25 Holiday Decorating Tips + Silly Christmas Movies may inspire and calm your senses if you admire Christmas interiors interpreted in a range of styles. Enjoy farmhouse Christmas, French country holiday, classic and traditional festive touches. But also allow yourself to meditate on the holier aspects of the holidays. With so much mistrust, unrest, and suffering around the globe at this juncture of history, what fragrance can you bring to the atmosphere? How will you become the very peace for which you yearn?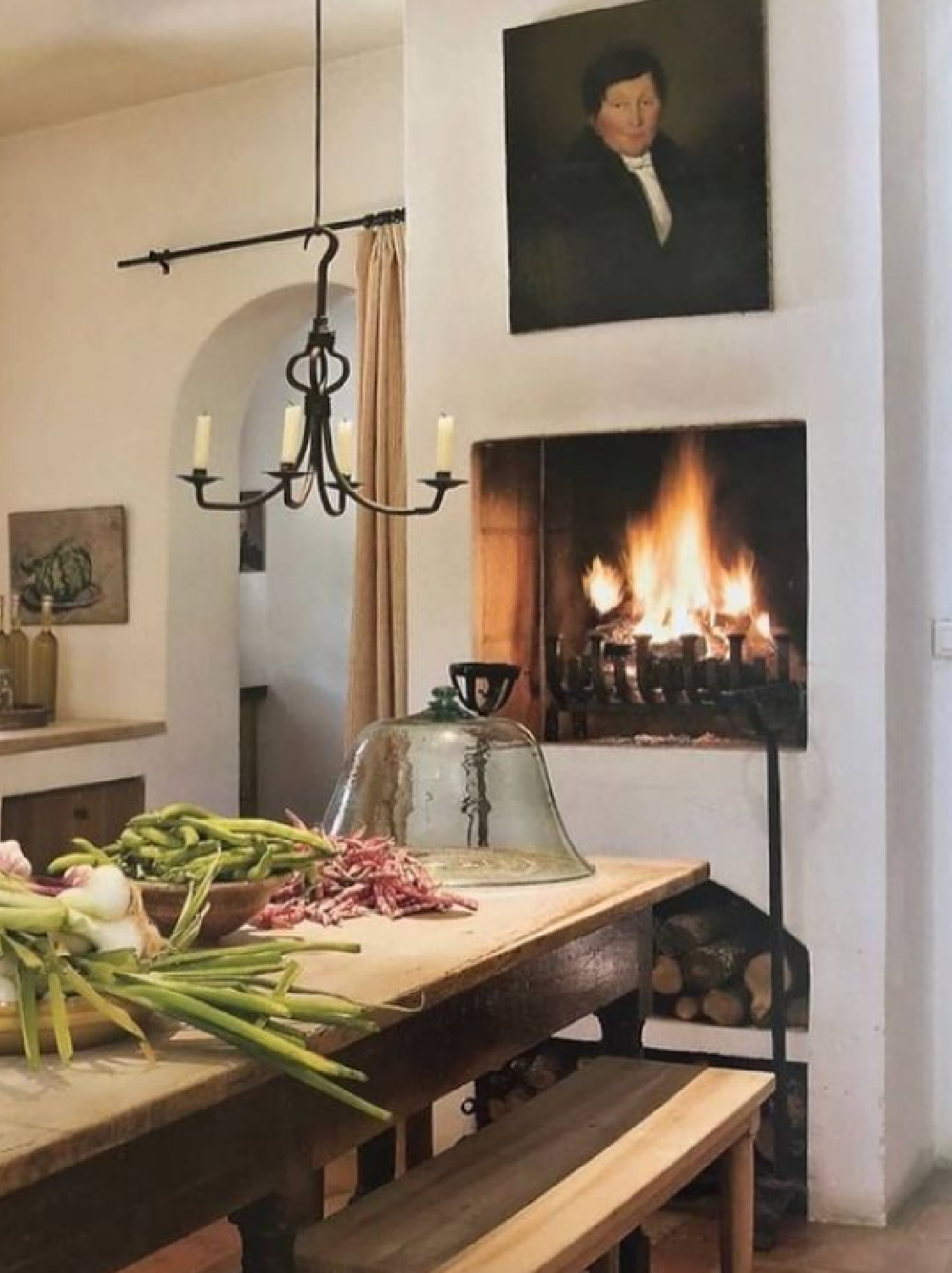 25 Holiday Decorating Tips + Silly Christmas Movies Now
Please Pin this Post to save it for future reference!
1. Mass Mercury Glass
So often it helps to see it done before actually executing the look. Here's an example of restraint when it comes to color on the tree – I love the silvery glow.
Also, here's a timely reminder that in all of the bustle and list making, we can choose to simply become a placeholder.
2. Hang a Wreath on Cupboard Doors
Isn't this vintage style hoop one a lovely moment?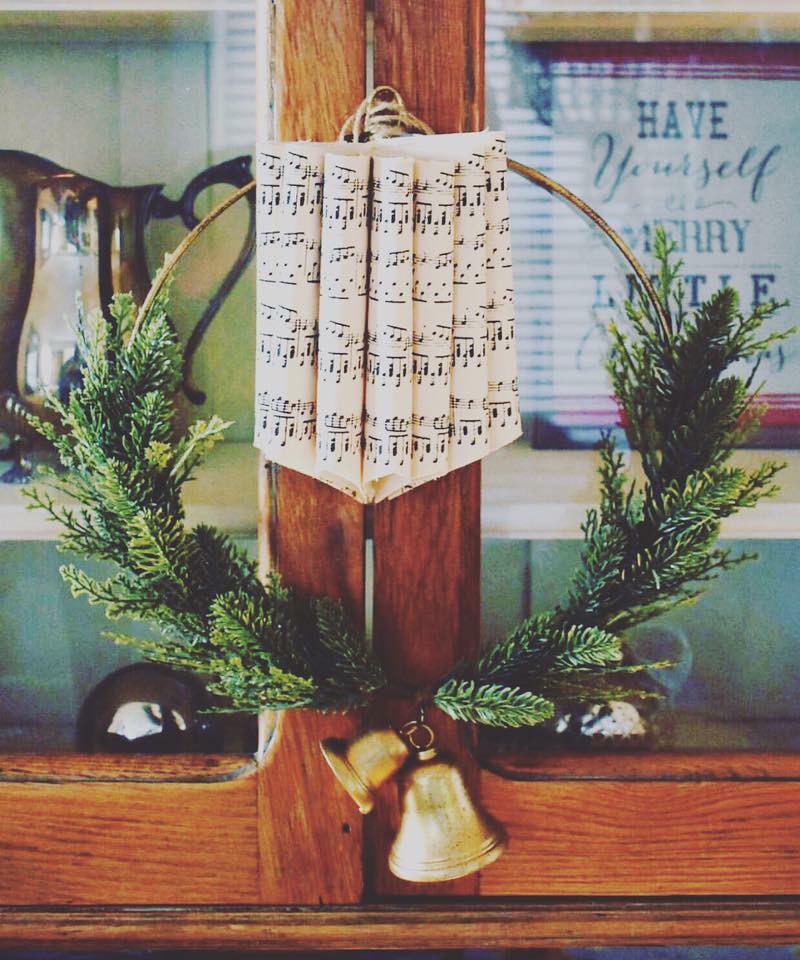 Here's a printable if you decide to do something similar with sheet music:
3. Swag Romantic Lit Garlands
I always have grand intentions of doing something like this…
but November and December tend to get away from me, yes? I admire those of you with the patience to deck your stair railings!
4. Get Creative With Twigs & Paper
Don't you love the combination for a vase?
5. Decide Red is Optional
Not that there's anything wrong with a few berries…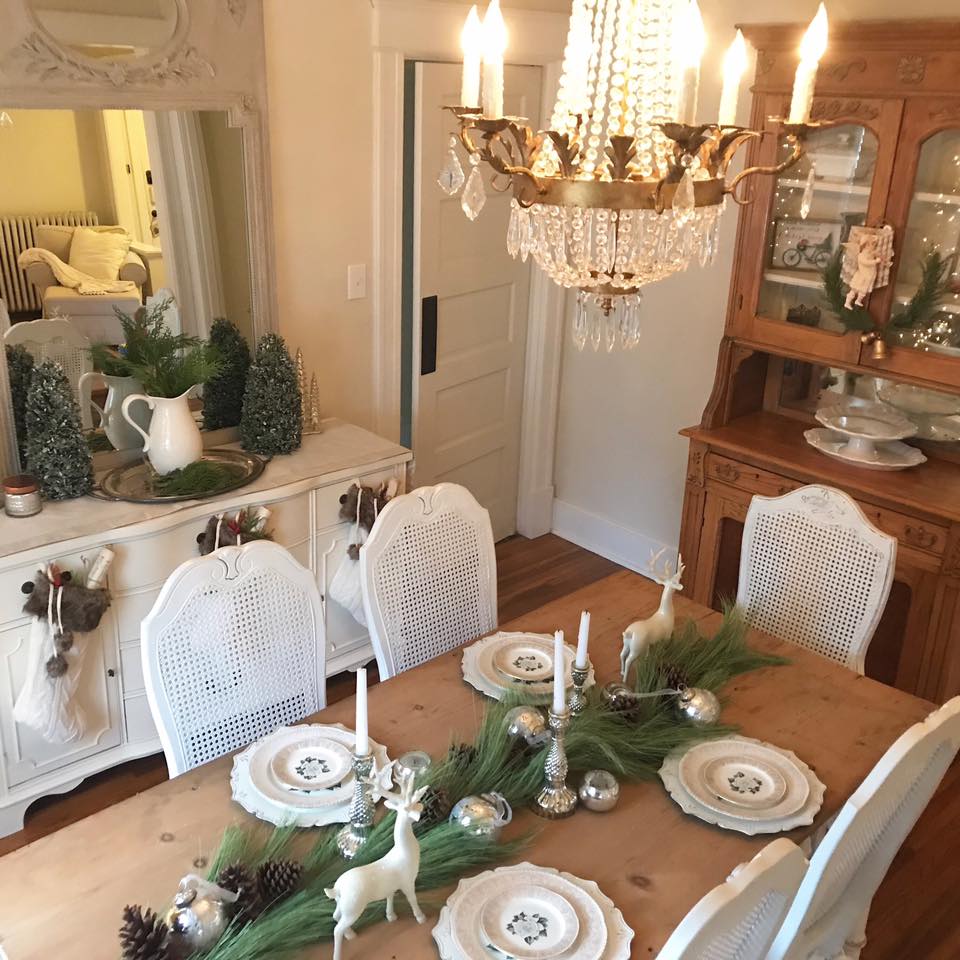 but it's more than okay to first try the look without red.
6. Set a Table With Little Snow Globes
It doesn't even have to be a little snow globe, but the idea is to place a little festive gift at each place.
7. Fill a Bowl with Ornaments
Whether it's a rustic wood dough bowl or something thrifted, bring it into service.
Does Jane Austen's famous quote hold true?
8. Consider a Delicious Raspberry Ribbon
Don't you love it when a holiday showhouse inspires with non-traditional holiday color combos?
Isn't all that plum gorgeous? And I'll never forget the pinks used outside here:
9. Boxwood Wreaths in the Kitchen
If you have never lived with preserved boxwood, ooh la la – I do love it. I spritz mine occasionally with water, but talk about no fuss!
10. Go Big With Outdoor Planters
It takes some planning and hunting (and perhaps a talented local florist), but wouldn't this be amazing all winter long?
11. Top the Tree with Plumage
Isn't the green with golden feathers (at least they appear gold in the photo) magic?
Need ideas for green paint colors? Find a few RIGHT HERE.
12. Embellish a Wreath With Magnolia Leaves
You Southern peeps know your way around magnolia!
13. Remember the Powder Room
It's such a perfect place to bring a little cheer.
14. Artfully Layer Mantel & Hearth
Every time I see a fireplace with these spheres, my heart skips a beat! I love this sophisticated yet whimsical look.
15. Festive Tea Towels Like Mine
They truly are useful as dish towels, casual napkins, and even guest towels in the bath at Christmastime.
16. Choose Rich, Natural Neutrals
A holiday color story that is anything but cloying or too precious can linger into January!
17. Simple White Bows
The bows can even be functional in holding your garland in place.
18. Decorate the Breakfast Table (And Don't Miss This Sale!)
Even the greyest day can become a bit less gloomy with candlelight and a set table…even if you're not expecting any guests! It's okay to make things lovely for you, lovely you.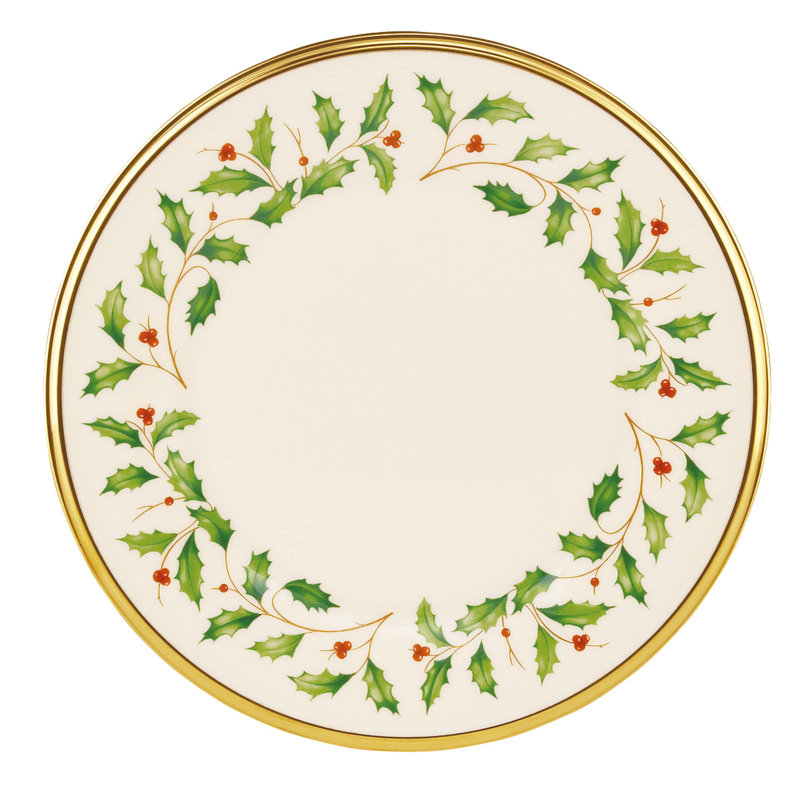 19. Paint a Message on a Mirror
This one was given a chalkboard look, but remember you can stencil a quote on a mirror with regular ol' latex house paint. If you change your mind, you can scrape it right off.
20. Vintage Tree in Galvanized Tubs
Folks are so creative with their tabletop trees, and for a country look, the proportions here are just right.
21. Bell & Check Ribbon
I know it's tricky to find these oversized Christmas bells which I find locally at Urban Farmgirl.
22. Cypress & Ivy Window Box
If you're fortunate enough to have a window box to dress, lucky you! Mix in artificial foliage if need be.
23. Candy Stripe Ribbon
I love those softer reds and raspberry stripes with bright green!
24. Candles on the Stair
Let's face it. Candles everywhere are my all-time favorite holiday decorating tip!
25. Beribbon a Wall Sconce
Something magical happens when you layer patterns and prints…
Don't Forget the Christmas Scents!
If citrus aromas lift your spirits (they have a profound mood altering effect on this girl), do indulge.
Silly Movies & Winter Cozies to Wear
Can you believe we are about 3 weeks away from 2022? Hallelujah…read this to understand why I am showing 2021 the door!
I do hope December is being gentle with you and that you have time to escape in books and movies. Everyone has their favorite holiday movies, and you may be surprised by how diverse this genre truly is!
Here are a few: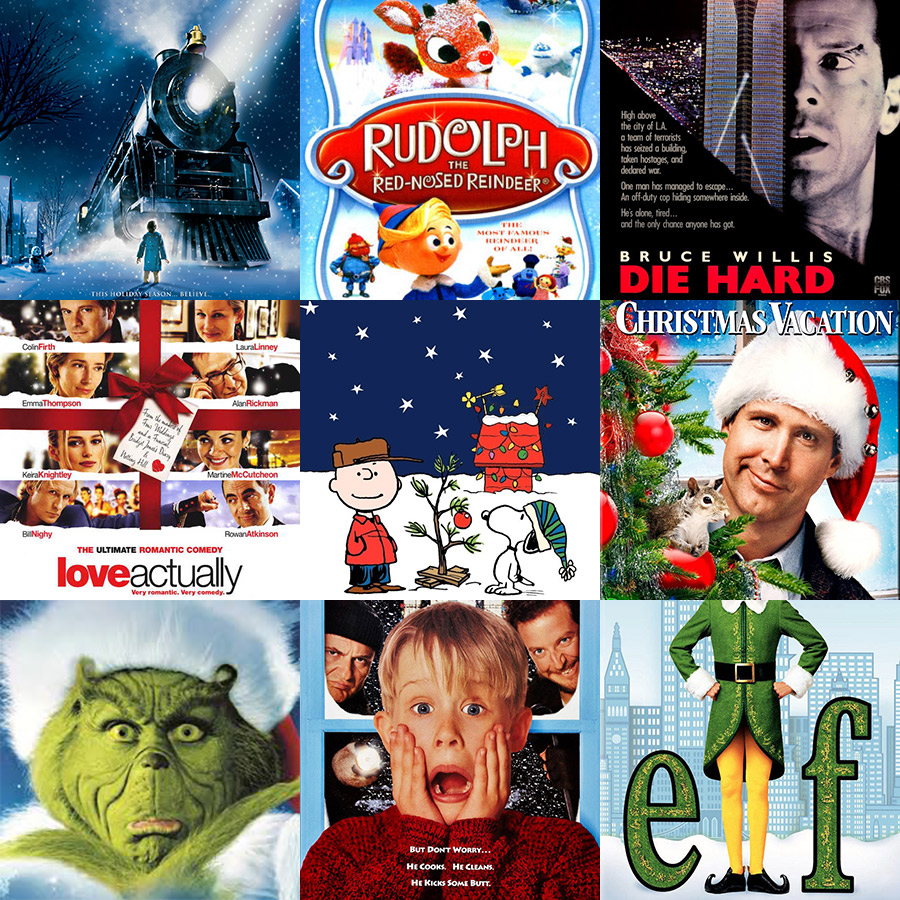 I polled peeps on Facebook to discover their favorite Christmas movie.
That English Cottage in THE HOLIDAY!
The Holiday is one of my favs, and this tent scene will usher us right into cozy loveliness:
You'll find favorite Christmas movies from last year spotlighted below.
My own favorite? It was released the year I started writing (and did you know I started a now-defunct blog, two years before Hello Lovely debuted in January of 2010???)
Christmas Movie Favorites
Take these Christmas movie snippets for a spin to remember, to laugh, discover, and to support this site (time spent on Hello Lovely = support to keep it afloat).
No. 1: Love Actually
No. 2: It's a Wonderful Life
No. 3: A Christmas Story
No. 4: White Christmas
No. 5: The Family Stone
No. 6: While You Were Sleeping
No. 7: Christmas Vacation
From the Christmas movie scenes above, No. 5 is my favorite…yours?
Christmasy Winter Cozies to Wear
Whimsical HOLIDAY DECOR Finds
1. Holiday Pillows With Whimsy
2. Christmas Stockings & Hangers
3. Christmas Ornaments
4. Christmas Tree
5. Christmas Wreaths
6. Sleigh Bells
7. For Holiday Mantels & Windows
Pretty Receptacle for Ornaments & More!
Christmas Movies From Above
CHRISTMAS MOVIES: 1. Love Actually 2. It's a Wonderful Life. 3. A Christmas Story 4. White Christmas 5. The Family Stone 6. While You Were Sleeping 7. Christmas Vacation
I'm holding all of you close as you prepare room in your hearts for the light that's arriving soon.
Should it become dark before then, try to unclench your hands, inhale hope and exhale fear as you wait for the dawn. Fear not. An infinite love so precious, so impossibly good is HERE, is closer than breath, waiting to be received.
I independently selected products in this post—if you buy from one of my links, I may earn a commission.
Peace to you right where you are.
-michele
Shop for items you already intended to buy on Amazon RIGHT HERE, and also find home decor here to keep decor inspiration flowing on Hello Lovely!
Hello Lovely is a participant in the Amazon Services LLC Associates Program, an affiliate advertising program designed to provide a means for sites to earn fees by linking to Amazon.com and affiliated sites.