Last October, I told you about a new-to-me brand that's not even a brand. Wait, what? Italic is a brilliant source for quality goods without designer labels. Let's face it. Isn't it about time to lose the labels? A lot of us find brand names plastered on everything including kitchen sinks and faucets to be very five minutes ago. Luxurious Quality Wares Without Breaking the Bank? Hello Lovely, ITALIC spotlights some favorite finds curated just for you.
I independently selected products in this post—if you buy from one of my links, I may earn a commission. All opinions are strictly my own.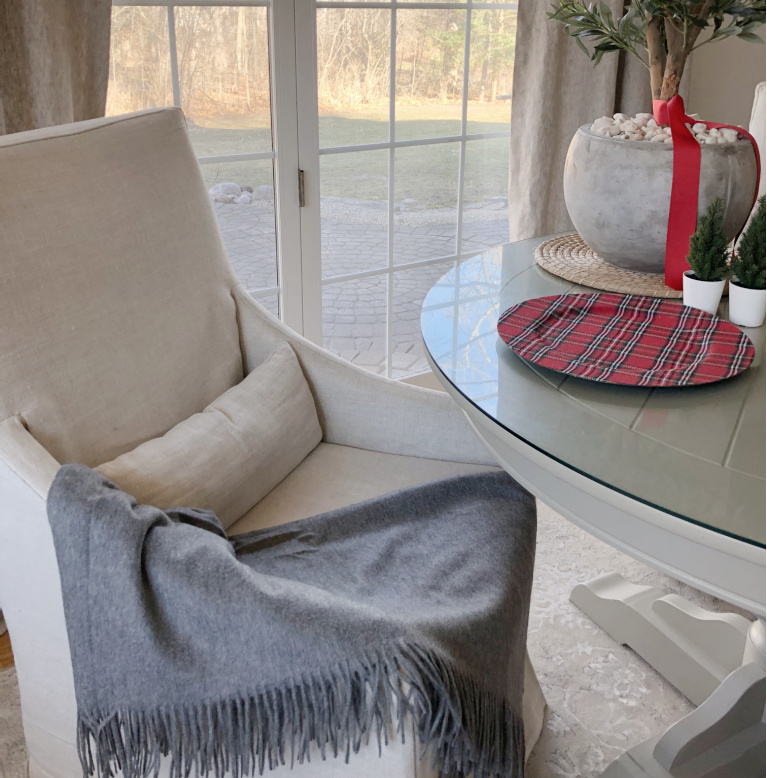 Luxurious Quality Wares Without Breaking the Bank: ITALIC
Italic's Remi Cashmere Throw is a perfect example of a luxuriously timeless something that can vary widely in price elsewhere. It makes a perfect gift, and I'm crushing on the camel color which is so chic:
I curated this assemblage of luxurious gifts and refer to them as "sensible" because they aren't fancy things to be be tucked into a drawer or closet to be forgotten. You'll actually gladly pull them into service.
Sensibly Luxurious Lovely Finds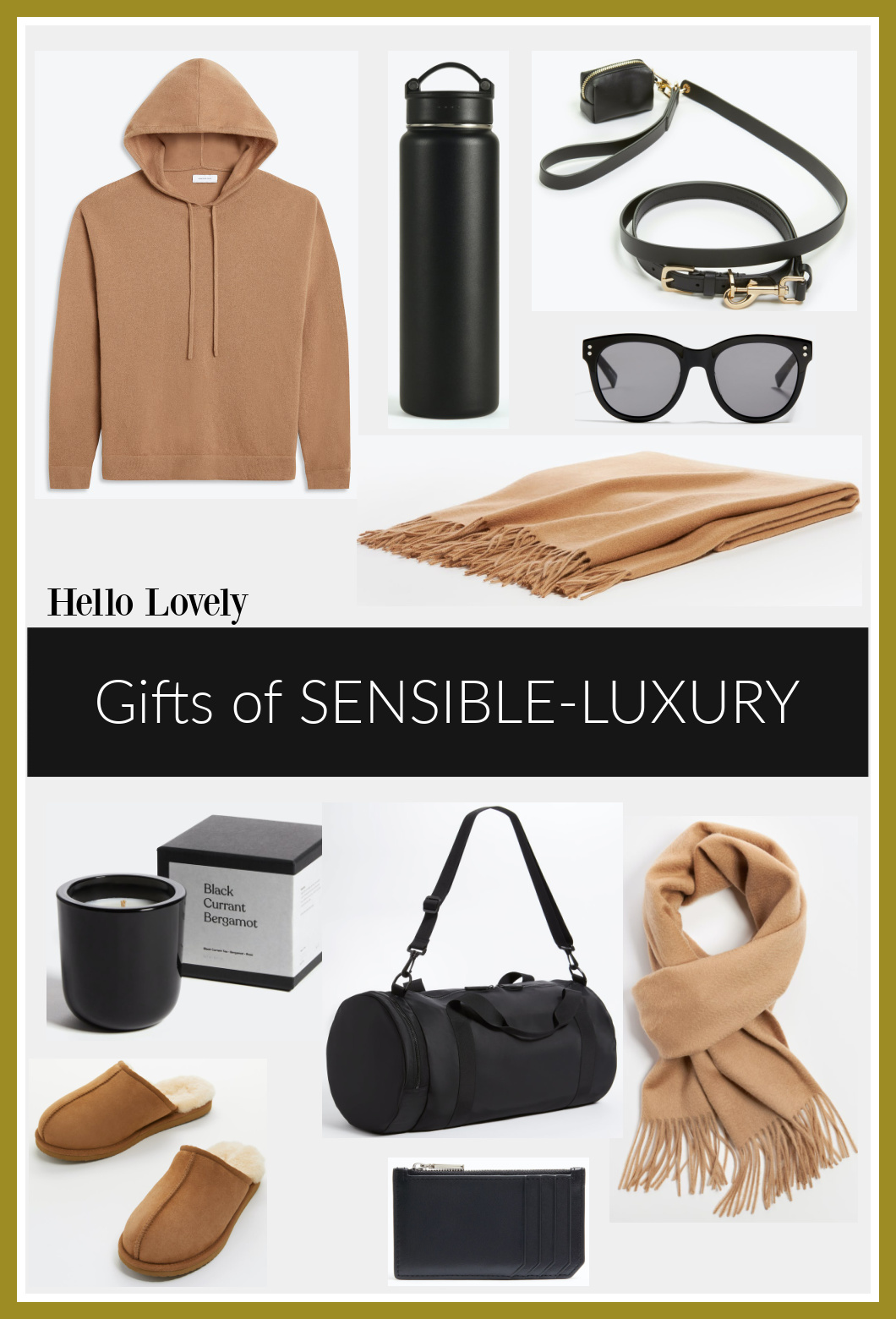 Plus, they all have the potential to elevate an otherwise chilly, mundane, winter day. Is that scarf calling your name? Or the sunglasses?
(BTW. Those affordable Spettacolo sunglasses? The company creates for Chanel as well.)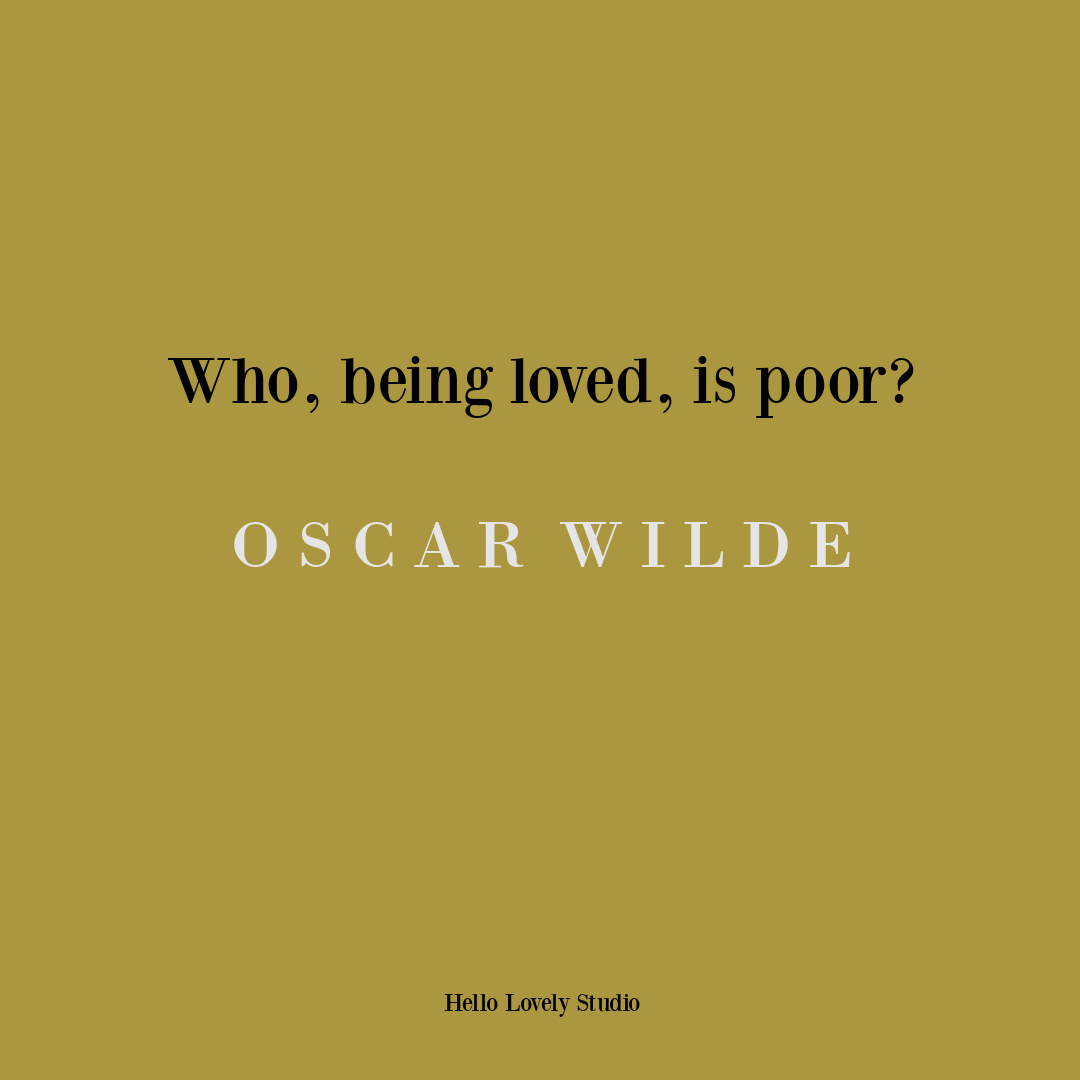 While sensible luxury may sound like an oxymoron or an excuse to splurge, it beats non-sensible luxury.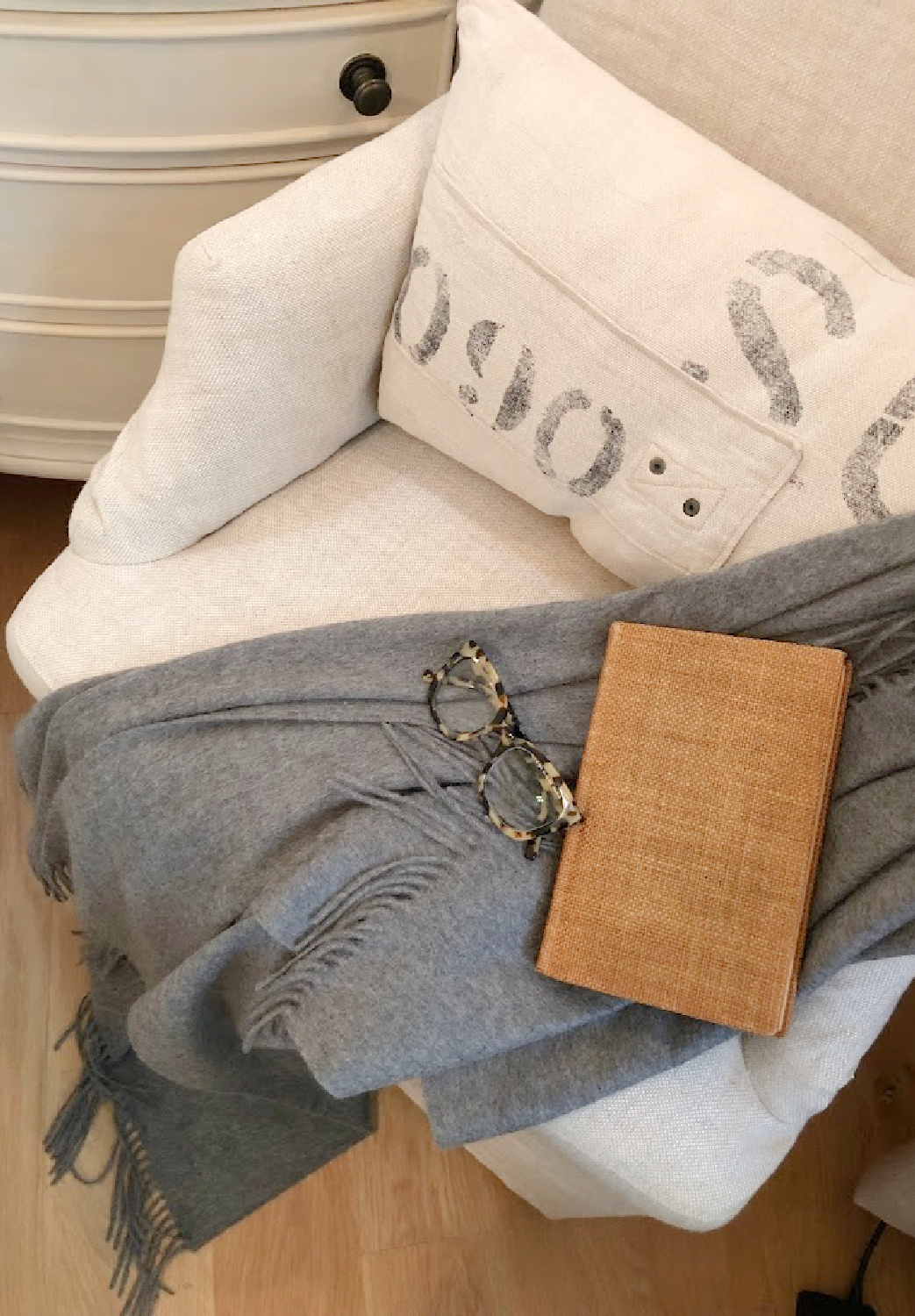 As I get older, I find buying less but better is a smart strategy for just about everything (including chocolate…give me the good stuff since I can't have too much of it anyway!).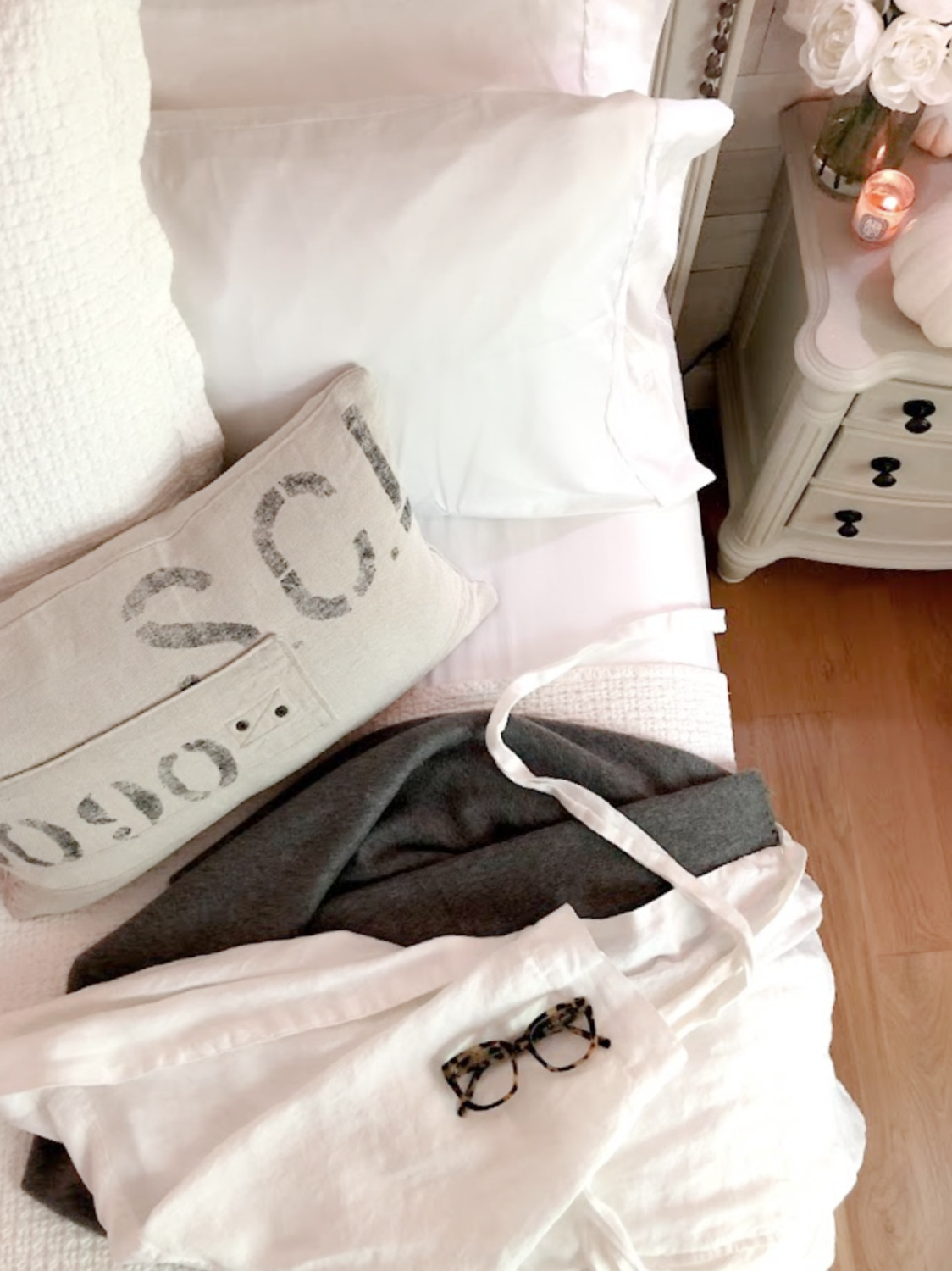 How about you? Would you rather have one luxurious sweater or three mediocre ones?
When you stop obsessing about brand names, the focus turns to quality, and consumers seem more informed than ever about quality. For the sticklers, here is a collection of finds and gift ideas from Italic:
Italic Finds for the Quality-Conscious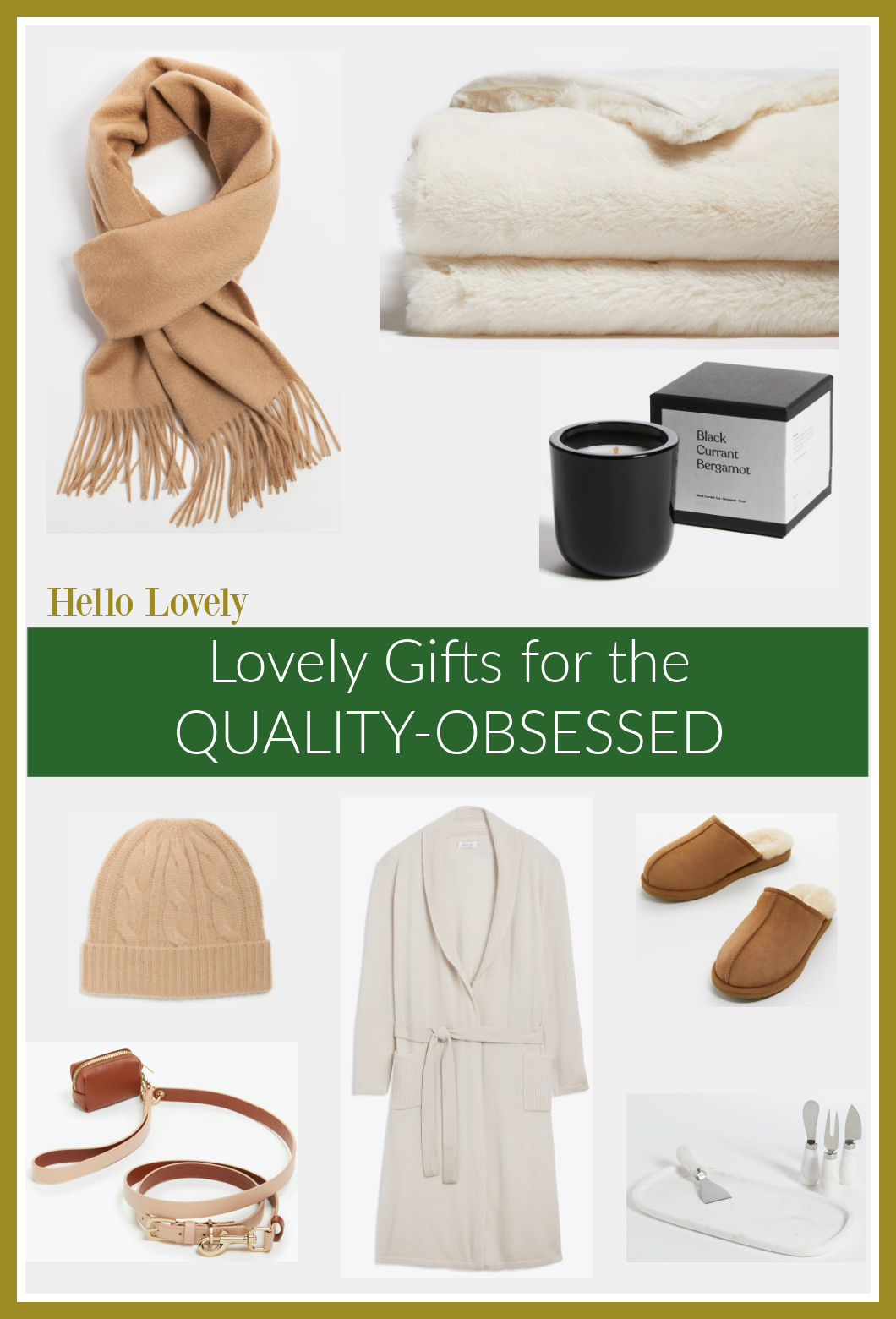 My quality-loving eye is resting on Italic's cashmere robe and that beanie (above)!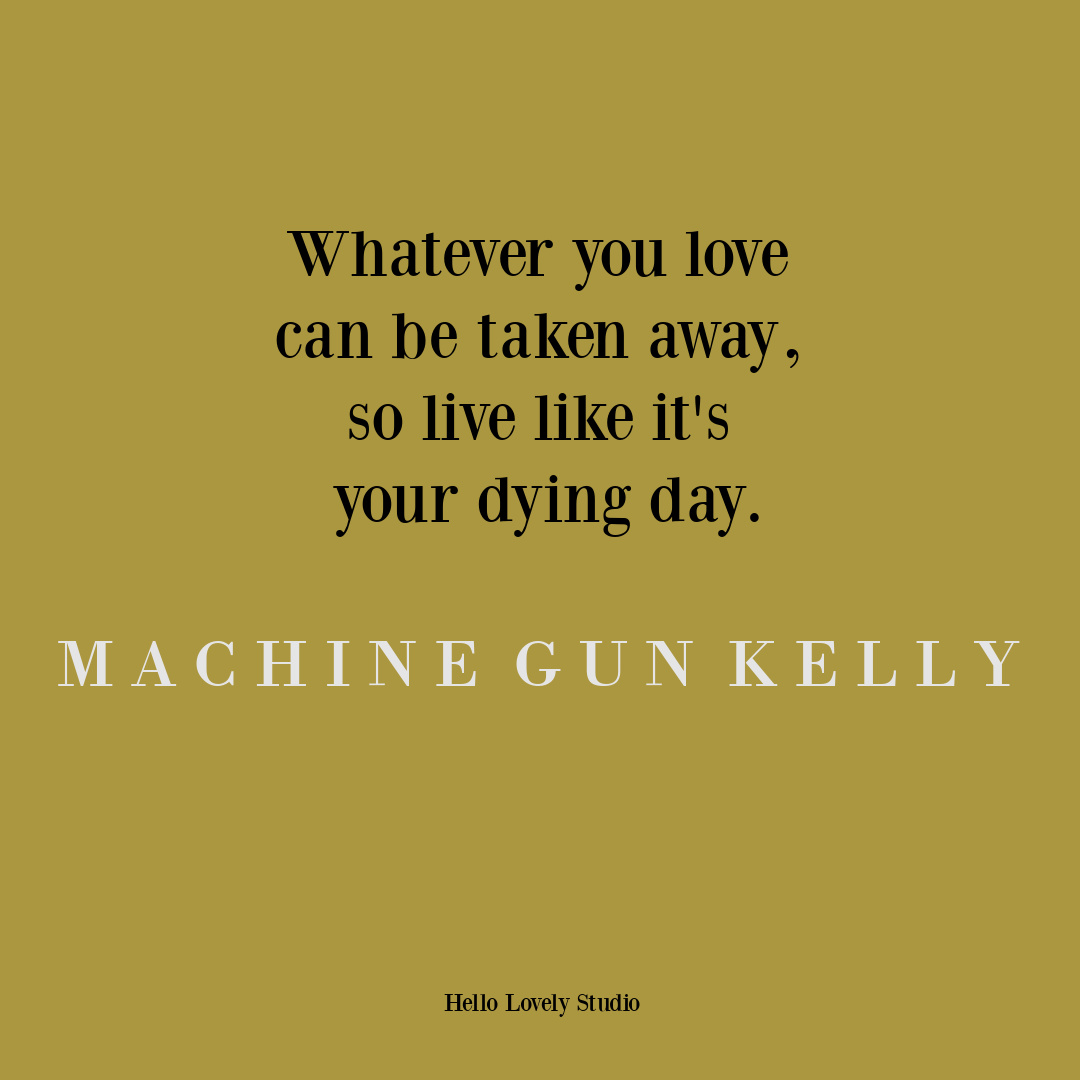 Don't you love high quality timeless pieces for home that work in every room without fuss and also last? (And don't you love when they match both your chalky dog found at a flea market in Paris and your zinc vase snagged for 25 cents at a suburban garage sale?)
Isn't it interesting to notice how our appetites have shifted somewhat with so much more time spent at home? If you weren't familiar with the term "self-care" before the pandemic, you surely are now!
For Self-Care Cocoon-y Types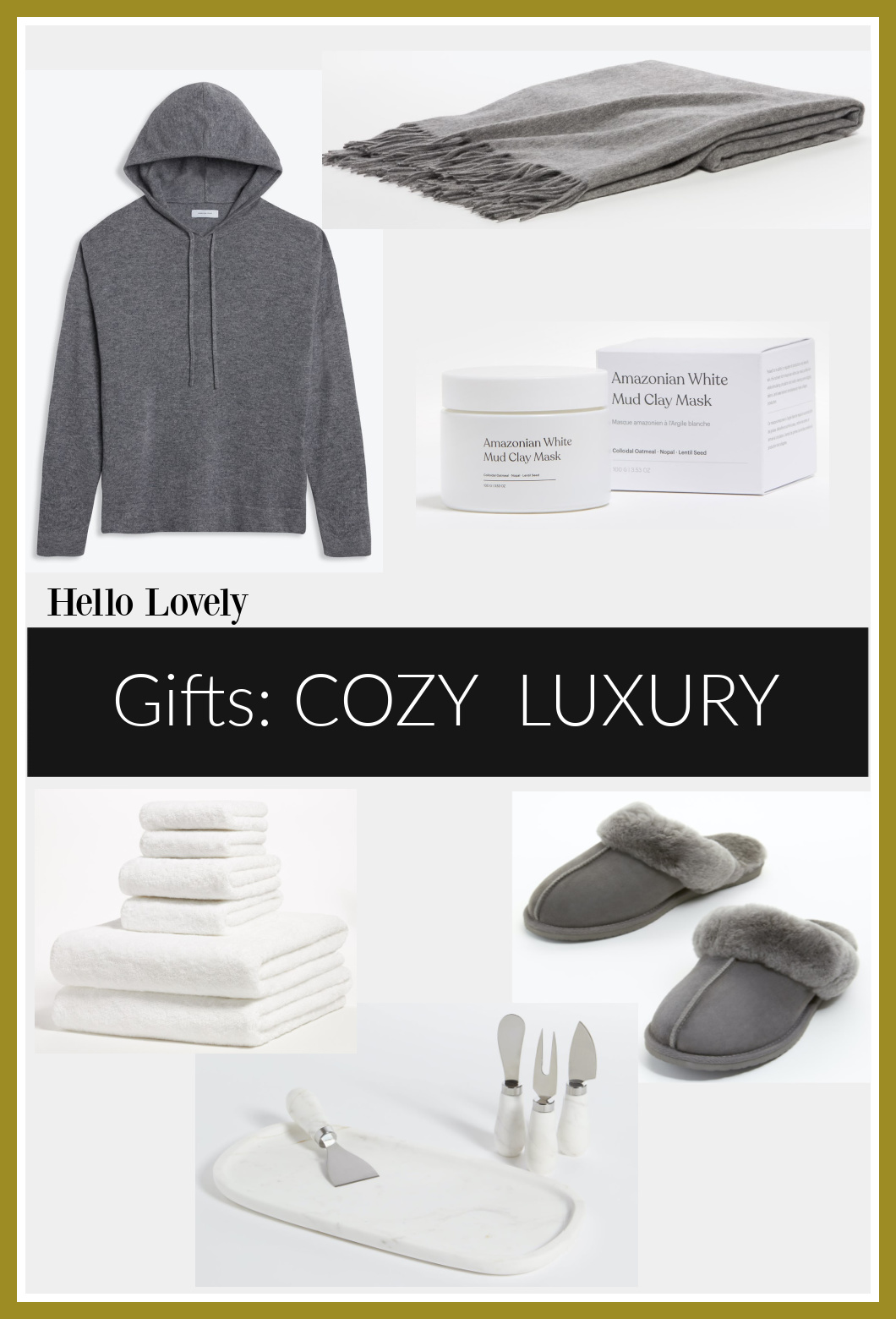 A clay mask suddenly provides a daily or weekly ritual for the skin that feels luxurious and also nurturing.
Are you a hoodie person? I'm a fan and personally think they instantly subtract ten years from your age.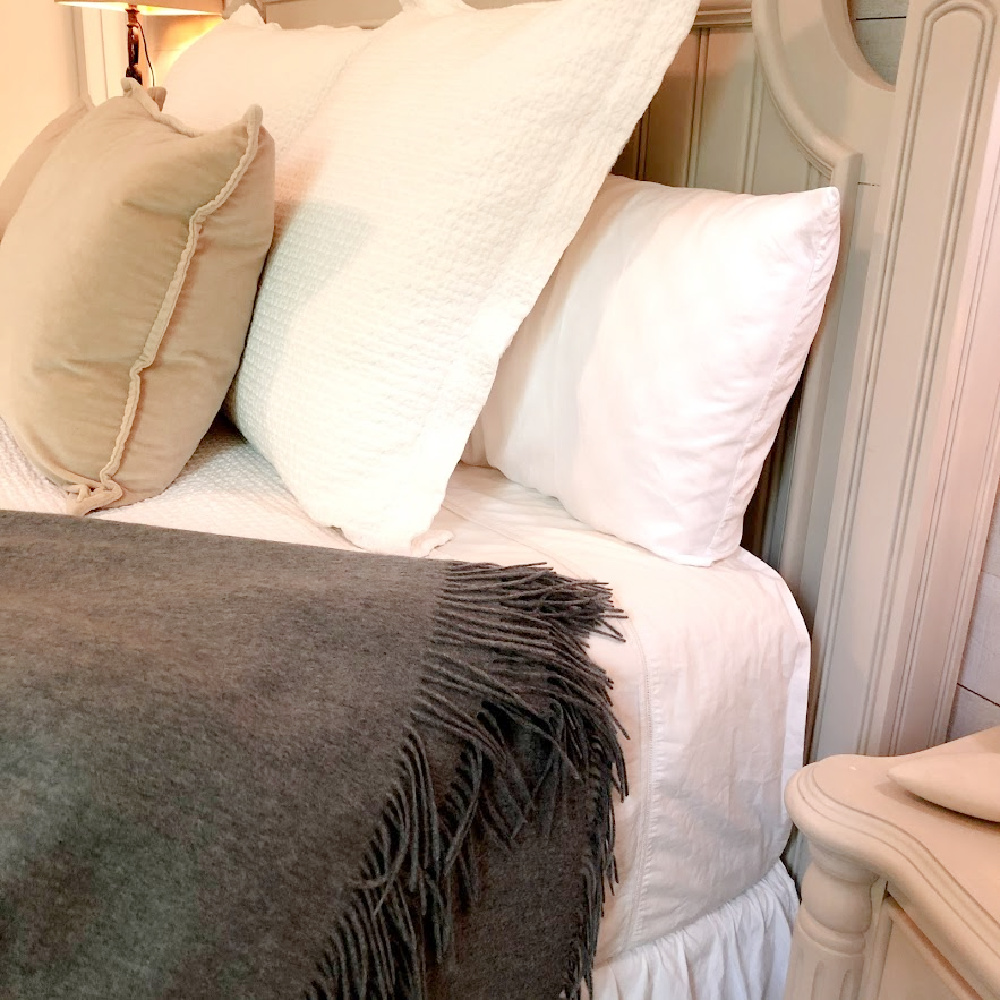 Cocooning is more than just hibernation mode when there's a chill in the air. It seems we all need home to bring extra comforts with so much change and chaos outside it.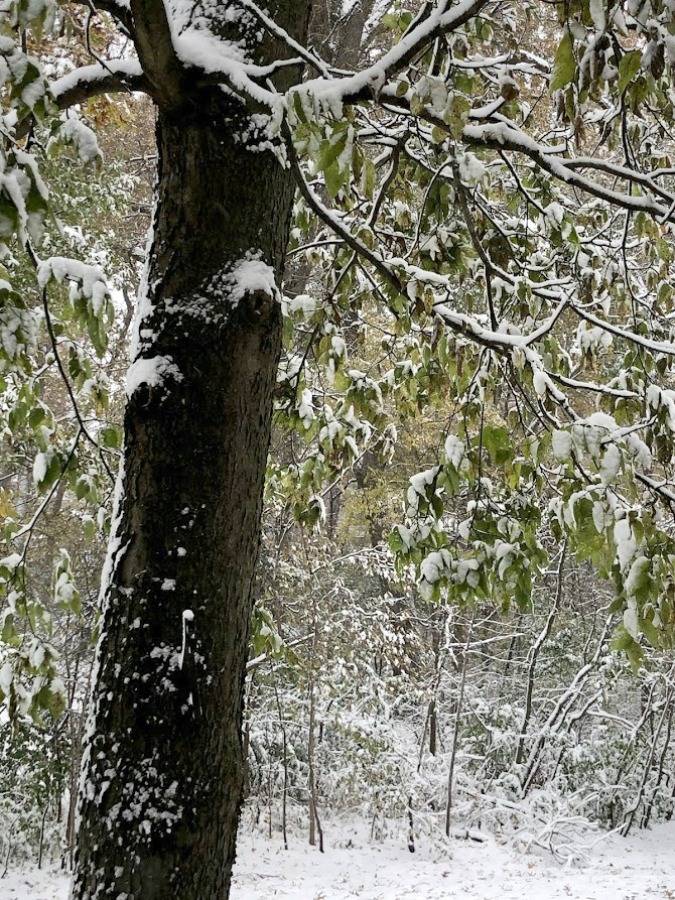 I hope you are not feeling overwhelmed or discouraged by the headlines. And I hope nature is a healing source of joy for you. No snow yet today so the yard still looks like this: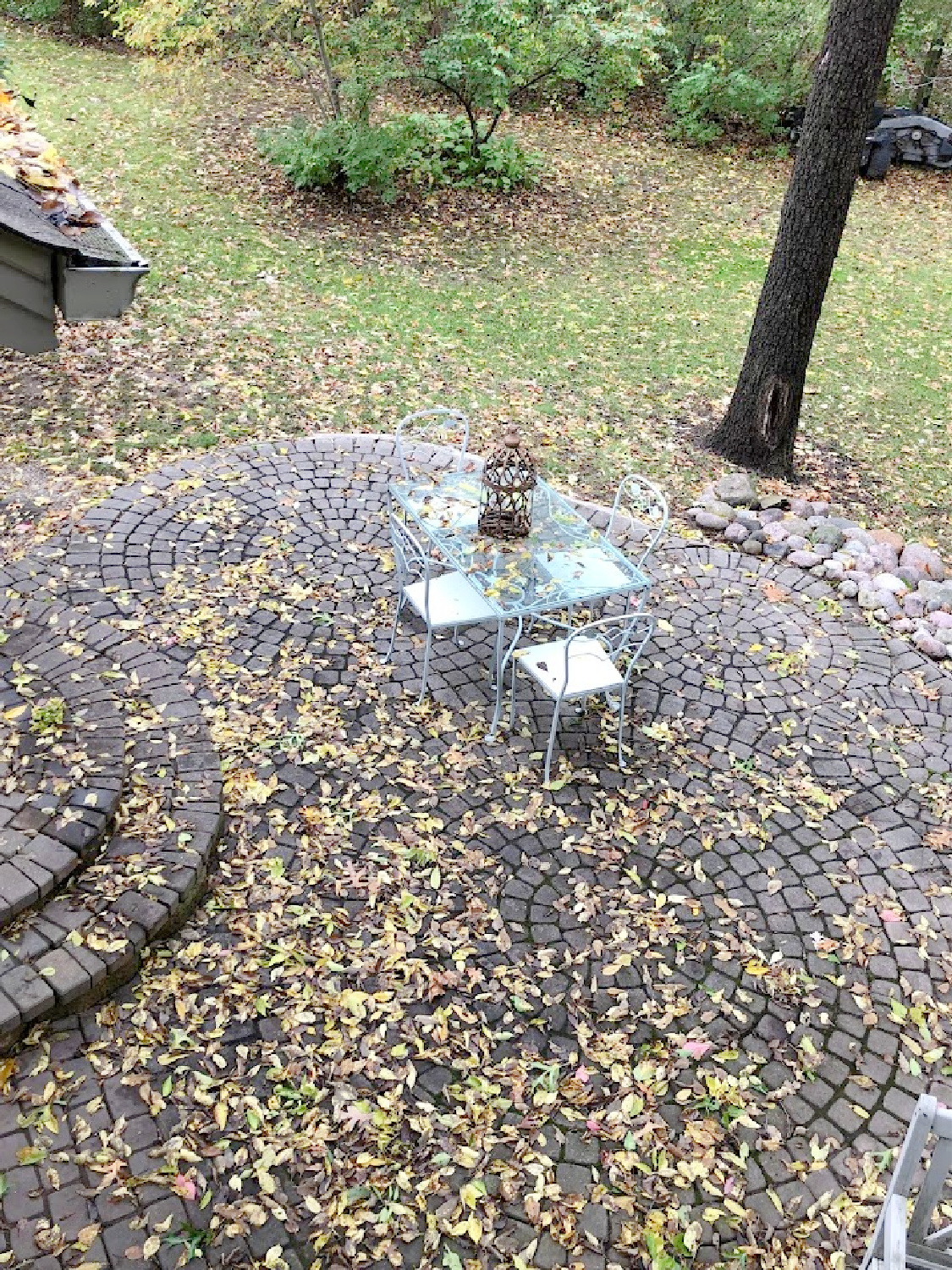 Soon enough we'll get a dusting like this:
And is it just my favorite, or do you also adore the quietness when you awaken to a morning of freshly fallen snow?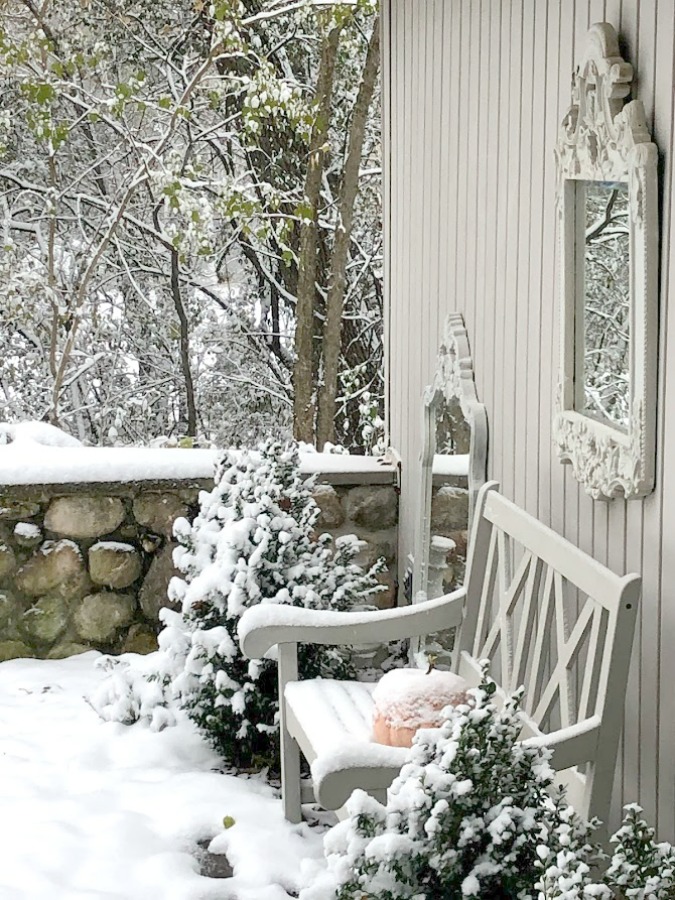 Oh that snow quieting peace when the wind is not whistling and all is calm! Now THAT is a truly luxuriant winter morning packed with high quality sensual fulfillment if you ask me.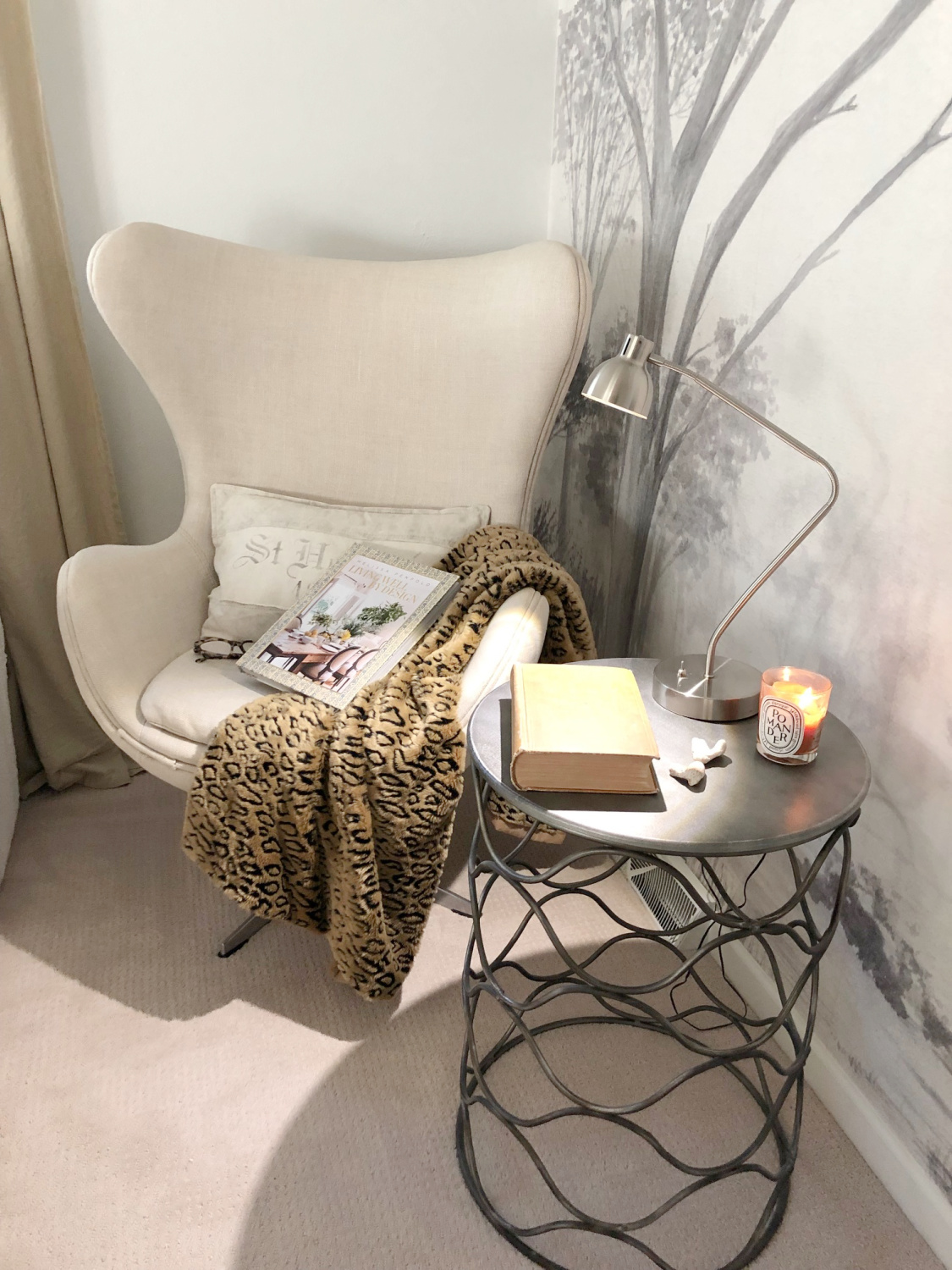 Thanks for checking out ITALIC and the goodness of this grand "un-brand of a brand."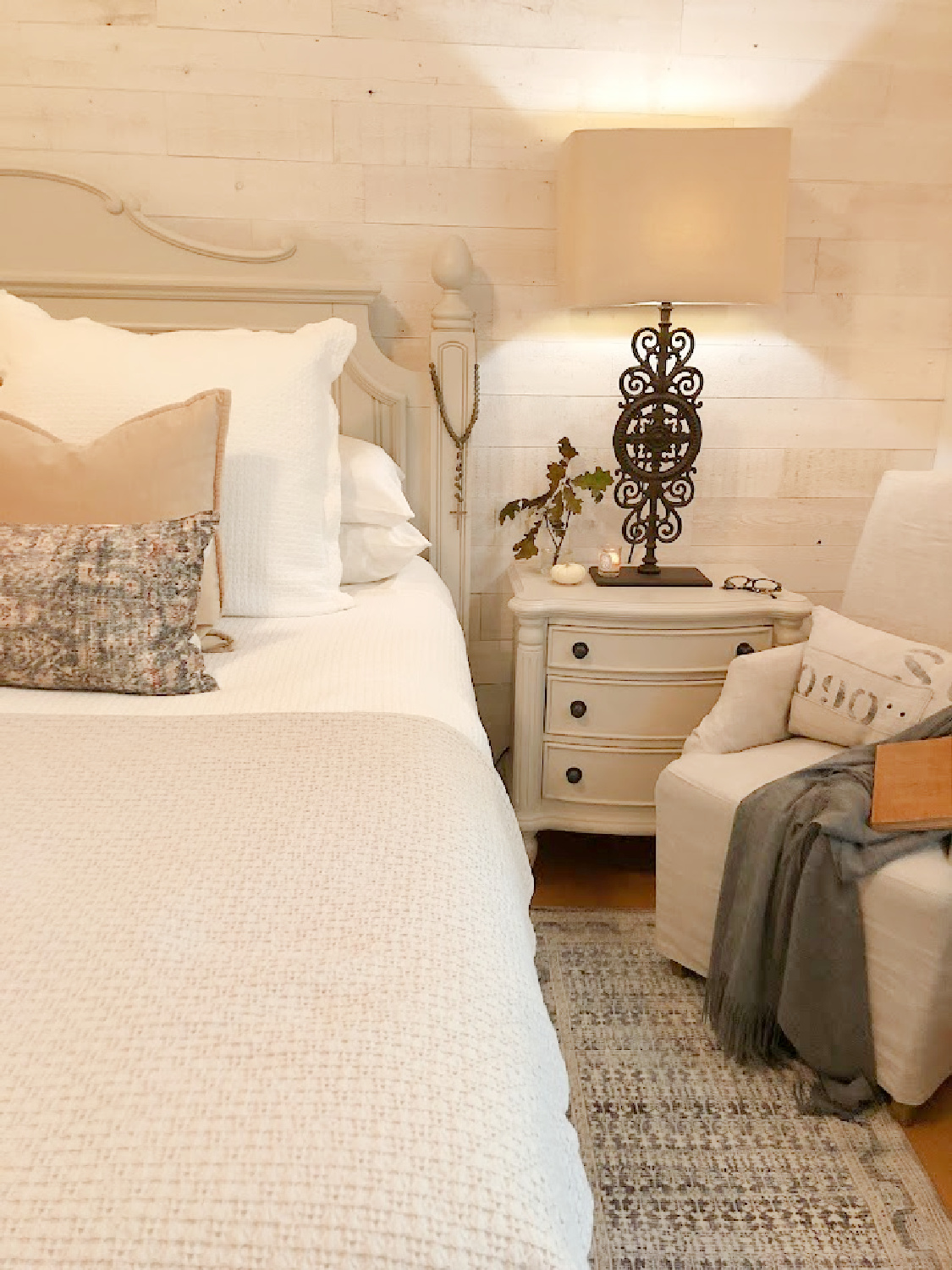 If you're the pinning type, I invite you to save this self-kindness reminder to a Pinterest board where others may see it and perhaps gaze inward for a moment.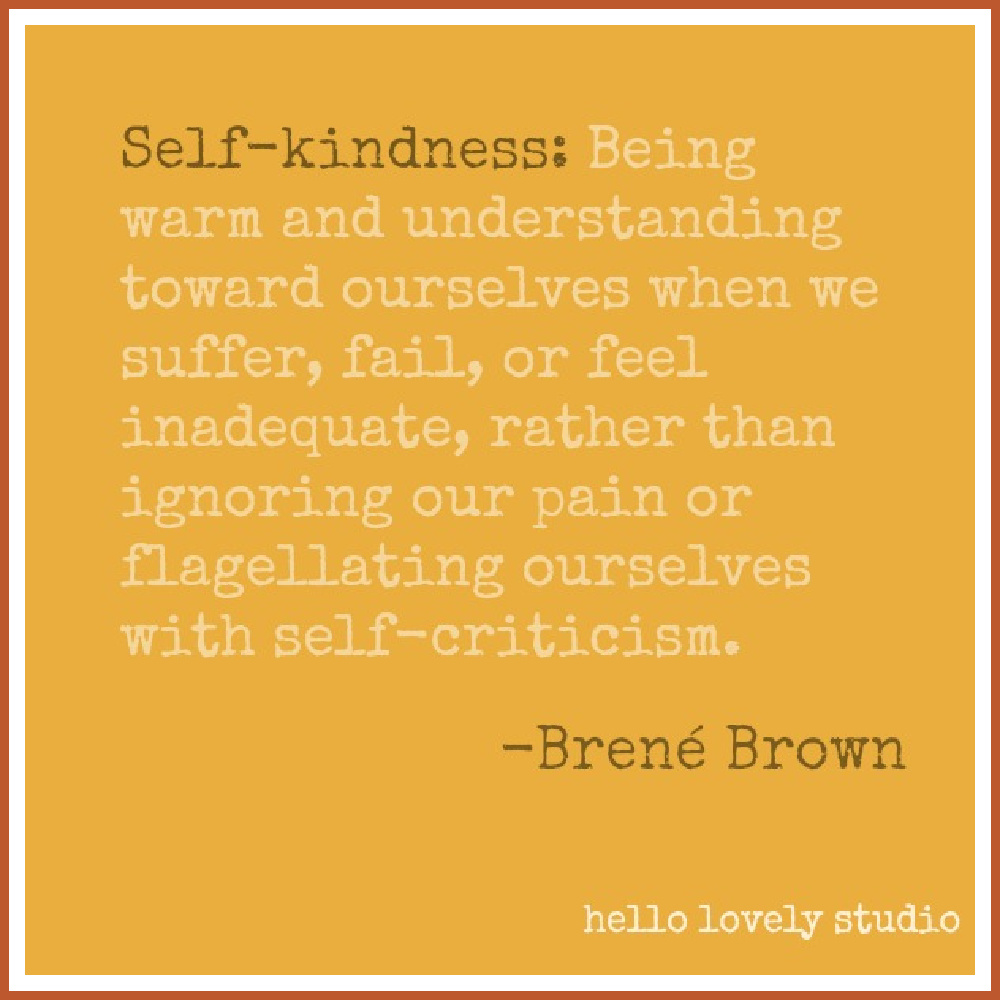 Wishing you moments to breathe deeply and…
Peace to you right where you are.
-michele
Shop for items you already intended to buy on Amazon RIGHT HERE, and also find home decor here to keep decor inspiration flowing on Hello Lovely!
Hello Lovely is a participant in the Amazon Services LLC Associates Program, an affiliate advertising program designed to provide a means for sites to earn fees by linking to Amazon.com and affiliated sites.