All sorts of surprises today: a shopping trip, some DIY, a free printable, humor, and quotes to pin. Oh the lovely vintage treasures and charming Christmas decor inspiration to be found at Trove-Vintage! Trove is a lovely shop I have shared with you located at Vintage Bliss in Beloit, WI. You may recall peeks of my trips to their former shop where my boyfriends (Westie shop dogs Angus and Alastair) mingled amid the merry. I also couldn't resist throwing in a good measure of humor quotes because LAUGHTER IS MEDICINE! Behold: Colorful Vintage Christmas Decor, Shop Dogs & Giant Jingle Bells Along With Quotes Now!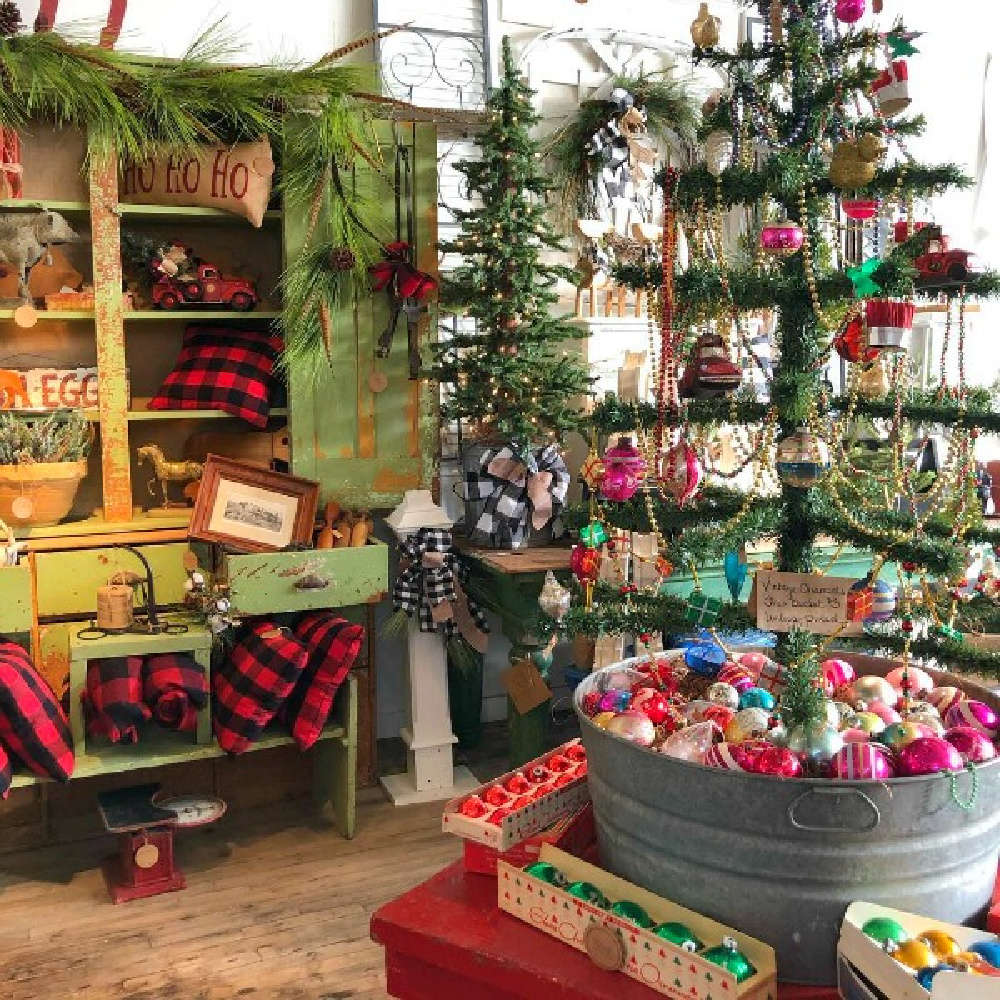 Colorful Vintage Christmas Decor, Shop Dogs & Giant Jingle Bells Now!
Shop Dogs: Westies Angus & Alastair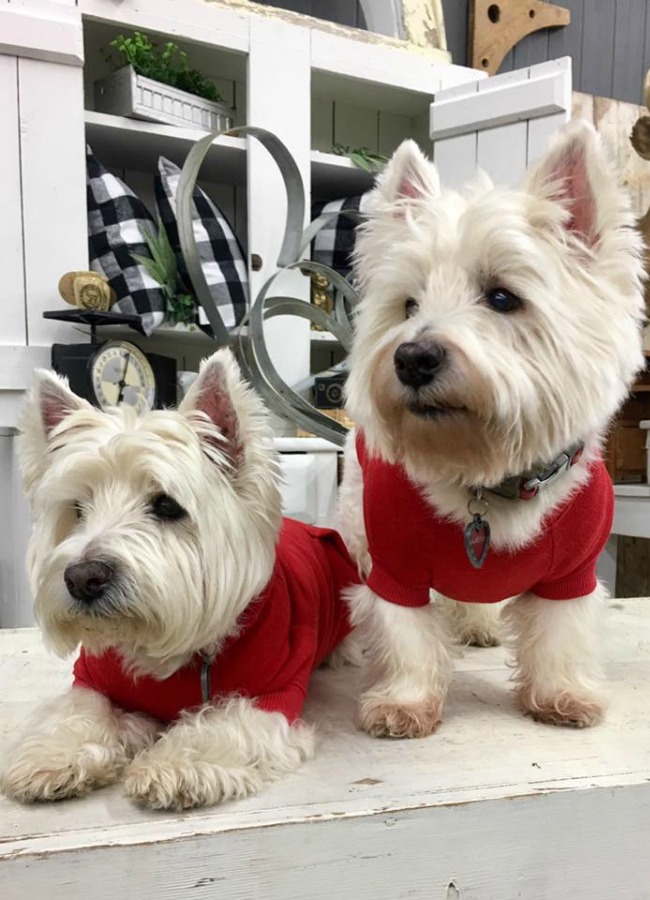 Trove-Vintage for Holiday Decor
Sisters Elizabeth and Mary opened a gem of a vintage goods store Trove in 2016 (Rockford, IL) in the old Bloom's Candy Store. Bloom's held all sorts of sweet memories for the sisters since it was located around the corner from their childhood home.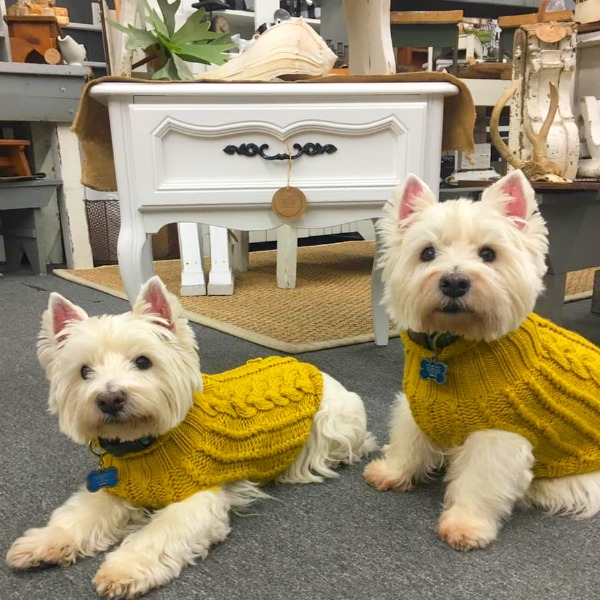 (I also have fond memories of the penny candy store, The Candy Jar, near my childhood home in St. Charles…how 'bout you?)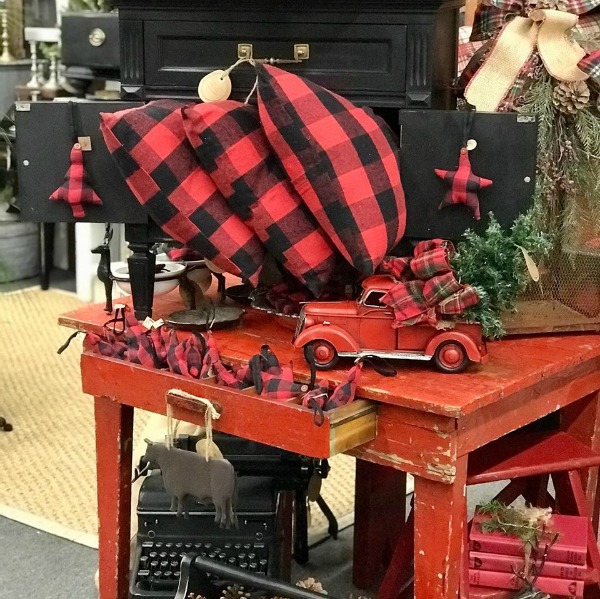 In fact, Trove used to be a hop, skip, and a jump from Urban Farmgirl, which we peeked at RIGHT HERE.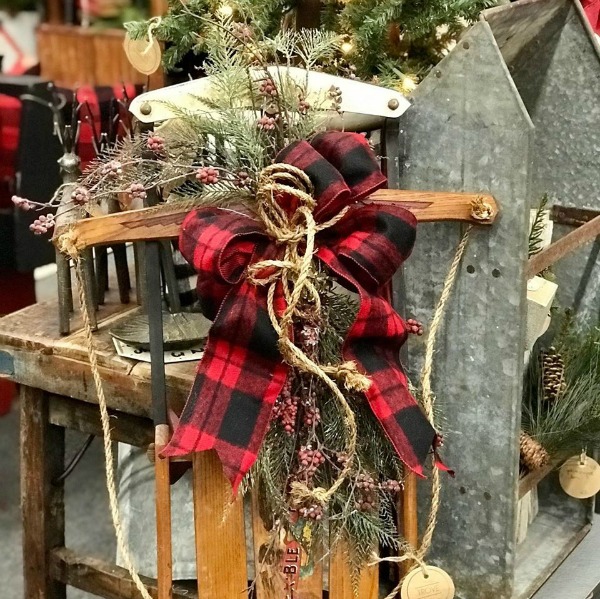 This was me and my sister Jo just before a full day of holiday shopping and noshing…tap the image below to play video:
Christmas Funny Quotes & One-Off Humor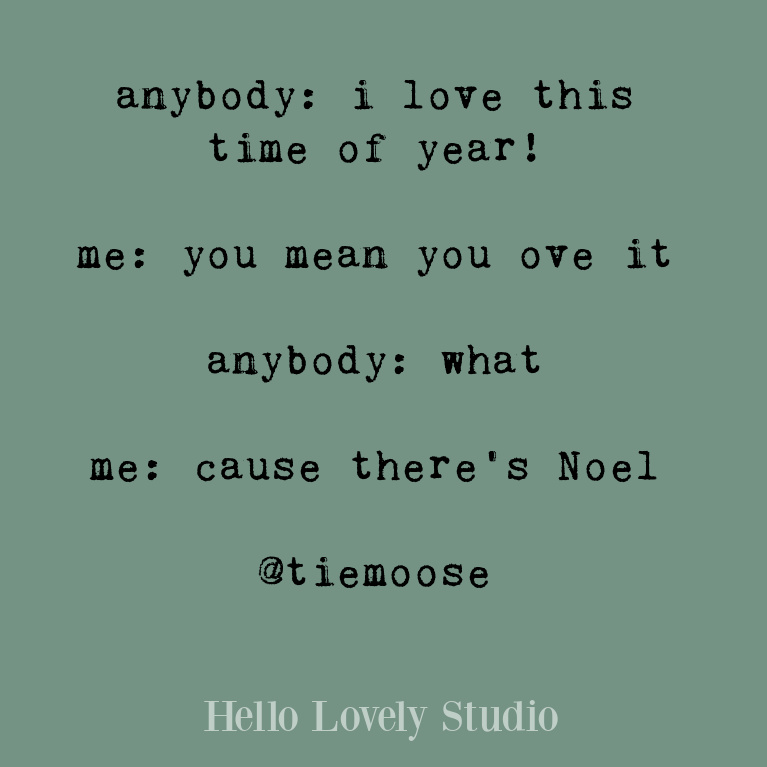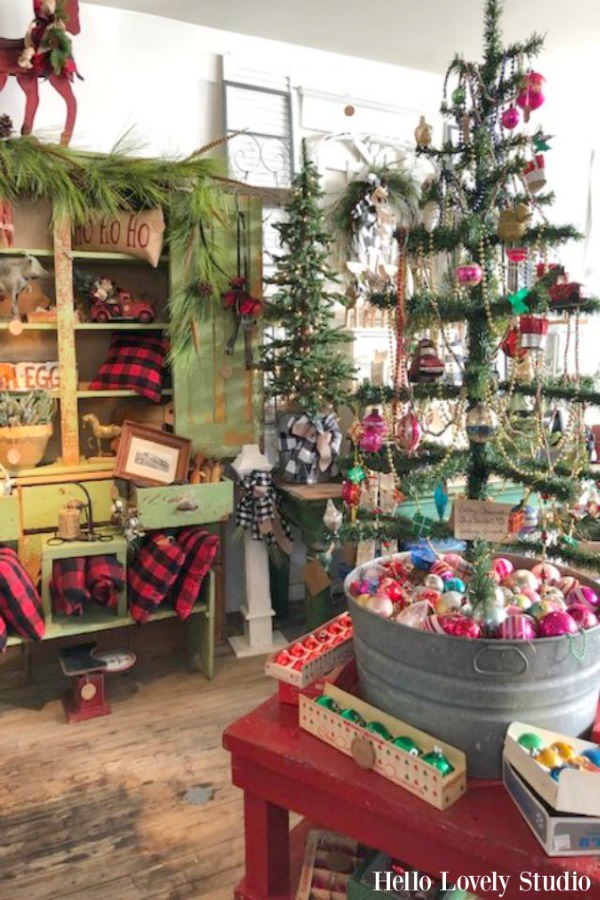 Vintage Goods, Decor & Gift Ideas
Trove is magical around the holidays. Primitive pieces and unique objects mingle with nostalgia and luscious colors that feel like a warm hug.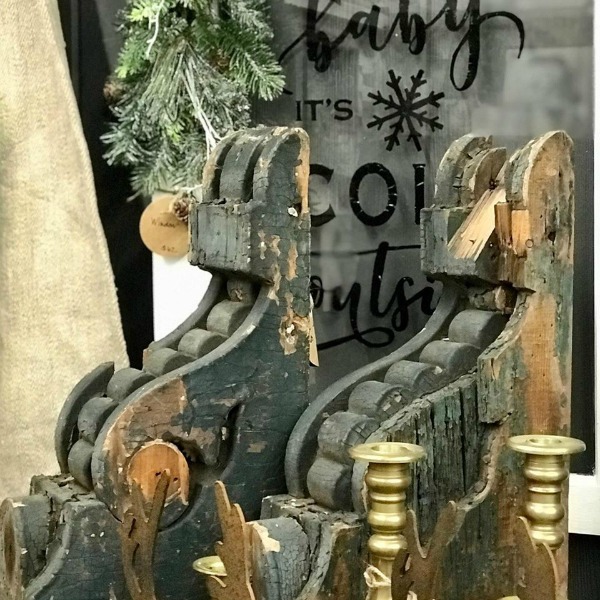 If you are the "nesting type," appreciate one of a kind finds, and admire a rustic refined look for home interiors, this place would tug at your heartstrings.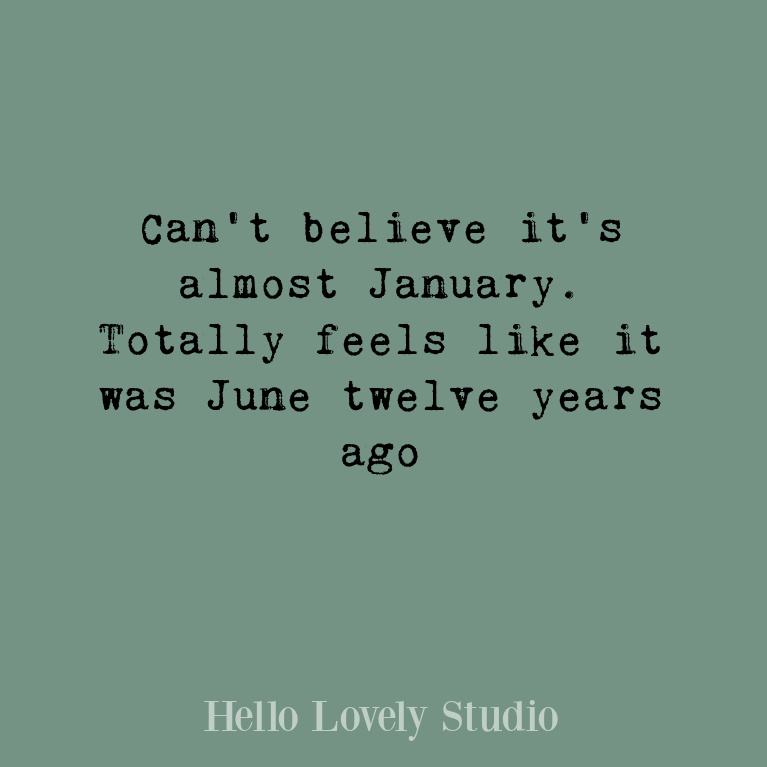 Festive Shop Dogs!
You cannot miss the delightfully dapper Westies who run the place!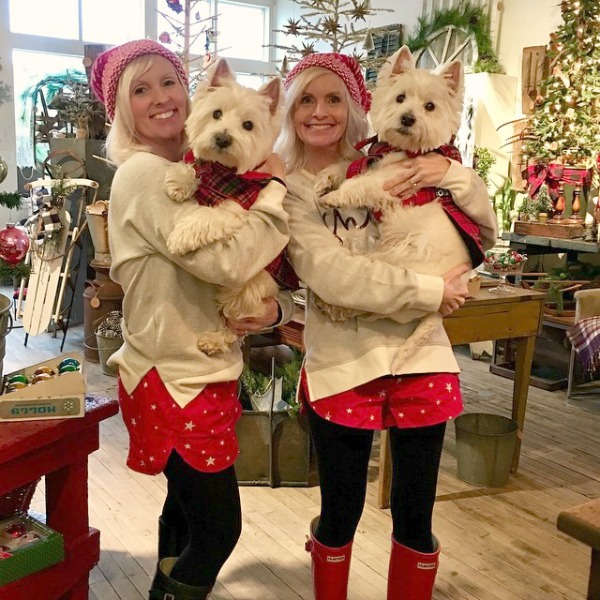 Easy Online Shopping in One Place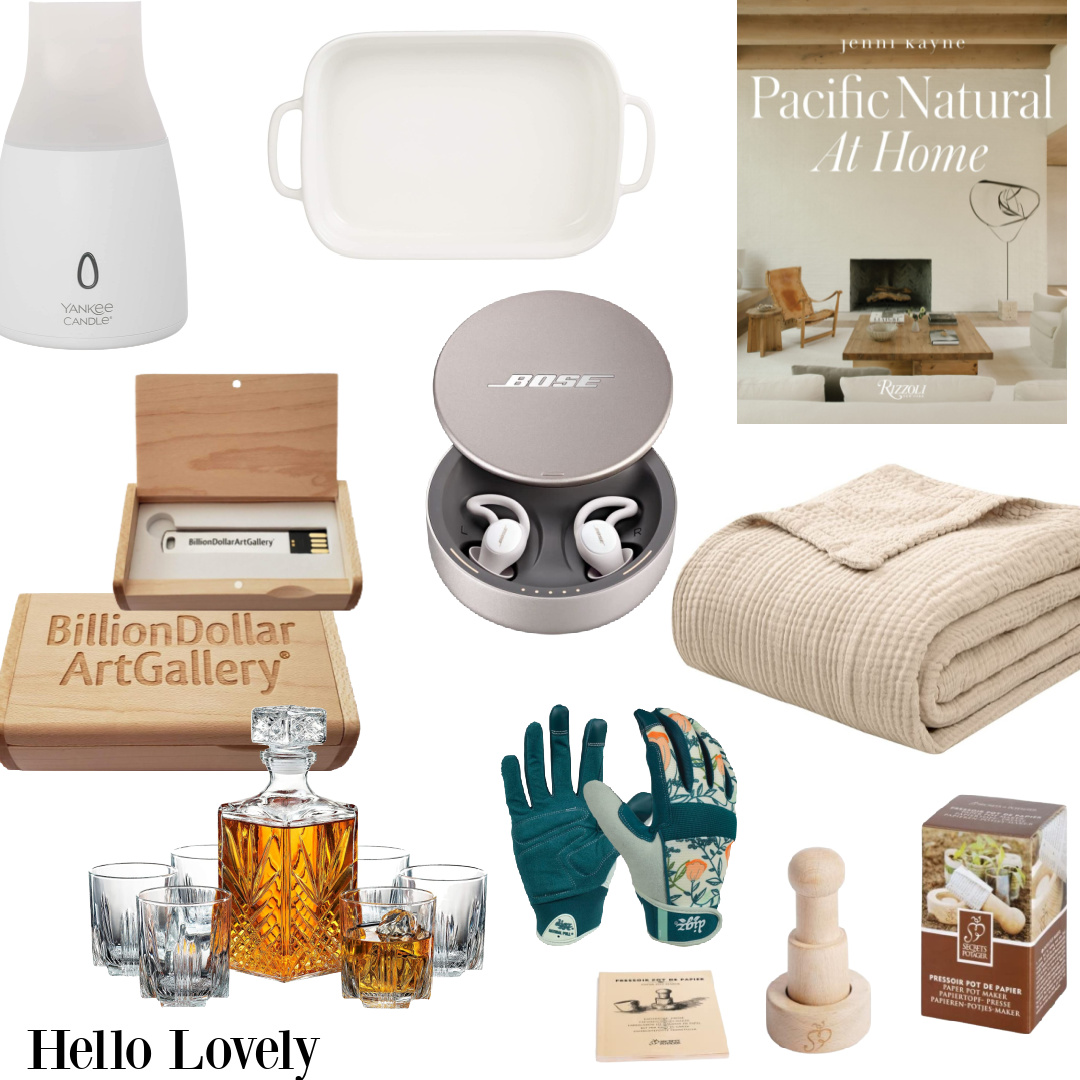 TAP THE ARROW BOTTOM LEFT BELOW TO PLAY VIDEO
These darling West Highland White Terrier pups outfitted in tartan bring smiles to everyone including this fairie on the prairie.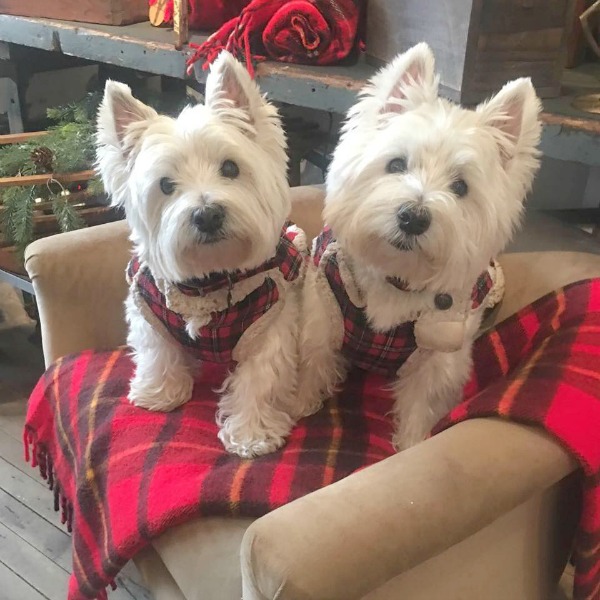 When this post first aired, I was inundated with questions about where to find tartan for dogs!
So I have updated this post with a few options for your pets I spotted online.
I can just imagine the smiles these sweet harnesses and coats will bring to passersby.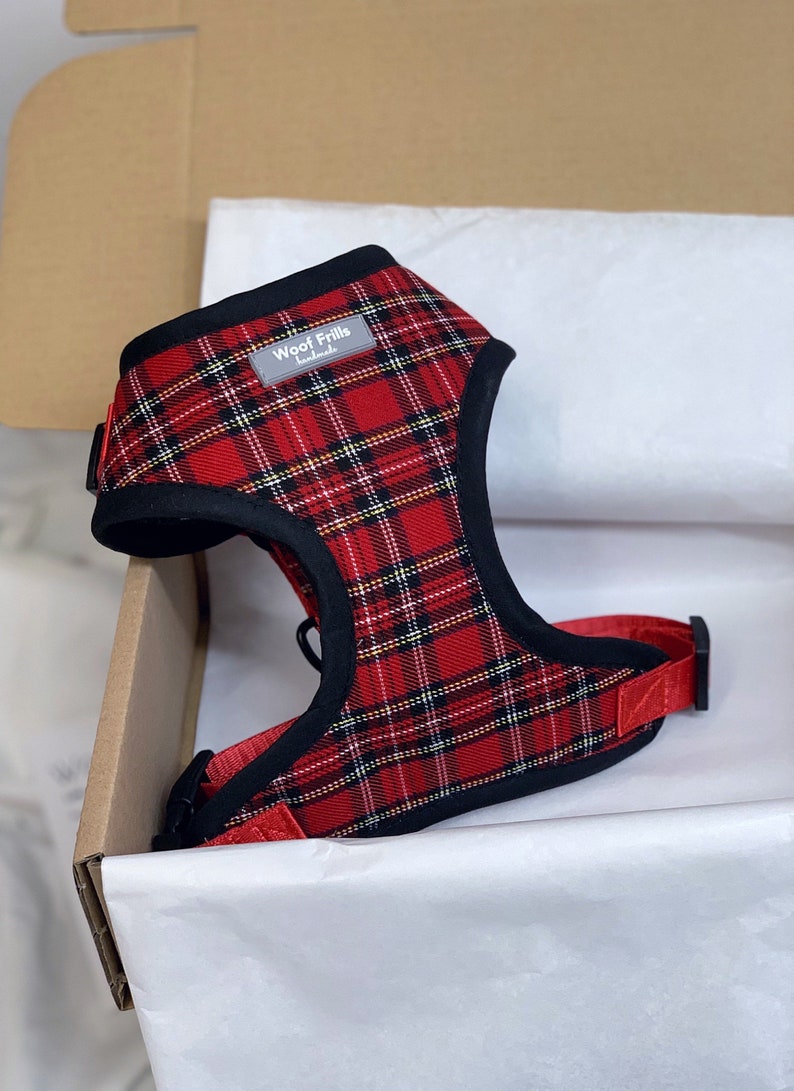 Apparently shop dogs need their tartan blankets as well:
I wish I had snapped more photos of our Bella Luna in the felted wool cape I made her! It was a DIY experiment that actually worked where I shrunk an old cashmere sweater for the jacket and then needle felted a wool heart on the back.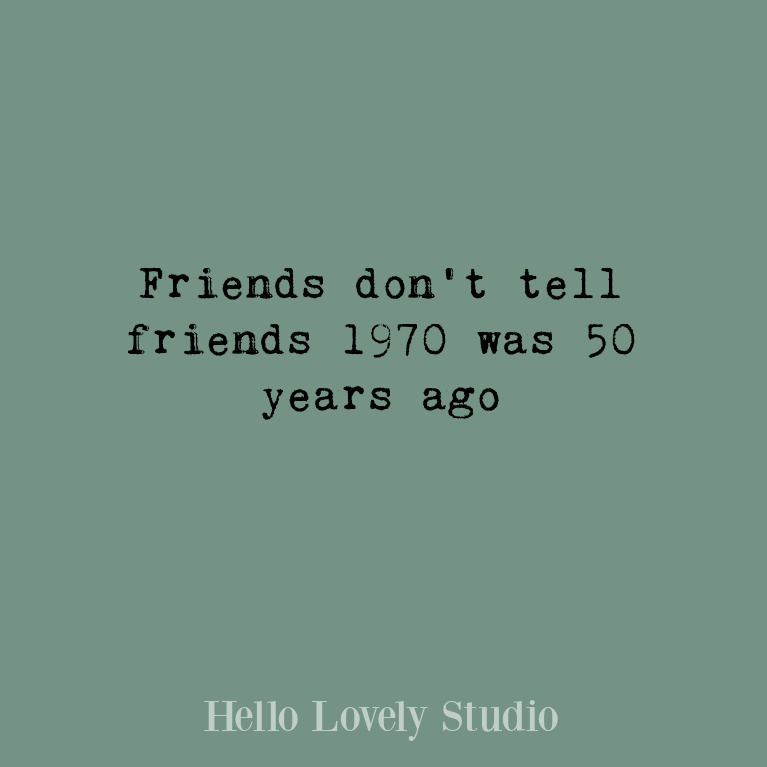 More super-modeling for you!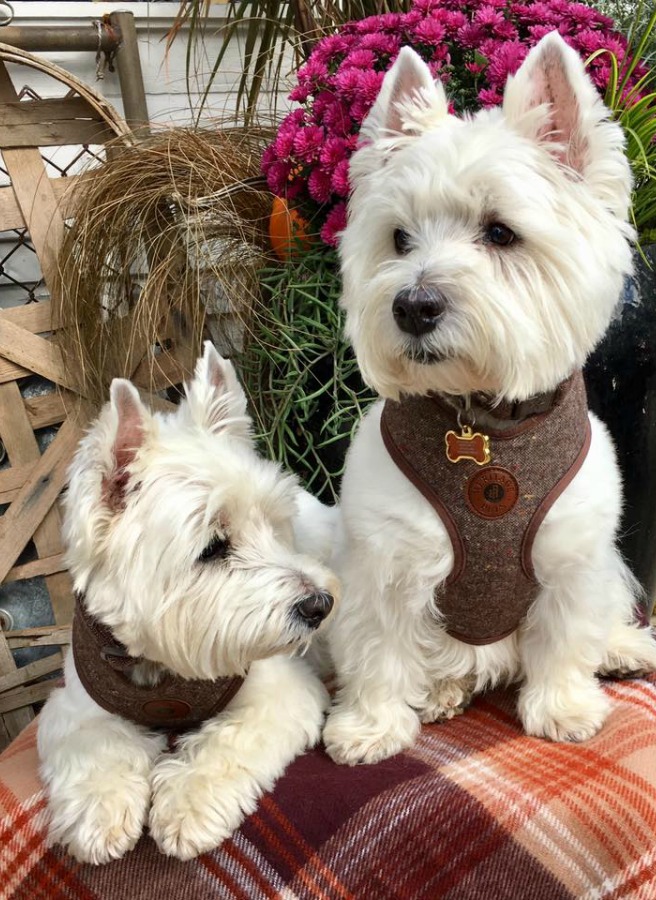 And just as sweet in their unclothed glory: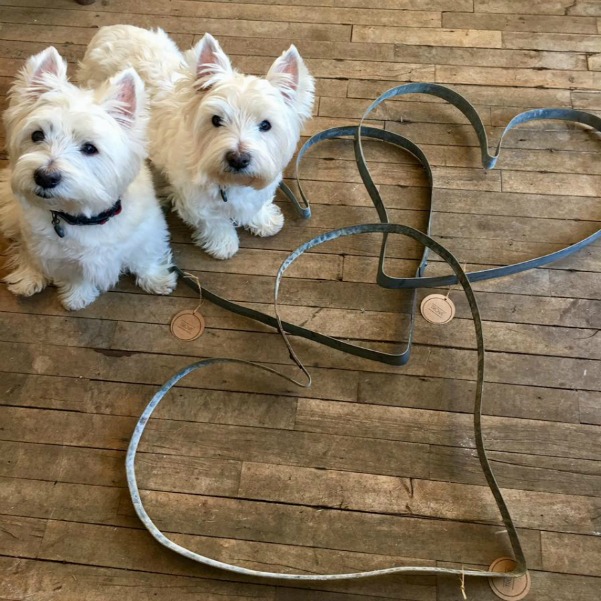 Green Cupboard Beauty!
This circa 1860's primitive cupboard with its 15 drawers, three doors, and four shelves, was original to the Dunham family farmhouse in Wayne, IL.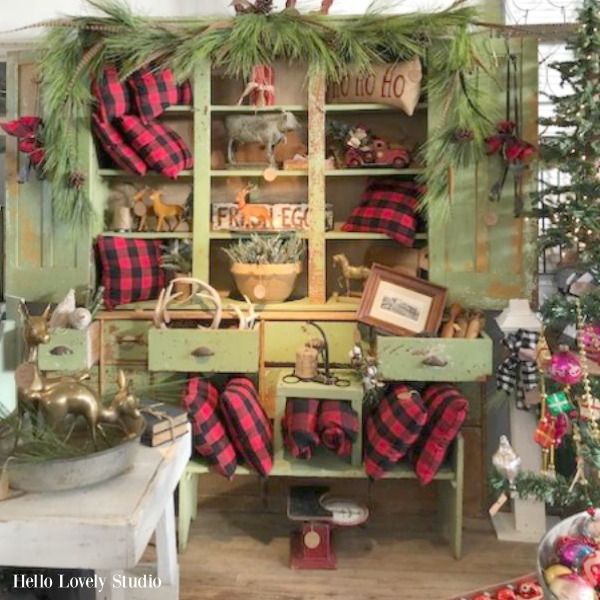 The chippy green paint is stunning and perfectly patina-ed.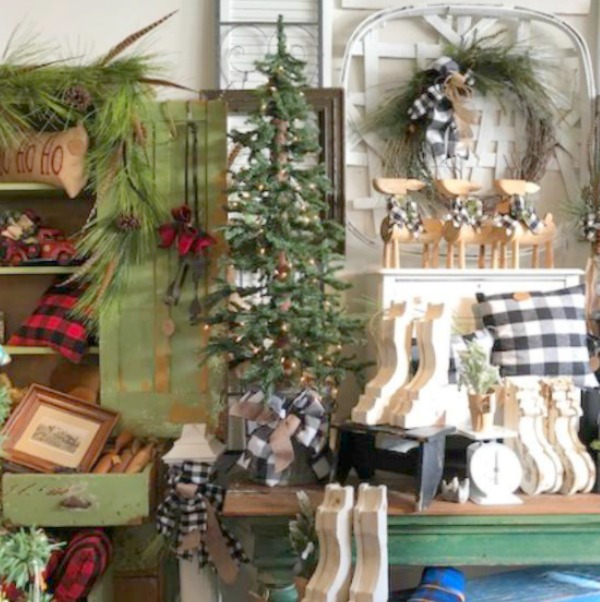 Need an idea for a boldly bright green reminiscent of this antique cabinet?
Have an old dresser or picture frame to paint with this exuberant hue?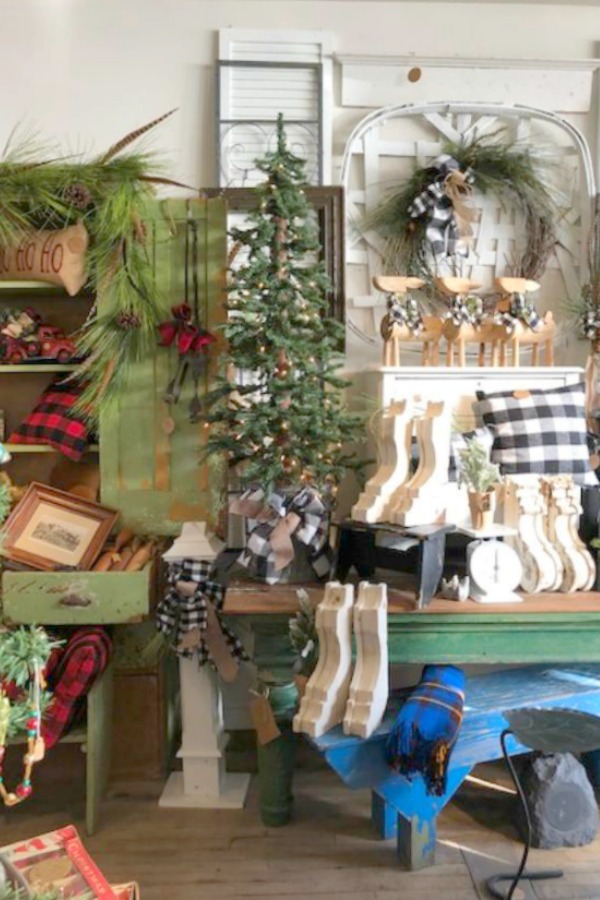 I'd love to hear about it!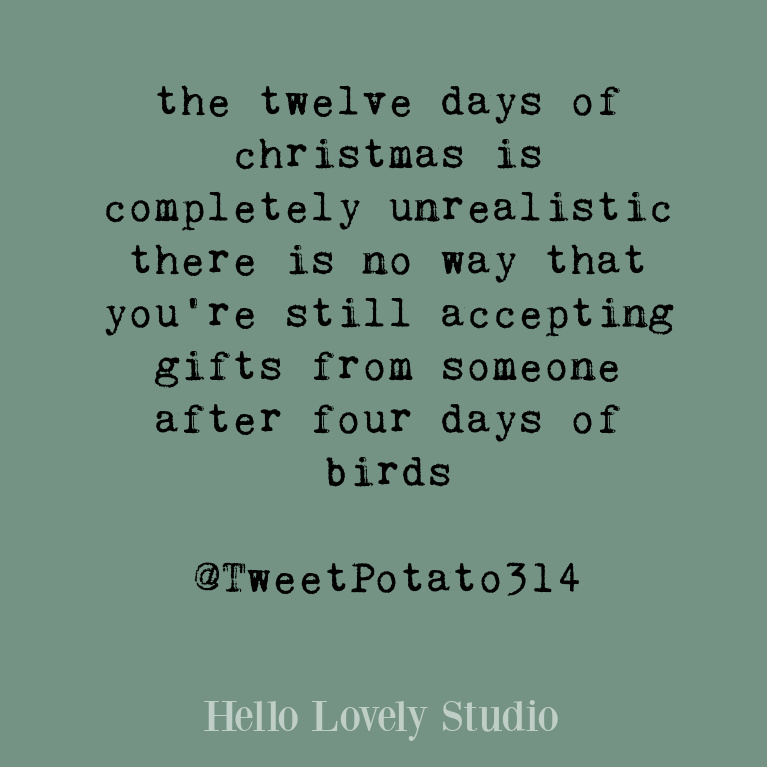 We Pause for: Holiday Baking!
I bake all year round and fell for this elf-like baker of yum. If you have ever binge watched Food Network's Holiday Baking Championship, you may remember when in 2016 (Season 3) home baker Jason Smith was crowned the champion.
That Kentucky native stole every scene with his Southern banter and low key quirky goodness. He went on to win an even grander title: Food Network Star, and he makes appearances where he shares delicious ideas beyond baking like this one which anyone could throw together.
He is so entertaining to watch, and I love learning baking, pastry, and entertaining tips from contestants along the way.
Tubs 'n Trees
We have seen all sorts of different urns and boxes and baskets used for Christmas trees, and sometimes it is the simplest of objects: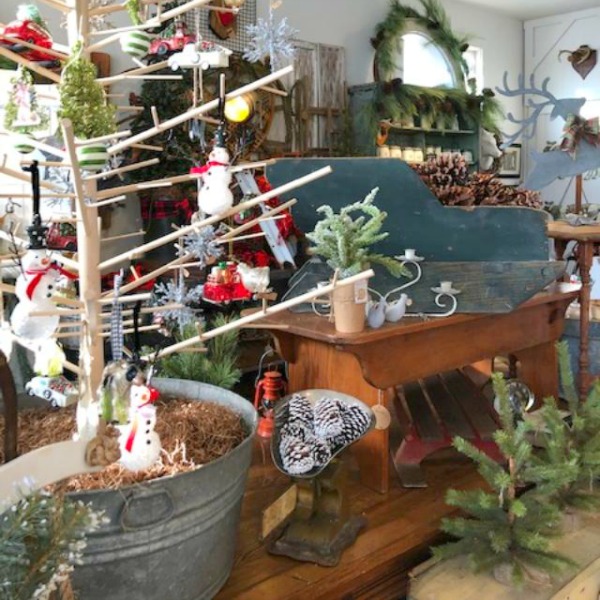 Right? Just a big ol' galvanized tub.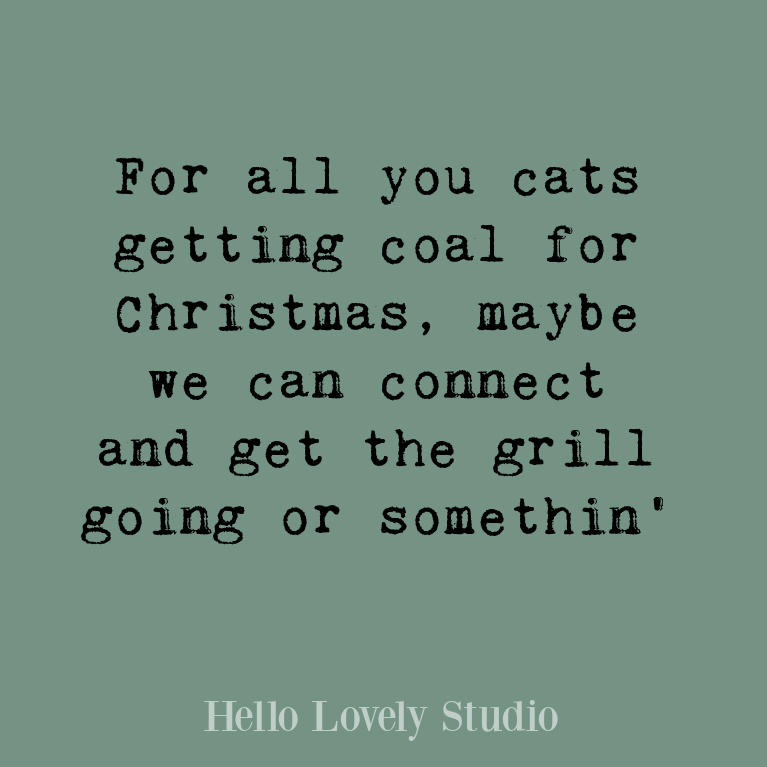 I am getting the itch to jump in the car this very minute and hightail it to the antique mall to see what primitive Christmas things may be in store!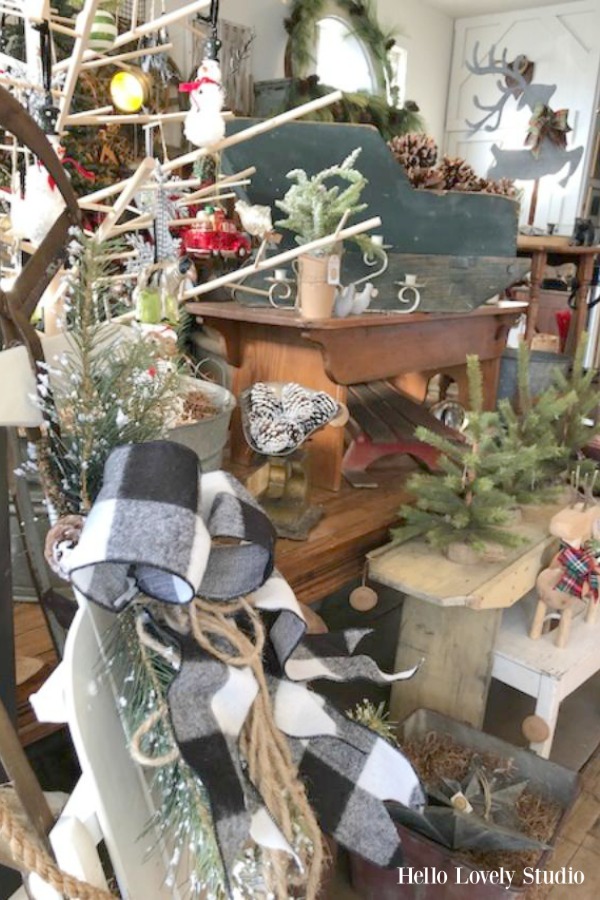 Snowflakes That Stay on Your Nose & Blue Vintage Lockers
I'm still seeing oversized snowflakes everywhere – sort of a modern take on a classic, and have you seen a tutorial for making them from simple white paper lunch bags? Here are the ones I'll be making this year:
Right? So easy! Of course, if you're handy with tools, you could make wooden ones.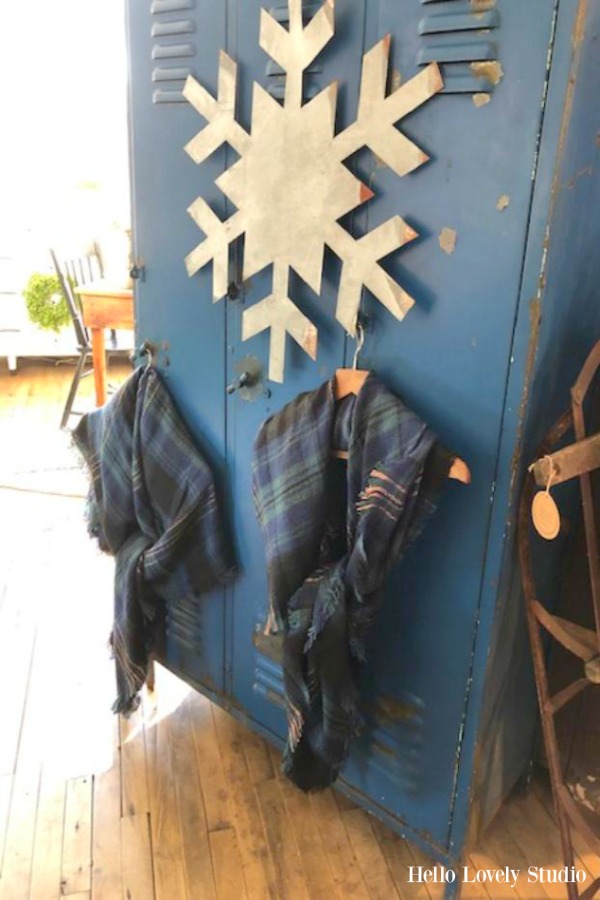 Sagging Shelves
I love the imperfect character of this old cupboard with its sagging shelves. I wonder how many of you could live with shelves like this – hahahahaha!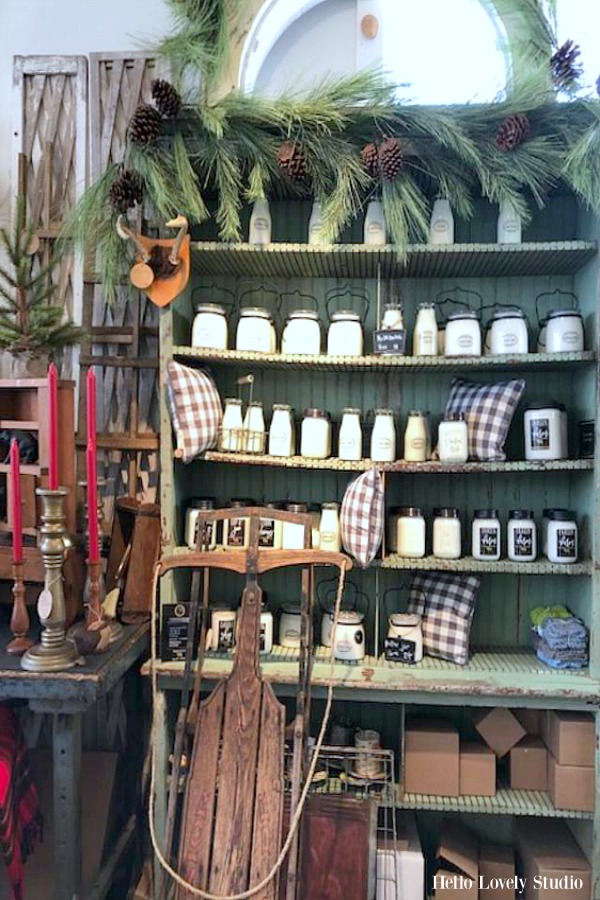 Vintage Christmas Cheer
You gotta love a bucket of cheer (and I can't type "bucket of" without thinking fried chicken so that will probably reveal something about me).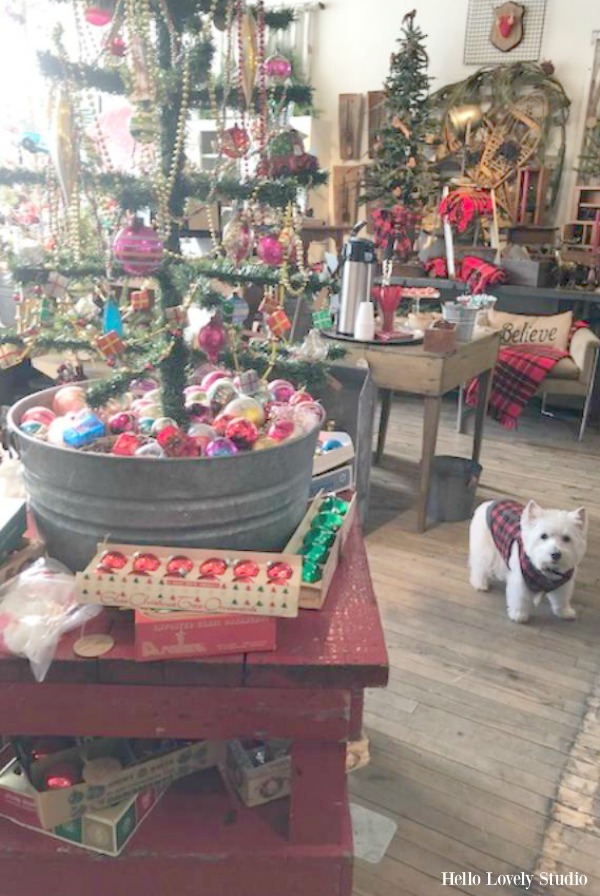 Aren't the giant Scandi-style stars sweet in the windows?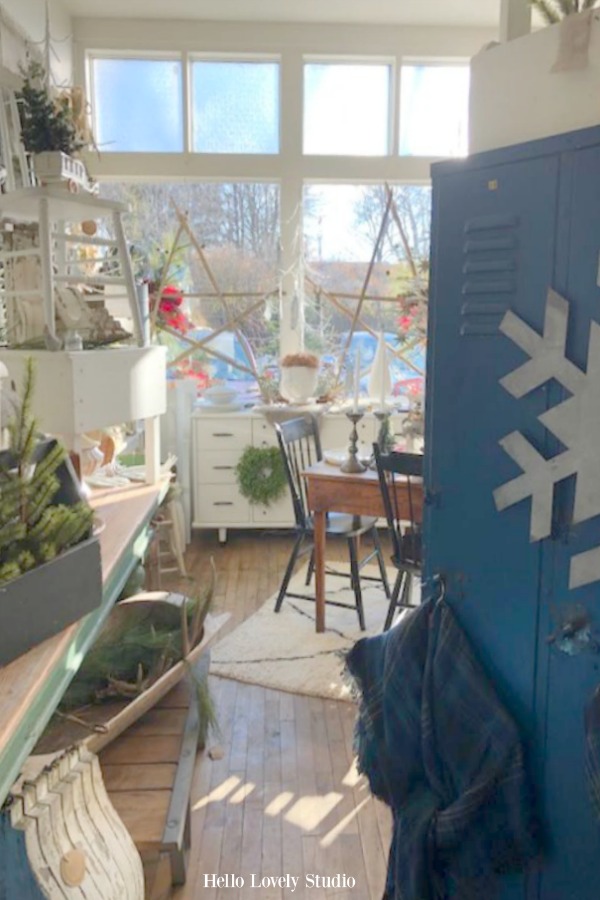 I'm still so smitten with Trove's keen eye for color – the greens and blues just speak to me.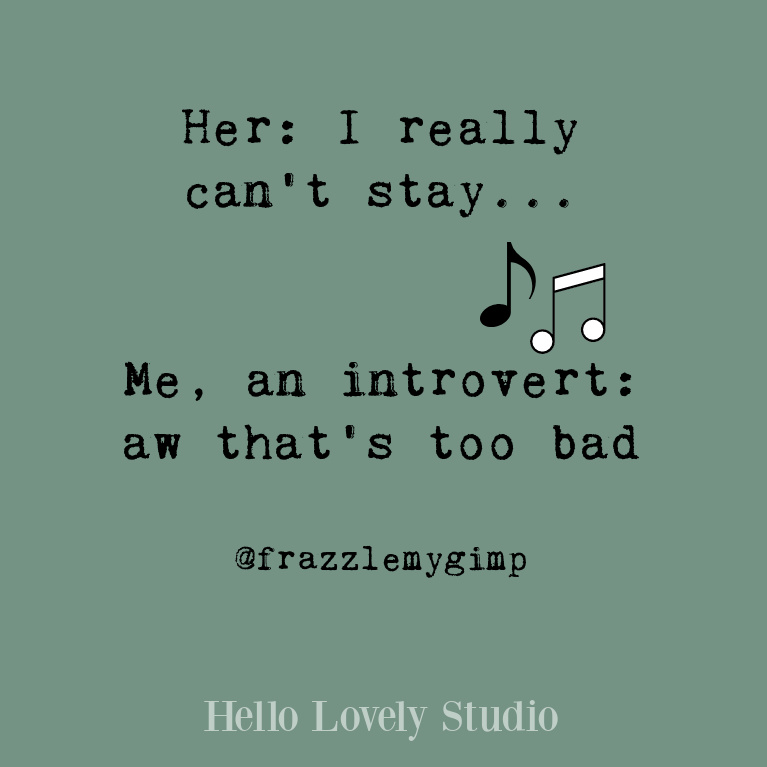 Fuzzy Wuzzy Flannel Ribbon
Flannel ribbon bows are so perfect for a Farmhouse Christmas look, and I like this burlap wired ribbon as well:
The ribbon with its black, white and natural tones alone could inspire a whole holiday decor scheme, yes?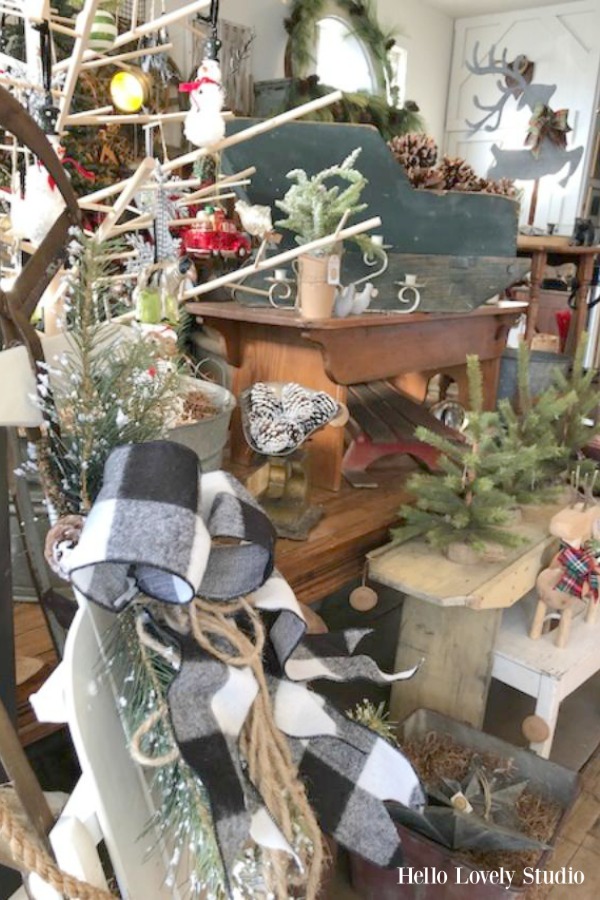 Shopping eBay for vintage for the holidays or when ever? It's still one of my favorite sources…FIND BARGAINS NOW!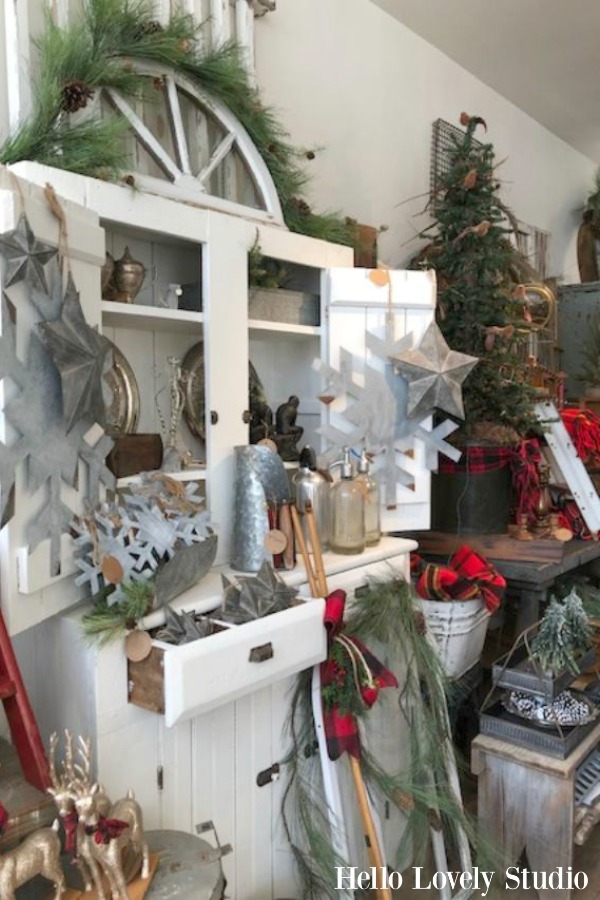 Not sure this is an obvious detail or not…notice how rustic wood planks were added to the inside of the doors on the cupboard above so that when open, they resemble shutters.
Neutral Holiday Decor
Trove always has amazing architectural salvage for sale. I bought several pairs of rustic wood shutters that look great everywhere I put them. Corbels like the ones above are so interesting all on their own.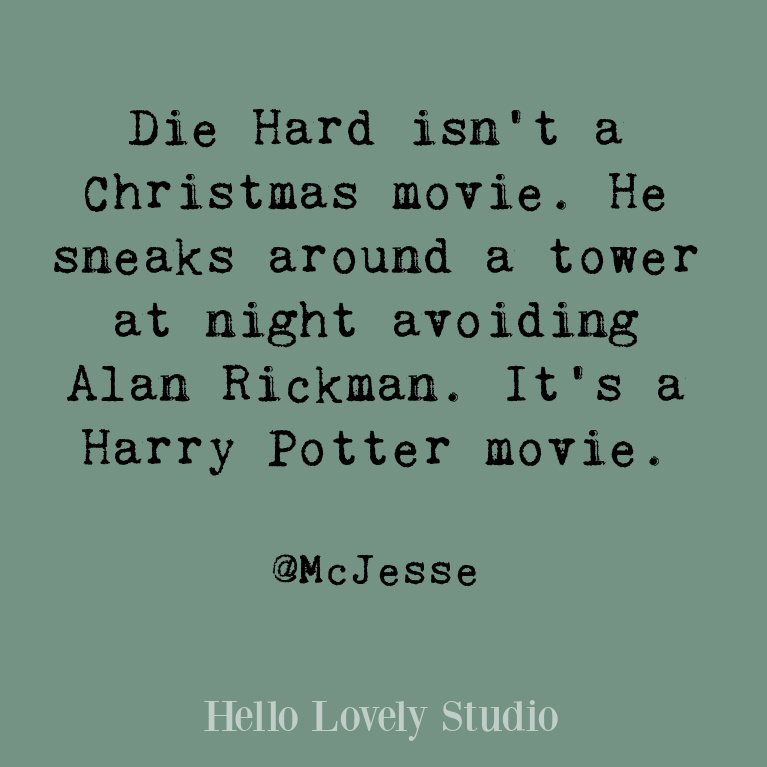 Here's a very Farmhouse French moment in the shop: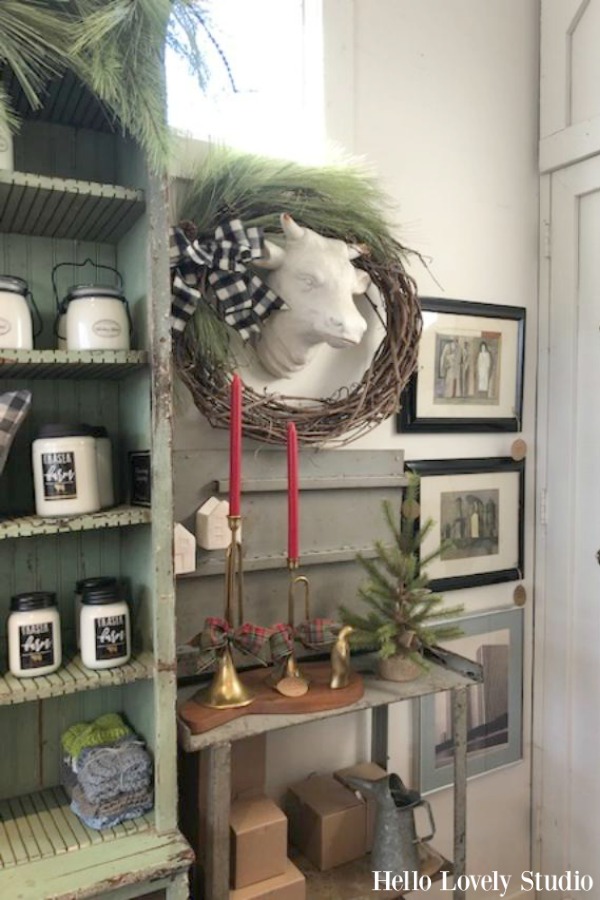 Giant Jingle Bell on Green Vintage Cupboard
I bought this bell and just love how it looks when I place it absolutely anywhere! I find them at Urban Farmgirl – and you can explore that shop HERE.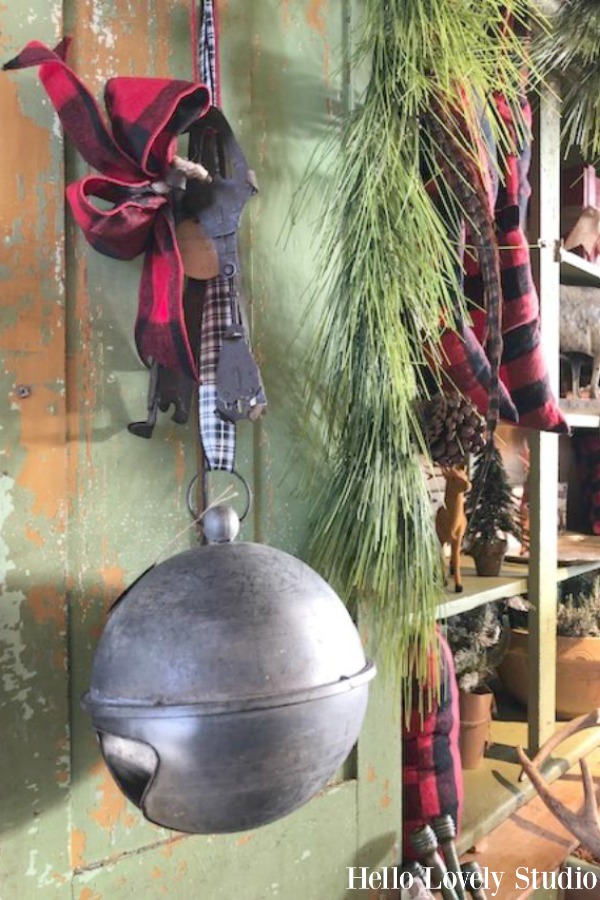 What's better than a great big bell? A big tub of bells!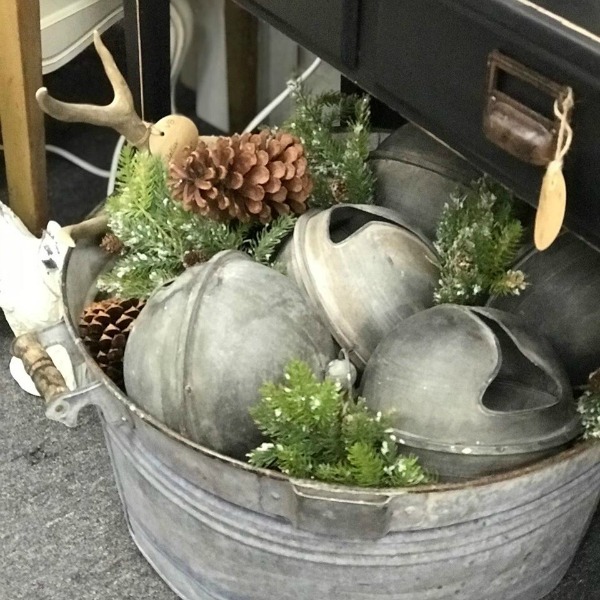 Old vintage enamelware is everywhere in my neck of the woods: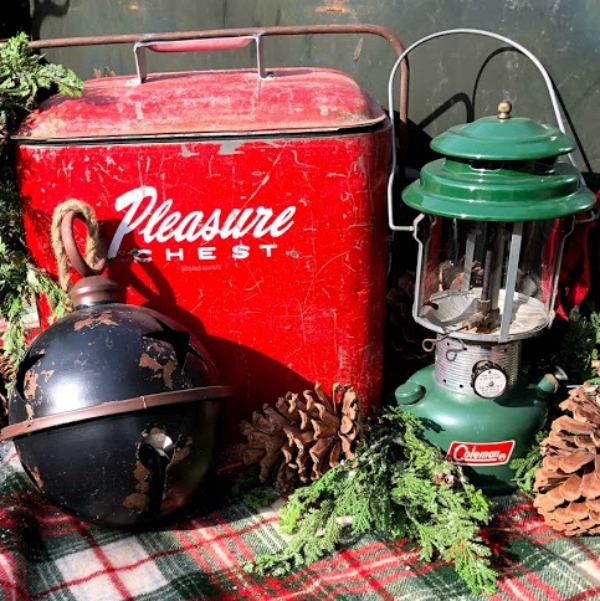 Yet the prices for these items has increased considerably!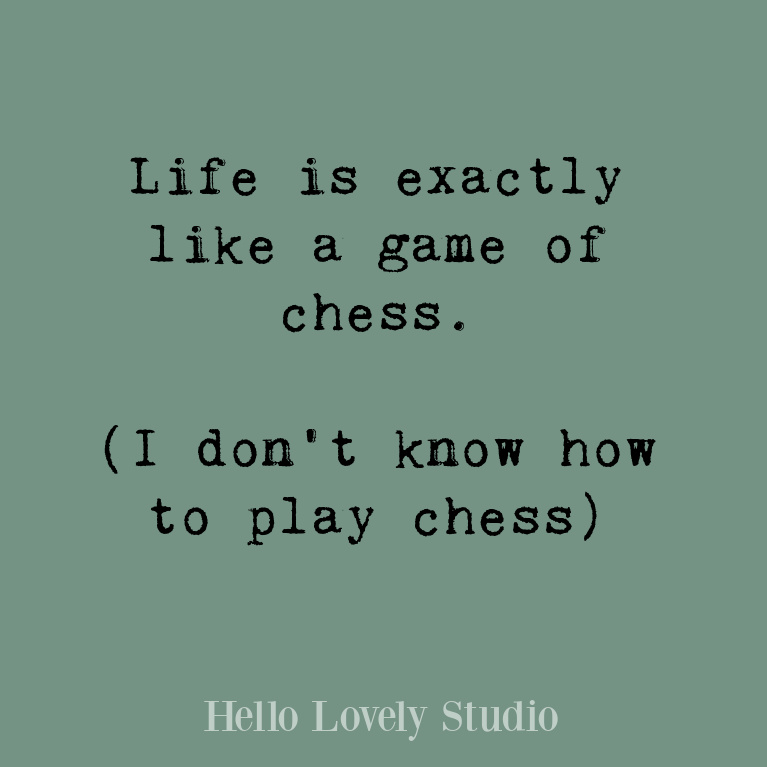 I'm so glad that folks collect things like old plastic Santas. We certainly do not need more of them to join the landfills.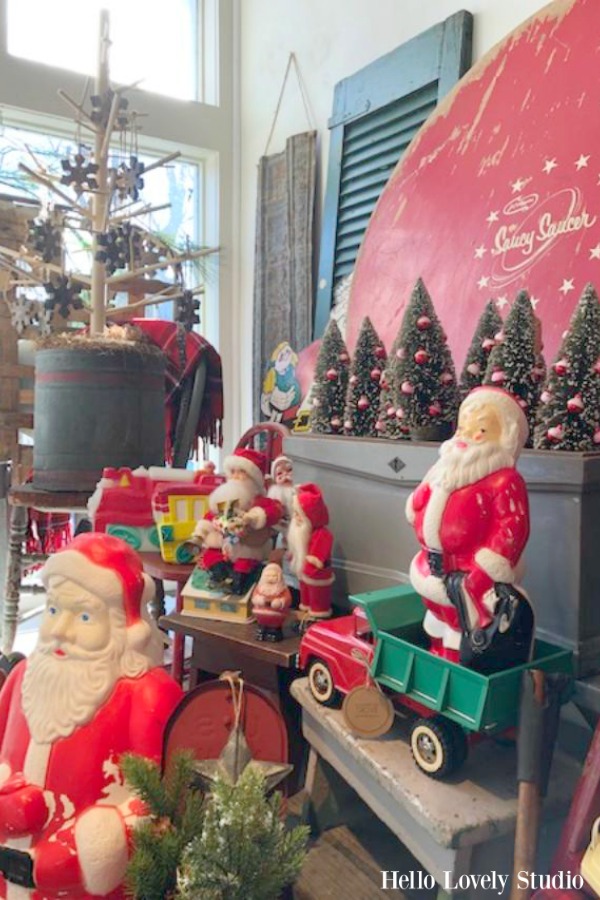 Scandinavian Christmas Wonderland
Because of the strong Scandinavian influence of my community, there is always a demand for Nordic touches at Christmas.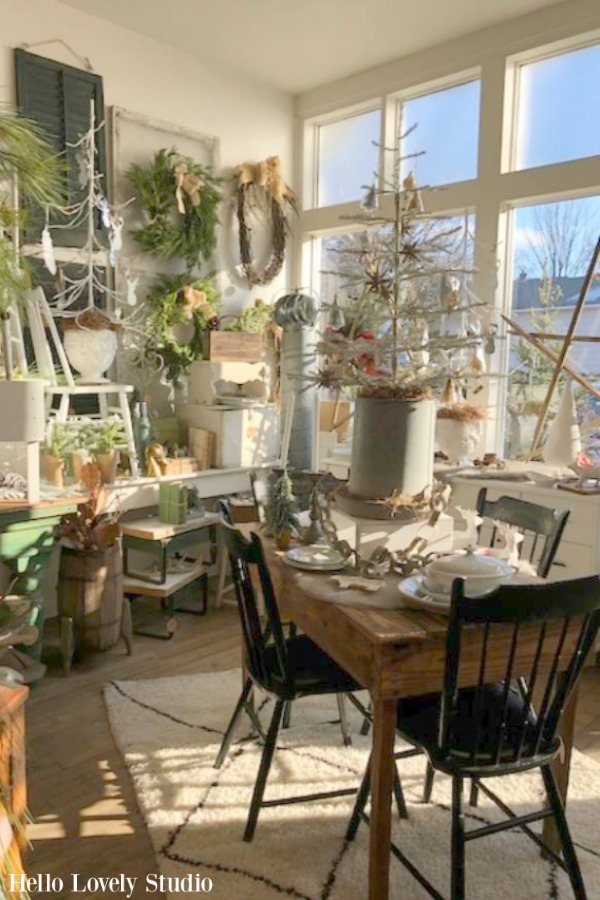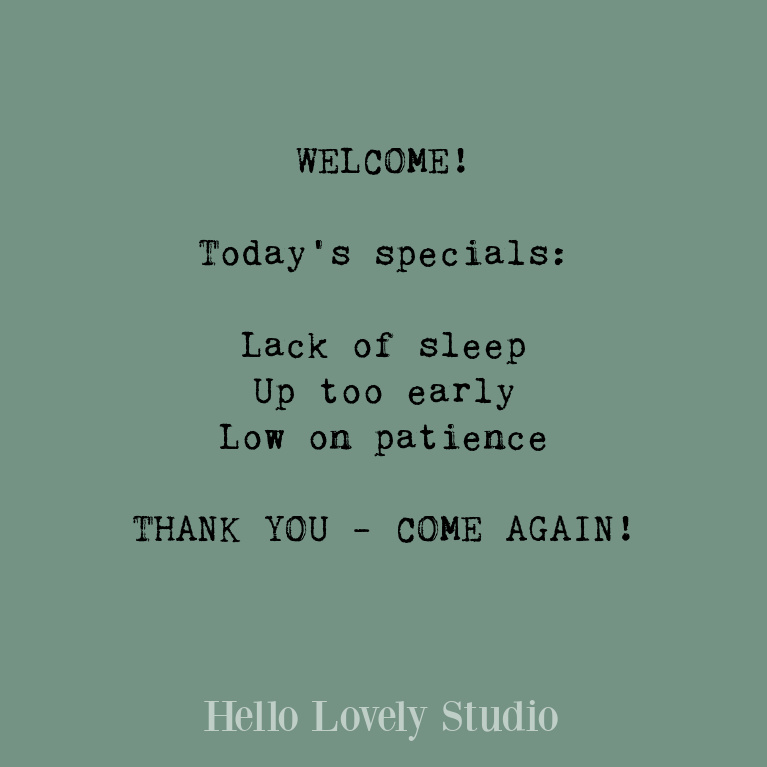 In this shot, you can see the beautifully aged to perfection wood floors: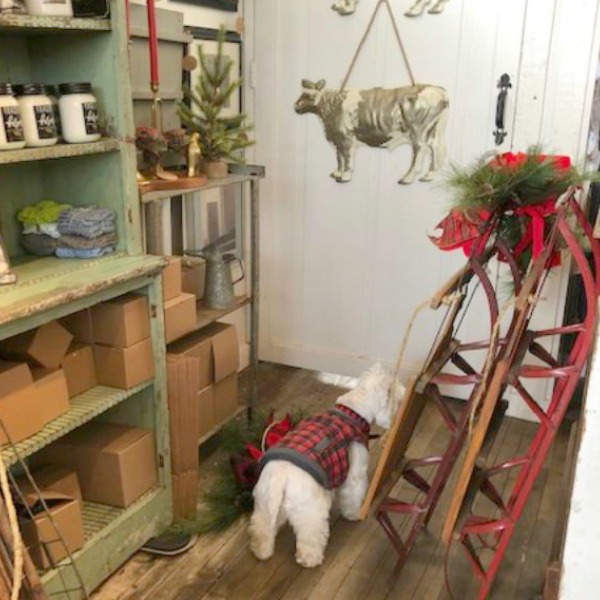 With so much to look at, it's easy to forget there is beauty right underfoot.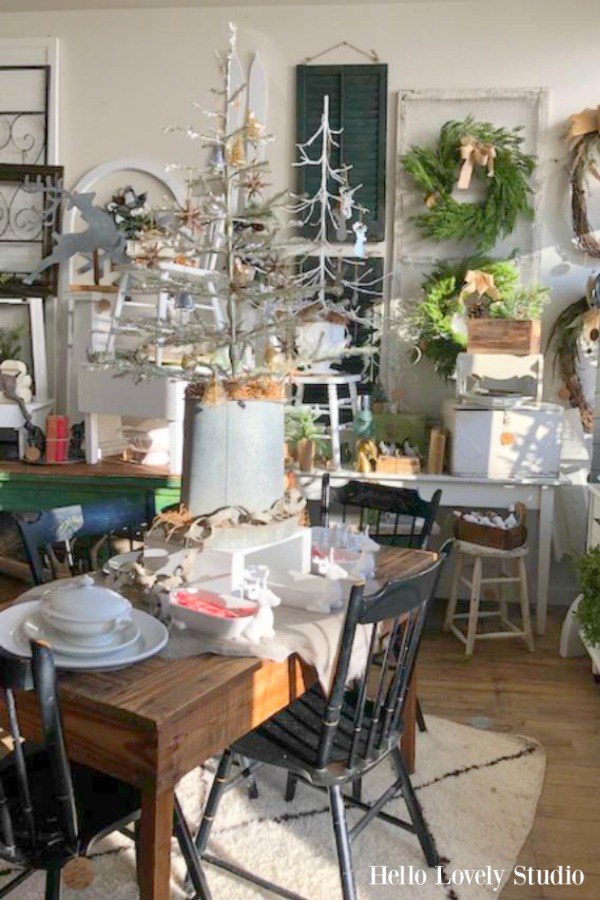 Vintage Sleds
While I typically change up my Christmas porch slightly each year, our vintage sled always makes an appearance.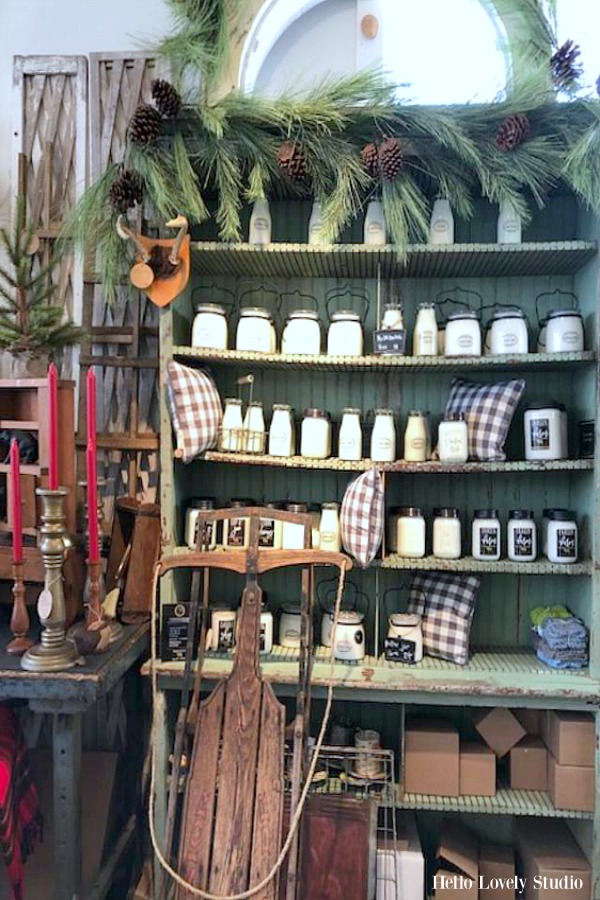 They bring back such amazing childhood memories of winter for me.
Sweetest Shop Dogs!
Another glimpse of a sweetheart: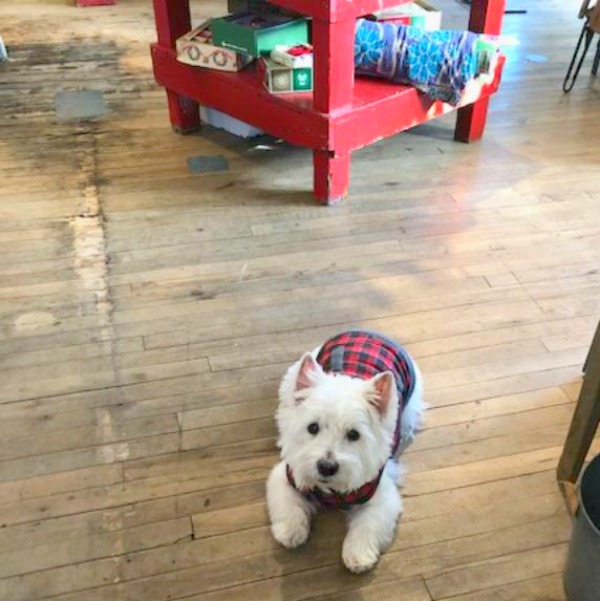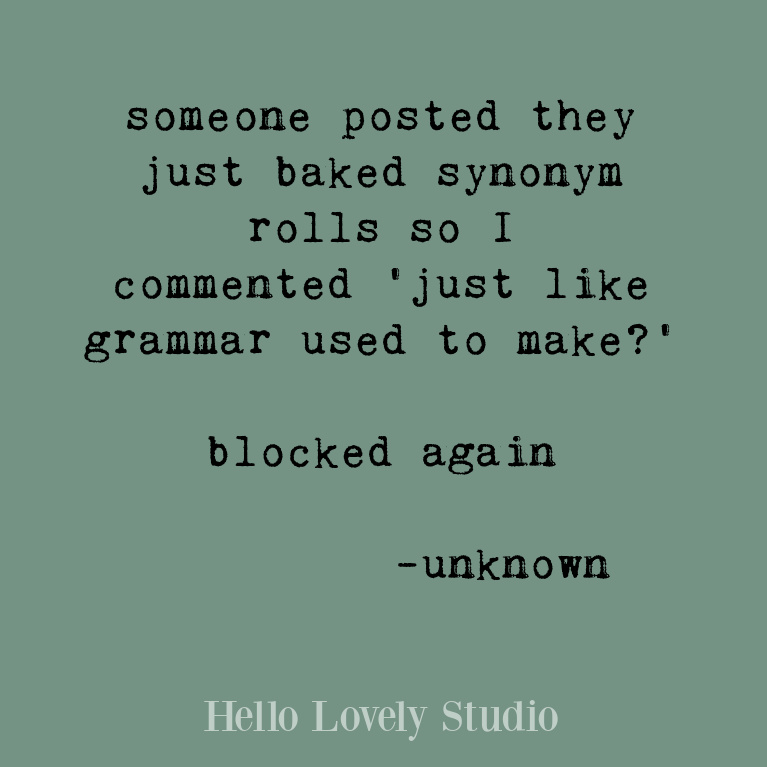 Hahahaha – I don't ever correct anyone's grammar online. Believe it or not, most errors don't even bug me.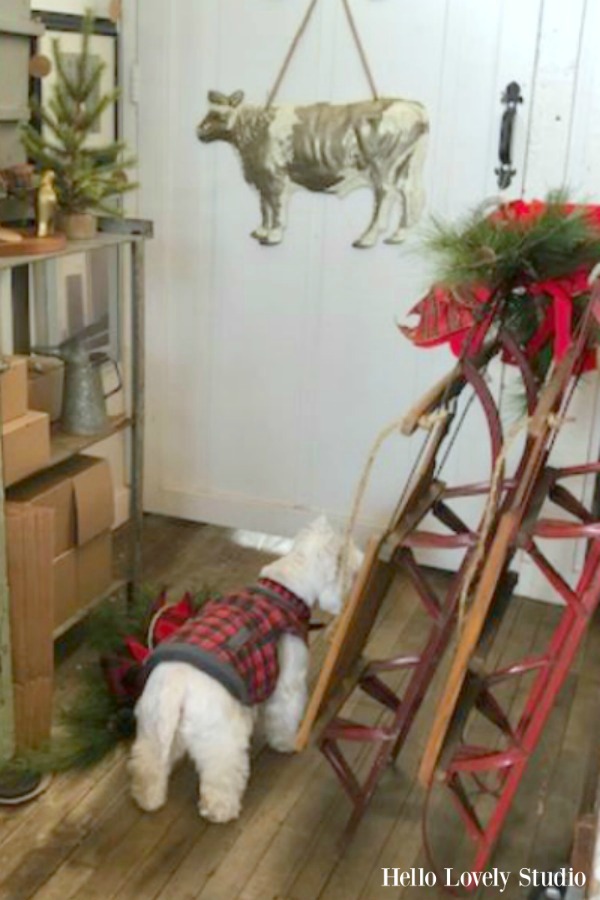 What IS rather annoying is when someone writes to me trying to impress with fancy writing skills or a creative vocabulary.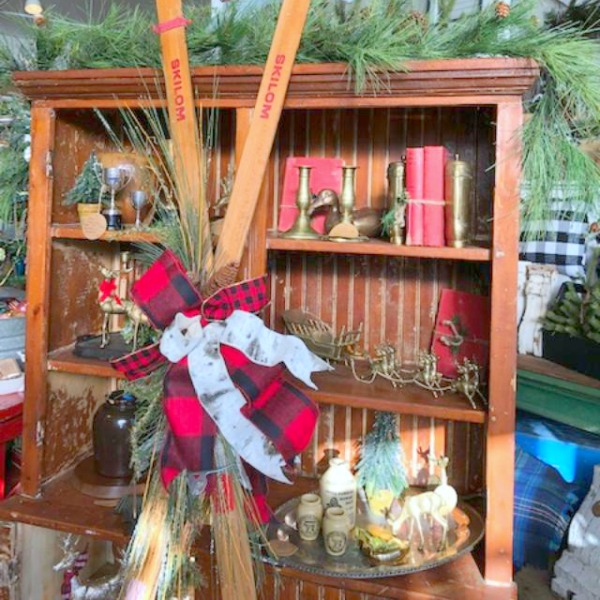 It almost always comes off as impersonal, inauthentic, or pretentious. I mean, I appreciate creative and clever writing, but it should sound like the writer's voice.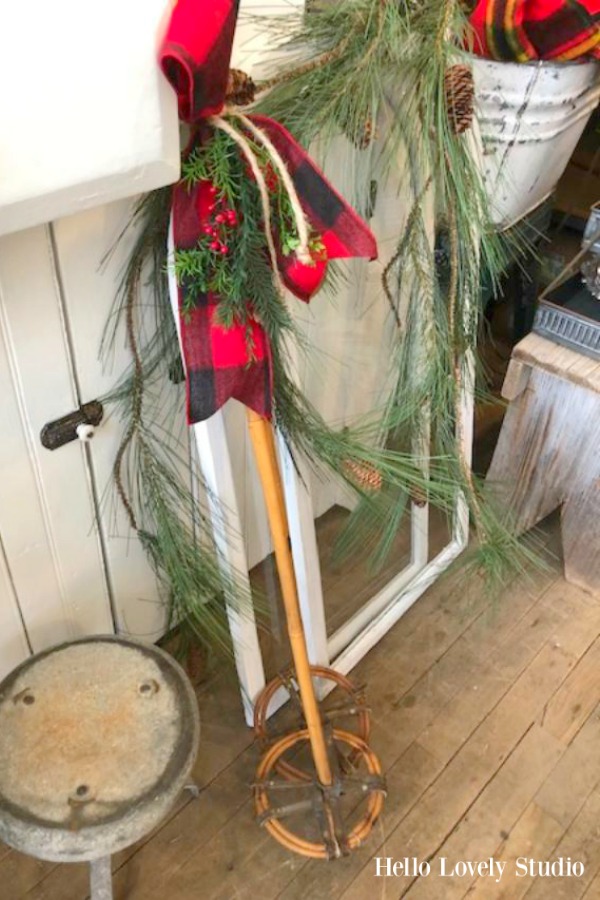 That seems more important than ever as the human voice seems to be disappearing from interpersonal communication (I wouldn't dream of phoning certain folks in my life without first texting 'have a minute to talk tonight?')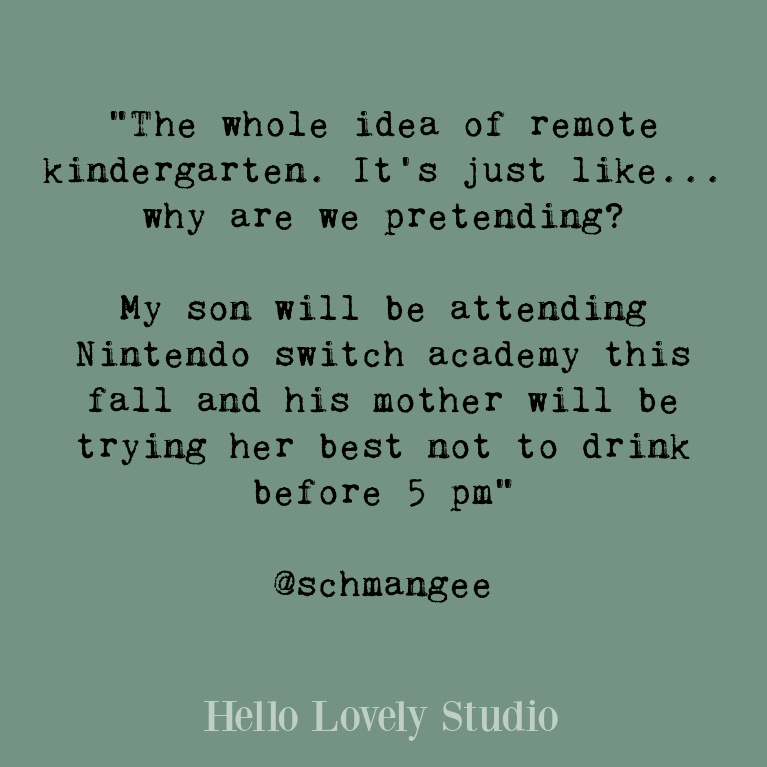 Huge Tobacco Baskets in Windows of the Shop
Thanks for taking this shopping trip with me today!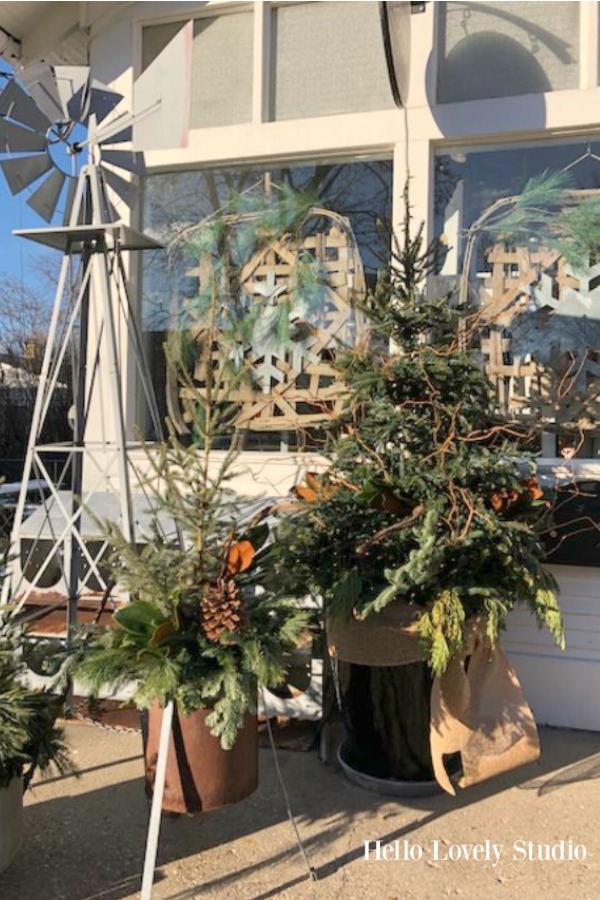 I know I ramble and get side-tracked, and all I can say is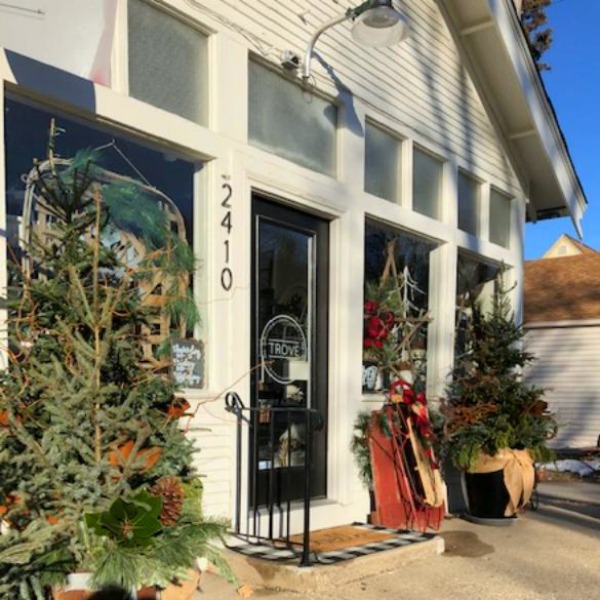 the same thing would happen if we were chatting in person!
Rustic Christmas Tree Planters
I feel like this inspiration was just what I needed to get my own Christmas decorating into gear.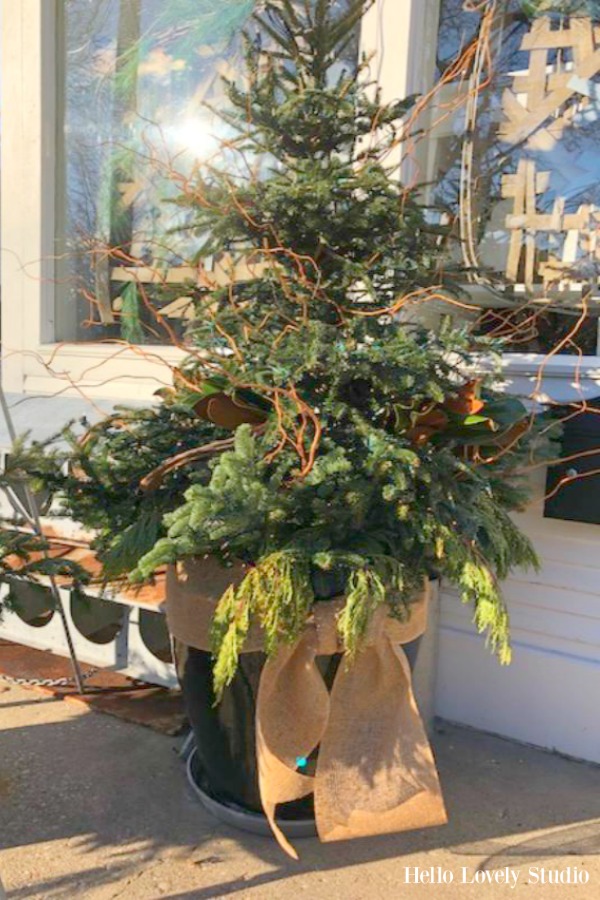 While I never do an 'over the top' scheme, it always begins with the tree.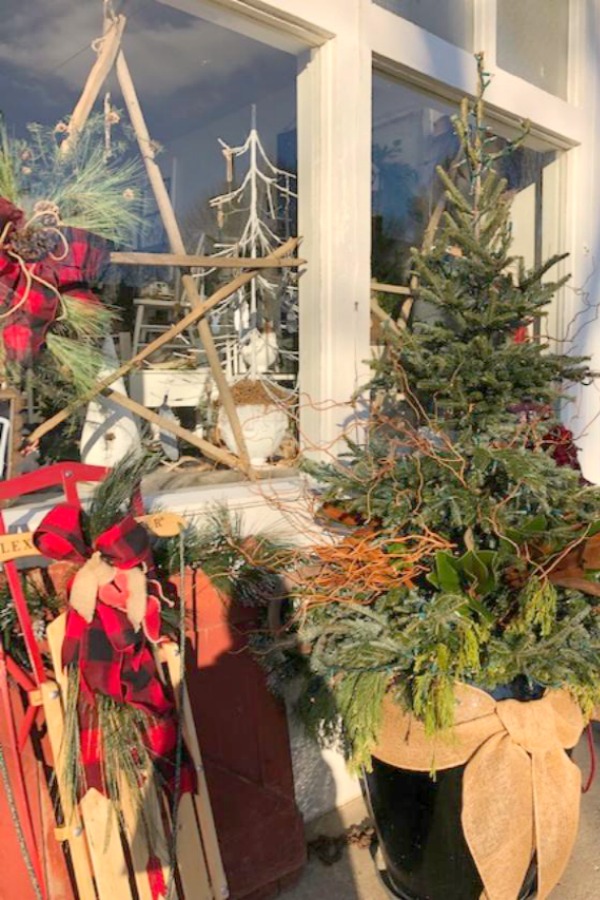 Once those little white lights are twinkling on branches, everything else seems to fall into place very organically.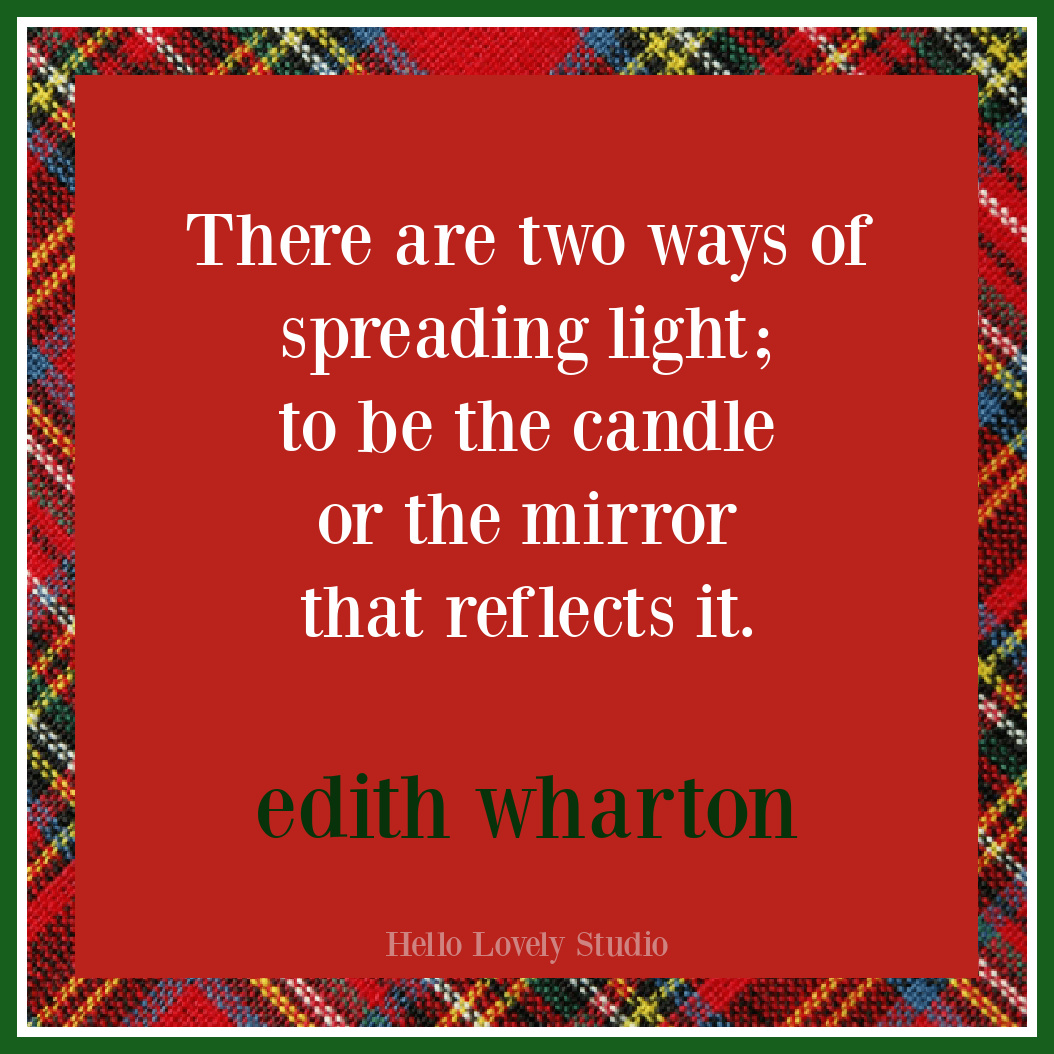 Old School Charm
Wherever you are in the process of decorating or not decorating or shopping or not shopping,
I hope this finds you safe and healthy.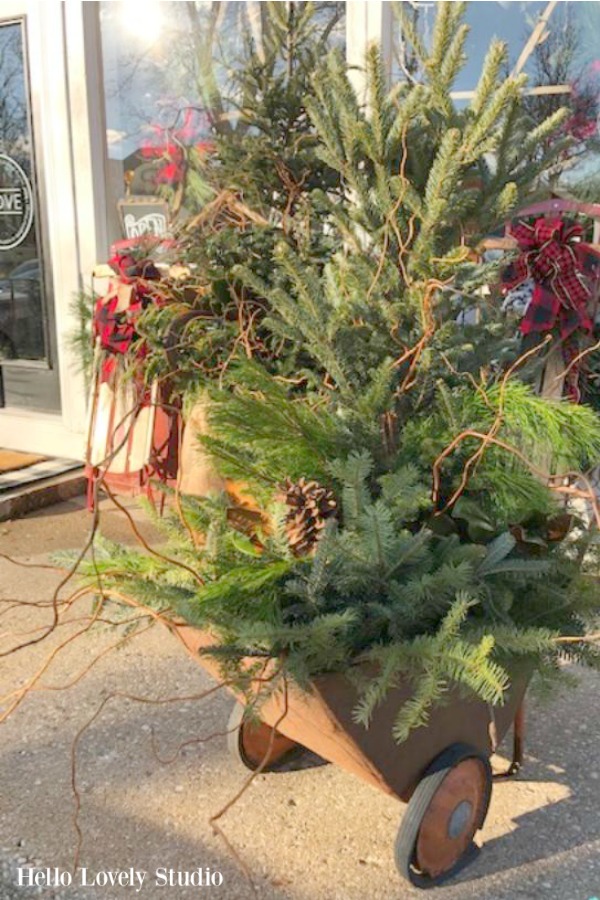 Because Christmastime in America on any given year can be a mixed bag.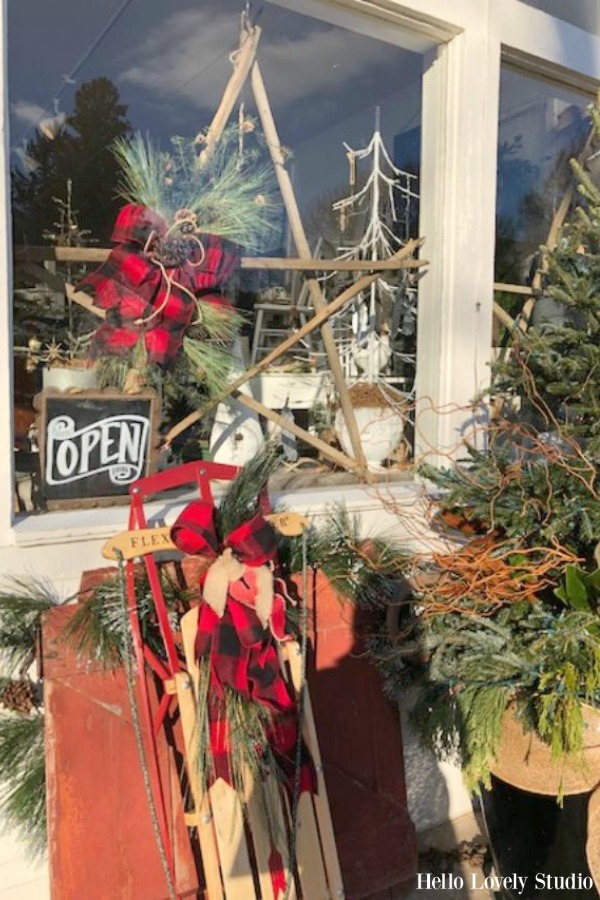 And during pandemic times where travel details and added worries come into play,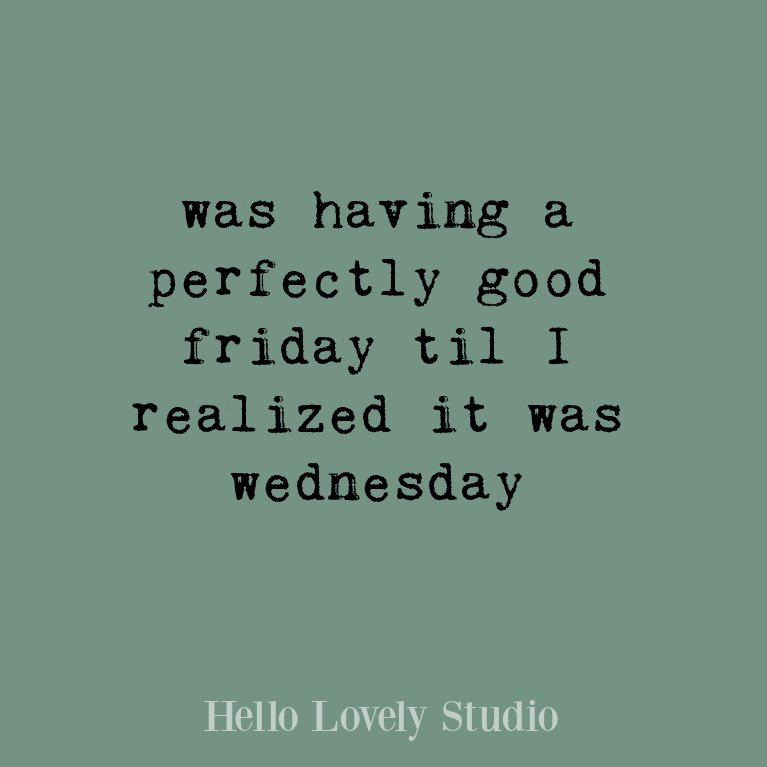 well, I hope that someday things are easier and we look back with wonder on how we ever did it.
Christmas Tartan Lovely
Make sure you visit the local businesses near you – I know they are counting on us this season.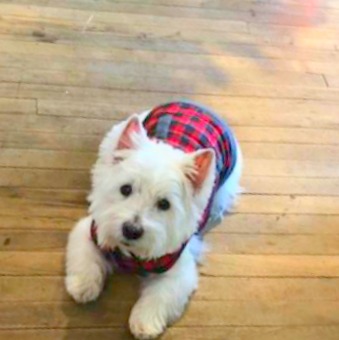 And if you're a sensitive type like me, prone to despair during the holidays when everything seems magnified and there are so many big feelings…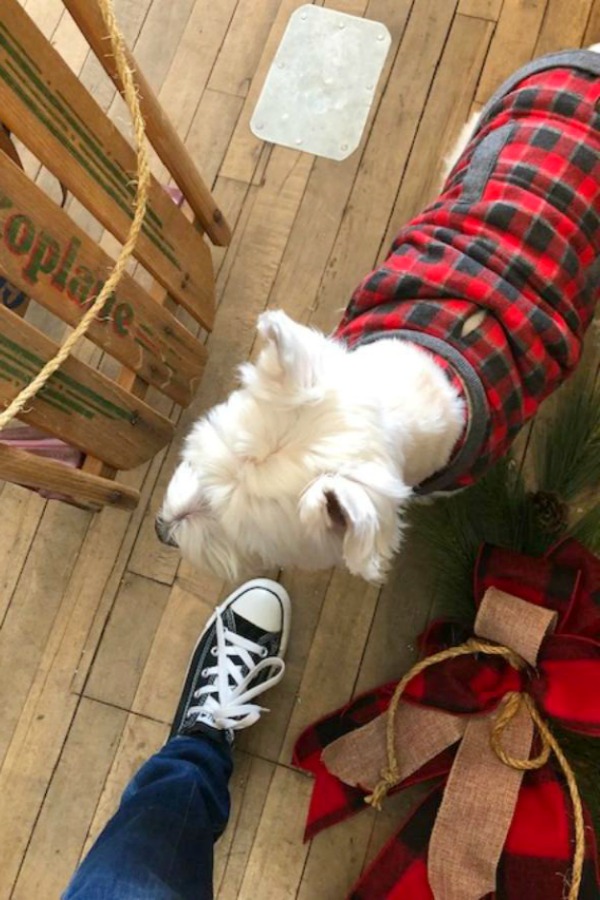 remember that those feelings are simply the weather and not YOU. They're going to pass.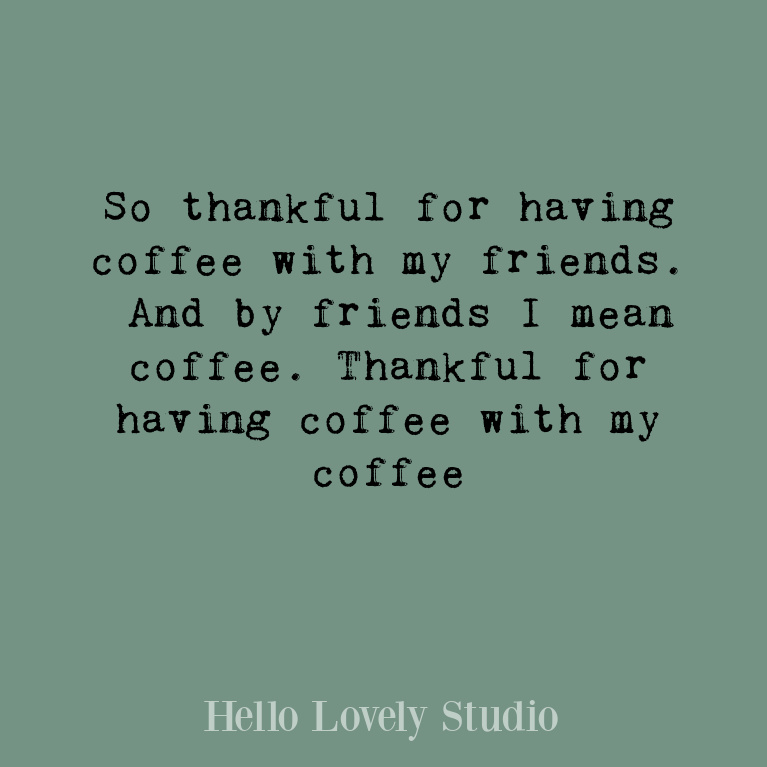 Frugally Festive Gift Ideas
I independently selected products below—if you buy from one of my links, I may earn a commission.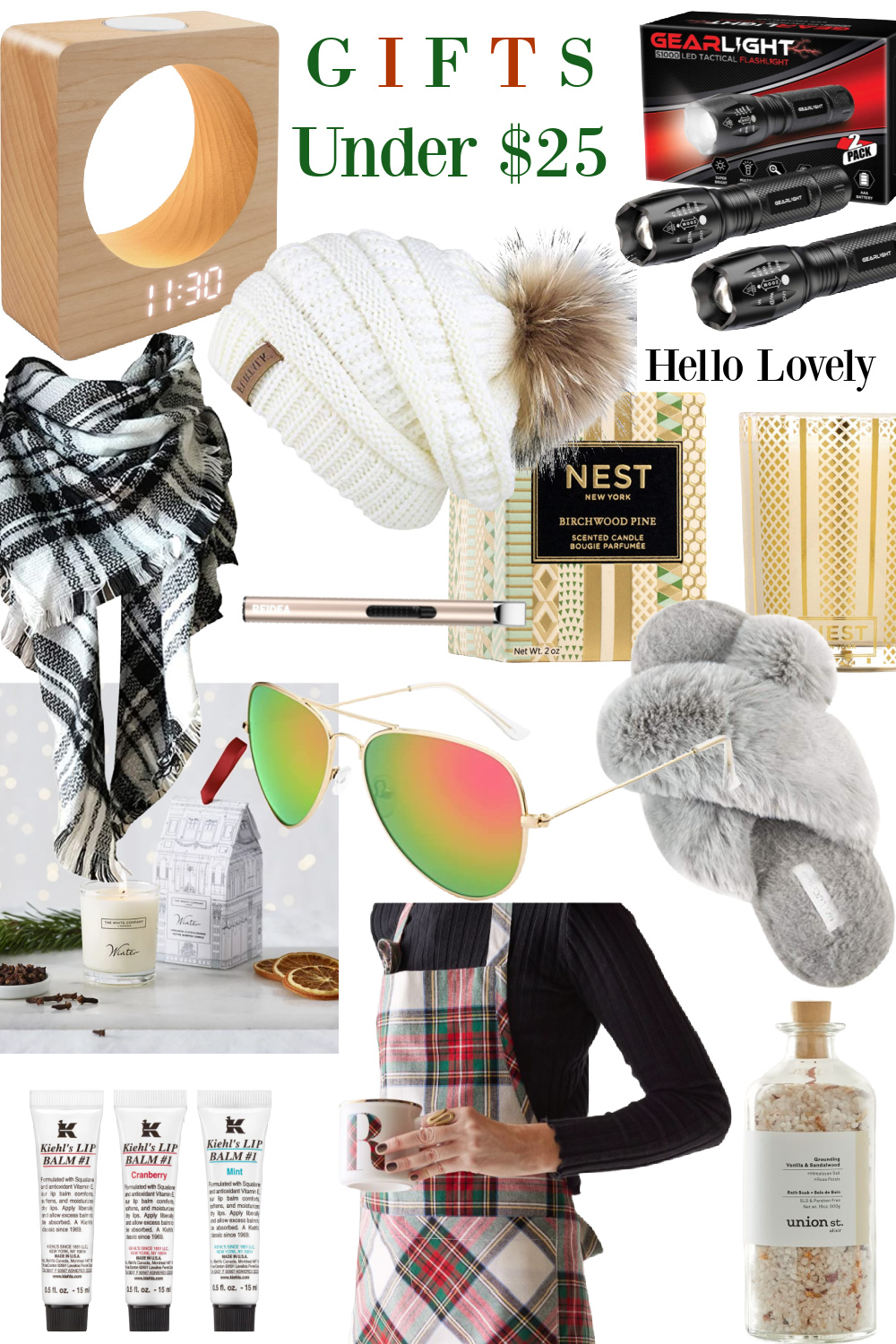 An Amazing Gift Idea for Design Enthusiasts!
You can still get a 25% discount with code BLACKFRIDAY25 at Create Academy where you will discover brilliant online courses for interior design, gardening, food, and crafting.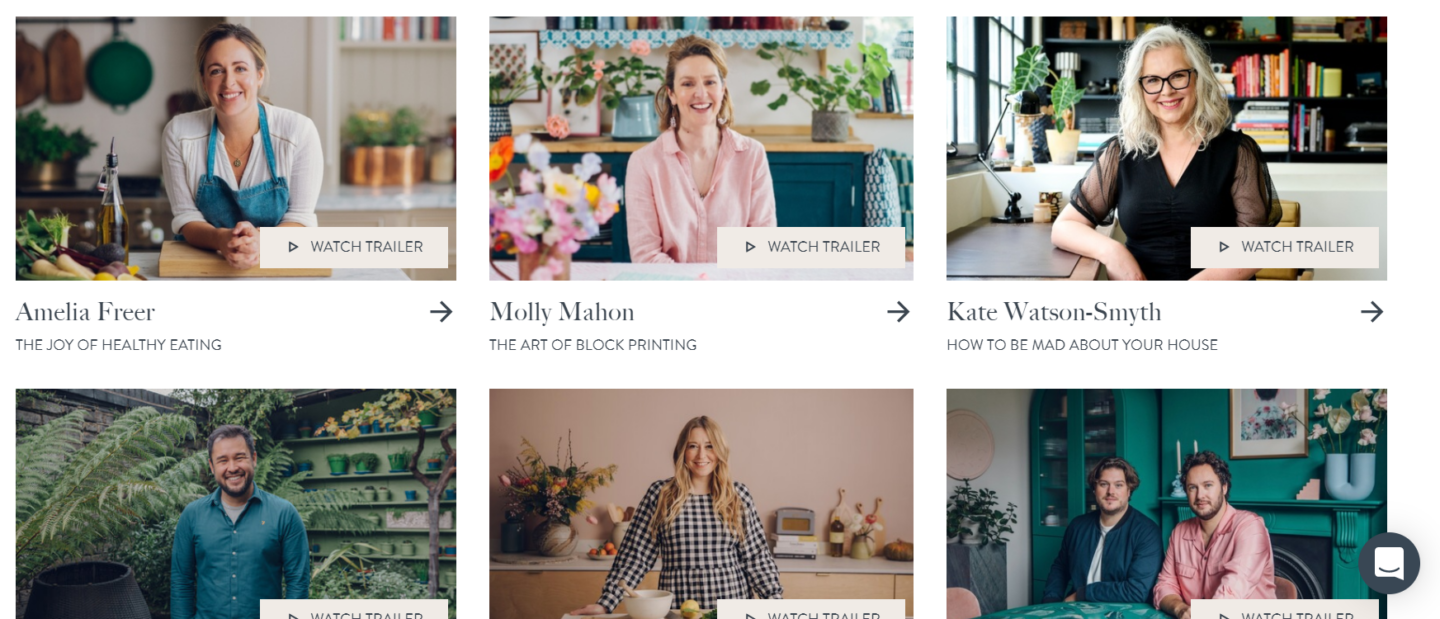 I am currently enrolled in their course entitled: THE ULTIMATE GUIDE TO INTERIOR DESIGN taught by Rita Konig.
Have you ever wanted to study interior design? Whisper this idea to Santa, and let this be your nudge!
Silent Night Sheet Music Printable
Here's a printable you can use for an easy craft – just frame it in an old or aged frame and use it in any vignette.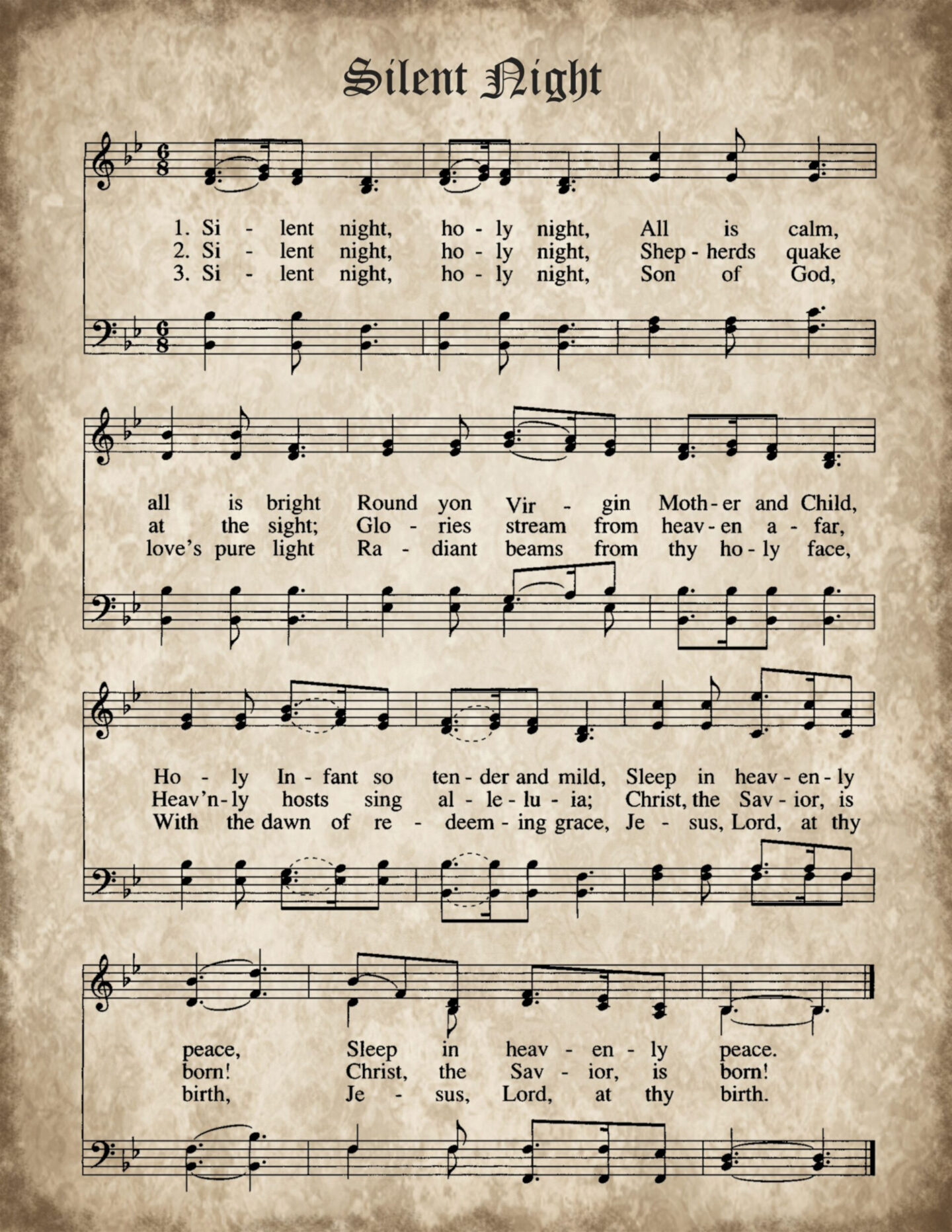 For more beautiful holiday decor inspiration with a vintage feel, see these:
French Farmhouse Christmas Inspo
Whimsical Christmas Decor Inspiration
White Christmas Decorating Ideas
Happy Holidays, Friends!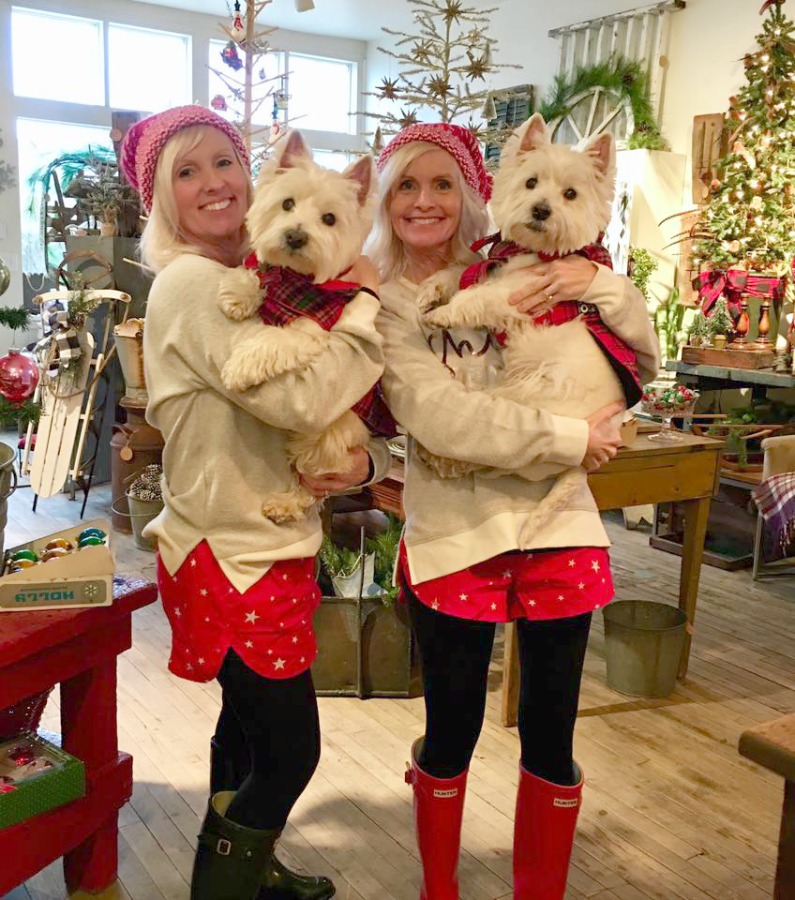 Shopr: No products to show.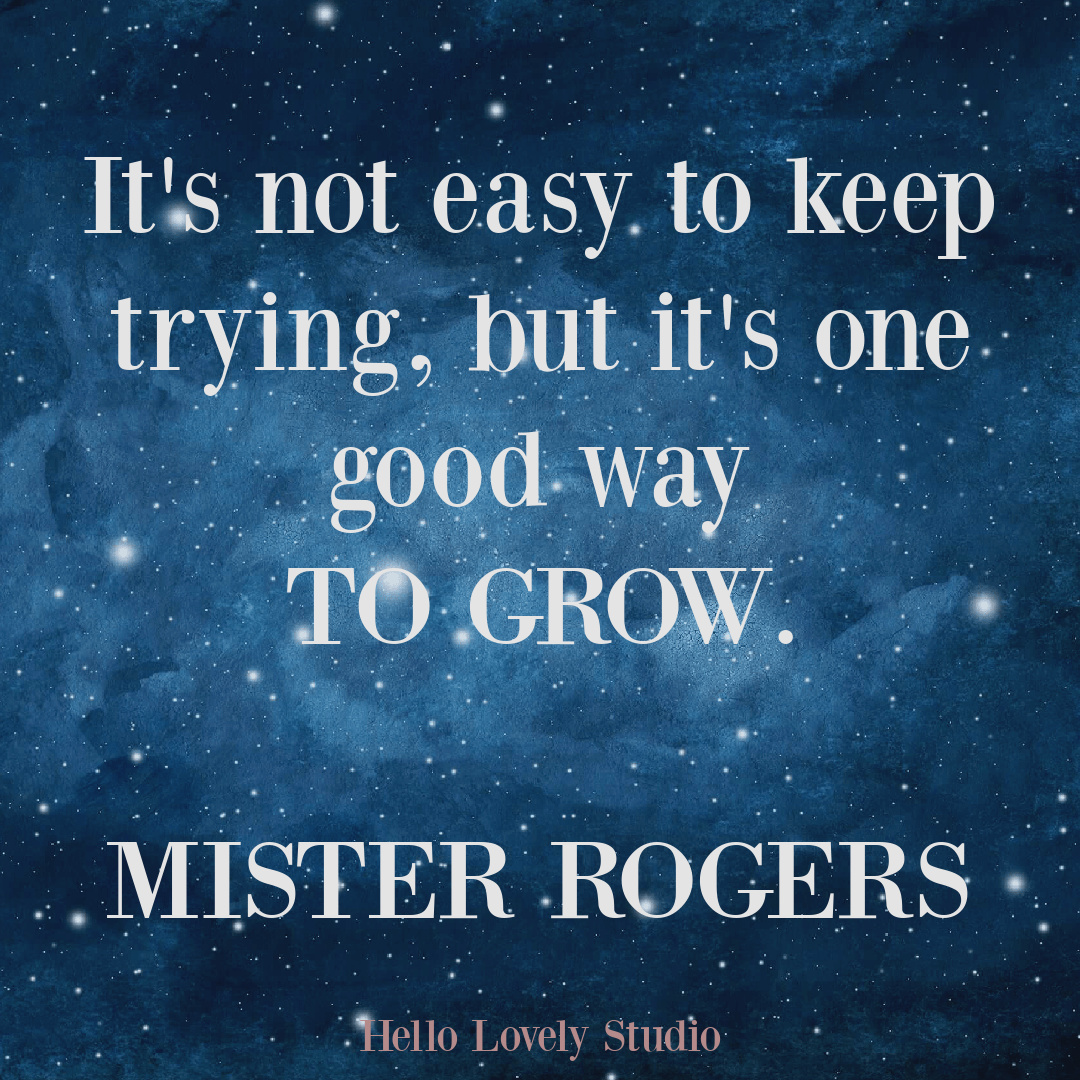 I independently selected products in this post—if you buy from one of my links, I may earn a commission.
Peace to you right where you are.
-michele
Shop for items you already intended to buy on Amazon RIGHT HERE, and also find home decor here to keep decor inspiration flowing on Hello Lovely!
Hello Lovely is a participant in the Amazon Services LLC Associates Program, an affiliate advertising program designed to provide a means for sites to earn fees by linking to Amazon.com and affiliated sites.