Oh the lovely vintage Christmas decor inspiration I found shopping yesterday! Come enjoy the view at Trove in Rockford, IL!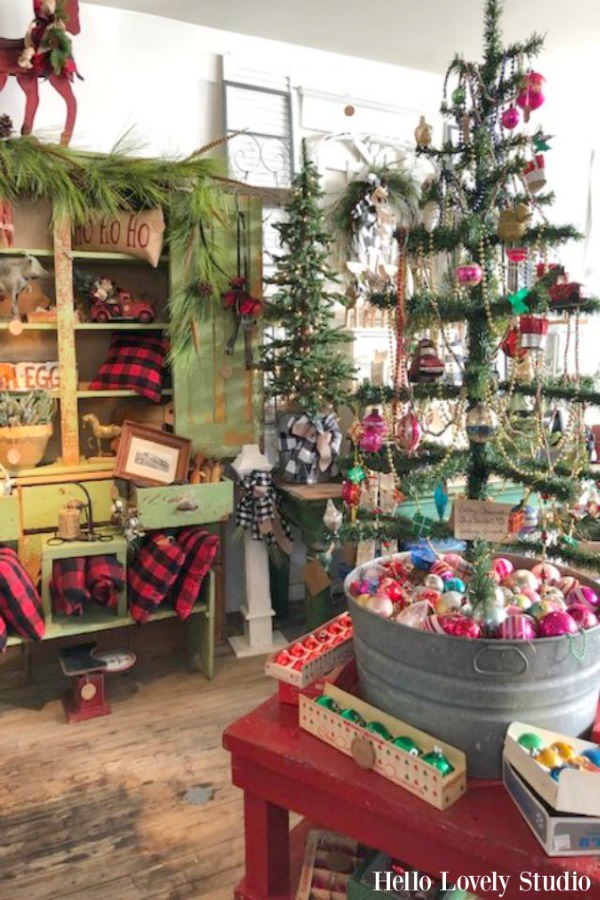 About Trove's History
Sisters Elizabeth and Mary opened this gem of a vintage goods store Trove (2410 Jackson St., Rockford) in 2016, but the actual building is one they have been frequenting since they were children. They fondly remember it as Bloom's Candy Store, where they happily scooped up candy necklaces and waxed lips (remember those, kids!?!).
Charming Location
I loved chatting with Elizabeth yesterday about how her sister's vision and confidence about what the formerly not so pretty interiors could become, convinced her to go for it. The brick and mortar location is smack dab in the middle of a modest residential neighborhood, which I find beyond charming and utterly unique in today's marketplace!
In fact, the shop is just a hop and a skip over from Urban Farmgirl, which we recently toured RIGHT HERE.
What's Inside
Trove is magical, as you will see. Primitive pieces and unique objects mingle with nostalgia and luscious colors that feel like a warm hug. If you are the nesting type, appreciate one of a kind finds, and admire a rustic refined look for home interiors, this is a destination which will tug at your heartstrings.
Oh, and did I mention the Westies who run the place? Absolutely adorable West Highland White Terrier pups dressed in tartan who bring smiles to all. (And it was not lost on me that Trove is located in the Highland neighborhood of Rockford!).
Let's shop, and I wonder if you'll be able to guess what I took home? (I'll reveal in the comments).
Have Yourself a Vintage Little Christmas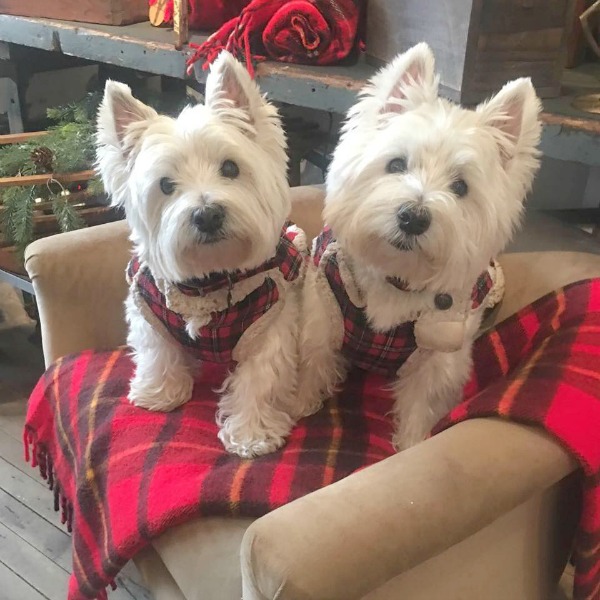 This Green With Buffalo Check!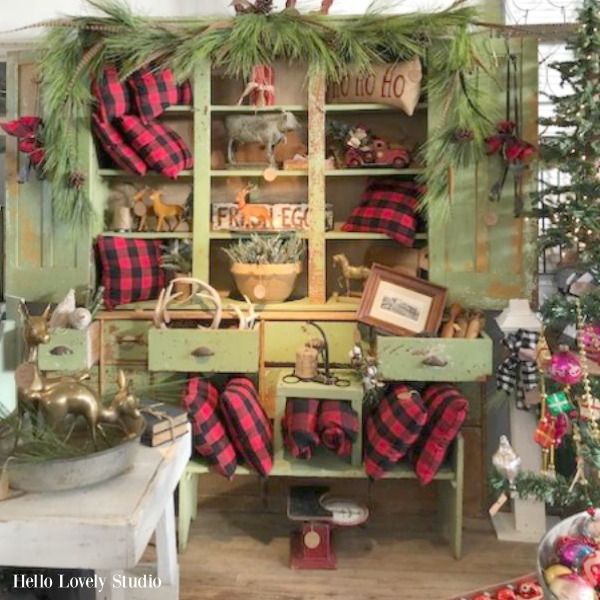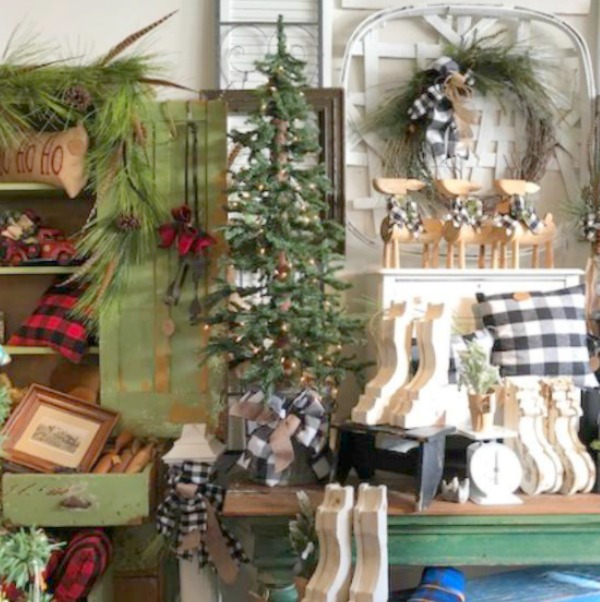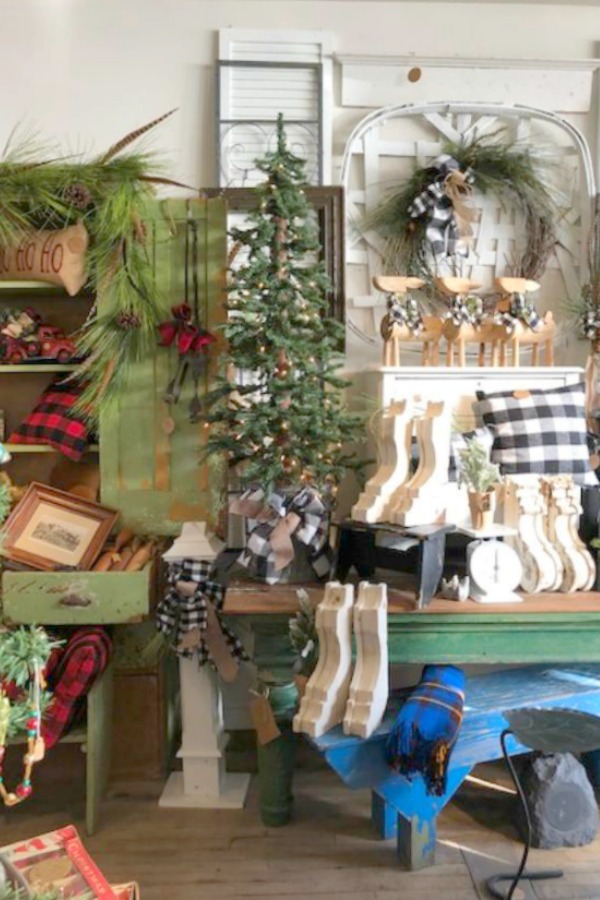 Galvanized Tubs With Unique Trees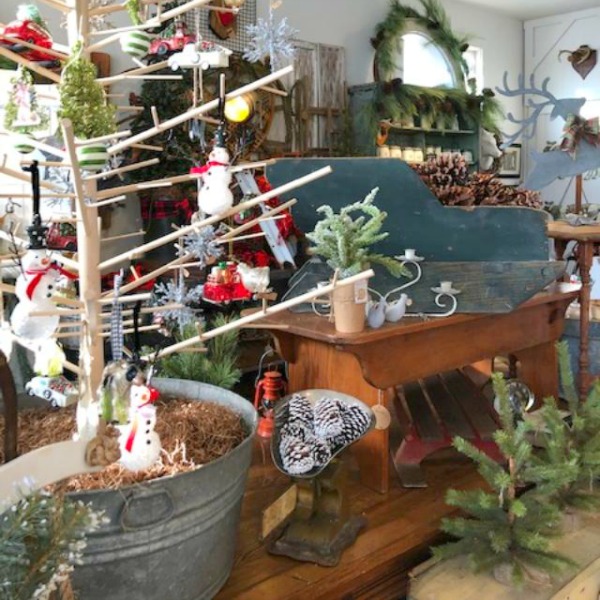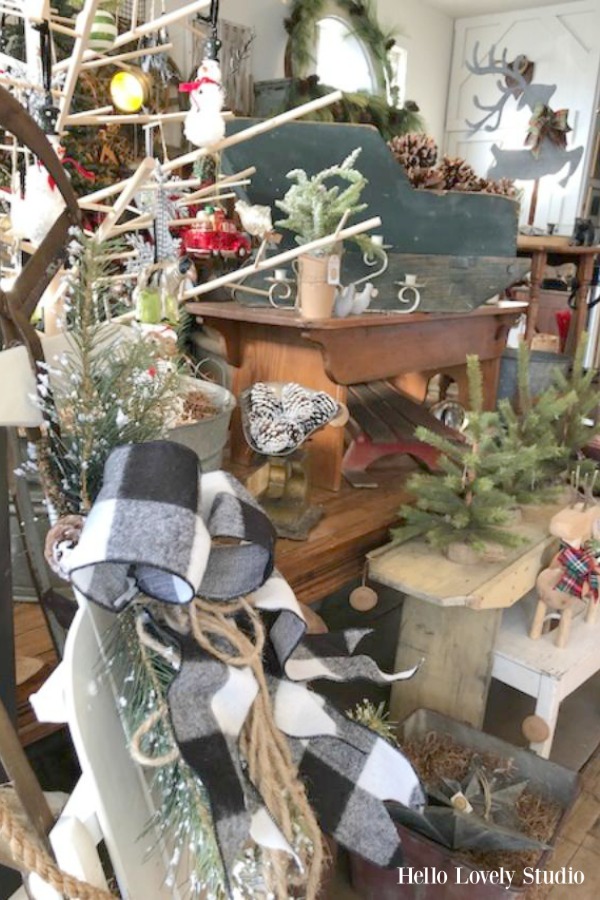 Blue Vintage Lockers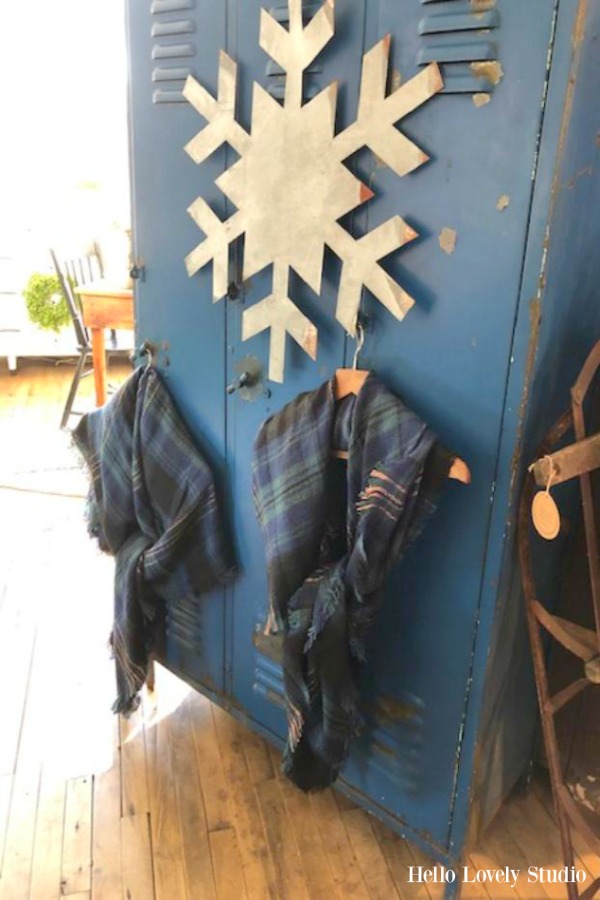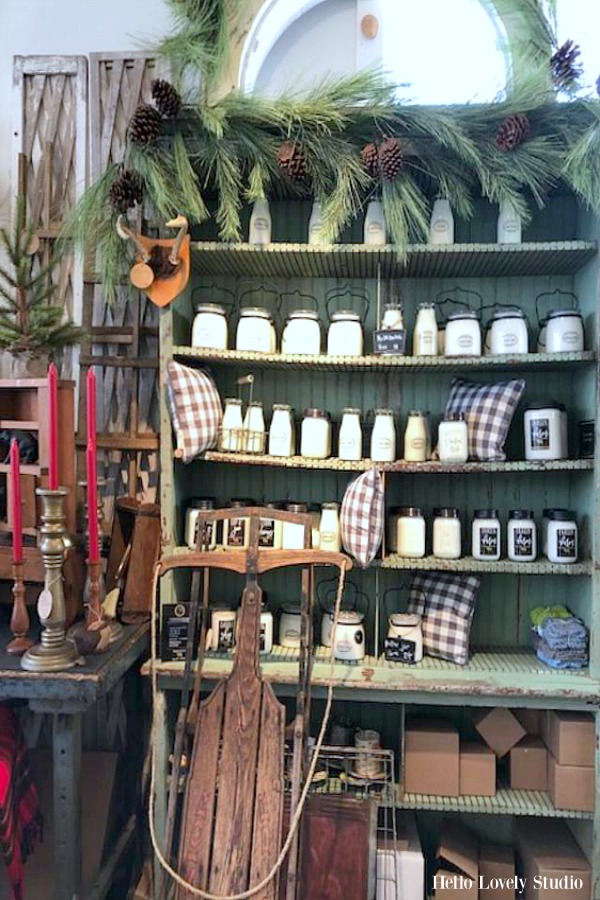 Vintage Christmas Magic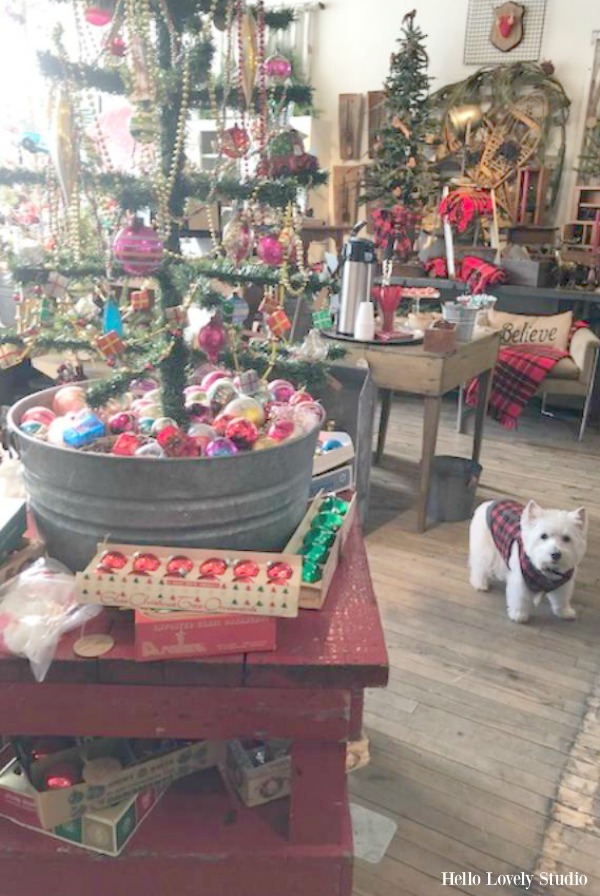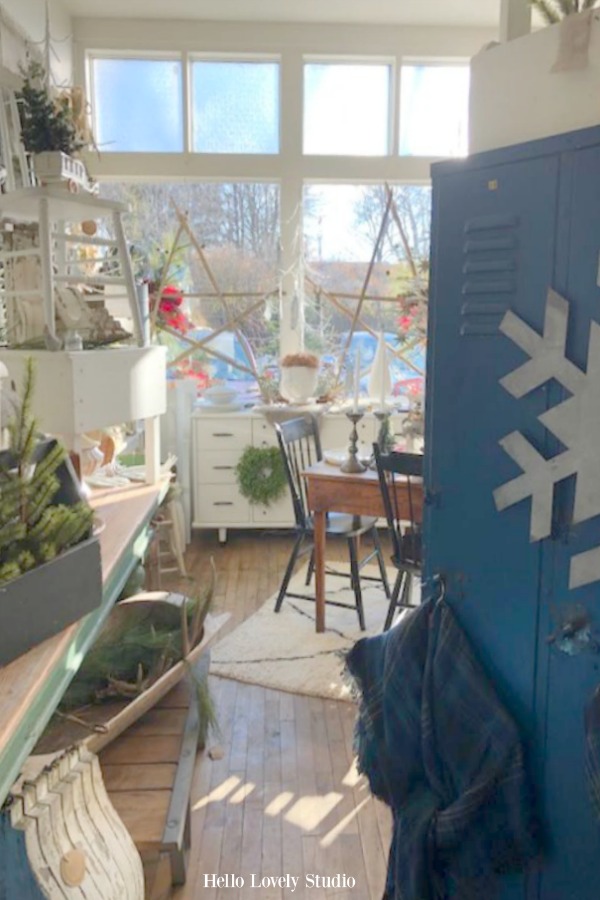 Flannel Ribbon is So Fresh!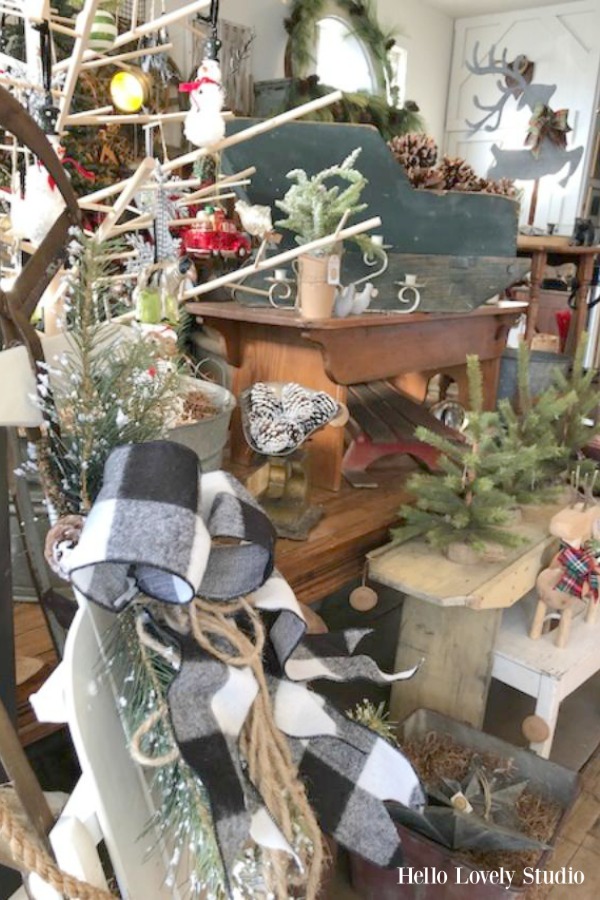 By the way, if you are shopping eBay for vintage these days, you will want to know about this 10% flash sale!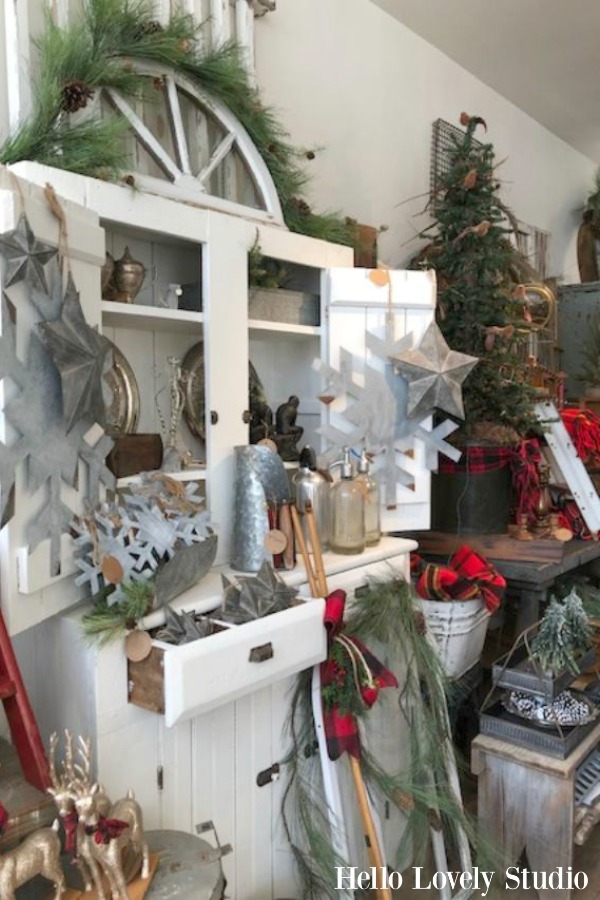 Loving Neutral Christmas Colors!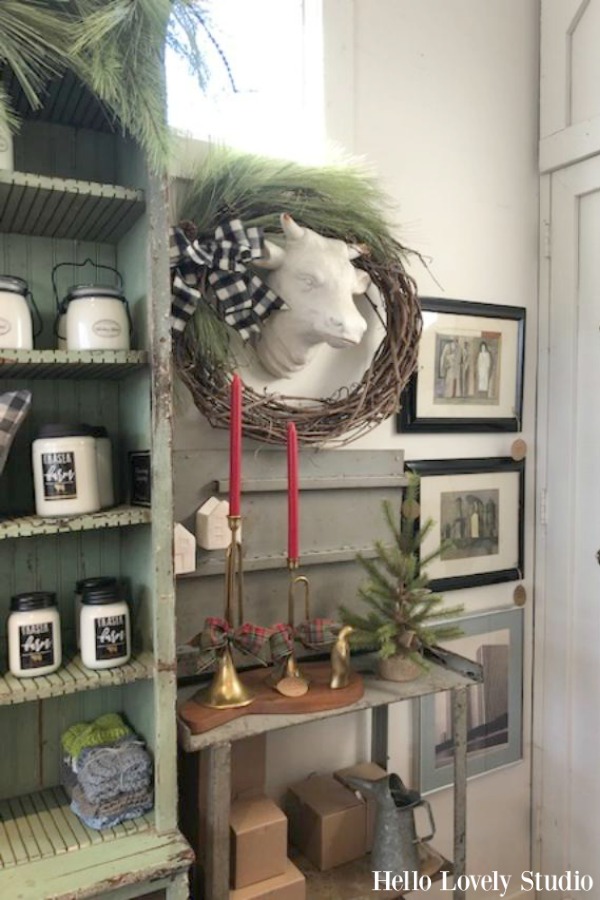 Giant Bell on Vintage Door!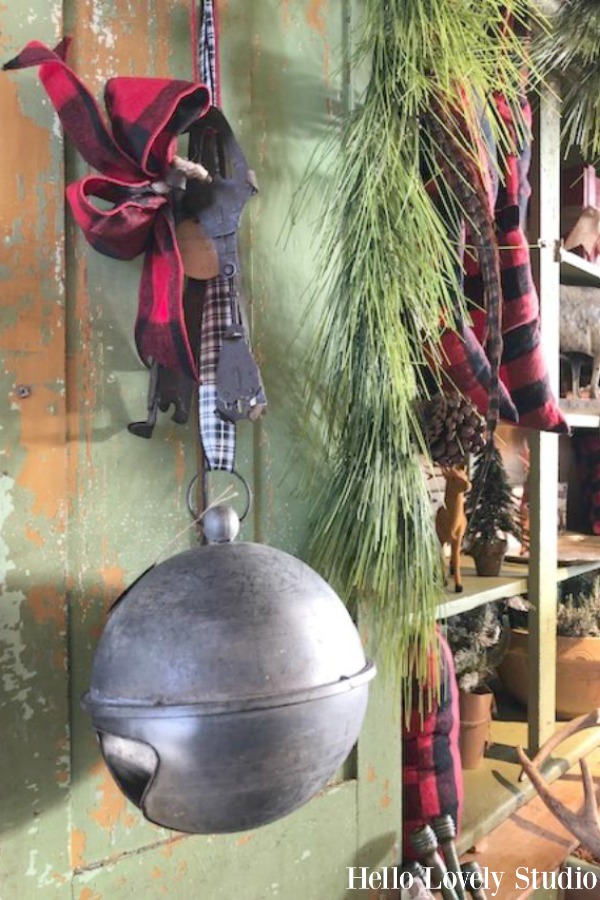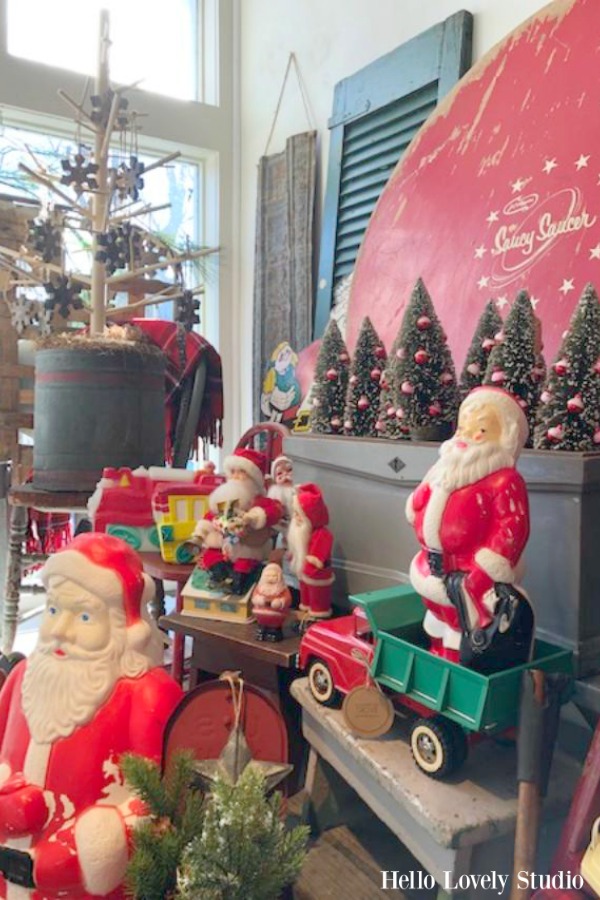 Doesn't This Feel Scandinavian Lovely?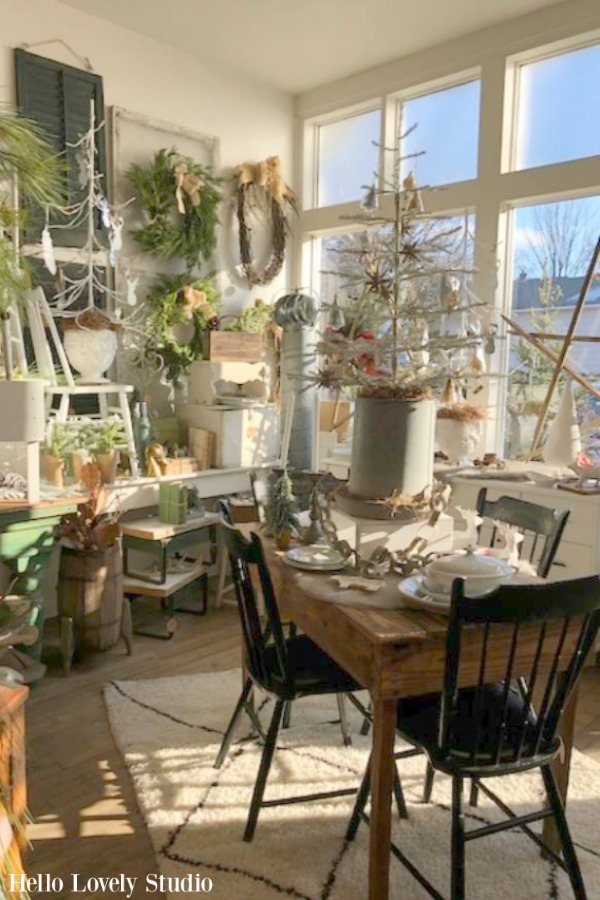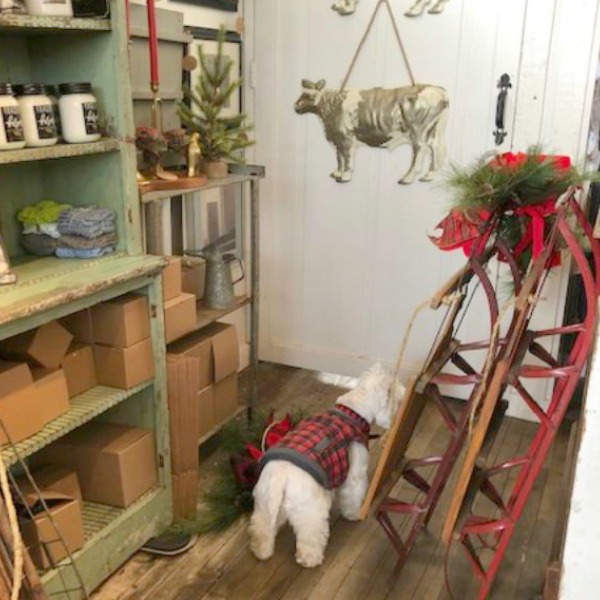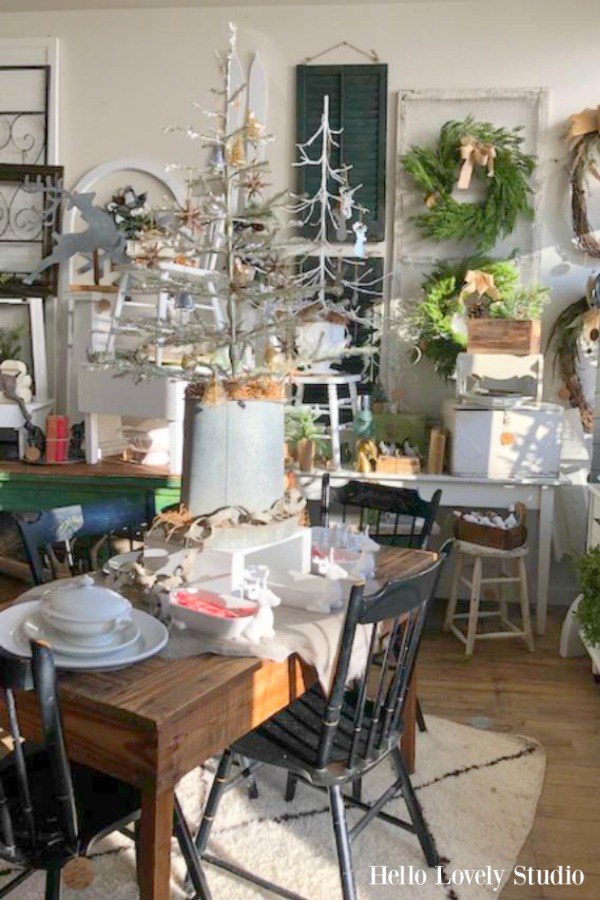 Time to Dust Off the Sled!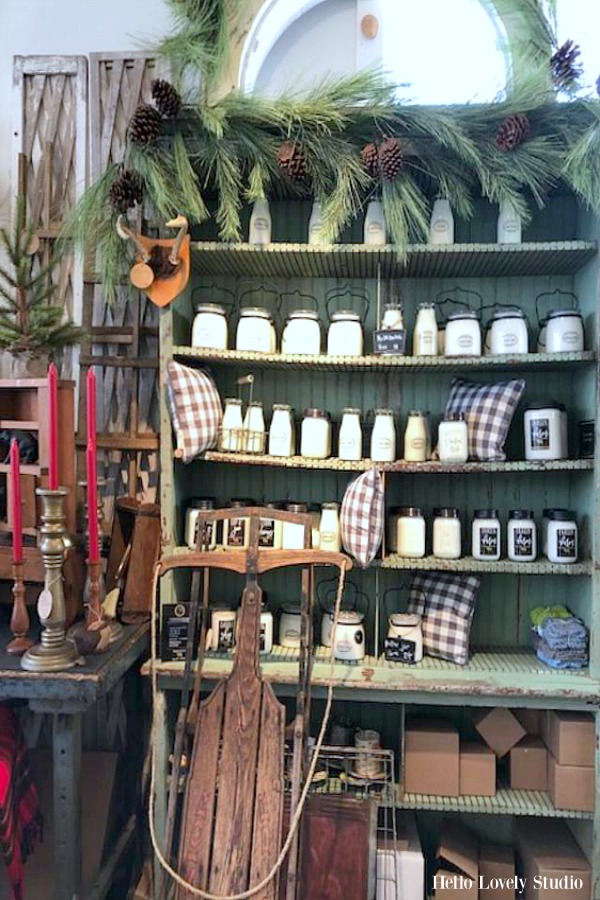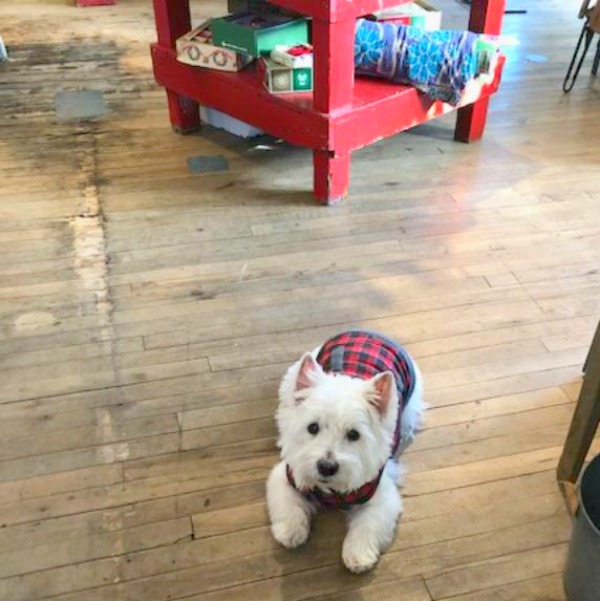 Sweet Shop Dogs!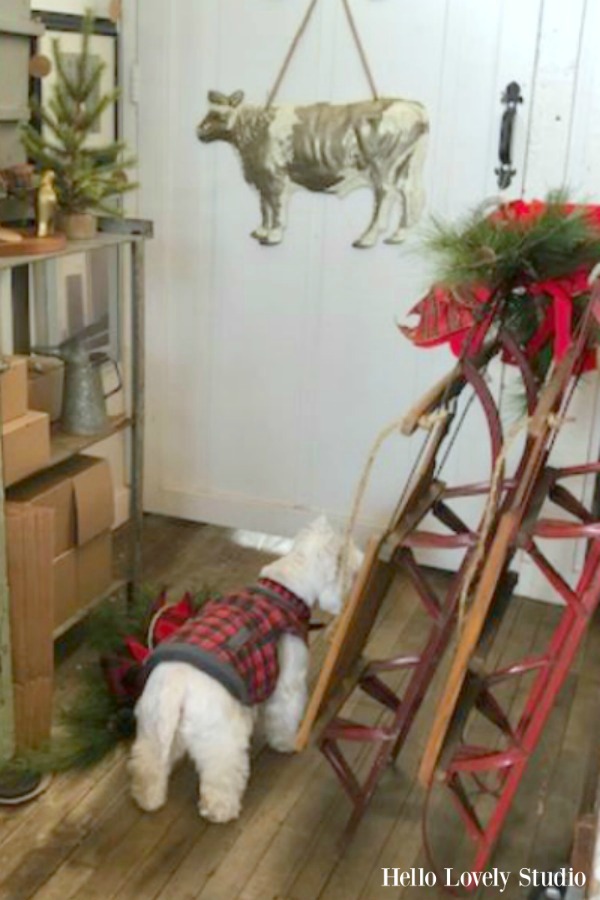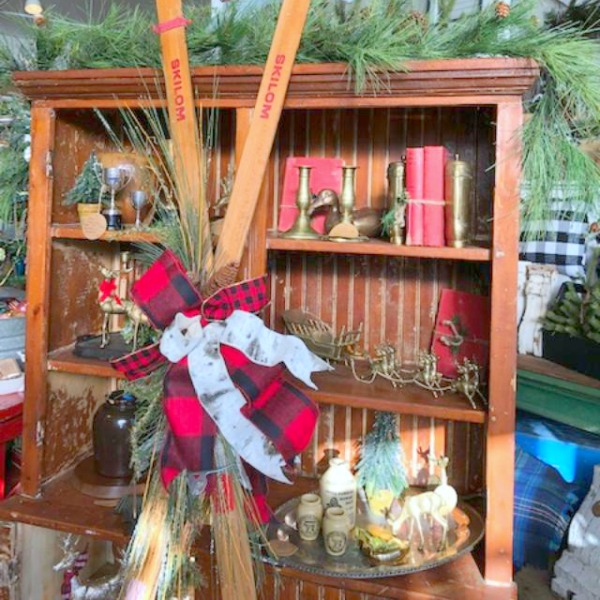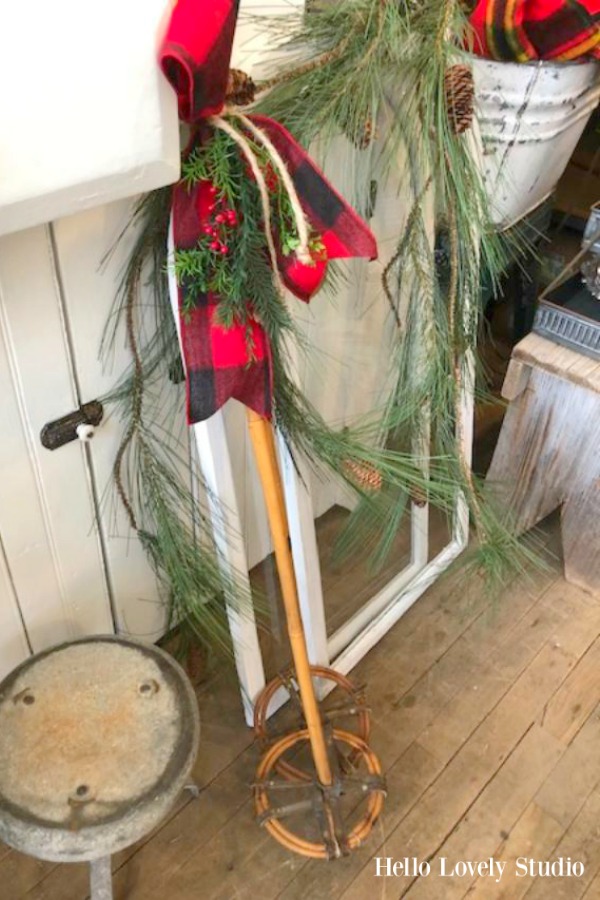 Exterior of Trove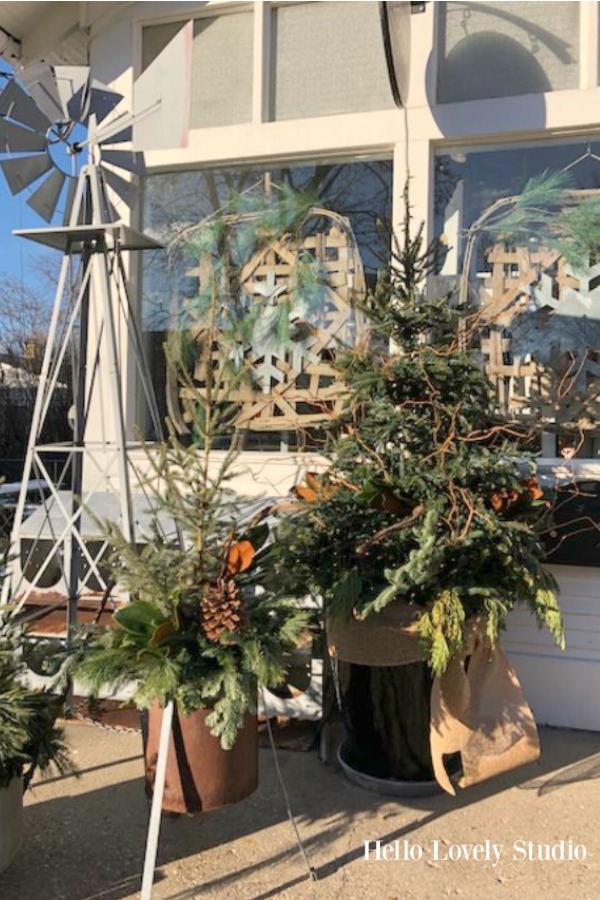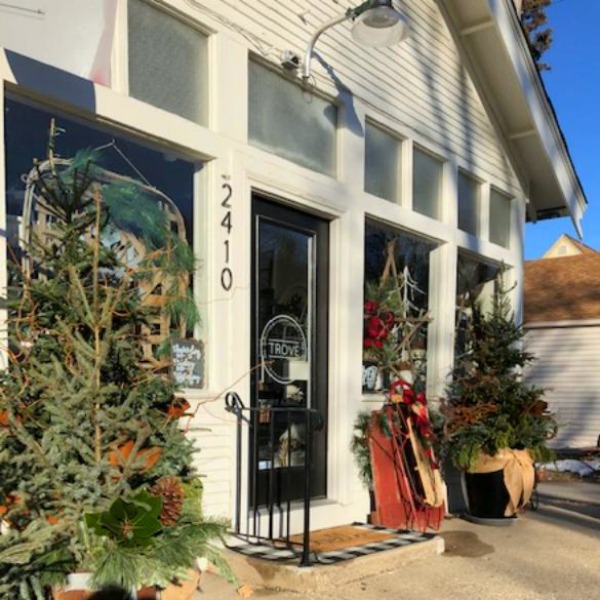 Rustic Outdoor Christmas Decor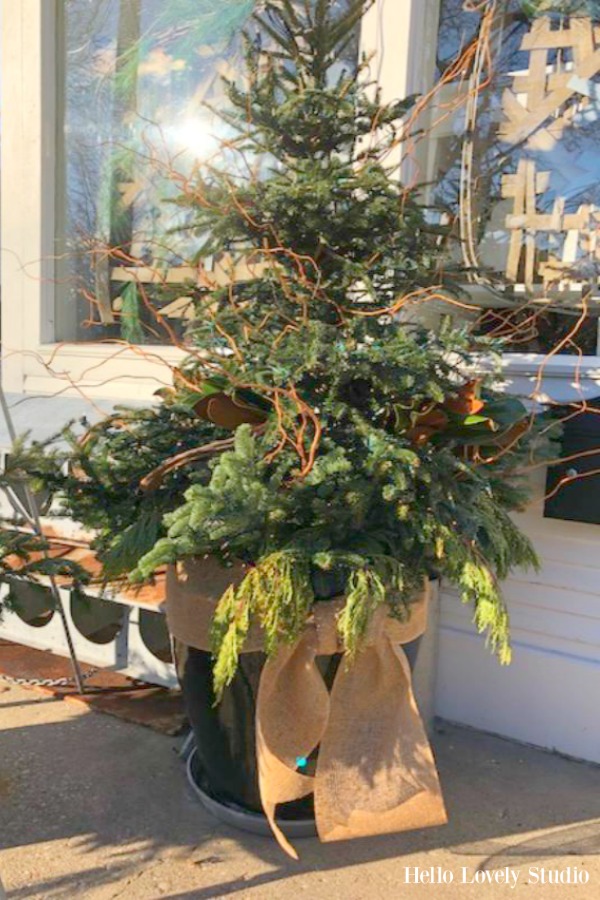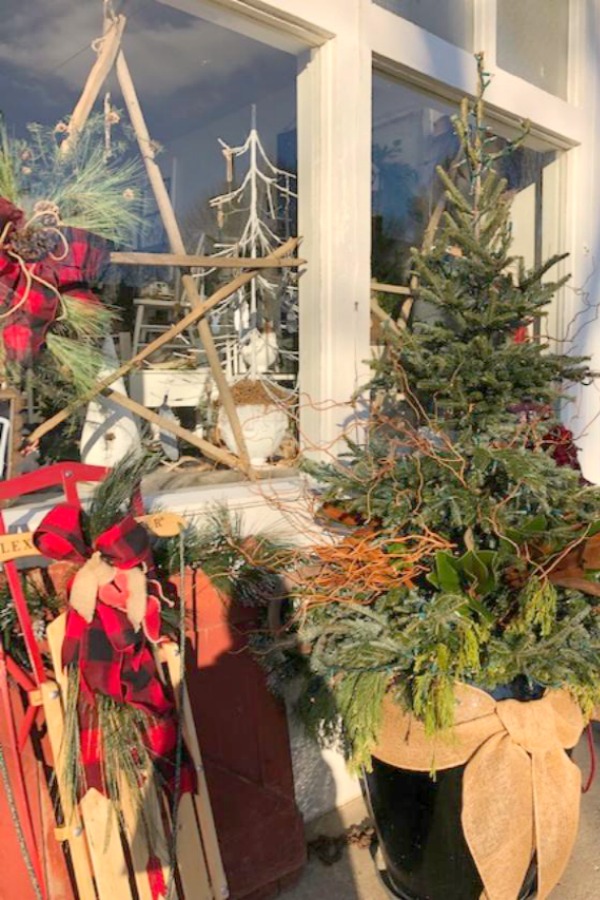 Soaking Up the Inspiration!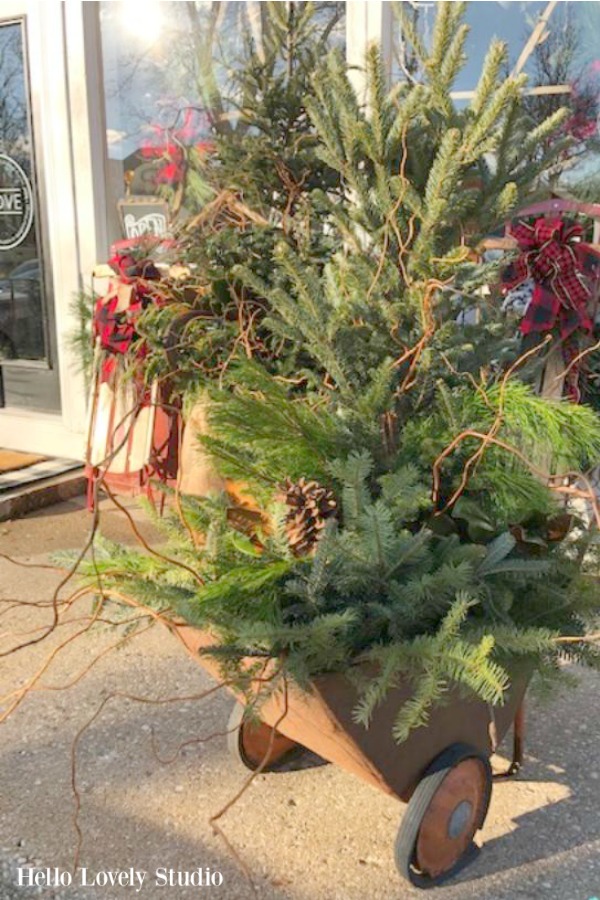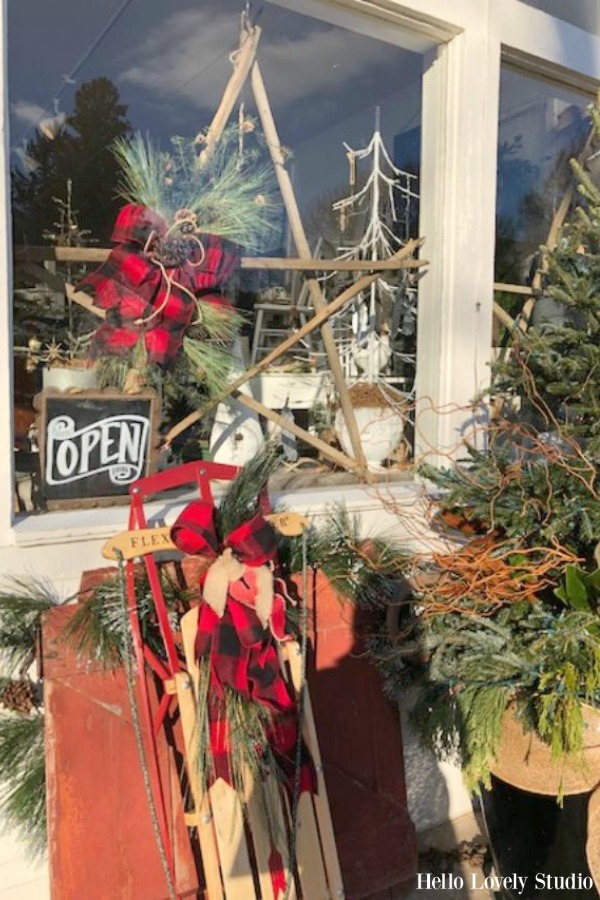 Tartan Lovely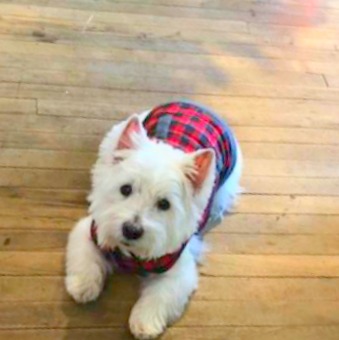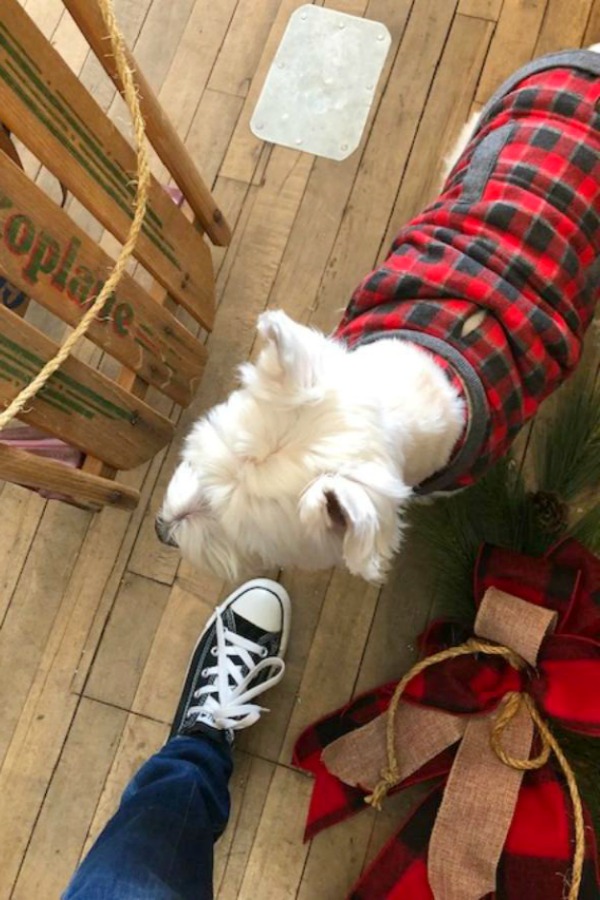 Isn't it a charming shop with beautiful styling and thoughtful curation? ANY GUESSES WHAT I TOOK HOME?
For more beautiful holiday decor inspiration with a vintage feel, see these:
Farmhouse Christmas Inspiration
French Farmhouse Christmas Decor
Peace to you right where you are.
-michele
This post contains affiliate links which I hope you will use since they won't cost you a penny extra yet may earn this blog a small commission.
Support Hello Lovely by shopping Amazon RIGHT HERE for anything (not just products mentioned here) to keep the inspiration flowing!
I'm a participant in the Amazon Services LLC Associates Program, an affiliate advertising program designed to provide a means for me to earn fees by linking to Amazon.com and affiliated sites.
Click HERE to find cost conscious furniture and decor for your home too!