Big fan here of the beautiful traditional style architecture and interior design happening in Utah by The Fox Group. Have you stalked this dream team's Instagram feed lately?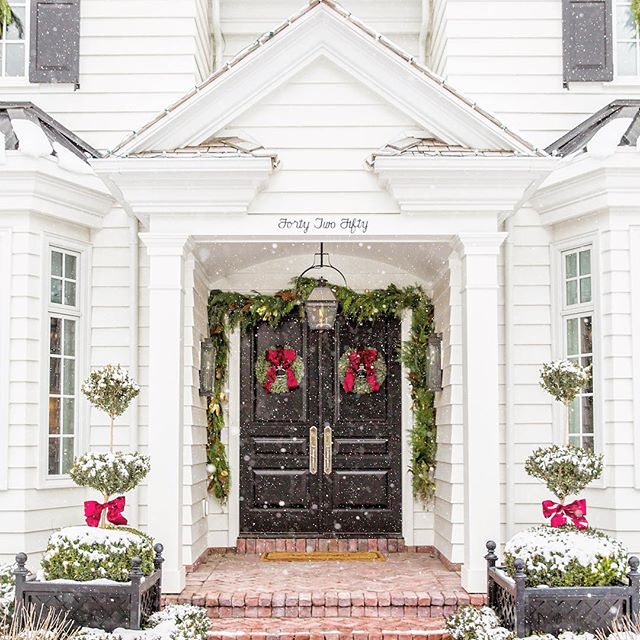 Classic Traditional Design Details to Inspire
Let's peruse their beautiful portfolio and note a dozen enchanting design elements from their lovely residential builds.
Traditional Design Detail No. 1
Symmetry.
For fans of: Georgian style, classical details, and English Colonial architecture, the beautiful home above with its symmetrical design elements and head turning curb appeal is sure to please!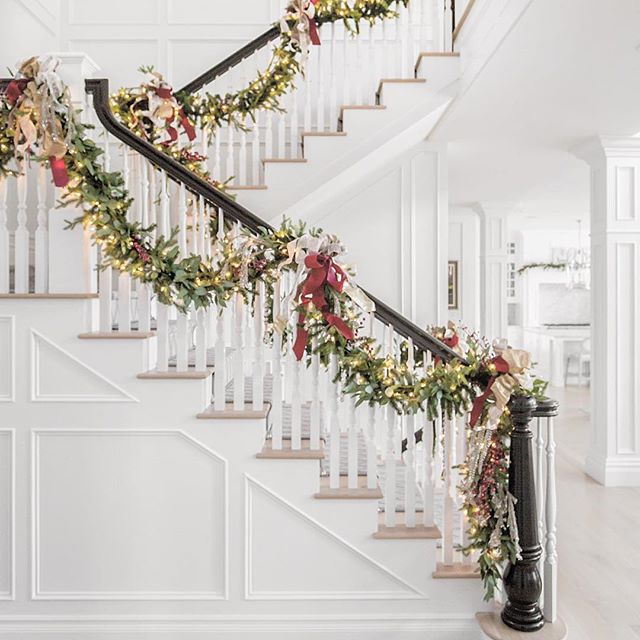 Traditional Design Detail No. 2
Classic Wall Panels.
Geometrical wall panels on stairway in this home by The Fox Group add so much timeless architectural interest and character to the space.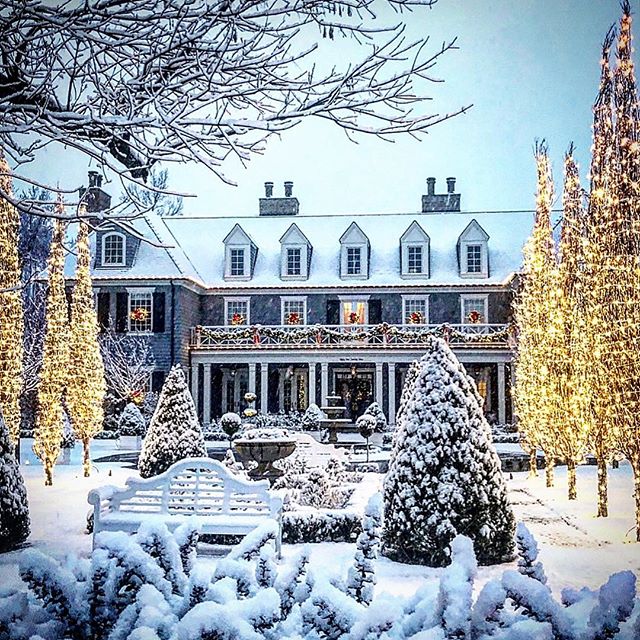 Traditional Design Detail No. 3
Gabled Dormers.
Allowing more space and light to enter the top floor, the gabled dormers on this, the architect and designer's own home, enhance the exterior and contribute a sense of character and history.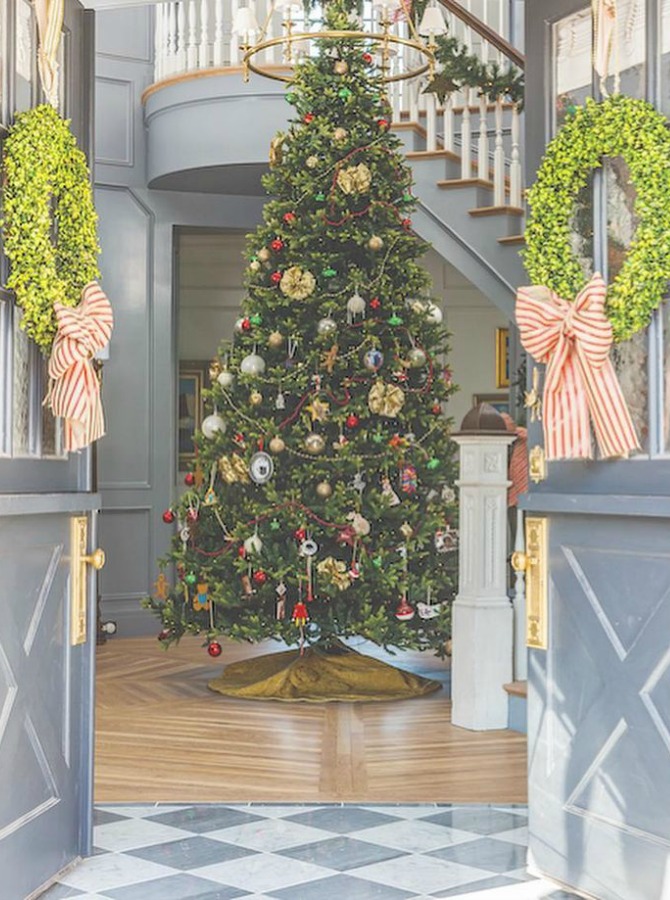 Traditional Design Detail No. 4
Grand Entrance.
Oh this foyer. Just kill me now. And I'm hungry this moment and want to eat those stripey ribbons which remind me of fruit leather.
Traditional Design Detail No. 5
Chimney Pots.
What a beautiful detail to honor the past and create functional sculpture outside!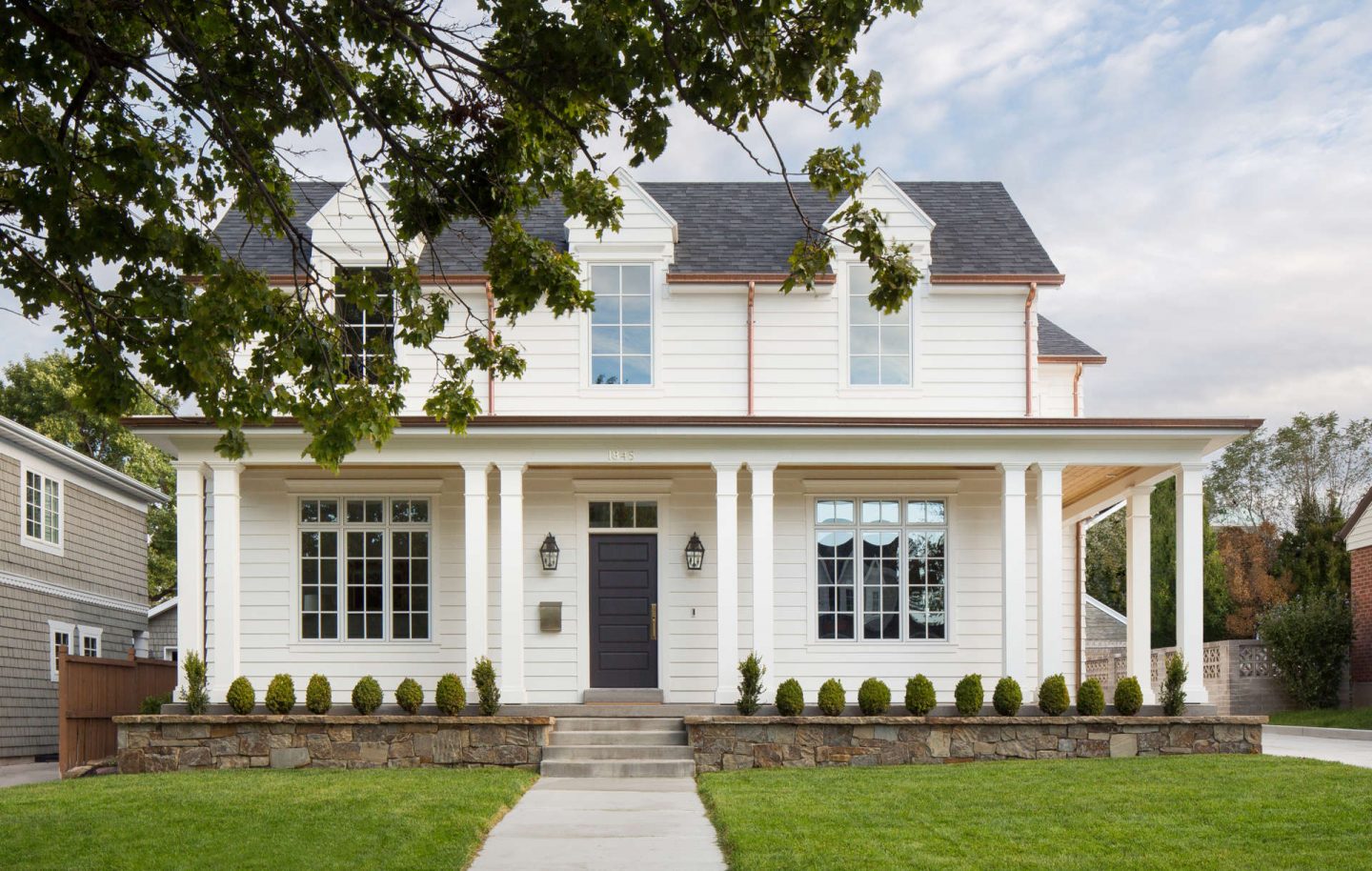 Traditional Design Detail No. 6
Columns.
Just how traditional are columns? Um. They have been around since around 2600 B.C. in Egypt!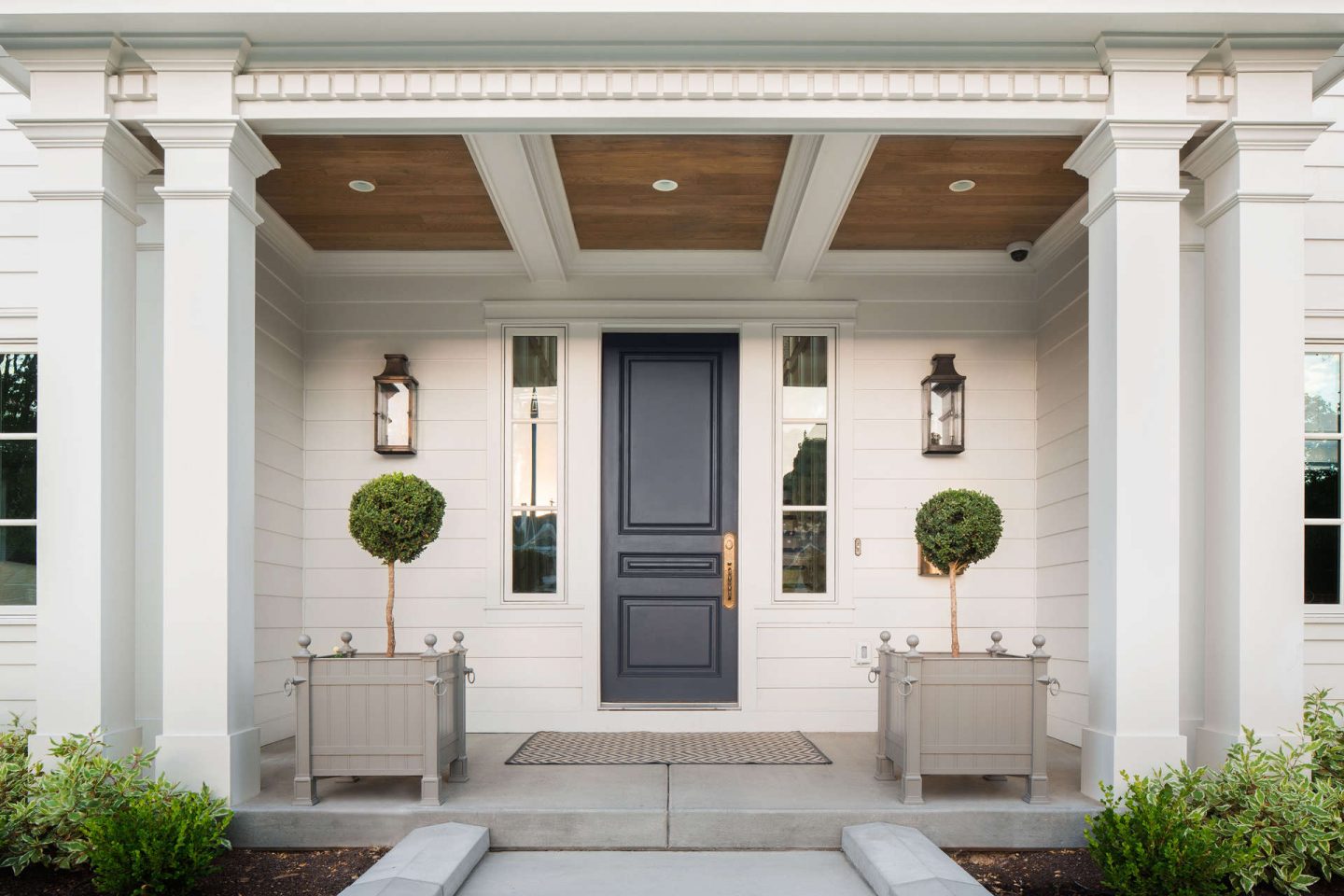 Traditional Design Detail No. 7
Transoms.
Why not let the sunlight stream in your front entry? And aren't these transoms above extra interesting since they don't stretch to the bottom of the door? Custom is crazy cool, y'all.
Oh, hark! Here's why they don't stretch the full length of the front door!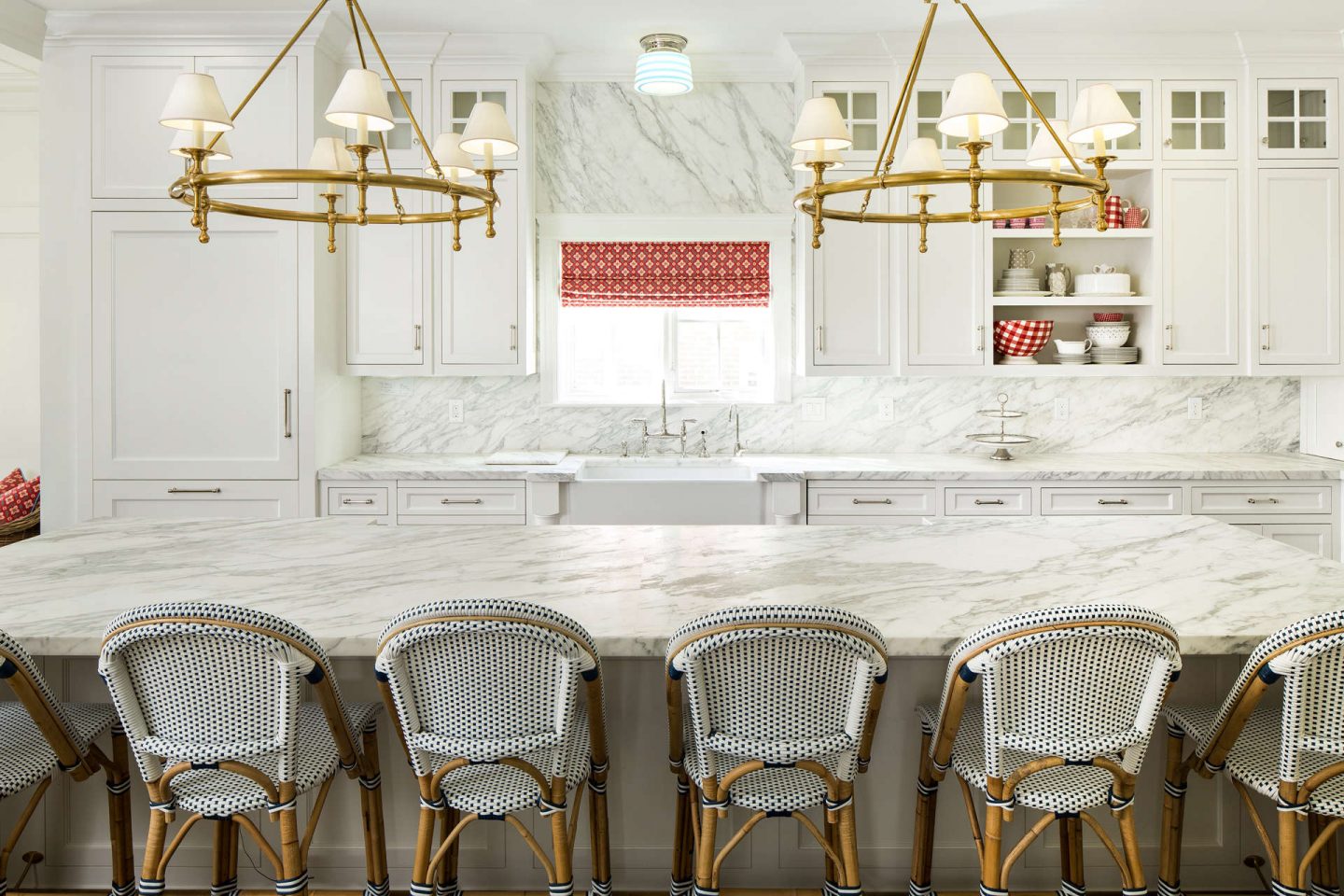 Traditional Design Detail No. 8
Shaker style cabinetry that will likely never have to be demo'd in years to come and a new owner takes possession.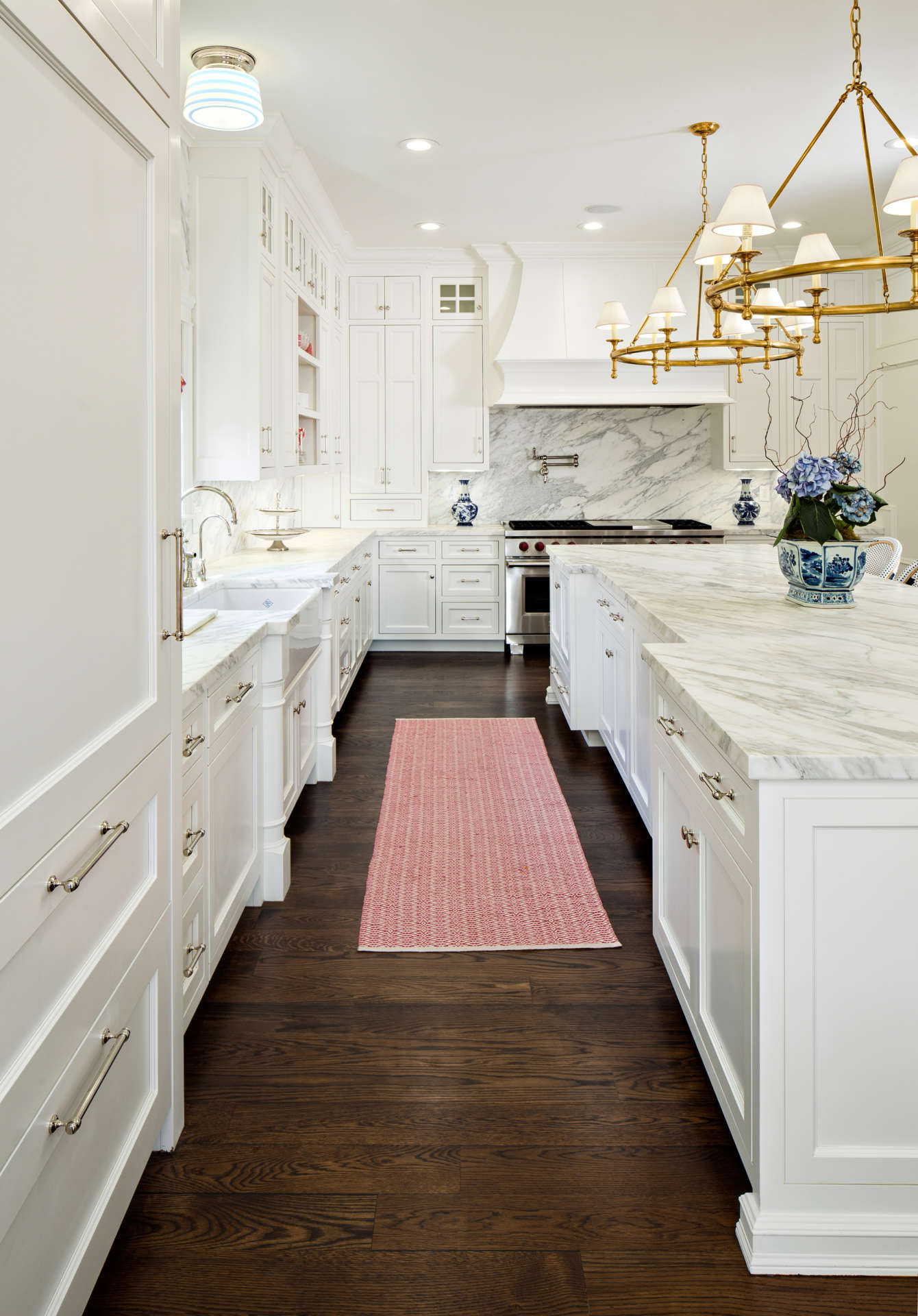 Traditional Design Detail No. 9
Kitchen range area that feels like a hearth.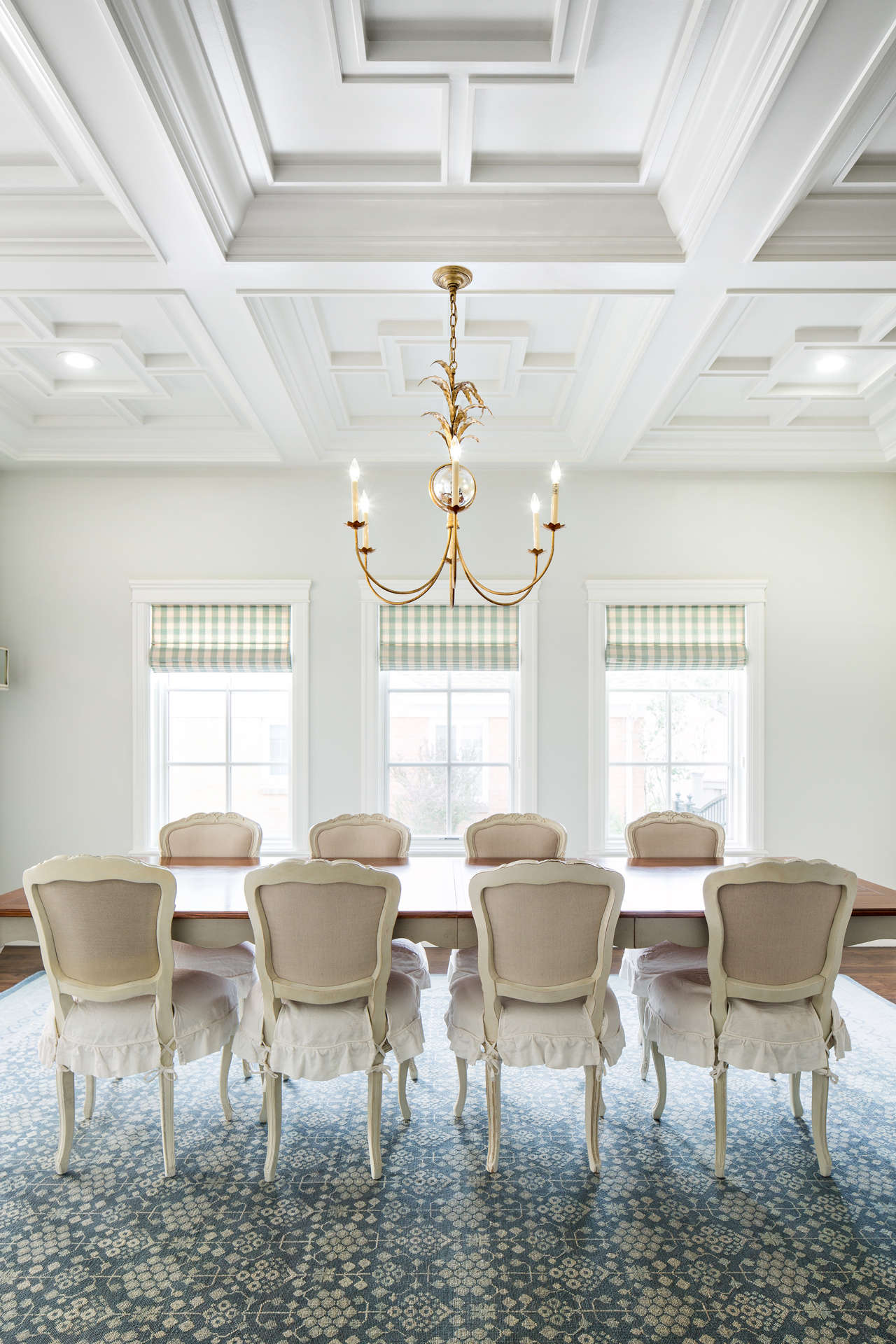 Traditional Design Detail No. 10
Fine craftsmanship and artful thoughtfulness on the "fifth wall."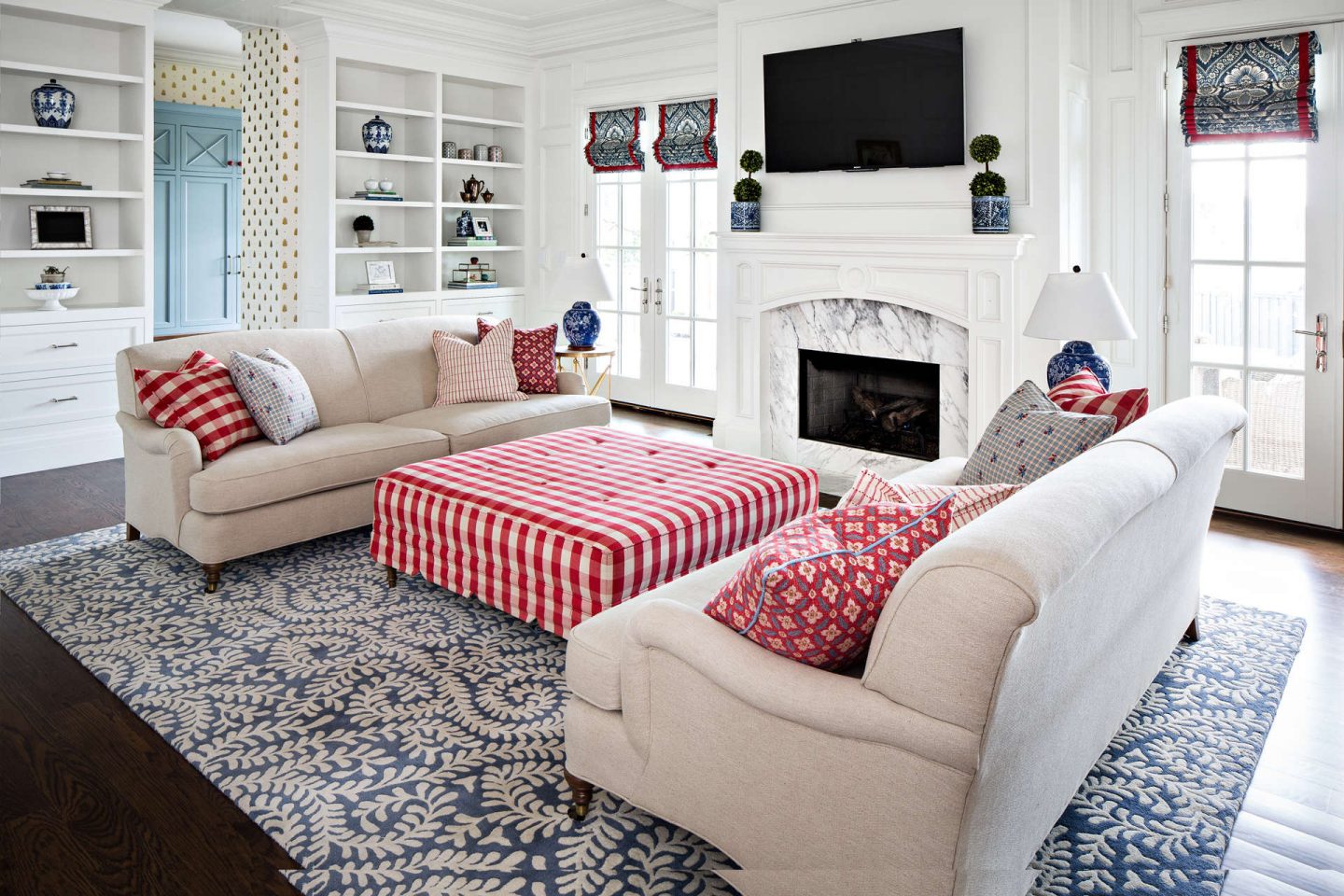 Traditional Design Detail No. 11
Recessed panels on a fireplace surround.
Traditional Design Detail No. 12
Built-in bench with functional storage.
More Traditional Style in a Classic Home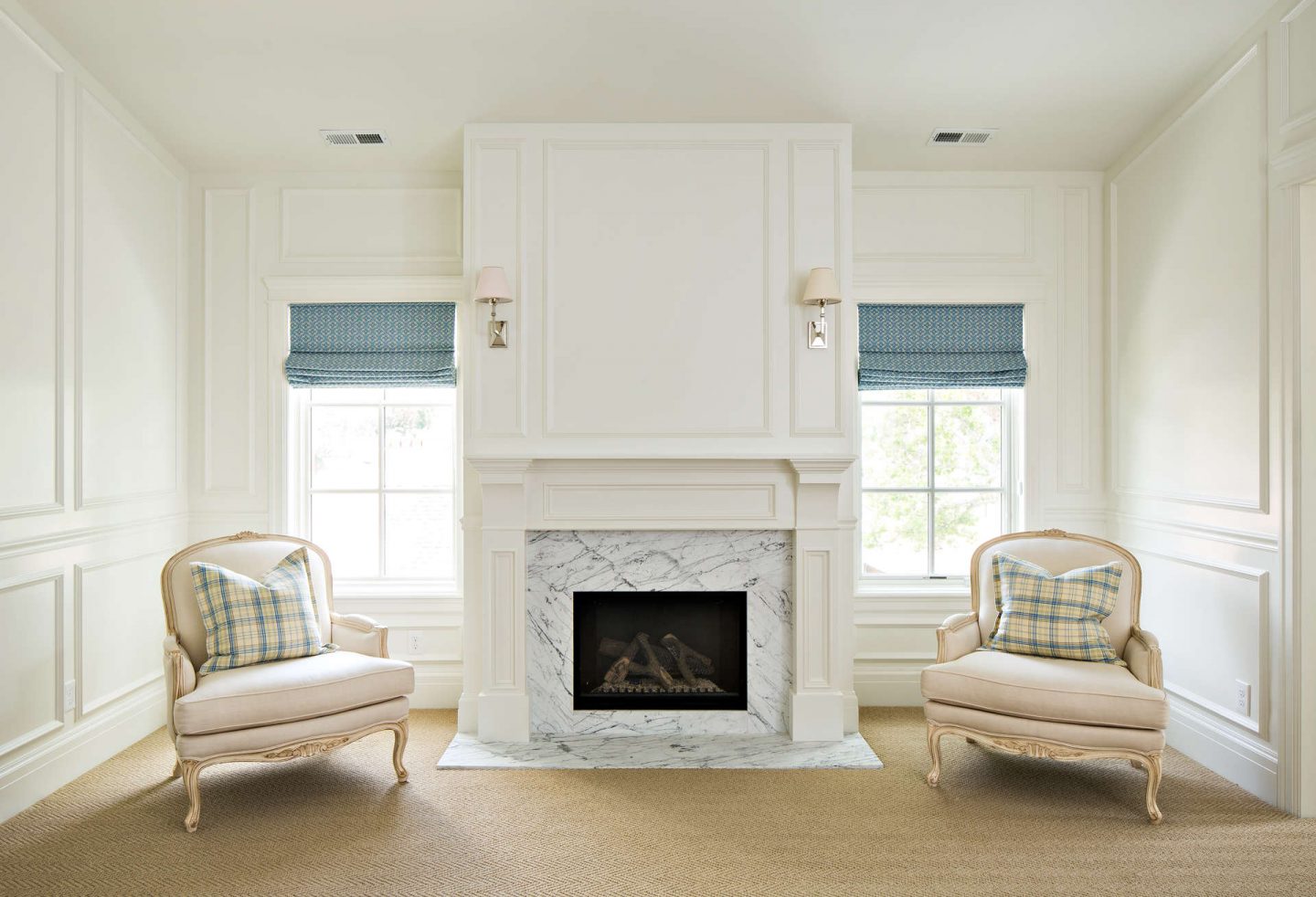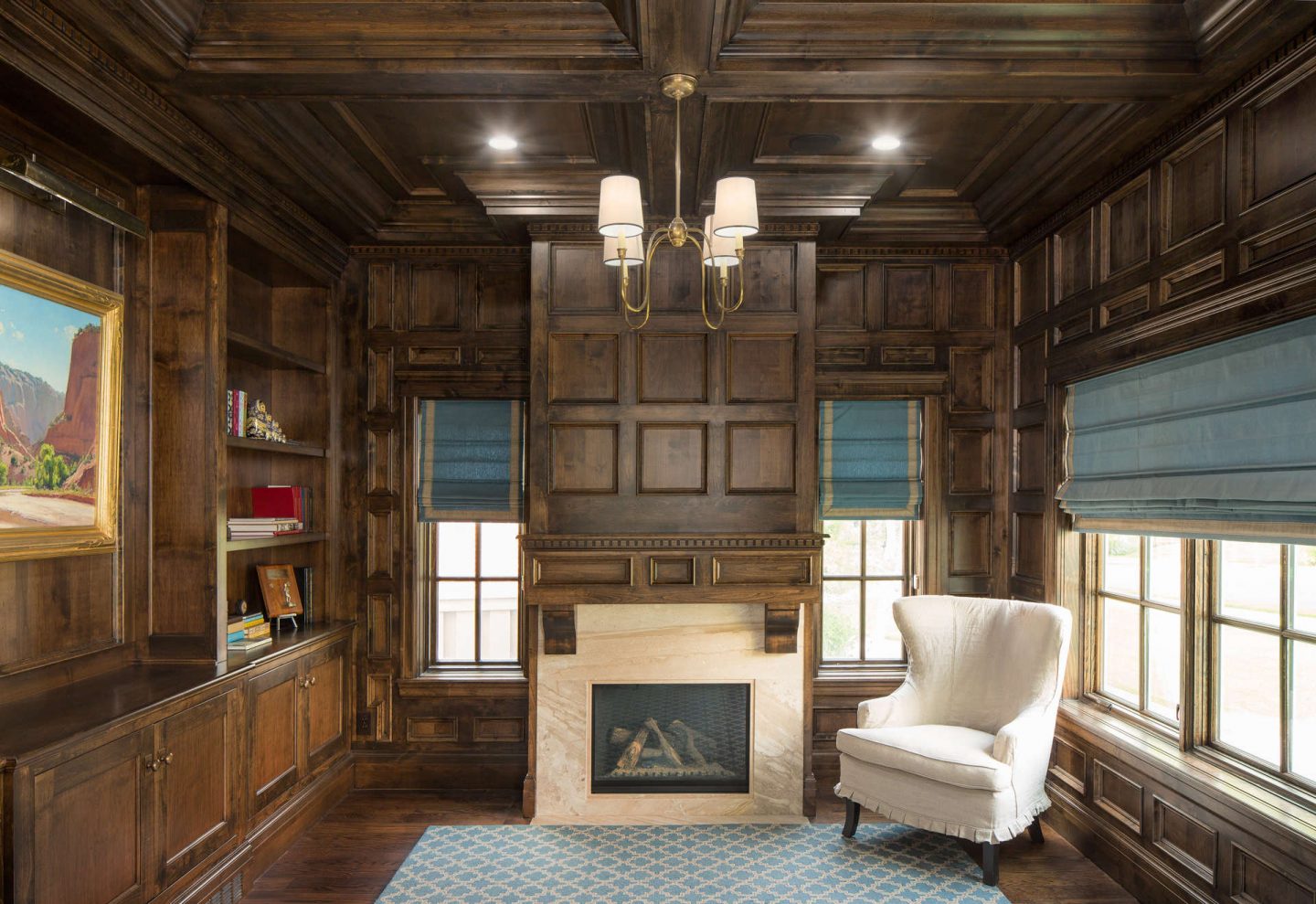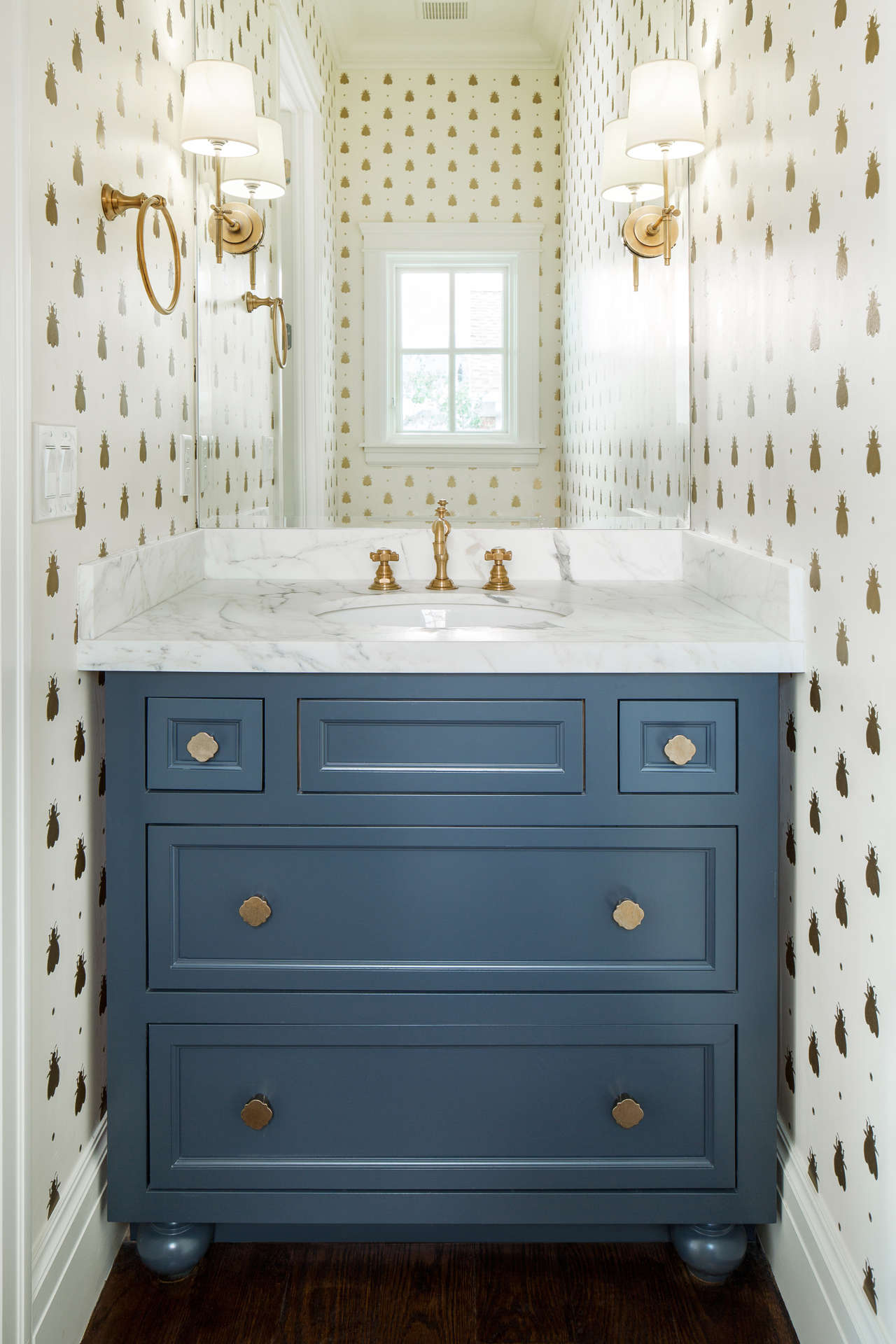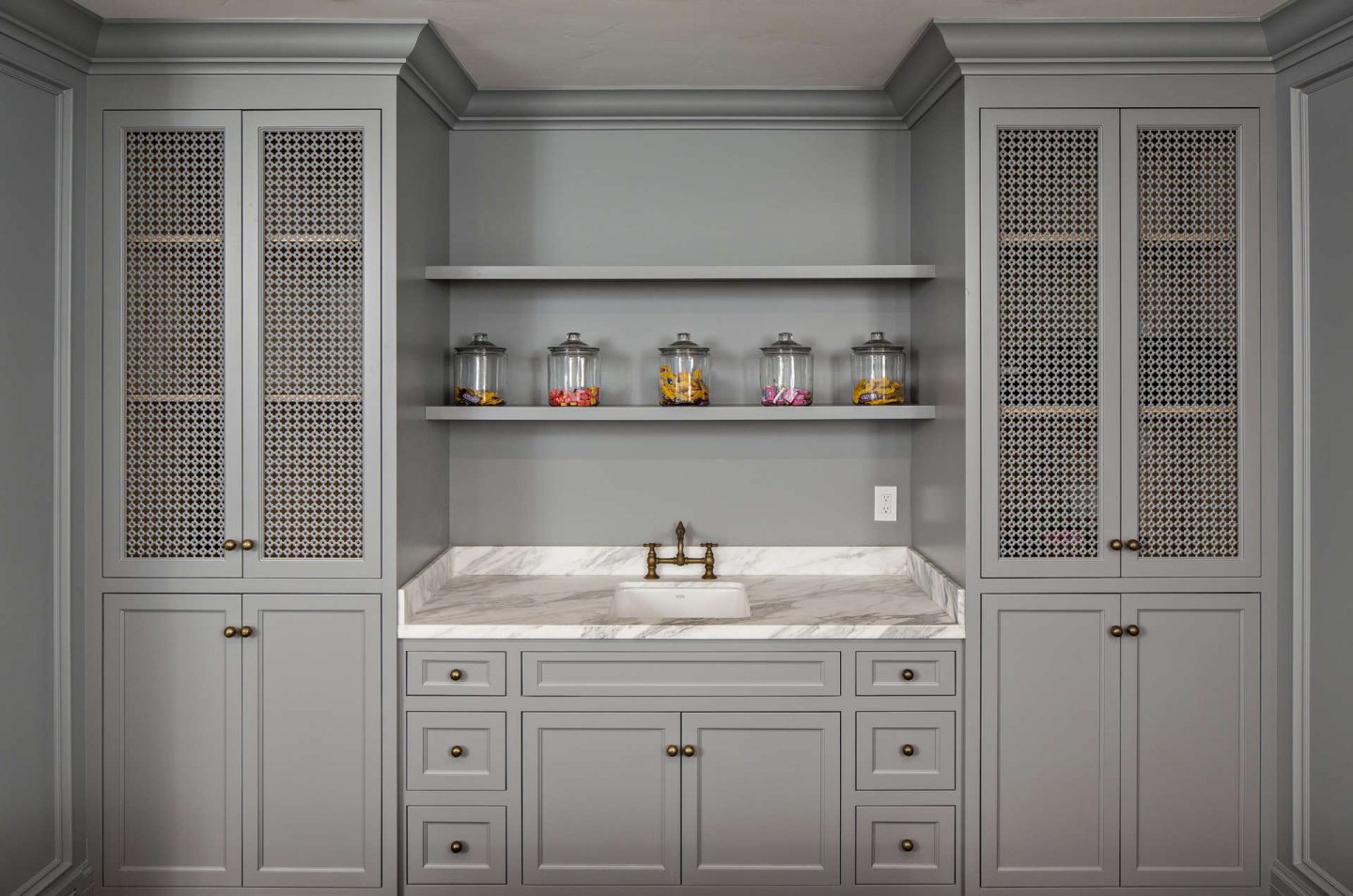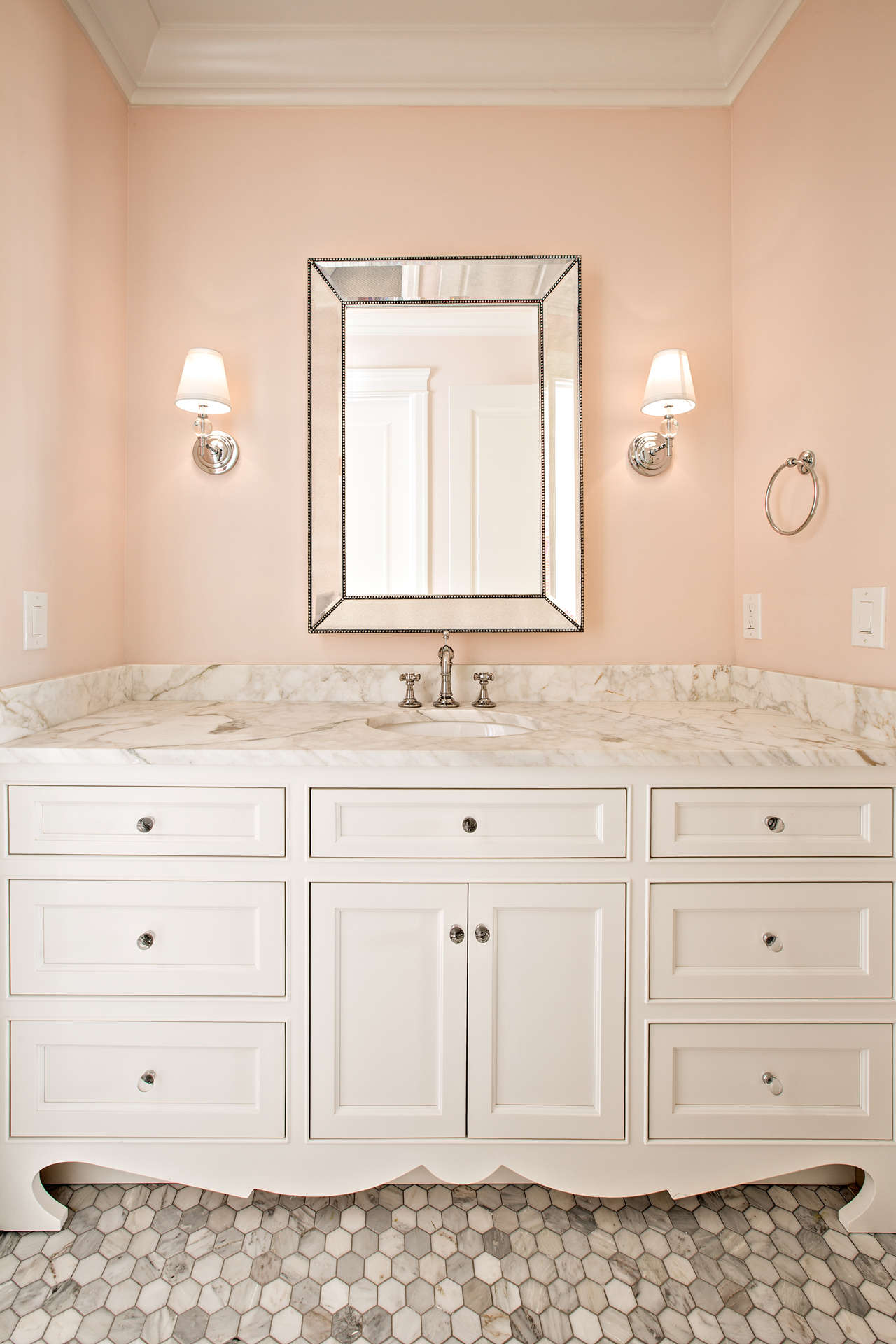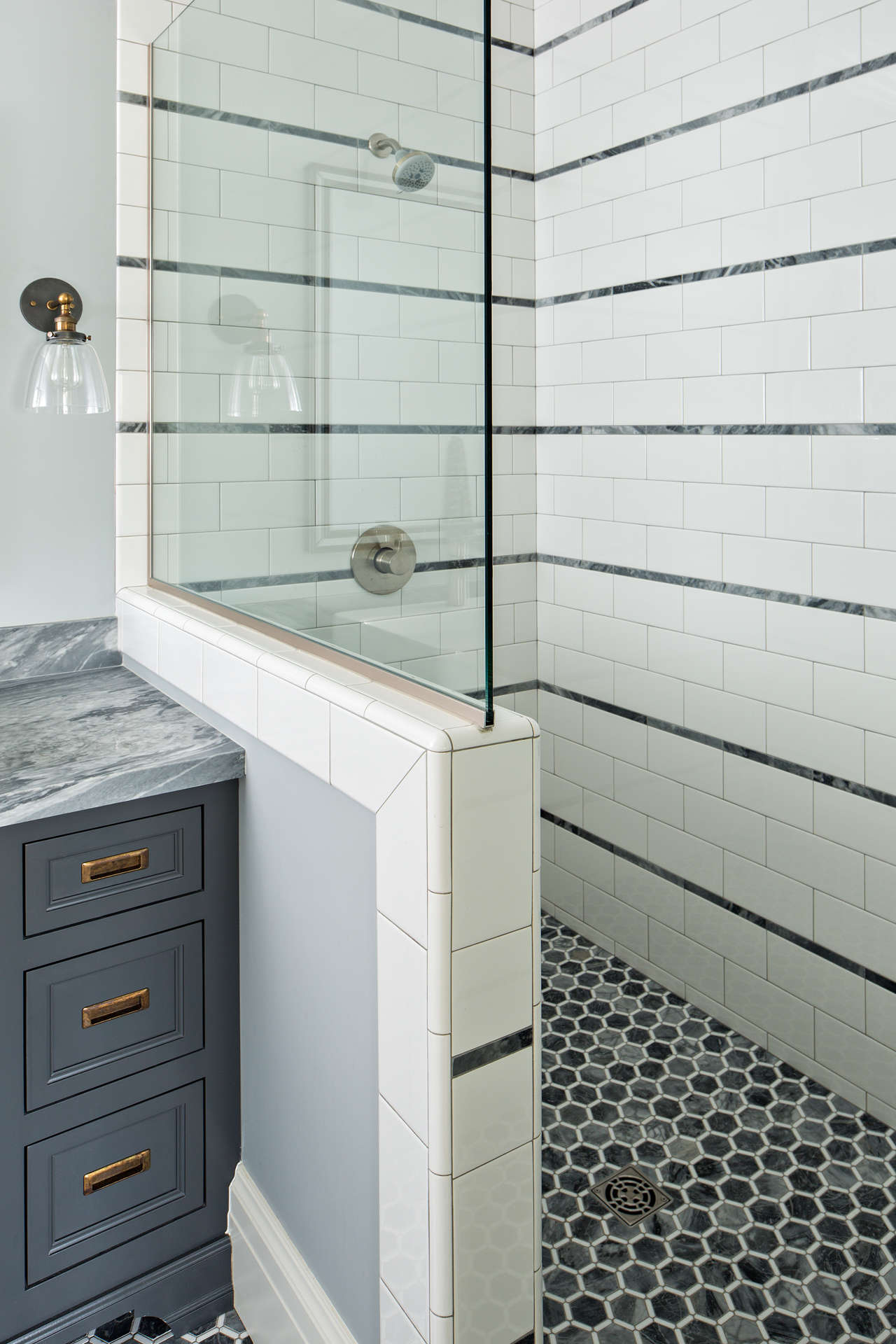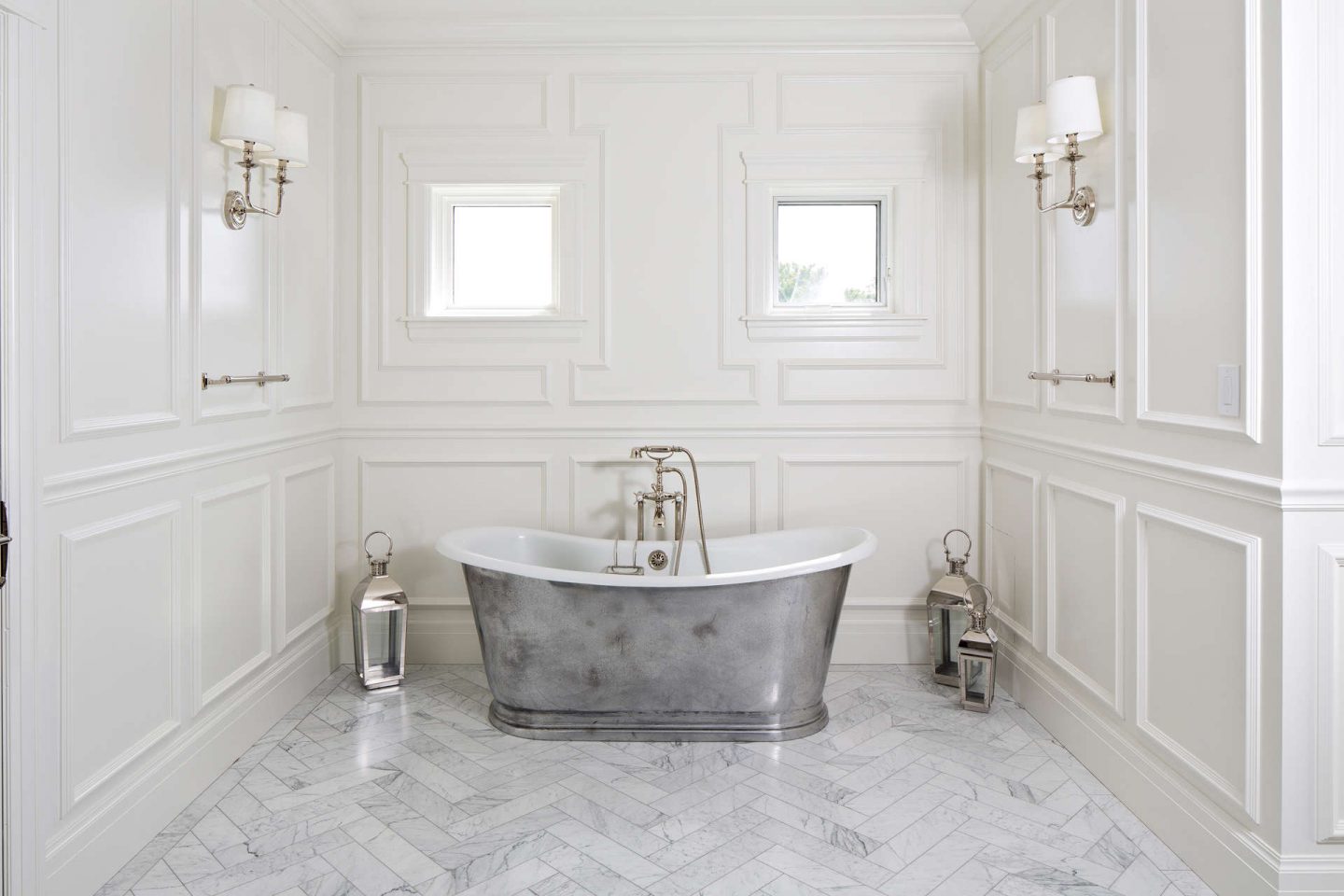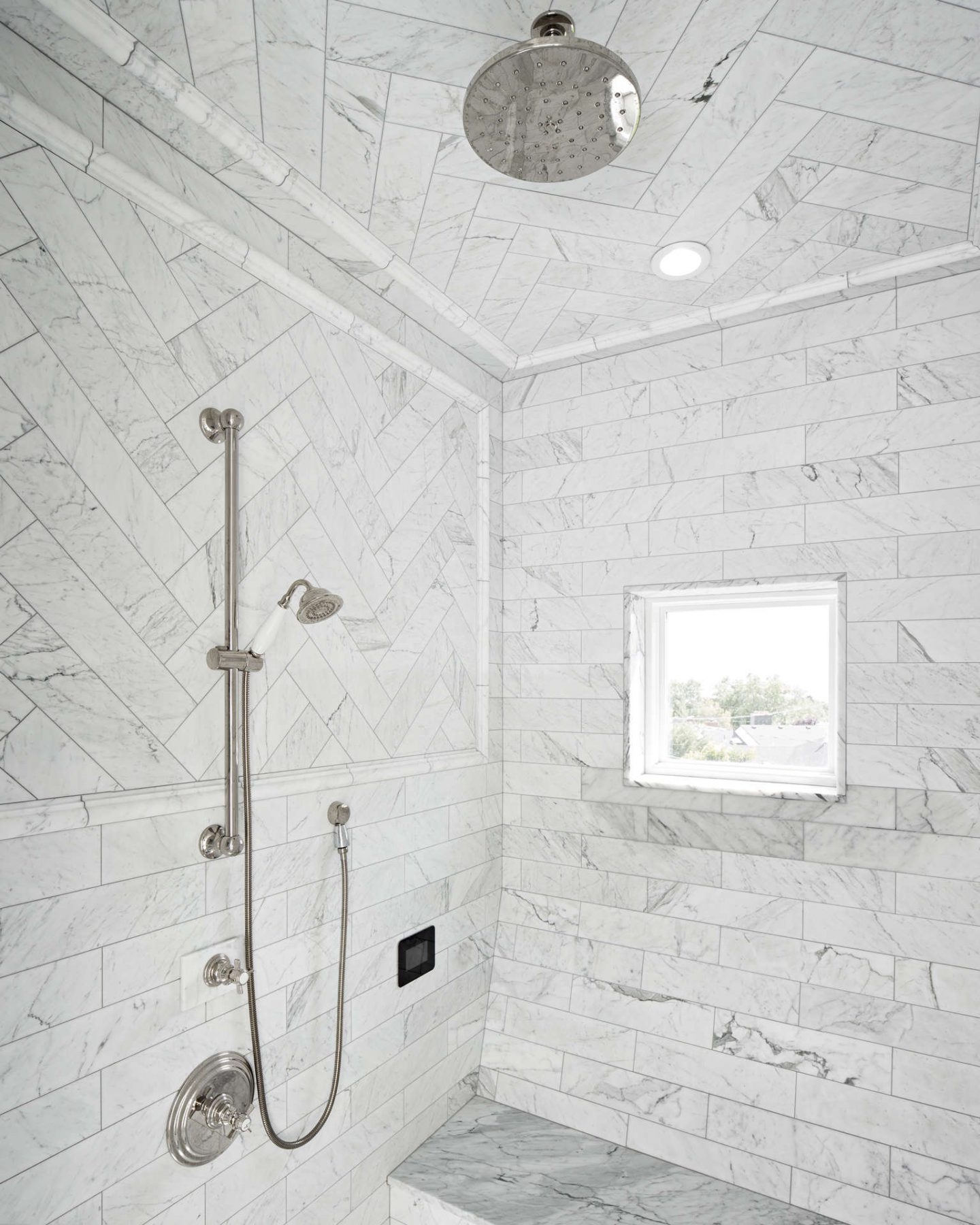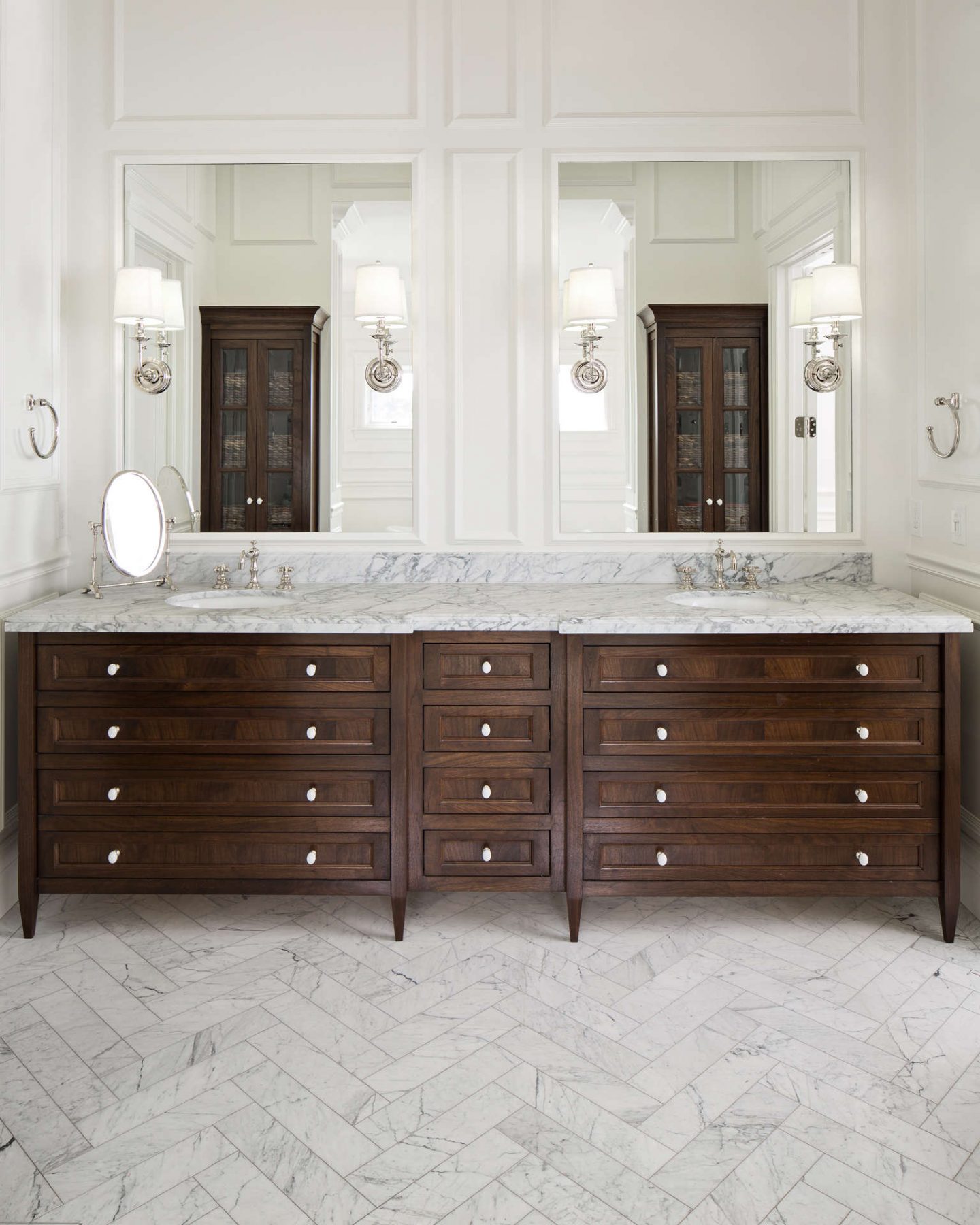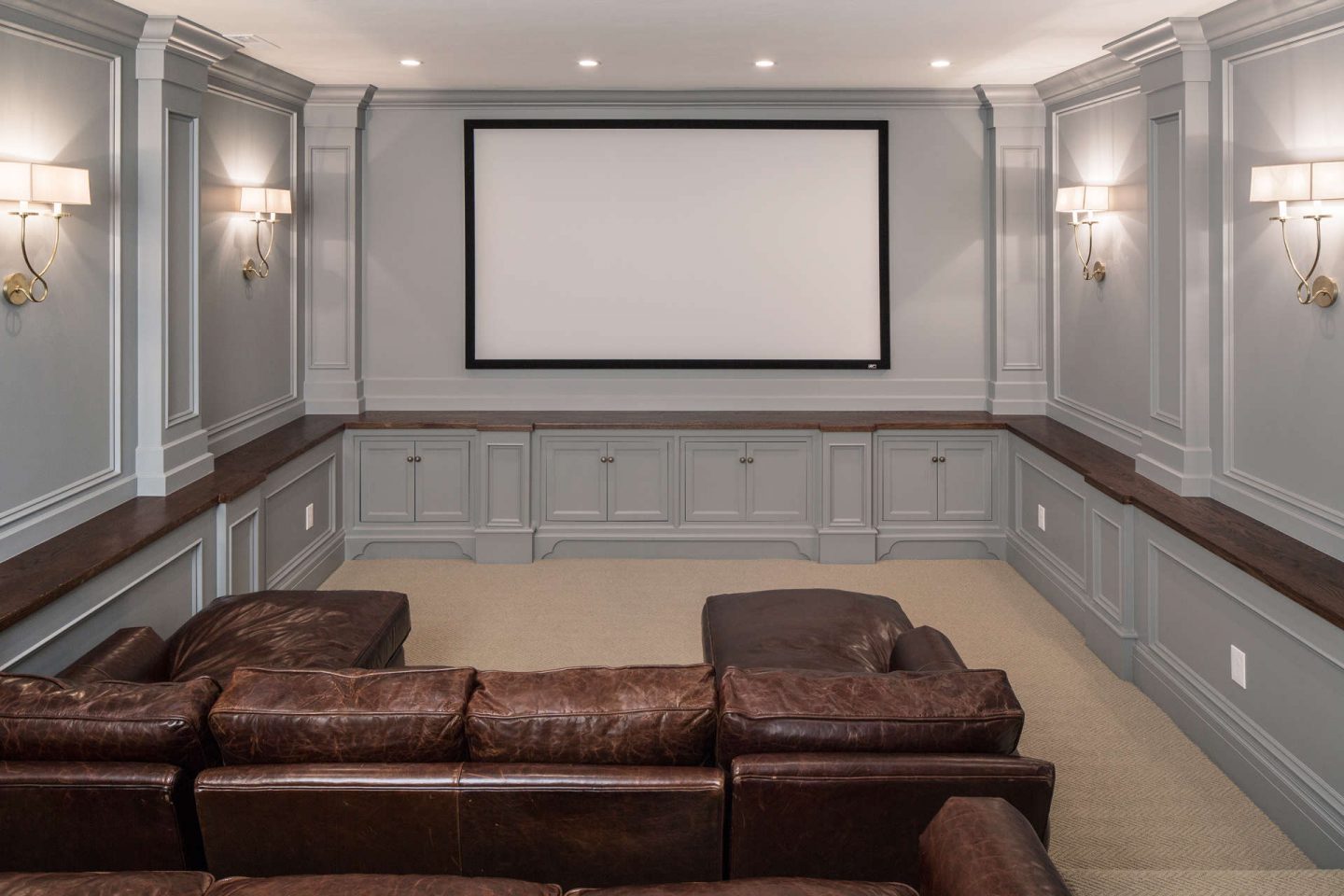 See More from The Fox Group
Visit The Fox Group to view more fine work and inquire about architectural design plans and design services.
You'll Love This Heartwarming Countdown…Oooooh, #4 is everything! Which is your favorite?
What's on your heart today this day, a week before Christmas, friends?
I have had a somewhat weary day and will be seeing two different doctors this week for ongoing health issues I haven't shared with you. Thank you for keeping me company on the journey and adding beauty with your positivity in comments. I know I'll be just fine. My capacity for negativity and distressing news is unusually low right now so I am praying for renewed strength, assurance, and endurance.
Should you find yourself at a similar juncture, I join you – take heart – this too shall pass – the light is coming!
When I spied a few of the slashed prices on a few beautiful Cottage, Farmhouse & Coastal Style Furniture pieces online, they were too enticing not to share. I have gathered a collection of awesomely priced furniture finds I thought you design savvy bargain shoppers might particularly whistle at. The furniture and decor pieces fall under the category of traditional design style while they also reflect a casual, unfussy, neutral mood.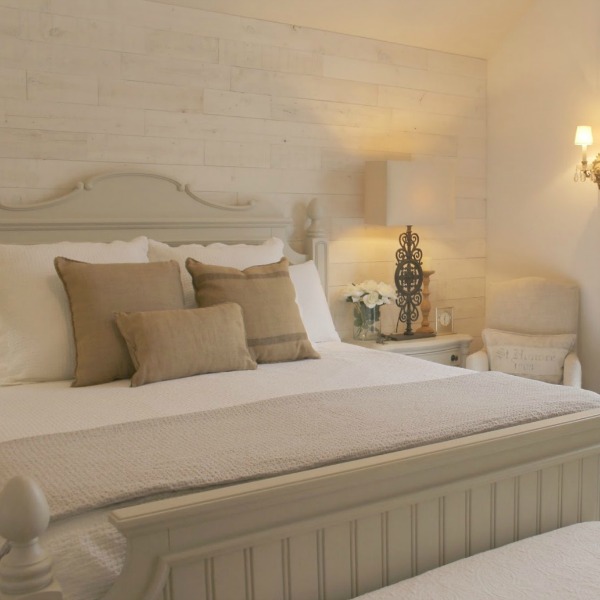 This post contains affiliate links which I hope you will use since they won't cost you a penny extra yet may earn this blog a small commission.
Cottage, Farmhouse & Coastal Style Furniture
Should you not be in the market for any of these traditional pieces, join me at the finish line for something special…a different flavor of CLASSIC… very special musical artist whom I idolized as a young girl talks about no longer performing.
One of My Favorite White Slipcovered Sofas of All Time!
For starters, I noticed one of my favorite sofas (a white slipcovered beauty) went on sale. FYI, this particular sofa goes out of stock regularly.
This Fairchild sofa is the very same one designer Sarah Richardson chose for her rustic media room in her family's own home in Ontario.
The sofa easily works with rustic decor as well as with more elegant pieces in a French country style space:
Is This the Wood Side Table You've Been Searching For?
I love the traditional coastal vibe of this sculptural pedestal side table made of solid teak which at only 24″ in diameter will work in small spaces and blend with any number of traditional styles! Teak is so pricey, and if you're lucky enough to snag this baby when it's on sale…VICTORY BARGAIN DANCE TIME!
The table comes in additional finishes as well like grey.
Entry, Mud Room, or Anywhere Storage That Only Looks Custom
If you have ever sought a bid for custom built-ins from a carpenter, then you know how expensive any sort of storage unit for books, backpacks, or display can be. Here's a ready-made option that adds architectural interest and character even as it helps to stow everyday essentials.
A Smart Wall Sconce for Under $40
It's so interesting to me that frequently I am searching for a fixture which has simple clean lines and a straightforward design, and it's nowhere to be found in a sea of overly ornate or complicated designs. Here's an exception.
Here you can see the sconce inverted for a different look: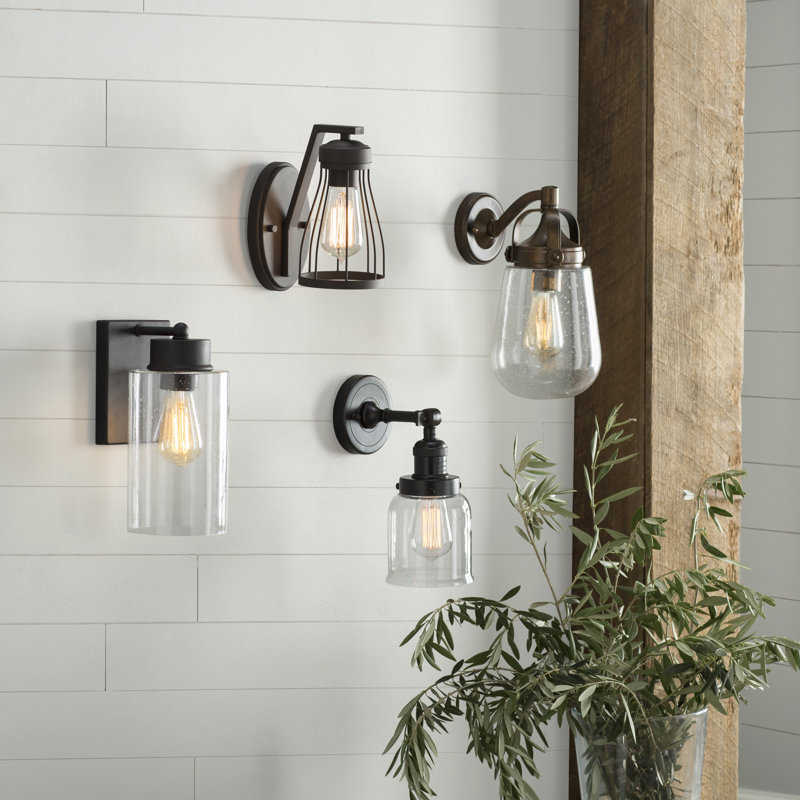 The sconce's style is versatile enough to go in any number of spaces like an entry:
Bedroom Furniture Ideas to Inspire
I thought the lines on this upholstered panel bed were graceful and pretty enough to work in a number of bedrooms whether its French country, Belgian, or French Nordic style that rocks your world.
A timeless quilt like this won't ever fall from favor!
Distressed Washed Oak Finish!
Thank goodness we are beginning to see more of the more natural, scrubbed raw wood look that works so well with more rustically inclined designs and spaces. Here's an unfussy console table with an attractive metal base that could work in any number of spaces since it is airy and less than 14″ deep.
Spring Color for a Bedroom, Anyone?
I love aqua, and I this bedding with its muted tones, struck me as feeling very French farmhouse and cottage lovely.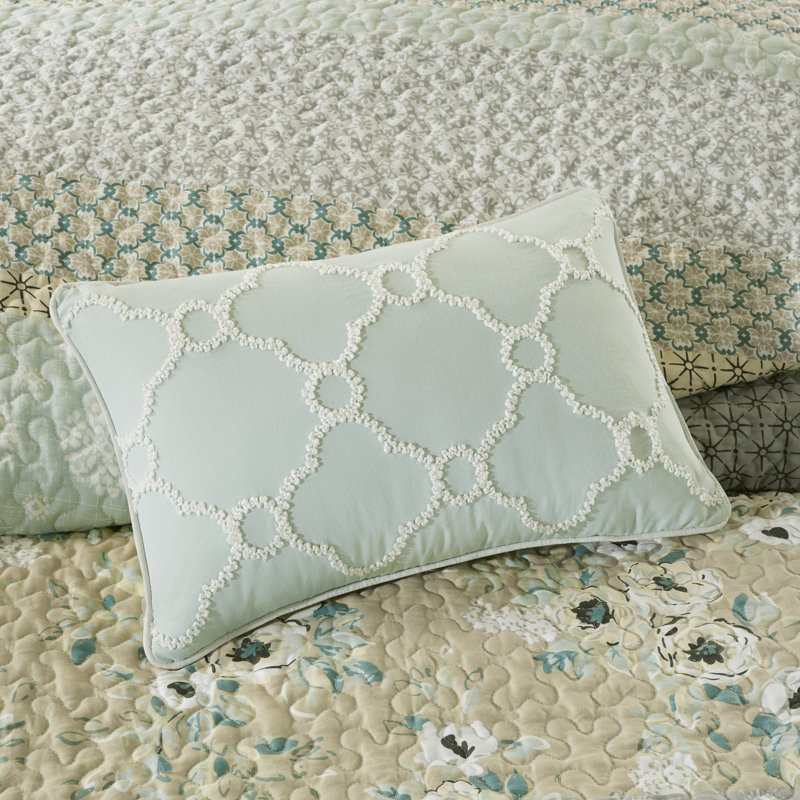 Casual Cottage Style Stripes
This chair brought back memories for me! We owned a French country settee for years which was upholstered in what appears to be this exact fabric! And those little cottage style feet! The very same ones on my old settee.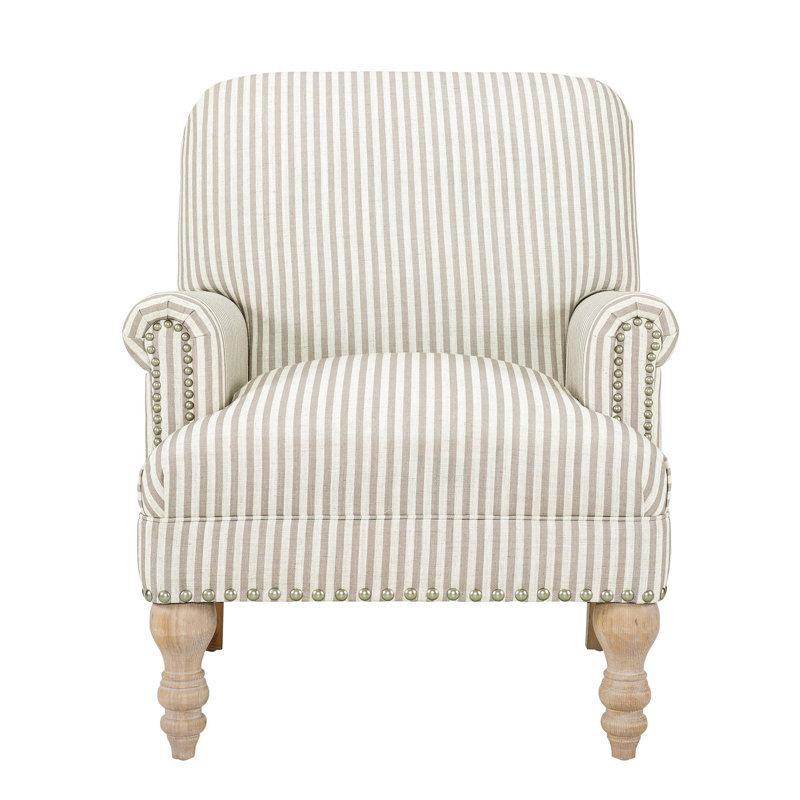 Cottage, Farmhouse & Coastal Style Furniture: For the Bedroom
A few more pretty bedroom furniture and bedding finds with friendly prices.
Great Coastal and Traditional Lighting Fixture Finds Too!
There are too many plain and ugly dome type flush mount ceiling lights across this country, and a little update may do wonders!
Cottage, Farmhouse & Coastal Style Furniture: Nightstand Ideas
This particular nightstand comes in some interesting painted finishes should you be feeling saucy.
Here's the champagne option…
And this shade of grey is rather neutral and versatile.
A happy blue could be a cheery pop of color and it need not match the color of existing pieces!
Would you, could you, consider a pretty in pink option?
Cottage, Farmhouse & Coastal Style Furniture: Modern Farmhouse Dining Tables & Sideboard
Here's a dining table with dimensions which are destined to work in a variety of homes. The extension feature is lovely for holidays.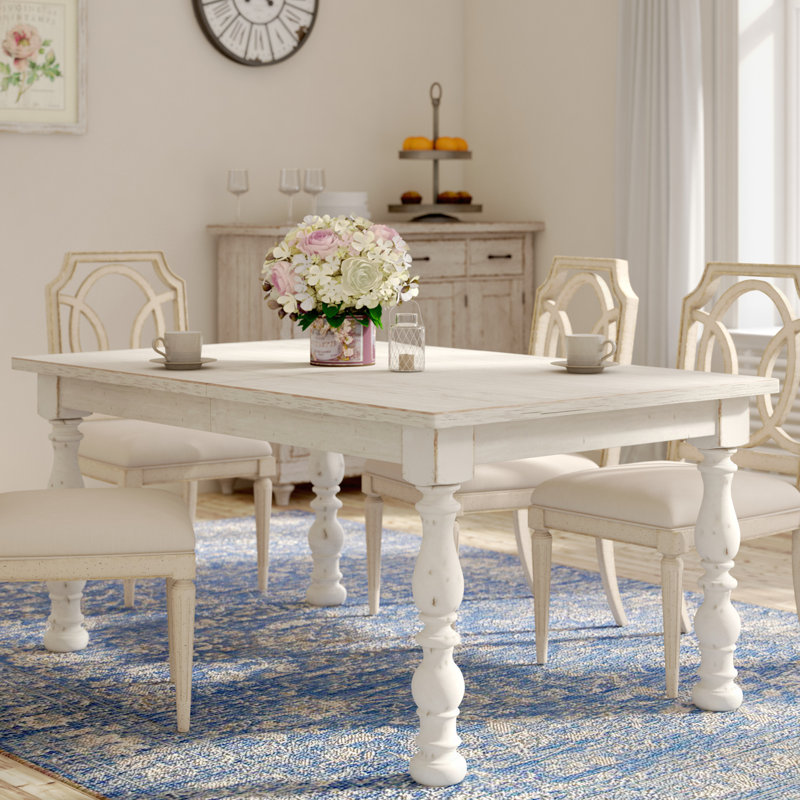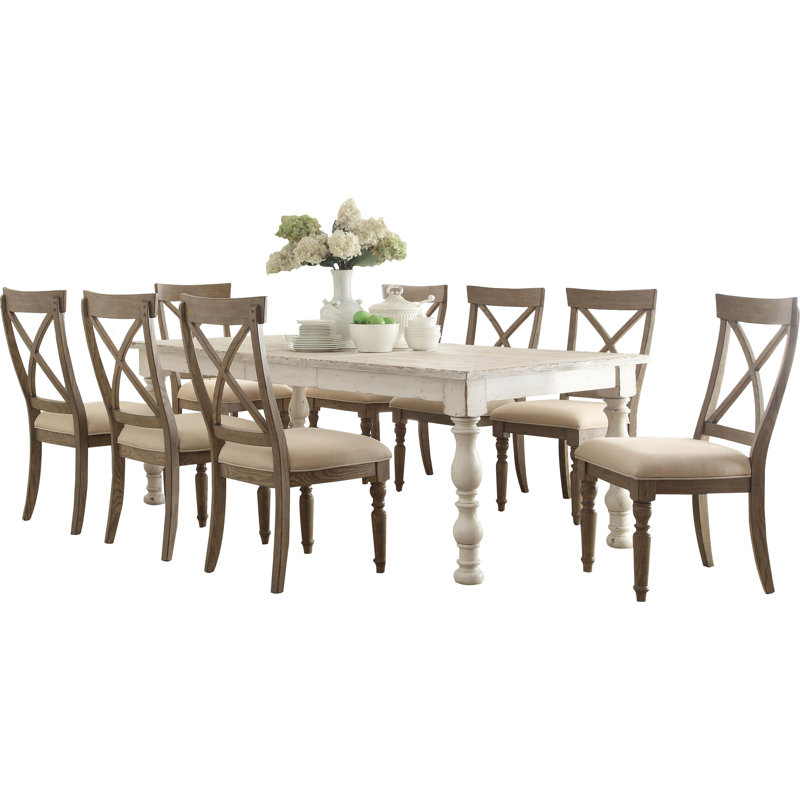 Classic & Traditional Light Fixture Options
Armchairs in Neutral Hues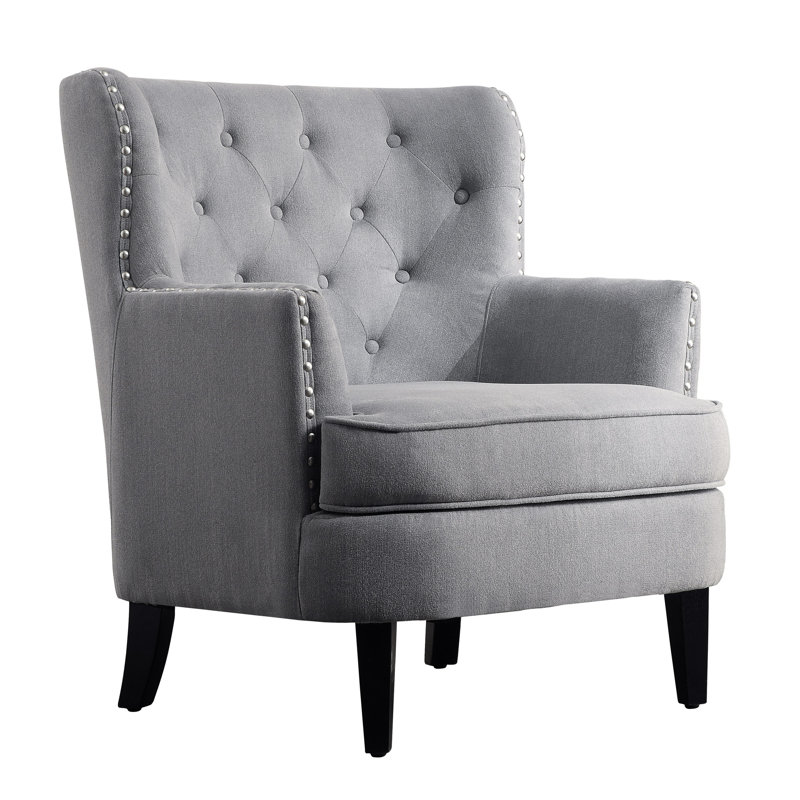 Traditional Sofa: Chic, Tufted, and Velvet
Now Here's a Sectional I Can Live With!
An Interview With Linda Rondstadt, an artist living with Parkinson's Disease…
I just love her honesty and the thoughts shared about why she never married! Ha! I'm holding Linda in my heart right now and whispering a prayer. Should you also have a moment, let's lift her up.
If you're a fan of her music, join me in listening/watching this powerful performance:
That song takes me back!
I independently selected products in this post—if you buy from one of my links, I may earn a commission.
Peace to you right where you are.
-michele
Shopping for items you already intended to buy on Amazon RIGHT HERE (not just items mentioned in posts) or home decor keeps decor inspiration flowing on Hello Lovely!
Hello Lovely is a participant in the Amazon Services LLC Associates Program, an affiliate advertising program designed to provide a means for sites to earn fees by linking to Amazon.com and affiliated sites.