Today will start with a personal health update and then lean into inspirational quotes I hope you'll PIN, holiday inspiration and encouraging words. It's Advent season, and my heart is always soft during it. But some of the tenderness this year involves a persistent ache. So I must be intentional about recovering hope and looking to the future with new eyes. I'm not sure how I'll be ringing in 2022, but we'll revisit ideas for delicious shindigs. Before the bubbles and toasts for a gentle year ahead, here's Why I'm Already Thinking About the New Year…
Why I'm Already Thinking About the New Year
We're only 26 days away from a new year, and I'm one of those souls who draws energy from a CLEAN, NEW, FRESH START. If you happened to be awake in 2020 and 2021, you deserve a break in 2022. I wish I could offer it to you. The "opportunities to deepen" have overwhelmed us profoundly if you ask me.
I suppose I can only point you to hope.
I pray a new year will bring unprecedented blessing, renewed faith, and fresh hope to our hearts and souls.
If you have been reading this blog, you may know I struggle with chronic illness. New symptoms surfacing in September slowed my pace considerably.
Something called foot dystonia (imagine if your foot turned on its own as a seizure and caused excruciating pain) began happening without warning. Each episode lasts only minutes, but the pain is off the charts. So I have been living in dread and terror, praying we can figure out the root cause to fix it. I also have throat/swallowing issues which are Parkinson-like movement disturbances. (You know it's bad when you begin hoping for MS or Long Haul Covid and not a more serious brain disorder/brain tumor.)
Psst. If you're in the mood for silly quotes and not depressing news of my health dramas, plenty were shared in this post celebrating pets. 🙂
Also, I tested positive for an autoimmune disease which is not surprising since I have lived with Crohn's disease for many years. But do I have a new disease such as Lupus or ? or has the Crohn's progressed as I age?
Everything grows more complicated too by my struggle with nutrition since I cannot easily absorb nutrients or break down fats. I bet you would be surprised to learn how important fats are in regulating important functions we all take for granted. Please don't beat yourself up if you're fat…it may be prospering you in a sense.
This week, a DEXA scan revealed osteoporosis (not surprising since I have had osteopenia for years). While things remain uncertain, my doc suspects Raynaud's Syndrome which gets exacerbated by cold temperatures. It explains why things flared just when the season and temps changed in September.
I have classic symptoms including very cold feet and hands. My doctor believes the foot dystonia episodes may be from Raynaud's. For you medical professionals, my left foot has been blue for almost a year now. I dropped a heavy object on my bare foot and attributed the discoloration to that sprain. But it's still blue. (It is never boring being me.)
Are you keeping track of all the odd symptoms and the collection of diagnoses? Good gracious, I can hardly keep track myself. But yes. These are the 2020s after all.
So YES, INDEED, I'm ready for a new year and clean slates and fresh starts and better health in 2022. And I may be ready for a new place to heal since it would appear I need warm weather and may not be able to manage in such punishing Midwest weather.
I'll keep you posted, and I'll be revealing a few more secrets behind the blog that may surprise you. So there is no shortage of suffering over here as we enter a season of Advent and peace. And oh, how I welcome the peace.
There were tough days in September and October where I freaked the eff out, cried and despaired, and did not want to leave my bed.
But what a gift when Grace finds you. The Grace of God is not some aerie faerie concept I use to cope. It's a radical transforming energy that pulls frail freaking out humans from pits of despair and their high thread-count sheets. It keeps meeting blue-footed bloggers in pajamas just where they are, renewing their strength as it carries them from height to height.
I don't know about you, but I'll never tire of living inside the truth of the Gospel story…oh, how I'm grateful for this sustaining Love holding me safe. Am I protected? No. Suffering and harm come. I stumble, I fall. My bones are beginning to resemble lace. But hidden with Christ, I am wholly held. So many of you pray for me. Thank you. Thank you. Please keep praying.
So about the NEW YEAR…
1. Small Bites for an Intimate New Year Brunch
What pairs well with bubbles for you? Here are a few delicious prospects from around the web:
This post contains affiliate links – using them won't cost you a penny extra yet may earn this blog a small commission.
TAKE AWAY: Celebrate at noon rather than midnight.
Nobody says we have to ring in the new year at a particular hour or with booze. If brunch is more your style, do brunch. Put on favorite music, bake a bundt or frosted cookies, and light a few candles. Bada boom.
2. Bubbly & Sweets
Whether you make them yourself or buy them (you can order theme cookies online), champagne and time-related cookies are a fun treat to serve.
Ever wondered how to ice cookies this way (the technique is called flooding)? Let's dig in and learn in a just a couple of minutes!
Aren't these cuties below festive and understated at the same time?
TAKE AWAY: Decorate homemade or pre-made cupcakes with these bubbles!
Waffles are always a good idea for brunch too.
3. Black Tie Affair
While invitations to black tie NYE parties in 2021 won't arrive in my own mailbox, think of the smiles these snacks could bring!
TAKE AWAY: Here's the secret behind that black tie.
4. A TIMELY Theme for Family Dance Parties
Not sure I'll feel up to it, but if I had my way, I'd ring in 2022 with a living room dance party with family.
You could create a playlist that recalls time – and there are a ton of possibilities. Here's a fav that trigger nostalgic memories for you…watch and be transported back to the 80s…
But if that tune triggers more tears than cheers, turn up Morris Day instead (we see them live every year!)
TAKE AWAY: Save TIME and create these no-bake treats
5. Fringe-tastic Backdrop
Let's face it, it will likely make sense to pin these cool decorating ideas for NEXT YEAR'S shindig (and you may have luck starting HERE to get your creative juices flowing.)
If your Christmas decor disappears on December 26th – here's a simple idea to decorate for a New Year's Eve photo op.
TAKE AWAY: Just add shimmer!
6. Marshmallow Starry Wonder
Kids of all ages appreciate a magic wand when it is this delicious.
Marshmallowtini: 2 Ways!
Have you ever made a marshmallow tini? These sound delish.
#1
Secret to that yummy rim? Rim martini glasses with marshmallow fluff, then dip in graham cracker crumbs!
#2
TAKE AWAY: Sweeten the party menu and shake it up with delicious (and fat free) marshmallowy goodness.
7. Super Easy Silver & Gold
Here is a silvery centerpiece alternative to fresh flowers that is refreshingly simple and reflectively lovely!
TAKE AWAY: Use a secret stabilizer to anchor candles.
Just when you thought you had seen every version of puppy chow, there's this impossibly elegant gold variety…
Have you ever used edible gold stars???
8. TIPSY Truffles (to Serve or For Favors)
How about a slightly tipsy truffle to serve with those marshmallow-tinis? It only takes 1 minute to learn the method:
There's something about the idea of vegan chocolate truffles that simply sparks my imagination. Think of all the possible toppings to pair with a good chocolate! Beautiful AND tasty.
But which chocolate?
9. Ultimate Graze for Holidaze
Oh, gurrrrrl, even though cheese is now an issue for this fan, you know I still love to graze!
Simple cheese, charcuterie, and graze boards make for simple casual entertaining with next to no stress.
No matter what you call your boards of glory (cheese boards, cheese platters, charcuterie boards, or graze boards), it's all lovelyspeak to me! What could be easier than assembling your favorite cheeses, nibbles, and nuts and then serving them casually with wine, cocktails, or alcohol-free punch? Punch? Find my easiest family eggnog punch recipe in THIS STORY.
Let the Nosh Live Large as Decor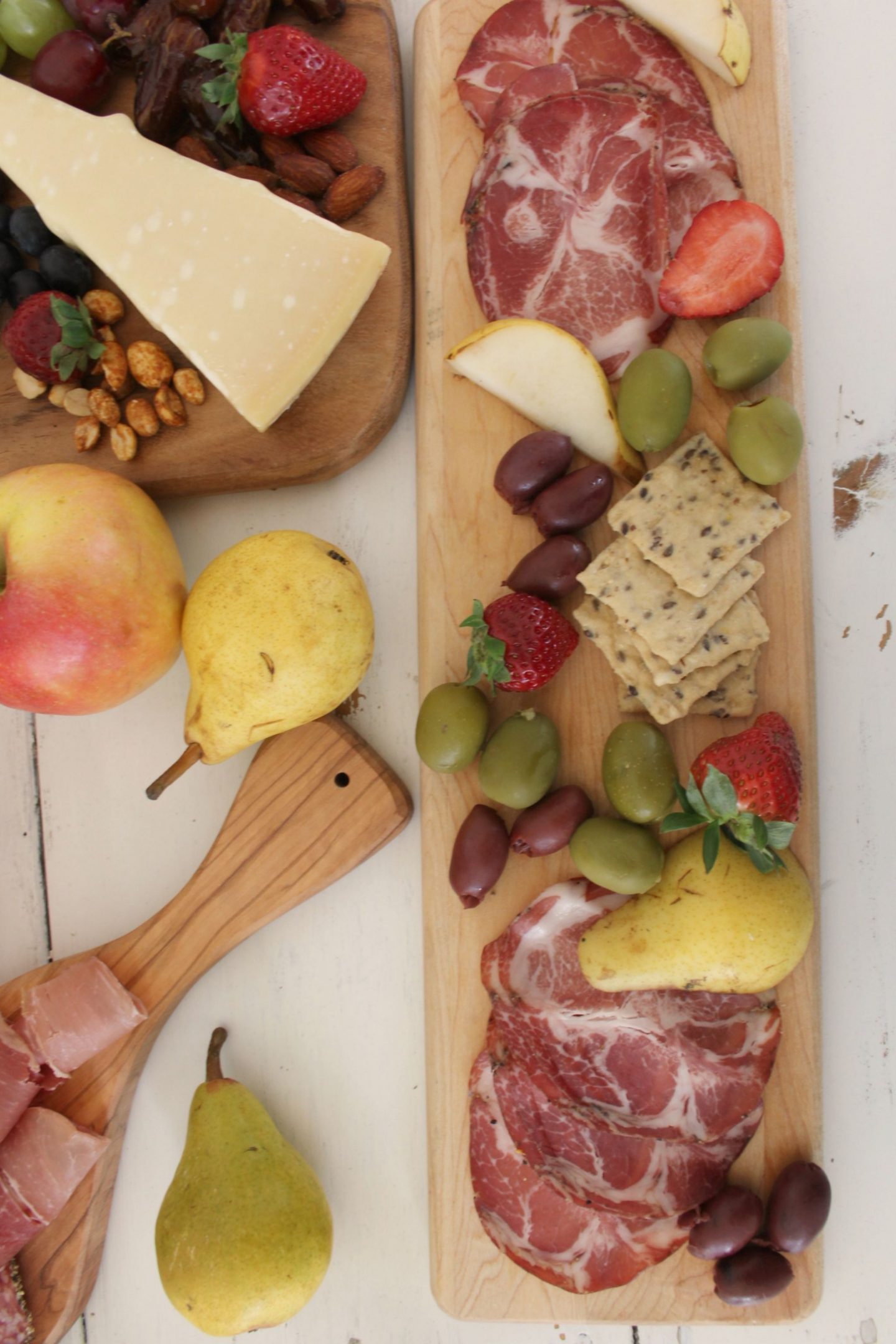 Rustic wood boards are easy to find everywhere, and here are some lovely olive wood options:
If fresh flowers are in short supply, don't overlook branches right outside your door.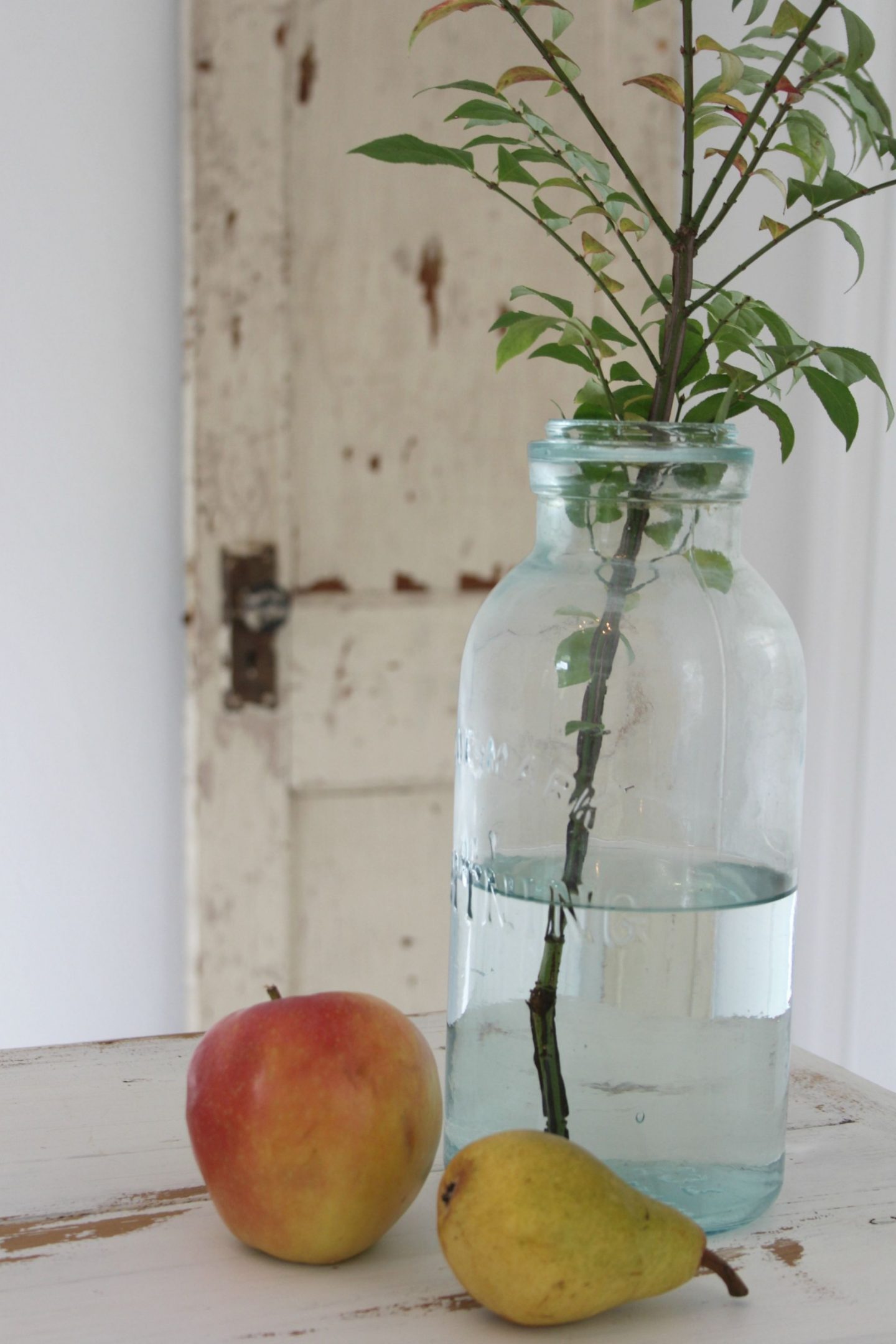 Secrets Behind a Beautiful Cheese Board
1. PLATTER MATTERS. Select a beautiful board or three.
Shop for new wood or marble boards or trays with a smooth surface.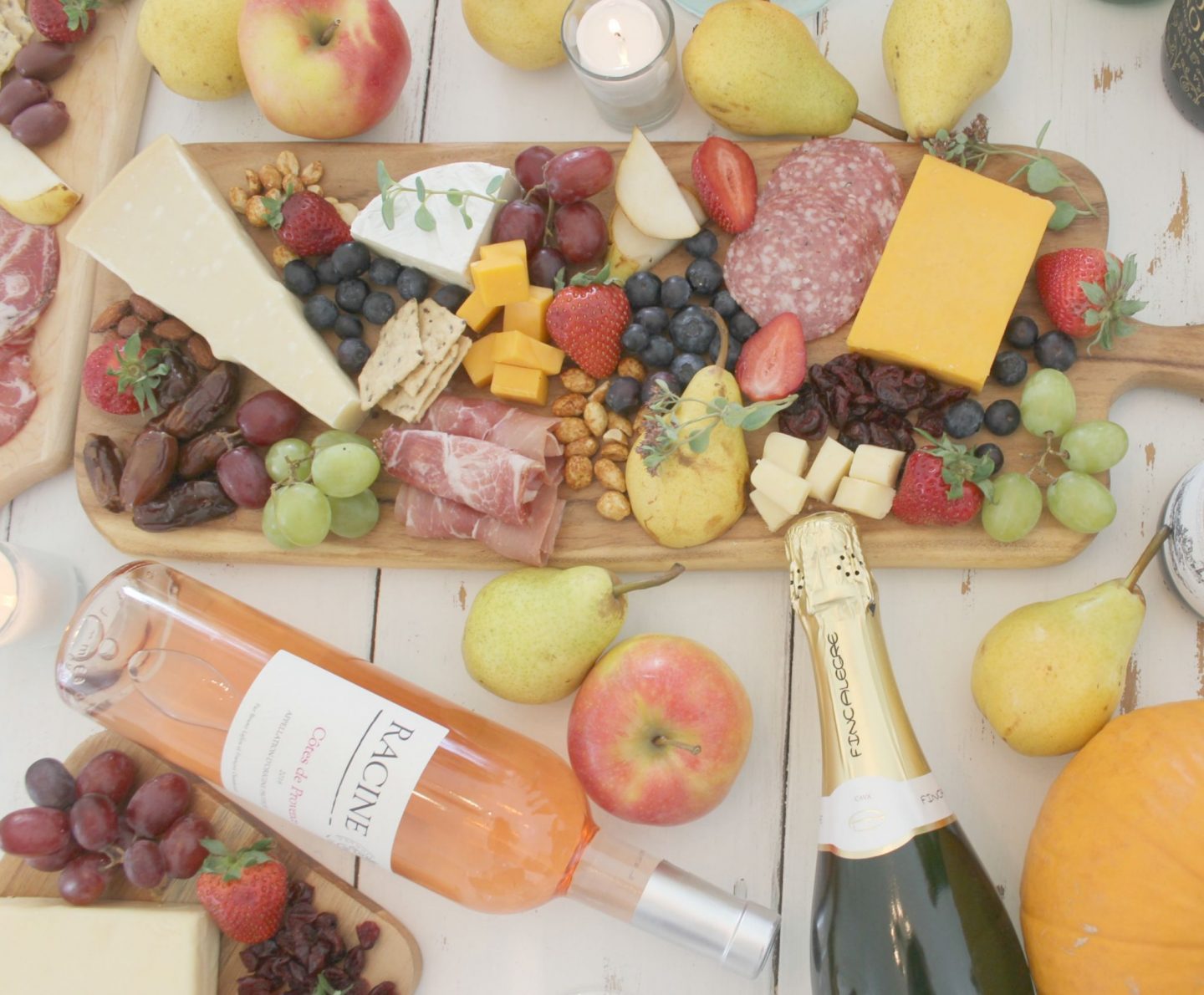 2. CHOOSE THE CHEESE. Decide on a few different varieties of cheese, charcuterie, fruits, nuts, crackers, etc.
In terms of cheese, there are honestly no rules you must abide by beyond simply choosing what you love. If a stinky cheese gives you a headache, do not consider it! I love fruit-studded cheeses, and it doesn't hurt that they add a great variety of color. As for charcuterie, I love the ease of pre-sliced coppa, proscuitto, and salami.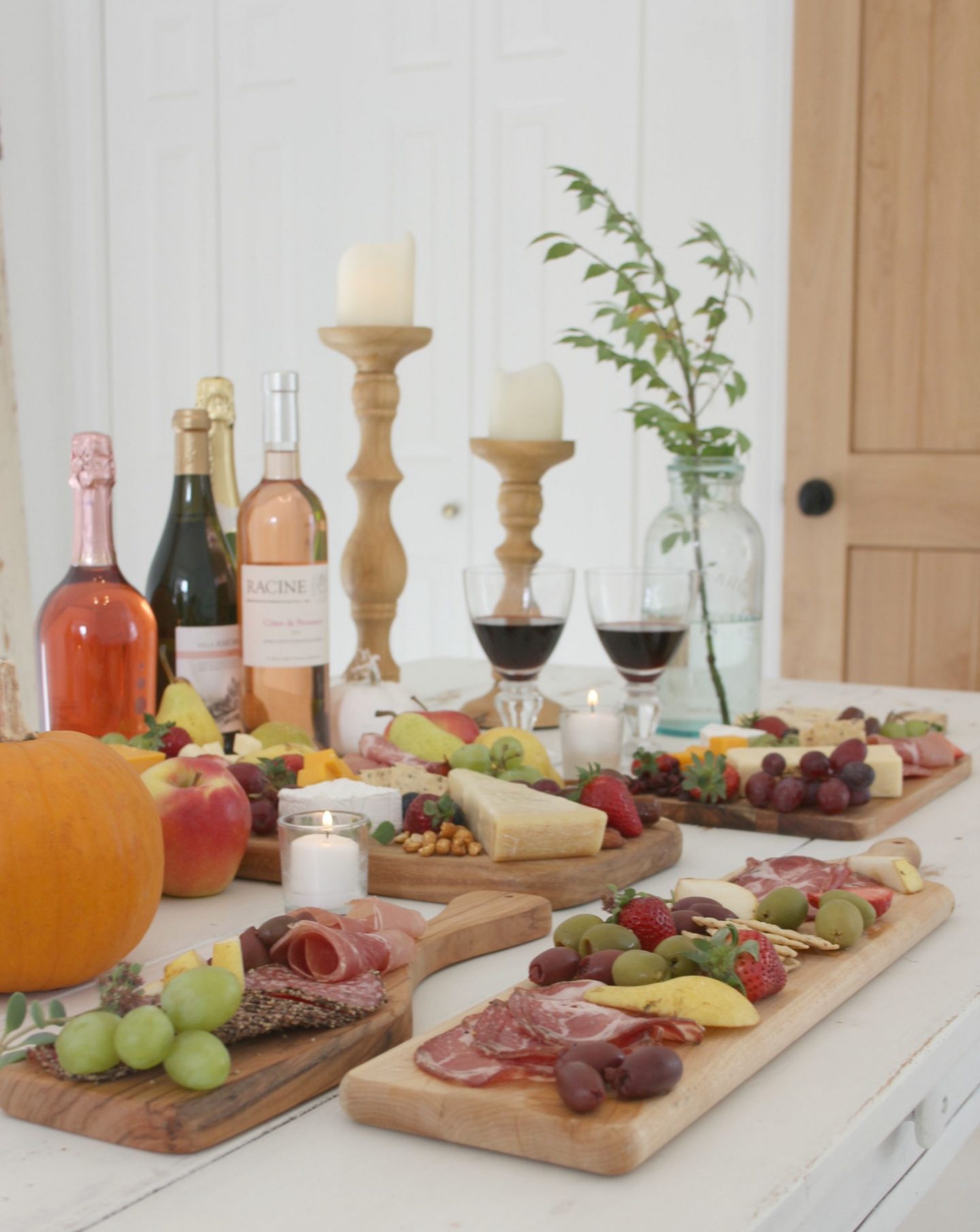 3. SLICE THE LOVELY. Slice some of the strawberries, pears, charcuterie, and cheese.
If there's any secret at all, it's this: leave some of the fruit and cheese whole, and also slice some of it. A few strawberry, fig and pear slices will add interest and beauty to the board. Slice the charcuterie thinly (if it didn't pre-sliced) and dice some of the cheese into bite-size chunks. Simply style apples and pears on the table around the board for color and added beauty. Prepare the grapes: with kitchen shears, cut the stems for small individual bunches.
4. JOYFULLY ASSEMBLE! Artfully arrange ingredients on the board.
Begin with the largest items (cheese, meats, crackers) and then fill in, paying attention to what pleases your eye as far as color. Have fun with it!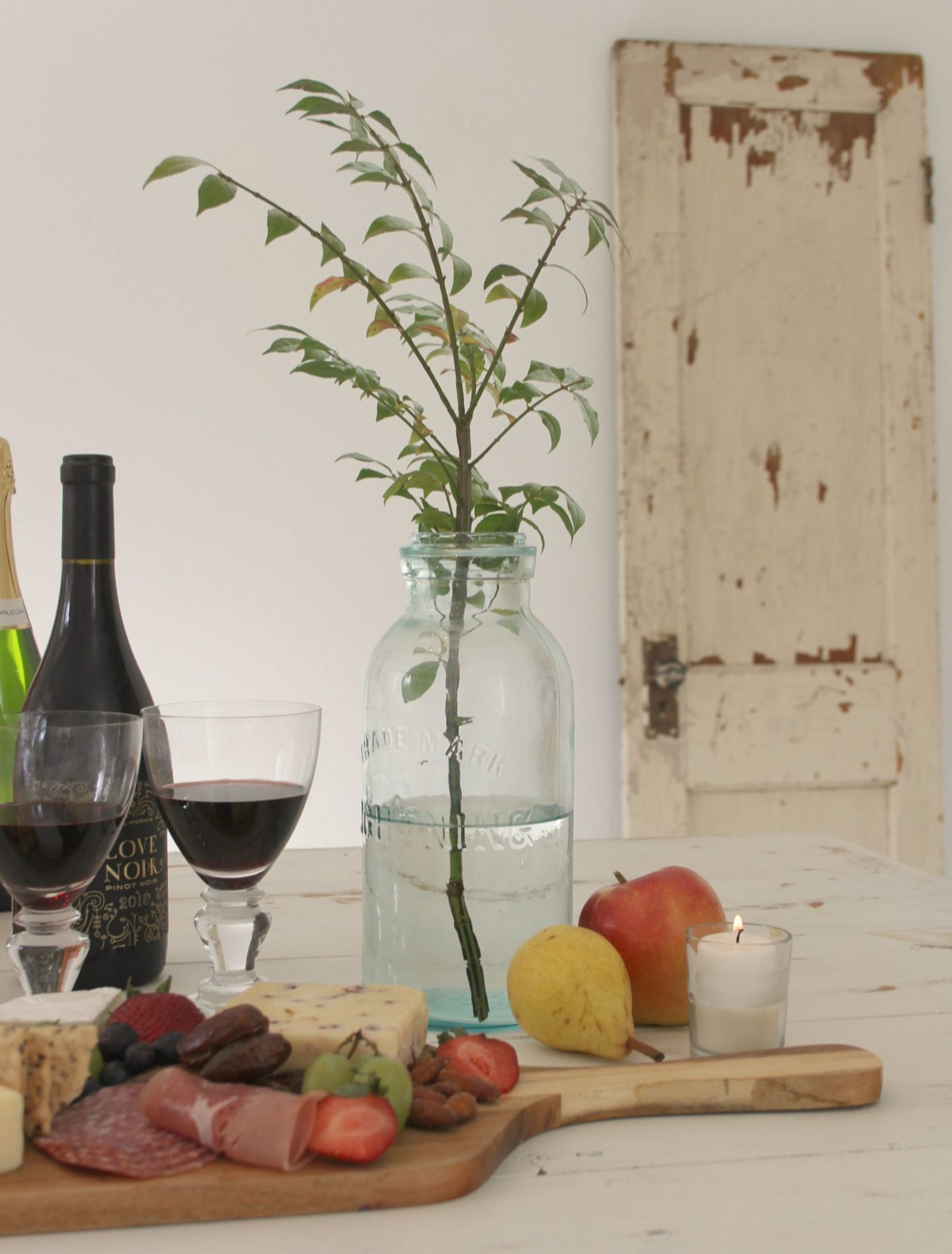 Will 2022 be the year you begin baking fresh bread? Here's a fabulous new book to consider if you're considering it:
BE SURE TO PIN THIS TO YOUR HOLIDAY and QUOTE BOARDS!
I know I shared a lot. And I know how some of you worry about me. You must remember this:
a child of God who can change her mind is a very powerful thing. I remain strong in my weakness as a living paradox of what it means to find Presence and Hope in an upside down kingdom.
The fact that you are here, just now, reading these words, joining me in great mystery…it's a precious blessing, and I honor it.
I independently selected products in this post—if you buy from one of my links, I may earn a commission.
Peace to you right where you are.
-michele
Shop for items you already intended to buy on Amazon RIGHT HERE, and also find home decor here to keep decor inspiration flowing on Hello Lovely!
Hello Lovely is a participant in the Amazon Services LLC Associates Program, an affiliate advertising program designed to provide a means for sites to earn fees by linking to Amazon.com and affiliated sites.