Pffft. It wasn't the easiest day. I'm typing this with three bandaged fingers. That won't stop me from encouraging you…and me. Because not only can we do hard things, we can go beyond ourselves in spite of our selves! Hahahaha. I don't mean "go beyond" in terms of achievement or actions. Sometimes…fine…often times we need to defiantly and vulnerably do the opposite. Simply be a blob and breathe. Linger in bedhead and pajamas. Step away from all screens. I hope you'll appreciate Hygge Quotes & Lovely September Stories you may have missed. Take 'em for a spin, and PIN for the win (y'all know that brings me a grin).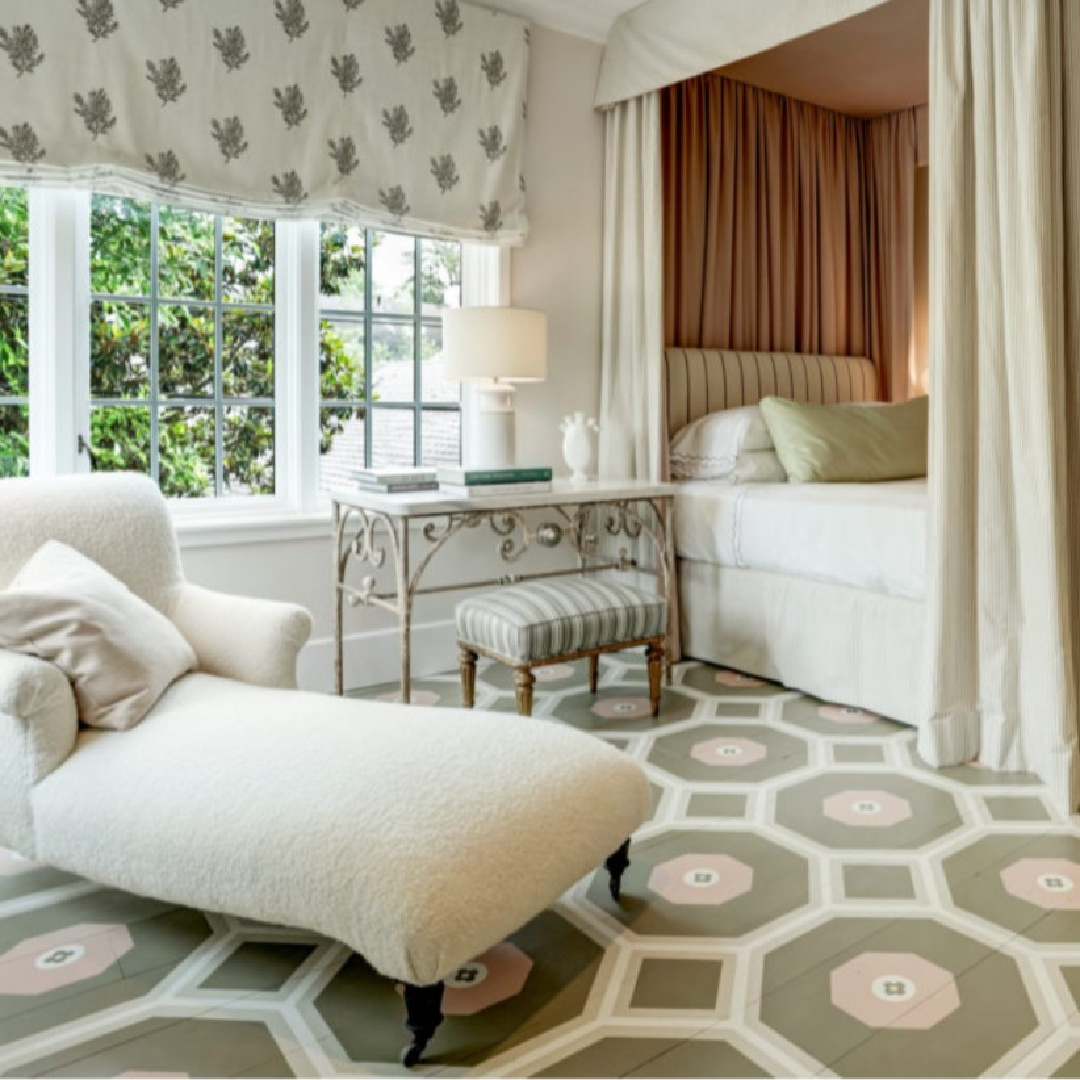 Hygge Quotes & Lovely September Stories!
(Above) design lessons were learned in this story spotlighting the Milieu Showhouse from 2020. Will we ever get over that geometric painted floor by Segreto? Were it my bed, I would struggle to leave it on a rainy day with a pile of books inside those curtains!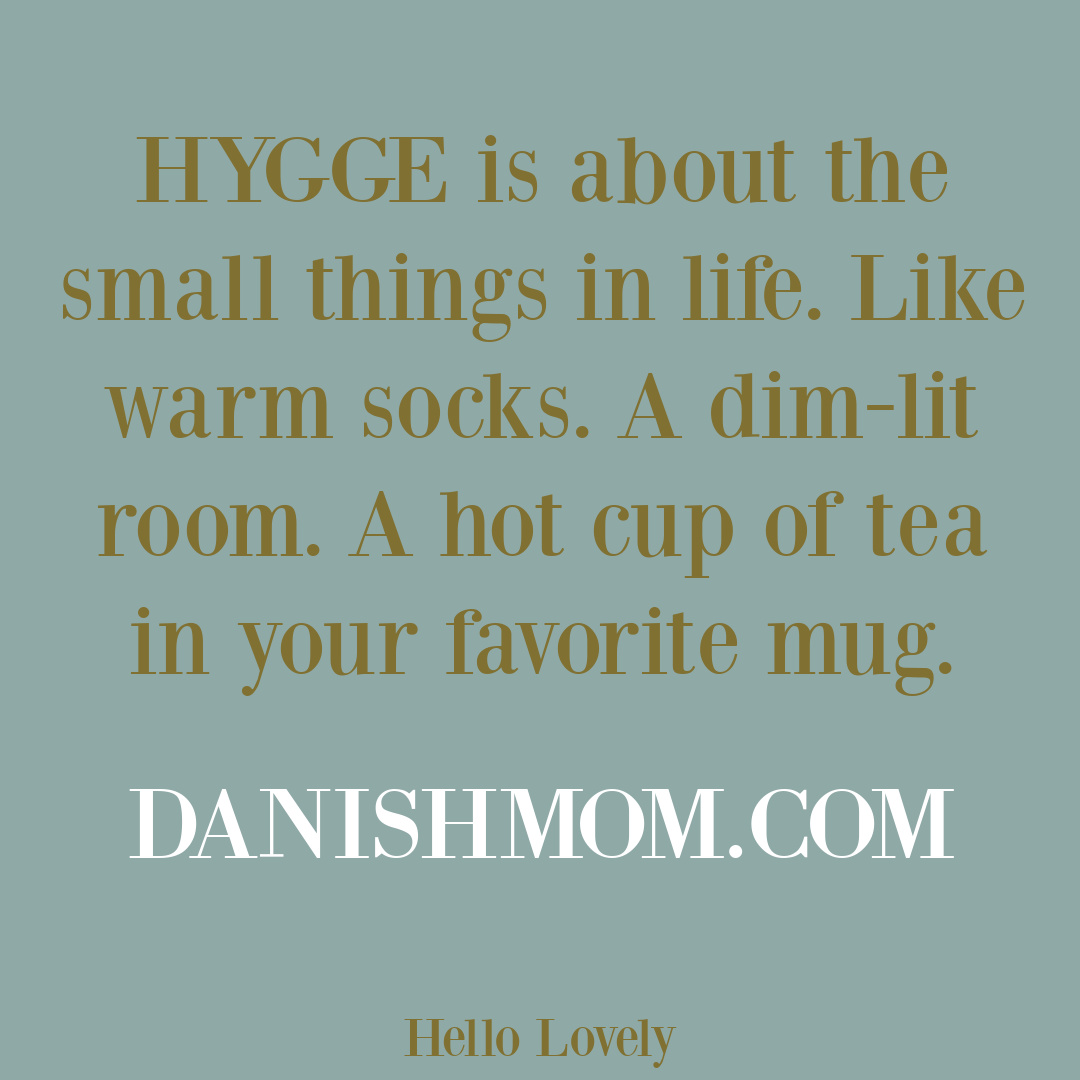 I think Americans actually understand a lot about hygge, but we tend to reserve it for Christmas-time. Yes? French country Christmas ideas were flowing in this post from September.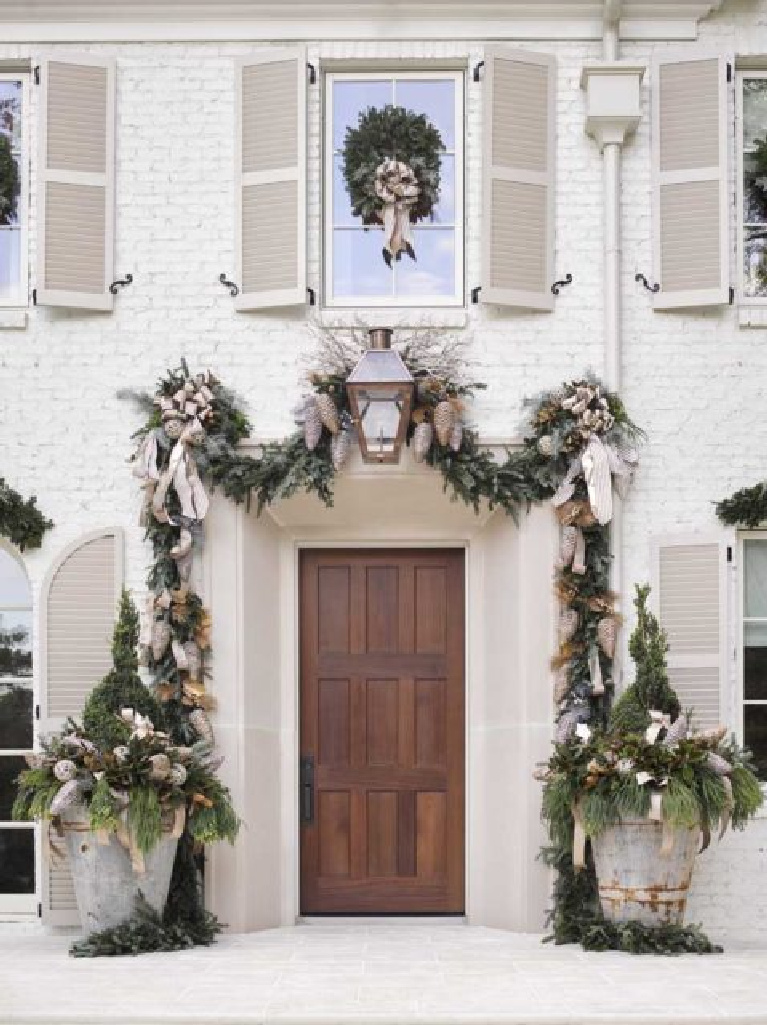 Creating Hygge Environments
Speaking of hygge, can a white living room feel cozy? We discussed it HERE.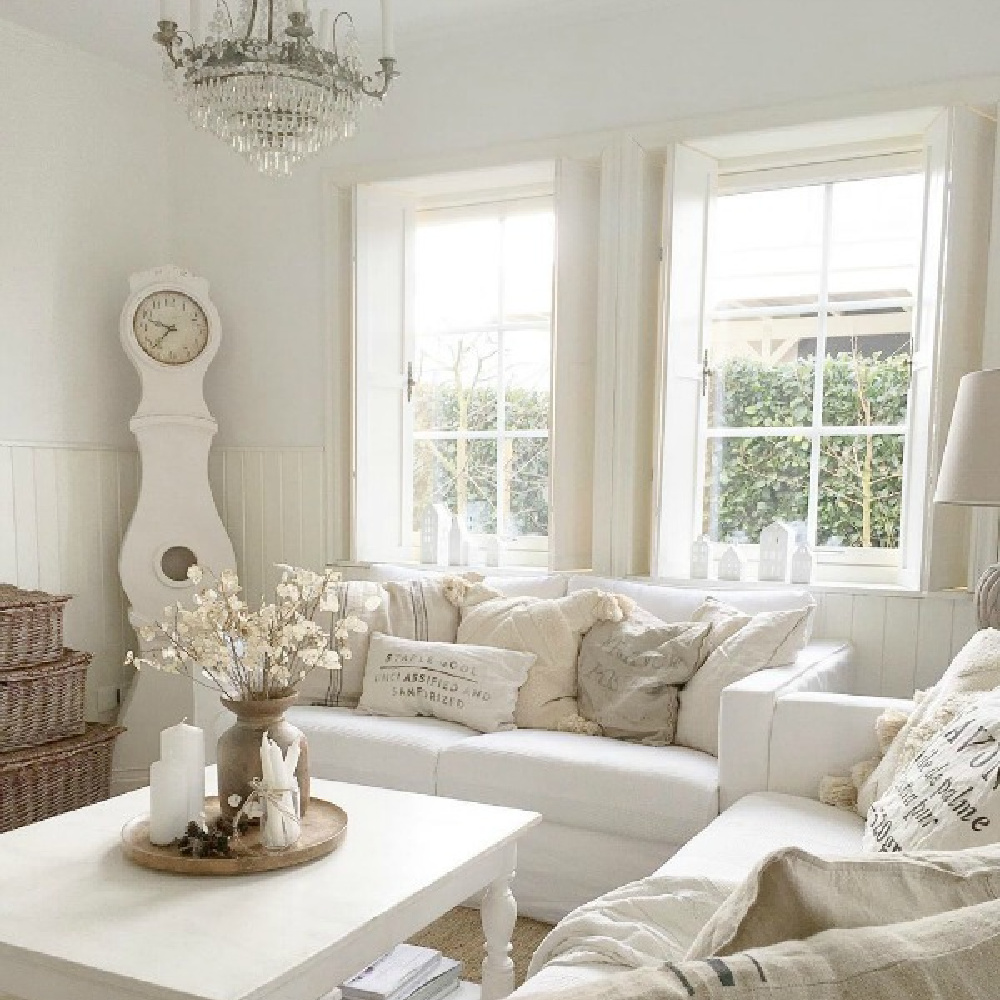 Are nubby textiles hygge-ish for you?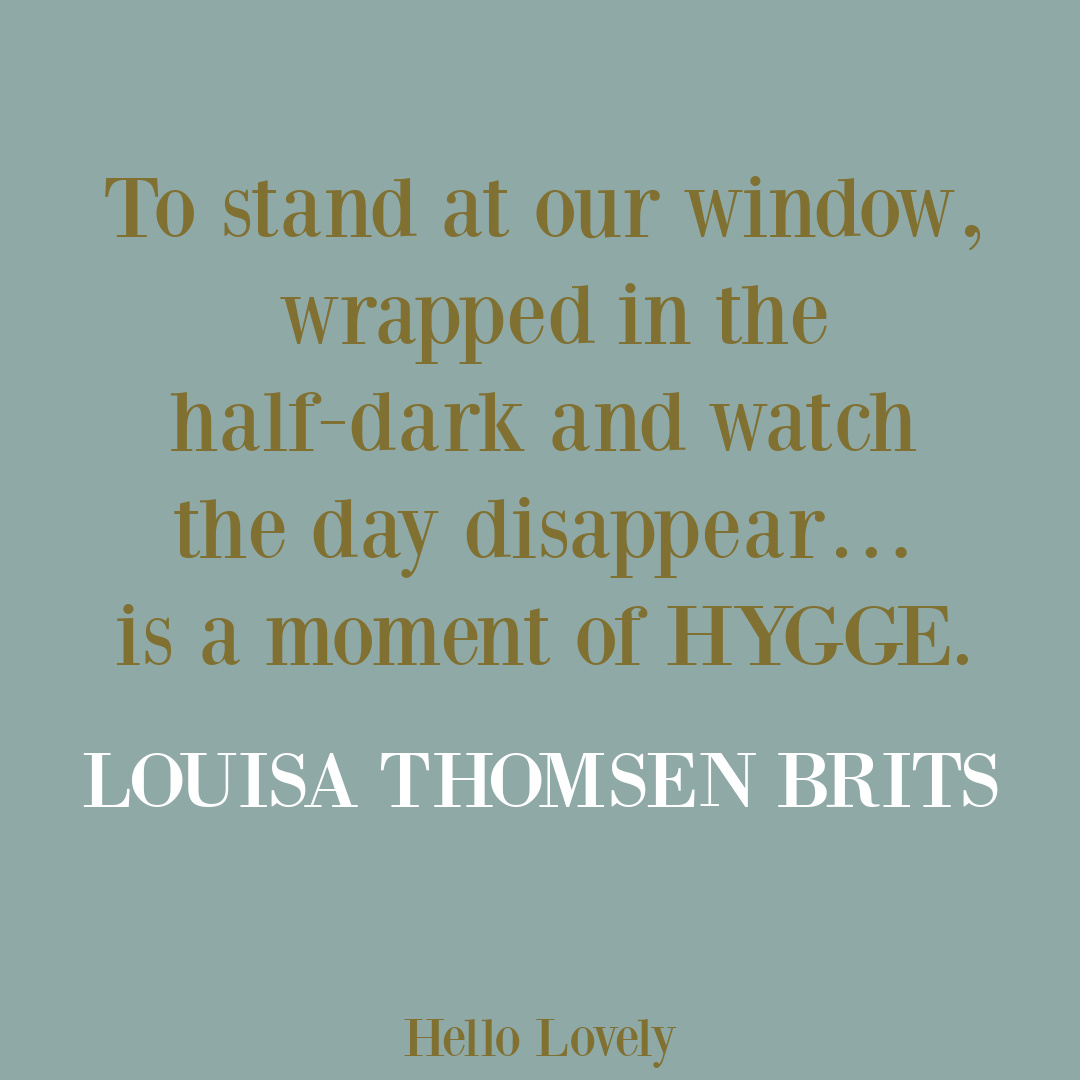 Watching the day disappear! What if we truly awakened to the wealth of day transforming into night and savored sunsets without being on vacation? Our Nordic friends are such experts at hygge. Citrus garland and Scandi holiday decorating inspiration were shared HERE.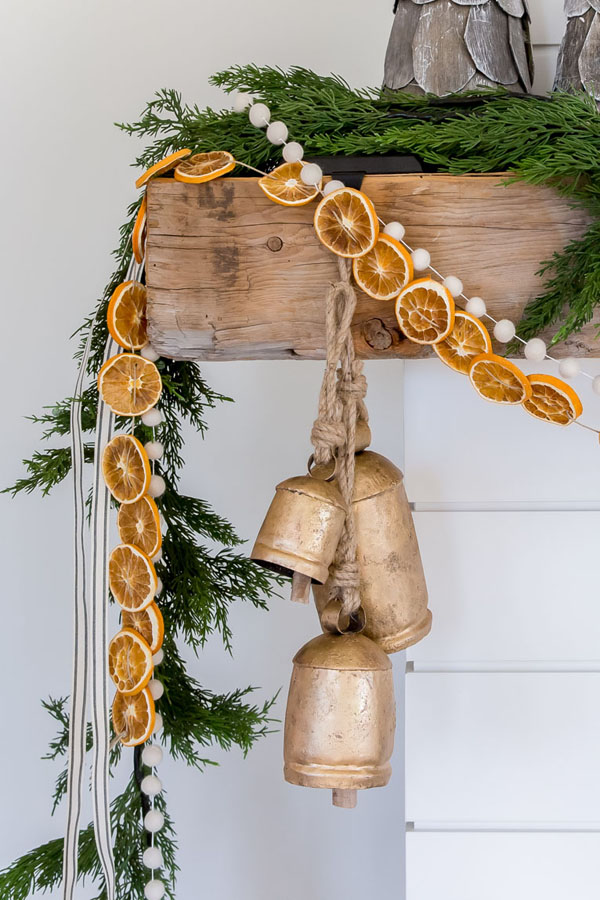 Do you have a gallery wall at home? See pretty examples HERE and score ideas for inexpensive art while you're at it.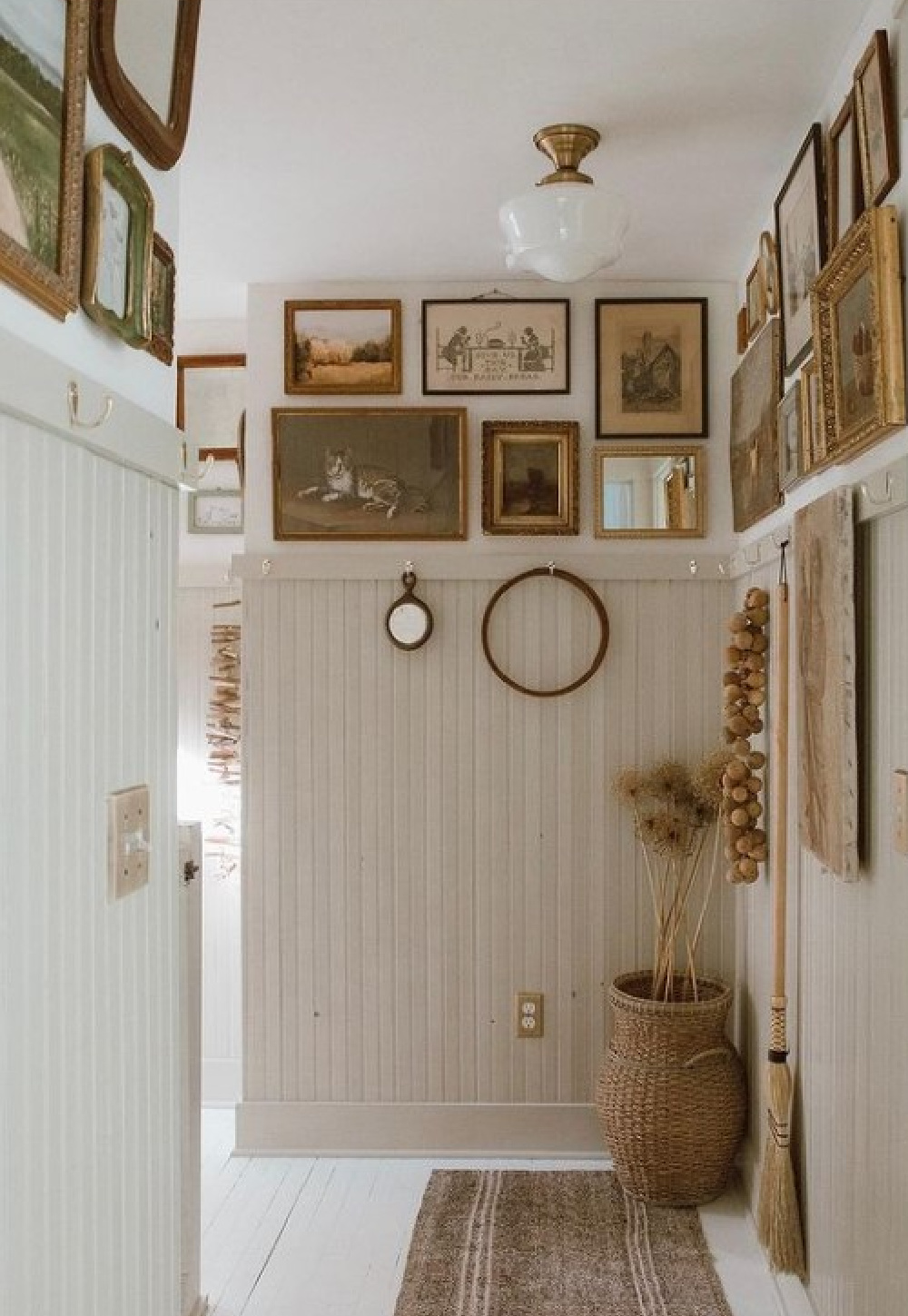 What a lovely composition that is ready to print and frame for a super low price!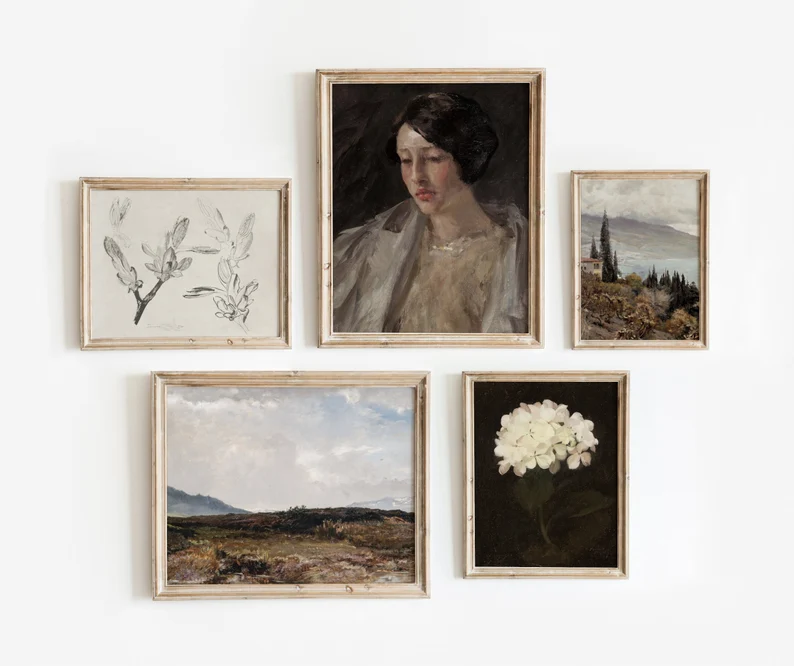 Can hygge be as simple as a kitchen pantry? Hmmmm…
What is the American Equivalent of HYGGE?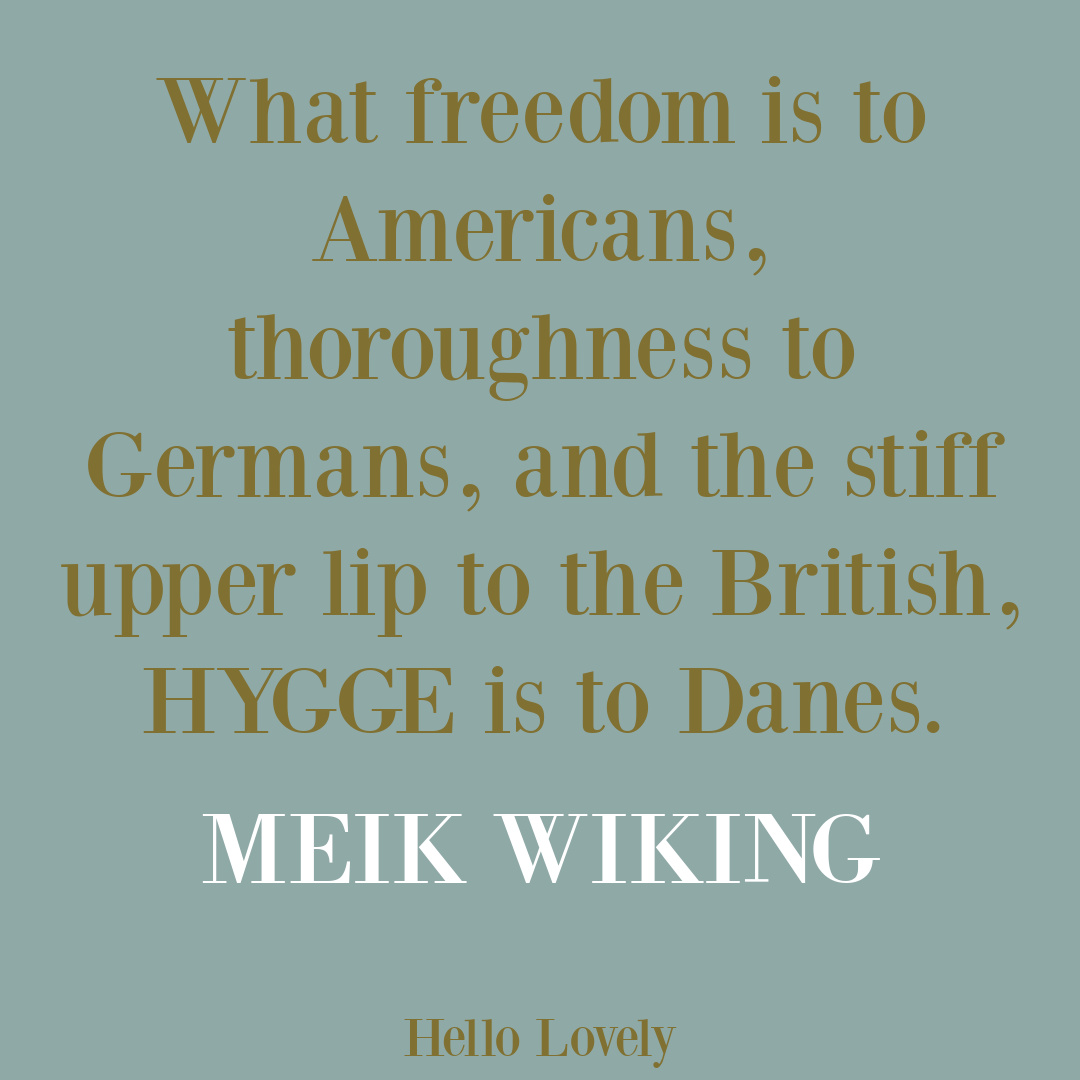 Isn't that an interesting observation about hygge? Firelight seems to play a key role for practitioners of hygge. Two lil' firepits were shared that I own in this fall post with Mary Oliver quotes.
Ready for a simple opportunity to practice hygge this very moment? Awesome. Read "Song for Autumn" aloud (bonus points if there's a pet within earshot who can soak up the hygge too!). Try to keep reading even if you get choked up about the trees welcoming the birds.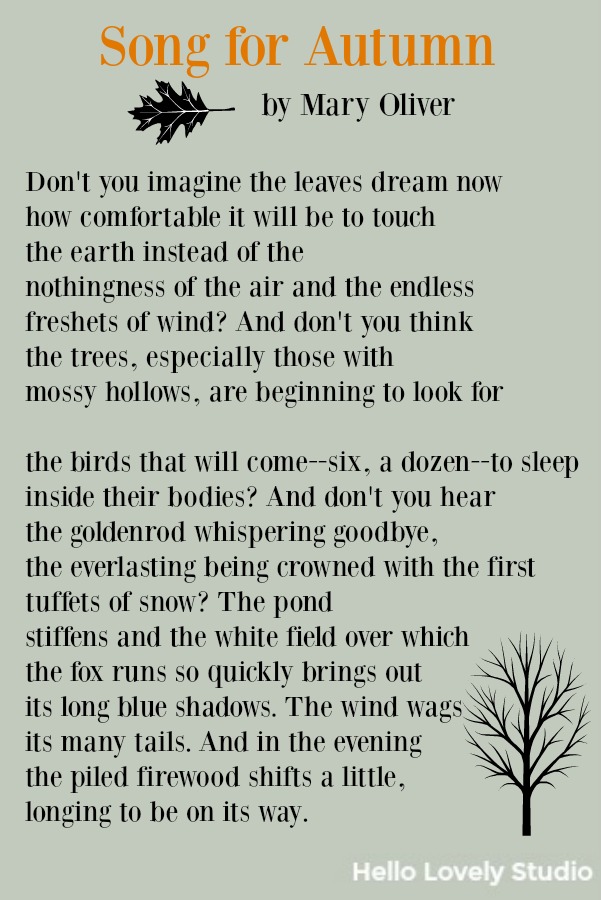 A Memorable Quiet Hygge Moment in Paris
For 10 years now, every fall, I find an excuse to post photos of a pocket of magic my husband and I found while in Paris. When we stumbled upon this Parisian boutique hotel in the Marais, it was a quiet October afternoon stretching wide and wondrous.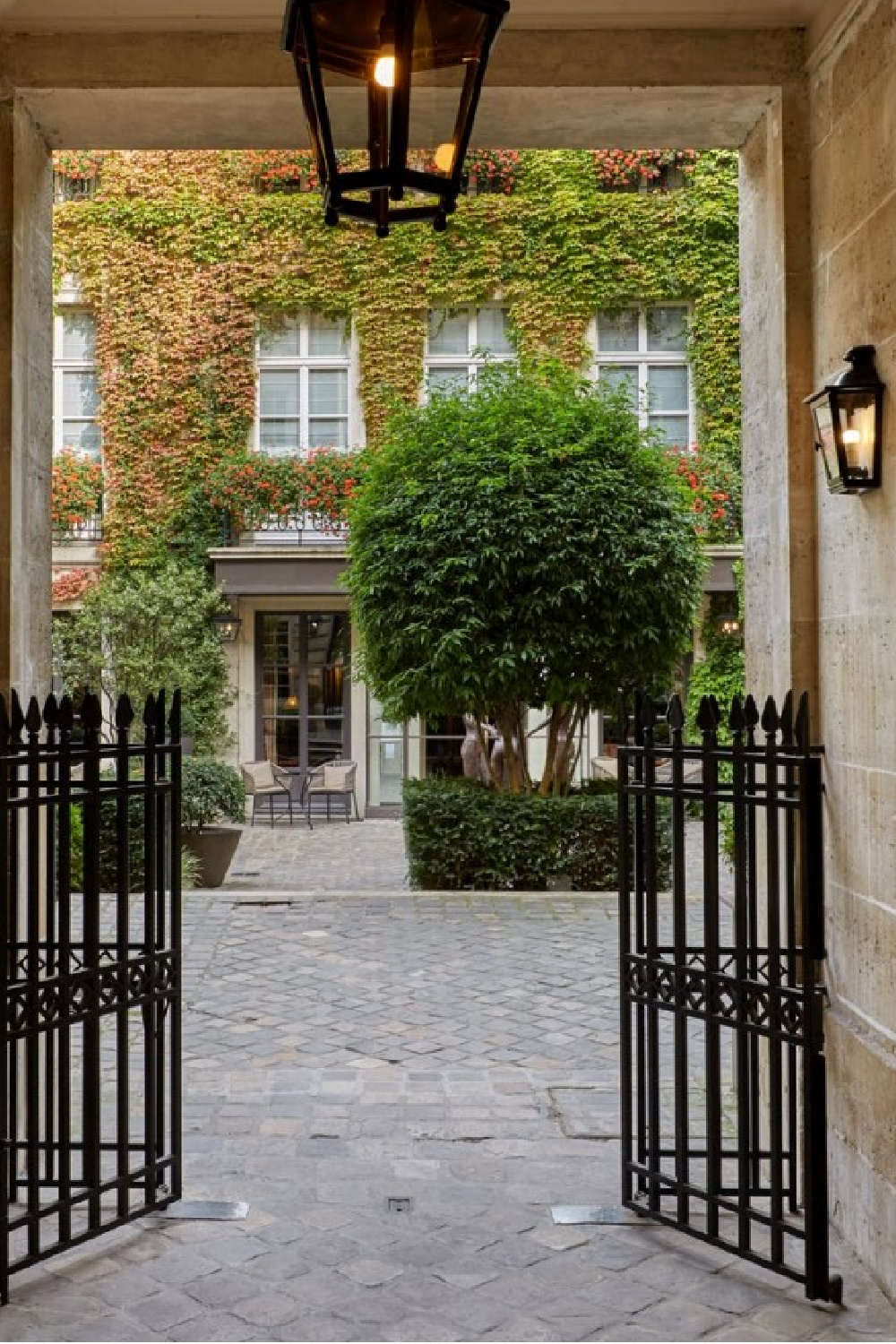 The jasmine climbing this historic mansion took my breath away, and I'll never forget it. See inside it right here.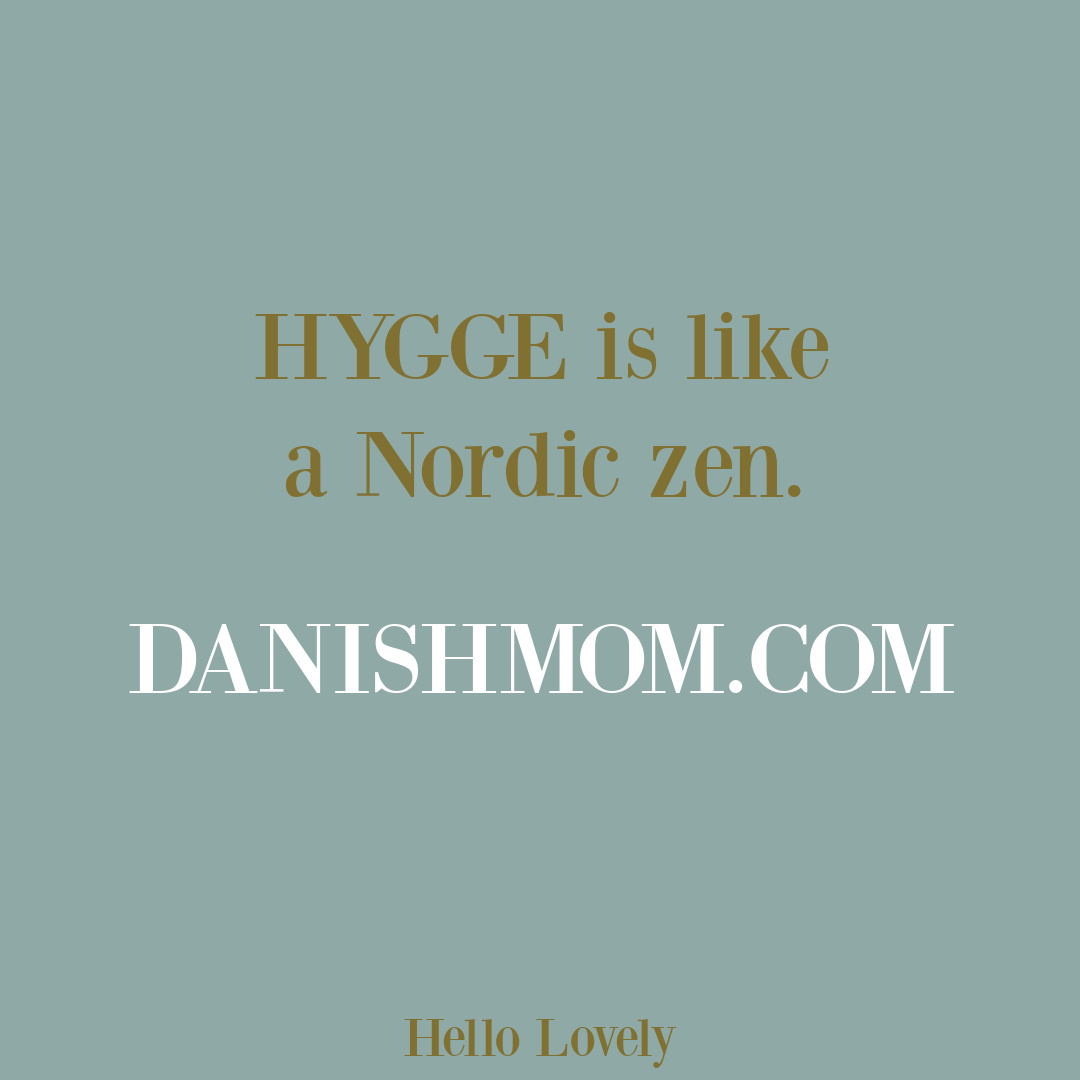 Why is it so much easier to attune with all things hygge when there's a chill in the air? When the flipflops get packed away and the leaves demand our attention? All things cozy cocoon and over-50 were explored in THIS DITTY.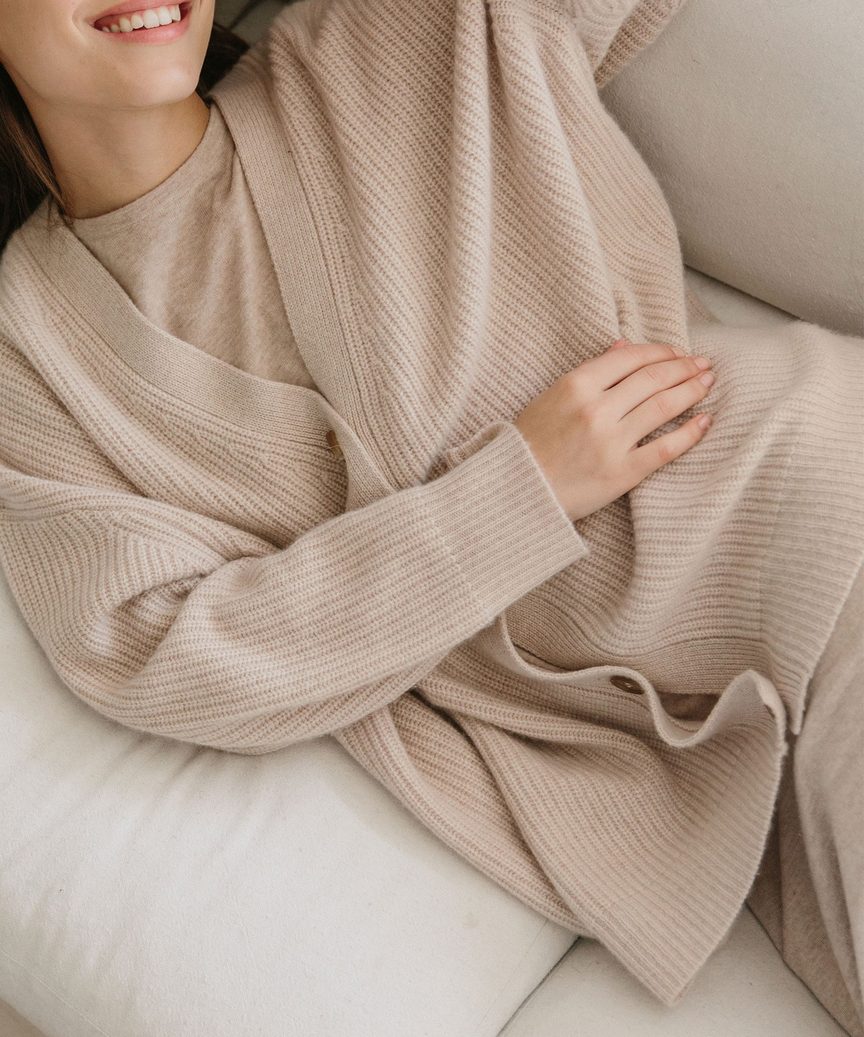 Flameless candles are great and safe and practical. Remote controls for 'em are swell too. But the real thing? Hard to beat! I hope the Oak Essentials balm is in stock again–it is crazy popular for good reason. I want to eat it when I apply it (to essentially become a glazed donut) before bed!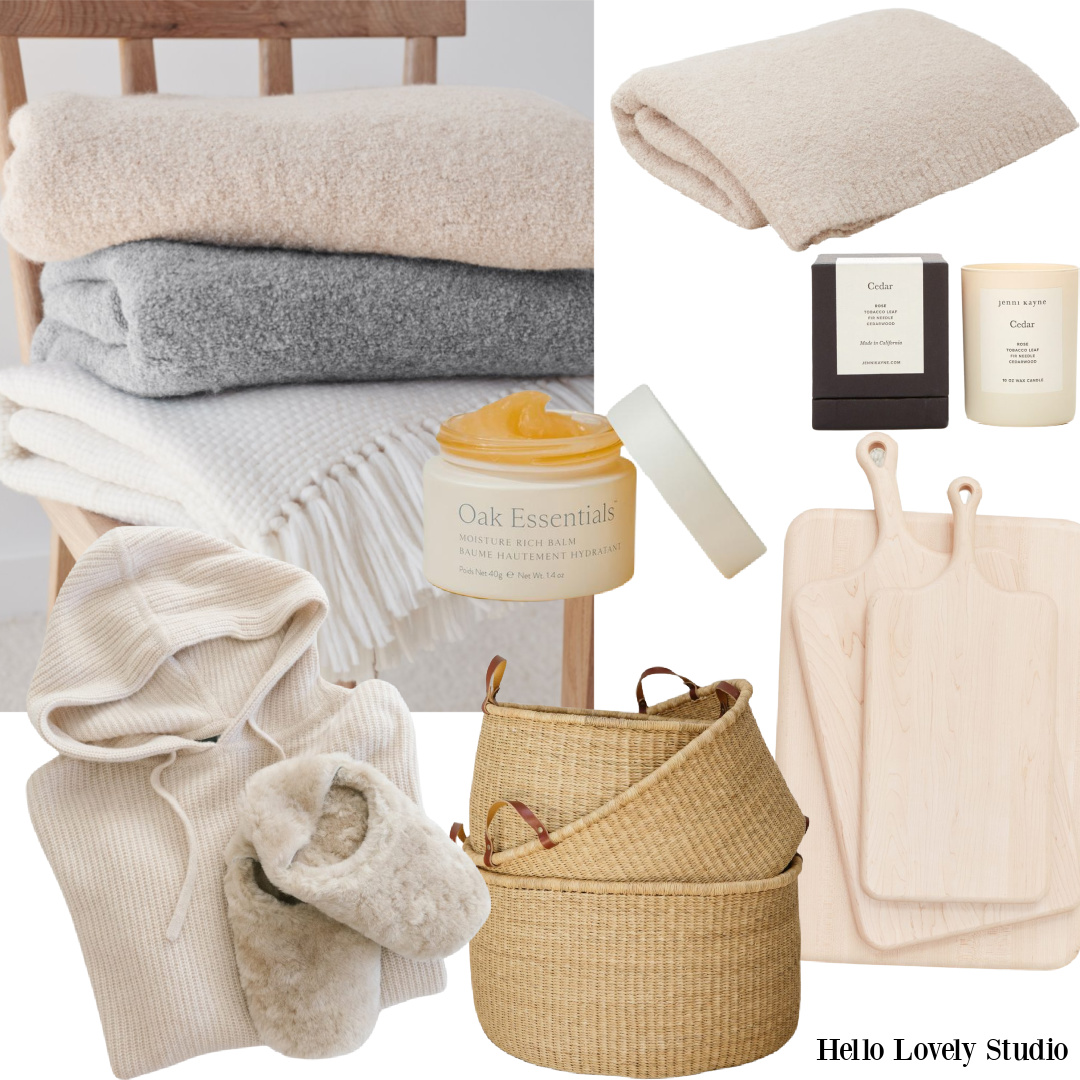 Something remarkable happens both inside and out when we sit before an open fire.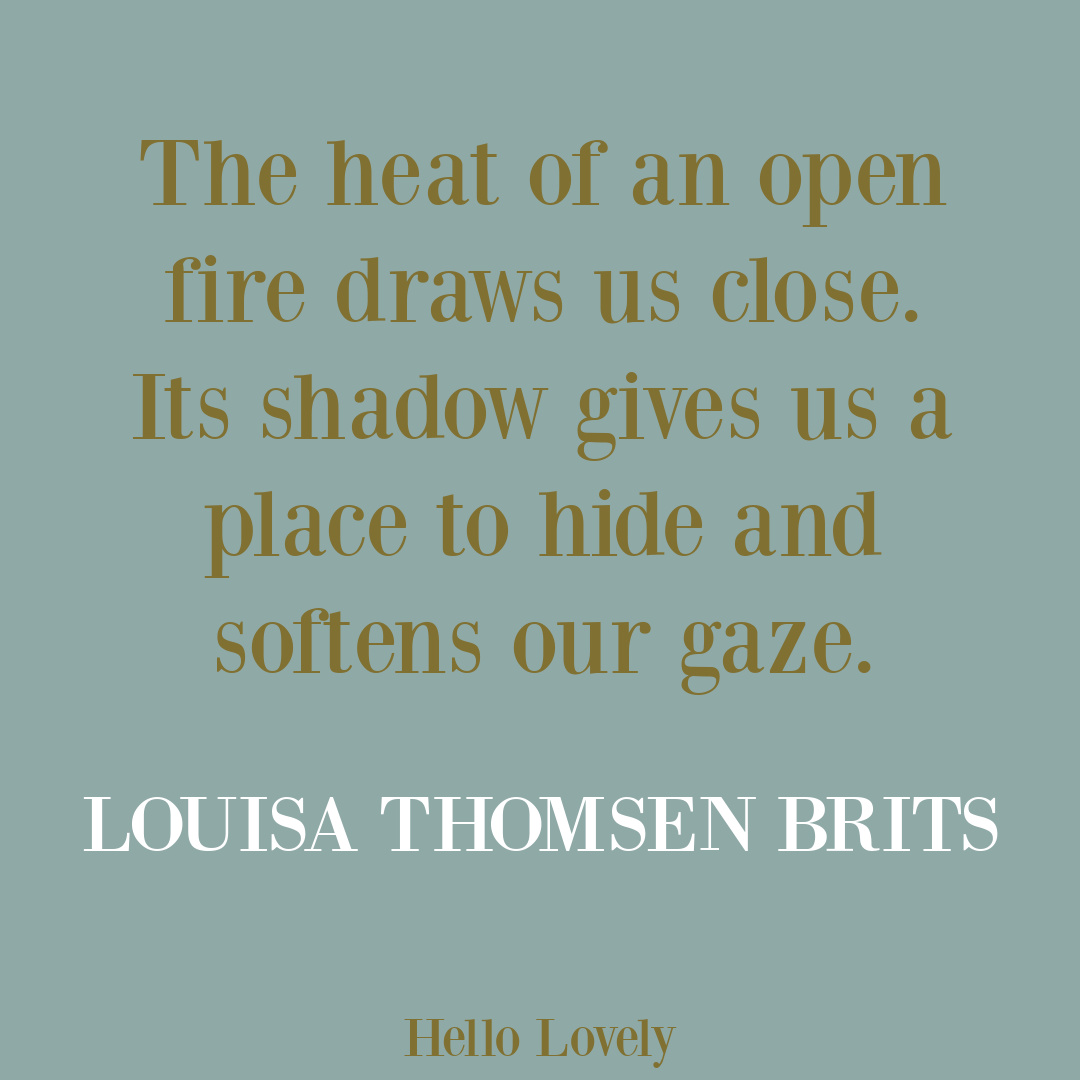 In my late-fifties, I'm all for anything that softens my gaze and your gaze! This story with fireplace inspiration will feed your cozy fantasies, kittens!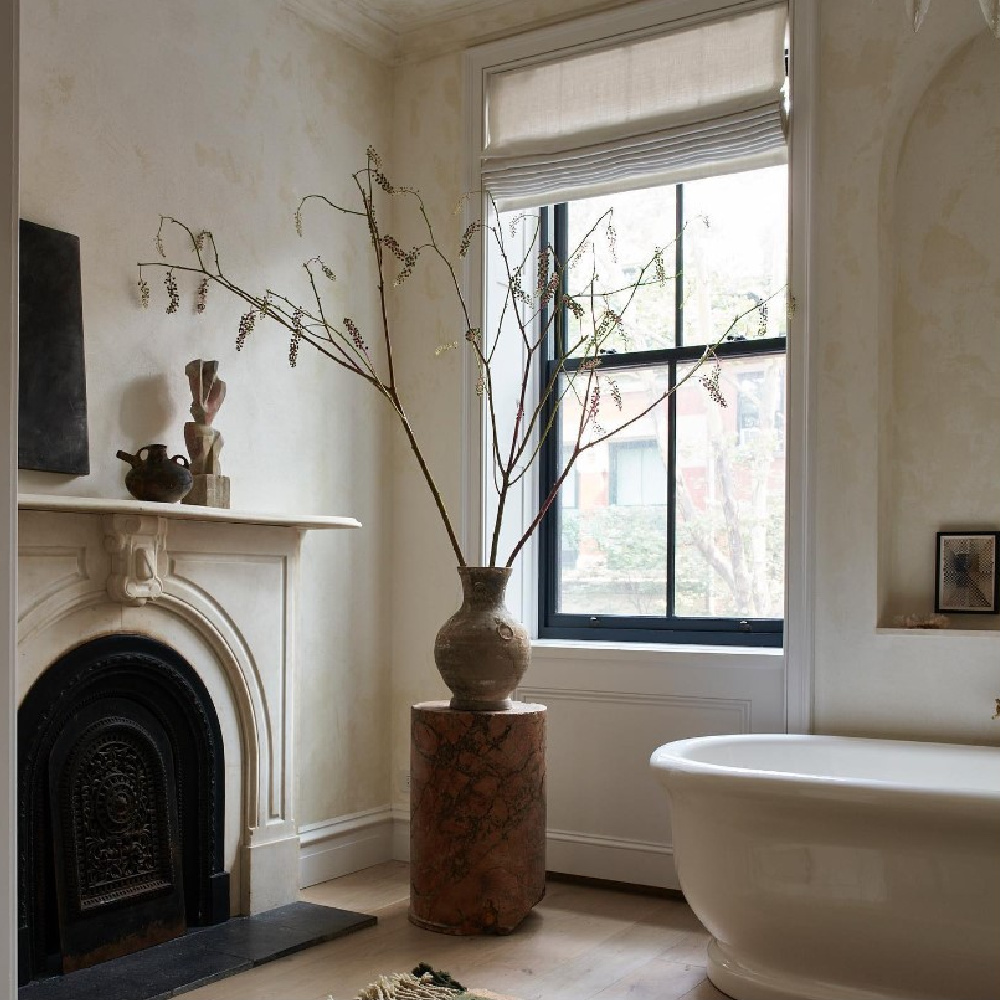 Modern French style is not always the coziest in daylight since it can be more fussy than Scandi interiors. But in the evening? With lights on a dimmer? Tour a modern French home I saw on the market in THIS.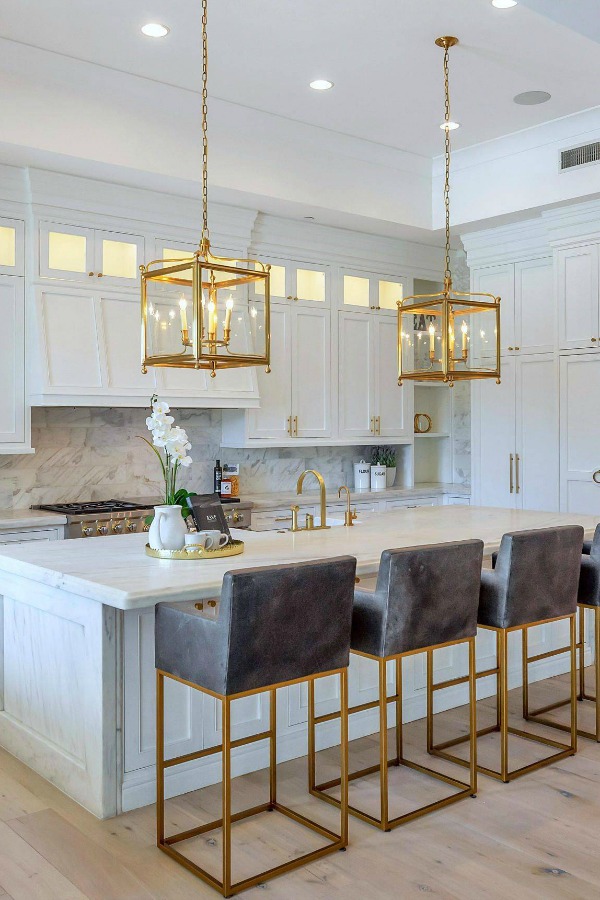 Remember when brass finishes were despised, and everyone routinely swapped fixtures for silvery ones? I wonder if something subtle happens where we collectively crave more warmth? Do you suppose the dynamic is a hygge thing?
Hygge & The Pleasure of Simply Being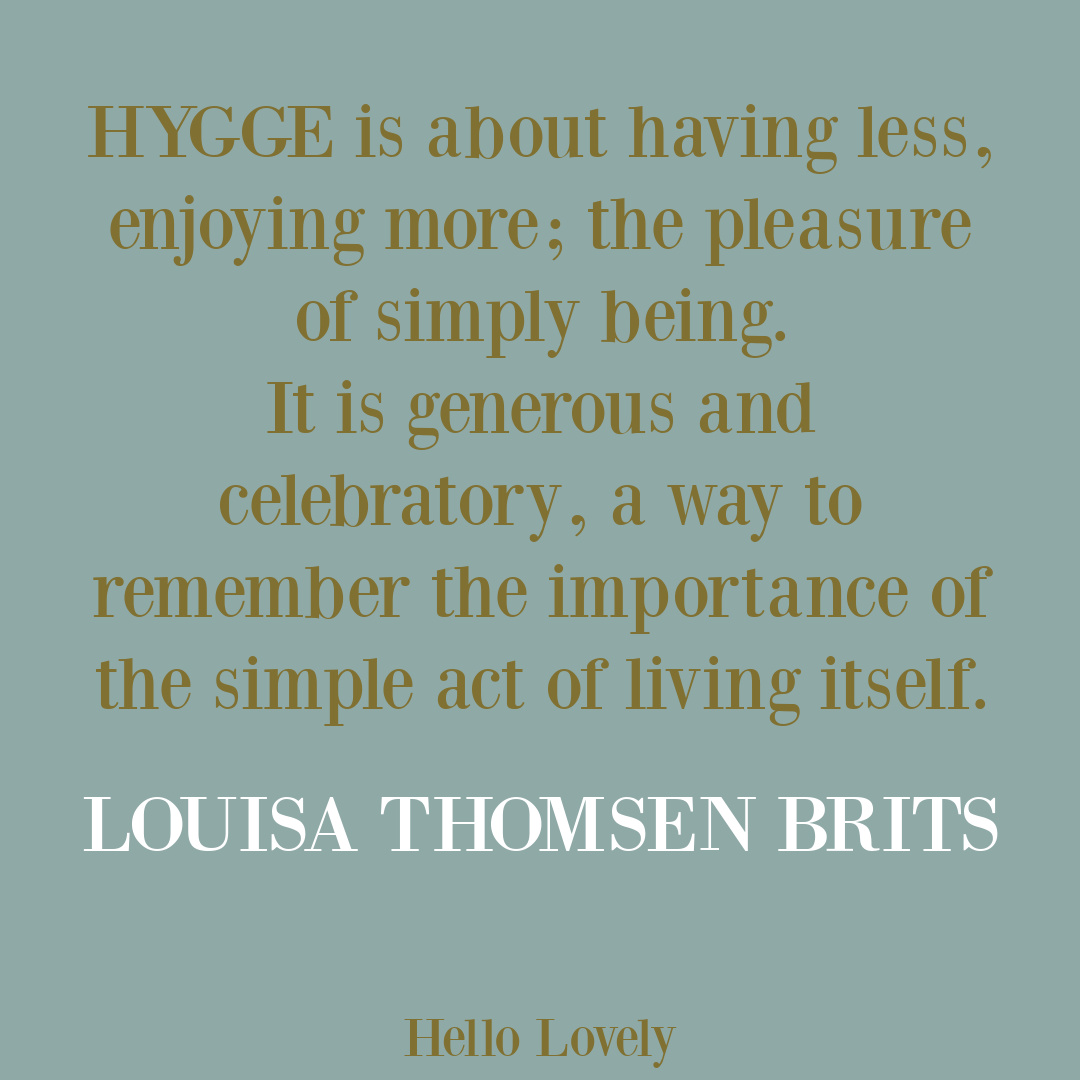 The pleasure of simply being. I'll need to meditate on the thought for a bit. I honestly don't think such pleasure occurs to me in any sort of a natural way. My culture has programmed me to consume and perform to collect pleasure. That's why self-kindness can feel unnatural. Forming new neural pathways can be awkward. If you have children, maybe you recall encouraging them to try new things despite fear, despite inexperience. Sometimes we have to re-parent ourselves.
(See a few French country and classic lighting ideas inspired by a showhouse designed by Brittany Jones in this story.)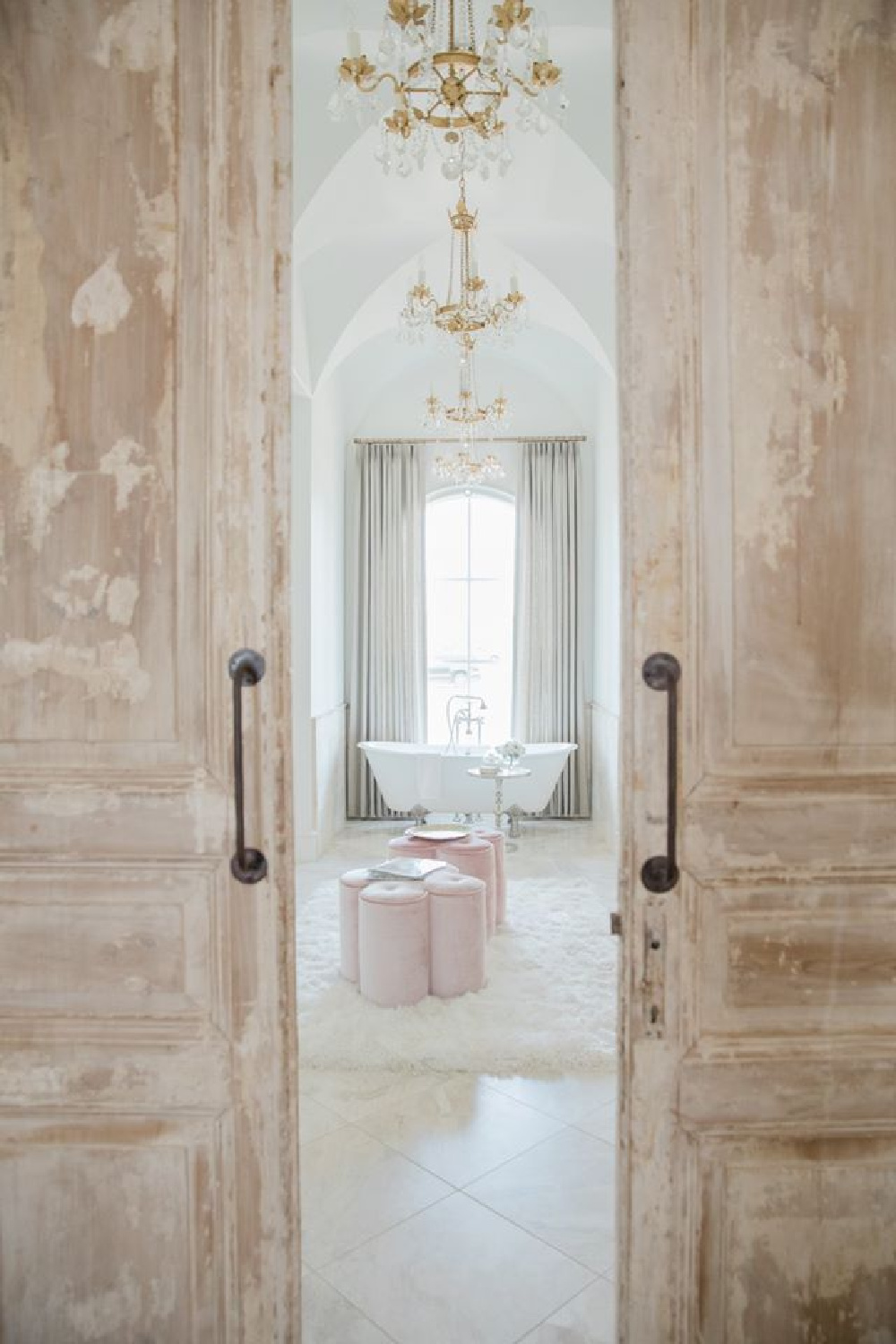 Psst. I am loving the gilded iron Dalarna mini lanterns I bought for the kitchen (see it on the board below). If you are wondering why so many interior designers turn to these high end lighting options, all I can say is, you get what you pay for!
I hope entertaining these ideas shined a little light into your corner of the universe, friend. Believe it or not, there are more September stories RIGHT HERE.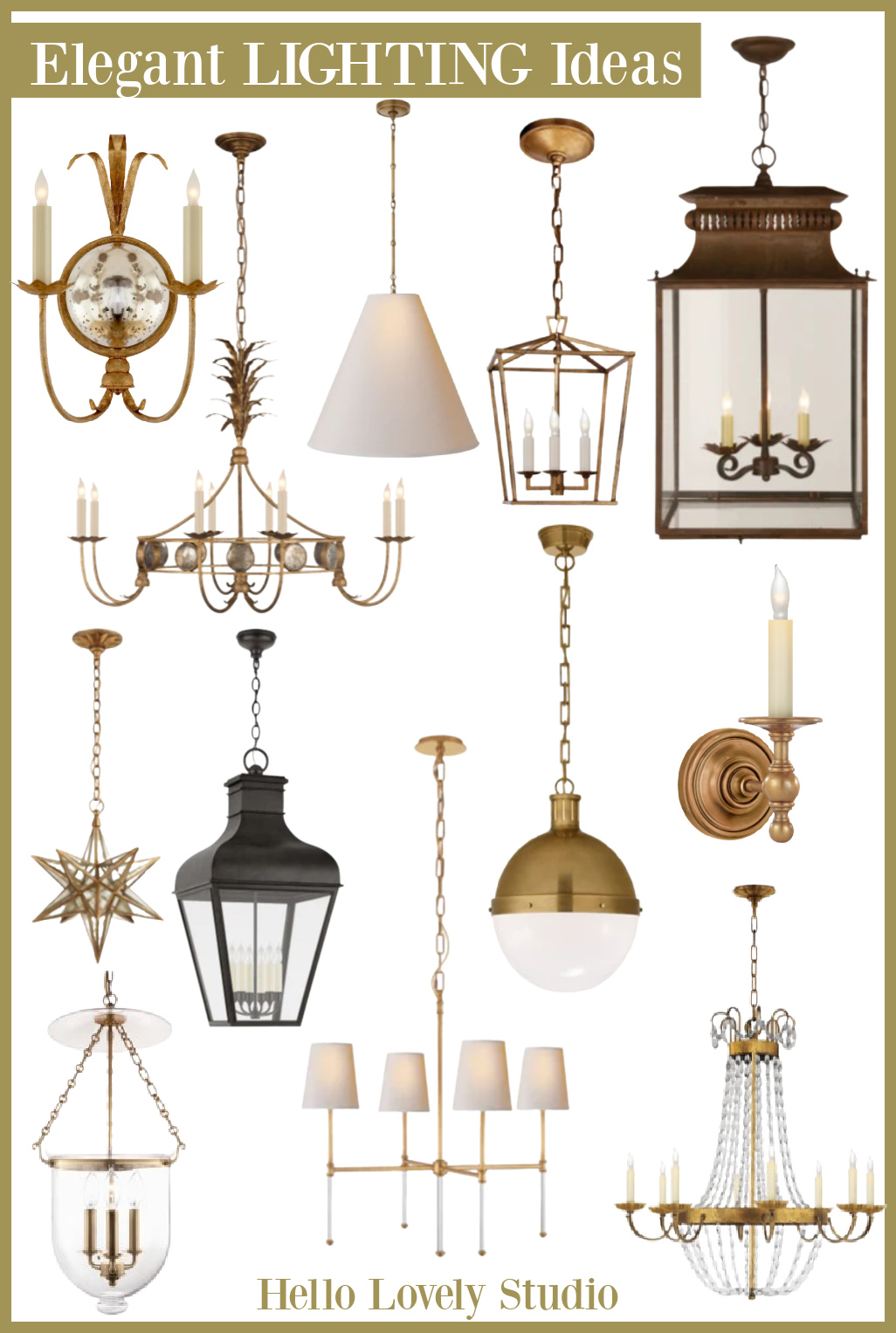 How Will You Embrace Your Own Flavor of HYGGE?
I'm so grateful for the Scandinavian traditions I grew up with. For the small things that were not small at all. Studding oranges with cloves. Standing near the stove where my Swedish gram turned Swedish pancakes in a cast iron skillet. The buttery aroma in the air. Her prayers in Swedish. Sitting at her graceful Duncan Phyfe table set with blue willoware for pancakes served steaming.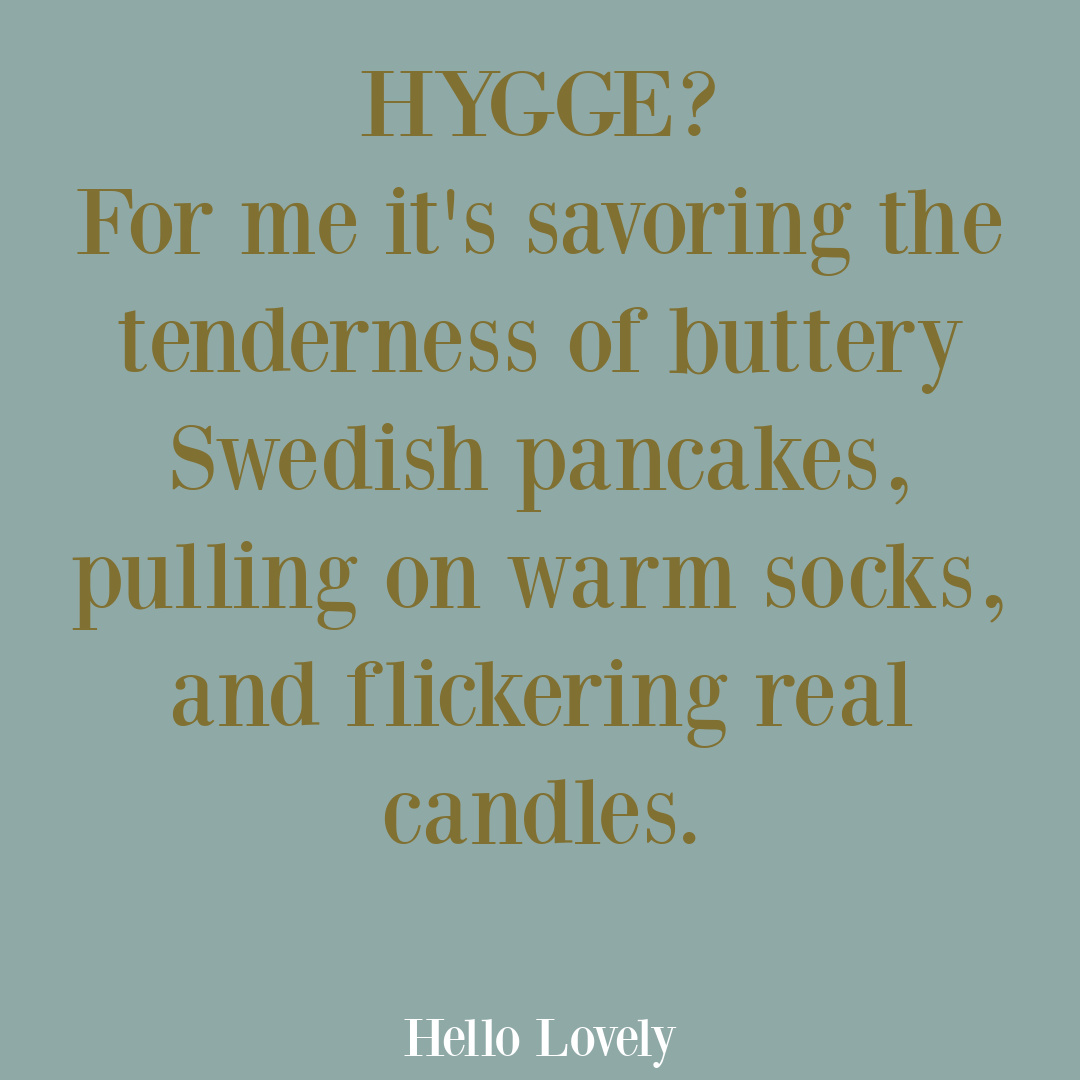 Do you need a little more HYGGE, a little less heartache? Me too. It looks like rain in the forecast. I'm just gonna whip up some pancakes for us and light a few candles. Pull on your wellies and head over.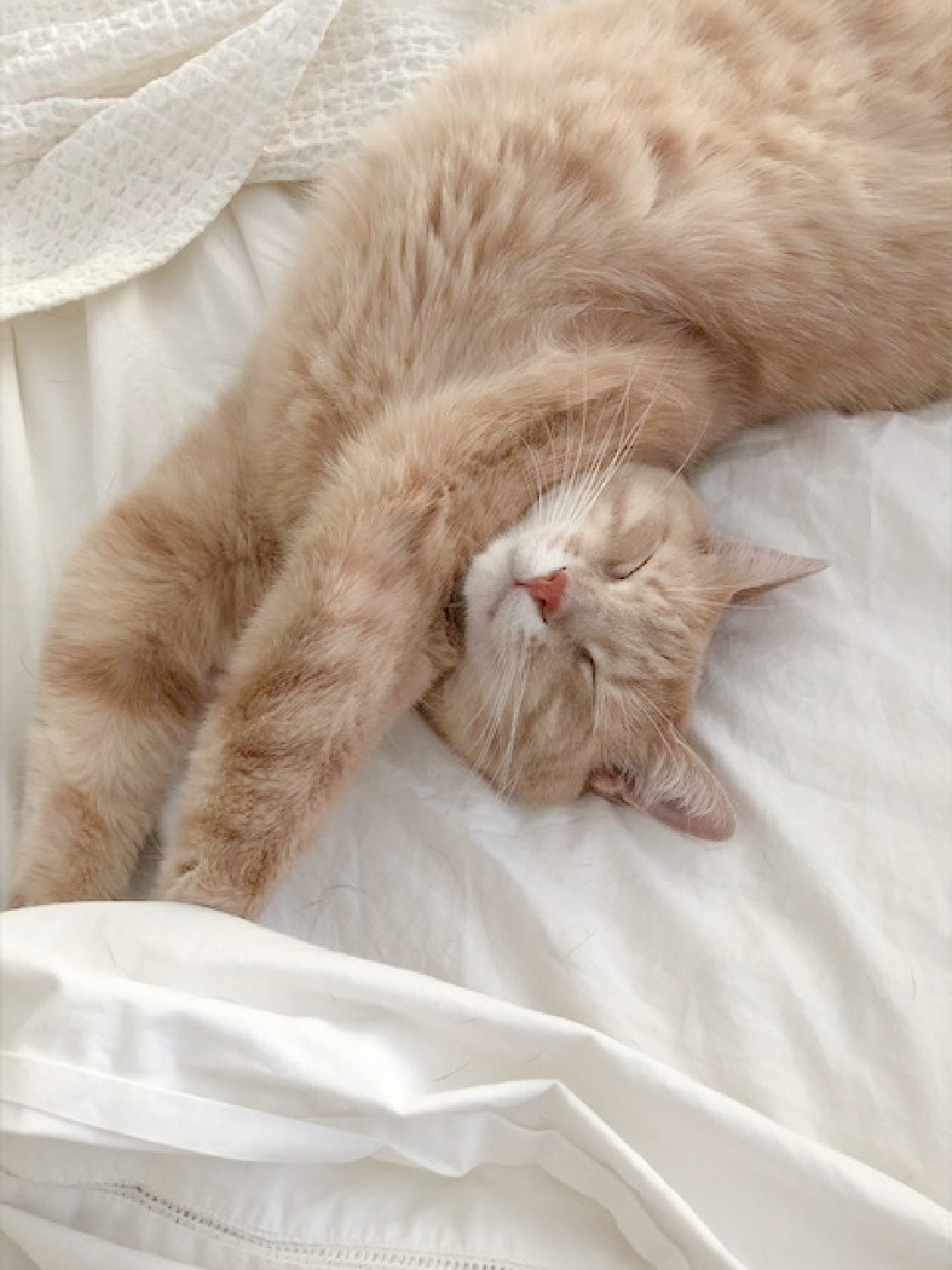 The air smells like butter here.
I independently selected products in this post—if you buy from one of my links, I may earn a commission.
Peace to you right where you are.
-michele
Shop for items you already intended to buy on Amazon RIGHT HERE, and also find home decor here to keep decor inspiration flowing on Hello Lovely!
Hello Lovely is a participant in the Amazon Services LLC Associates Program, an affiliate advertising program designed to provide a means for sites to earn fees by linking to Amazon.com and affiliated sites.