Get ready to welcome unique home design by architects, designers, stylists, writers, and free spirits across New York. These home tours form an amazing collection within a book of stories (editor Karen Howes) and photography by Simon Upton with a forward by Rupert Thomas. Some spaces and homes have never before been seen and all are swoon worthy. Prepare for a joy ride of personal self-expression and artistry. Should you need a nudge to release any design inhibitions, let today's New York home tours within NEW YORK INTERIORS be it.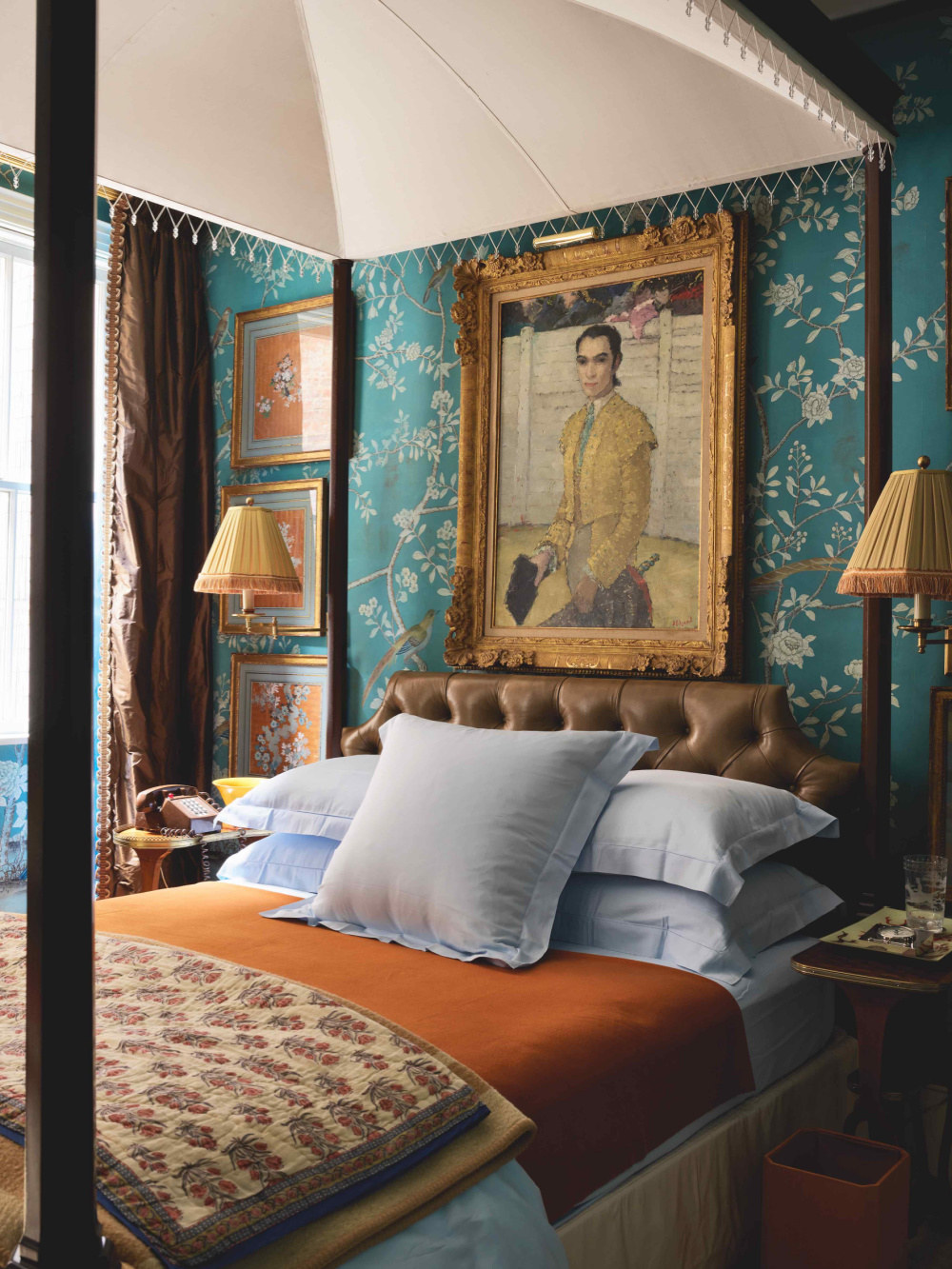 New York Home Tours: Remarkably Diverse & Unforgettable Designs!
In this stylish volume, author and photographer Simon Upton opens with humble gratitude and writes,
"New York would never have kept me so faithful for so long were it not for the wonderful people I have met along the way."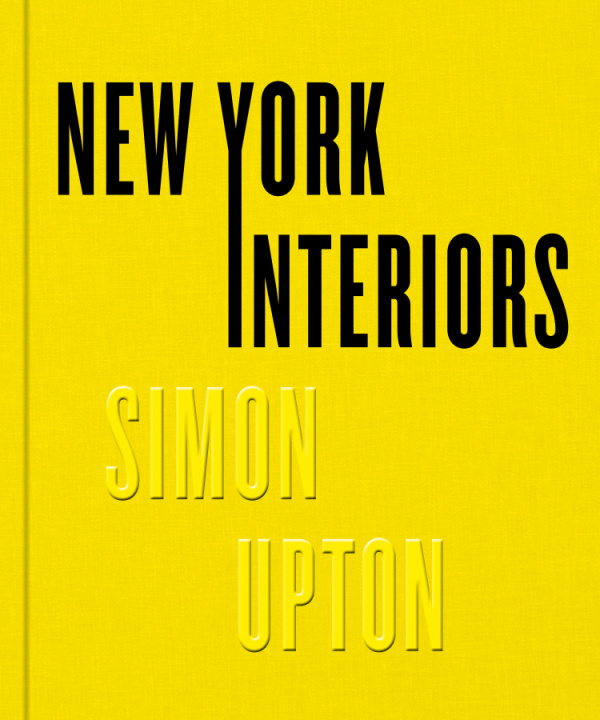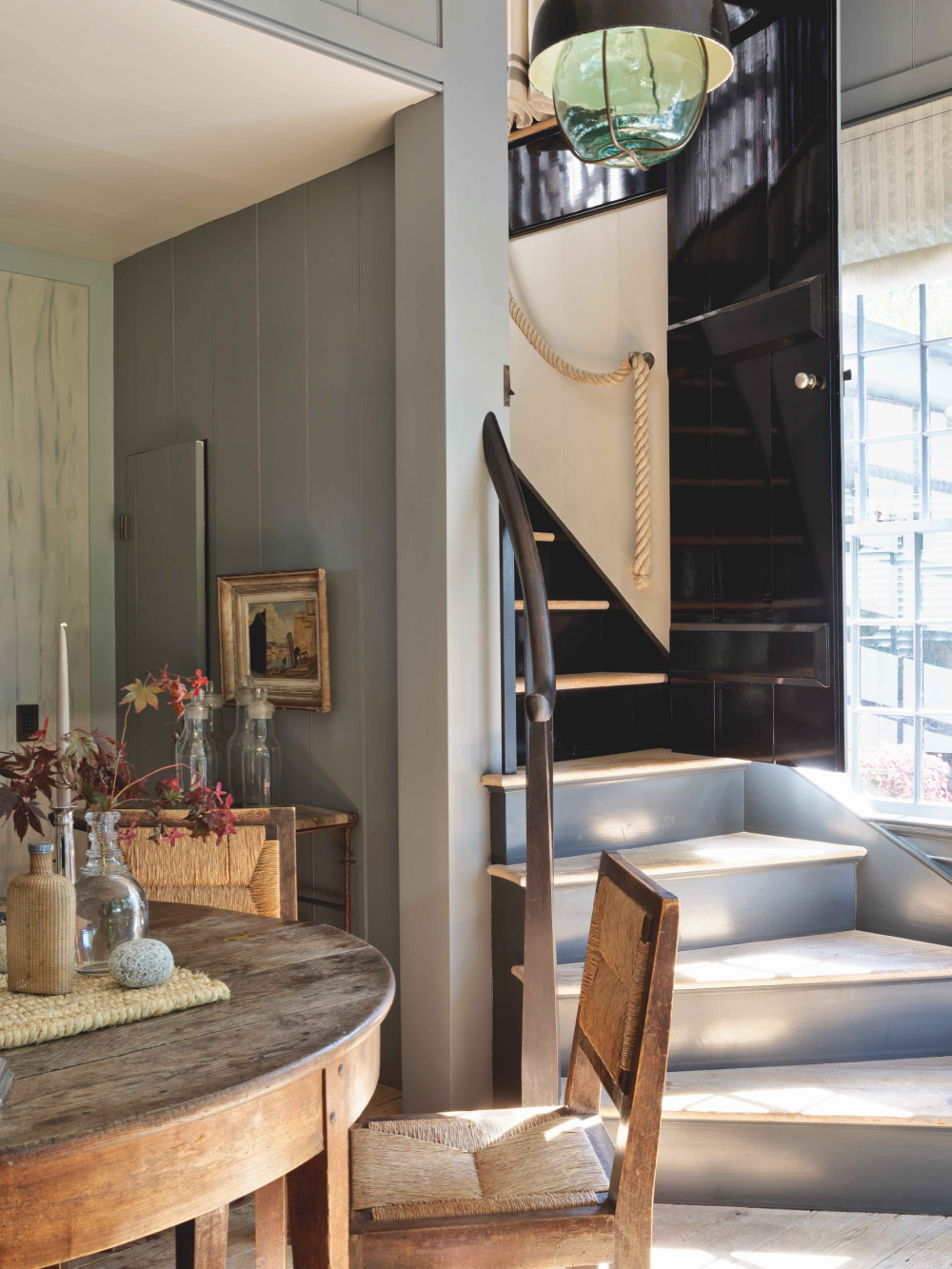 Unique New York Homes Celebrate Diversity
It's doubtful you'll see interiors spotlighted here reminding you of your own home! Whether located in the city or countryside, all were dreamed into existence from decidedly personal and bold points of view.
Nothing close to ordinary appears on these striking pages. Consider how Miles Redd describes the process of assembling the bath in his New York townhouse:
"My bathroom I discovered in a salvage warehouse. It came from the Lester Armour House, designed by David Adler, in Lake Bluff…It is by far the biggest room and, from time to time, doubles as a dining room."
Bathroom as flex room? The largest room? A dining room! See what I mean about letting go of your preconceived notion of design laws!?!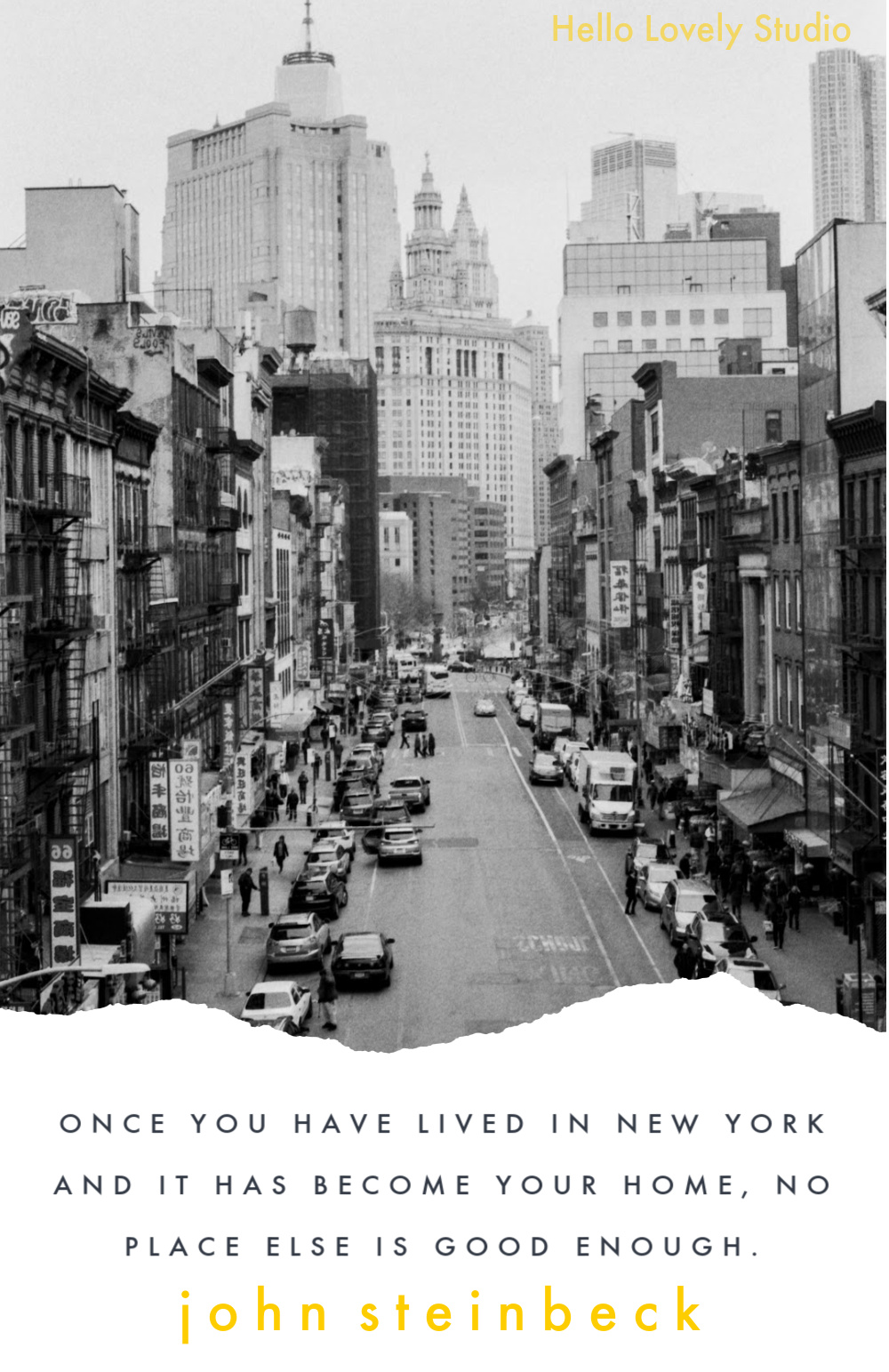 Don't look for floorplan inspiration or resources for your own schemes. Rather, you'll discover interiors that are a testament to freedom from rules.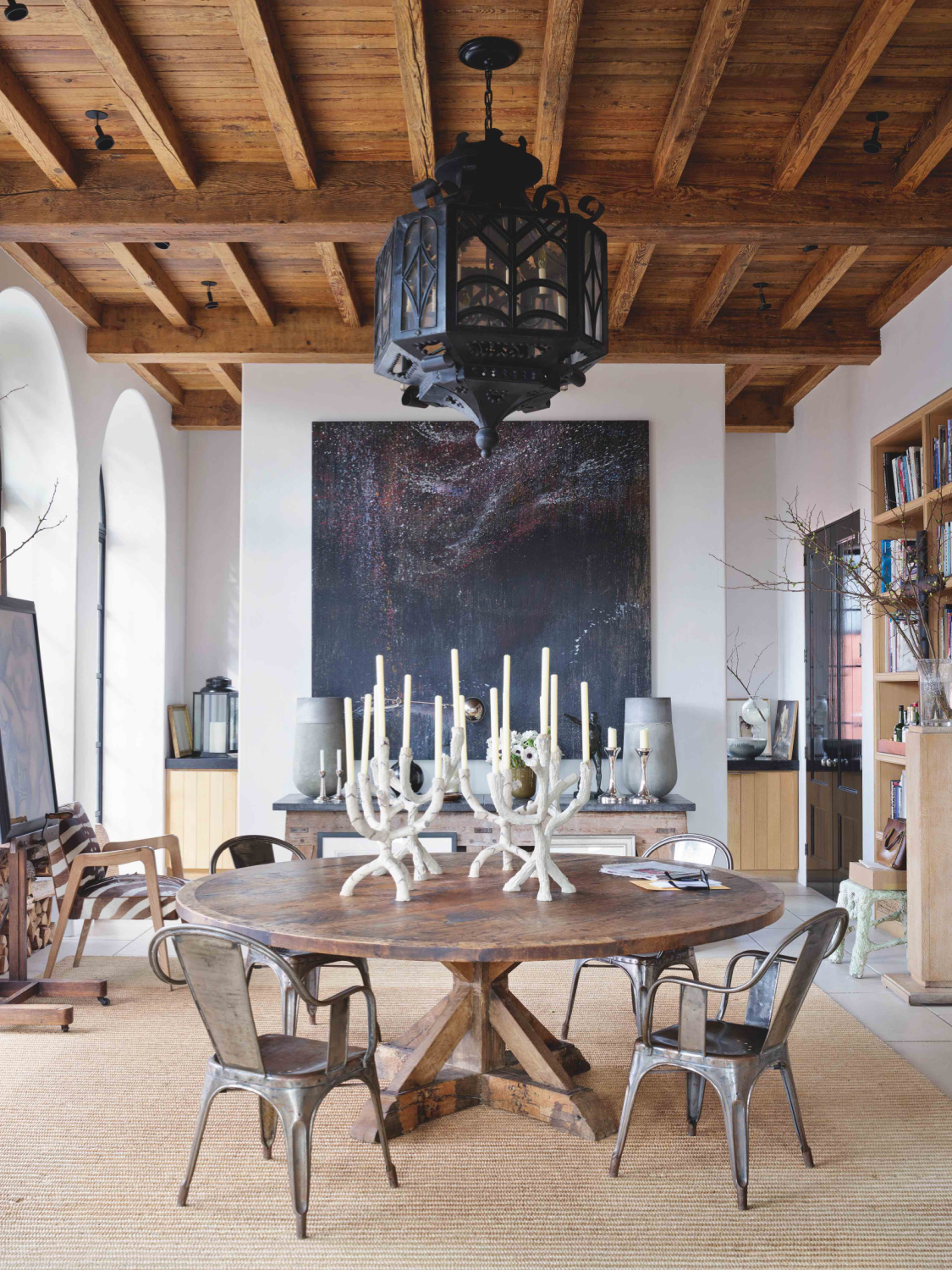 Artful & Soulful Interior Design Without Rules
Playful scale, odd pairings, traditional-yet-modern gestures. Eclectic collections, quirky architecture, and artful objects become backdrops for daily living. It's a treat to tour such private abodes that elevate the everyday and are so very cherished.
I am smitten with this New York kitchen!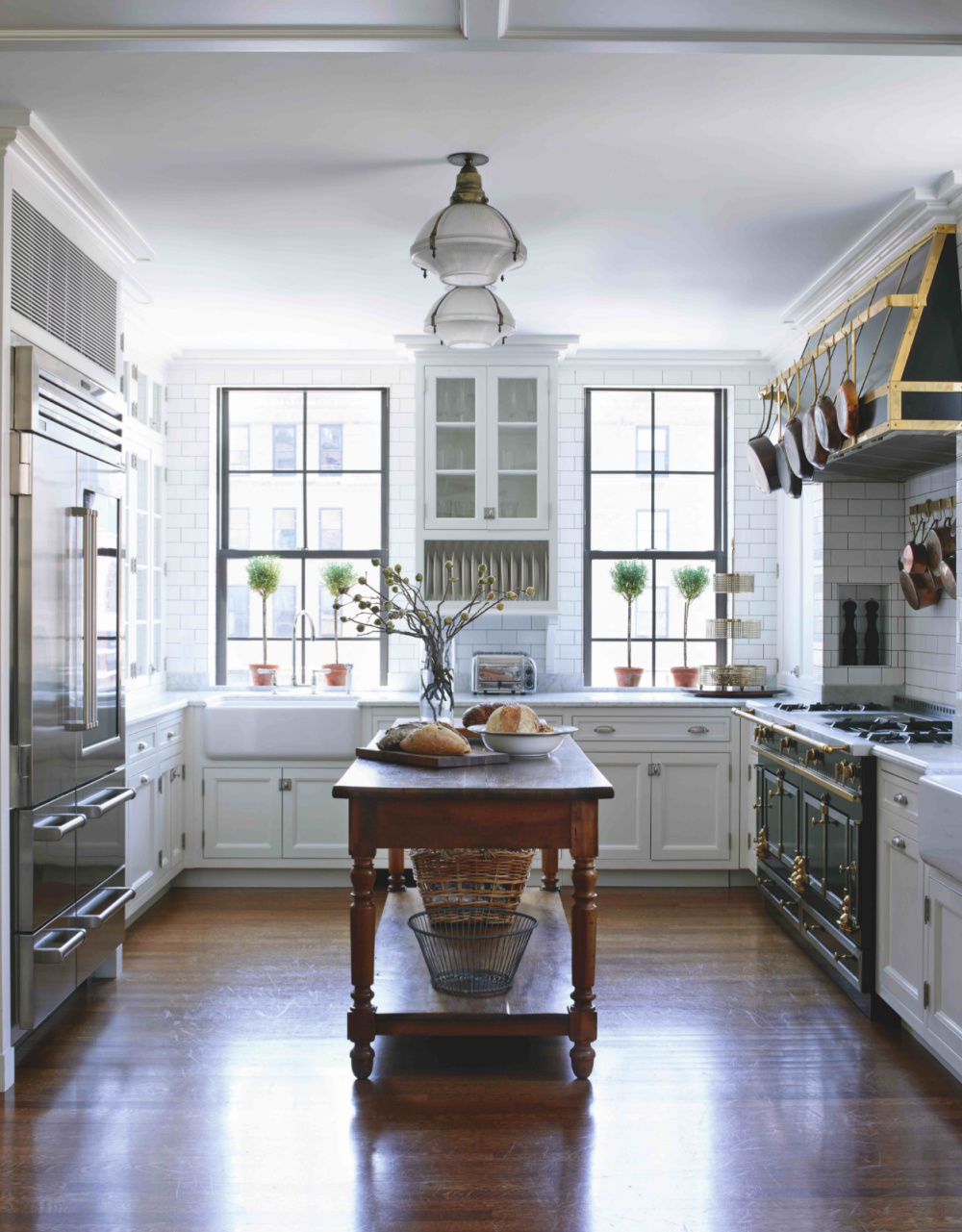 As you might imagine, the photography is exquisite as Upton captures poignancy in the homes of friends, not strangers. Magic tends to happen when simpatico, hospitality, and a reverence for artful living inform the dynamic.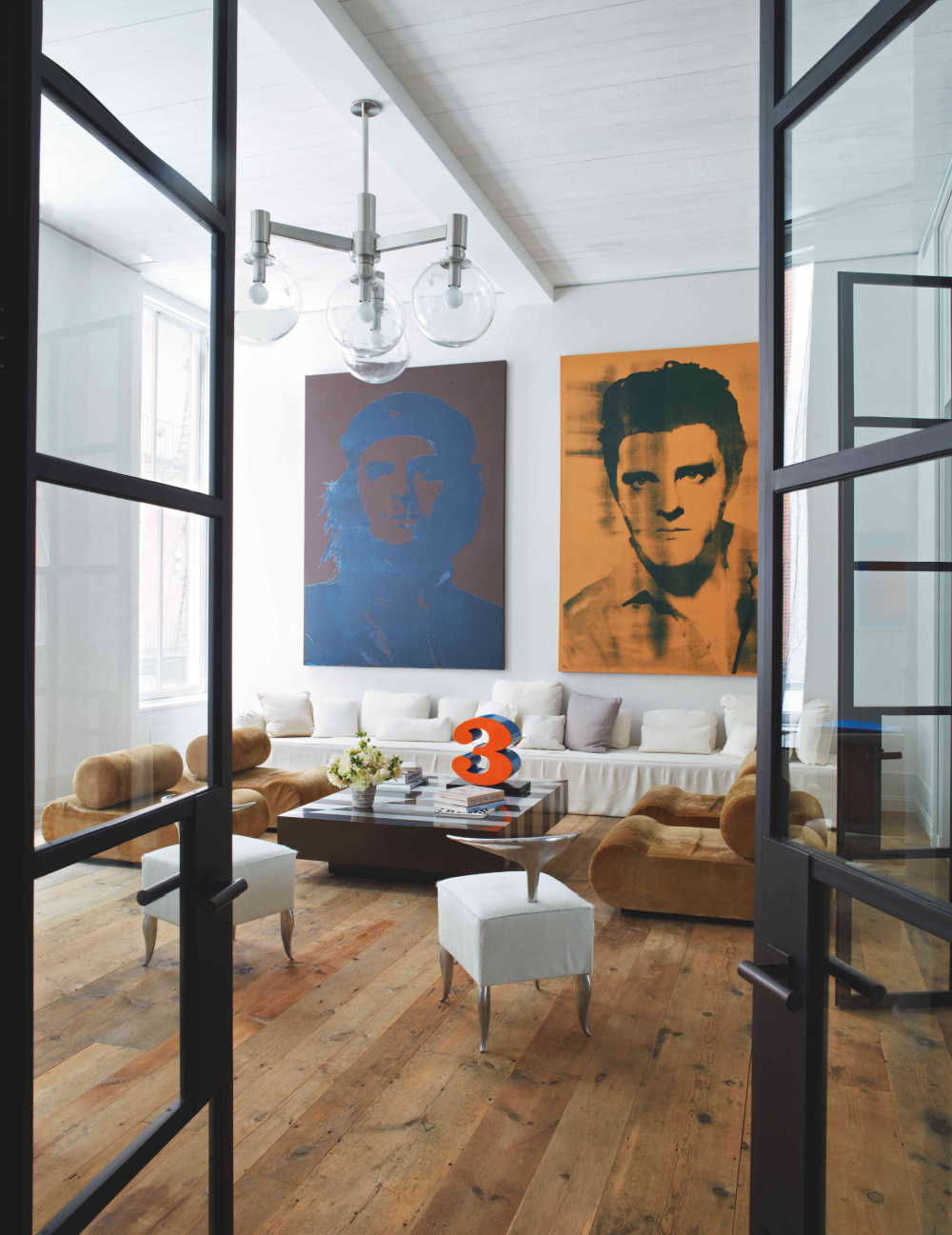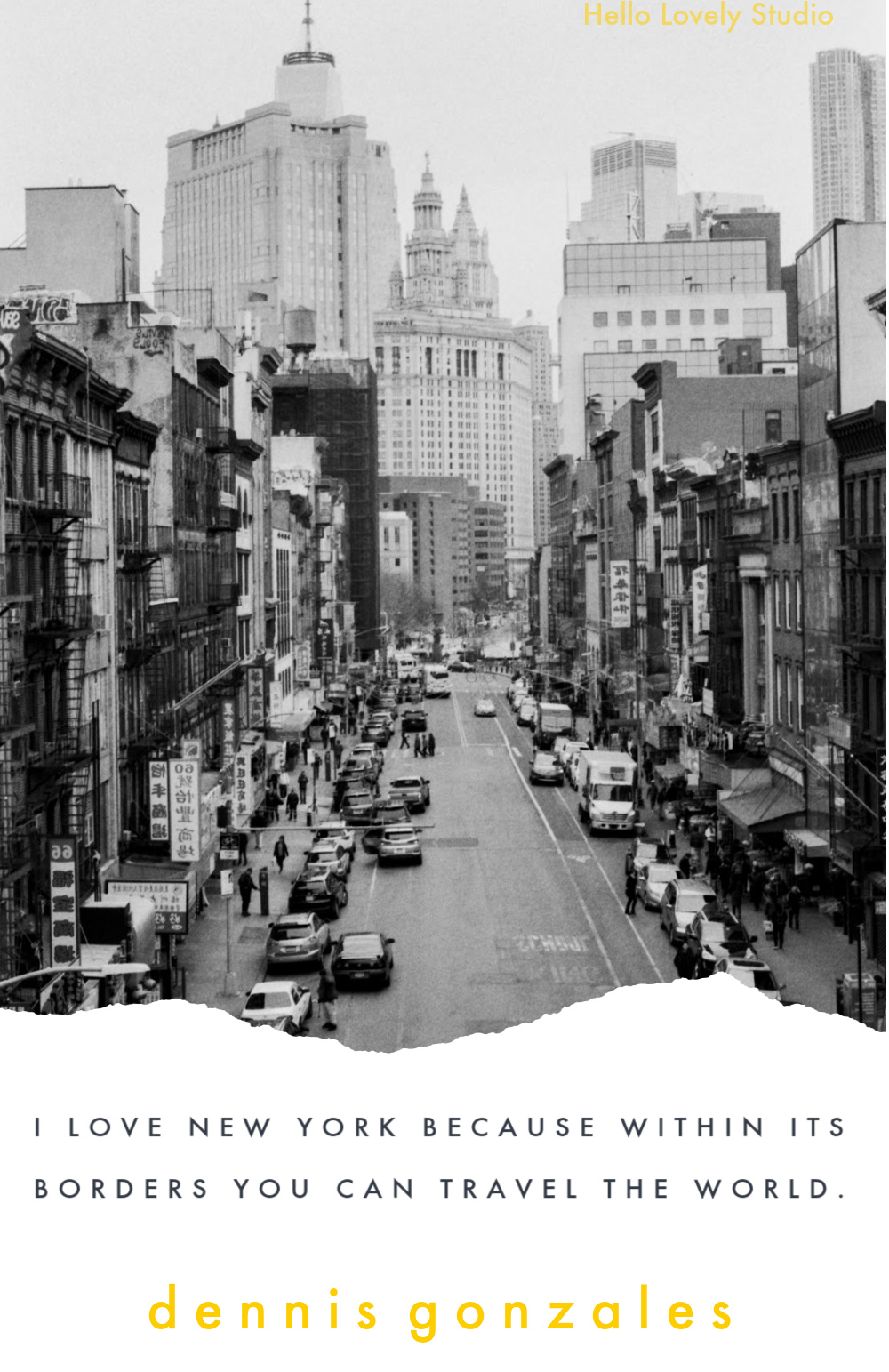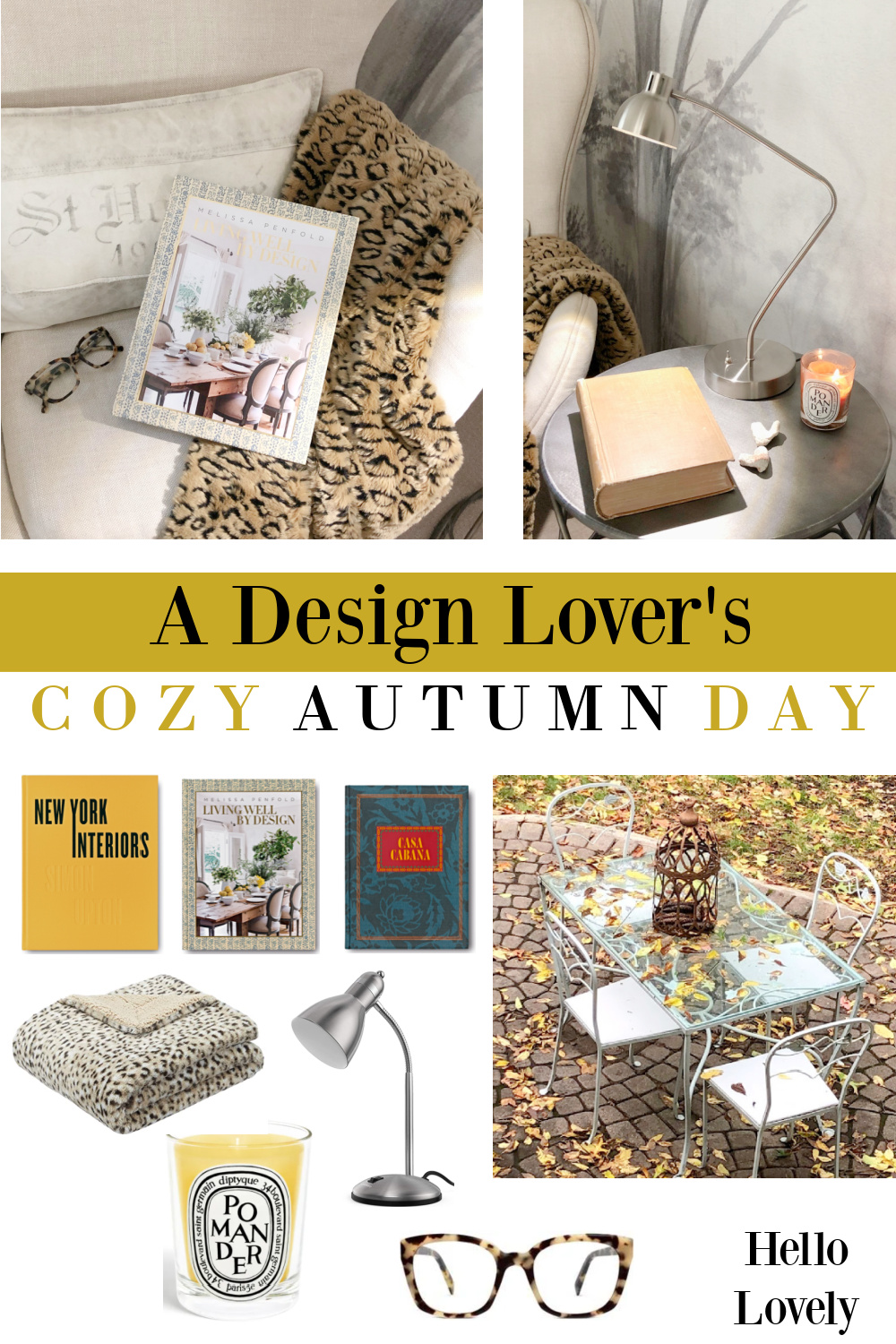 Engage With These Design Images & Stories From the Heart
Does the sentiment expressed with neon in this modern bedroom (below) move you to melancholia? Or does it evoke a vulnerable longing that is difficult to name with language?
It's that sort of mix and synthesis which transcends language that I personally find intriguing and mysteriously lovely about interior design.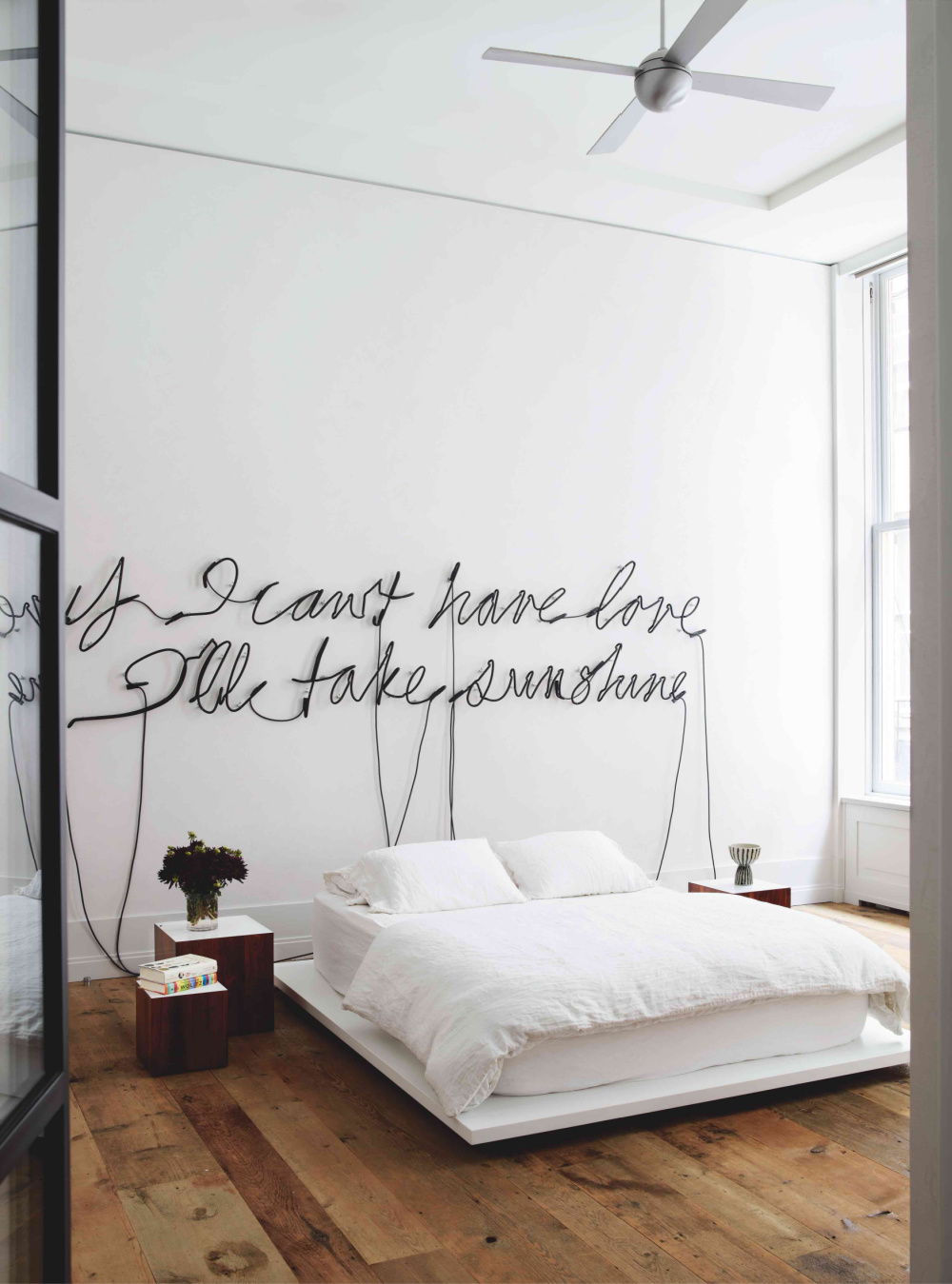 You'll discover plenty of depth and intimacy within NEW YORK INTERIORS. I wonder how this book will inspire you to adjust your lens. Will you see your own nest with fresh eyes as you consider the spaciousness creative freedom affords?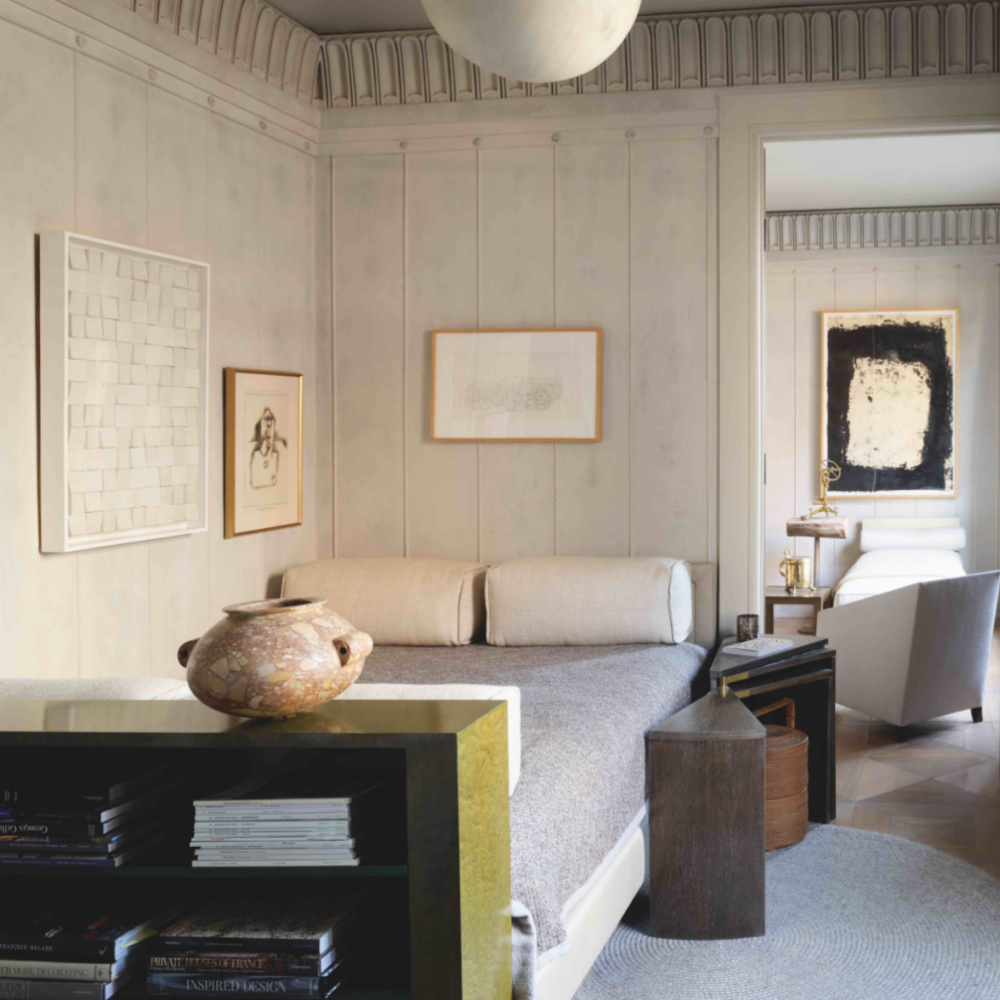 The Energy of New York Inspires Wonder
Perhaps you'll find yourself awakened by the level of restraint in some of these designs. By the celebration of abundance in others. I wonder if your senses will fill with wonder as mine have. There is just so much beauty in the breadth of how humans express their passions and imagine spaces they call home.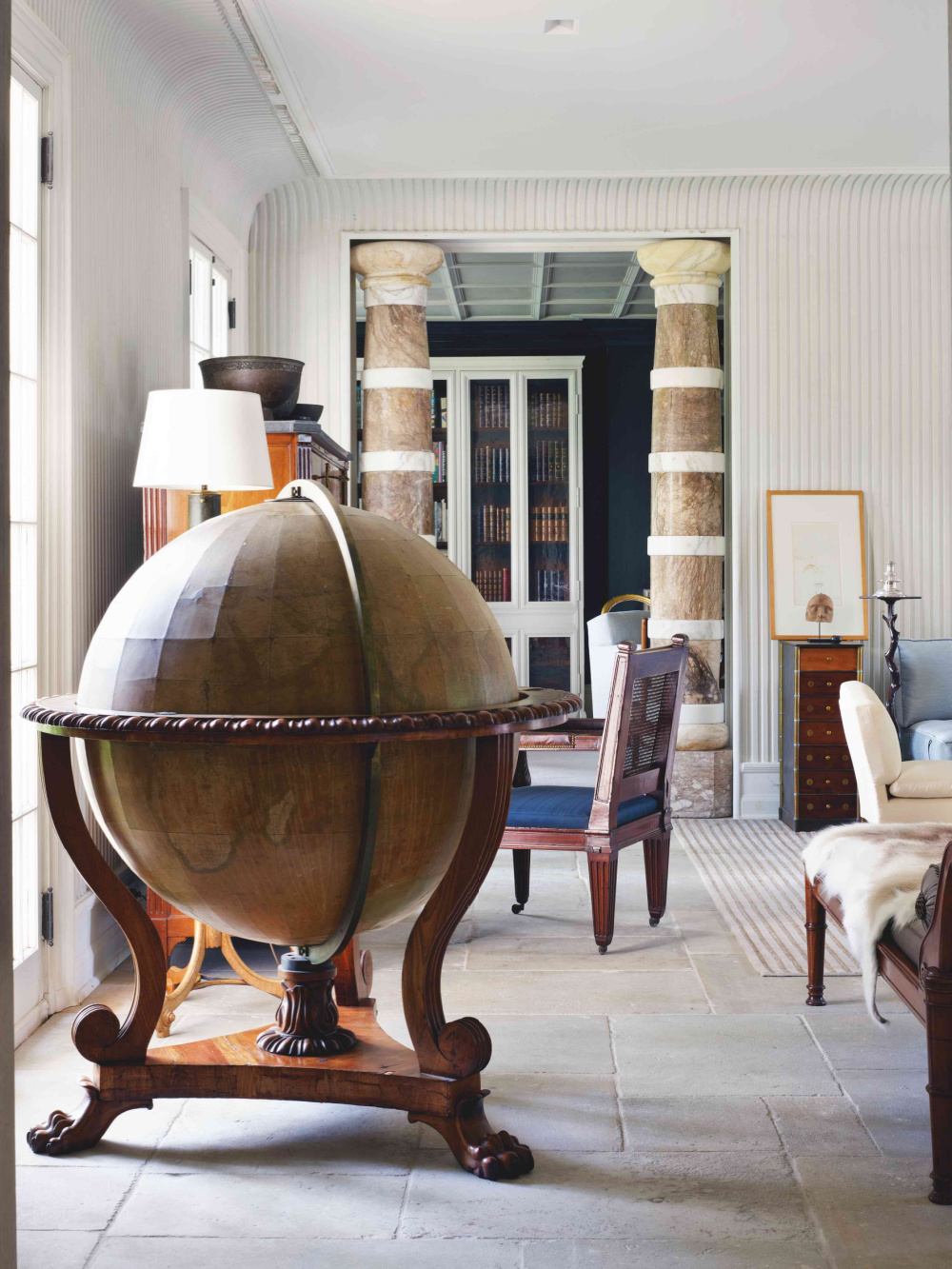 It rings dramatic, but journeying through NEW YORK INTERIORS feels like self-care for my creative self (um…is creative self-care a thing?). Who can say what fruits will come?
The thing is, designing types connect in deep ways with their shelters. For example, Aerin Lauder discusses the most important element within a space:
"For me, light is the most important element in any space. It brings warmth and life, while the play of shadows, as the light moves around a room, introduces a constantly changing energy."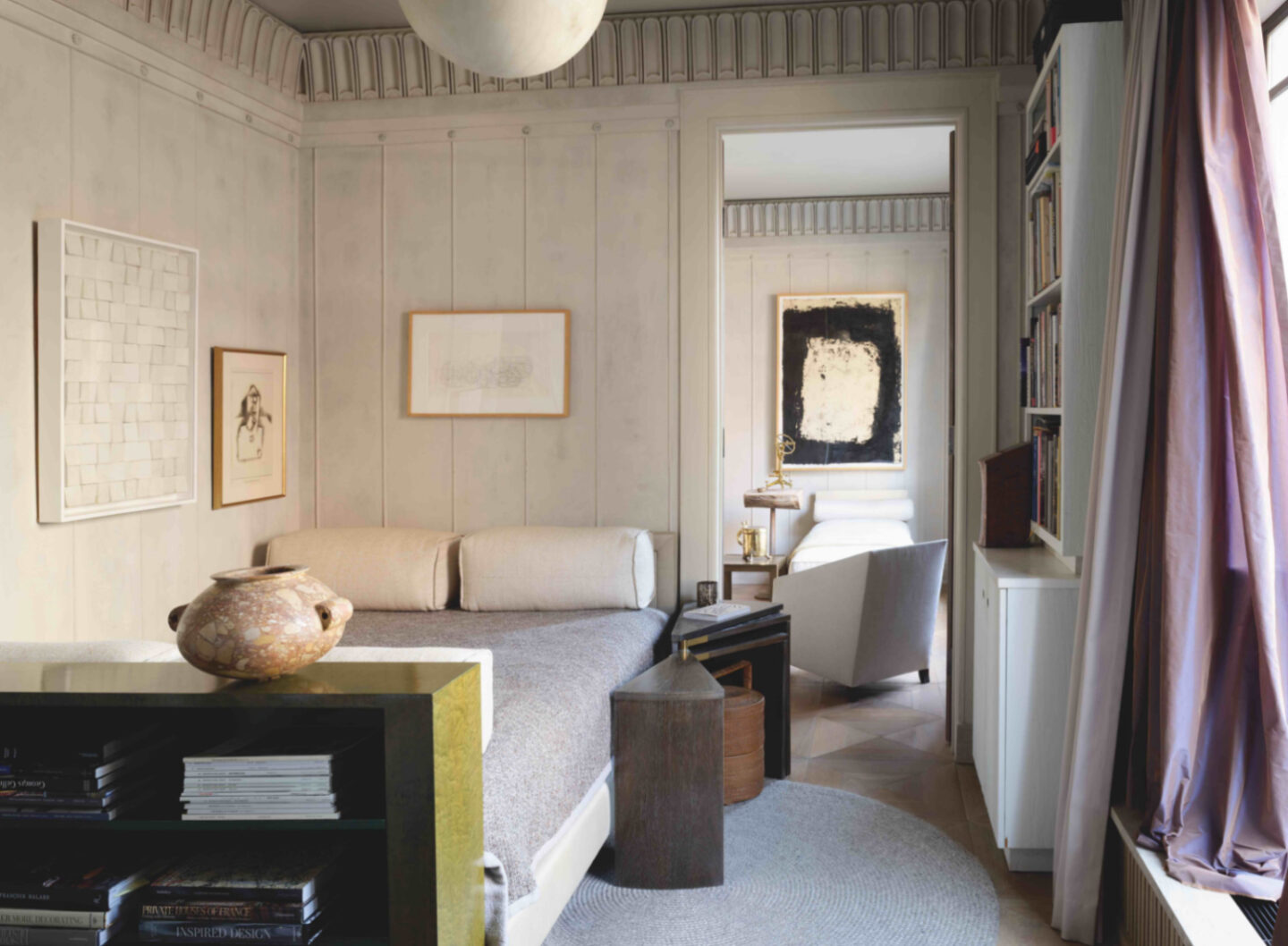 Be Surprised by This Stunning Collection of Interior Images
Also, I found myself repeatedly surprised and stirred by the heartfelt reflections shared by these New Yorkers. Owner of one wildly over-the-top Hudson Valley country house filled with art, Simon Lince writes:
"Our most treasured piece of art is actually a letter from our niece, Katie, who lives in England with her family. She sent us the note when she was learning to write, and it is such a sweet, unabashed expression of love–the perfect emblem for our country home."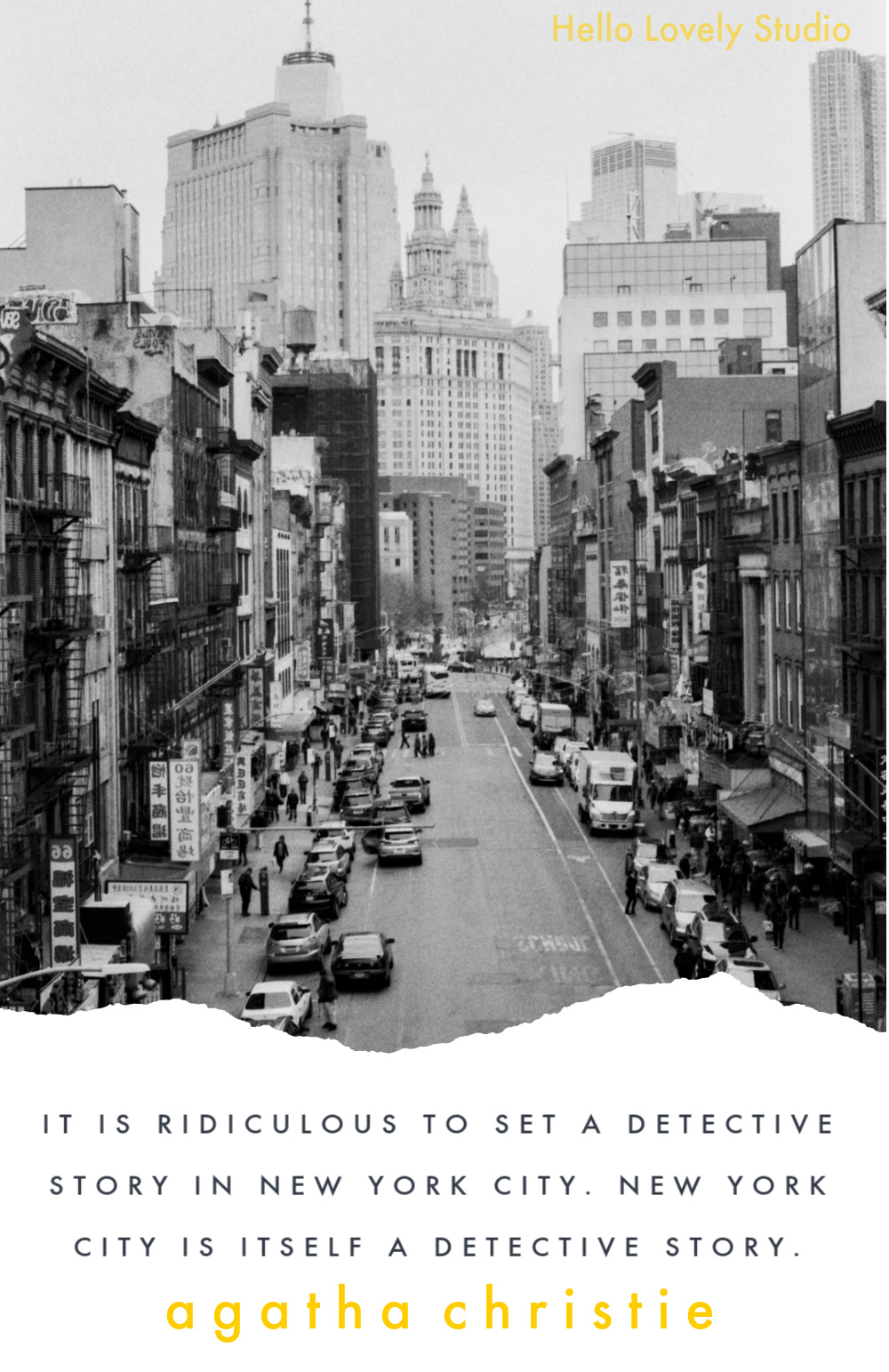 Similarly, this book is a love letter to New York.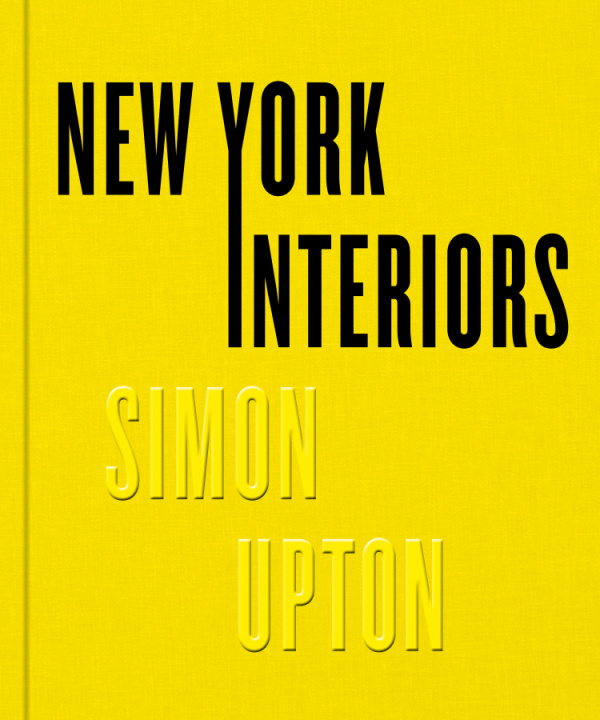 Tour an Elegant Serene Brooklyn Home
So many incredible books launching right now. Is it a consequence of the extra time for soul searching, value-clarification, and depth gained by authors during the shutdowns of 2020?
Make sure you see this story about LIVING WELL BY DESIGN!
I independently selected products in this post—if you buy from one of my links, I may earn a commission.
Peace to you right where you are.
-michele
Shop for items you already intended to buy on Amazon RIGHT HERE, and also find home decor here to keep decor inspiration flowing on Hello Lovely!
Hello Lovely is a participant in the Amazon Services LLC Associates Program, an affiliate advertising program designed to provide a means for sites to earn fees by linking to Amazon.com and affiliated sites.