You need this book. If you haven't begun Christmas shopping, order it and be able to claim you HAVE. If you're keeping track, I gushed about it the other day here as part of a prescription for a cozy day, and there'll be more praise in this ditty. But make no mistake! This is so much more than pretty pictures into which to escape. In fact, you should schedule an appointment with yourself to spend a few hours to engage with it. You will notice your pulse quickening at times, your eyes widening, and your passion for design igniting. Why? Keep reading and feasting on these amazing interior design photos from LIVING WELL BY DESIGN: Melissa Penfold. It shall become abundantly clear.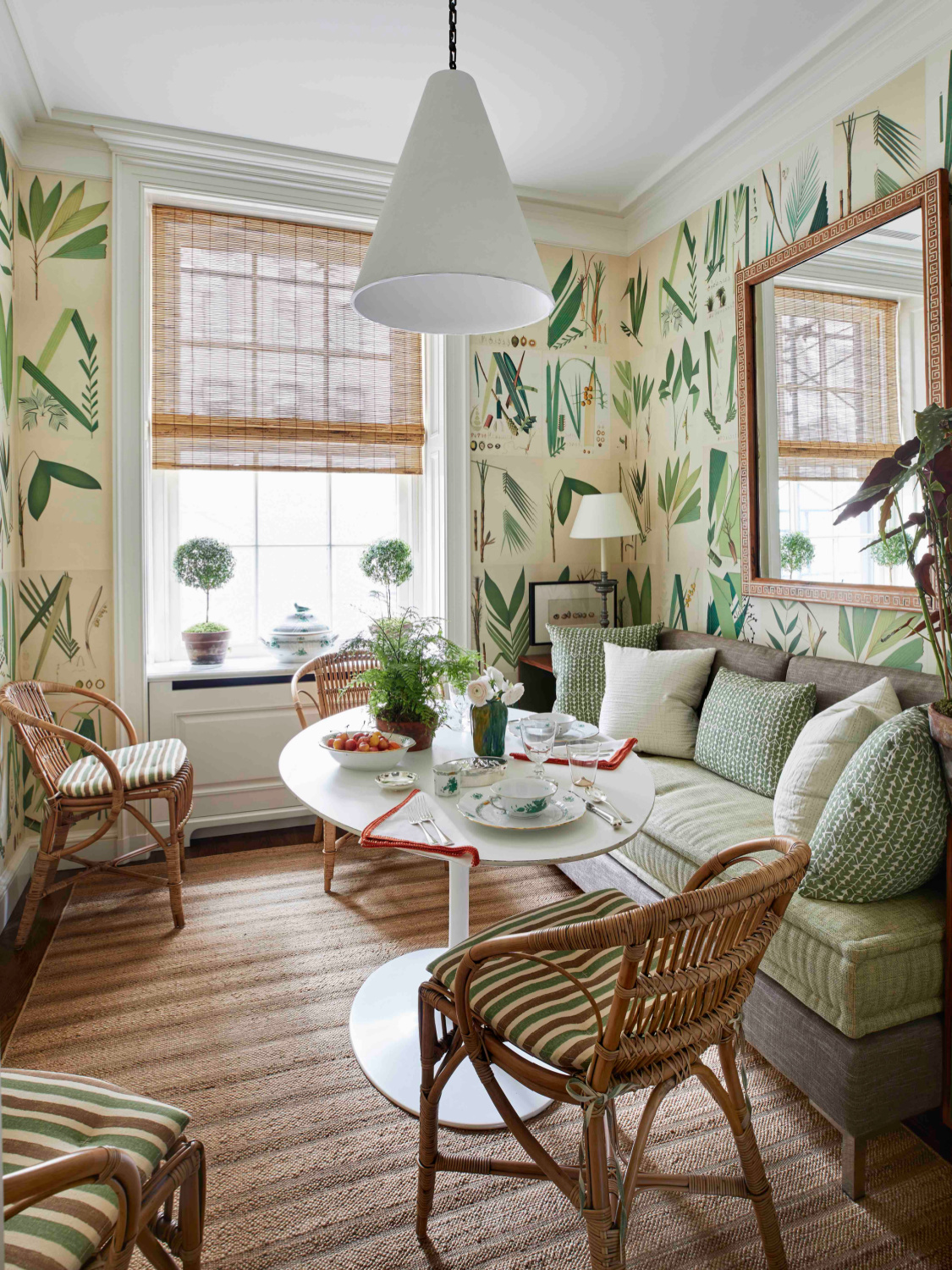 Melissa Penfold: Secrets Revealed to LIVING WELL BY DESIGN
This is the Australia-based stylemaker Ms. Penfold's first book, and WOW! I rarely feel the need to read every word of a beautiful design book, but this is something different. (Psst. I also have this inclination when I peek at the author's blog…magnificent!)
If you're seeking timeless design wisdom to apply to your own home, no matter the style or size, there's a wealth of it as she unpacks plenty of secrets.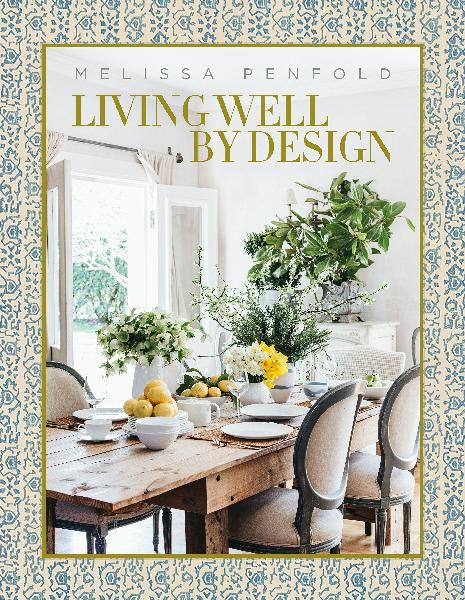 Of course, if you're pressed for time, you can be forgiven for just flipping through the glorious photography first by Abbie Melle of exquisite interiors designed for living well.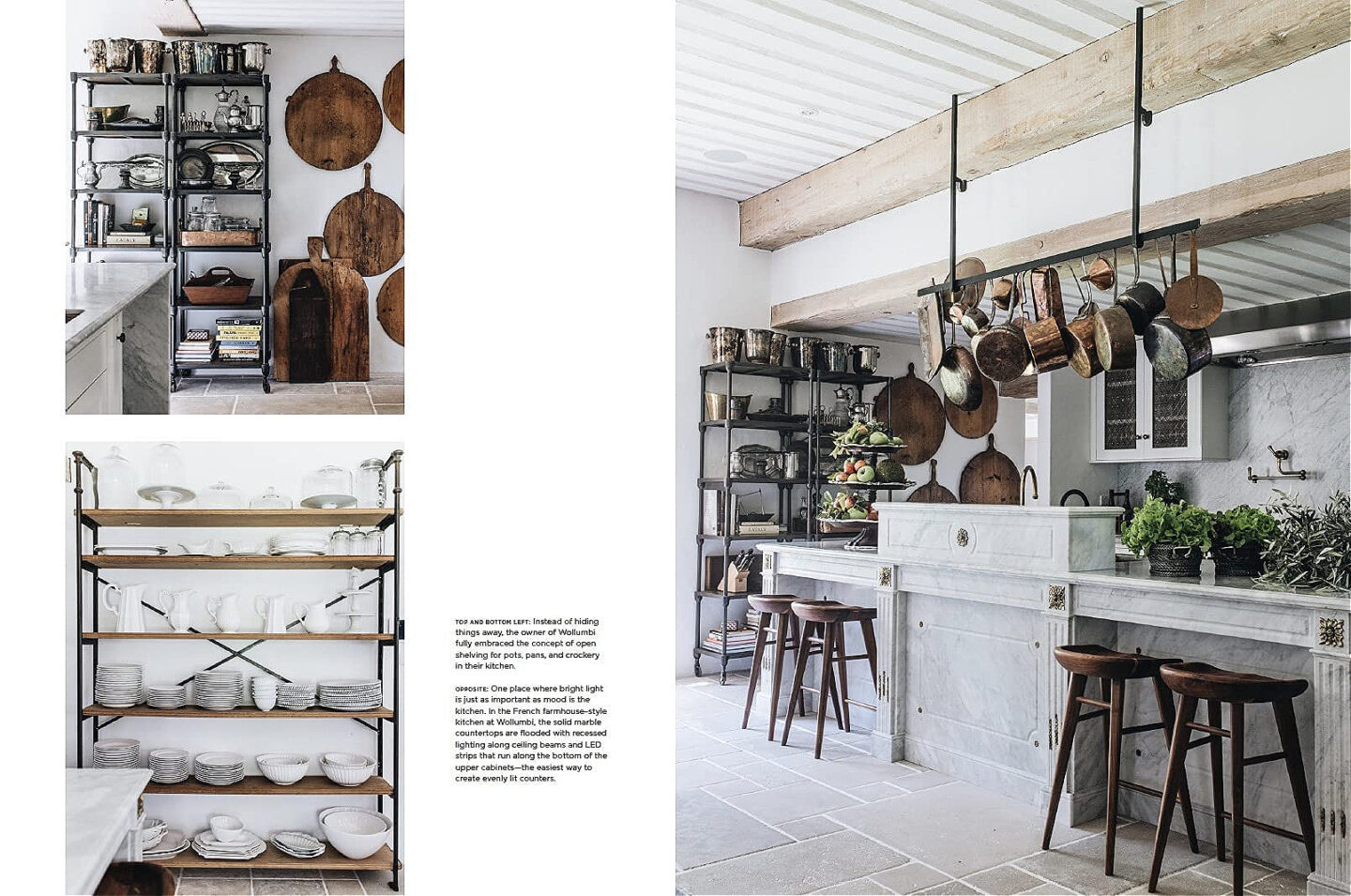 You'll discover a breadth of breathtakingly custom designs that aren't meant to be replicated. Rather, you'll be inspired and energized to begin exercising new design freedoms.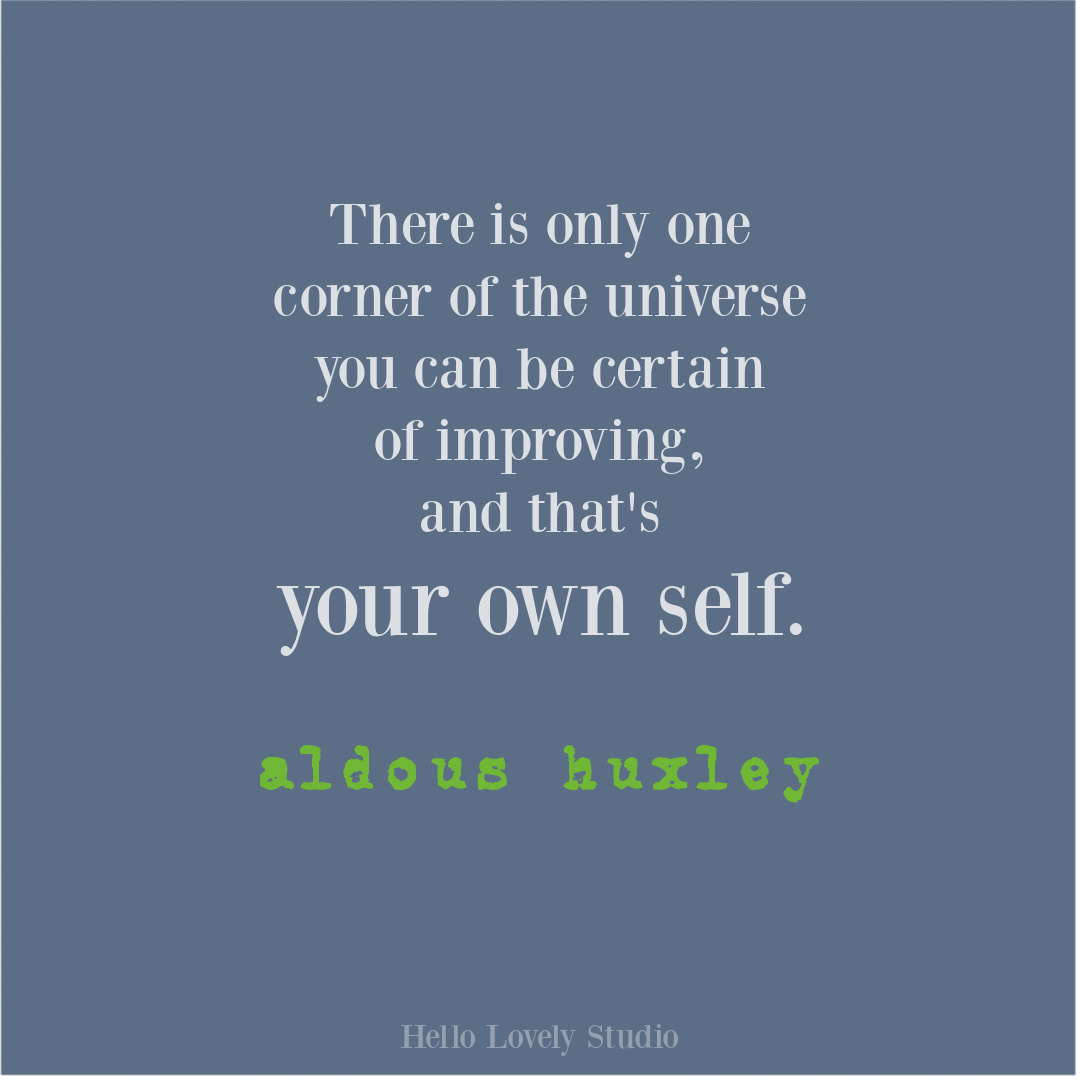 Melissa Penfold Points Us Toward Greater Freedom
Does a little freedom sound attractive about now? I wonder if the not-so-secret surge of interest in home and interior design over the last two years is related to such longing.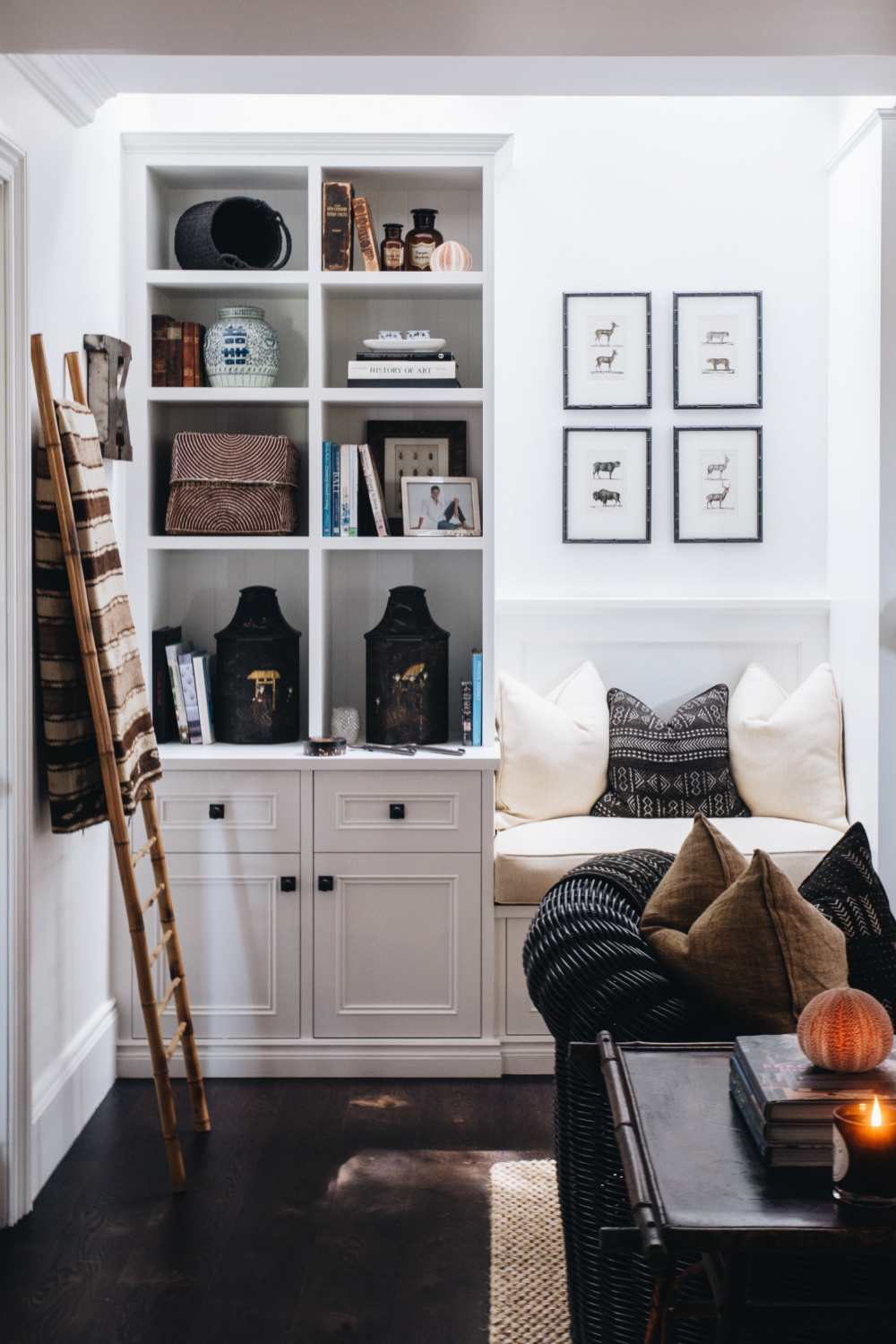 There is simply so much in modern life that seems to bind our hearts and minds. But home. When home is a sanctuary to enjoy plenty of open-ended possibility, our moods lighten. Hope has a chance to flower. And the secret is out: our planet's future is depending on us to be hopeful people.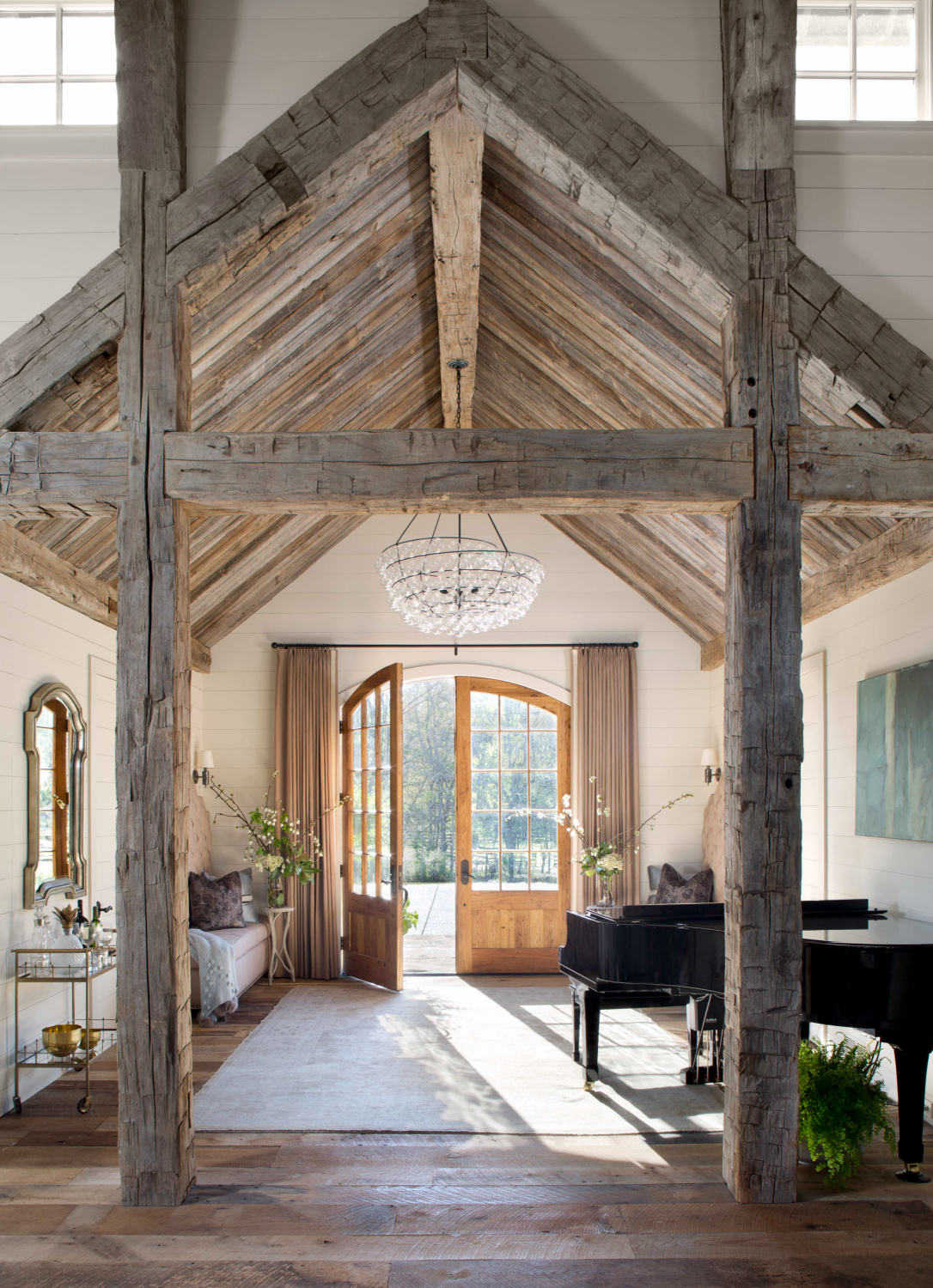 Freedom to feather our nests in a personal way creates opportunities for self-expression and moments of beauty that bring us back to our senses, back to ourselves.
And coming back to ourselves?
Well, that sounds like LIVING WELL if you ask me.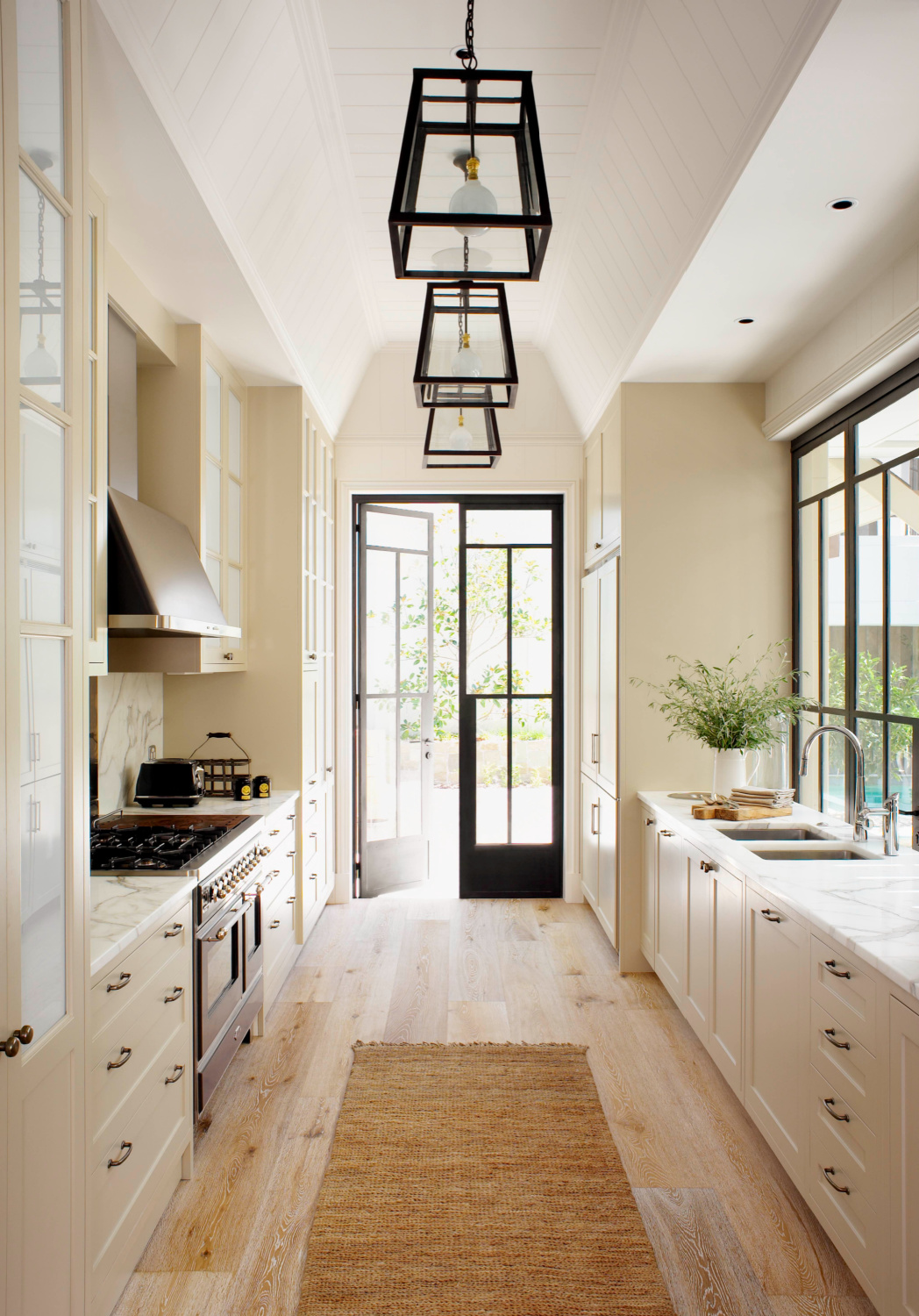 Secrets to Well-Being, Living Well, and Wellth
Living well certainly means something different to each of us. Penfold's book repeatedly asserts it has little to do with budgets or square footage.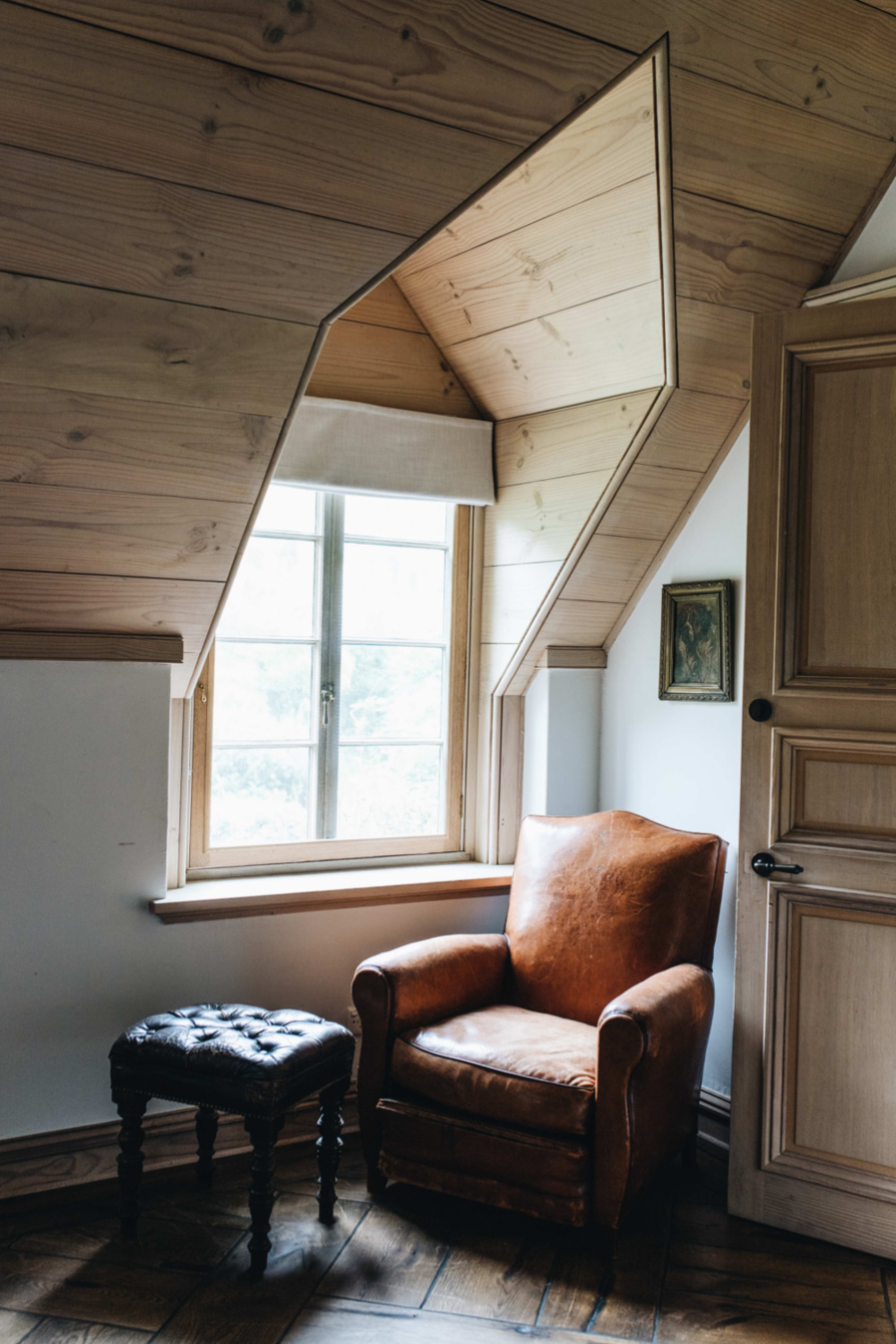 But what if you have 500 square feet in which to live well? This home tour is not from the book, but it's still A MUST WATCH. From its secret doors and streamlined everything to the minimalist aesthetic, we can never be reminded enough that creativity is true wellth.
This apartment is a lovely example of how innovative design can honor the past, feel timelessly luxuriant, and live well and grand:
Are you dying over that looking glass Murphy bed corridor bedroom!?!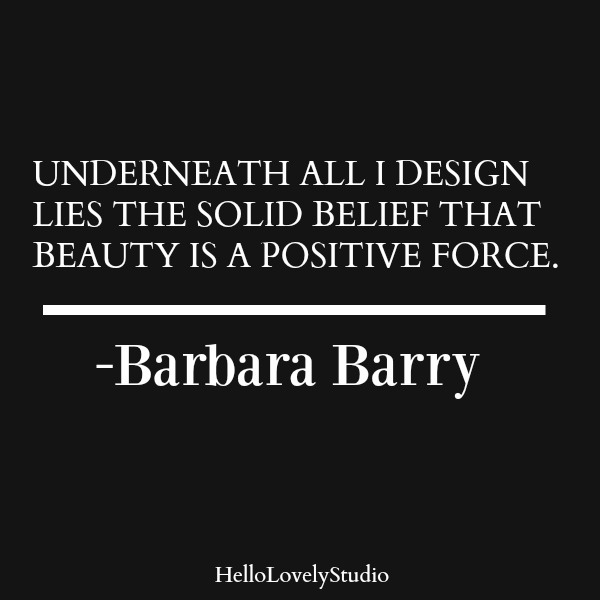 No matter what "living well" looks and feels like to you, I bet you'll score ideas for what is possible on these pages. You'll be treated to never before seen spaces from design royalty such as Bunny Williams.
Here's the legendary designer's New York apartment's kitchen featured in the book: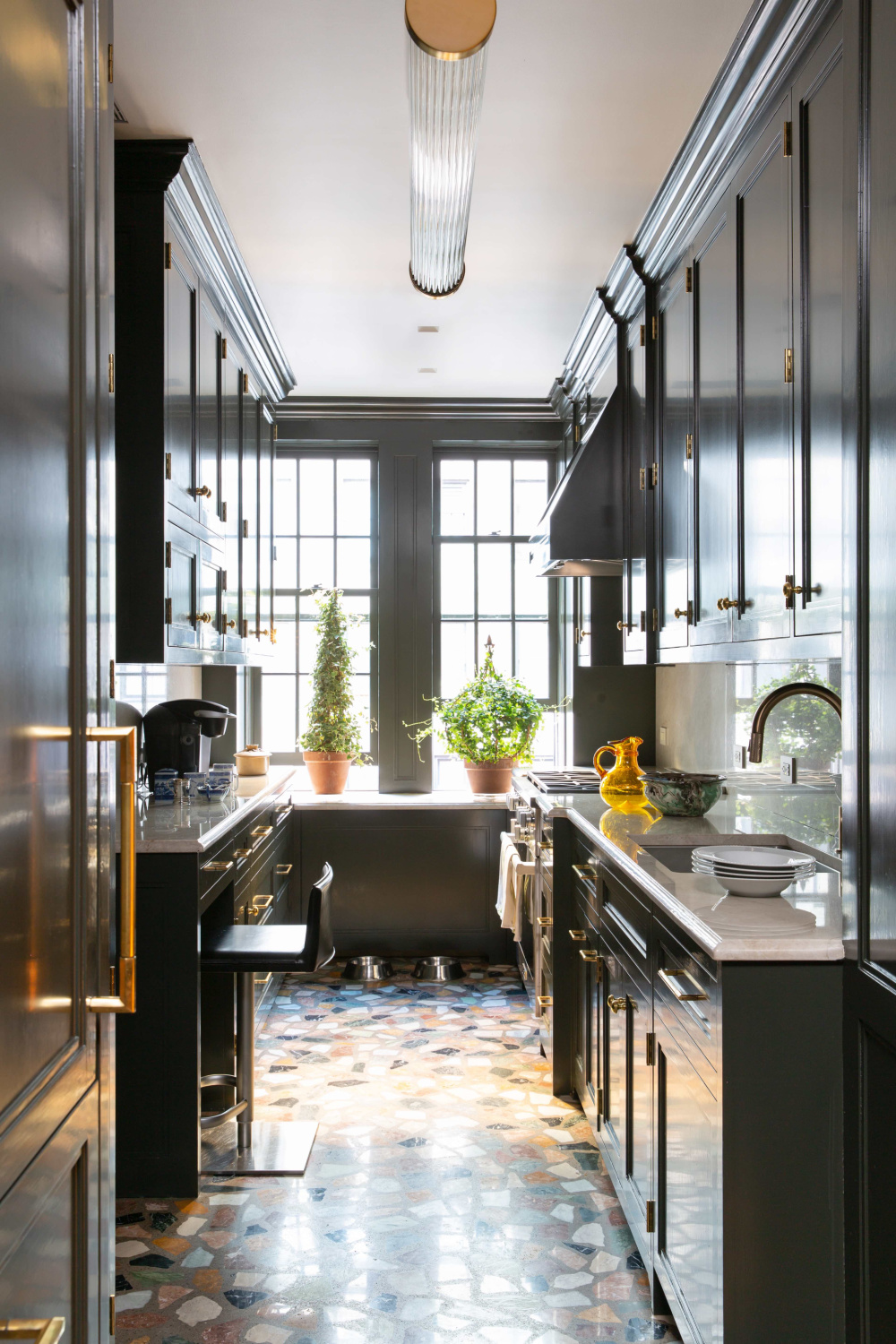 Before you email me for the paint color of the kitchen cabinets in this awe-inspiring Bunny Williams kitchen…it is not one of the secrets revealed in MP's book. Totally custom.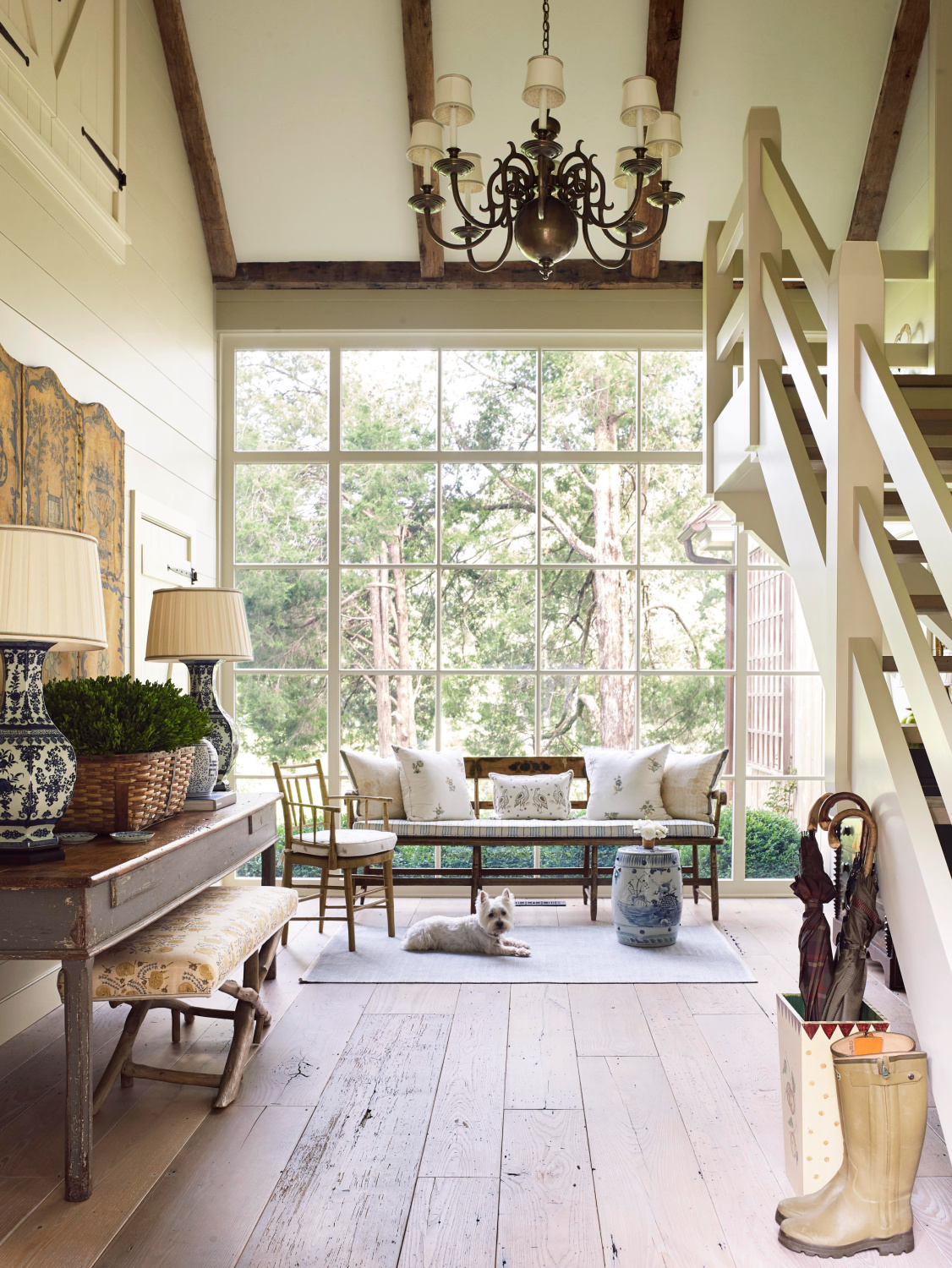 However, it reminds me of SW Carbonized which we used in our son's condo renovation. (I highly recommend Carbonized for its sophisticated intrigue…it can look navy, black, or espresso depending on the time of day, and it always looks chic!)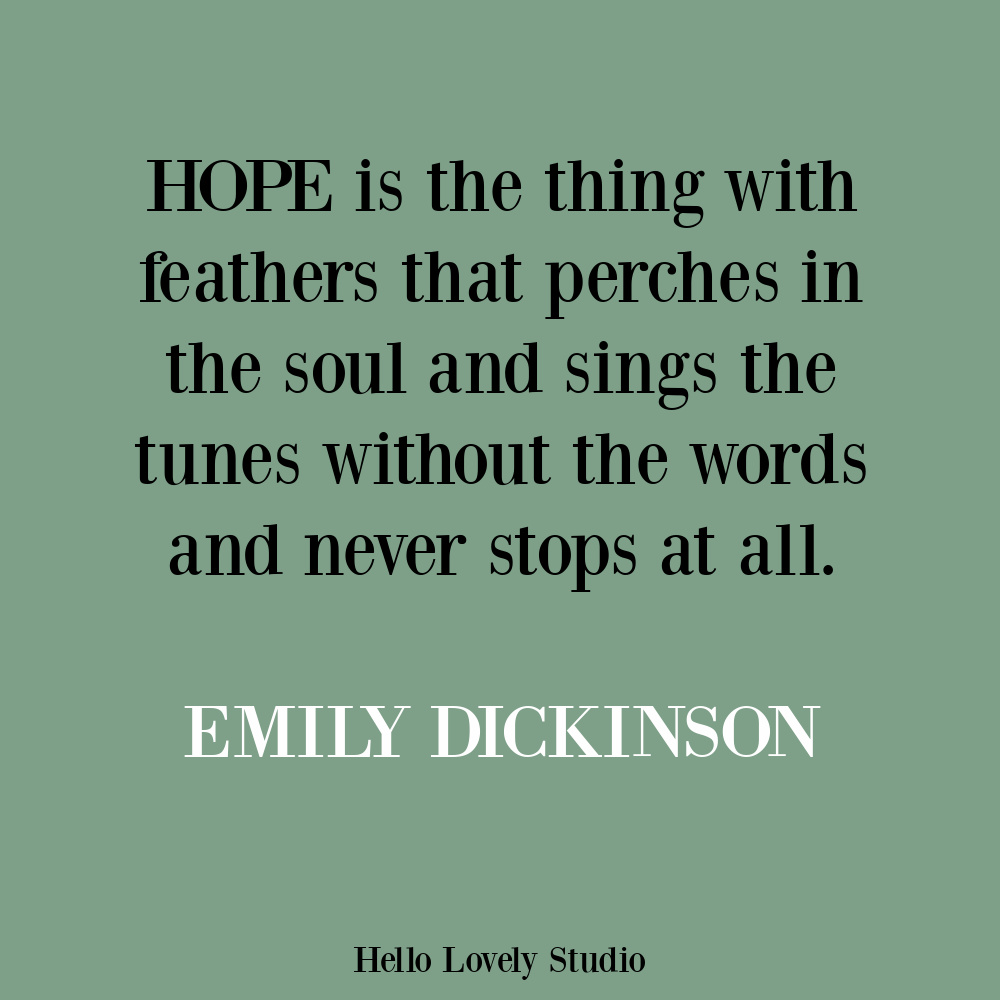 Embracing Your Home's Setting
The author writes:
"Following the latest fashions will not necessarily bring you happiness in your home, but embracing its setting certainly will."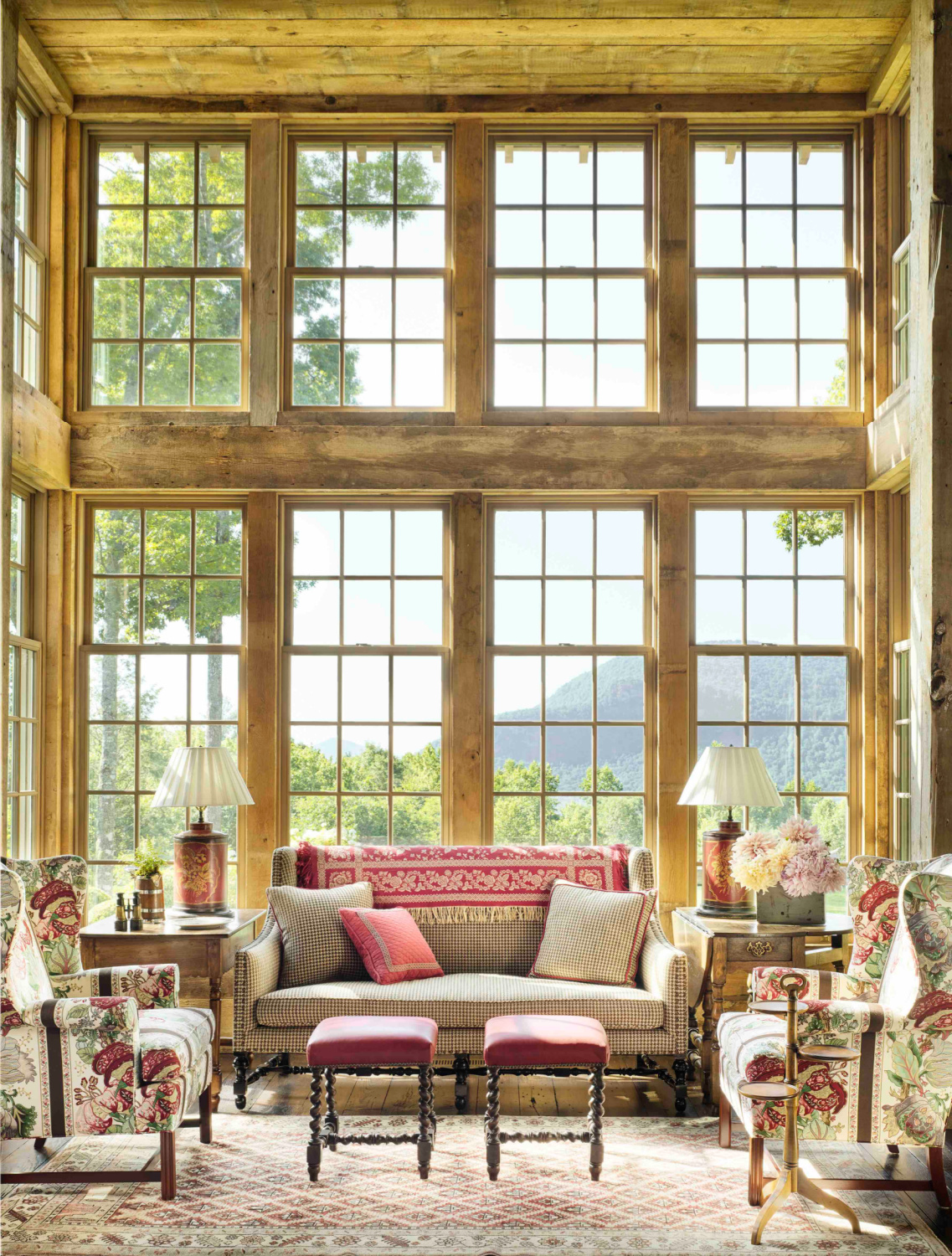 And…ahem…"embracing its setting" need not mean installing a second bank of windows above another bank of windows to increase the joy of a picturesque mountain view.
It is more about mindful strokes to welcome in more natural light, screen the view from your windows, and connect with nature.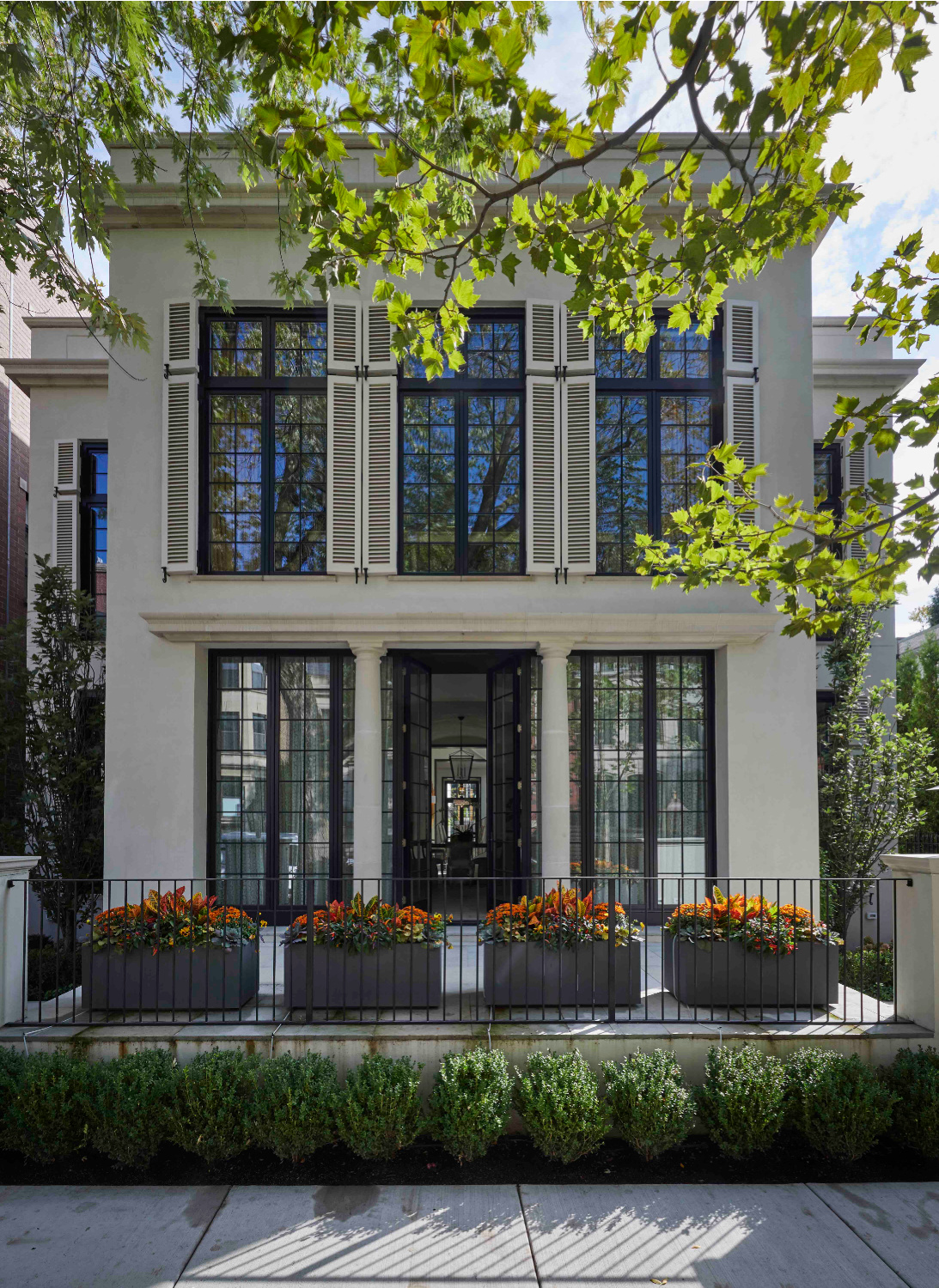 No mountains or ocean view for this urbanscape (above), yet it feels tranquil and lovely just the same with its planters and simple shrubs.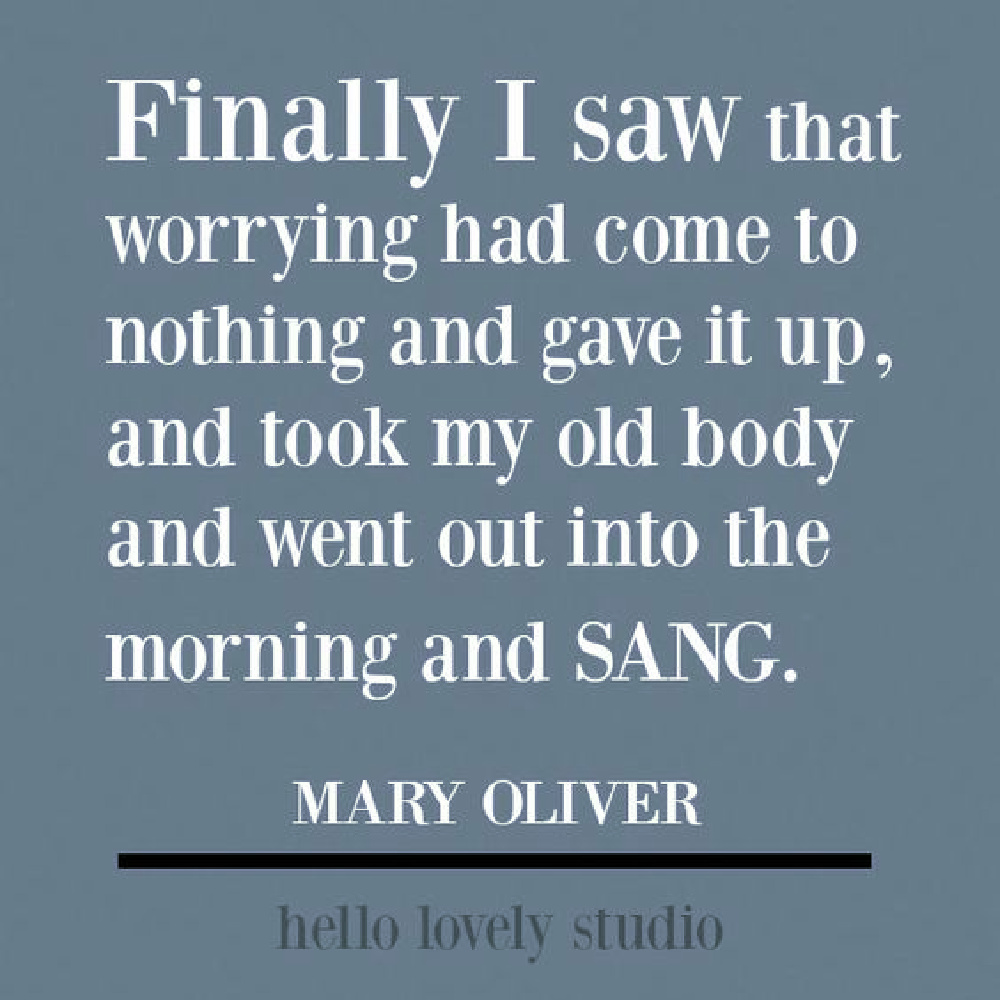 Buy the book HERE.
I Happily Read Every Single Word of LIVING WELL
If you love a timeless design journey with stunning interiors from around the globe as well as secrets demystifying the process, you're in for a divine trip!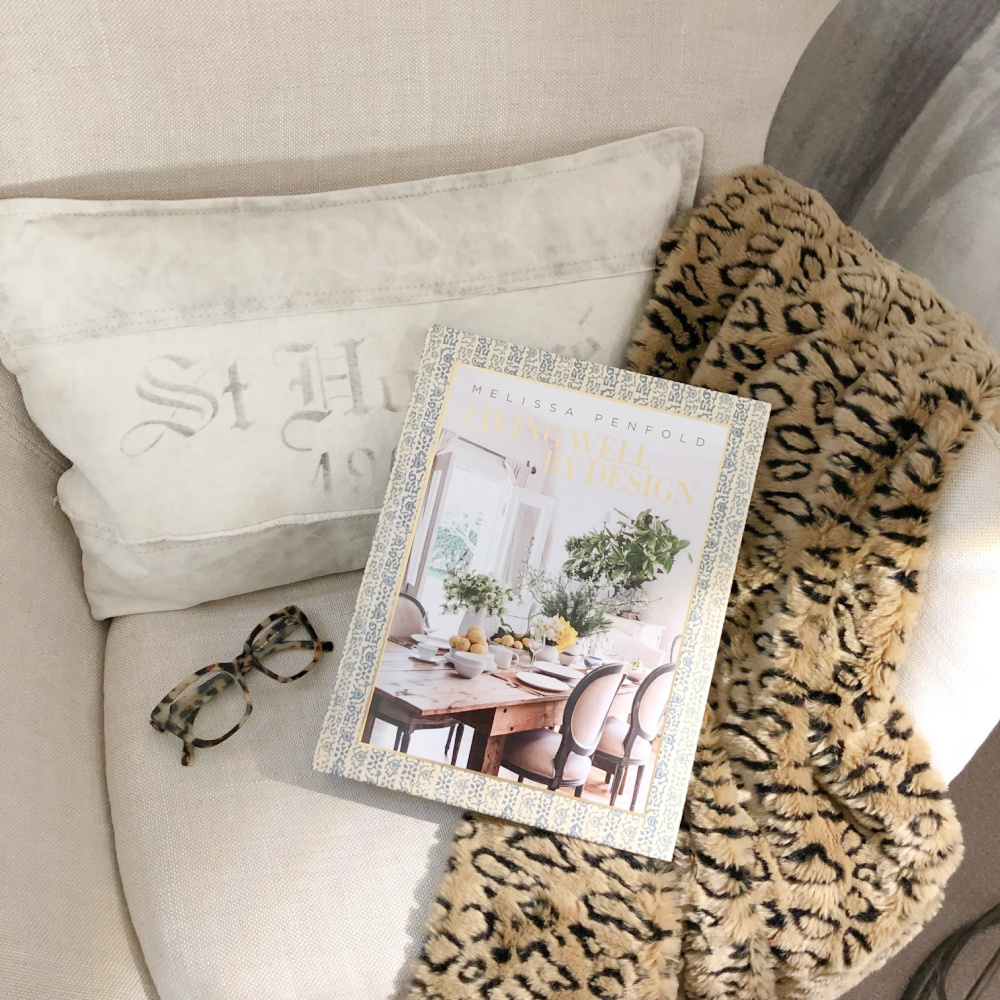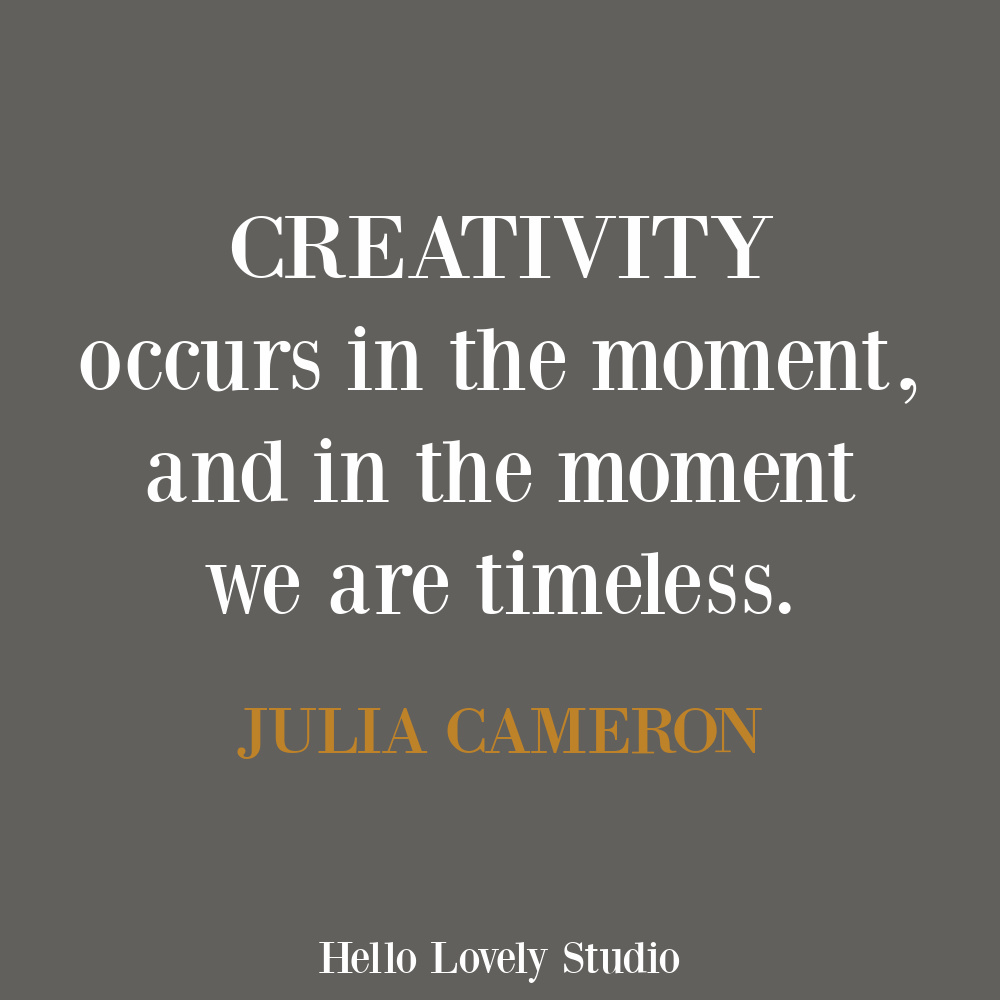 I independently selected products in this post—if you buy from one of my links, I may earn a commission.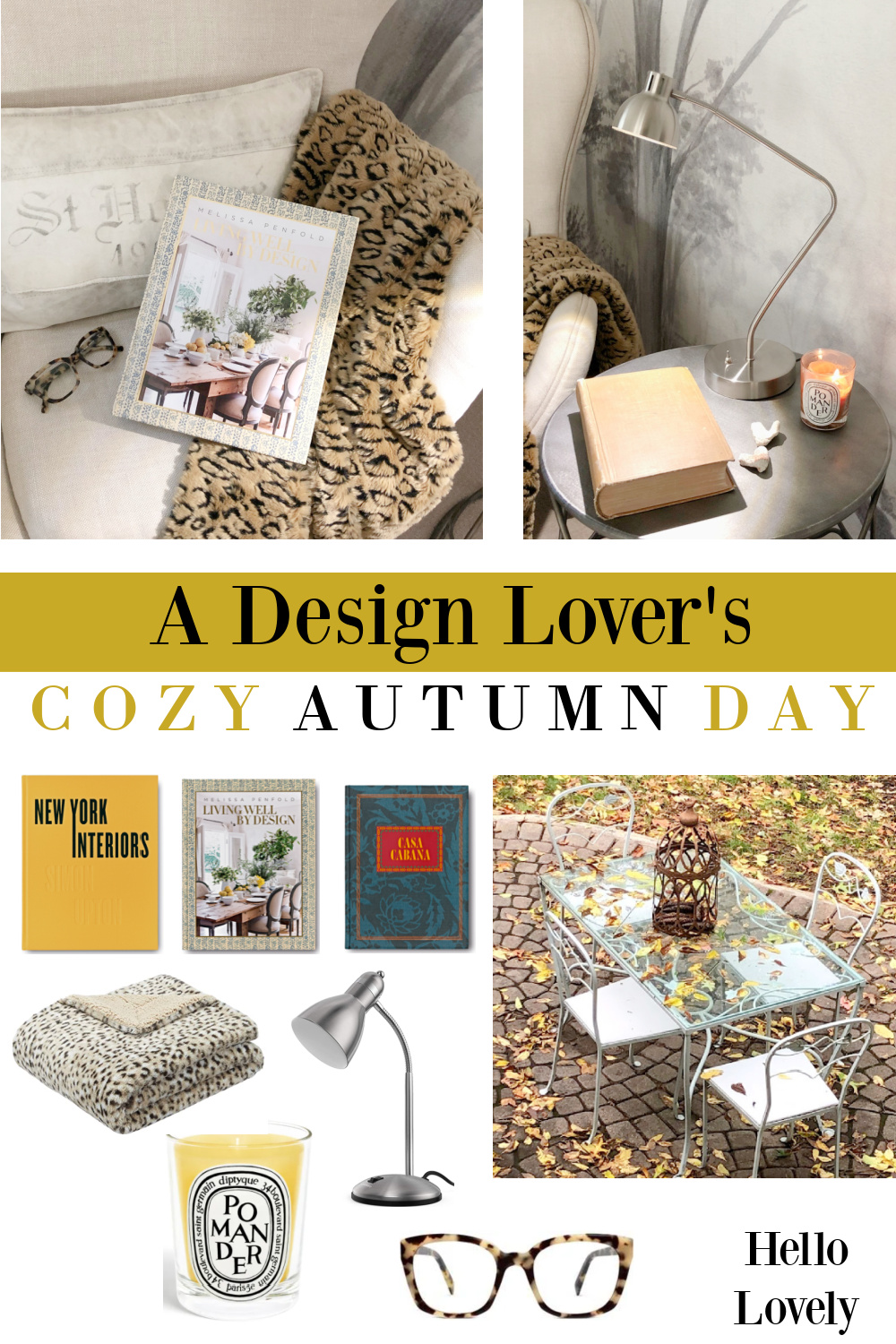 I independently selected products in this post—if you buy from one of my links, I may earn a commission.
Peace to you right where you are.
-michele
Shop for items you already intended to buy on Amazon RIGHT HERE, and also find home decor here to keep decor inspiration flowing on Hello Lovely!
Hello Lovely is a participant in the Amazon Services LLC Associates Program, an affiliate advertising program designed to provide a means for sites to earn fees by linking to Amazon.com and affiliated sites.