Even though my birthday was on Saturday, I'm still takin' it easy, kittycats. My favorite gift? I gifted myself with something sweeter than sweet! (If you're curious, see THIS.) Onward with: Birthday Week: Let Them Eat Cake, Lounge & Enjoy These Quotes Now!
Birthday Week: Let Them Eat Cake, Lounge & Enjoy These Quotes Now!
This morning, I awoke to find myself in a snowglobe, and there is nothing quite like enjoying silent gentle accumulation decorating the trees surrounding our home.
What a lovely sight to behold when your favorite color is white and you choose to stay in PJs to #cozyondown, savor the beauty of January light, and reconnect with your soul.
The light bathing my room just now is a glorious pink-winter-light, and an assorted lot of birds and squirrels are here to entertain.
Since I'm in charge as the reigning Aquarius Birthday Queen, I offer you this lazy excuse of a not-at-all-serious post.
This post contains affiliate links which I hope you will use since they won't cost you a penny extra yet may earn this blog a small commission.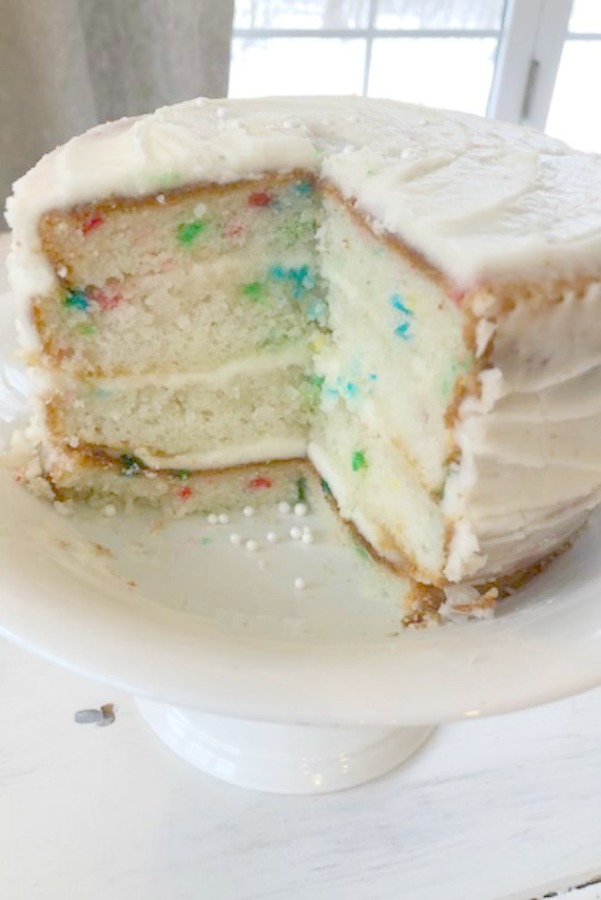 I Do Love Me Some Cake
This year, I baked a gluten-free cinnamon apple cake extra streusel…divine! Last year, I showed you how to easily hack a Funfetti cake mix, and these days I am substituting coconut oil for the butter and almond milk for the dairy to keep it plant central.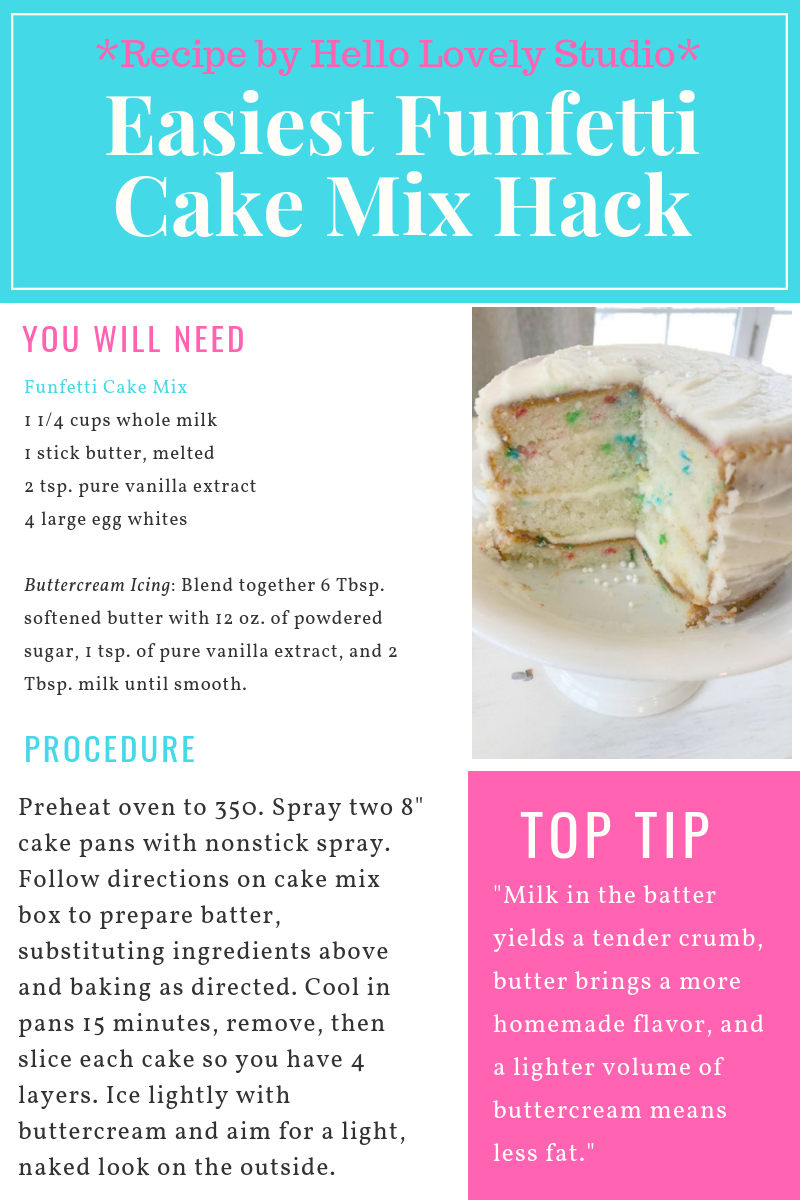 My Favorite Cozy Pillow
I'm well aware of how many cozy-von-cozy finds I link to each and every day, but if there was just one I could recommend wholeheartedly today, it is this sweet Sleepgram pillow that cradles my noggin each and every night. Its genius design makes it just right for everybody…go ahead and read about its adjustable intelligent design.
I have never loved a pillow as much as this one and am so grateful to the inventors at Sleepgram!
Would You, Could you #CozyonDown at Versailles?
Jammies
Cozy Bedroom Ideas
Chunky Knit Throw
Because the Snuggle is Real
To Contain Snuggly Essentials
Snuggle-Worthy Bedrooms in Which to Lounge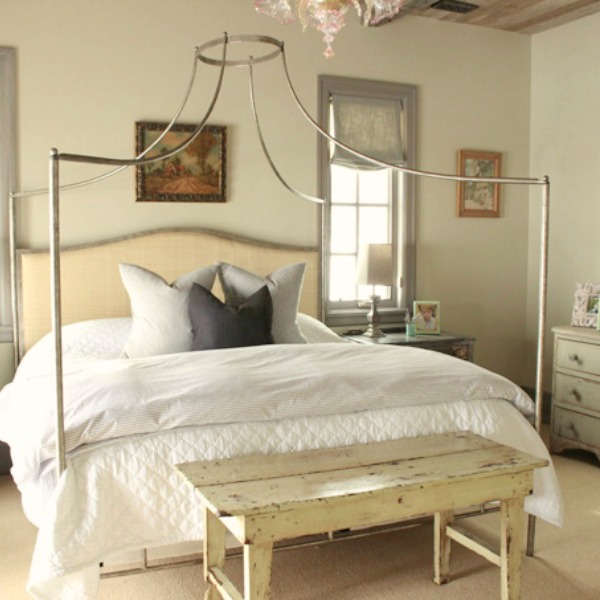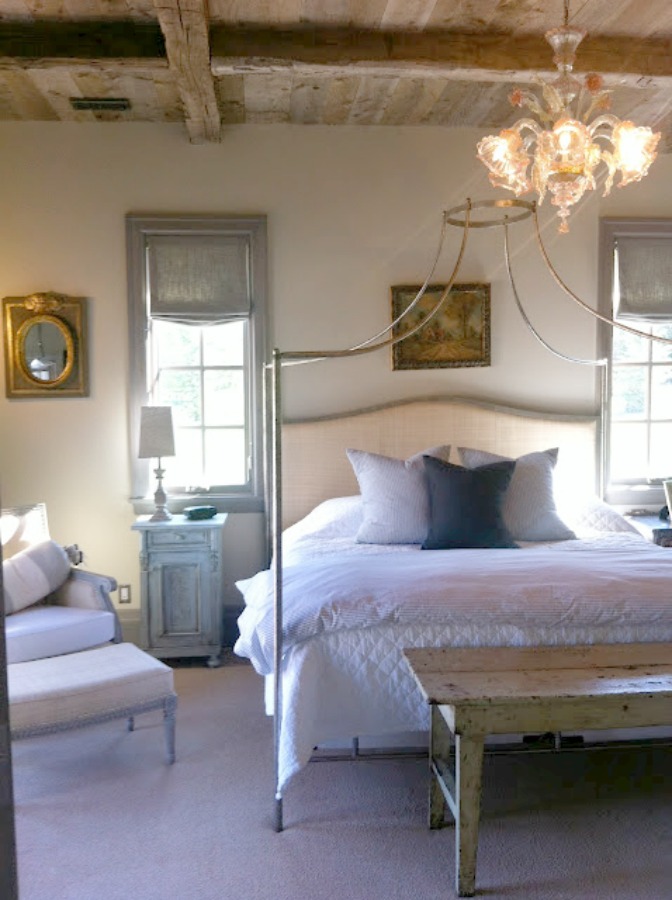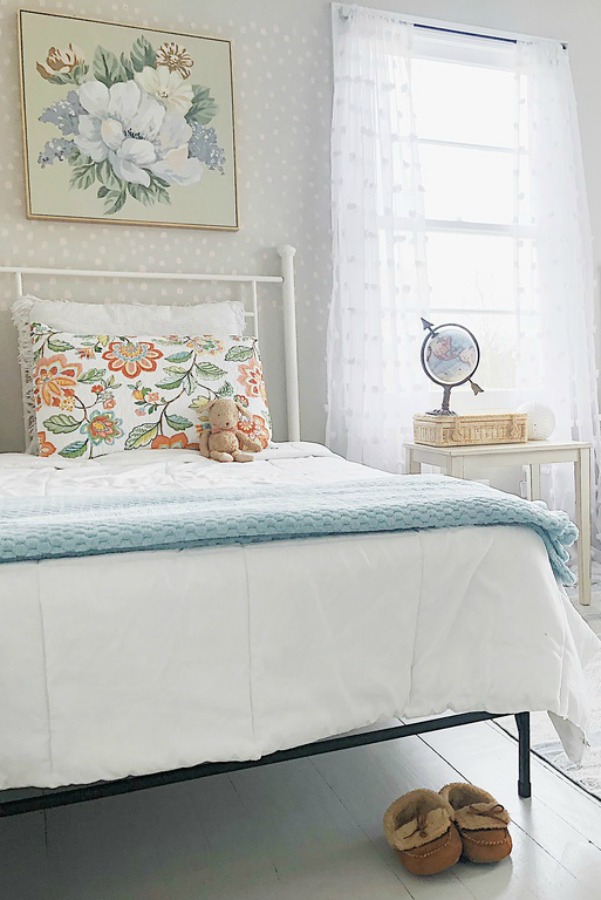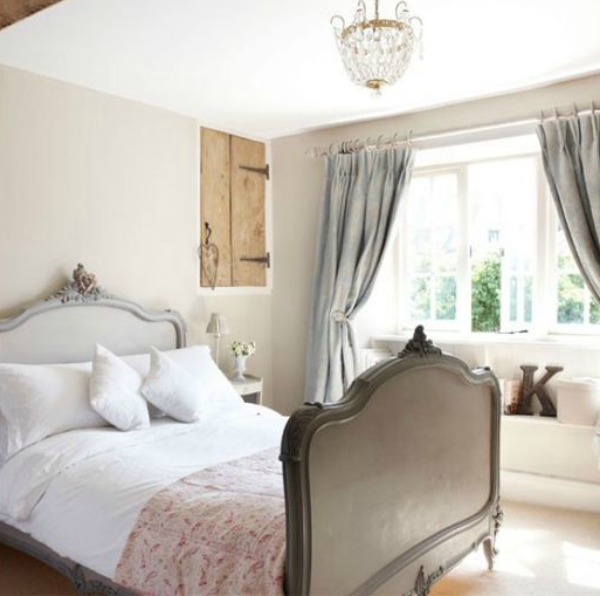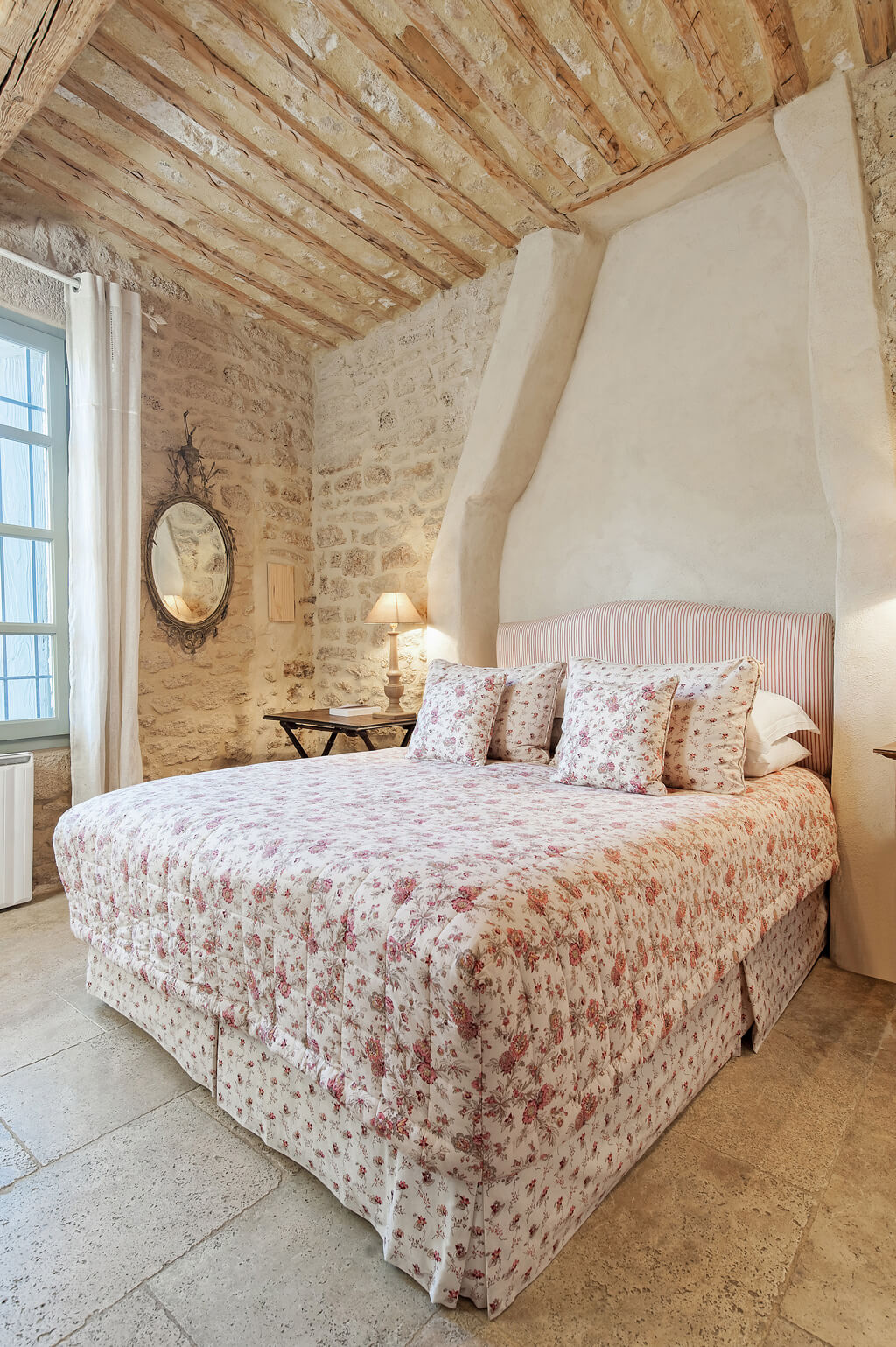 Bedroom Furniture & Decor
Tall & Tufted Headboard
Classic Pillow Talk Backdrop
Vintage Style Headboard
Farmhouse Style Headboard
Bonne Nuit
Weathered Woodsy Goodness
Curvy Headboard Loveliness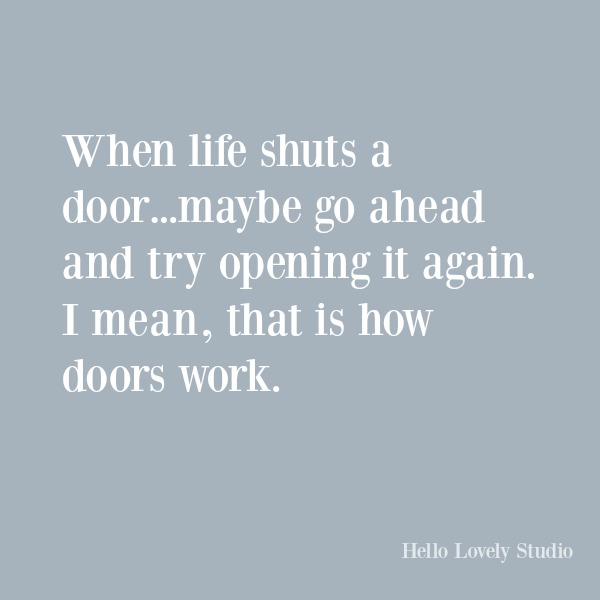 Retro Rosy Pillow
Panel Headboard
Linen Lovely
Unexpected Billowy Awesomeness
How to Make an Envelope Pillow
Penguins With Pillows
Feed Me This 'Pillow-like' Treat
French Macarons!
I love eating them and have made them more than a handful of times, but they are not the easiest treat to whip up!
Here's an awesome tutorial:
Cultivating a Softer Heart
What a gift to reach another birthday! I have been feeling considerably better for almost two weeks now and am hoping remission from Crohn's disease has arrived!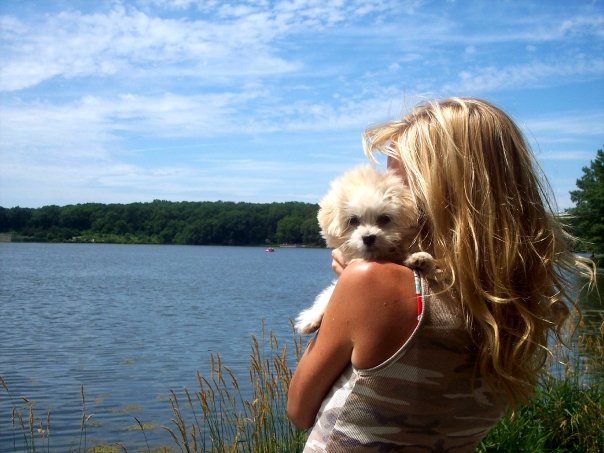 But if it doesn't, I'll remain joyful and will keep encouraging you to #cozyondown because
I'M A WILD CHILD OF GOD WITH: A VOLUMINOUS IMAGINATION, A MIND THAT HAS LEARNED TO CHANGE, AND THE WHOLE ENCHILADA OF GRACE to FEED ME IN THE VALLEY.
Ya know?
KEEP IT COZY, kittens.
I independently selected products in this post—if you buy from one of my links, I may earn a commission.
Peace to you right where you are.
-michele
Shop for items you already intended to buy on Amazon RIGHT HERE (not just items in posts), and also find home decor here to keep decor inspiration flowing on Hello Lovely!
Hello Lovely is a participant in the Amazon Services LLC Associates Program, an affiliate advertising program designed to provide a means for sites to earn fees by linking to Amazon.com and affiliated sites.