Can you believe it has been more than four years since we sold our prior French country home and bought this Chicagoland fixer upper to renovate ourselves!?! In Shop My Home: White, French, & European Country Decorating Resources, I'll not only share links to consider for decor and furniture, but I'll give my honest opinions about what has worked well.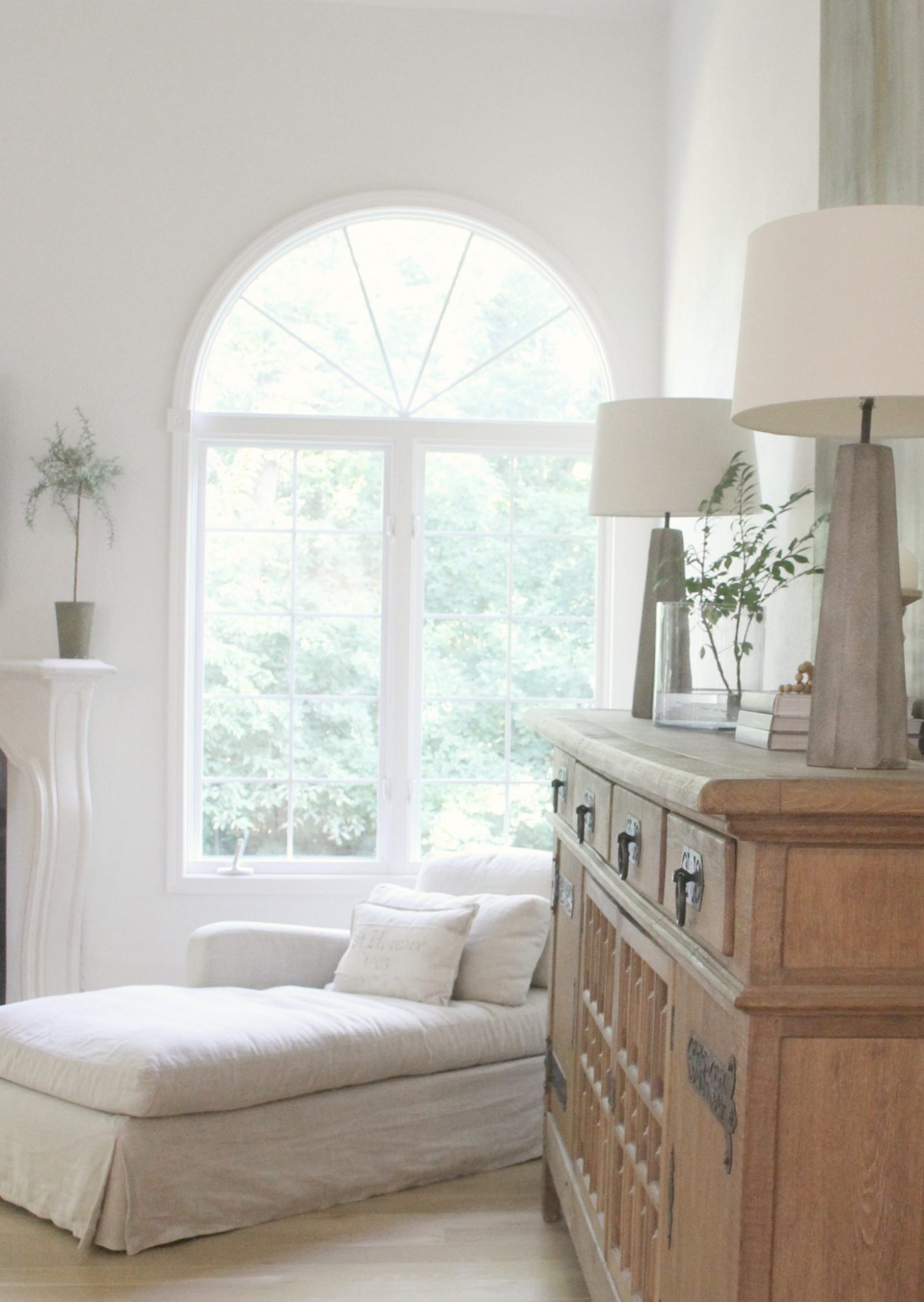 Here's our prior home:
And here's our current home:
I independently selected products in this post—if you buy from one of my links, I may earn a commission.
Shop My Home: European Inspired, White, French Country Decorating Resources
Property Overview
I still call it our fixer upper, yet it's anything but that now! When we took possession, it was a sorry mishmash of neglect, but we liked the cottage style home's floorplan and loved the location. It is surrounded by mature trees and sited on a hill so there is a wonderful feeling of privacy even though the lot is less than an acre.
Thank goodness we were full of optimism and vibrant health since we tackled this place entirely ourselves (except for the addition of wood floors)!
What inspired us to move from our prior French country house? We were interested in a downsize as empty nesters and ready to trade in all of the yard work and maintenance expenses for a simpler way of life with half the property and square footage.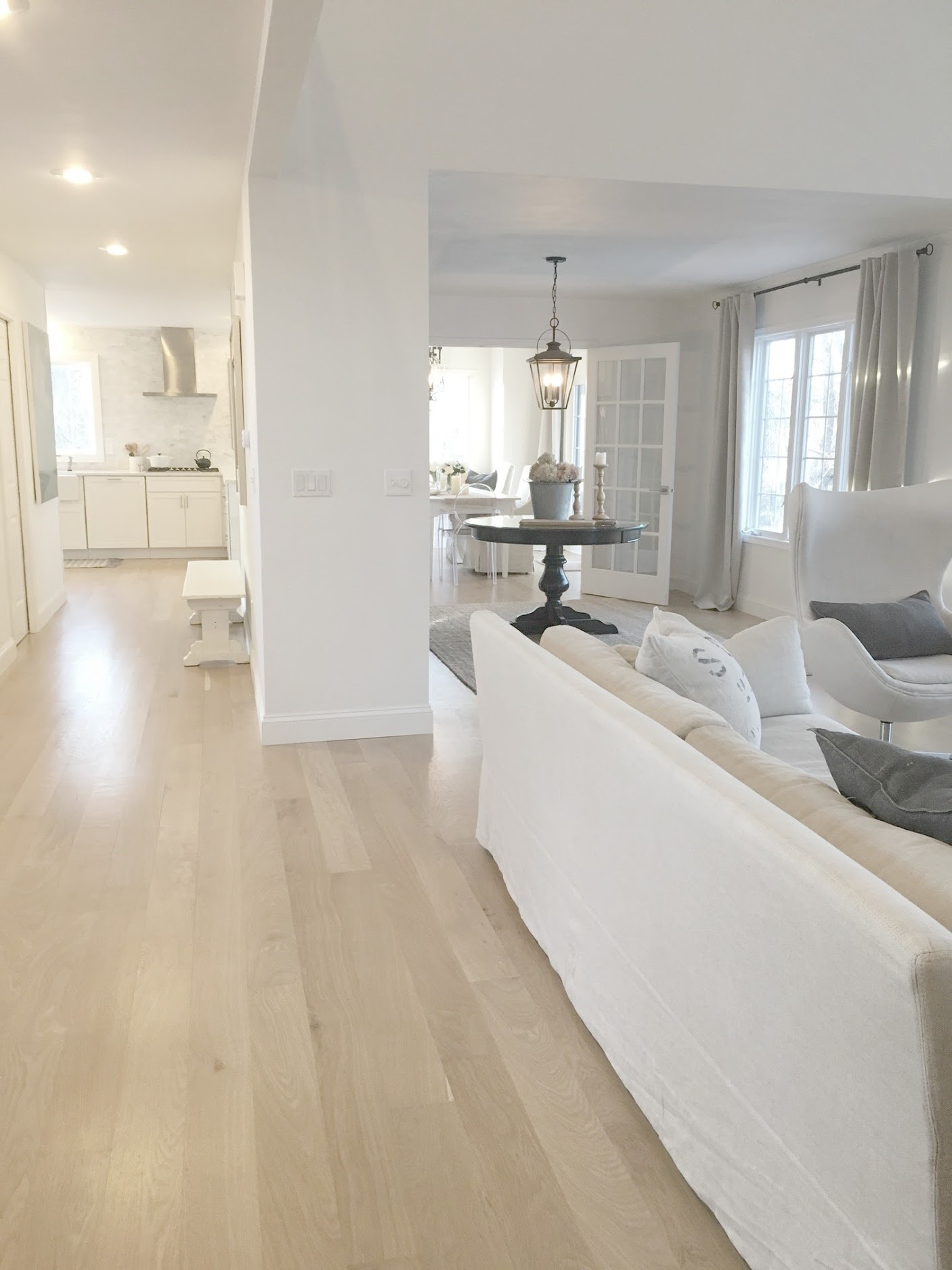 Hello Lovely Fixer Upper
You couldn't even see our fixer upper from the street before we got to work since the surrounding trees and weeds swallowed it up. It sat vacant for a couple of years and before that was subject to a flow of renters. As we renovated and adventured, I shared our steady progress right HERE.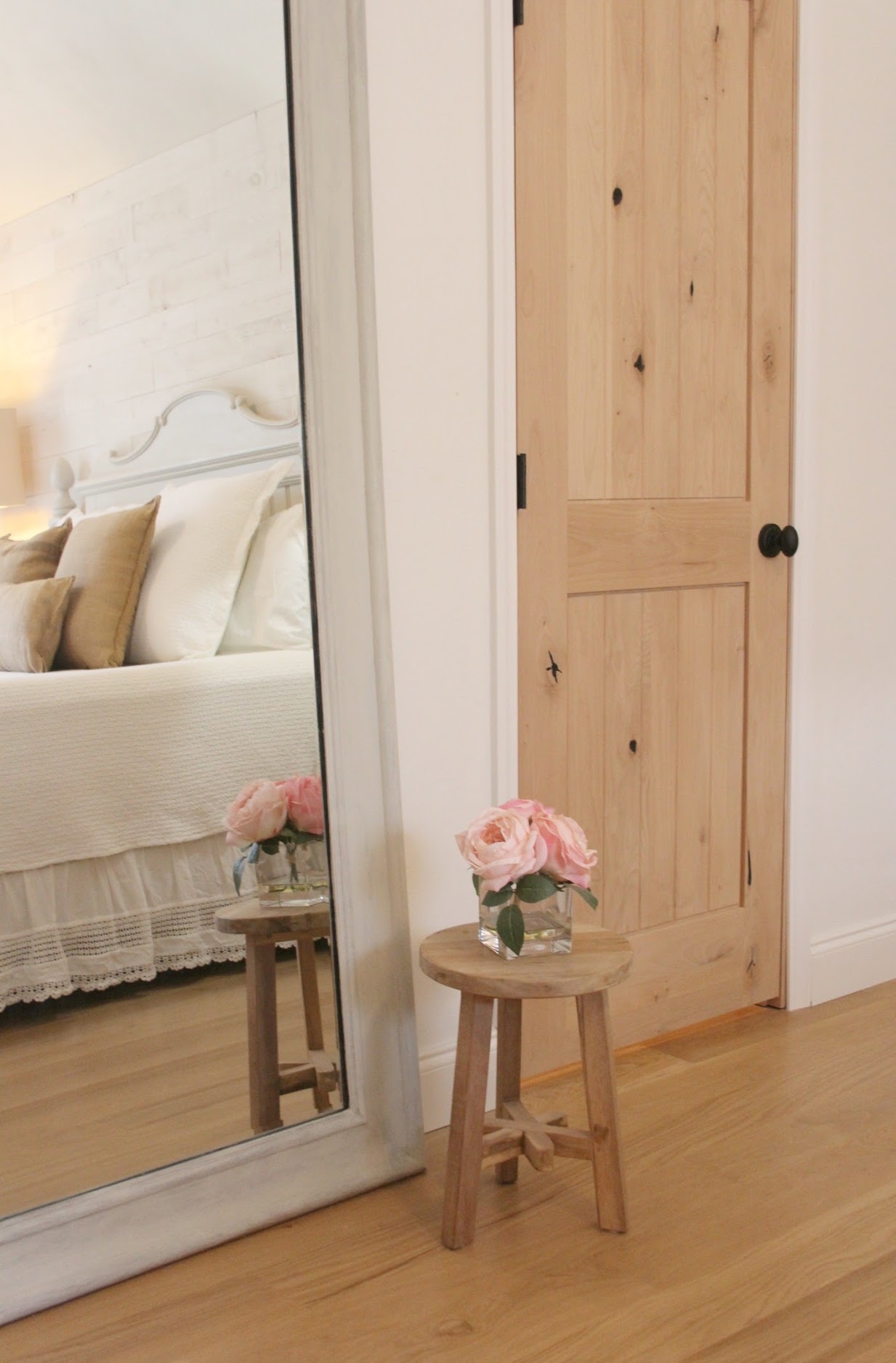 Upgrading Fixtures & Finishes Was Key to the Design Progress
An ocean of new but dirty-taupe toned carpet was everywhere, and the yellowy paint throughout was all wrong and felt outdated. There were holes in lumpy walls as well as a multitude of bad wall repairs. We found so many strange design choices (some of which I cannot even mention here on this G-rated site) including giant woofers and tweeters in the master suite!
All of the existing hardware and faucets (which may or may not have originally been okay quality) had been painted white. No, I'm not joking!
As far as the design style of the home? Traditional yet freshened with lofty ceiling heights and an open flowing floor plan. Sort of a cottage in the woods with a contemporary Cali architecture feel. River rock accents the courtyard and attached garage, and it fits its woodsy context well despite being in a neighborhood of fancier homes.
French Country Decorating Resources & European Country Cottage Design Features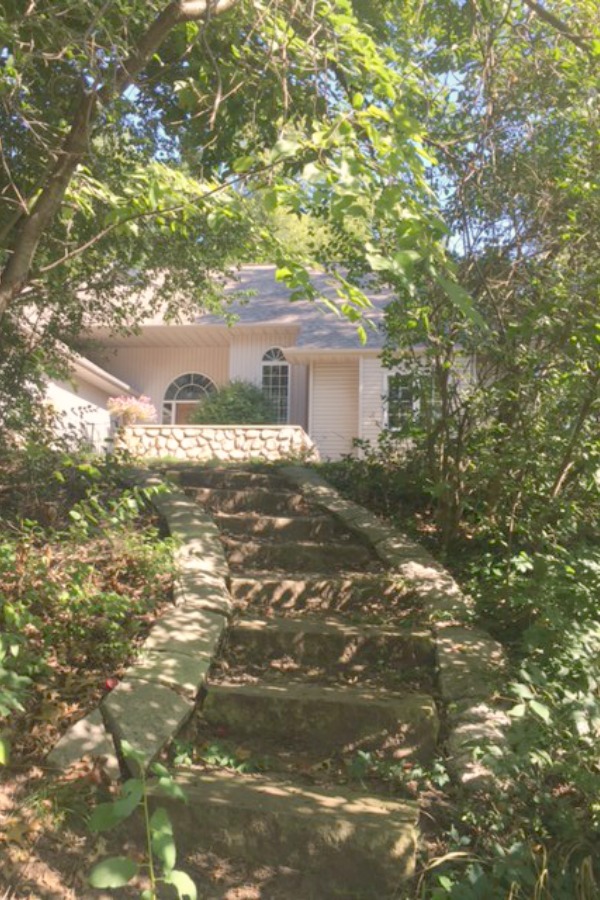 My casual, rustic, unfussy, white, French inspired style dictated our direction for the interiors. We kept it simple, and where possible, used natural materials that will stand the test of time. There aren't glossy, polished, shiny, fancy, newish finishes since I'm always after a timeless tranquil look that leans toward rustic yet refined European sensibilities.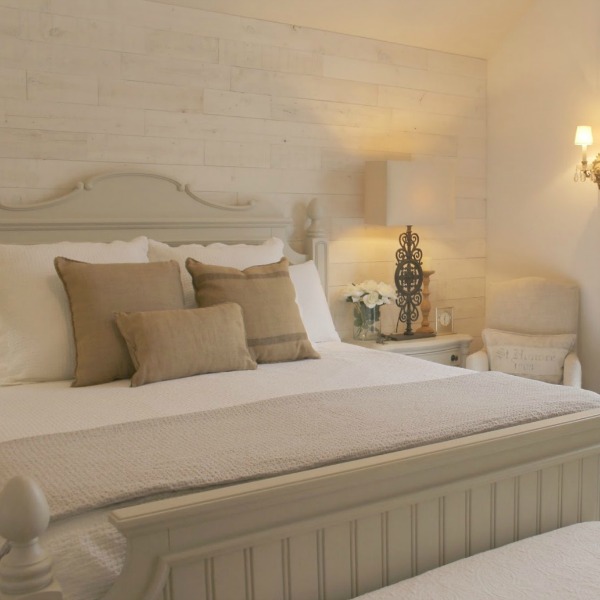 Louis style French chairs, Belgian linen, and Swedish style painted furniture are a few of my favorite things, so you'll see influence from those design elements.
Rustic White Farmhouse Accent Wall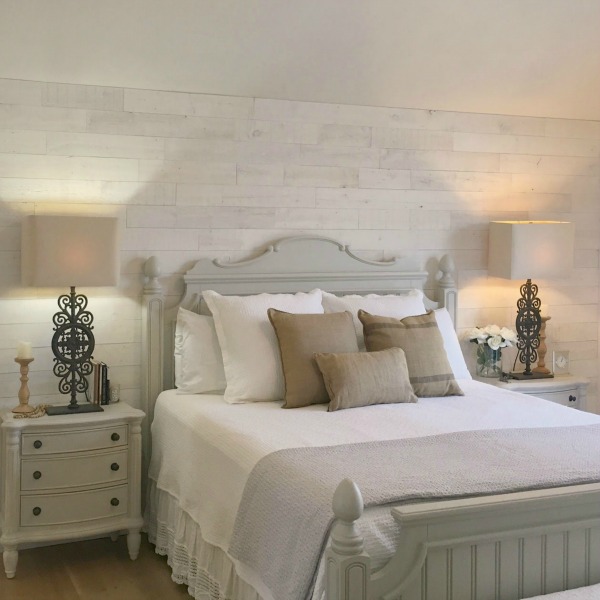 An ugly wall in our bedroom became a design feature when we added reclaimed pine peel and stick wood which I still love! It took us one evening (about 3 hours) to do this entire wall…how bout that?
European Country Style in the Entry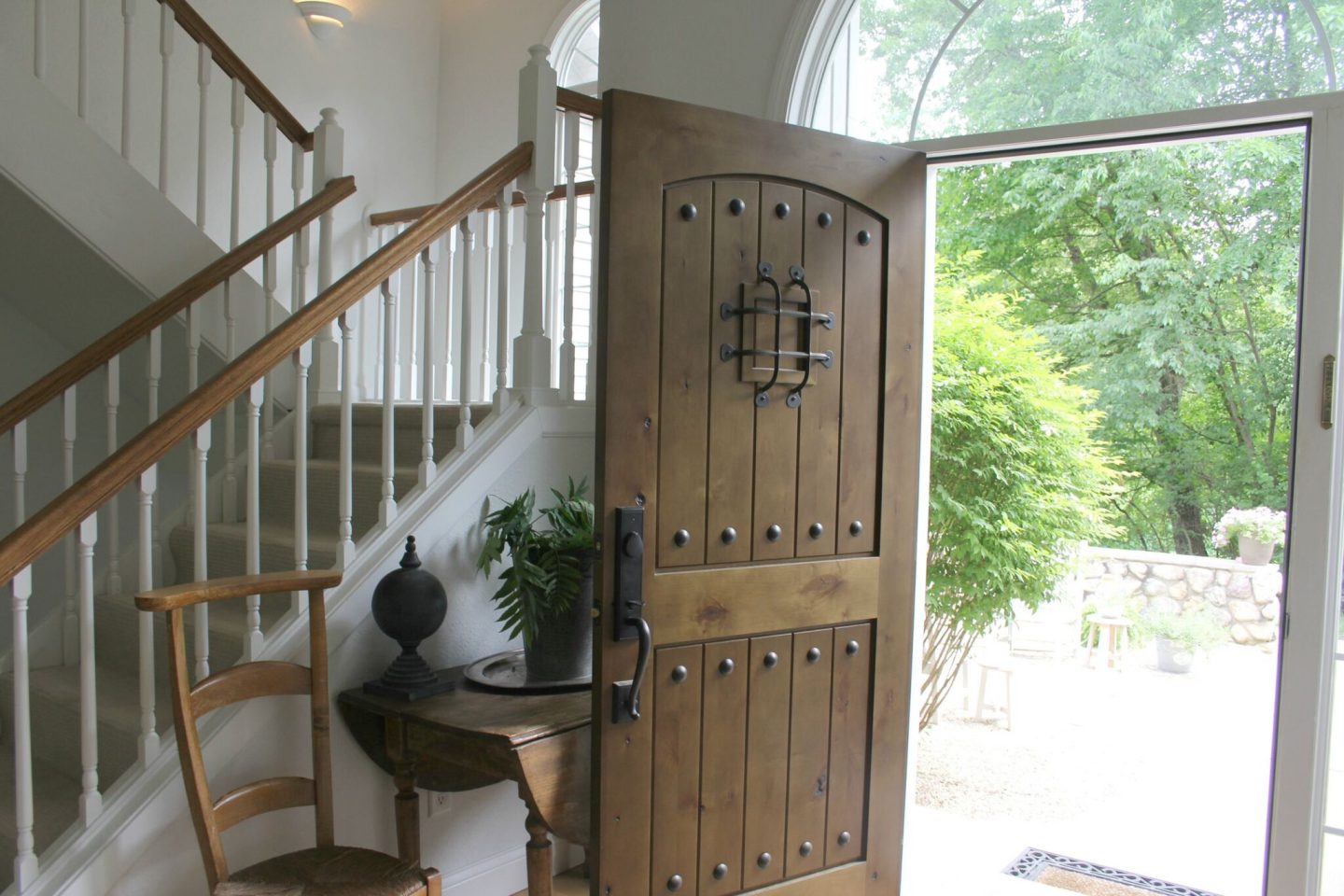 A Favored Belgian Design Element: Belgian Linen
Oh, this is a fabric I have been nuts about forever, and the longer we live with Belgian linen upholstery, curtains, and pillows, the more I'm sold.
It's not just the color and texture of the Belgian linen I admire but how wonderfully durable it is for living. No matter how we abuse the linen, it holds up to everything and keeps looking fabulous.
Oh nubby linen, I can't quit you!
Shopping the Look: European Inspired White French Country Decorating
My Home!
Rustic Alder Front Door With Speakeasy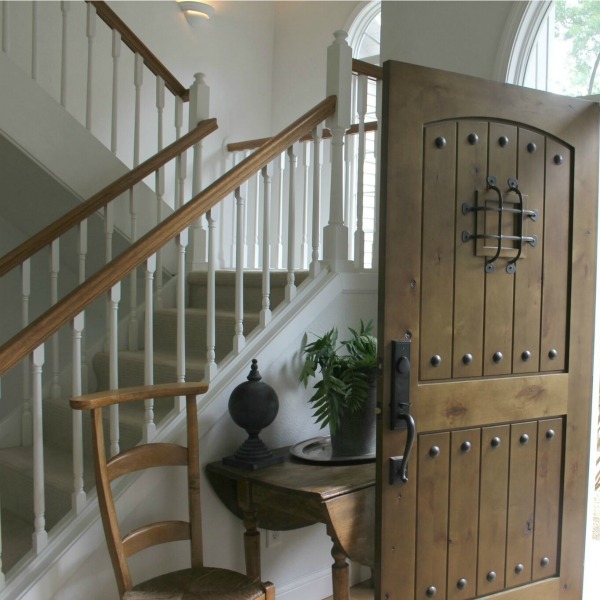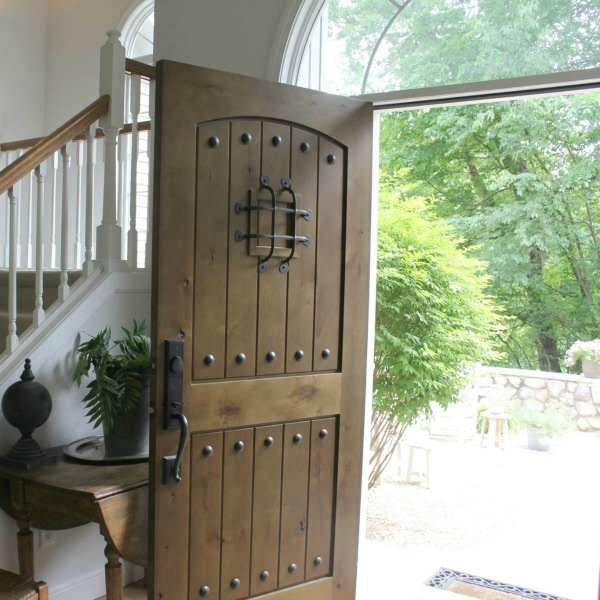 Oil Rubbed Bronze Handleset on Front Door
Pure & Bright White Paint Color
To get an idea of how much more bright and light the paint we chose for the interiors is – notice the contrast of BENJAMIN MOORE White in the banner below with the warm greys near it.
Rustic Alder Interior Doors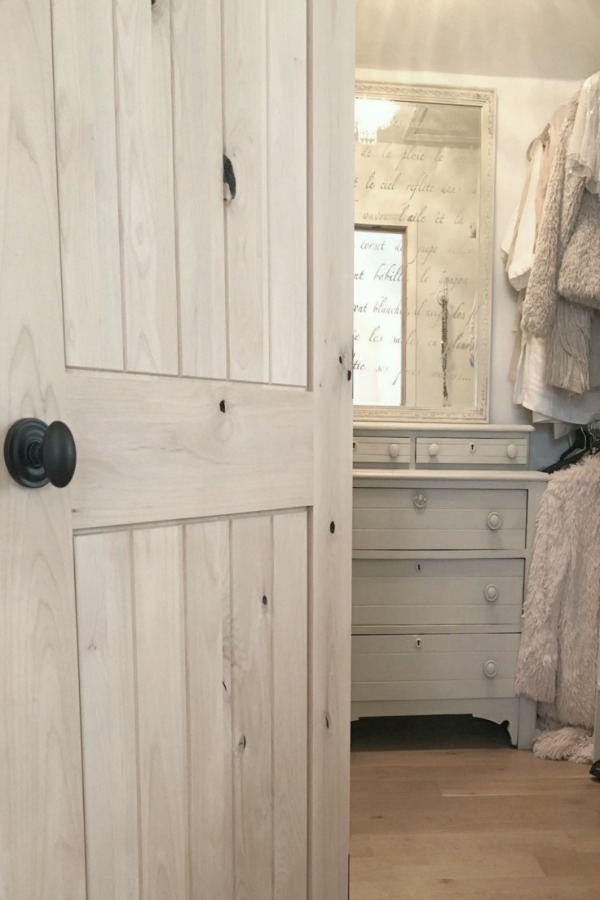 Lots of character and knots in these beautiful doors that transformed the spaces.
Egg Door Knobs Look Vintage & Solid
Barn Door in Lower Level
I don't have images to share of the lower level yet since it's a work in progress, but this door is a sweet addition since there was no door to the family room.
Natural White Oak Hardwoods
Over the years, I have been asked countless times about the stain on these hardwoods…there is none. They are left natural and sealed with a matte finish.
Living room pieces are from RH (Belgian Slope Arm style) and upholstered in Belgian Linen (Sand is the color).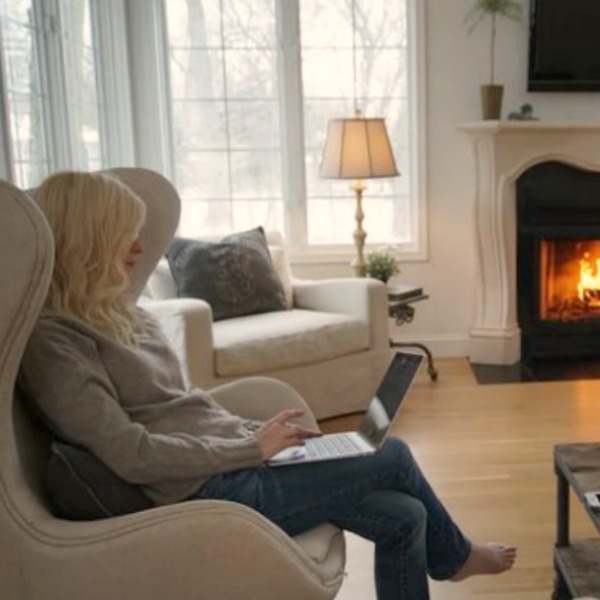 FIND WHITE OAK HARDWOOD FLOORING OPTIONS RIGHT HERE!
Alternative to Wood in Secondary Bedrooms
I can also vouch for the ease and livability of this laminate option. This product was installed in two first floor guest bedrooms, one of which serves as my studio where paint is often dripped! It is a dream to wipe clean, feels great under my bare feet, and fortunately was a quick, inexpensive and easy installation.
Timeless and Tranquil White European Inspired Kitchen
Floor Lamp for the Kitchen?
Why not? I do love me a floor lamp.
Dishwasher With Panel
Cooktop & Ovens
Counter-depth Refrigerator
Fireclay Farm Sink
Quartz Kitchen Countertops
Backsplash Taken to Ceiling
Kitchen Faucet: Kohler Purist Bridge Style
European Inspired Venting
Beverage Cooler in Breakfast Bar
Daily Kitchen Essentials: Dishtowels or Cloth Napkins!
Custom Window Seat in Breakfast Nook
Dining Room With Vintage French Doors
Our Belgian slope arm dining chairs from RH mingle with Louis chairs upholstered in Belgian linen.
Louis Style Dining Chairs
These are very similar:
Rustic Lantern Pendant
I found the lantern pendant HERE, and it's actually an exterior fixture which doesn't even have glass in it.
Classic White Main Bath With Coastal Cottage Design
It's a very simple classic white coastal style bathroom which I wanted to feel old and character-filled. I covered the wall with wood beadboard, added a white Carrara topped vanity, and tiled the floor with 1920s style hex in polished marble.
Brushed Nickel Coastal Vanity Sconce
Here's the brushed nickel sconce is in our main bathroom, and I still love its coastal and classic good looks.
Simple, Brushed Nickel Bathroom Faucet
Hex Tile in Main Bath
Brushed Nickel Traditional Shower Fixtures
French Nordic Cottage Style in Master Suite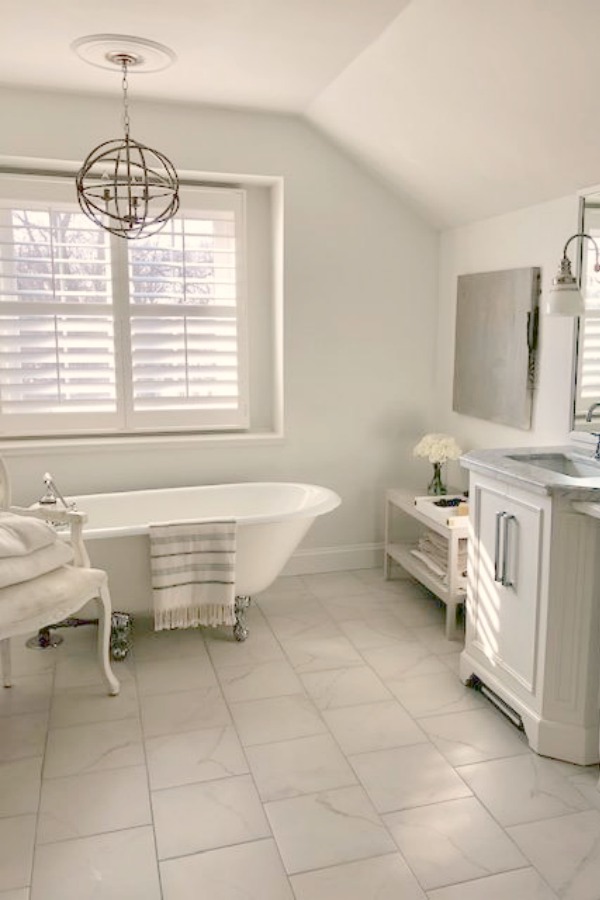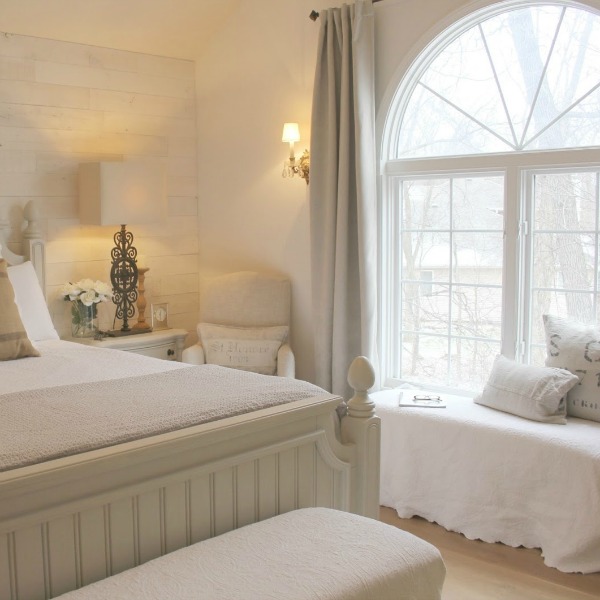 Reclaimed Pine Peel & Stick Stikwood in "Hamptons"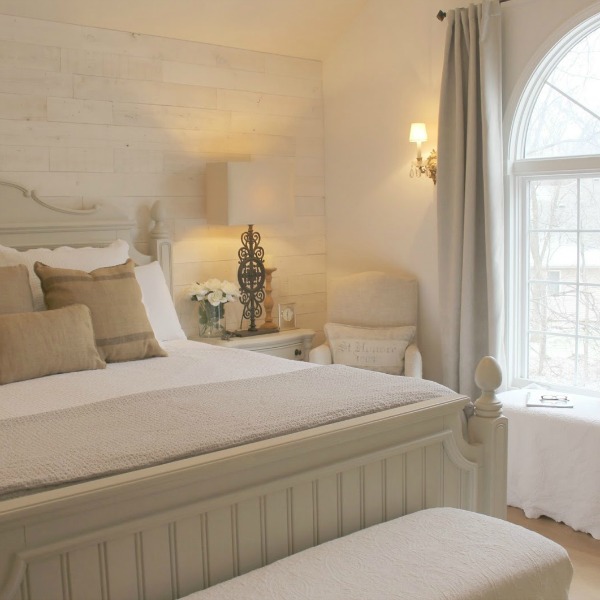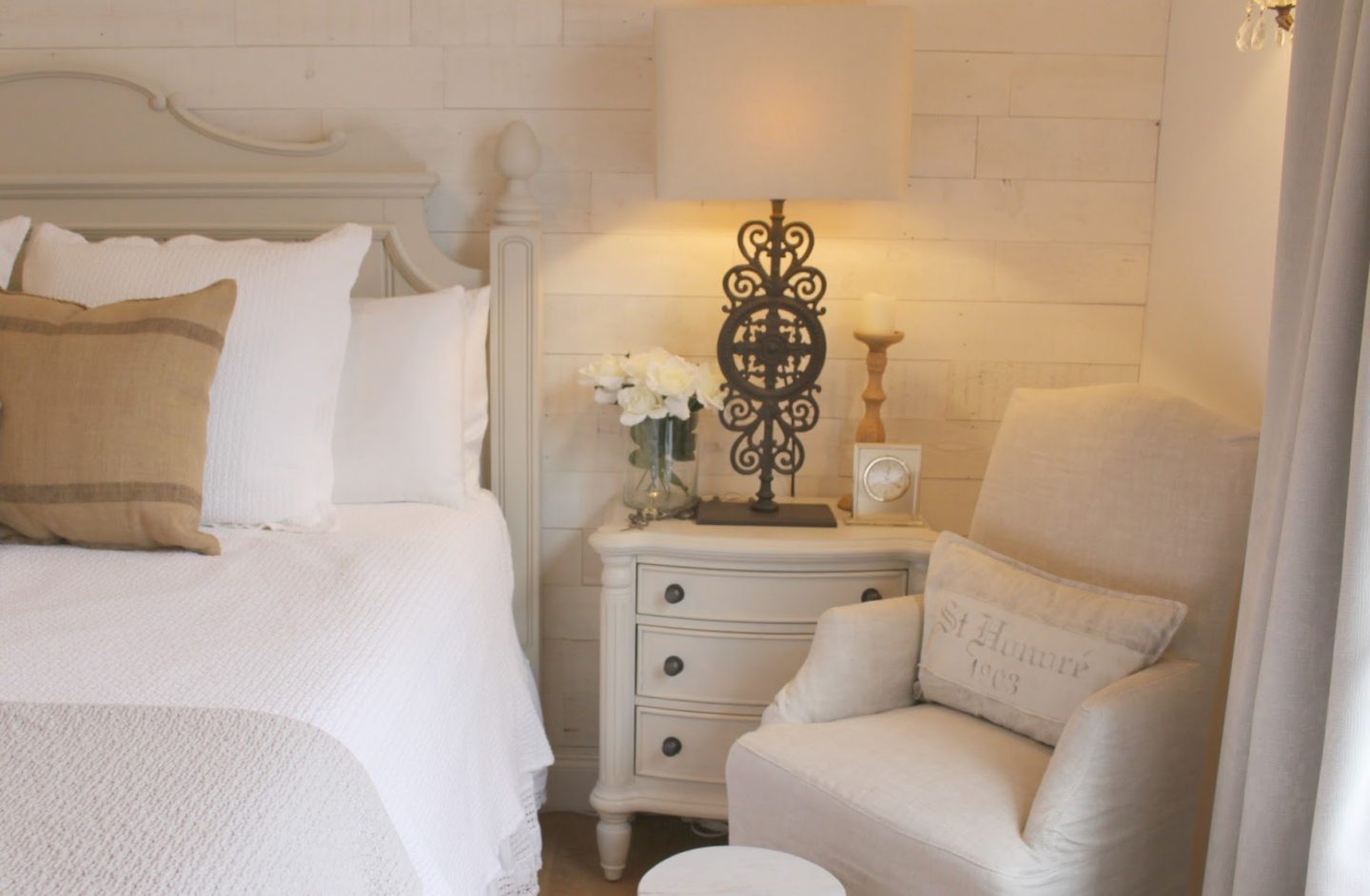 Campaign Style Side Table
Unfussy, Simple, Rustic Yet Refined European Country Inspired Style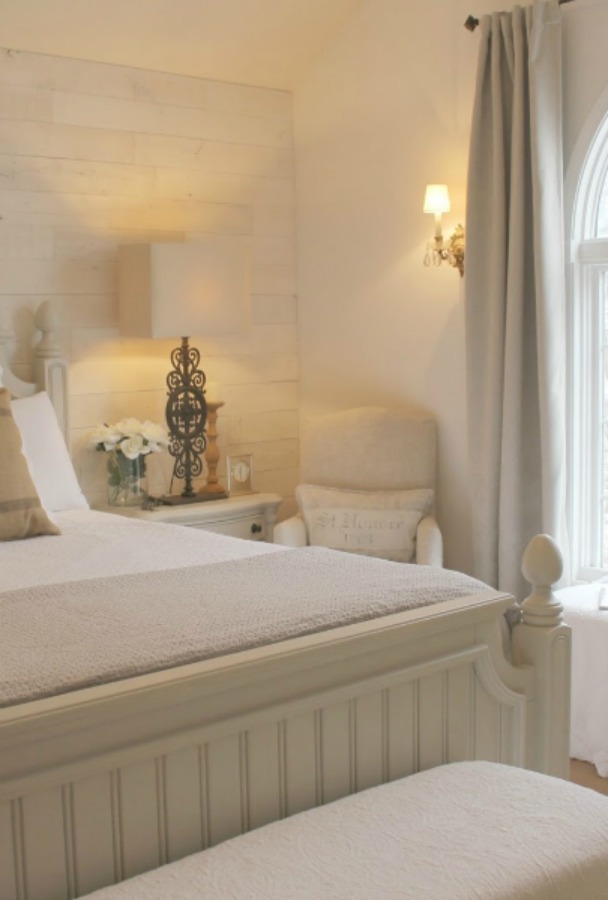 Master Bath Design Elements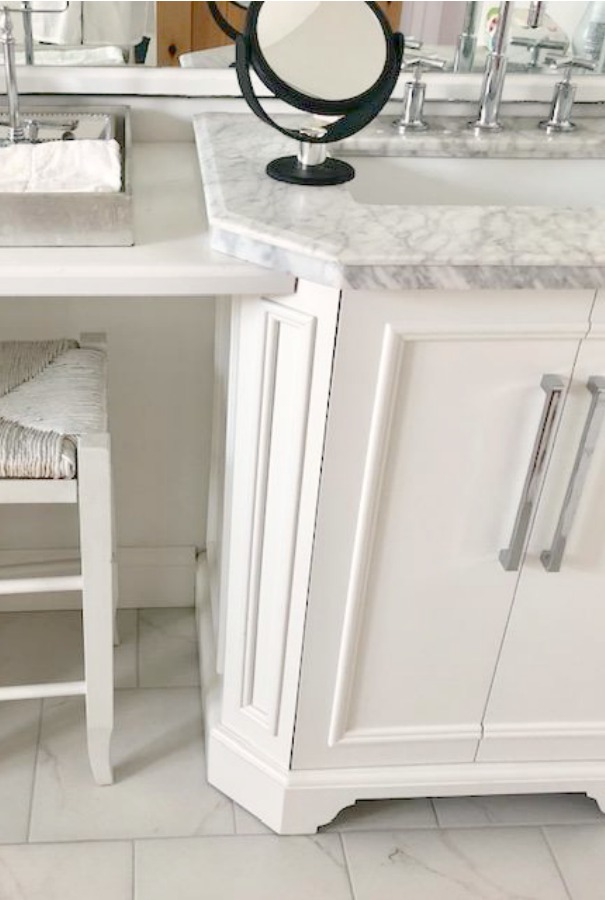 Martha Stewart Coastal Style Bathroom Sconce
Herringbone Marble Shower Floor
Furniture & Decor Outdoors
I have these chairs on the back patio in spring and summer.
French Country Decorating in the Courtyard
See this French courtyard story for resources and info about how we transformed this space!
FIND THESE METAL FRENCH STYLE STACKABLE CHAIRS right here.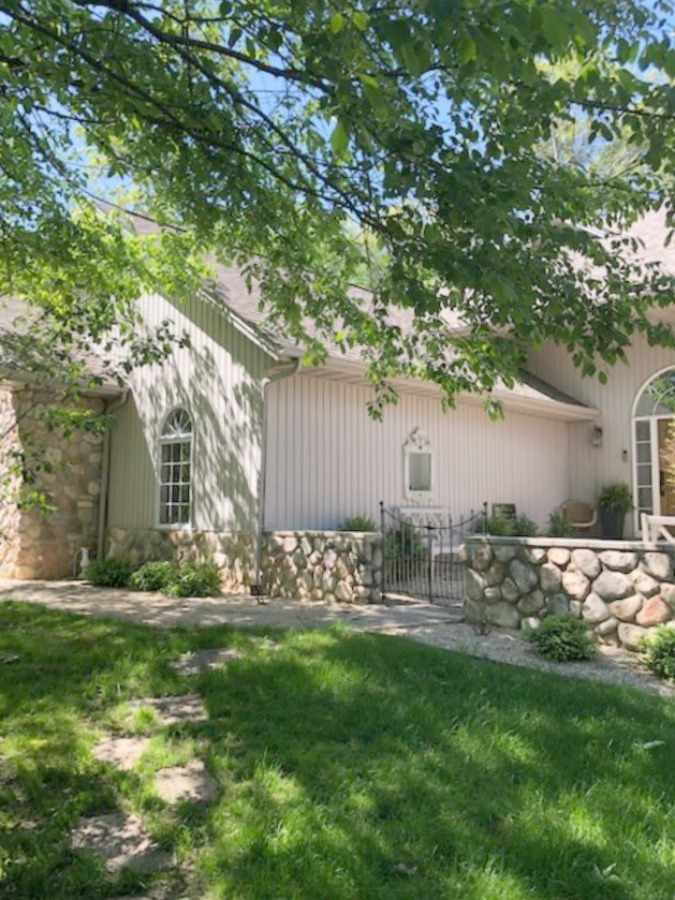 Classic Traditional Style Bathroom
Read about this bathroom we created from scratch where there was none, all DIY style HERE, and find gorgeous console sinks HERE.
The mirror is from Anthropologie, but I didn't see it online…this one would be gorgeous!
Resources for Our Arizona Fixer
Kitchen Cabinet Hardware
Framed Art Prints for French & Swedish Photography
Paint Colors in Arizona Fixer
My House!
I would love to hear from you and am happy to answer any questions about the decor!
Peace to you right where you are.
-michele
Shopping for items you already intended to buy on Amazon RIGHT HERE (not just items mentioned in posts) keeps decor inspiration flowing on Hello Lovely!
Hello Lovely is a participant in the Amazon Services LLC Associates Program, an affiliate advertising program designed to provide a means for sites to earn fees by linking to Amazon.com and affiliated sites.
Click HERE to also discover lovely cost conscious furniture and home decor!