Lofts, sleeping alcoves, nooks, daybeds, trundles, architecturally magnificent custom bunks–so many interpretations of them in this eclectic collection. Check out beautiful Bunk Bed Designs & Bed Nooks to see the creative ways both small and large spaces be utilized for cozy sleeping quarters.
BUNK BED Designs & Cozy Bed Nook Ideas
From modern to Old World and fantasy to practical, this round up of ideas will help if you are considering a cozy sleeping area for a guest room, play room, or kids room.
I can't stop staring at the sophisticated simplicity and beauty of this design above!
We'll also peek at Laura Fenton's incredible book on the subject to see work from talented designers with names you will likely recognize.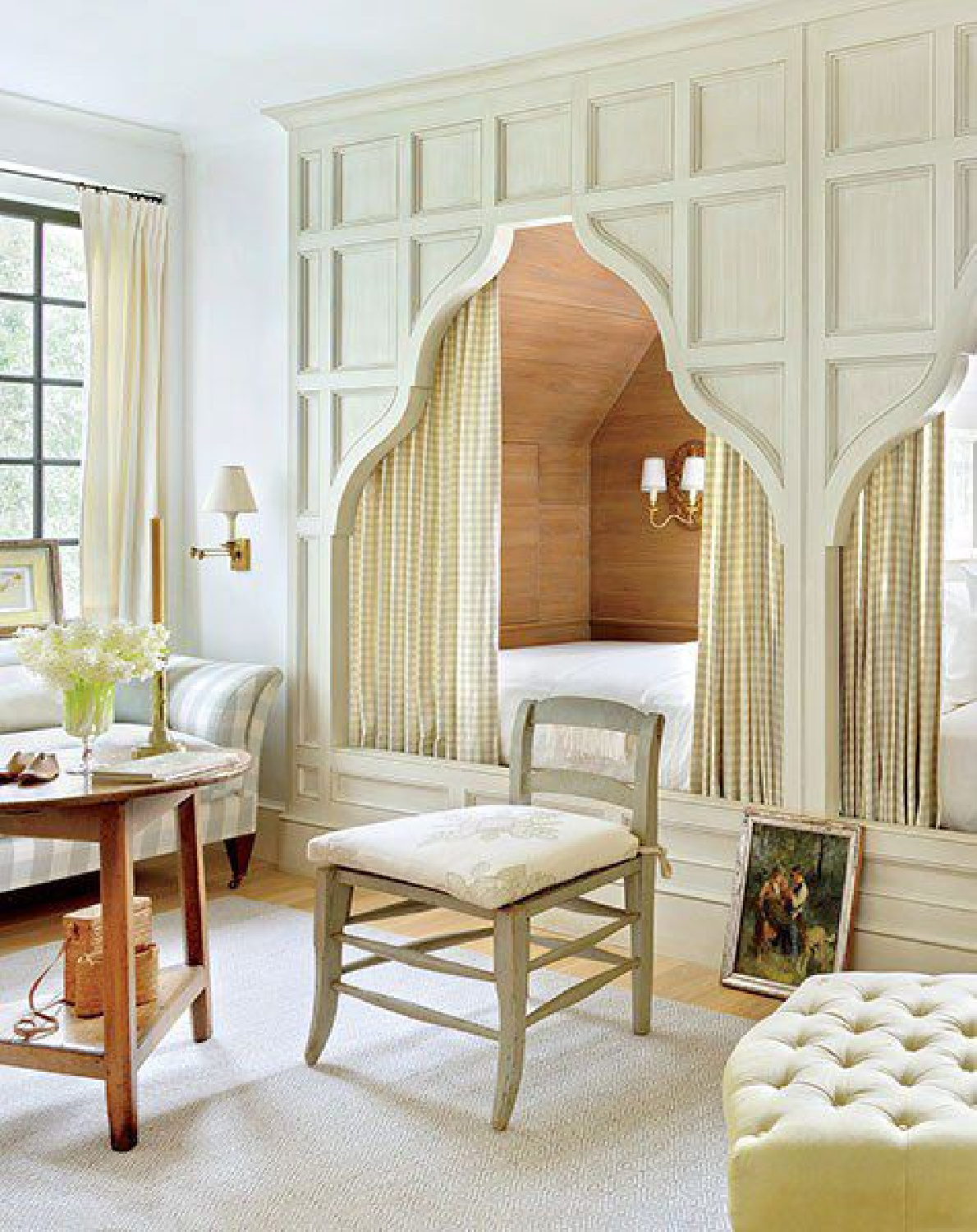 What is your personal history with bunks? Mine is definitely summer camp, thin mattresses, creaky bed springs, and itchy wool blankets.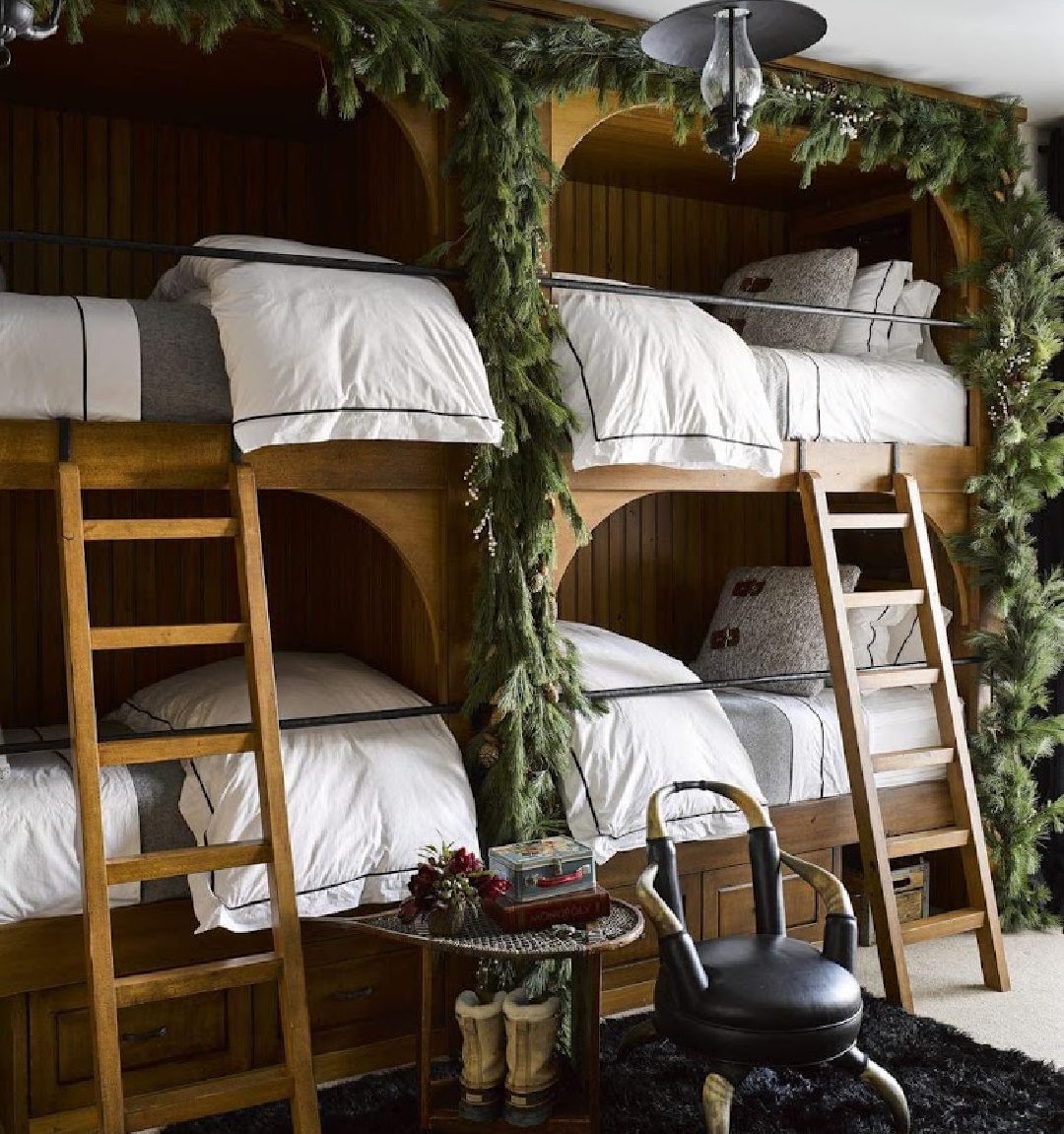 Bed nooks like this unforgettable one by Nicky Haslam for a Holland Park home are about as far from my camp experience as you can get!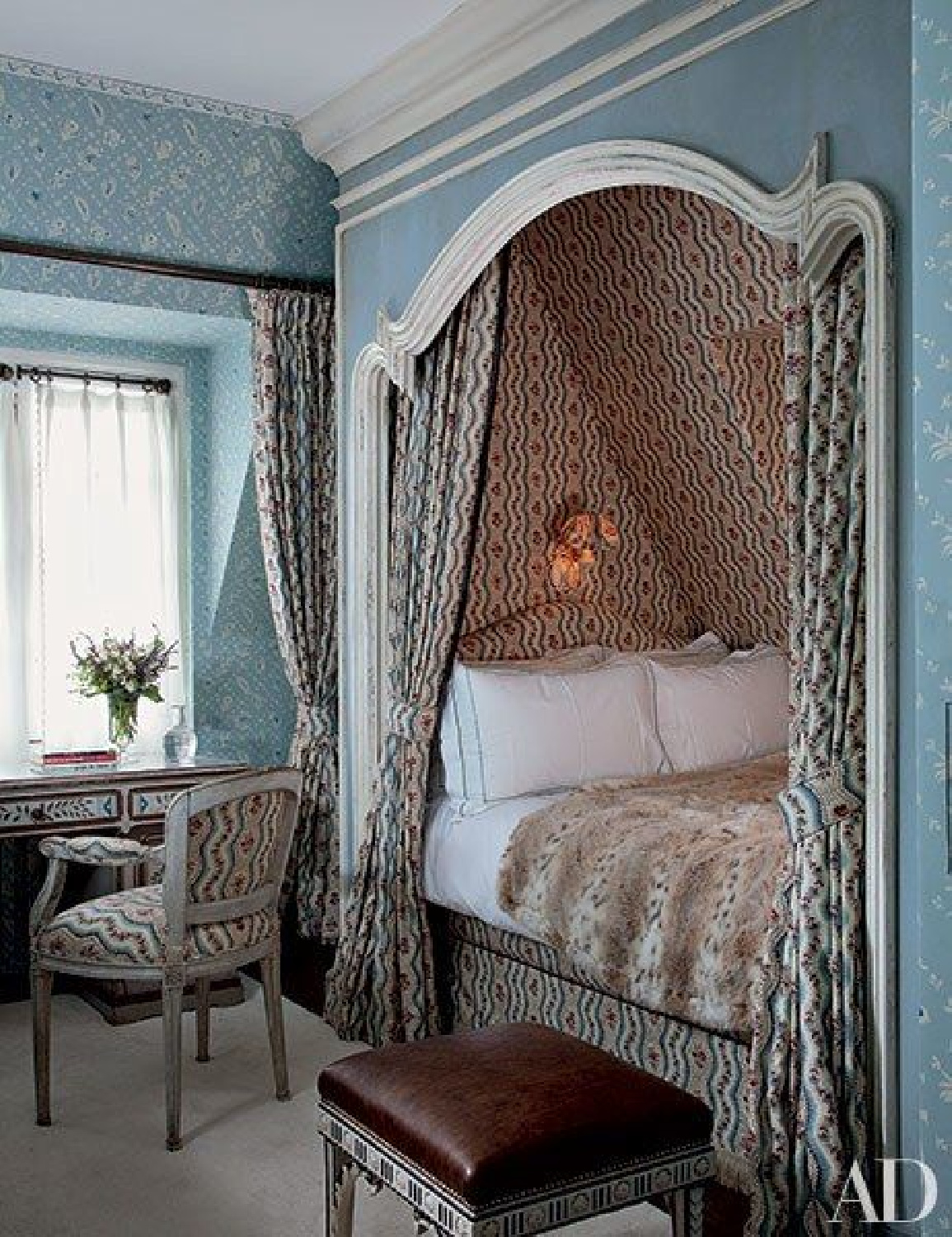 I hope these ideas from beautifully designed bedrooms get your wheels turning, and I highly recommend THE BUNK BED BOOK for a wealth of inspiration.
What is it About Bunks & Nostalgia?
The magic of bunks, lofts, and cozy nooks has been captured in THE BUNK BED BOOK by Laura Fenton: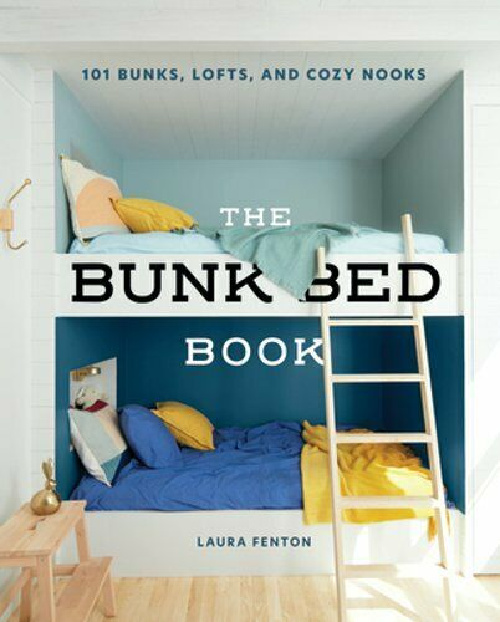 Have childhood memories associated with bunk beds? So many of us do!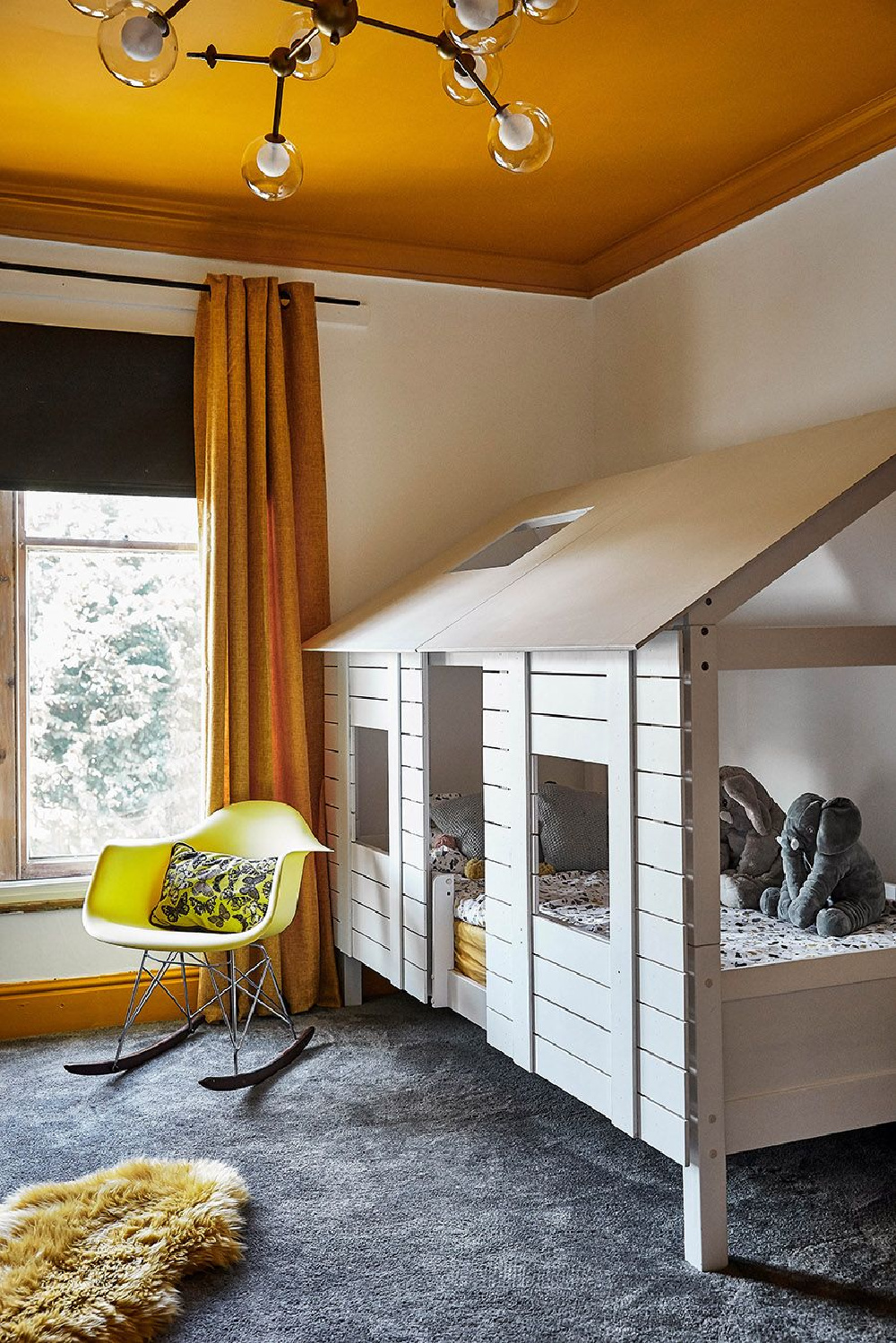 There's just something about the intimacy and nostalgia of bunks that taps into thoughts of relaxation, vacation, reading, and childhood.
Need Ideas for Custom Bunk Beds?
You'll be awed by the innovative designs in this book. Bunks are often the right choice for a room short on space, yet after seeing these creative examples, you'll probably agree they can add architectural interest and whimsy to rooms of any size.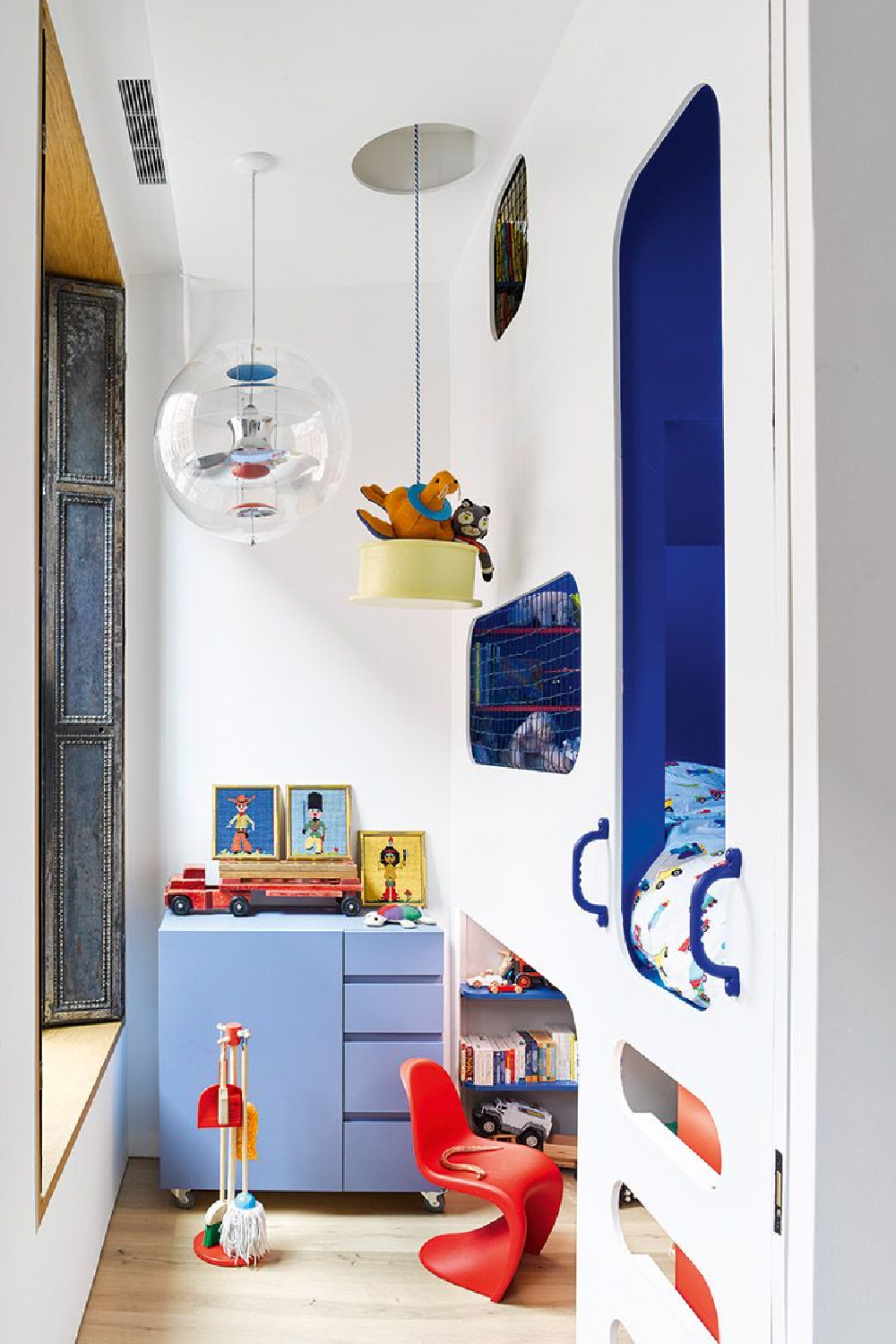 These bunks below with their bold blue were one of my favorites in the book and were designed by Suzanne Kasler. Don't you love those shaded sconces for reading? I can imagine this design truly standing the test of time…not too childish and an easy transition into a guest room.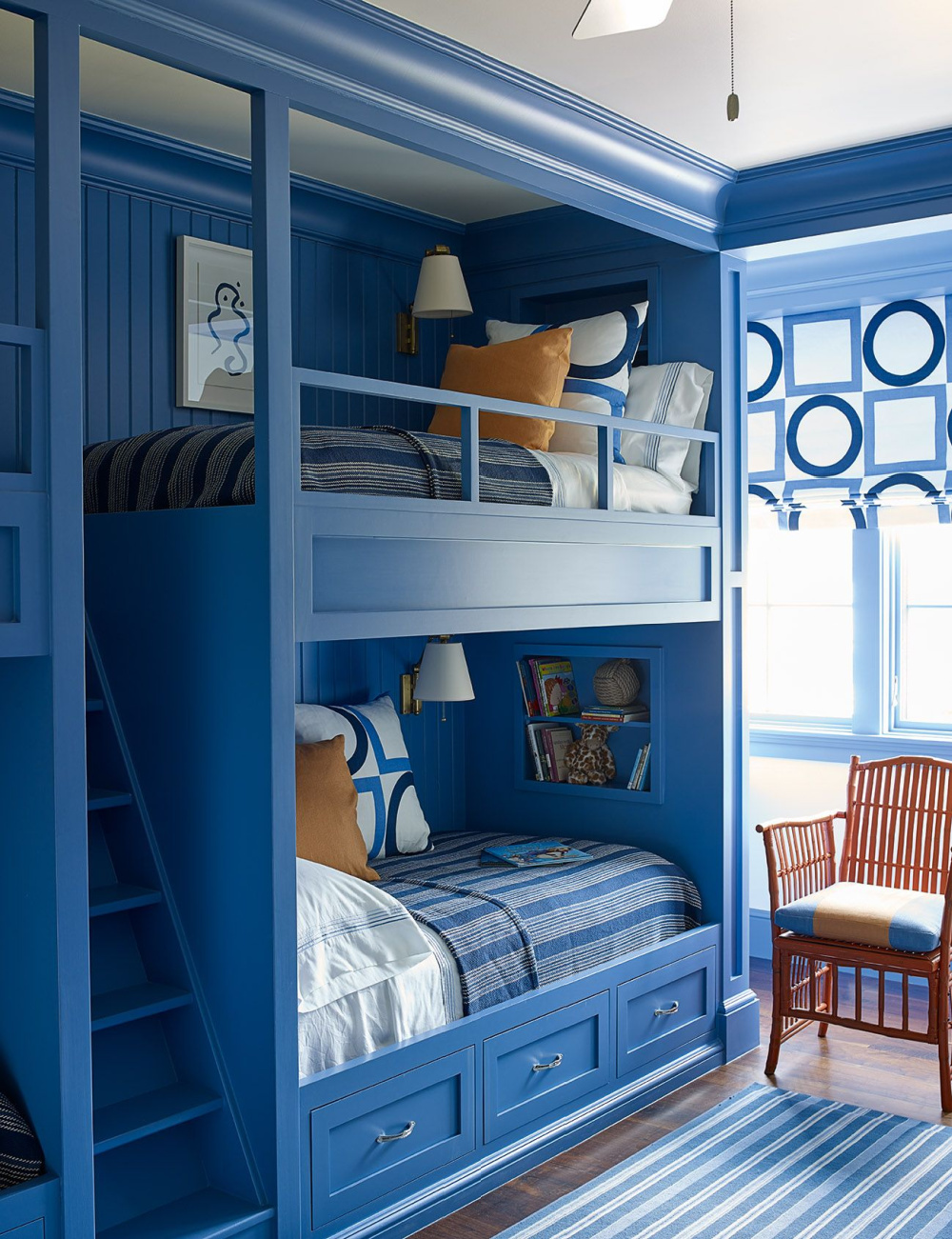 Need Help Imagining Possibilities for a Small Bedroom?
We tend to associate top bunks with designs close to the ceiling, but low, L-shaped bunks are a safe alternative. Ceilings are not always lofty in small spaces, and not all kids are keen on heights.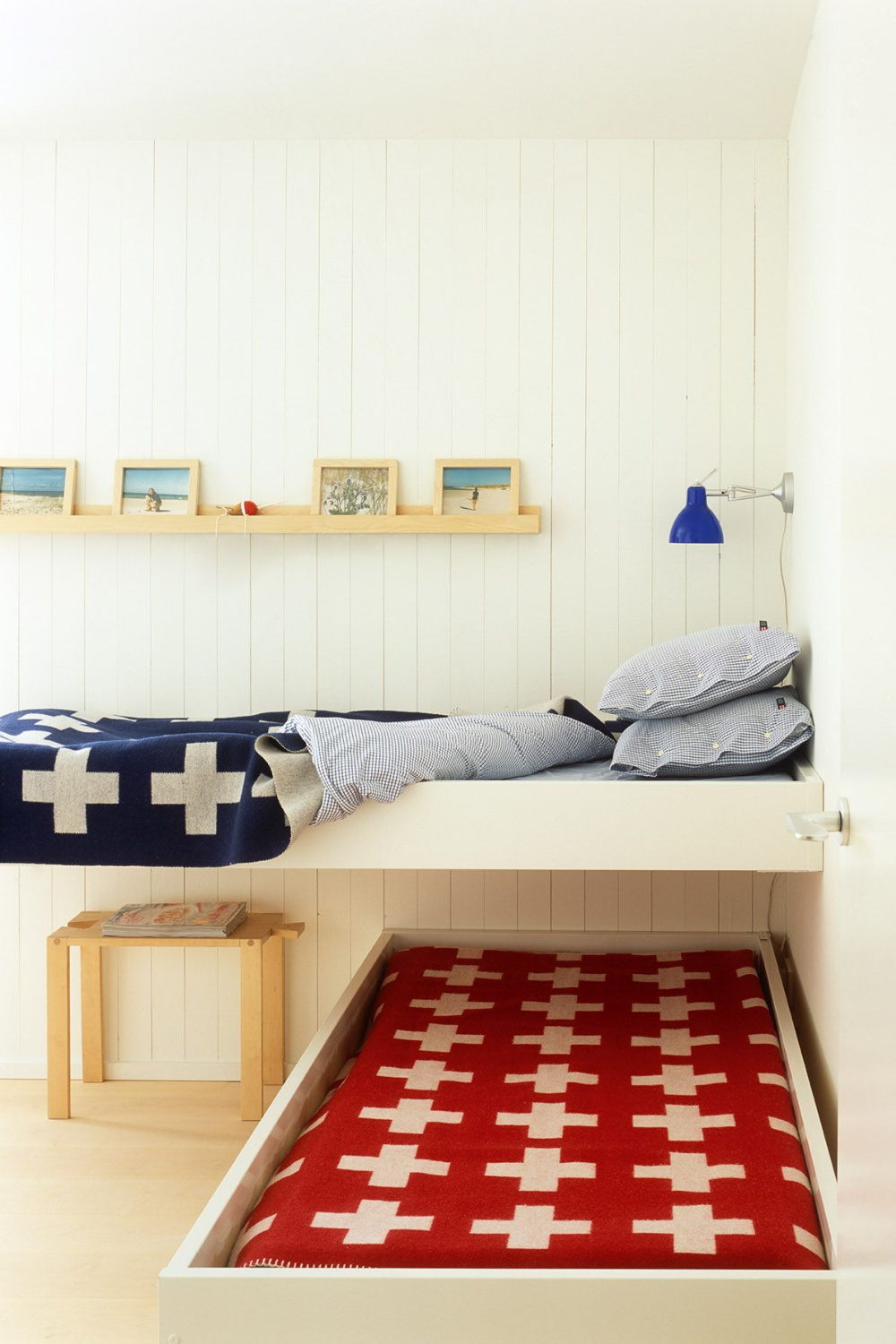 Another design element I love about the minimal bunk room above? The wood paneling adds textural interest and character to the otherwise simply appointed bedroom.
Are Bunk Beds the Answer to Narrow Bedrooms?
Do these designs have you rethinking bunks for smaller, narrow bedrooms? Because this book helps us to freshly conceptualize vertical space. Steps as drawer storage and creating a cozy retreat with fabric is all kinds of brilliant:
Oh, the memories to be made in a bunk room as beautifully designed as that!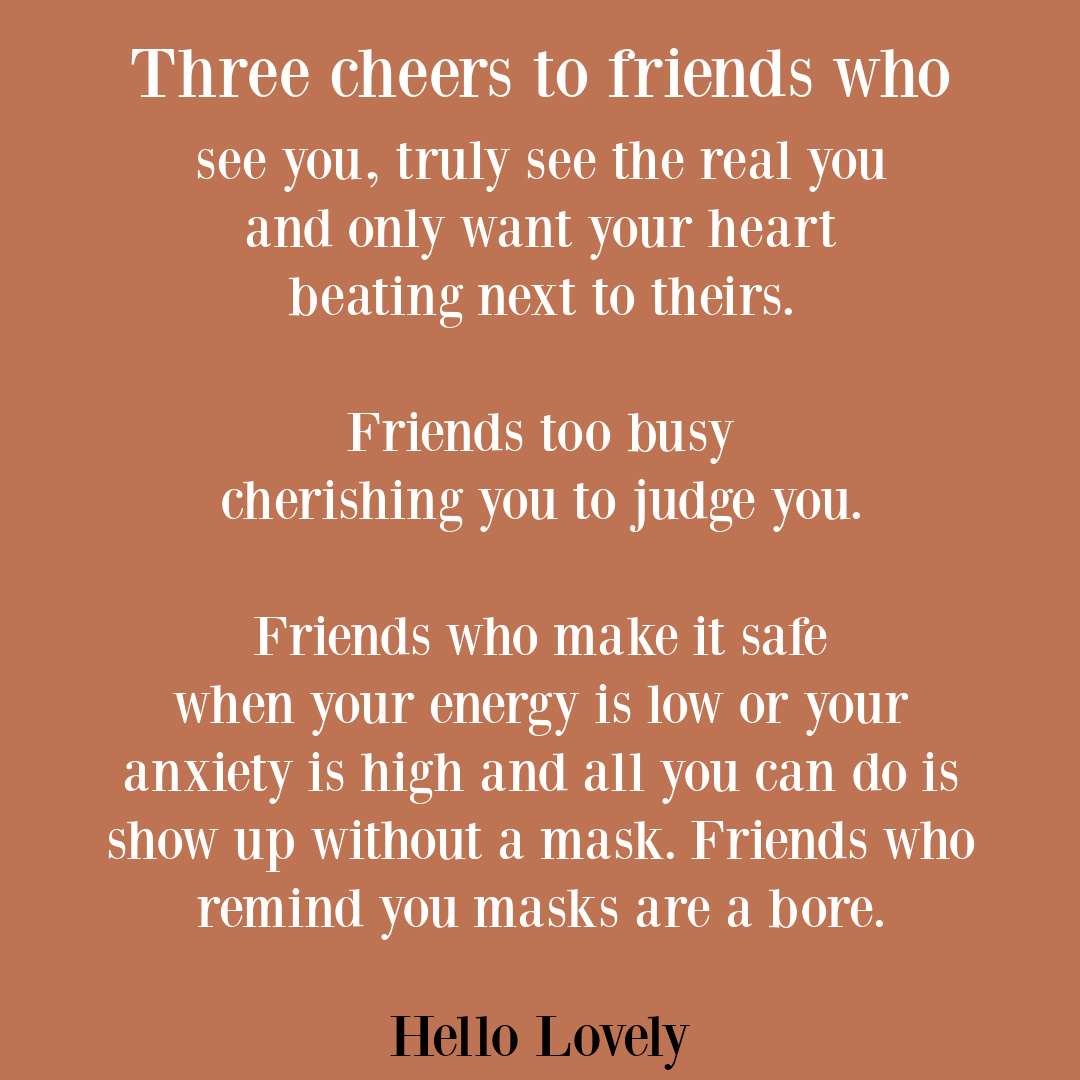 More Brilliant Bunk Bed Designs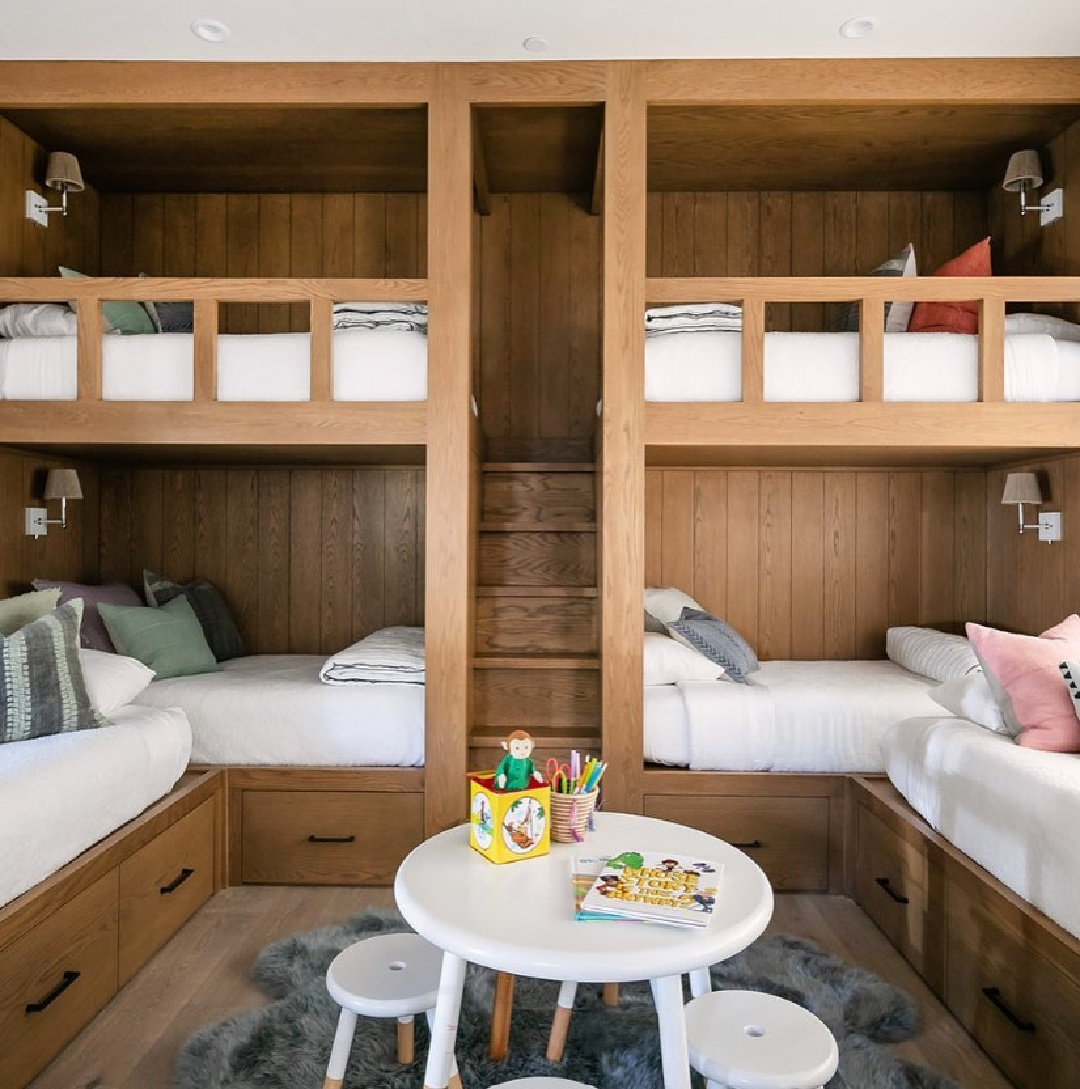 When you imagine what sorts of factors and elements add up to cozy factor in a cozy bunk room or bed nook, what comes to mind?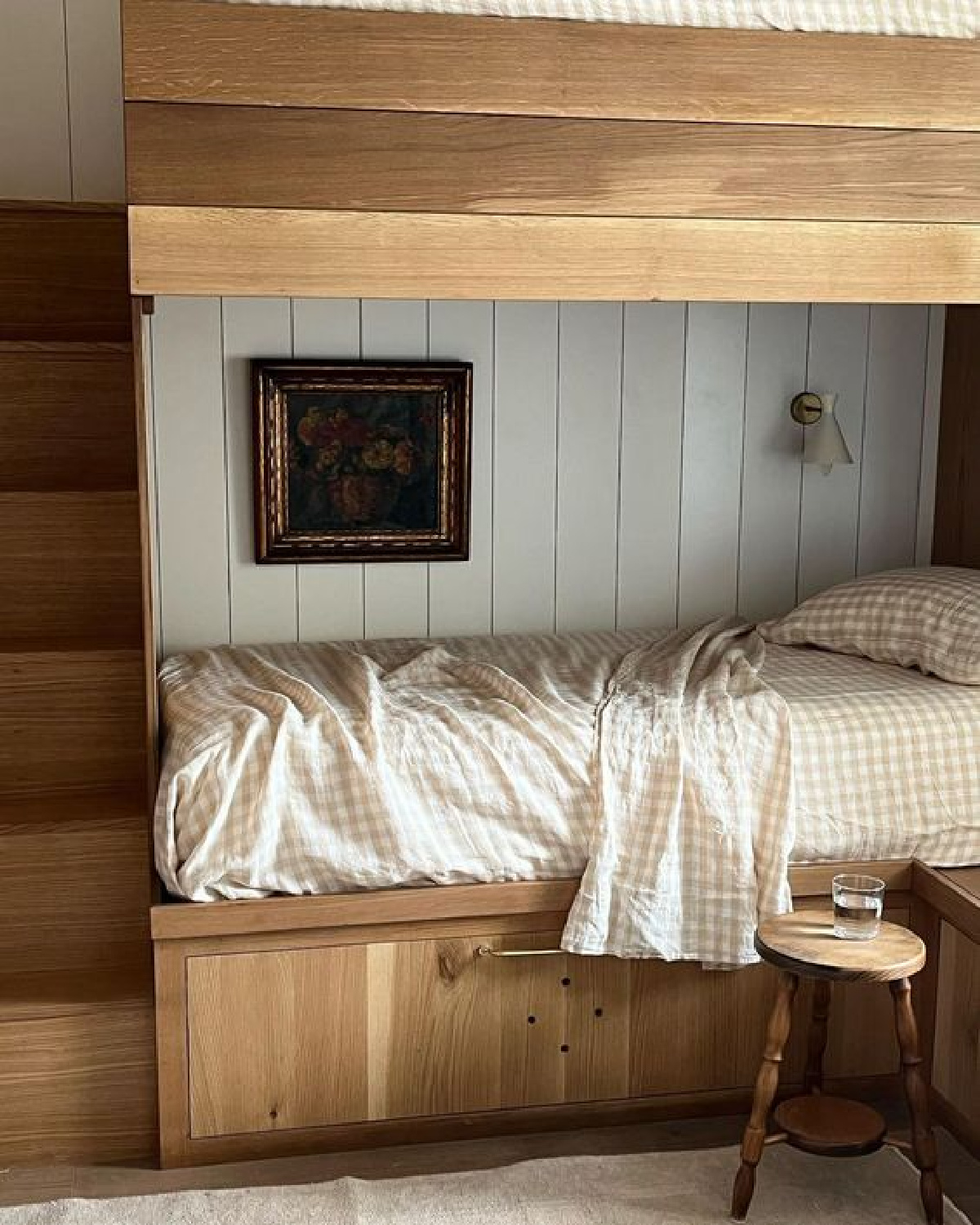 Woodsy warmth is one direction to go. Romantic fabric canopies (evocative of childhood forts and tents) are another option.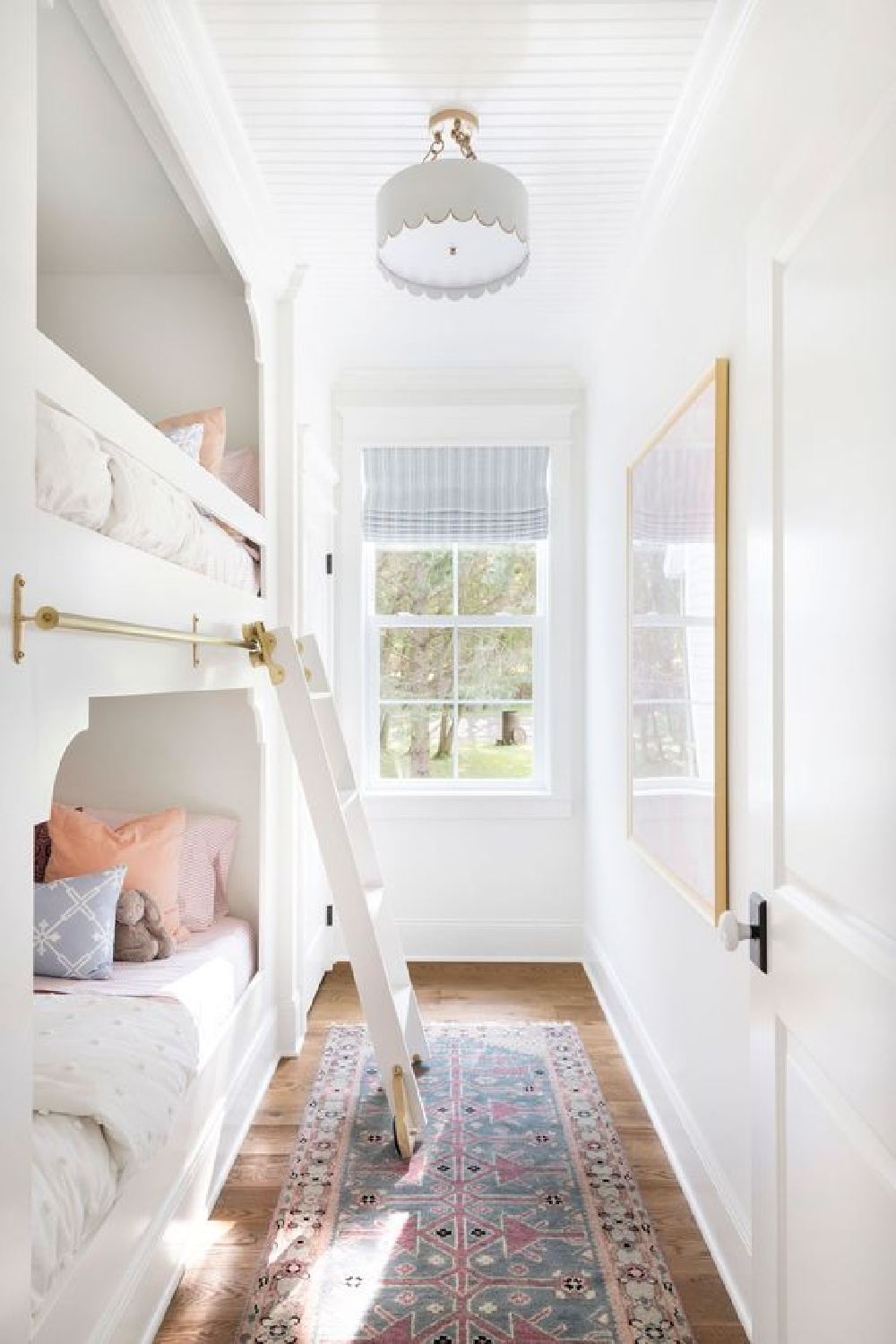 Even simple mosquito net fabric swagged with delicate white lights can create a vibe. And if beaded board makes your heart sing, maybe this will inspire: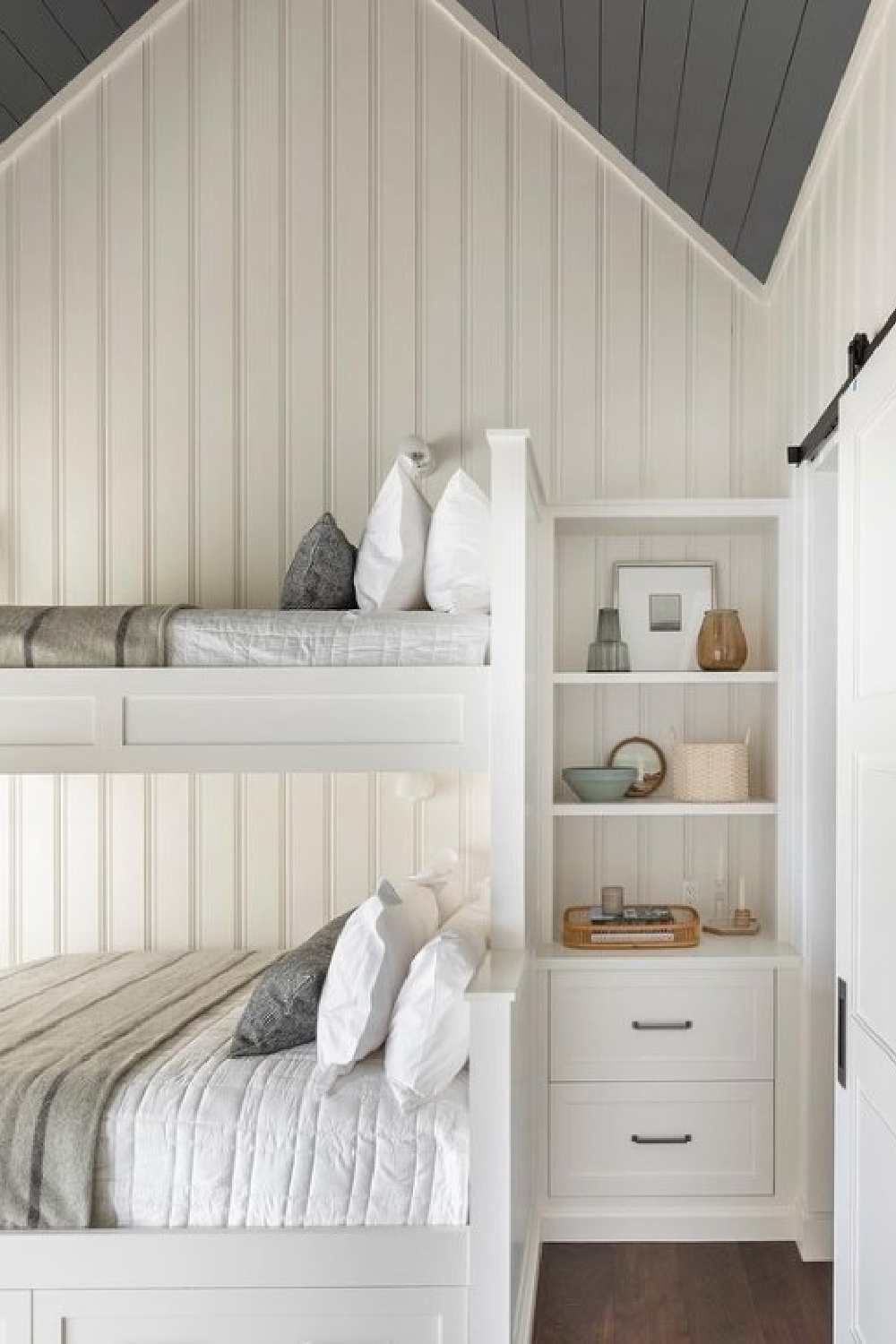 I independently selected products in this post—if you buy from one of my links, I may earn a commission.
Here's what I dreamed up for a possible cozy nook: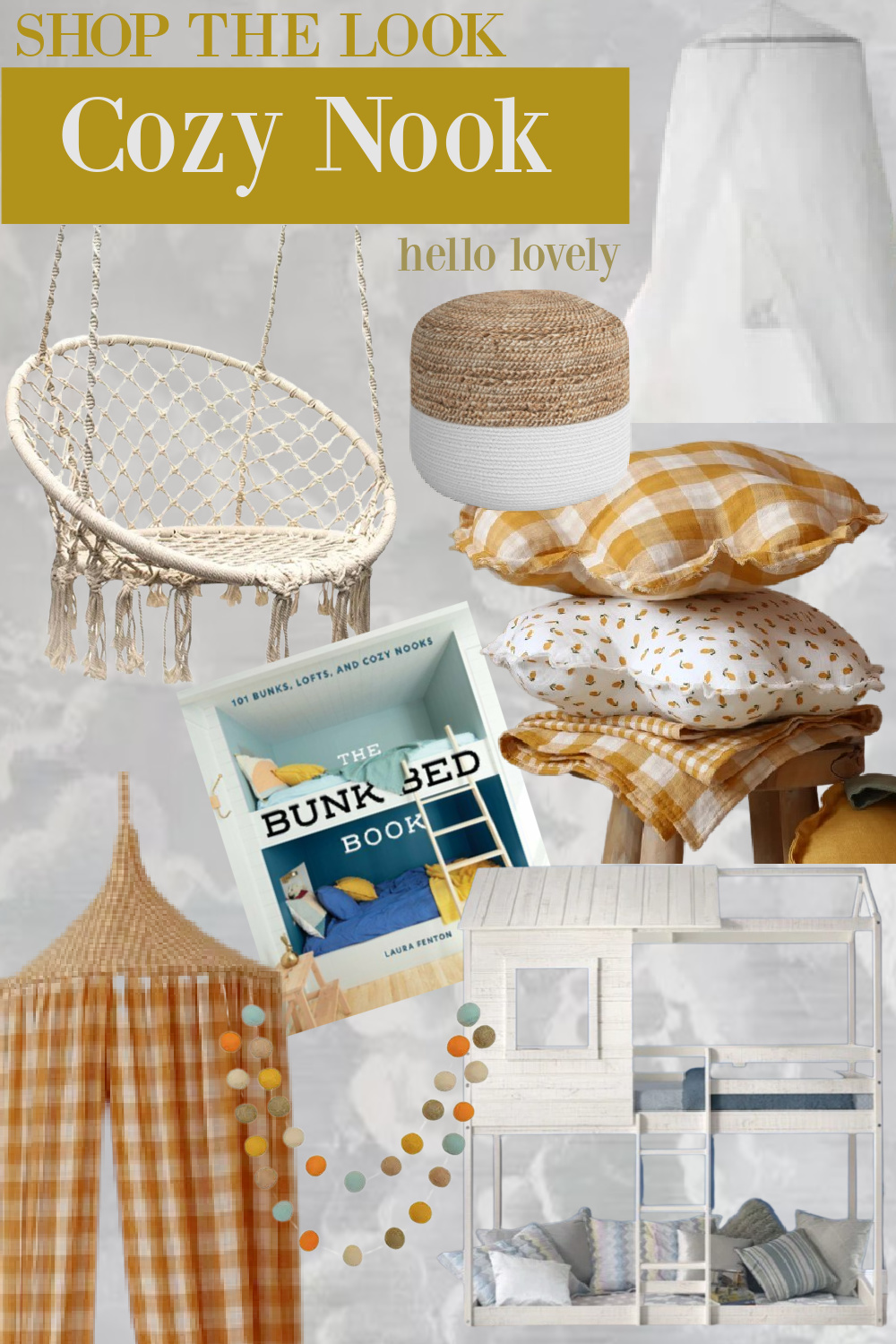 Psssst. If this mood board above strikes you as kids room or nursery-exclusive, do remember adults love cozy spaces too, and it's more than okay for a guest bedroom to feel youthful!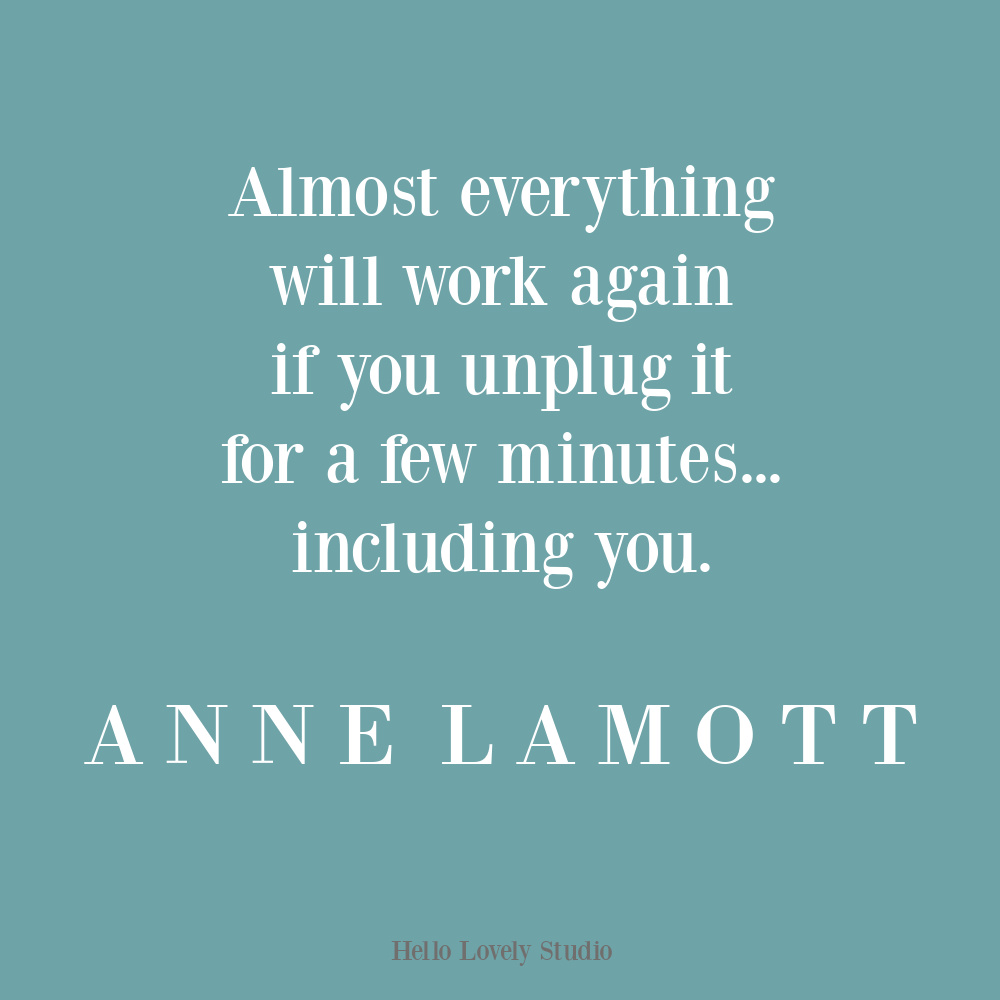 One More Inspiration for Creating Cozy
The Bunk Bed Book provides plenty of inspiration for custom bunks, but here's a glimpse of a cozy minimal custom home where every detail was considered. It's so different! I share this not because it could be duplicated but because it is a study of thoughtfully utilizing vertical space.
I independently selected products in this post—if you buy from one of my links, I may earn a commission.
Peace to you right where you are.
-michele
Thanks for shopping RIGHT HERE to keep decor inspiration flowing on Hello Lovely!
Hello Lovely is a participant in the Amazon Services LLC Associates Program, an affiliate advertising program designed to provide a means for sites to earn fees by linking to Amazon.com and affiliated sites.