Join me for an inspiring peek at Old World style, rustic elegance, and French country loveliness in the South of France! House Tour: Inspiring Provence French Farmhouse offers inspiration for admirers of French design style, French farmhouse, Country French, and European inspired rustic country style.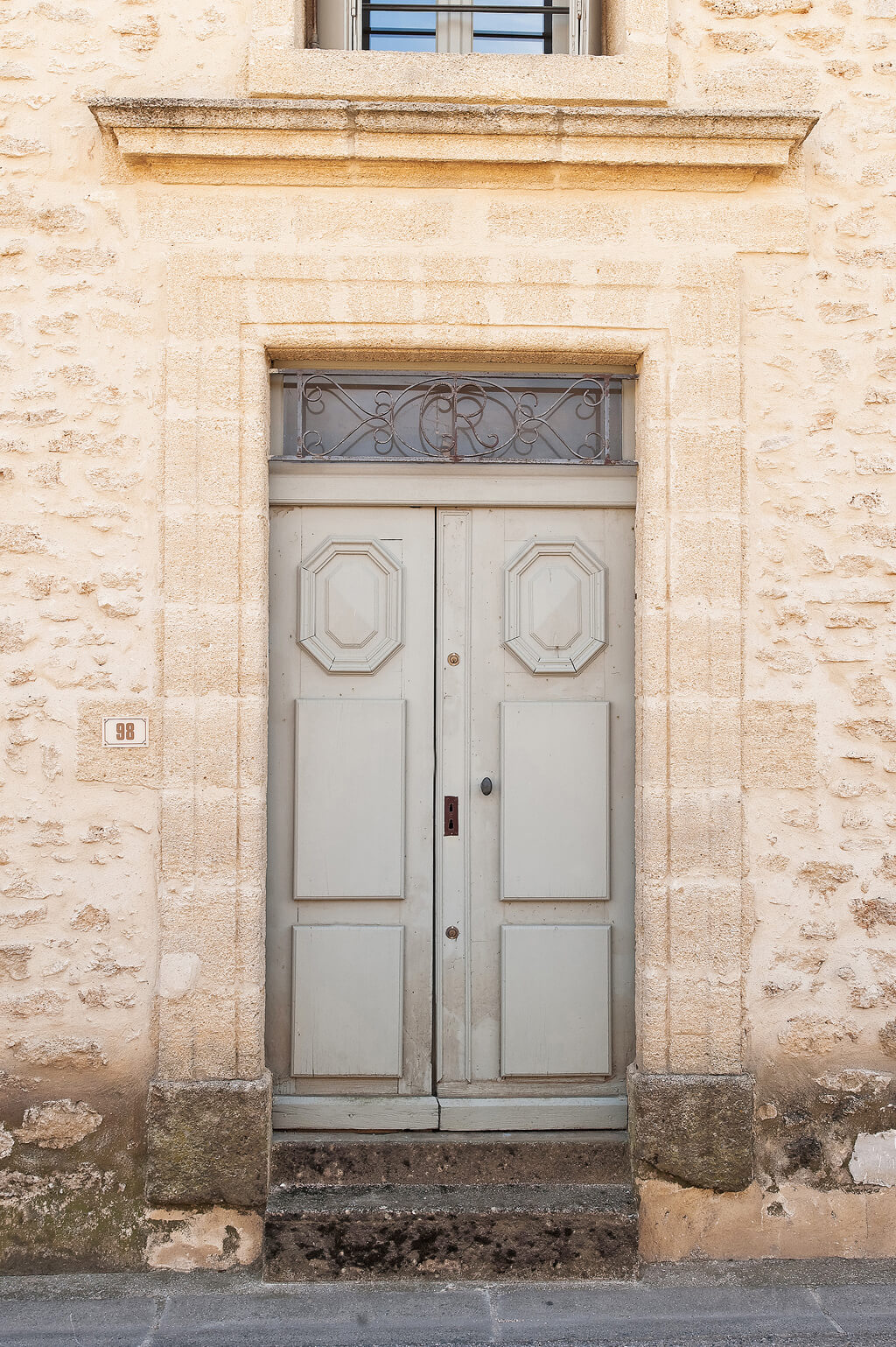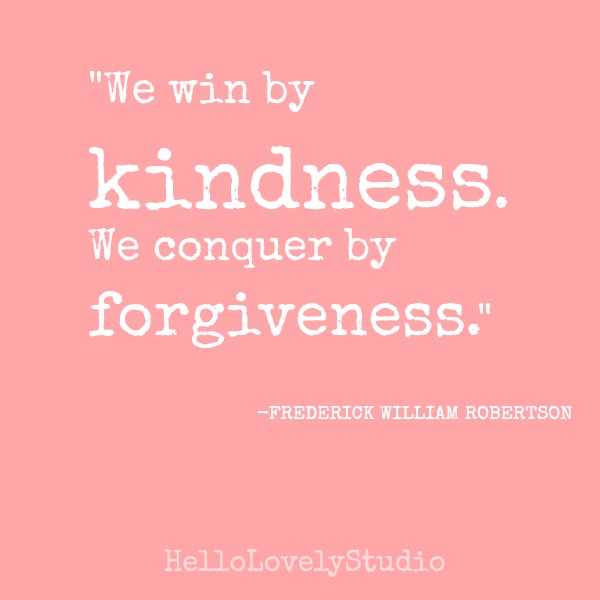 House Tour: Inspiring Provence French Farmhouse
Bastide de Castillon is a five bedroom, five bath, 2,691 s.f. Provence vacation rental in the village of Vers-Pont-du-Gard offered by Haven In. I learned about Haven In when we sought an apartment to rent in Paris, and the firm manages properties across Europe.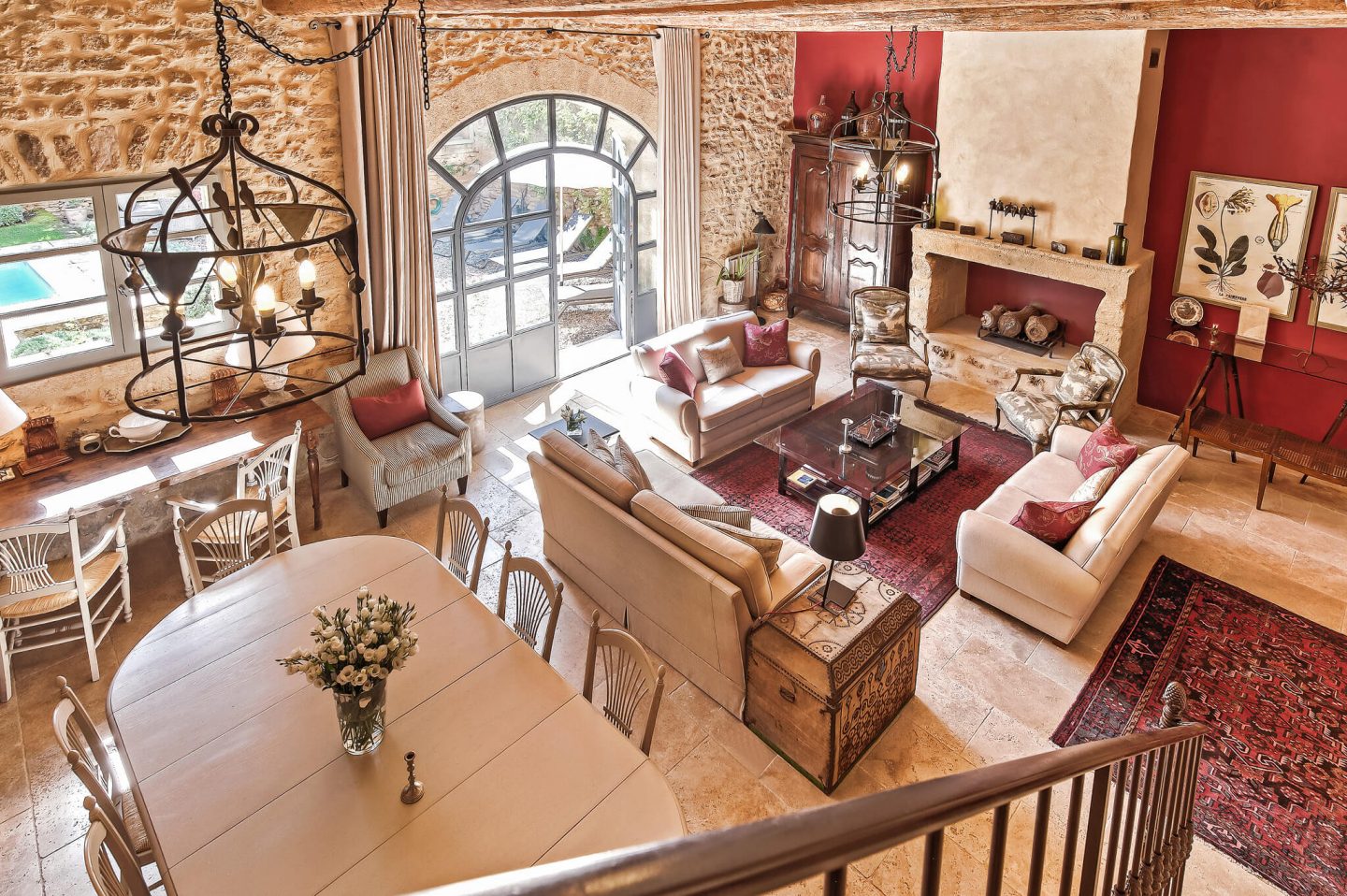 French Farmhouse Courtyard & Garden
Outdoors, Bastide de Castillon boasts a courtyard and terrace, swimming pool, dining space, and lush gardens with fruit trees.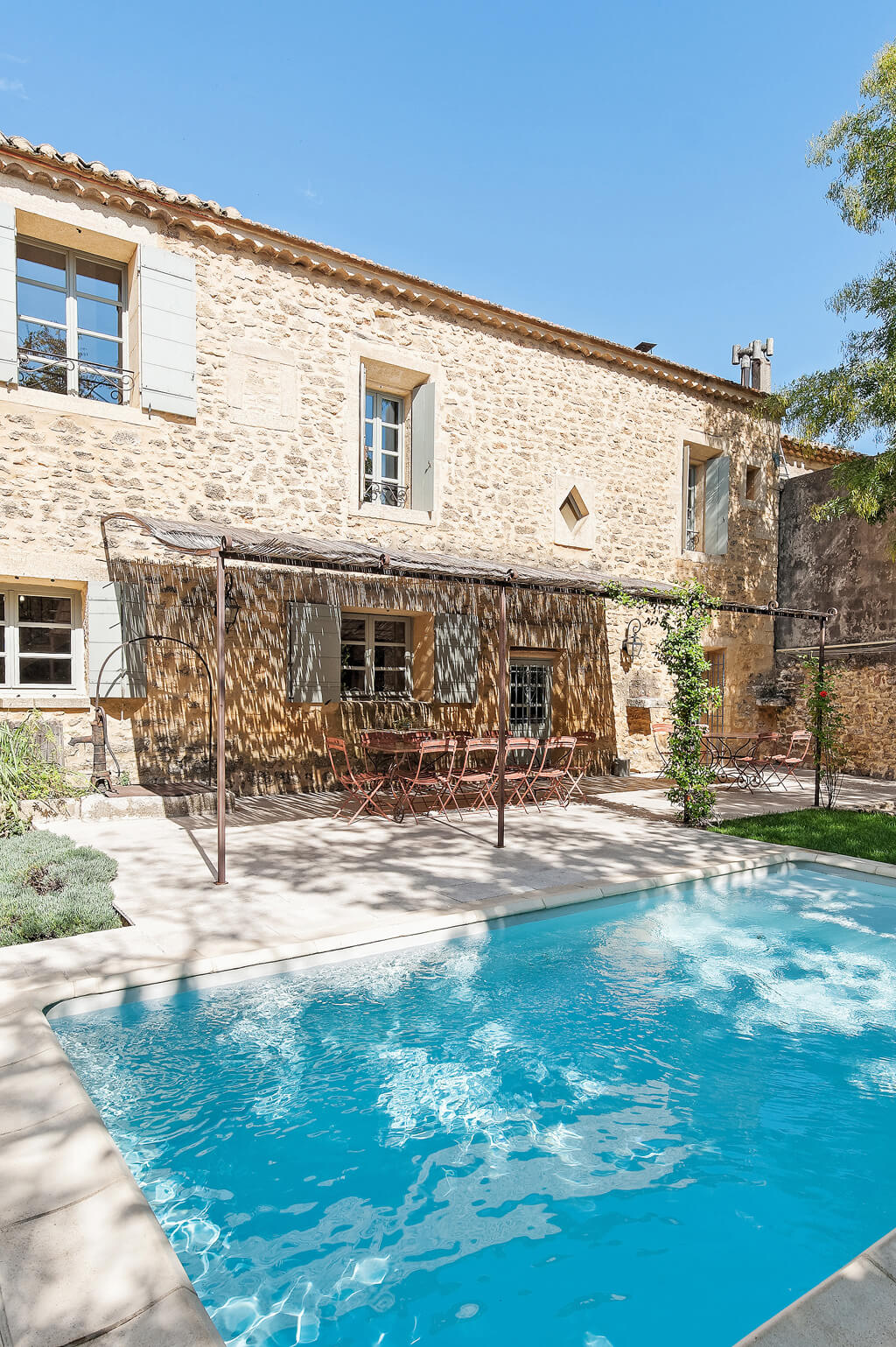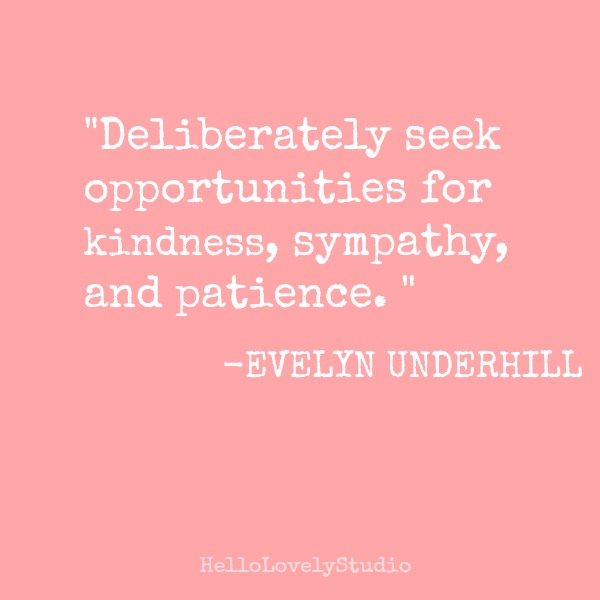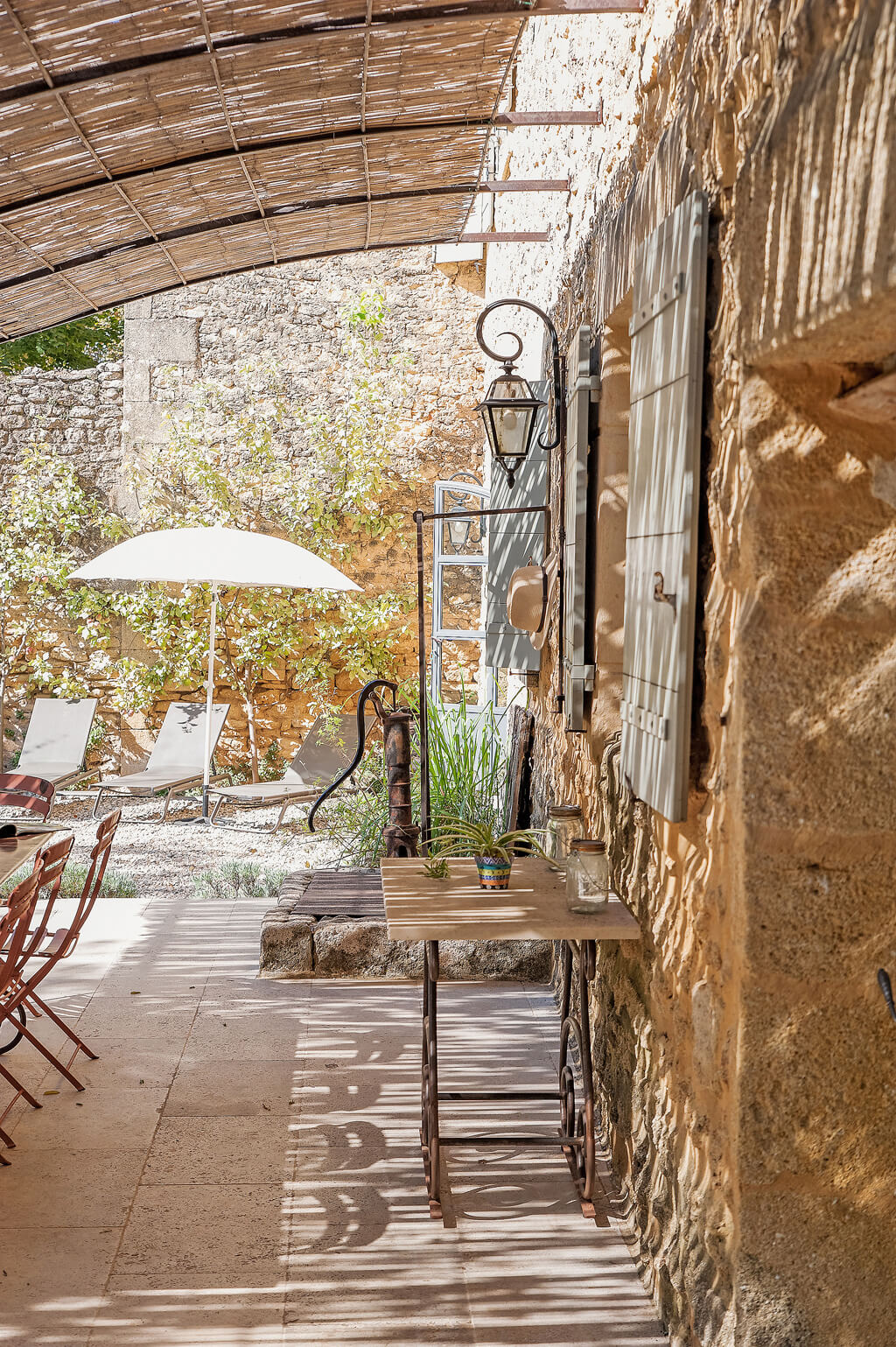 Stone French Farmhouse in Provence
This historic stone farmhouse in picturesque Côtes-du-Rhône wine country was renovated and thoughtfully yet effortlessly decorated and outfitted with modern conveniences. The bastide makes an ideal getaway which will sleep up to 10 people.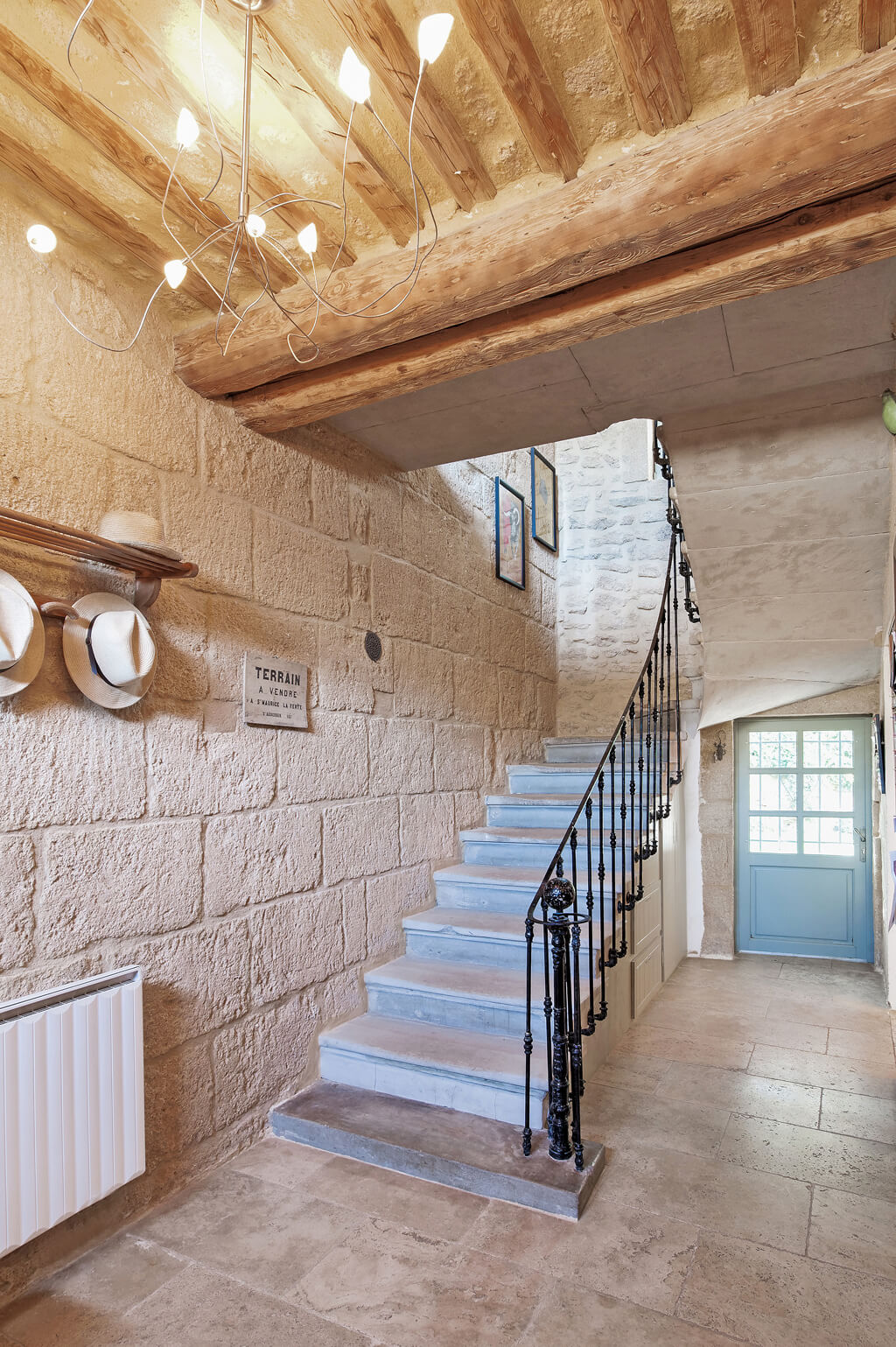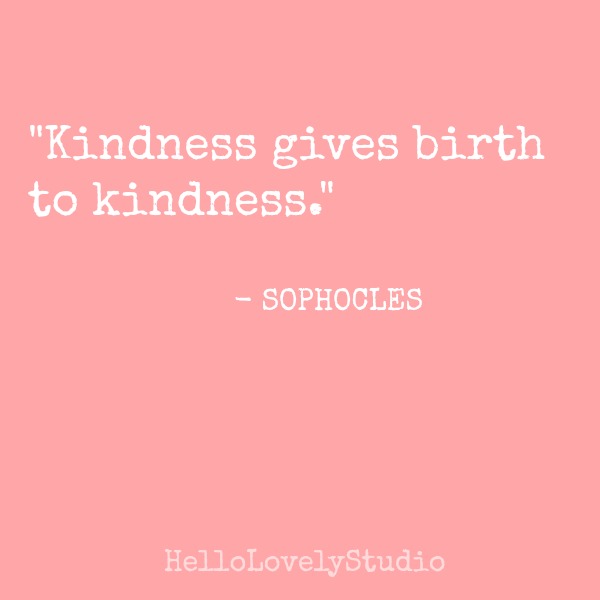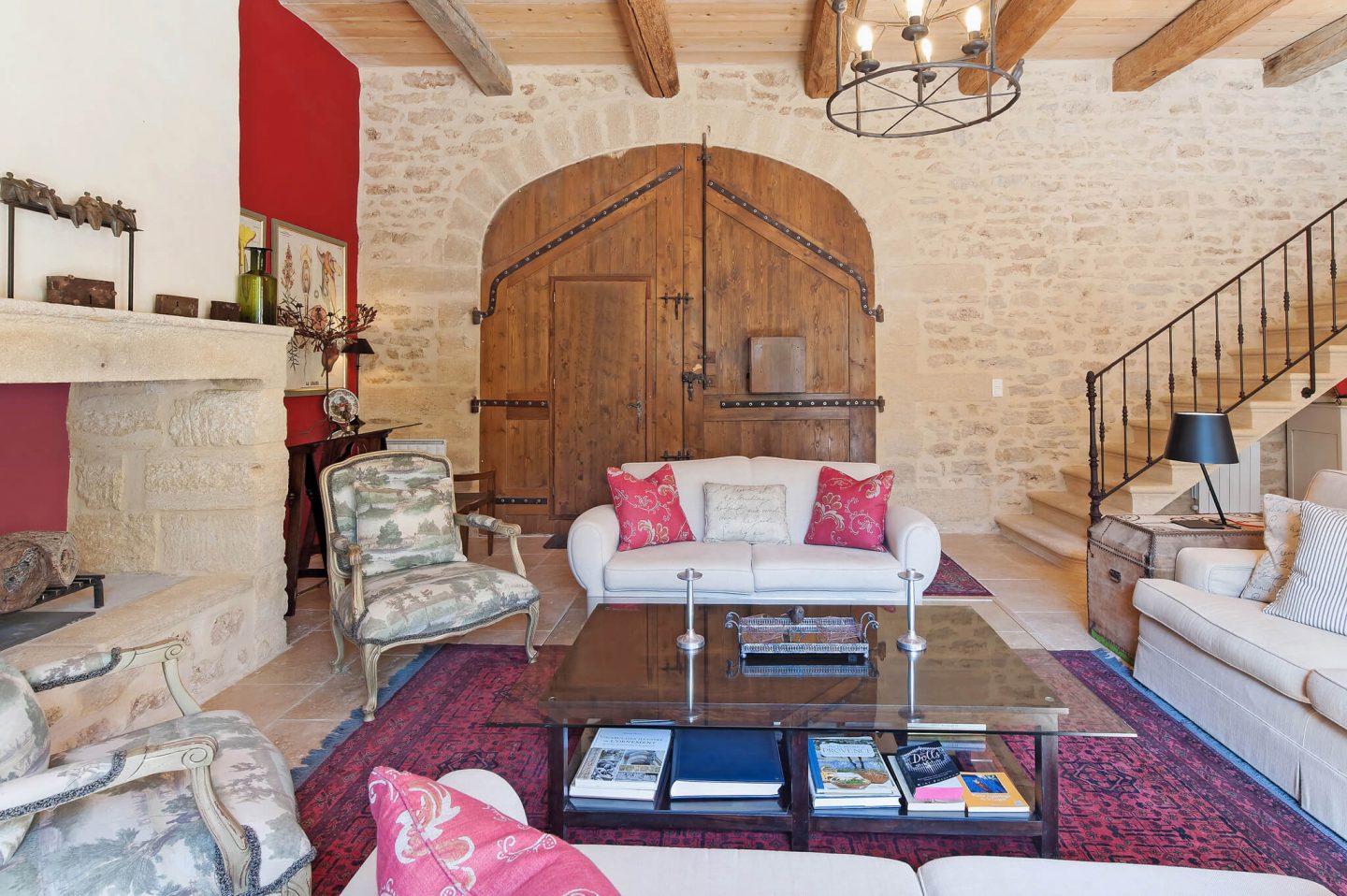 French Farmhouse Interior Design
Inspiring interior design elements include original stone walls, traditional style antique furniture, warm red accents, rustic wood beams, and a modernized kitchen.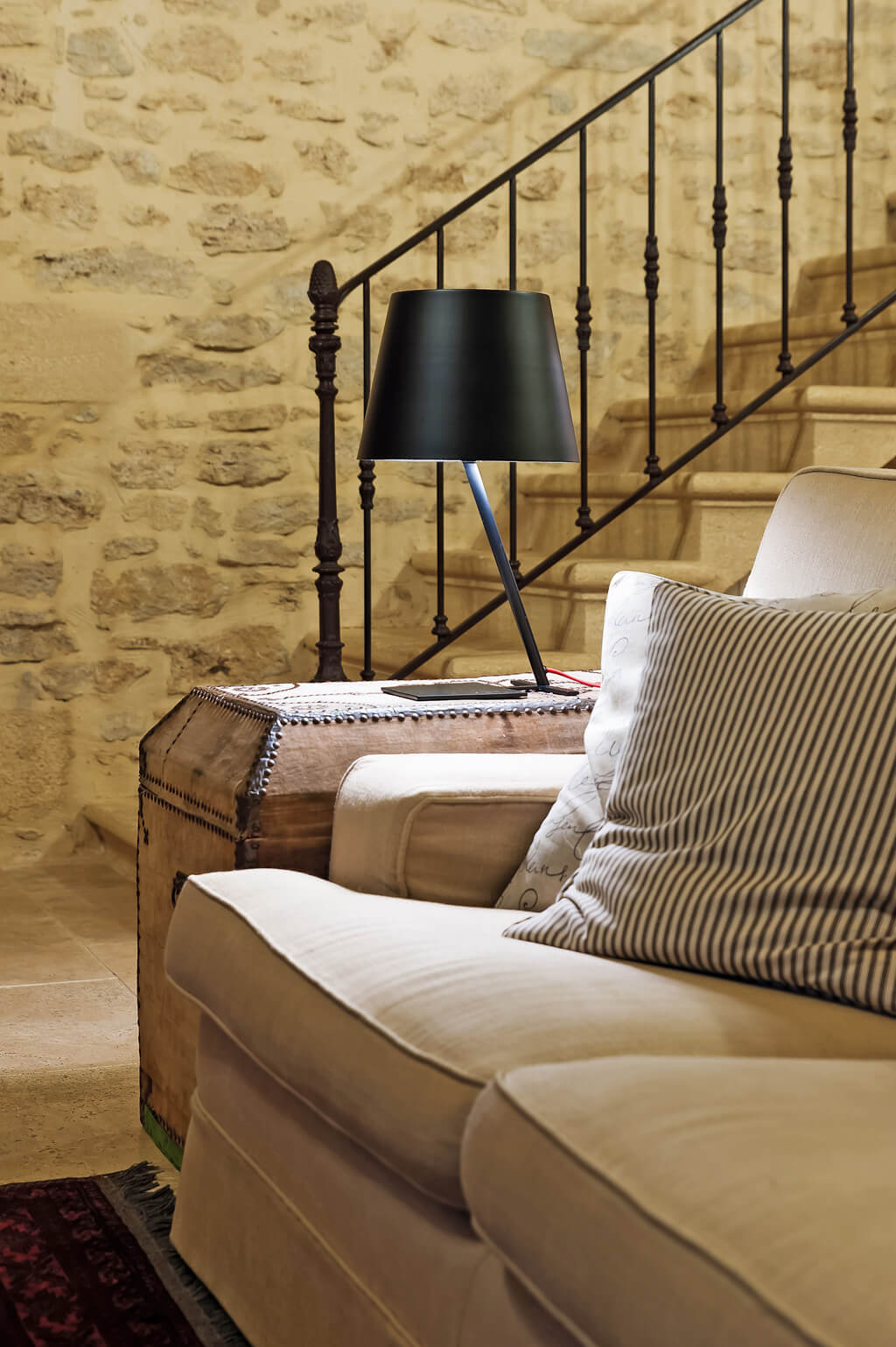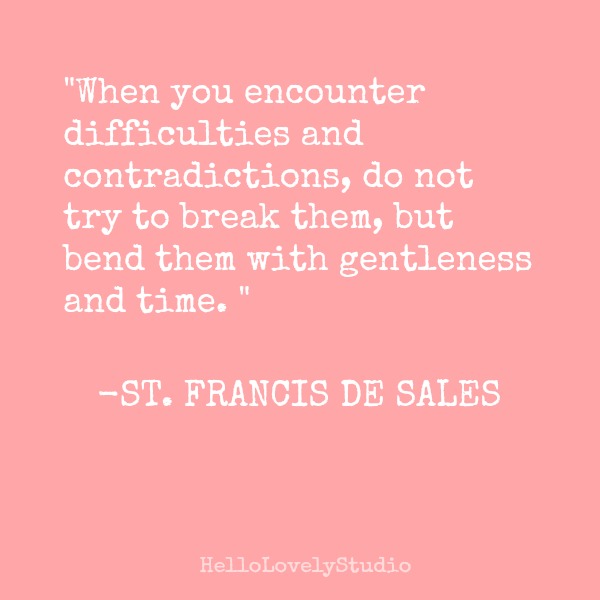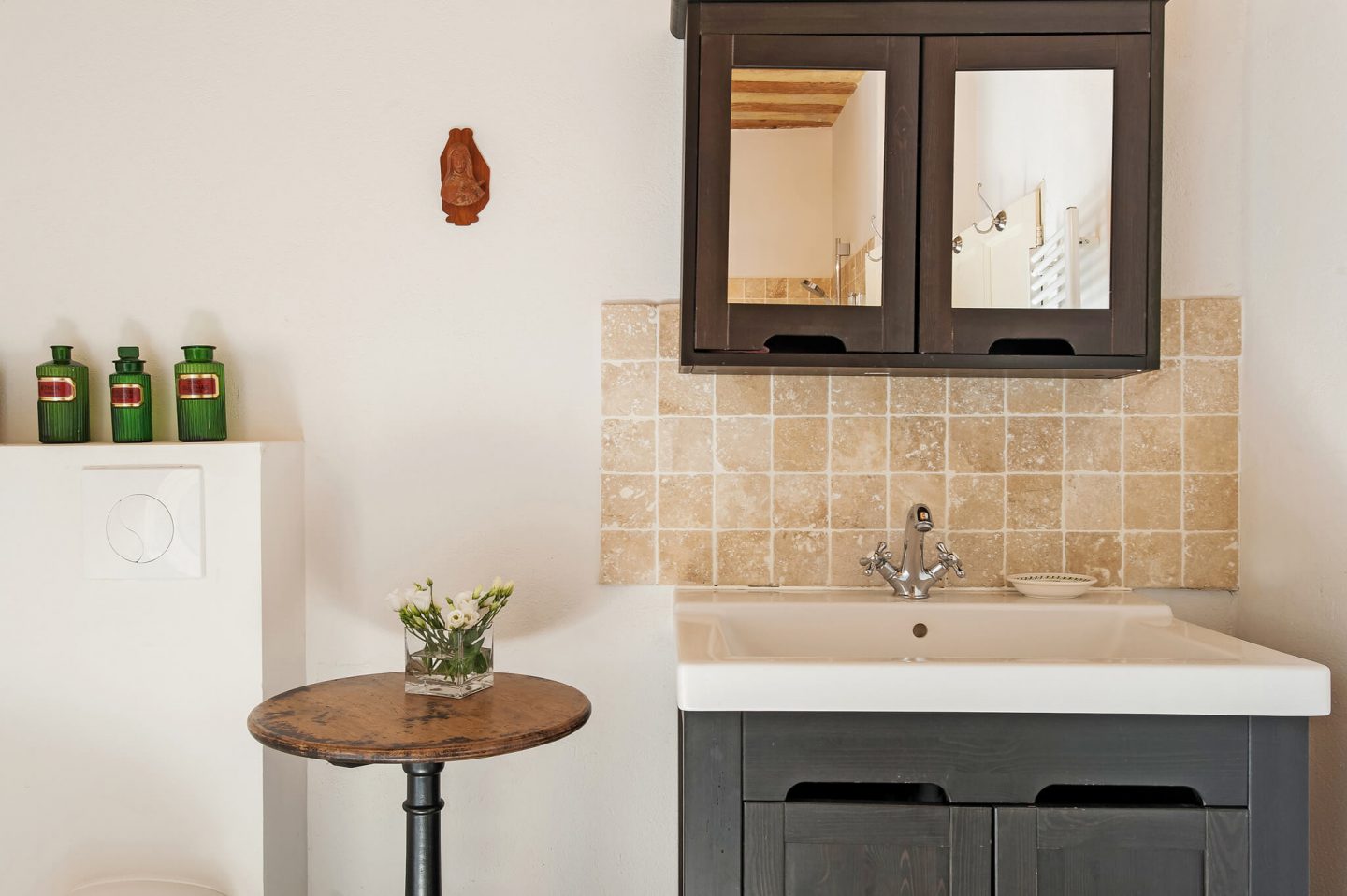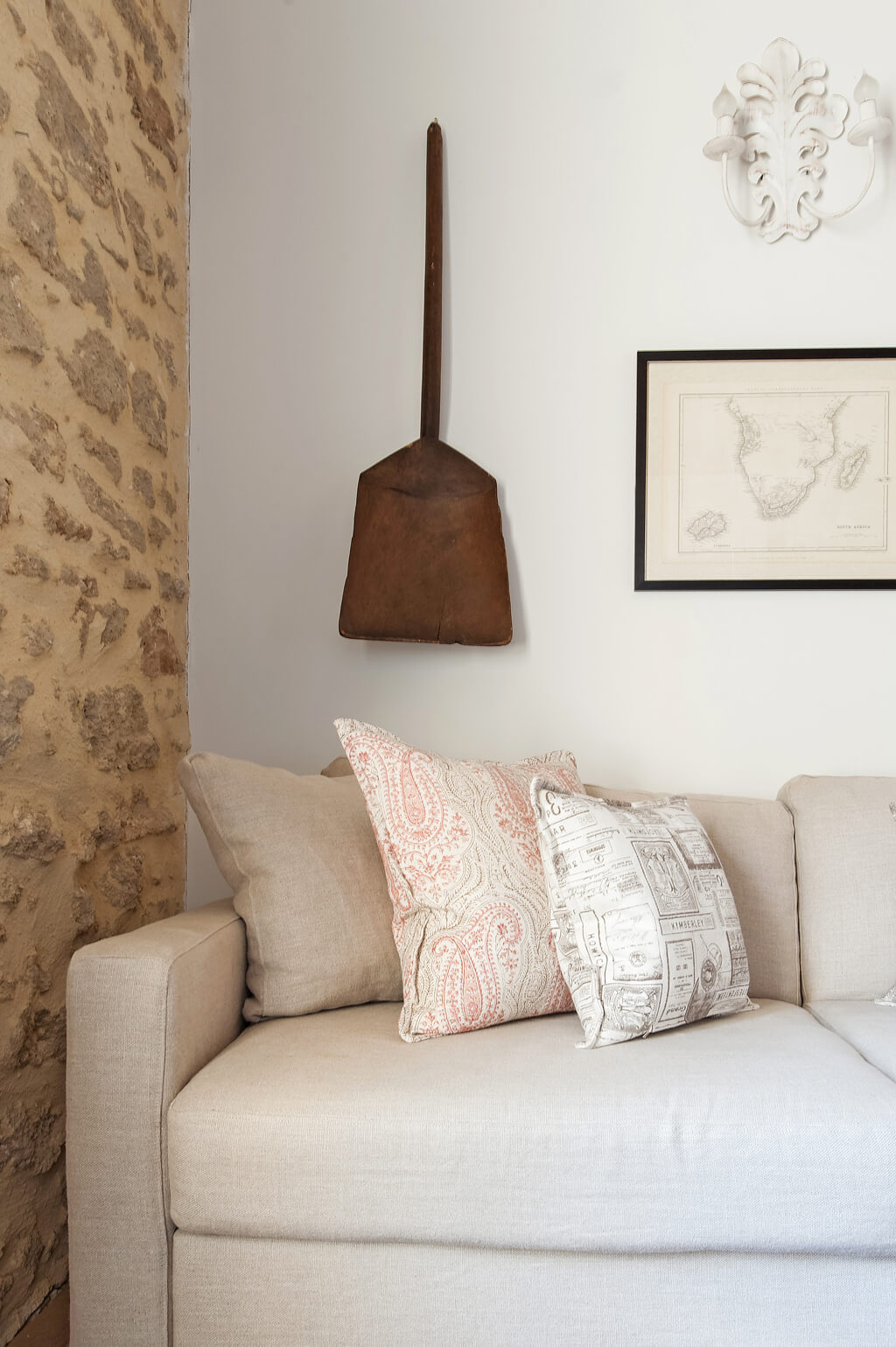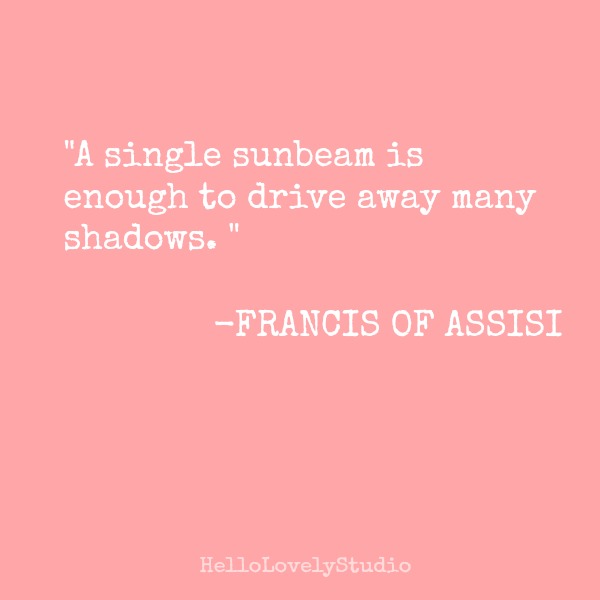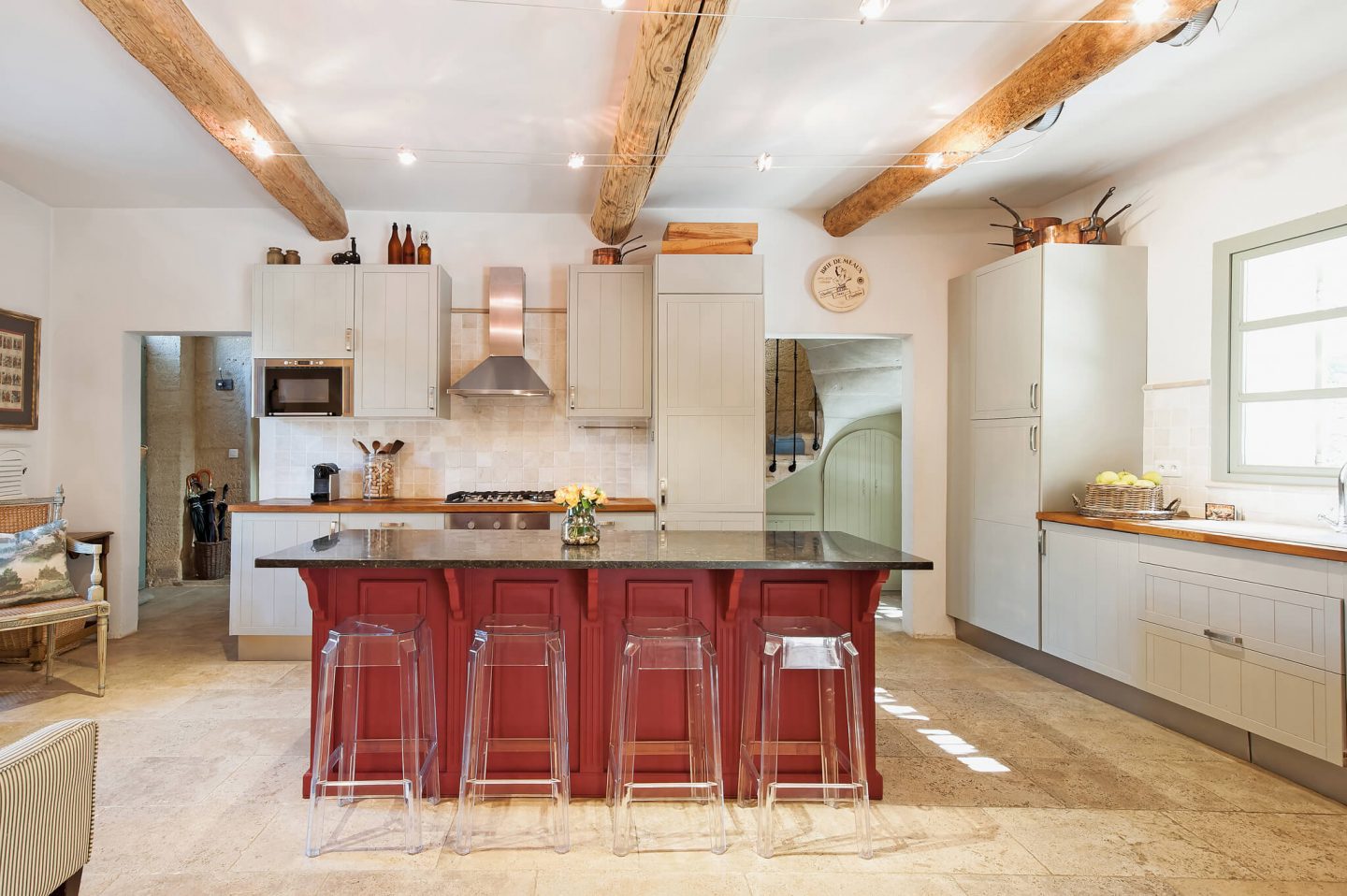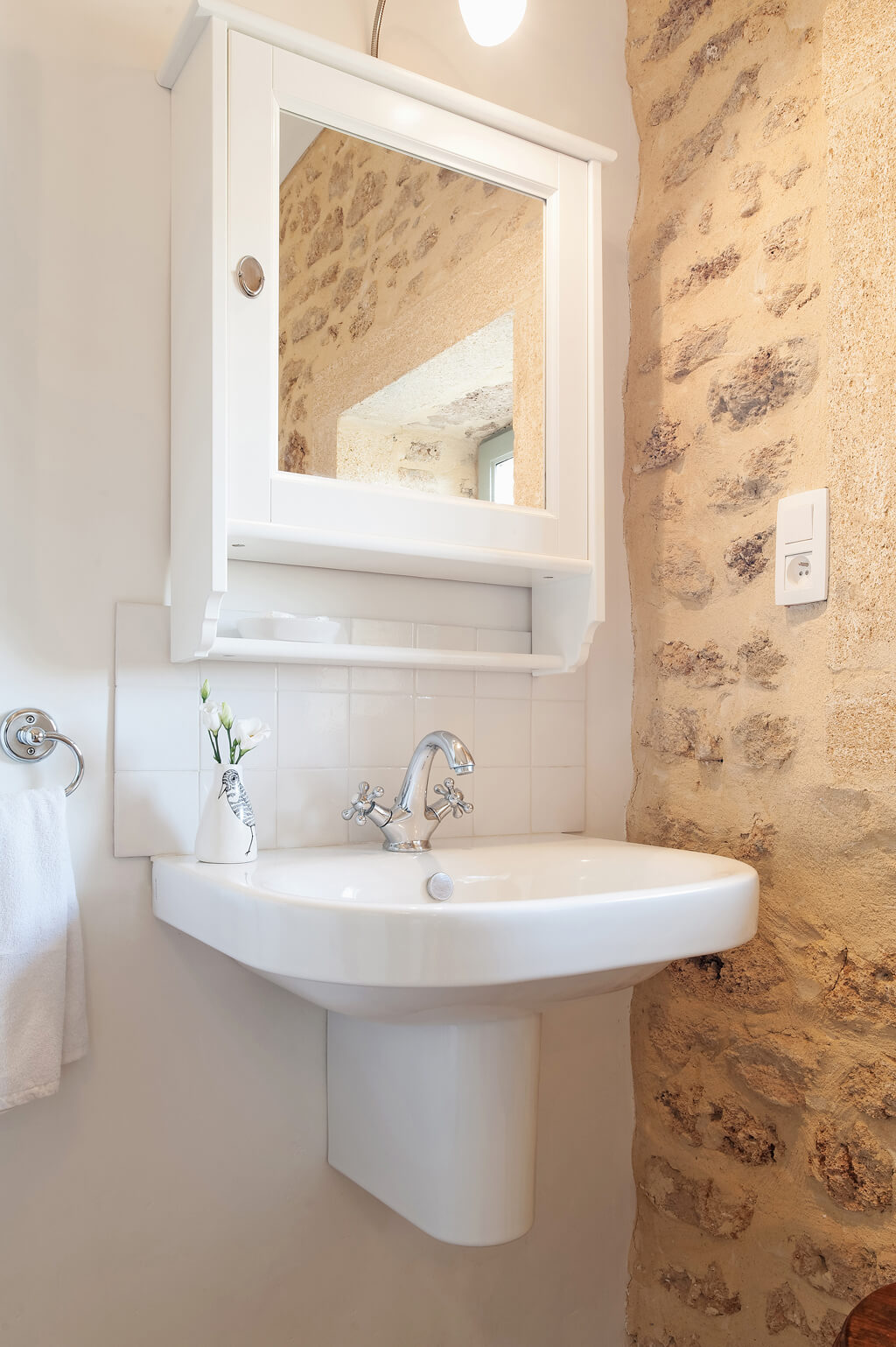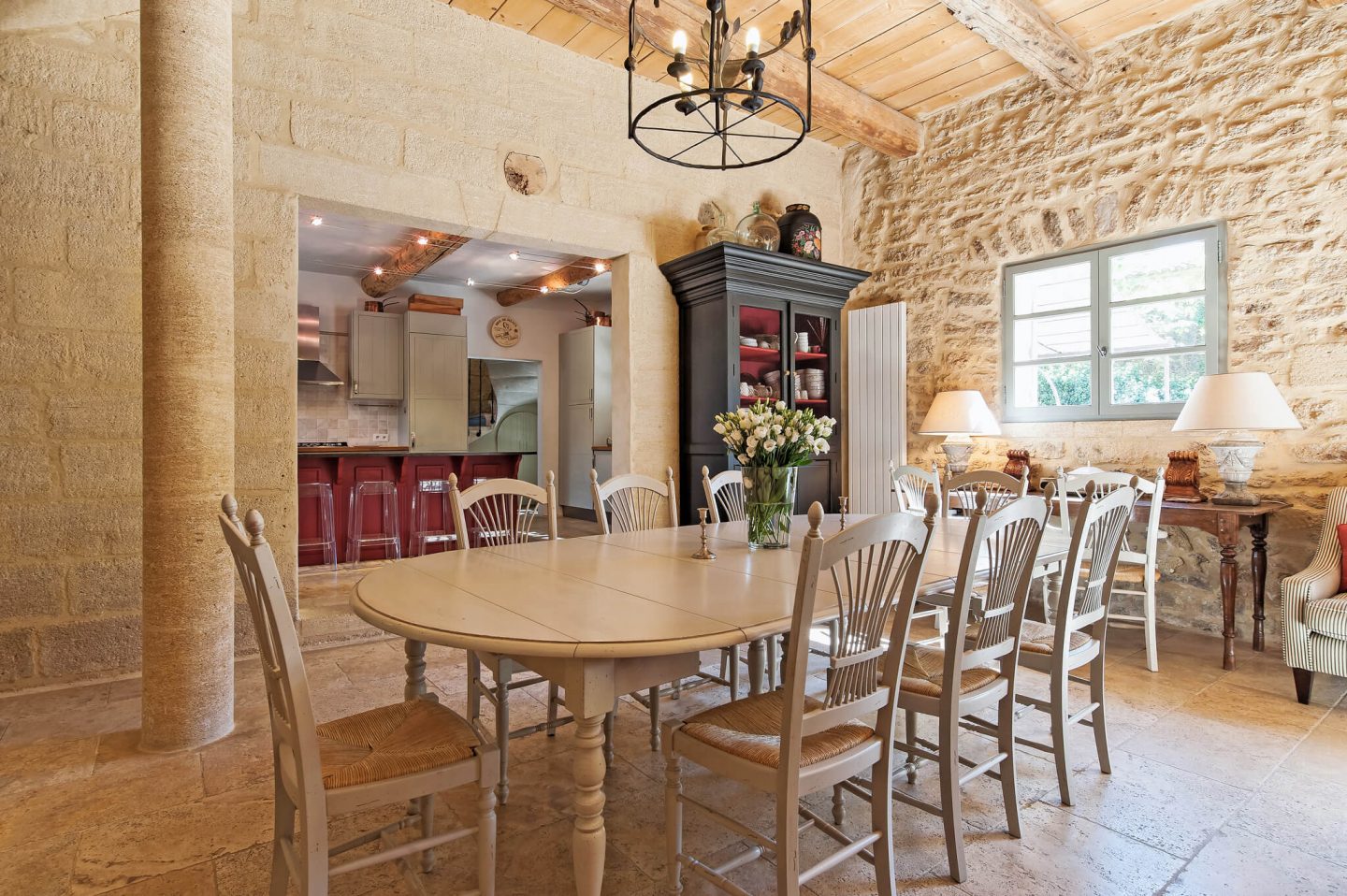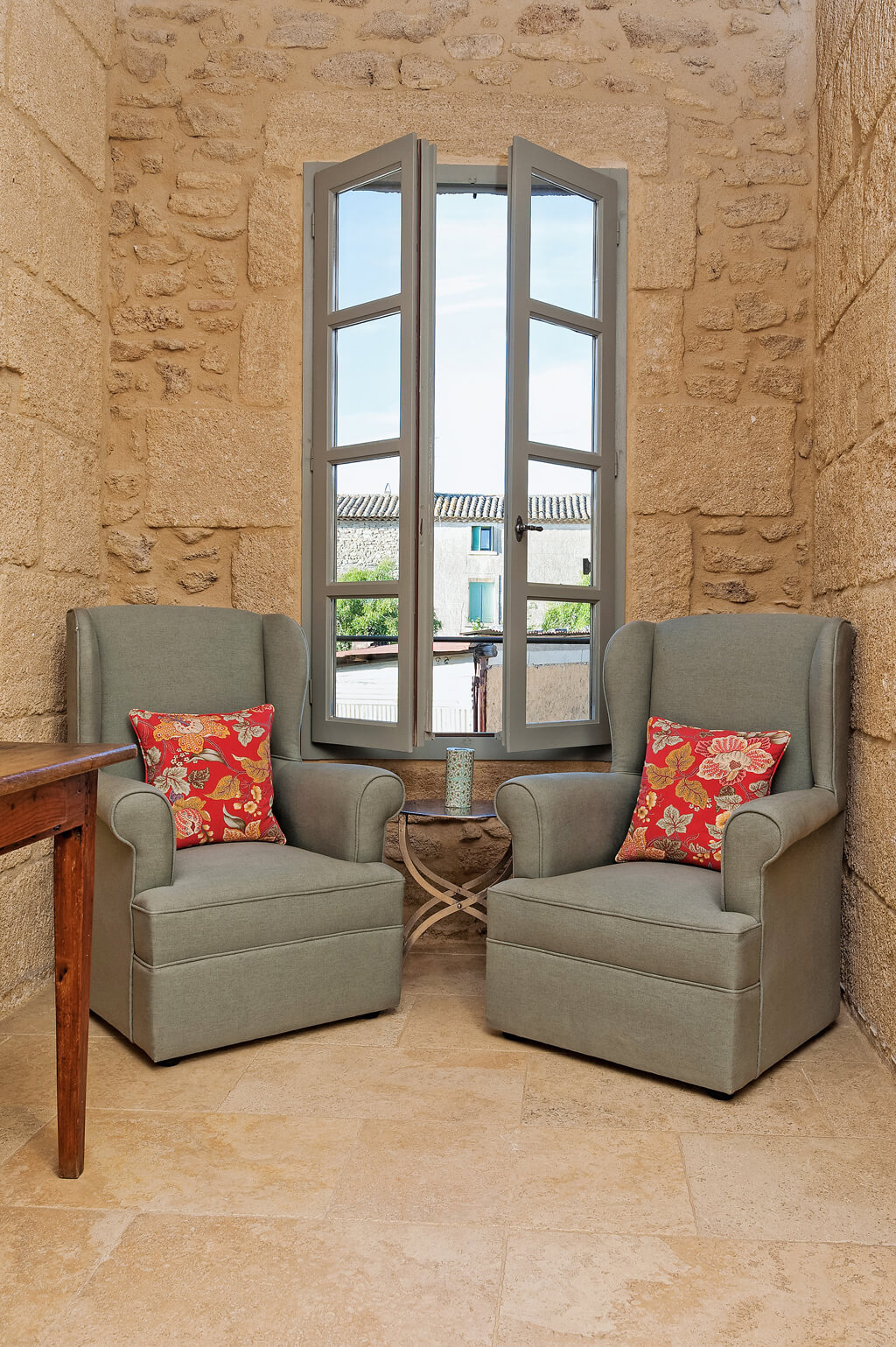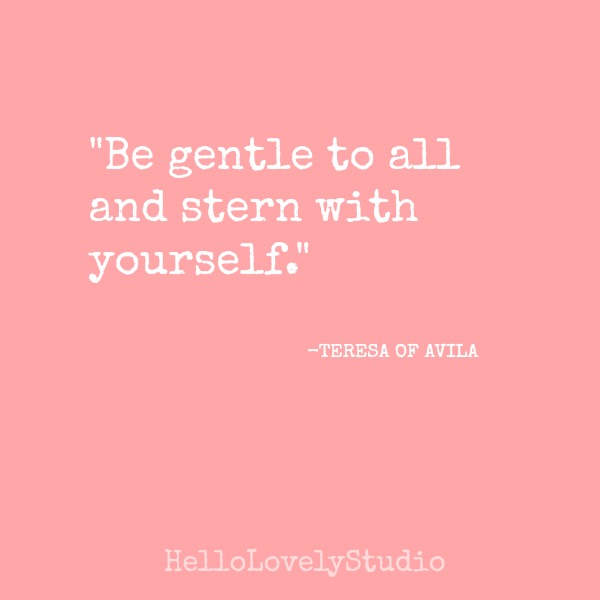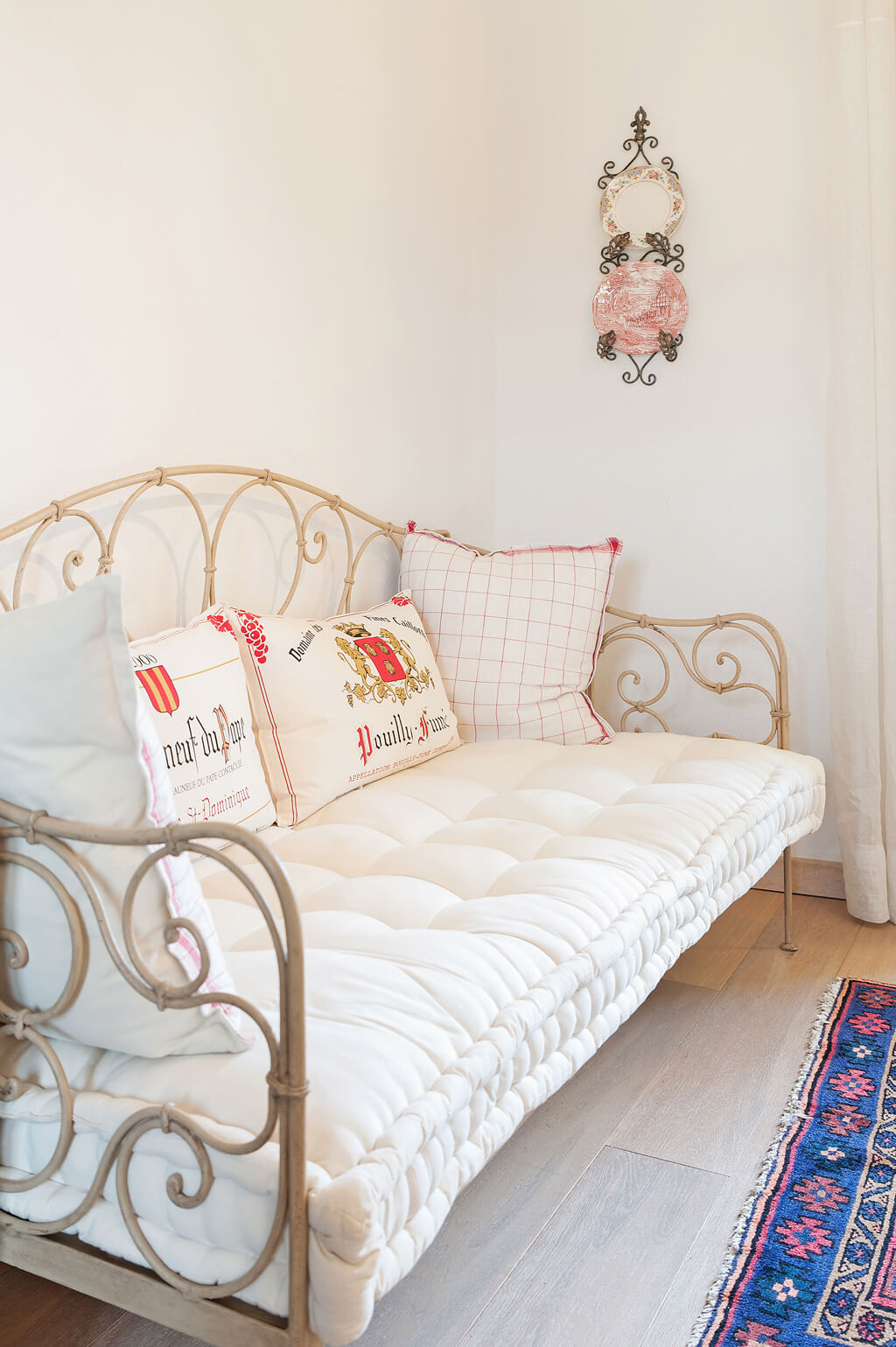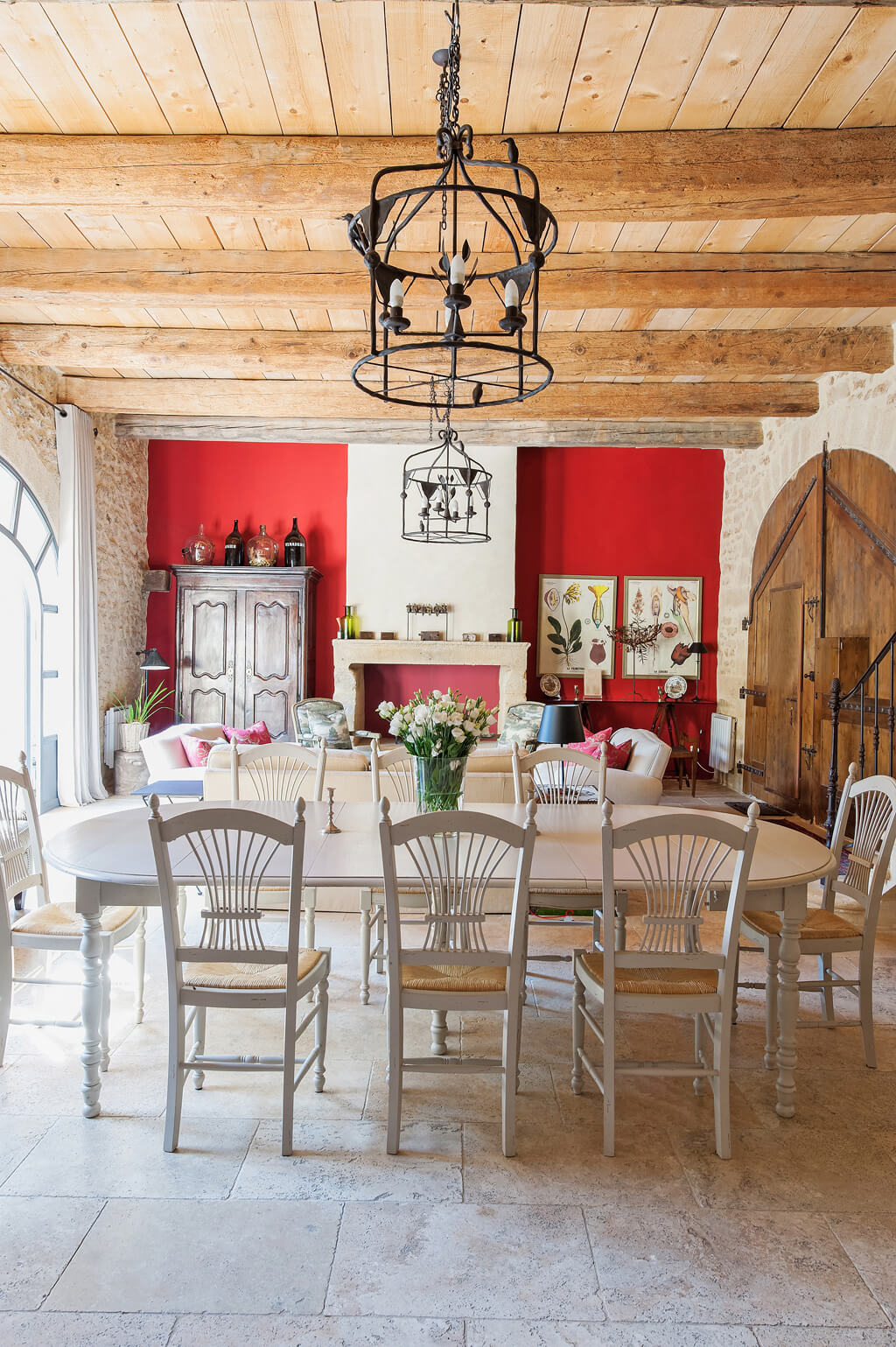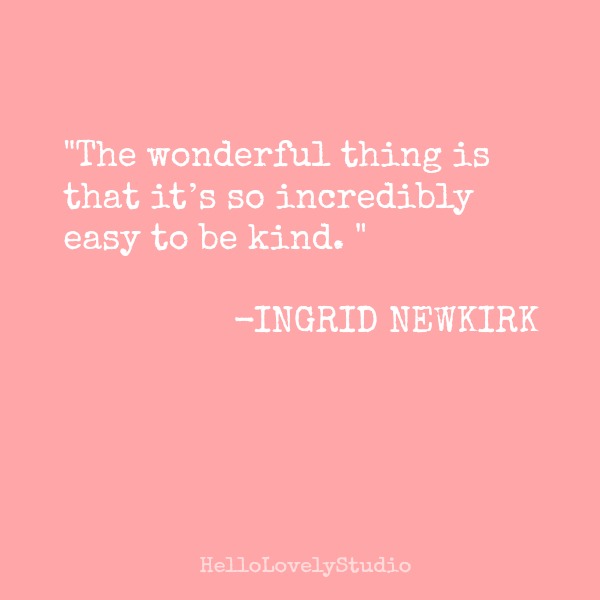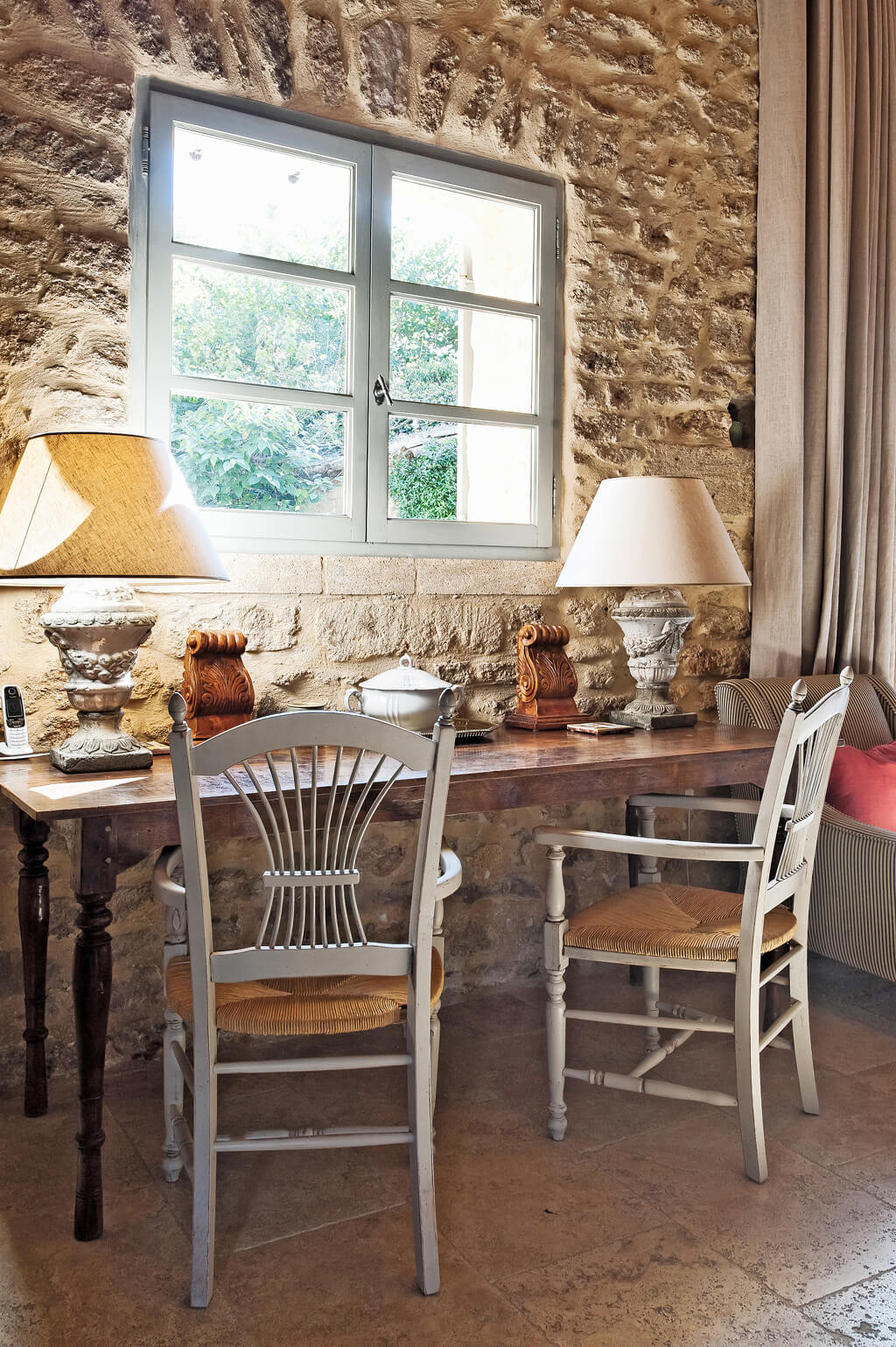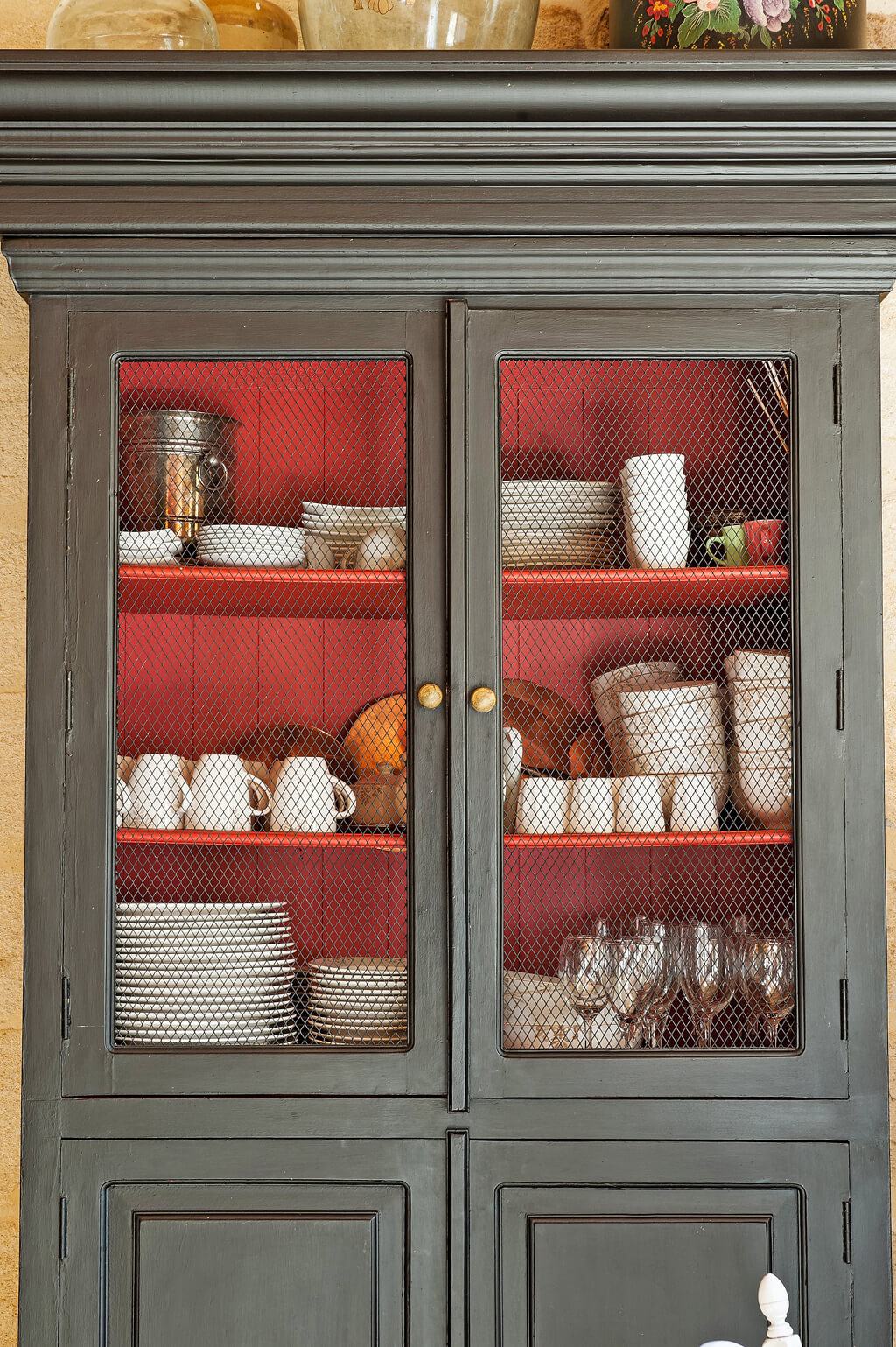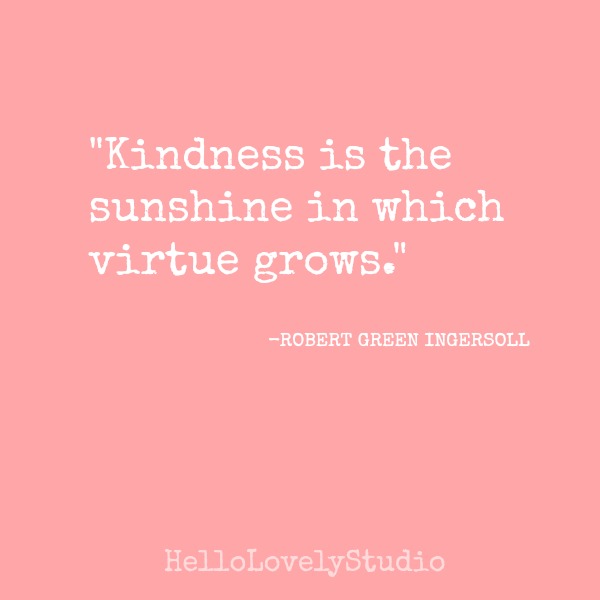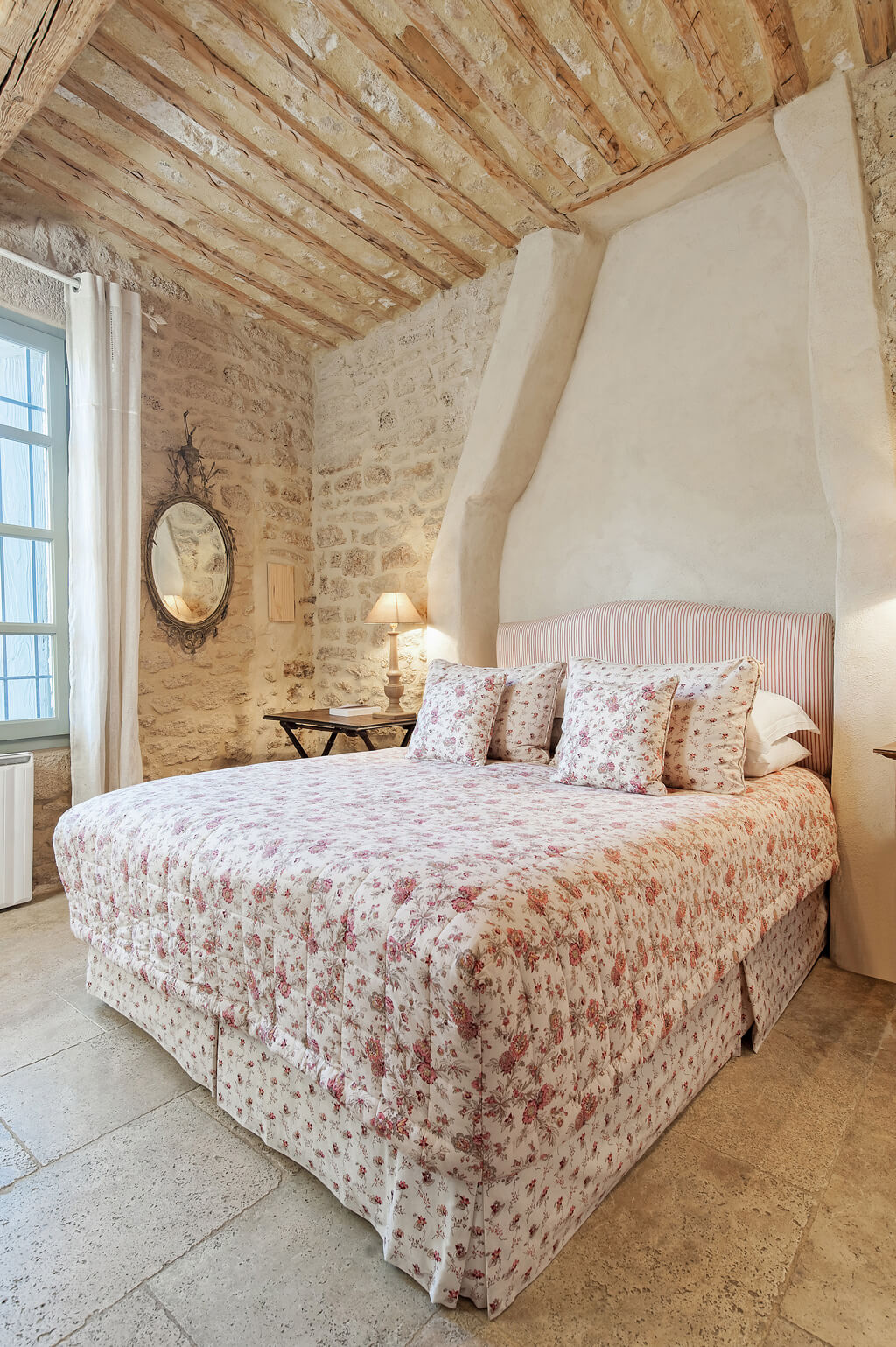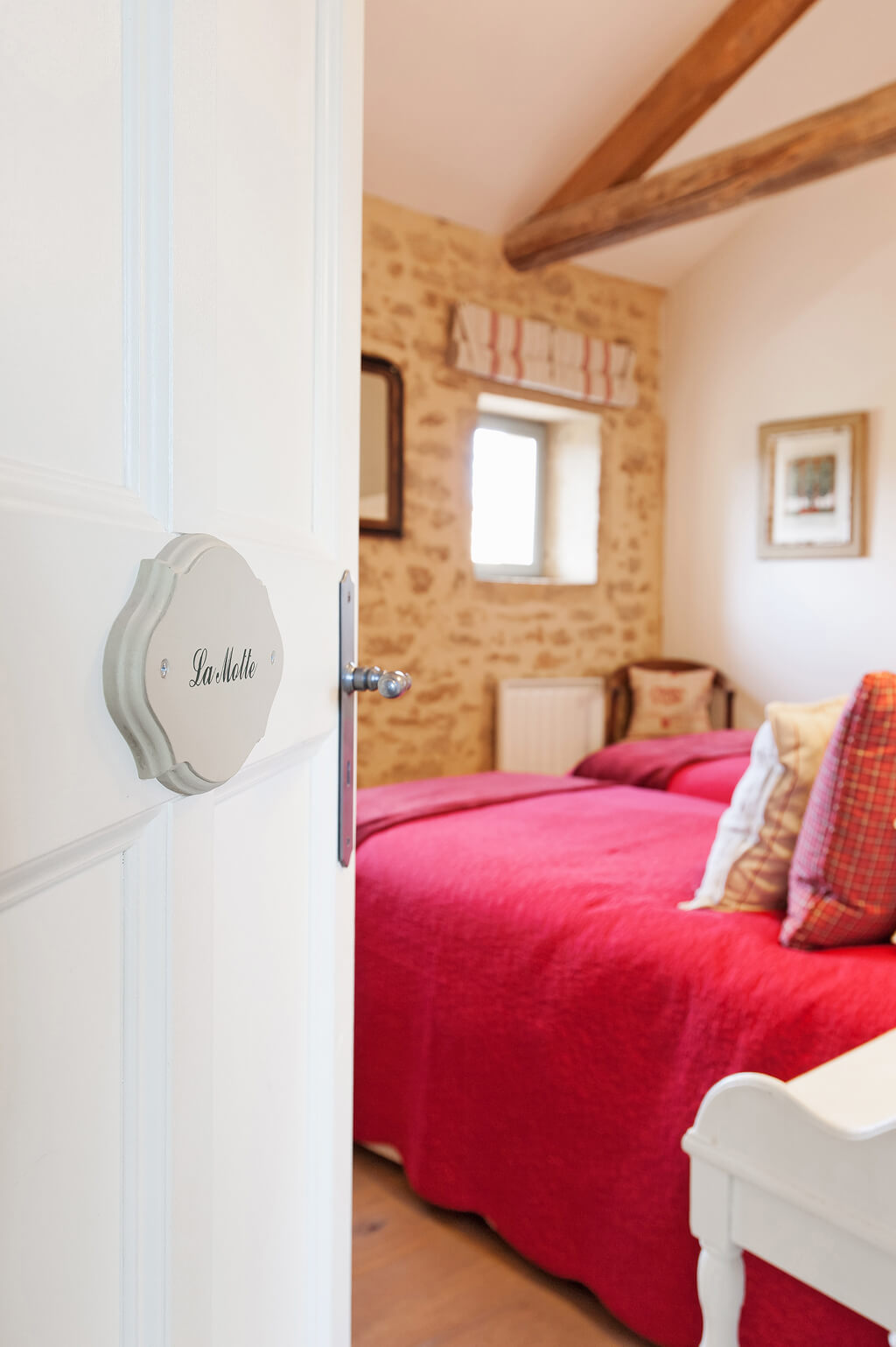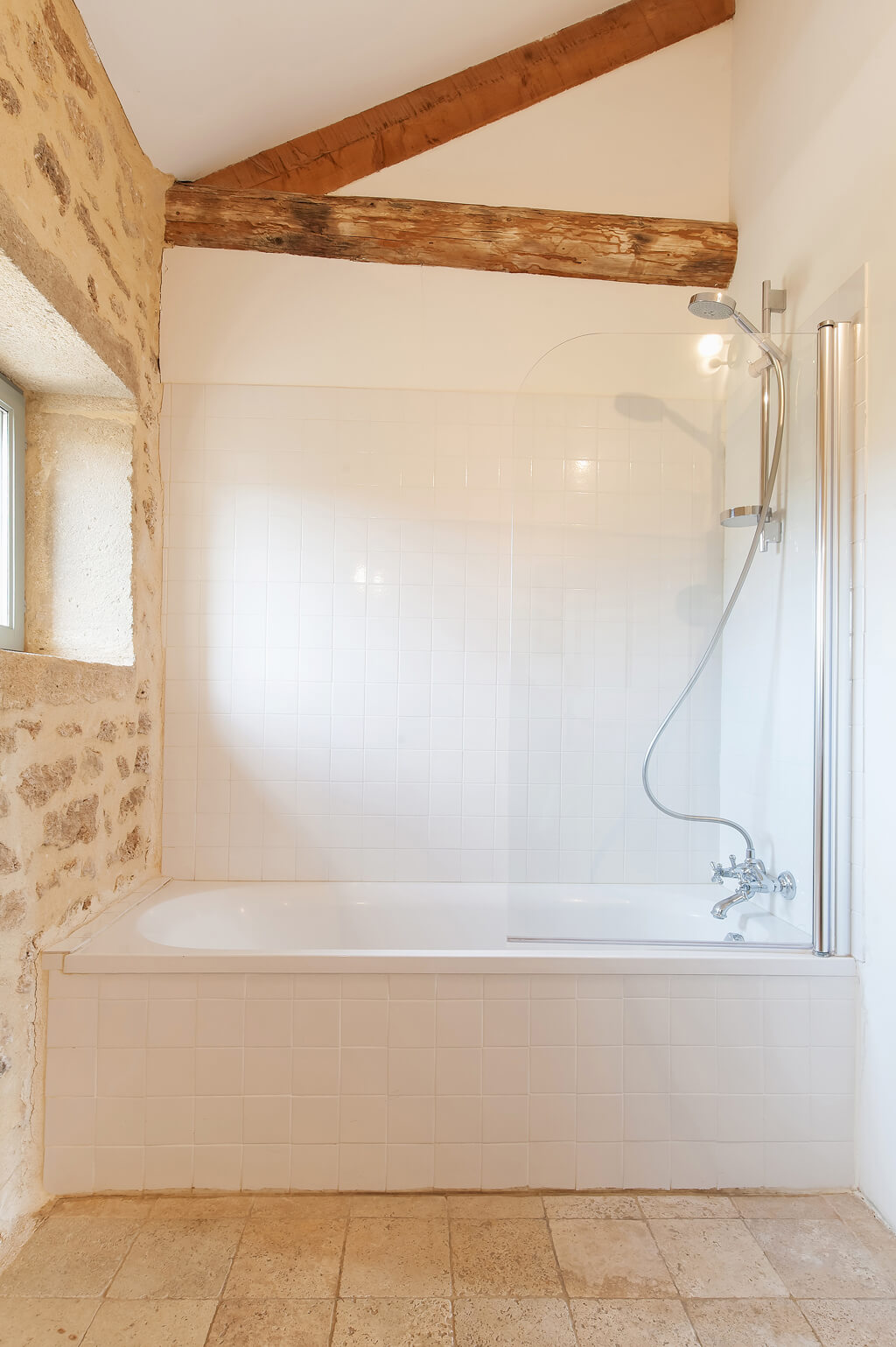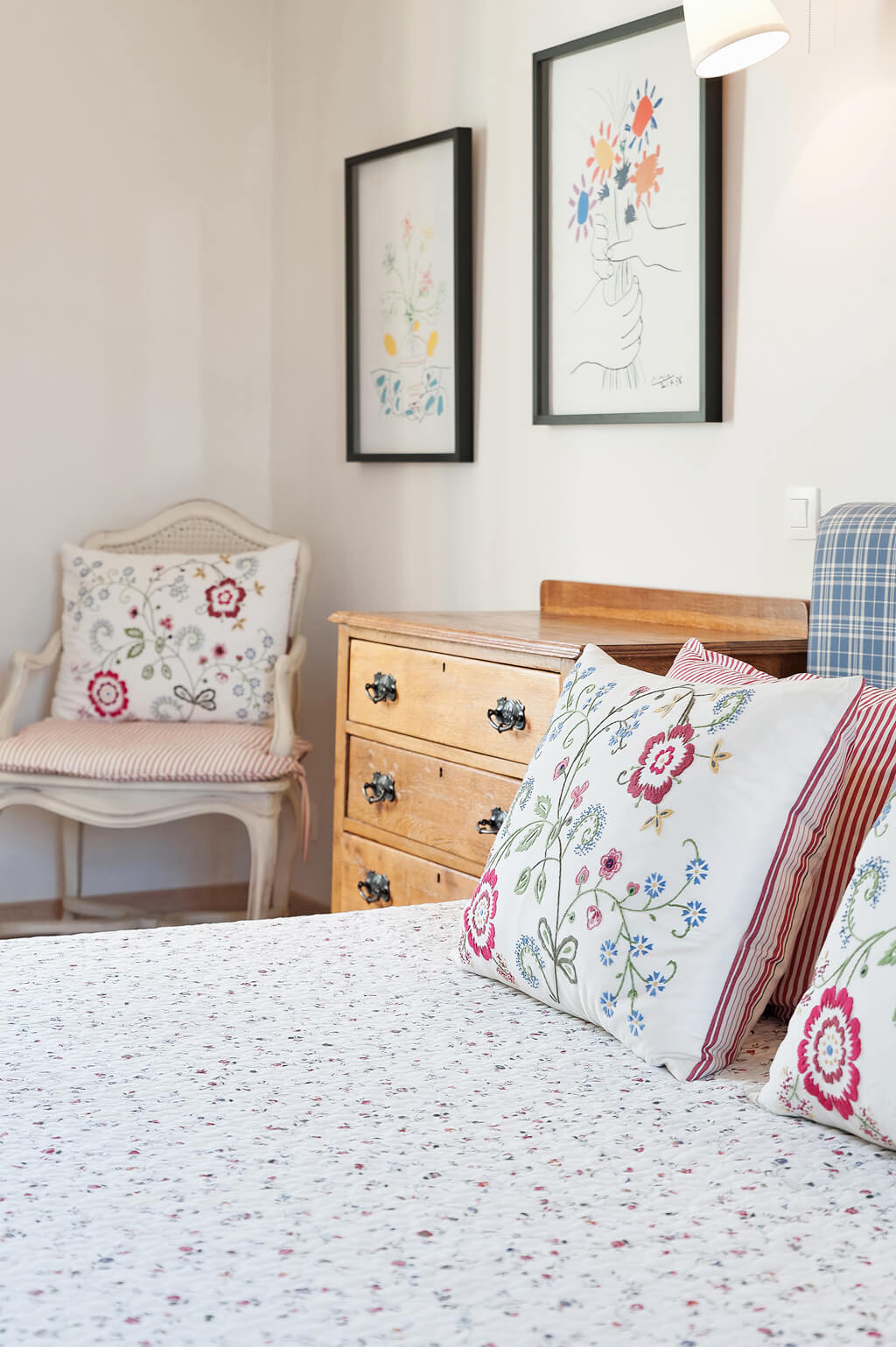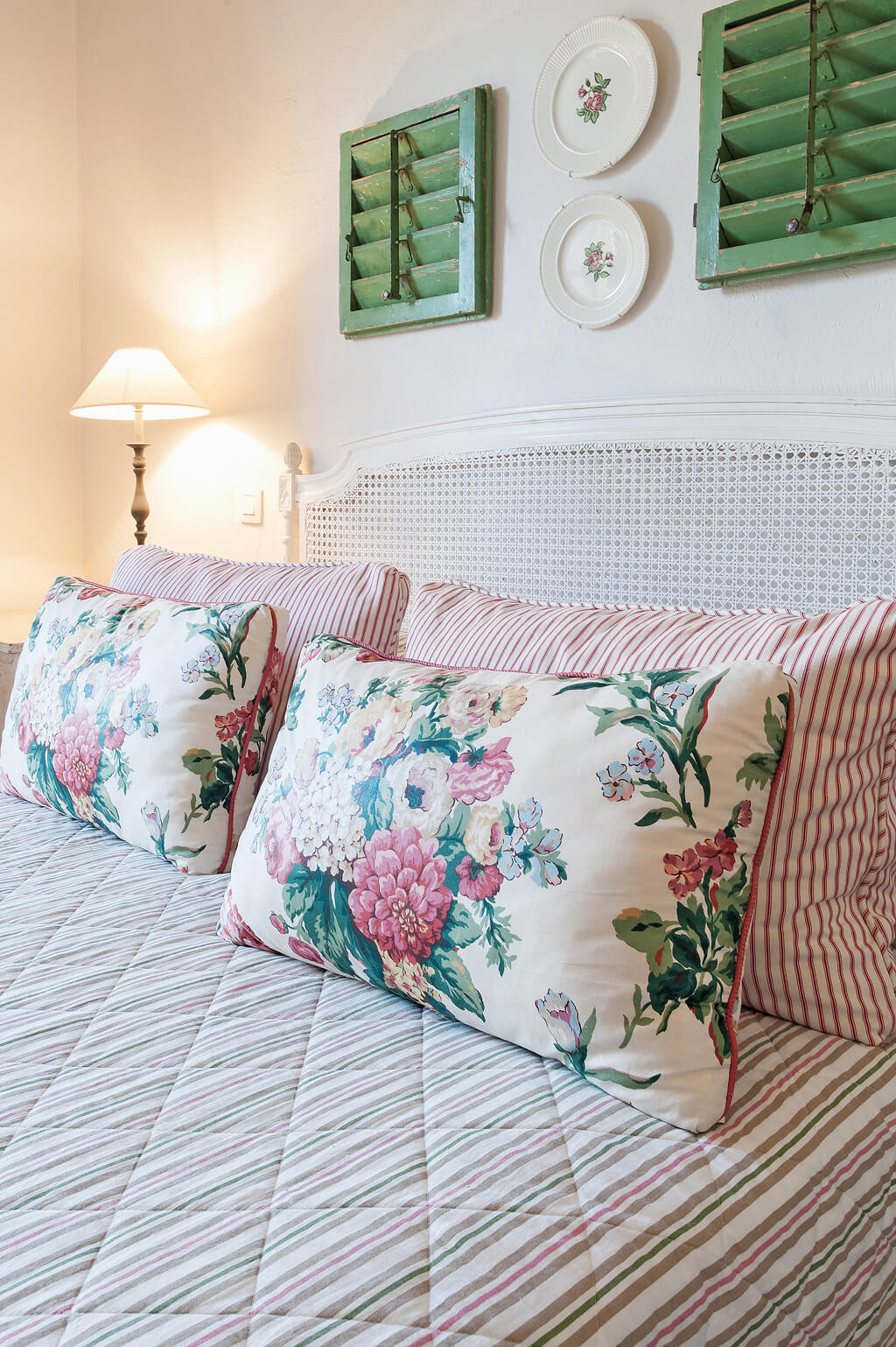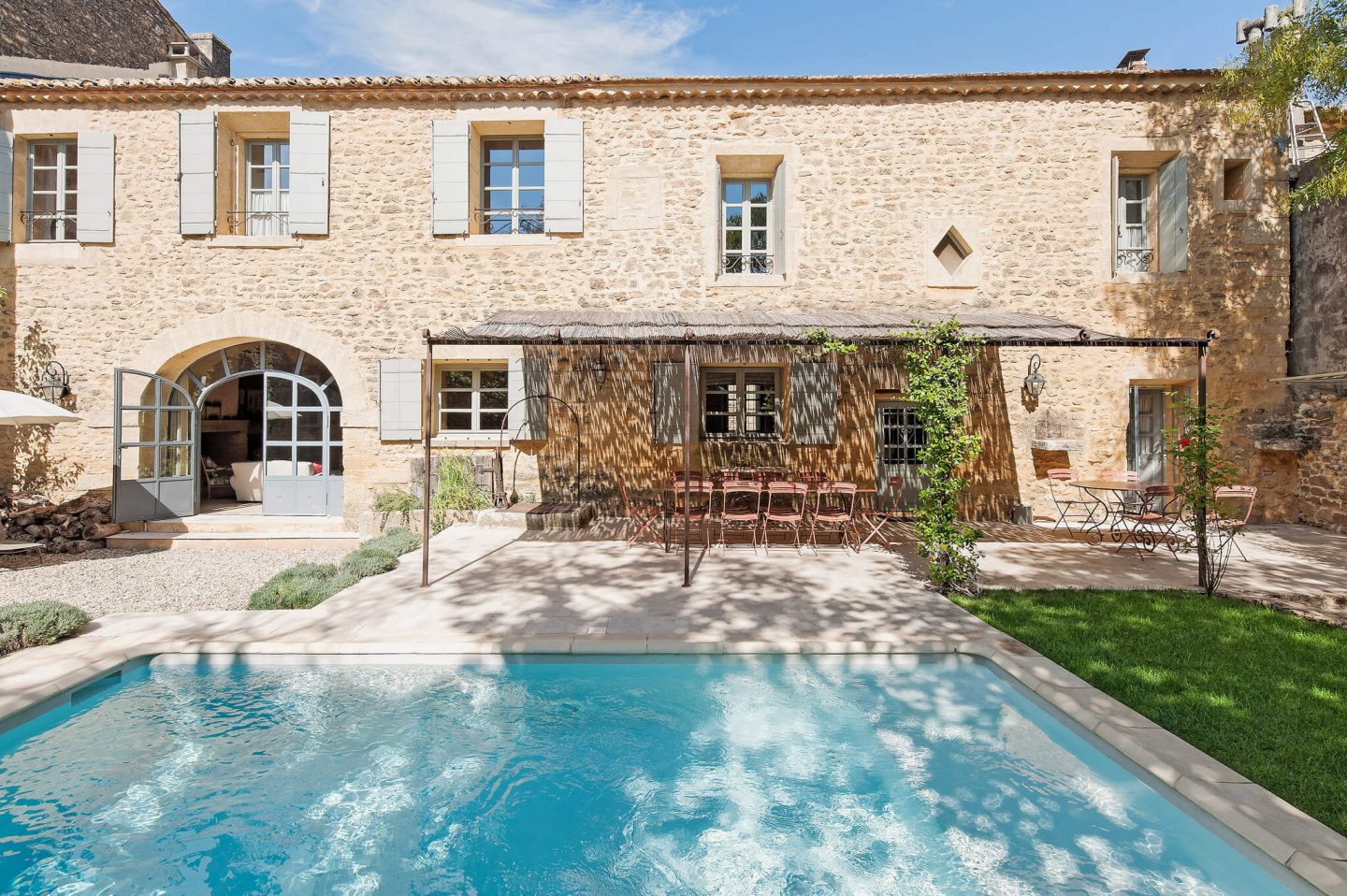 Rustic French Farmhouse Decor Finds
This post contains affiliate links which I hope you will use since they won't cost you a penny extra yet may earn this blog a small commission.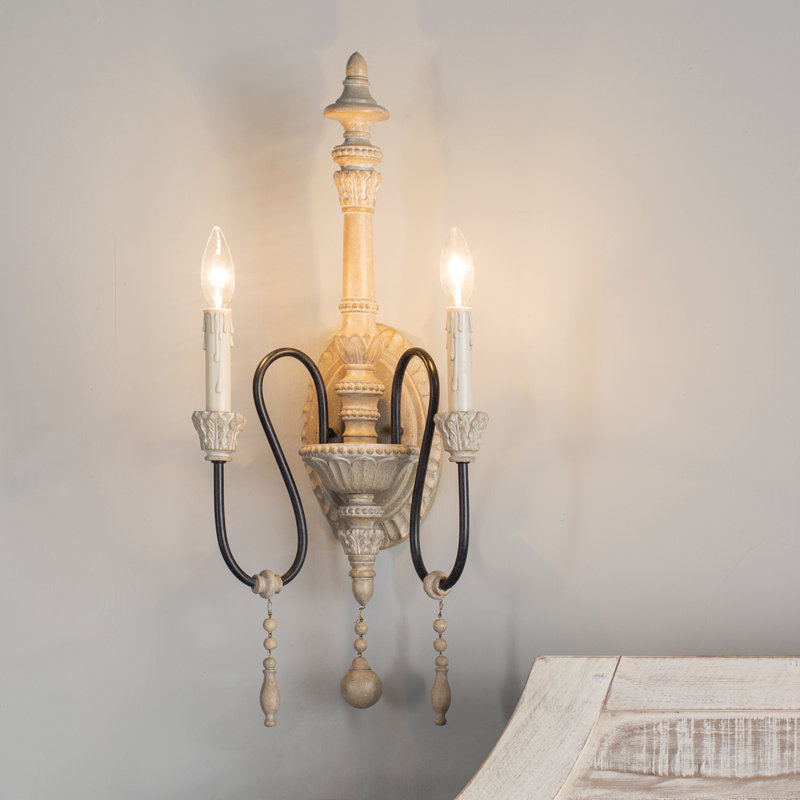 A Darling French Farmhouse Tour
Do you ever watch House Hunters International and dream "What would it be like to actually OWN an authentic French farmhouse?" Well, sometimes even with a limited budget, such dreaming can lead to pulling the trigger! See THIS STORY with more pretty French farmhouse interiors than you can shake a French lavender stick at…to be more enlightened and fully inspired by another charming, smaller farmhouse renovation!
See more Old World French architecture and interiors in this video (and skip to 19:15 if you can't wait to see which home this couple settled upon!).
What a doozy of a challenging health week it has been for this blogger! Lord, have mercy, I am hoping the rest of February and March will be rich in healing and gentleness.
If you are also struggling, I wish you wings to soar above the unlovely and breathe within the atmosphere of sweet GRACE.
Peace to you right where you are.
-michele
I'm a participant in the Amazon Services LLC Associates Program, an affiliate advertising program designed to provide a means for me to earn fees by linking to Amazon.com and affiliated sites. An easy way to support HELLO LOVELY? Start RIGHT HERE to SHOP for items on Amazon (anything at all – not just products mentioned in the post!) you already intended to buy…it won't cost a
penny extra yet may earn this blog a few pennies when my link is the first you click!
You'll also find a wealth of friendly priced furniture and decor for your home HERE.