Even though my birthday was yesterday and there are a million things to tackle this week for the move, in my mind, I plan to take it easy. My favorite gift this year? Spending time with family in Arizona as my parents battle the virus. Thanks for all the prayers and messages of goodness. With my mom's underlying conditions, she needed a team, and what a gift to help. Sometimes you need to bask in love (imperfect, messy, real big love) and not busy-ness to heal in ways you didn't know you needed to heal. Onward with: Birthday Week: Let Them Eat Cake & Enjoy These Quotes Now!
Birthday Week: Let Them Eat Cake & Enjoy These Quotes
Over the weekend, we were blessed with a gorgeous snowfall, icing all the trees in frozen beauty. There is nothing quite like enjoying silent gentle accumulation decorating the woods at home.
What a lovely landscape to behold when your favorite color is white and you have a day to linger in pajamas a little longer to #cozyondown, savor the beauty of January light, and reconnect with your soul.
There are snowflakes on the breeze this very moment as glorious pink-winter-light makes the forest feel enchanted, a wonderland for an assorted lot of birds and squirrels.
Since I plan to let the birthday week stretch wide, I invite you to join me in the sweetness.
This post contains affiliate links which I hope you will use since they won't cost you a penny extra yet may earn this blog a small commission.
I Do Love Me Some Cake
No cake for me this year since I have to intelligently budget my fat intake, and I chose to savor a cheeseburger. (Wasn't really worth it, btw). Dang it, cake is more of a sure thing. Before my diet was so restricted, I was all about an old-fashioned, made with mayo, chocolate layer cake (from Portillo's) and Funfetti cupcakes.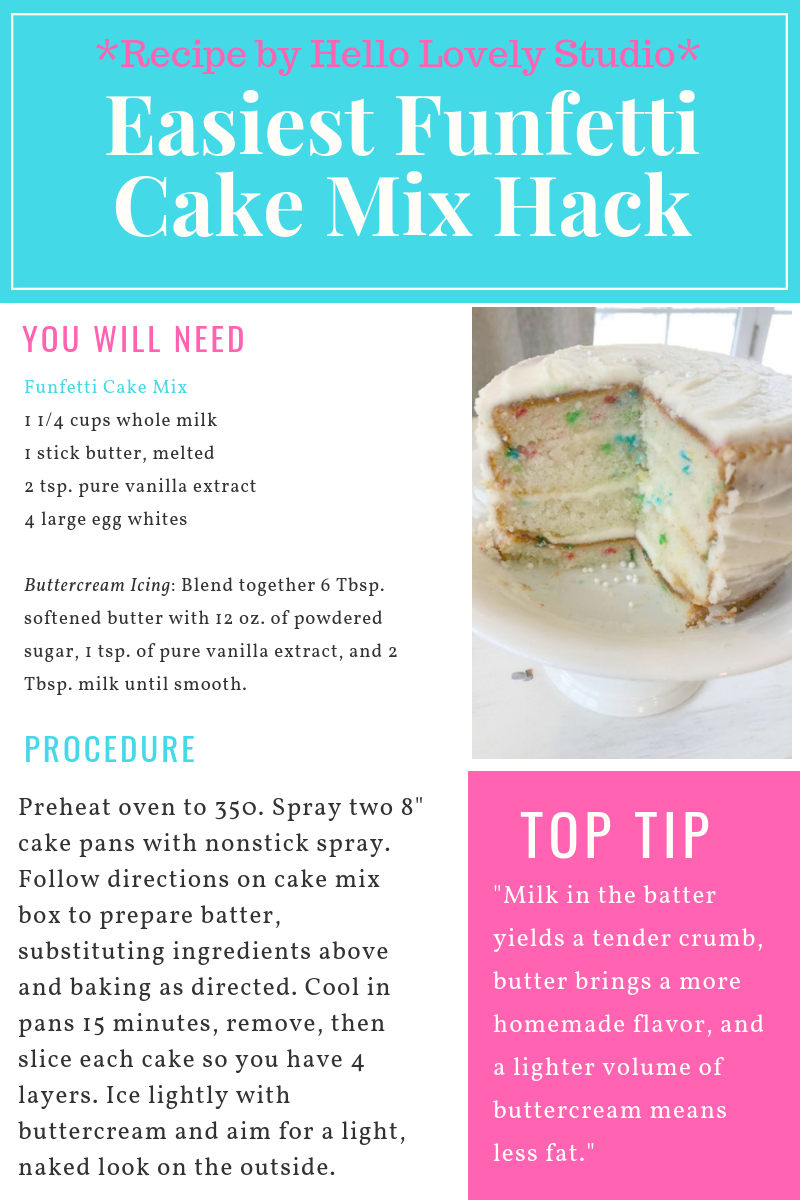 I have shared this easy hack for a Funfetti cake mix before, and keep in mind you can sub coconut oil for the butter and almond milk for the dairy to keep it plant central.
While I didn't get to spend time with Luna this visit (she was at a sister's house and everyone there had the virus)…
I had oodles of cuddle time with Stella:
Jayda:
and Gracie.
I created the pet portraits above myself using simple iPhone photos of them and Picmonkey. I have always used MPIX for printing photos because of their excellent service, shipping, and quality at a low price.
Simple Comforts for Birthday Week
I'm well aware of how many cozy-von-cozy finds I link to each and every day, but if there was just one I could recommend wholeheartedly today, it would be Honeydew's Scrumptious Pillow which cradles my noggin each and every night.
Its genius design makes it just right for everybody…go ahead and read about its intelligent design.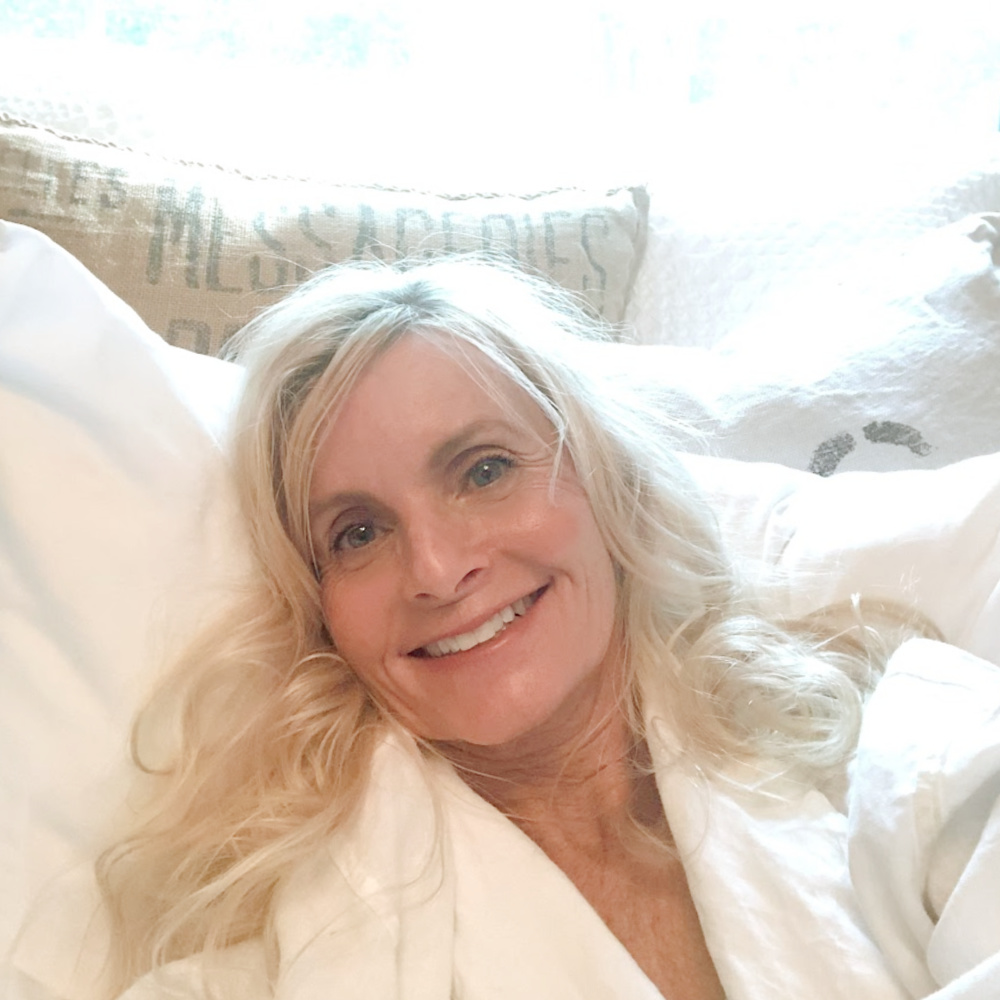 I have their travel pillow as well:
Would You, Could you #CozyonDown at Versailles?
When I think of the best cake and pastries, I think of Paris. And when I think of Paris, I remember how torrential rains cancelled our trip to visit Versailles…must return and go!
Ladies Who Lounge
I am all for seeing loungewear models sport bedhead!
Cozy Bedroom Ideas
On My Vanity This Moment
Chunky Weighted Blanket Throw
Because the Snuggle is Real
On my tootsies this very moment and every single day of winter? These. They are what I wear as slippers inside, and I don't wear them outdoors so they stay nice and clean.
Here's what they look like with the top folded down – the height on these is perfect.
Got my eye on these too because they remind me of: the 70s, disco nights, my grandmother's fluffy oversized slippers, igloos, snowball fights, marshmallows and pockets of time where I can just be comfy surrounded by soft things.
A Tuffet Upon Which to Contemplate the Next Snuggly Move
Oh my gosh, you guys. This is one heck of a find. My sister recently installed floating shelves in a nook and placed beautiful framed photography on them. The space underneath the shelves looked a little lonely though so I suggested adding these for seating and softness. The area is adjacent to her living room, and extra seating is always needed. They arrived and are better than expected:
The scale is incredible for them so they can actually be enjoyed by normal sized adults (and not just fun-sized fairies like moi).
Snuggle-Worthy Bedrooms in Which to Lounge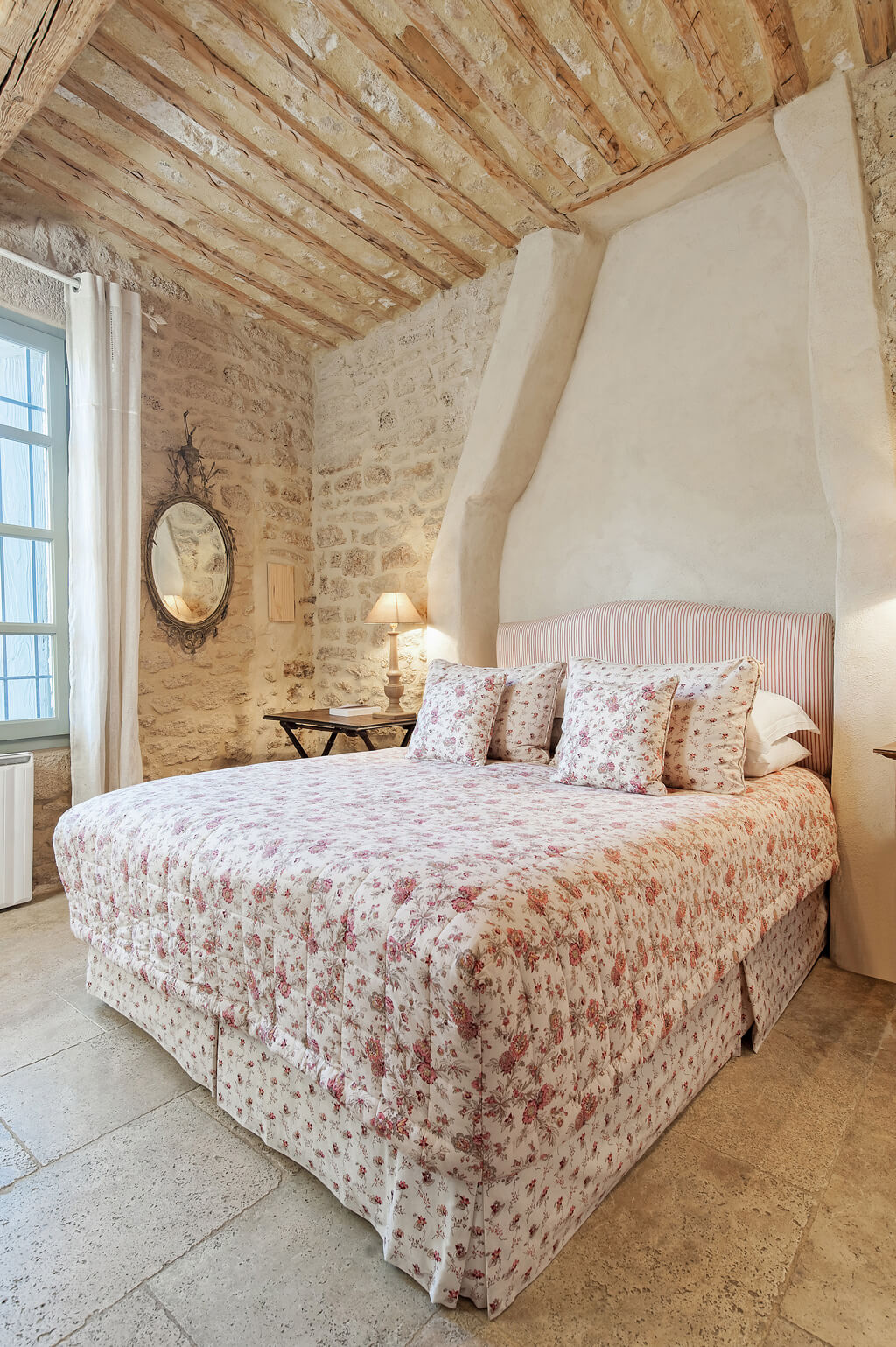 Bedroom Furniture & Decor
Sumptuous Tufted Headboard
Classic Pillow Talk Backdrop
Bonne Nuit
Retro Rosy Pillow
Linen Lovely
Unexpected Billowy Awesomeness
How to Make an Envelope Pillow
Penguins With Pillows
Feed Me This 'Pillow-like' Treat
French Macarons!
I love eating them and have made them more than a handful of times, but they are not the easiest treat to whip up!
Here's an awesome tutorial:
SLOW PROGRESS is Admirable
What a gift to live to see another birthday! Even though I must sometimes drag myself through the day with the schlepping of boxes and bags that go with moving, who frackin cares if it takes longer and demands more careful stepping?
WE CAN STILL GET THINGS DONE AND EVEN DO THEM REMARKABLY WELL in SLOW MOTION. No one who loves me and knows me is raising a toast to good health because it hasn't been in the cards for me, and yay if you're enjoying it, but I refuse to let chronic illness steal my worth.
I'VE SAID IT BEFORE. I'M A WILD CHILD OF MERCY PACKING A VAST (AND NOT BADASS) IMAGINATION, A MIND WILLING TO CHANGE, AND THE WHOLE ENCHILADA OF GRACE to FEED ME IN THE VALLEY. ARE YOU A VALLEY GIRL OR VALLEY GUY TOO? COOL BEANS, I HONOR YOU.
i guess chronically ill valley girls need lots of soft places to land…KEEP IT COZY, kittens.
I independently selected products in this post—if you buy from one of my links, I may earn a commission.
Peace to you right where you are.
-michele
Shop for items you already intended to buy on Amazon RIGHT HERE, and also find home decor here to keep decor inspiration flowing on Hello Lovely!
Hello Lovely is a participant in the Amazon Services LLC Associates Program, an affiliate advertising program designed to provide a means for sites to earn fees by linking to Amazon.com and affiliated sites.