These photos of Paint Colors & Pretty London Front Door Curb Appeal reflect walks through Notting Hill and the Holland Park neighborhood we called our home away from home.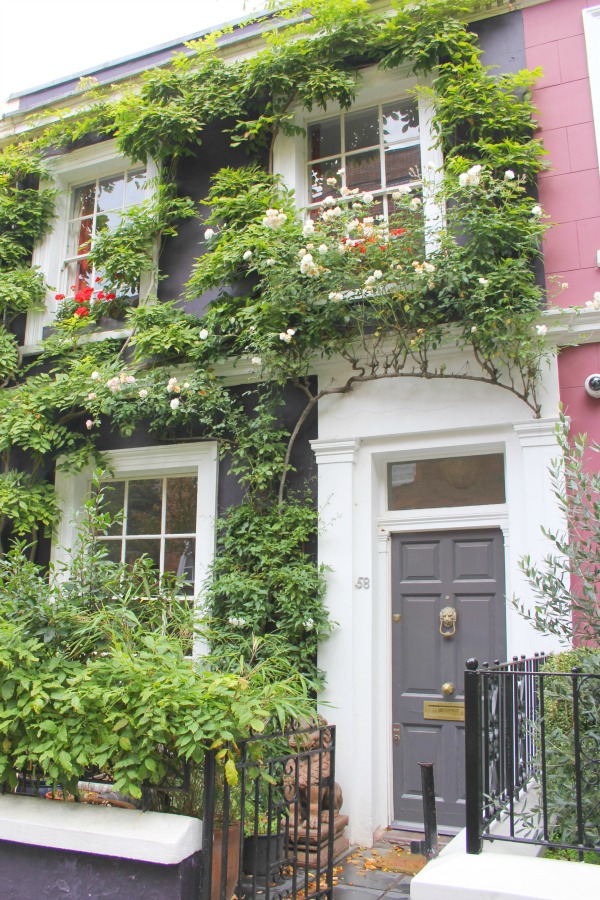 Paint Colors & Pretty London Front Door Curb Appeal
Last year, I shared inspiration from a trip to London, and today's daily dose of lovely holds a little more.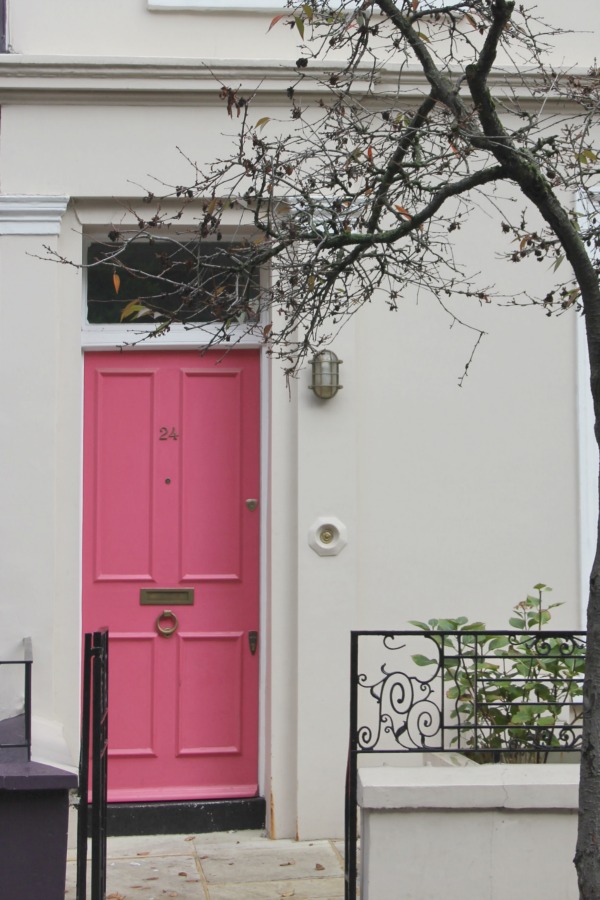 Oh how I relish being a flaneur on vacation; exploring little hamlets with wide eyes and no plan or purpose.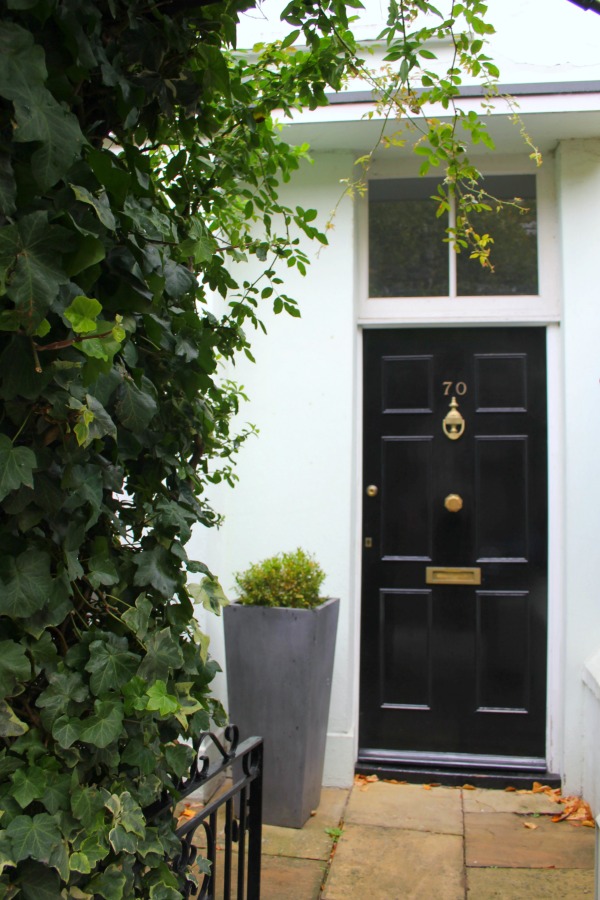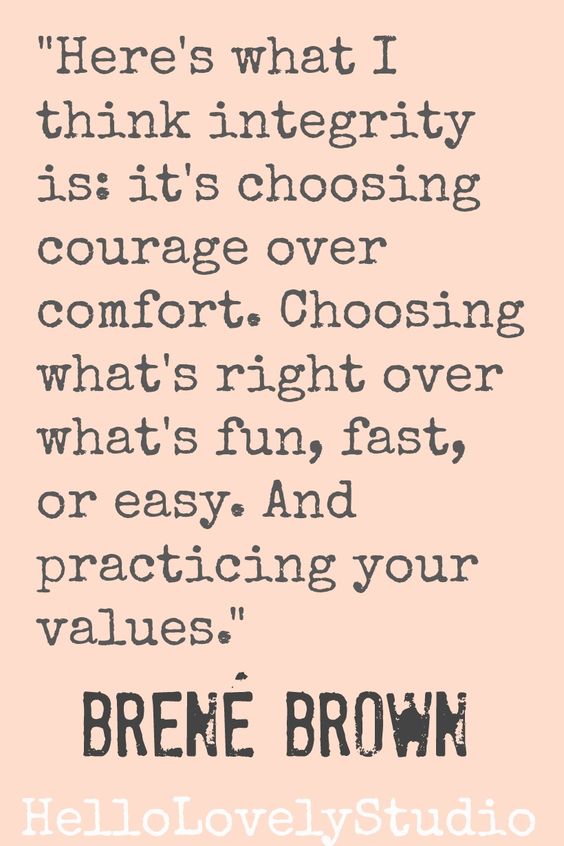 Might I nudge your mood into tickety-boo territory? Turn your pretty gaze toward splendid loveliness?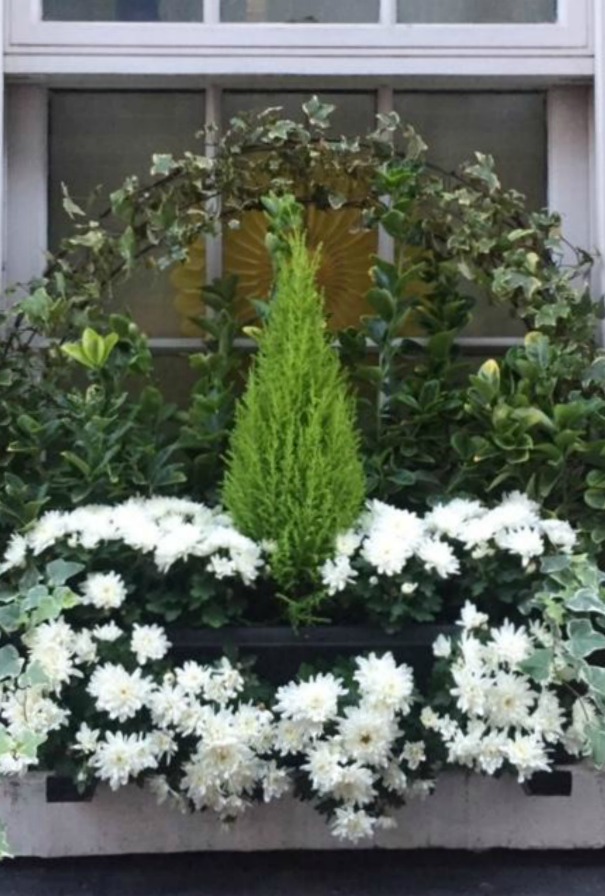 Is my charming British accent coming through the fiber optics? Oh, the beauty of internetland…gurrrl, my down home Midwestern accent in person might send you sprinting for the notting hills!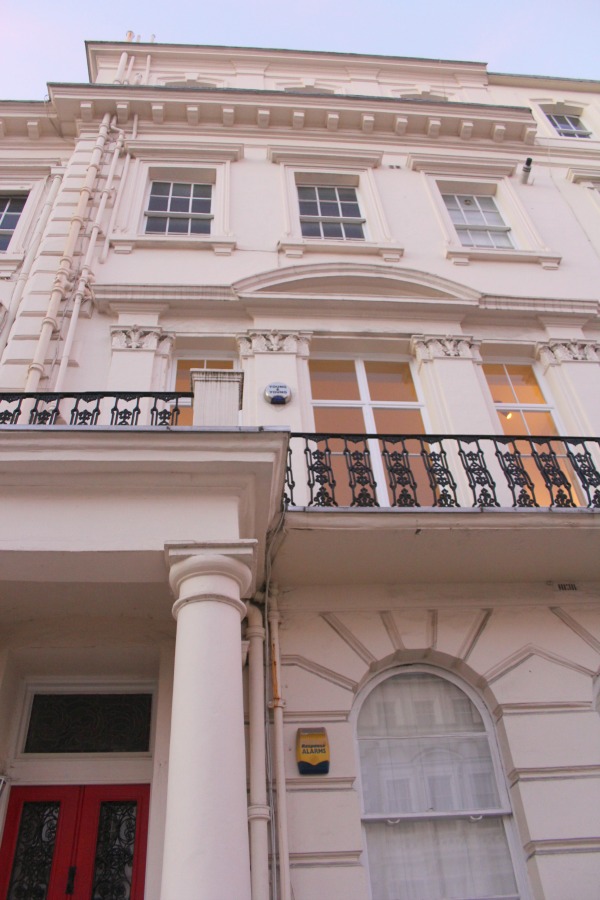 (I don't think notting hills are a thing, but this notting hillbilly thinks it would be lovely if they were.) 🙂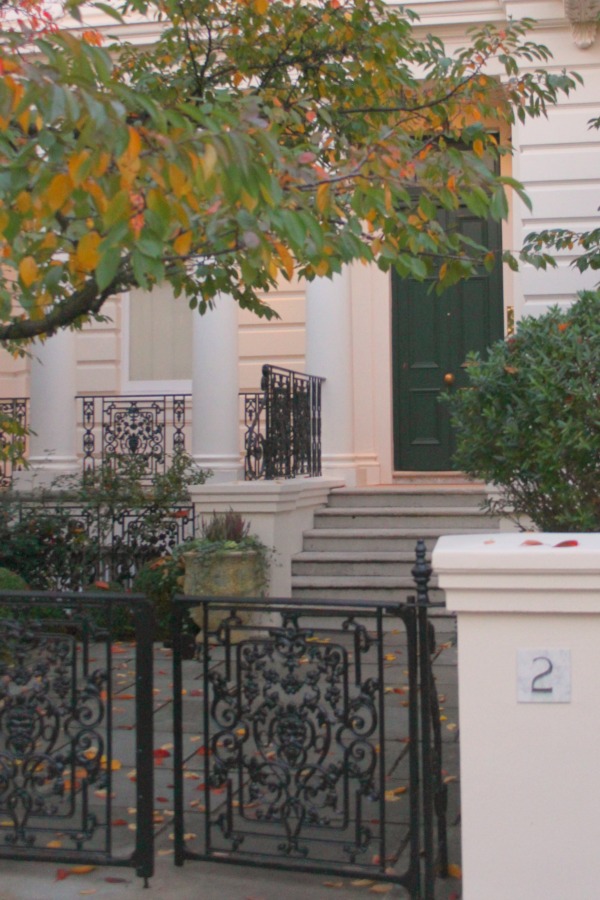 Notting Hill at Dusk
I'll never forget that first evening in London. We settled into the quaint Holland Park apartment we rented and took a walk to Notting Hill at dusk under glorious pink skies (no editing!)…
Do happily PIN to YOUR HEART'S DESIRE, and should you not have a Pinterest board reserved for PRETTY PAINT COLORS, perhaps create one! Merci beaucoup for sharing images and posts to Pinterest, and do pin this post: BY TAPPING HERE!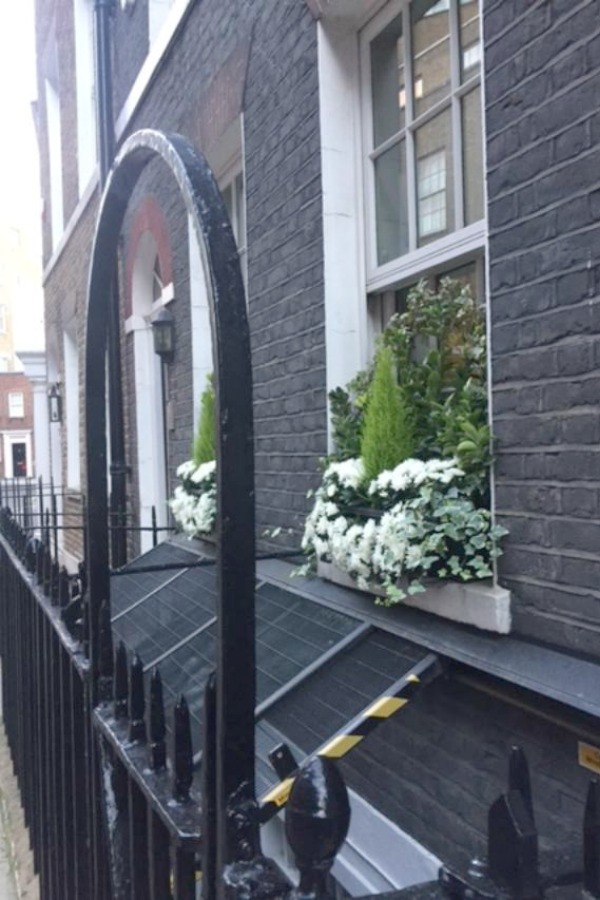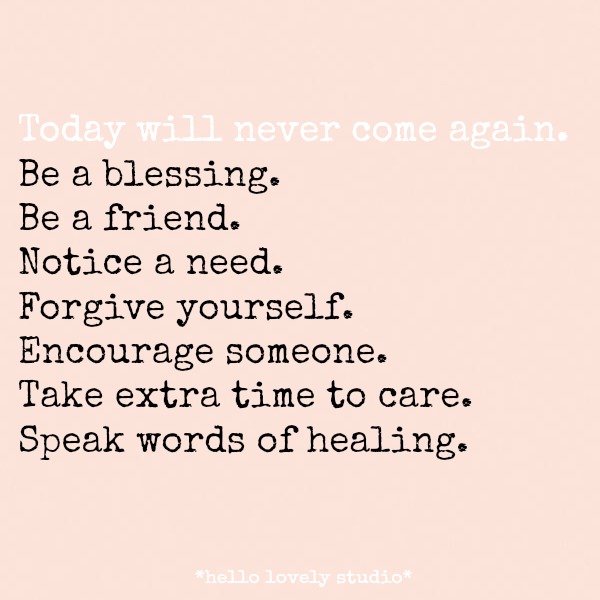 BTW. Pretty is subjective. There were plenty of more rustic than refined doors and entrances I found charming and have mixed in here as well.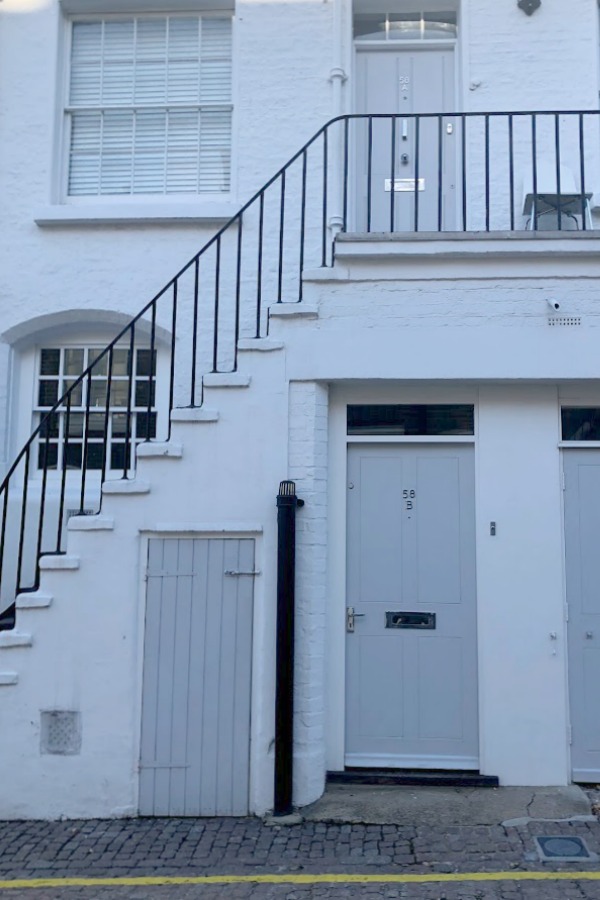 Affiliate links follow and won't cost you extra yet may earn this blog a small commission.
Hello Lovely Paint Color Ideas Inspired by London
Maybe you will discover a paint color or color combination to use at home!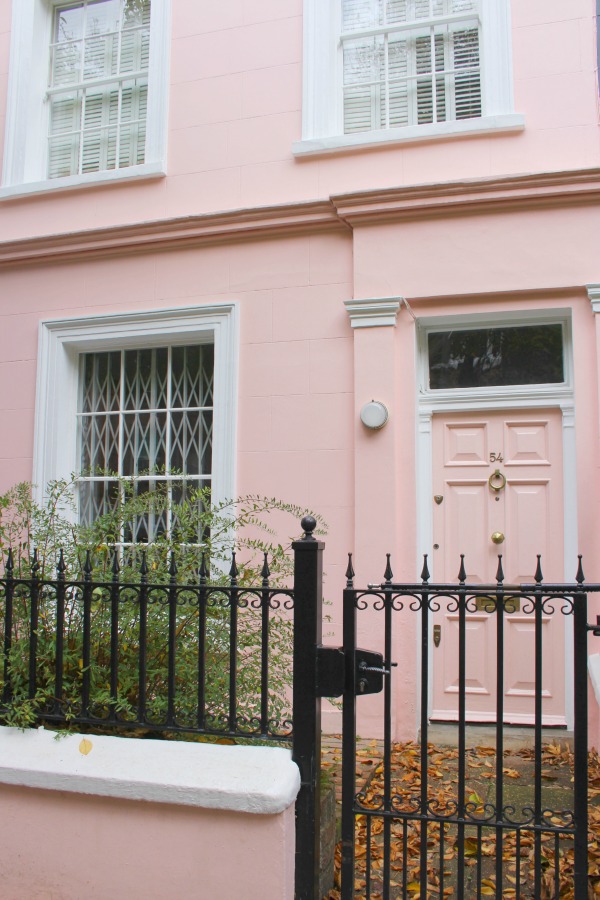 This pretty pink home exterior is reminiscent of FARROW & BALL Middleton Pink, yes?
I spied a fabulous pale pink in a girl's bedroom I toured yesterday, and I know you know how tricky pinks can be to get right.
See this for pink inspiration.
Pink London Front Door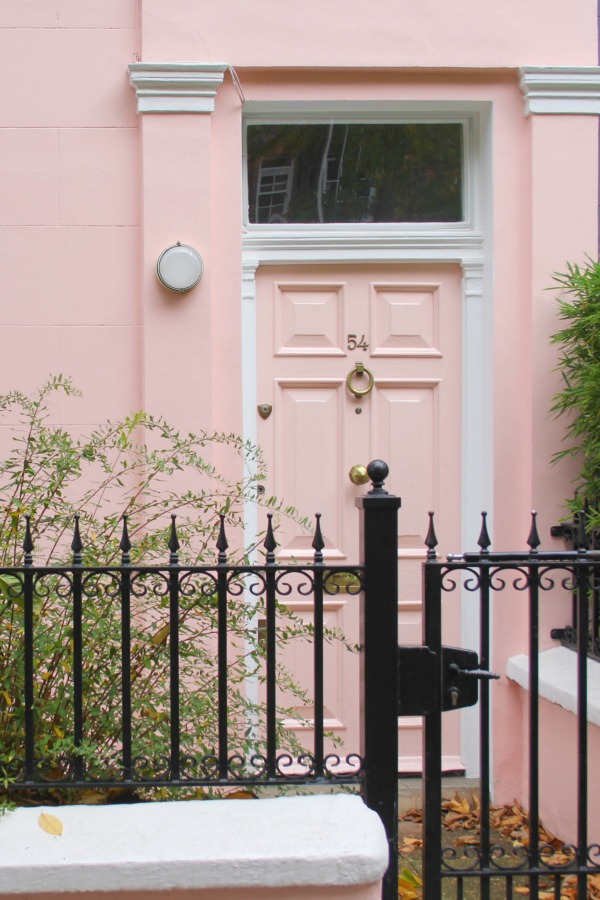 For more inspiration for Middleton Pink paint color, see this French farmhouse with a kids bathroom painted in the hue.
Delicious Color Combinations in London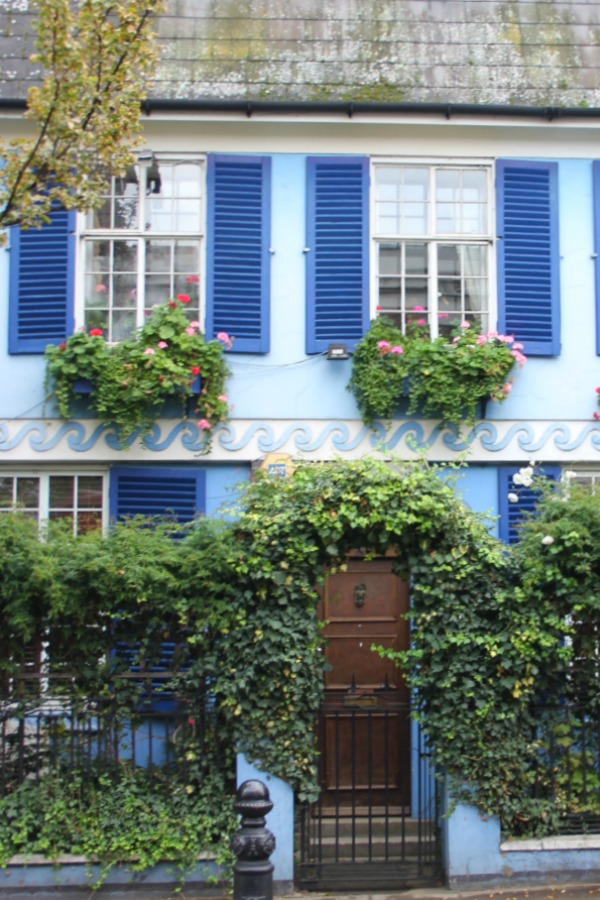 Are we in Notting Hill or Normandy? This charming facade sported a front door that I imagine is delicious chocolate on a beautiful candy house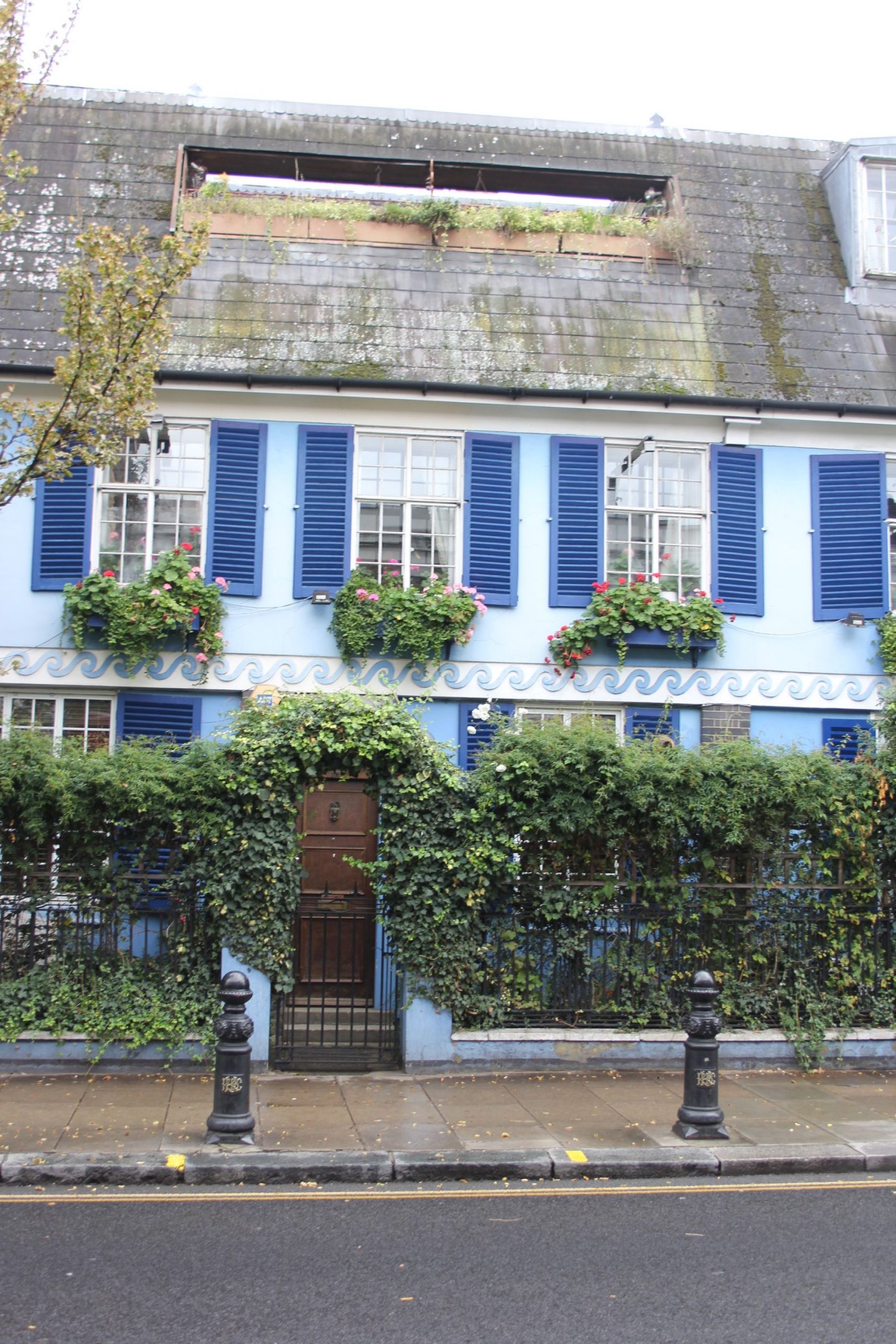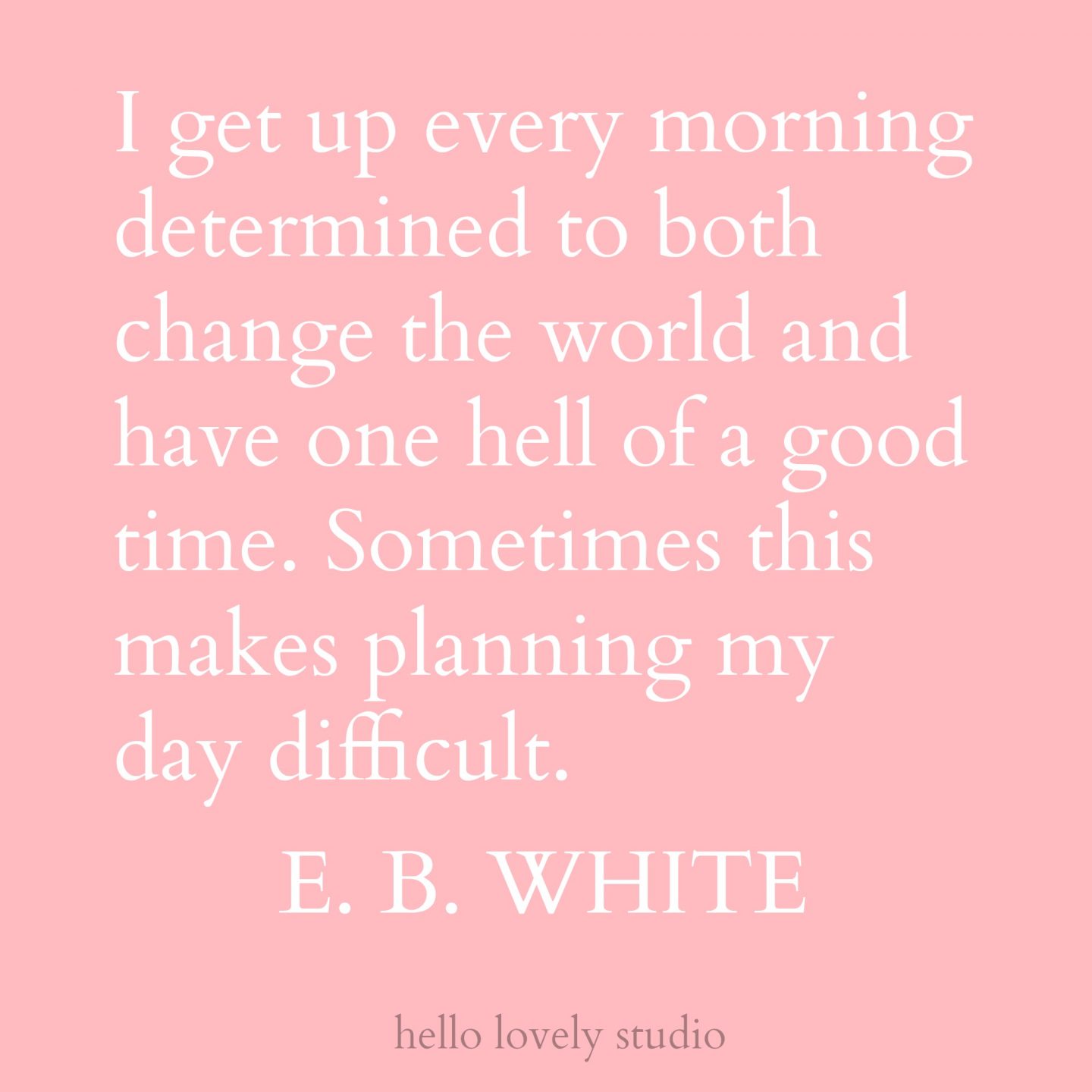 Here's a diversion architecturally speaking with another a chocolate brown door. This home likely belongs to a dignitary (or famous rapper).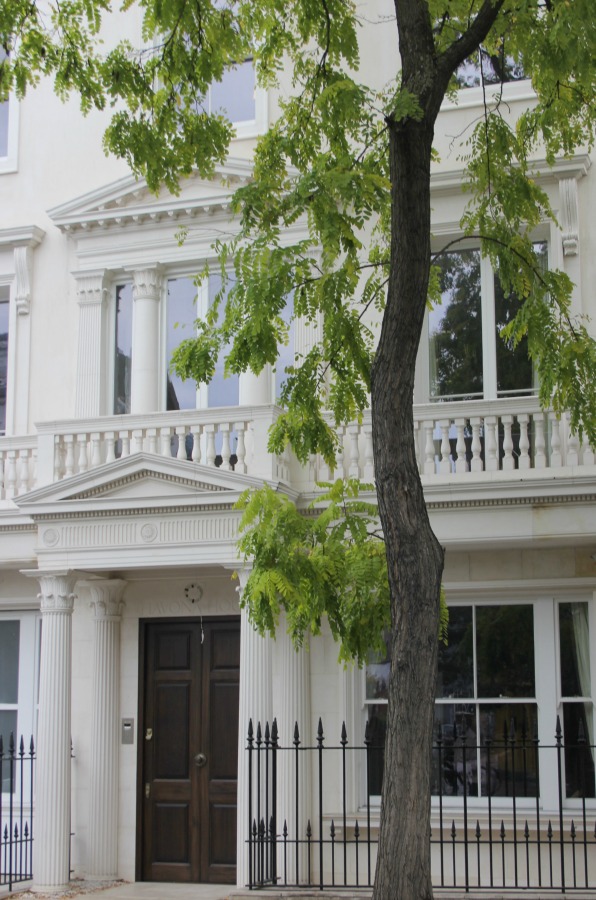 Speaking of chocolate, if you need a sweet Valentine's Day treat idea…what about an edible box filled with yum?
Beautiful Grey London Door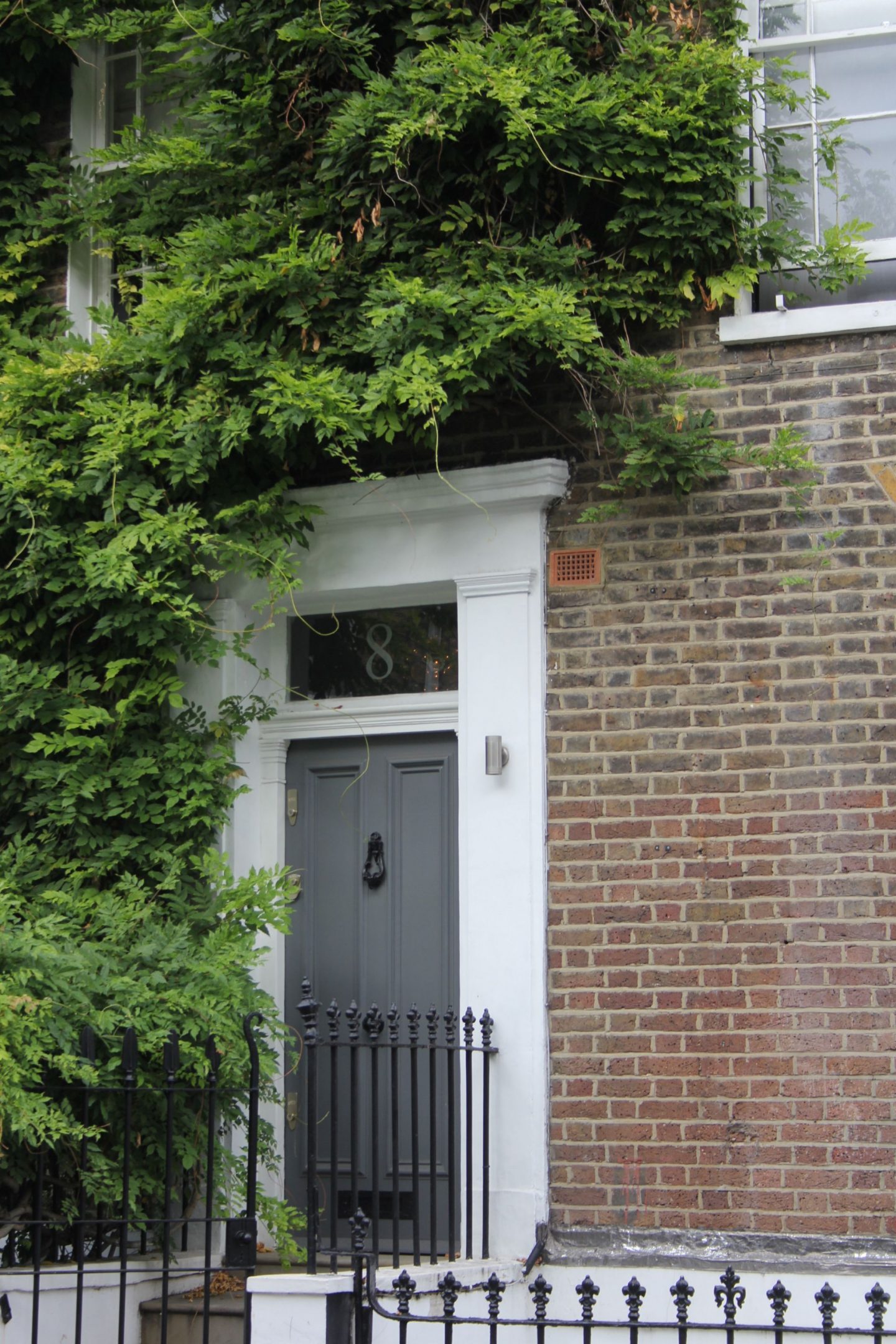 I just love the classic charm of grey with the white moldings and warm brick.
Searching for medium grey paint color ideas? SEE THESE.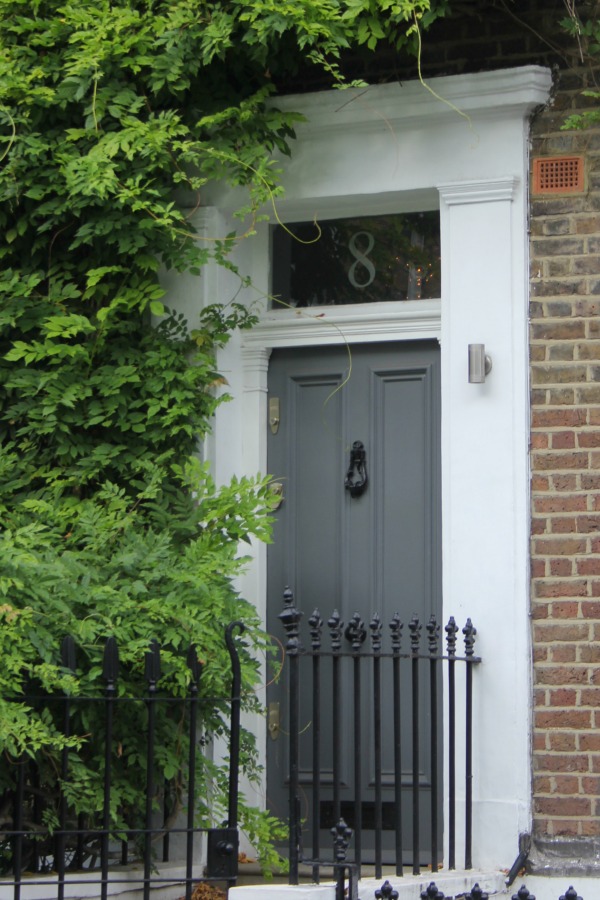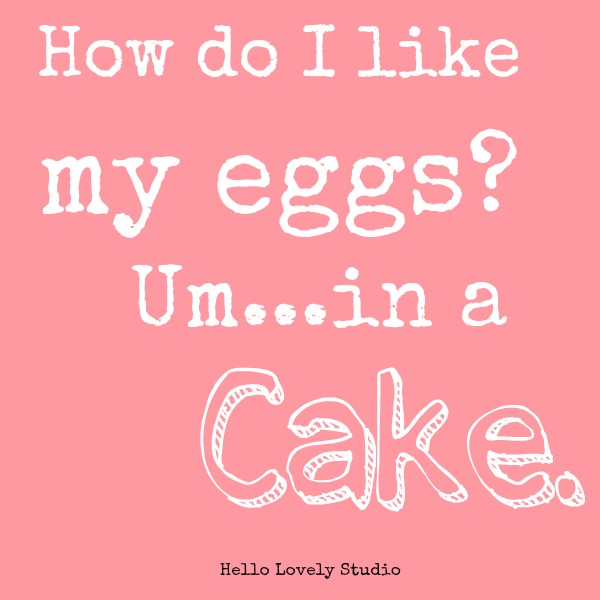 Sky Blue Front Door in Notting Hill
While this sky blue is not the sort of color to which I'm drawn – it's one of those hues that recalls spring skies or even summer flowers. On a grey day, I'm sure the owner smiles returning home to it.
Shocking Red-Orange Front Door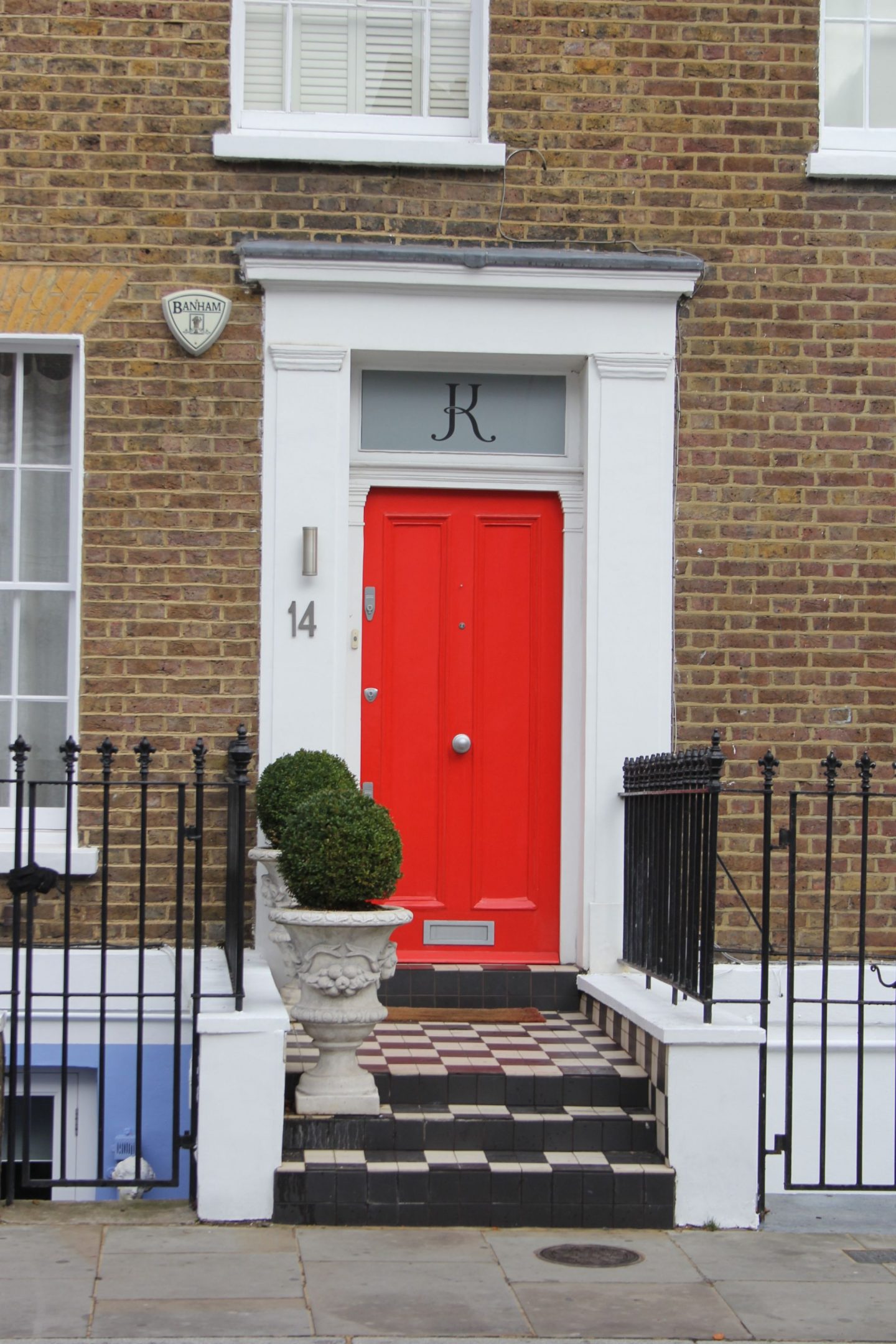 Aren't the surrounding details fabulous?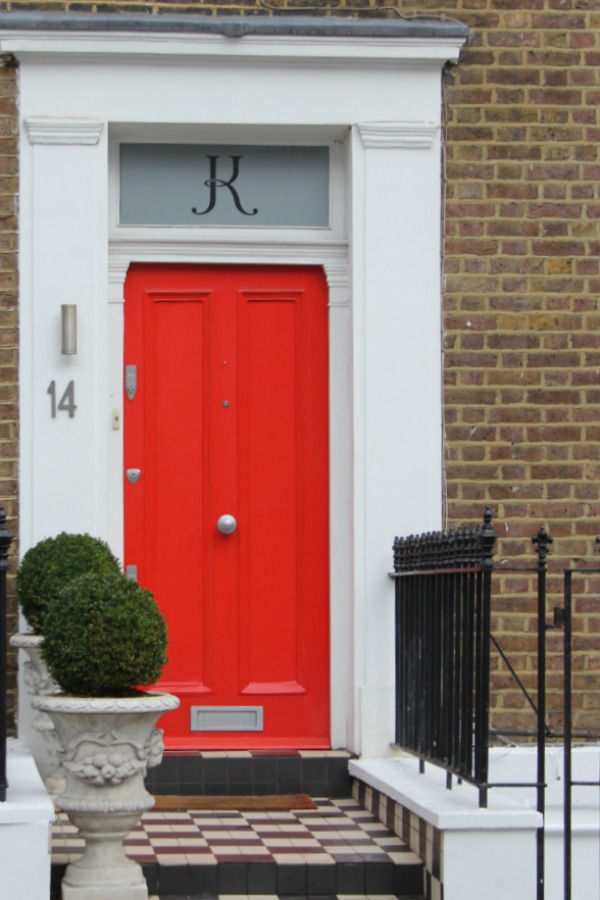 Doctor, Doctor, Give Me the Mews!
(Mews are stables along an alley or homes converted from former stables.)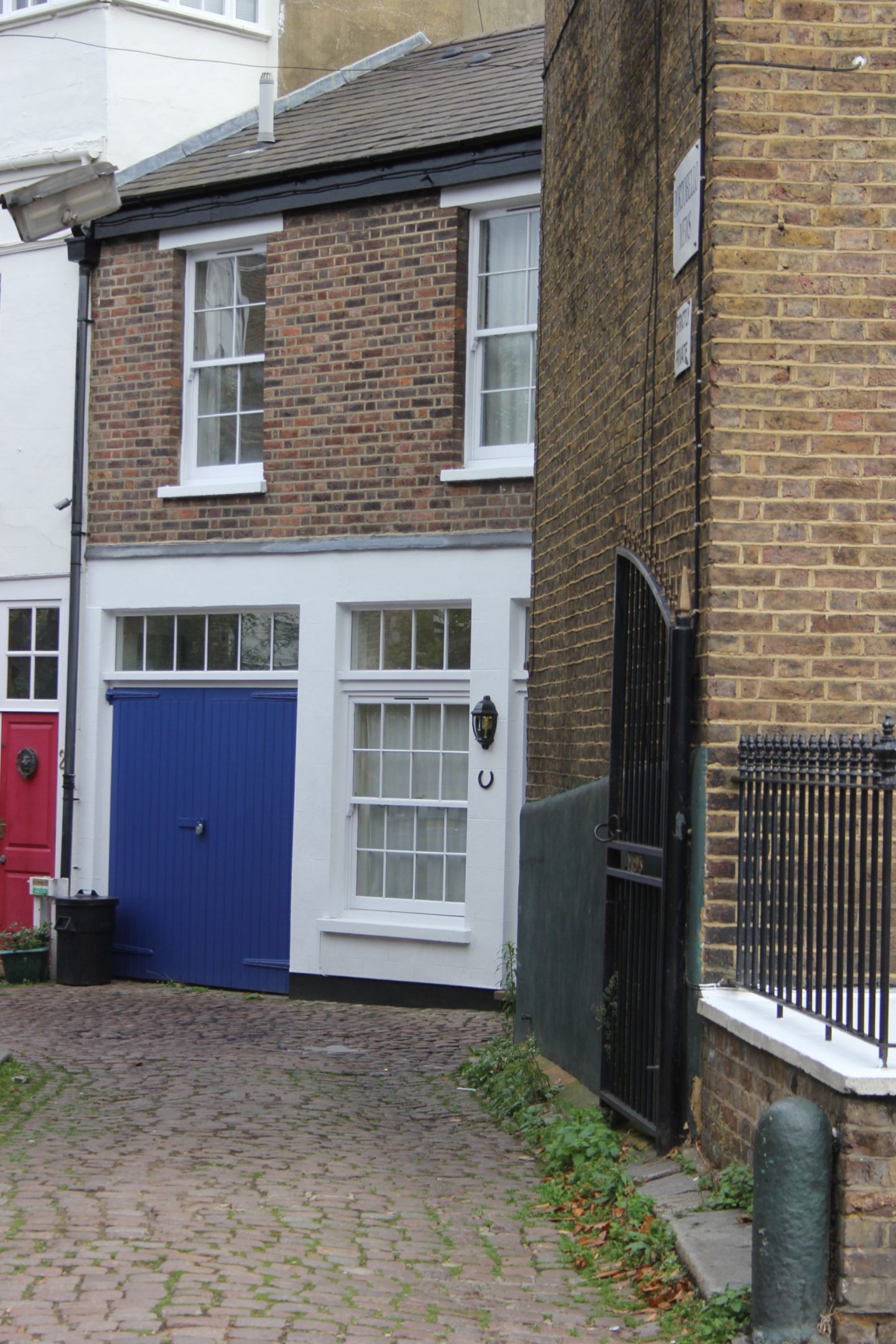 Peacock & Royal Blue Wonder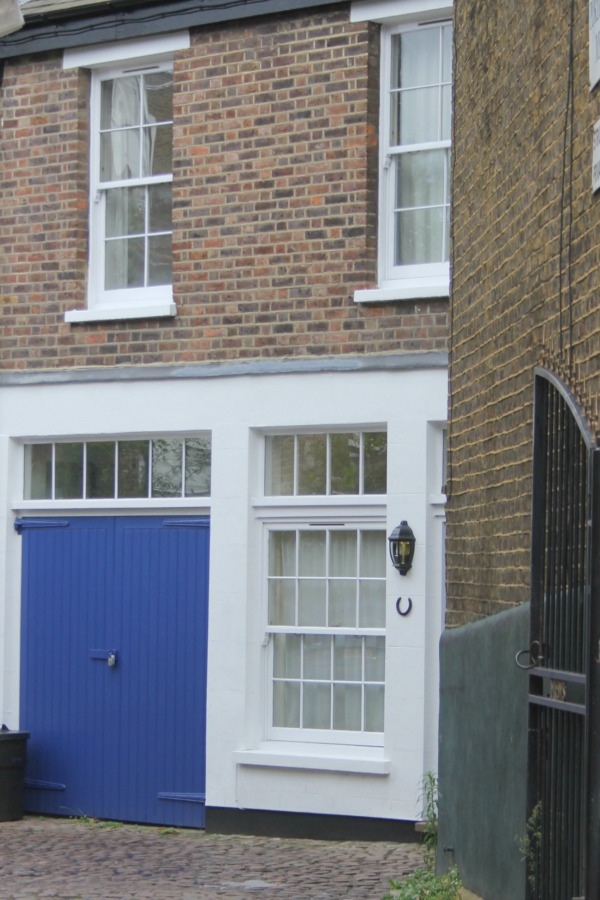 It was so thrilling to meander down charming little alleyways!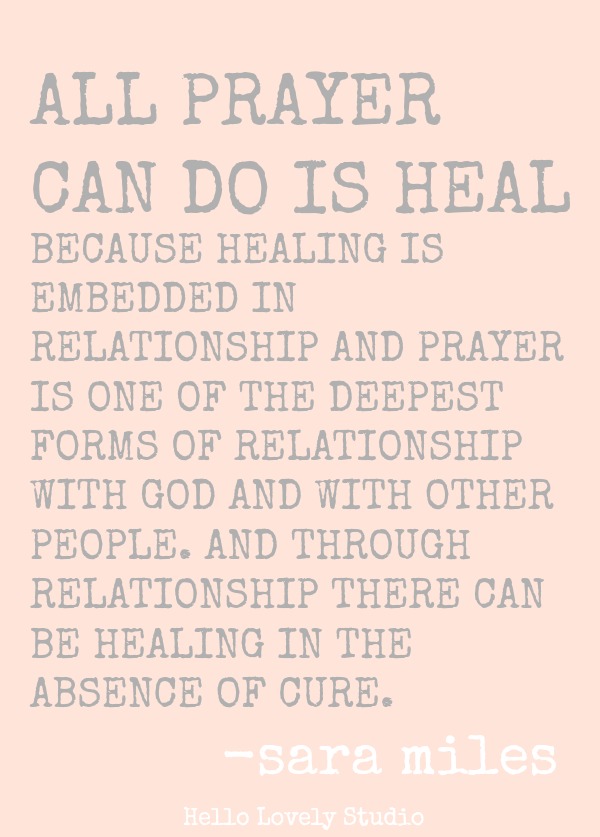 Smoochable Rosy Pink Painted Door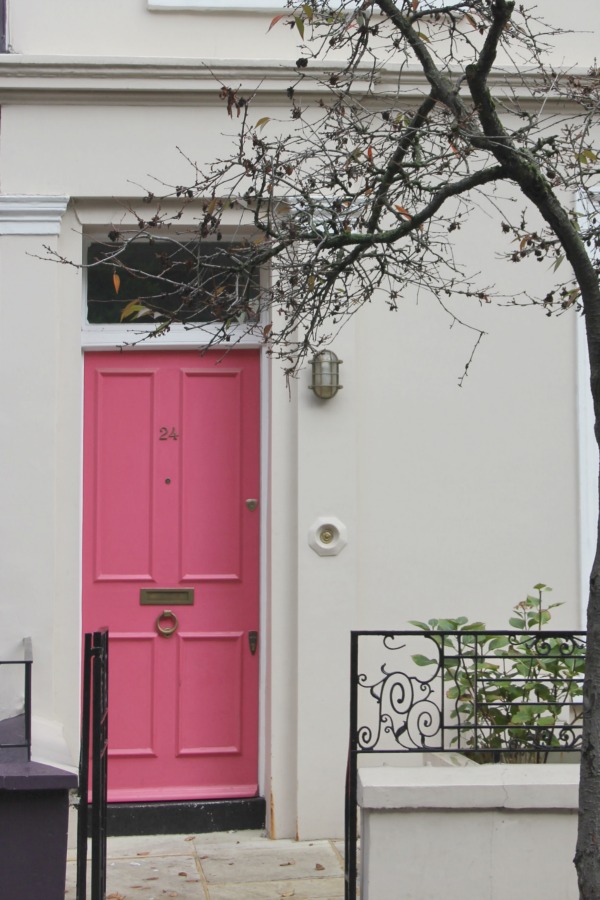 Those lipstick pinks are not as common on the front doors in my neck of the woods. So reminiscent of a cheerful rose lip color like L'oreal Colour Riche in Dancing Rose!
When Pastels Converge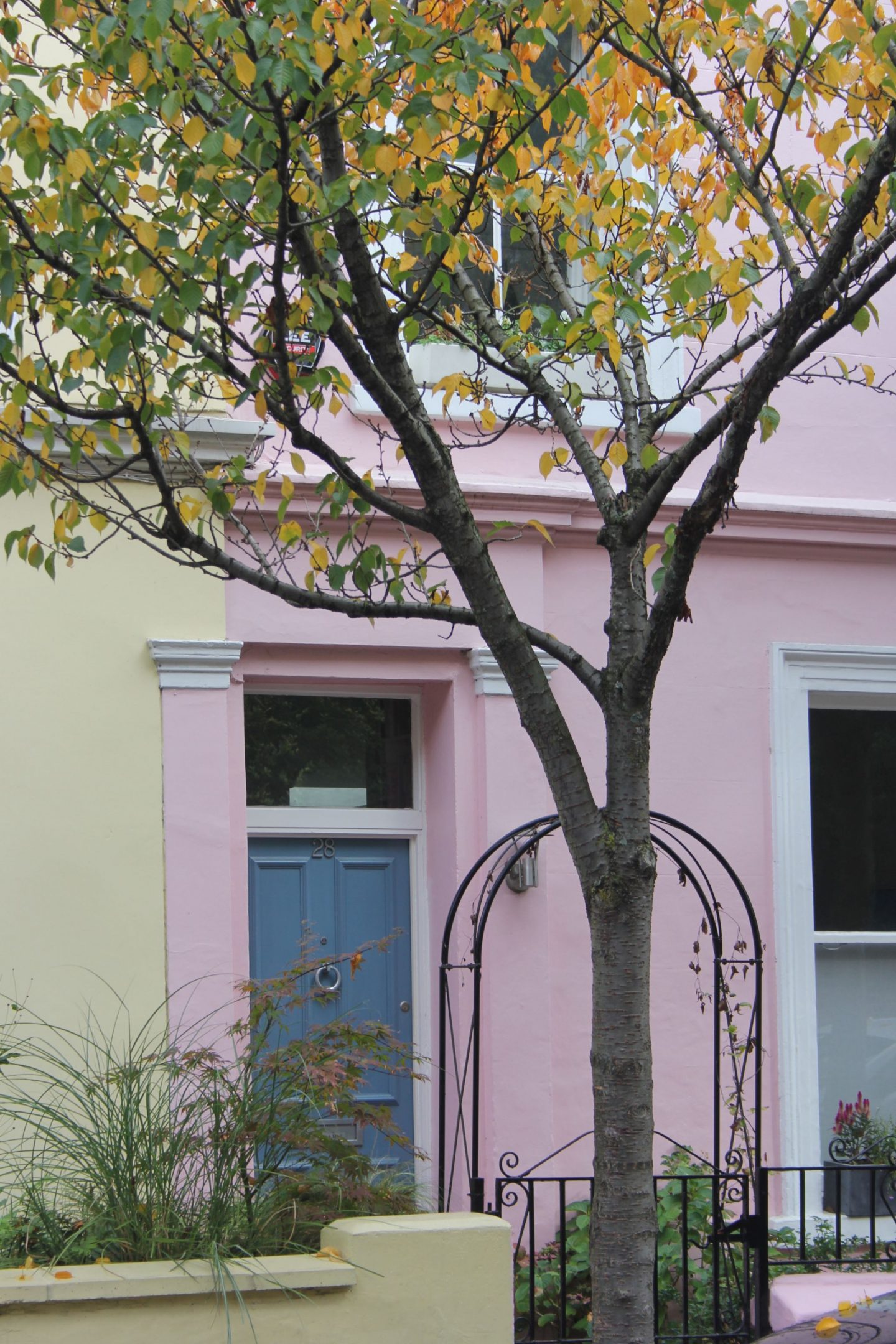 French & Swedish Blues
Is it Aubusson or a Scandi blue?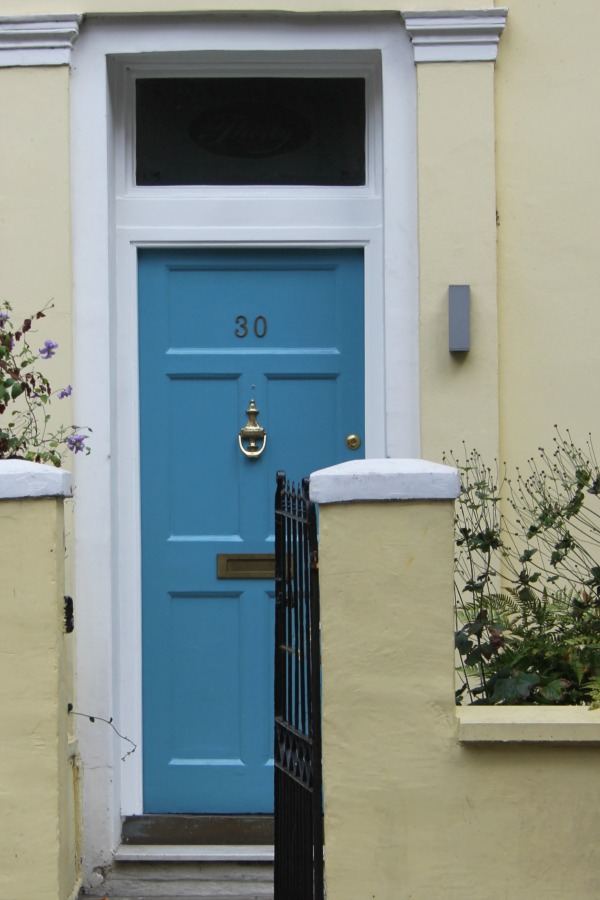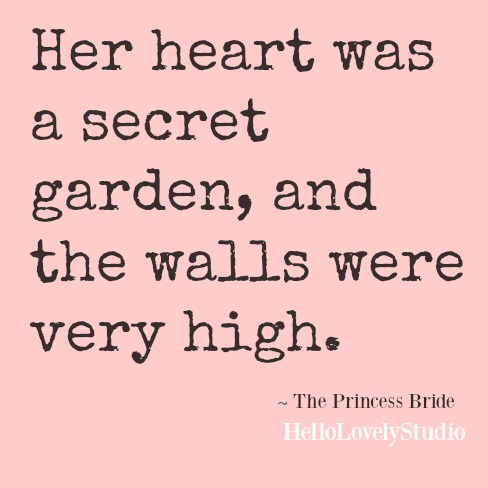 London Lavender Lovely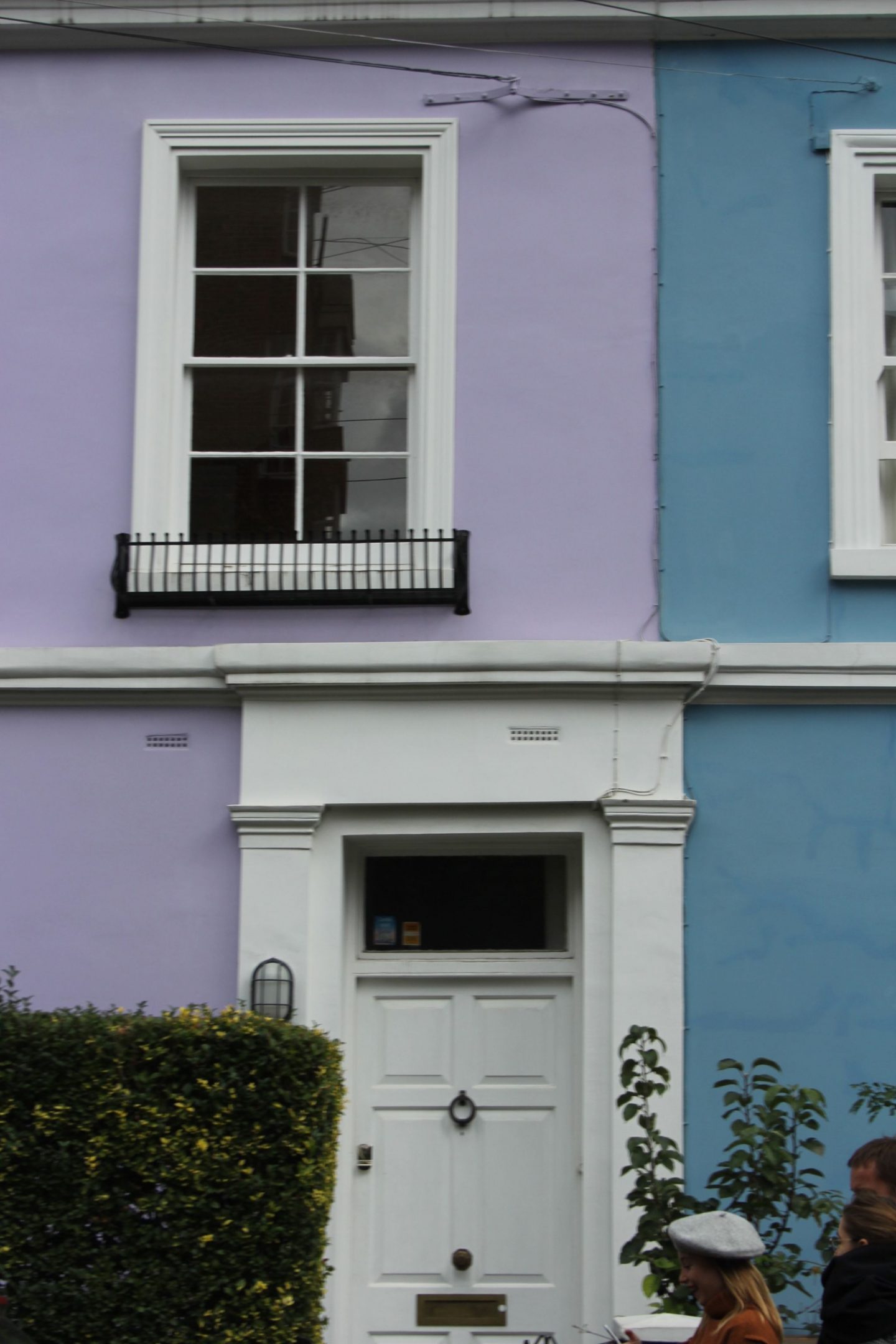 Vivid Red, Snow White, and Denim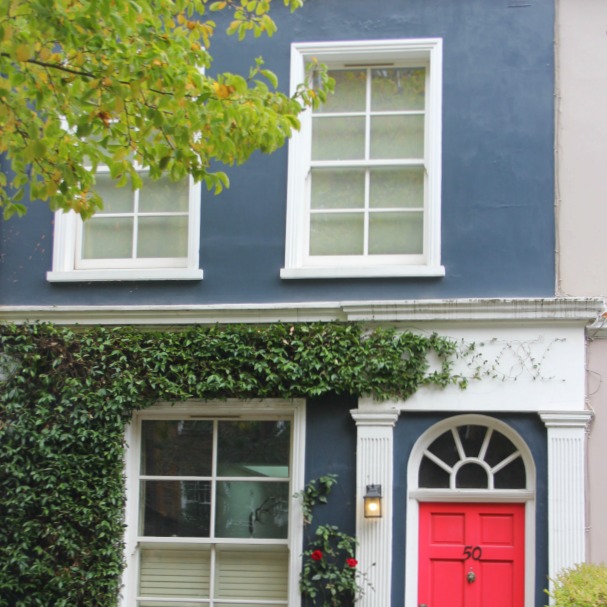 More Baby Pink London Glimpses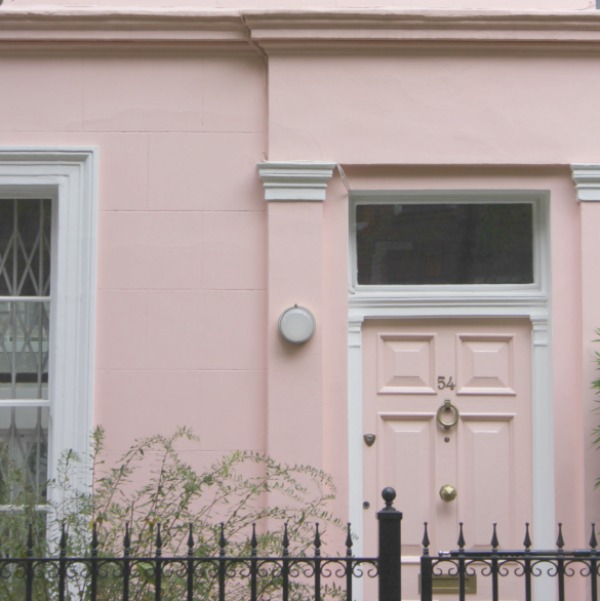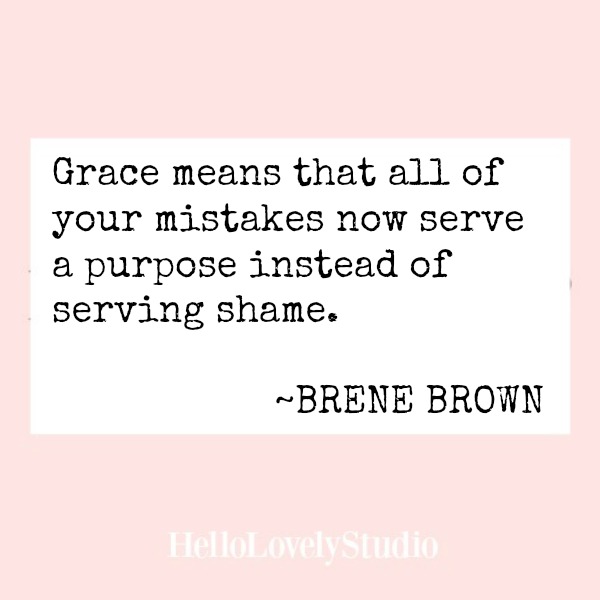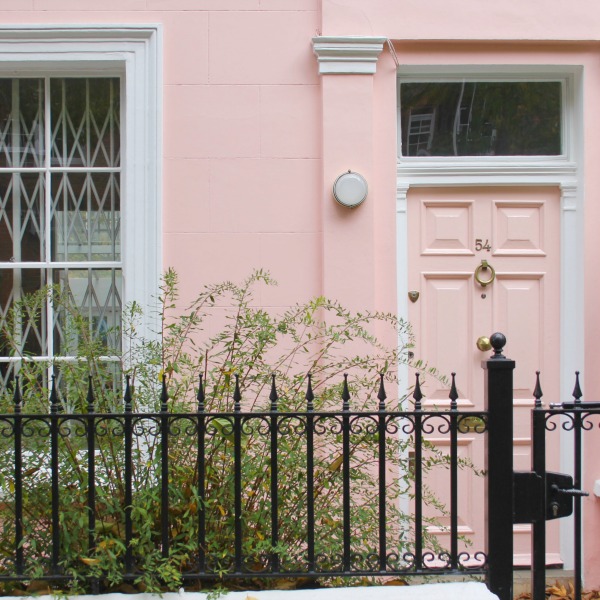 Climbing Blooms in London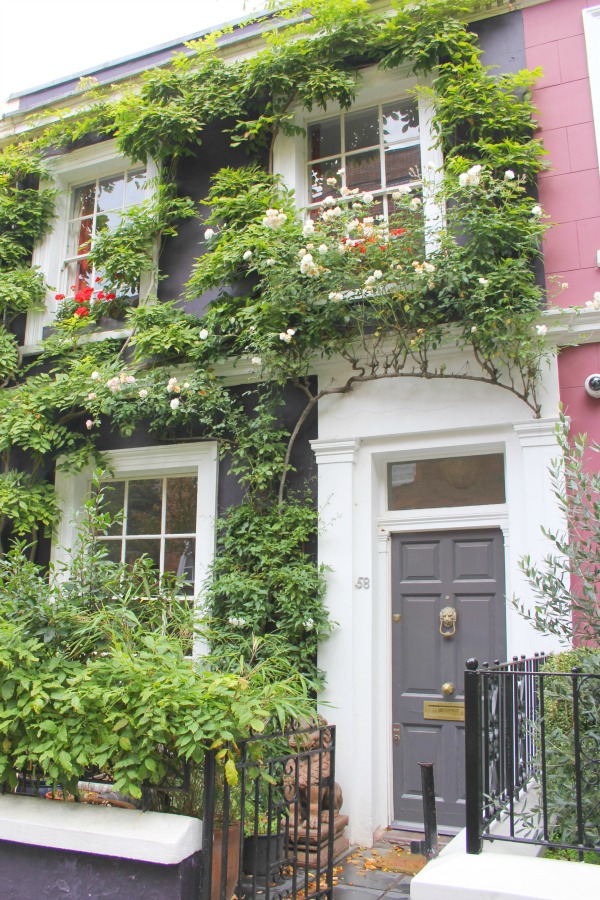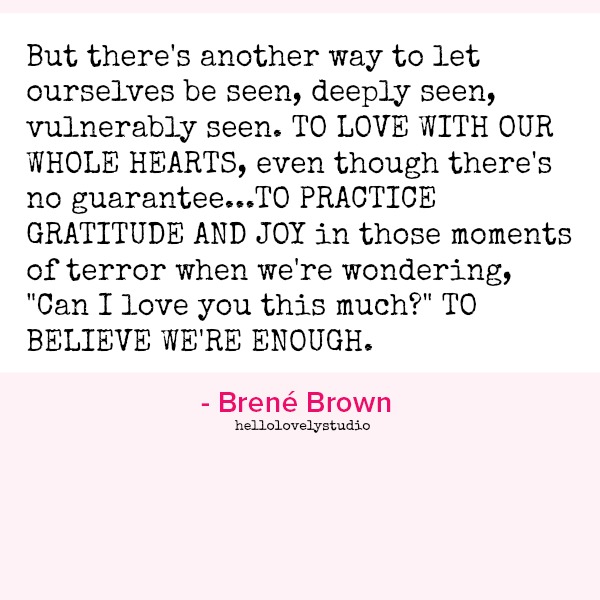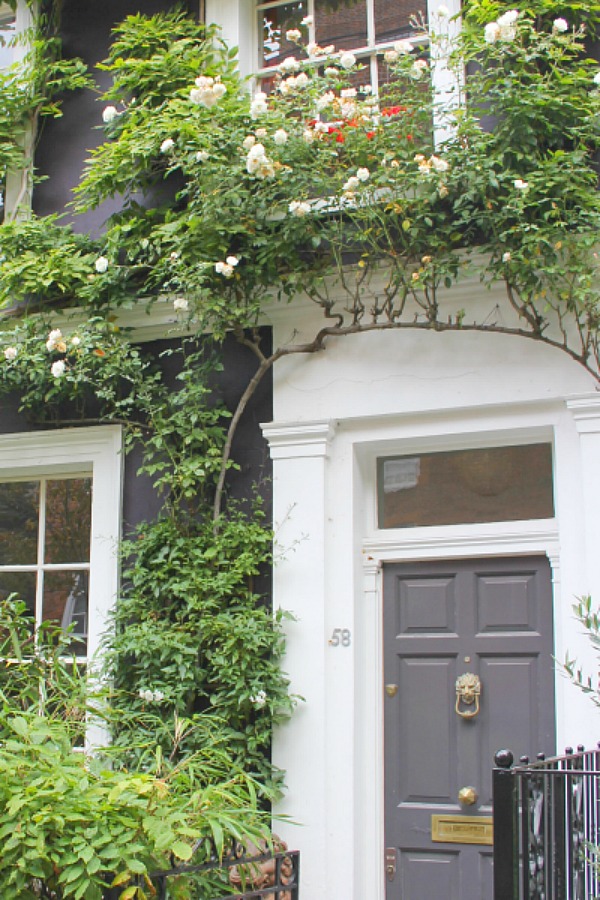 Grey Paint Color Ideas
The door above looks similar to BENJAMIN MOORE'S Trout Gray. And here are a few other keepers.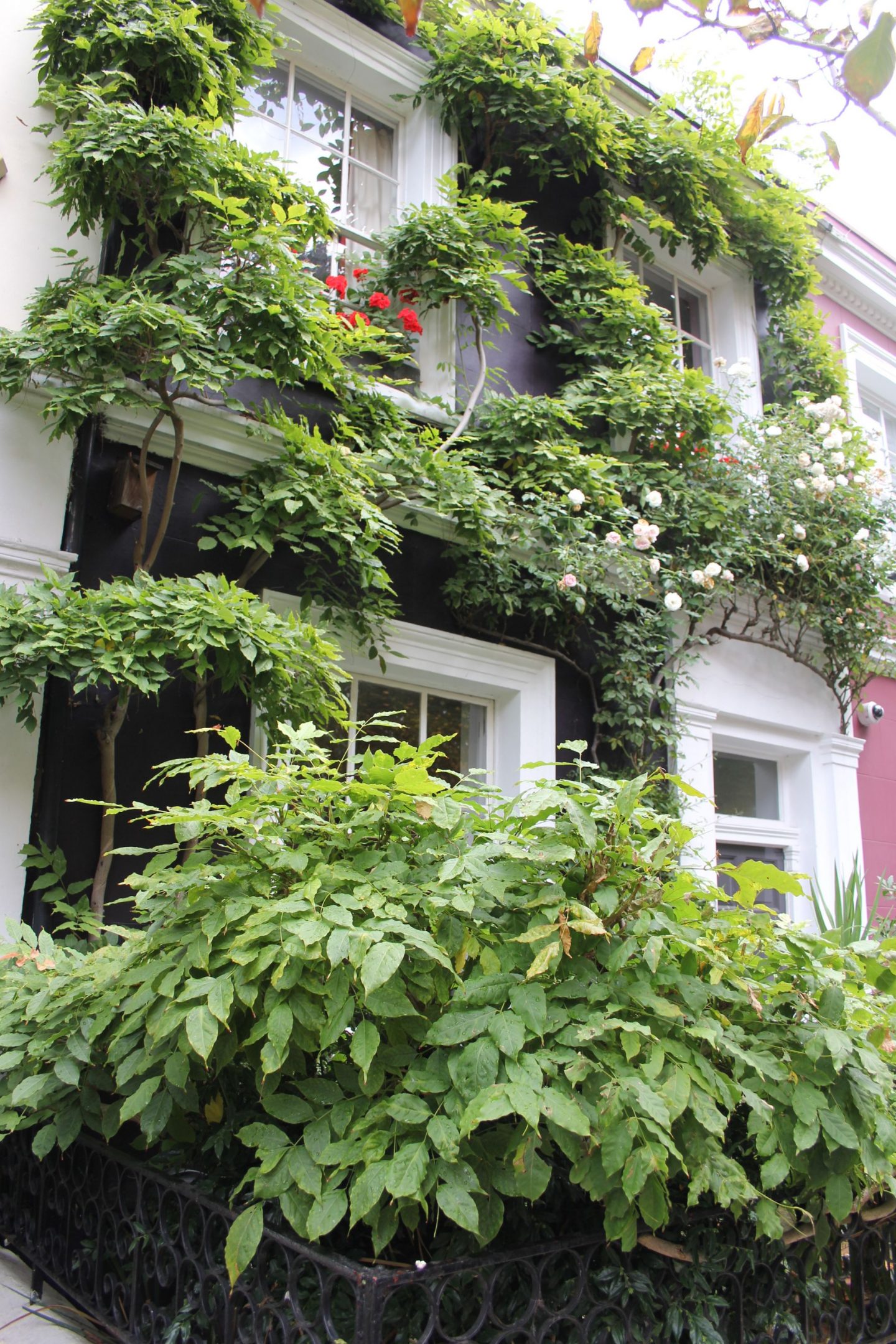 Canopied Entrance & Periwinkle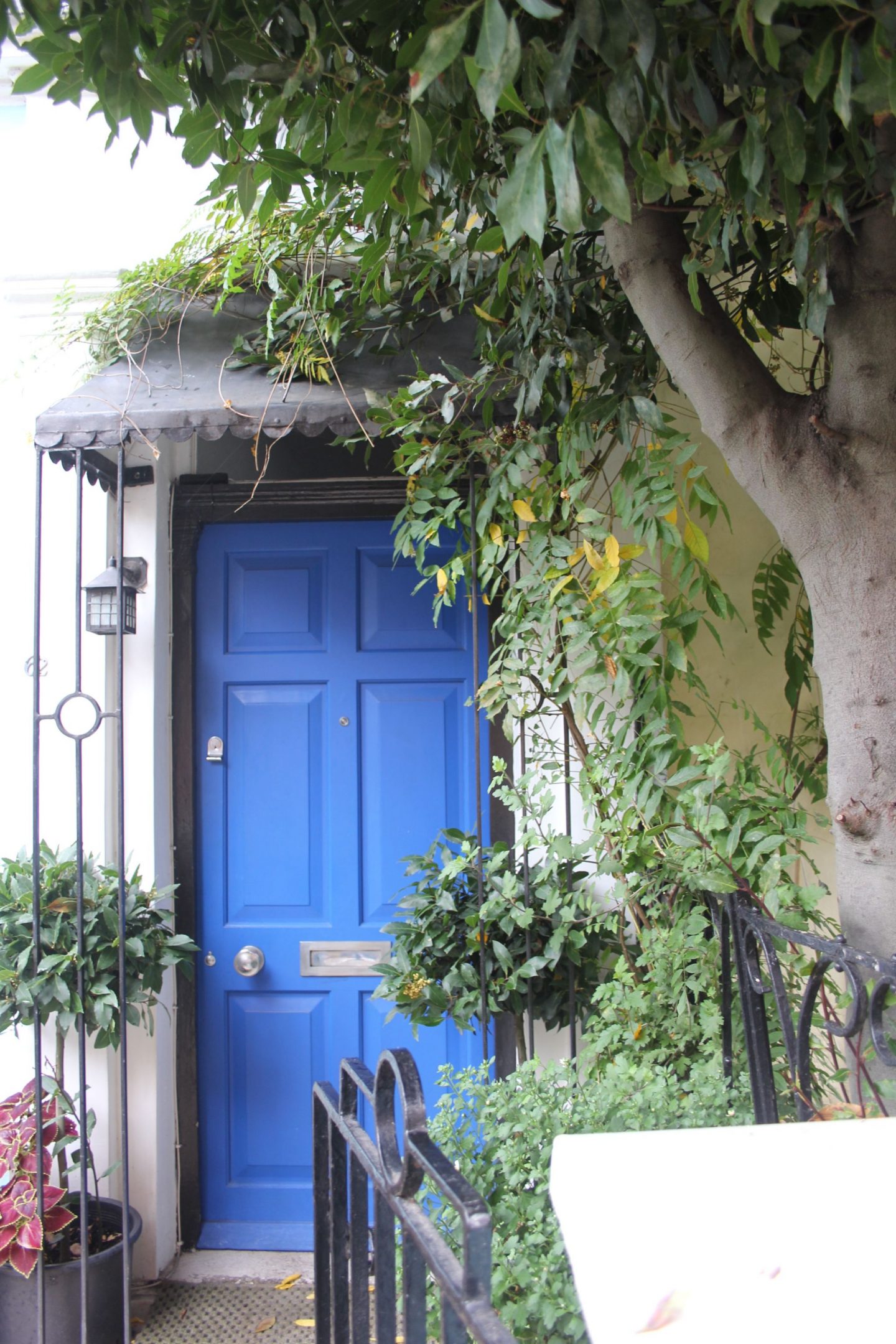 Sophisticated Cashmere-Like Grey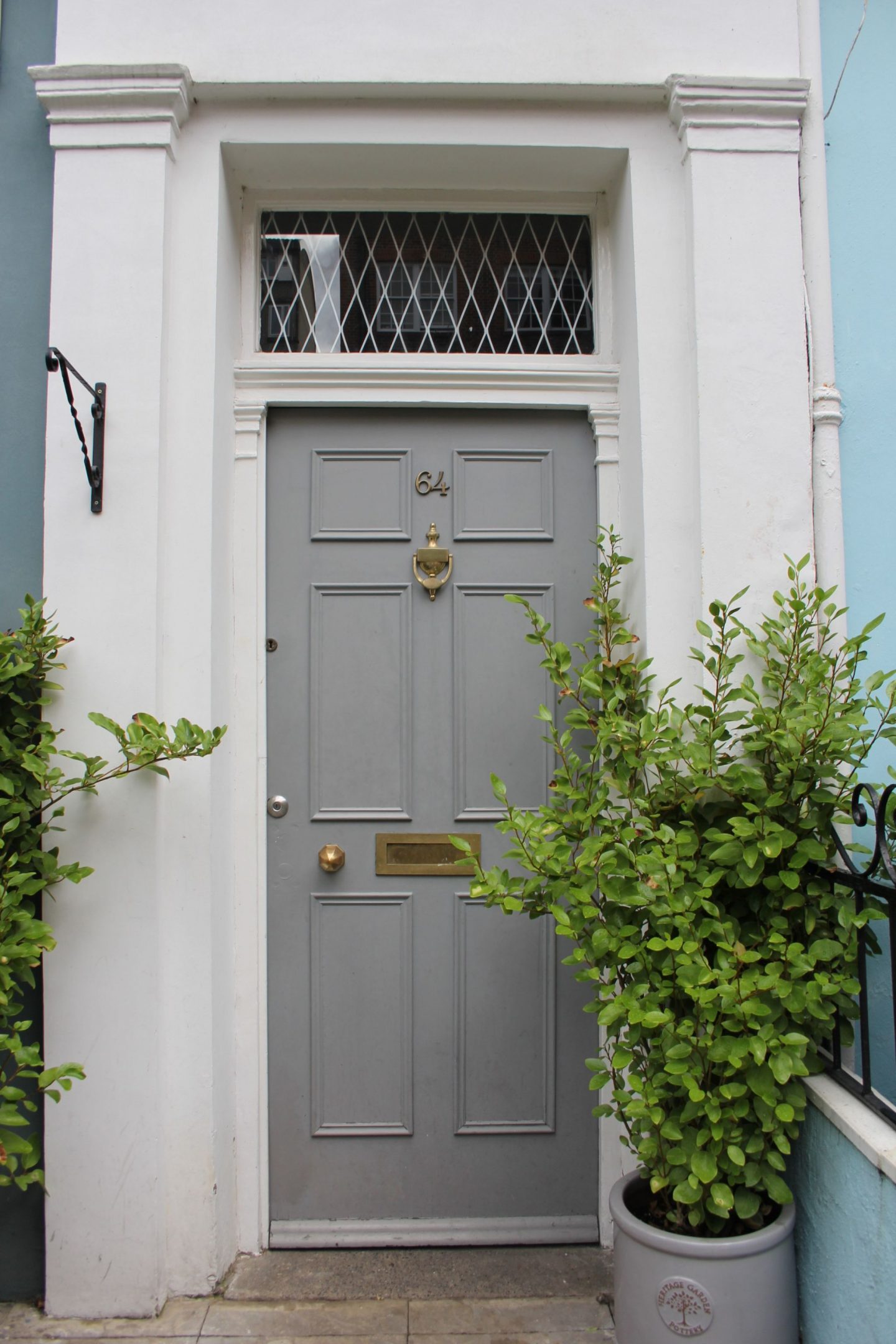 Ebony Against Crisp White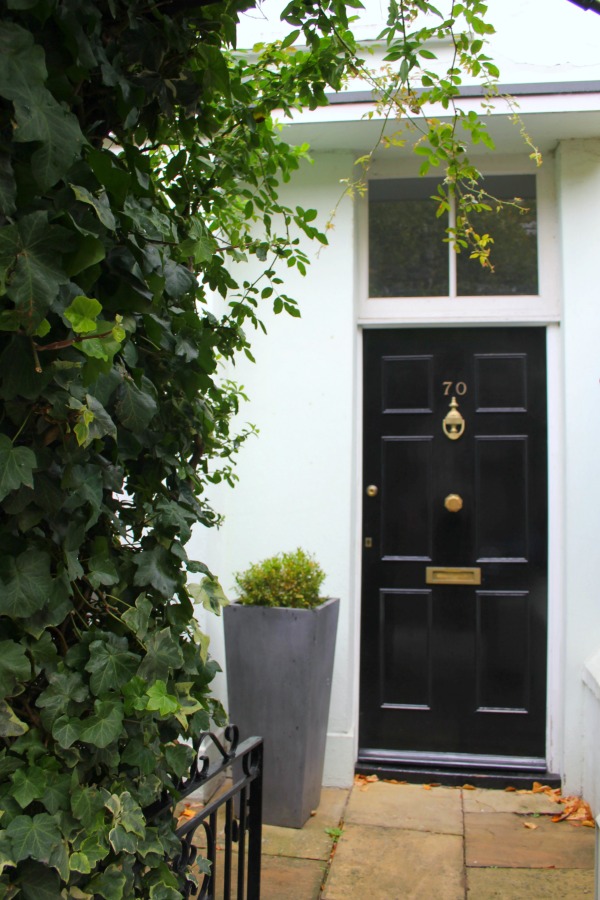 Black Paint Color Pick from Designers
Perfection With Green Front Door & Black Window Mullions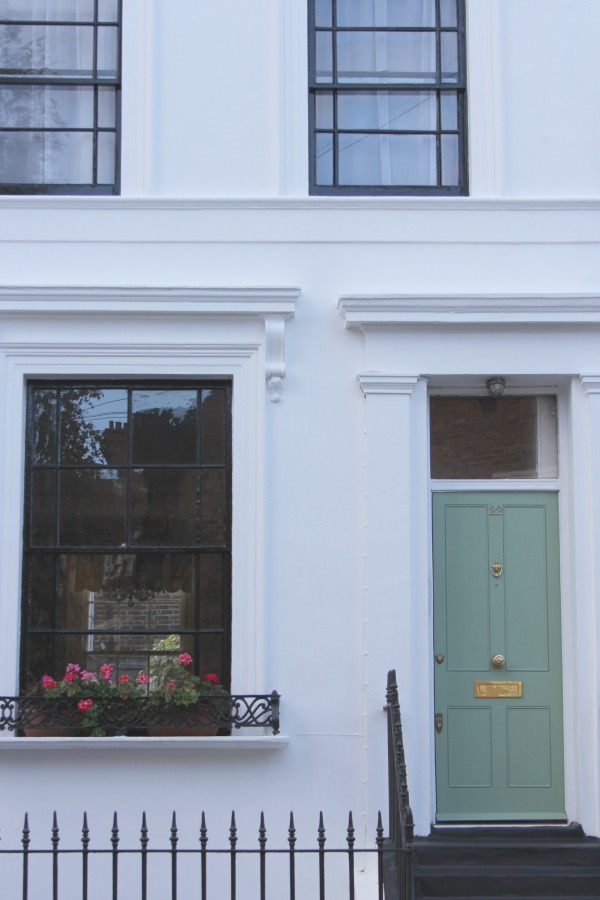 Chalky Sophisticated Green Paint Color Ideas
If you love that green hue you see on so many French farmhouse shutters, you'll definitely want to check out THIS STORY!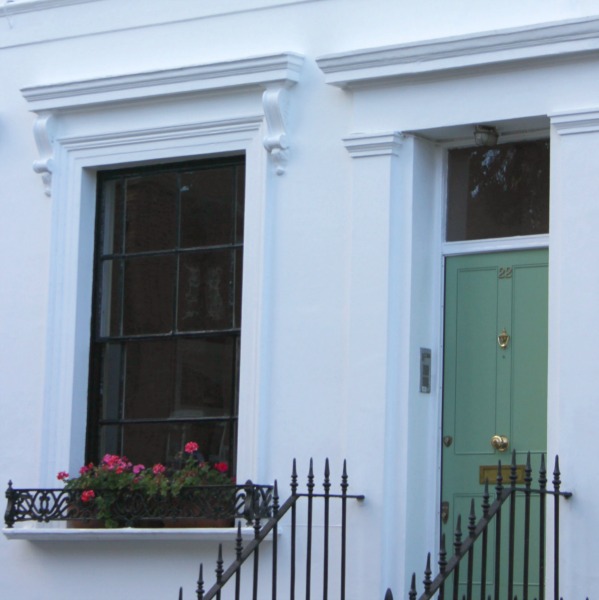 Bold and Striking Black London Door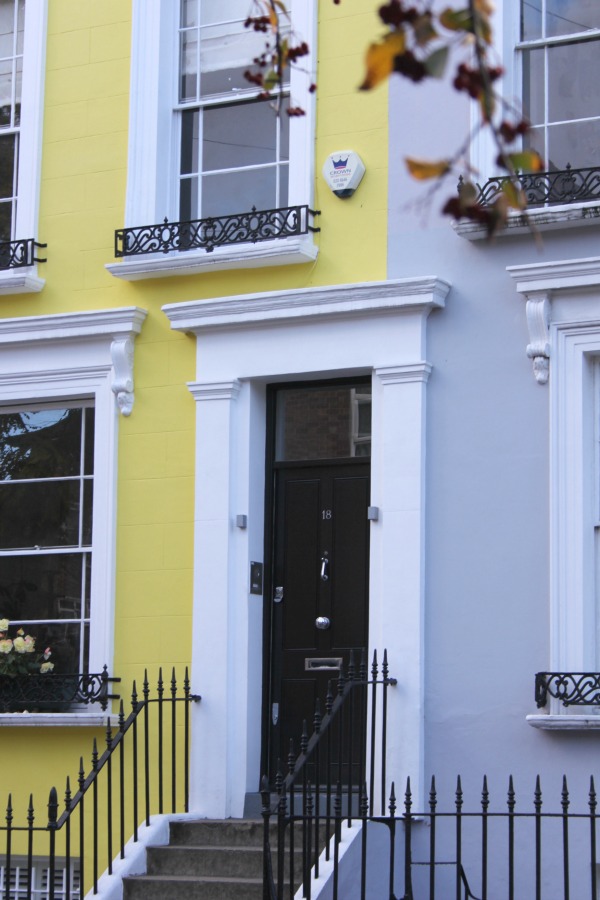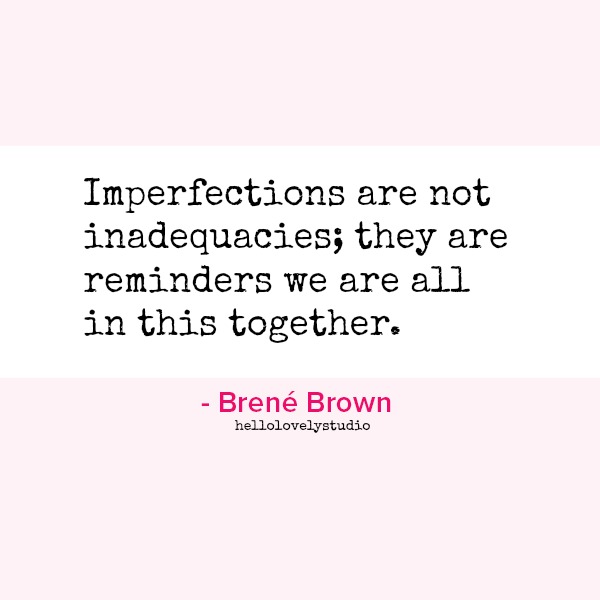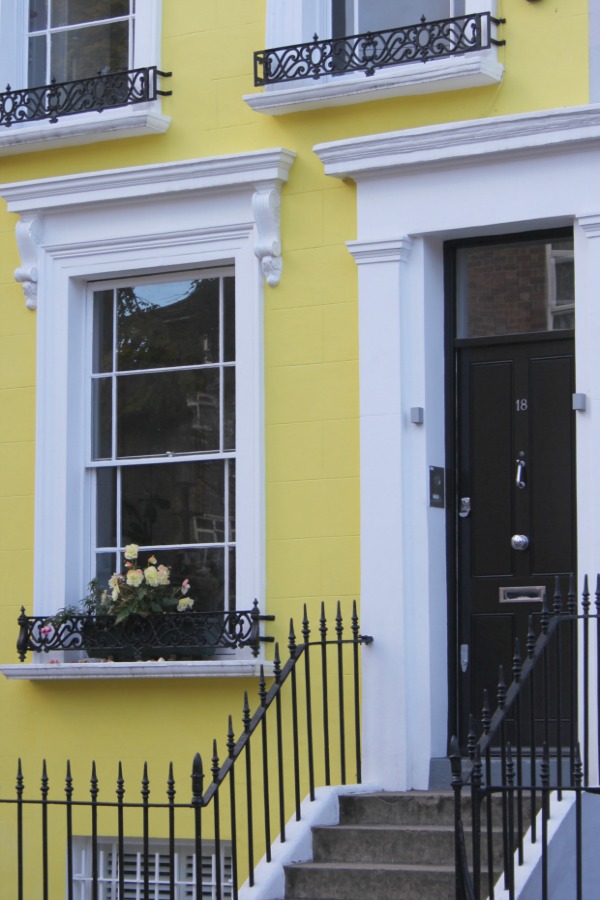 Bright Blue Notting Hill Movie Front Door
Of course we had to stop at 280 Westbourne St. in Notting Hill to pose with this famous front door.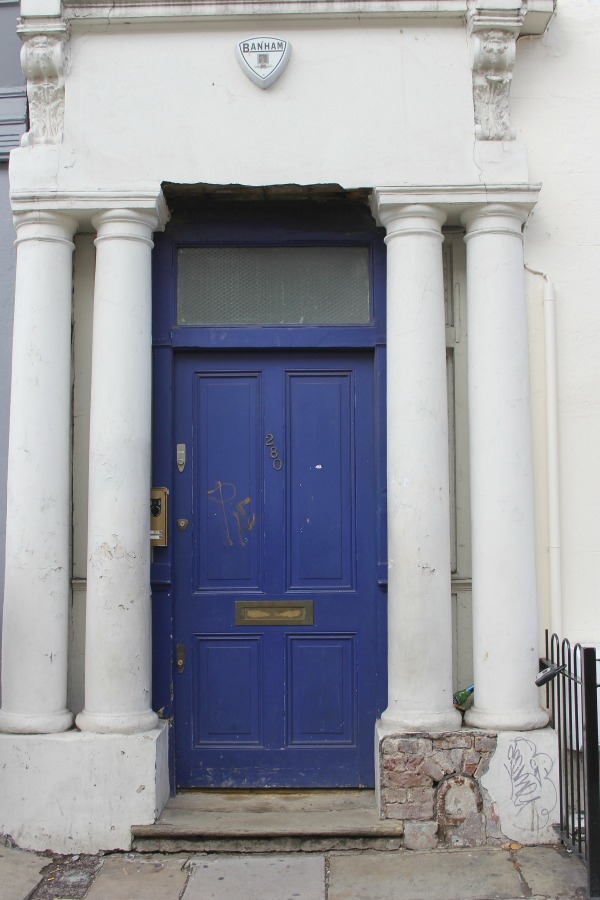 Remember "Notting Hill?"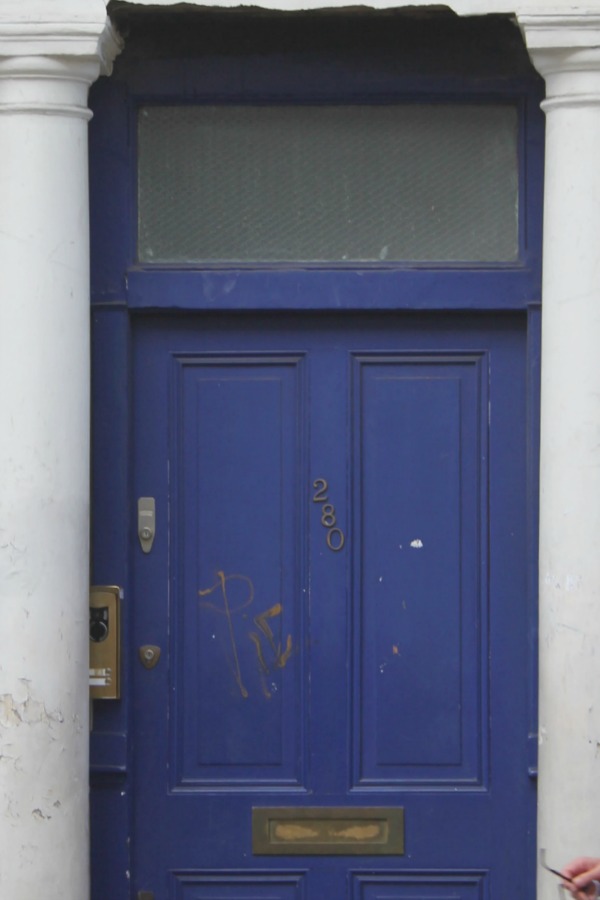 Who can focus on the front door when a pub is blooming with pink?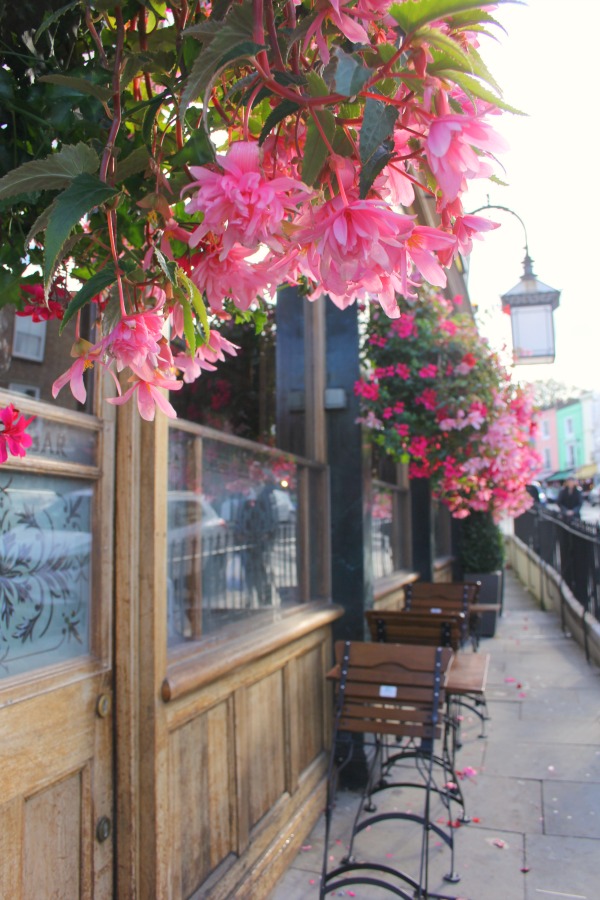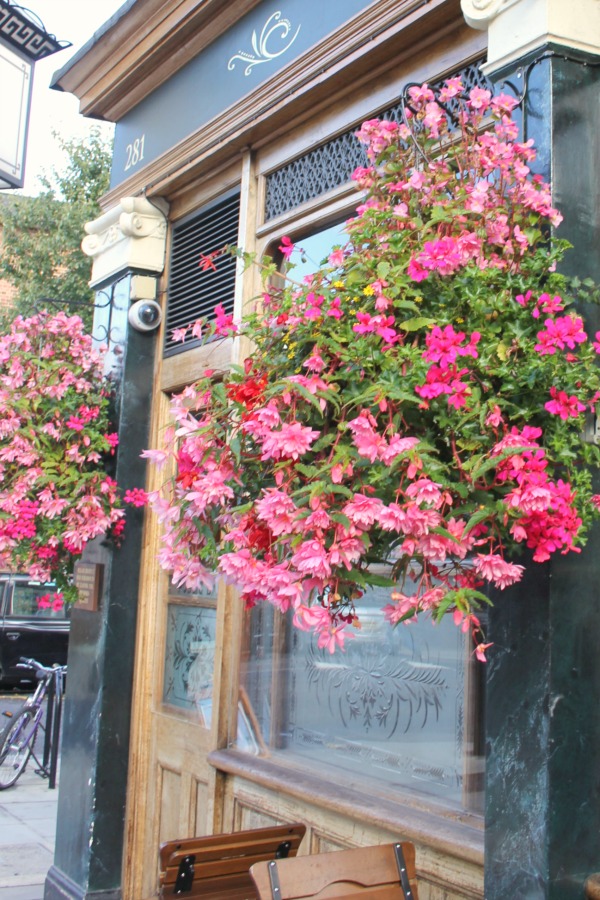 The weather was fabulous on our visit to London!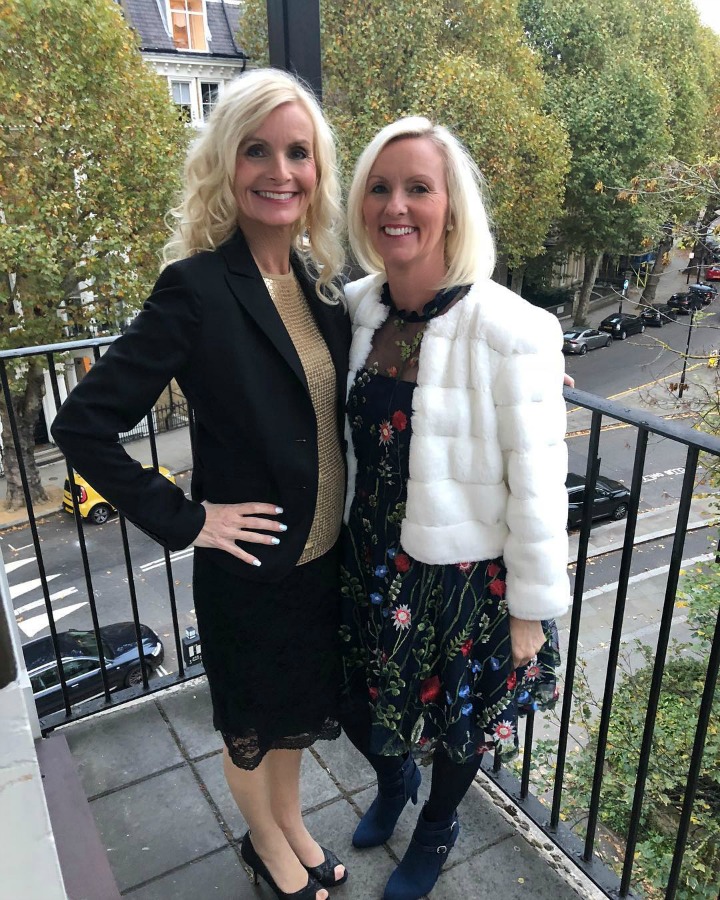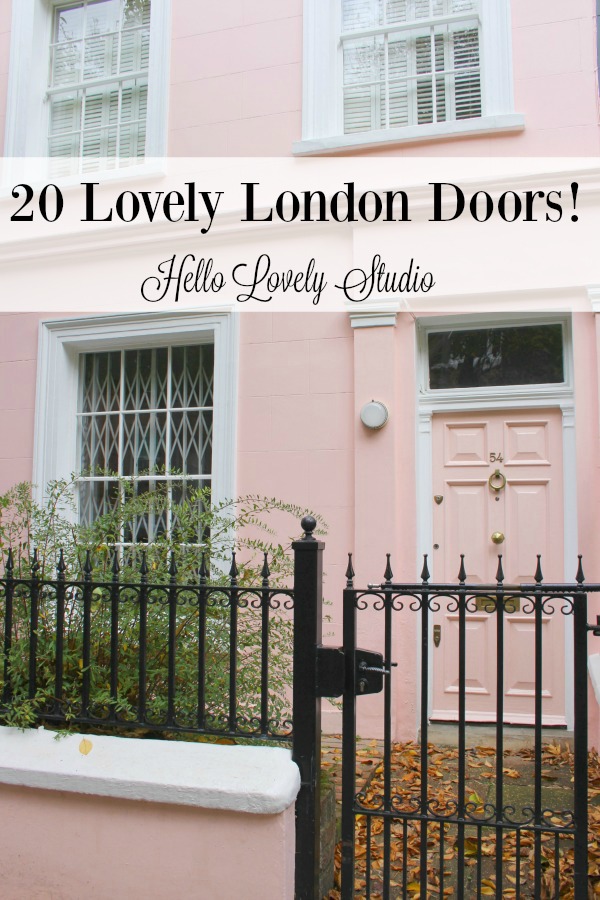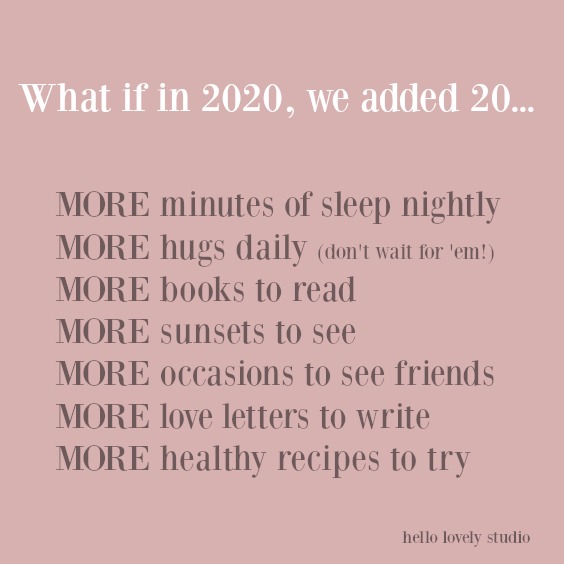 If you have a moment, check out a few Valentine's Vibes RIGHT HERE.
Peace to you right where you are.
-michele
Shopping for items you already intended to buy on Amazon RIGHT HERE (not just items mentioned in posts) or home decor keeps decor inspiration flowing on Hello Lovely!
Hello Lovely is a participant in the Amazon Services LLC Associates Program, an affiliate advertising program designed to provide a means for sites to earn fees by linking to Amazon.com and affiliated sites.