Have you considered renting an apartment and living like a local on your next visit to London? It can truly add a layer of interest to your trip! Holland Park Apartment Rental: Design Details shares images and a few helpful travel details from our recent stay in a Holland Park vacation rental.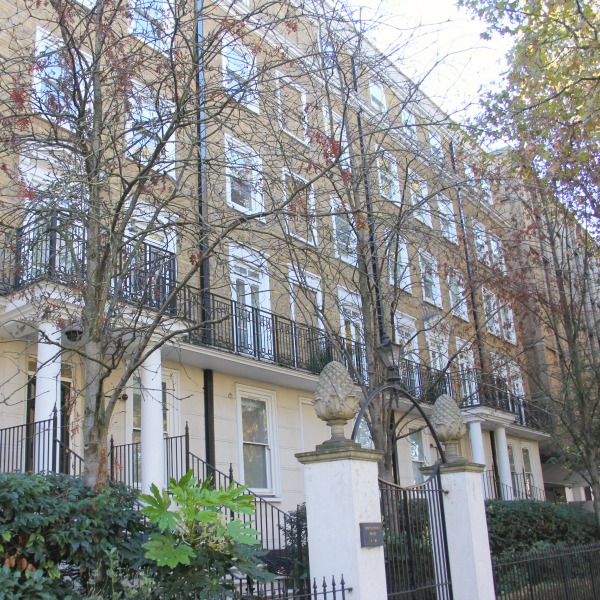 Our late October trip to London was part-business, part-pleasure as it was fairly last minute so that I could attend the Amara Interior Blog Awards ceremony as a nominee. Accompanying me? My best friends (husband, sister Jo, and BIL)!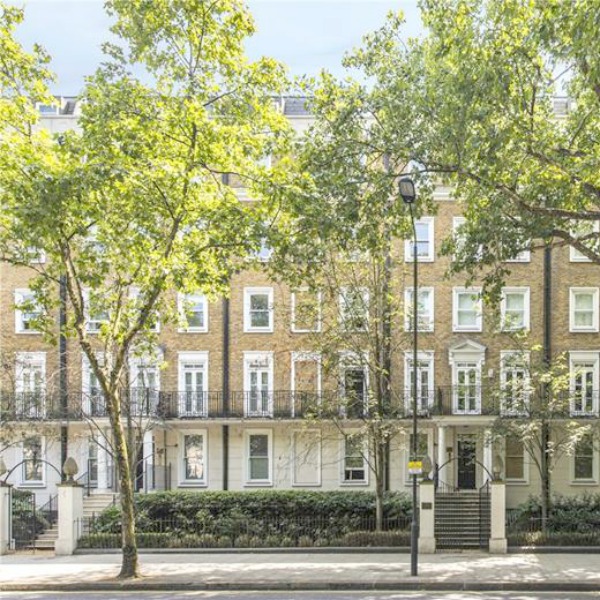 London is my sister's happy place, and since she had never rented a flat there before, we thought this was a great opportunity since we were sharing the expense.
We first decided on the neighborhood of Holland Park/Notting Hill because of its central location, romance, and beauty. A friend told us about the firm Ivy Lettings – and based upon that recommendation we booked a 900 square foot 2-bedroom in a quiet, charming, building.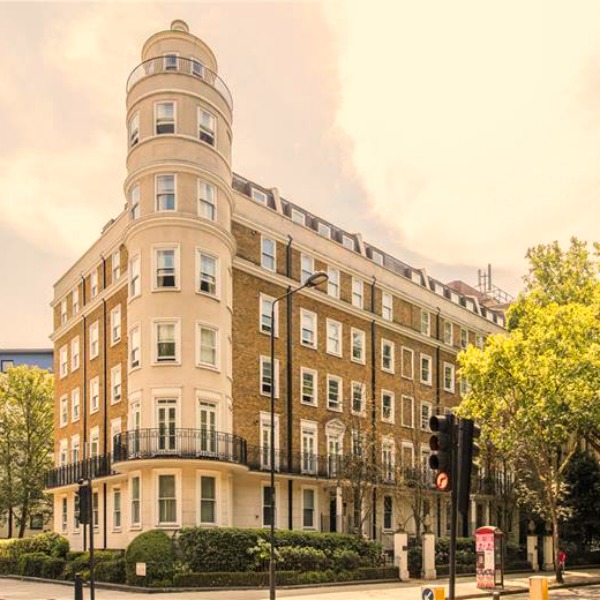 There was nothing posh or luxurious (by American terms!) about this 19th century vacation home, but location is everything, yes? It is probably valued at around $2 million and would rent to locals for around $3,400 monthly! As a vacation rental, the cost is about $260 nightly, not bad at all when shared by two couples!
The decor in the flat is understated, simple, and calm, and my favorite thing about apartment rentals vs. hotel stays is the ease of having a kitchen. Since I was recovering from a recent surgery, just knowing I would be able to stock the frig with certain easy to digest foods and eat toast when I felt like it was a blessing.
Notting Hill is a pleasant, 15-minute walk, and oh my goodness, the rows of pastel townhouses! Do not miss THESE CHARMING DOORS I snapped strolling Notting Hill! There are charming shops, pubs, and architecture to notice everywhere.
Let's tour this Holland Park apartment!
Holland Park Apartment: Balcony
Beautiful light flooded the living and dining areas of the apartment home. THIS is what you are paying millions of dollars for!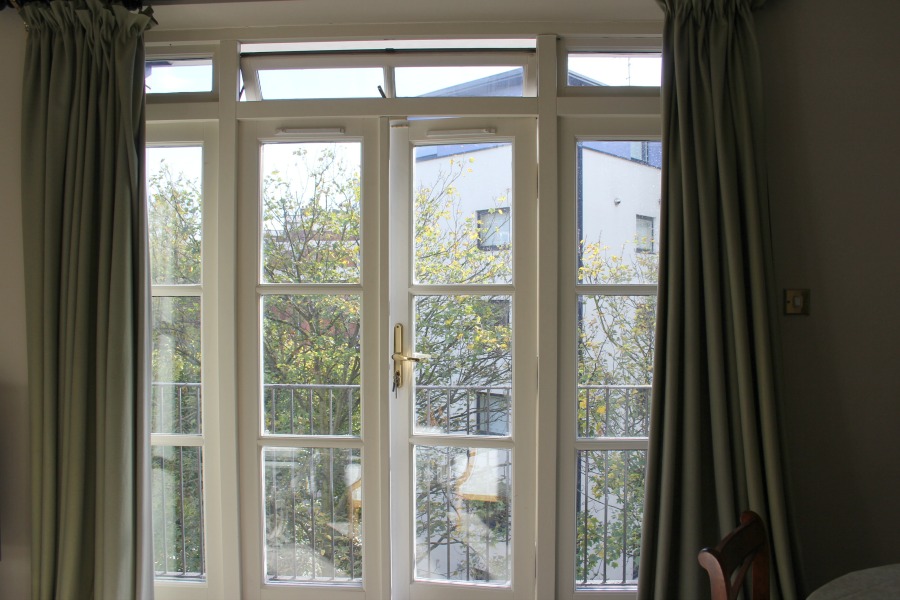 Holland Park Apartment: Living Room
With vacation guests in mind, the living room was furnished with a durable white denim slipcovered sectional to accommodate a crowd. It also made sense for visiting families since it provided another place to sleep.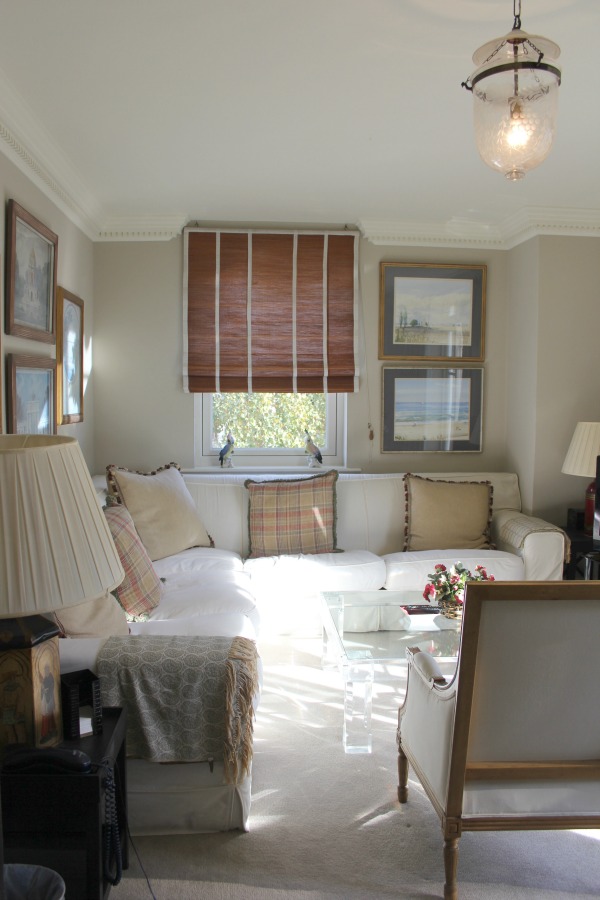 Exterior of Building
Classic and traditional, the entrance to the flat was welcoming yet grand.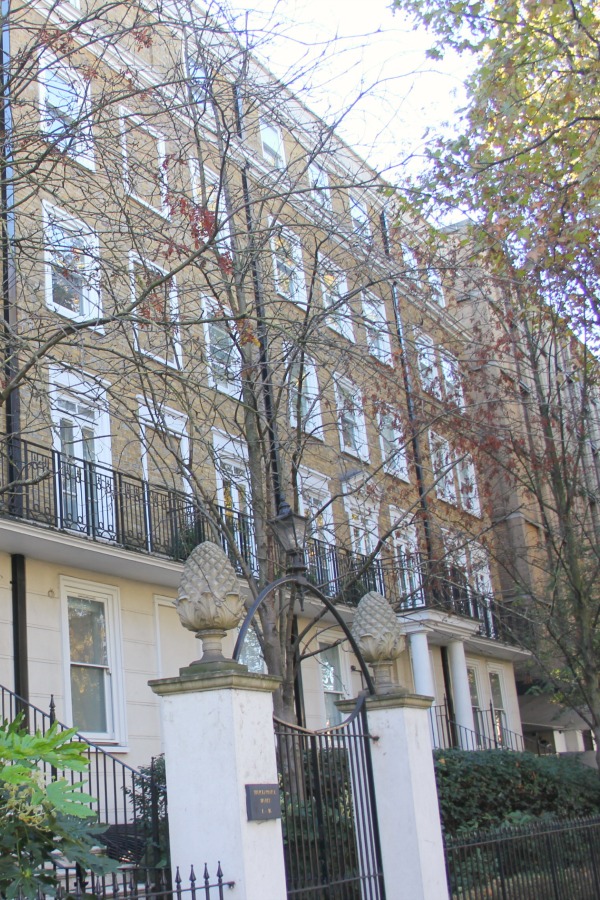 Calm Palette
Neutral colors throughout the home contributed to the tranquil feel. Stone colored walls in the living room and pale carpets created a calm canvas for soft blues and pink accents.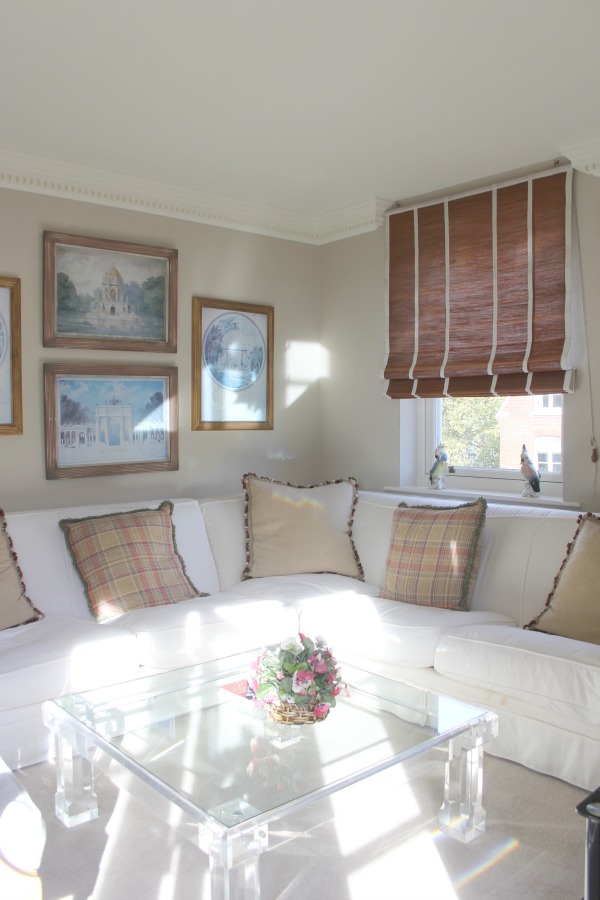 Master Bedroom
The master has a Scandinavian feel with its gorgeous blue-grey painted walls, check upholstered headboard, and antique furnishings. The view from the window of lovely Georgian townhouses was a bonus.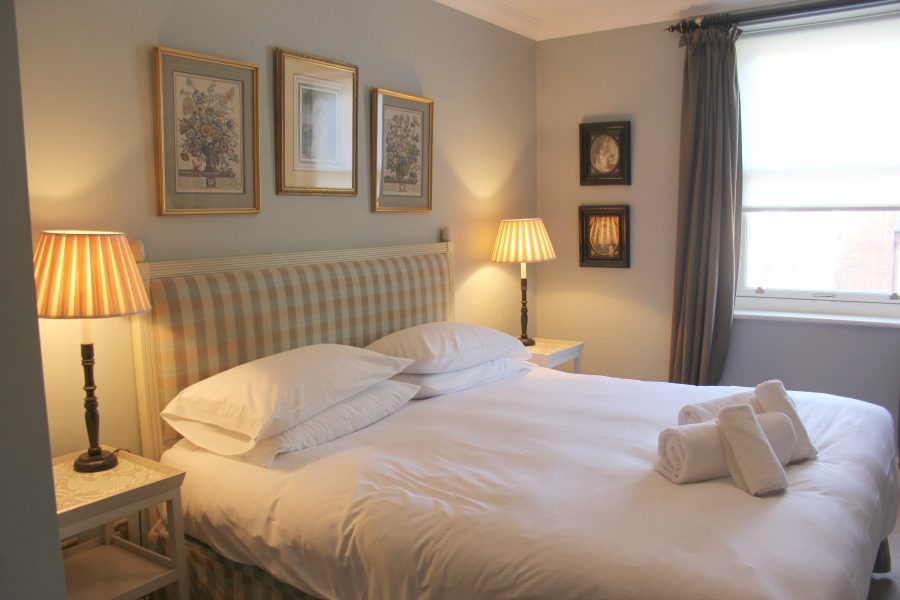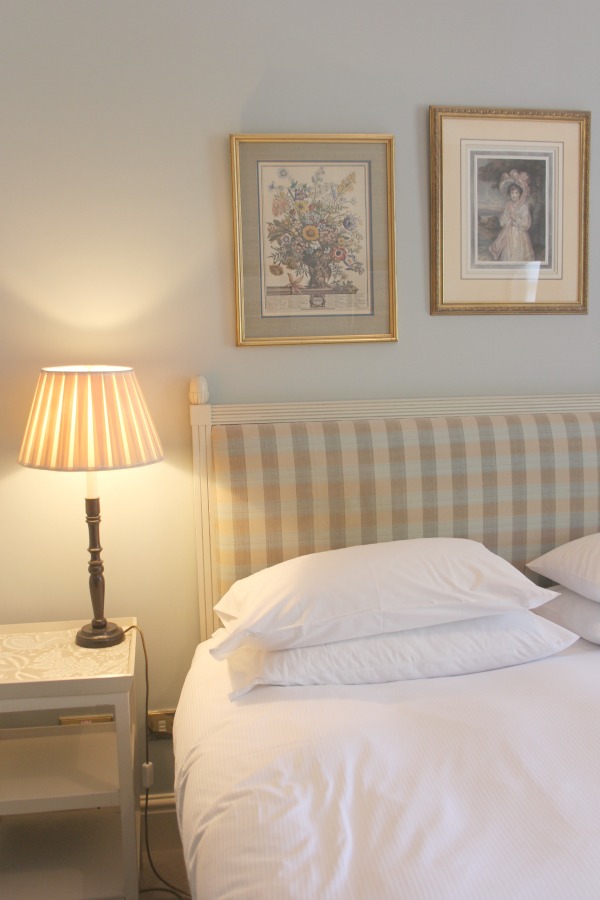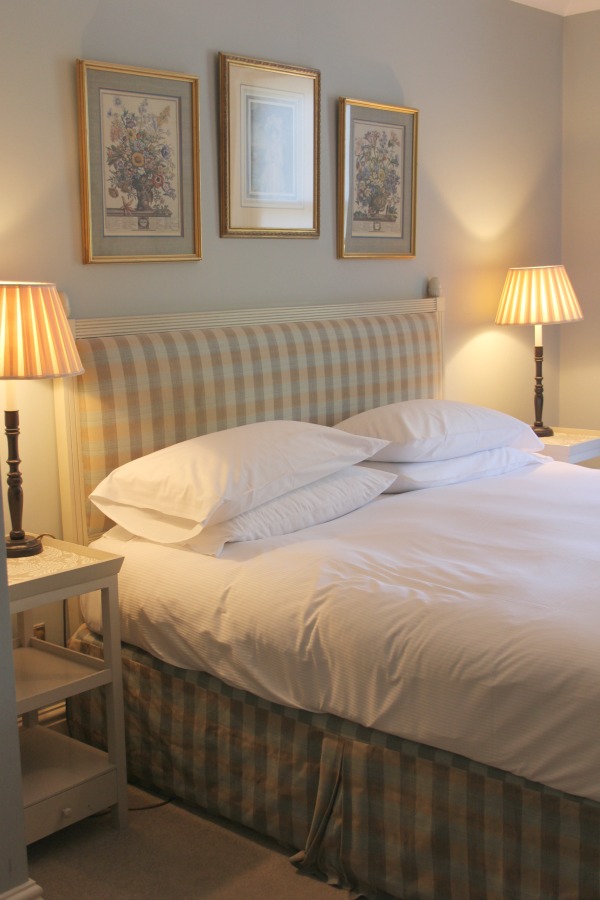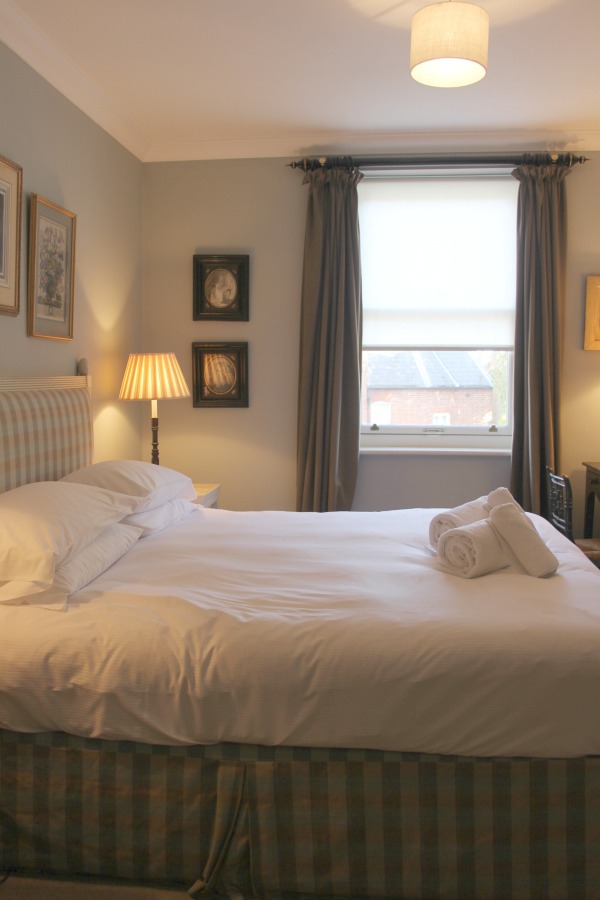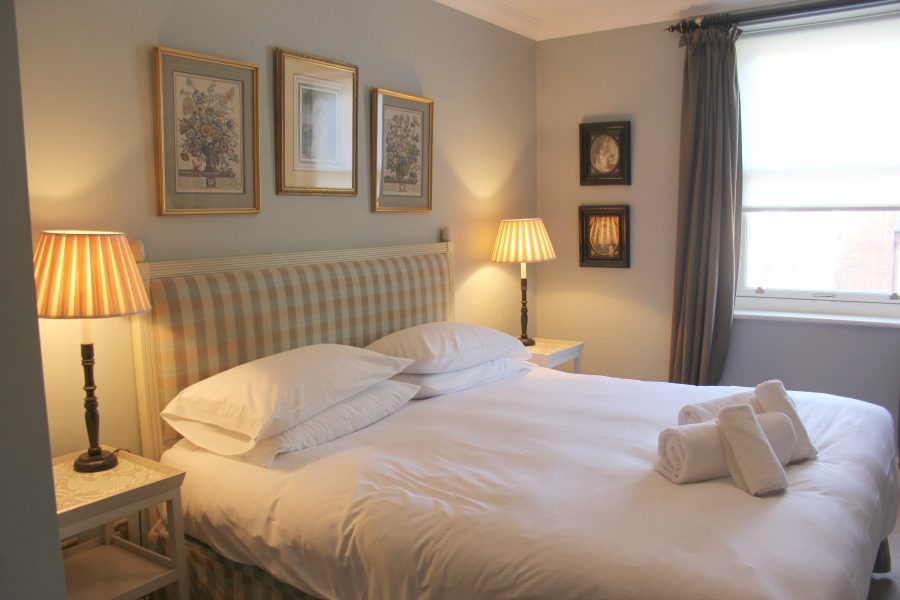 Desk/Vanity Area
The master is surprisingly large by European standards (the bed is king-sized) with ample room for this desk and vanity area, just perfect for scoring natural light.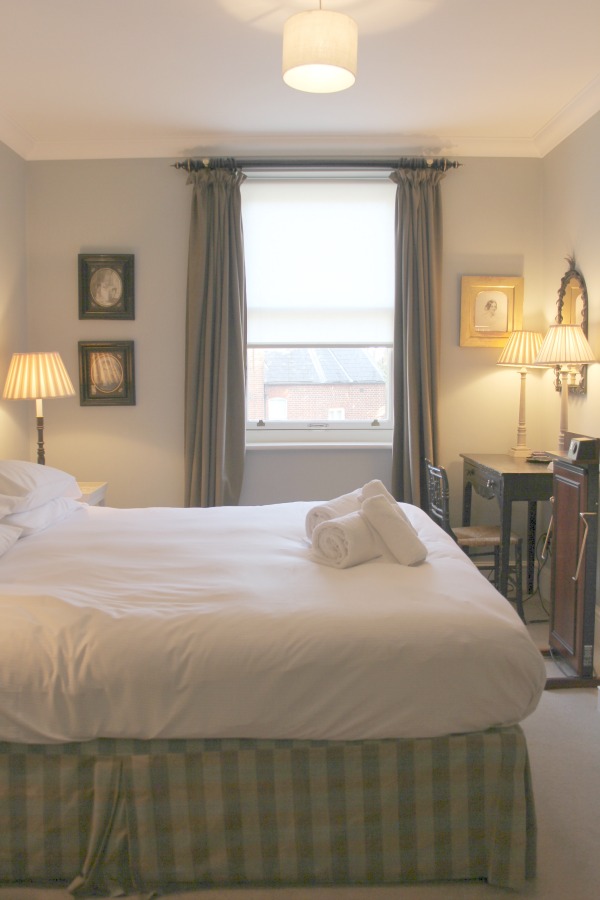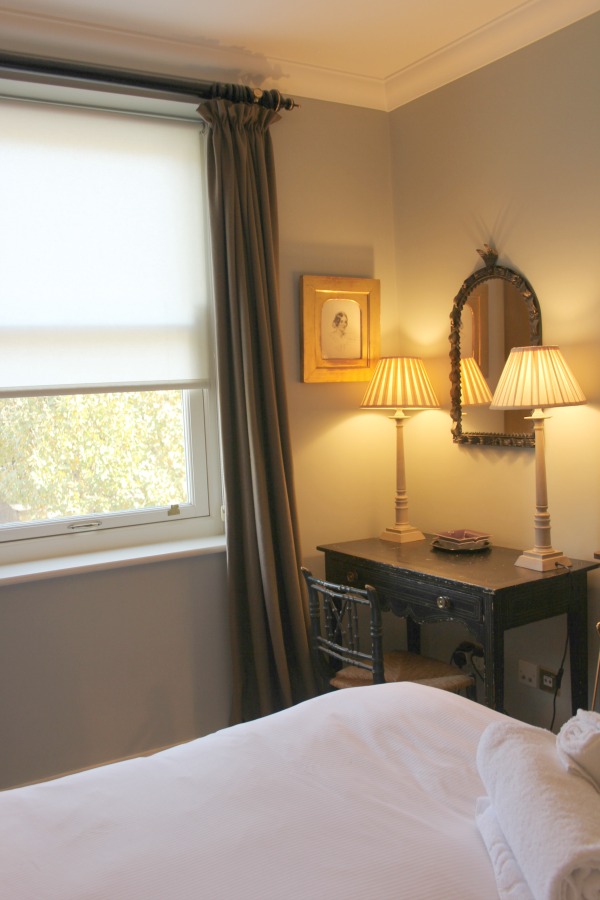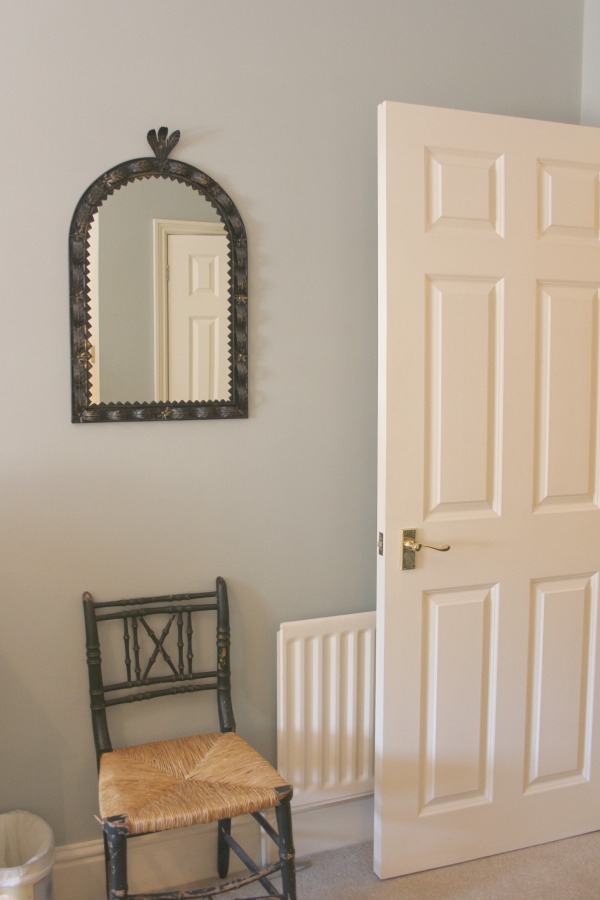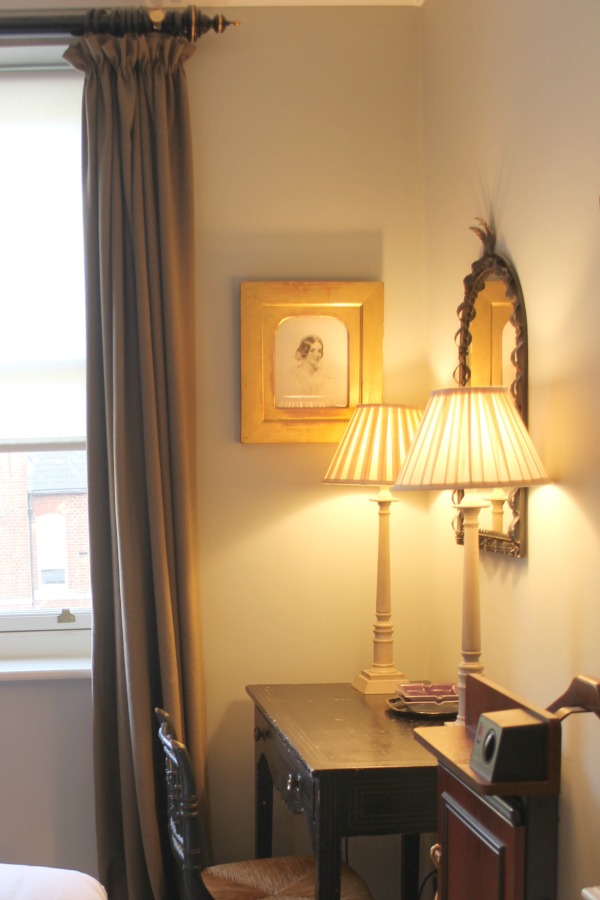 Holland Park Master Bathroom
While not large, the ensuite bathroom was convenient and came with a walk-in shower. High ceilings certainly help to keep things feeling more airy, though the light in here was a disaster. I was reminded of how important good lighting is for enhancing the everyday. If the light is wrong, you'll never want to spend time in the space!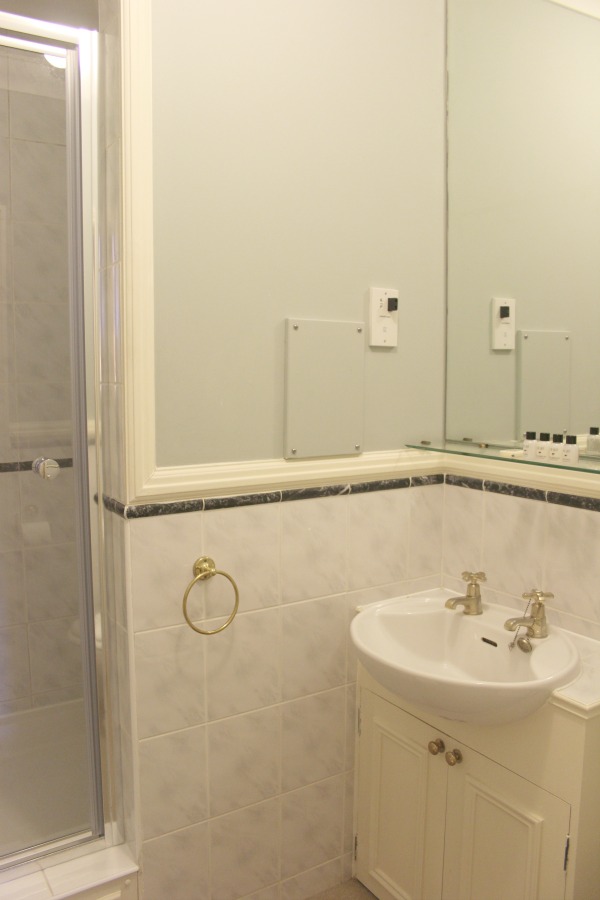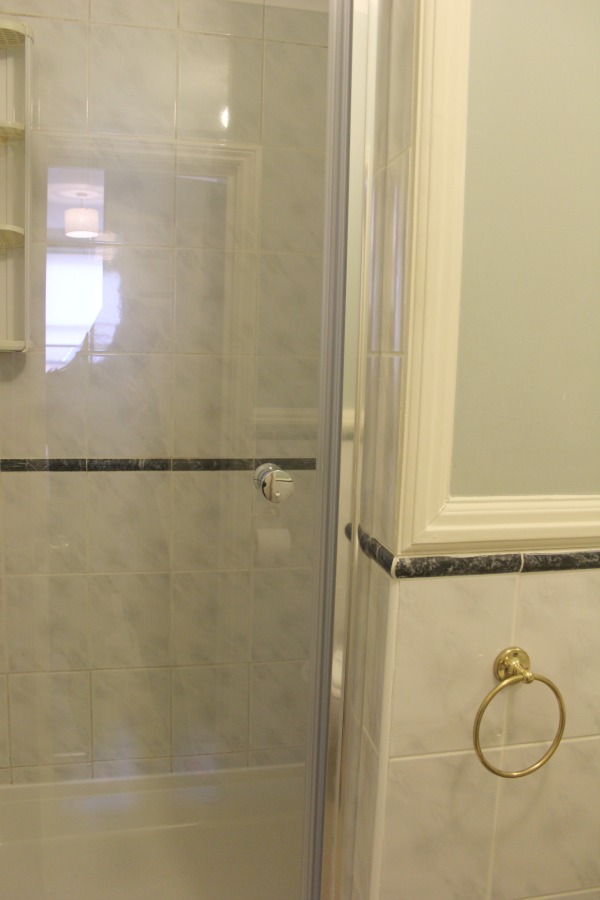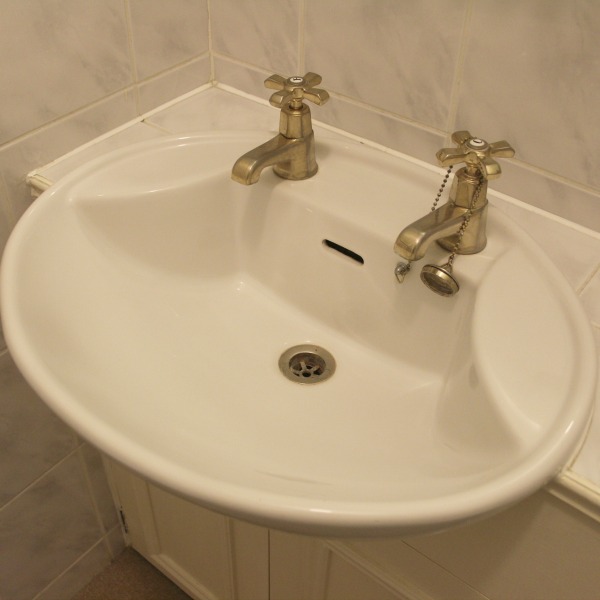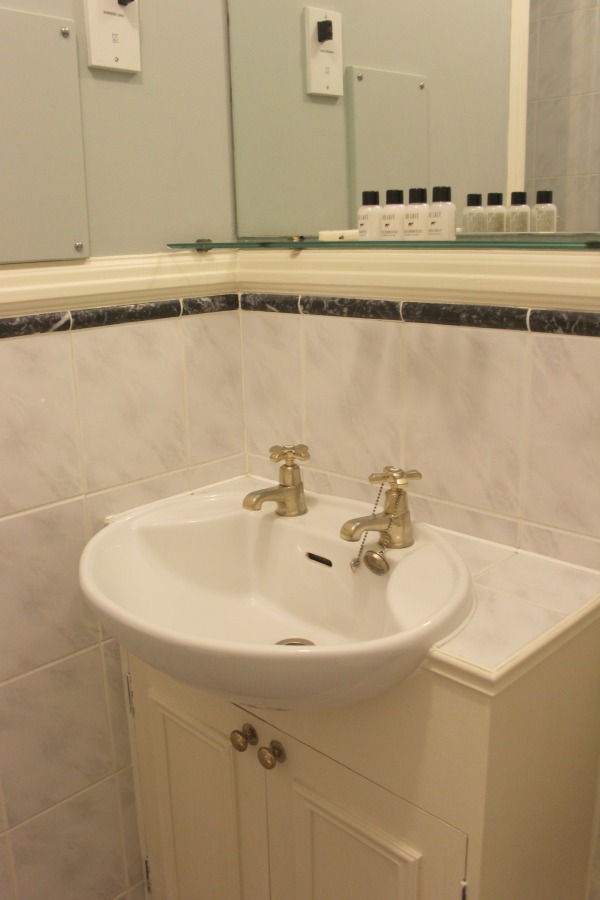 Gated Entrance to Apartment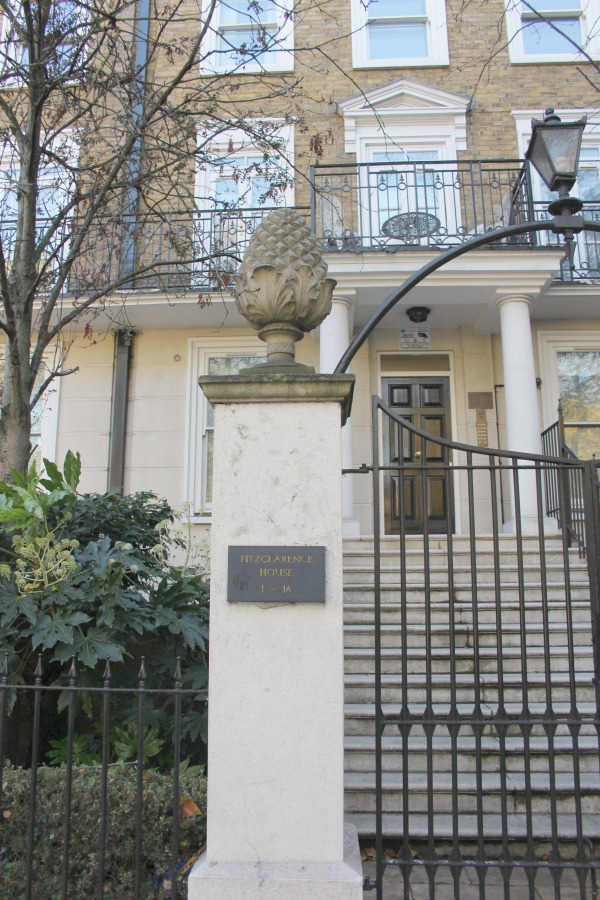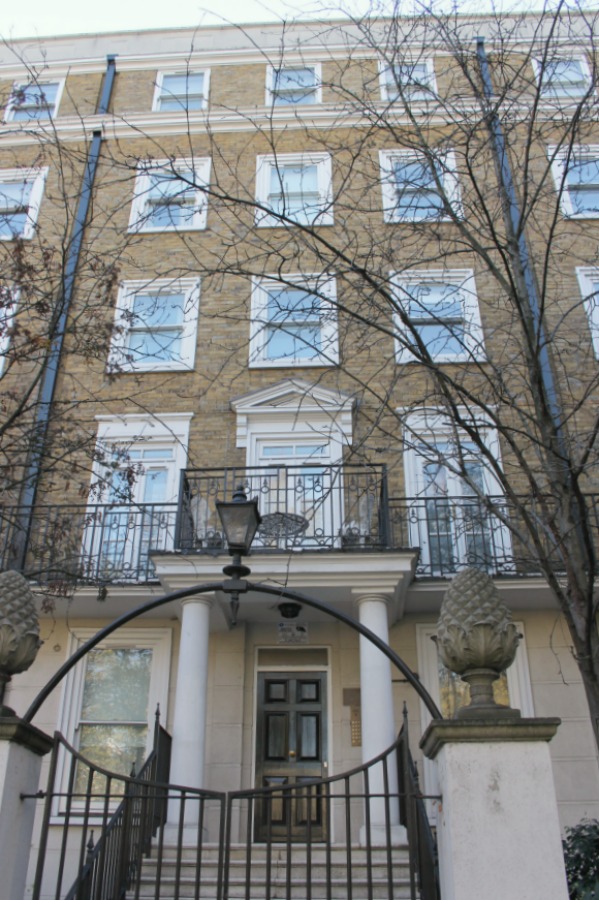 Wedding Cake Factor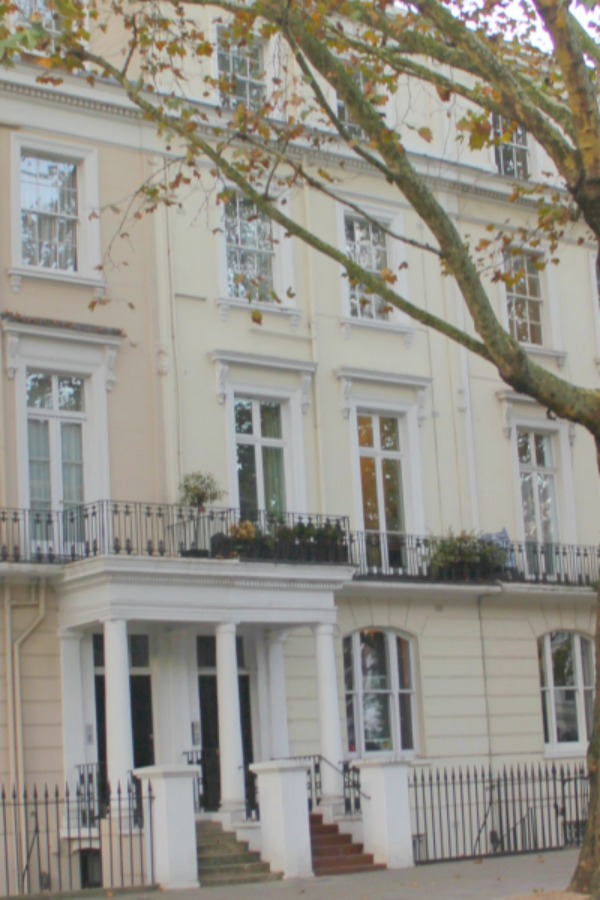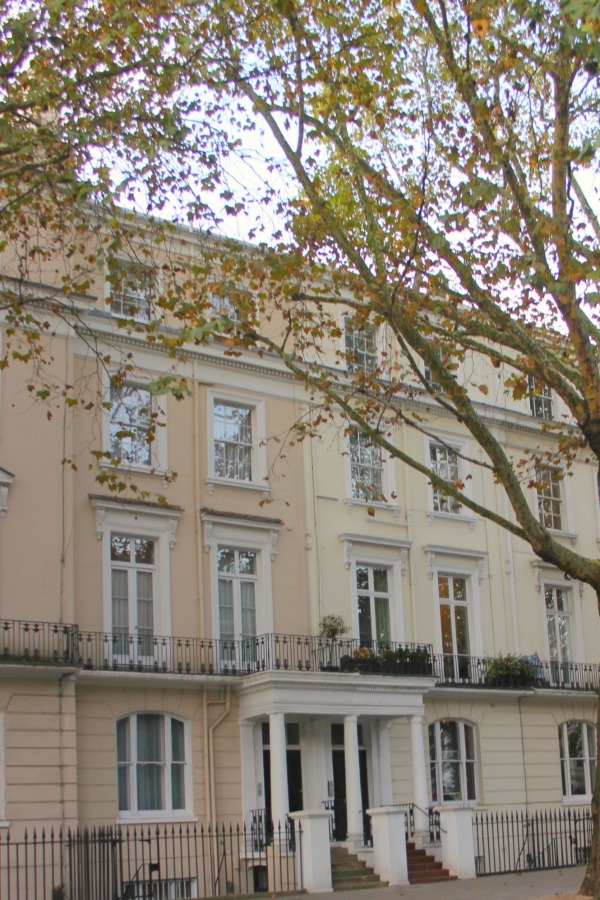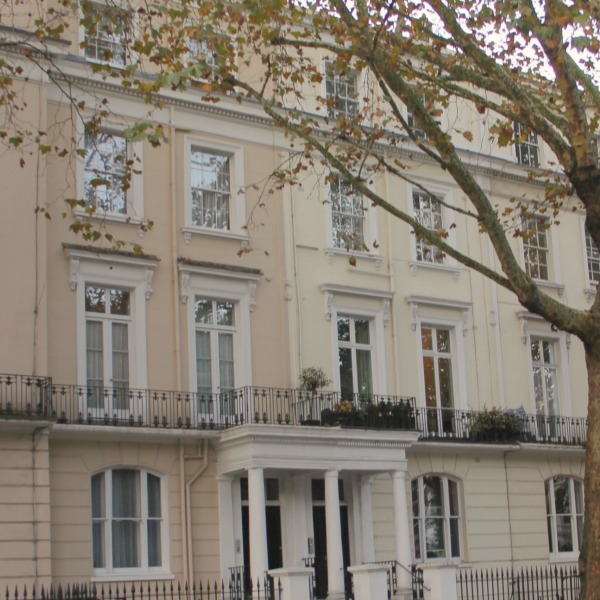 Charming Architectural Details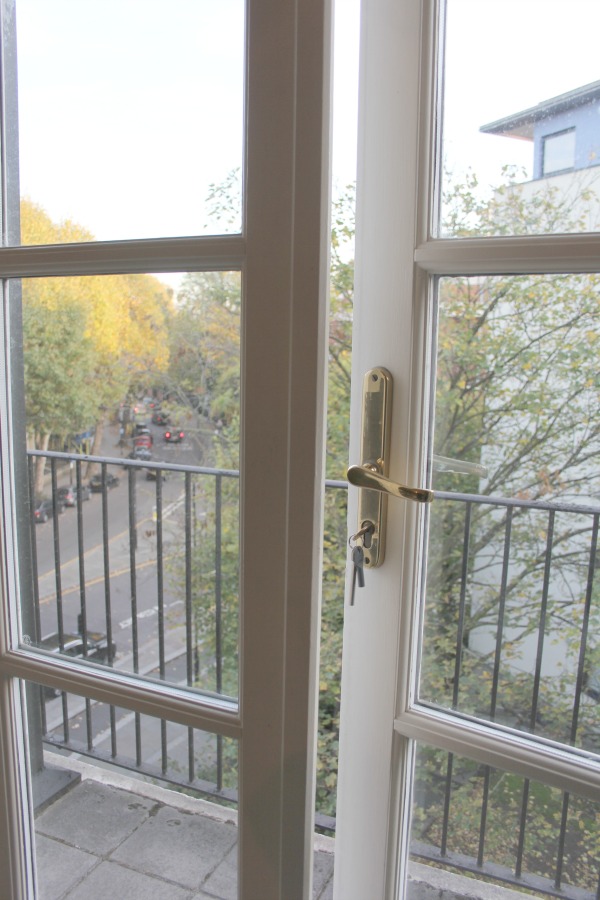 Lovely Views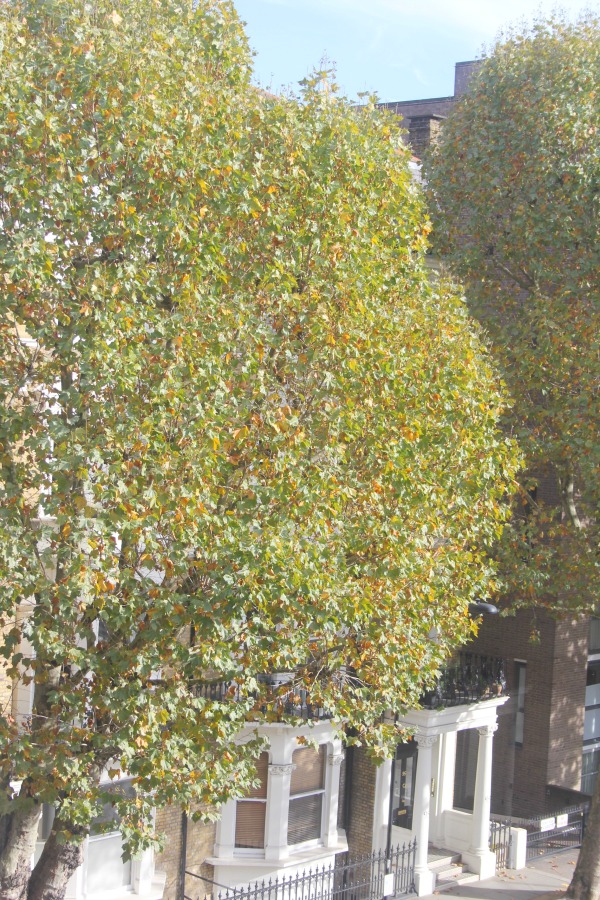 Secondary Bedroom
The apartment's second bedroom is small yet comfortable, with two twin beds, tasteful decor, and a wardrobe for clothes storage. The paint color in here is the same pretty one as the master, and coral pinks make the room cheery and fresh.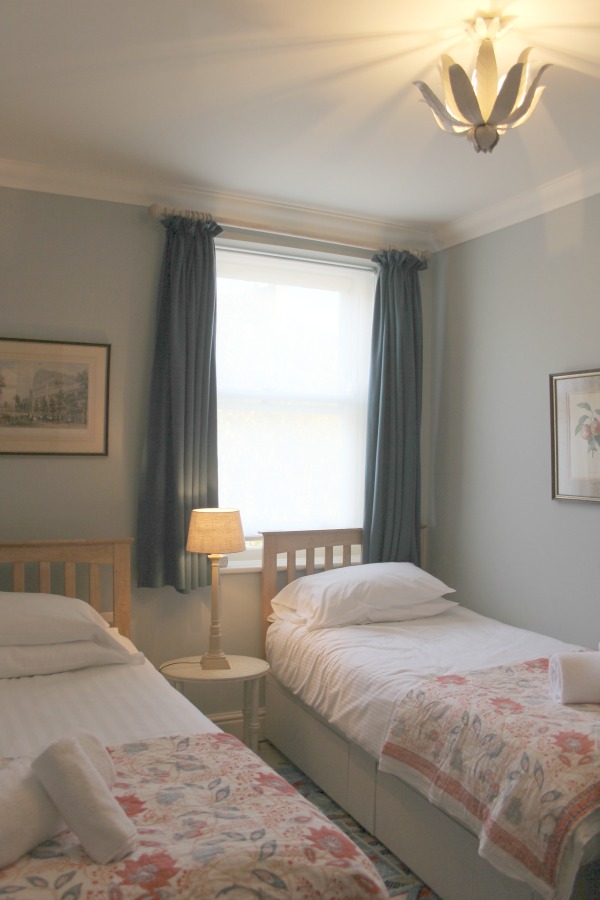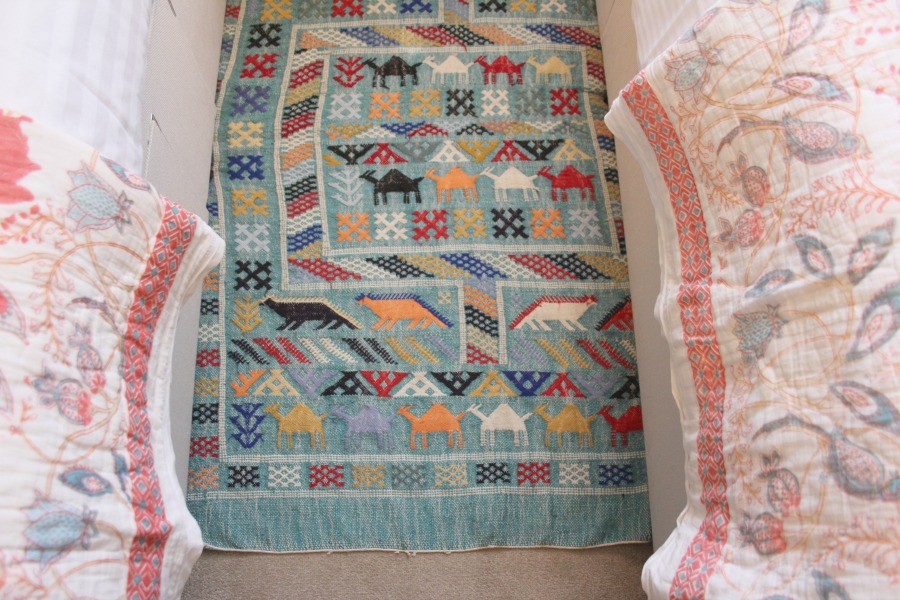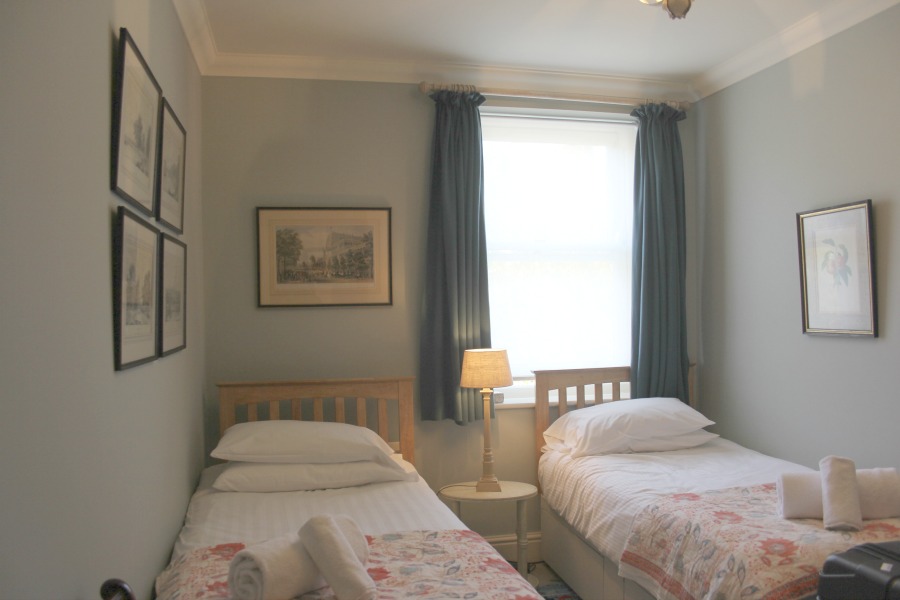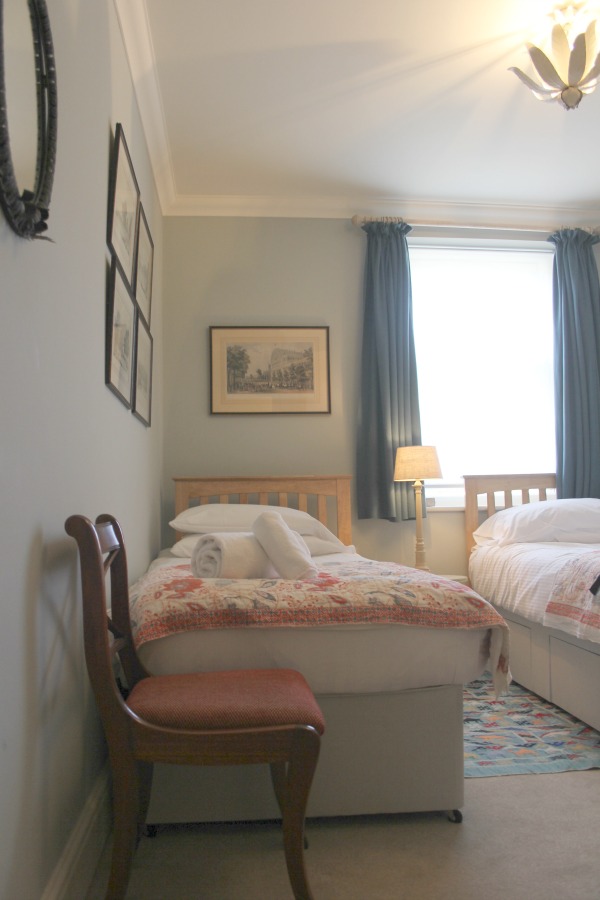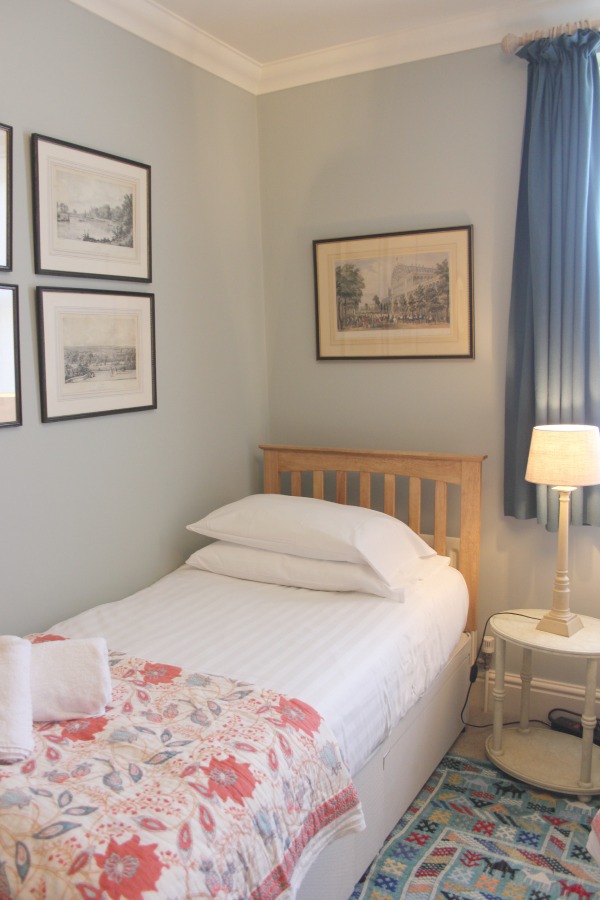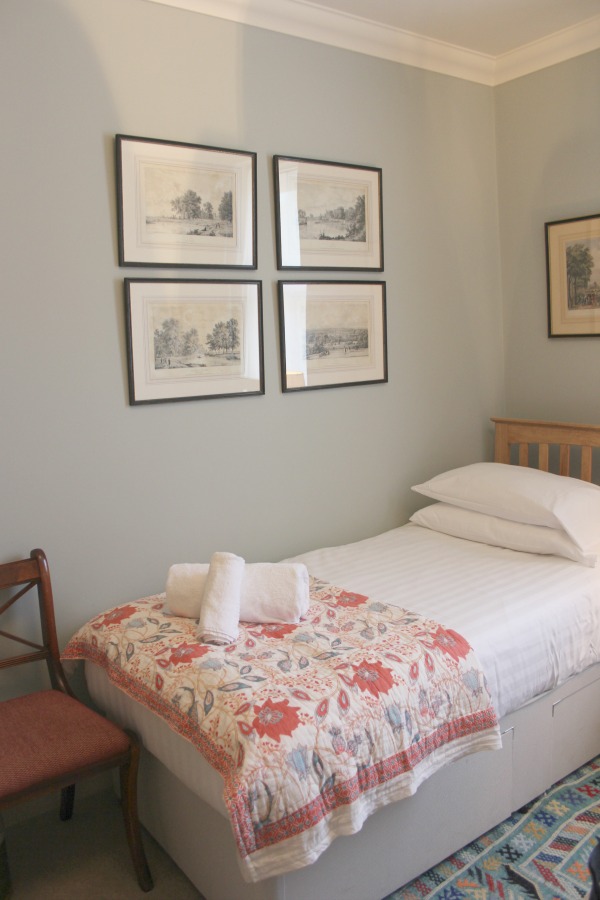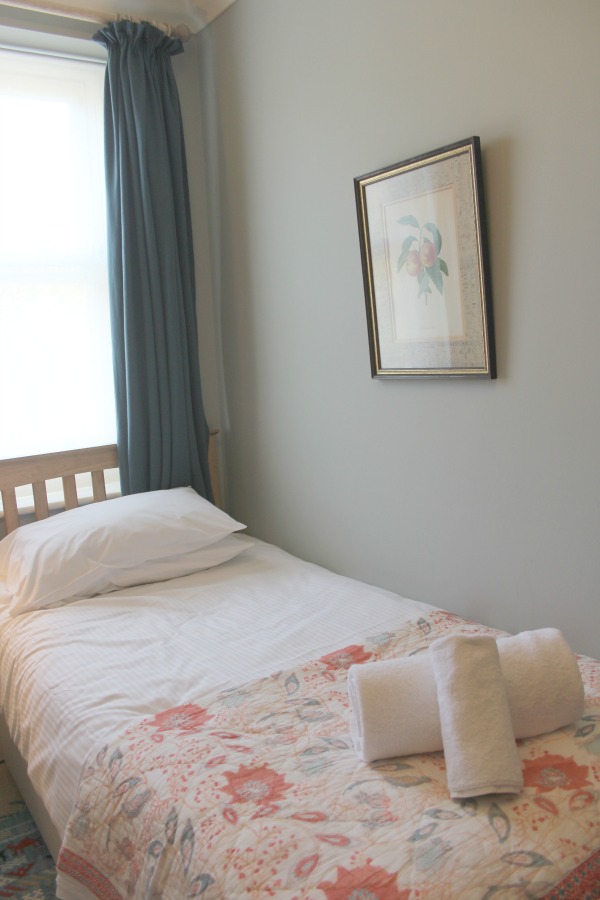 Main Bathroom
This bath, located near the front door and serving as the main one was also all white like the master's and includes a bathtub.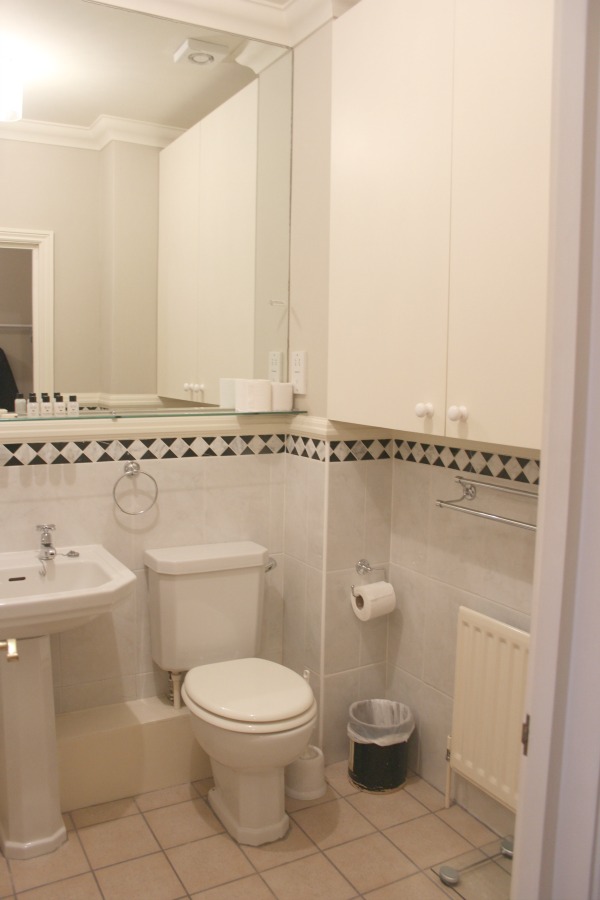 Charming Balconies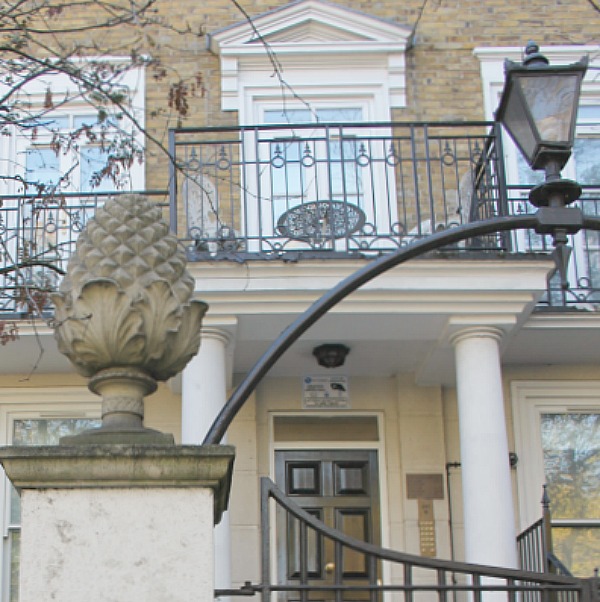 White Fully Equipped Kitchen
This apartment's corner location provides light coming from two directions into the kitchen, and it was welcoming each morning. It would be considered tiny as an apartment kitchen in America, and maybe not what you would expect from a multi million dollar home. Room for two to dine, and a little washer/dryer tucked beneath the counter, there were a lot of conveniences in here – and again, what a nice alternative to a hotel dinette!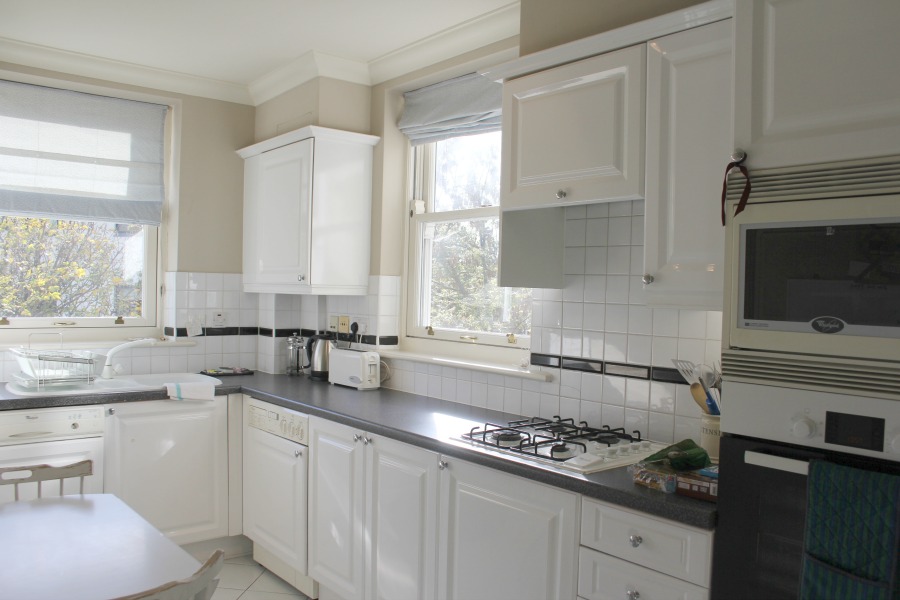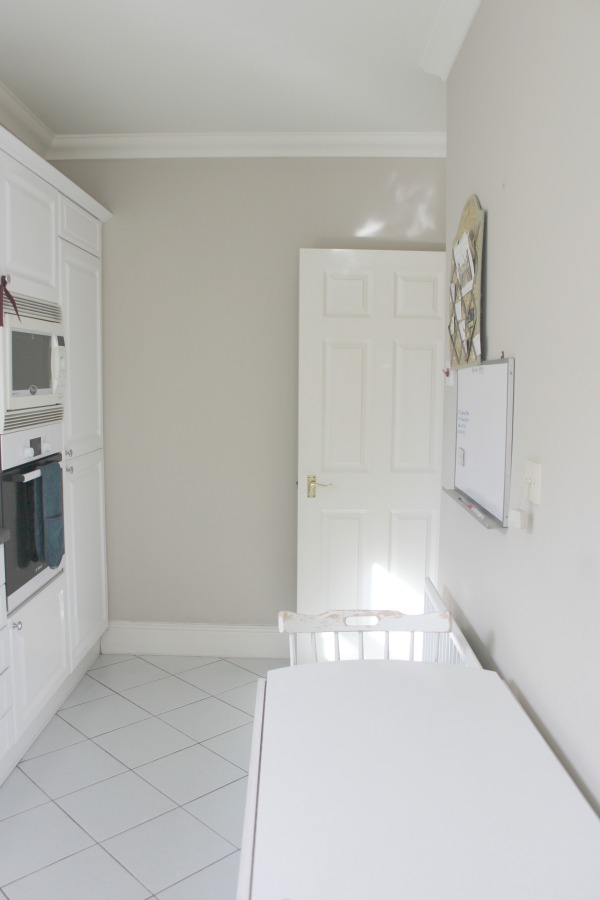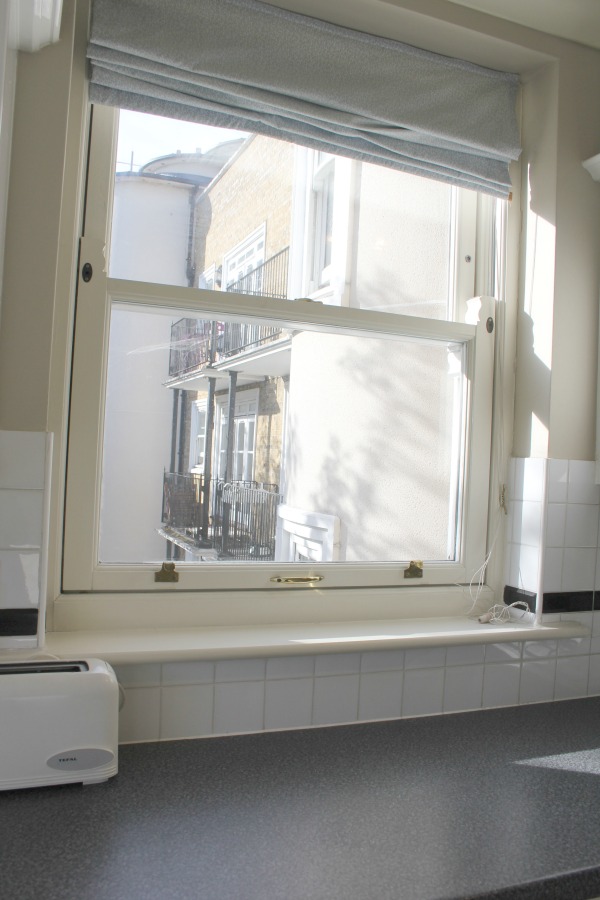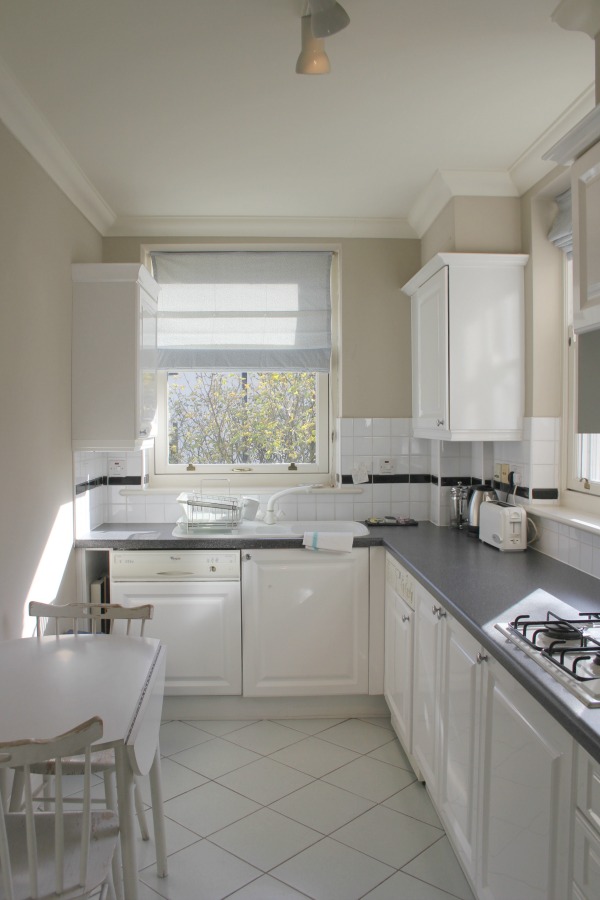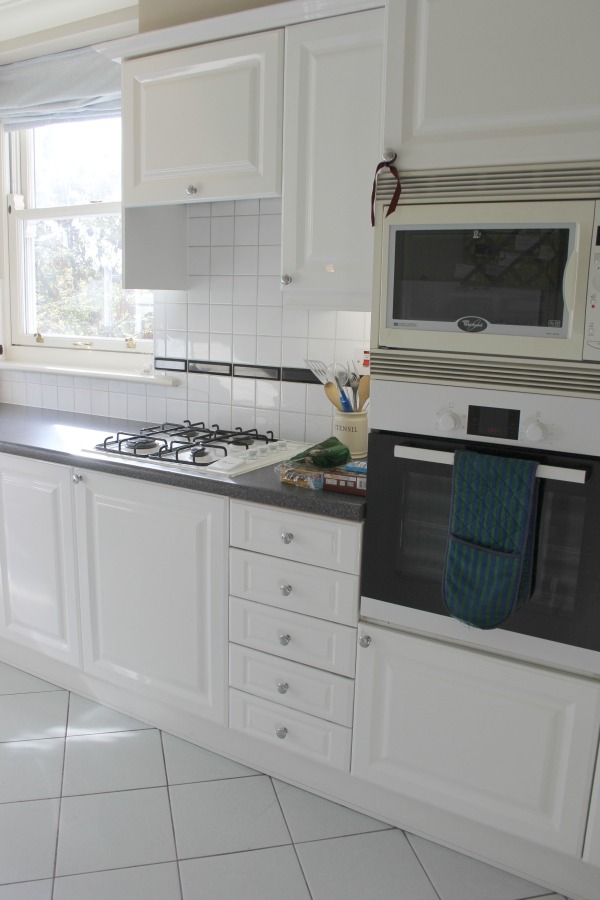 Hallways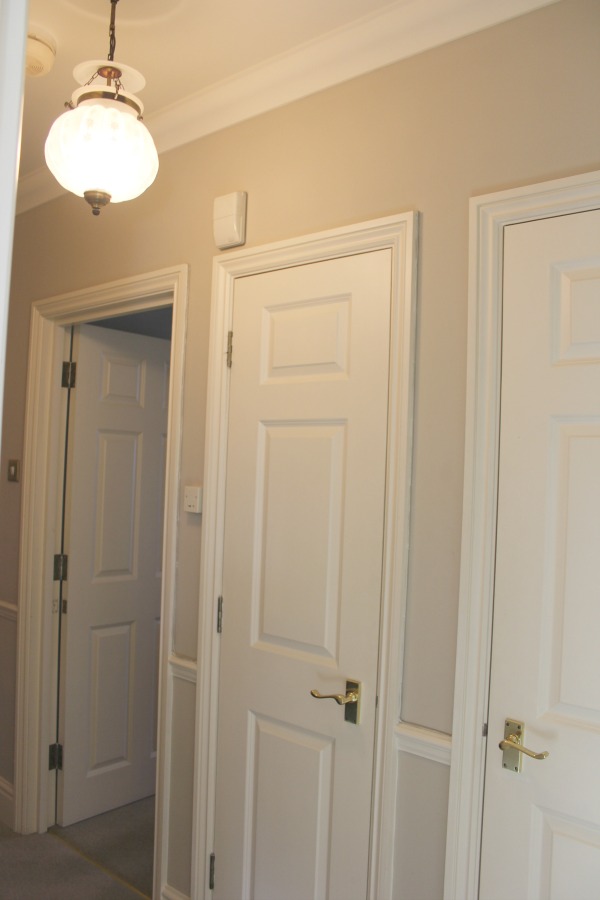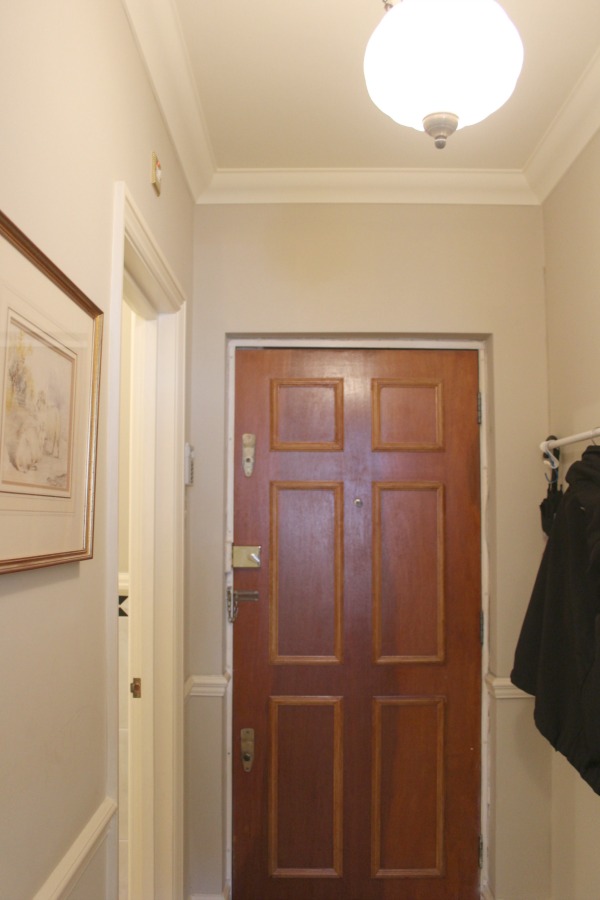 Living Room Details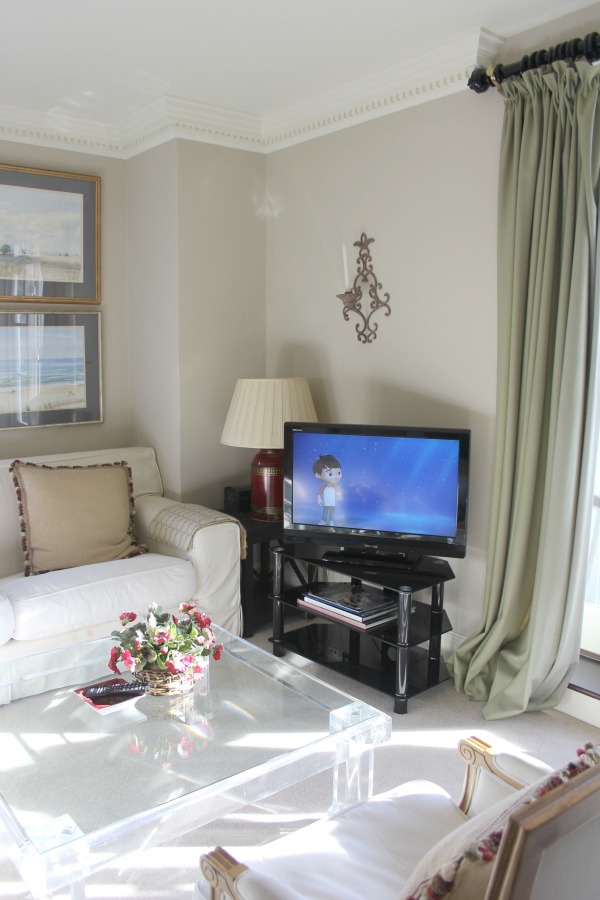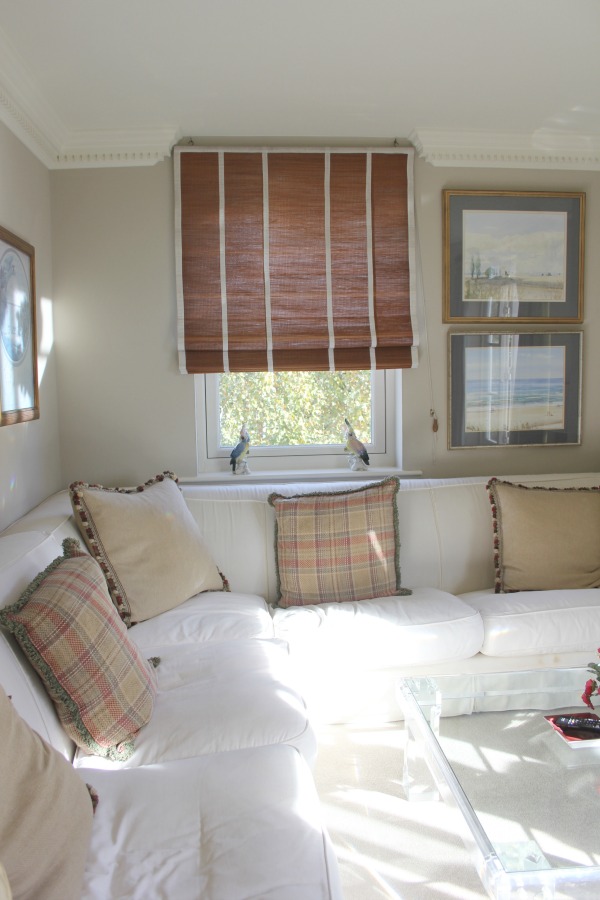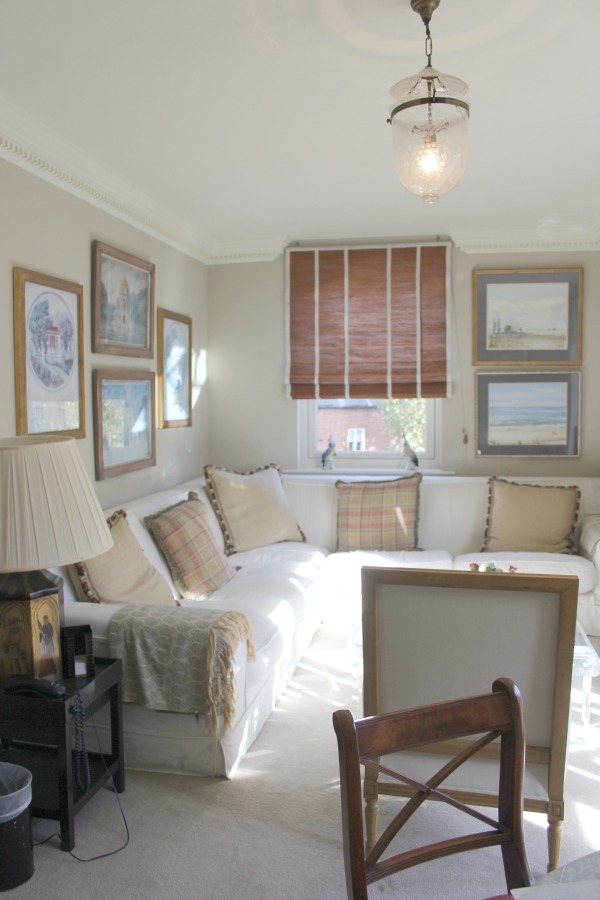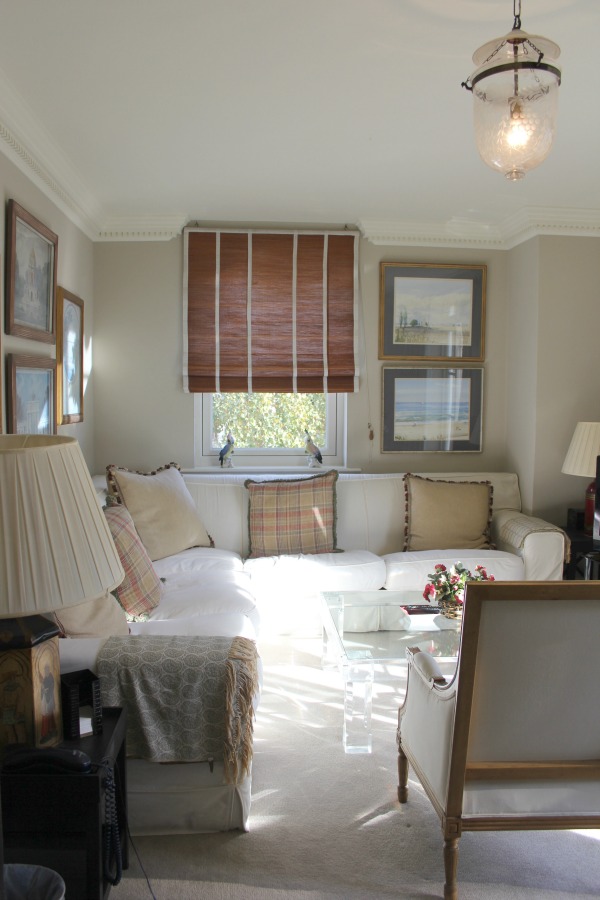 Loved This Chair!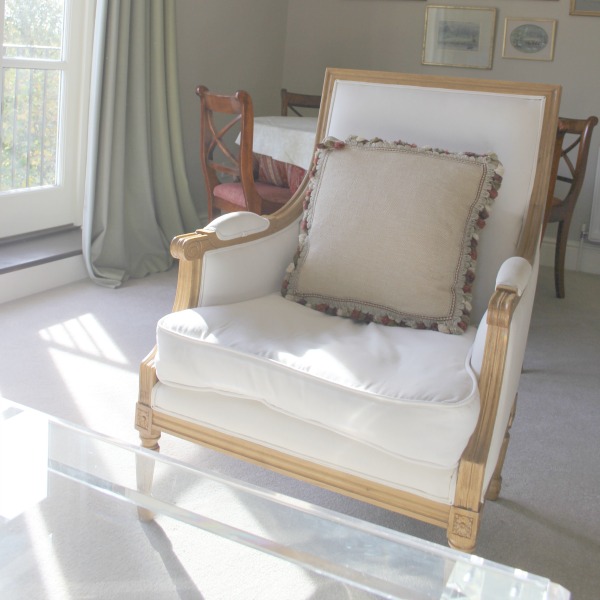 Dining Room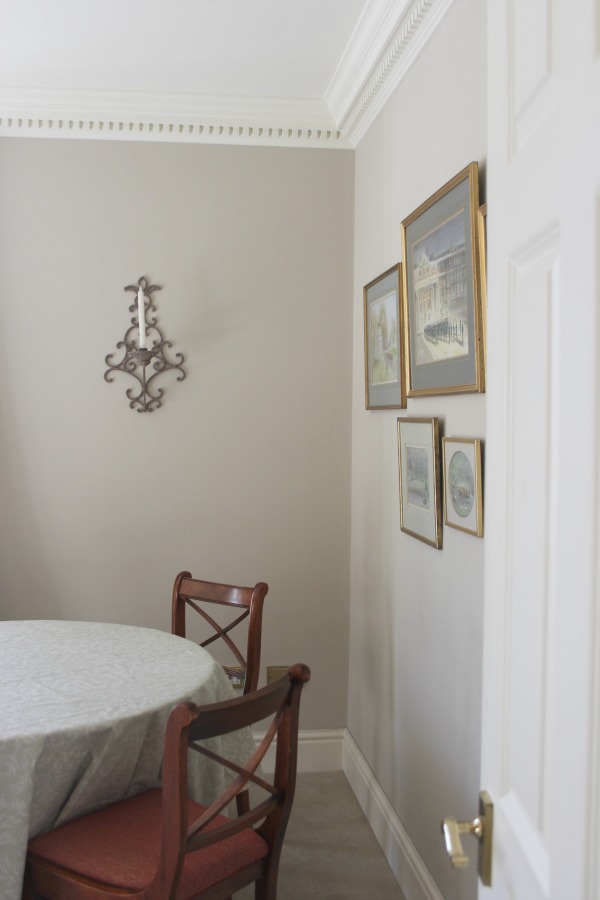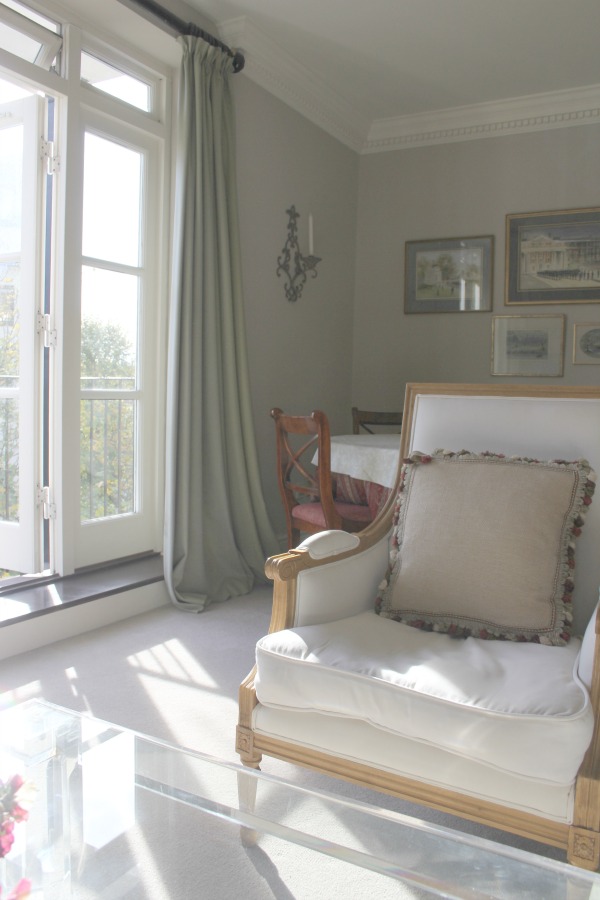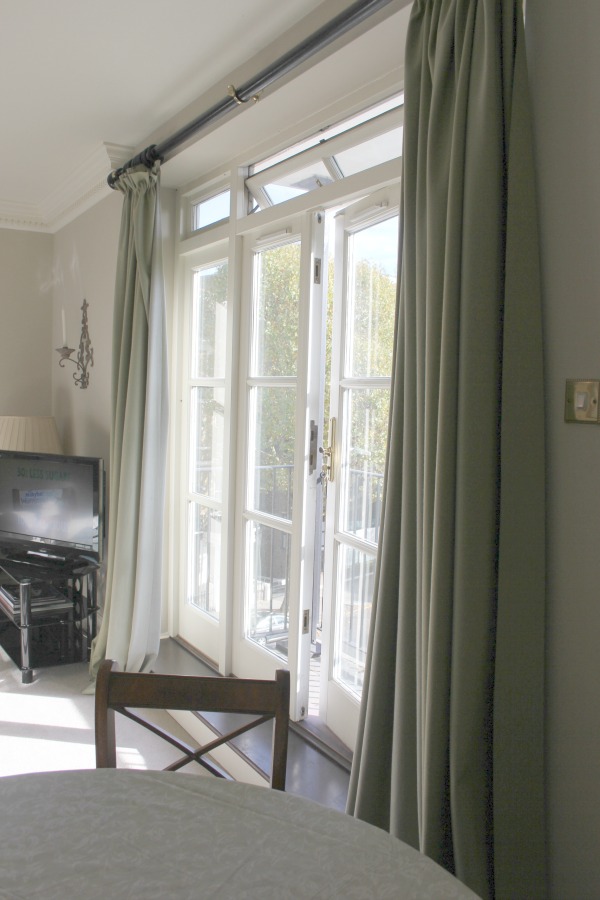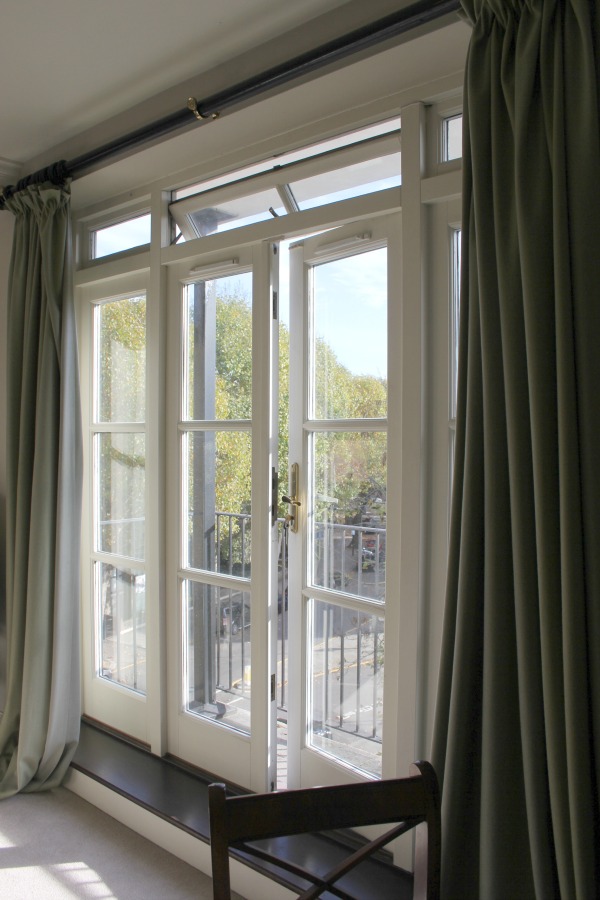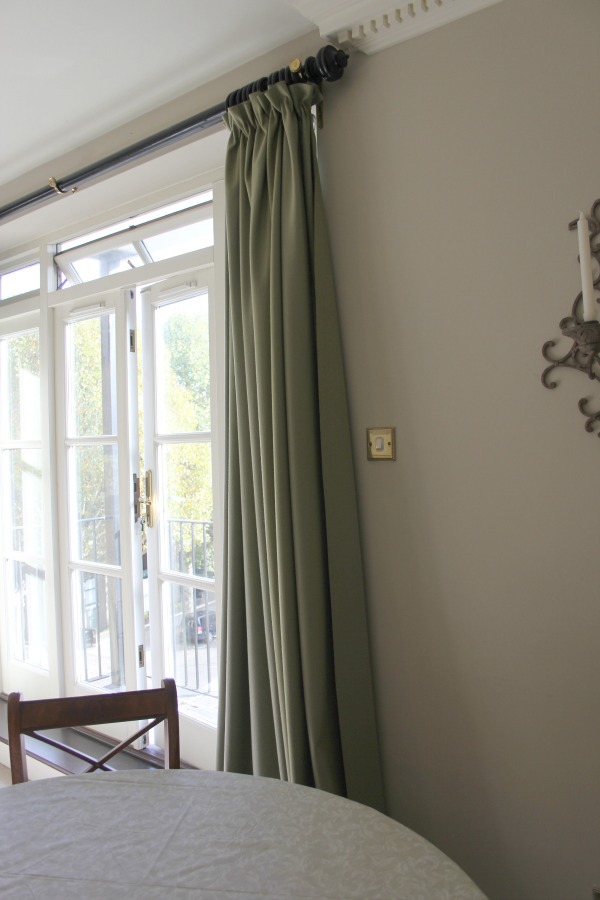 More Glimpses of the Apartment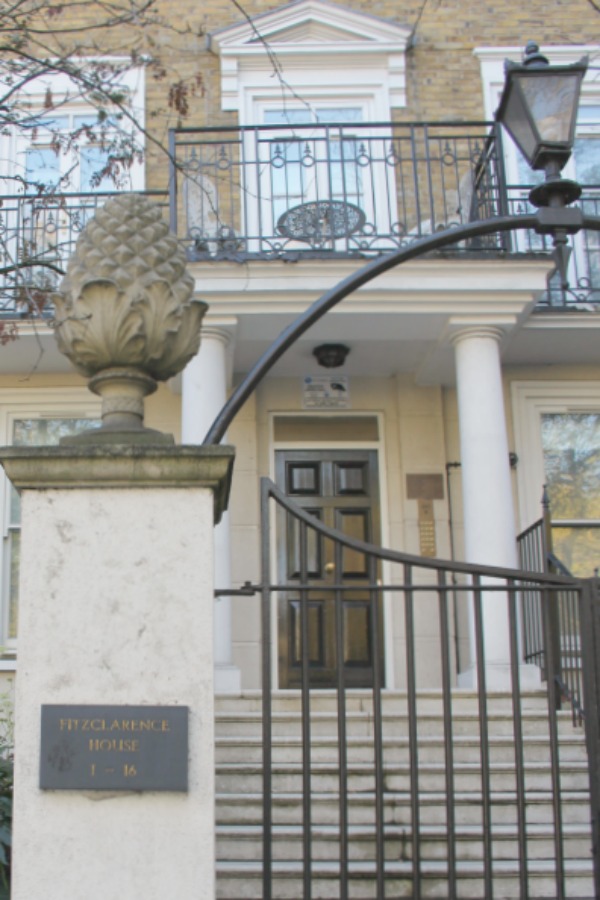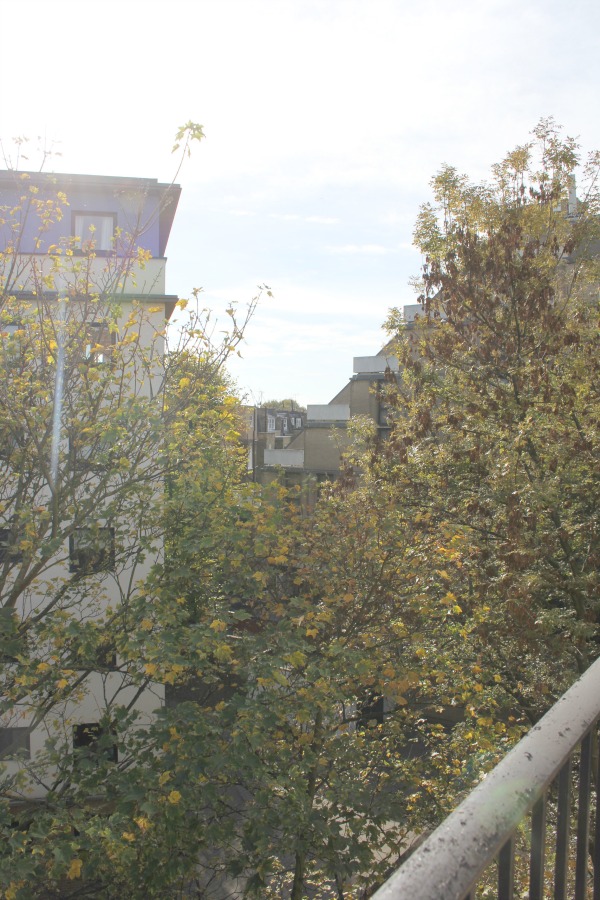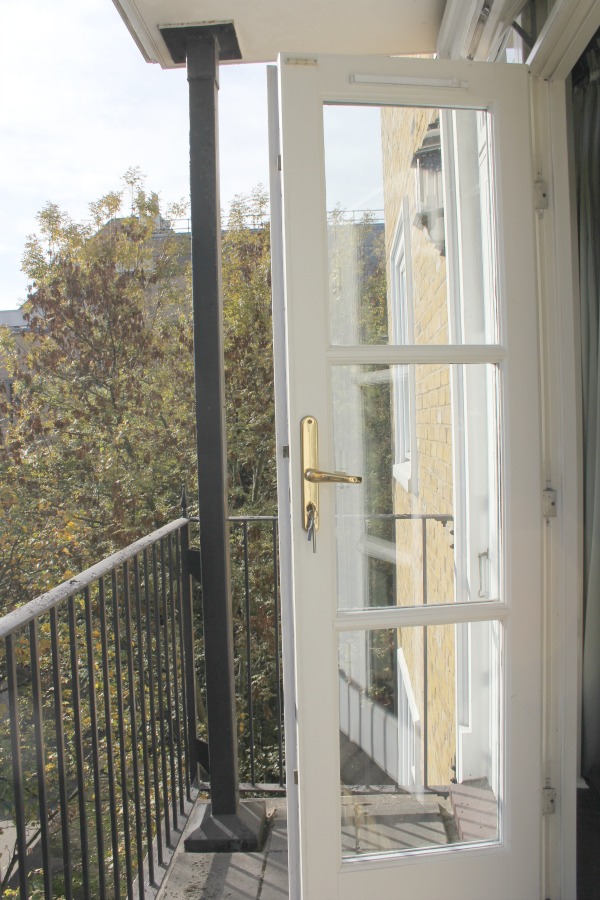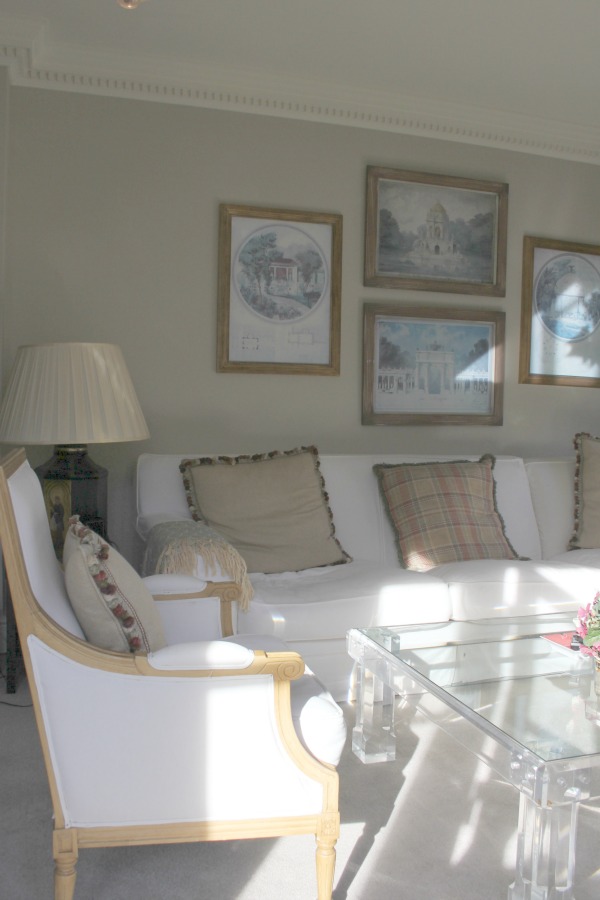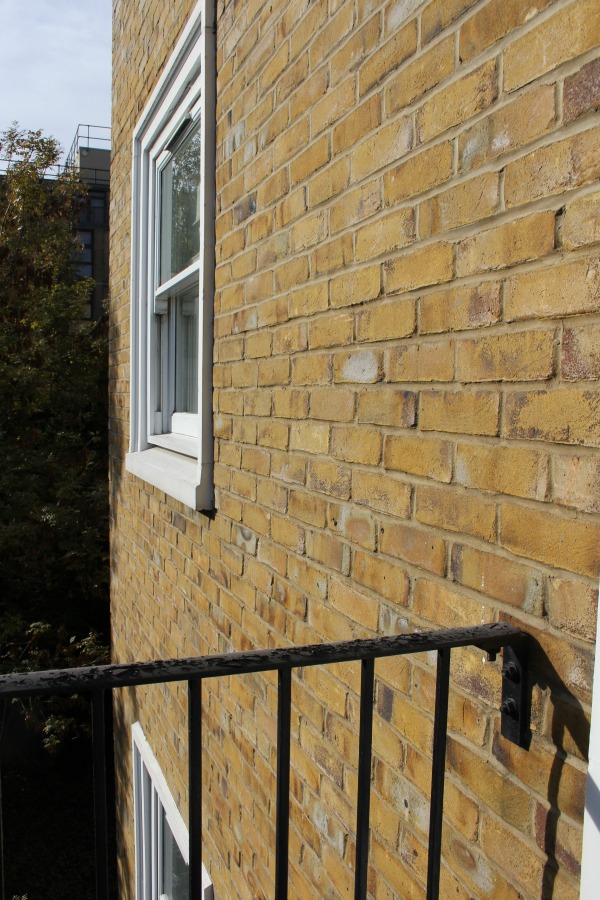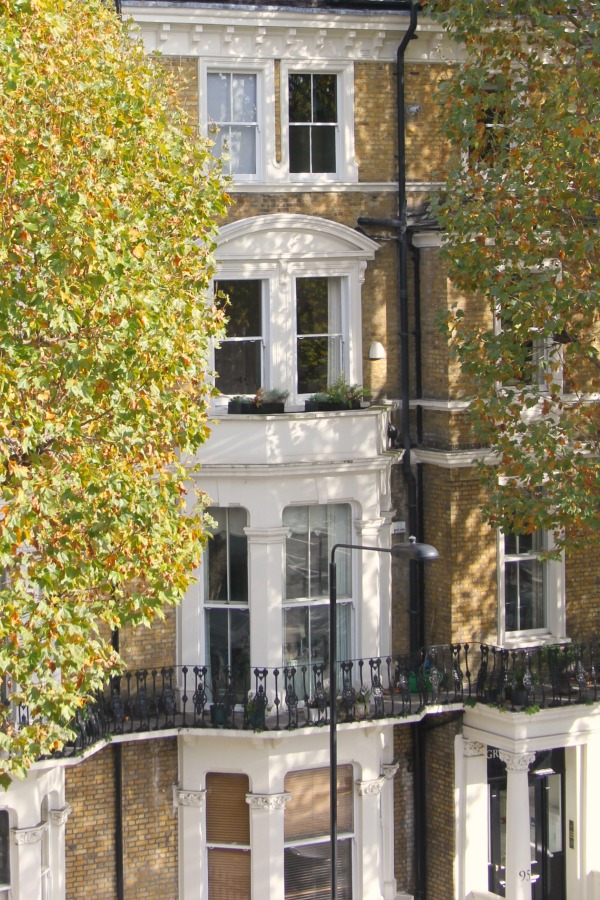 Would We Stay Here Again?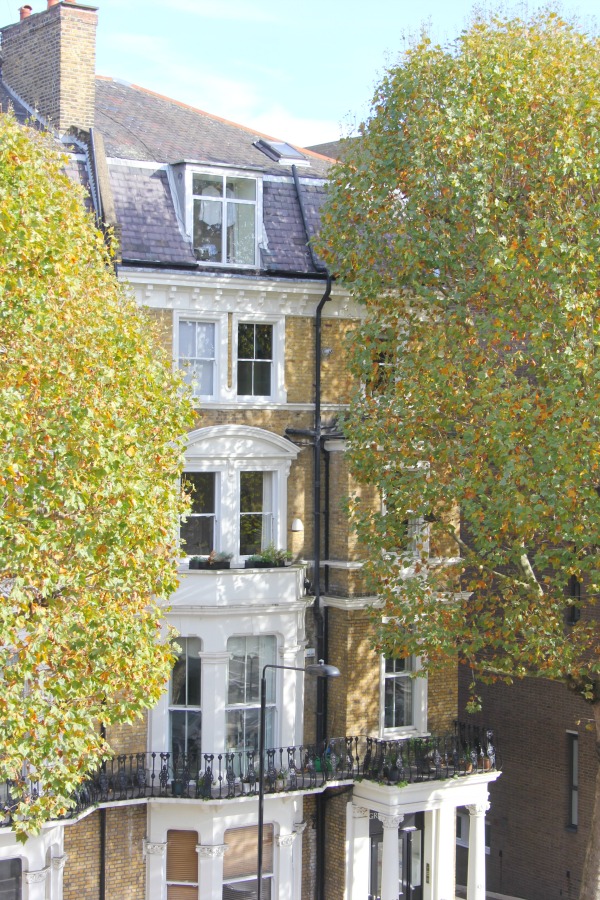 Heck, Yeah!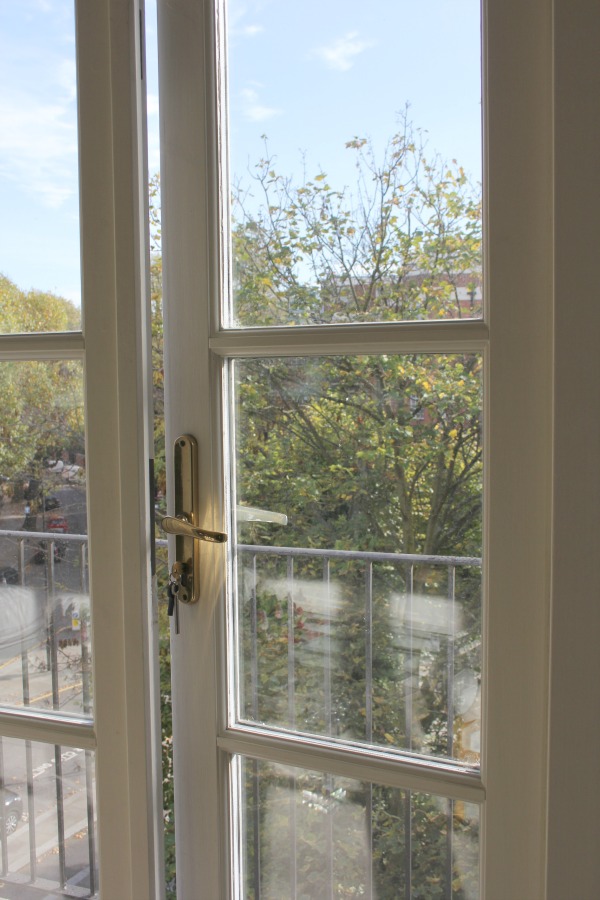 YOUR TURN: Do you use airbnb or vacation home rentals when you travel or do you prefer a hotel?
Get the look and find the shopping resources for this apartment HERE.
Check out the Paris apartment I rented RIGHT HERE.
I independently selected products in this post—if you buy from one of my links, I may earn a commission.
Peace to you right where you are.
-michele
Shop for items you already intended to buy on Amazon RIGHT HERE, and also find home decor here to keep decor inspiration flowing on Hello Lovely!
Hello Lovely is a participant in the Amazon Services LLC Associates Program, an affiliate advertising program designed to provide a means for sites to earn fees by linking to Amazon.com and affiliated sites.