It's a style with many different iterations and names, and it certainly seems to be gaining momentum. Maybe that's because of the casually unfussy approach to decorating so many folks are choosing for their homes and lifestyles in the 2020s. With so much technology and digitalized everything in modern life, we crave natural, nurturing nests for retreat. Modern Rustic Living Rooms: 25 Stunning Ideas spotlights inspiring design as well as resources for furniture and decorating. Ready to consider laid back luxe, California cool, and pared down natural warmth?
Modern Rustic Living Rooms: 25 Stunning Ideas
1. Sofas With Single Cushion
It's a very laid-back look that I still love for my own home. My sofa is similar to the one above, and its luxe Belgian linen just speaks comfort to me.
Rustic certainly need not mean an abundance of rough textures. Let's face it. In 2022, we want to be surrounded by soft things that bring a certain certainty in the midst of so much uncertainty.
2. Minimal & Airy Shelves
We're in the middle of a renovation project at the moment (it involves a fireplace), and my husband asked if we should add built-in shelves to the wall he just opened. The thing is, my first instinct says NOOOOOO, because I think of heavy wood, clutter, and boxy von boxy gloom.
But looky looky what Leanne can do with shelves…
Ya know? A creatively modern approach to wood shelves, storage, and even built-ins (is there an alternative to hiring a carpenter?) is to think outside of the box and ditch the traditions that just don't work for your lifestyle or discerning eye.
3. Tone on Tone Palette
Lots of folks are heading to the paint counter this very moment. I know this because it's my posts on paint colors like this one that are getting heavy traffic.
But white is not the only way to get a tonal look.
(Psst. While this space below may not reflect a living room, it can be argued that kitchens are the new "living room!")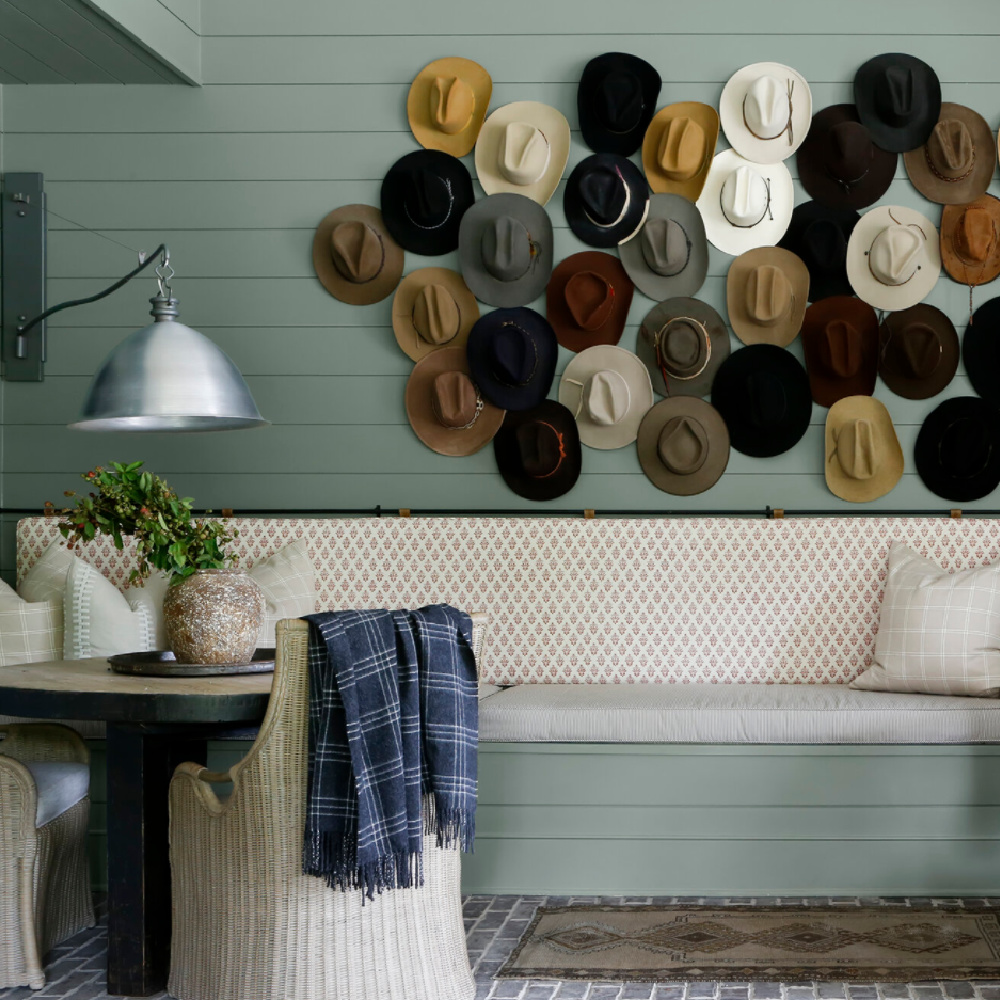 An earthy green could be used in a tone on tone scheme as well for a warm modern look.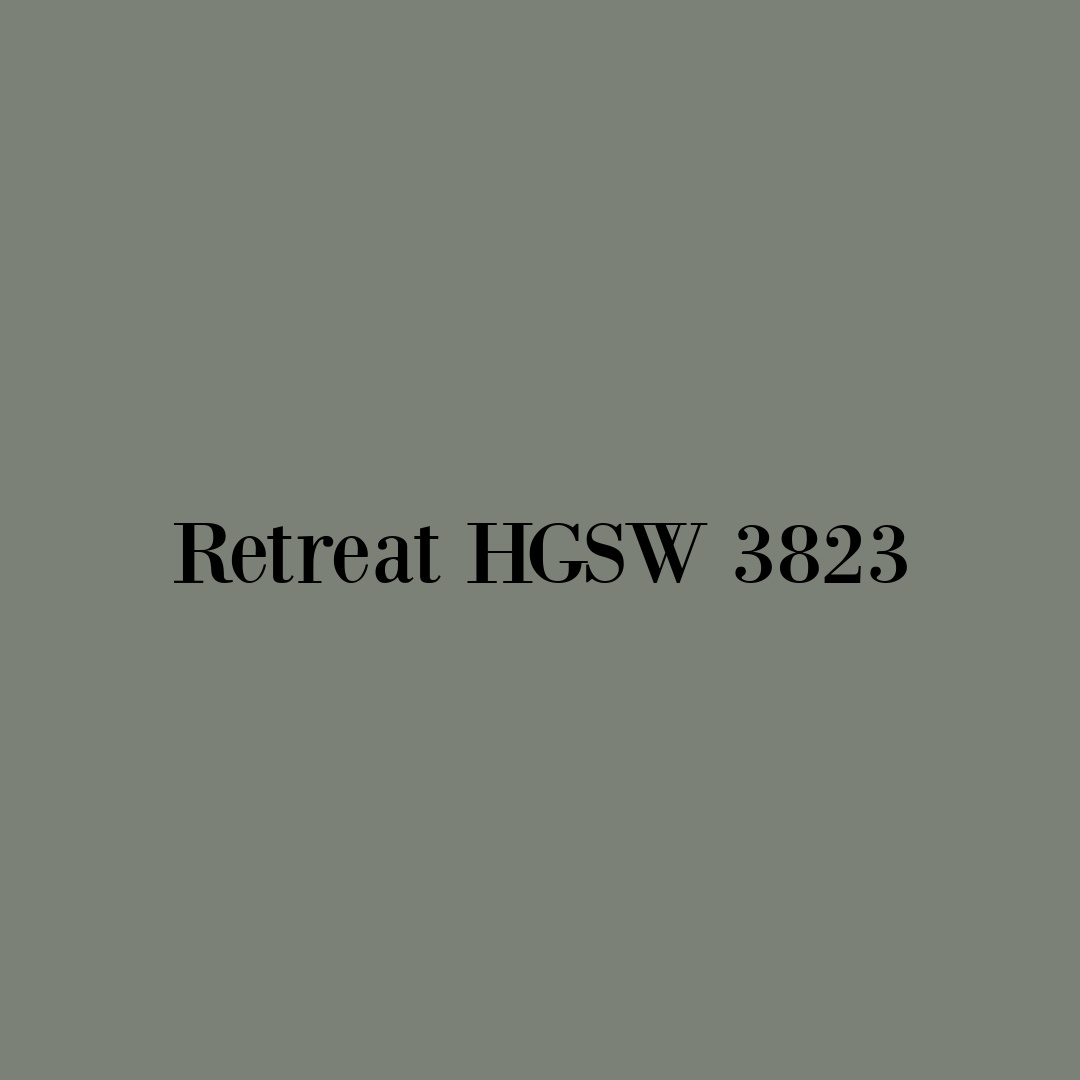 But all of the shades of white, putty, ecru, and linen work nicely too when you're keeping contrast low.
If you have yet to discover the beauty from Jenni Kayne, be forewarned: it's luxurious and well-made casual goodness.
4. Natural Materials That Improve With Age
If you like changing up the furniture and decor in your space often, then you may not be as concerned about how the elements are constructed. However, if you're after a timeless look you'll live with for many years, then do consider carefully how the pieces will weather with use.
Sustainability has become an important concept for all who are thinking about how things are made and the ecological impact.
5. Rugged Reclaimed Wood Ceiling
While most of us are not ready to invest in reclaimed wood for our ceilings, it certainly pays to think about that fifth wall in the space.
How might you bring architectural interest and texture to the ceiling? Hiring an interior designer would seem essential for such an undertaking.
6. Plaster Walls & Shelves
It is nothing short of amazing to see how plaster is showing up in countless iterations including modern rustic design!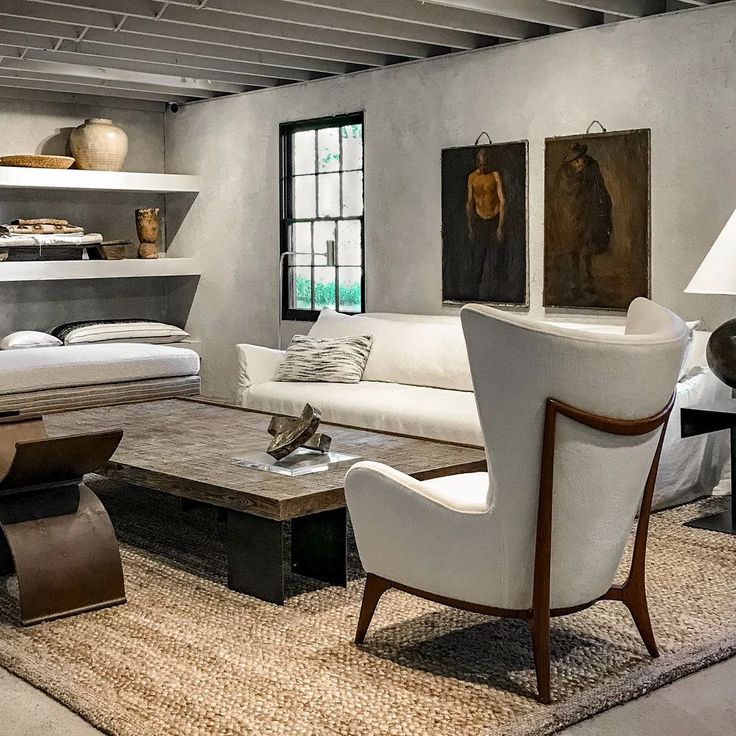 It adds a layer of age and wonder, yes?
7. French Inspired Baskets for Storage
To bring texture and storage to a space in one fell swoop, baskets are hard to beat. Where can you find them?
Here is a wonderful source as well as…everywhere. Don't think twice if you see an incredible lidded trunk at the flea market, antique mall, or FB Marketplace…you'll find a place for it!
8. Crisp Black & White
Related to what I mentioned earlier about re-thinking heavy bookcases for a modern look, here's a great example of the airiness that can happen when built-ins are kept simple.
Is there a more perfect color combo for modern rustic than black + white + natural?
9. Low Living
Laid-back rough luxe rooms often play with scale, and low may be the way to GO.
This Leanne Ford designed space above is a reminder that even what seems like an undesirable room shape at first blush (this one is hallway-like) holds potential.
10. Skip the Window Coverings
We can't always skip them, but what a treat when we can.
11. A Solid Coffee Table
Airy windows and breezy color palettes, but no need to be delicate about cocktail or accent tables in casually modern rustic rooms.
Also of note is how the three seating pieces are different colors and shapes, contributing a more unfussy vibe that doesn't feel like a showroom floor with a matching collection.
12. Nubby Textures
Boucle everything began ramping up in early 2020 and seems to be surging at the moment.
Boucle textures seem to hold appeal as acceptable Teddy Bear snuggling for adults.
13. Floating Shelves
Rustic wood shelves are wonderful for decorating when you like changing art and accessories often or enjoy seasonal changes to a space.
Since so many of us spend more time at home these days, it's nice to be able to re-arrange as our moods dictate.
14. Framed Photography
If you have not printed photos from your phone in awhile, let this be your nudge!
15. Ancient Pottery & Urns
What makes a modern rustic space feel chic is the layering of old with new, and ancient things just work.
Fortunately, we don't have to invest in museum-quality ancient artifacts since there is a wide selection of primitive replica pieces.
16. Painted Brick
Painting brick is truly transformative and can mean the difference between a living room feeling stuck in the 1980s or 1990s and suddenly fitting into a scheme for modern life.
17. Woven Pendant Lights
Wicker, rattan, and woven pendant lights and lamp shades need not live in coastal homes exclusively. They add an organic global look to a room lacking warmth.
18. Gallery White Walls
Sometimes gallons of gallons of bright gallery white paint will make the most difference in bringing a dated room into the present.
19. Modern Abstract Art
BONUS: art looks fabulous against those white walls.
20. Tribal Textiles
I mean. Just study Michael Del Piero's work!
21. Industrial Steel Windows
Believe it or not, I snapped this next image in Paris back in 2012! So you can definitely take a modern approach that can feel relevant for years to come.
22. Graphic Pillows
When you're after a whimsical, lighthearted look, a simple statement will do.
A friend's former modern industrial farmhouse living room (above) was the coziest. The industrial farmhouse coffee table from RH is actually the exact one in my own living room, and someday, I'd love to make a similar leaner mirror.
23. Tour a Rustic Dream Home
Curious about the designer behind that home? It's Jake Arnold, and you can learn the inside scoop behind the design here:
24. Linen + Black + Warm Creamy White Walls
Need a place to start? Here are three elements for a jumpstart. (See this for ideas for warm white paint colors.)
25. Rustic + Modern + Farmhouse
I independently selected products in this post—if you buy from one of my links, I may earn a commission.
Decor & Furniture Resources: Get the Look
It's not just living rooms inside this incredible design resource…here's a peek at what also awaits:
Pillowy Anchor Designed by Leanne Ford
Belgian Linen Pillows
Industrial Shelves
Decor
Industrial Inspired Lighting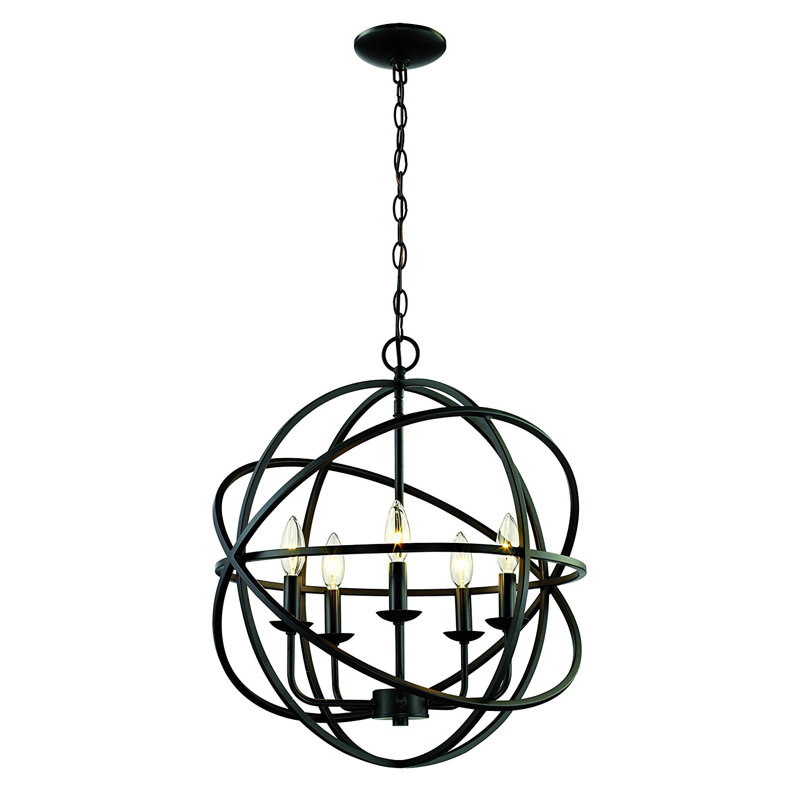 Nailhead Trim
Patina Perfect
Only Looks Salvaged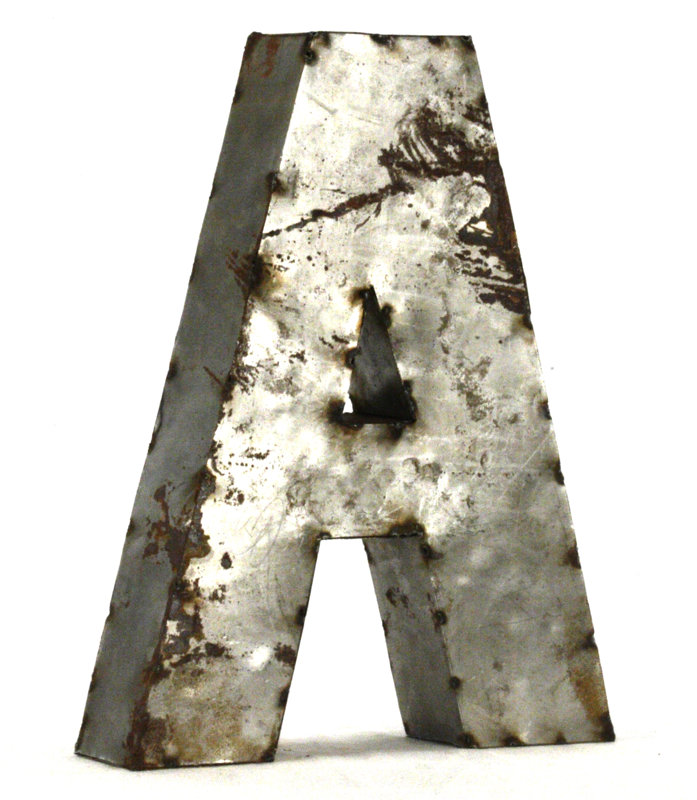 Vintage Style Mirror
Find more modern rustic interior design inspiration RIGHT HERE.
For living room inspiration worth PINNING, go HERE.
One More Smile!
I independently selected products in this post—if you buy from one of my links, I may earn a commission.
Peace to you right where you are.
-michele
Shop for items you already intended to buy on Amazon RIGHT HERE, and also find home decor here to keep decor inspiration flowing on Hello Lovely!
Hello Lovely is a participant in the Amazon Services LLC Associates Program, an affiliate advertising program designed to provide a means for sites to earn fees by linking to Amazon.com and affiliated sites.