Is it the restraint in terms of color palette and decoration that keeps it feeling modern? Maybe. Because vintage and antiques are definitely welcome in such a scheme. In fact, Warm, Modern & Minimal style often draws upon timeless design elements. Think Midcentury-modern sensibilities, a relaxed sophistication, and organic livable luxe. As a fan of modern French and lightened up European country inspired interiors, I love a modern eclectic look even when it's not the style I adopt at home. Neutral color palettes, tone on tone, and classic black and white schemes can be interpreted uniquely across a number of design styles as you'll see.
Warm, Modern & Minimal Decorating Resources
Learn the Look: Athena Calderone
If you're after a modern European-inspired chic style a la Athena Calderone, you'll want to peek inside Crate and Barrel.
What do you think about the Revival Headboard she designed? After her followers went gaga for art pieces she curated for her own home, Athena designed a collection of reproductions exclusive to C&B. One example is her Solace Art Print by Aliyah Sadaf:
And if you loves curves and maybe want to pretend it's the 1980s again, these curve-lovely pieces in the living room may appeal:
Tour Athena Calderone's Modern Euro Home
Plenty of serenity and chic inside the Eyeswoon creative's beautiful home:
Accessories designed by Calderone for Crate & Barrel are also breathtaking:
The dining table above is topped with travertine marble.
Are these warm colors appealing and feeling just right for autumn?
These centerpiece bowls are genius for any dining table or kitchen island!
Just imagine all of the different seasonal produce and possibilities!
Modernist Pieces from Athena Calderone
When I fell in love with these counter stools last year, they sold out before I could even consider them. If you need them in your life, I wouldn't wait…
I find comfy counter stools in short supply and still plan to check them out in person. Here's a console versatile enough to work in a range of different rooms.
It doesn't scream "bar" or "cart" so it could be beautiful and functional anywhere.
Isn't the neutral color story beautiful, calm, and natural?
I love the tone of the light wood pieces. And maybe my favorite piece in the whole collection?
This amazing vase! How gorgeous for an entry!
Neutrals & Natural at Home
A bonus room in our former home featured a mix of traditional and modern neutrals. The chaise is traditional, but the curves are reminiscent of modern too.
Leanne Ford Warm Modern Minimal Schemes
If you like the rustic side of luxe modern, you will love her style!
This bed designed by Leanne Ford could make a bold statement:
Leanne Ford's rooms look relaxed and non-contrived.
Here's the thing. I couldn't stop at inspiration for just interiors!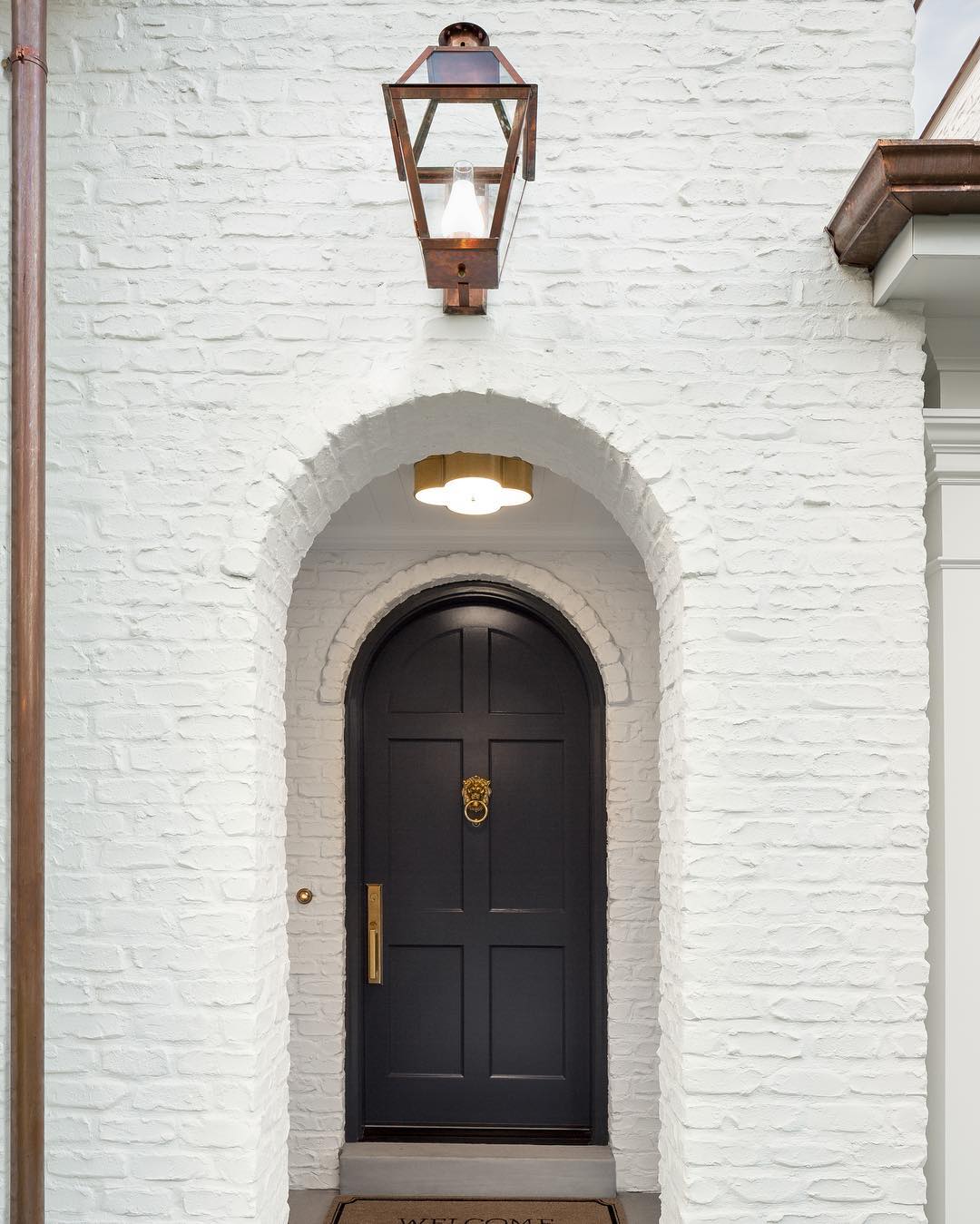 Remember when no one dared to paint brick exteriors? My mama has excellent taste and was way ahead of her time…back in the 80s when I was in grad school, she painted their brick ranch a gentle greyed-white, and her Overland Park, KS neighbors lost their minds! Hahahahaha.
Are you more of a black as an accent person?
In Case You Love Luxe Modern Rustic
If a modern rustic look is your favorite design style, then neutrals with black and white work brilliantly.
When you turn up the volume on texture, magic starts to happen. I mean, look at the shaggy pillow and the boucle you can sort of see on the wing chair in this room designed by MDP. This was years ago, and you can't scroll anywhere at the moment without a barrage of boucle smacking you in the eyeballs.
Oh, Michael, the nubby deliciousness and triumphant cobalt oval ooh la la of it all…
How would one ever find the strength to rise from a sherpa sofa so sumptuous!!!???
In Case You Love Black and White
Do you like this table Leanne Ford designed (below) with its plaster-like appearance? There's also a larger pedestal table version of Willy just right for entries or intimate dining.
Michael Del Piero Global Luxe Style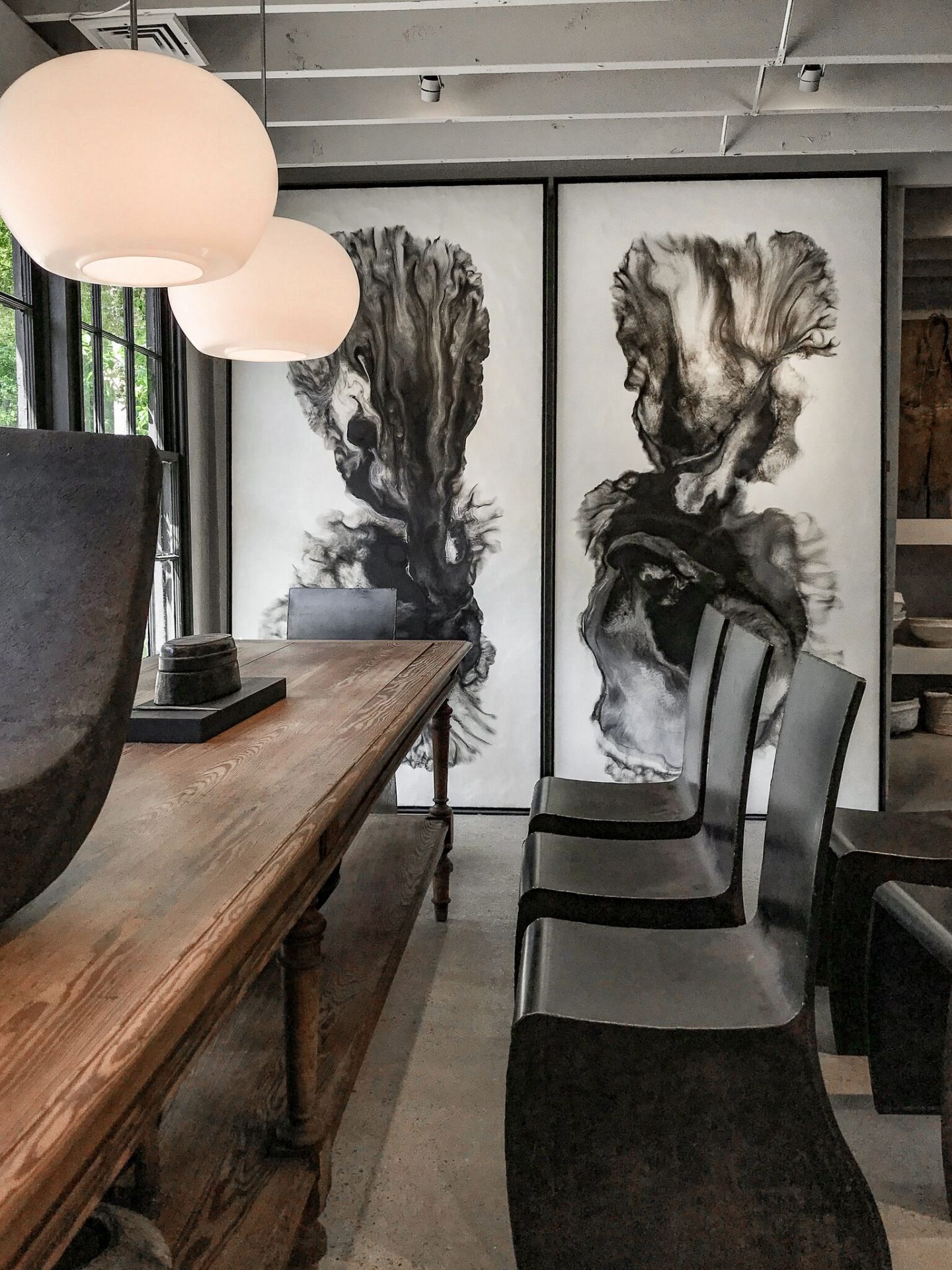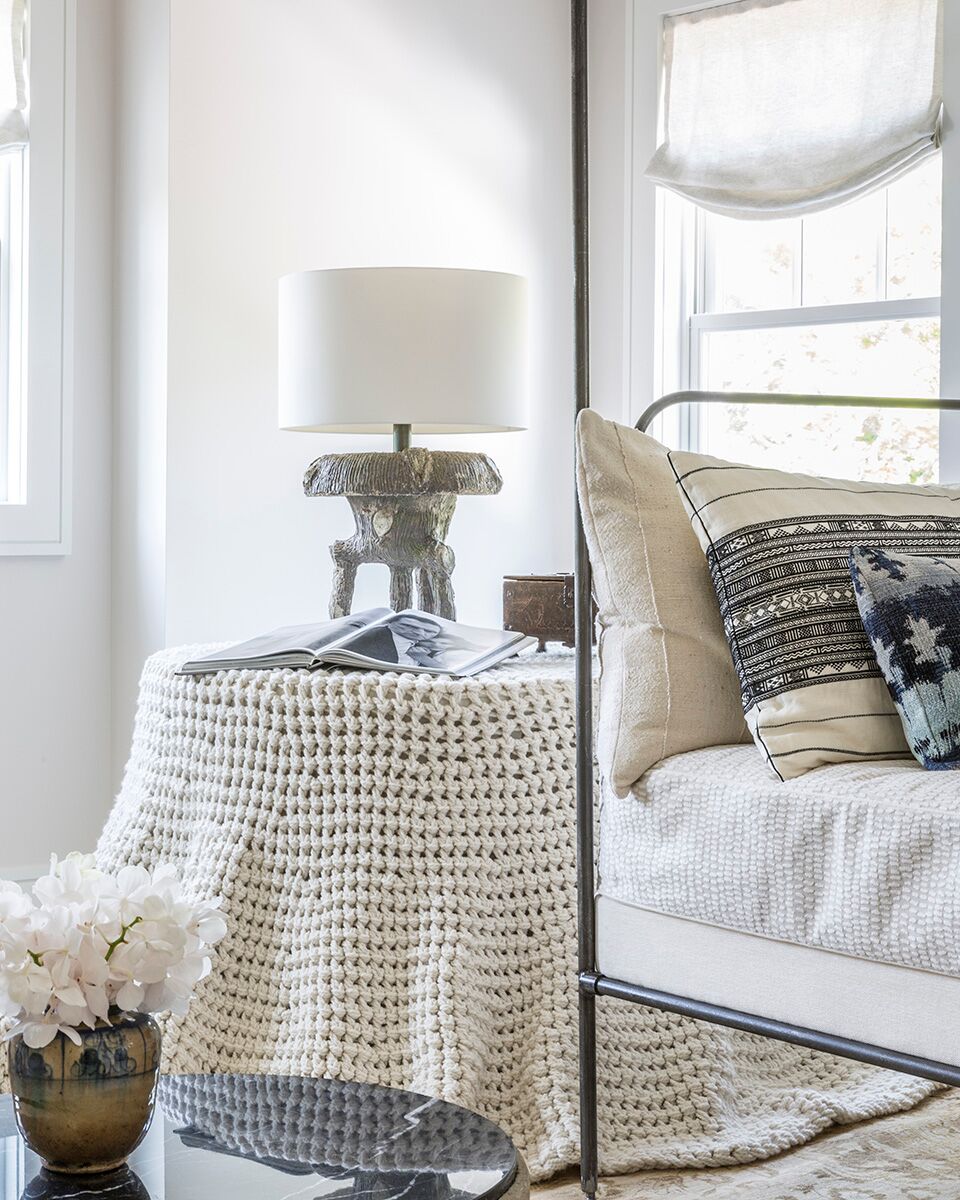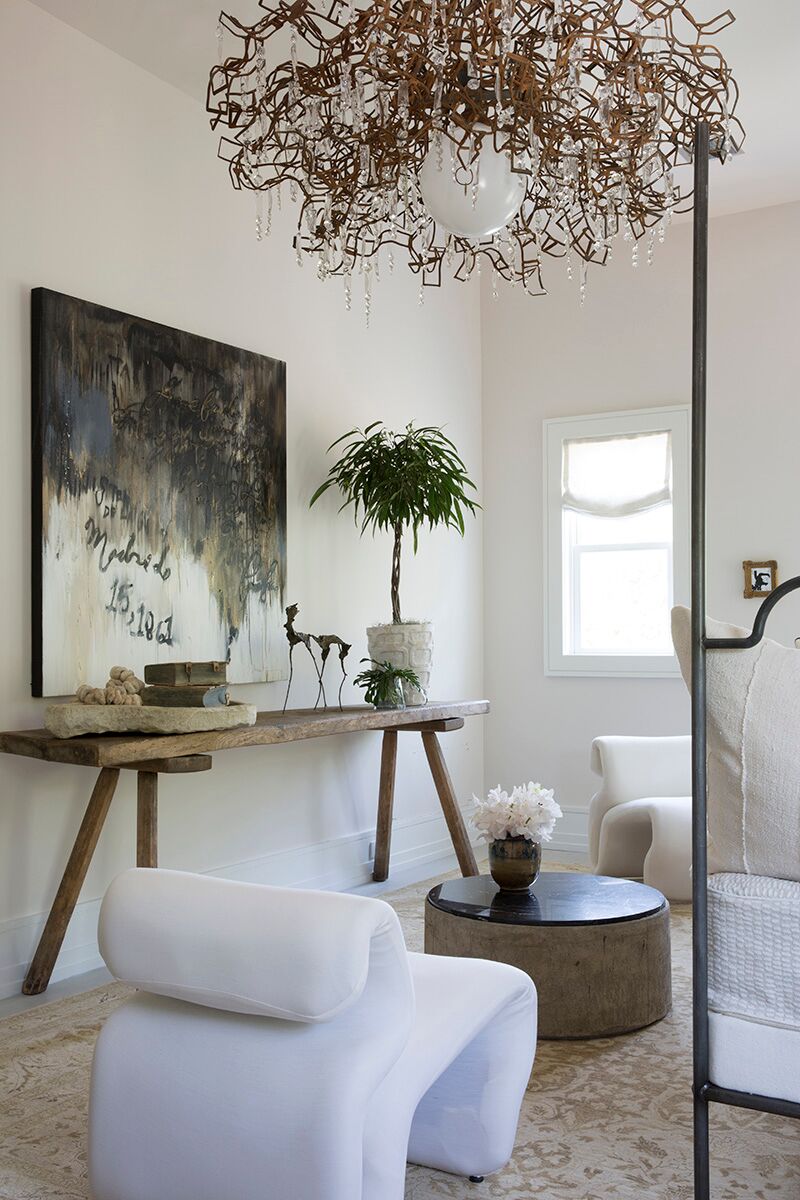 I independently selected products in this post—if you buy from one of my links, I may earn a commission.
In Case You Love Wearing Neutrals
This cashmere dress is on my list!
Decor Finds
I never tire of this sweet cast iron teapot on my cooktop:
Black Window Inspiration
Inspiring Ebony Flooring
See THIS STORY for paint color ideas from Leanne Ford.
In Case You Love Laid Back Luxe
Black and & White Inspiring Tile
This Medina encaustic tile is one of my favorites of all time!
Decorating Resources
Care to add just a touch of black to your white kitchen?
Decorating Finds Friendly With Black
The very first kitchen chairs I ever purchased for myself were Marcel Breuer Cesca chairs for my first apartment as a freshman in college. I was 18 and over the moon to find them at a garage sale.
Peace to you right where you are.
-michele
Thanks for shopping RIGHT HERE to keep decor inspiration flowing on Hello Lovely!
Hello Lovely is a participant in the Amazon Services LLC Associates Program, an affiliate advertising program designed to provide a means for sites to earn fees by linking to Amazon.com and affiliated sites.