Here is a stunning new book showcasing the work of Michael Del Piero for those among us captivated by contemplative interiors. By "contemplative" here, I mean spaces where sensually-grounded soulfulness, nature-informed intuition, and intimate quietude meet divine mystery. I might also characterize the work as atmospherically tempered with rustic sophistication. And we can't ignore the poetic serenity in her compositions. No matter how you articulate the mood or interior style, MYSTERY surely belongs in the description.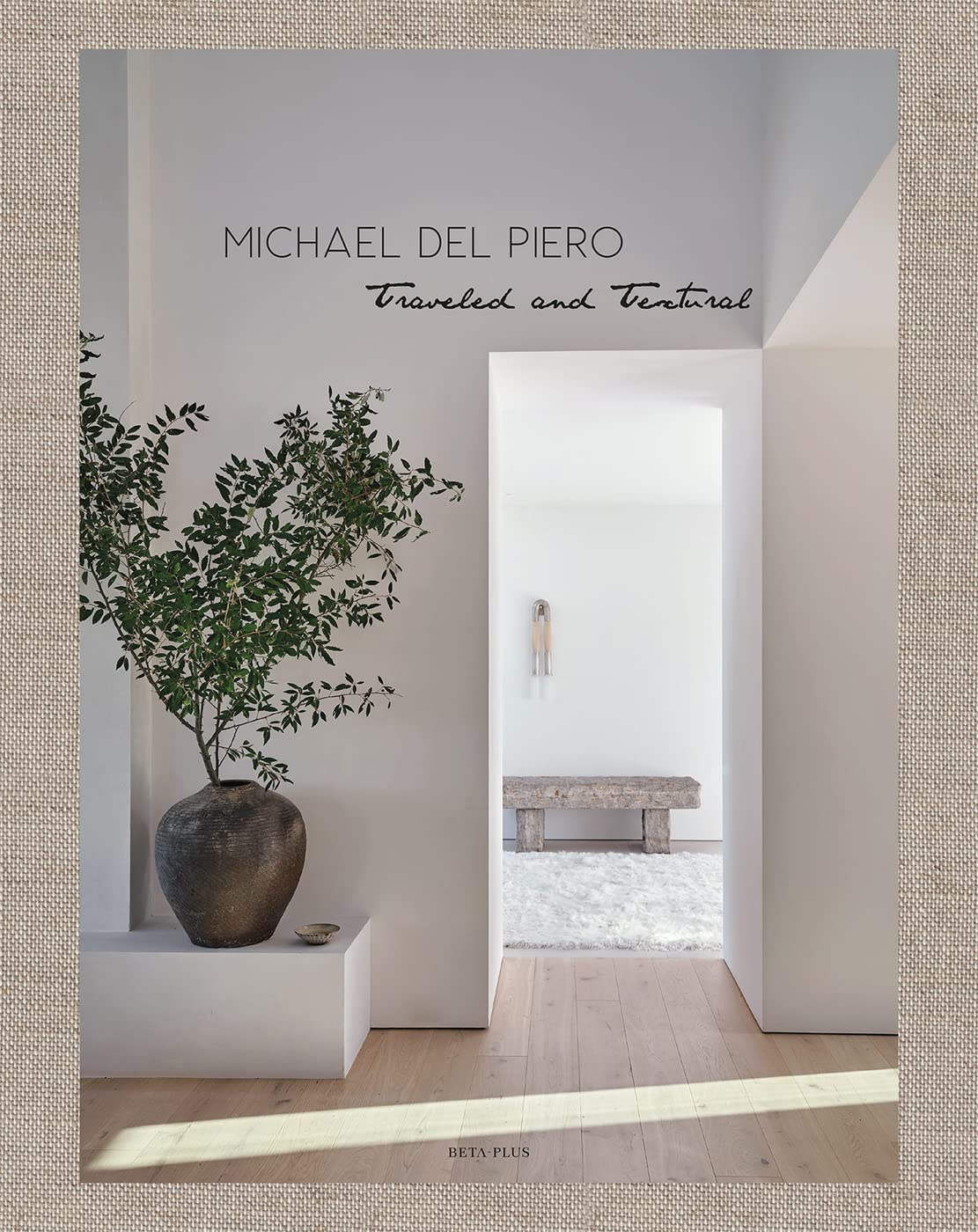 Photos: Richard Powers; Interior Design: Michael Del Piero
I independently selected products in this post—if you buy from one of my links, I may earn a commission.
Michael Del Piero: Traveled and Textural
How does she create such mystery? It's all about seeing, yes?
I learned about Del Piero's work after seeing it in person at a designer showhouse for charity, more than a dozen years ago. This handsome book published by Beta-Plus is the next best thing to experiencing in person the beauty of a bespoke space imagined by the designer. (Even the physical book is a texturally wondrous object to display with its linen cover!)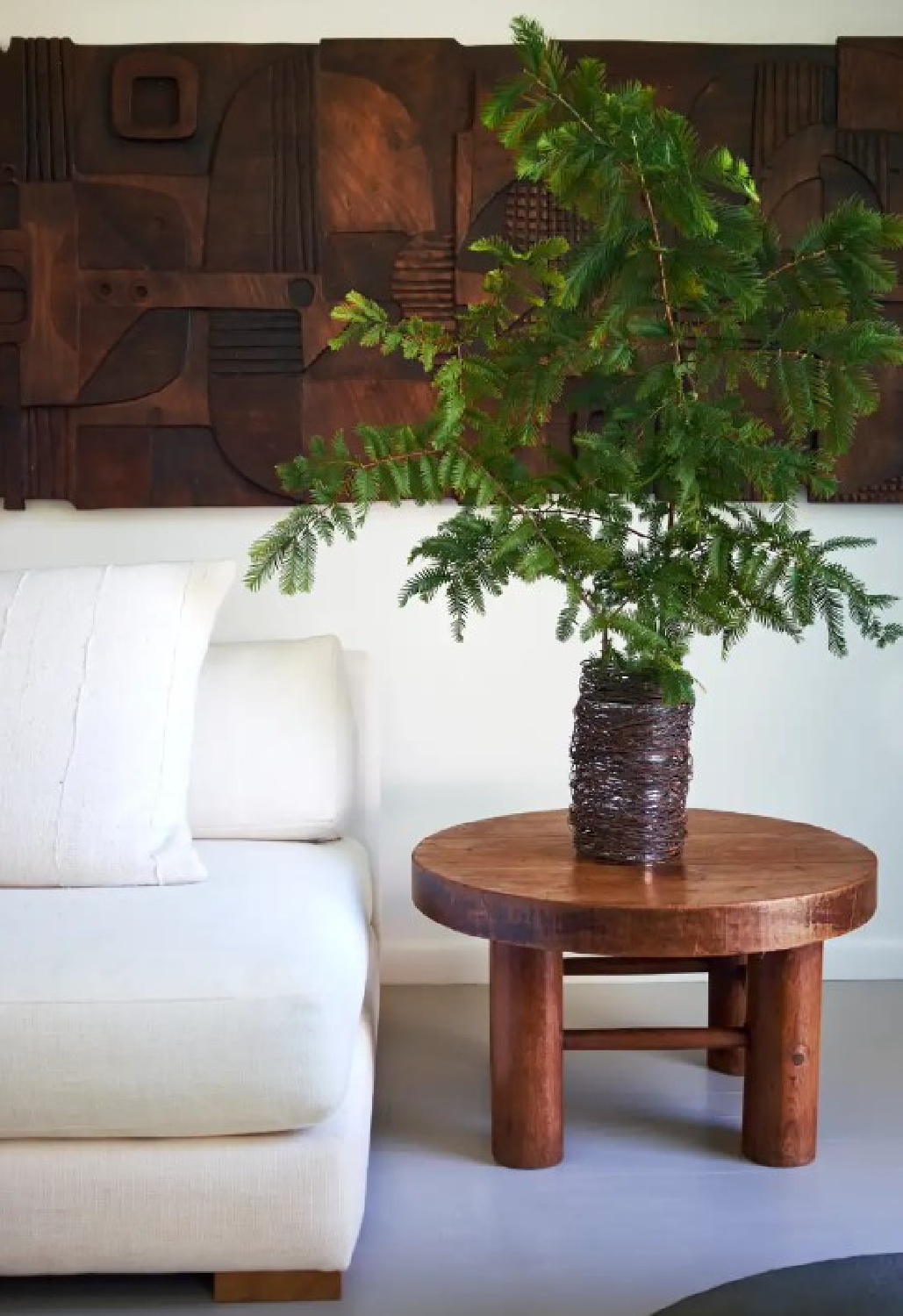 Del Piero's projects are organized into four sections within the book: Relaxed, Refined, Rough and Restrained. For me, all of these qualities reside in the body of the designer's signature work. I so admire how she stays true to her timeless aesthetic, seemingly indifferent to TikTok trends or reinvention.
Perhaps the rich beauty of such soulful design flourishes most when it arises from that holy space in the soul which remains unchanged, untamed, and unharmed.
Hog Creek (East Hampton, New York)
In a secluded East Hampton hideaway, crisp white rooms are layered in a globally sourced collection of textures.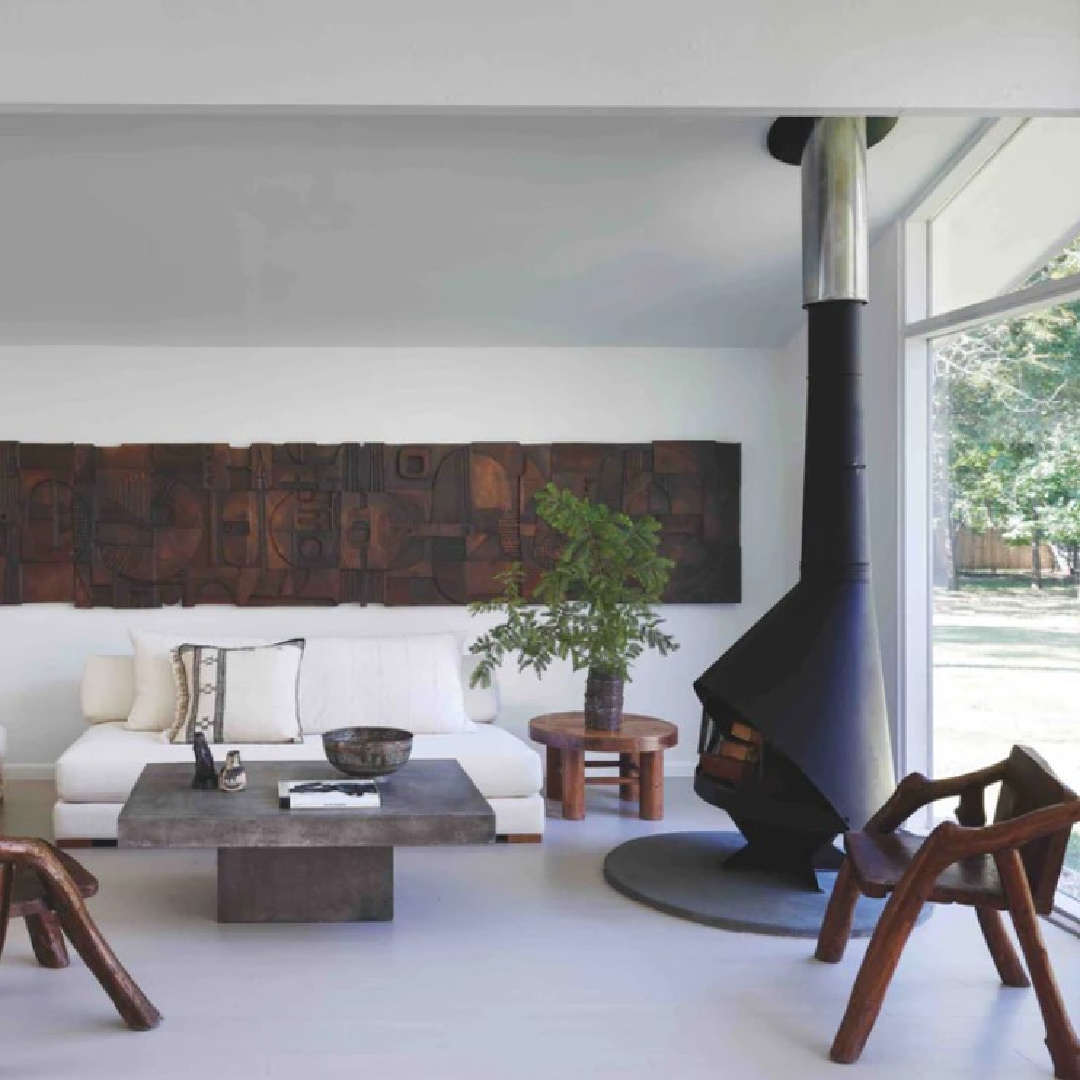 Important works of art mix with modern rustic forms.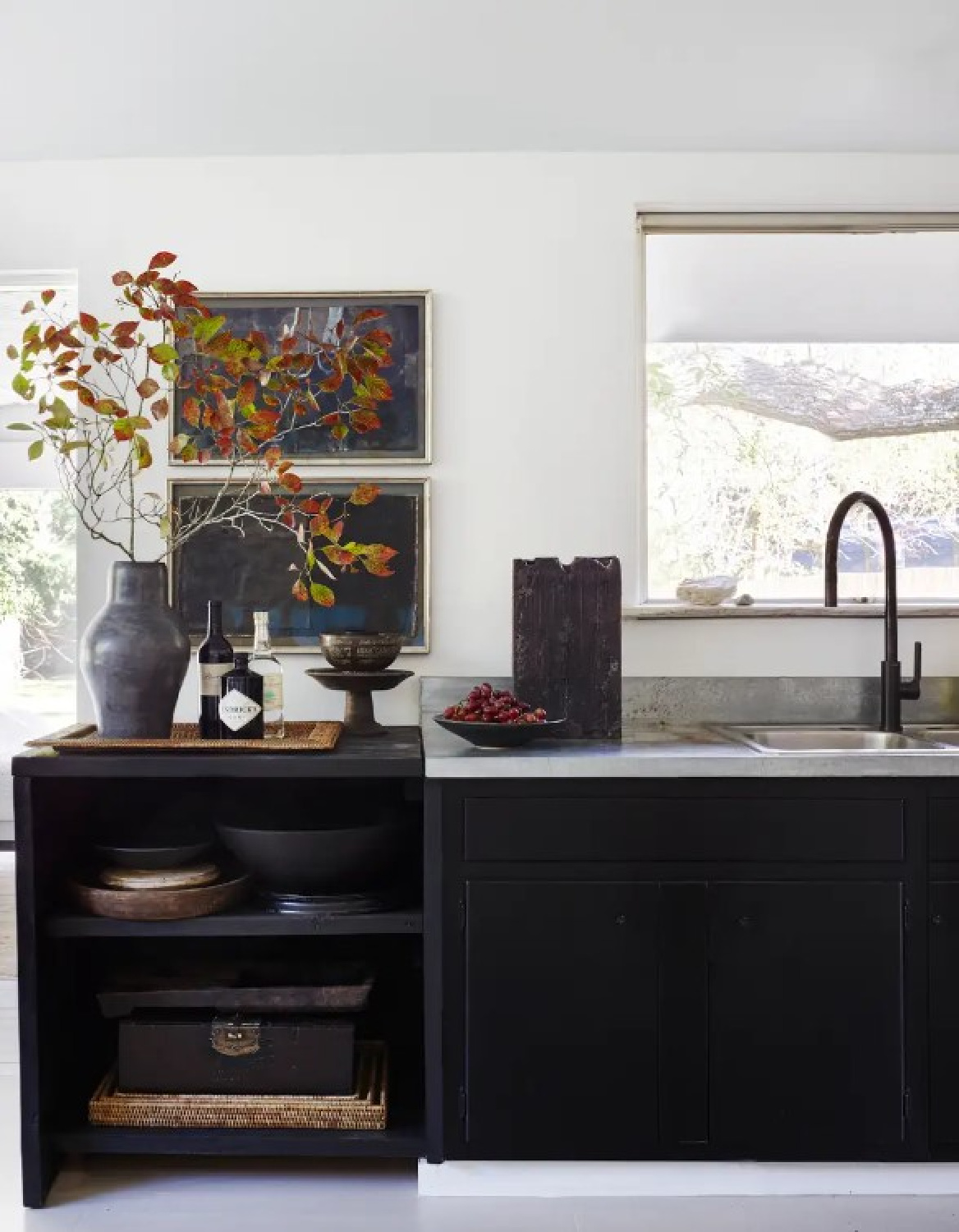 The home's interior style is purposefully kept spare to leave space for beautiful work yet imagined.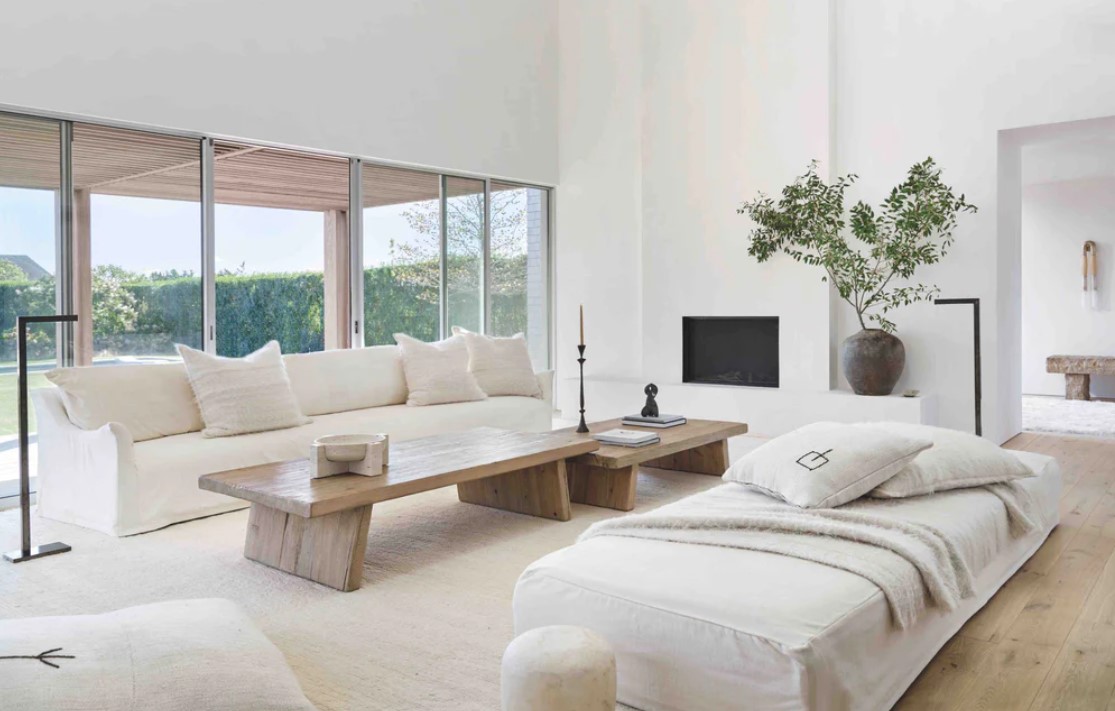 One senses that many of the textural pieces collected by Del Piero from around the globe hail from dusty, off the beaten path places one could only discover through friendship with locals.
Lakeside Retreat in Fond Du Lac, WI
A major renovation for a small, 1920s stone cottage on the lake in Wisconsin, this home is now graced with wood floors from Paris and antique French stone.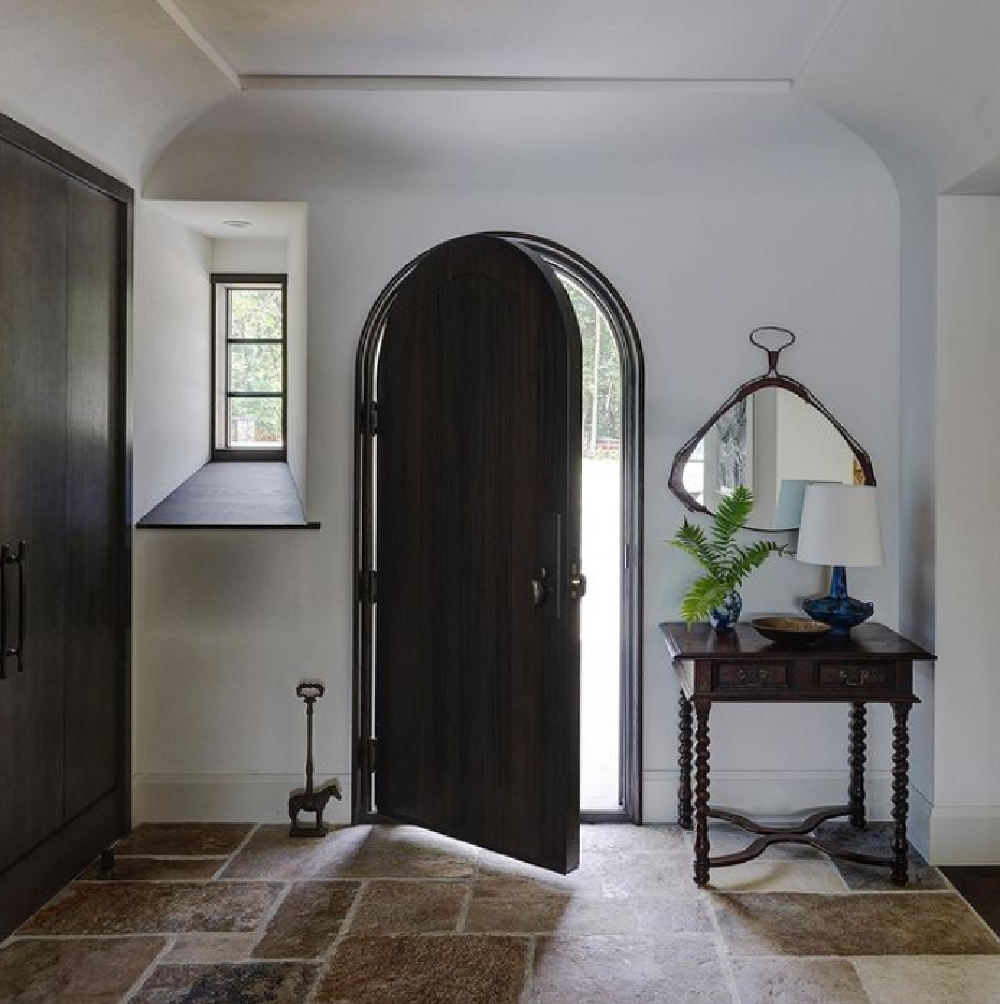 Vintage and custom pieces sing harmoniously in a home that is both luxurious and livable.
How to add European villa sophistication yet retain earthy cottage charm? Skip the clutter, and hire Del Piero!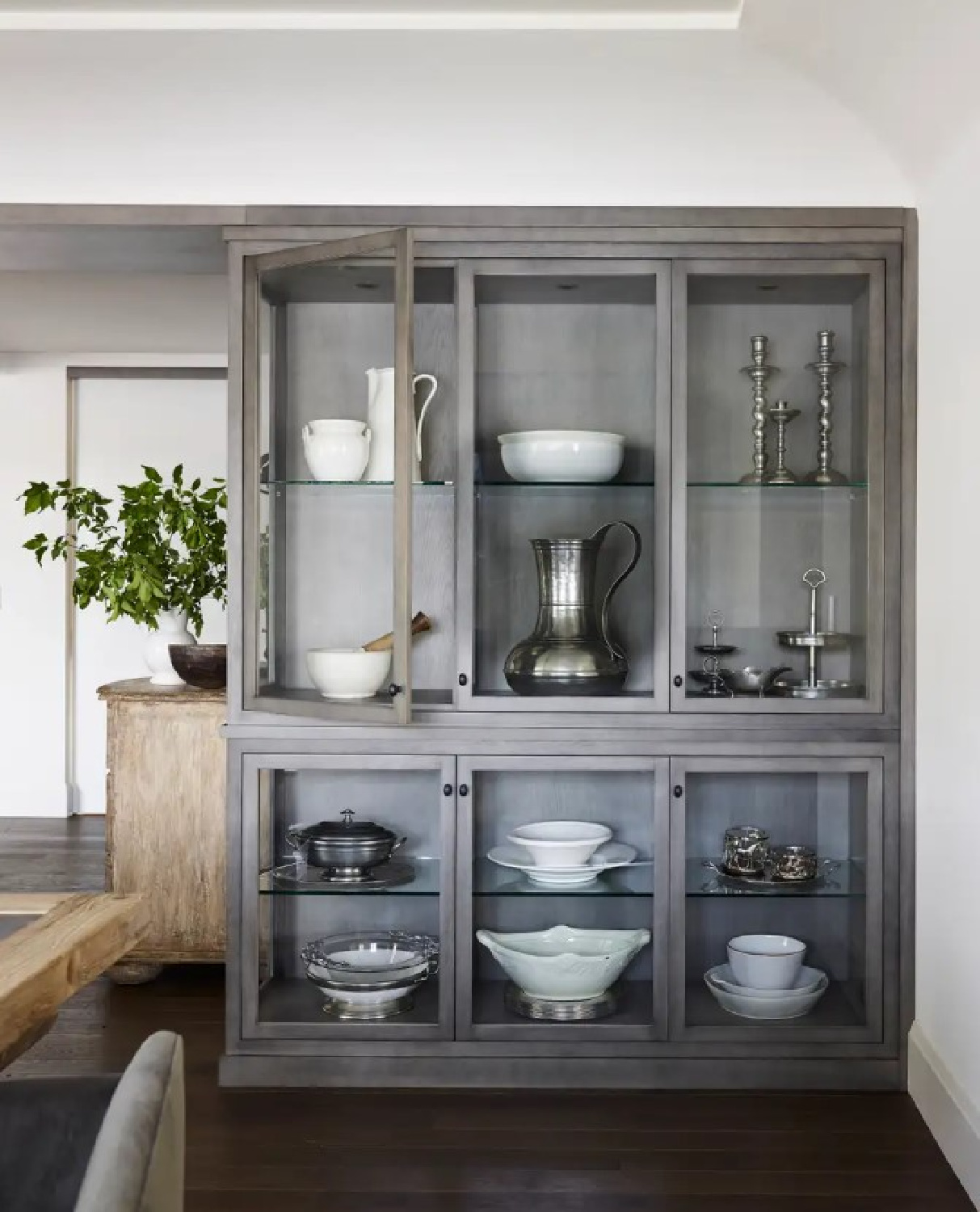 The cottage's kitchen was re-oriented to capture the light and beautiful waterside views.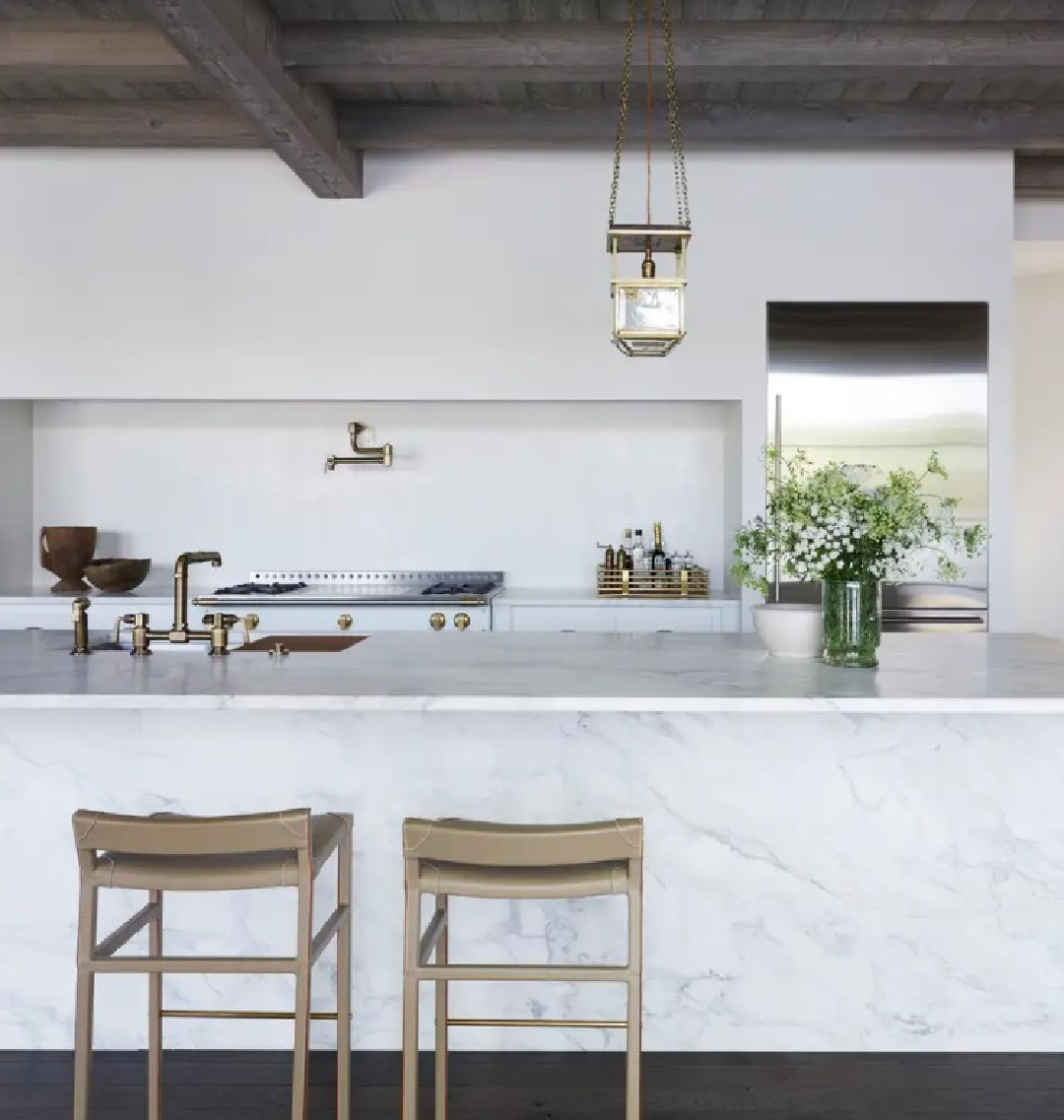 Oh, this kitchen! Did you even notice the refrigerator in the image above? How does one camouflage an object as imposing as a refrigerator in a minimalist setting????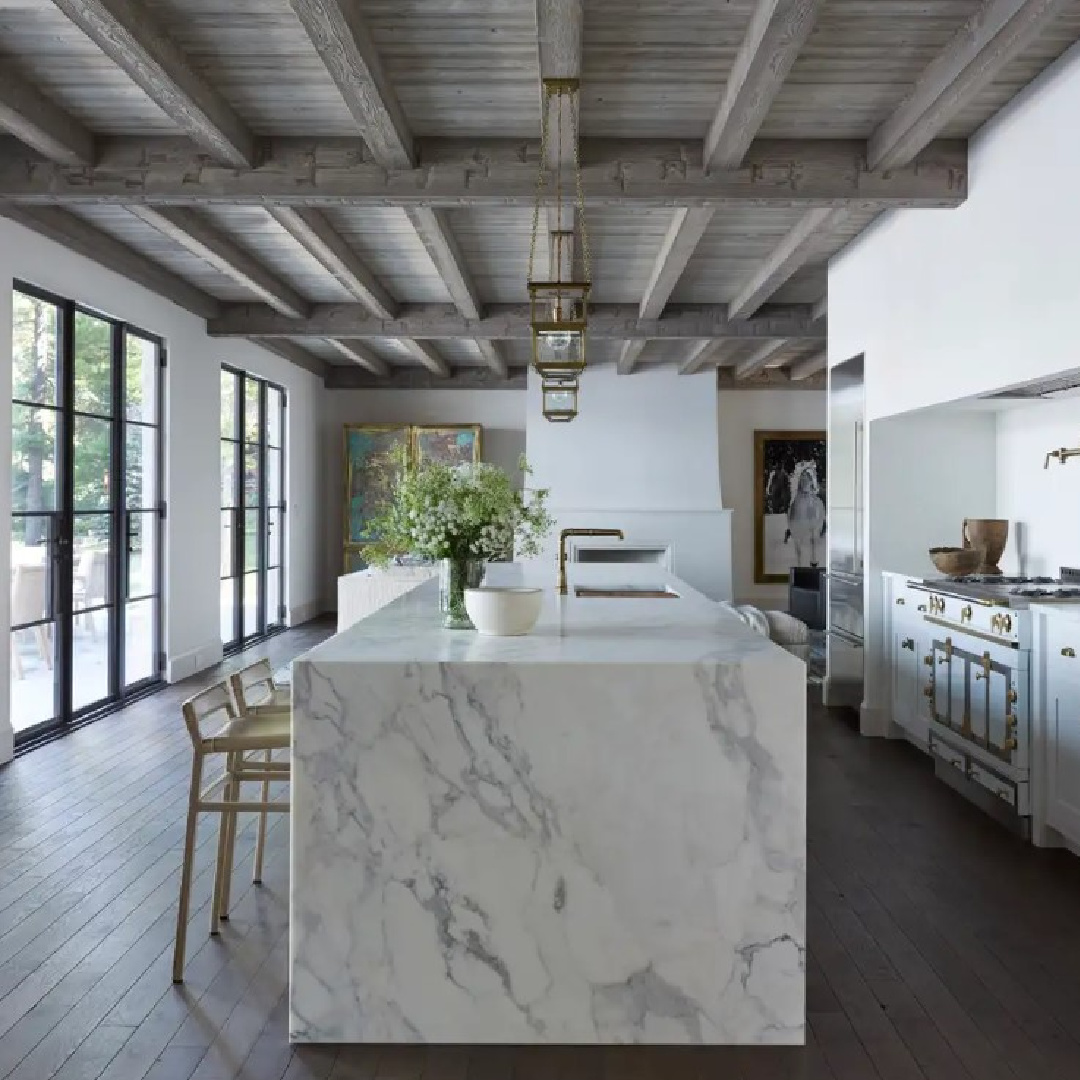 Only Michael Del Piero magic is up for the task!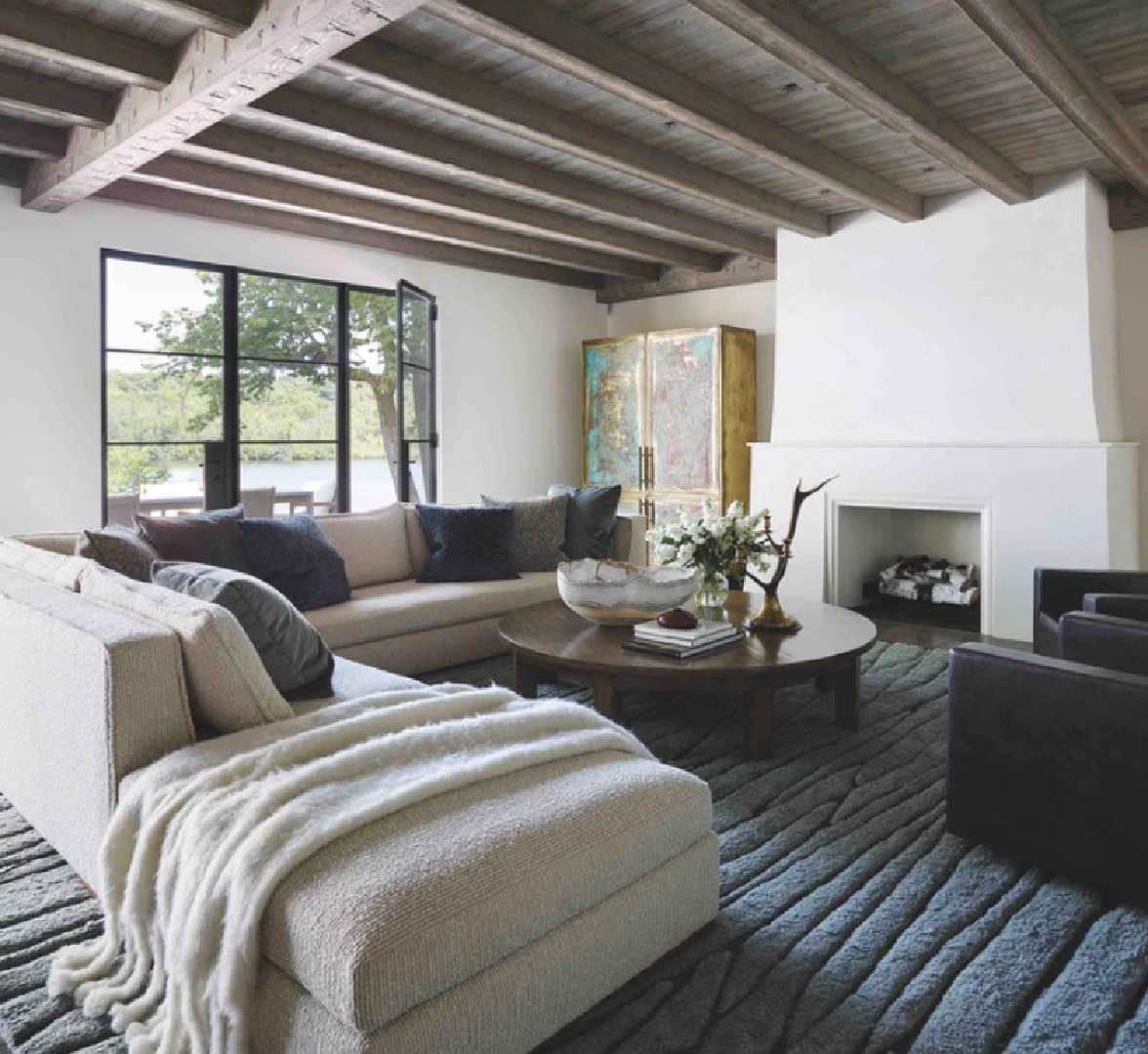 Do add this stunning book to your collection, and visit the designer at her Chicago Design Studio or Hamptons Design Studio.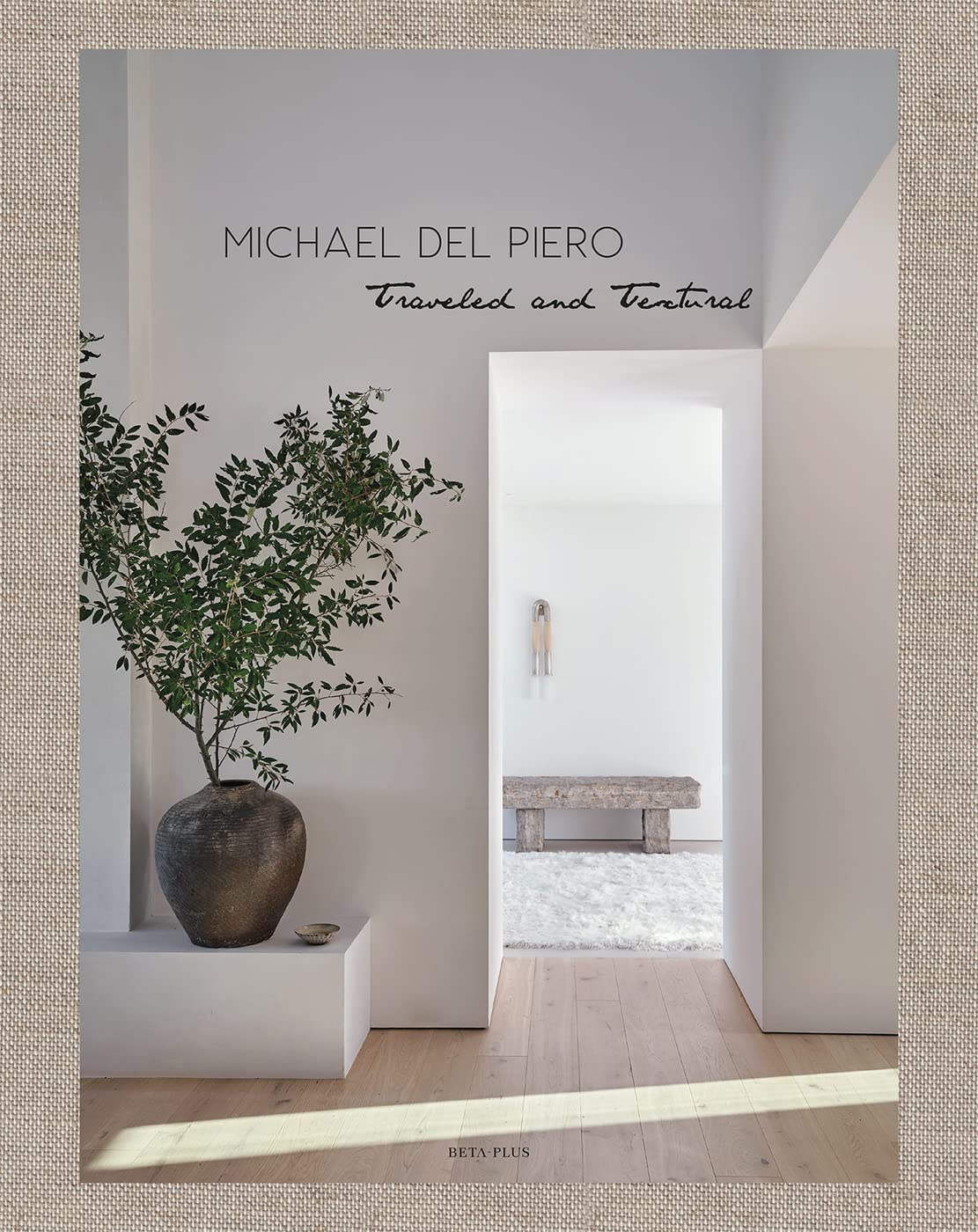 Peace to you right where you are.
-michele
Thanks for shopping RIGHT HERE to keep decor inspiration flowing on Hello Lovely!
Hello Lovely is a participant in the Amazon Services LLC Associates Program, an affiliate advertising program designed to provide a means for sites to earn fees by linking to Amazon.com and affiliated sites.