If you love a serene, soulful sanctuary of a space with organic touches, global-minded design, and luxe von luxe layers, this designer's work will inspire. Michael Del Piero Warm Comfortable, Sophisticated Chic Interiors here are a peaceful collection with her signature modern aesthetic. Do visit her portfolio and follow her IG.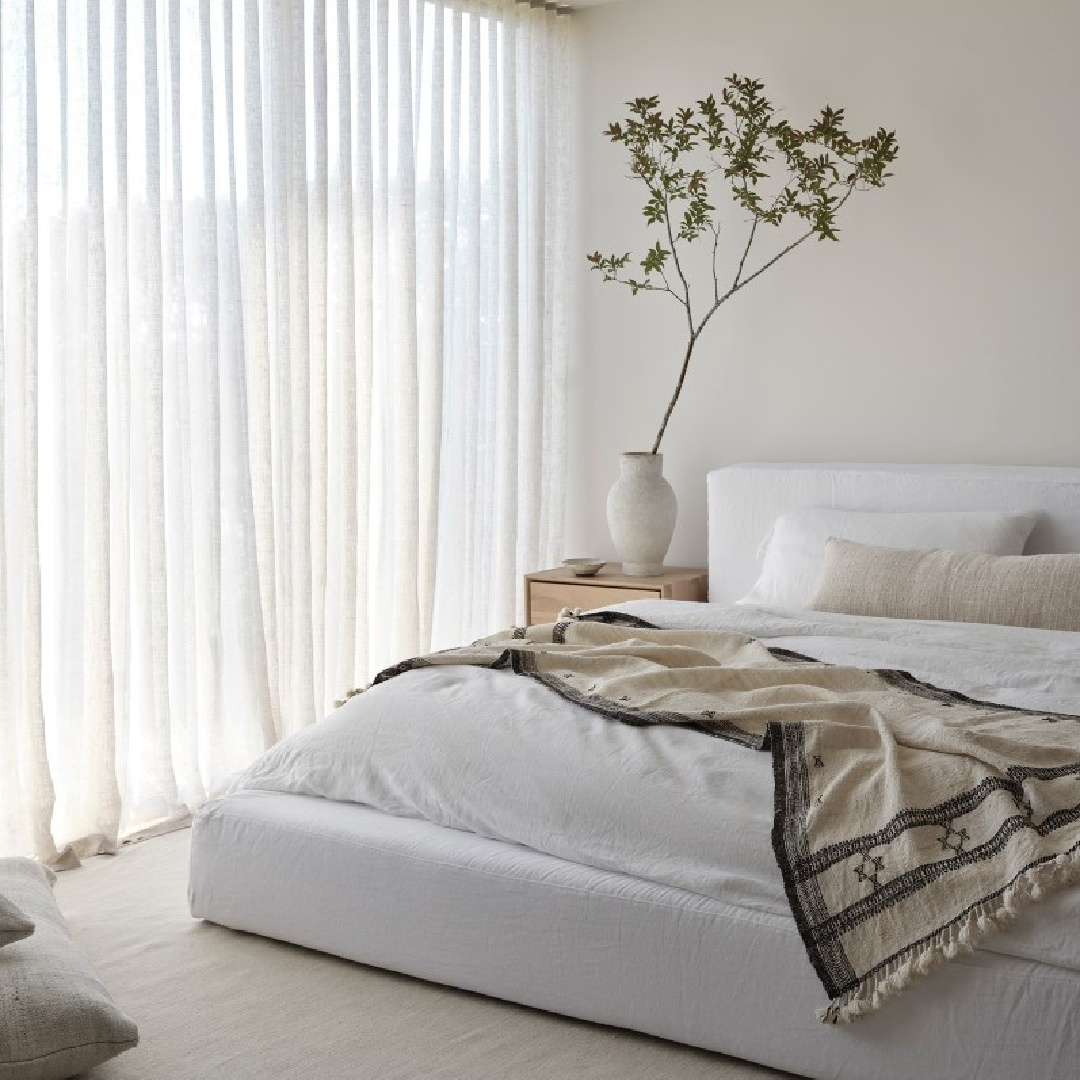 Sophisticated Comfortable Chic Interiors: Michael Del Piero
Here's a space that feels like the equivalent of a deep cleansing breath: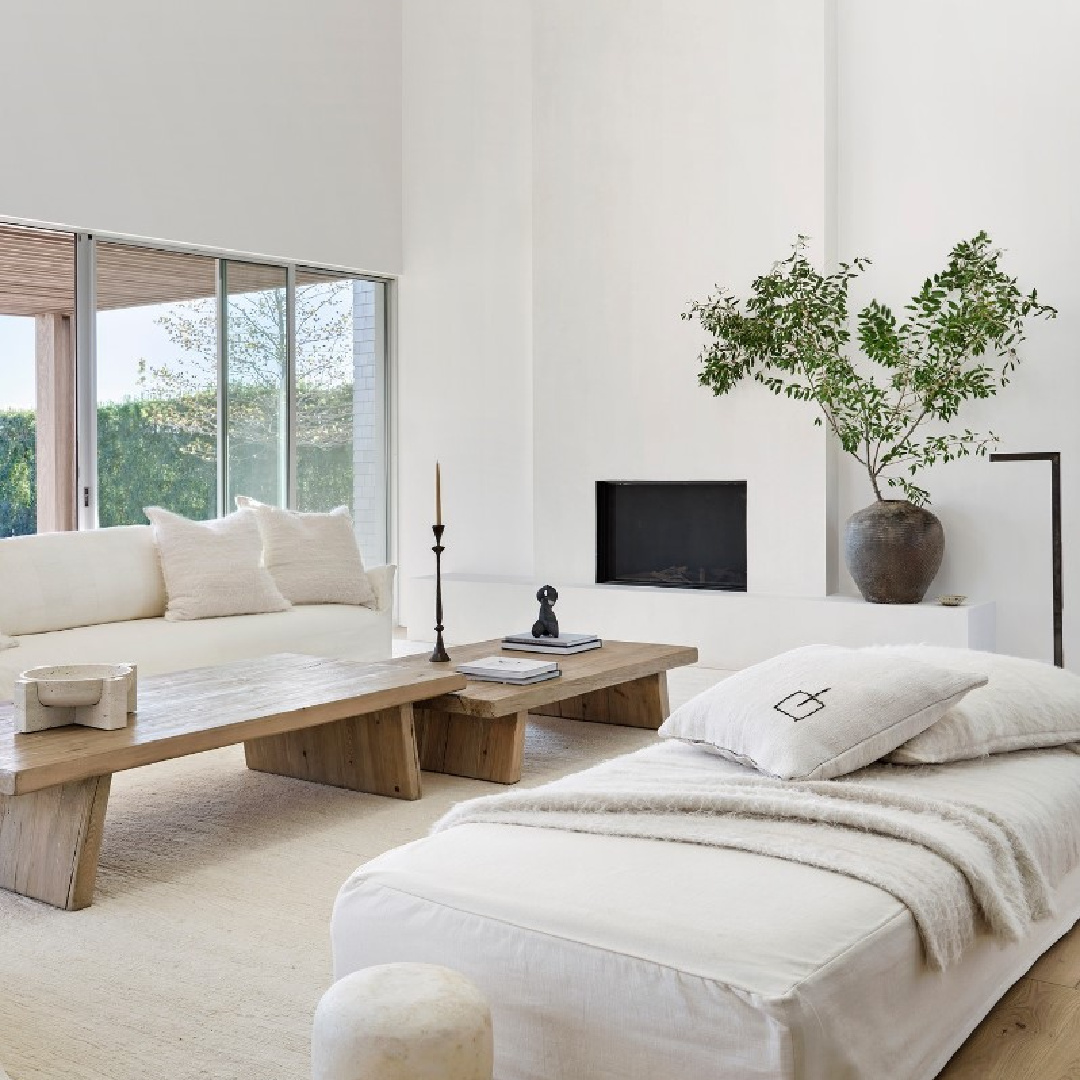 If you are tired of seeing Chinoiserie wallpapered powder rooms everywhere, maybe this timeless modern rustic one will feel like a breath of fresh air: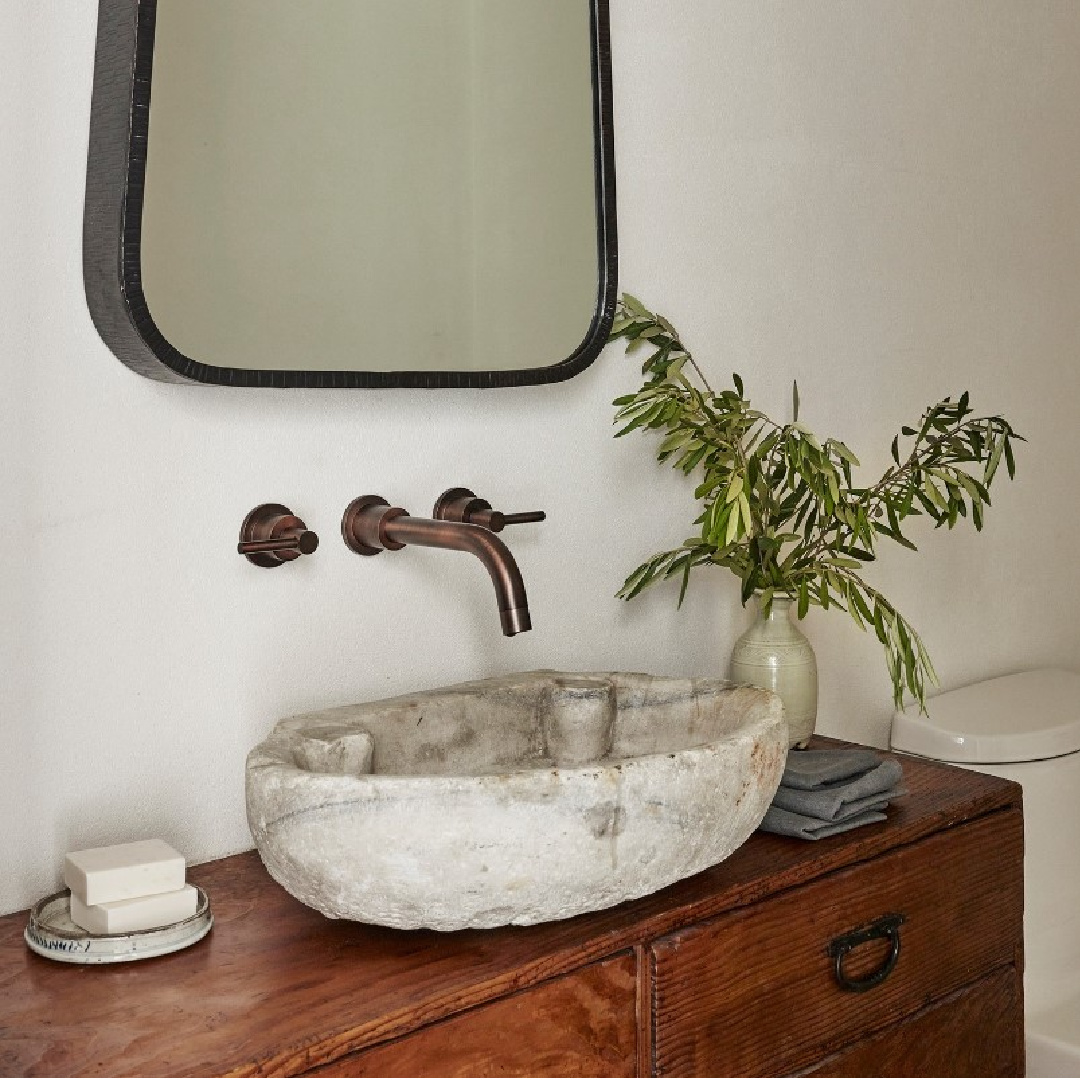 Isn't it so interesting to see this organic form celebrated in this dining space? The juxtaposition with industrial exposed ductwork and a city setting is uncommonly chic!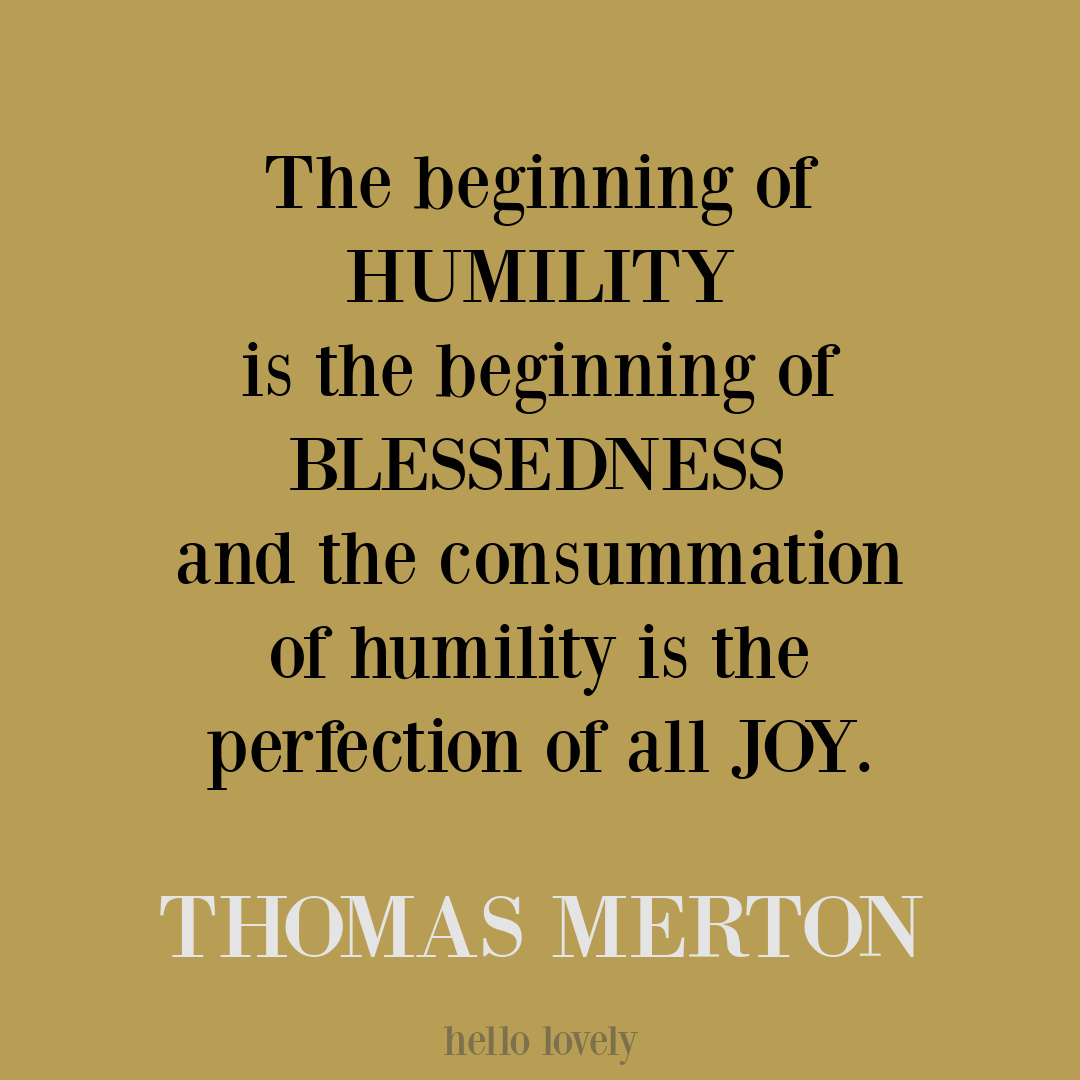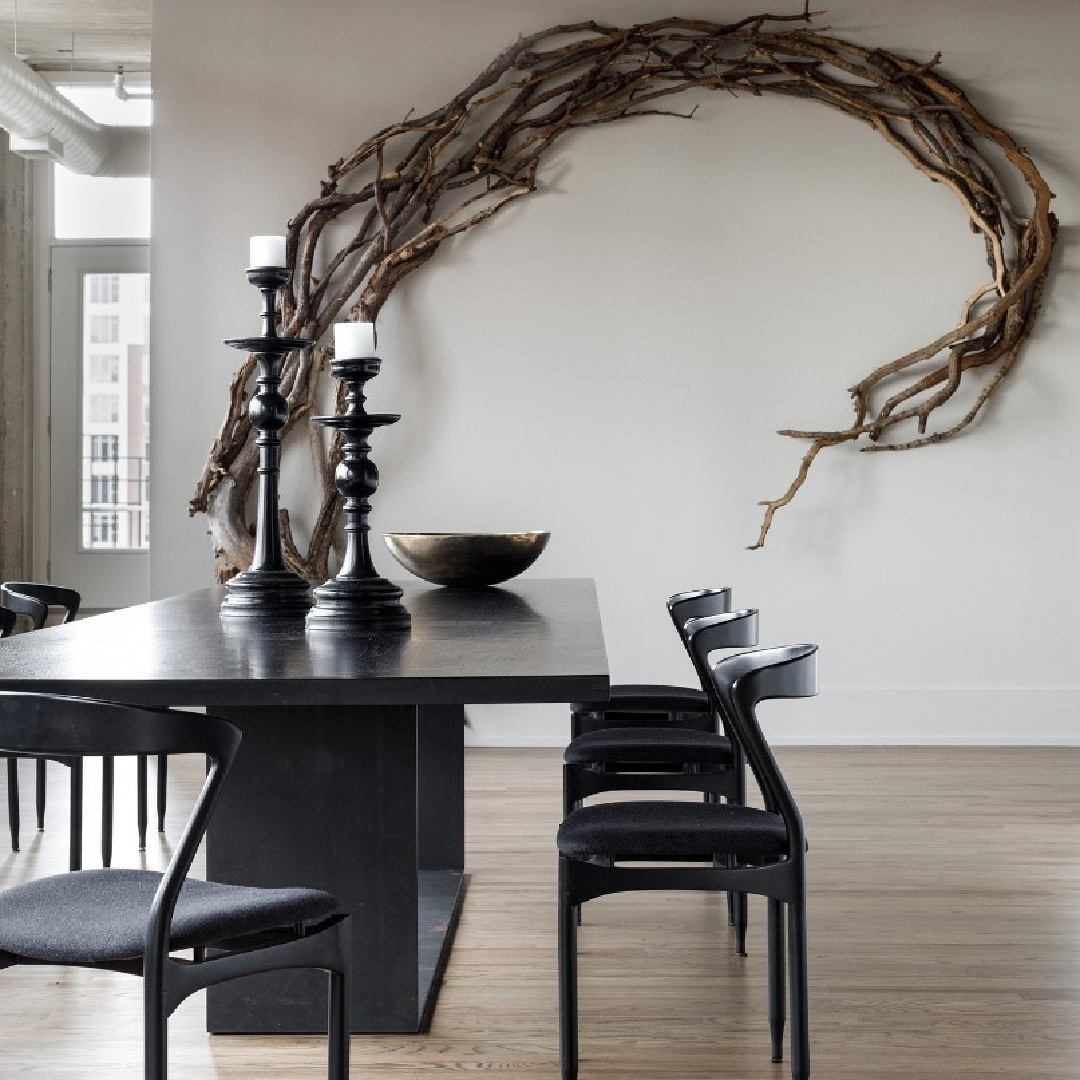 This kitchen just takes my breath away!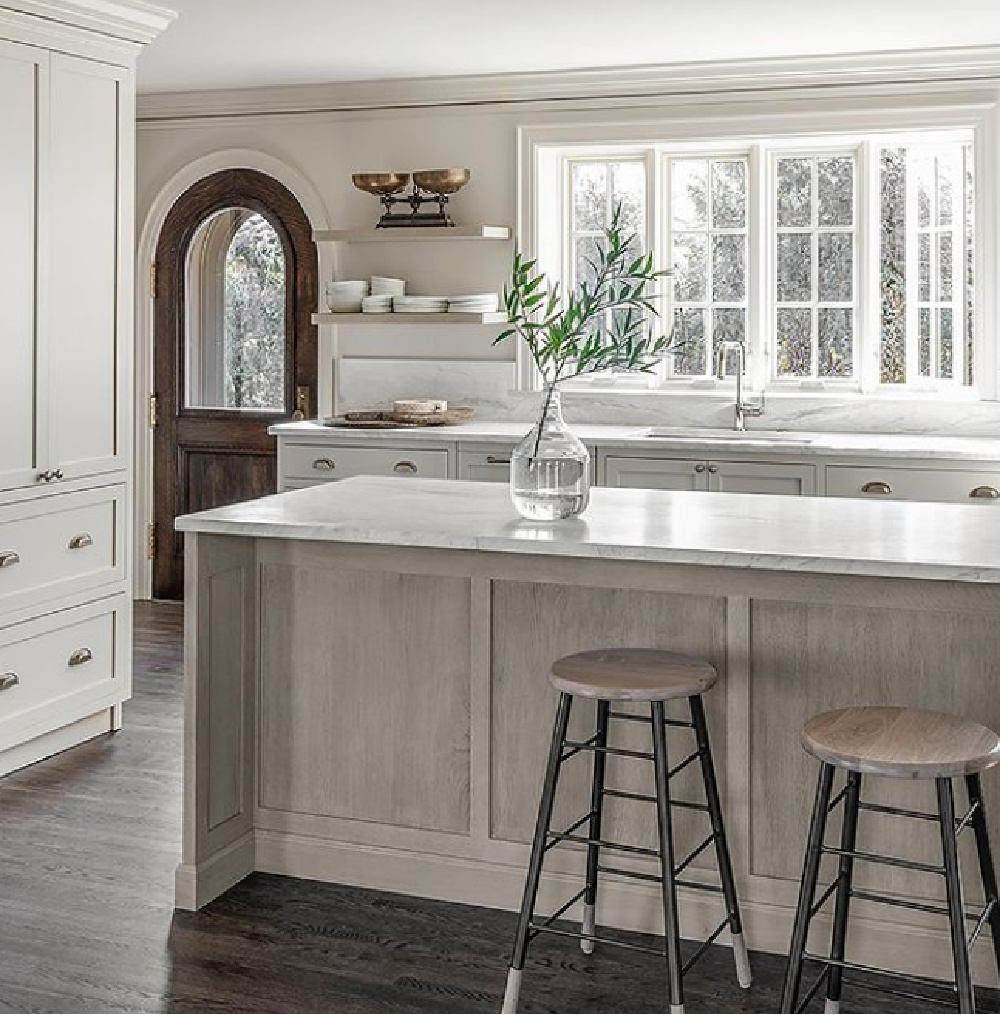 Luxurious Textiles in a Restful, Warm, Sophisticated Bedroom
If you love a chic modern luxe hotel room but wonder how to create the look at home, study MDP's bedrooms. They entail luxurious textiles, high end fixtures and finishes, and soothing neutral color palettes.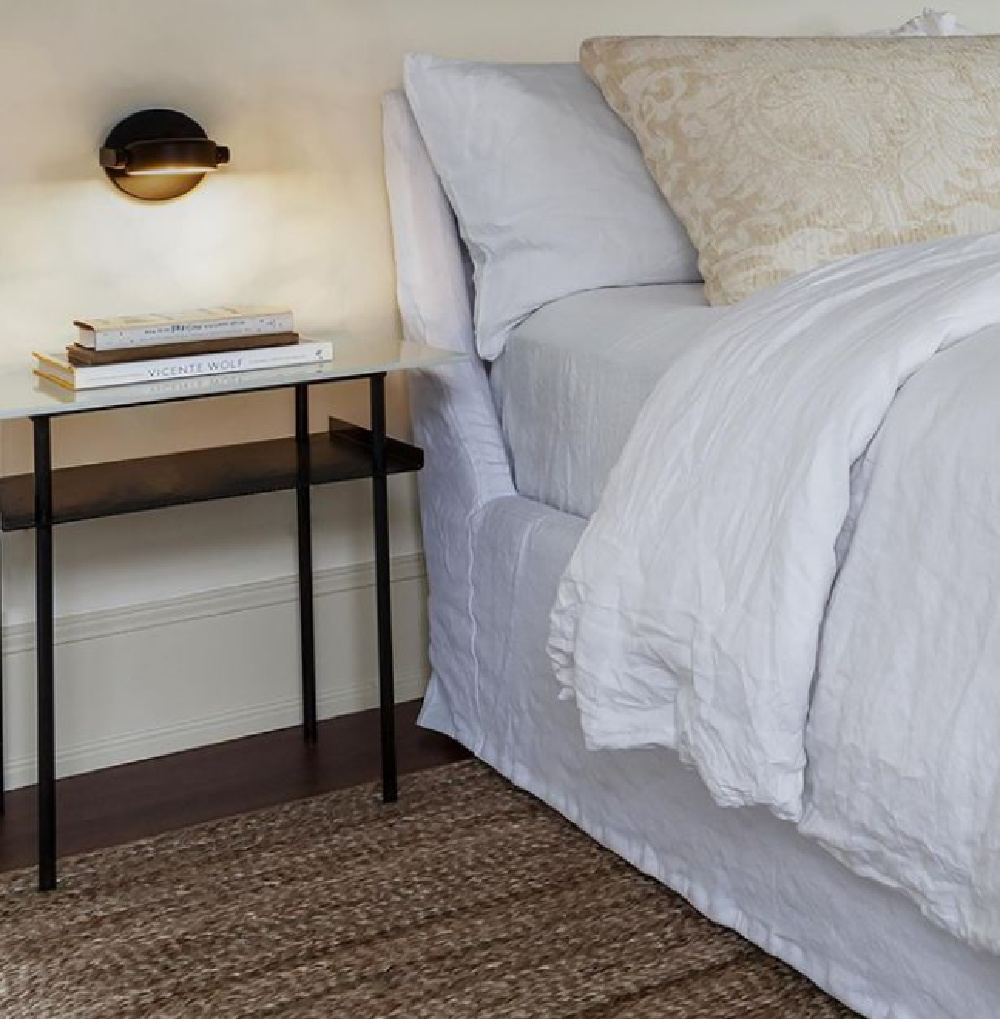 Is your bedside table overflowing with clutter and chaos? Simply start by clearing the decks. Unless you feel comforted by the clutter, a simple basket with essentials could tuck under the bed for visual calm.
Gather Objects Reflecting Your Aesthetic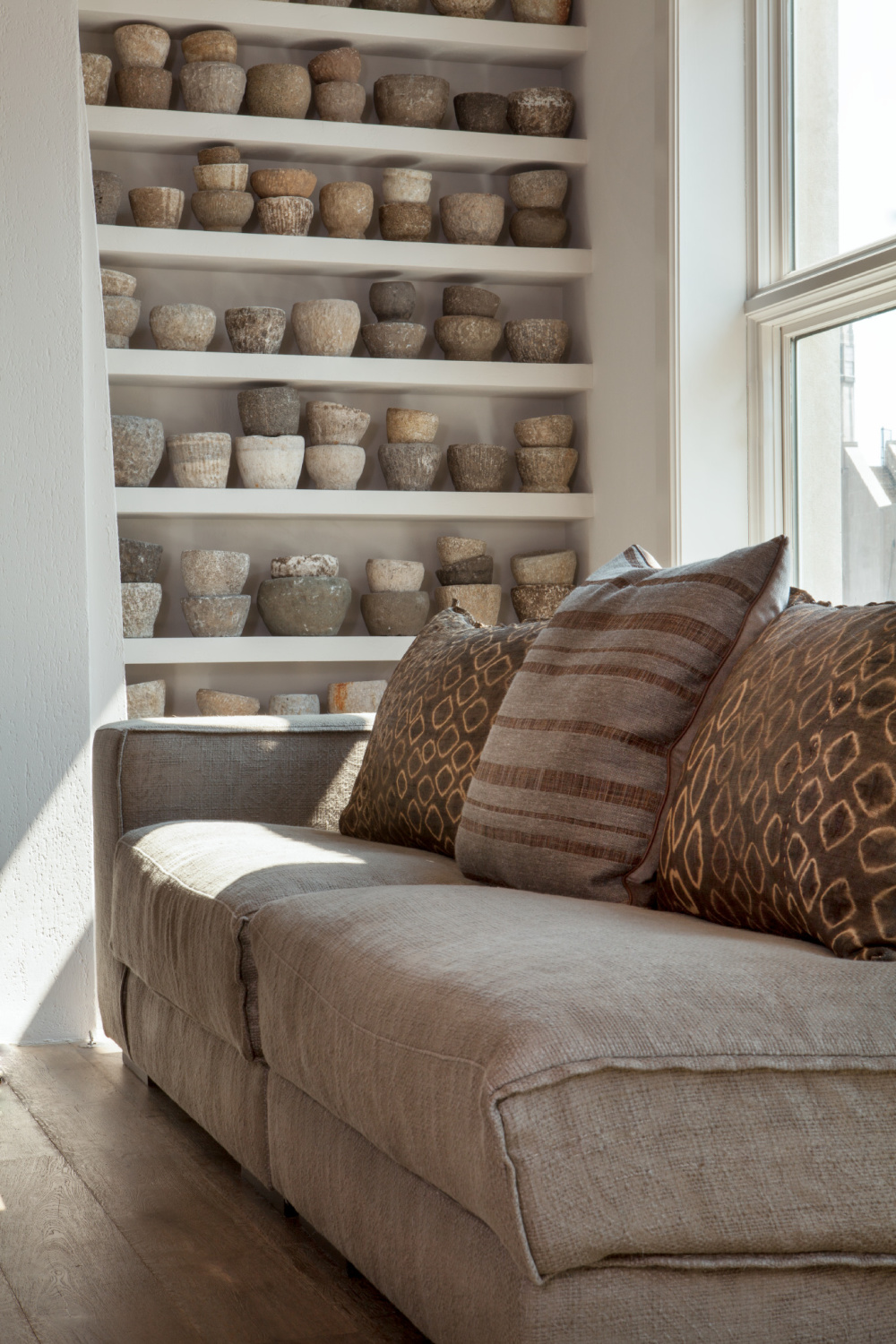 Shelves of gorgeous antique Chinese mortars remind us to collect only what we love seeing everyday. This is an area in which I need to improve! It's so easy to acquire objects here and there that charm us for a moment and hoard them away. How will they bring joy inside a box in the basement?
Workspaces That Feel Warm, Comfortable & Sophisticated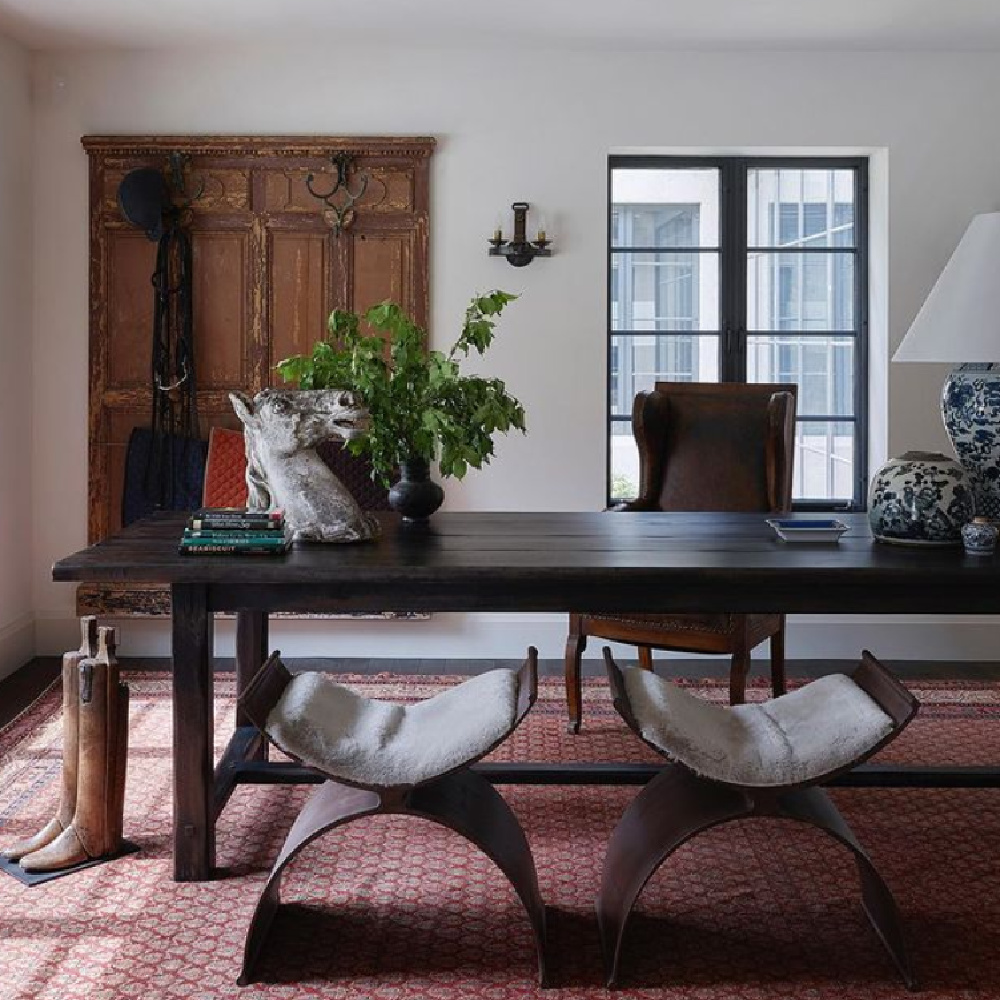 Should you not be able to find a desk you love for your home office, shift your gaze to rustic antique dining tables! This seems particularly wise when your work requires you to spread out or gather others around the table.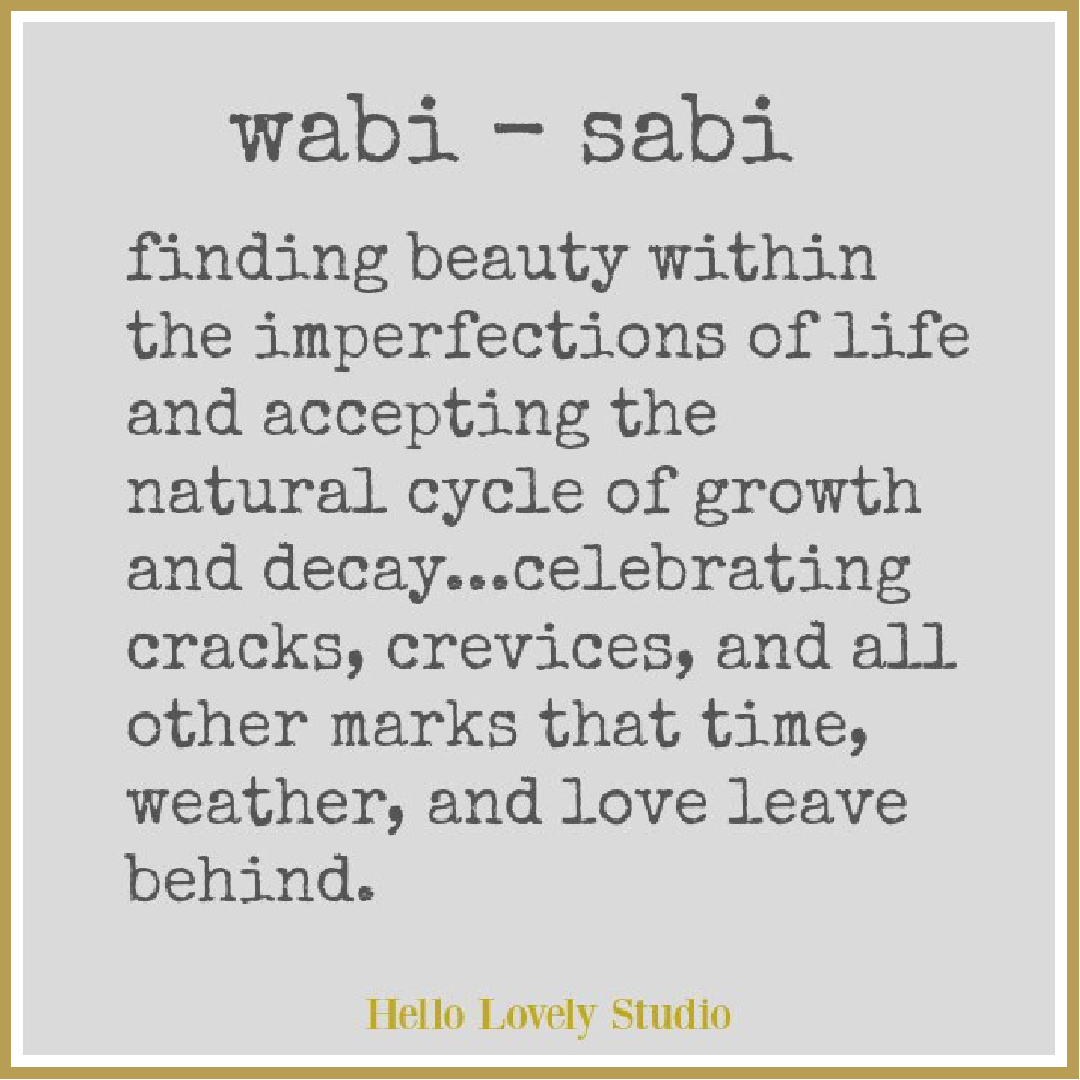 Organic Luxe, Unexpected Textures & Rustic Treasures
Some of MDP's designs feel otherworldly and so utterly original. Love gathering a mix of unexpected wonders? Do it!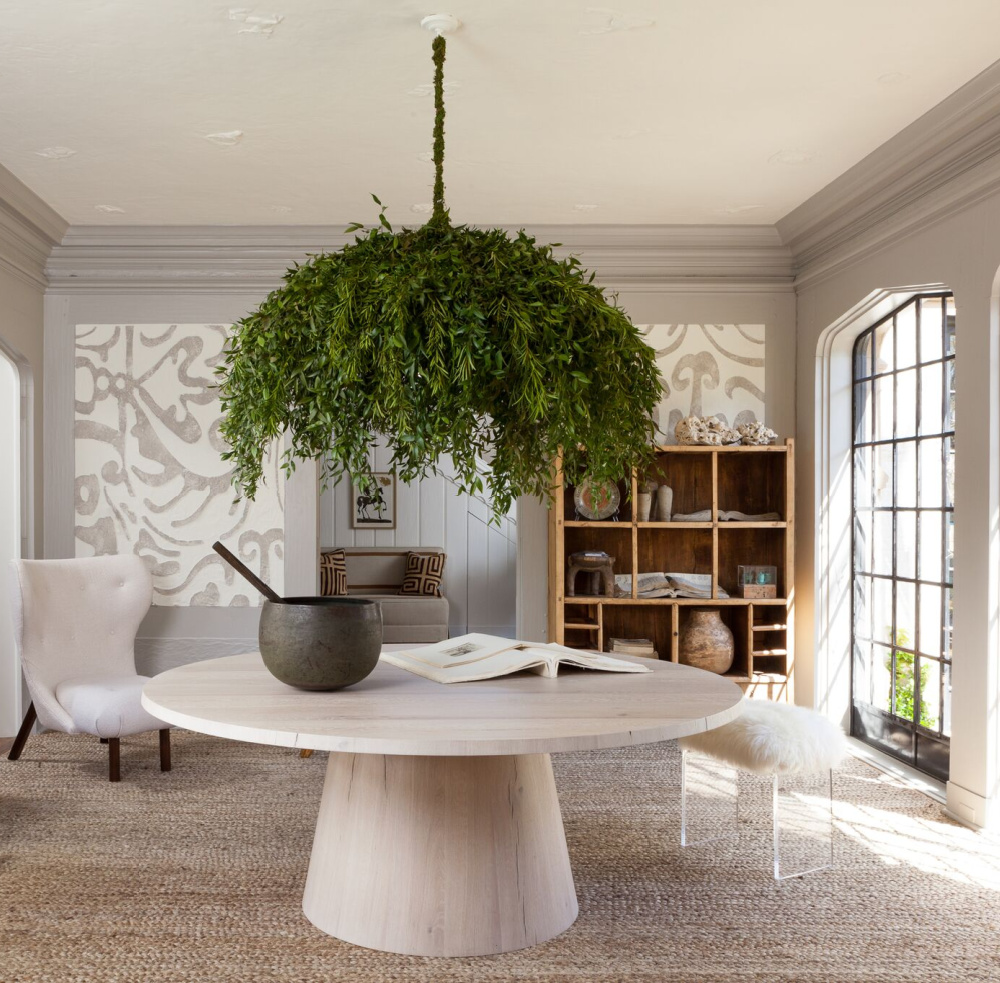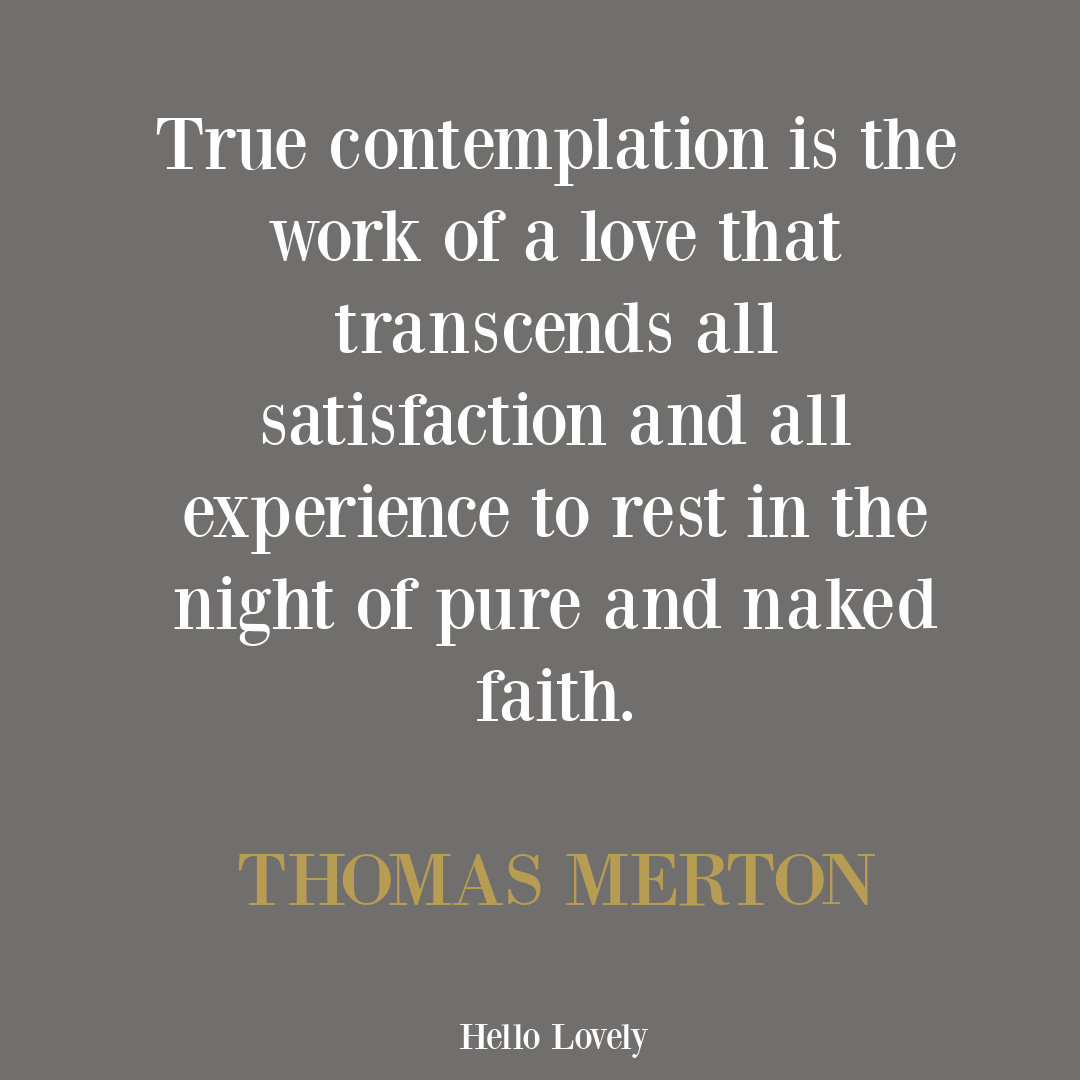 Timeless Bathroom With Modern Vintage Chic
Michael Del Piero addresses windows like a seasoned artist who has mastered light and mood.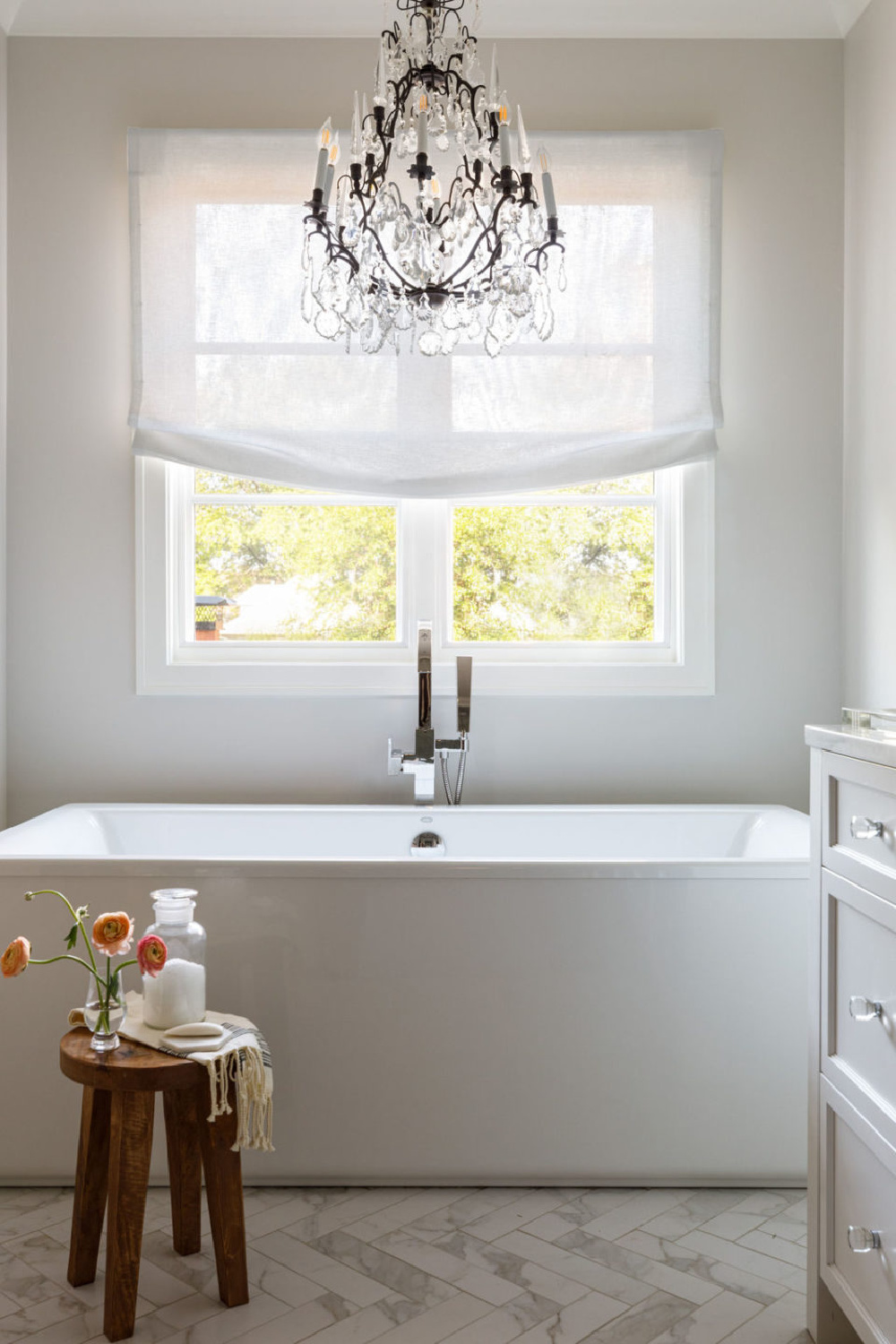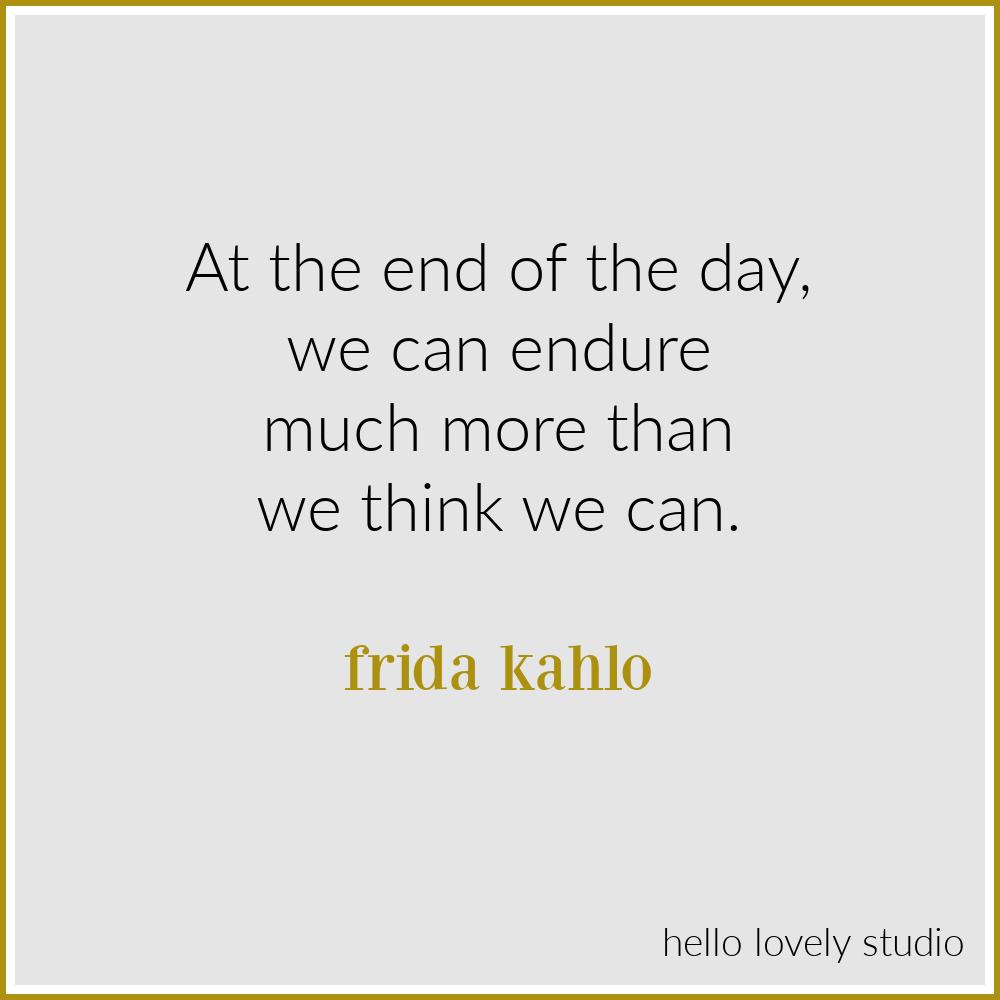 Raw, Imperfect Minimal Luxe Interiors
When the unnecessary is stripped away, the beauty of the essential can emerge. So often, subtraction is the key to elevating a modern design's potential.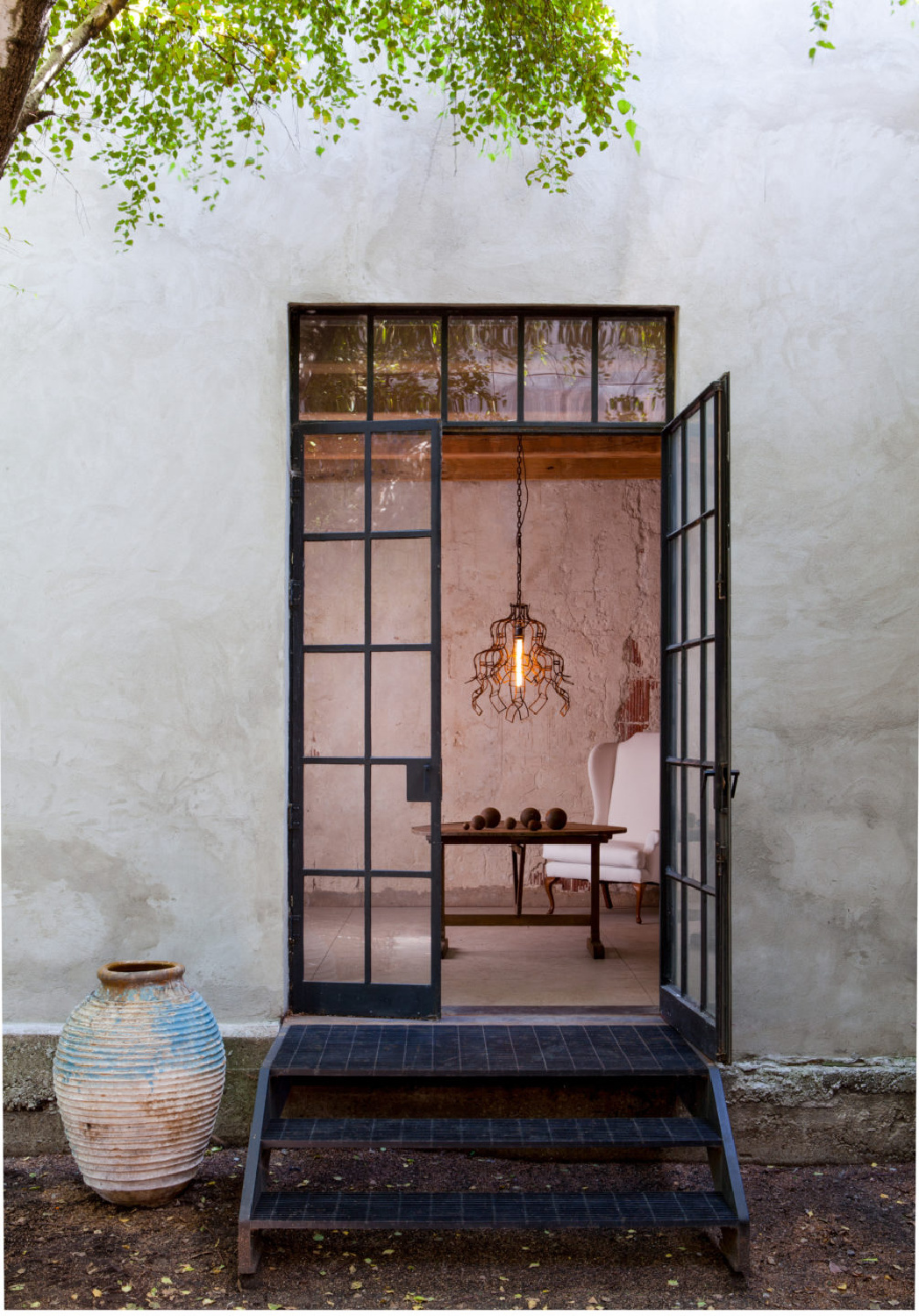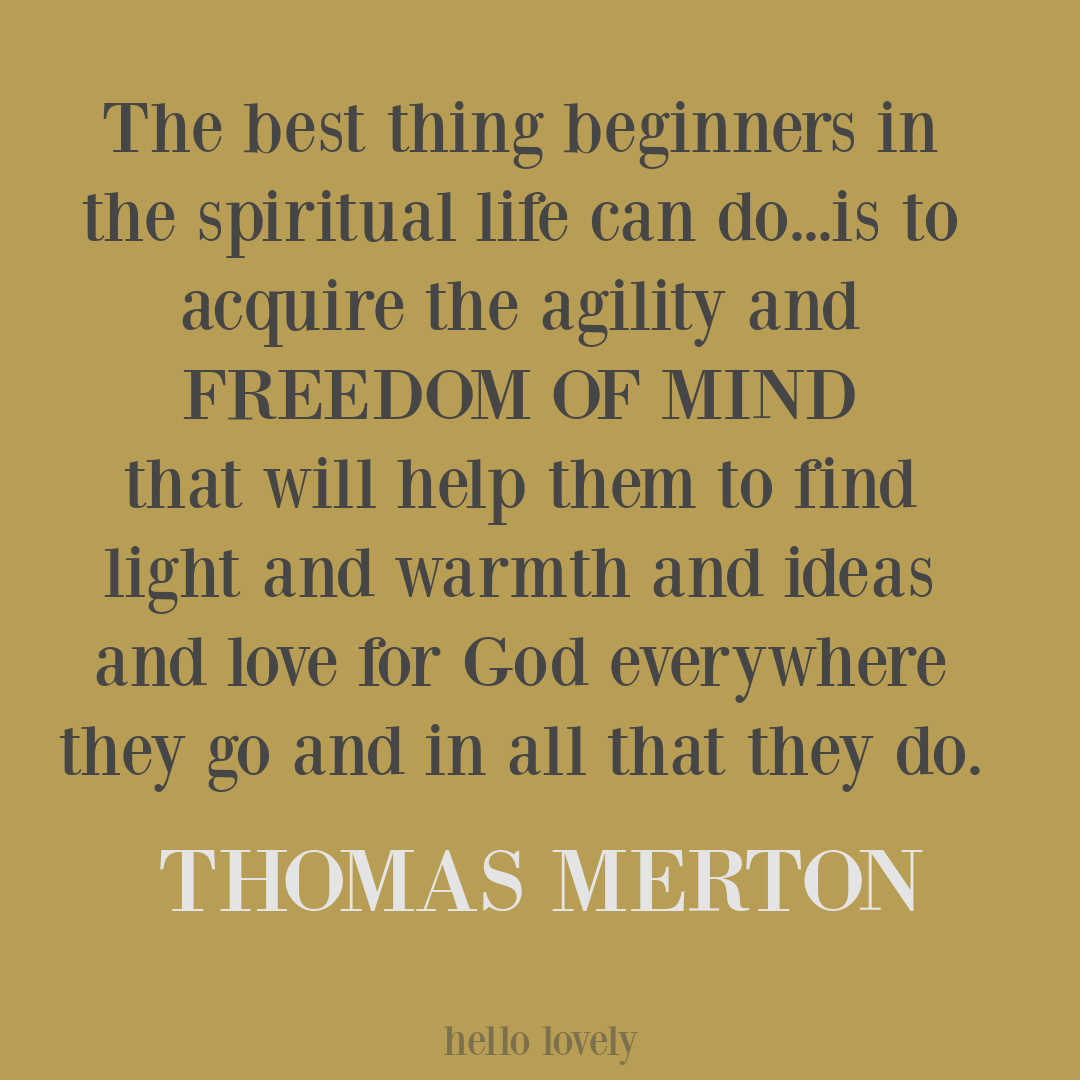 Curly, Twisted, Sculptural Organic Forms
Whether it is showcasing a stunning spiraling root which harmonizes with the geometry of a handsome window or mindfully adding curves to the mix, movement satisfies the senses.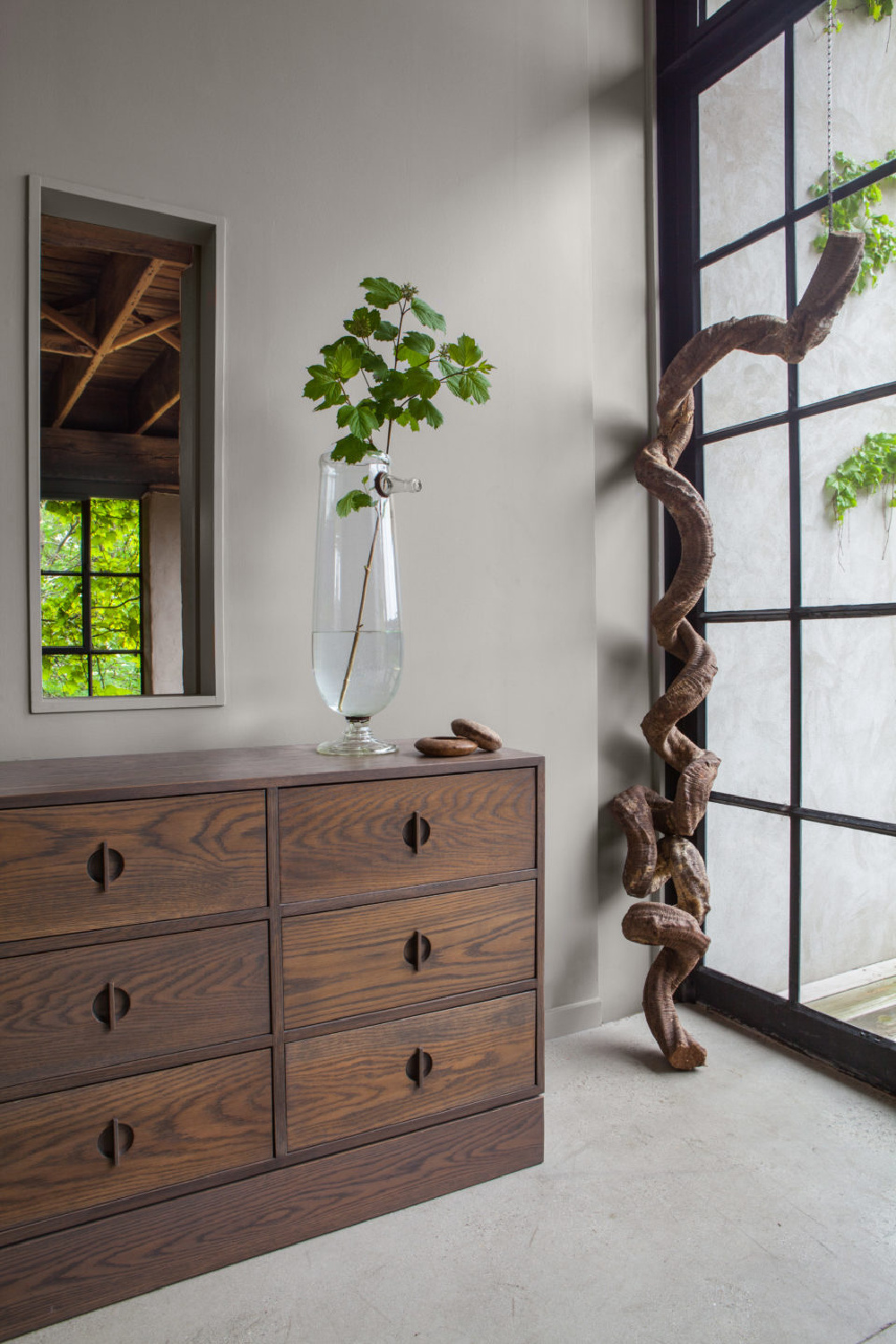 I independently selected products in this post—if you buy from one of my links, I may earn a commission.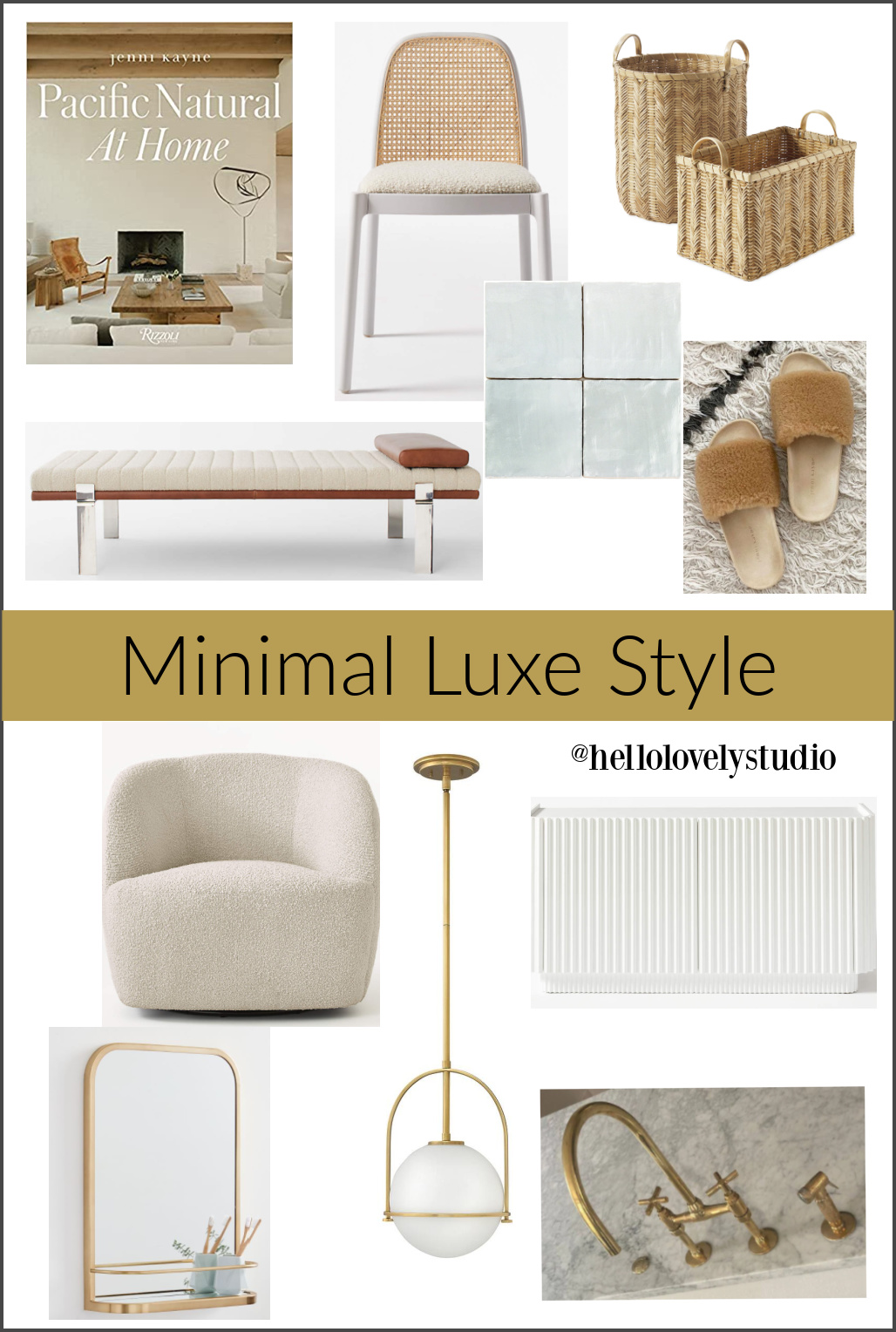 Modern Art With Minimal Style
If you love bold abstract contemporary art, something magical happens when it is wall-sized!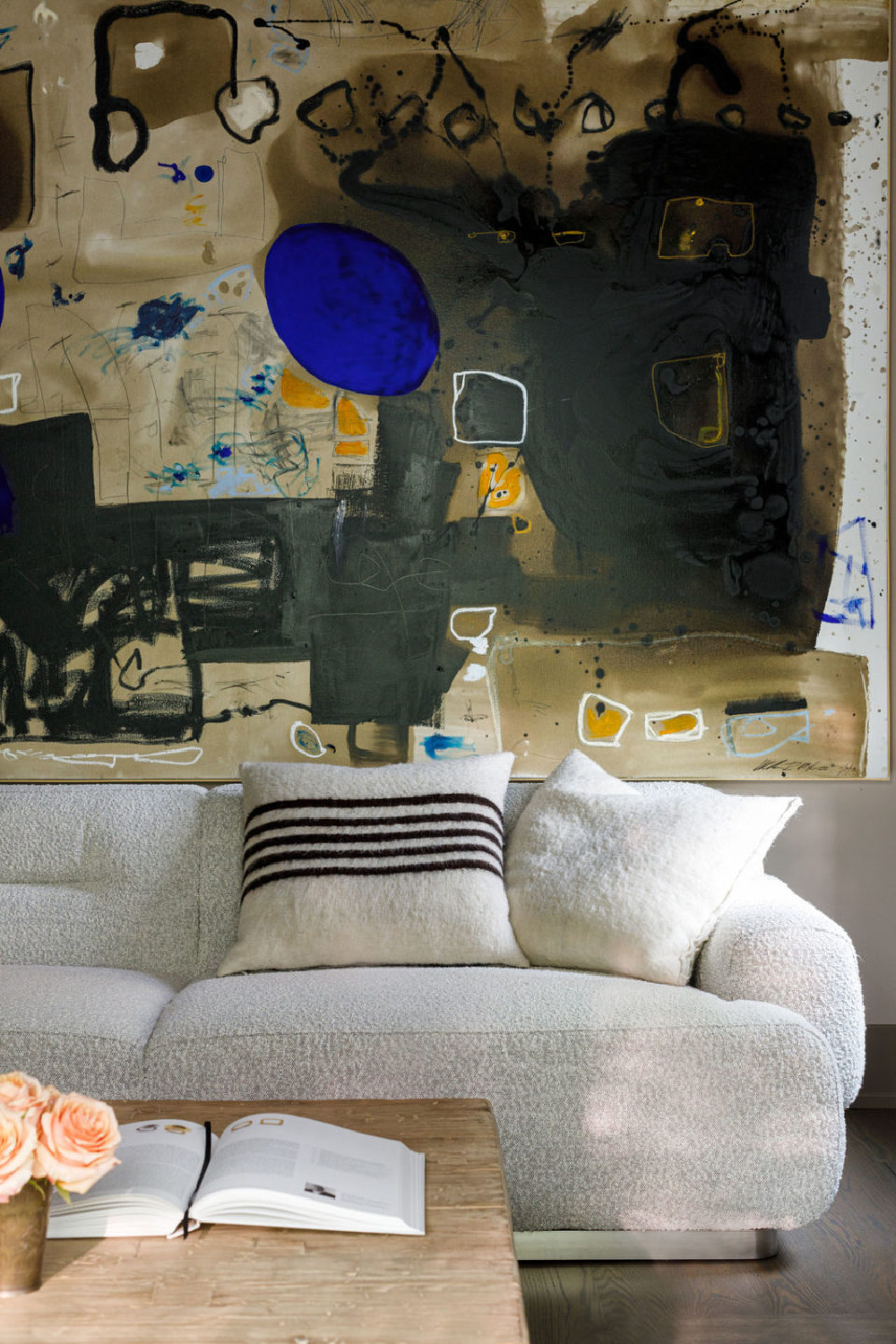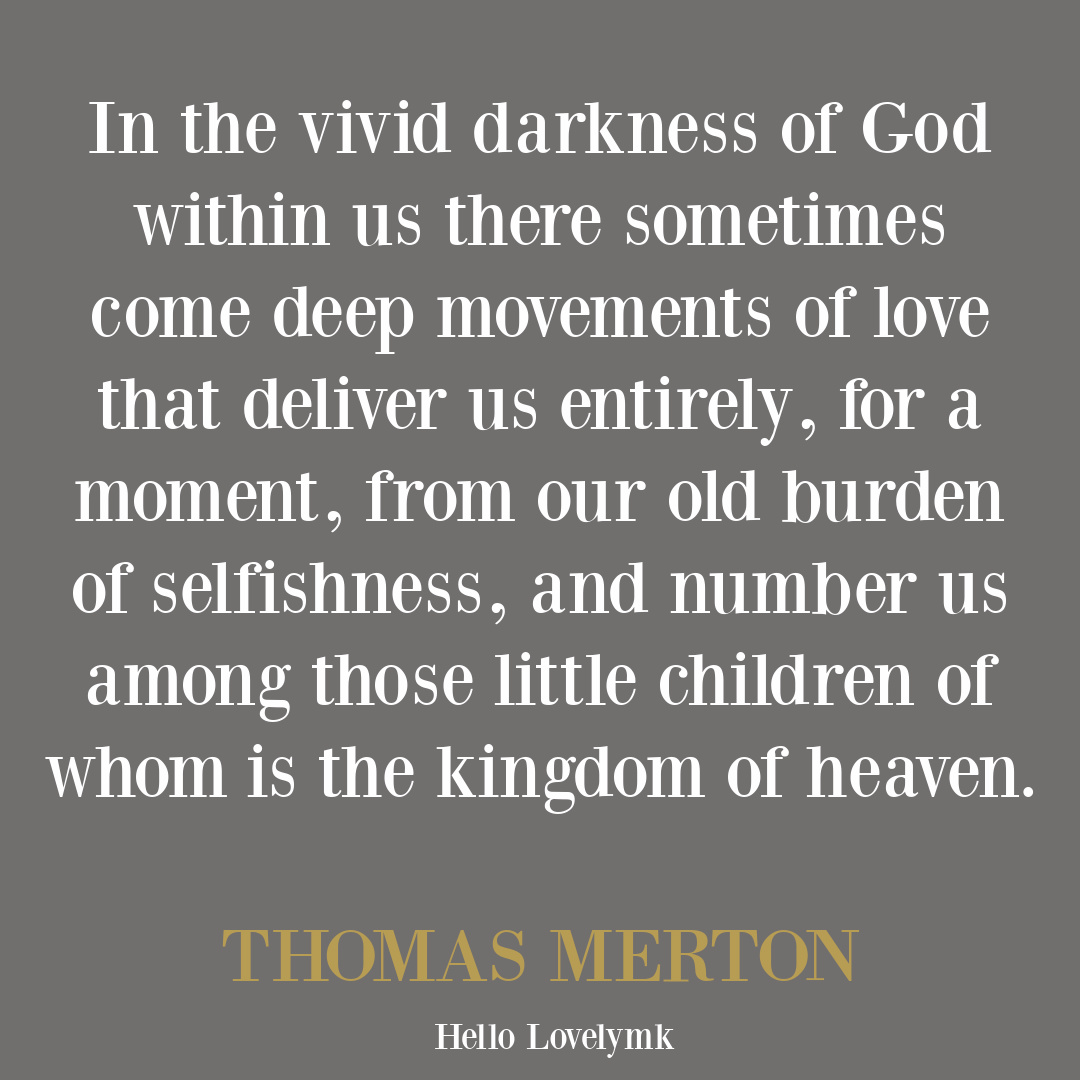 Architectural Meditative Magnificence
Study this design for a moment and be awed by the attention to architectural detail.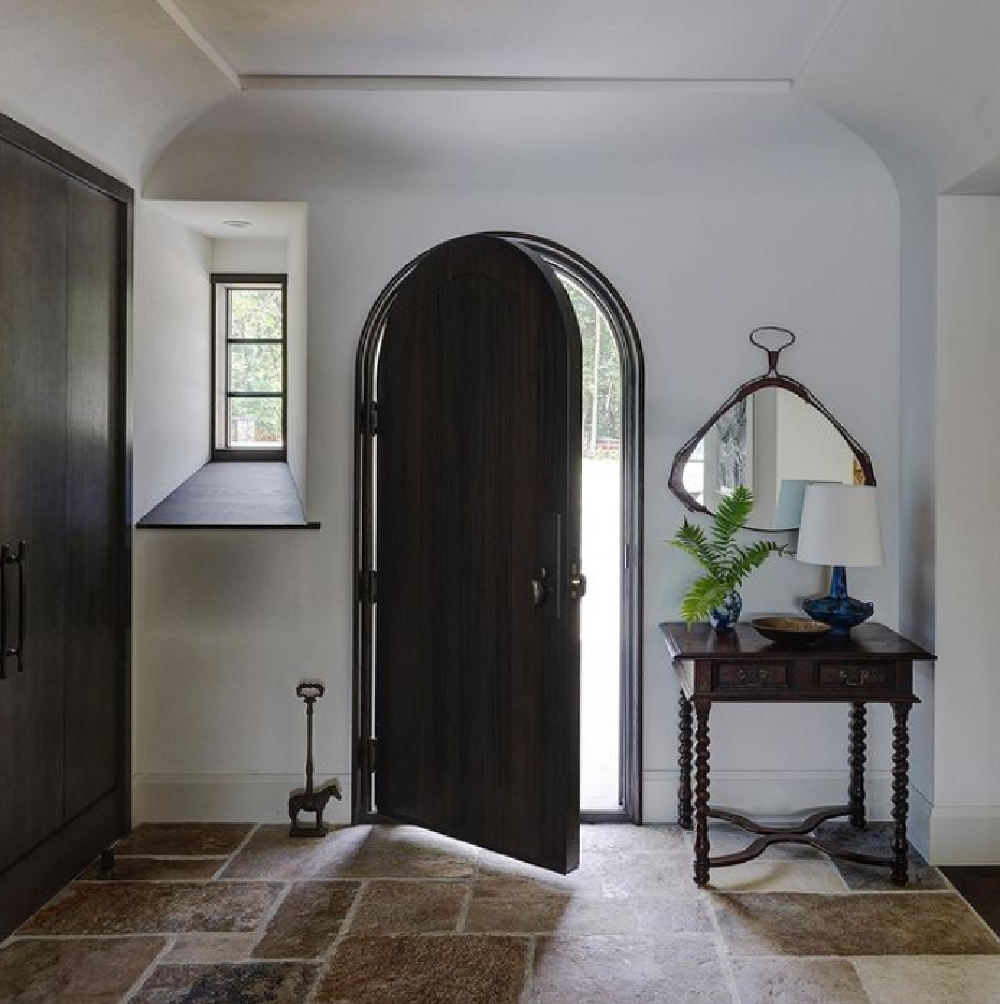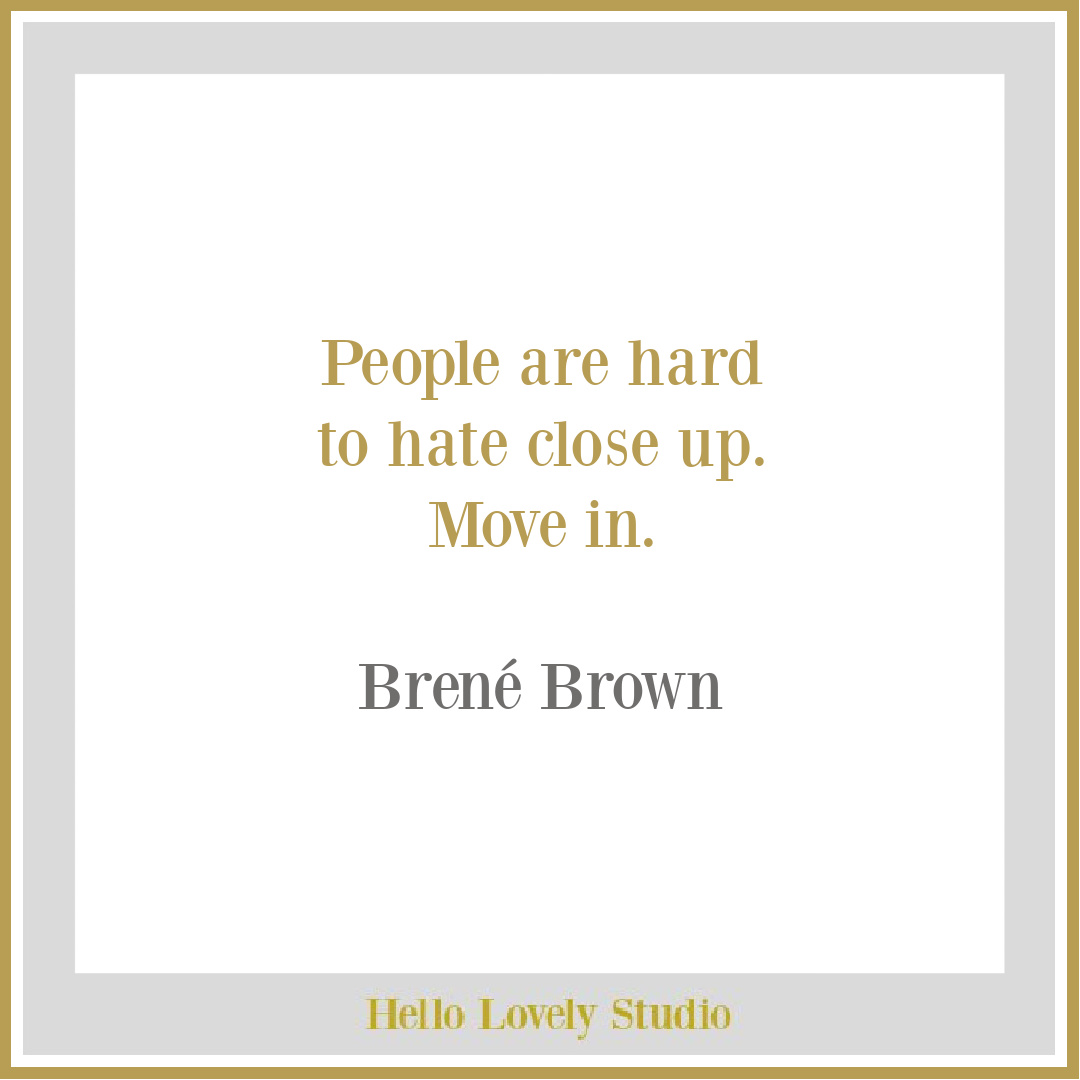 Wild Organic Embellished Forms
You can quickly recognize the art of Lucy Slavinski which MDP chooses for many interiors, and isn't the playfulness lighthearted and joyful in modern designed spaces?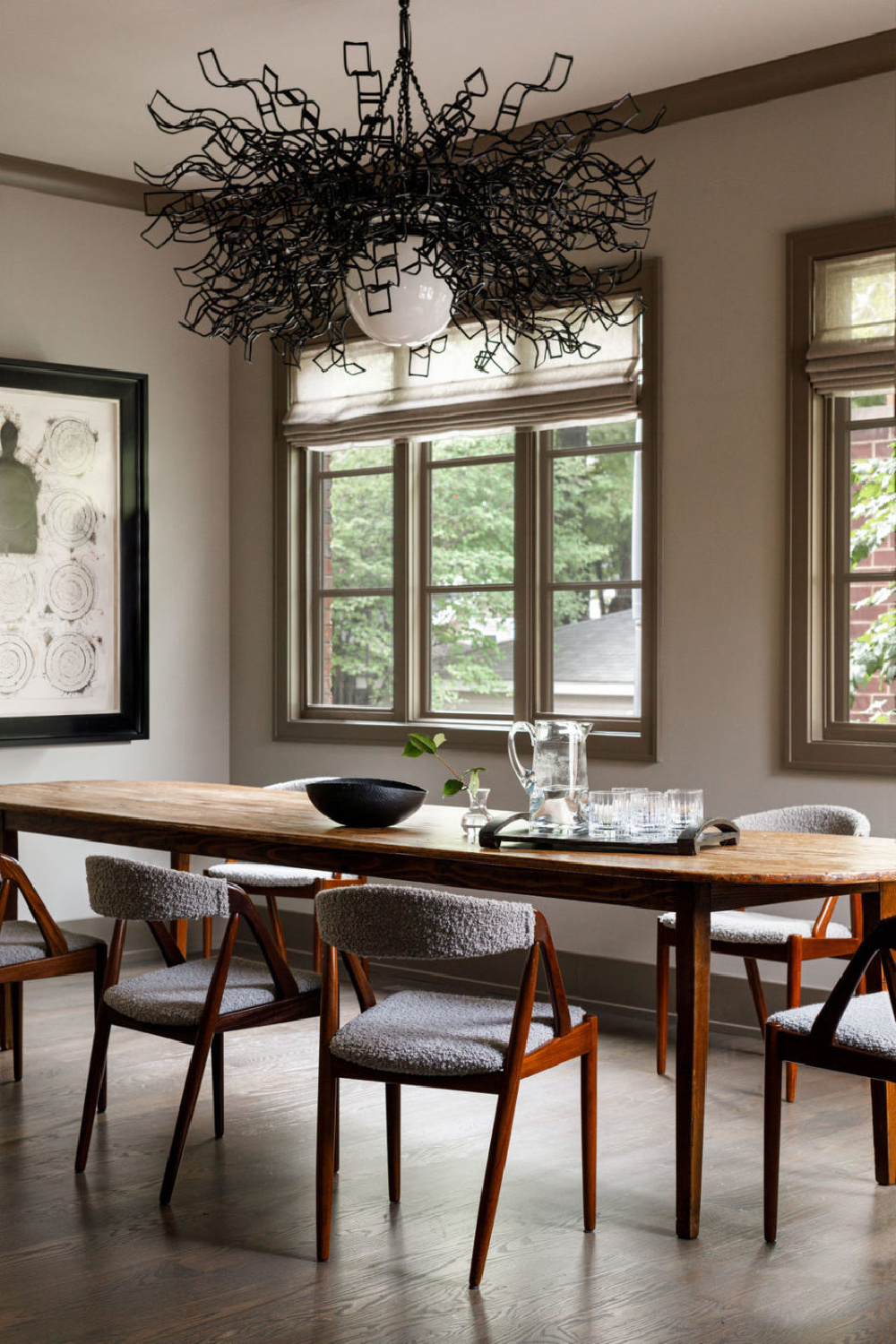 Michael Del Piero's Contemplative Interiors
Calm spaces are often described as Zen, meditative and even contemplative, and the Chicago-based designer synthesizes these qualities as a master guru.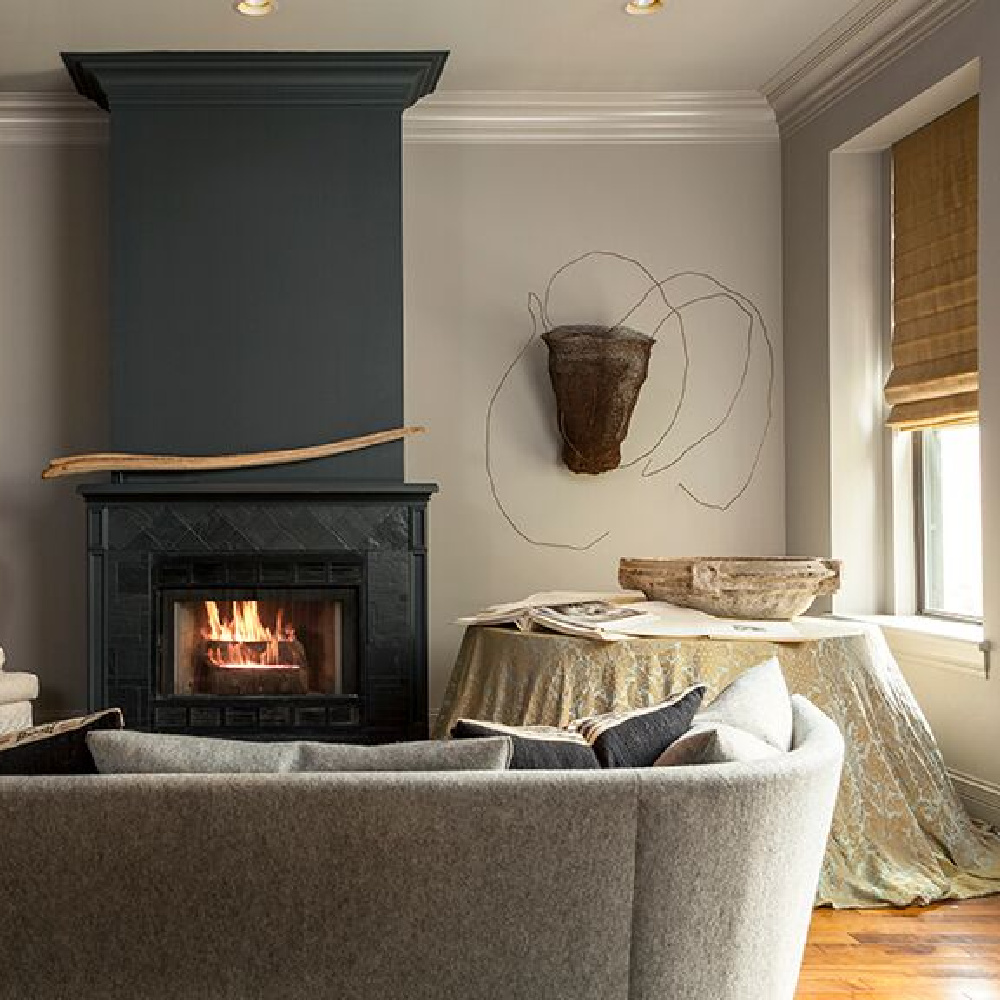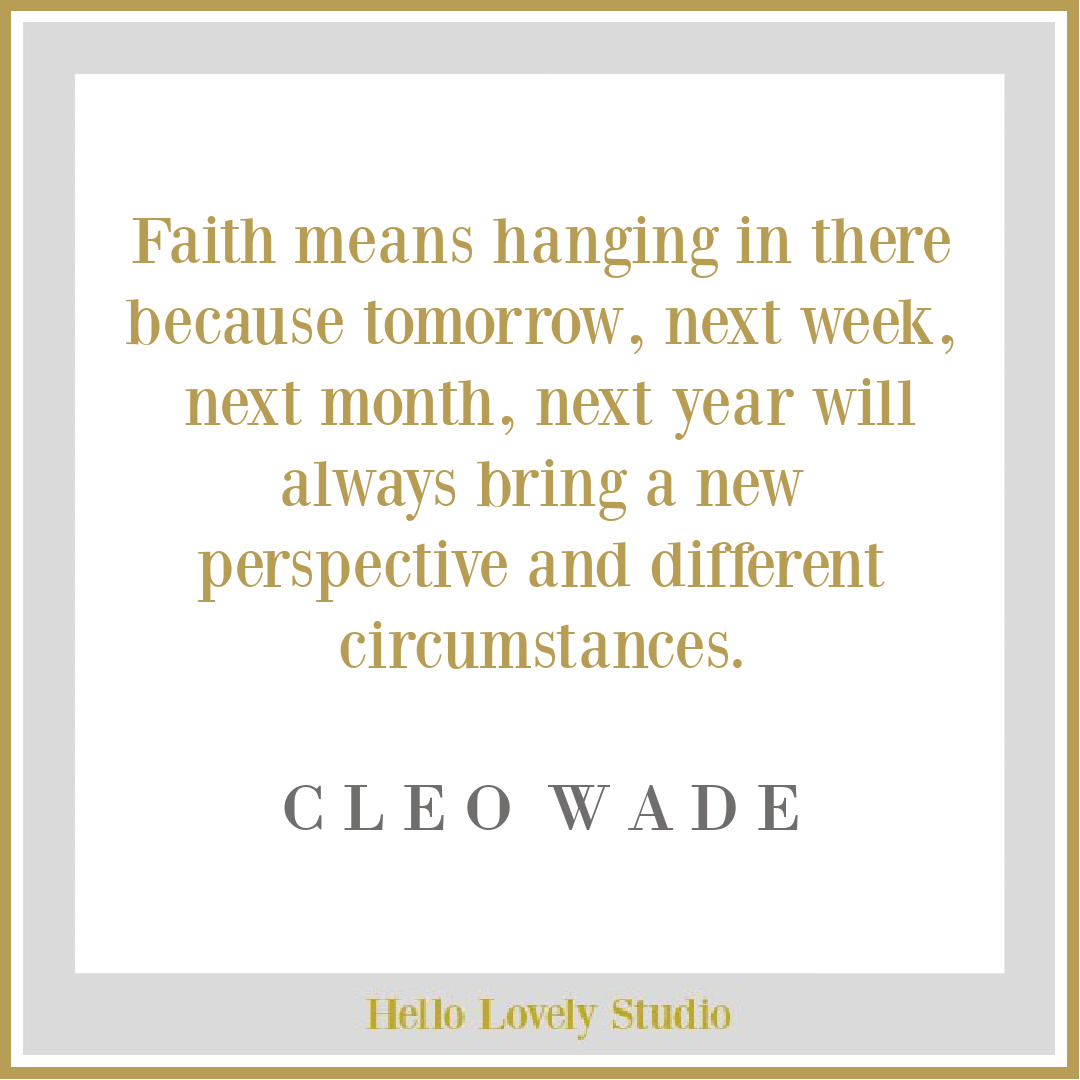 Limited Color Story & Whimsy
I would gladly linger here!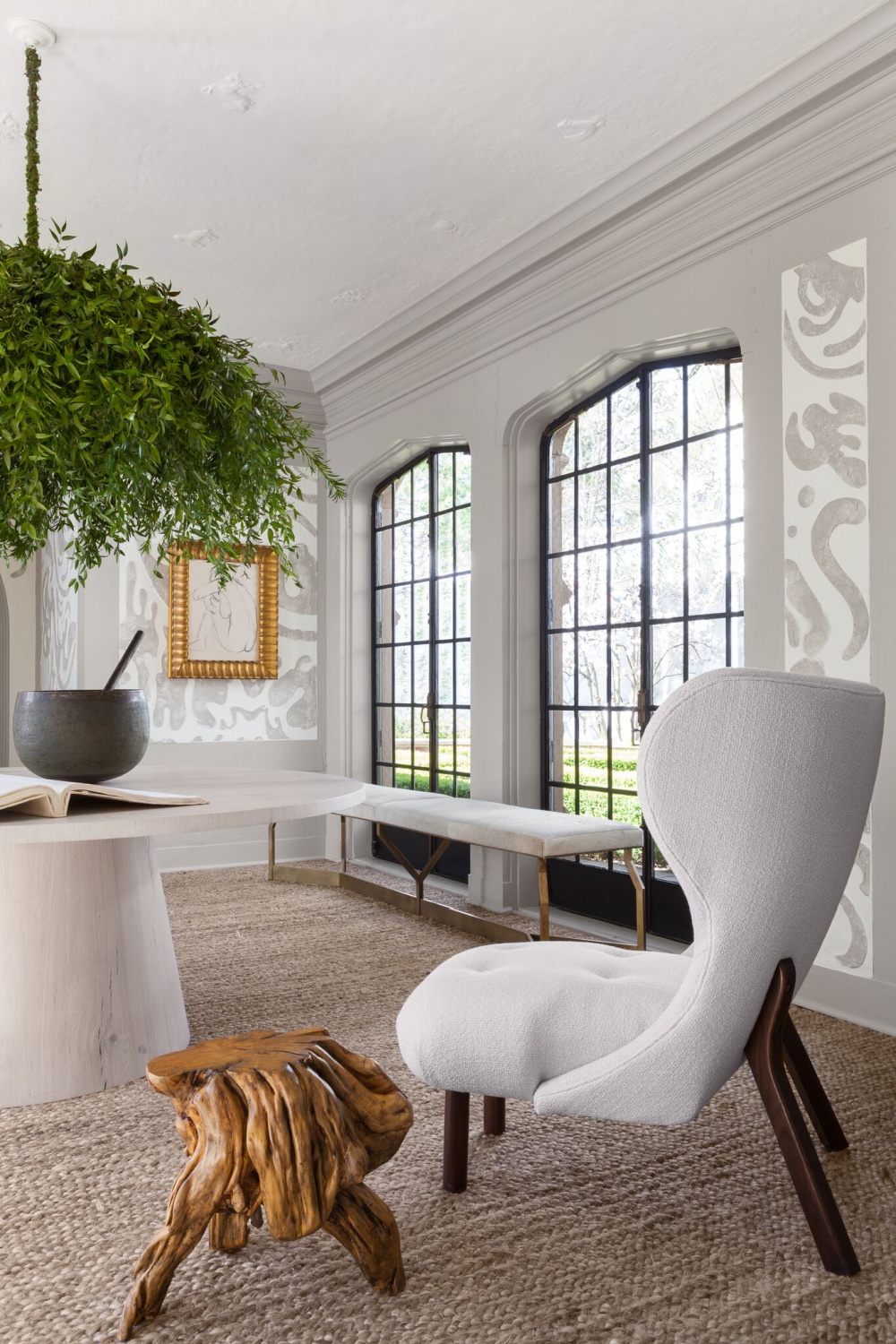 Have a Favorite?
Isn't MDP's modern style refreshingly light and gentle yet dramatic? Discover and pin more global style inspiration from the designer here.
I independently selected products in this post—if you buy from one of my links, I may earn a commission.
Peace to you right where you are.
-michele
Thanks for shopping RIGHT HERE to keep decor inspiration flowing on Hello Lovely!
Hello Lovely is a participant in the Amazon Services LLC Associates Program, an affiliate advertising program designed to provide a means for sites to earn fees by linking to Amazon.com and affiliated sites.