I would not call my toiling at home "sprucing up." We're still in the beyond exhausting stage of delicate demo and days of "any idea which box my ____ is in?" Ya know? Hopefully we will survive another reno adventure! But if you are not moving out or moving in, perhaps these spruce ups will simply (1) keep you moving and (2) distract you from despairing about inflation and war. You'll find a dozen or so spring cleaning and home improvement tasks I intend to tackle in Home Improvement Spruce Ups to Tackle at Home Now.
This post contains affiliate links which I hope you will use since they won't cost you a penny extra yet may earn this blog a small commission.
Home Improvement Spruce Ups to Tackle at Home Now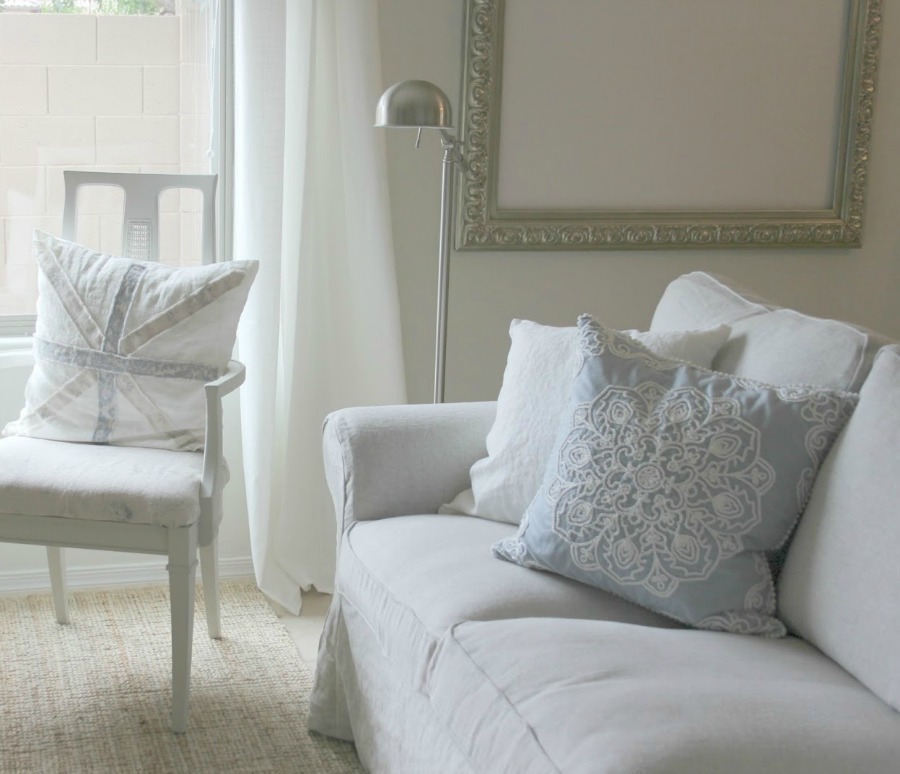 Improvement No. 1: Declutter
I went into some detail HERE about decluttering after reading a great book on the topic that approaches organization from a very realistic and also psychological perspective.
One of the easiest places to begin to clear clutter for spring and summer (at least when you're me) is to store away winter clothing, as well as pillows and throws which seem to accumulate during winte.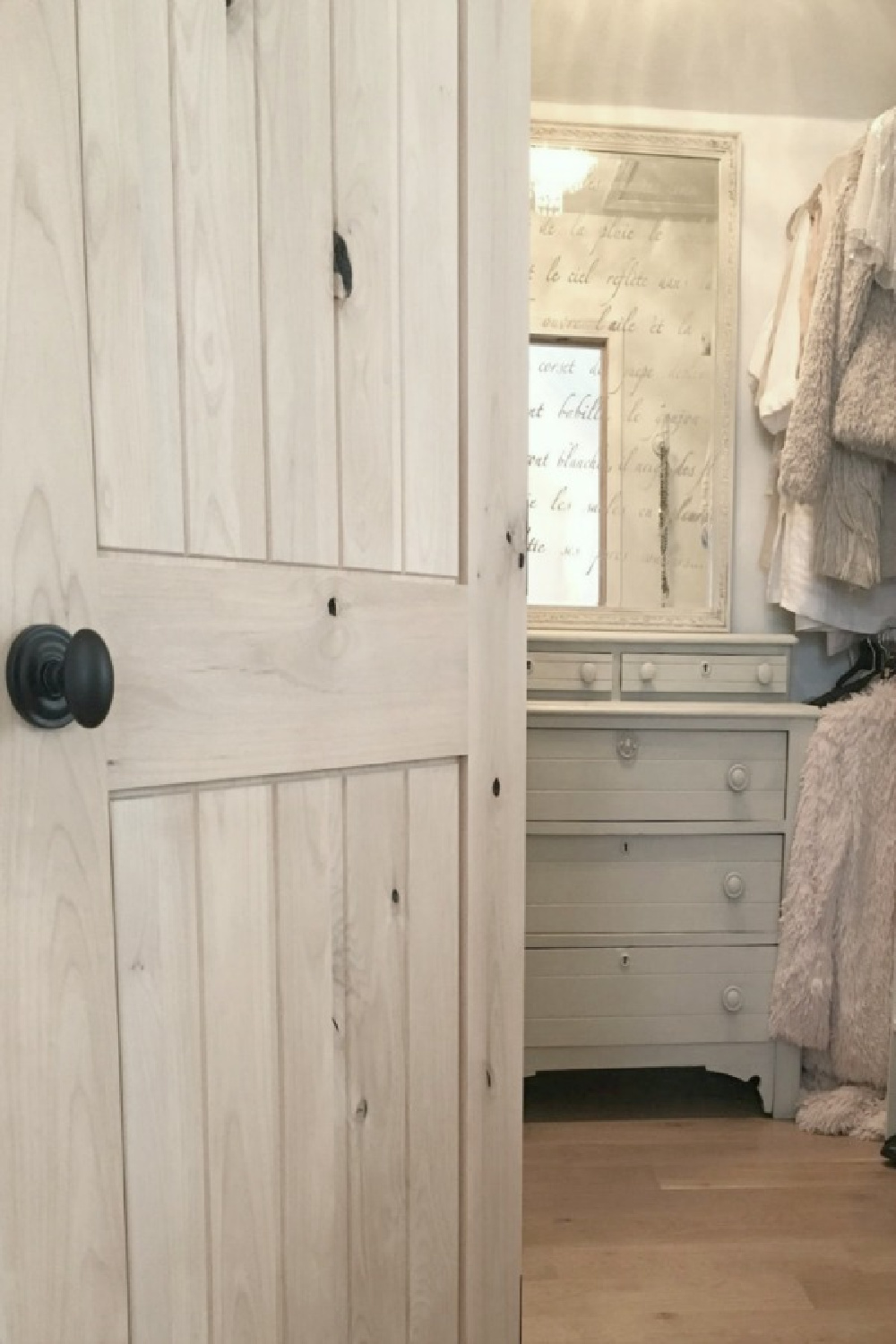 If you lack closet or attic space for such winter storage items, there are always these under-bed containers which will keep them dust free.
These containers are so helpful if you have downsized like us.
Spruce Up No. 2: Pillow Talk
Fresh new pillows for spring and summer!
There's nothing like fresh pillowy goodness. Here's my own personal fave I told you about HERE.
Should you also feel the itch to add a few throw pillows for spring, here are some pretty alternatives.
Home Task No. 3: Sparkling Range & Oven
Hey, no one said this list of spring spruce ups would be glamorous…ha! Let's see how Martha recommends cleaning the range.
While I'm consistent about sprucing up the cooktop daily, with the frequent winter baking I do, the oven can get crunchy.
If you live in a region with long, frigid winters like us, then you probably wait until spring for this chore.
For a self-cleaning oven, open a window since the process is not the most fragrant. Cleaning it by hand? Wear gloves and a mask.
Play soothing music and think about a sweet little reward you'll treat yourself to when that oven is sparkling clean following the labor.
Home Improvement No. 4: Fresher Frig
It's my least favorite thing to do! And I can talk myself out of it like an ultimate Procrastinatista. However, every single time I break down and clean the refrigerator, I am amazed it at how gratified I feel afterward.
I can't seem to tackle my frig cleaning without help from:
It can be awfully motivating to watch someone demonstrate their personal method for cleaning that big boy.
Spruce Up No. 5: Clean Windows Like Martha
This quick video from Martha will enlighten:
Maybe these will come in handy:
Spring Clean Idea No. 6: Upgrade Towels
Old ones can become dingy, and fresh new towels can be one of those 'everyday lovely' layers of daily hygiene to bring function and smiles.
I recently discovered the beauty of soft muslin cloths for gently removing makeup, cleansing my face, and anything for which you might use a washcloth. These cloths are used in spas for facials and more commonly, for babies.
Since I have sensitive skin prone to rosacea, making the switch from more abrasive terry cloth to baby-soft cotton-y layered muslin has made a significant difference. (While exfoliation can be wonderful, you don't want to overdo it and disturb the skin's barrier.)
I'm crazy about the color of these towels from Boll & Branch…I have them in dark gray, but I can imagine a decor plan built around these! They are luxurious, and after buying bath towels from RH for years, they rival those!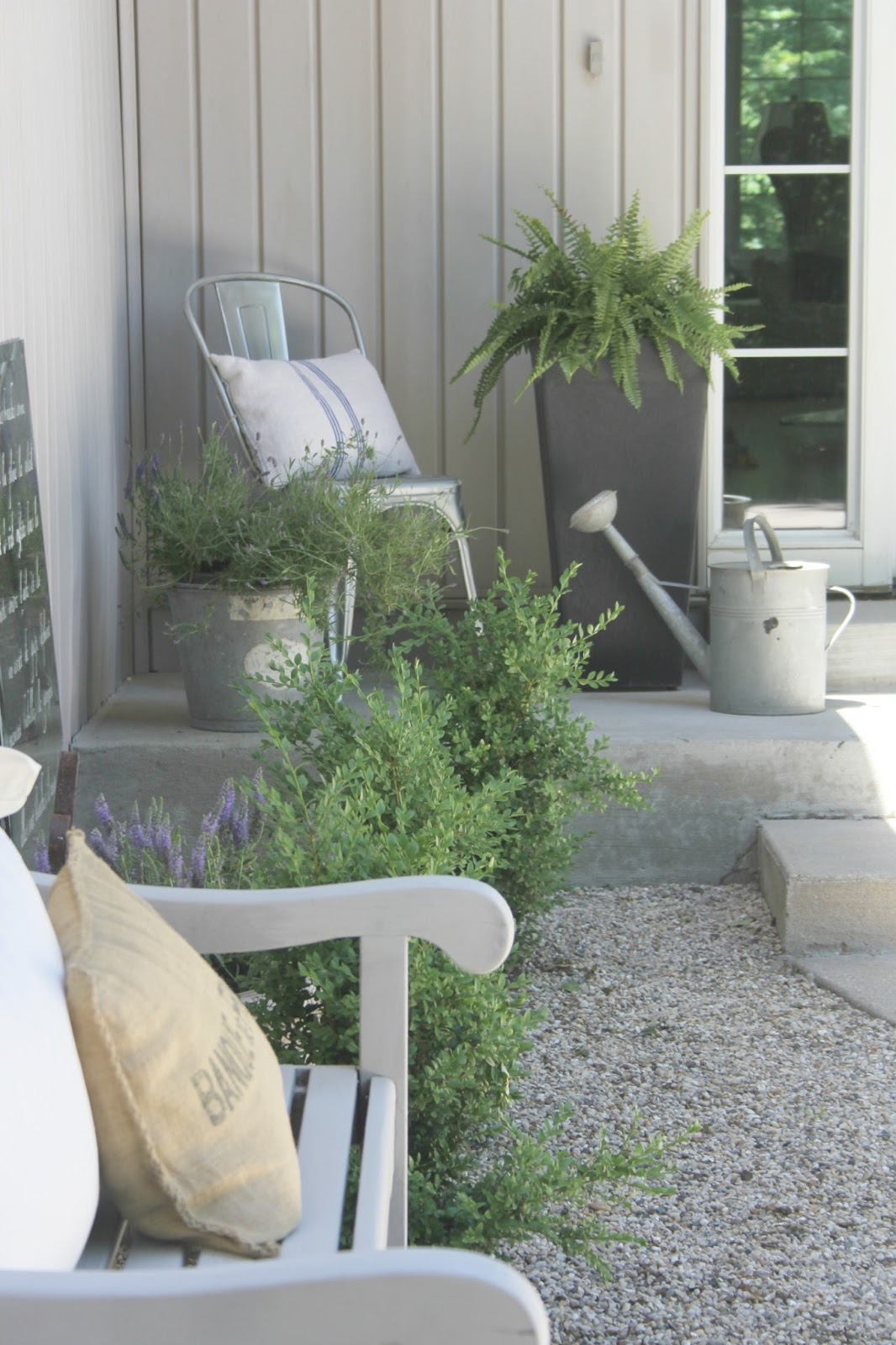 House Spruce Up No. 7: Porch Pretty
Choose a mild and less windy day to sweep, clear debris with a leaf blower, and hose off your porch to set the stage for spring.
Here's a pretty book I own that may inspire you decor-wise:
We have two of these these planters from Home Depot on the front porch flanking the front door, and anything planted or plopped in them looks fabulous.
They can be left outdoors year-round, which helps so much when your storage is limited!
This is my favorite custom, grainsack handmade pillow found HERE.
Home Improvement No. 8: Replace the Shower Curtain Liner
Here's a little spruce up packing a huge punch, and changing out a new shower curtain liner each year takes all of about 5 minutes!
I like buying the extra long liner for our walk-in shower for extra flexibility in positioning the curtain rod and extra protection for keeping moisture inside the shower.
Over time, those splashes outside of the shower can create mildew issues and worse!
Spruce Up No. 9: Change Filters
Where ever you have filters, make sure you have fresh ones. The furnace is an obvious place to start, but also check any ice maker, vacuum, and vent hood filters (mine become greasy quickly!)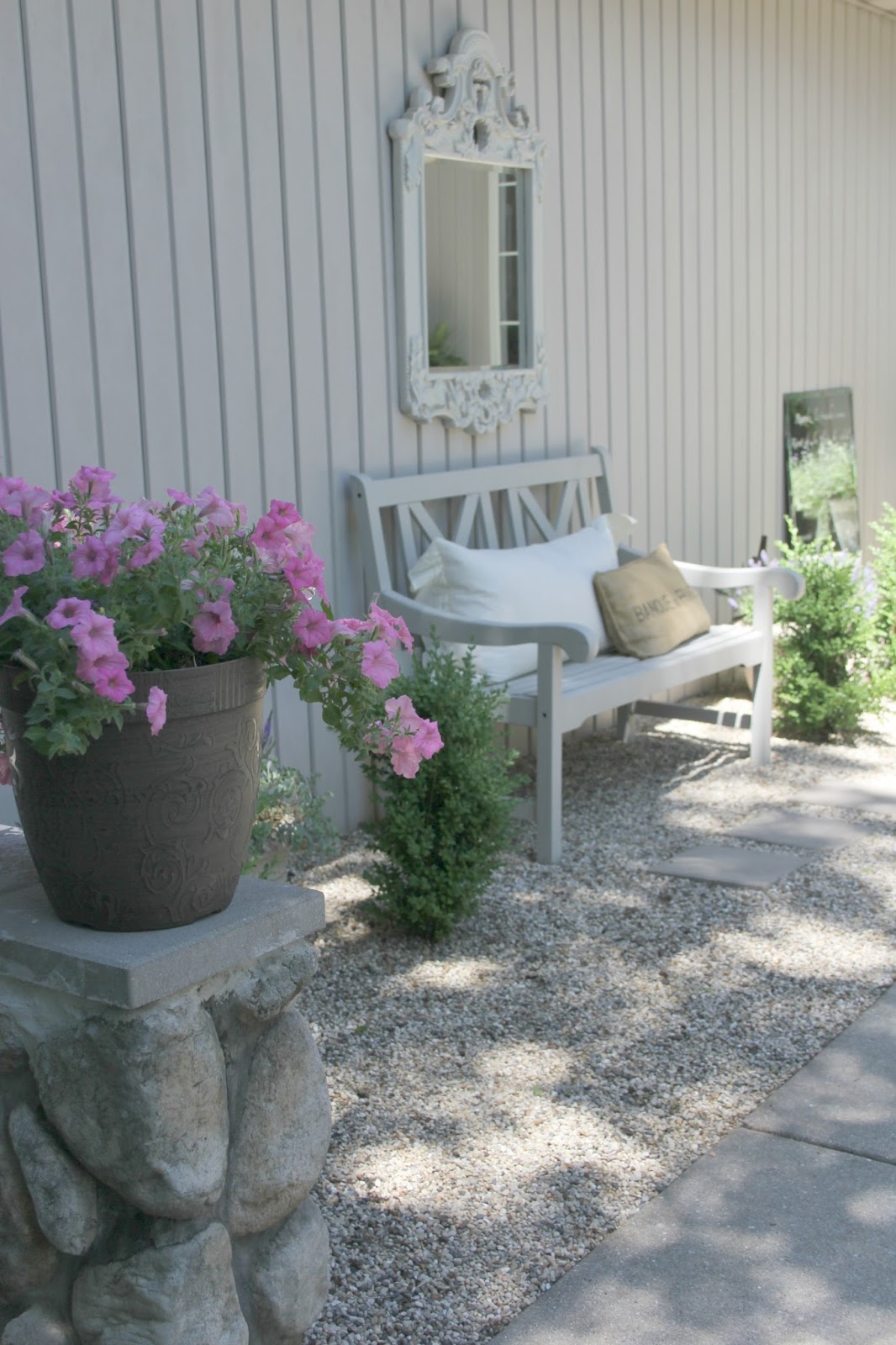 Spring Cleaning No. 10: Steam Clean Rugs & Carpet
Don't you love that feeling after the rugs have been cleaned!?! A no shoes in the house policy helps tremendously with keeping them cleaner all year round. You're likely well aware of the dangers of chemicals traditionally used for cleaning carpets.
Here's an article that mentions conventional household ingredients to create powdered mixtures for the job. Steam cleaning is our preferred method and has always worked well. If you plan to buy a cleaning product for the job, make sure to look for nontoxic, green-certified, cleaning solutions that are recognized as safe by the FDA.
For day to day cleaning of floors, I have been using this cordless Dyson model for years now, and it makes so many chores easier. It is stored on the wall (mounts to a charger) in the laundry room…so convenient!
Home Improvement No. 11: Rake Yard
At the time I wrote this, my husband was outside with a rake, oblivious to the fact it began snowing 30 minutes ago! This is Northern Illinois living!
No yard to rake? Lucky! Our yard was a doozy to address with its expanse of mature trees and fallen leaves.
Psst…wish I could say our yard resembles this one–you may recall this tiny house property designed supberbly by Jeffrey Dungan.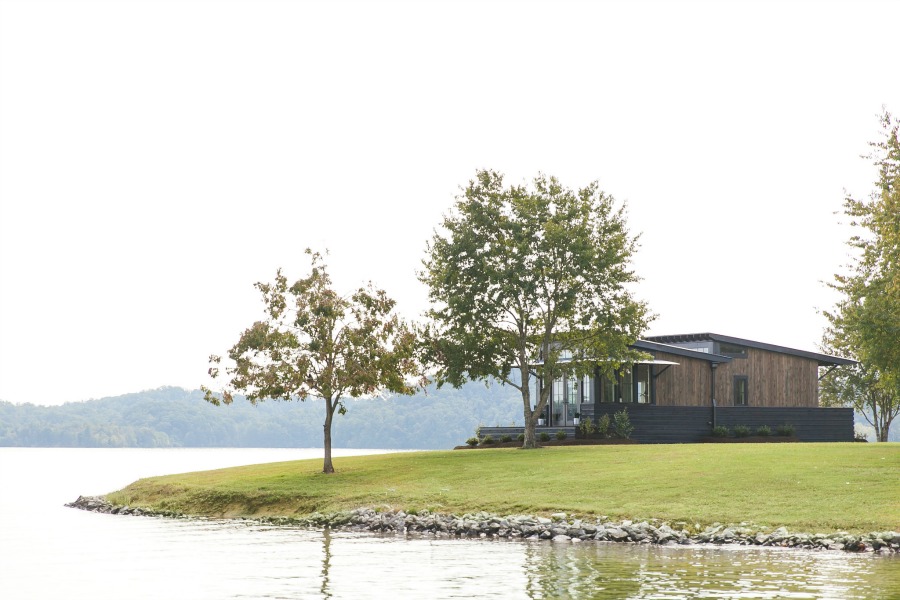 Spring Spruce Up No. 12: Paint Touch-ups
It simply will NOT take as long as you think it will.
Trim touch-ups is next on my to-do list, and I always dread it because I think it will take weeks when in reality, I can typically make a big dent in the chore within a single day.
If you need ideas for white paint colors, see this story about paint colors you may haven't considered.
A freaky thing I do…I cannot resist collecting vintage paintbrushes from the fleamarket and garage sales. I think the aged ones look beautiful, yet I cannot bring myself to use them! Nope. Here is my favorite paint brush for any number of jobs:
If you missed the post about enchanting handpainted landscape murals printed on paper and have a moment…do be inspired by THIS LOVELINESS.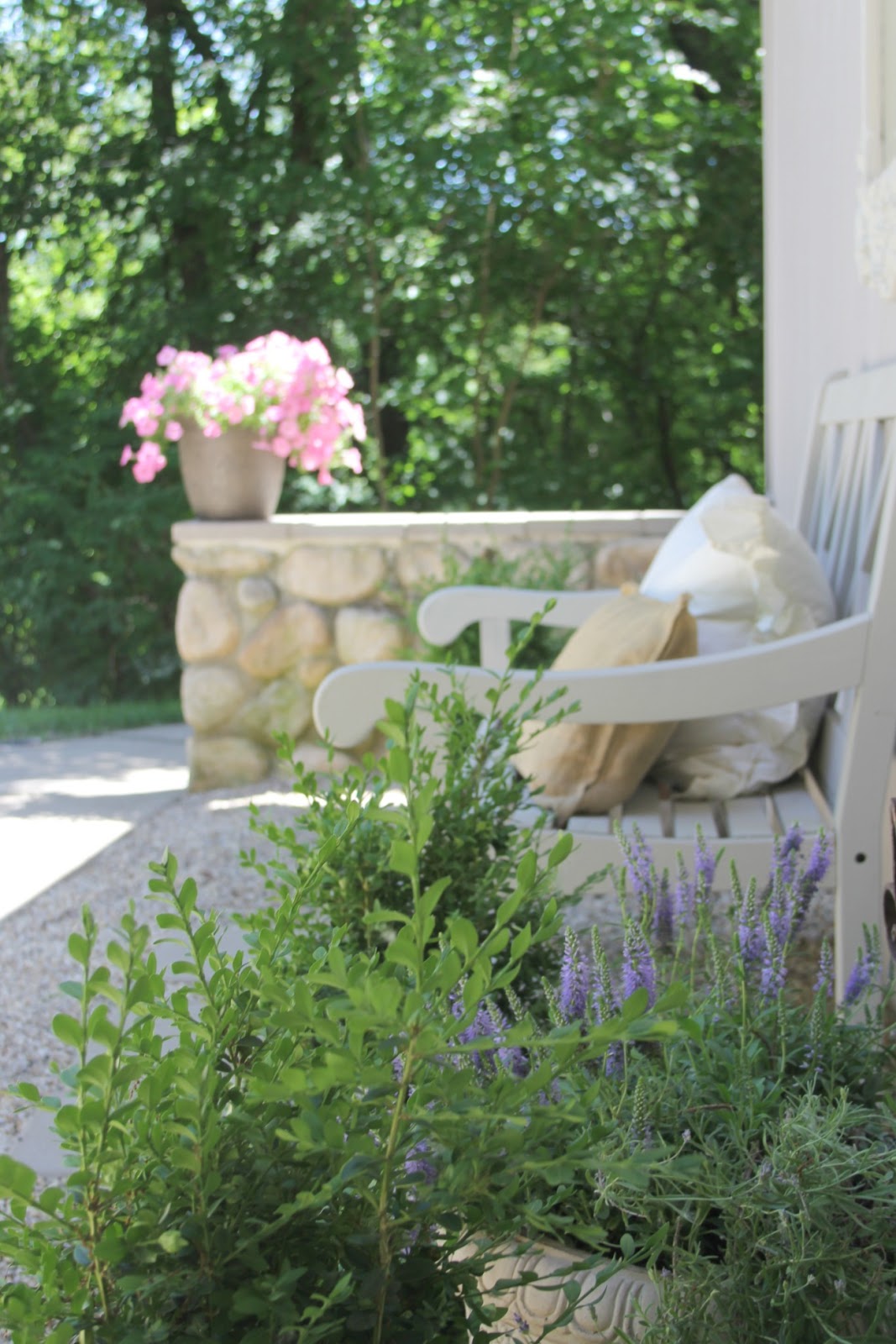 Do you have a list like this you tackle at the beginning of spring?
Cleaning Supplies I Love
Pssst. I have never seen the cleaning supplies (above and below) I rely upon priced so low! The scent will lift your mood!
Make sure you're eating plenty of healthy foods in this cold/flu season….I blogged about healthy food swaps you can make HERE.
Have you made my gluten-free, flourless, super easy to make healthy bread?
p.s. Pillow upgrades are the sweetest spruce up! Here's another excellent bed pillow you can easily customize to your liking since it comes with two inserts to adjust the loft.
I independently selected products in this post—if you buy from one of my links, I may earn a commission.
Peace to you right where you are.
-michele
Shop for items you already intended to buy on Amazon RIGHT HERE, and also find home decor here to keep decor inspiration flowing on Hello Lovely!
Hello Lovely is a participant in the Amazon Services LLC Associates Program, an affiliate advertising program designed to provide a means for sites to earn fees by linking to Amazon.com and affiliated sites.