In Trompe-l'oeil Wall Murals: Timeless Design Splendor from Susan Harter, we'll revisit an exquisite fantasy tour of artful mural papers from Susan Harter you may have glimpsed in Architectural Digest or House Beautiful If you thought customized murals were exclusively for dining rooms, you may be pleasantly surprised with today's tour!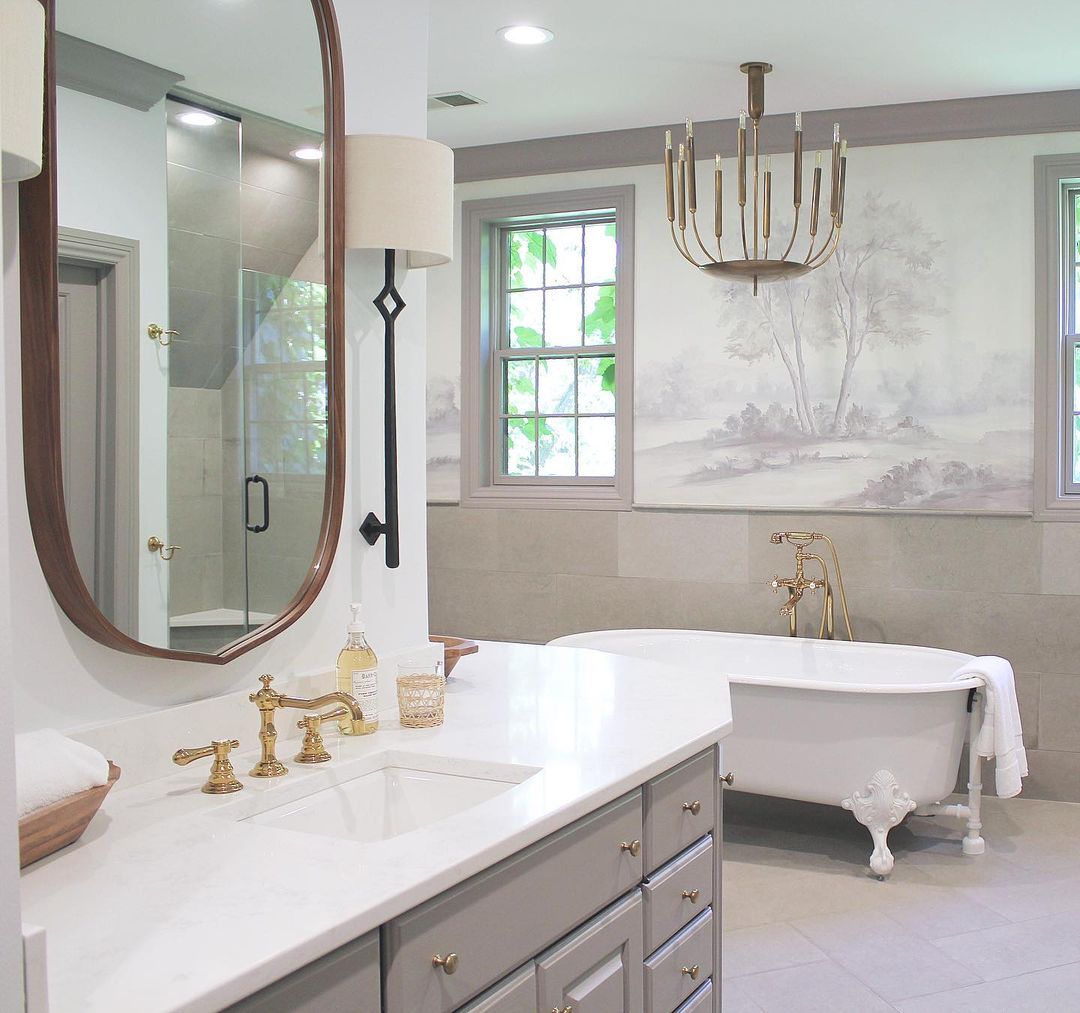 Photos: Erin Vondra Design, Lauren Haskett, Tuft & Trim, Morrissey Saypol Interiors, Alexander Butler, Kelley Flynn, and Susan Harter
Peaceful Timeless Trompe-l'oeil Wall Murals to Inspire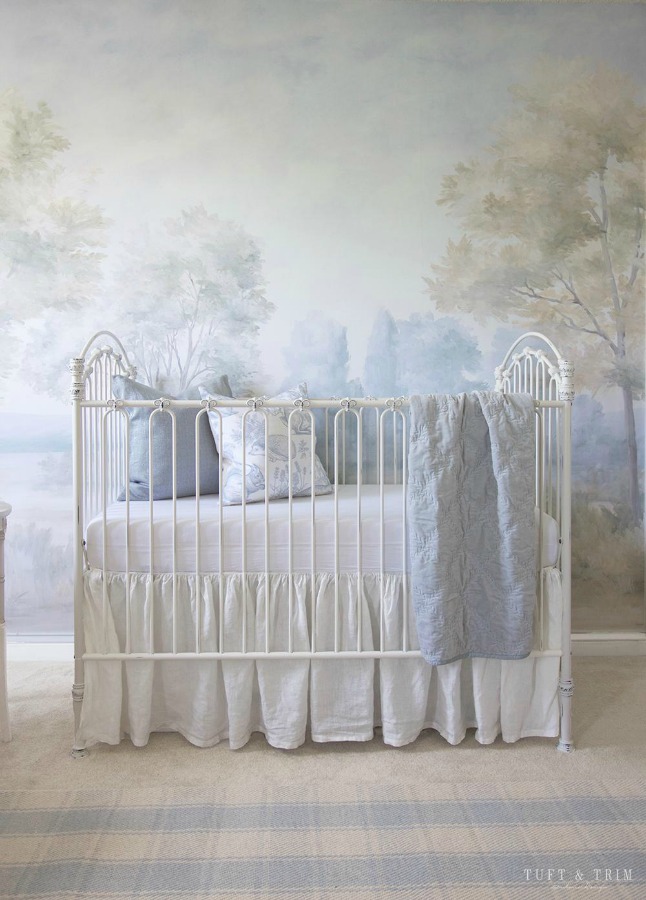 The colorways are dreamy and ethereal, and the potential for customization is also sure to delight.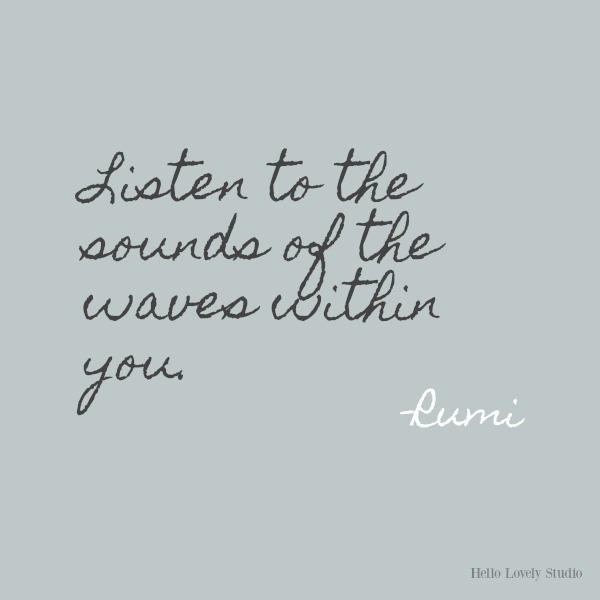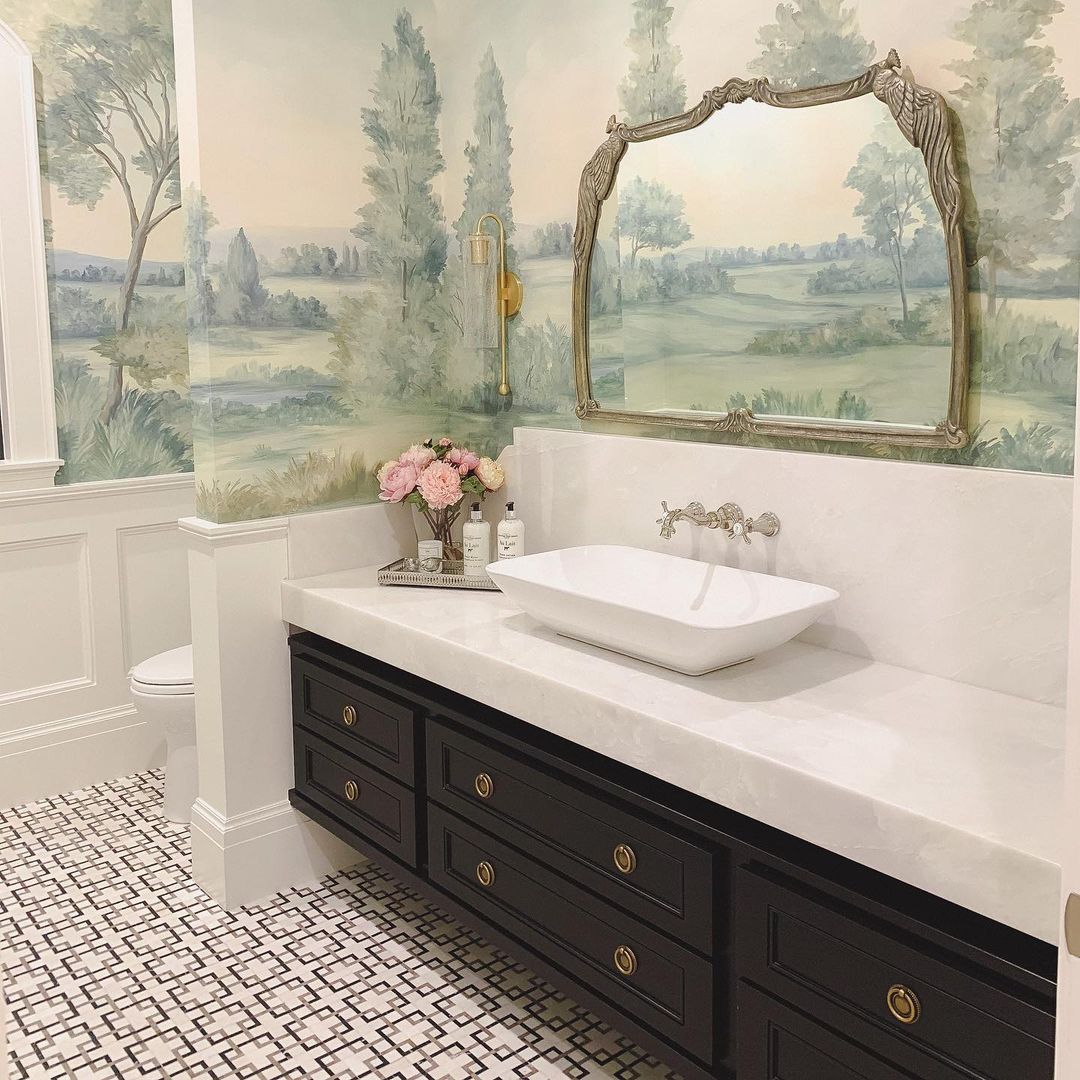 Barringtons Grisaille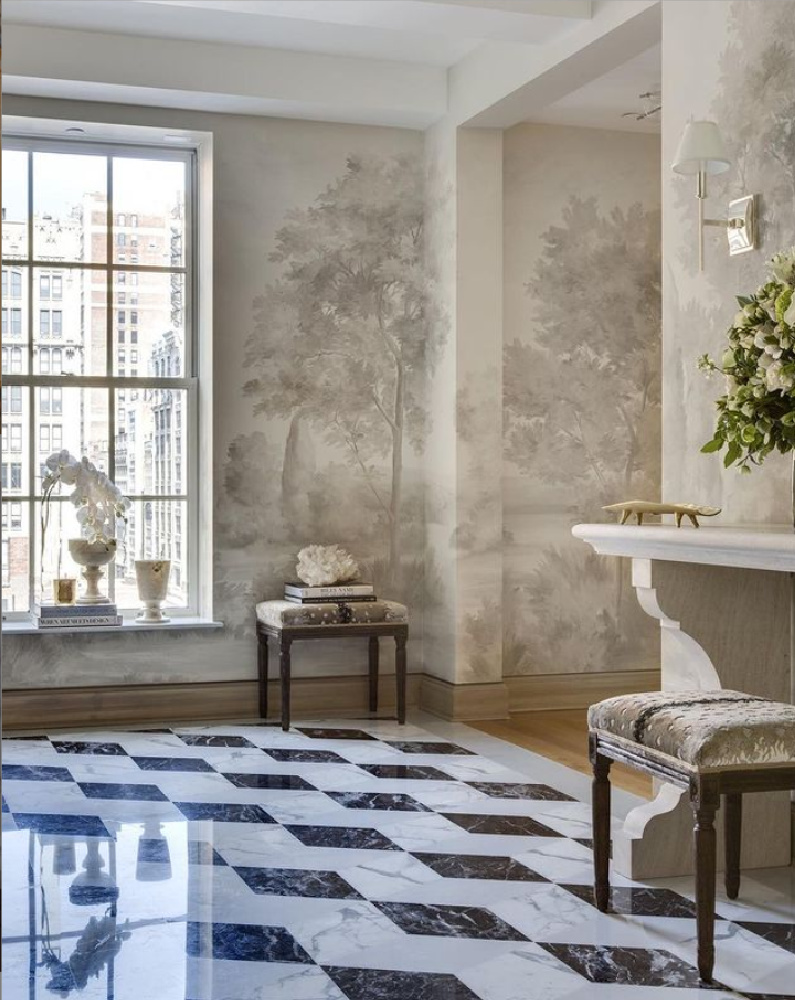 Barringtons Cool Mural in Nursery
The Barringtons Cool mural is certainly atmospheric–as if you could step right in among the trees.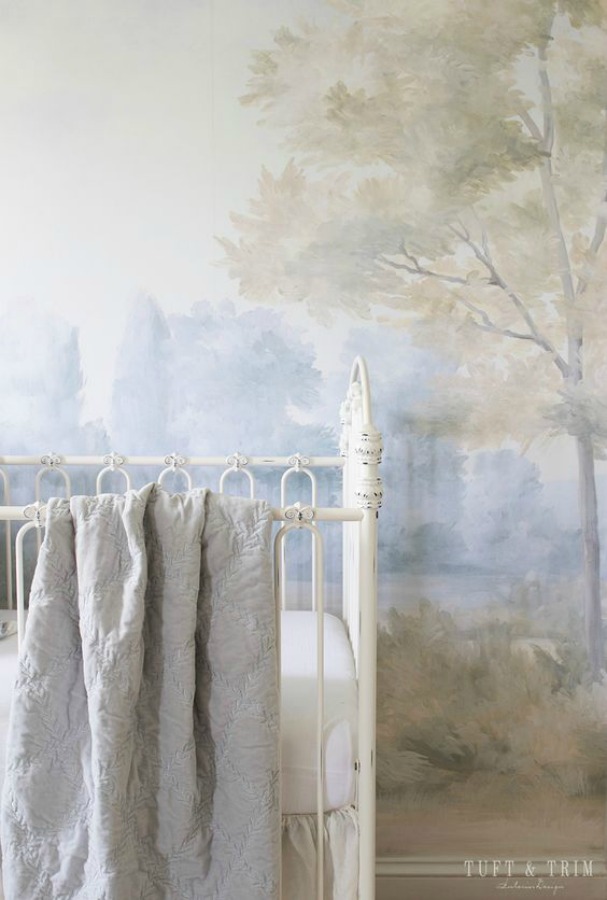 Susan Harter's Peaceful Murals
Since these mural-papers are custom tailored to your room's measurements, no two are alike!
Printed with archival inks and canvas in Susan Harter's own studio, rolls are carefully numbered and arrive with installation instructions for your paperhanger.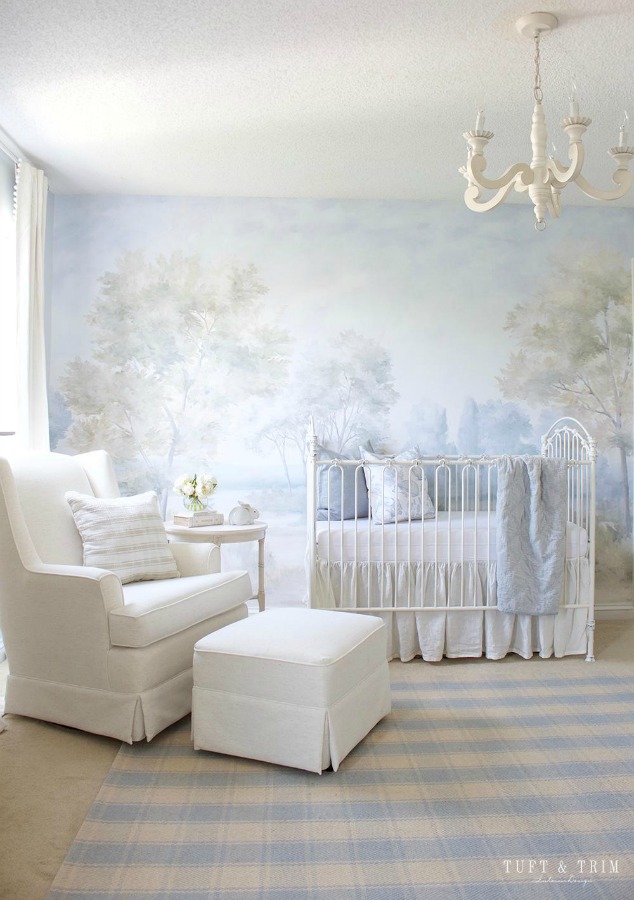 Best of all, we can order free samples to try at home in order to choose your favorite mural!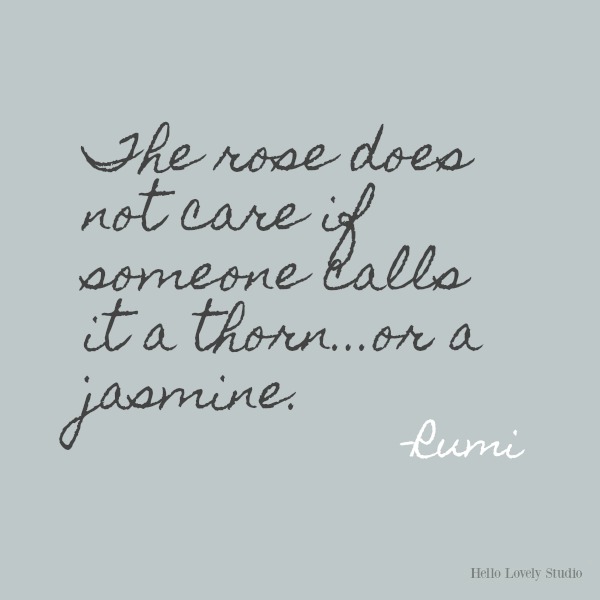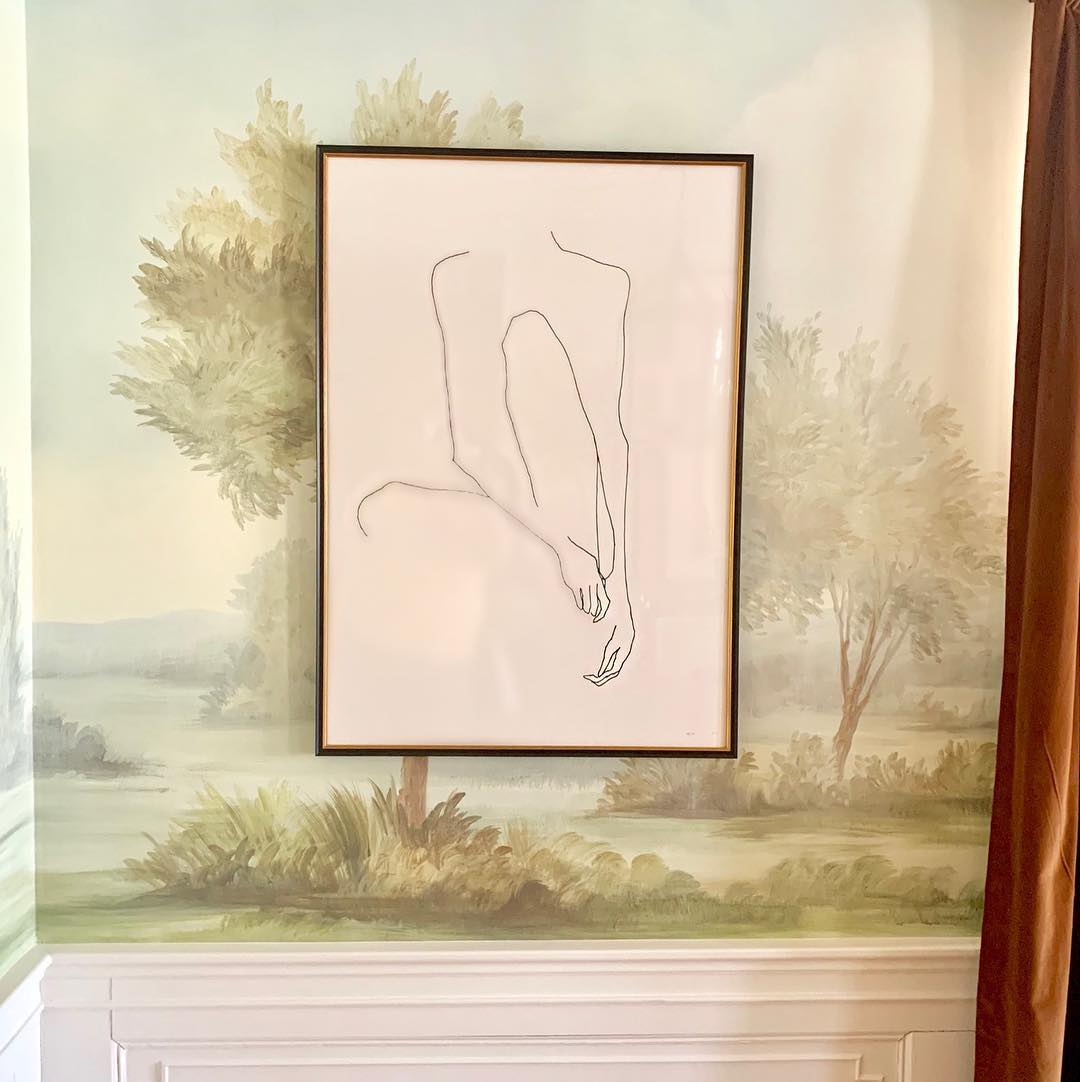 Architectural Splendor + Aldsworth Faded Mural
Aldsworth Faded is a lovely option for rooms with tall ceilings.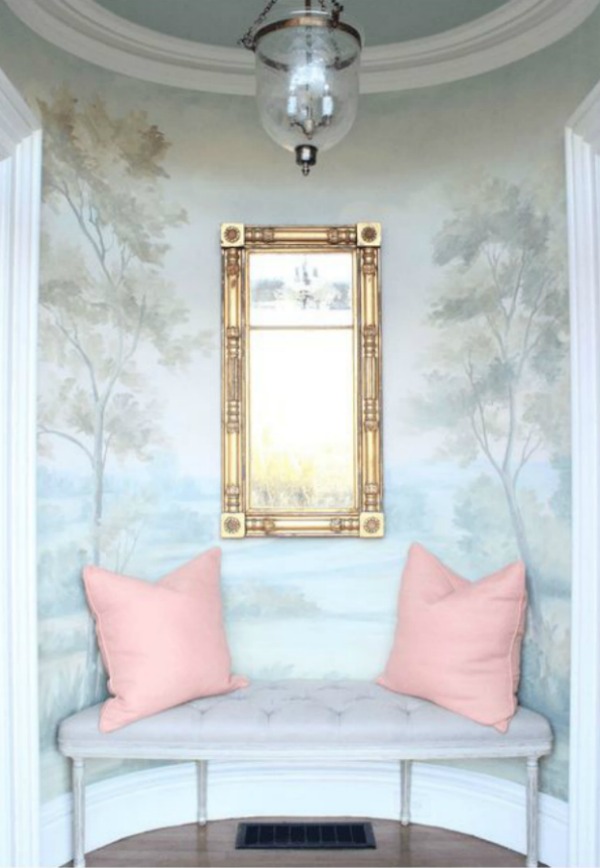 Joyful Choosing of a Mural and Colors
The first likely step in the process of securing a beautiful mural paper from Susan Harter is working with an interior designer or independently choosing a style and color.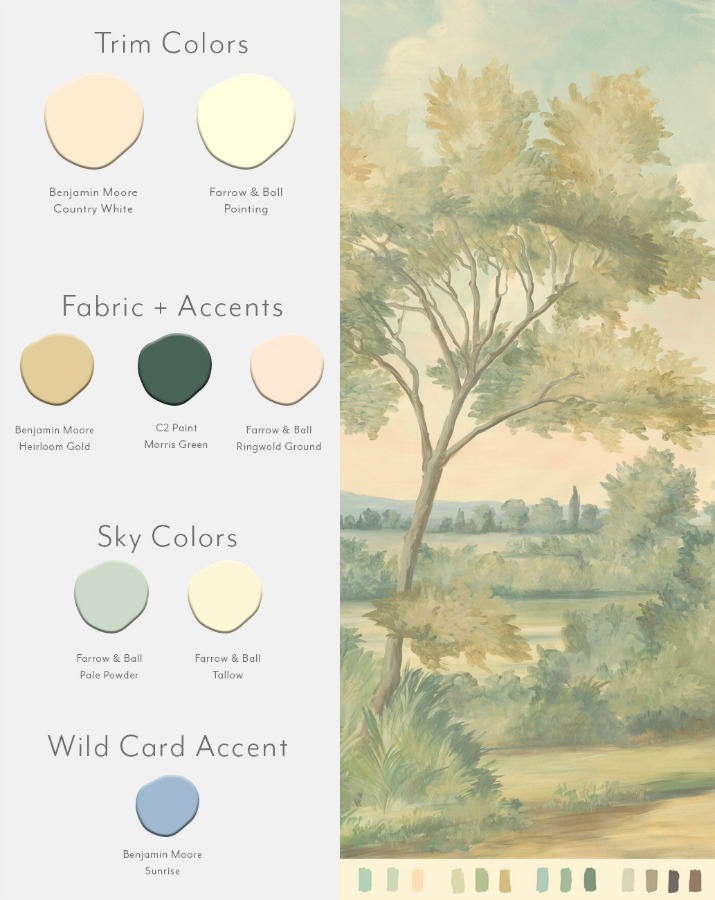 Color cards (like the one above) with paint colors, fabric, and accent colors ease the decision making process.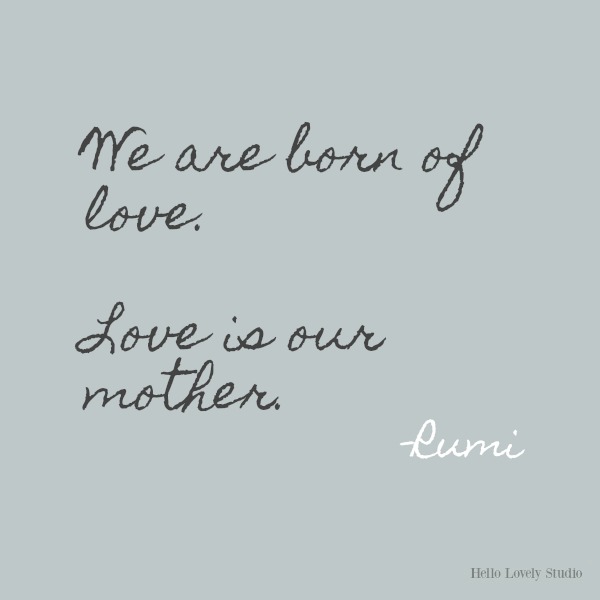 Steps to Create Your Mural
After submitting your wall's measurements, you receive an estimate for the square footage and cost. Then a sketch is provided to illustrate how your mural will look in the room. Within 8-10 weeks, your mural arrives with detailed instructions for a skilled paper hanger to install it.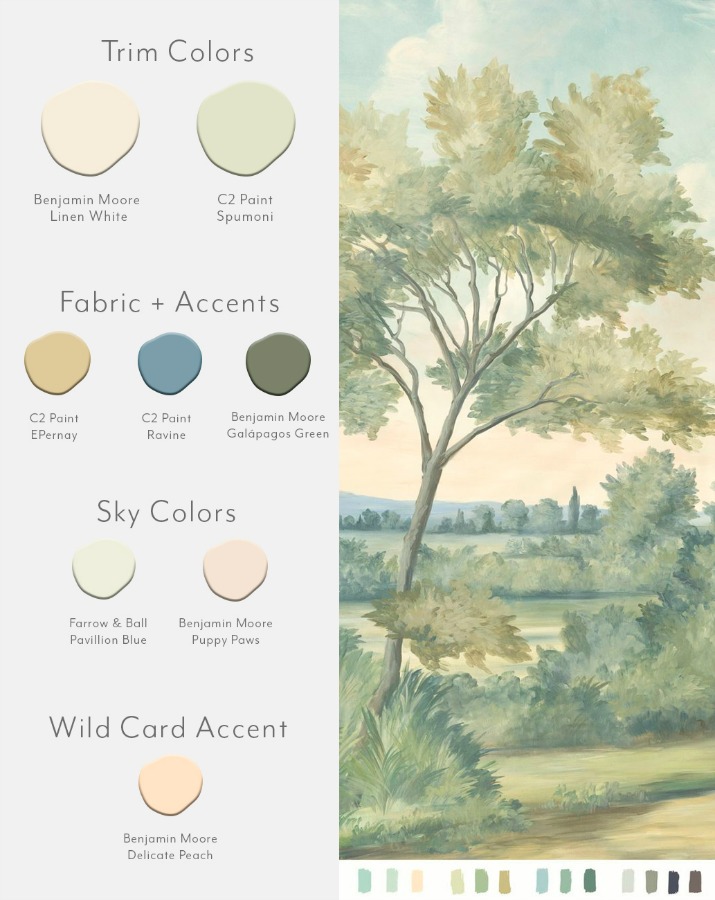 As you can see, Susan Harter's mural styles come in various colorways and are customized. Note how Aldsworth Warm and Aldsworth Natural (above) vary in subtle ways.
You can make the best choice for your wall by referring to the paint colors listed on the left side of the cards…so helpful!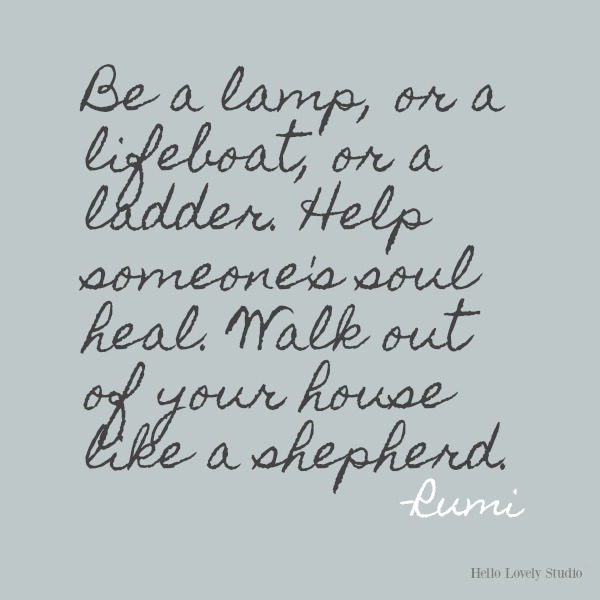 Mural As The Star in a Bathroom
New York based Alexander Butler snapped these photos of an inspiring and classic bathroom with a Susan Harter mural just for Hello Lovely!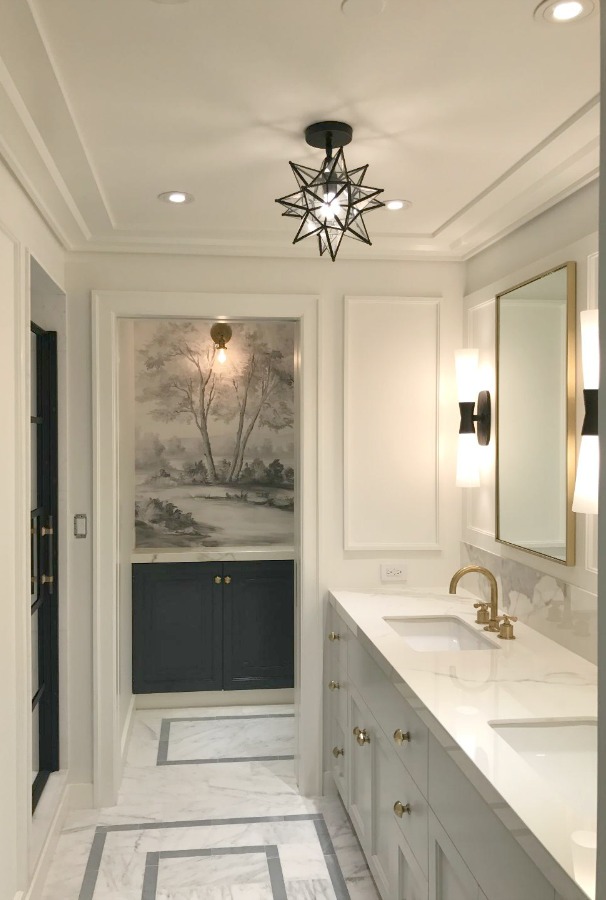 Calmsden adds so much timeless beauty to this luxurious bath design!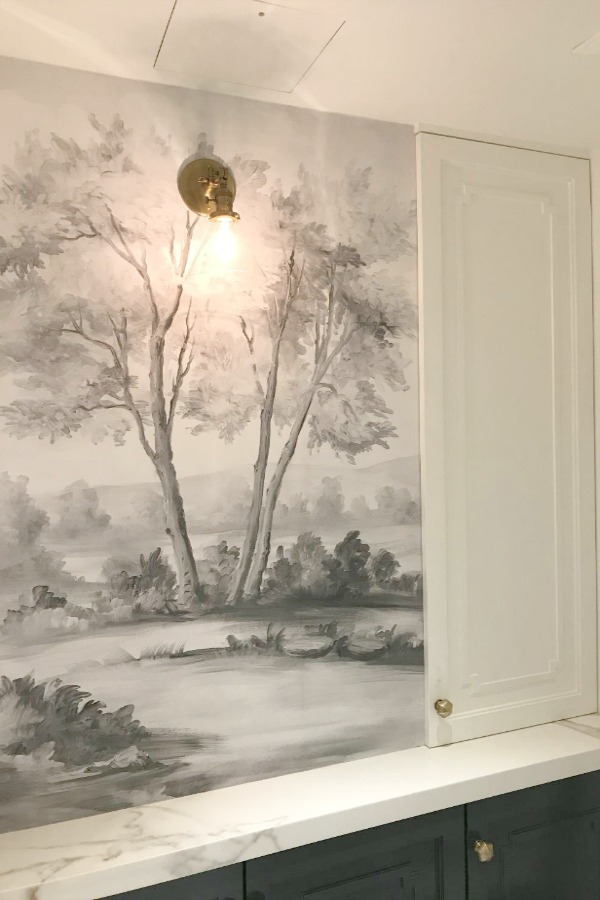 Custom Colorway for Calmsden
Calmsden is a mural that is best above a chair-rail, with details like a country road, small flowers, and also a distant lakeside village.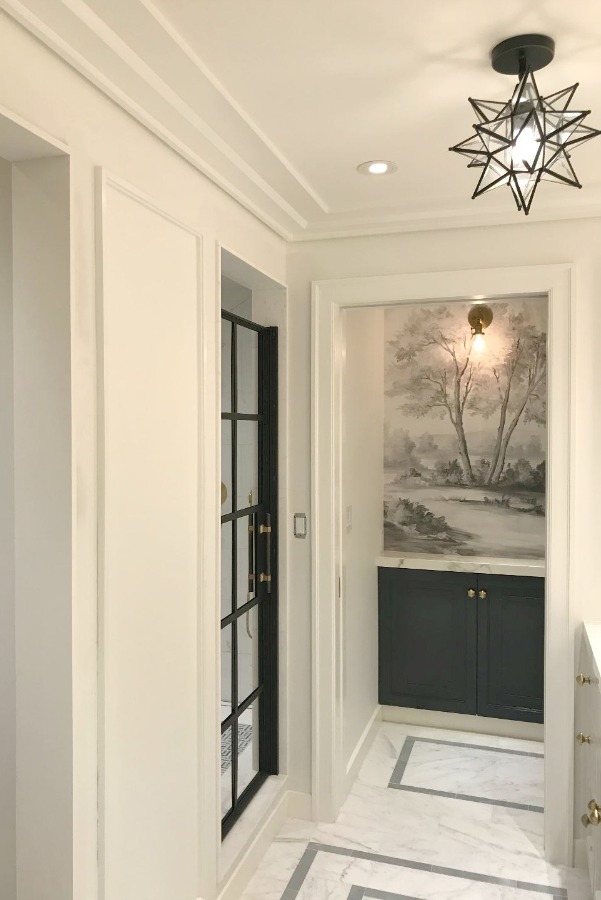 The Grisaille colorway is stunning with modern interiors as well restrained interiors, while the true and warm colorways are versatile, matching a wide range of schemes.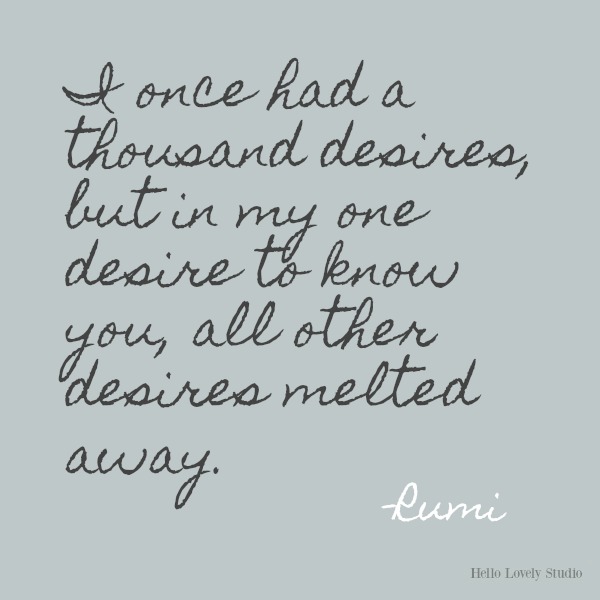 Calmsden Warm Mural by Susan Harter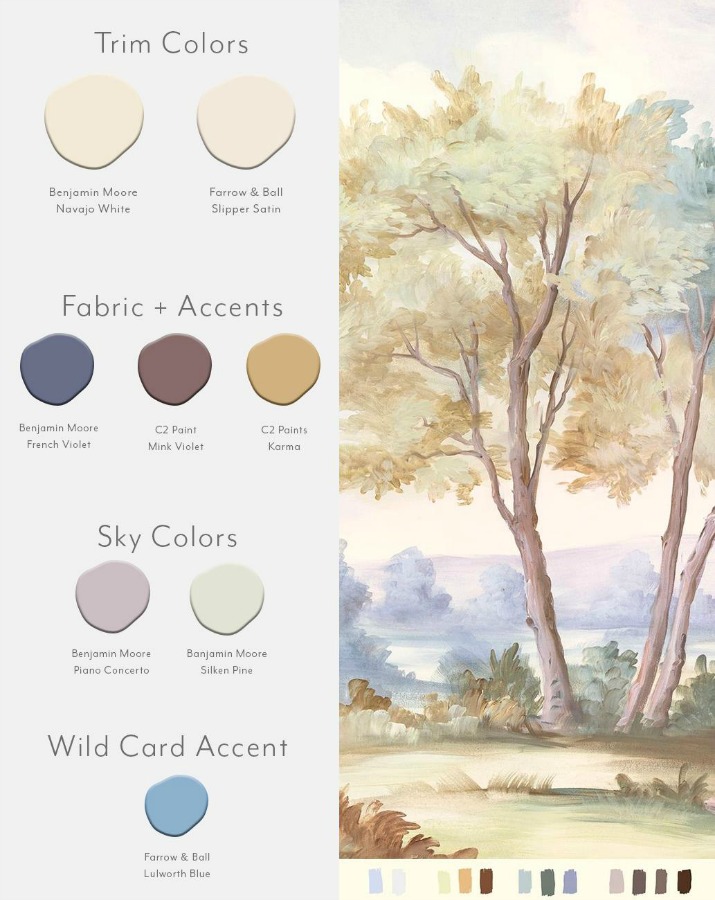 What a contrast Calmsden Warm makes in the space below compared to the customized Calmsden in that earlier bath!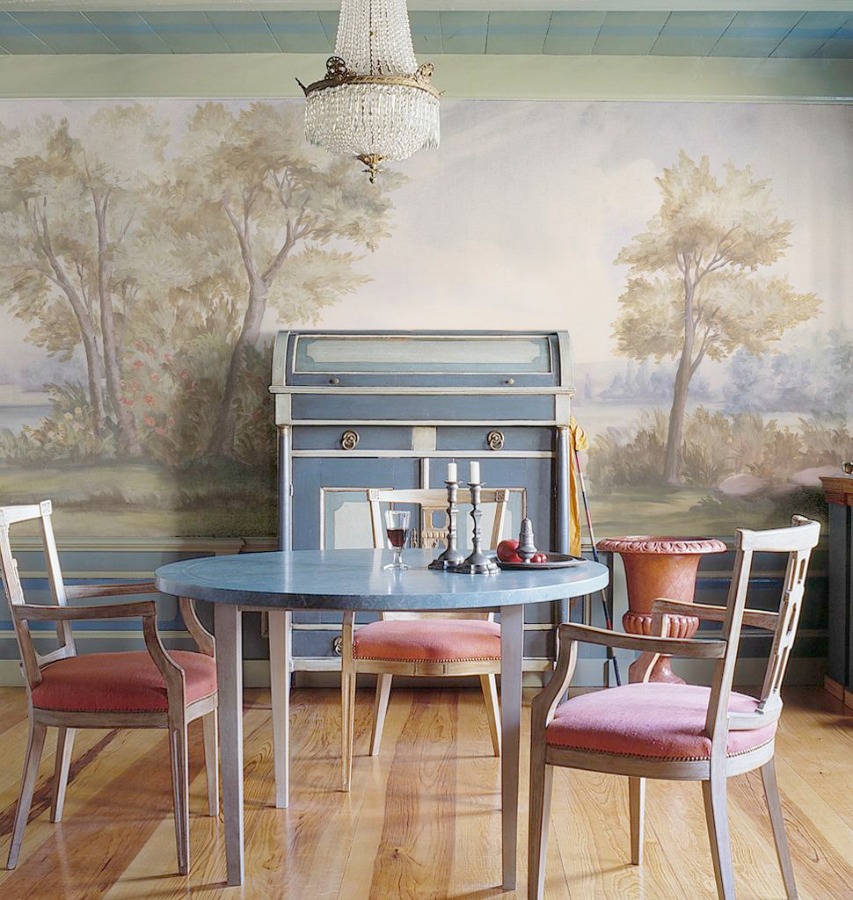 Barringtons Rich Wallpaper Mural
Lucky for us, we need not simply imagine how a wee sample will appear in our own space…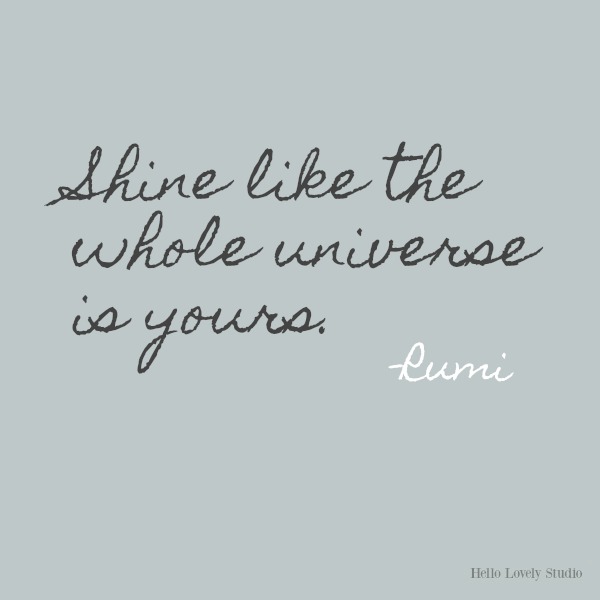 should Barringtons Rich be your favorite mural style, here are some lovely inspirations!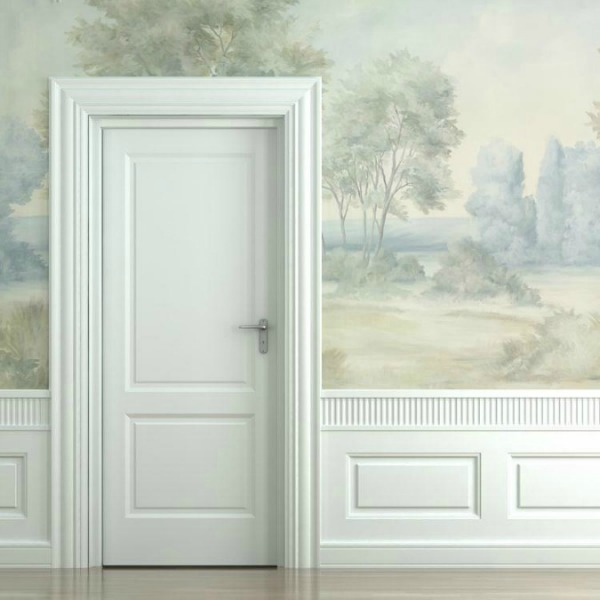 Radiant as well as ethereal, Barringtons Rich is a beautifully atmospheric mural evoking a landscape with trees.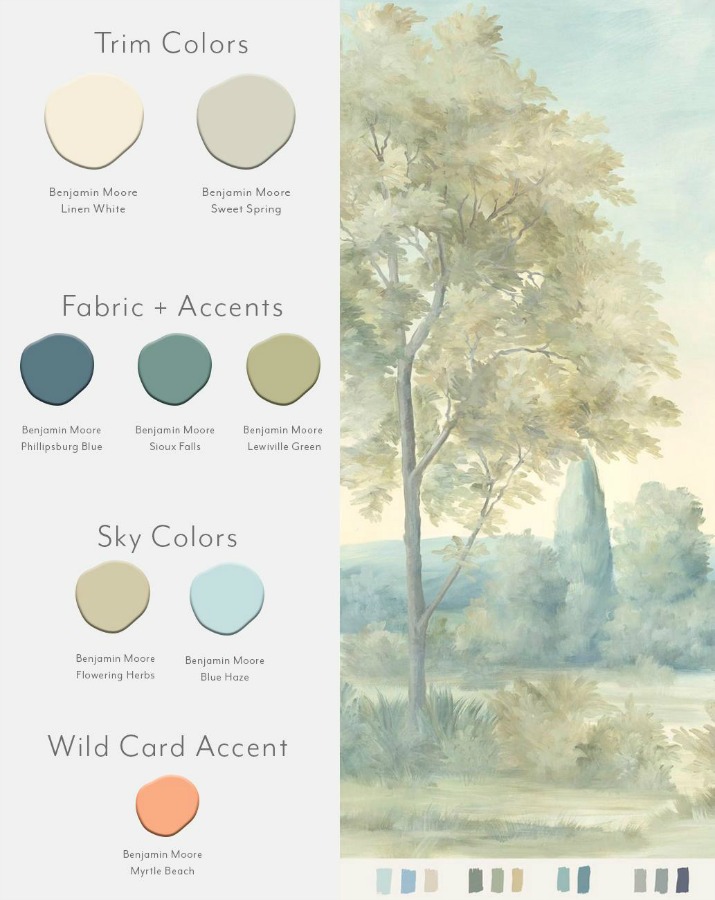 Powder Bath With Barringtons Rich
What a lovely option for bright rooms with high ceilings.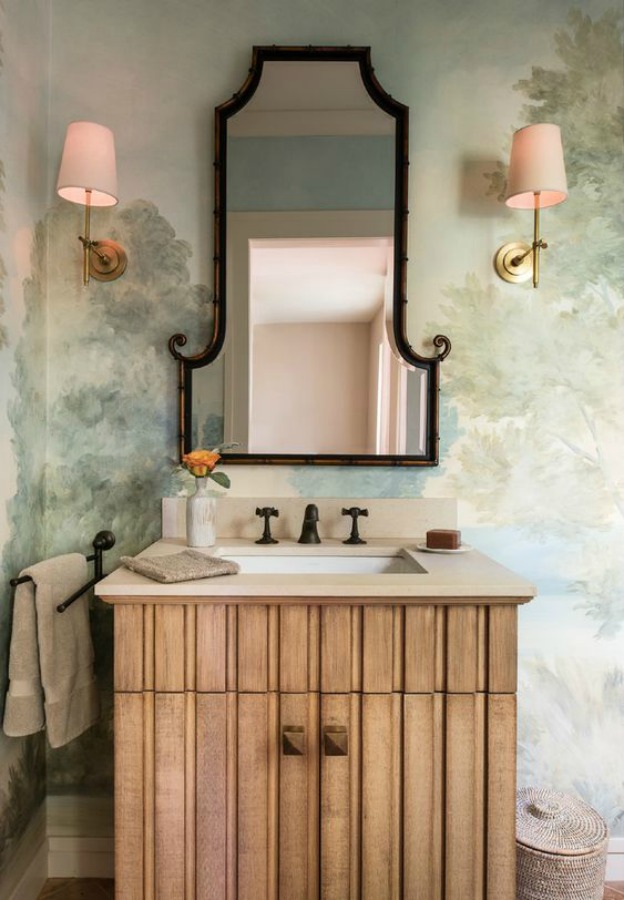 Isn't this Kelley Flynn designed powder room a work of art?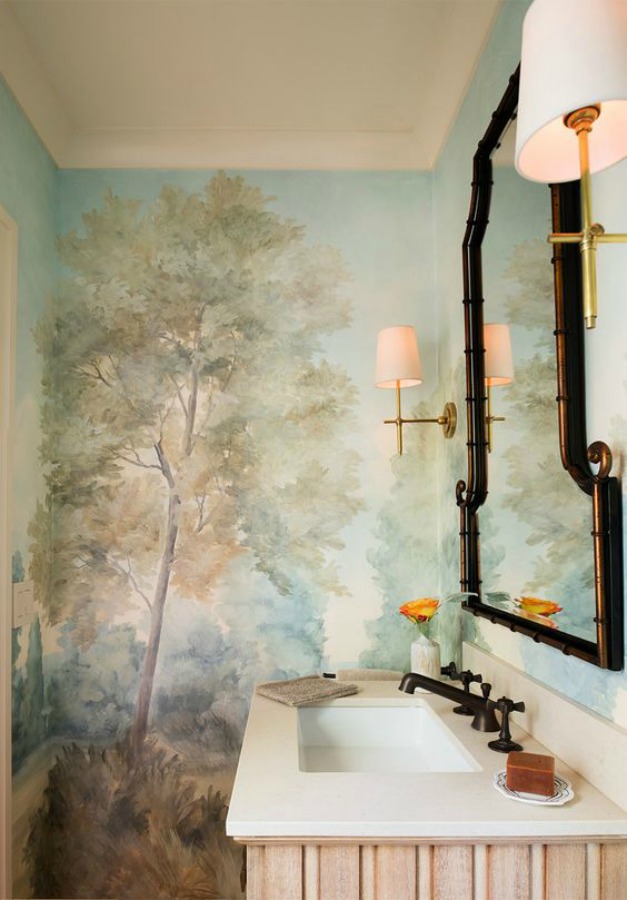 Blue Nursery With Susan Harter Mural
This Tuft & Trim designed nursery is truly unforgettable thanks to Barringtons Cool and a heavenly blue scheme to soothe parent and child.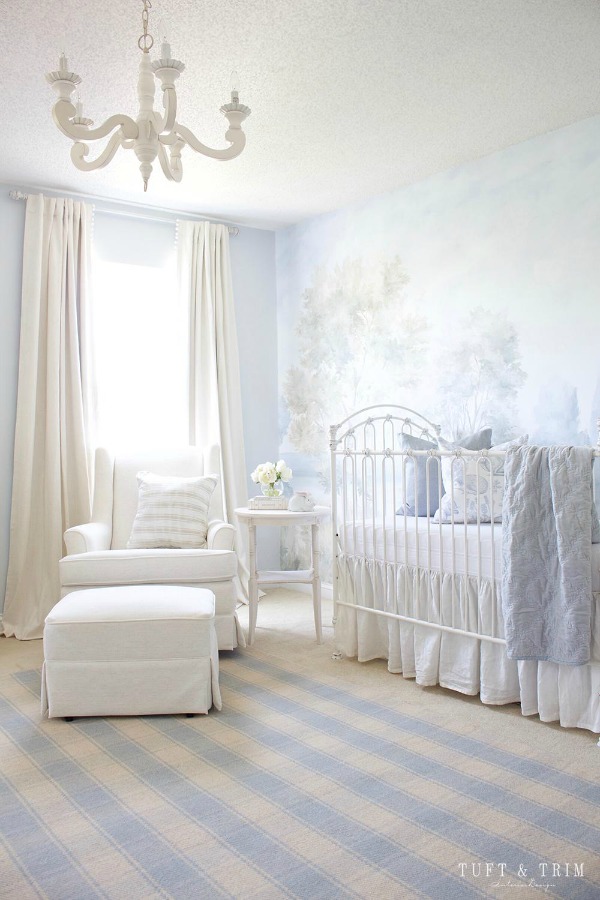 Grandparents can have nurseries too…oui?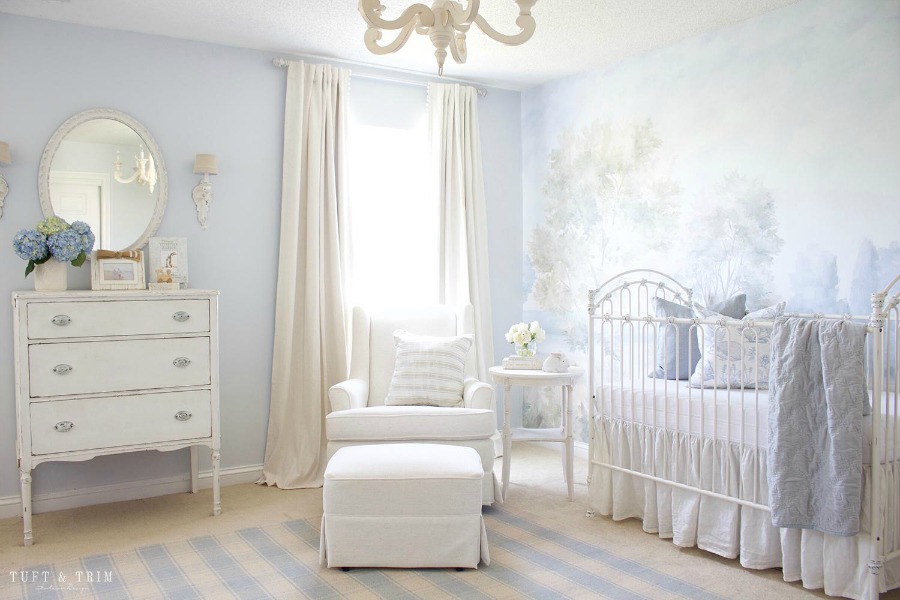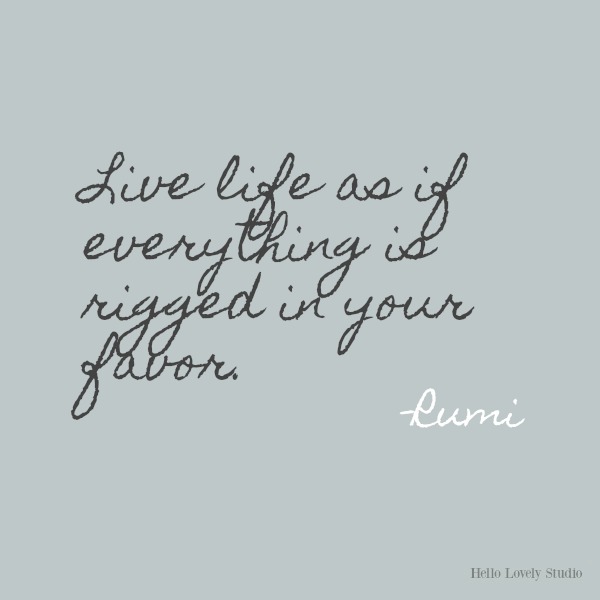 Rowlandson Blue Mural
Susan Harter's murals work can pair well with modern decor, for example Rowlandson Blue.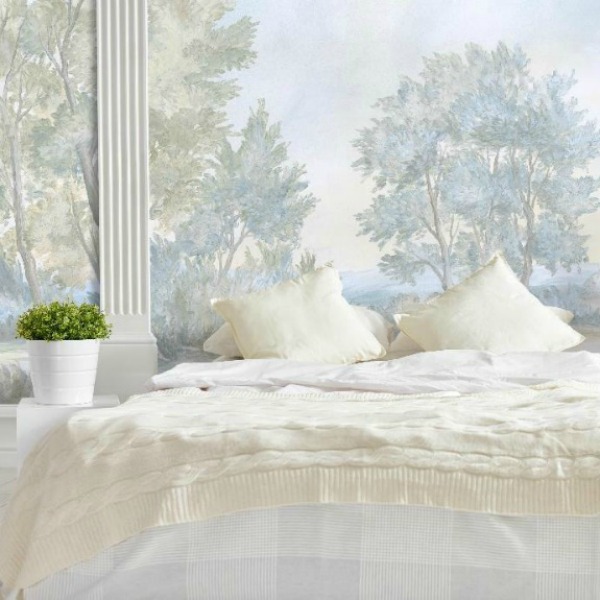 Inspired by an 18th century watercolor, it's easy to see how this mural's style could work magic in any number of spaces, pulling in fabric and accent colors on the color card below.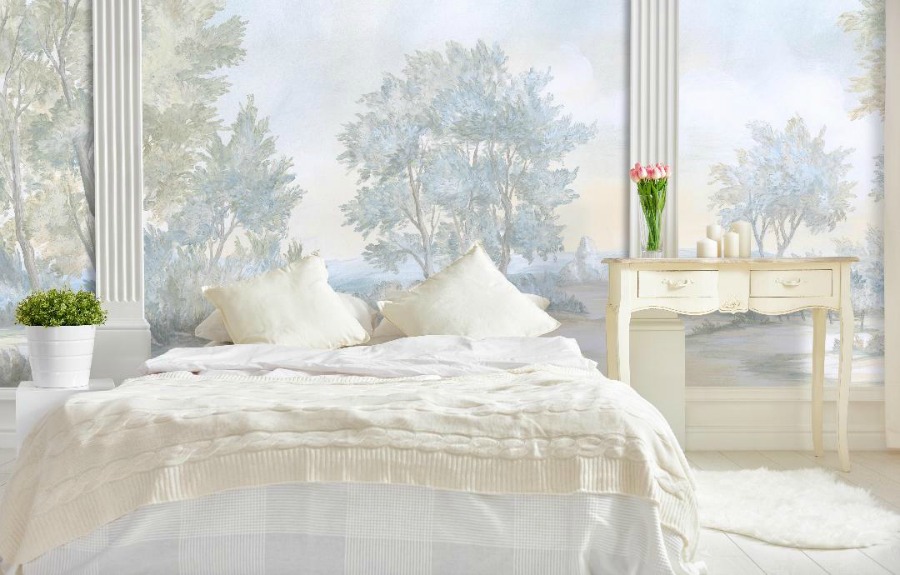 Susan Harter Mural Papers: Pastoral Spring
If a beautiful countryside where sheep graze calms your soul, one of Susan Harter's Pastoral colors may also tug at your heartstrings.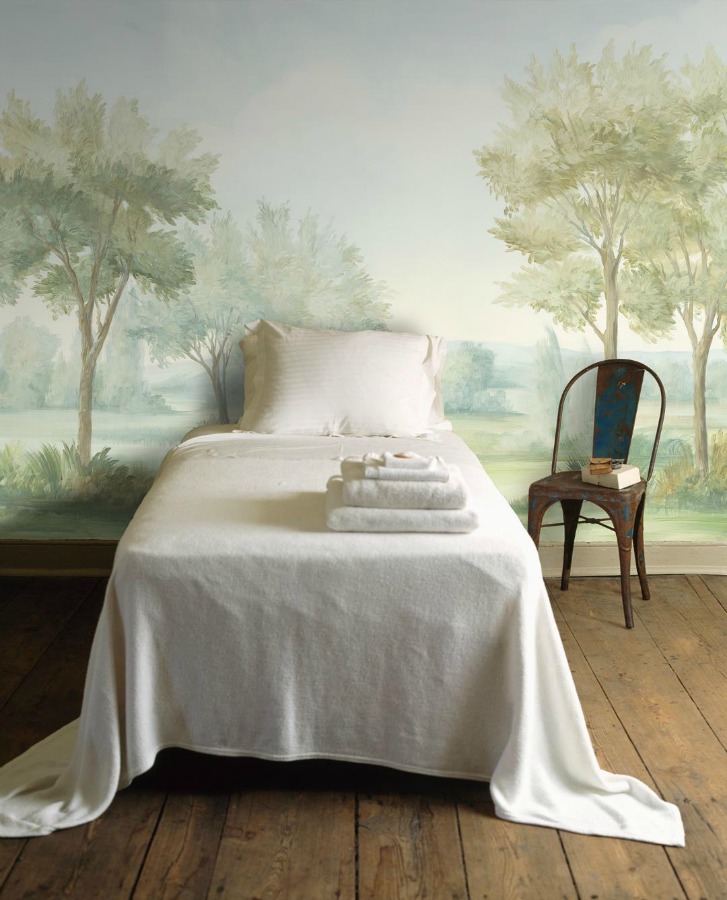 Pastoral Spring is a mural design emanating a peaceful freshness you might sense on a relaxing spring day in the country.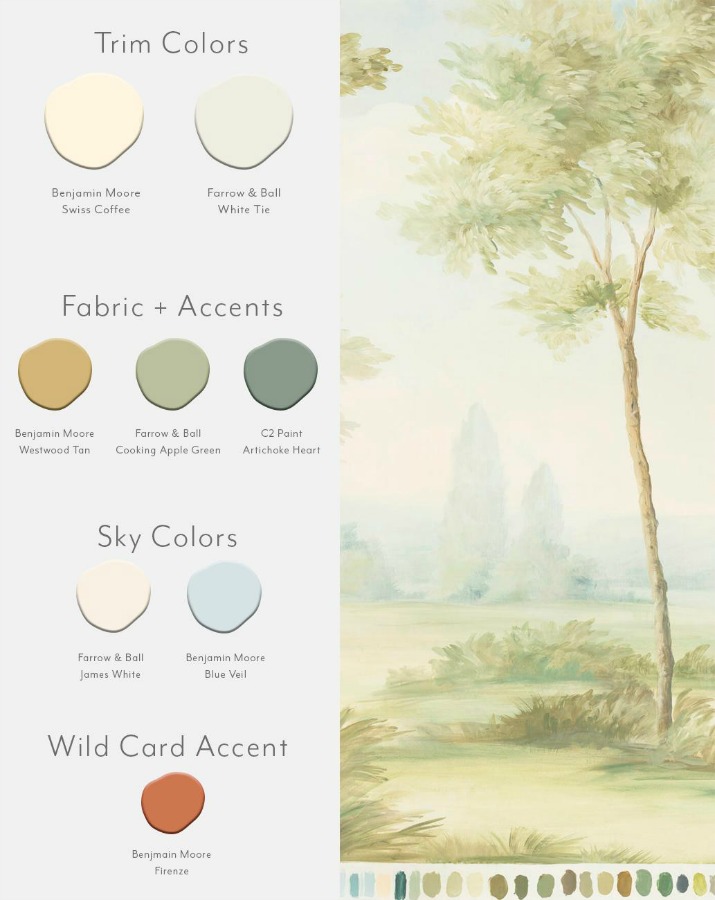 Lovely Bathroom With Pastoral Warm
Interior designer Lauren Haskett's unforgettable bath design incorporates Susan Harter's Pastoral Warm mural.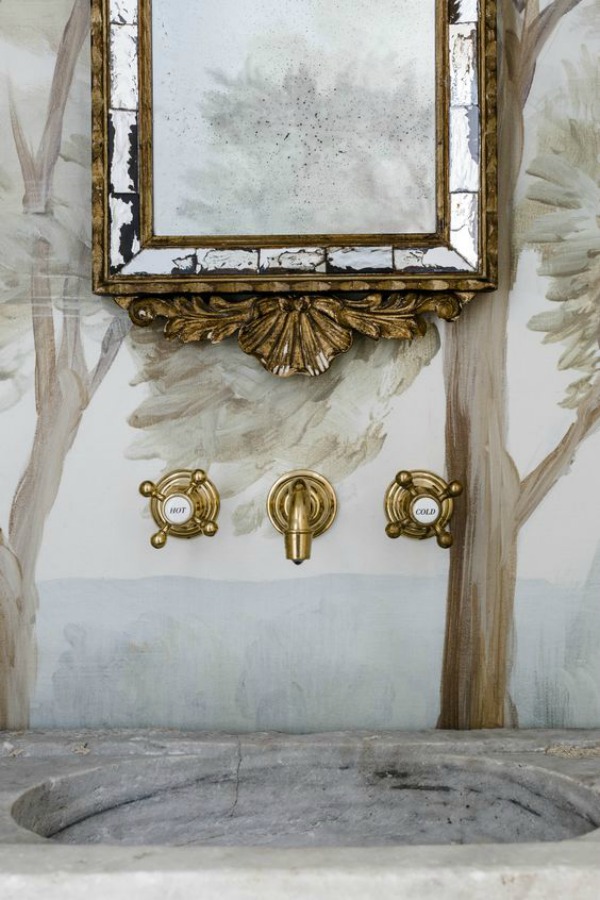 Notice the thoughtful placement of the mural in relation to the wall-mounted bathroom faucet.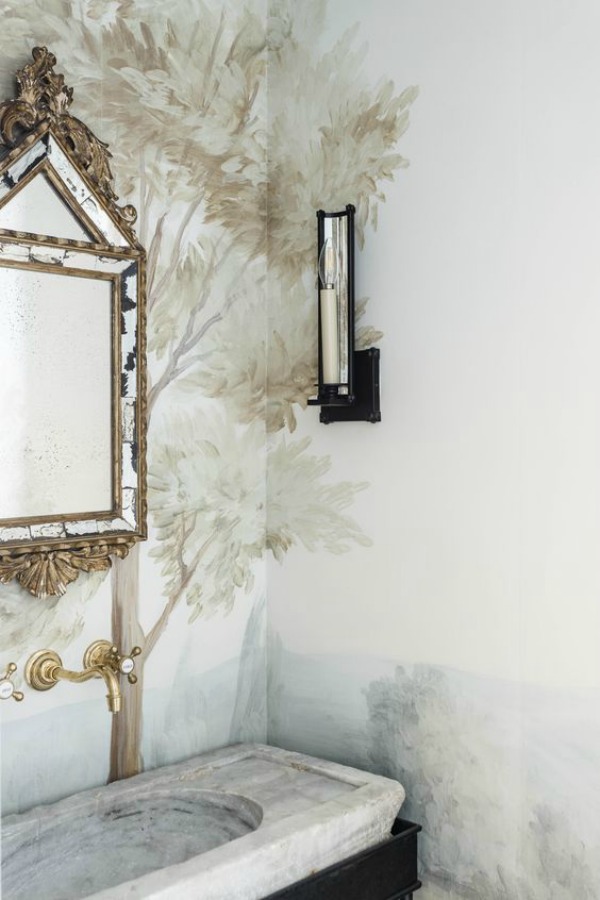 If ever you needed a nudge to hire an interior designer rather than tackle a design yourself, LET THIS BE IT!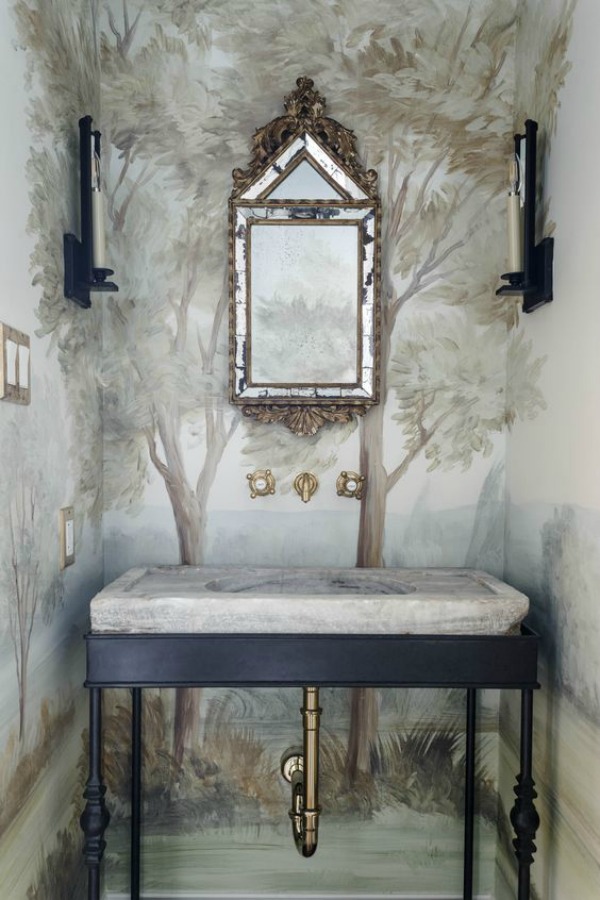 Also see more bathroom design inspiration RIGHT HERE.
Pastoral Ash
When a mural with a limited palette or Grisaille (pronounced griz-EYE and explained HERE) is desired, Susan Harter's quieter strokes sing no less sweetly.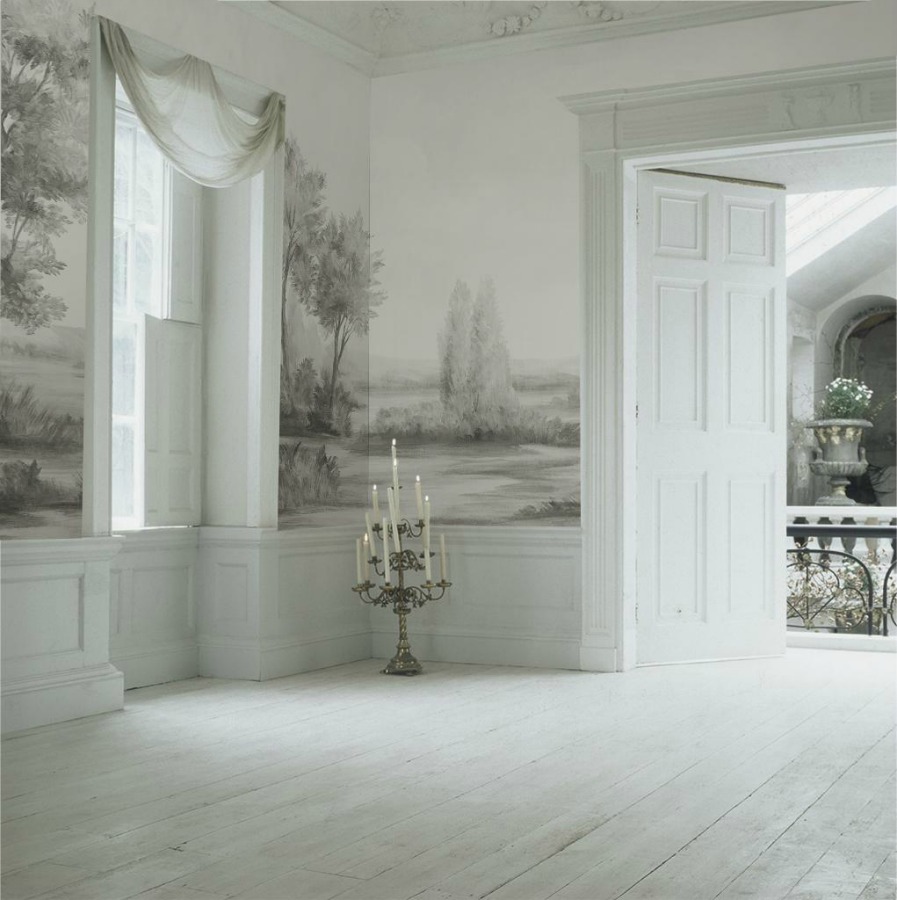 The Ash colorway is stunning with both modern interiors and restrained interiors, creating a tranquil mood.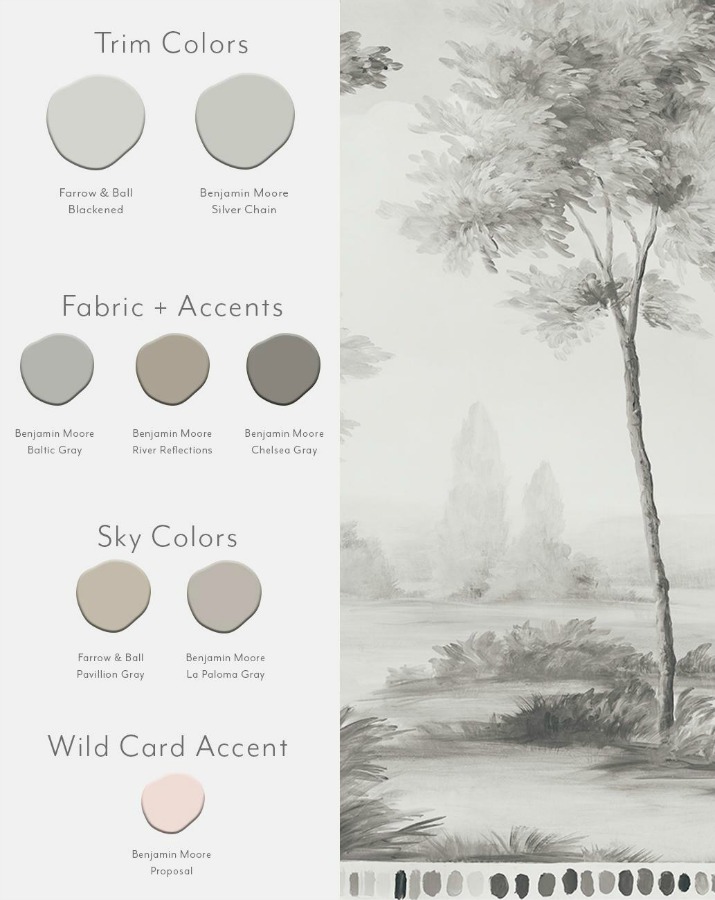 Delft Jade Murals by Susan Harter
Bold statements can be timelessly lovely and bring energizing interest to a space with an option such as Delft Jade!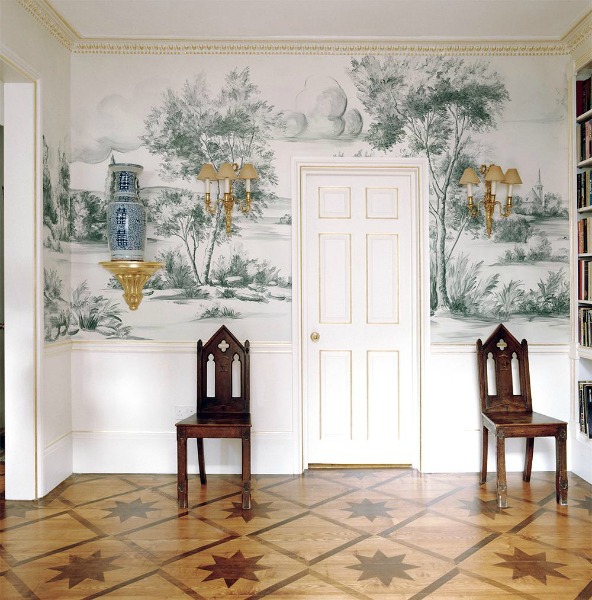 Inspired by its namesake's semiprecious stone, Delft Jade is a colorway for those unafraid to impress.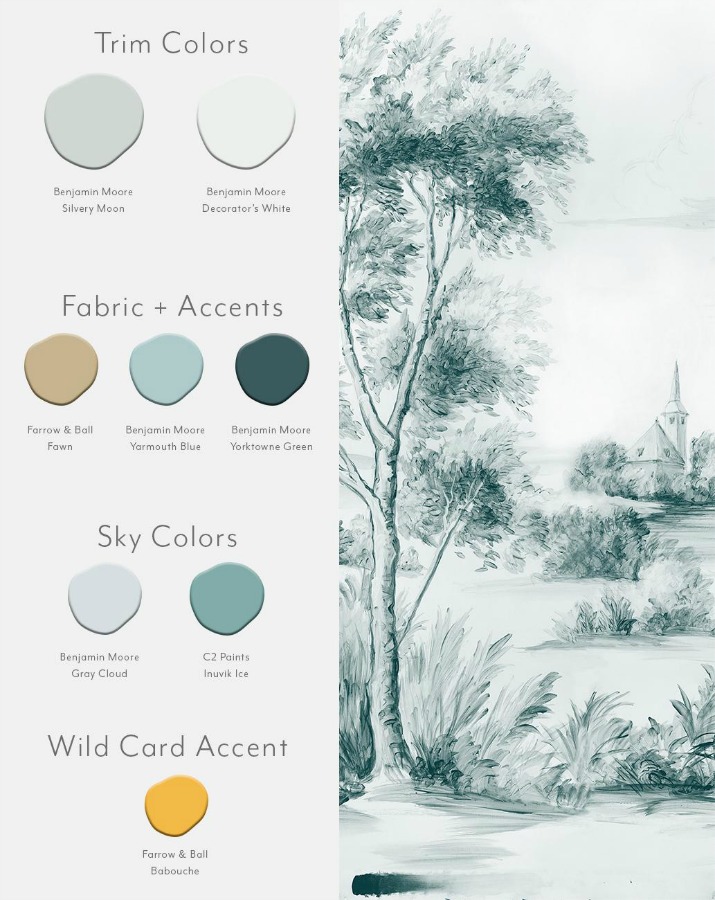 Aldsworth Faded
Is it tough to choose a favorite? Allow me to make the task a bit more challenging: Aldsworth Faded is magnificent as an understated fantasyland.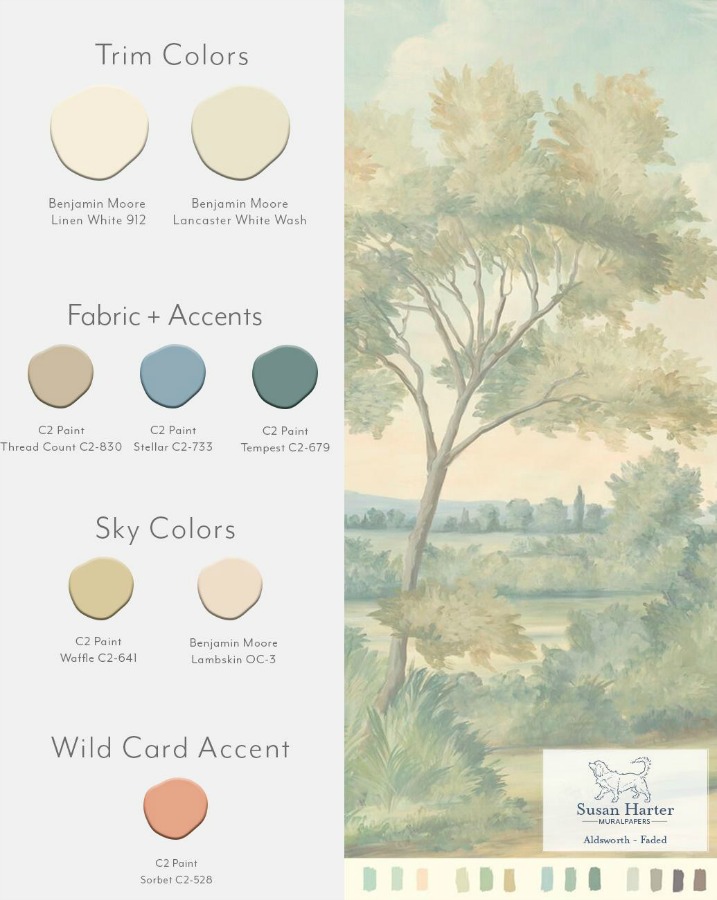 Let's explore a couple of different installations of the mural to appreciate its beauty and versatility.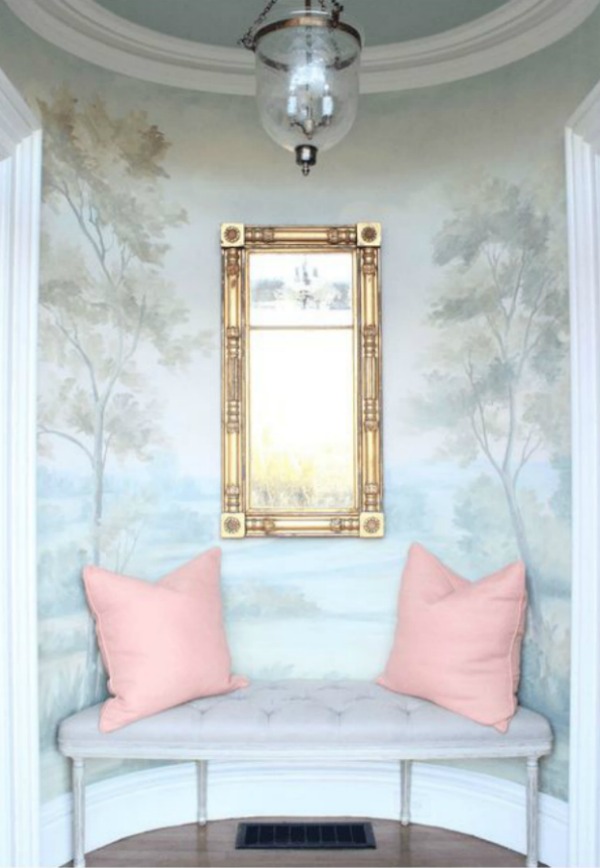 Morrissey-Saypol Interiors ingeniously placed Susan Harter's Aldsworth Faded on a curving wall, and you'd be hard pressed to find a more celestial perch this side of heaven.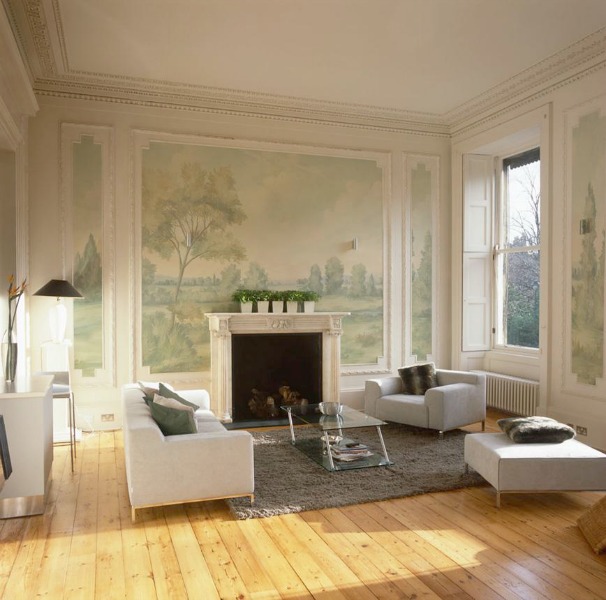 Divided into panels (above), Aldsworth Faded provides all of the art, understated color, and sophisticated charm one could hope for in a traditional space with modern furnishings.
Classic Blue and White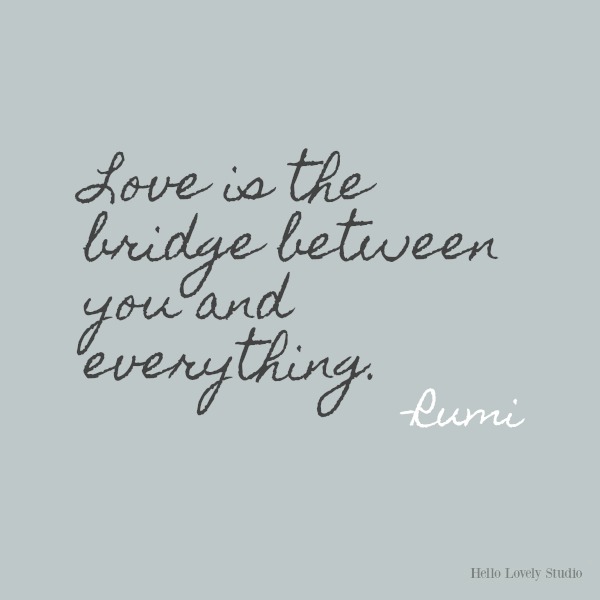 The Art of Interior Quietude
What an honor to spotlight artist Susan Harter's creations here. To order samples and see more, VISIT HER SITE HERE.
I remain moved by her talent for painting as well as her impeccable sense of restful colors inspired by nature's beauty.
Chosen a favorite mural yet?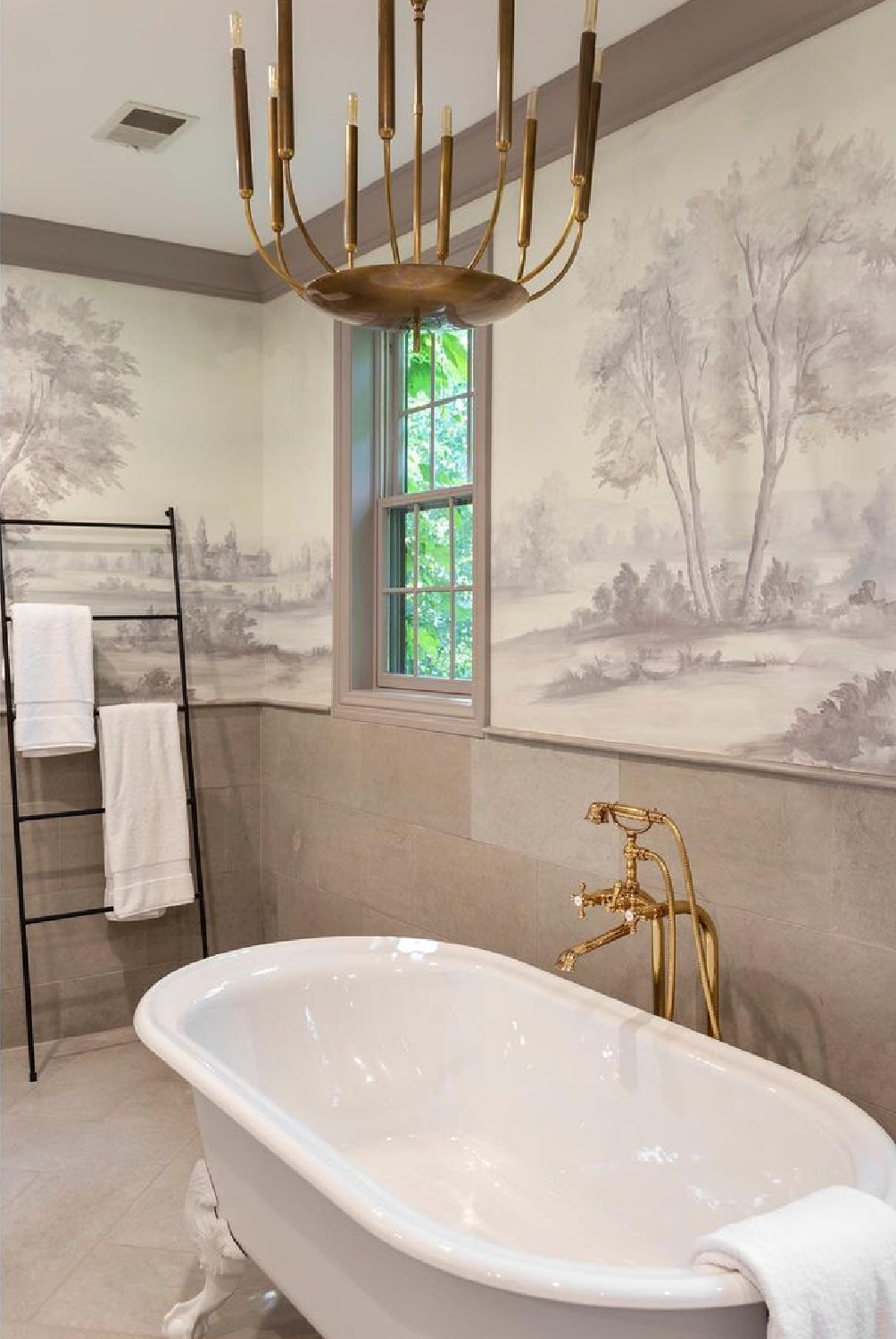 Before I reveal mine, take a peek at what cloud living feels like in Kelly Behun's New York apartment with a different sort of mural in the kids play room. (Um – no ethereal pasture, but rather Elvis on a surboard.)
Can you even believe that place!?!
Okay…my favorite is this one! Now tell me yours!
p.s. If the quotes from RUMI charmed you, take a peek at some of his poetry available HERE.
I independently selected products in this post—if you buy from one of my links, I may earn a commission.
Peace to you right where you are.
-michele
Shop for items you already intended to buy on Amazon RIGHT HERE, and also find home decor here to keep decor inspiration flowing on Hello Lovely!
Hello Lovely is a participant in the Amazon Services LLC Associates Program, an affiliate advertising program designed to provide a means for sites to earn fees by linking to Amazon.com and affiliated sites.