After ringing in rusticity and bright colorful farmhouse Christmas spirit, today's pale and lovely French Nordic shimmering will whisper. We already peeked at Scandi green and white loveliness here, but MORE sweetness, simplicity, ethereal serenity, and glorious white Scandinavian holiday inspiration is on the way from My Petite Maison. Nordic French White Christmas: How to Get a Simple & Serene Look offers pared down decorating with white to inspire comfort and joy.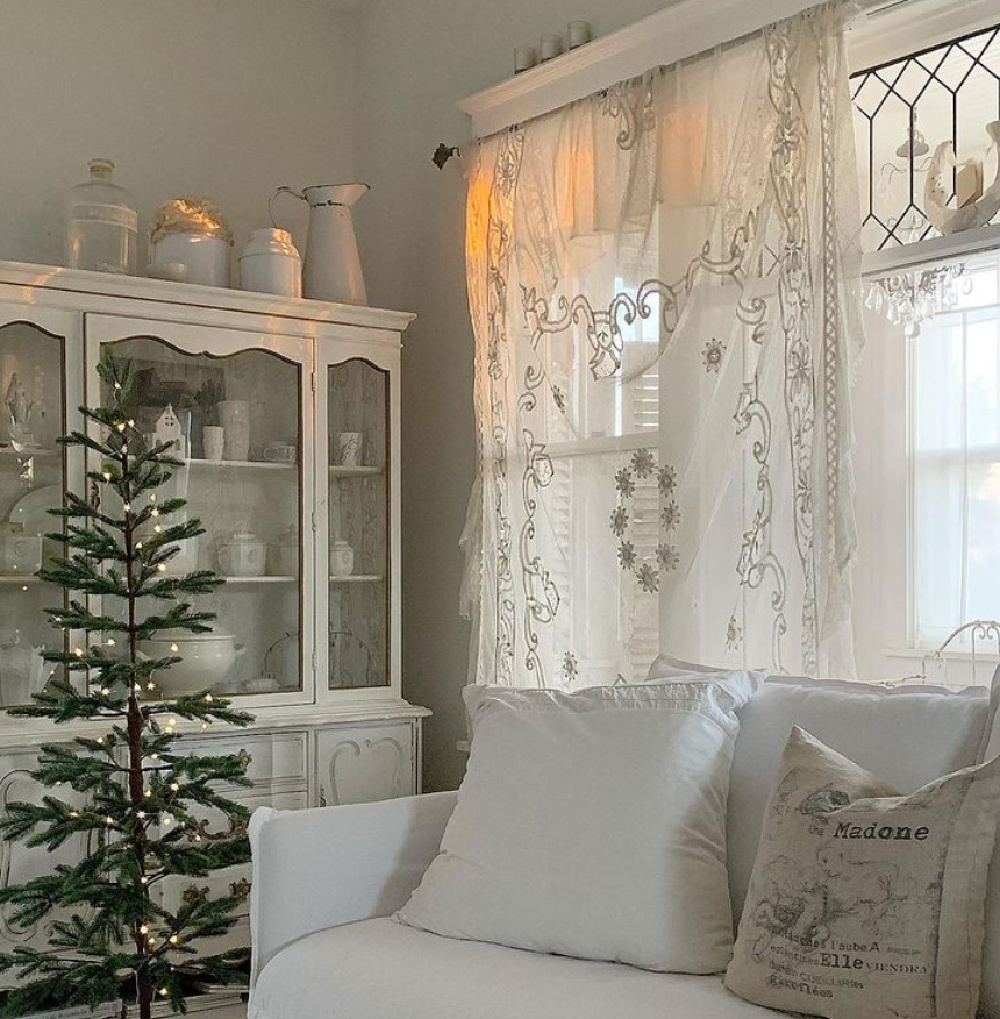 I independently selected products in this post—if you buy from one of my links, I may also earn a commission.
Nordic French White Christmas: How to Get a Simple & Serene Look
I have long admired how shop owner Tracie of My Petite Maison creates cozy yet spare Swedish farmhouse moments within her Midwest nest.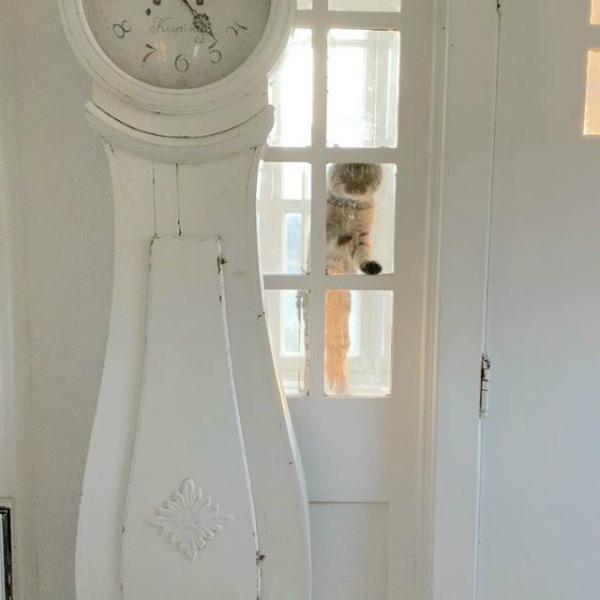 Her adorable (and white!) furry babies add even more charm to her photography and styling.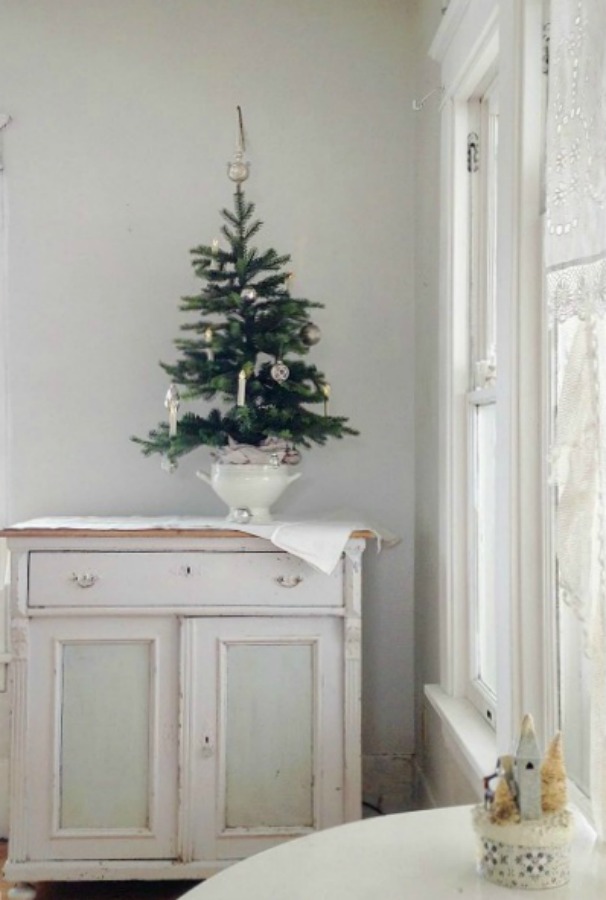 Her sheer with lace curtains at the window also make me feel nostalgic as I treasure my own sheers which dressed the windows in many of our homes over the years.
GET THE LOOK: When the goal is calm, tone on tone and restraint are your best friends.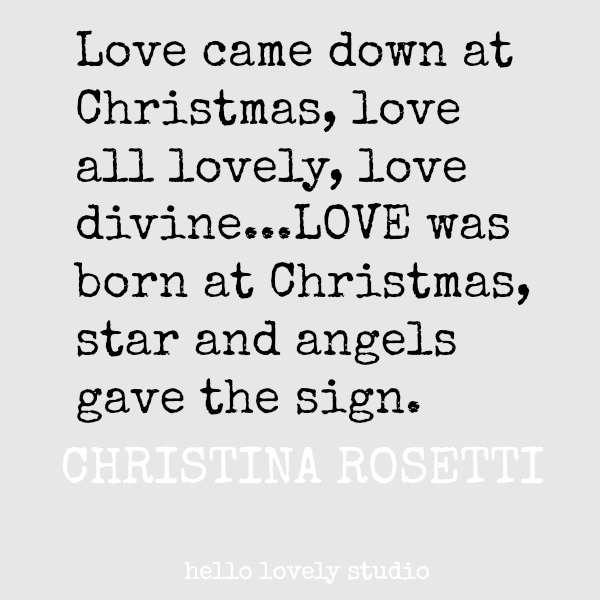 Whites never need match, and in fact, it's a much more natural and lovely look when they don't.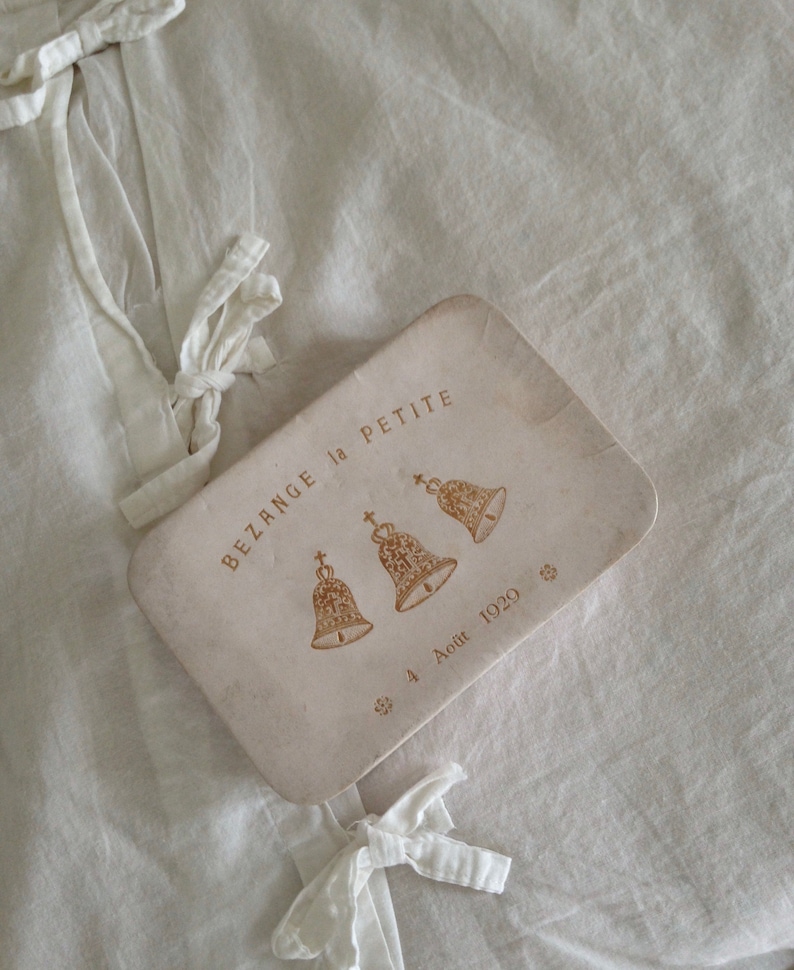 GET THE LOOK: Shop for vintage items like the French box (above) with pale hues (it doesn't shout "holidays") during the year to incorporate at Christmastime.
Bechet (below) has flown to heaven, but a new puppy, Leif has joined Tracie in her nest.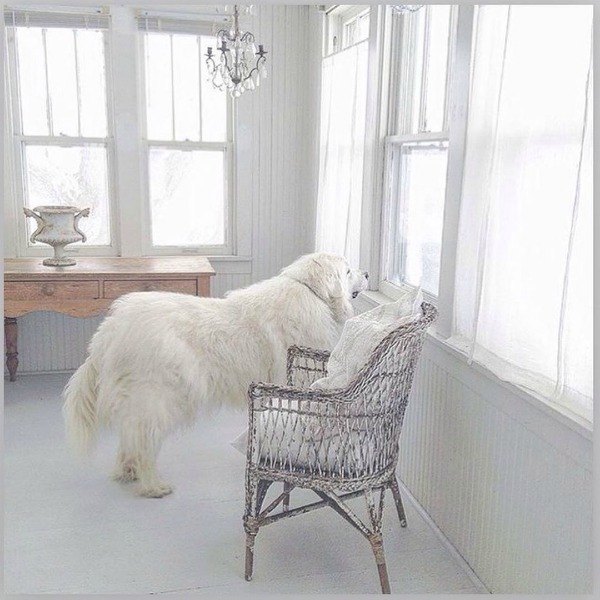 Lovely Finds Within Her Shop
Tracie stocks the lovely My Petite Maison with only vintage pieces and antiques that she loves and would place in her own home.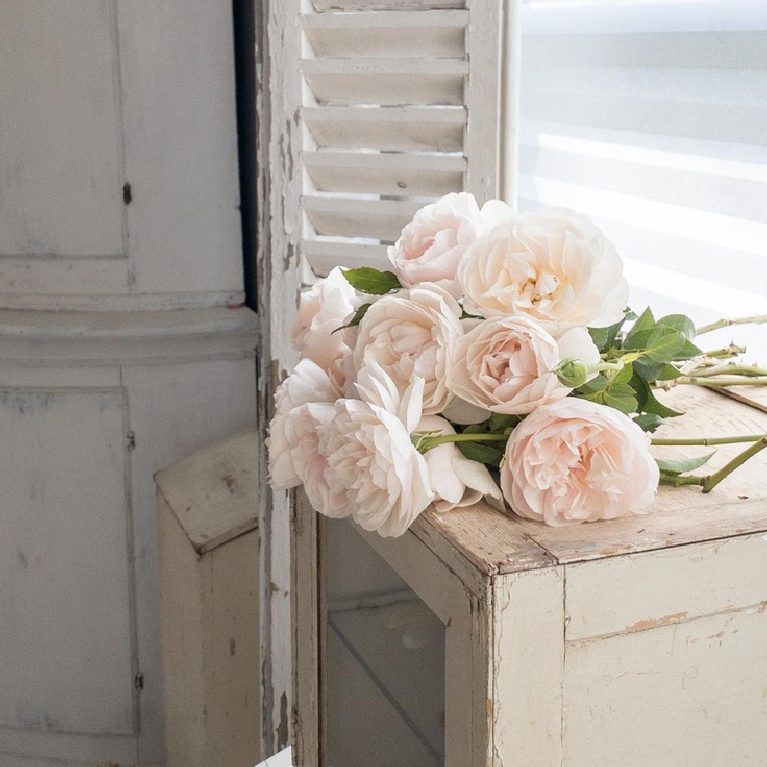 GET THE LOOK: Poinsettia is one direction to head during the holidays; however, pale lovely garden roses set a quietly romantic mood.
As you may or may not know, antique French baskets can be extremely expensive. If you see one at a friendly price, snap it up!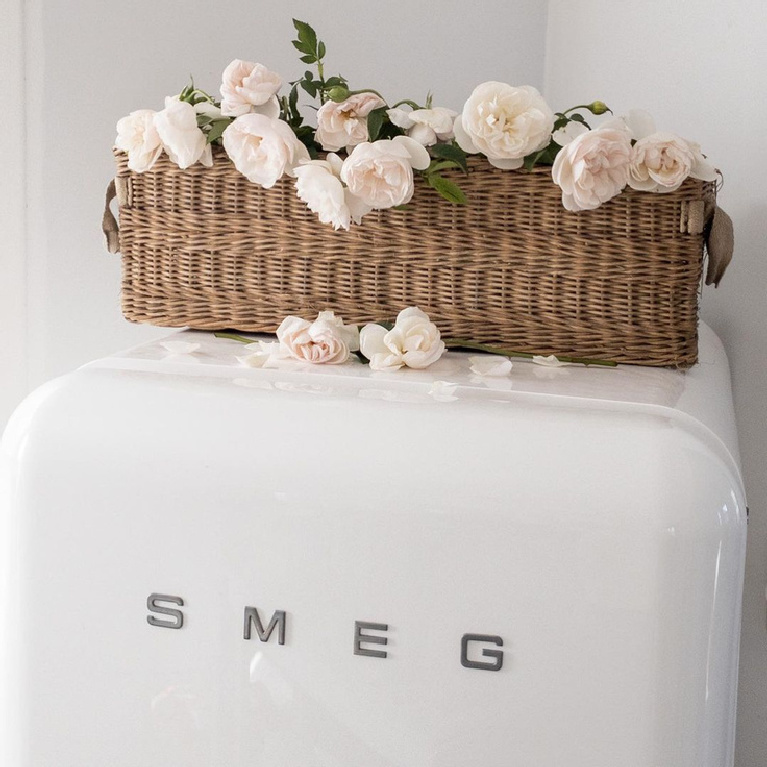 From Tracie, I learned about Grace Rose Farm, a lovely source for charming, old fashioned, fresh roses from California.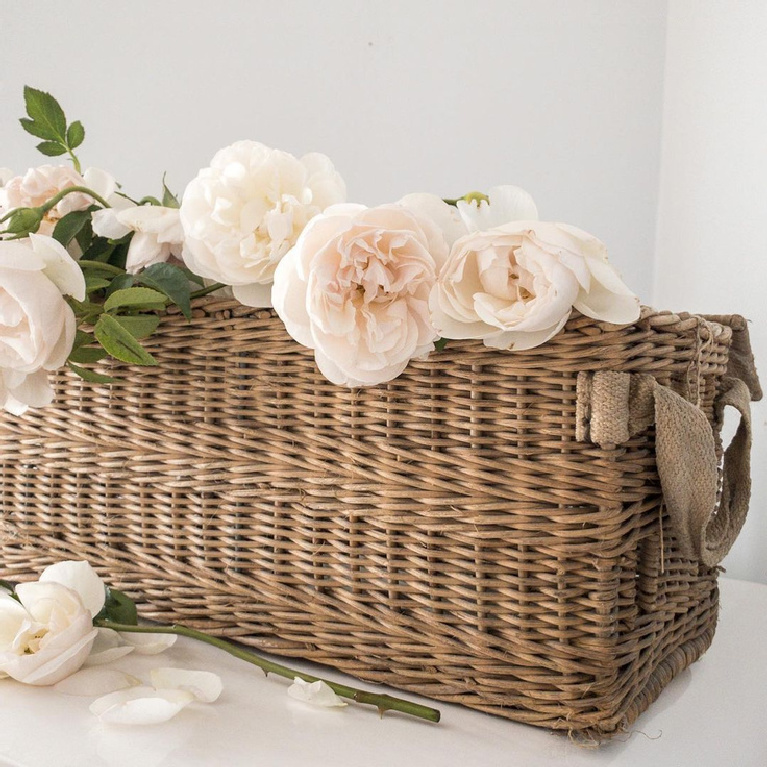 Fresh Petite Tree in a White Urn…certainly classic and simple!
In a country where bigger is often touted as better, an argument can be made for small.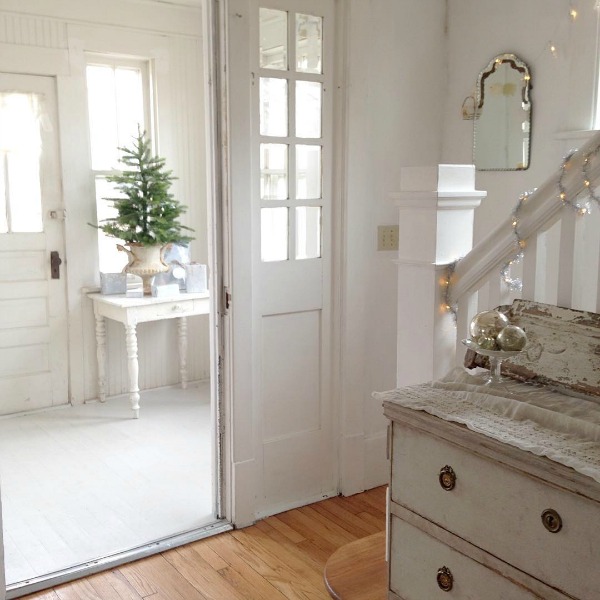 Whether it is diminutive trees in decorative urns or little white churches with steeples, petite is sweet.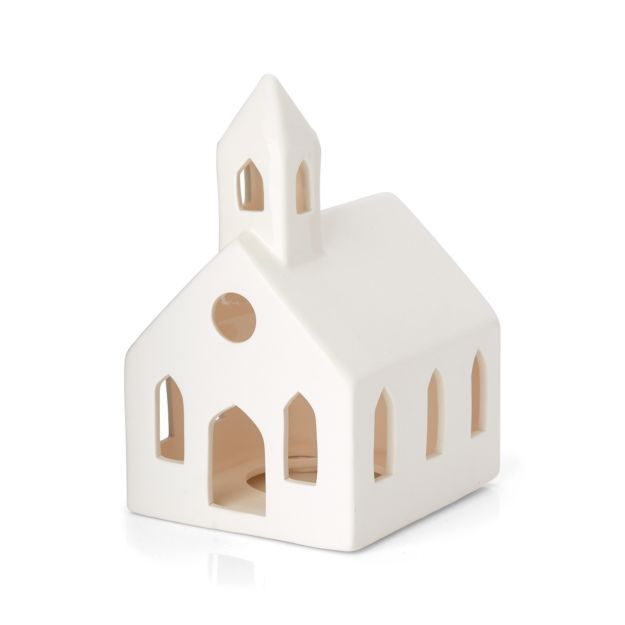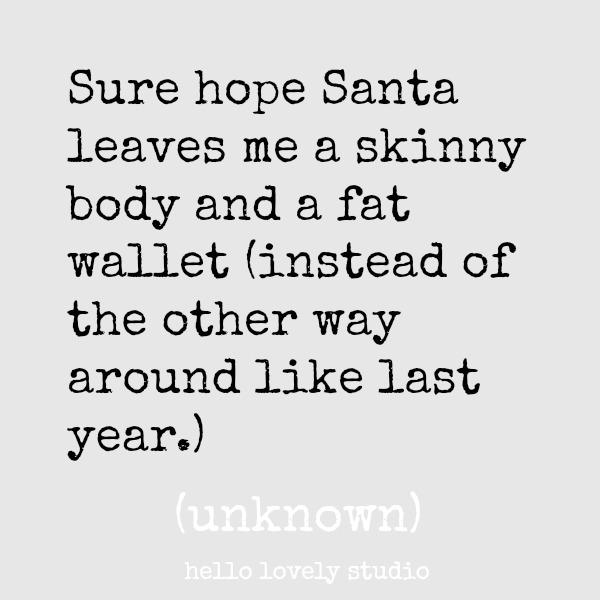 Why leave the top of a cabinet bare when more white wares can elevate the look?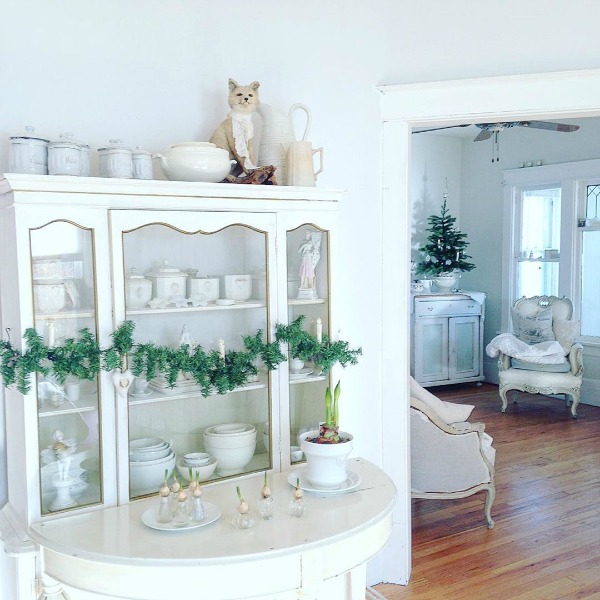 I must admit that when I come across an antique white find, my first inclination is to get a paintbrush and paint it a glossy brighter white, but often the answer is leaving it alone!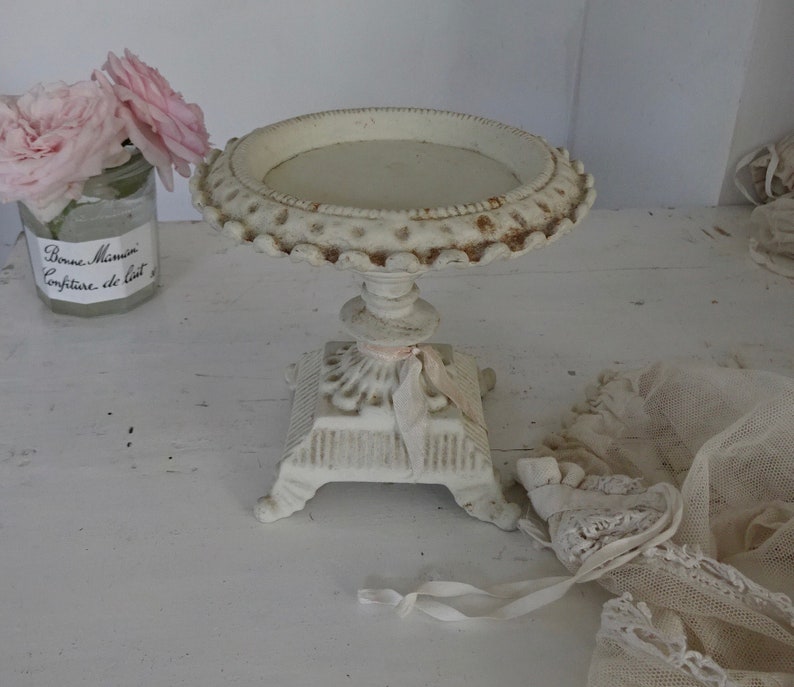 GET THE LOOK: Keep an eye out for vintage pedestals at the antique mall and Etsy since they make the perfect perch for a few silver glass ball ornaments.
I love how Tracie's vignettes feel so authentic and anything but contrived (even if there is styling at work!).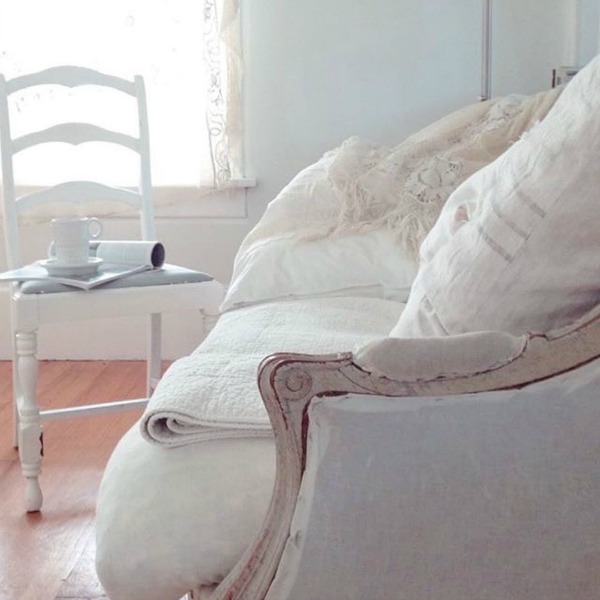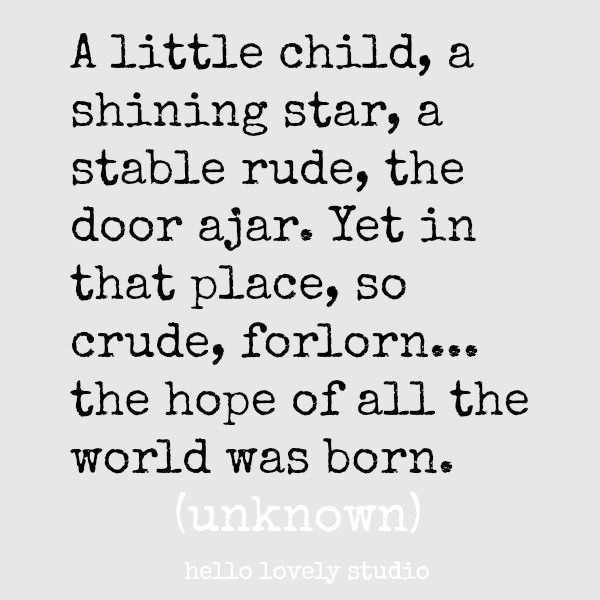 Little pre-lit bare birch trees are so perfect for this spare look: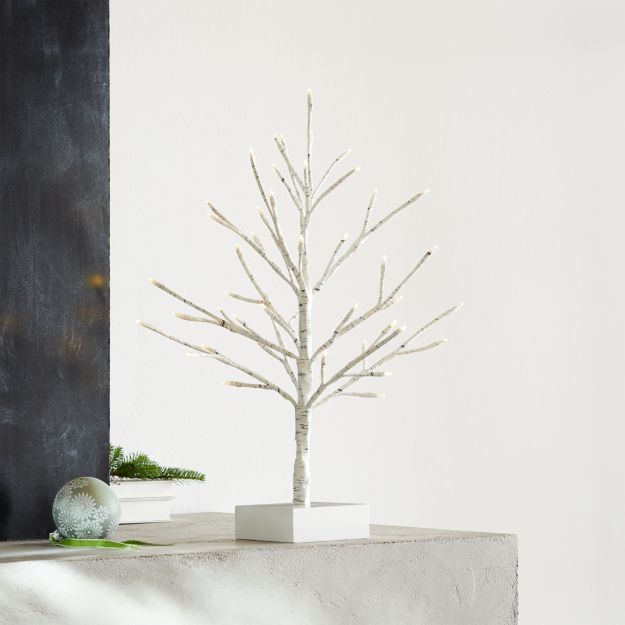 Romantic White Simplicity Beyond the Holidays…certainly lovely indeed
What could be simpler than saved jam jars?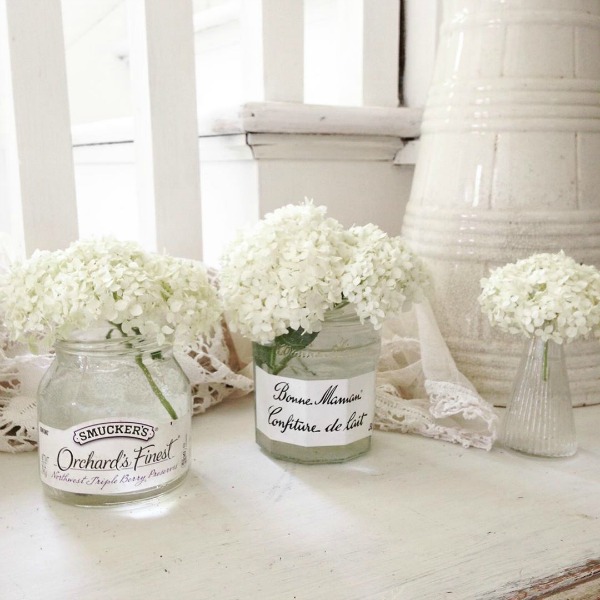 GET THE LOOK: Did your granny save every glass jar (I find it difficult NOT to!)? They make lovely receptacles for a bloom or boxwood sprig and when massed make a statement that doesn't shout or show off.
This stylist is drawn to religious antiques and celestial themes which add to the calm, otherworldly mood. Life outside the walls of home can be harsh.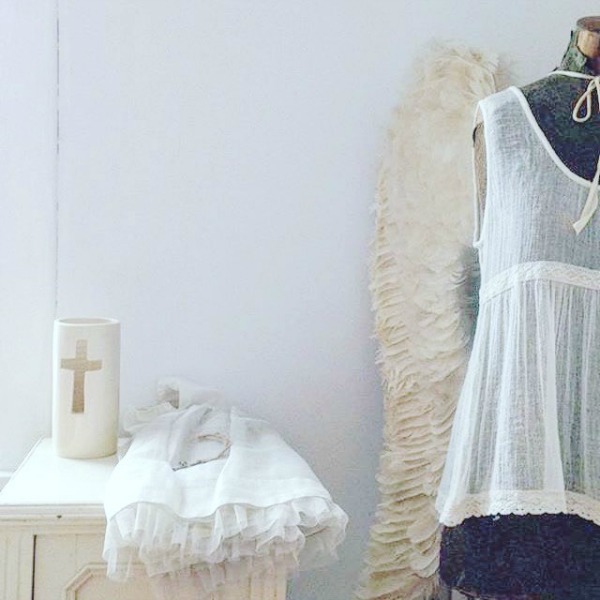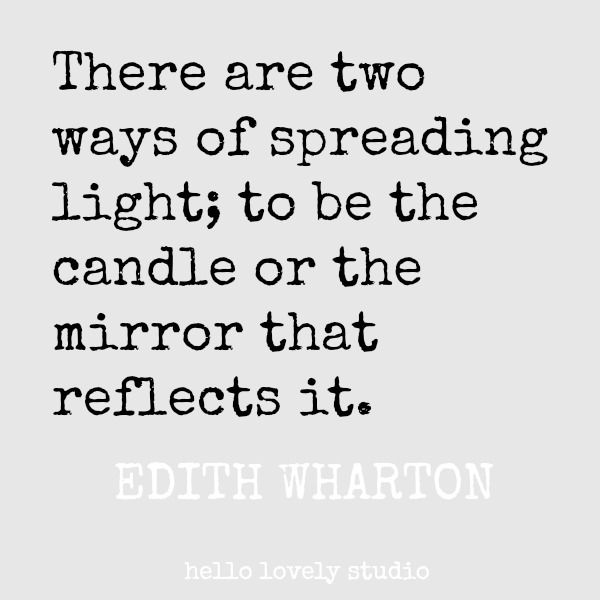 How I would love to learn to knit something akin to these cableknit stockings!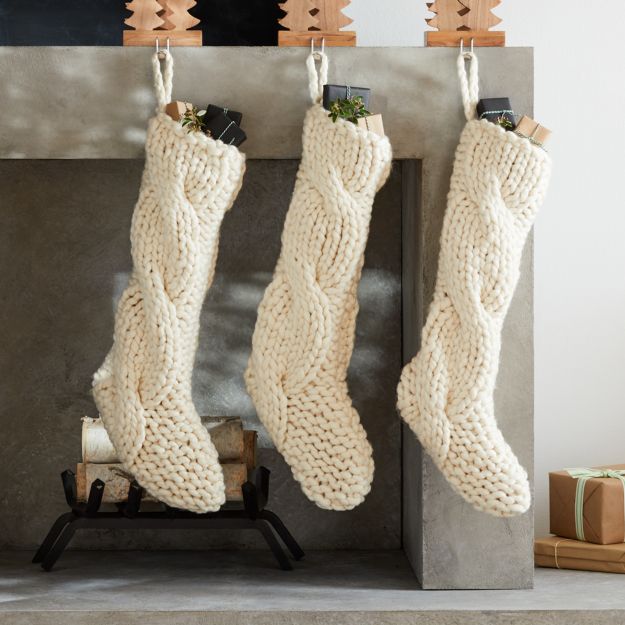 GET THE LOOK: Chunky handknit throws have been all the rage for years, and knit white stockings bring instant age and nostalgia to the mix.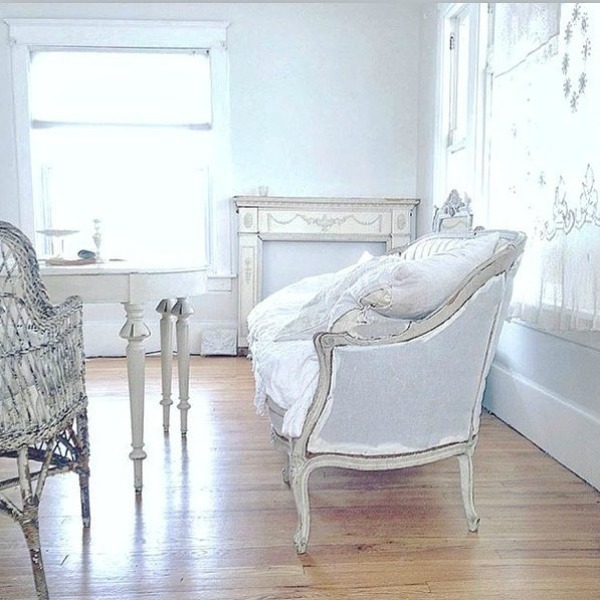 Even a fireplace surround without a fireplace can live large and lovely with its beautiful wedding cake-like details
Sweet Furry Friendship in a Swedish Farmhouse
If you follow @mypetitemaison on IG, then you will be treated to blissful moments of cloud living with white paws.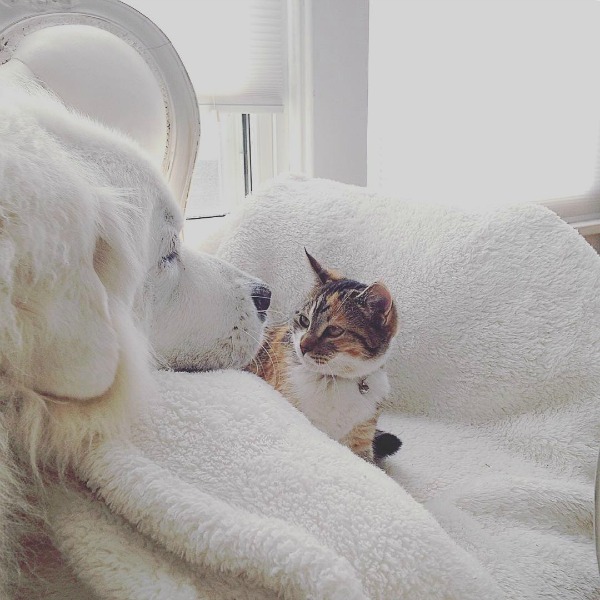 I imagine them underfoot as delicious cookies bake in the oven.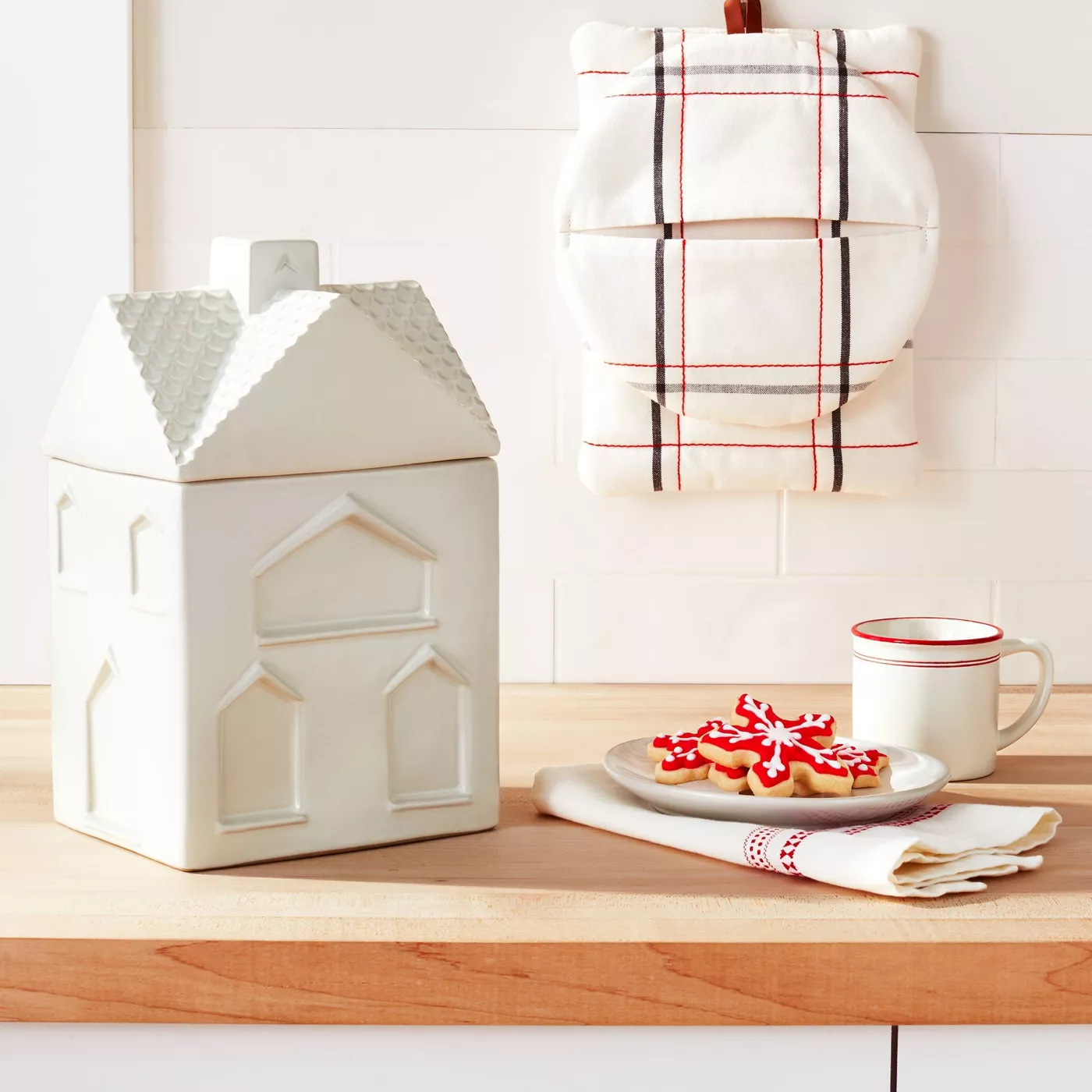 GET THE LOOK: A Scandi inspired, down-home look in the kitchen may be as simple as a cookie jar, frosted white sugar cookies, and a few votives mercury glass holders.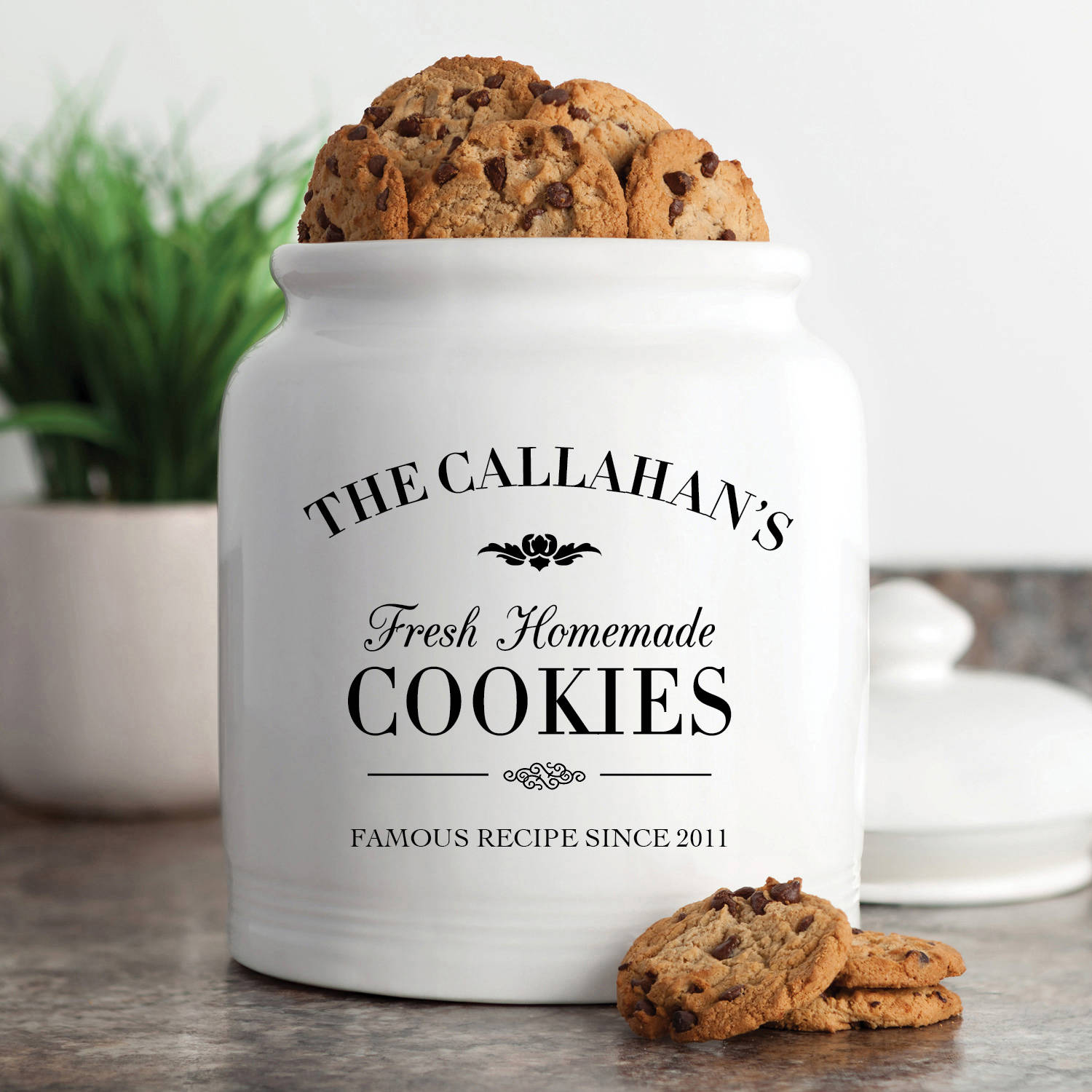 I am surprised that there aren't more options for personalized cookie jars. A void in the marketplace for sure.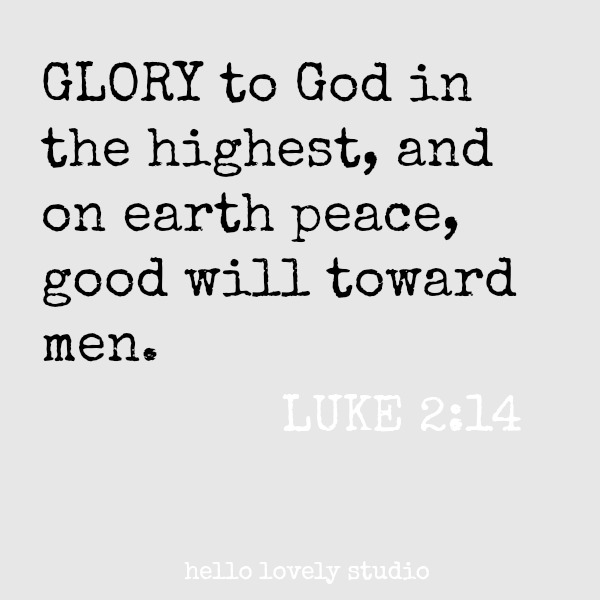 Quiet White Serene Holiday Mood
To say that all white or mostly white interiors are cold and sterile is an over-generalization Mr. Golden Sun personally believes is silly.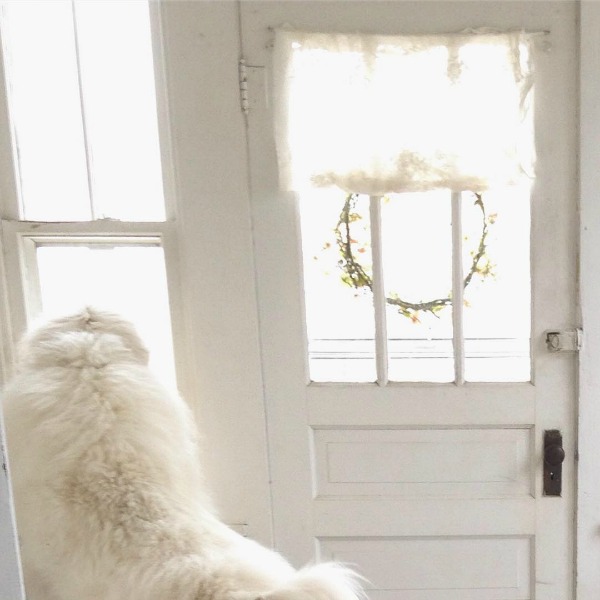 GET THE LOOK: A wreath in the window need not be a hefty evergreen with bold red ribbon…look what happens when a wispy silhouette takes its place (above).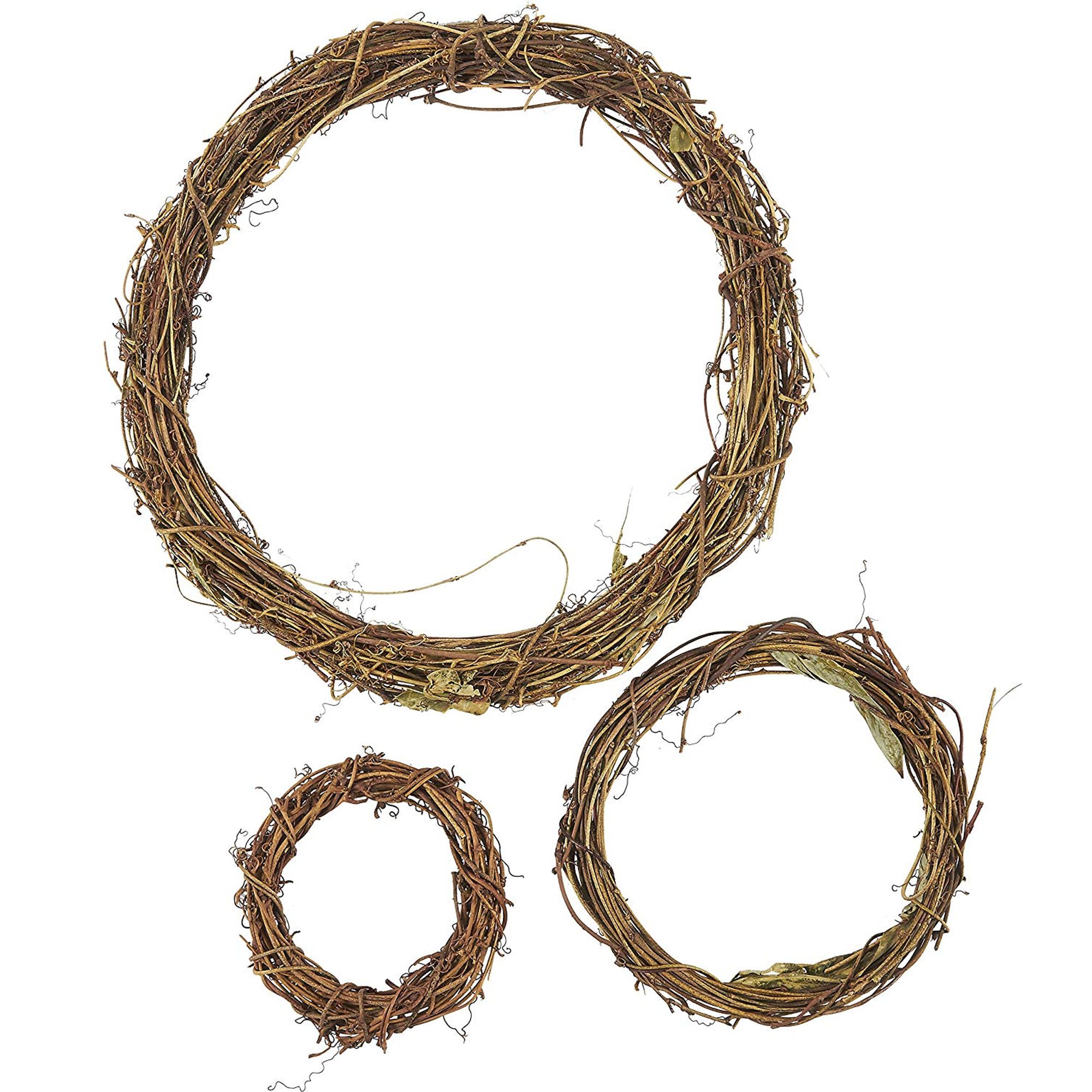 I have a huge grapevine wreath like that above and planned to spray paint it white and add pieces inside to make it a peace sign. But in my laziness to add the pieces, I began to enjoy the round form as-is. It has stayed bare for many years now!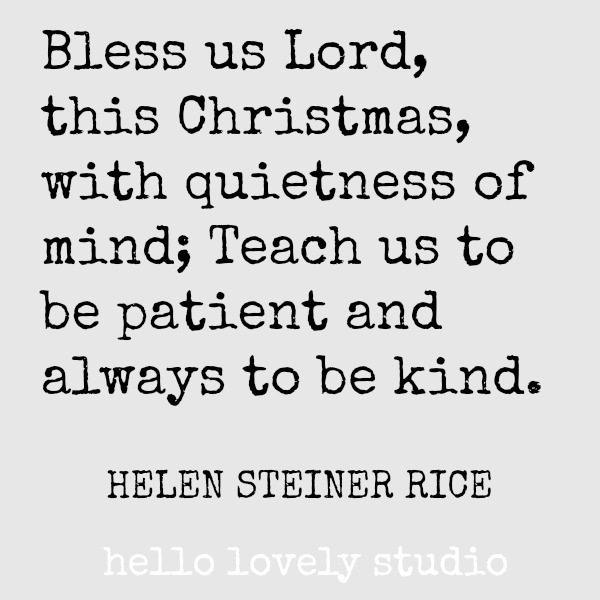 Surely, antiqued brass and gold tones can be white's best friend.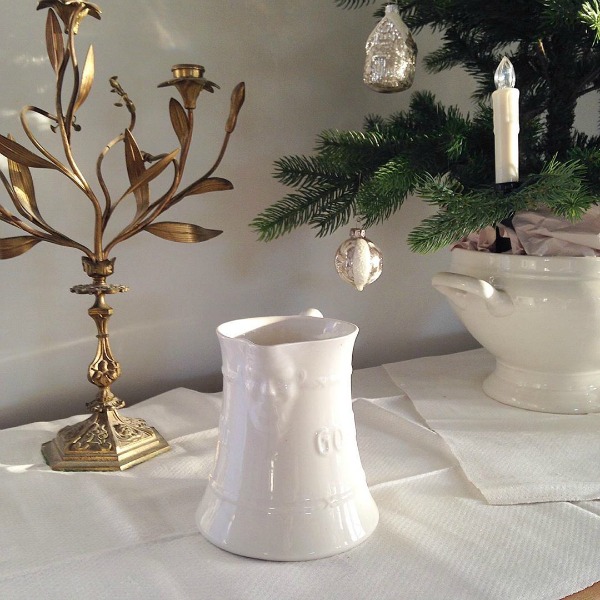 GET THE LOOK: I grew up in a house where our Christmas tree was the most beautifully decorated one in town, and my Swedish-style-loving mother often used these candle light strings to great effect.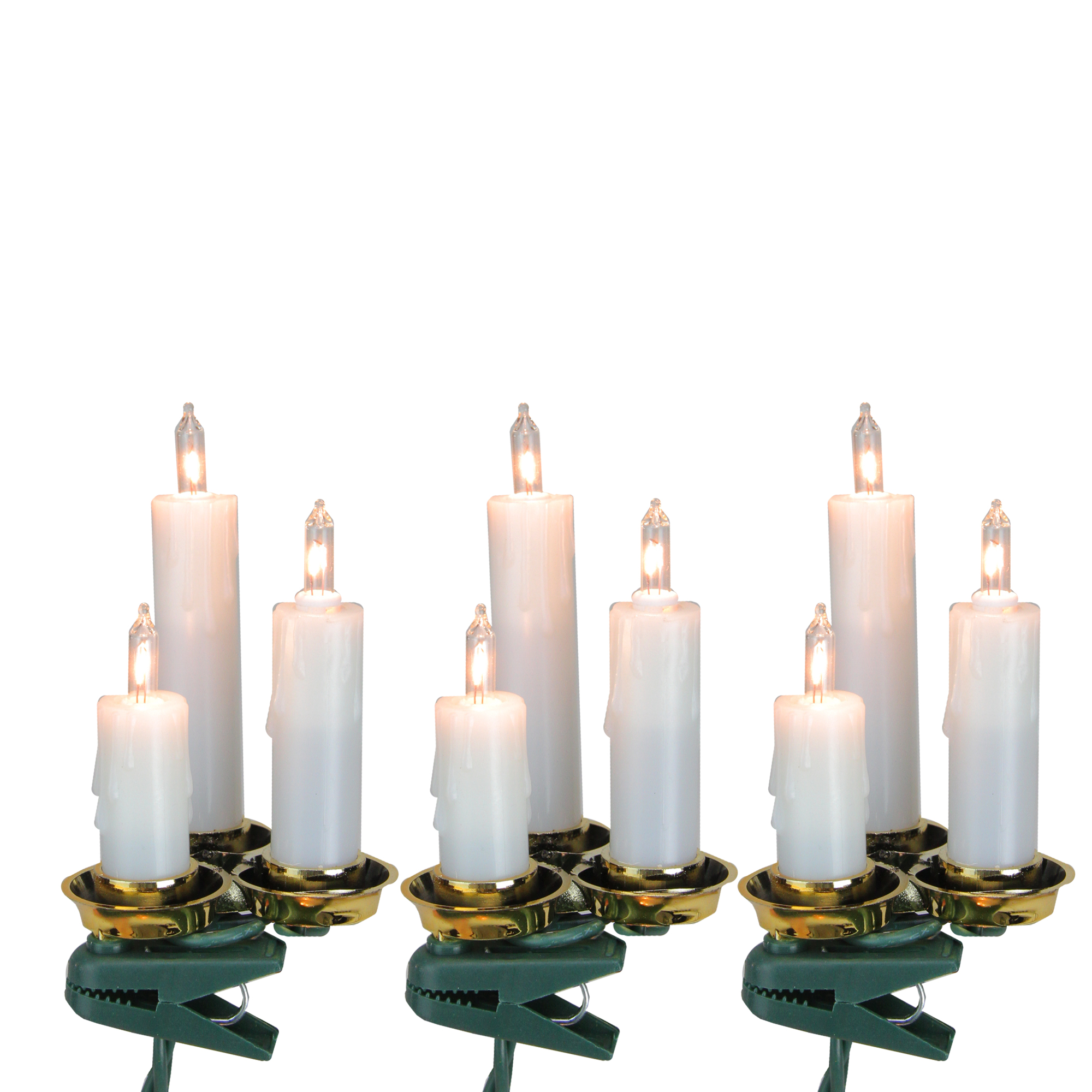 You'll notice Tracie's window coverings are light-filtering and diaphanous.
And if you need encouragement that little rooms attached to other little spaces can feel magical and not claustrophobic, let this be it. White is a miracle worker.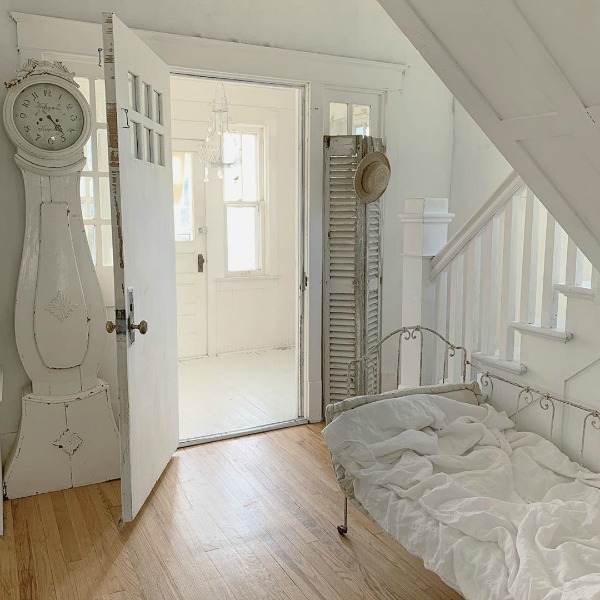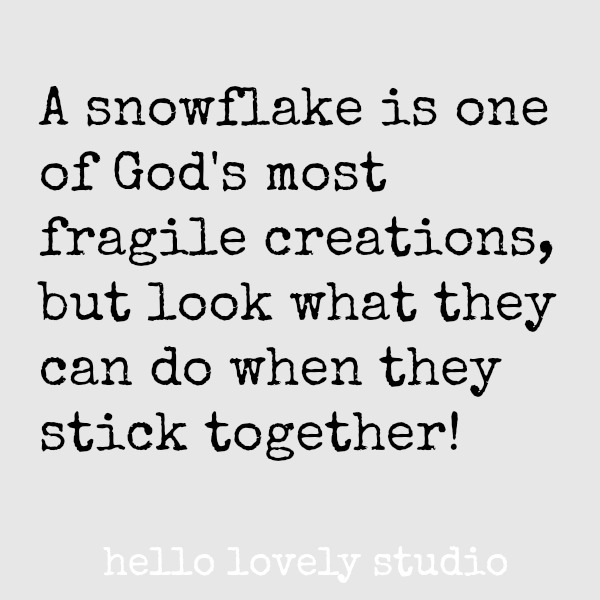 Rustic Elegant White Christmas Beauty…In Case You Love a Simple Farmhouse Holiday
Bring the outside in: bare winter trees are like sculpture masterpieces with cloudy skies.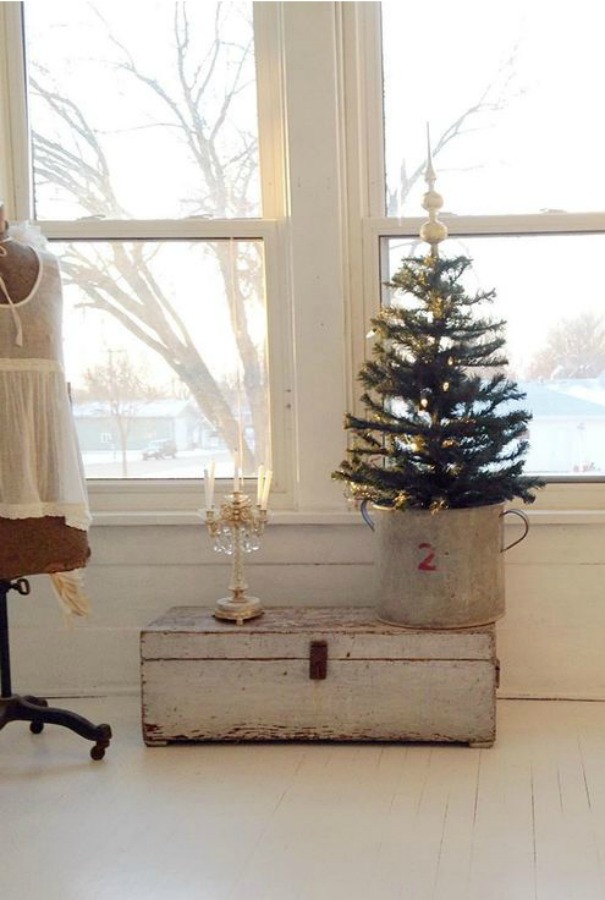 GET THE LOOK: If you're fortunate enough to own vintage candelabras where the brass has developed gorgeous patina, ooh la la! However, new examples can be aged as well or displayed as is.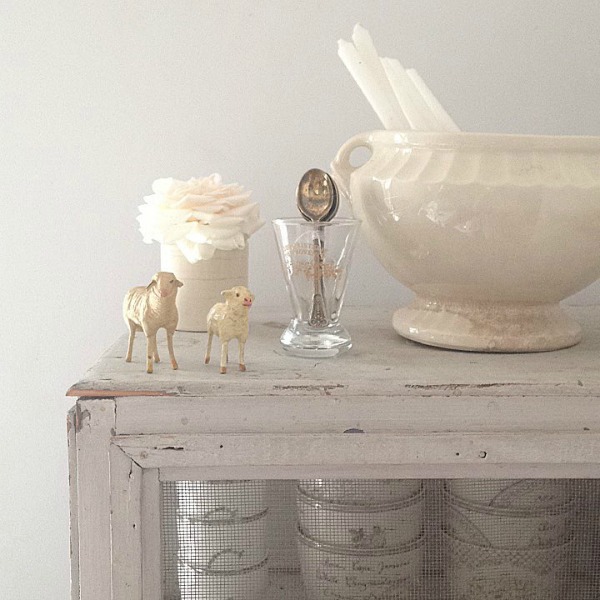 Little vintage sheep and ironstone make such a delightful pairing.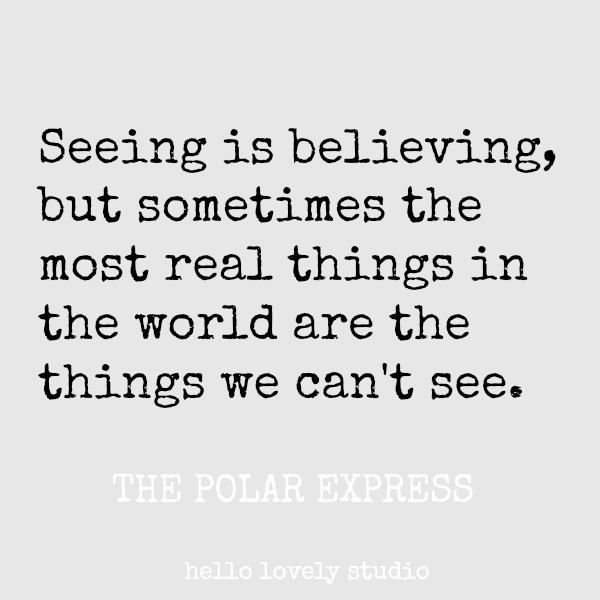 White painted hardwood floors in winter must feel wonderfully snow-like.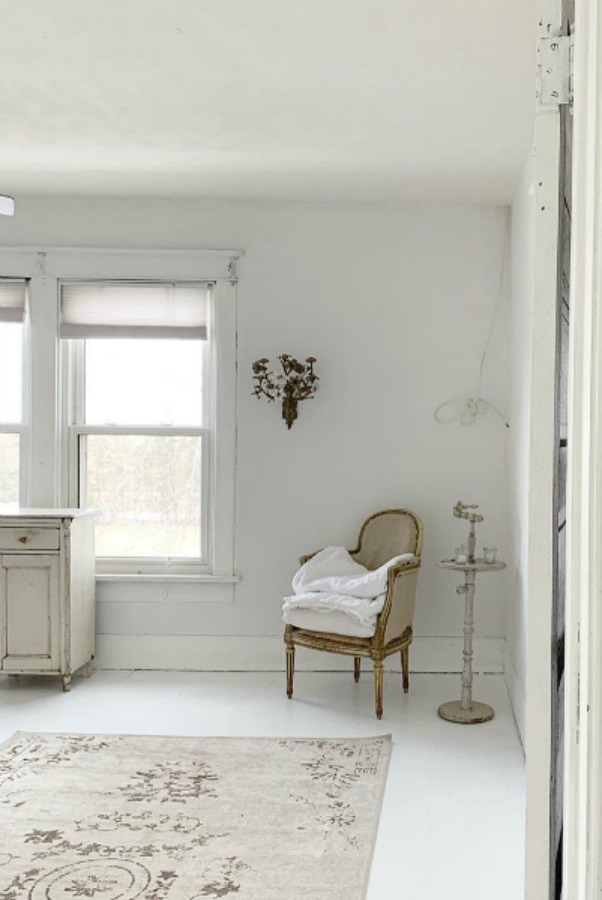 GET THE LOOK: Tracie's white painted hardwood floors play a starring role in her cottage, yet most folks are not brave enough to make the commitment. Consider going for it in a small area (screen porch, craft room, little used guest bedroom) before tackling the whole house!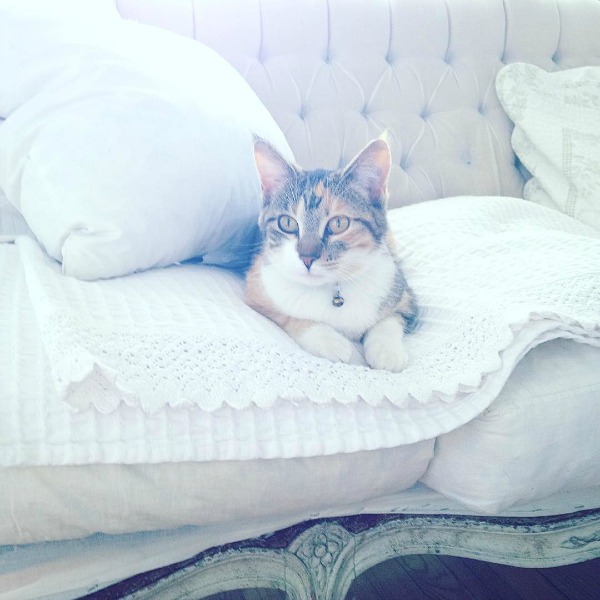 White crocheted lace everything is so lovely in a cottage with French Nordic charm.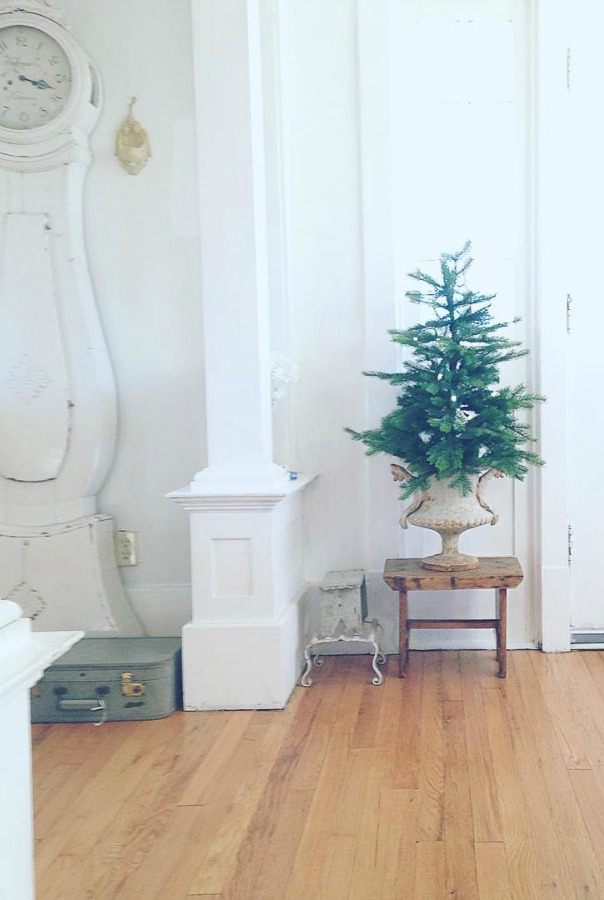 GET THE LOOK: Sweet little Christmas trees in aged white urns look magical with or without anything sparkly.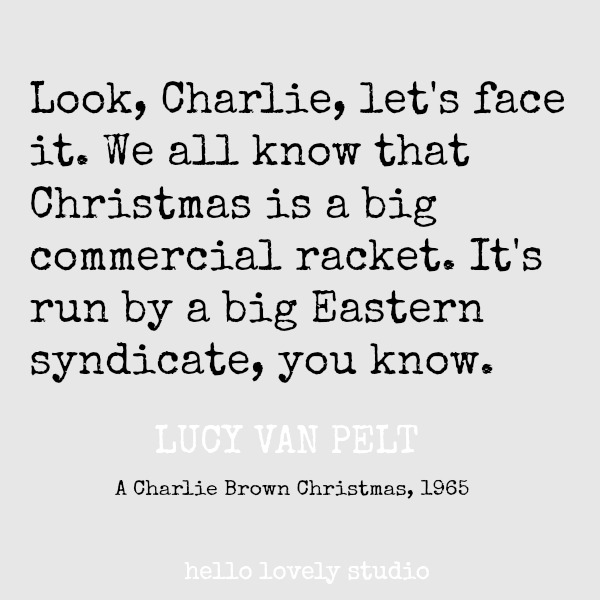 I love watching what new treasures Tracie brings into her home. They almost always are offered for sale…eventually in the shop.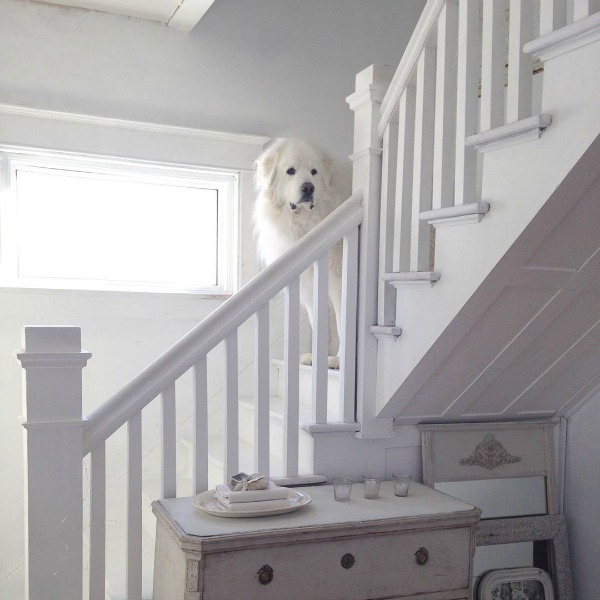 As a result, the peaceful look is always evolving, never stagnant. All of this practice with letting go surely impacts other layers of one's life.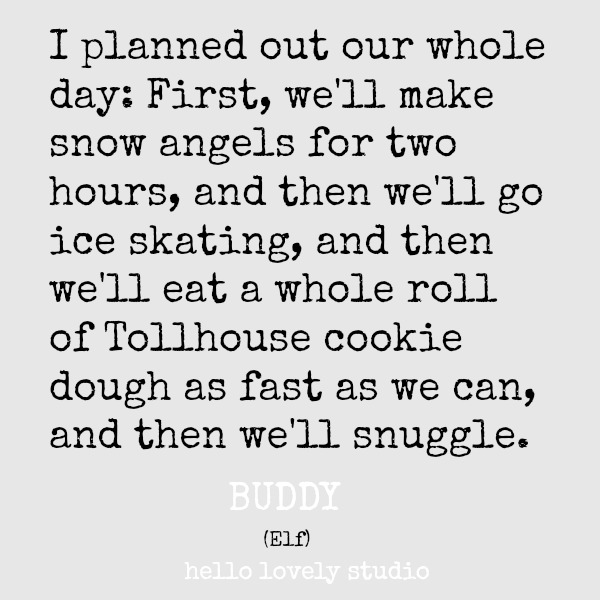 Does the quiet reverence of all the white speak to you too?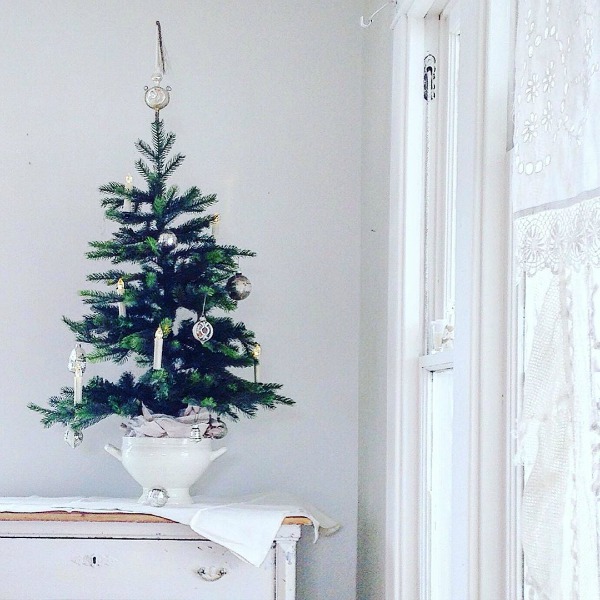 Lovely, Simple & White Holiday Home
Swedish Christmas Traditions & Decor
I grew up with many Scandinavian traditions at Christmas including Santa Lucia and even candle spinners just like this.. Also enjoy the video where Northern Heart shares glimpses of holiday home hygge in Sweden.
If you have time to enjoy more gorgeous holiday inspiration, you can also head HERE to savor each morsel, and do REPIN AWAY from my Christmas board!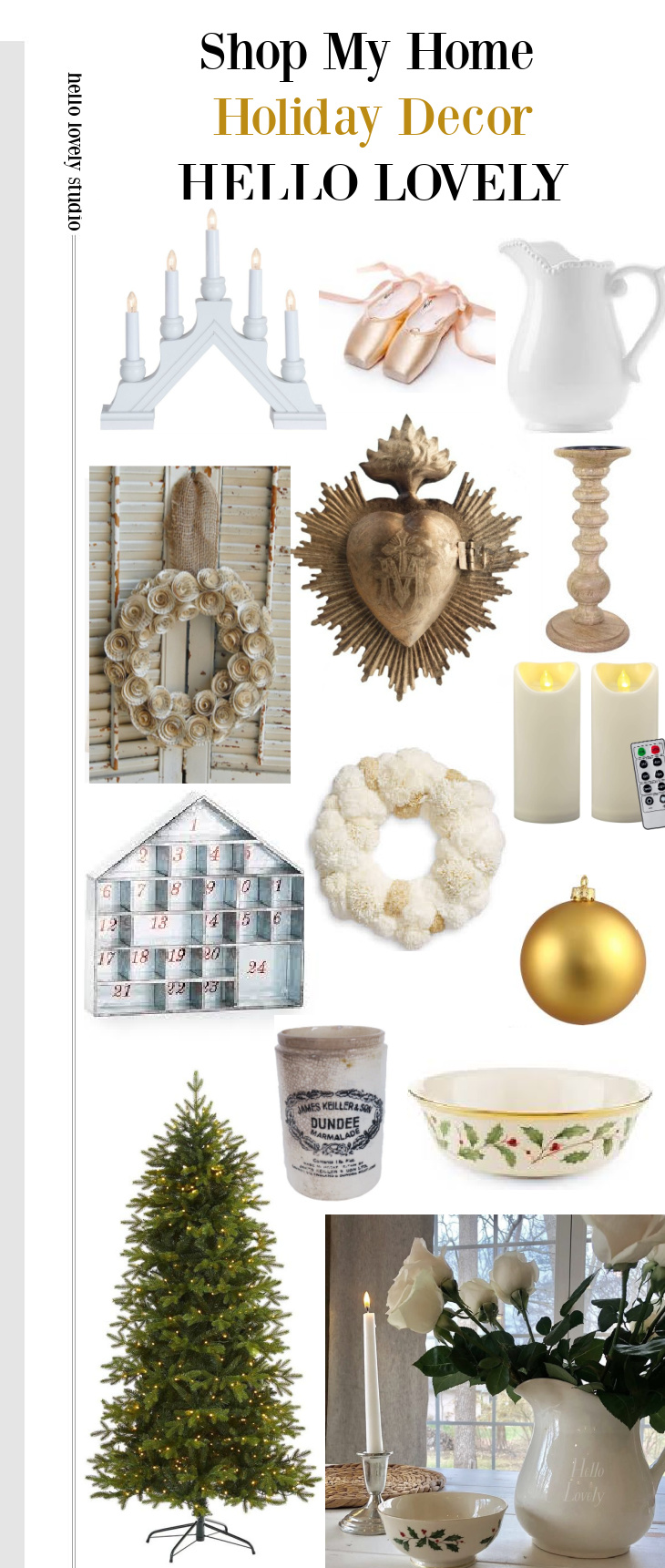 I independently selected products in this post—if you buy from one of my links, I may earn a commission.
Peace to you right where you are.
-michele
Shop for items you already intended to buy on Amazon RIGHT HERE, and also find home decor here to keep decor inspiration flowing on Hello Lovely!
Hello Lovely is a participant in the Amazon Services LLC Associates Program, an affiliate advertising program designed to provide a means for sites to earn fees by linking to Amazon.com and affiliated sites.