If you're a seasoned reader of the blog, this could be a yawn so dig into my archives for interior design to inspire! But if you're a gorgeous newish follower, please allow me to welcome you on a tour of my bedroom at our fixer upper. European Cottage Bedroom With Rustic Simplicity invites you to get the look with shopping resources and behind the scenes reality of how we pulled this space together.
European Cottage Bedroom With Rustic Simplicity
There's nothing earth shattering about the simple, undone approach I took for decorating the room. In fact, it's awfully spare. But that's exactly how I feel bedroom retreats should be. I don't want reminders of the daily grind, all of those cares that come with the stress of work and frenzy.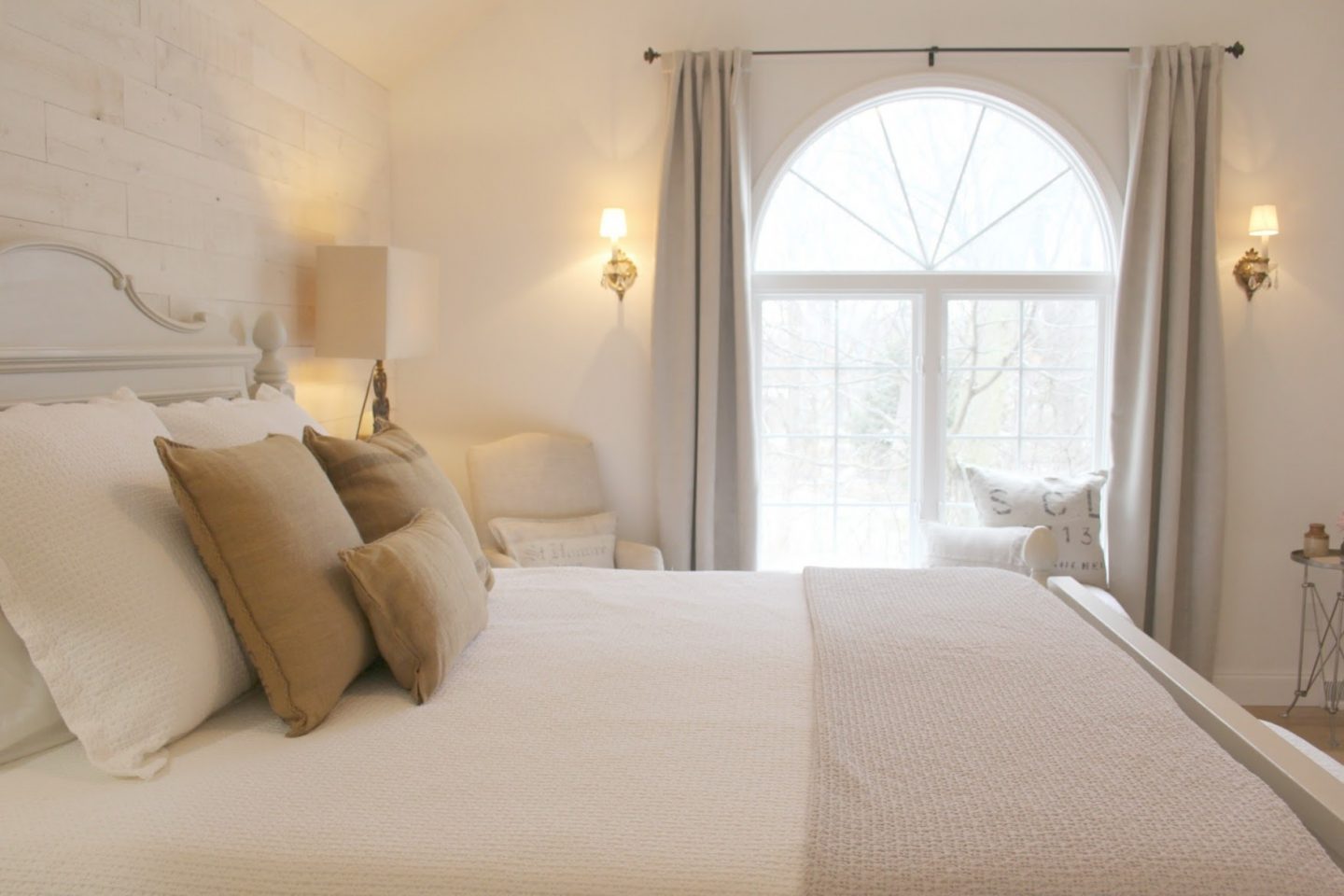 But where did it even begin? I'll show you.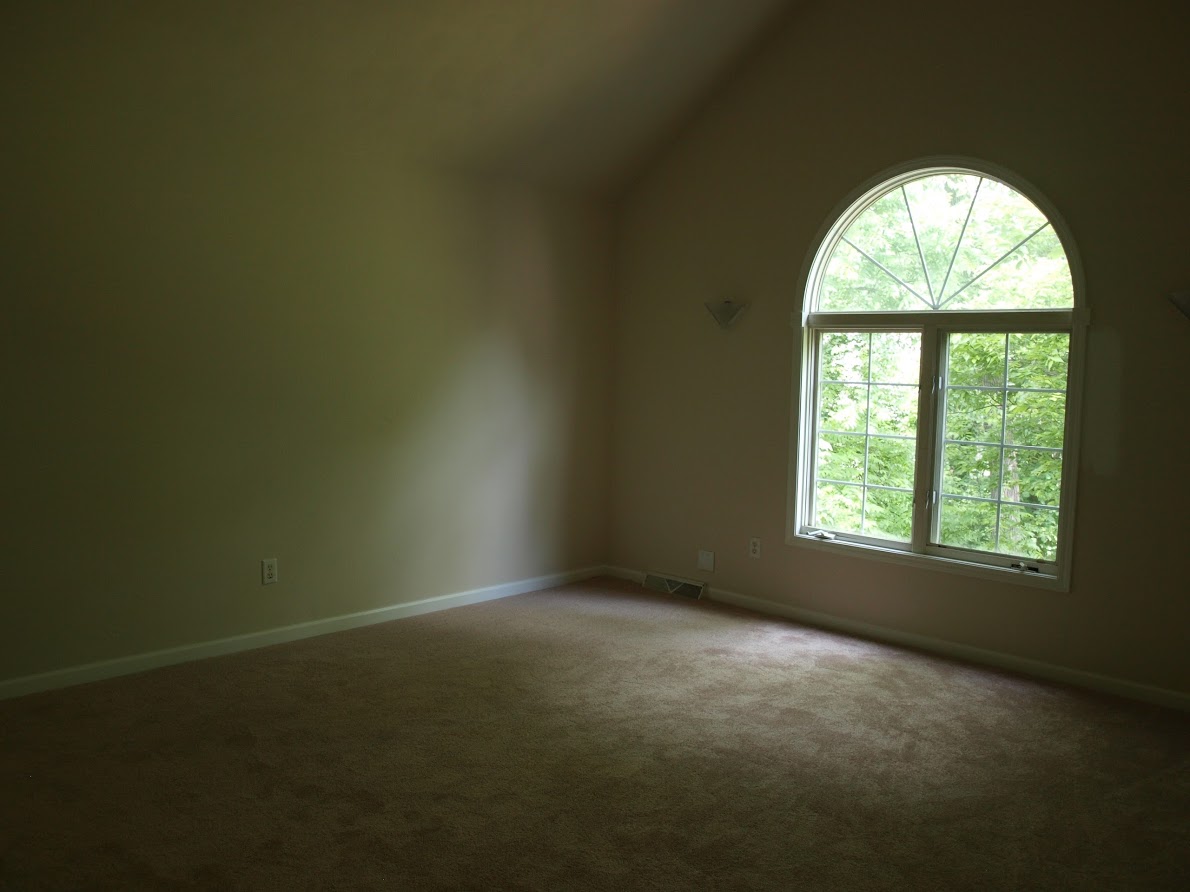 The bedroom was really just a yellow box with a pretty window and ugly carpet which had been installed over decades old (and thoroughly utilized by pets) padding. As you can see above, it doesn't even get good lighting with its Northern exposure.
Paint for Walls: Benjamin Moore White
Painting it (BENJAMIN MOORE White…see this for white paint ideas) helped a lot! If you look at the top right corner of the next image, you'll see a bit of the ceiling I had yet to paint. It was the same hideous yellowed color as the walls and was holding the space back big time.
It Needed Love…Serious Love
Was there much to salvage in the bedroom? Um. We even had to address the light switches because…it was the most craptastically ghetto quartet of gangs on a plate I had ever seen.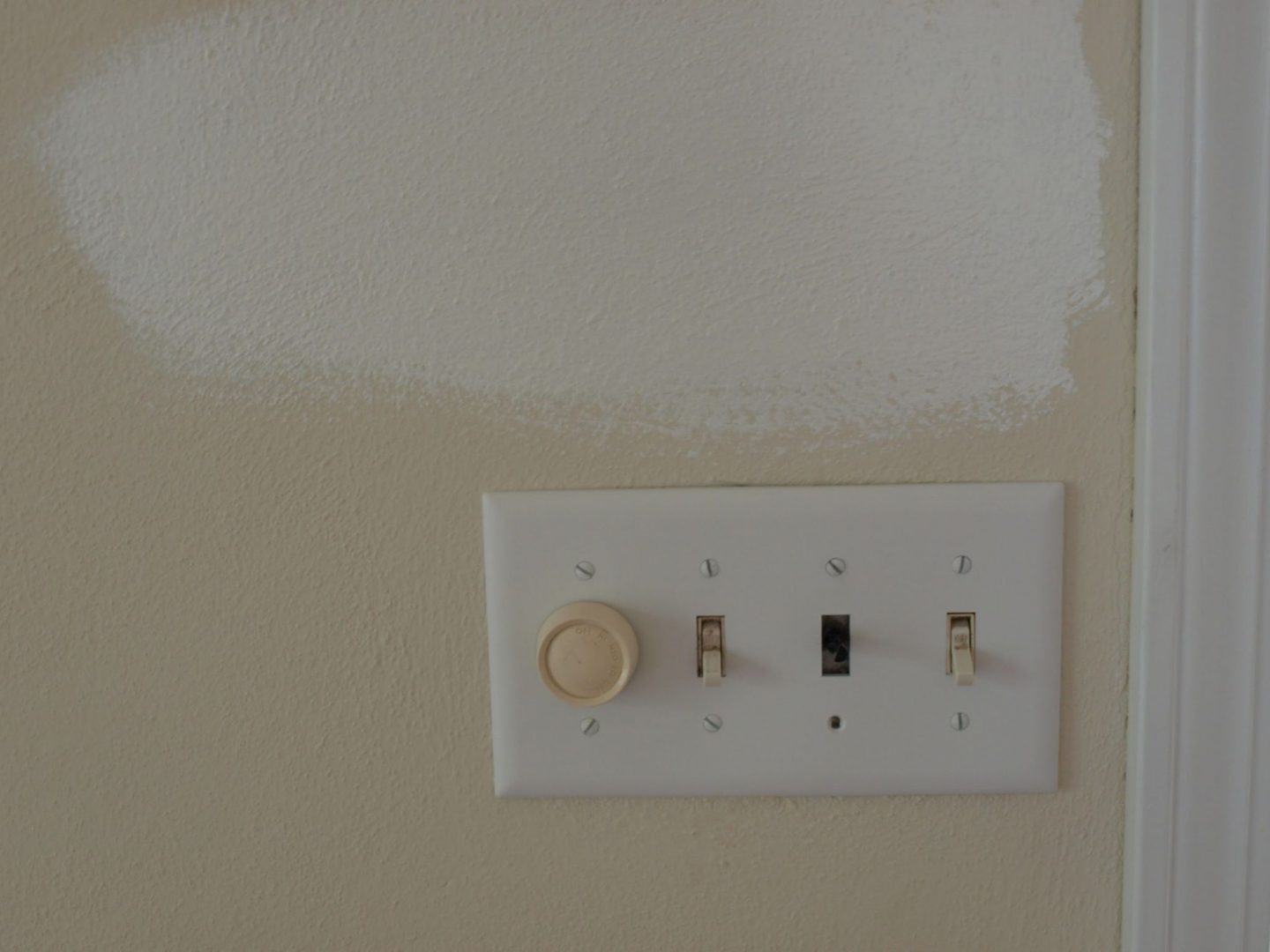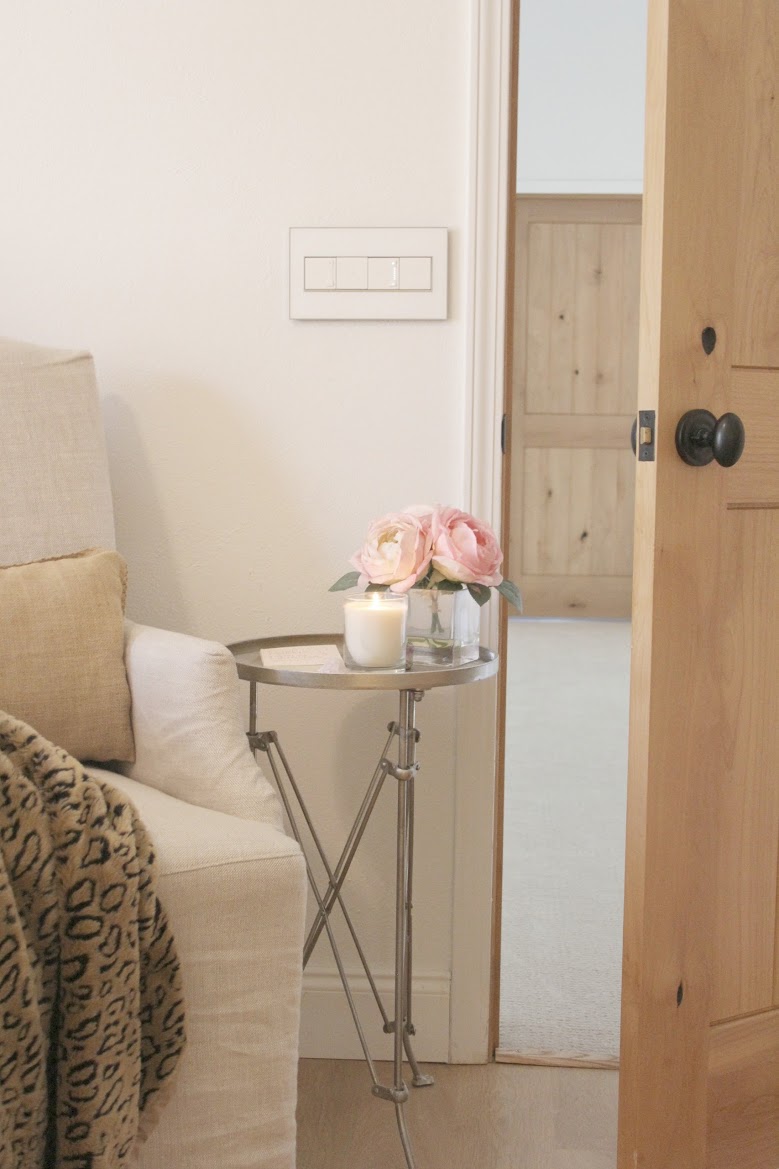 Sweet Cozy Moses, what a welcome change the sexy softap switches and modern white mirror plate make! They are splurges for sure (since you could spend less for hohum generic) from the adorne collection made by legrand in case you're curious.
Reclaimed Wood on Wall
The Benjamin Moore White paint helped this room out immensely, but we were still left with bumpy, poorly repaired textured walls (read: somehow lots of holes in the walls…why, why, why…got a sloppy drywall mud treatment from the flipper so the imperfections jumped out since they were smooth on an otherwise textured wall!). Lots of options for resurfacing walls, but we chose a quick and easy one: peel and stick Stikwood reclaimed pine. Find the details for that super easy DIY (took us one evening) HERE.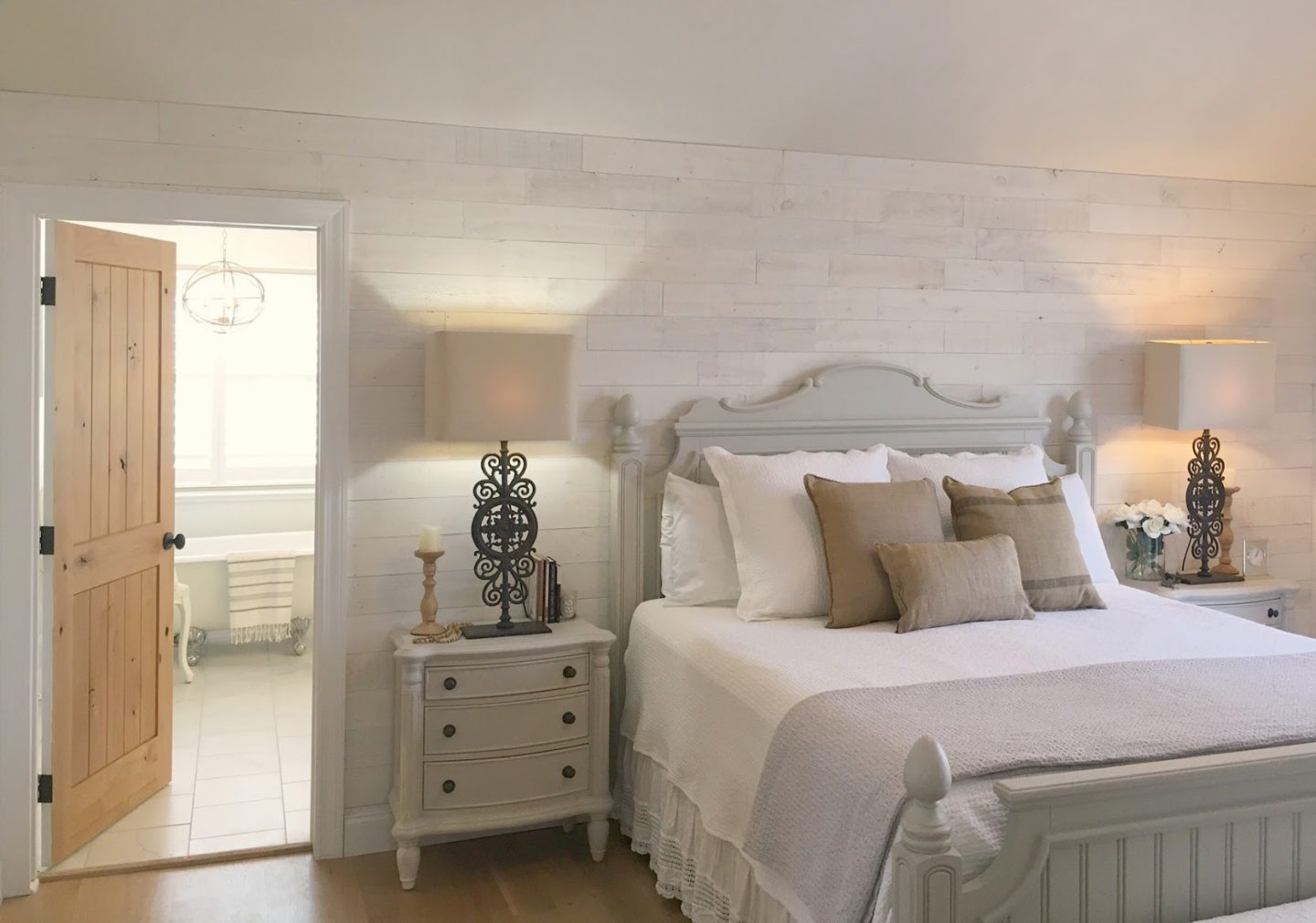 The color is called 'Hamptons' which is a perfect description of its coastal cottage feel. I'm still happy with it, and there was ZERO getting used to it. It feels like it has always been here despite the lack of any coast or proximity to an ocean!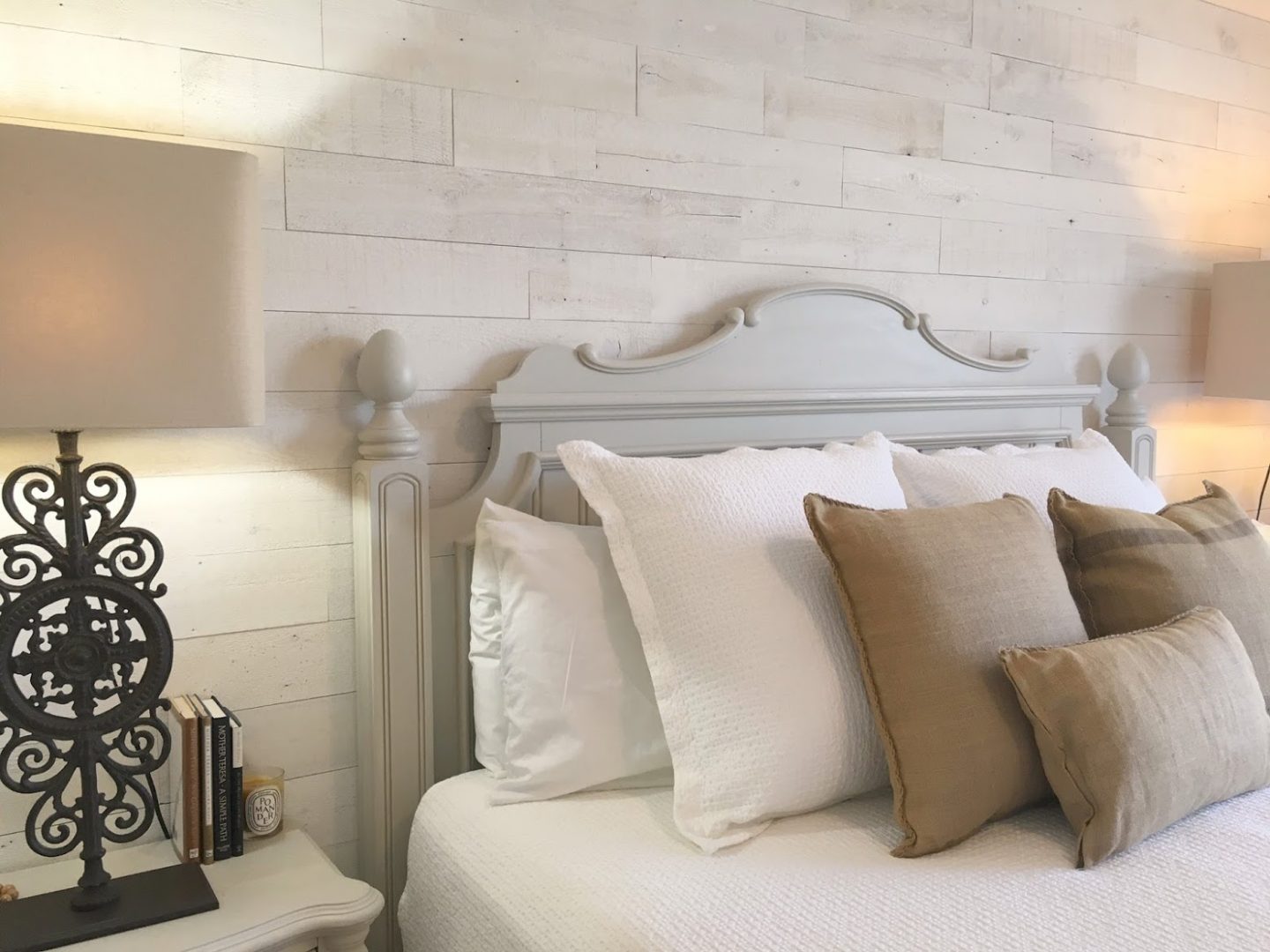 I say this only because there are those who are intensely rigid about context. The context of this cottage (mature woods all around – walnut trees mingling with oaks and evergreens) was not about to keep me locked in 'the great north with all its deep greens' or from introducing coastal or beachy elements. I might pass on a planked wall within my Manhattan penthouse, but we need not have farm animals milling around to enjoy decor on the rustic side if it calls our name!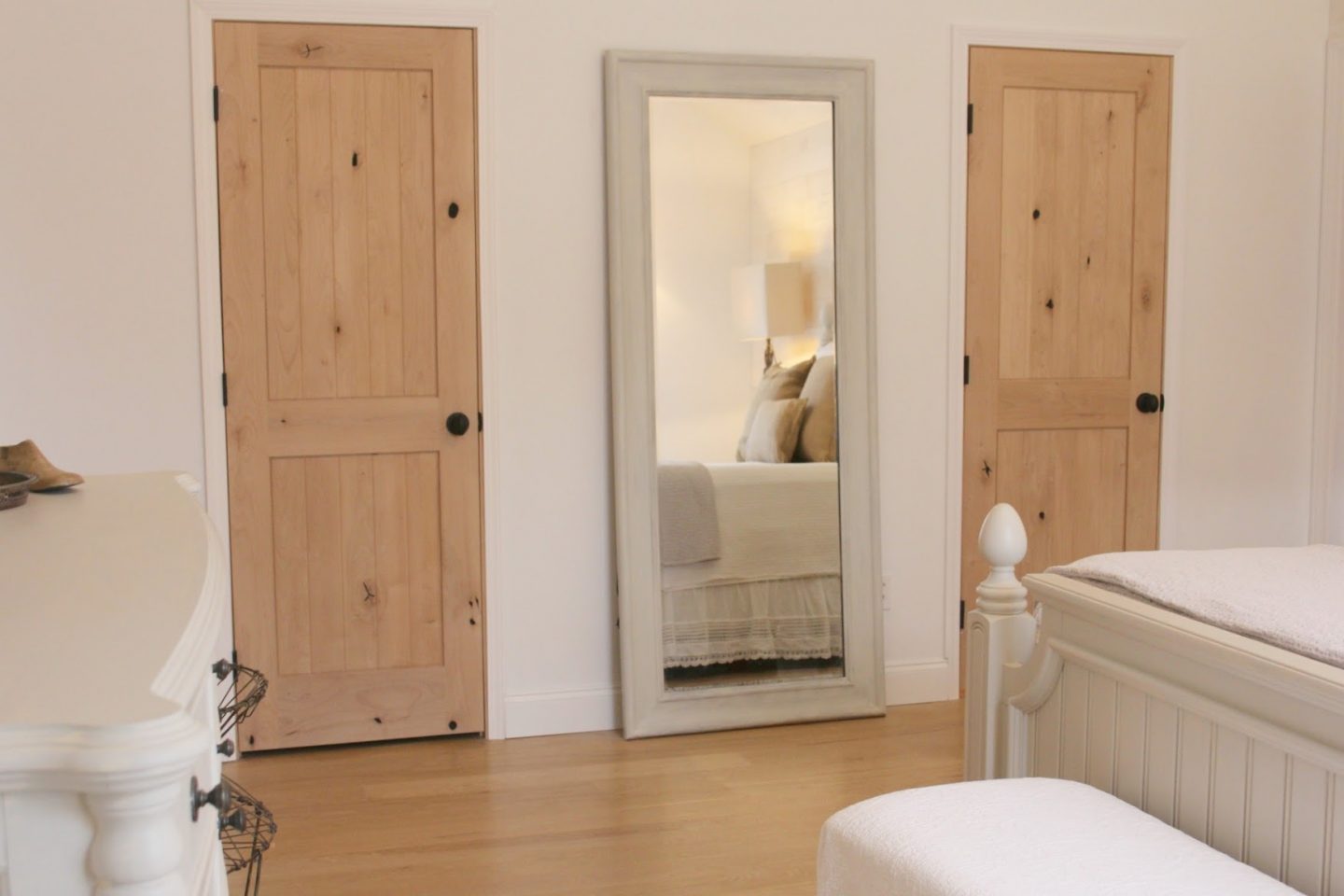 White Oak Hardwood Floor
My husband does a wonderful job installing hardwoods, but we hired an artisan to lay all the flooring in the house. The planks are 5″ White Oak hardwood (just a little character) finished on site, and left natural with a matte sealer.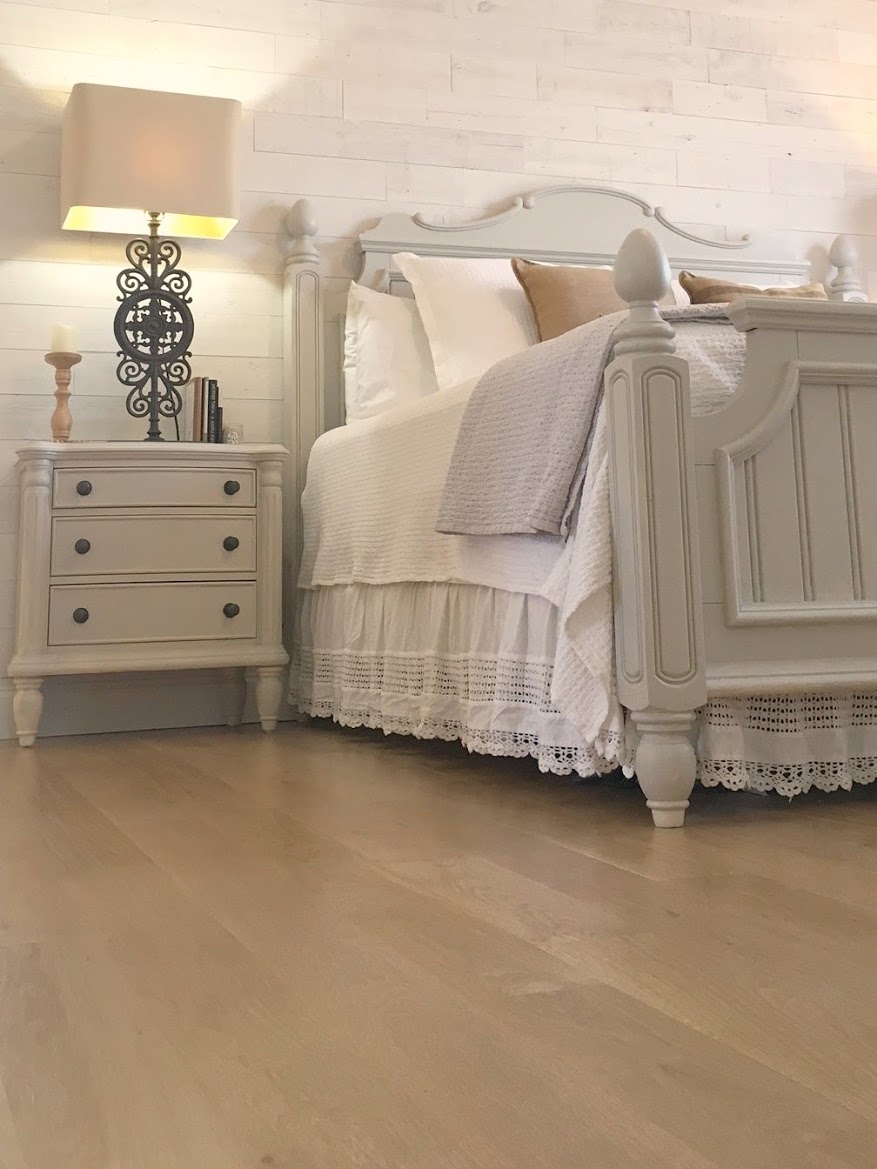 Lighting
We have yet to change out the ugly ceiling fan – I'd like a beautiful grand French country chandelier like THIS. We did swap out ugly sconces for perfectly patina-ed brass vintage ones (find options HERE), and the bedside lamps are from RH: Parisian Iron Gate with rectangular linen shades lined in gold silk.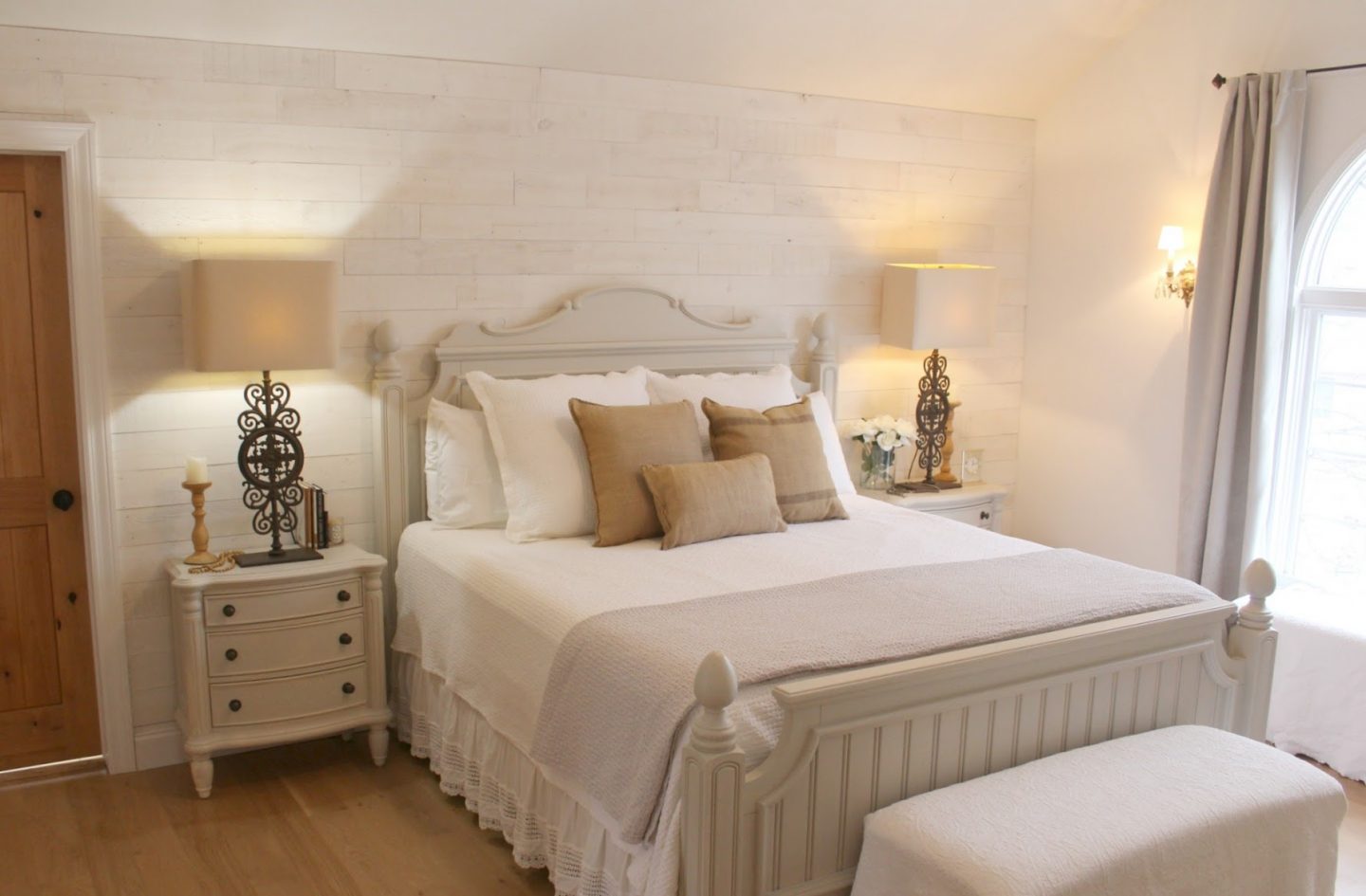 Cottage Style Bedroom Furniture
We have lived with the same bedroom furniture pieces for years. I'll probably be ready to retire it to a guest bedroom when next we move and invest in something new for a change. Find cottage style pretty contenders with friendly prices HERE. Here are some dreamy bedroom prospects:
Below is a bedroom collection with a distressed driftwood finish which could easily be softened and customized with glaze to taste. Paint something new? Yep.
I have had my cottage style panel bed and bedside chests designed by Chris Madden for many years. The finish looked way too yellow with the light we receive here so I totally tweaked it with watered down BENJAMIN MOORE Revere Pewter and lightly drybrushed on a linen weave effect so the original warm color glows through like candlelight. I have yet to try this technique on wood, but I am guessing it could be lovely. See this post for warm white paint ideas.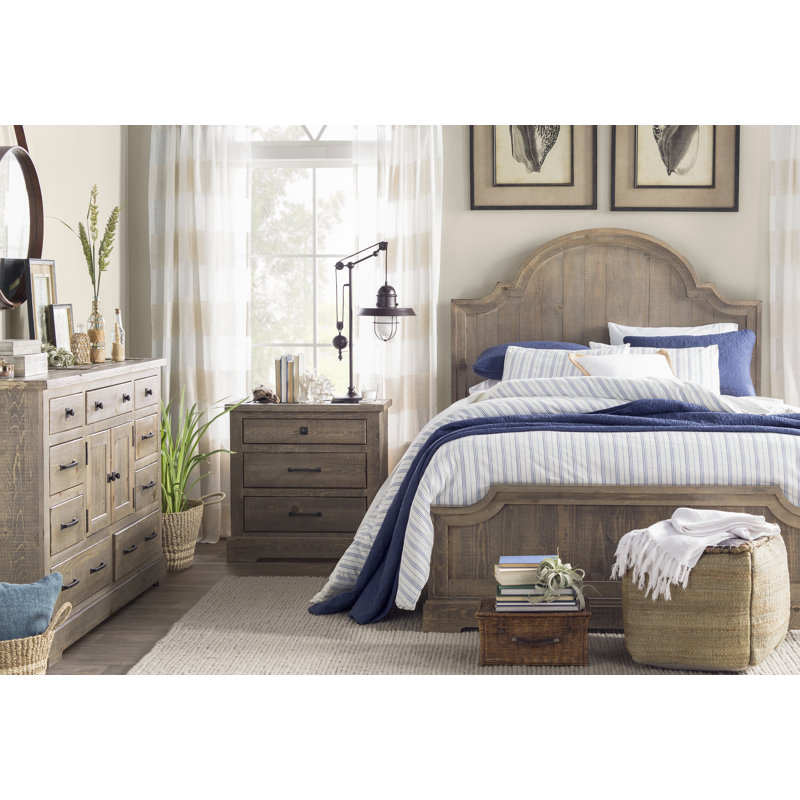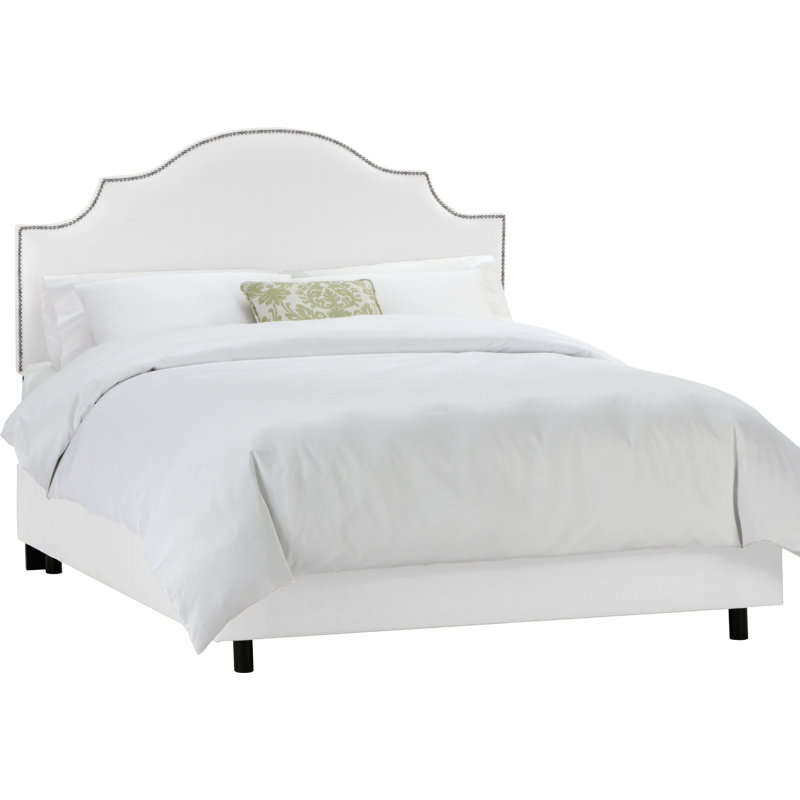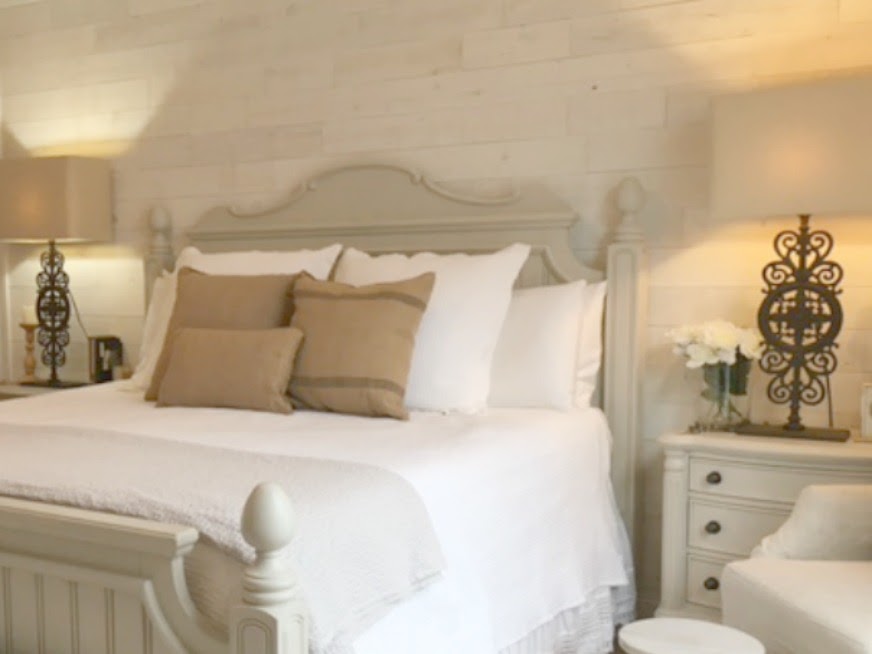 White, Grey & Natural on the Bed
The weight of a quilted coverlet is just perfect for me because one usually does the trick, and if it's chilly, two of them work like a charm. No puffed up duvet for menopause mama here.
The exact white French farmhouse crumpled matelasse quilted coverlet (pattern is called Cedric) is RIGHT HERE.
I have the exact same coverlet in grey at the foot of the bed. I'm crazy for Pine Cone Hill quality, and here are pretty options: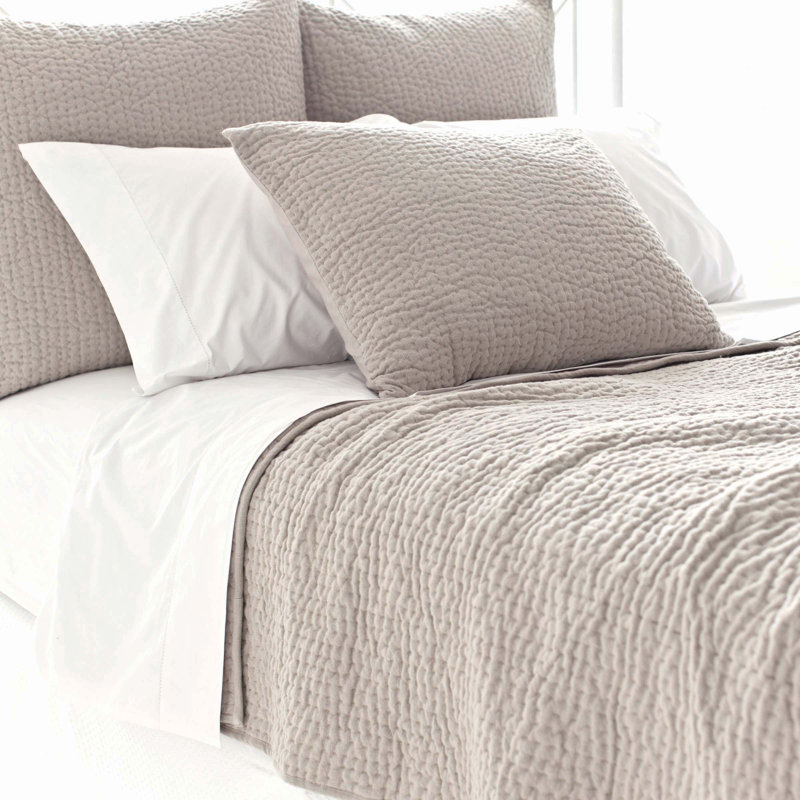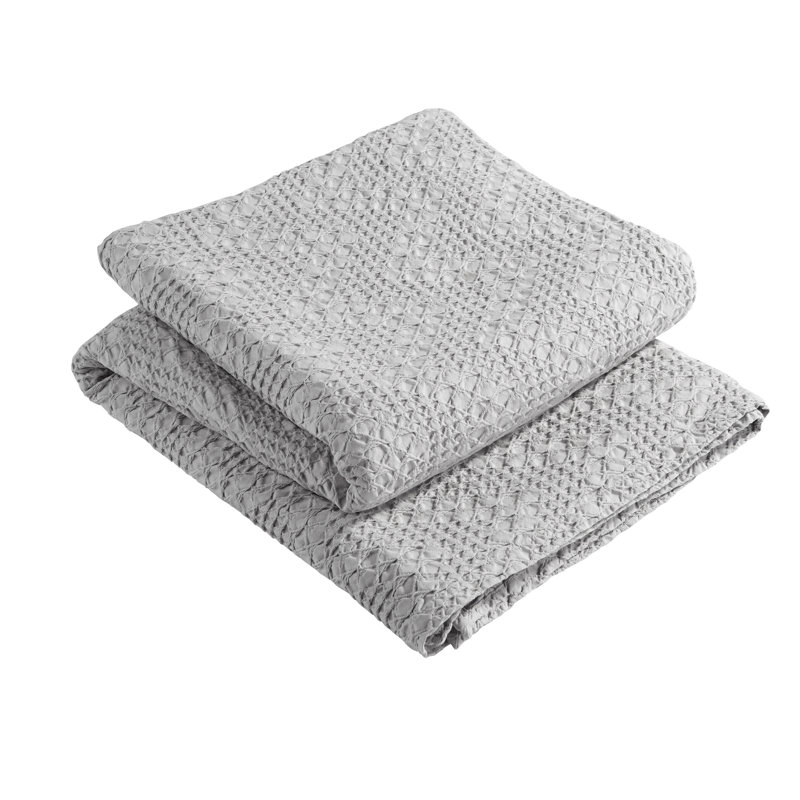 Crochet Trimmed Bed Skirt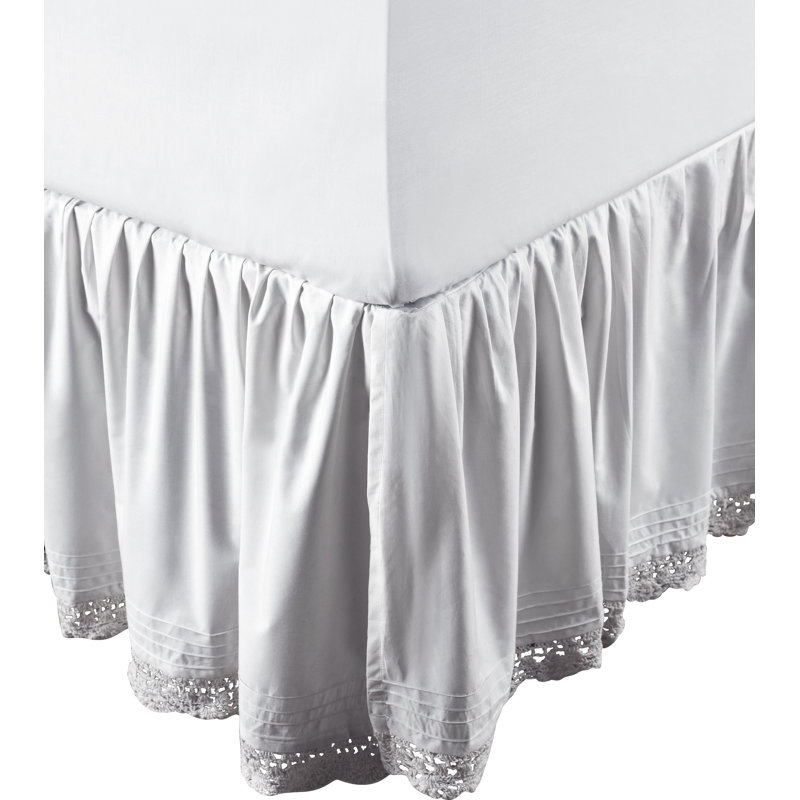 Pillows on Bed
The big quilted European shams are Piu Belle which I couldn't find online, but THESE 26″ SHAMS ARE SIMILAR. Accent burlap pillows are vintage RH from years ago when you rarely saw them anywhere. Now they are everywhere.
Find a few pretties HERE, and here are a few you may admire: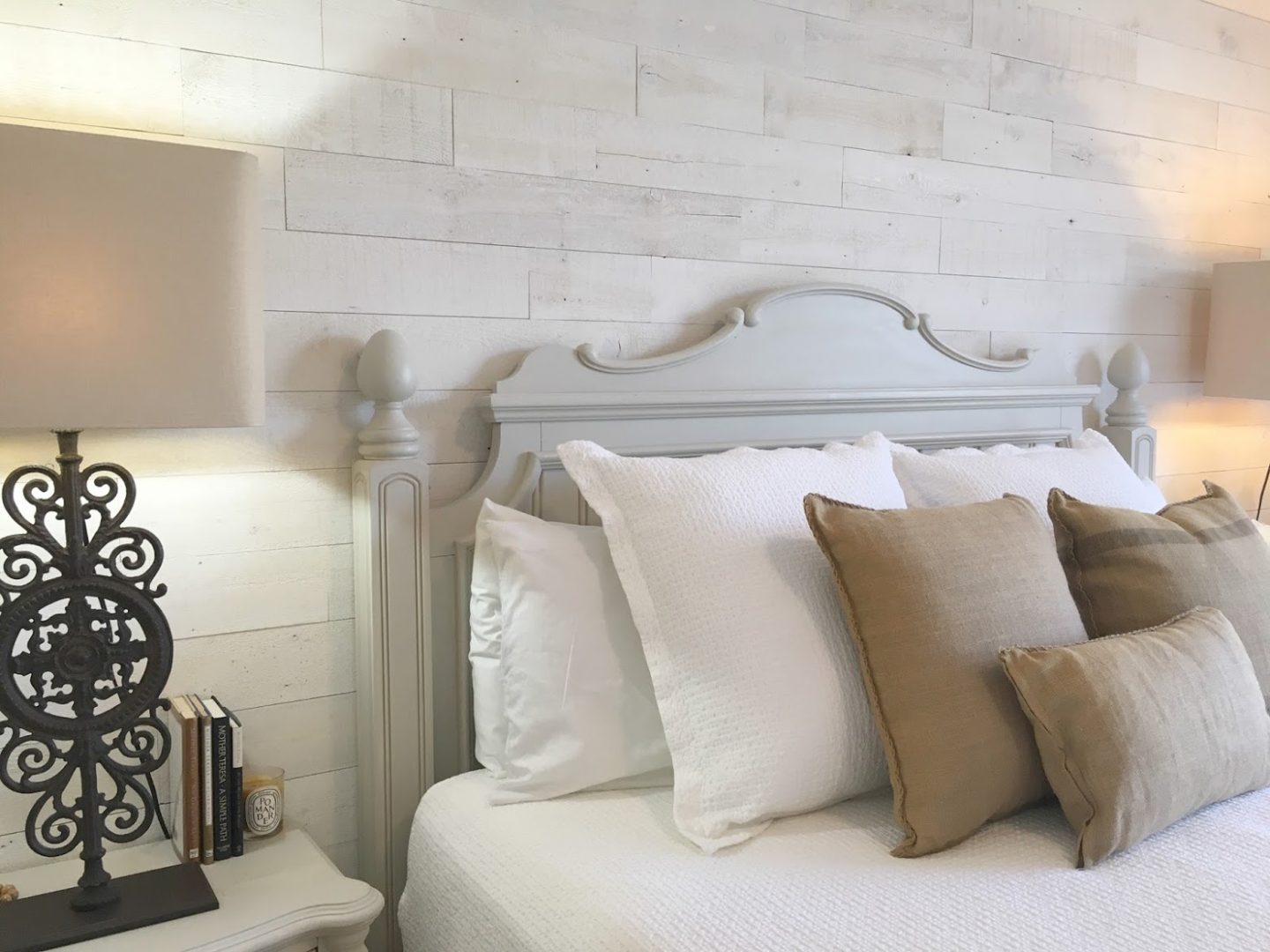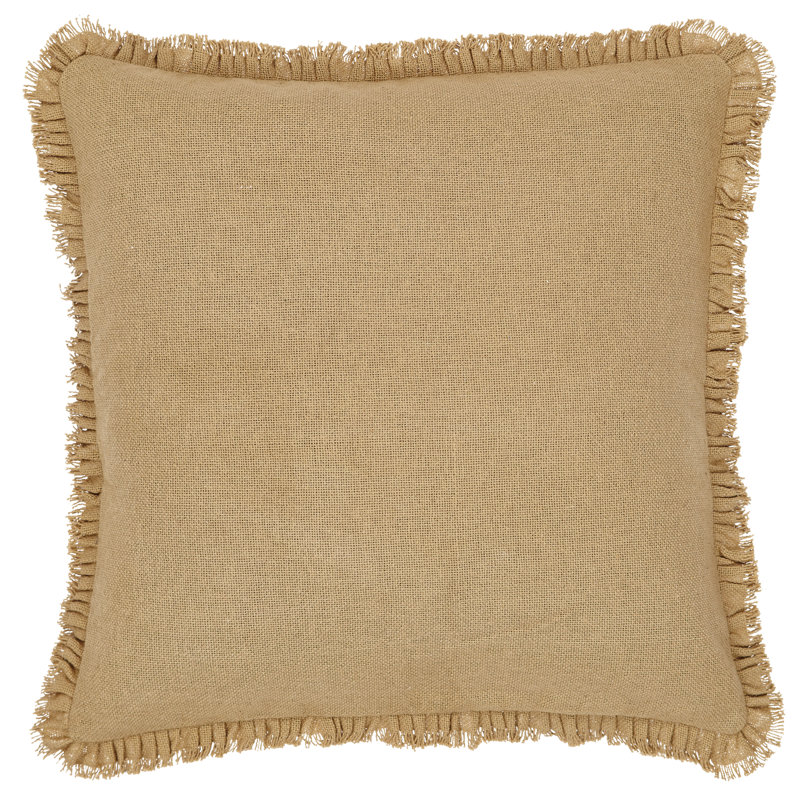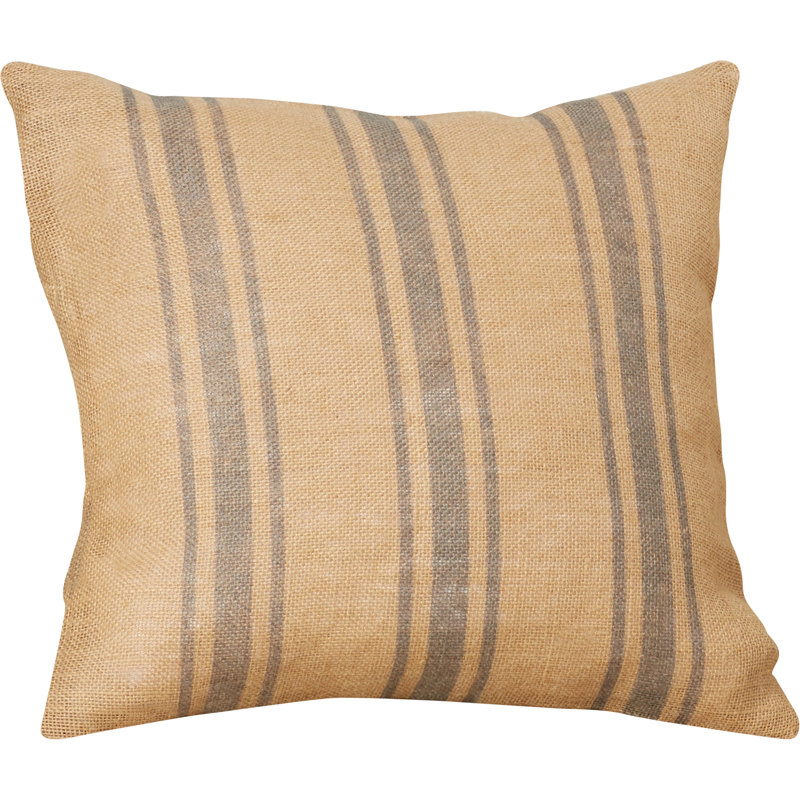 Rustic Accessories
Love turned wood candlesticks? Me too.
Find some lovely contenders HERE, and here is one at a favorable price point:
Bedroom Bench Love
In the bedroom are two benches: one at the foot of the bed and another at the window as an instant window seat. They are not too shabby to look at, but I was tired of the upholstery and too lazy to update them. So I cut a vintage Matelasse coverlet with scalloped edge detailing in half in order to create two "slipcovers" to casually drape them.
It's a truly French farmhouse look with no fuss, no sewing, aged perfection, and a bonus I hadn't even thought of:
INSTANT HIDDEN STORAGE! Yay! Lazy can totally work for you too!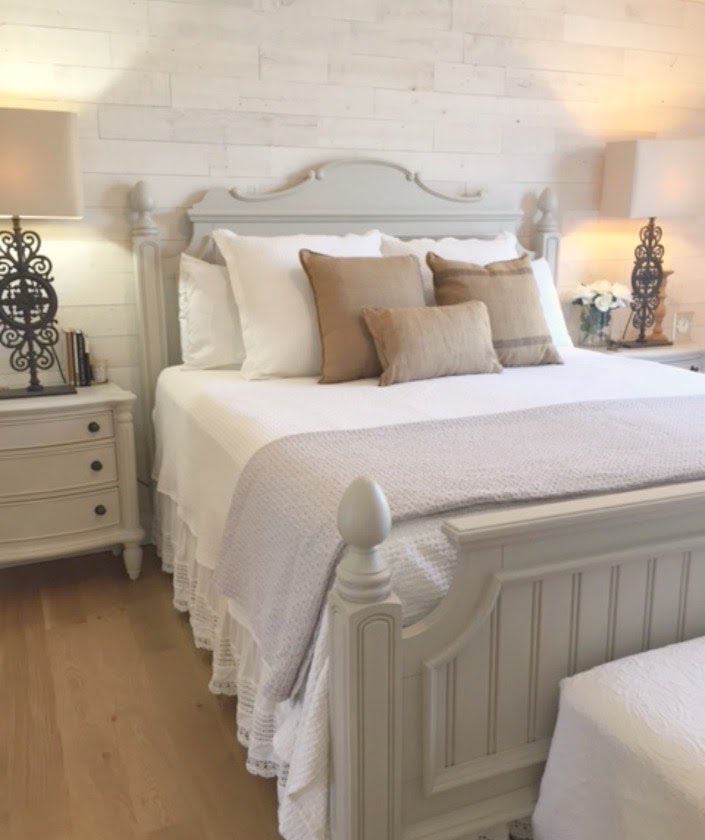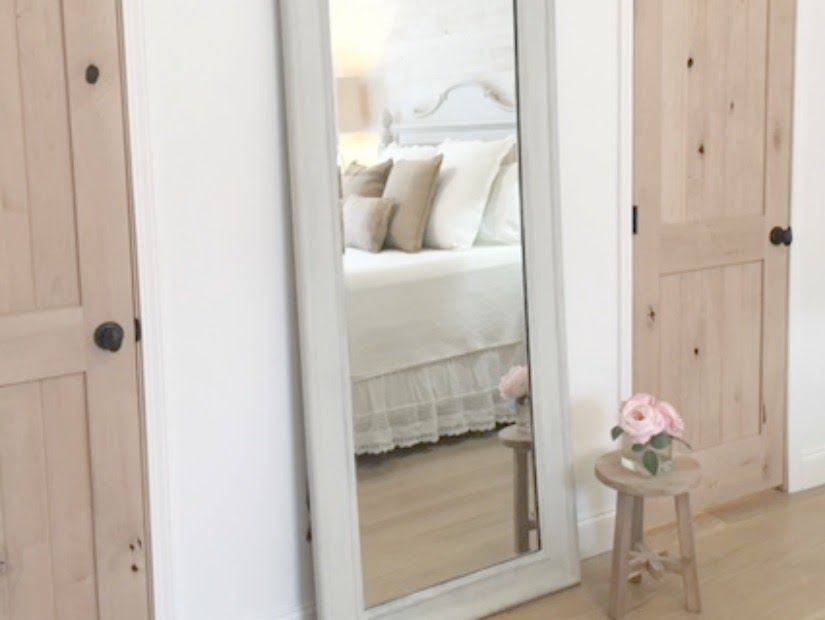 Rustic Knotty Alder Wood Doors
What a glorious victory when I partnered with Pacific Entries (their doors are sold at Home Depot) to upgrade the hollow core 6-panel white doors in our home! Rustic knotty alder solid planked doors have a genius design where you don't even have to know whether they are right or left handed doors…no mistakes! Their quality, character, and ruggedness added more value than I can say to the space. I paired them with white trim for a more unique look (even the door jambs are natural alder and not white).
When you want to add authentic character and charm with a natural European country cottage feel, vintage or rustic wood doors can work wonders.
Oil Rubbed Bronze Hardware
I love my egg shaped door hardware so so much! The finish may look like a matte black, but they are actually oil rubbed bronze – solid forged bronze, handsome as all get out, and so vintage lovely.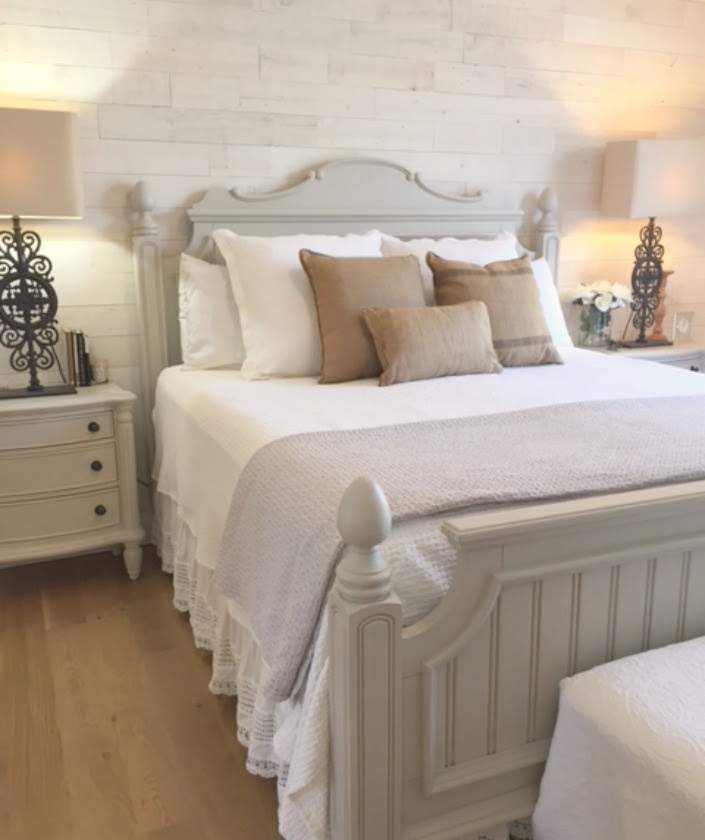 The lamps are also oil rubbed bronze, as are the cottage style knobs on all the drawers.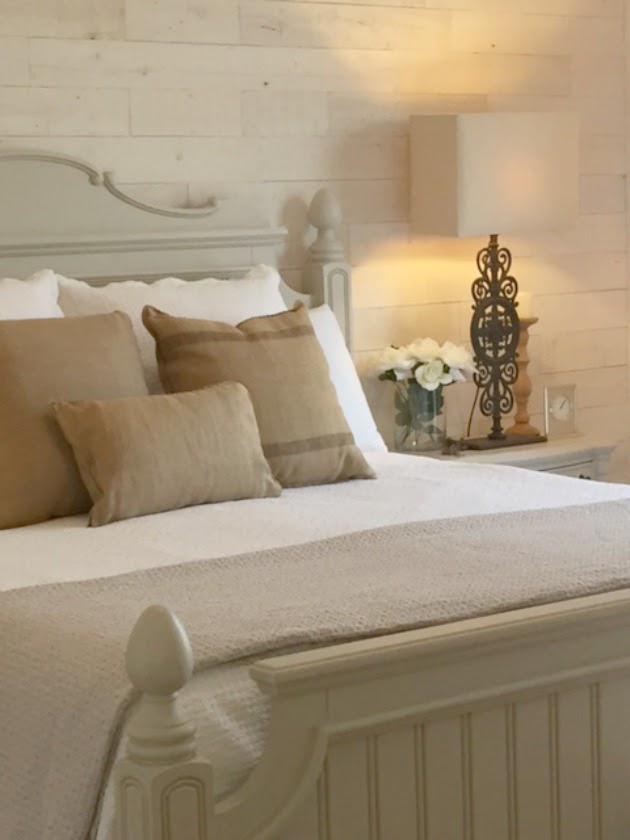 His and Hers Walk-in Closets
It is nice having my own closet after sharing all these years. I found a Victorian dresser on Craigslist and painted with an aged grey paint. The mirror is stenciled with my tried and true Springtime in Paris stencil. I have used this stencil over and over again! The vintage crystal chandelier reflected in mirror (made in Sweden – see some possibilities HERE) adds sparkle.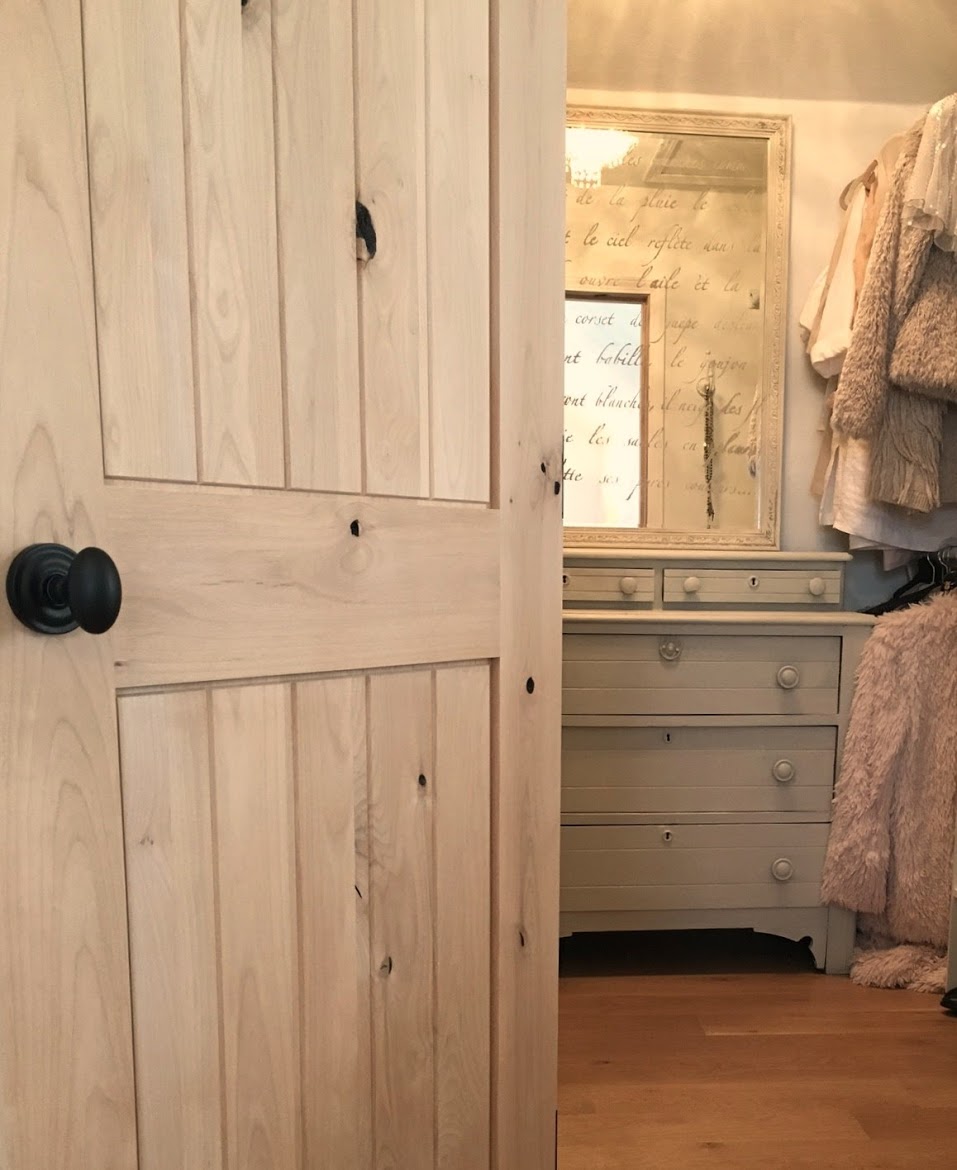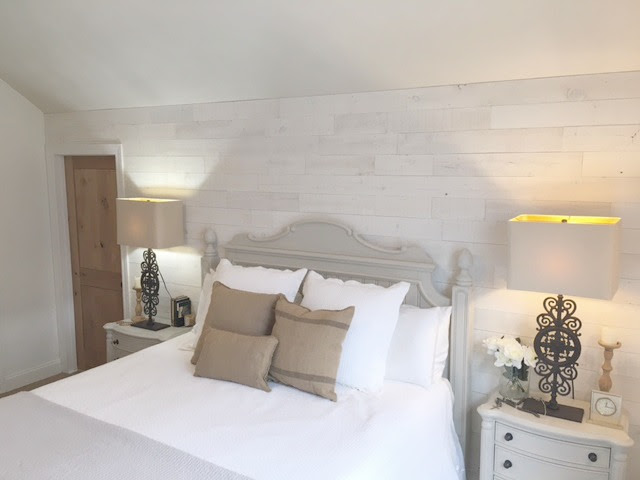 The ceiling is vaulted which gives it a very lofty feeling in person. If you saw this short video of me walking around the house, you get a better sense of the proportions:
Belgian Linen Slipcovered Chair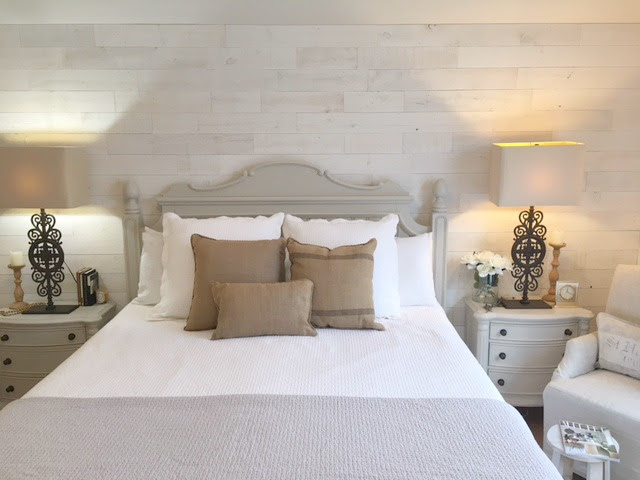 The Belgian linen chair and pillow are RH. I found a similar set of 2 chairs:
And this pair of chairs is similar with an unheard of price!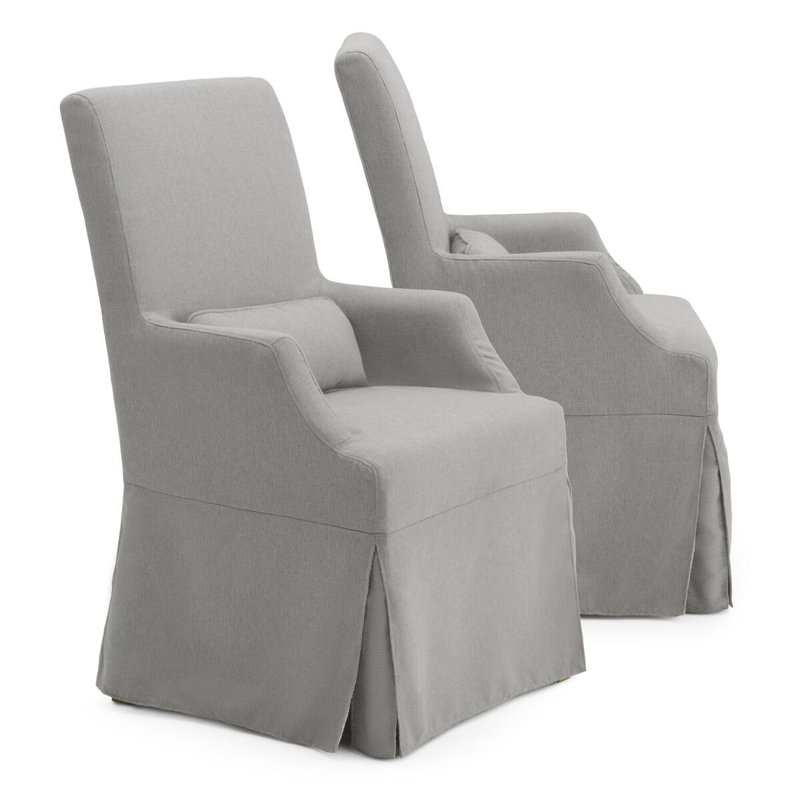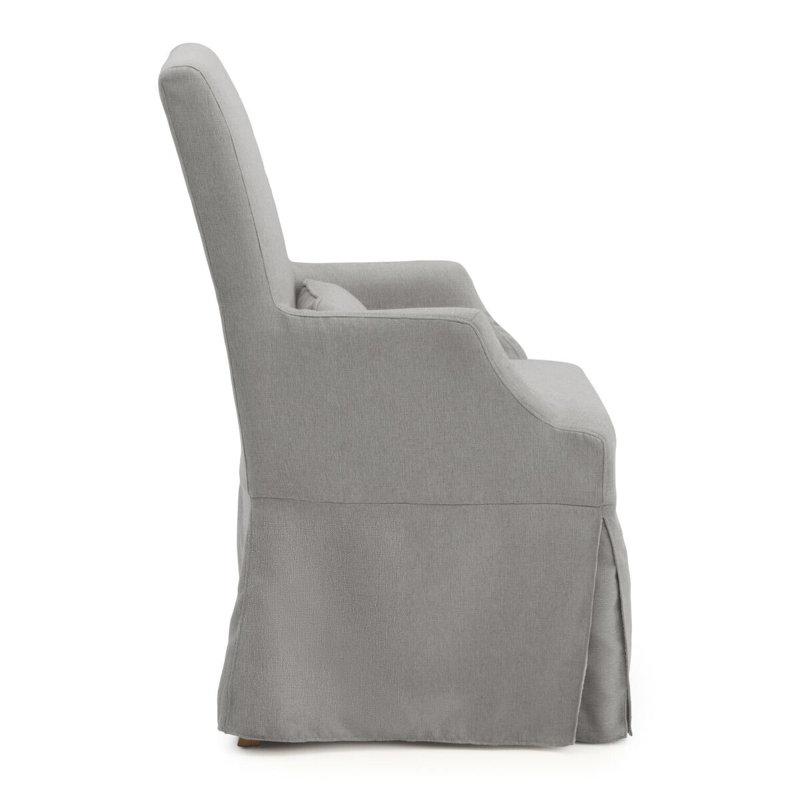 Classic White Bathroom
Oh, the master bath had some issues before we gutted it.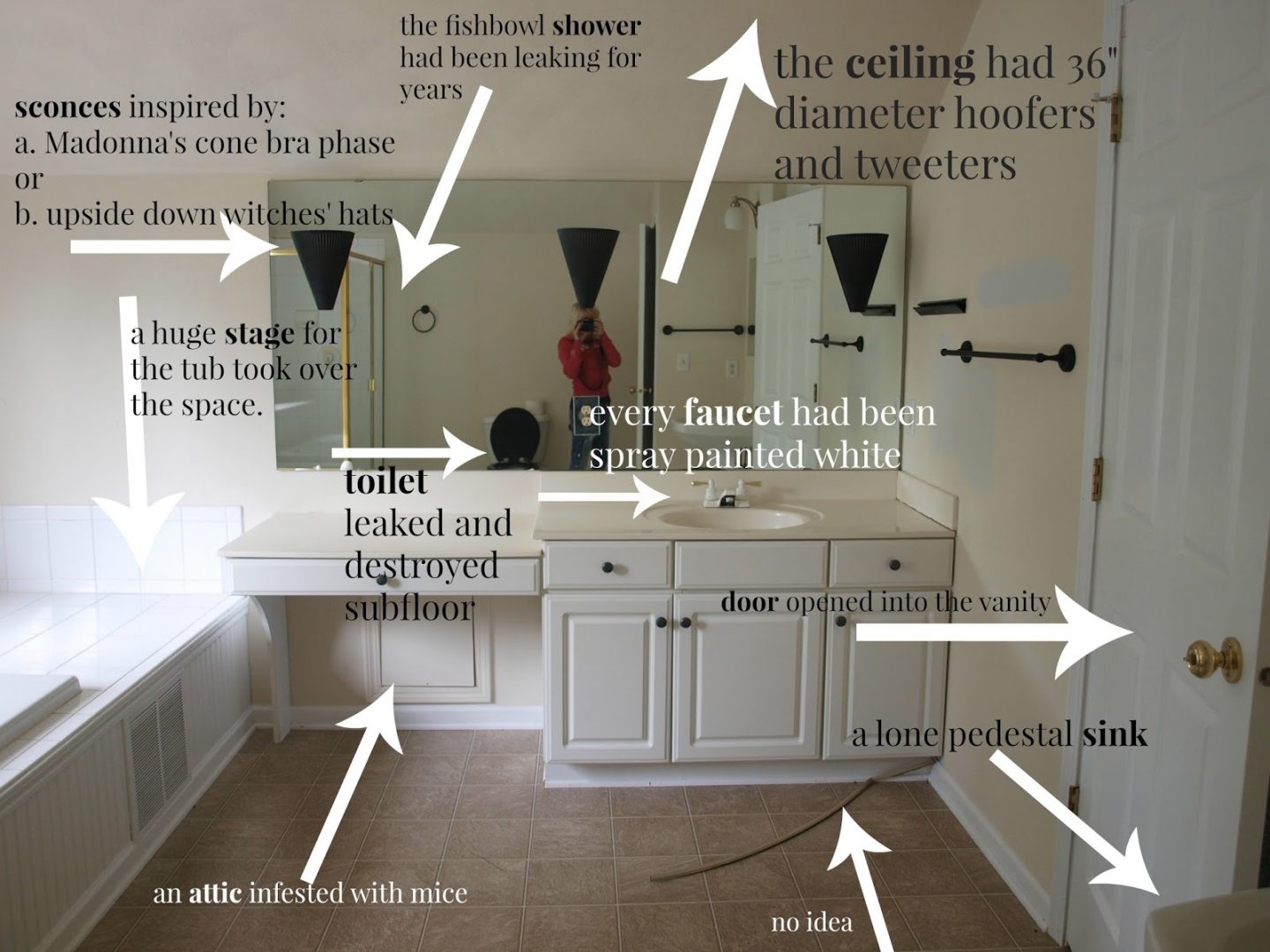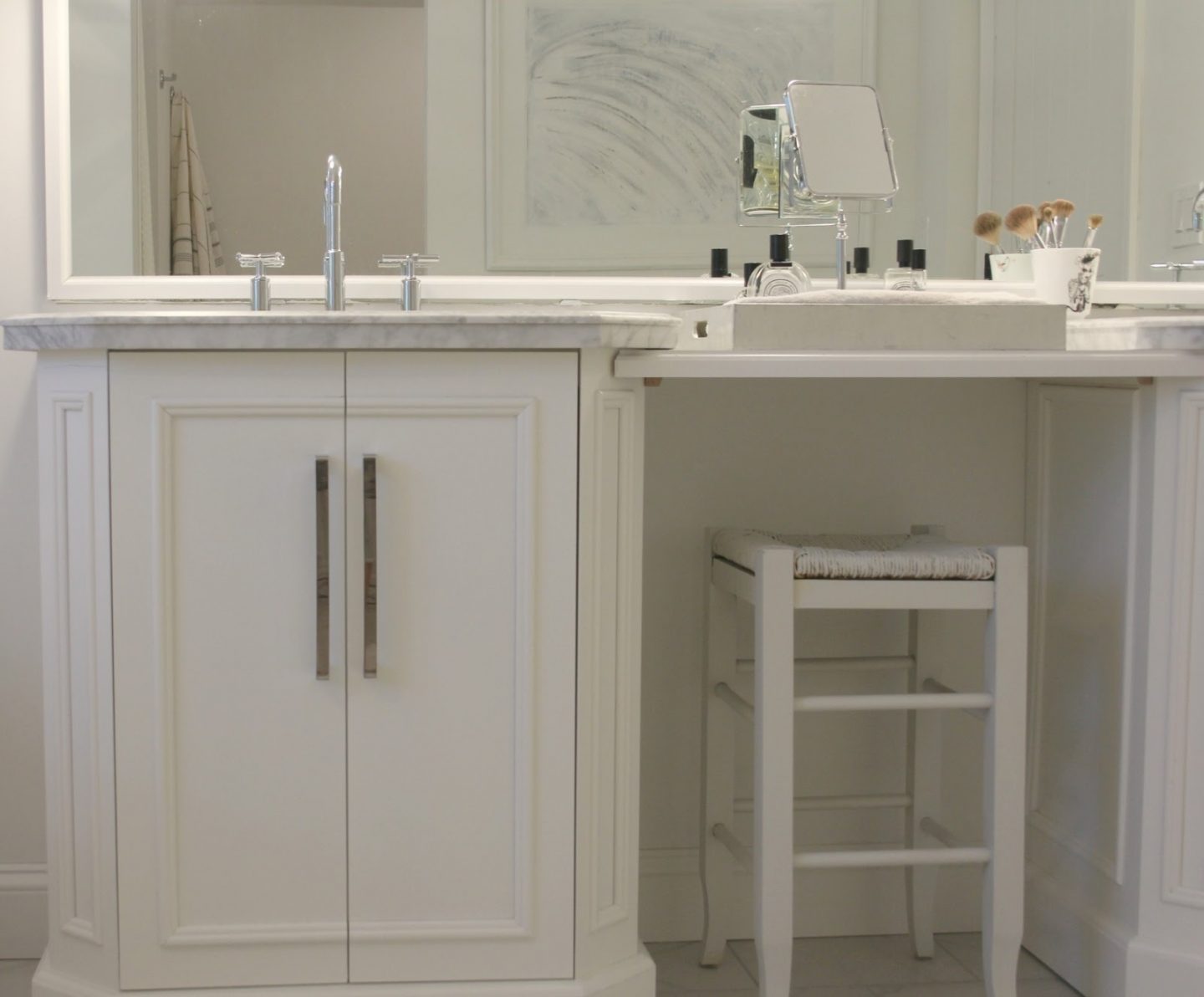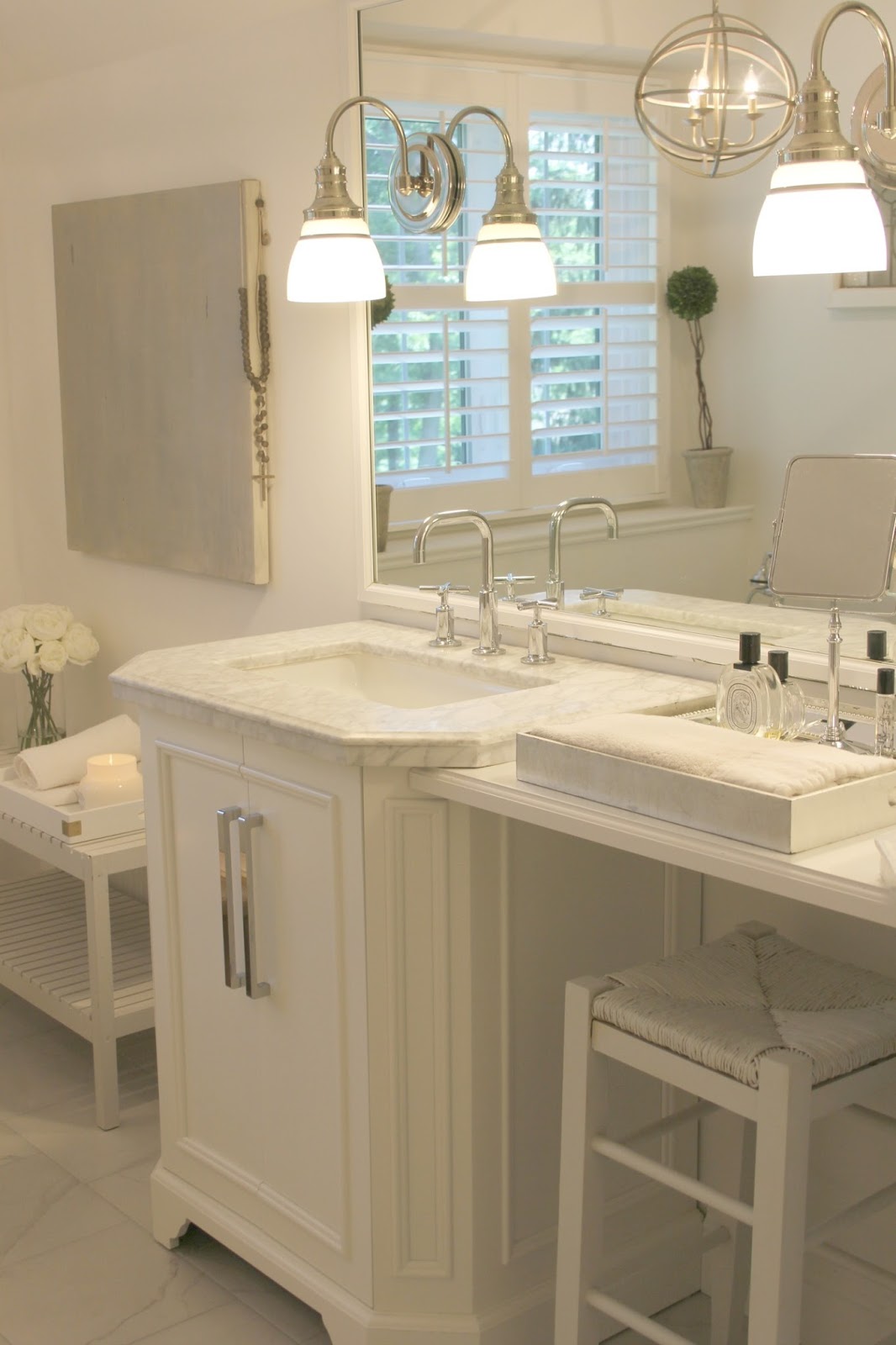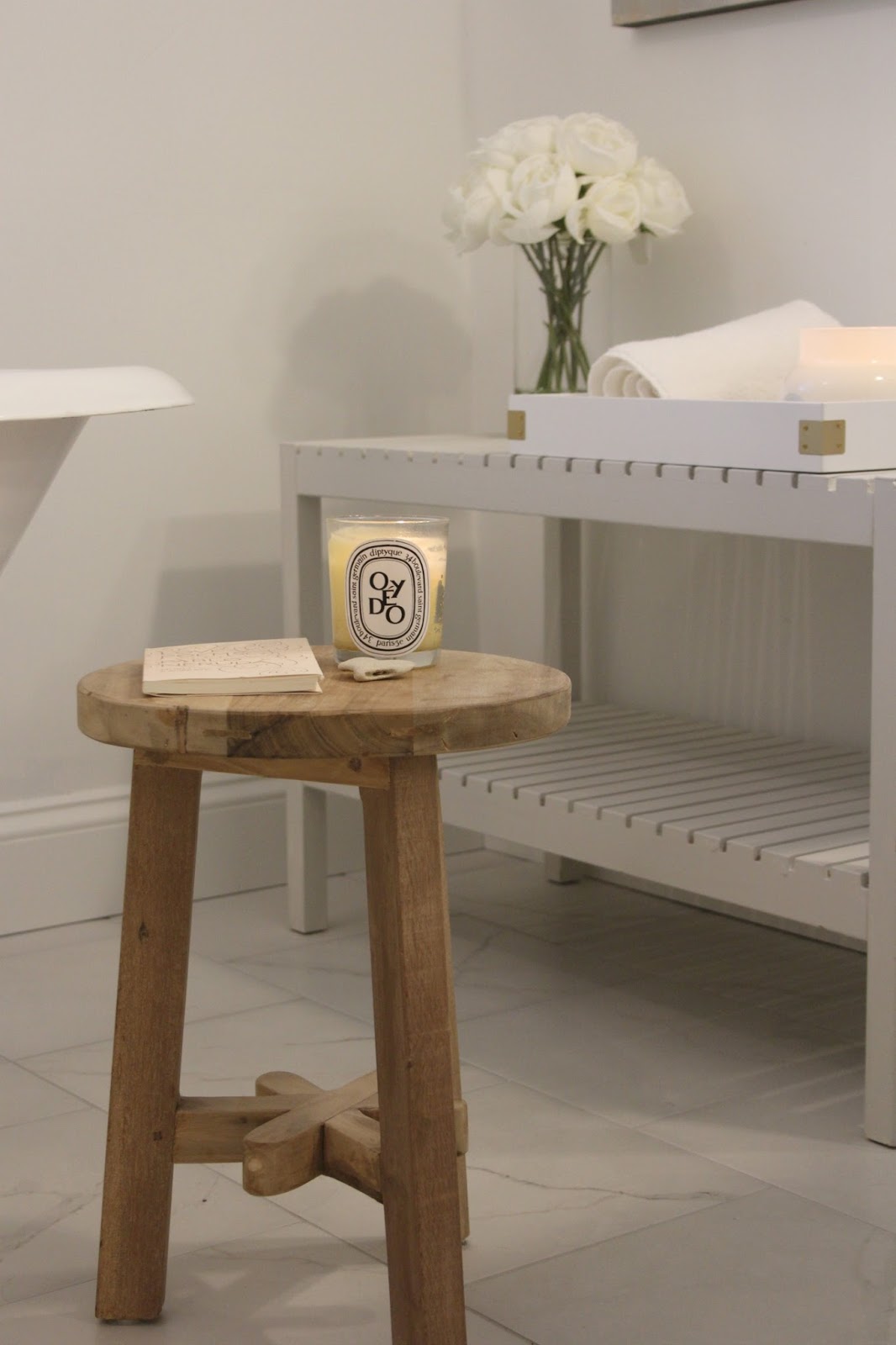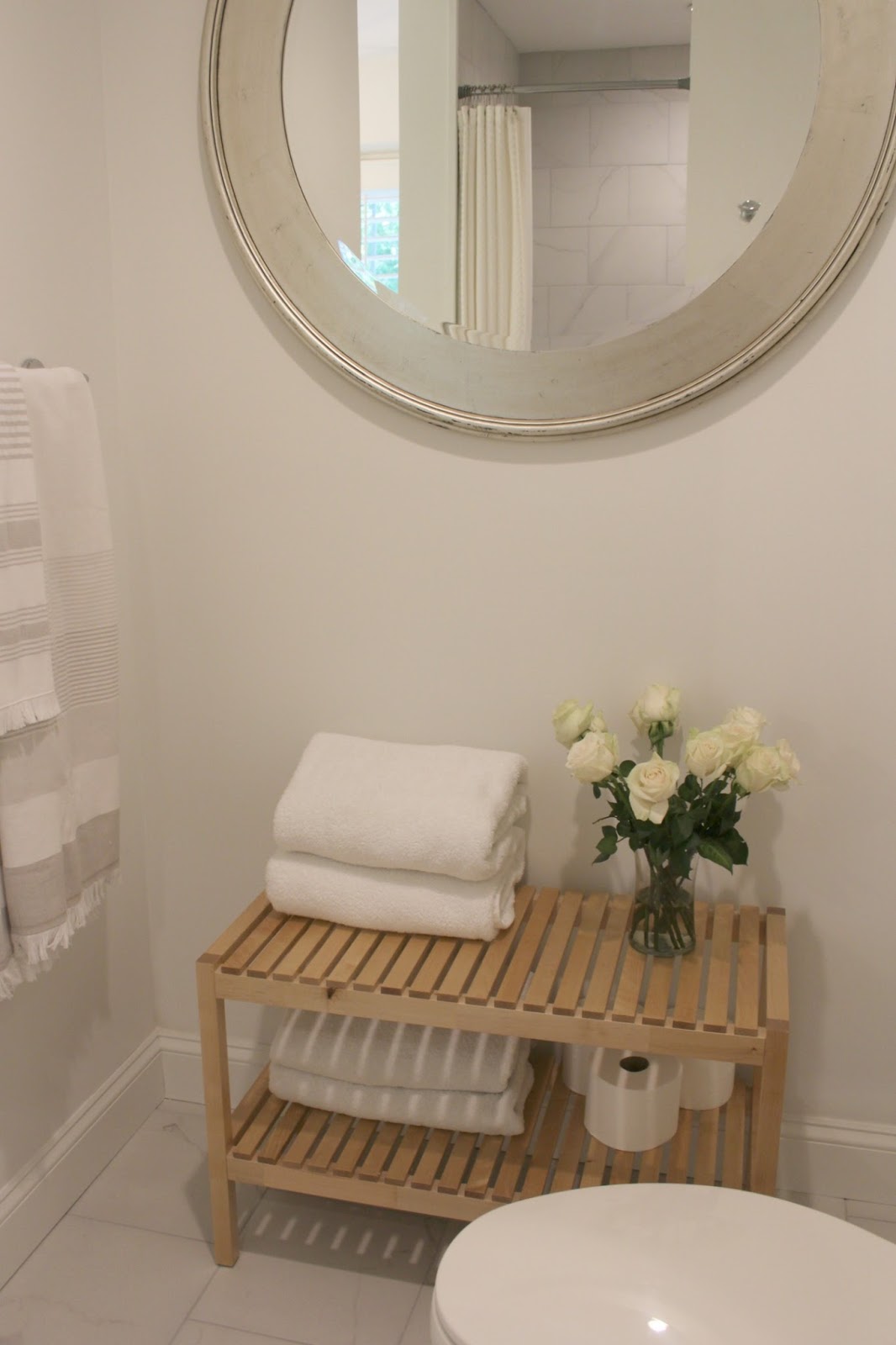 Here's the bench I used to have in the bath until I moved it to the new bathroom we created downstairs.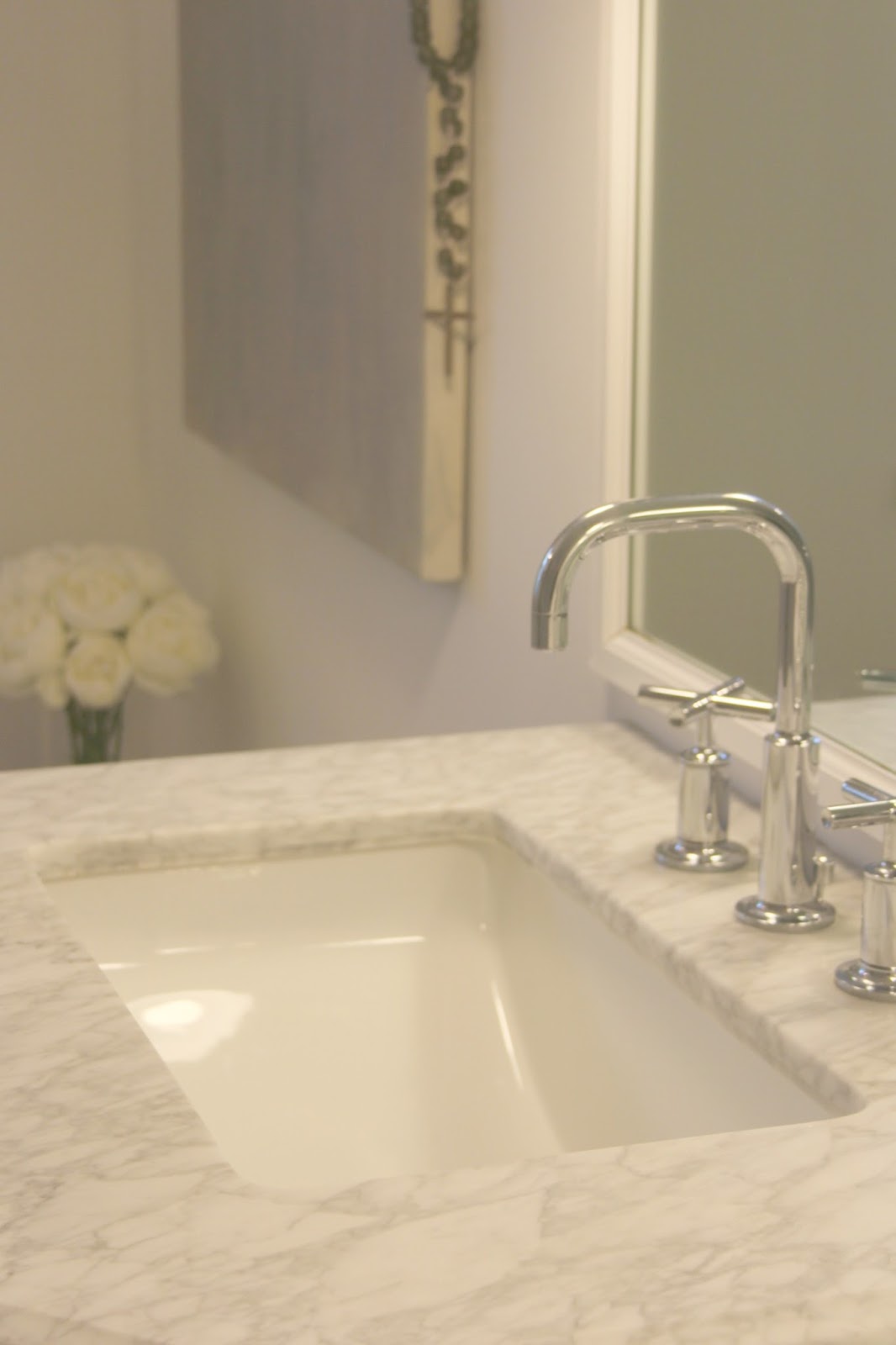 Hope this helps! Let me know if you have questions about sourcing.
CLICK TO PIN THIS POST for future reference!
I independently selected products in this post—if you buy from one of my links, I may earn a commission.
Peace to you right where you are.
-michele
Shop for items you already intended to buy on Amazon RIGHT HERE, and also find home decor here to keep decor inspiration flowing on Hello Lovely!
Hello Lovely is a participant in the Amazon Services LLC Associates Program, an affiliate advertising program designed to provide a means for sites to earn fees by linking to Amazon.com and affiliated sites.