You lovers of white decor and mostly white interior design want to know the best white paint colors to paint your walls, and today I am providing help to discover that elusive JUST RIGHT WHITE for your home decor! It's the most frequent interior design question I am asked as a design and home decor blogger famous for BIG LOVE of inspiring white interior design on the web and in my own home…"How do I choose the BEST white paint…What is the perfect white paint for my walls?" Lord, have mercy, I have brought home more cans of white paint than you can shake a paint stirring stick at!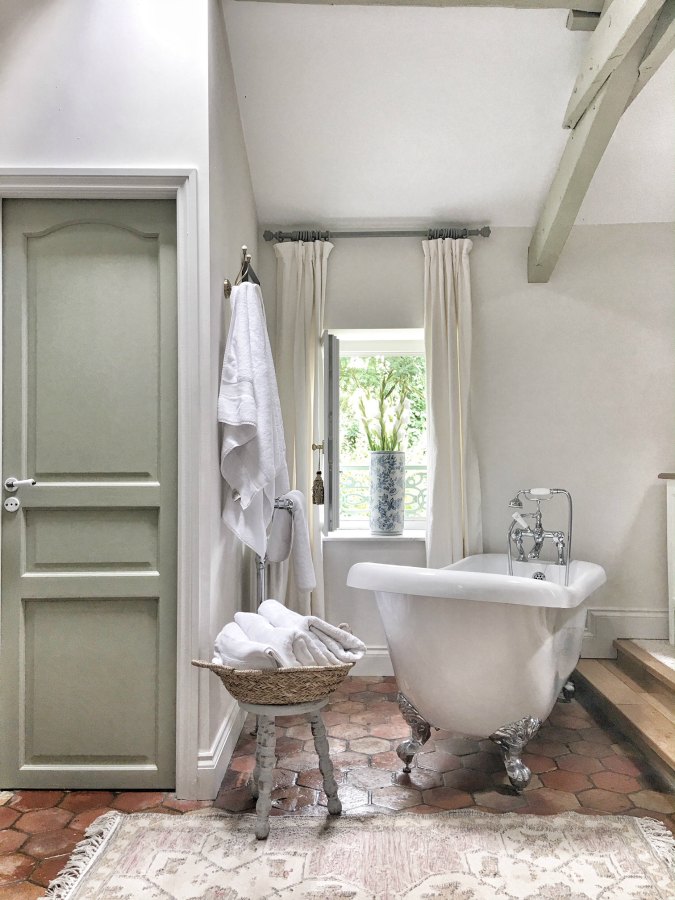 There are hundreds of whites out there, and the white your friend used for her interiors may look all wrong in your space. Why? Your room's: lighting, decor plan, furnishings, and geographical location all factor into the equation. Your keen eye and personal opinion come into play as well. But don't despair. There is definitely a JUST RIGHT WHITE paint color for your walls, and I'm going to tenderly guide you through the process of finding it!
Affiliate links follow and when used may earn me a small commission.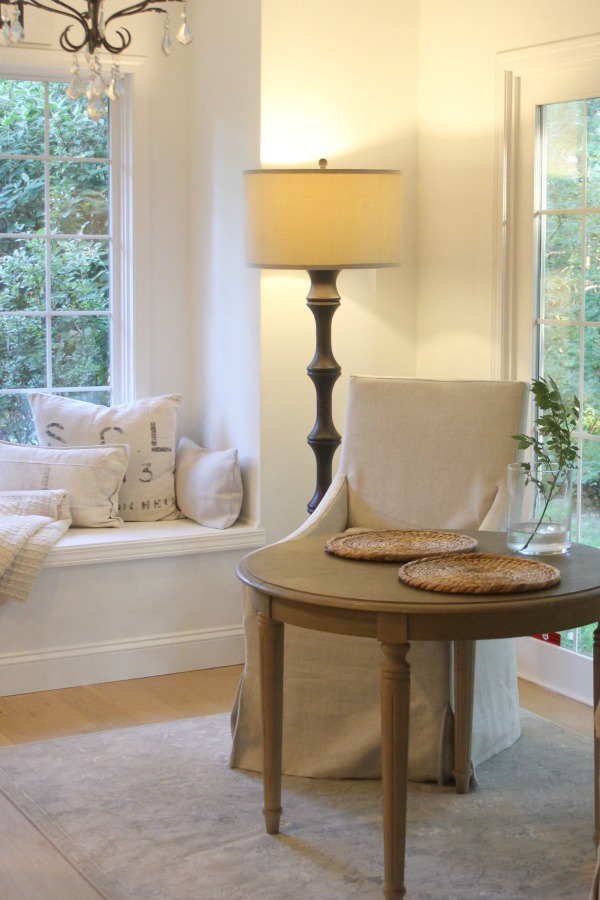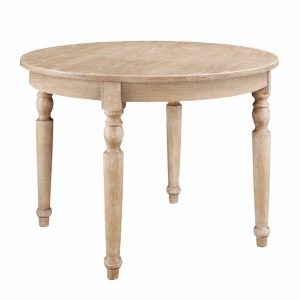 Our search for a perfect white paint color will take into account: (1) my personal experience with flattering, beautiful white paint colors, (2) design wisdom concerning the process of choosing the best white paint color from smart design sites, and (3) guidance from talented designers and serial decorators we have come to trust.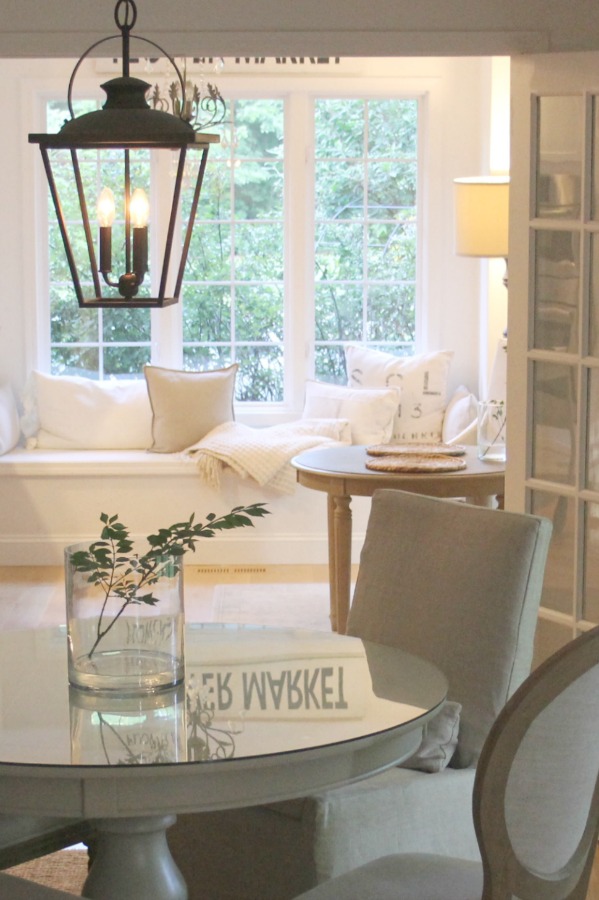 How to Choose the Best White Paint Color
1. White Paint Color Advice from my Experience.
I have decades of experience as a serial decorator for dozens of homes for myself and others and a trained eye for color as an artist. What I know for sure is the best white paint color for one particular space may be all wrong for another. For example, the light here in Northern Illinois is completely different than the light in the Southwest. So keep in mind you'll need to narrow your search for the right white paint color to a handful of tones and then try samples of them on the walls.
In my own home which we have completely renovated ourselves, I tested about five white paint color contenders by painting large swaths on the walls and observing how each color changed throughout the day. All of the whites I chose had very subtle undertones, but a clear winner emerged. We painted all the walls Benjamin Moore "White" which imparts: a modern gallery-like feel, coolness with minimal undertones, crispness, and no yellow cast.
Can you believe the simplicity of the name of this white paint? Yes, it's WHITE! There's no chance of forgetting this one, and it was the only white I found which worked with the intense yellow natural light flooding our North-South exposure home. We painted ceilings with the same white color and also the trim (in satin). What a world of difference it made!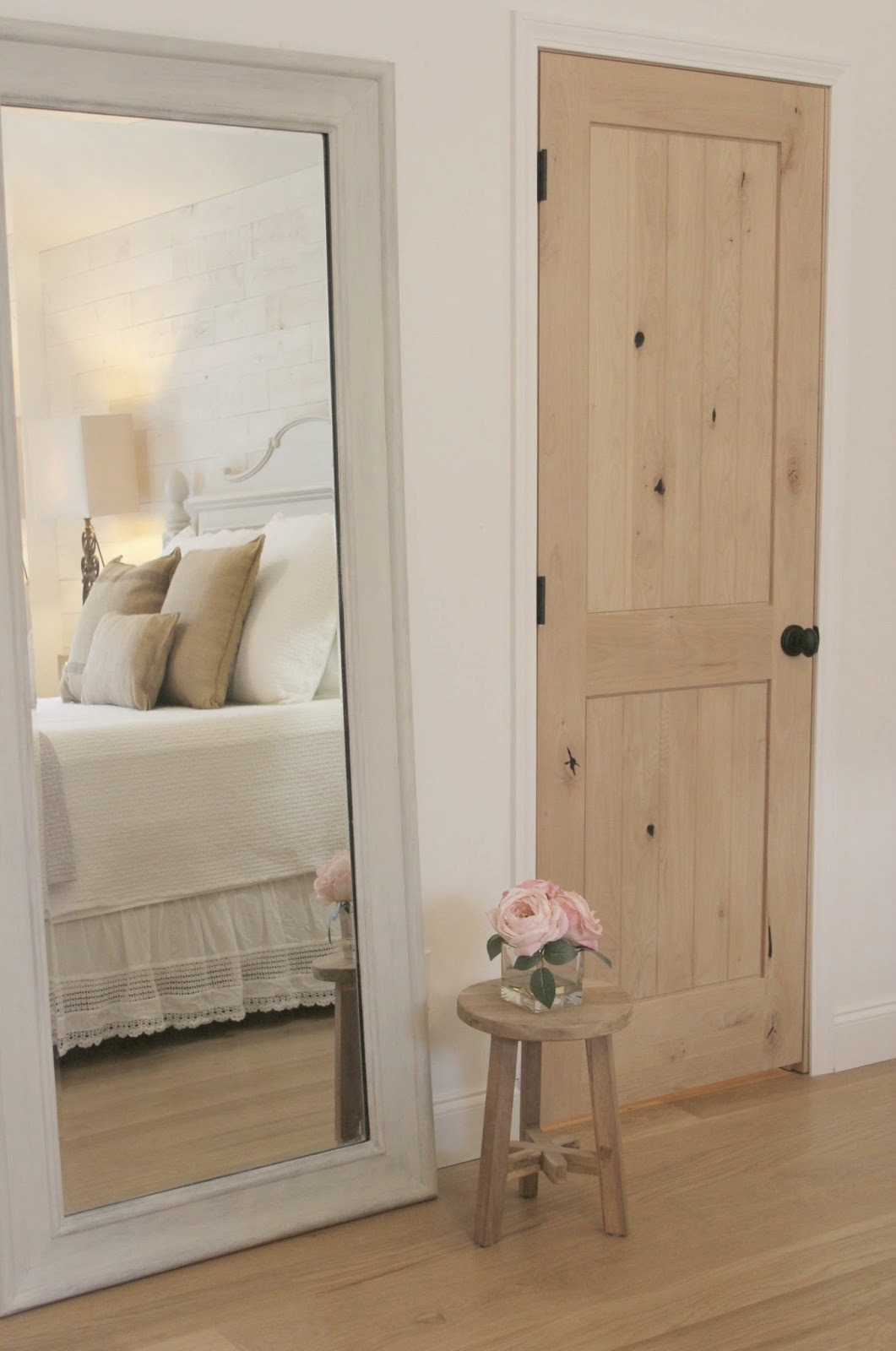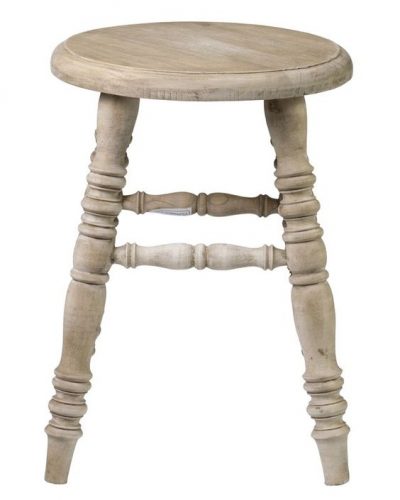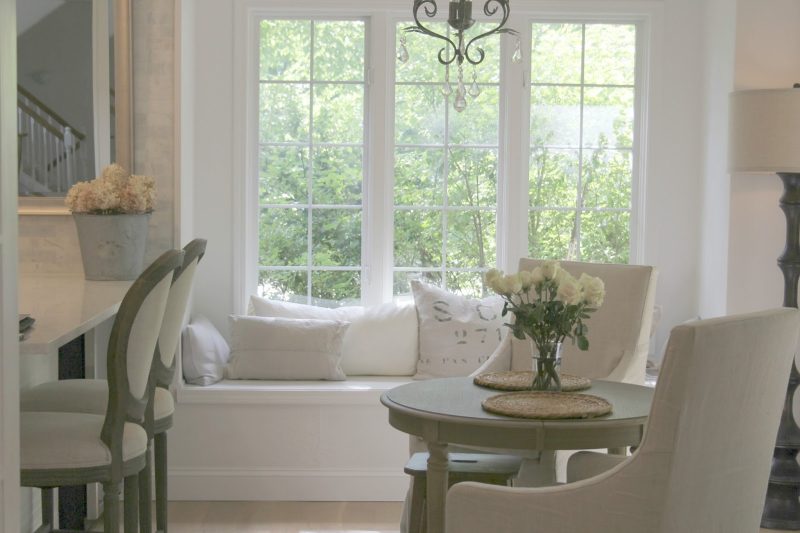 Listen. There are paint color experts who will say to not look at photos online to choose a paint color and others who will say it's the only way. Here's my two cents: Reviewing photos online (where the white paint color used is given) is a great place to start and so much more helpful than a little swatch from the paint store! If you don't already have a Pinterest board devoted to best whites, create a board and PIN THIS POST so you'll have paint names at the ready when you head to the store to buy samples to try on your walls.
Here's an infographic with a few more of my favorite white and neutral paint colors from Benjamin Moore (including Classic Gray which we just used for a new bathroom we added at the fixer upper!):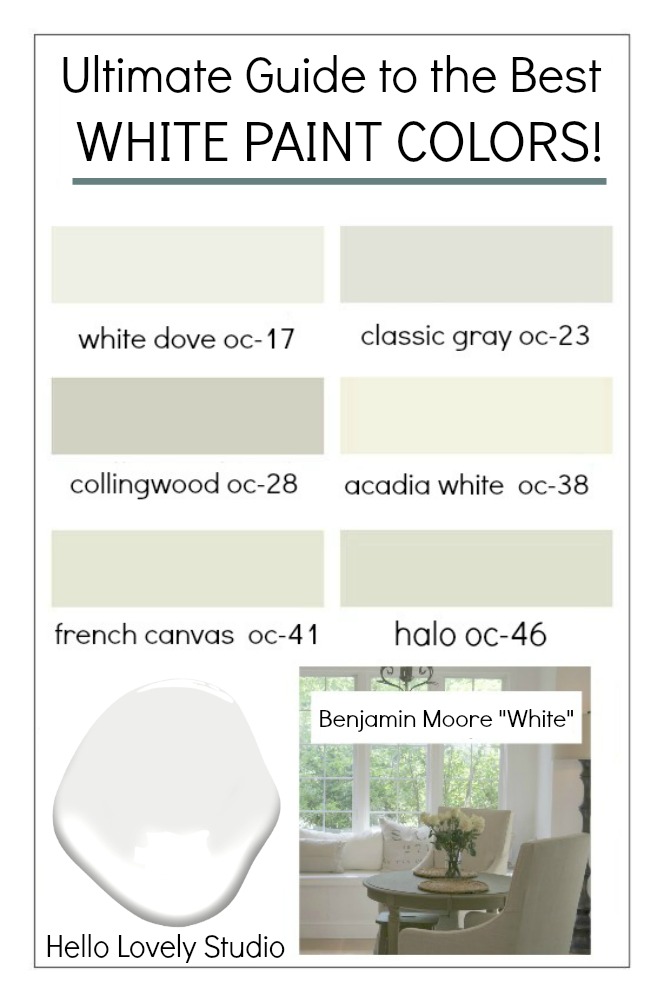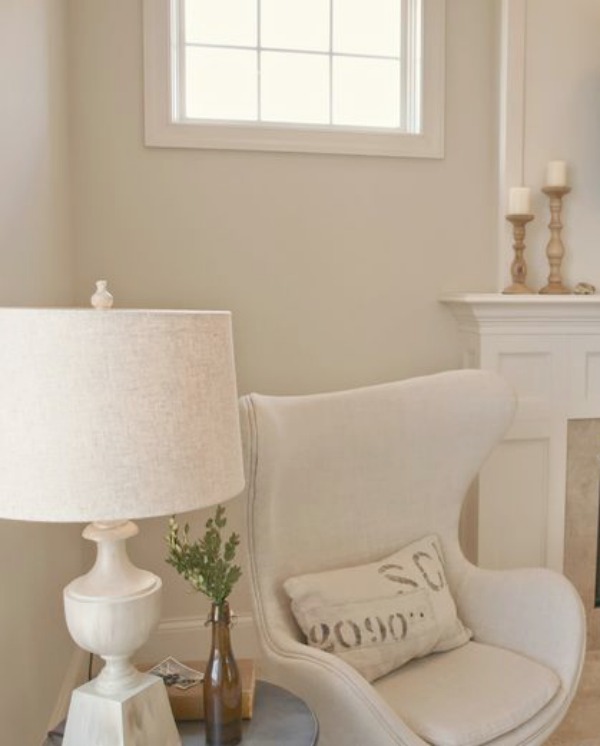 In our prior French Country style home, Benjamin Moore "White Sand" was my favorite shade of white paint for walls, and Benjamin Moore "Dove Wing" went on all the doors and trim. Benjamin Moore "White Dove" was used for painting my family piano and some furniture.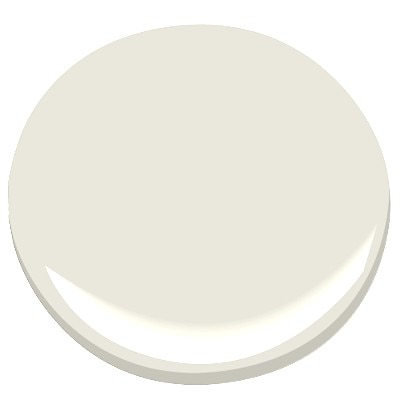 2. White Paint Color Advice from More Experts.
I turned to Country Living to discover the white paint colors Fixer Upper's Joanna Gaines tends to favor and use in her projects. Her go-to white? Sherwin Williams Alabaster, which she used on the walls in her own home as well as many of the homes she and Chip renovated on the show.
For a soothing grey paint color, Joanna likes Wedding Band from Kilz.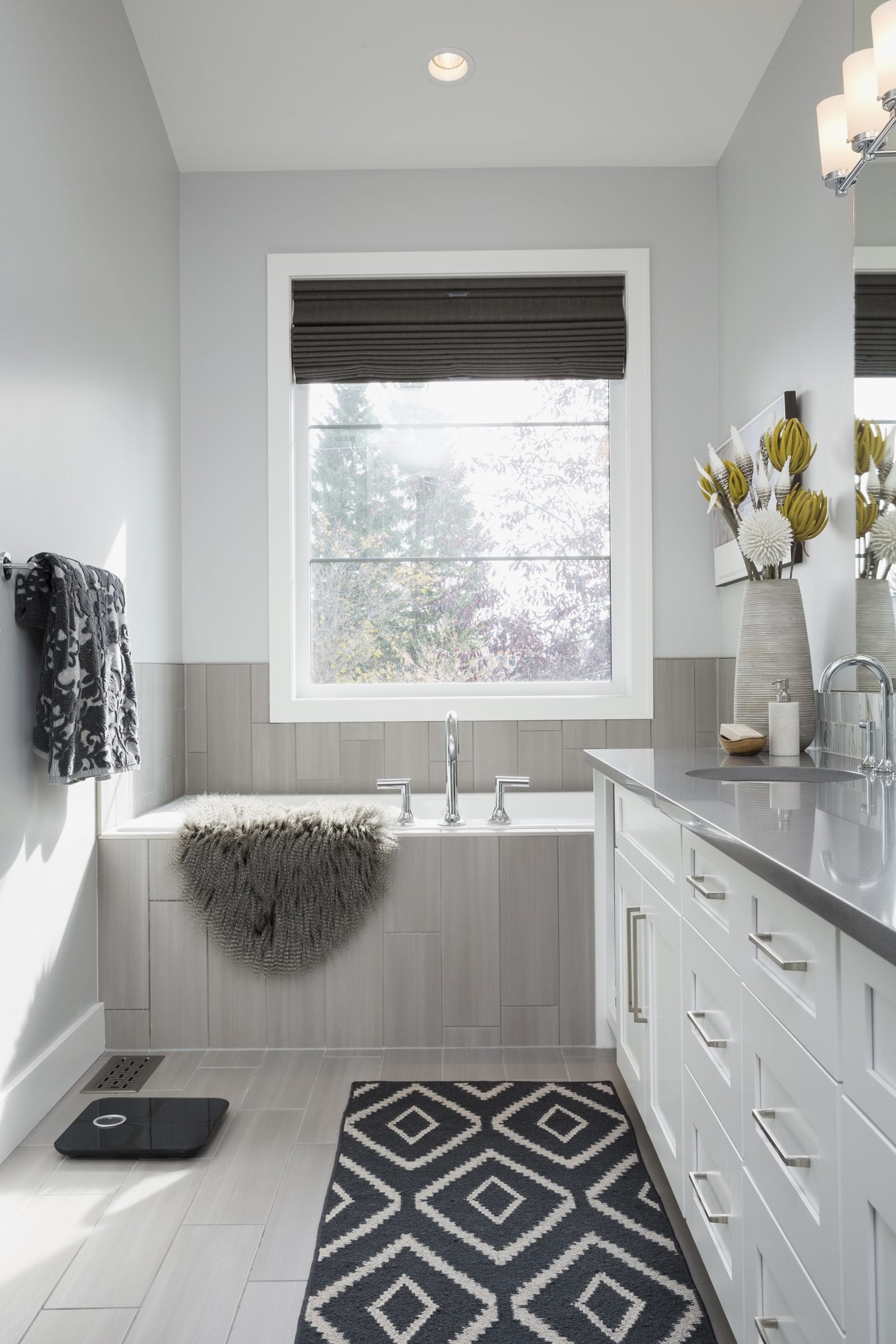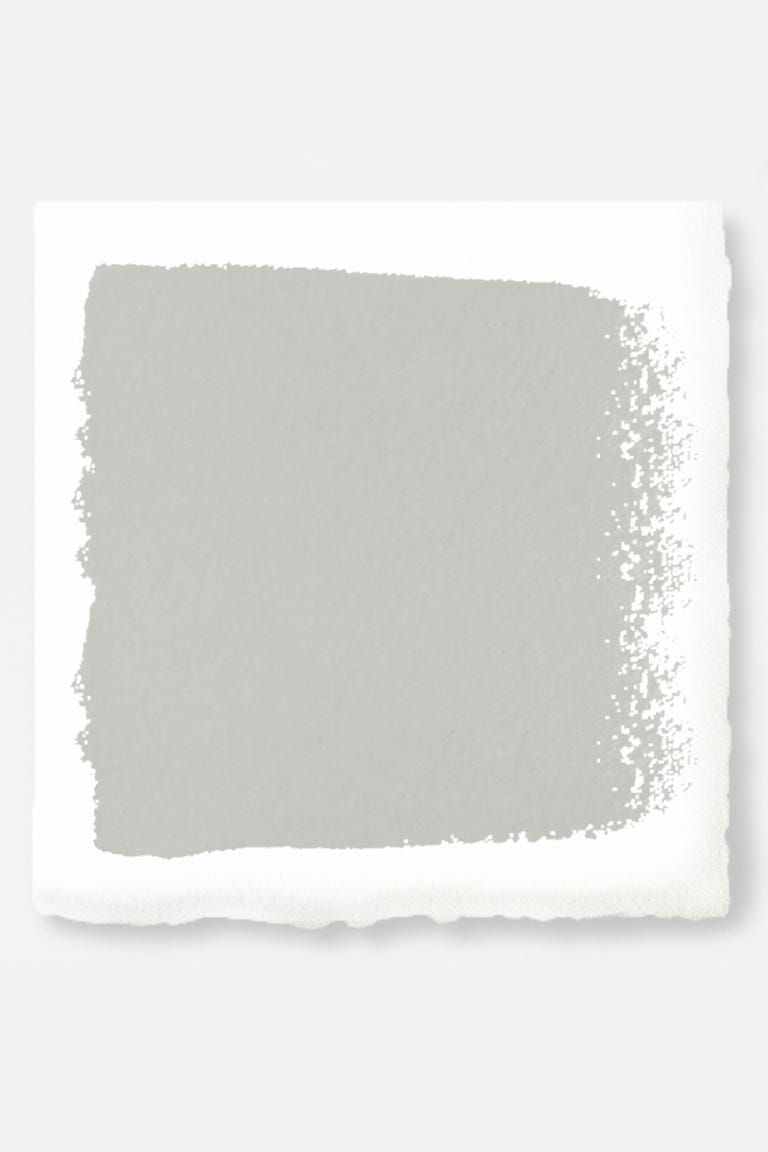 Is it any wonder, another white paint favorite of Joanna's is known as "Shiplap?"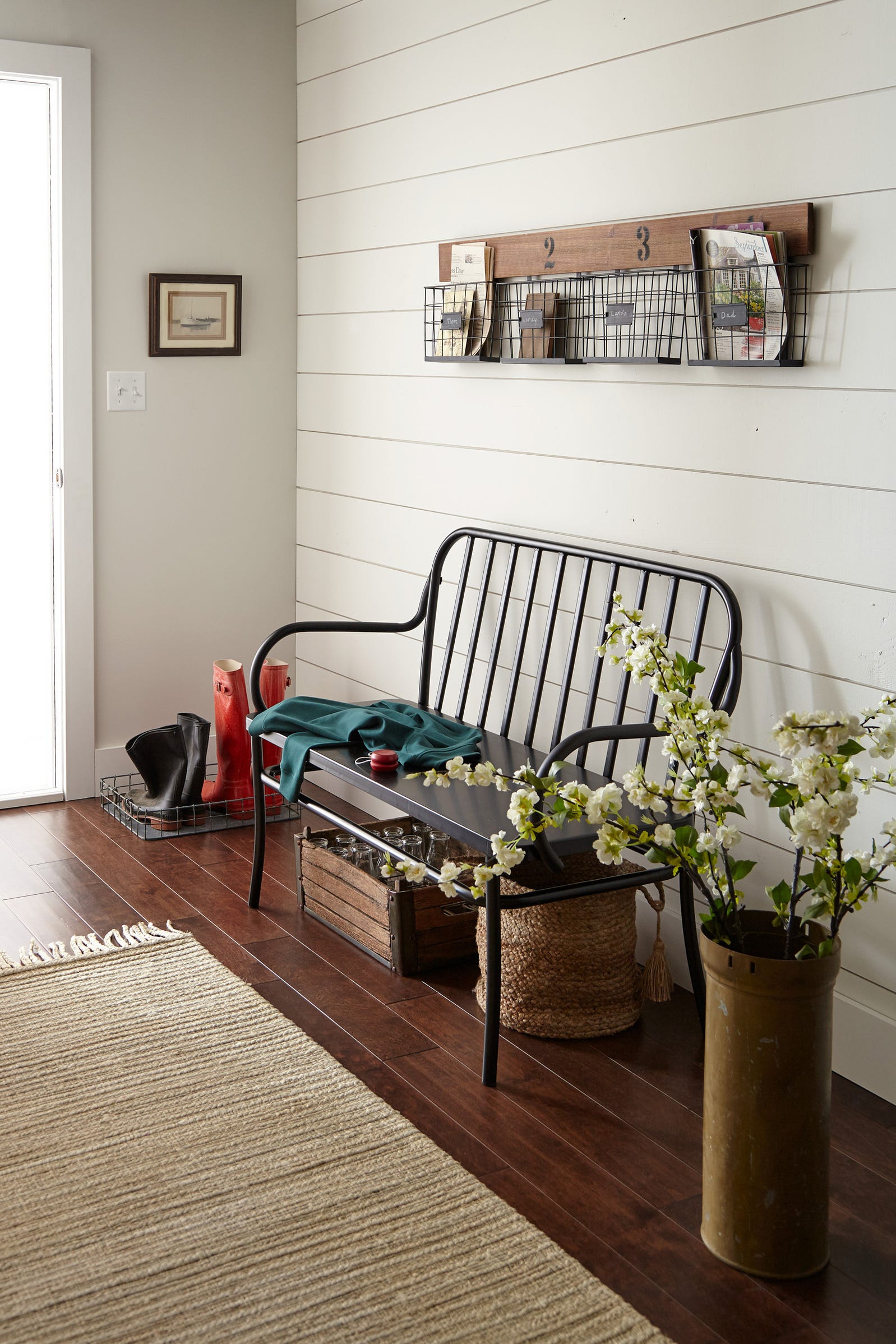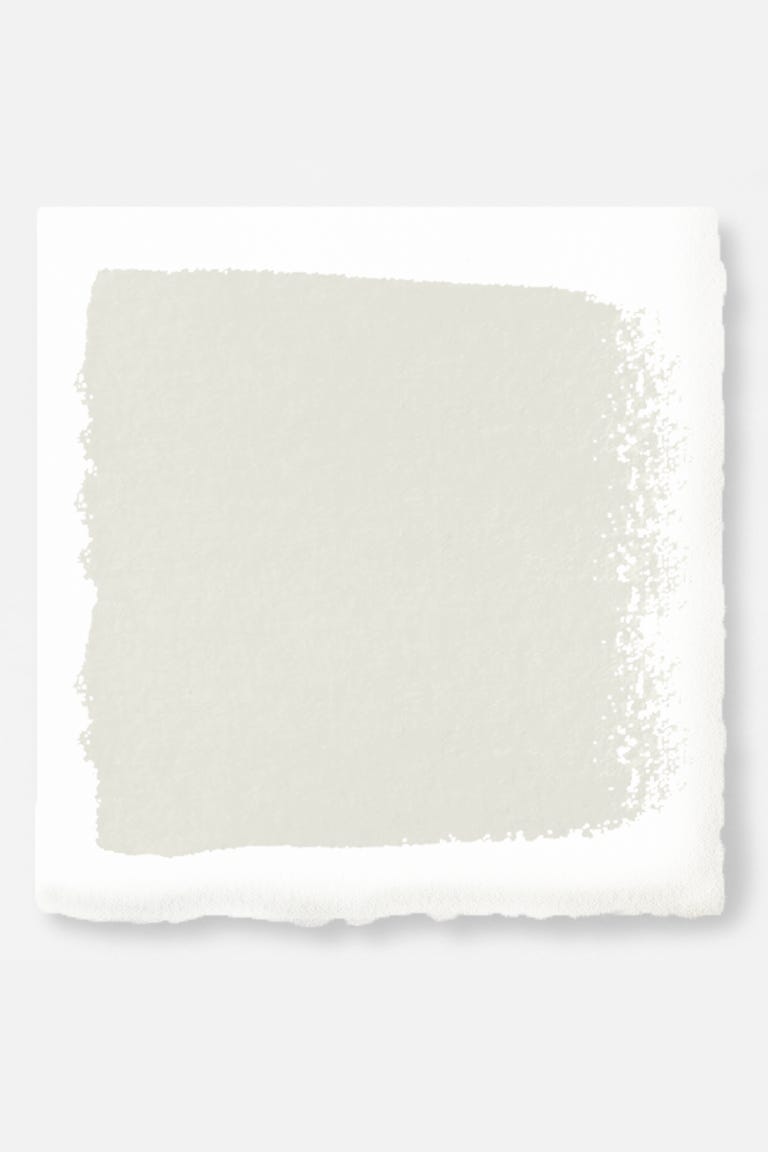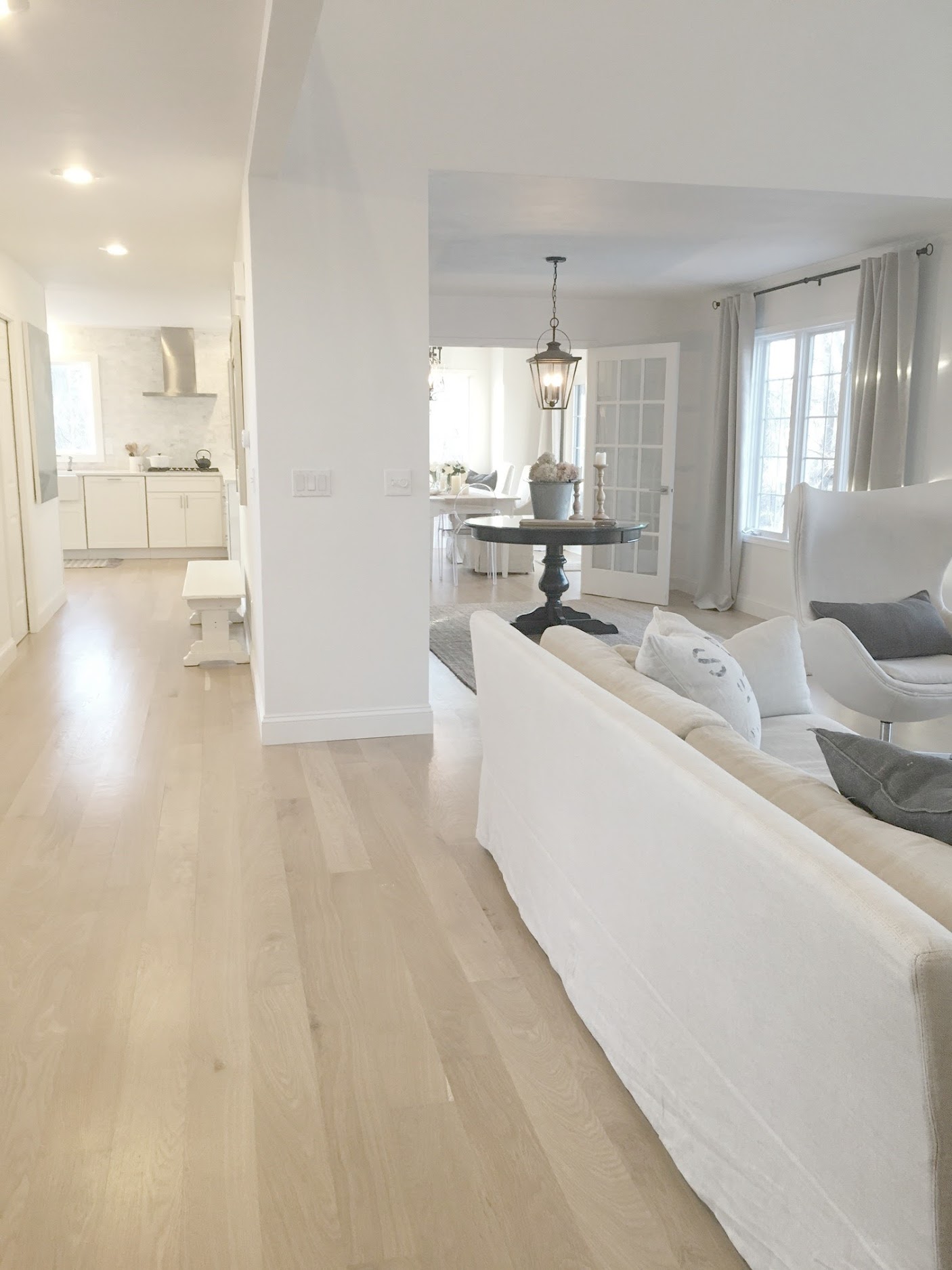 Remodelista's thoroughly researched article on choosing the best white paint colors offered this advice:
1. Understand the different nuances of white (is it cool, warm, bluish, pinkish?). 2. Determine if objects in the room are cool (choose a cool white) or warm (choose a warm white). 3. Assess whether the room gets a lot of natural light (go with a pure white) or little light (go with a more pigmented white). 4.Choose a few whites and test large swatches on the walls. 5. If still stuck, turn to interior designers' top picks.
Based on the number of emails I receive about white paint, I am guessing plenty of home decorators get stuck, so I turned to some of my design pals from Belgium to Buckhead and asked about their favorite white paint colors.
3. Favorite White Paint Colors Used by Designers.
Greet of Belgian Pearls
"It is hard to name a favorite white as using the right color of white is dependent upon the room that has to be painted. Is it a small or a large room? Is there a lot of light coming in or not? Another factor….fabrics to be used in the room for curtains and upholstery. But I often turn to Farrow & Ball Pointing White or White Tie."
POINTING…Farrow & Ball. This fresh and uncomplicated white is named after the colour of lime pointing used in traditional brickwork. One of our Red Based Neutrals, Pointing has a warm undertone to it which creates the prettiest of spaces when used on walls and always softens the feel of a room alongside strong, traditional colours.
WHITE TIE…Farrow & Ball. Our prettiest white is named after the old, pre-brightened, starched cotton used for white tie jackets. One of our Yellow Based Neutrals, White Tie brings a gentle warmth to any room and is deepened with a touch of black pigment. Combine with Matchstick, String and New White for a delicate scheme with reassuringly creamy undertones.
Lauren DeLoach of Lauren Deloach Interiors:
ALABASTER…Sherwin Williams. Sherwin Williams named this the 2016 Color of the Year. Alabaster creates an atmosphere of ease and contentment for many spaces.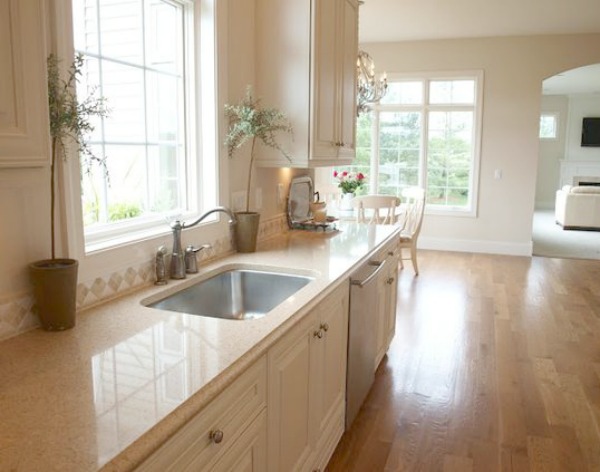 Megan Pflug of Megan Pflug Designs:
"My favorite "white" wall color is Farrow and ball Ammonite. It is a fantastic changeable color. It looks more like a stone material than a flat wall color. Its a great alternative to a standard white."
AMMONITE…Farrow & Ball. Ammonite is named after the treasured fossils often found on the Dorset coast. It has a fantastically understated quality, and sits effortlessly with our Easy Neutrals. Neither too warm nor too cool, its subtle grey tone creates a hushed and calming feel in homes both old and new. Try pairing with All White to accent its light grey feel.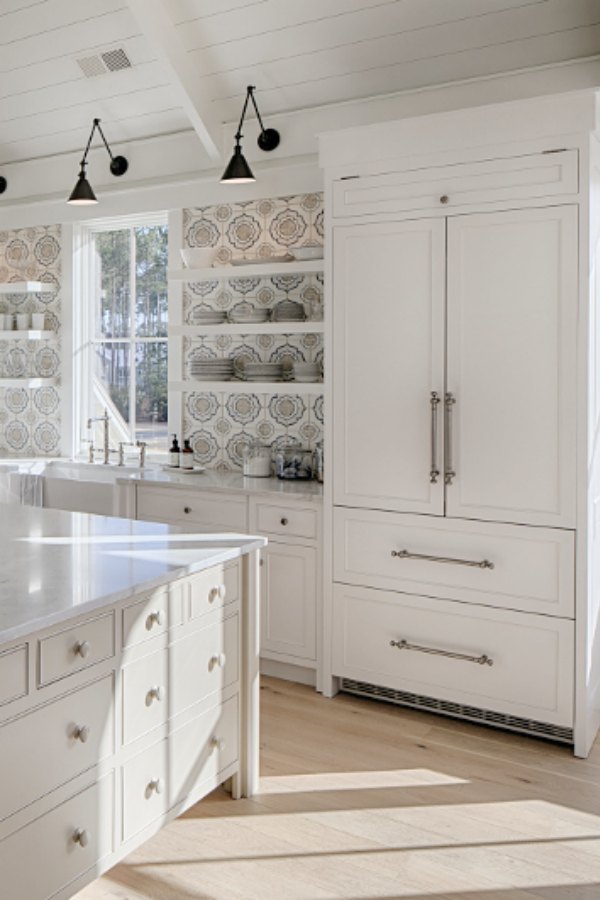 Is anyone surprised at all that WHITE DOVE still reigns!?!
Sherry Hart of Design Indulgence, Elizabeth of Pretty Pink Tulips and Mary Ann of Classic Casual Home —>WHITE DOVE…Benjamin Moore. Unerring style defines this classic, softly shaded white. Light and luminous, it is a favorite choice for moldings and trim.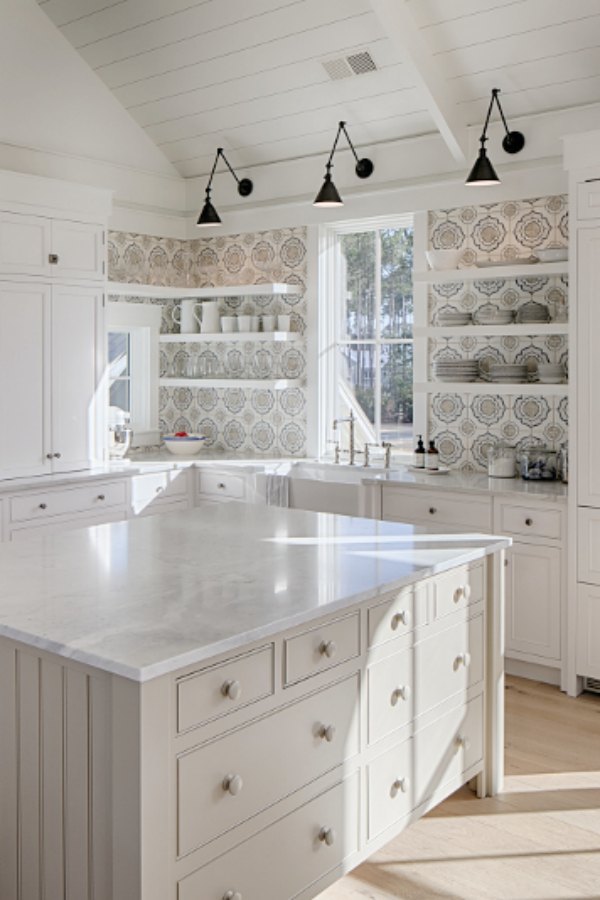 Amy
of
Maison Decor
—->
SIMPLY WHITE
…Benjamin Moore. Fresh as the first snowfall, this clean, crisp, multi-purpose white is a perennial favorite for trim, ceilings, and walls.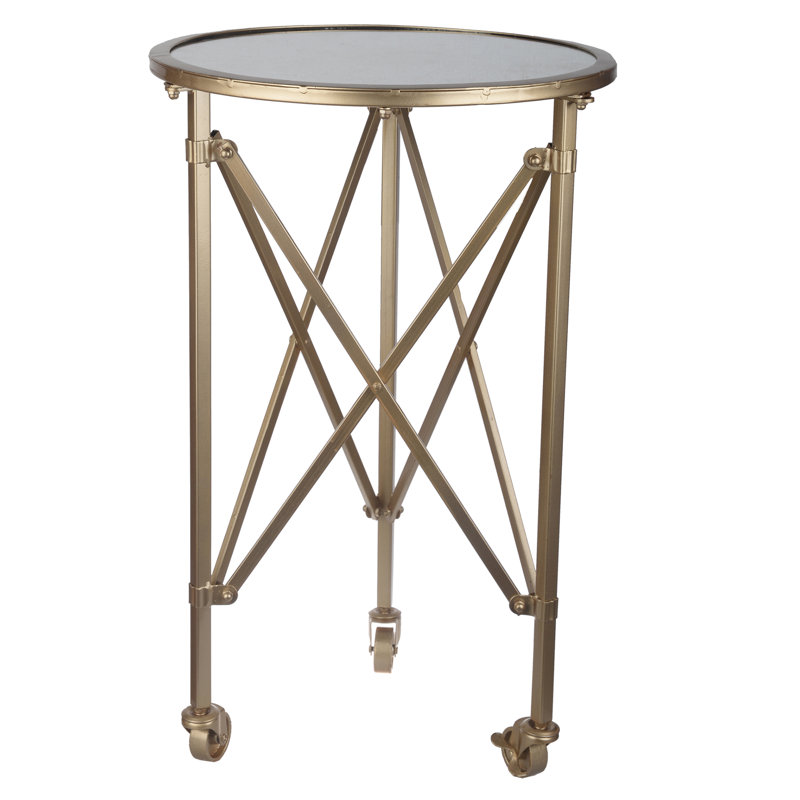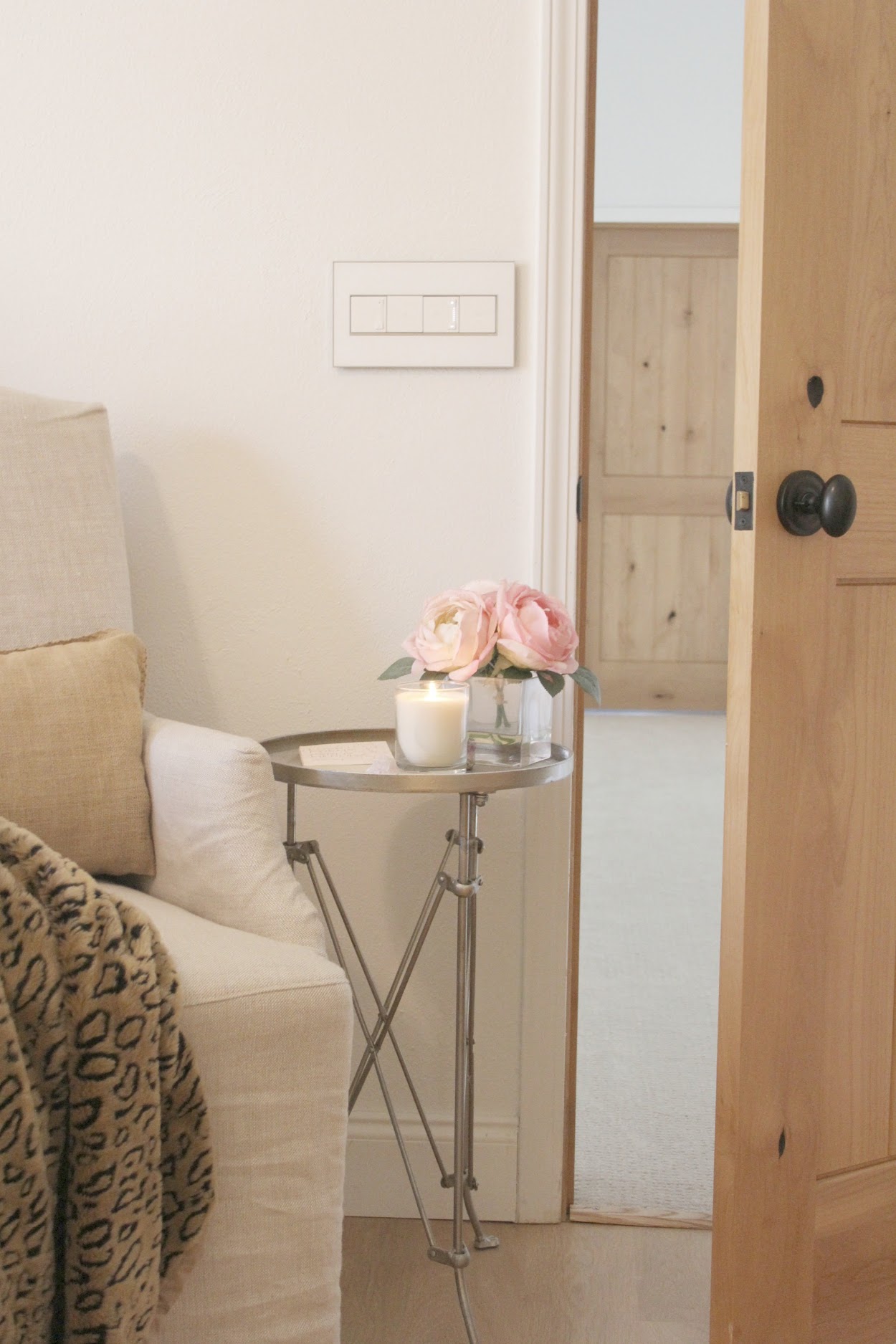 I hope this helps you choose the best white paint color for your interior, and I'd love to hear your pick for your favorite go-to white paint color!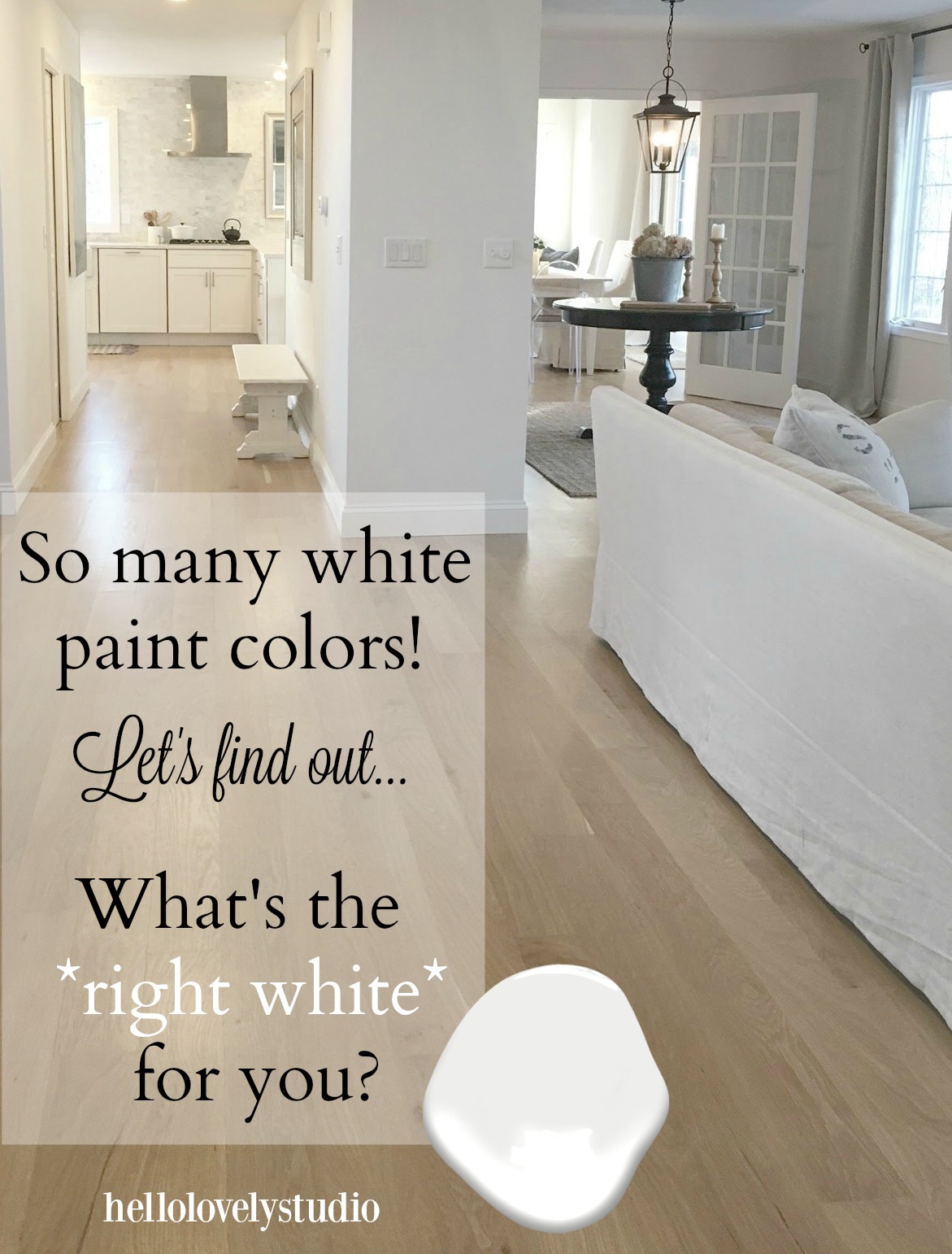 Peace to you right where you are.
-michele
This post contains affiliate links which I hope you will use since they won't cost you a penny extra yet may earn this blog a small commission.
Support Hello Lovely by shopping Amazon RIGHT HERE for anything (not just products mentioned here) to keep the inspiration flowing!
I'm a participant in the Amazon Services LLC Associates Program, an affiliate advertising program designed to provide a means for me to earn fees by linking to Amazon.com and affiliated sites.
Click HERE to find cost conscious furniture and decor for your home too!