French Farmhouse Decor & Lightening Up for Spring will first relax and soothe with inspiring moments of French farmhouse and French country inspired beautiful interior design moments. Then, we'll be treated to a parade of French farmhouse decor selected specifically for its spring appeal. It's time to lighten up for spring…less than two weeks away, doncha know!?!
This post contains affiliate links which I hope you will use since they won't cost you a penny extra yet may earn this blog a small commission.
French Farmhouse Decor & Lightening Up for Spring
It doesn't matter that ground outside is inches deep in snow, that the temperatures have been so frigid that my garage remote won't do its job to lower the door, or that I'm still wearing boots everyday. The birds were singing this week, and while out shopping yesterday – the markets say SPRING IS NEAR.
Spring is Near!
How near? 13 days, friends. WE CAN DO IT. We can use these last 13 wintry days to DREAM IN GREEN and let ourselves ease into the promises of regeneration, new growth, fertility and NEW HOPE.
Lightening Up at Home
As I gaze around the house, I find I'm bored with all the browns and tans and ready for pops of fresh greenery and florals. I ventured out to the city yesterday and spied pretty French farmhouse related finds, a few of which I brought home.
French Farmhouse Decor Finds
So many gorgeous French country rustic glass bottles and farmhouse trugs! Find similar decor accents RIGHT HERE.
Fresh is best, but everlasting florals come in a close second. Find lovely options RIGHT HERE.
Rustic French Farmhouse Accessories
I was surprised to find some gorgeous examples of rustic stone pots and French jars, and I snagged a smaller version of this HUGE one below, and it's still big and super heavy! They are beautiful Rachel Ashwell Shabby Chic designed reproductions, and you can find them more decor accents from Rachel RIGHT HERE.
I was thrilled to find a wide selection of recycled green glass bottles and jugs which are so perfect in farmhouse styled homes for a touch of beachy Mediterranean rustic bling. I picked up a trio of different sizes, and you can snag them online RIGHT HERE.
French Lavender Decor Accents
Lavender accents always make sense in a space where you wish to evoke Provencal goodness, and it was in ample supply. Find a selection of lavender wreaths RIGHT HERE.
I am soooooo ready for the greening to begin so I may once again bring in branches from the yard and hear more of the chirping that feeds my soul!
Let's Bring Springtime Inside!
Bring on the balmy temperatures, the bulbs bursting from the ground, and warm breezes during afternoons that seem to stretch long and lovely.
Lightening up for spring really can be as simple as a sprig or two of green in a clear glass near the bed!
Freshening the Walls for Spring
Have you been thinking about re-painting around the house? Winter is such an optimal season for spruce-ups inside. I shared a bunch of advice and help for choosing the best white paint color (both my own tips HERE as well as from interior designers HERE) you should definitely check out!
French Farmhouse Interior Design Inspiration
This English Country kitchen below could just as easily be one in France, and the warm lovely gray glazed cabinetry and open shelving keep things feeling light and breezy like Spring.
An authentically renovated French farmhouse kitchen with artisanal hand-crafted pendants ticks all the right boxes for me as I dream of weather forecasts that don't include the term 'polar.'
French Farmhouse Rustic Baskets
I saw a gorgeously rustic vintner basket at a vintage shop a few weekends back, and I'm wondering if it's still there. For new examples, SEE THIS.
Rustic French baskets are so welcome in a French farmhouse kitchen or a Belgian one as this insanely beautiful kitchen proves.
Spring Green in French Country Interiors
Spring greens are hard to beat, whether it's vintage style Jadeite accessories (see a lovely example HERE) or buffalo check green everything.
Designer Desiree Ashworth knows her way around the loveliest blue-greens and beachy aquas so her tile backsplash springs to mind when I consider my favorite French inspired greens!
French Farmhouse Decor & Lightening Up for Spring
Pastel Blue Green Bistro Set!
Inexpensive Lanterns
French Country Window Box Planter
Rustic French Metal Table
Aged Terracotta Pots
Weathered Woven Wicker Chair
Wood Potting Bench
French Bistro Stool
Country French Laundry Basket
French Country Inspired Bike
Farmhouse & French Farmhouse Inspired Fashion
French Country Picnic Idea
Country French Bistro in Black
French Country Garden Goodness
Farmhouse & French Farmhouse Lantern
French Farmhouse Romantic Candleholders
Spring & Summer Beachy Pendants
There's something so enchanting about bringing in airy woven textures like a beachy pendant!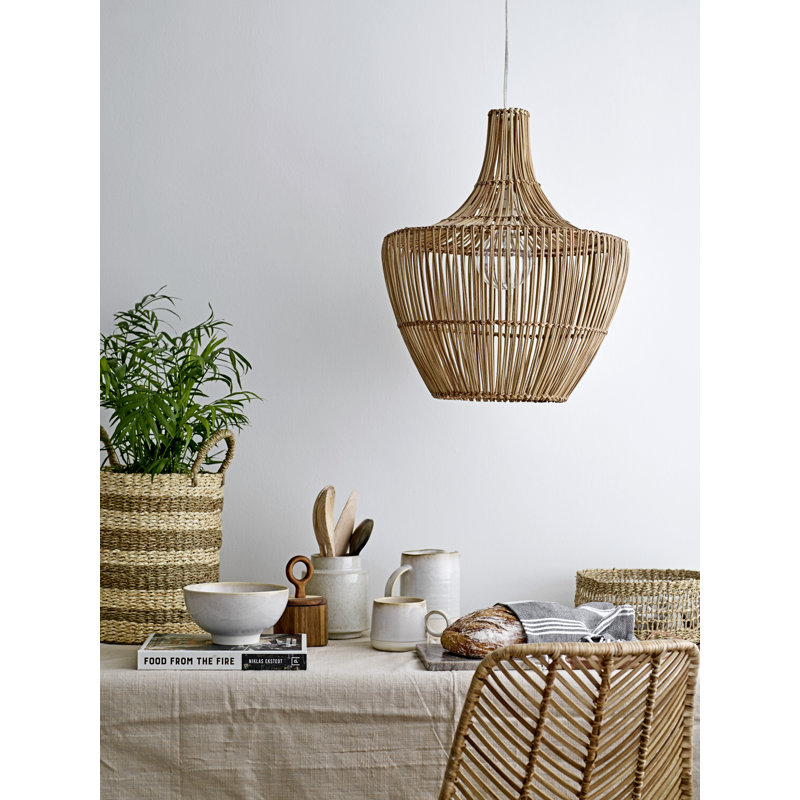 Hello, Lovely Ruby of Arkansas
It's freezing outside, but this story of good will and mercy just warmed by heart…let it warm yours too.
Click here to PIN THIS POST to save for future reference!
I independently selected products in this post—if you buy from one of my links, I may earn a commission.
Peace to you right where you are.
-michele
Shop for items you already intended to buy on Amazon RIGHT HERE, and also find home decor here to keep decor inspiration flowing on Hello Lovely!
Hello Lovely is a participant in the Amazon Services LLC Associates Program, an affiliate advertising program designed to provide a means for sites to earn fees by linking to Amazon.com and affiliated sites.