7 Kitchen Design Ideas to Learn from Luxurious Bespoke Kitchens! is a fantasy joy ride for lovers of classic, luxurious, bespoke kitchen design who aspire to learn from some dreamy examples.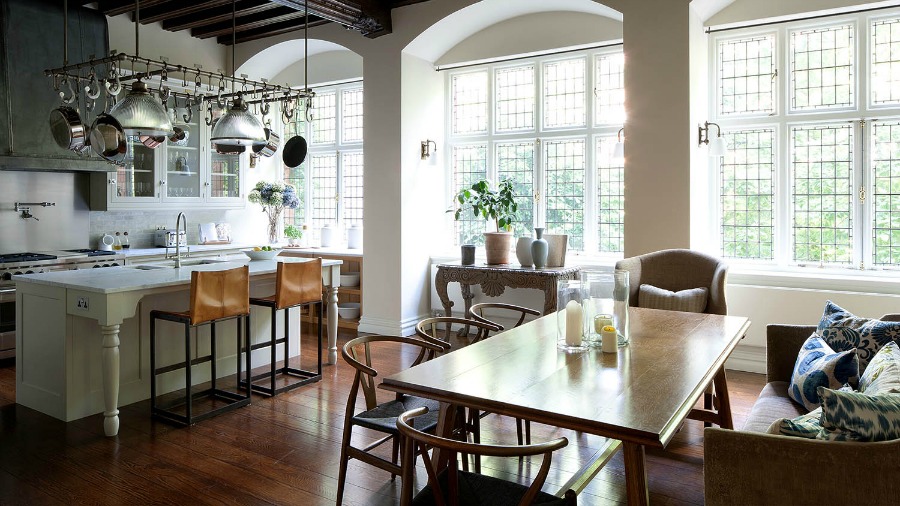 All images used with permission from Artichoke.
7 Kitchen Design Ideas to Learn from Luxurious Bespoke Kitchens!
While I don't have a certified kitchen designer plaque hanging on the wall, and I'm awfully bougie to be blogging bespoke, let's chat friend to friend! I'm sharing thoughts and inspiration based upon my own experience: designing kitchens from the ground up, cosmetically making over kitchens with a limited budget, and renovating disaster kitchens as a DIYer.
What does 'Bespoke Kitchen' Suggest?
I have shared the work of Artichoke with you before, and when I think of an example of a firm who leads the way with integrity and superbly execute bespoke kitchen design, my thoughts immediately turn to them.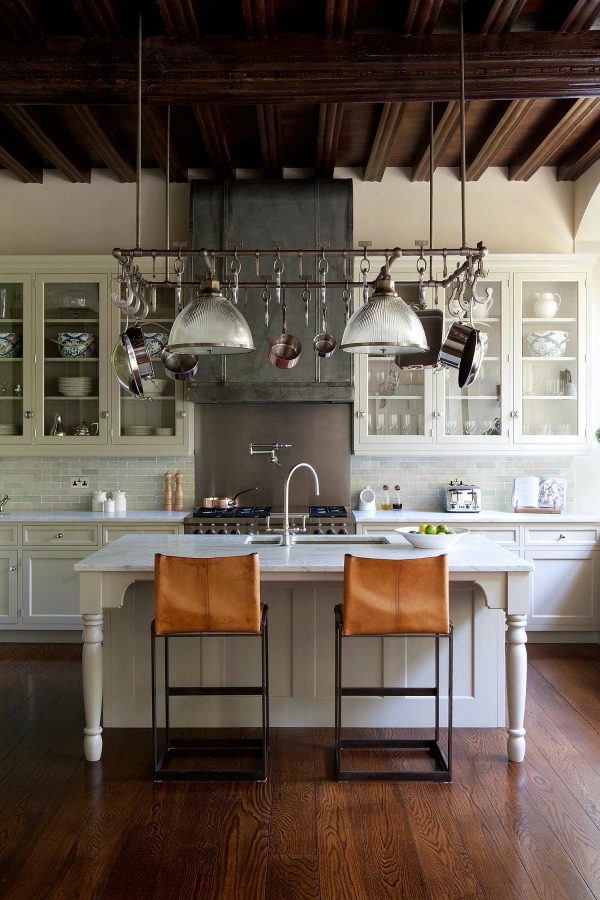 Their mission entails the following. First, introducing only the finest quality materials. Second, designing entirely unique kitchens. Third, personalizing off of the design details, and lastly, giving meticulous attention to every detail. Bespoke design aims high, and I'm following suit today! Why? Because I'm confident there are lessons we can take away for our own projects. (And also because I'm still a dreamer asking you to dream with me!)
Bespoke Kitchen Design Idea No. 1
Say YES to quality materials.
Bespoke is a term associated with luxury and fine quality. Beyond simply arriving at what materials, cabinetry, flooring, and counter surfaces will be made of, the particular grade of these materials enters the equation. Hence, bespoke kitchens can be expensive and are not typically executed on a tight budget. But here's the thing. If you have a limited budget yet want a kitchen design that is more custom than cookie cutter, you must get creative. For example, if you dream about stone or quartz counters but don't yet have the budget, consider butcher block or wood rather than laminate (unless you love laminate!). Down the line, you can upgrade the counters, and in the mean time, you may fall in love with this natural material which will likely develop patina with use.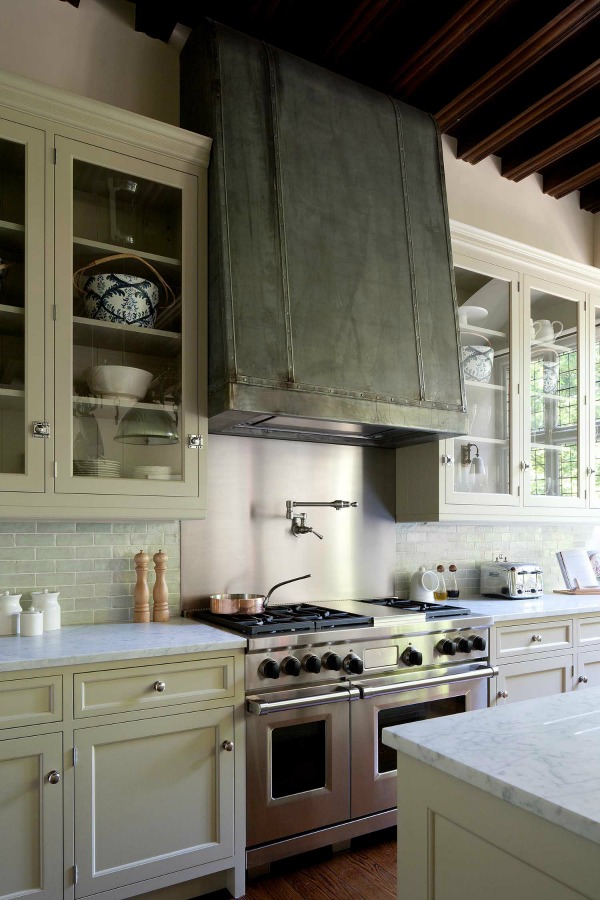 Bespoke Kitchen Design Idea No. 2
Aim for a design as unique as you.
Bespoke implies the design is not what we might term 'a builder's special' or 'cookie cutter' or 'standard out of the box.' A bespoke kitchen is designed from scratch based upon a client's needs, preferences, tastes, budget, physical characteristics like height, values, and sensibilities. A bespoke kitchen designed for a client who stands 6'6″ and loves visual abundance and rarely cooks will vary considerably from a design for a 5'2″ client allergic to clutter who is an avid cook.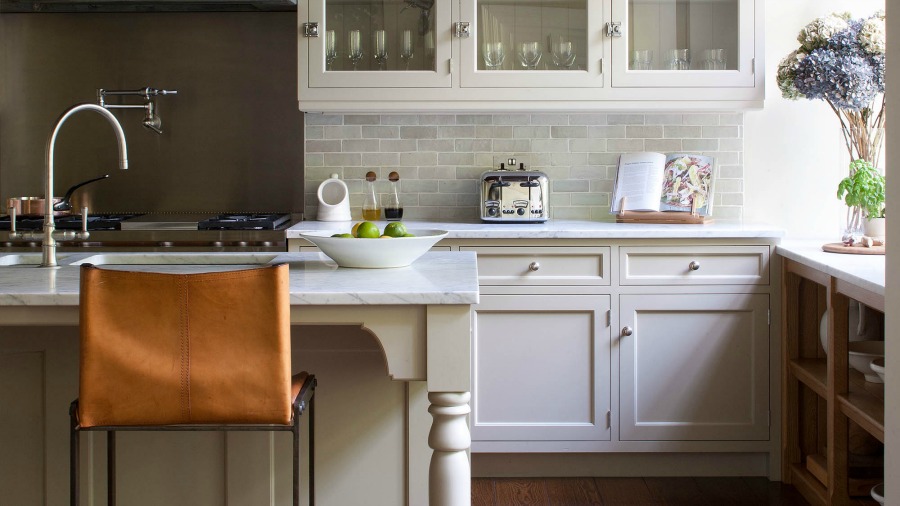 Bespoke Kitchen Design Idea No. 3
Get truly personal.
Make it a personalized design. There are hundreds of details and decisions to be made for a bespoke kitchen's design. Simply deciding on white painted kitchen cabinets, for example, will lead to many more considerations for personalization. There are hundreds of white paint possibilities with varying undertones. Will the paint be hand applied, sprayed on site, or finished off site? What sort of sheen is desired and consistent with the agreed upon theme and feel of the design? Cabinet finishes are but one of a myriad of personalized elements!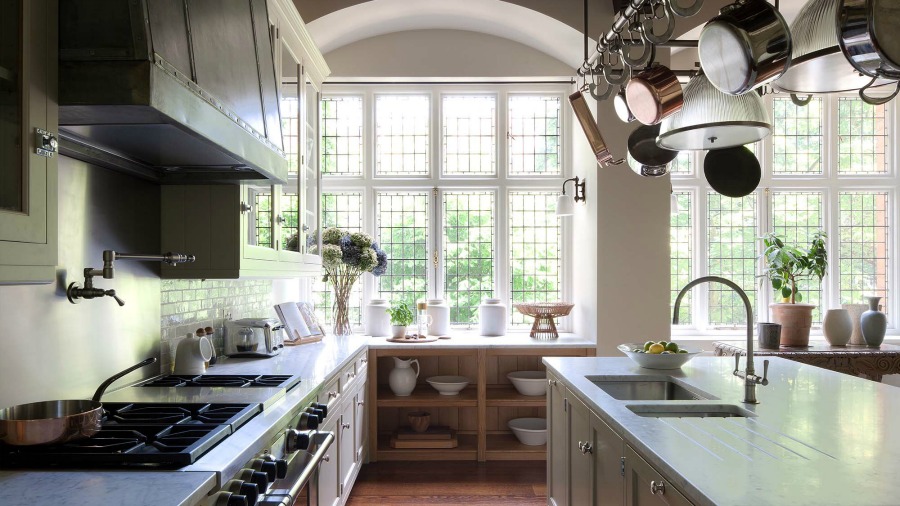 Bespoke Kitchen Design Idea No. 4
Become intimate with the details.
Attention to detail begins with the design process and continues to the kitchen's completion. Details about the kitchen's users and the ways the kitchen will be used ought to be scrutinized. Arriving at a highly individualized design involves heaps of detective work even before the first sketch. Apart from a client's wish list and inspiration file, there are always significant architectural matters to resolve in regards to construction, lighting, sight lines, and structural issues. Sourcing quality materials involves meticulous attention as does the installation and finishing work. Finally, the decor of the installed bespoke kitchen involves thoughtful consideration of dozens of details in order to bring a pleasant, flowing, harmonious space to life.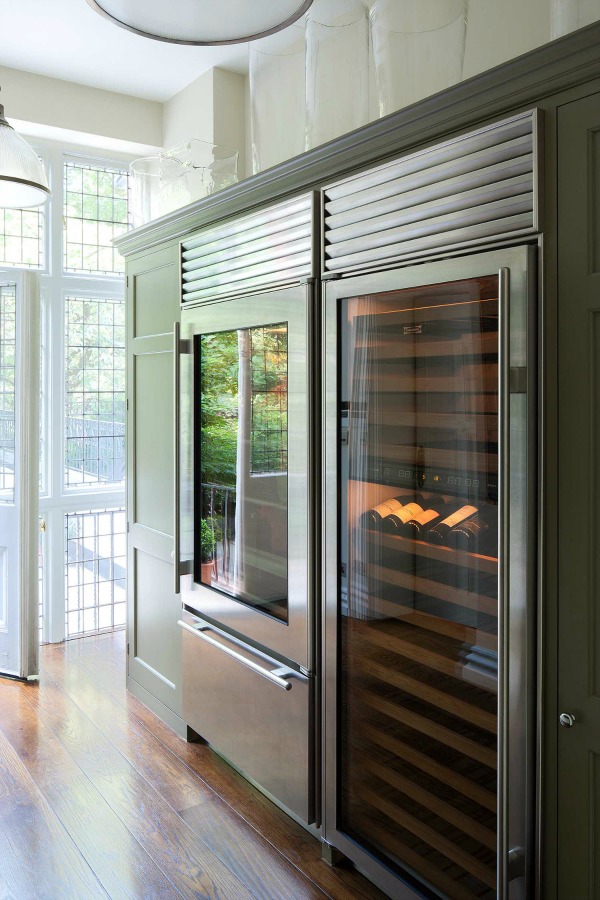 Bespoke Kitchen Design Idea No. 5
Identify your batterie de cuisine!
If this term is new to you, batterie-de-cuisine means your kitchen's artillery (read more about it here). It is your kitchen essentials: knives, chopping boards, pans, mixing bowls, baking sheets, etc. It's a highly personalized "battery" since one cook may consider use his blender daily, while in another kitchen, this appliance gathers dust on a very high shelf.
To design a bespoke kitchen that fits you and your unique cooking style, your batterie de cuisine should be clearly defined and should guide the plan for storage, cooking zones, shelves, etc.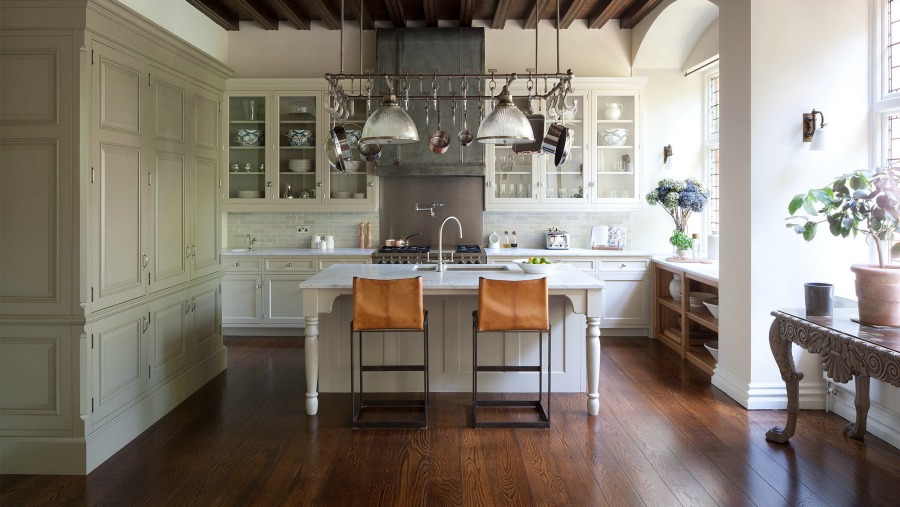 In this London kitchen designed by Artichoke and Michael Smith, the owner's batterie de cuisine/pot rack, plays a starring role. Not only are this cook's kitchen essentials stored within reach, the creation and placement of the rack allows for over the island lighting and for beautiful wood ceiling to remain intact. When you are just NOT about a swiss cheese look for your ceiling or dangly mile long pendant light cords, this floating batterie-de-cuisine saves the day indeed!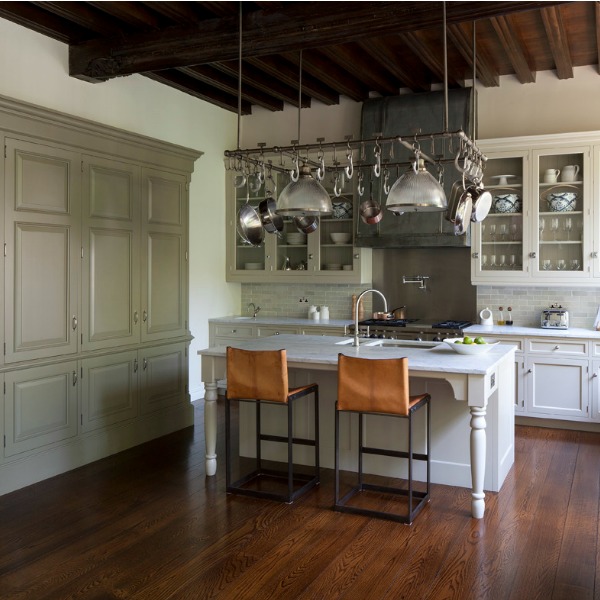 Bespoke Kitchen Design Idea No. 6
Know thy organizational style.
Know thyself. I shared a great resource the other day which identifies optimal organizing strategies based upon varying personality types in which organizing expert Cassandra Aarssen explains in plain language how some of us crave visual simplicity (objects out of sight) while others crave visual abundance (objects within sight).
This distinction in organizational personality types is critical information at the very beginning of any kitchen design plan since it will dictate so many choices, both functional and aesthetic.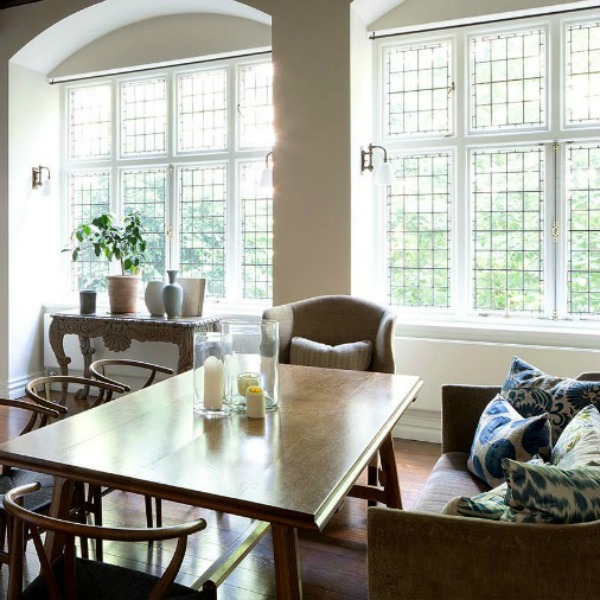 We all have different comfort levels!
We're all so different when it comes to our response to stimulation. Since I personally feel overwhelmed, restless, and distracted by visual abundance, there are a number of kitchen design elements that would be a disaster if introduced. A pot rack, an open etagere, cluttered countertops, or open shelves are probably not wise choices for visual simplicity types like me.
However, for a great deal of folks planning a kitchen design, open shelving and out-in-the-open elements make perfect sense for cooks with a fondness for visual abundance. This Kensington bespoke kitchen's over the island industrial pot rack and open shelves elsewhere (above) suggest the homeowner is comfortable with a measure of visual abundance.
Bespoke Kitchen Design Idea No. 7
Analyze your design crushes.
Inspiration from other kitchens is only the beginning. Before designing any room or investing in materials, it's important to devote time for self reflection and exploration of your personality type, organizational style. This exploration must extend beyond collecting inspiration images.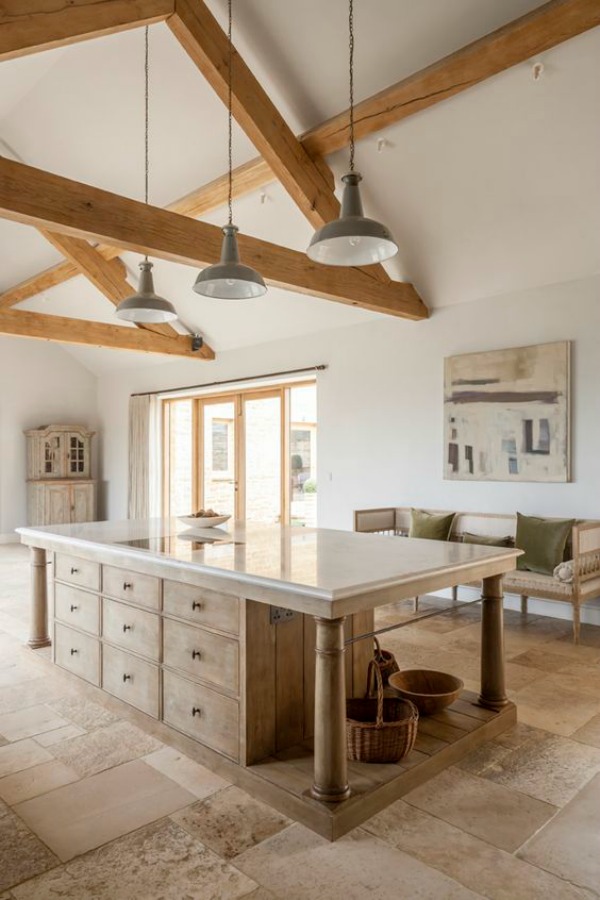 A Pinterest board or twenty is a good start, but further research is critical. It is possible, for example to save dozens of inspirational images to a mood board, yet not fully understand your desires and tastes. Discover more about your habits and comfort level. Go deeper to deconstruct the common design elements to which you are drawn. Spend a great amount of time considering whether the kitchen design images to which you respond harmonize with your unique organizational style and visual preferences.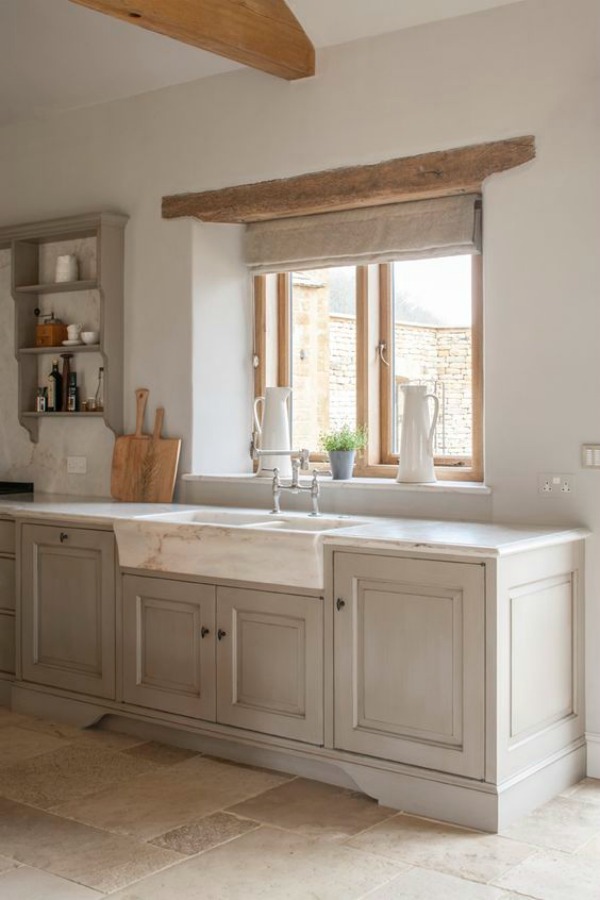 If the image above of this glorious bespoke kitchen from Artichoke in Gloucestershire is the inspiration of all of our kitchen inspirations, as beholders of its beauty, you and I may actually be responding to different aesthetics and functions. I may perhaps be fixated on the magnificence and uniqueness of the marble sink, whereas you may be homing in on the tranquil palette. Another admirer may feel breathless about the layered hand applied glaze finish of the classic raised and fielded wood cabinet doors.
Successful bespoke kitchen designs are somewhat dependent upon a client's ability to articulate how materials, architecture, and mood affect their mood, energy, and outlook.
More Design Inspiration from a Modern Rustic Bespoke Kitchen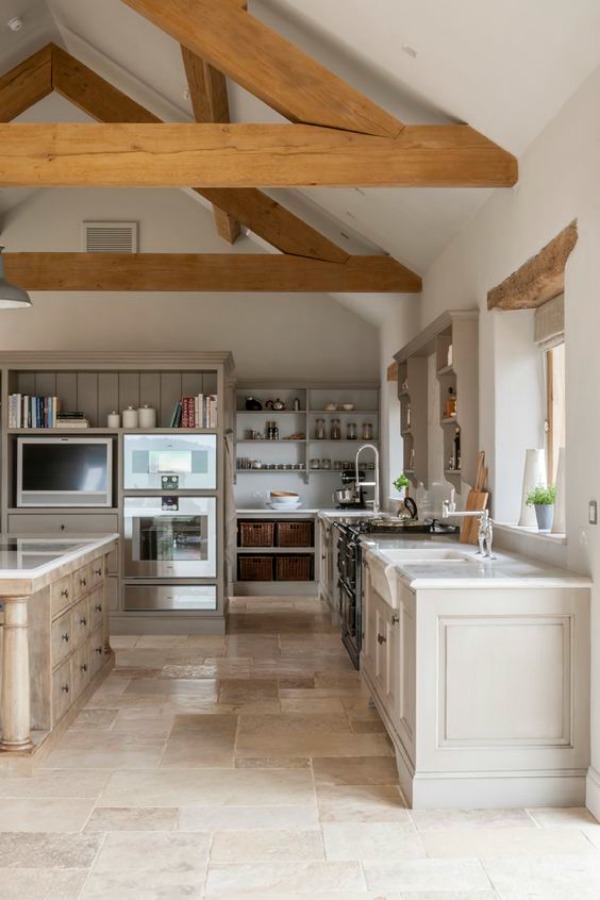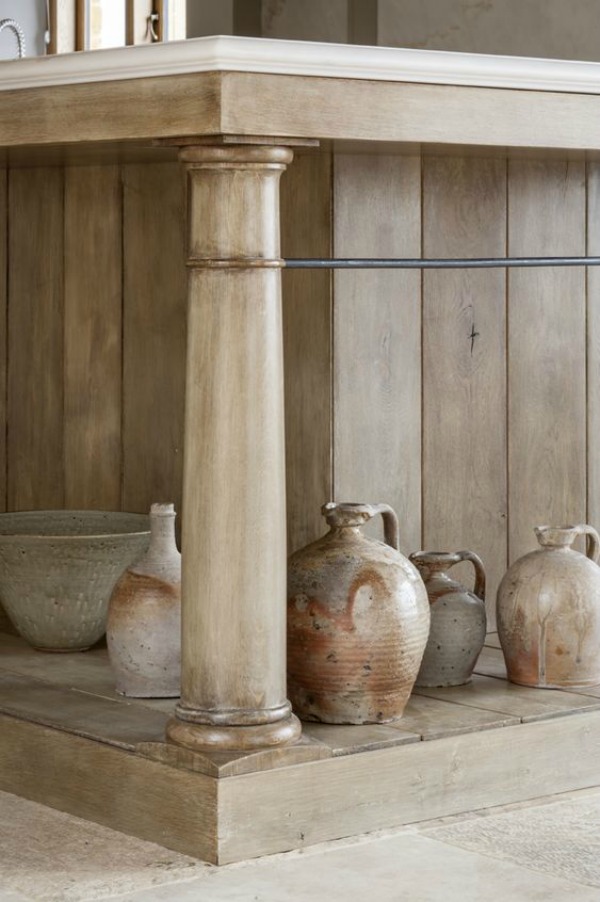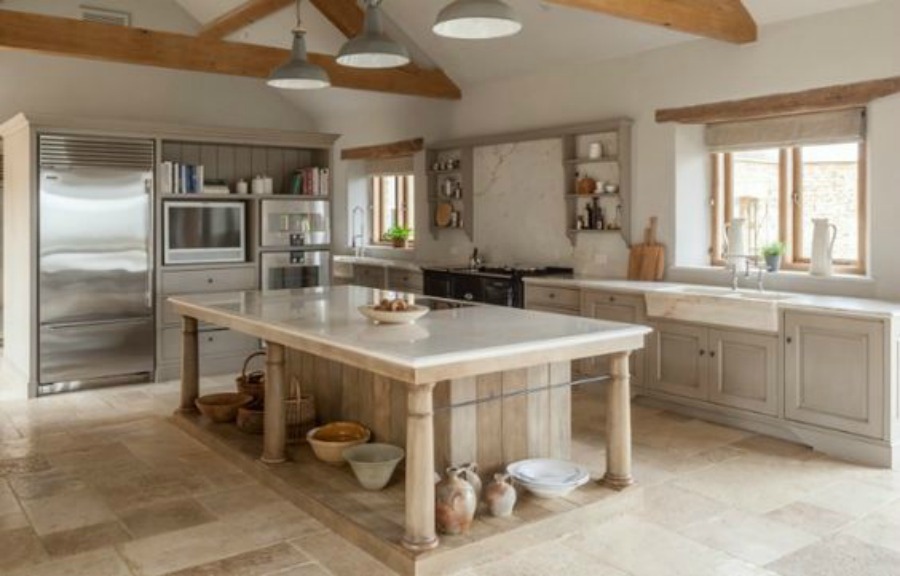 Bespoke Scullery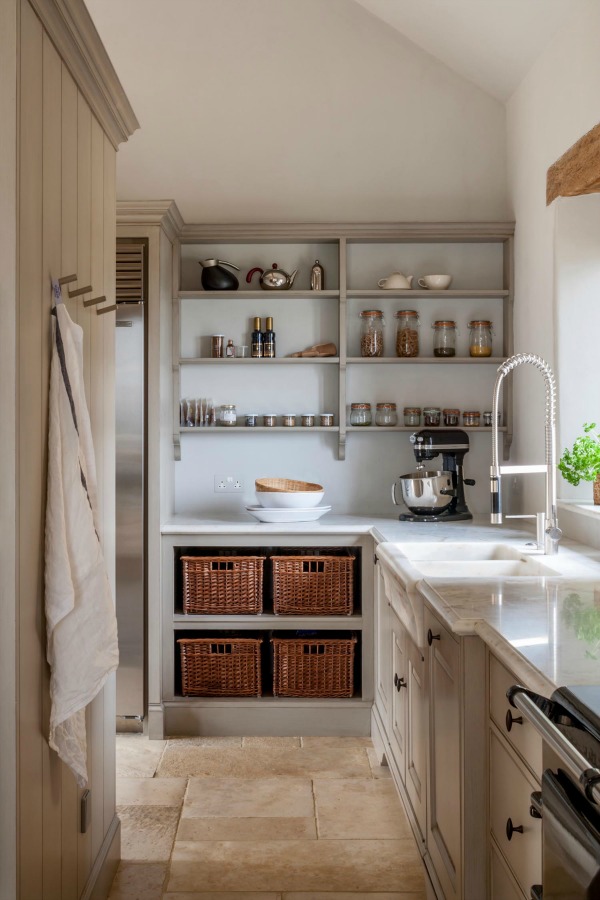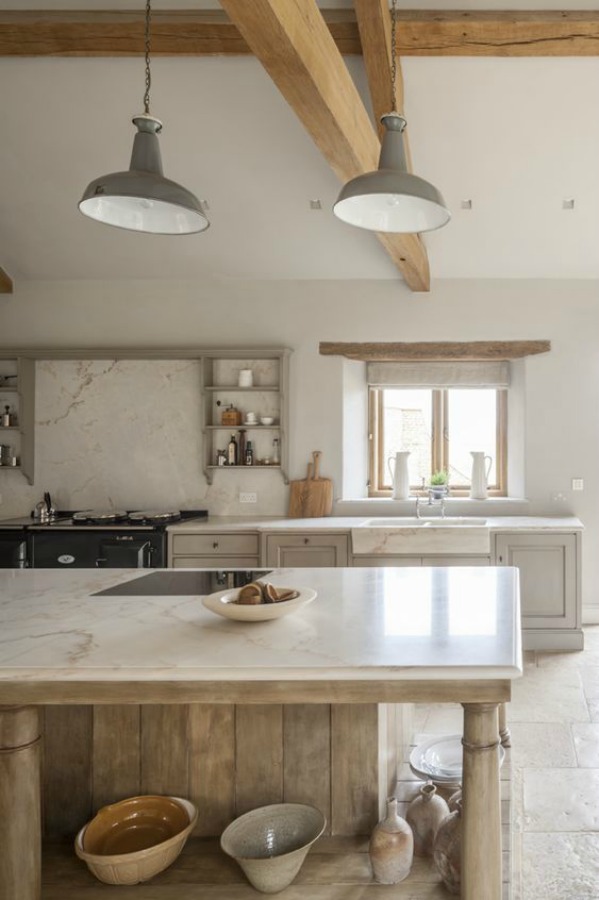 Luxurious Bespoke Kitchen Design Details from Artichoke to Admire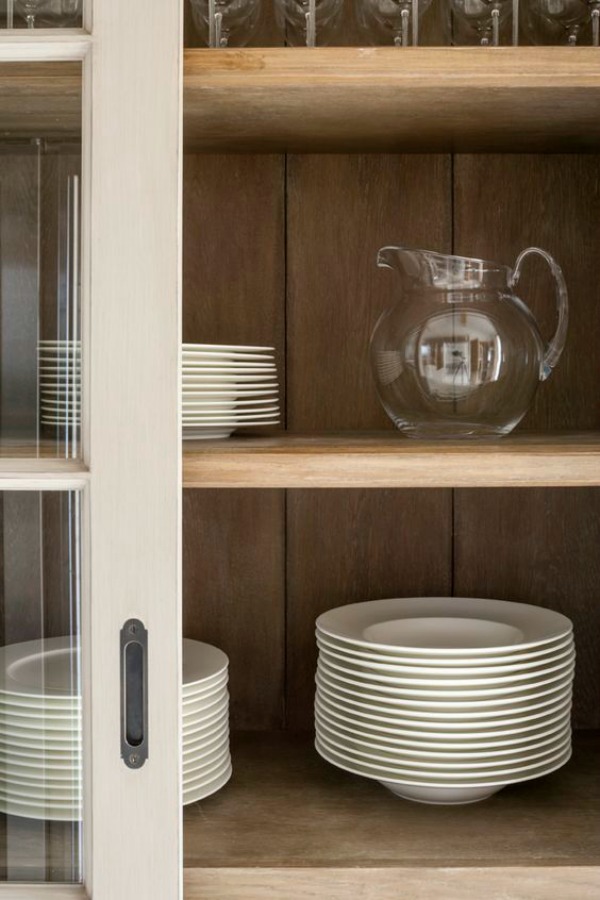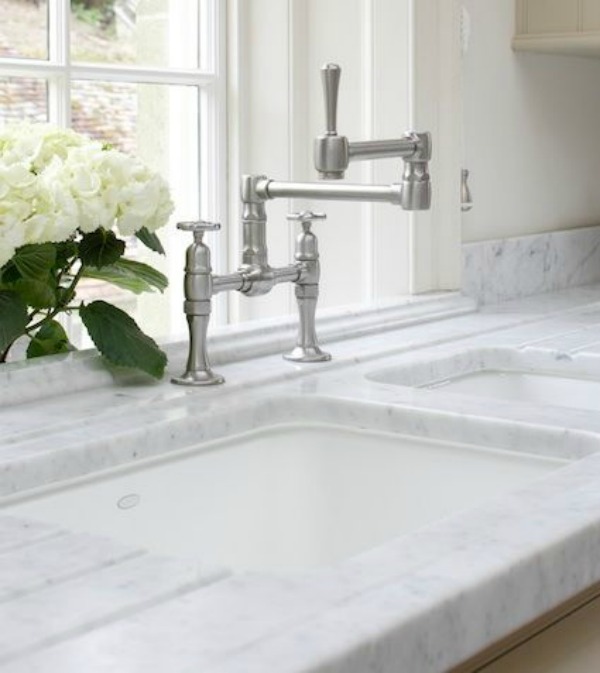 A Cotswolds Bespoke Kitchen by Artichoke
Part of an addition to a Cotswold barn, Artichoke brought an urban rustic kitchen to life. Classic yet fresh, Artichoke utilized distressed oak, stylish stainless steel, and handsome Calacatta Oro marble. Worktop made from solid stainless steel. The steel was welded and chased dry into the rubble wall.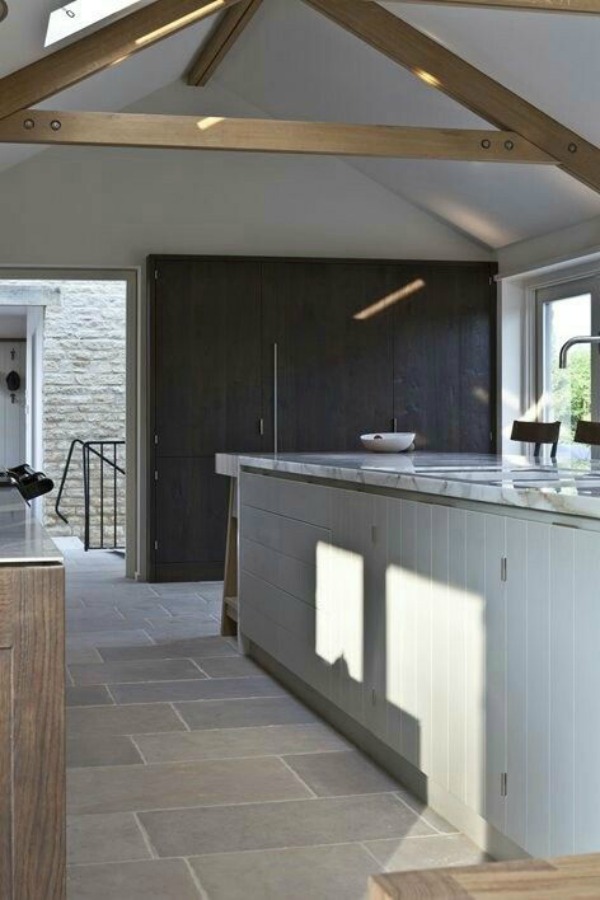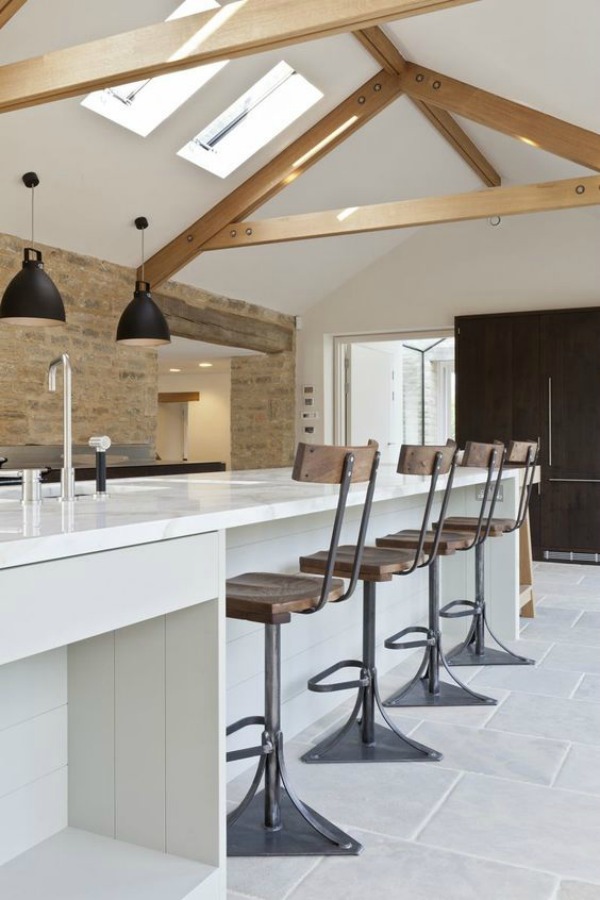 An urban rustic bespoke kitchen fit into a new build extension of a Cotswold barn.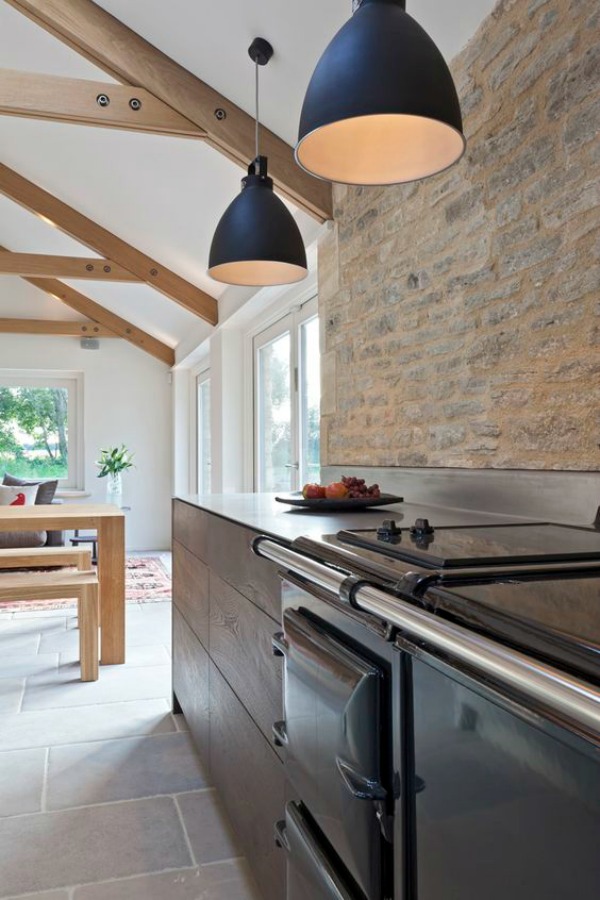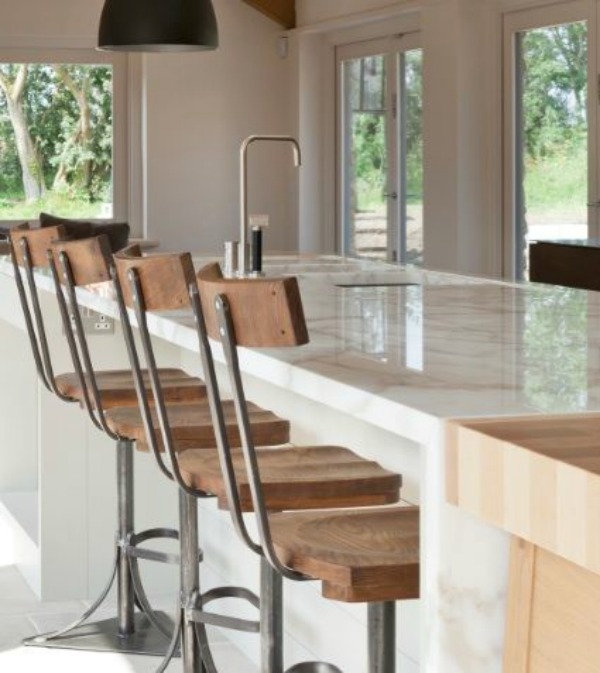 Cabinet fronts/furniture facades are made from heavily distressed and antiqued constructional oak panels.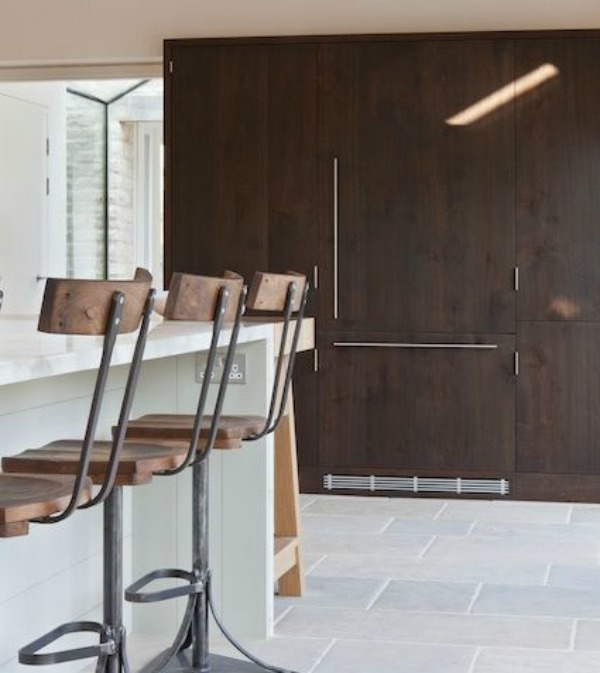 A Luxurious Bespoke Kitchen by Artichoke in Tuscany
Artichoke undertook the interior architecture and interior design for this kitchen. Groined ceilings were designed and set.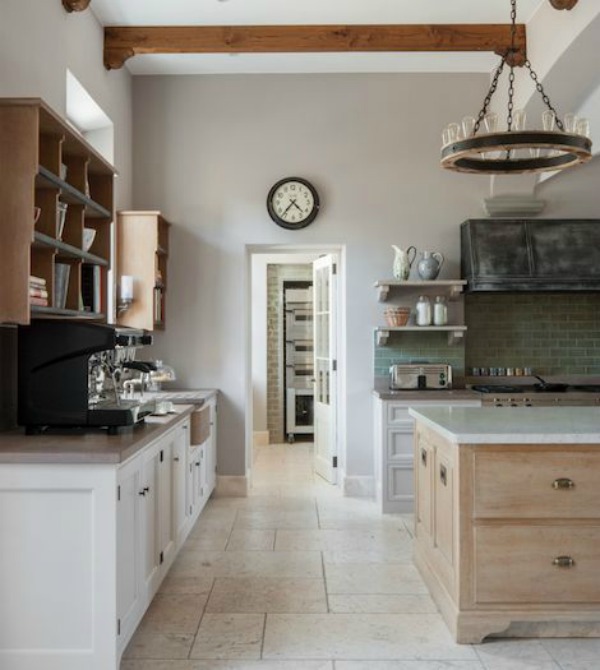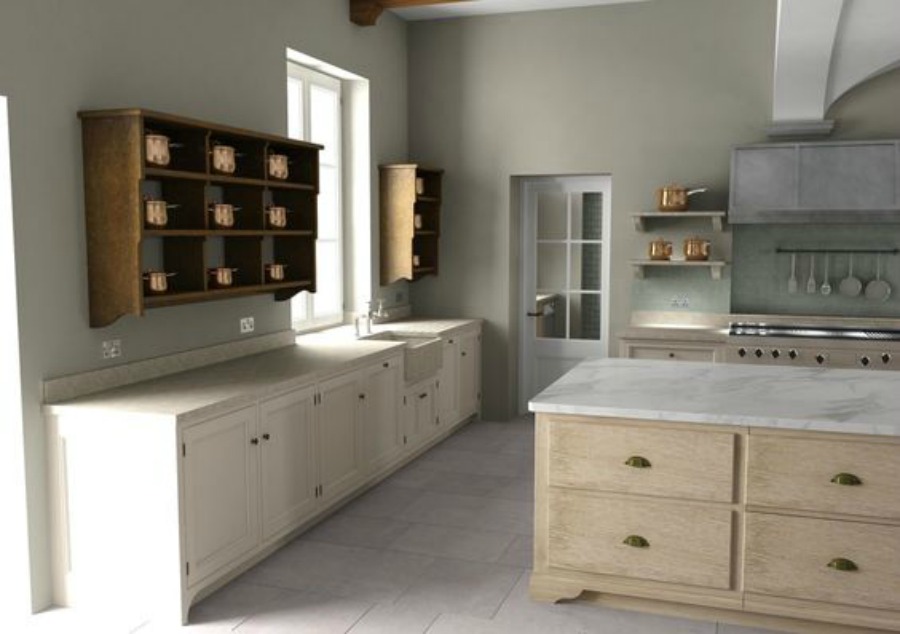 Central islands were designed in brick and plaster. Hand planed and finished arched chesnut doors grace the ends. Doors are hinged on bespoke wrought ironwork, typical of the local vernacular.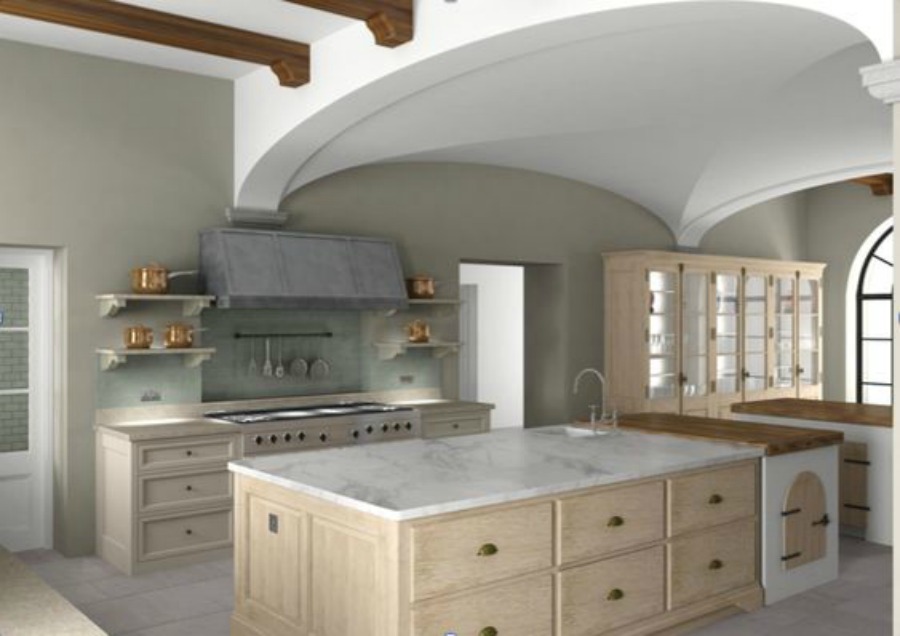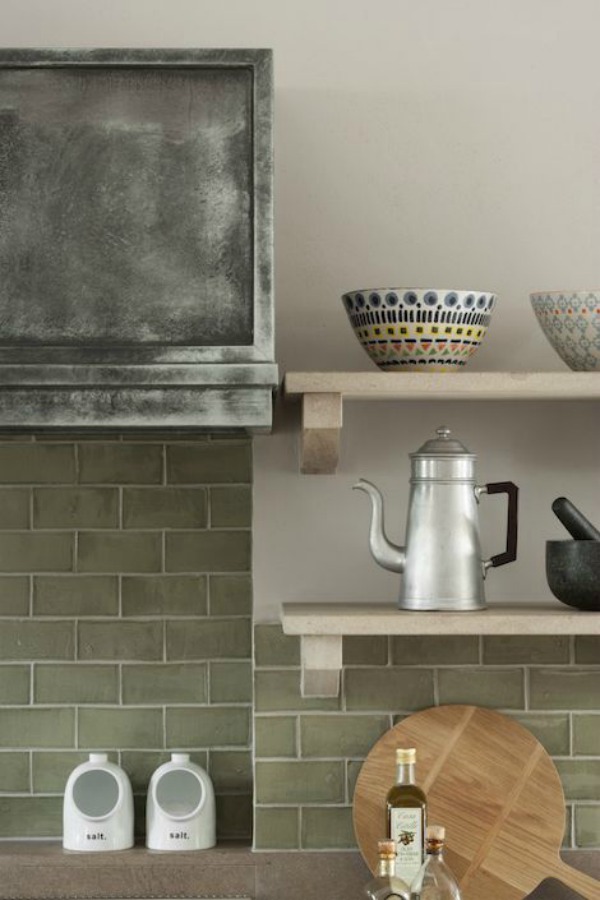 A variety of cabinet styles were introduced so the room appears to have evolved through various owners over time.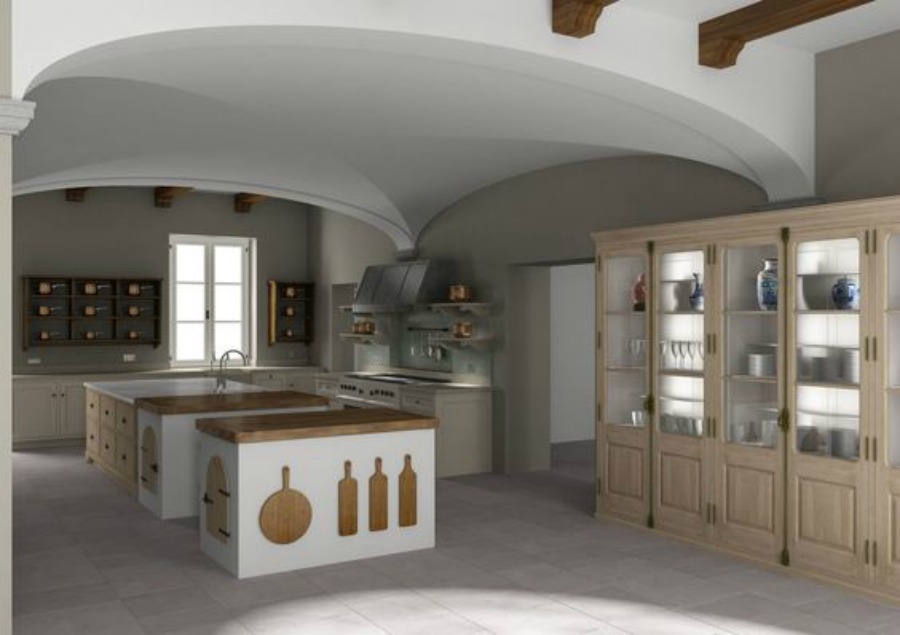 The dresser (that's UK speak for the hutch with glass doors) features bespoke espagnolette ironmongery with rounded inside joints on the lay-on door frame.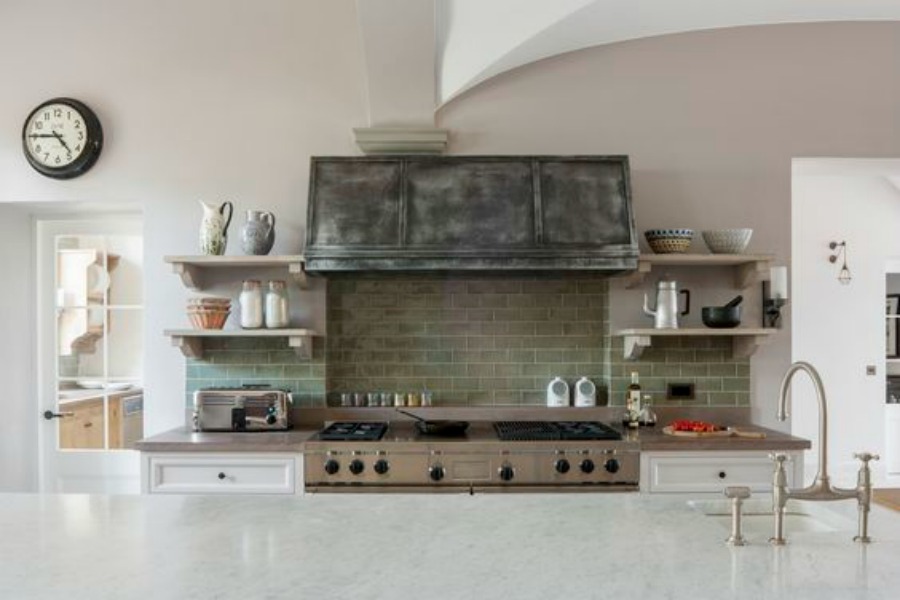 Bespoke Scullery by Artichoke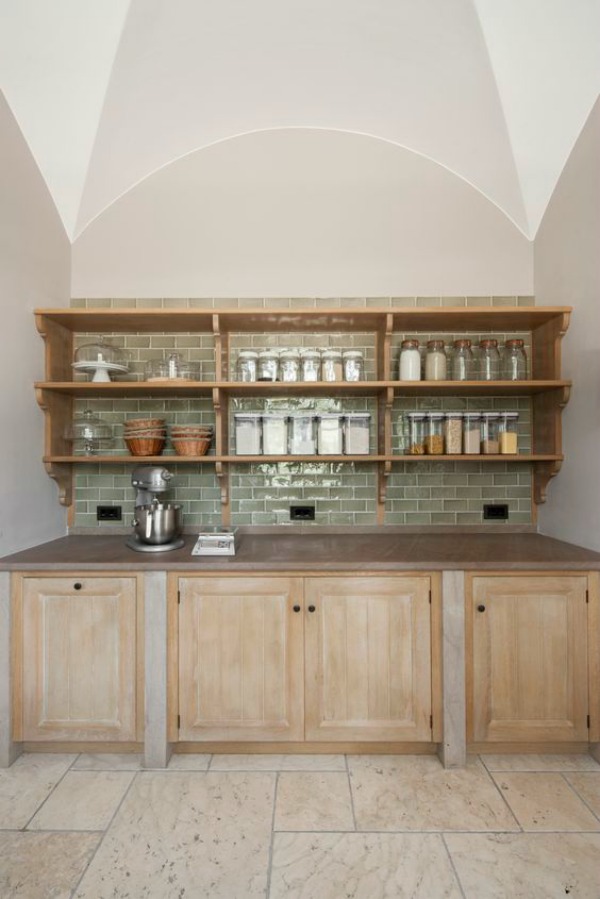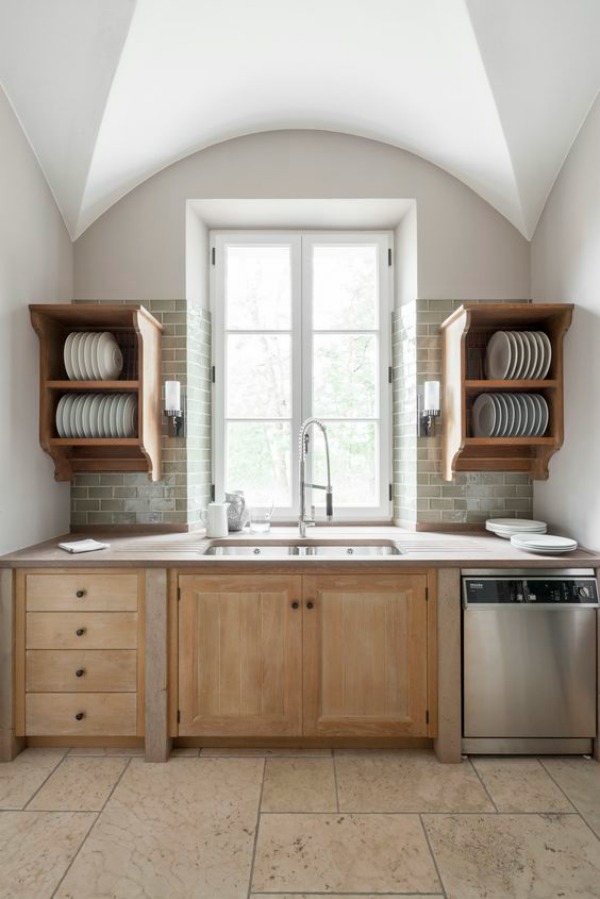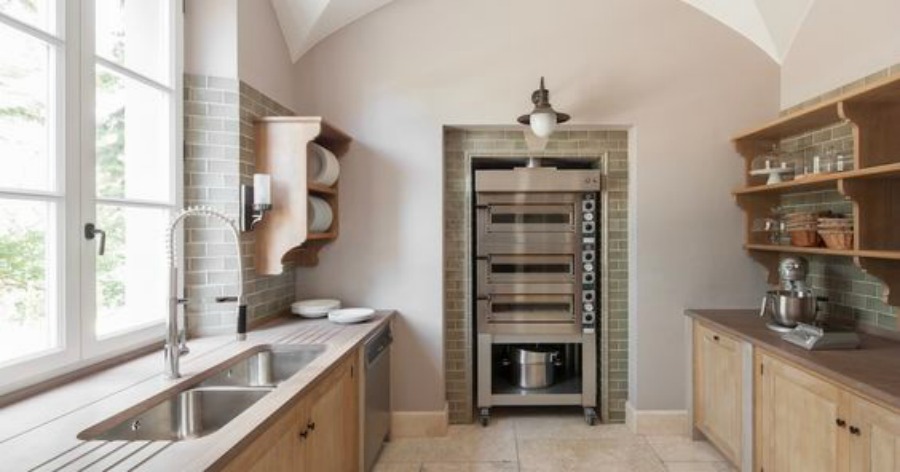 Do visit Artichoke to discover more expert craftsmanship and quality design…and find inspiring kitchen design here, here and here.
I independently selected products in this post—if you buy from one of my links, I may earn a commission.
Peace to you right where you are.
-michele
Shop for items you already intended to buy on Amazon RIGHT HERE, and also find home decor here to keep decor inspiration flowing on Hello Lovely!
Hello Lovely is a participant in the Amazon Services LLC Associates Program, an affiliate advertising program designed to provide a means for sites to earn fees by linking to Amazon.com and affiliated sites.