Yesterday's tour of classic interior designs in an English townhouse included an image which tugged at my heartstrings and inspired all sorts of musing about wabi sabi and imperfect loveliness. Curious? Go see it!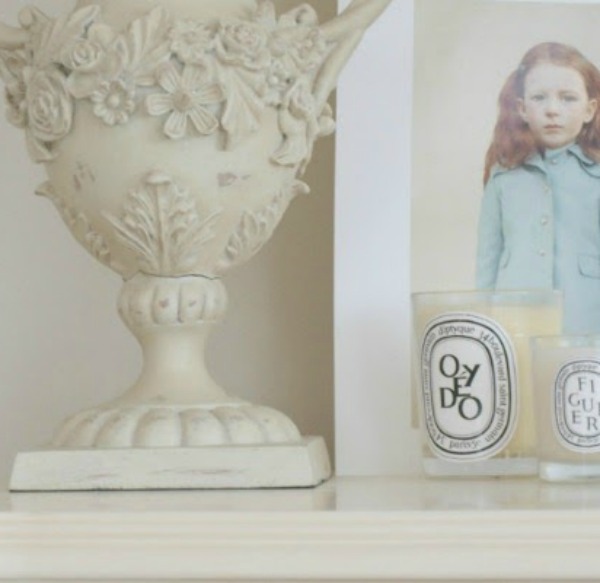 Today, the exploration of imperfection continues since it is a timely one. We are living through a season when it seems nearly impossible to not be confronted daily with: comparison obsession, pressure to be less flawed, and the nagging vague sense that unless they are peerless, our efforts are somehow failures.
This discussion seems particularly relevant for artistic, creative types since we tend to be extra sensitive and our own worst critics.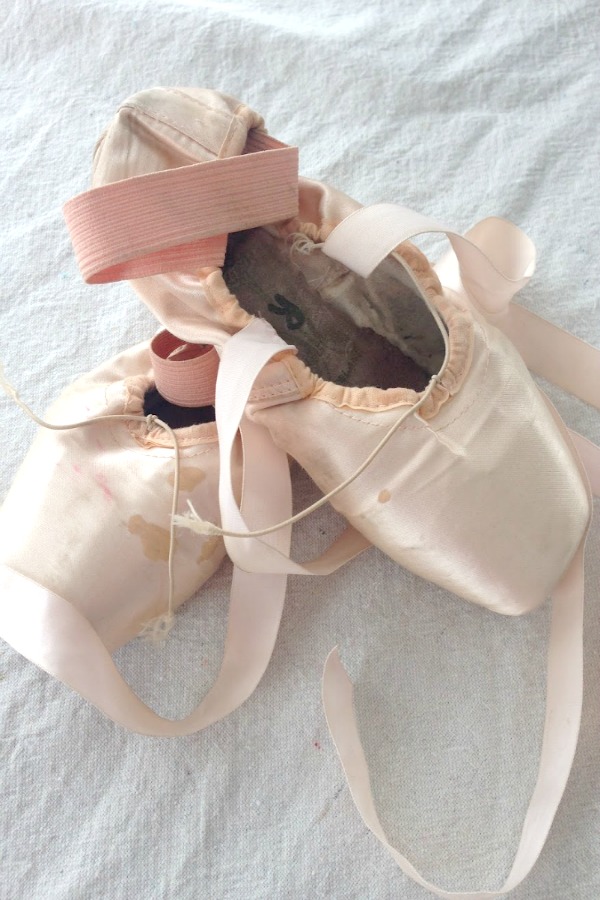 Have you noticed how I have played around with the byline at the top of this blog's header for several weeks? Something new is trying to be born. A number of circumstances compelled me to consider shifting the scope of the blog. Decorating ideas and interior design inspiration are engaging topics for me; yet, there are so many sources online who do a better job (see how sensitive I am to the comparison game!). So this shift of which I speak has me inching toward the idea of INSPIRATION FOR INTERIORS, inclusive of those landscapes of beauty within us and not just our homes.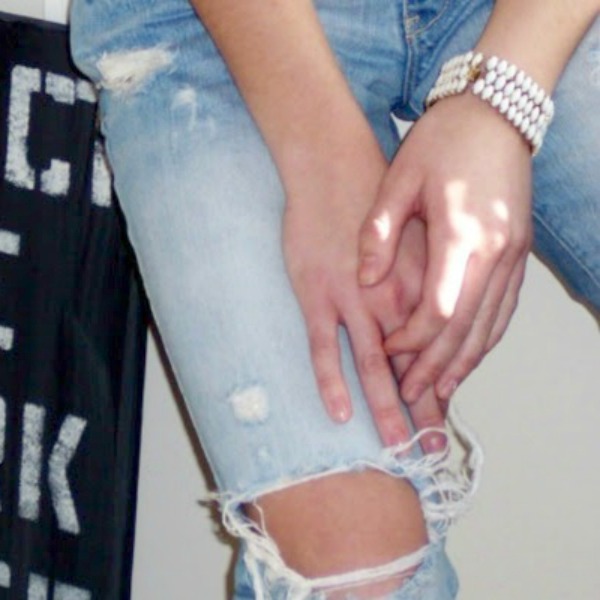 Timelessness, tranquility, peacefulness, and serenity in regards to interior design have counterparts in the heart, after all. I'm passionate about the flow between the two. Those who long for these qualities in their decor often desire them for their interior lives too.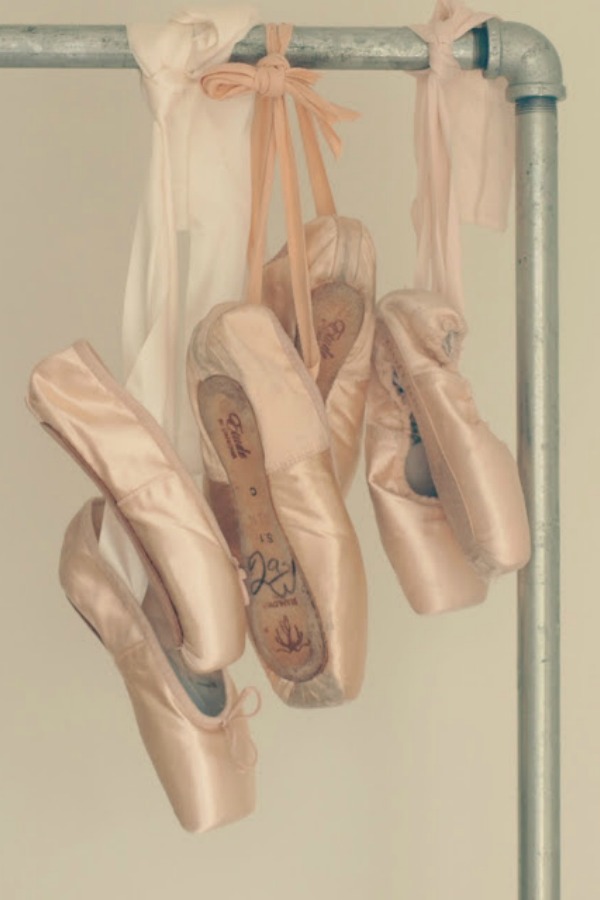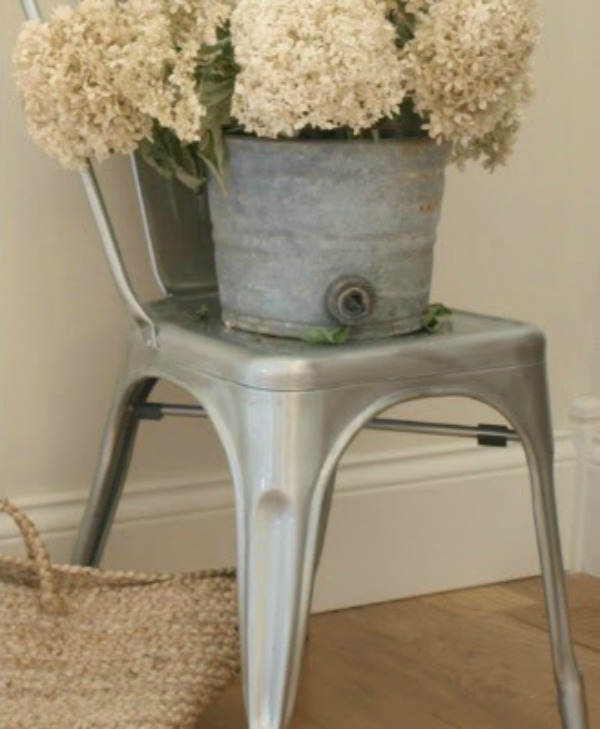 Of course, I receive reminders it isn't just the two of us. Not everyone cares for the tea here.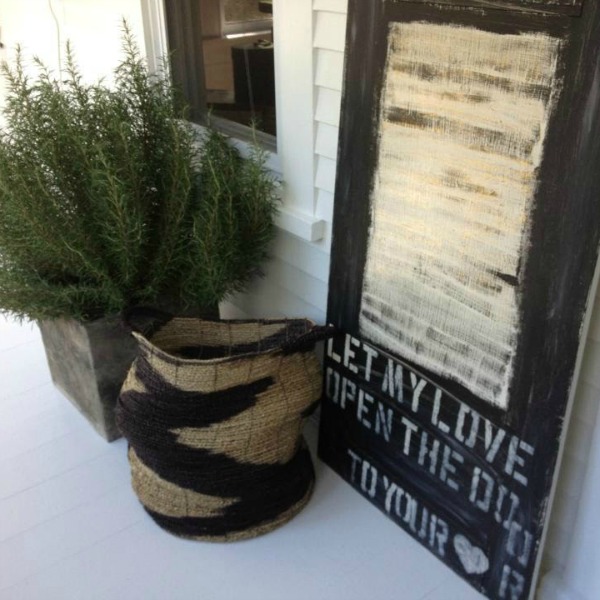 And that's okay too. We all have our favorites.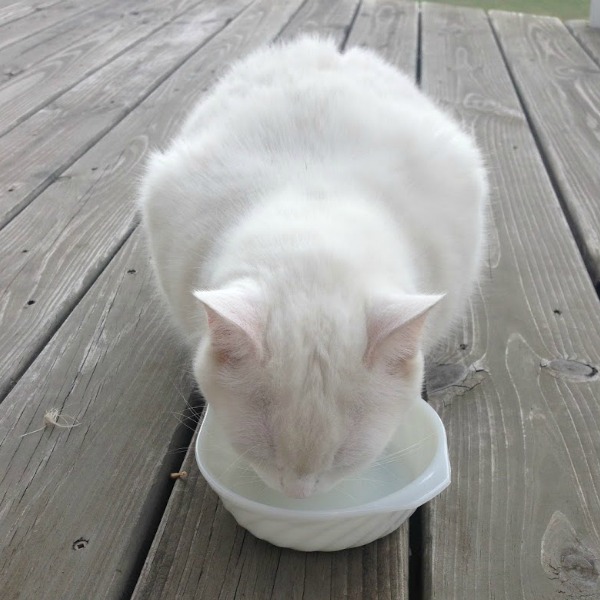 Lately I have been stirred to think more critically about identity, the state of my own interiors, what I desire, and the vast beauty in imperfection.
What comes to mind when you hear BEAUTY IN IMPERFECTION?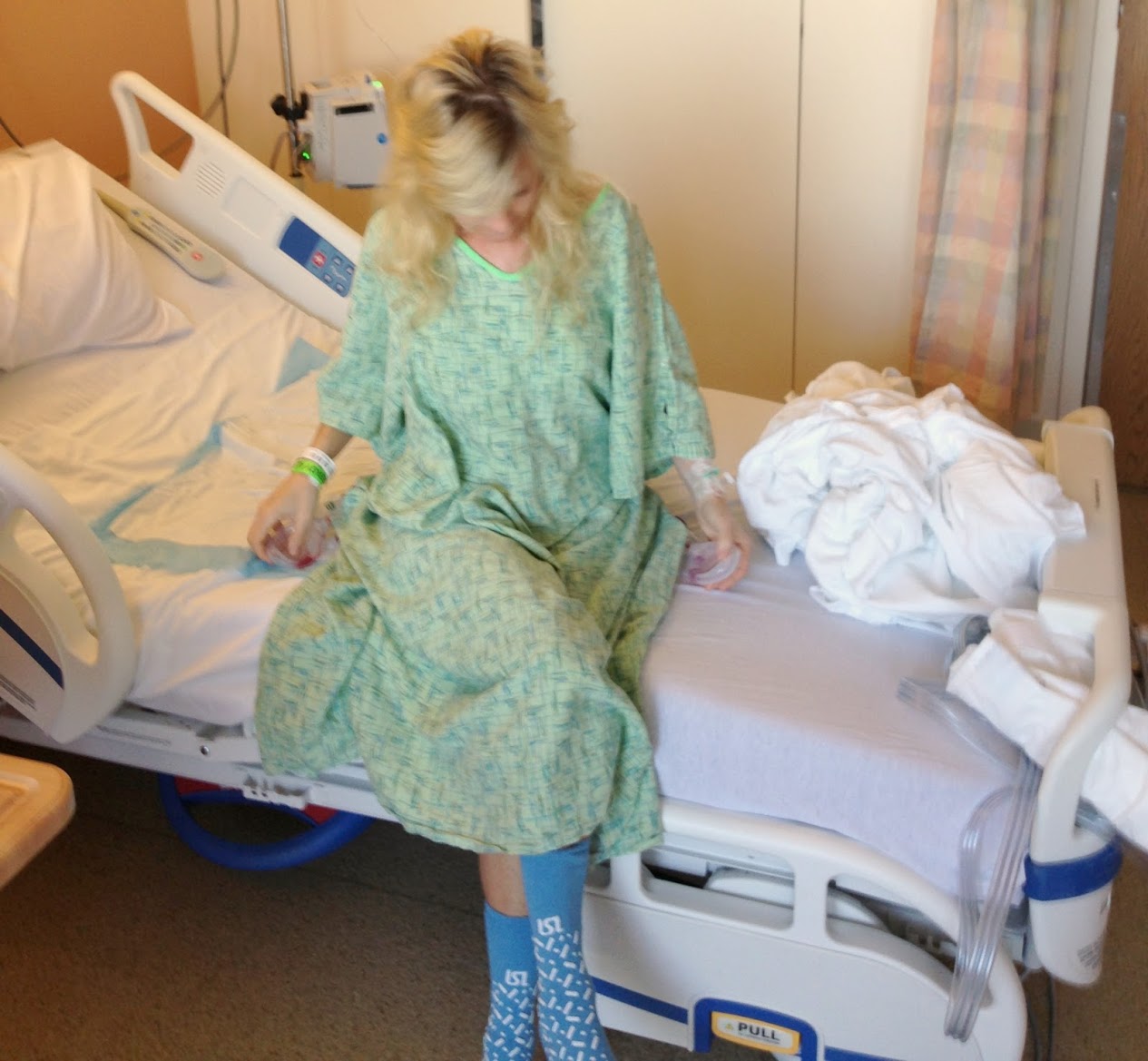 Maybe certain people or objects in your home to mind. I tend to think about divine moments of thin places which I store as treasure within my inner landscape of beauty. About 15 years ago, during a tricky Crohn's disease flare (I had contracted the flu), I found myself in a hospital bed with constant vomiting and diarrhea, too weak to walk or even lift my arms. While the I.V. fluids dripped, my husband, my beloved, voluntarily cleansed me and took care of all the hygiene to keep me comfortable since I couldn't leave the bed. Instead of calling a nurse every 5 minutes that day, he took care of the unspeakable unpleasant duties out of love for me. I'm not sure I have ever felt as vulnerable.
Friends, it was more beautiful to me than my wedding day.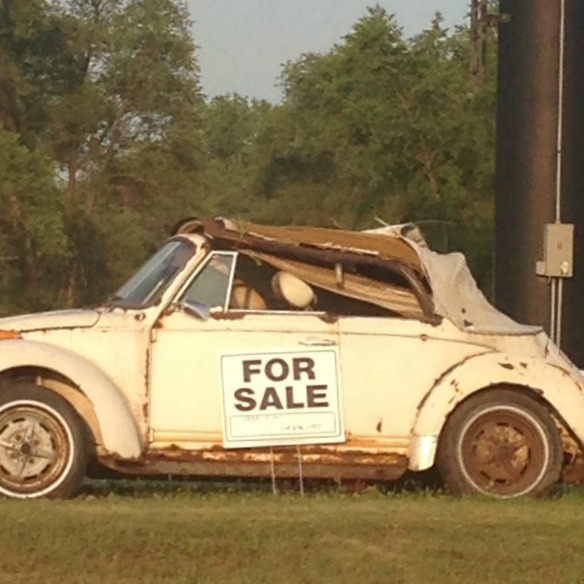 Over the years, I have asked designers, artists, and creatives the question: WHAT SPRINGS TO MIND WHEN YOU HEAR BEAUTY IN IMPERFECTION?
Here are some of their responses.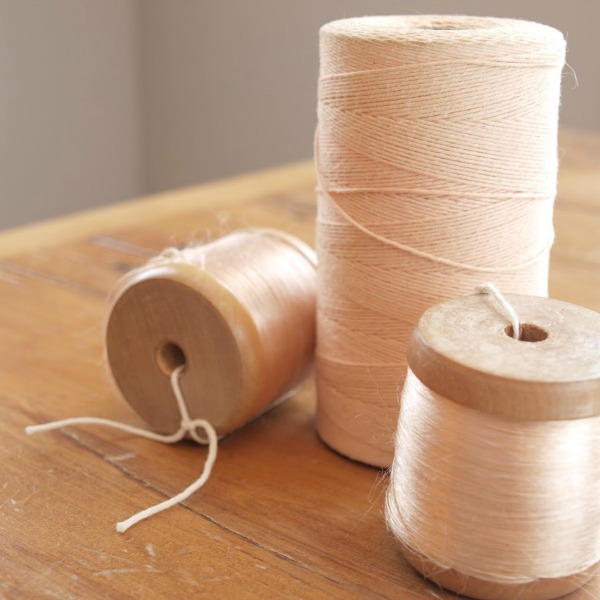 It has been my pleasure to interview designer Rachel Ashwell on several occasions. In our 2011 interview, when asked about imperfect beauty, she shared a most poignant snapshot from her childhood.
"It is no accident that I have had a career centered around embracing the 'beauty of imperfection.' From a very young age, I would observe my mother's process of restoring antique dolls. While a fashionable and lucrative profession some 40 years ago, most of her peers would restore to the point of perfection. My mum had boxes and boxes of frayed ribbon, crinkled velvets, boxes of dye, all as part of her process restoring the dolls' clothes to enhance its character of age, rather than eradicate the evidence.
And in doing so, I learnt how to know when to stop the restoration process and to embrace the cracks, creaks and brokeness.
I often find metaphors and parallels with life and my design work. And knowing nothing is really perfect, except perfectly imperfect, is much less intimidating whether it be a person, a room or a treasure.
Perfection to me is too intimidating to get close to."
GO HERE for more shabby chic inspiration.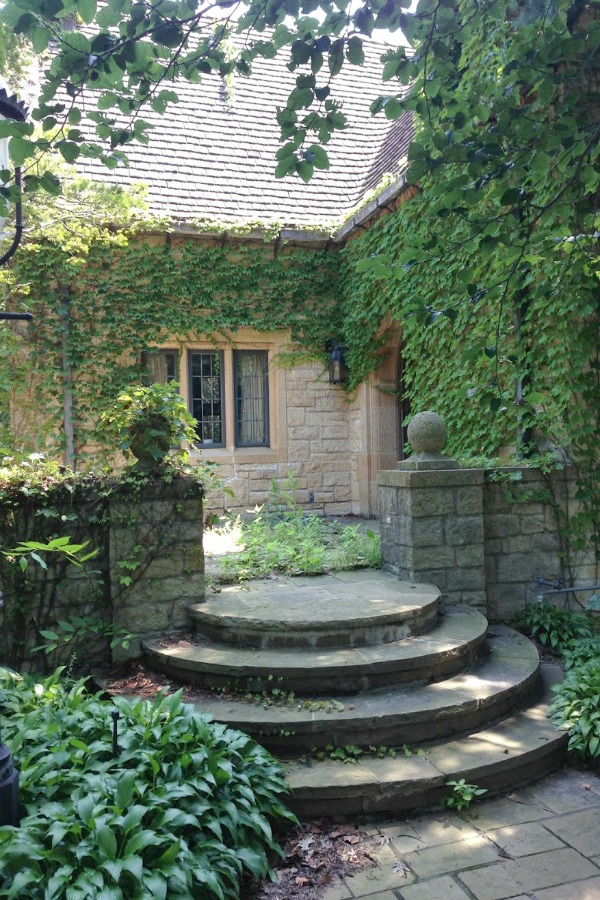 When I interviewed the amazing interior designer, Gerrie Bremermann, whose work makes me swoon – she responded ever so briefly. What comes to mind for GB?
"Nothing is perfect."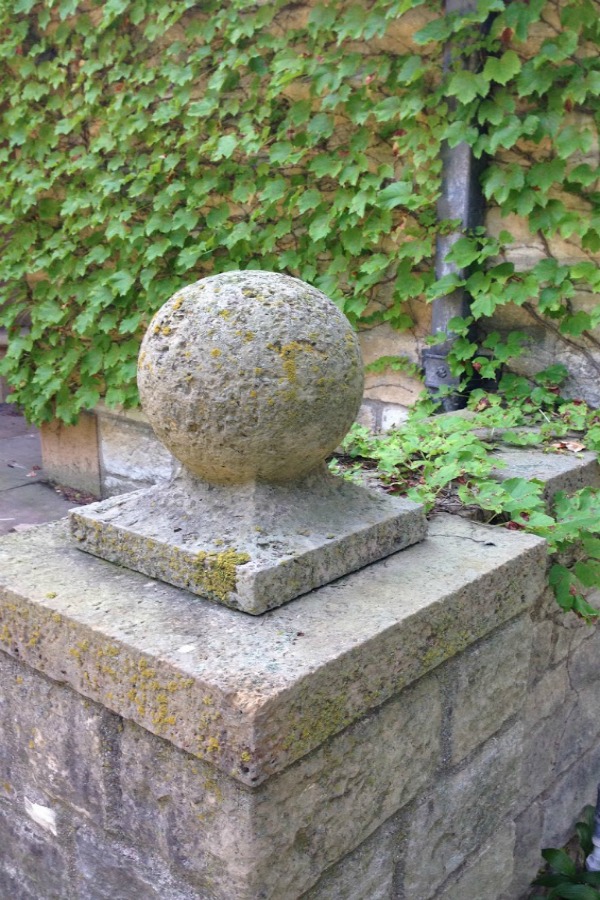 My favorite interior designer and curator of lovely in Chicago is the amazing Michael Del Piero, and when I caught up with the busy world traveler (she travels the world to collect art and objects for her clients and boutique Good Design) a few years back she revealed her avoidance of perfection.
"I seek out the imperfect!
I have always found the irregular, bumpy, discolored, oddly shaped, worn and unusual the most beautiful. The look and feel of something created by hand, found, used and weathered is unmatched in its perfection to that which is clean, shiny and even."
See more of her work RIGHT HERE.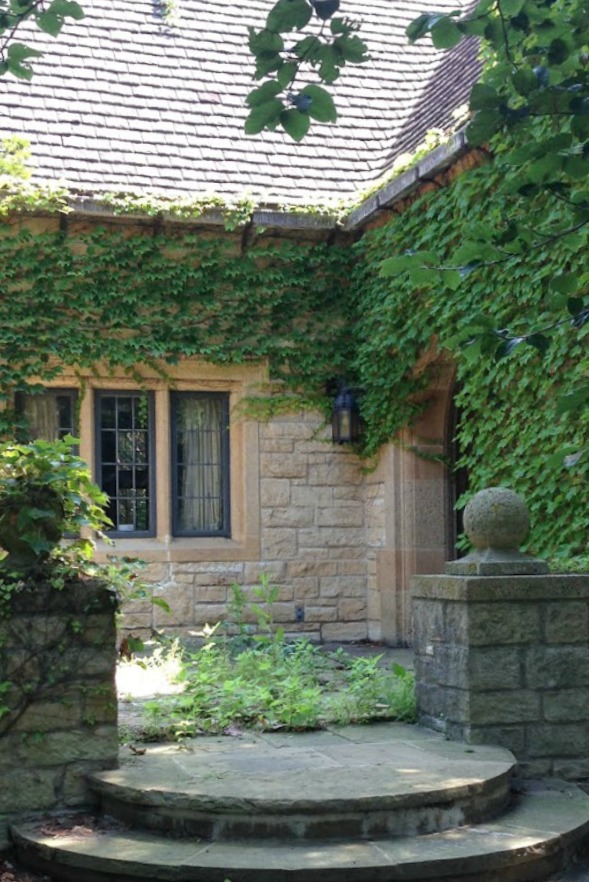 If you have followed Hello Lovely for some time, you may be familiar with the encaustic paintings of artist Betsy Eby, whose wholeheartedness, creativity and wisdom have inspired me for years. Betsy is an accomplished musician as well as a painter and offers illuminating reflections.
"In nature there is no straight line. As an artist, we must get out of our own way and be the continuum of nature that we are.
Don't let the work be too tight, too precious, too thought about. Allow room for variance and a bit of chaos. Beauty, as John O'Donohue states, lives at the edge of things.
Nothing is more tedious than a piano concert where the performer is academic and perfect in their interpretation. On the other hand, a sloppy off-tempo performance is just as off putting. This is where "the edge" comes in. We must learn our skills and craft through arduous practice. But we must stay open so that we continue to tap the mystery through that practice…
The Native Americans kept several stitches open and unfinished at the edge of their prayer blankets. It is said that they do this to allow the evil spirits to get out. I see it as a metaphor for leaving aspects of a creative practice open to mystery."
Read the complete interview with Betsy RIGHT HERE.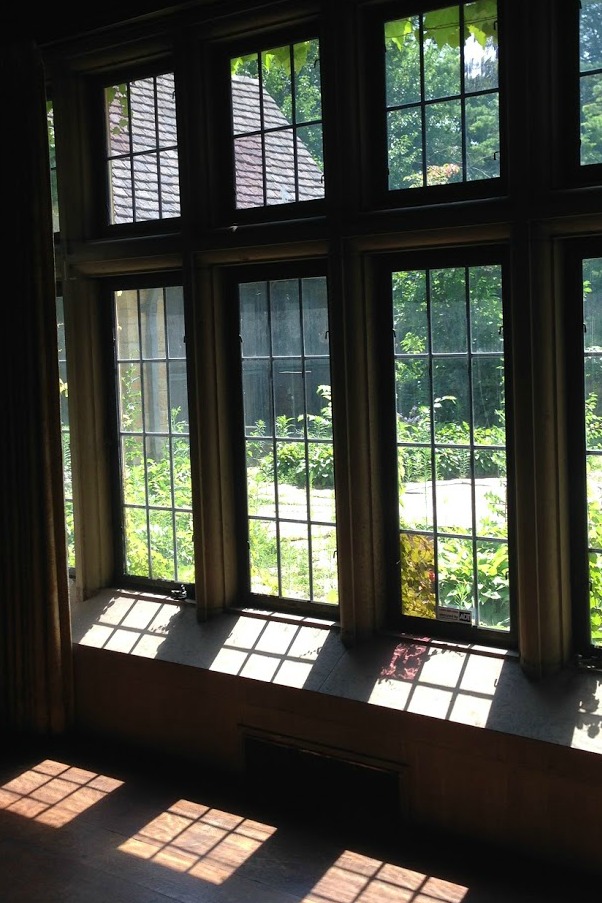 Artist, illustrator, and branding expert Kate Schelter (she paints commercial work for Dior, Bonpoint, Toyota, Diane von Furstenburg…) allowed us a glimpse into her creative genius. She was passionate about imperfect beauty. What does it mean to Ms. Schelter?
"Everything!
Nature. Design. When something is too perfect it becomes static. I have a saying that I use for styling a lot:'to jooge it up' which is my slang for: if it's too perfect, push something askew. It will look better that way."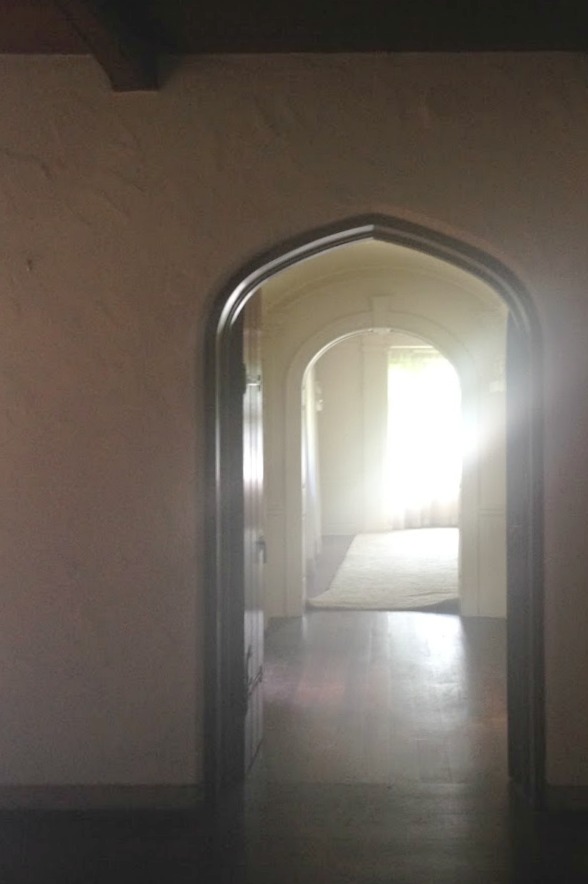 I admire the work of Swedish watercolor artist Stina Persson, and I checked in with her not long after the launch of her exhibit PERFECTLY FLAWED in New York (2011). Stina explored ideas of imperfection within the work and shared these sentiments with us (I can't help but wonder what the artist thinks about our culture's revved up preoccupation with insta-perfection 7 years later!):
"Perfectly Flawed dealt with accepting mistakes, drips, and cuts. With an ever more digitalized, botoxed, and photoshopped reality I think we yearn for the original and the handmade, even if imperfect. Or maybe just because."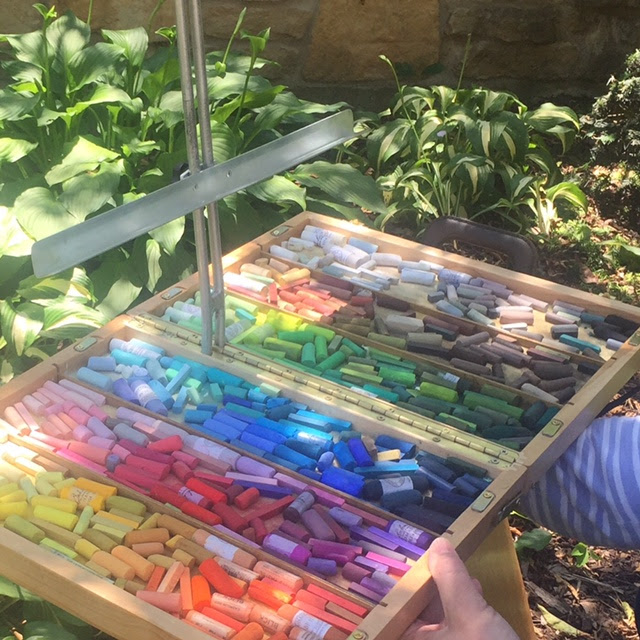 One of the most gracious and friendly blogfriends I made authors the site Decor de Provence, and Desiree shared the following reflection about beauty in imperfection:
"Finding beauty in simple things, uniqueness of the individual, the freedom to be me, art, and nature."
See her incredible French Gustavian cottage RIGHT HERE.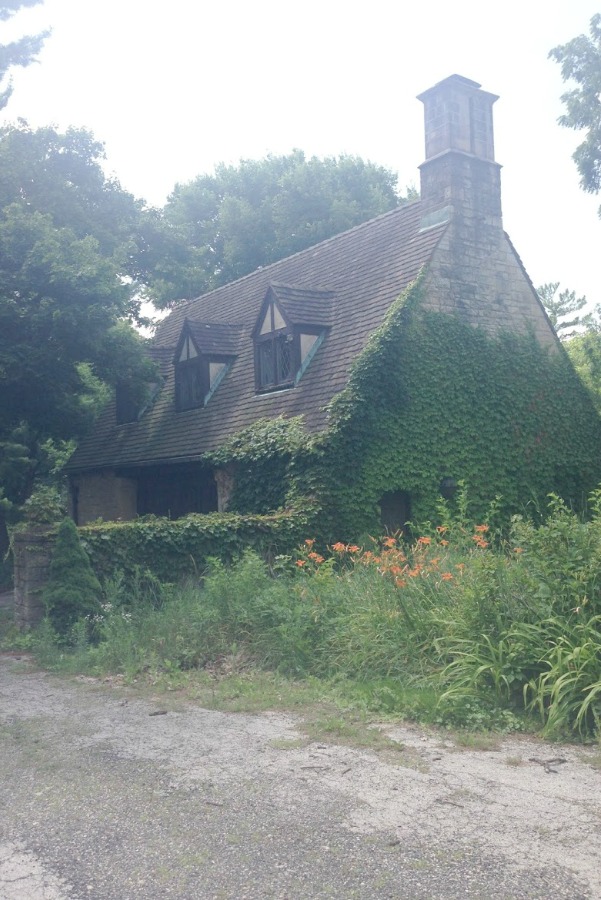 Character and the rusticity and elegance of antique stone came to mind for shop owner and blogger Tina of The Enchanted Home:
"Finding the redeeming qualities in something or someone, because almost everything and everyone has them.
Some of the most beautiful people I know are those who might be considered the most flawed. Some of the material things I treasure are hardly perfect; in fact they have many imperfections and yet they make my heart beat faster!
The reclaimed limestone floors in my kitchen, for example….perfect? Far from it. But beautiful? Yeah…'melts my heart every time I see them' kind of beautiful. Flaws can and often are beautiful…it is those very things that give a person or thing character that makes them uniquely them."
See Tina's inspiring kitchen RIGHT HERE.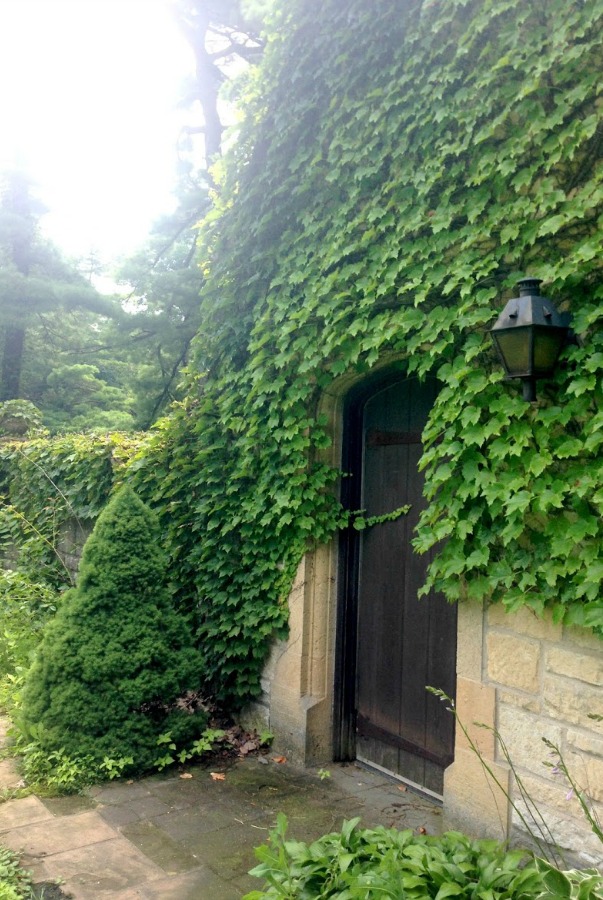 Impressionist painter, Holly Irwin was reminded of her faith:
"Who is perfect anyway?
It reminds me that no matter how many times we fail, God is always there to help us get back up, and He can bring good out of the worst circumstances if we put our faith in Him."
Read a recent story about the artist here.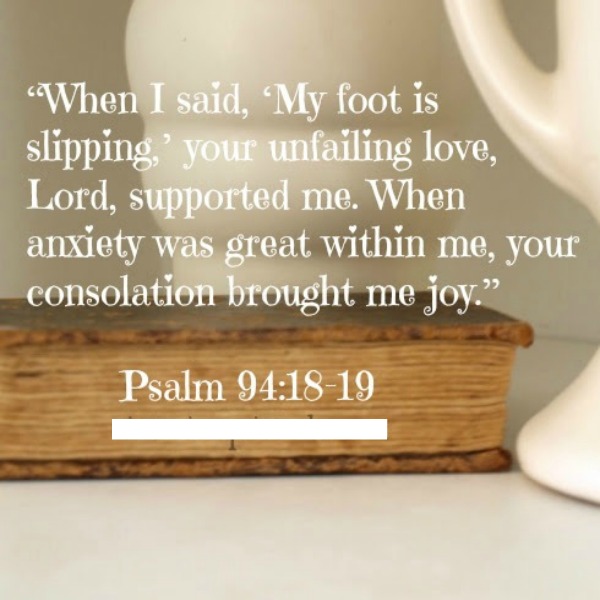 Your turn.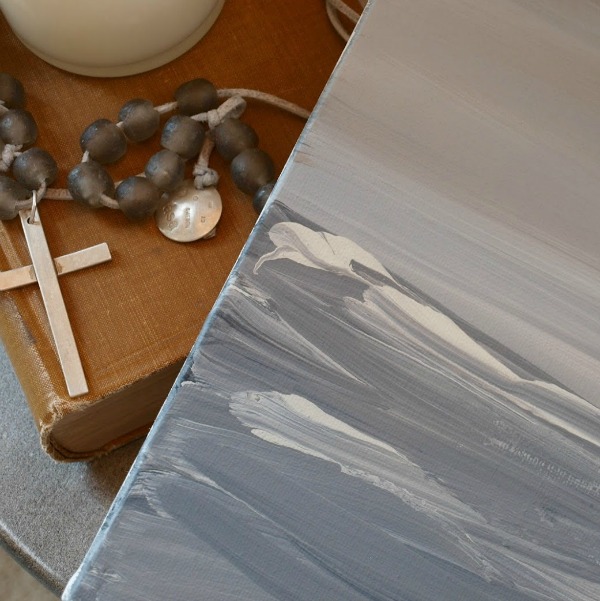 What springs to mind when you hear "Beauty in Imperfection?"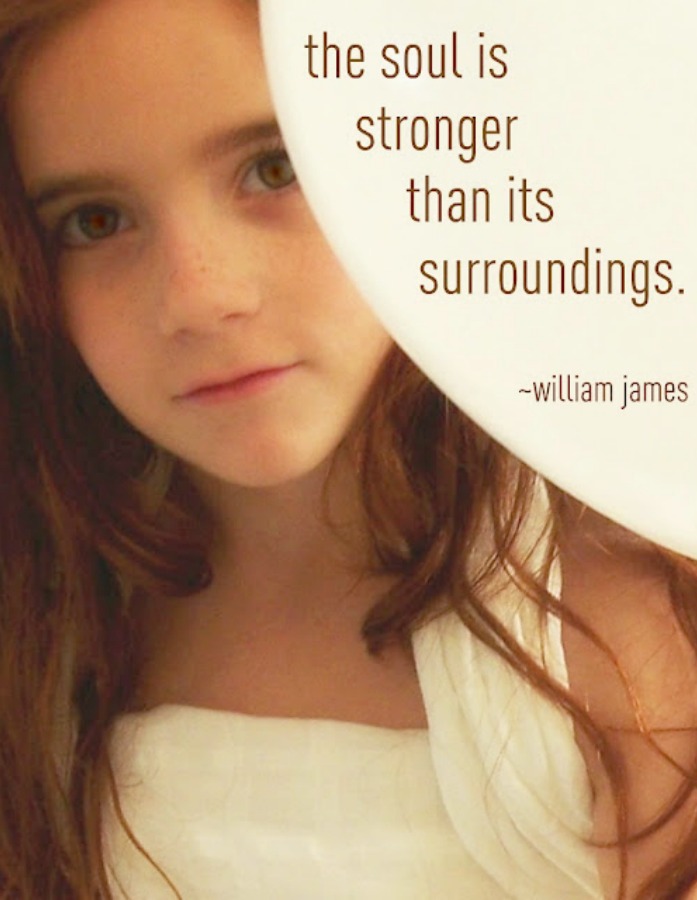 I'd love to compile a lovely collection of your responses for another post on the topic.
I independently selected products in this post—if you buy from one of my links, I may earn a commission.
Peace to you right where you are.
-michele
Shop for items you already intended to buy on Amazon RIGHT HERE, and also find home decor here to keep decor inspiration flowing on Hello Lovely!
Hello Lovely is a participant in the Amazon Services LLC Associates Program, an affiliate advertising program designed to provide a means for sites to earn fees by linking to Amazon.com and affiliated sites.