With so much creative talent on our social feeds and streaming on design shows these days, it can be hard to keep up! Whose work stops your scroll? What decorating or design shows do you find yourself watching and re-watching? If you could have anyone travel to you and redesign your interiors, which of these inspiring designers and stylemakers would you choose?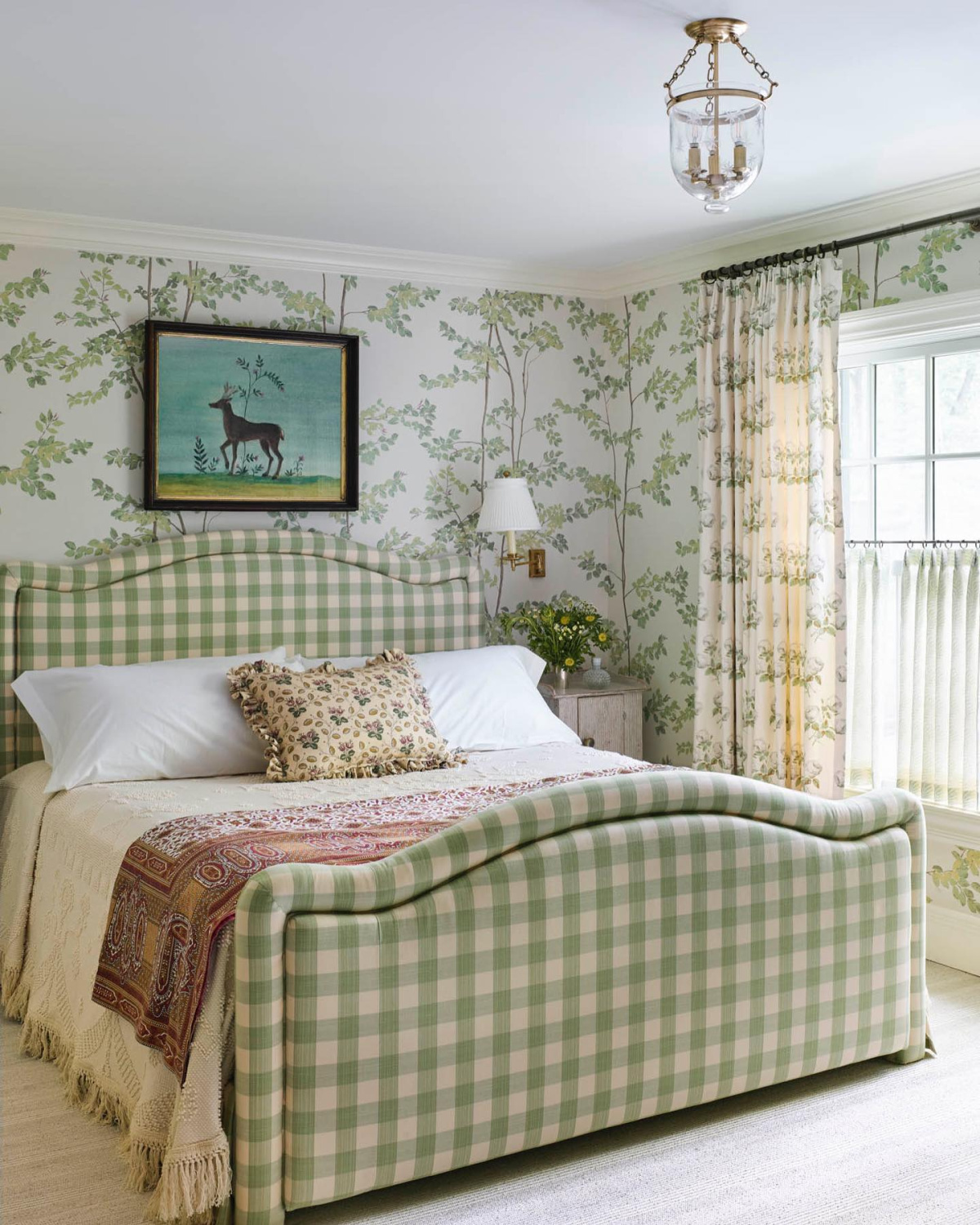 Inspiring Designers & Interiors That Sing
Since this is the 14th year we have been spotlighting work from top designers around the world, you might think seeing lovely timeless designs gets a bit old. But nope!
Summer Thornton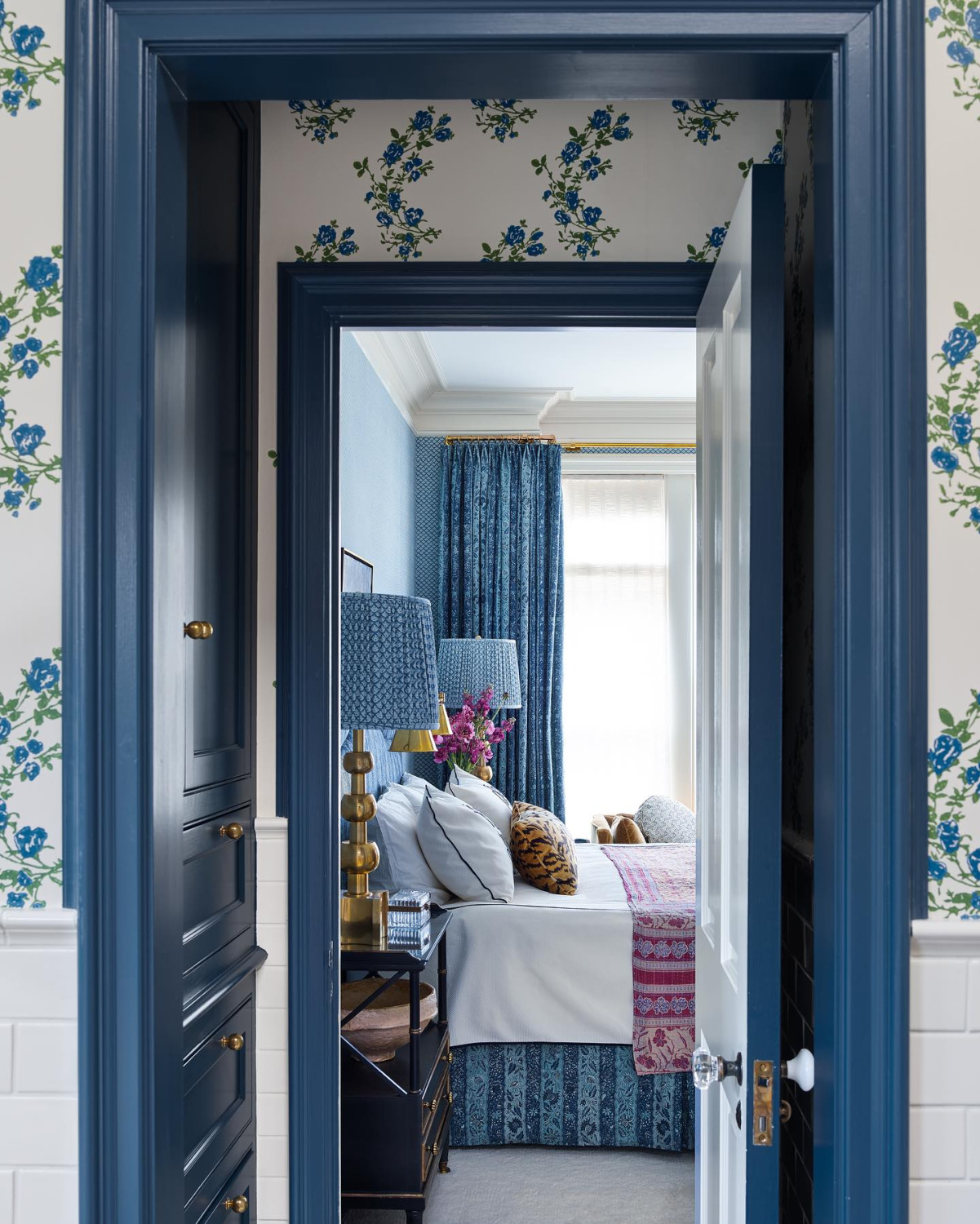 There is always exciting new work emerging and freshly creative approaches to admire. What IS a little different is when we see work from various designers side by side. These bedroom designs from Summer Thornton will kick off our parade of must follow designers.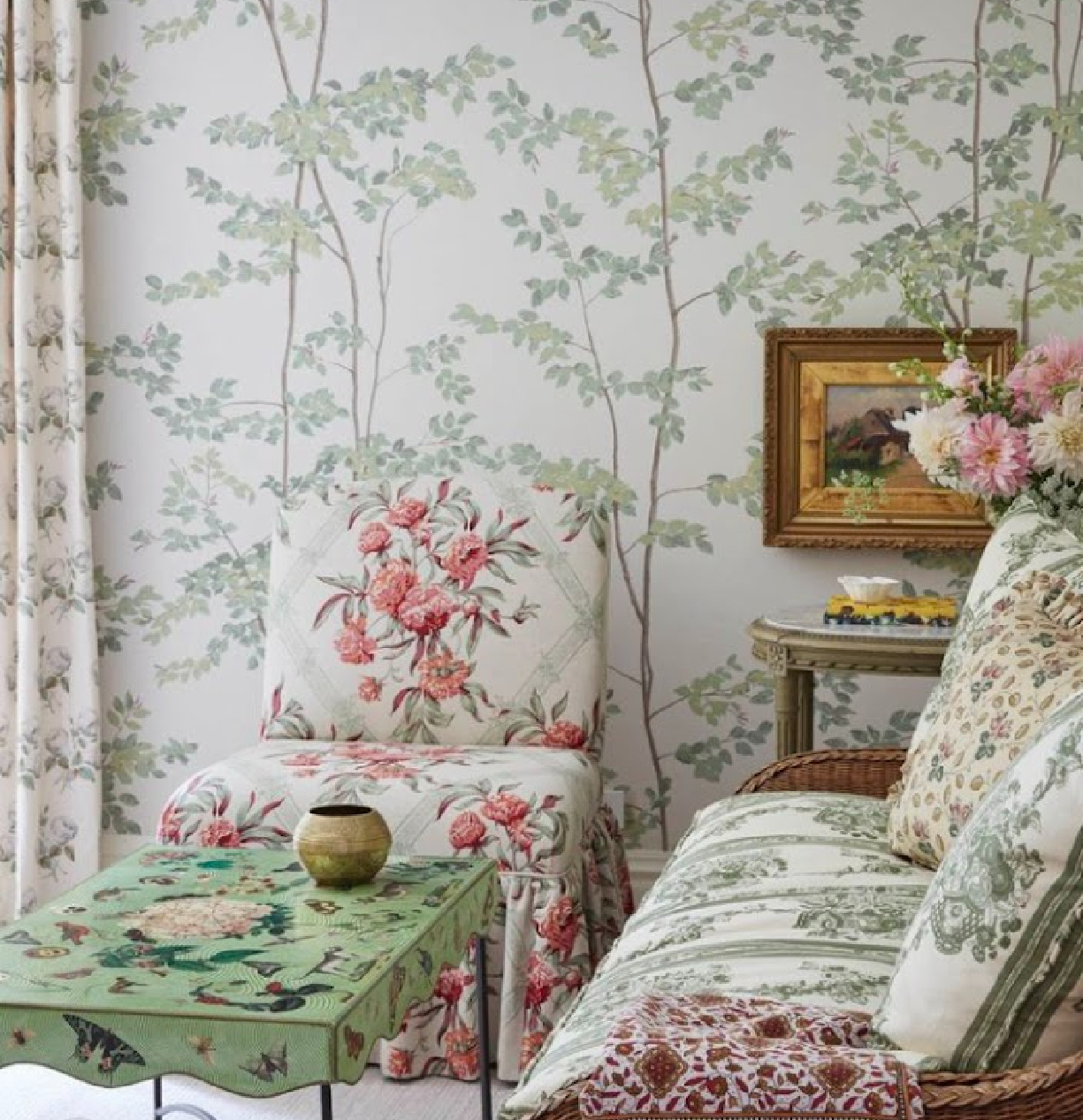 What's exciting about Summer's work is the whimsical, open-hearted wonder of it all. It's about fantasy and fun–no need to match patterns and prints and colors when you can mix them any way you please! See more of her work in THIS.
Loi Thai
Former antique dealers Tom and Loi, are well known for their beautiful interiors and gardens which reflect New England classic style!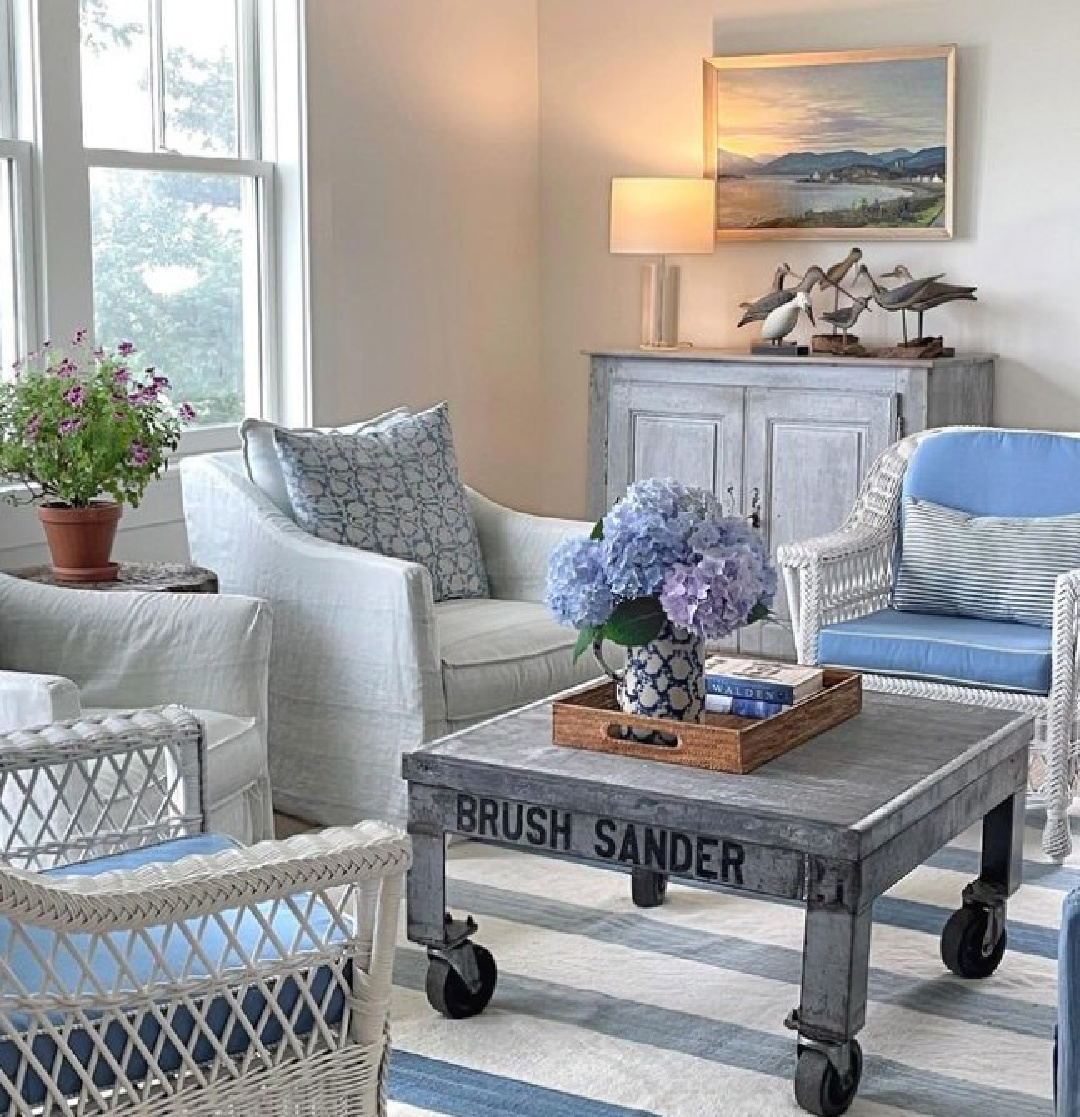 If it's a new IG account to you, you are in for joyous tone-on-tone beauty as you discover the magic of their properties (1860s Maine summer house and 1930s Annapolis cottage).
Does this get you in the mood for autumn?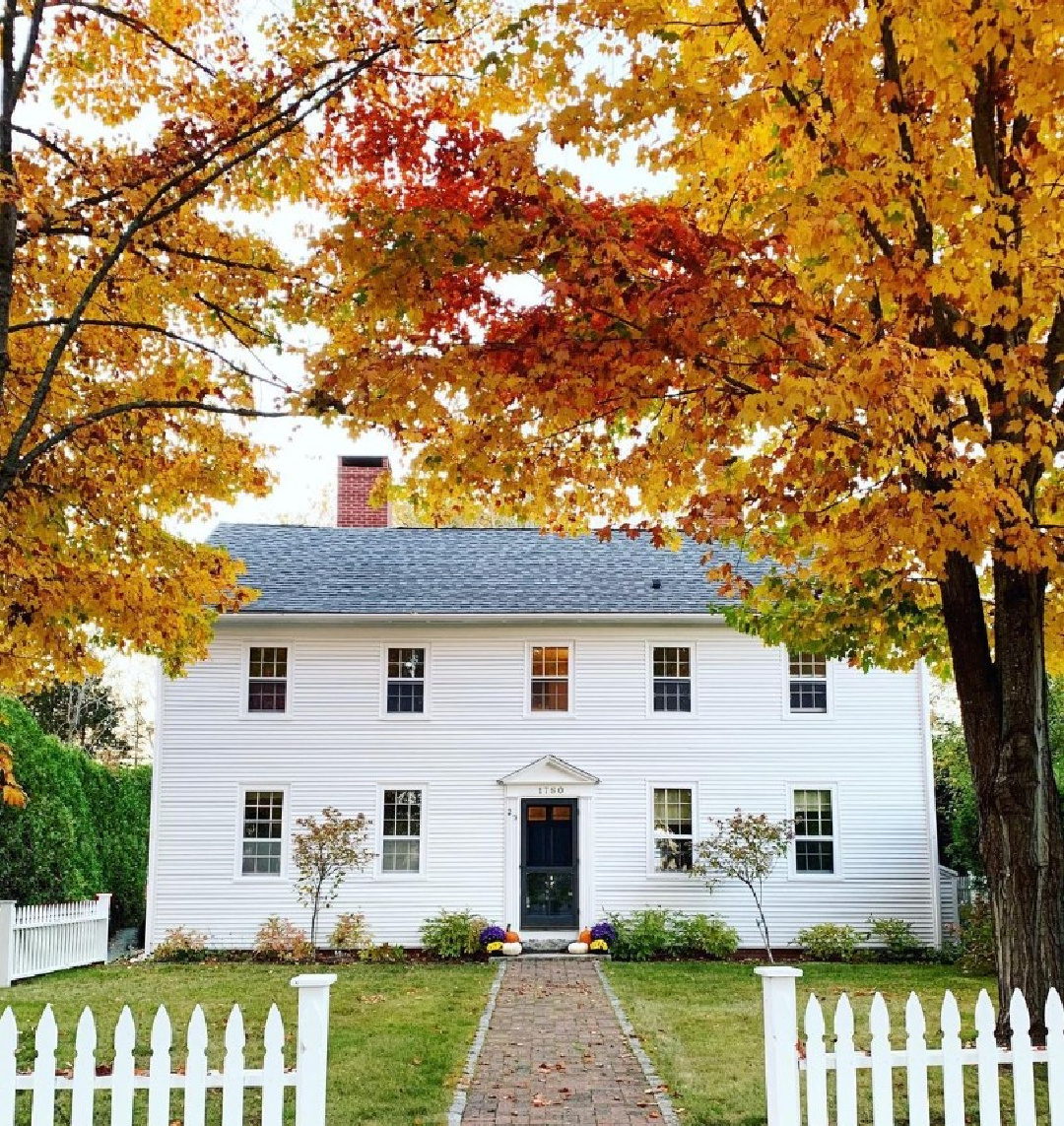 Casa Gusto
Here's how this creative family describes their studio:
"'Sexy and provocative is the goal as well as wanting to repurchase everything in the shop for myself,' says Cris Briger co-proprietor with her son Charles Peed.
The two exude excitement for all that is within. It is a very personal journey sought after and now going public in a mutual love of the hunt, chase, and capture of all that is….. GUSTO."
Jennifer Lincoln-Cutler
Oh, this designer's eye and taste! I want to live inside every impeccable French-inspired interior she creates.
The French blue of those twin beds! The charming glow of her own kitchen in winter: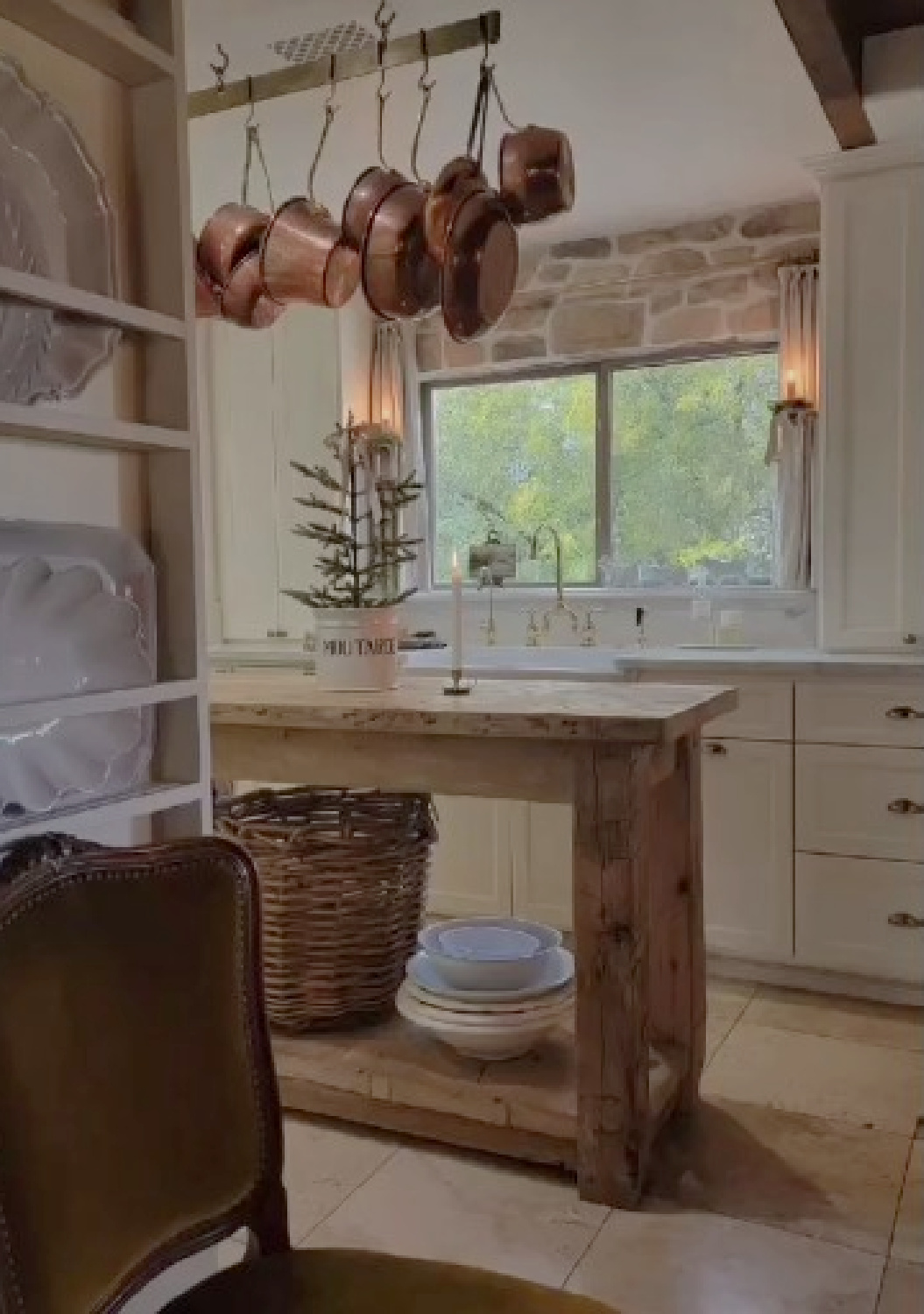 I'm just so grateful for all of the glimpses of this busy Arizona designer's timelessly evolving home which she is lovingly renovating room by room.
Cathy Kincaid Interiors
Known for her commitment to restore old houses and adorn interiors with traditional style, antiques, and furnishings, this designer knows her way around comfortable elegance.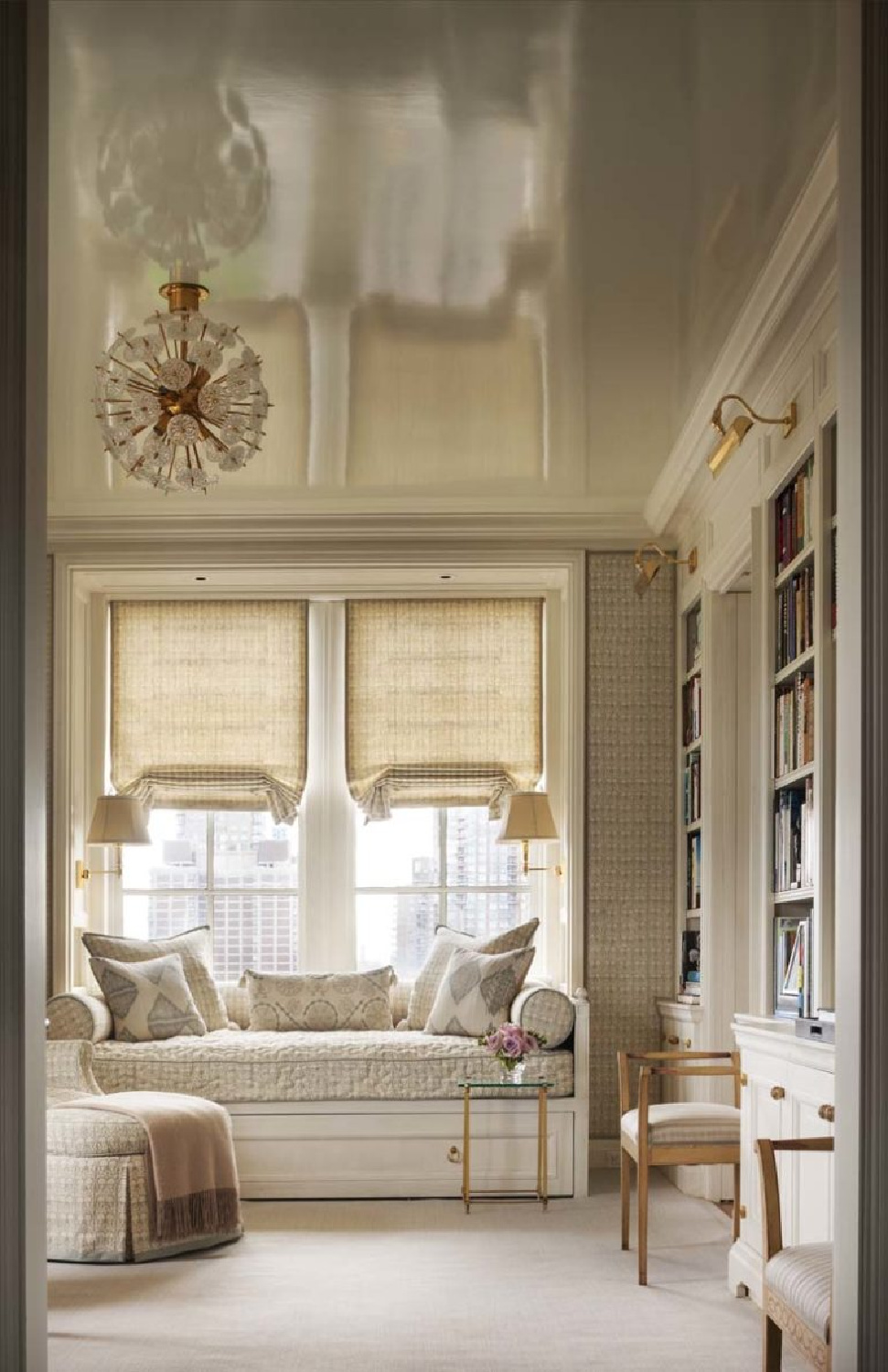 Get lost in the beauty of her work which decorates a historic Beaux Arts estate in Dallas, a 1750s ship captain's cottage in Connecticut, and a mas de Baraquet in the SOF!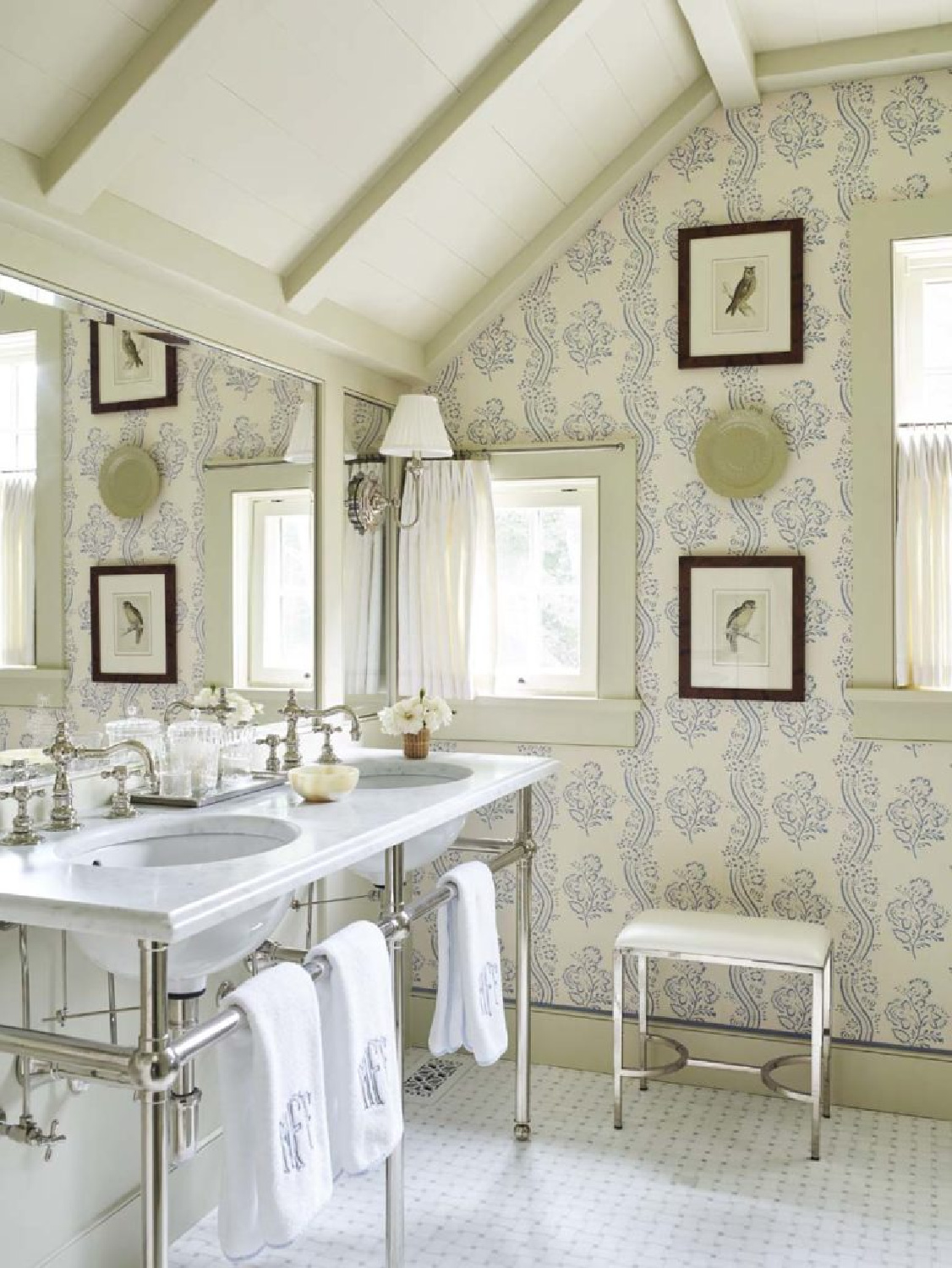 Marie Flanigan
Trained as an architect, Marie uniquely considers interiors as well as structure…resulting in harmony and sophistication.
If you admire elegant simplicity and timeless tranquility, you will fall in love with her portfolio!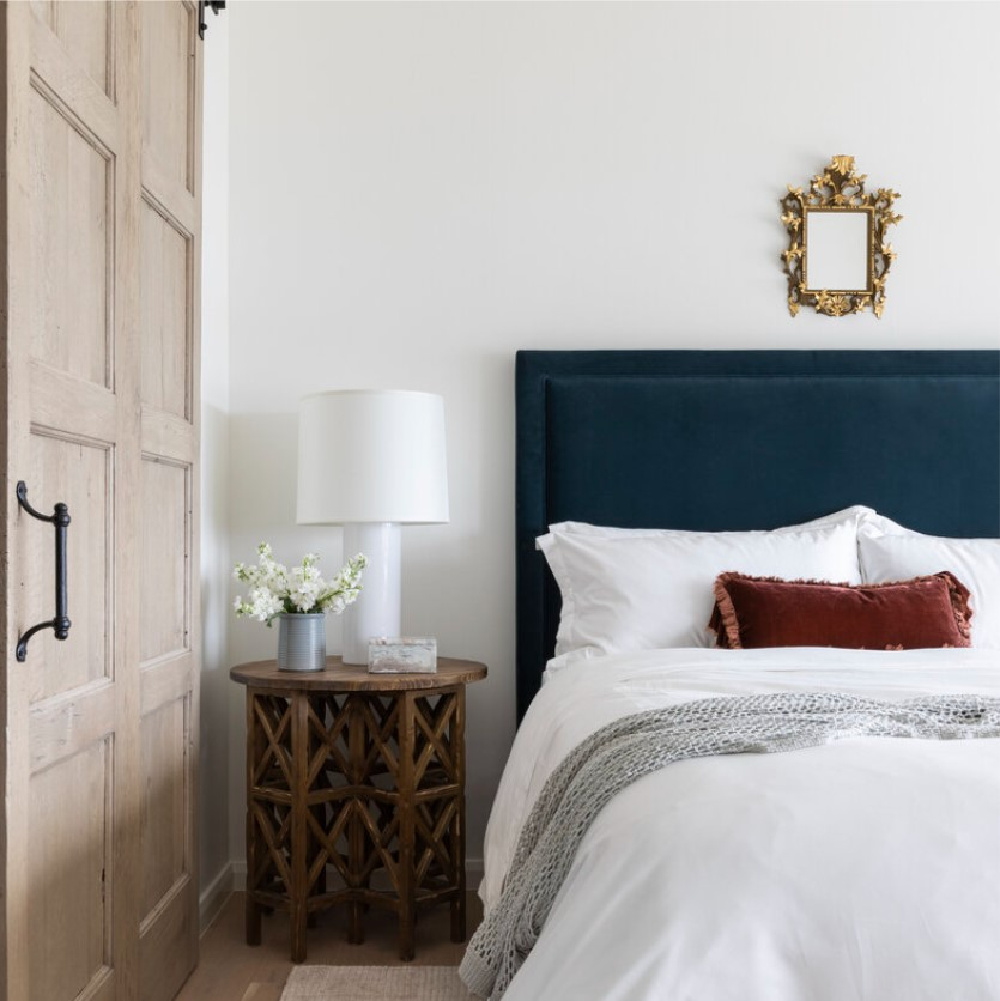 Pamela Pierce
Images from the MILIEU founder's own beautiful Houston home are precious and few so they're pure gold to this admirer. It is what isn't in her spaces that so often delights. We don't miss extraneous filler, the obligatory layered rugs, jolting pops of color, or shiny bling.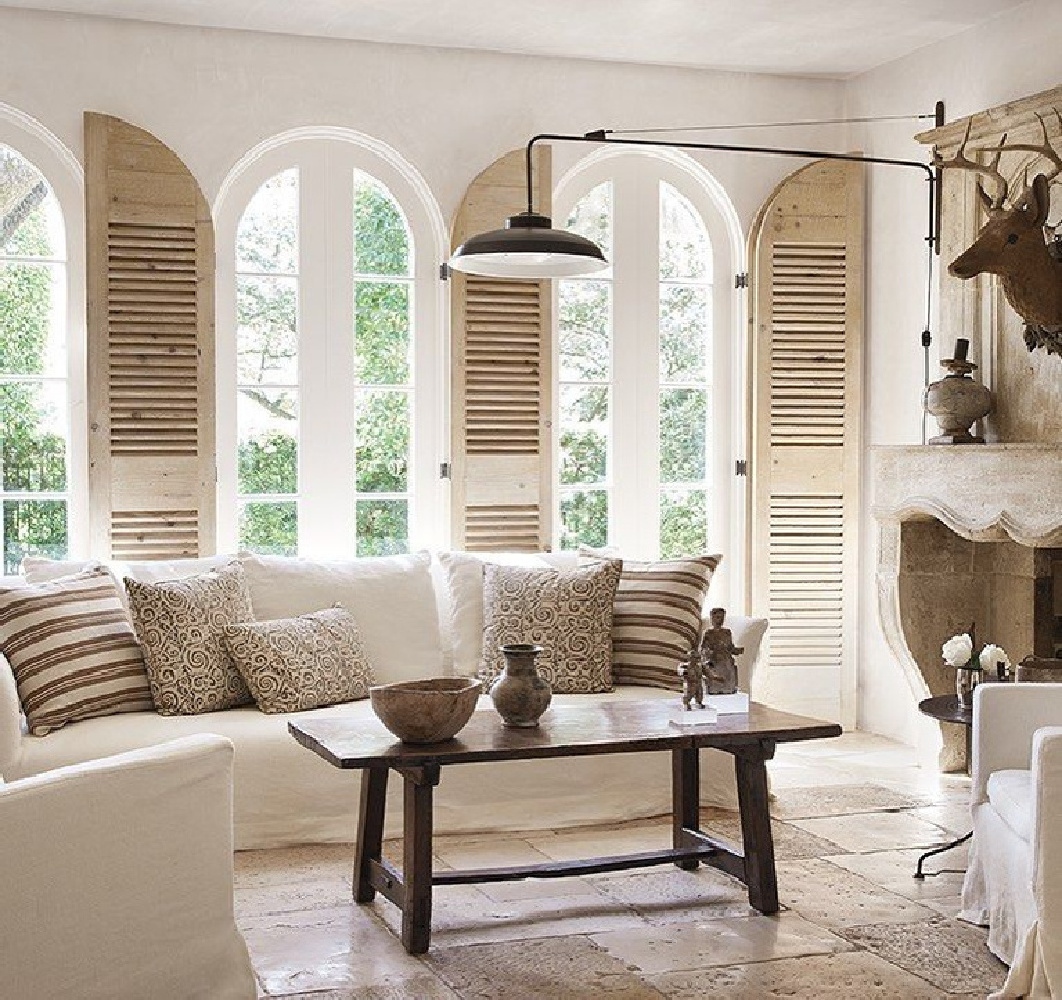 Instead, there's quiet. There's reverence for Old World, geometric playfulness (notice the repetitive arches and curve of the French stone mantel), understated grandeur, and gently meditative restraint.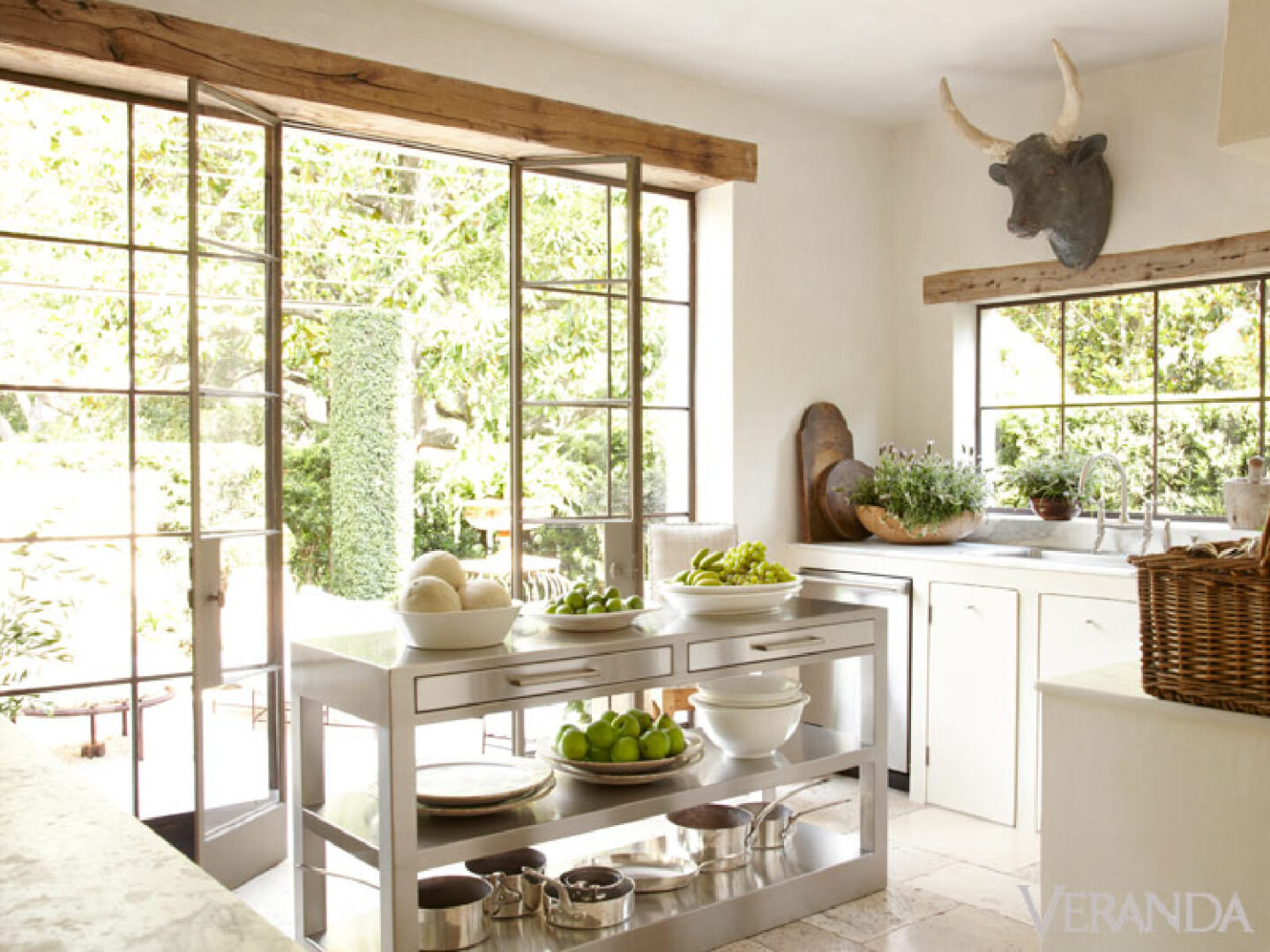 Shannon Bowers
This kitchen moment in Milieu's Showhouse 2020 did me in! What a genius way to infuse texture and personality into a minimal luxe kitchen design by Shannon Bowers.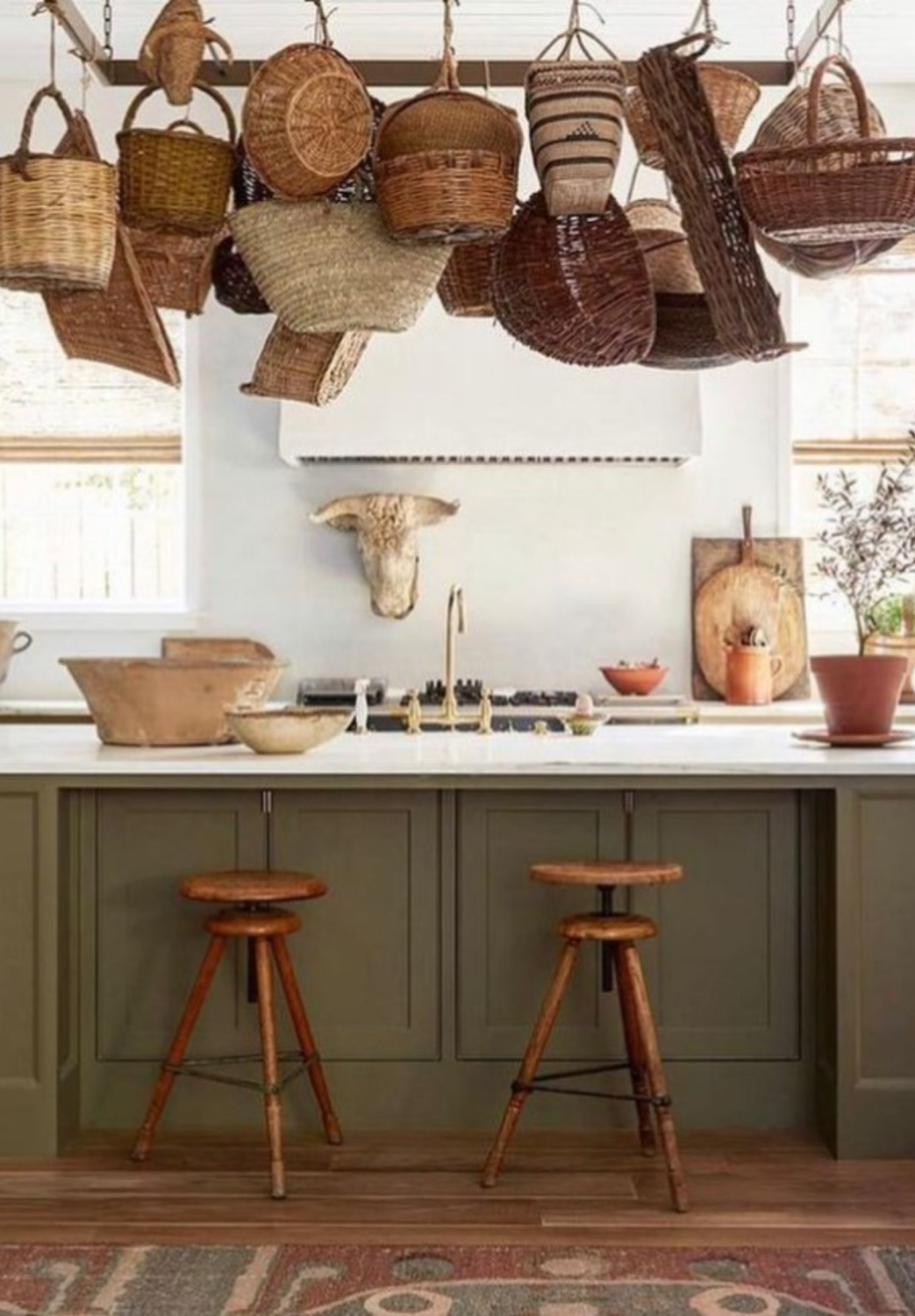 Notice the mystique and magic suspended from an attic bedroom ceiling she designed as well!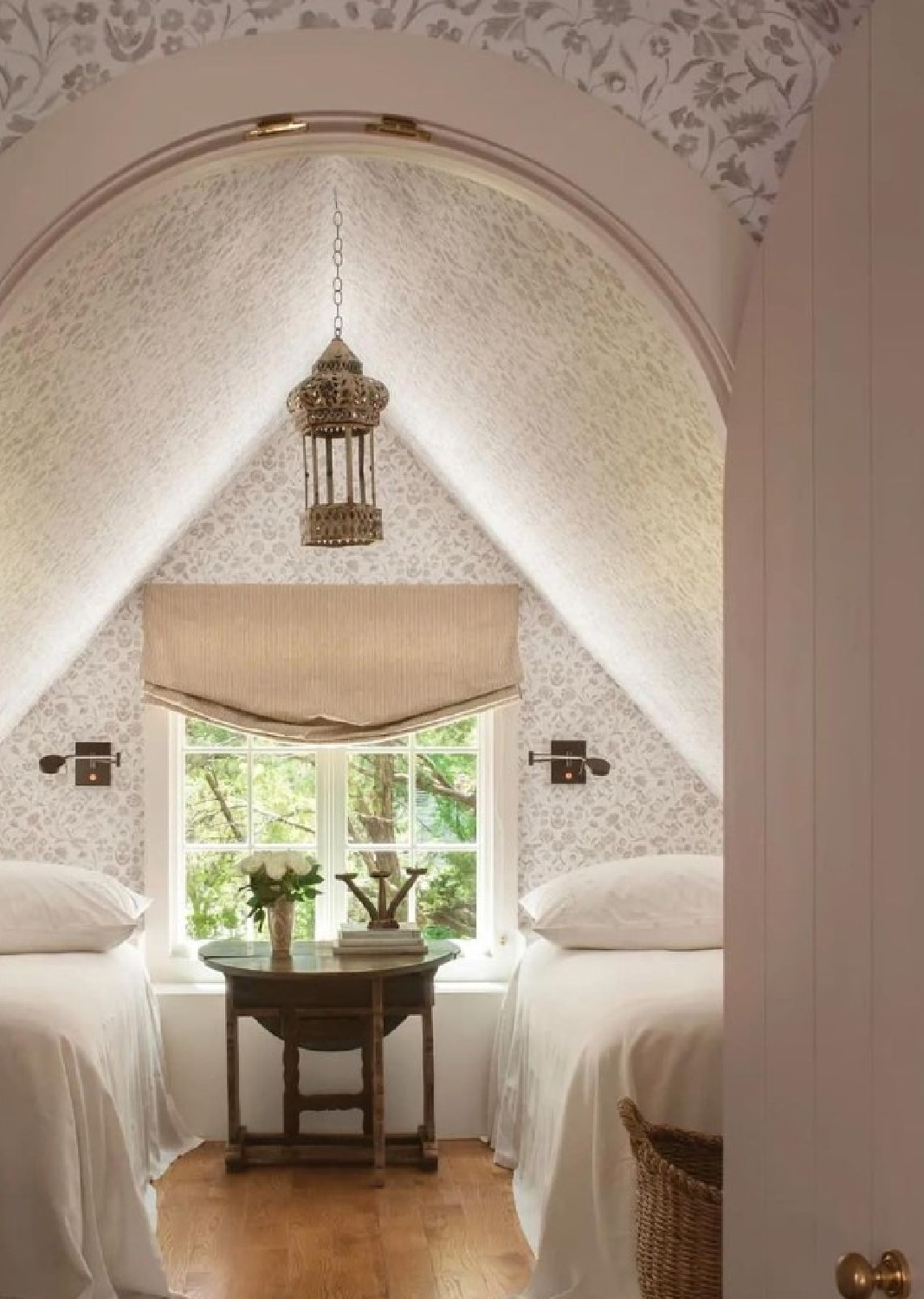 Suzanne Kasler
She's known as "the designer's designer" for good reason, and we celebrated her HERE.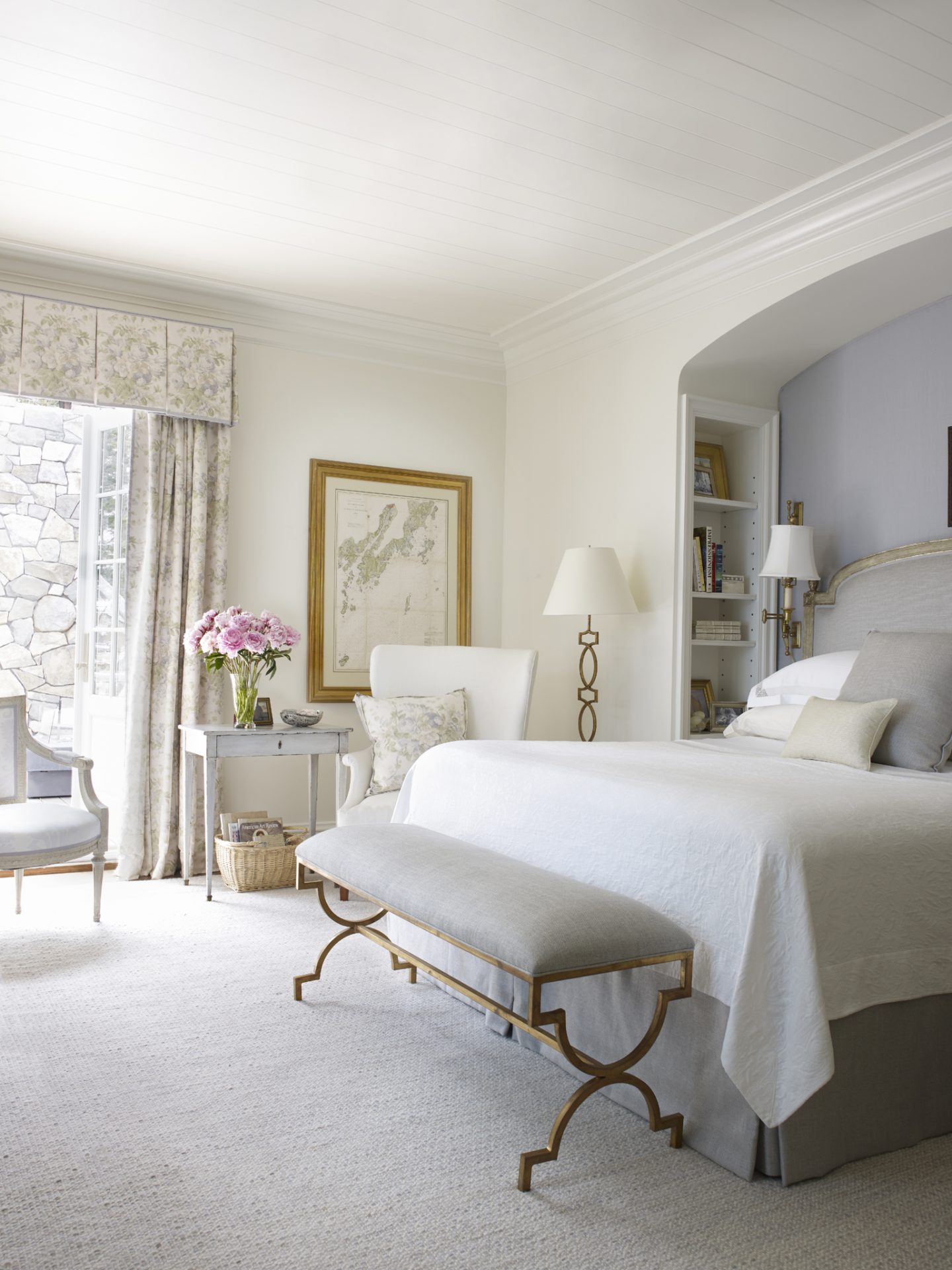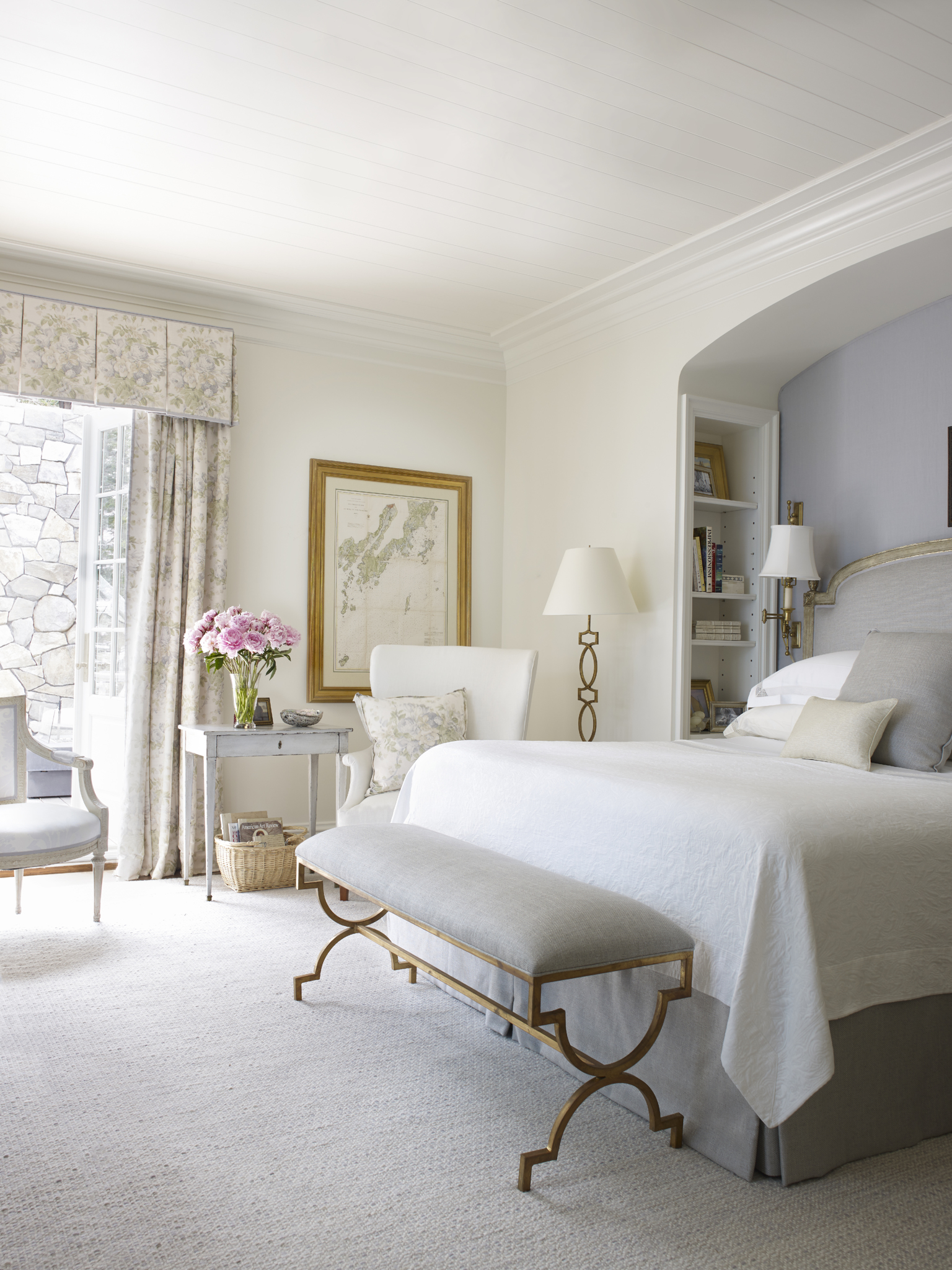 Elegant, serene, well-edited rooms blossom with her touch and discerning eye. I'm ever inspired by her color palettes and the subtle manner in which she layers color.
Cece Barfield Thompson
Cece's wee light-filled kitchen simply thrilled me when I glimpsed it! Are you charmed too?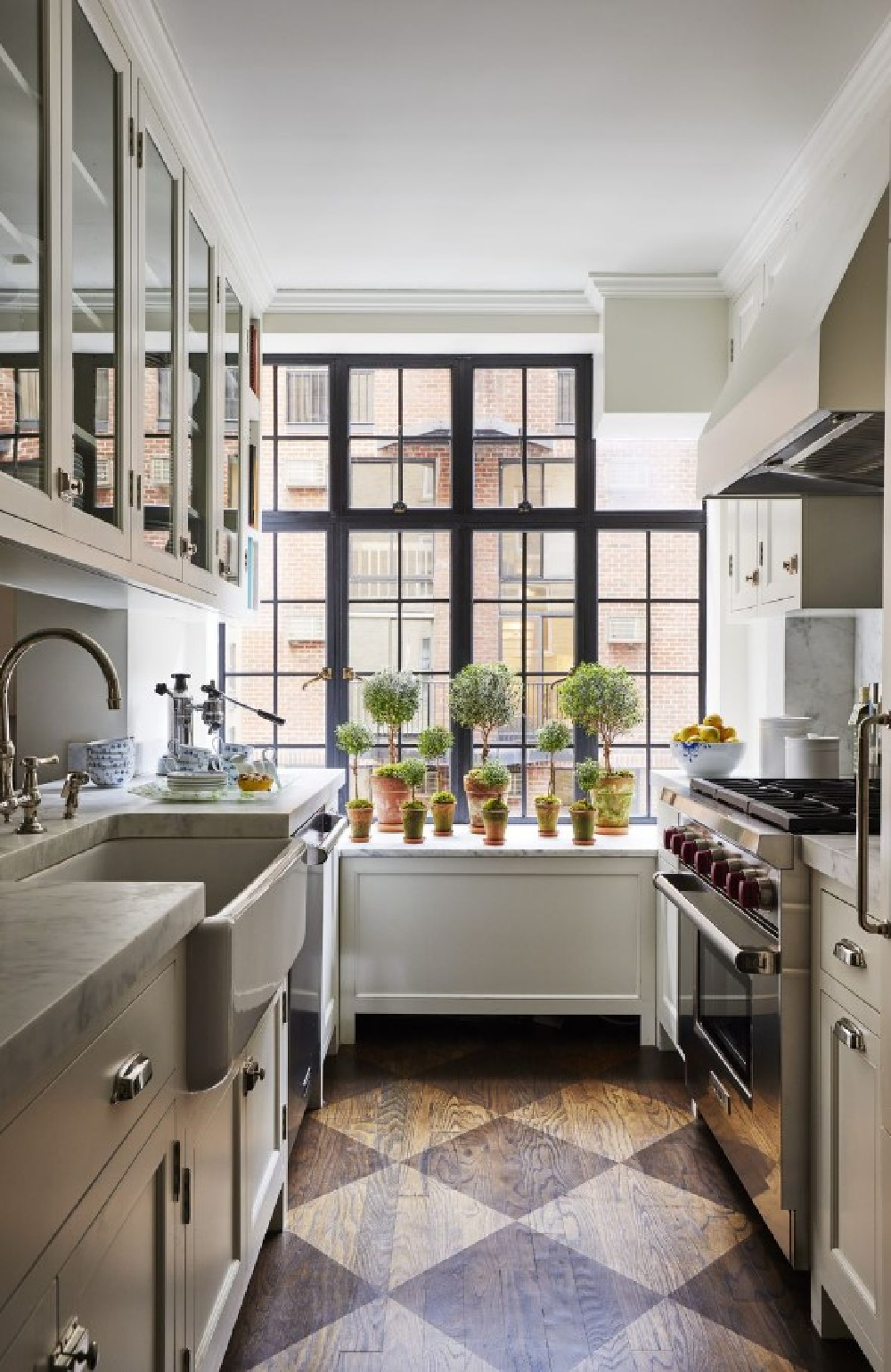 Her thoughtfully appointed Gramercy Park apartment is not just pretty to look at, it serves a young family. From the Susan Harter mural-papered walls to the ticking striped dining room, you will be sighing. Take a peek:
Brooke and Steve Giannetti
They are a dream team, and I just love them. And they know it because I told them so in a phone interview and in person when I visited them in their Tennessee shop, Patina Home & Garden.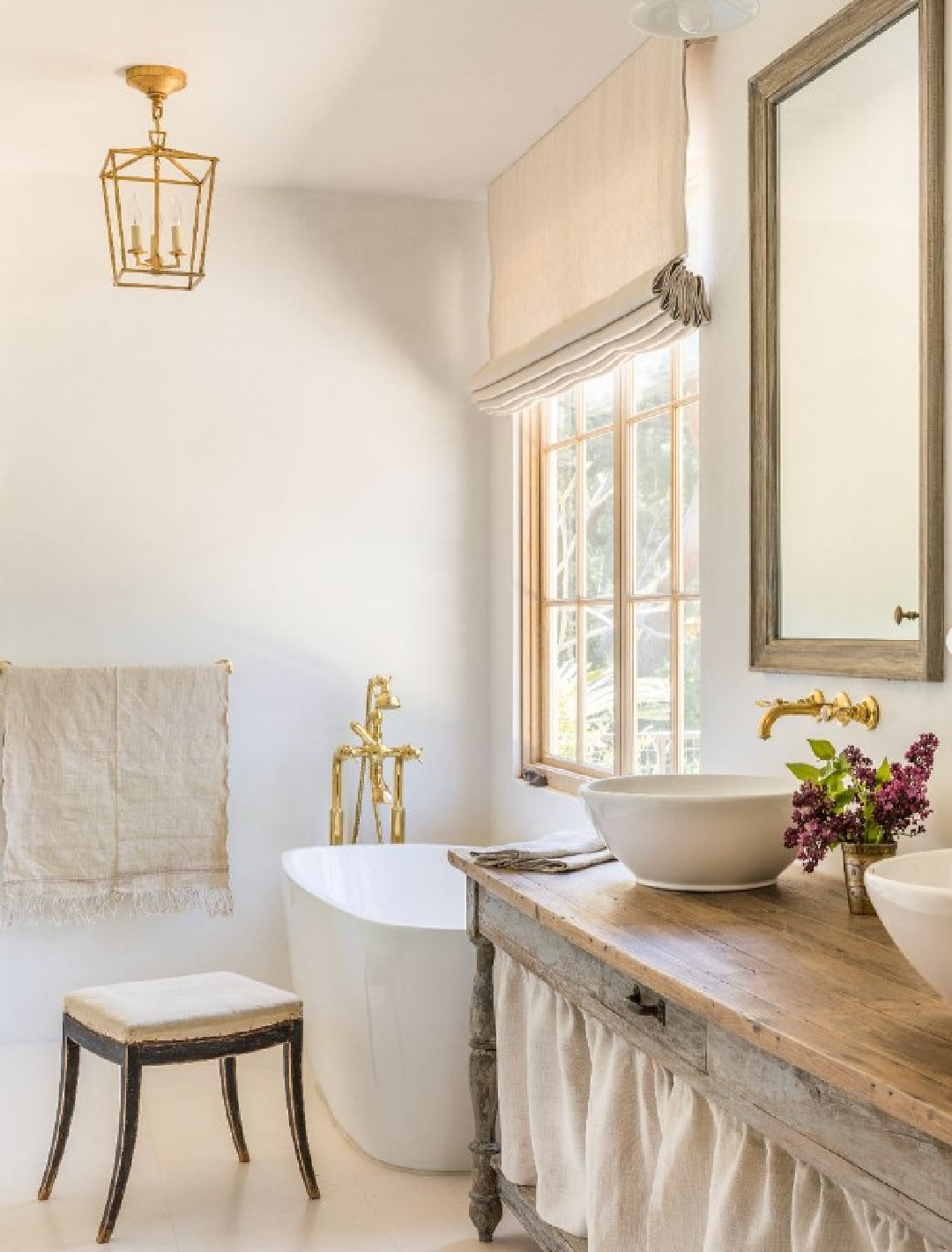 Is it the sunny, earthy, organic, pared-back elegance in the work? The resultant romance and magic permeating from the mix of old and new?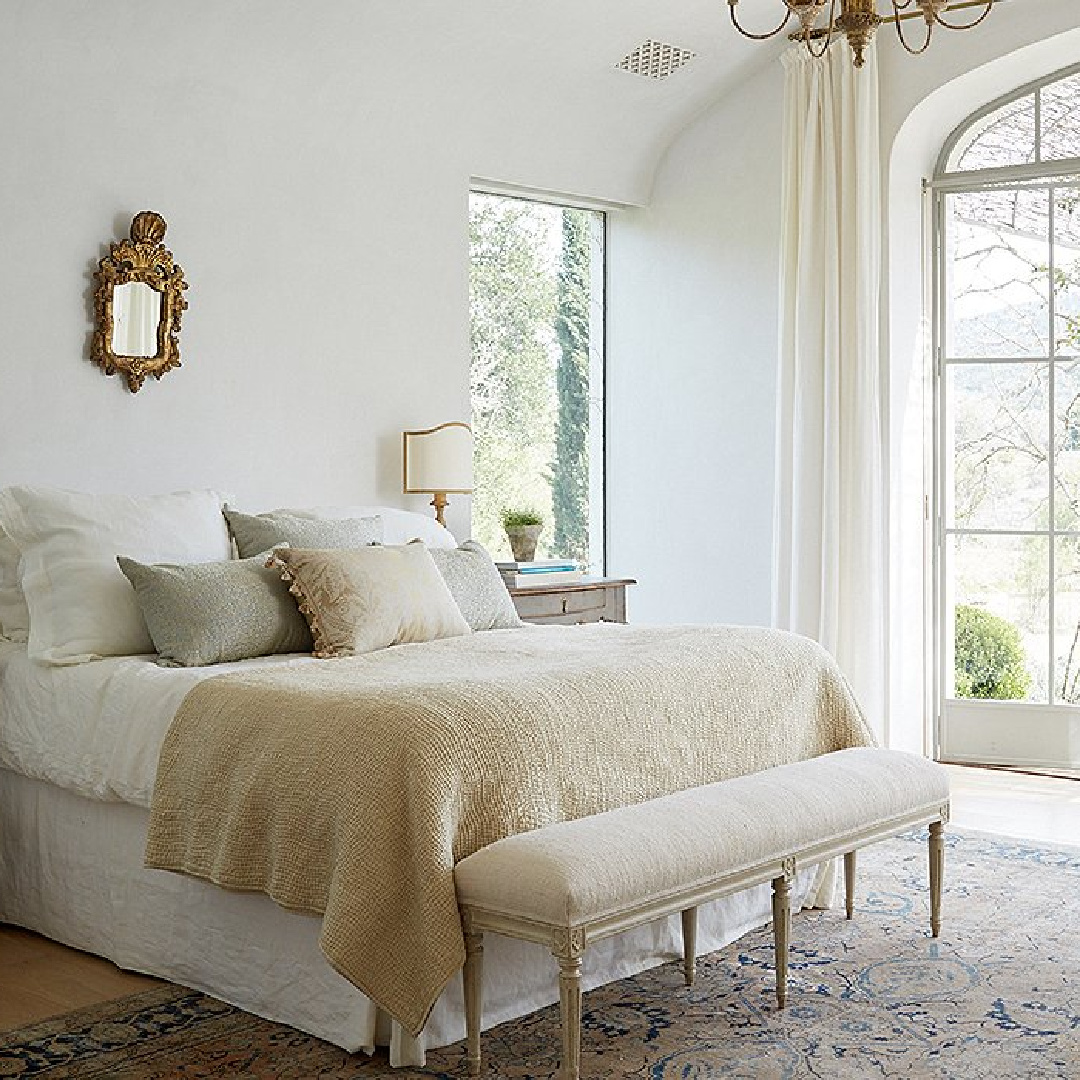 YES. But it's something more too. They follow their hearts, come what may…there's much to honor in such a journey.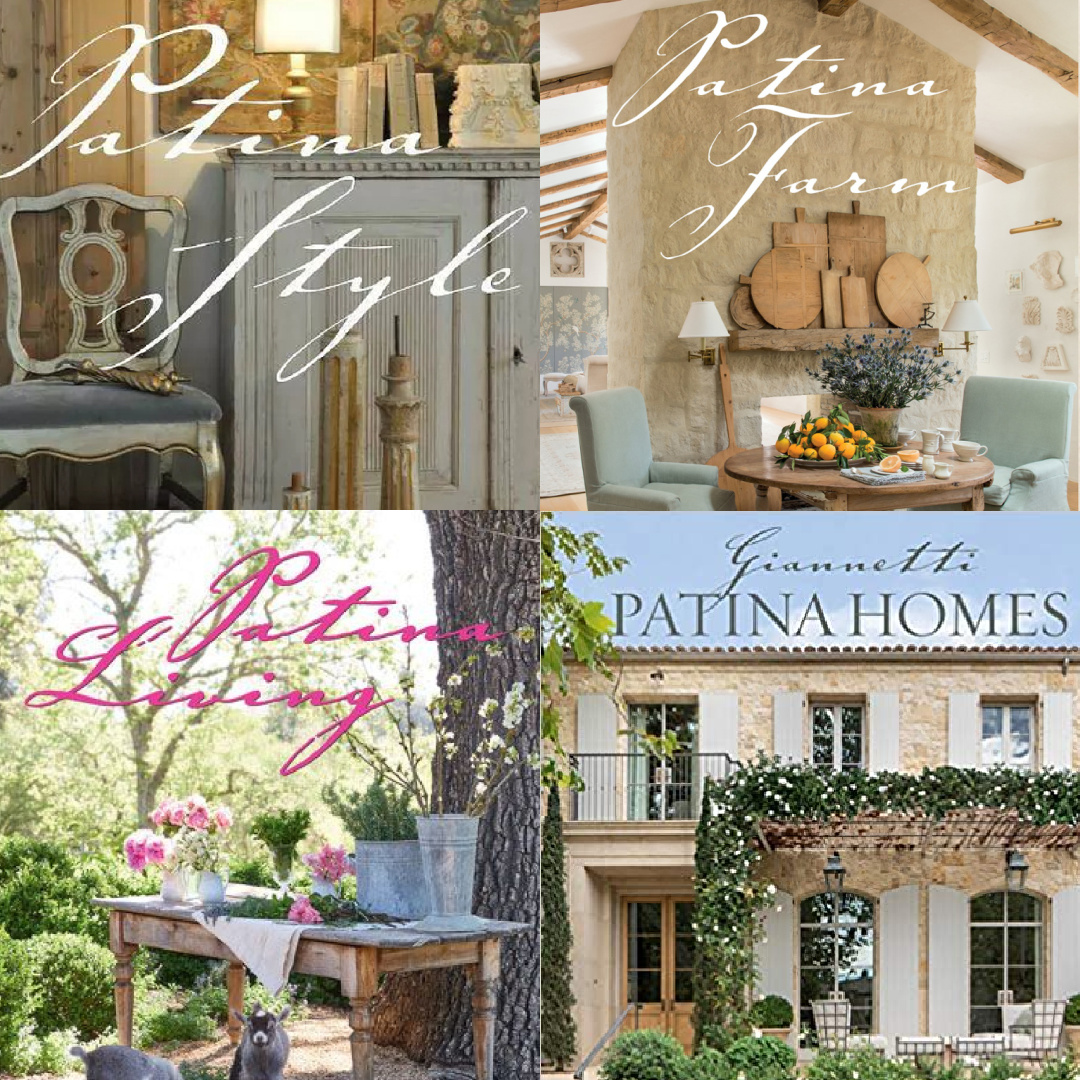 Jill Egan
She indeed knows her way around European inspired sophisticated interiors. But is her secret weapon maybe how she makes them so provocatively SEXY?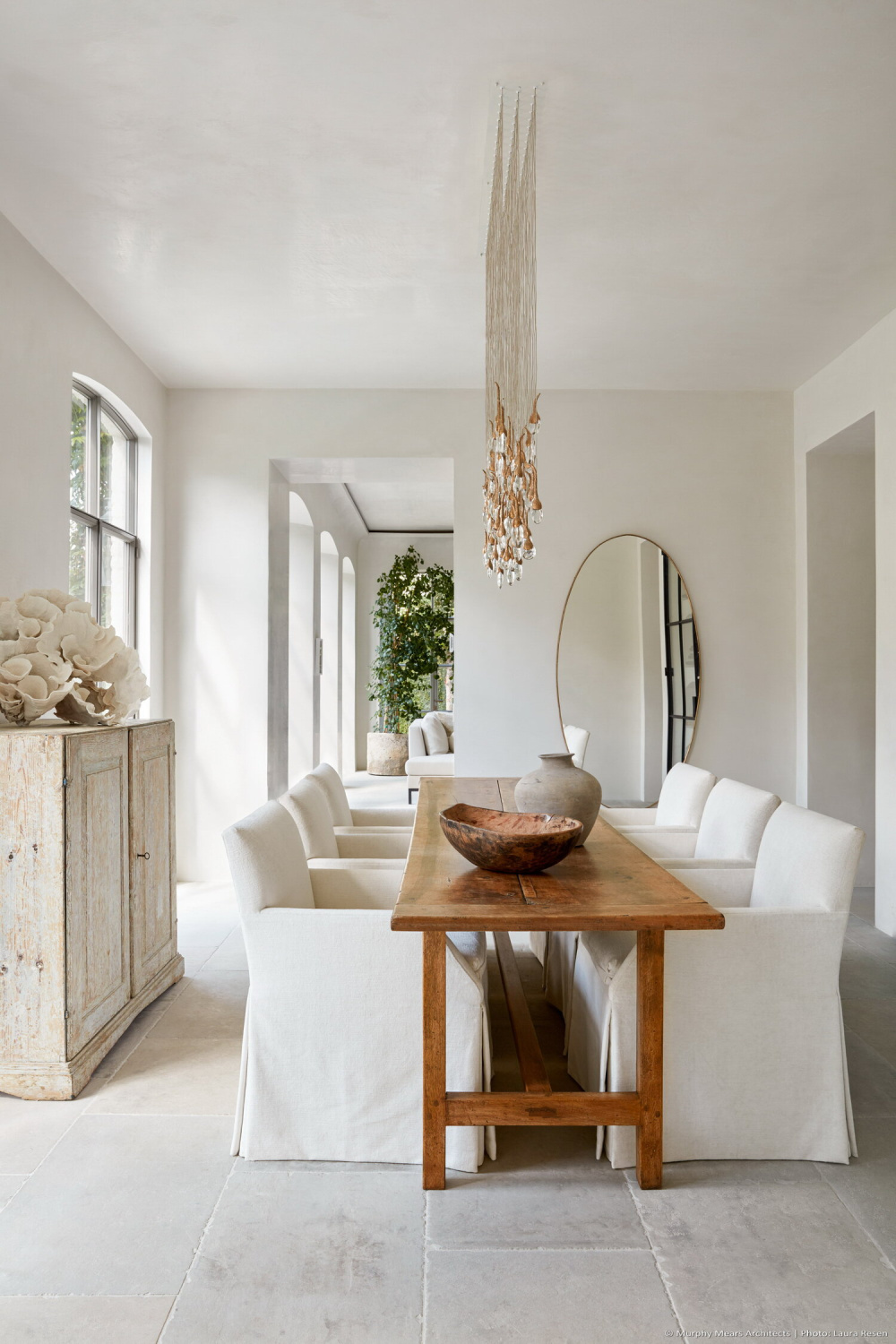 A former math teacher, this designer solves challenging equations, plays with proportion, and works magic with light.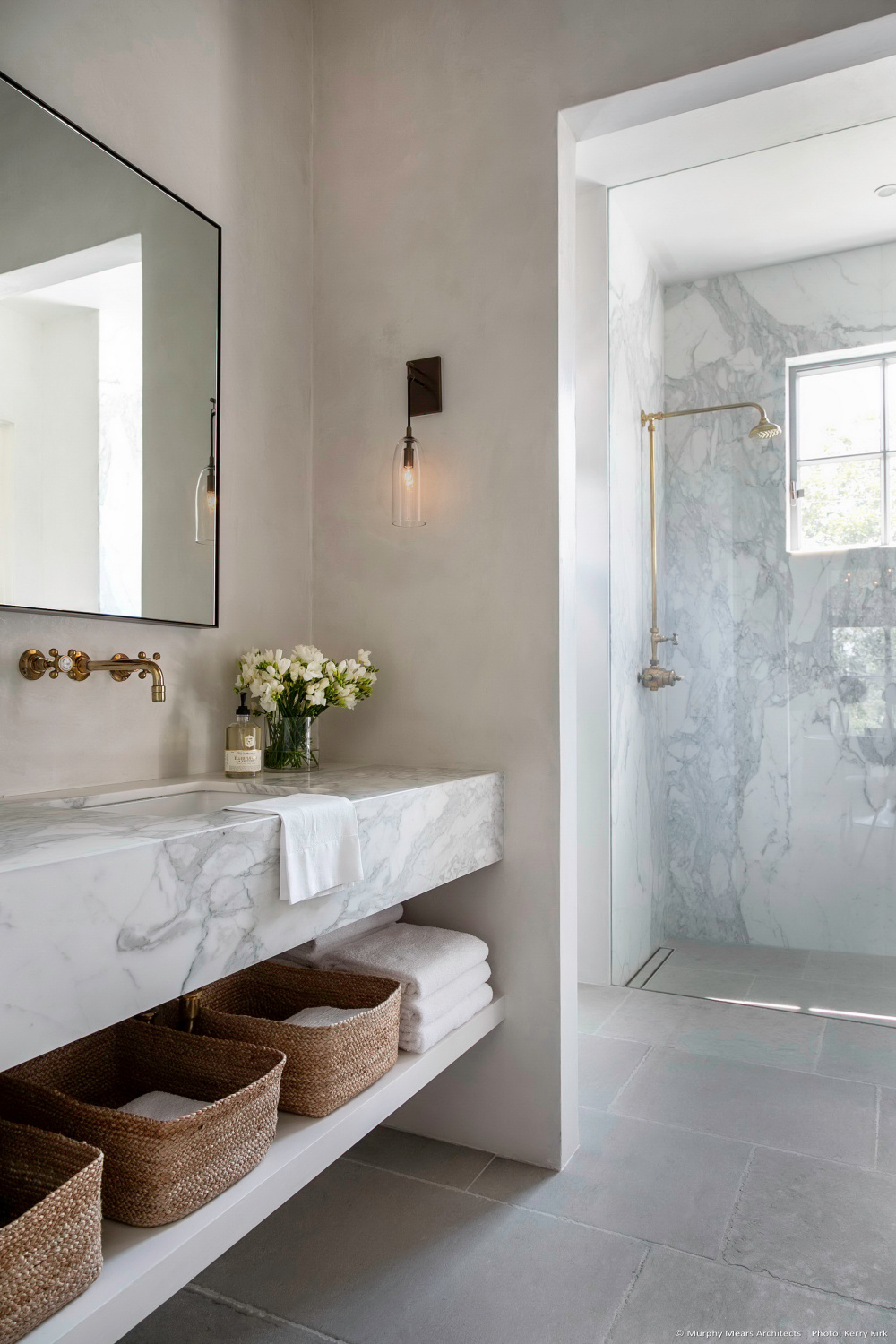 Greet Lefevre
If you have followed BELGIAN PEARLS blog for as long as I have, then you know the brilliant Greet. Hers is an unerring eye for beauty, quality, craftsmanship, and comfort.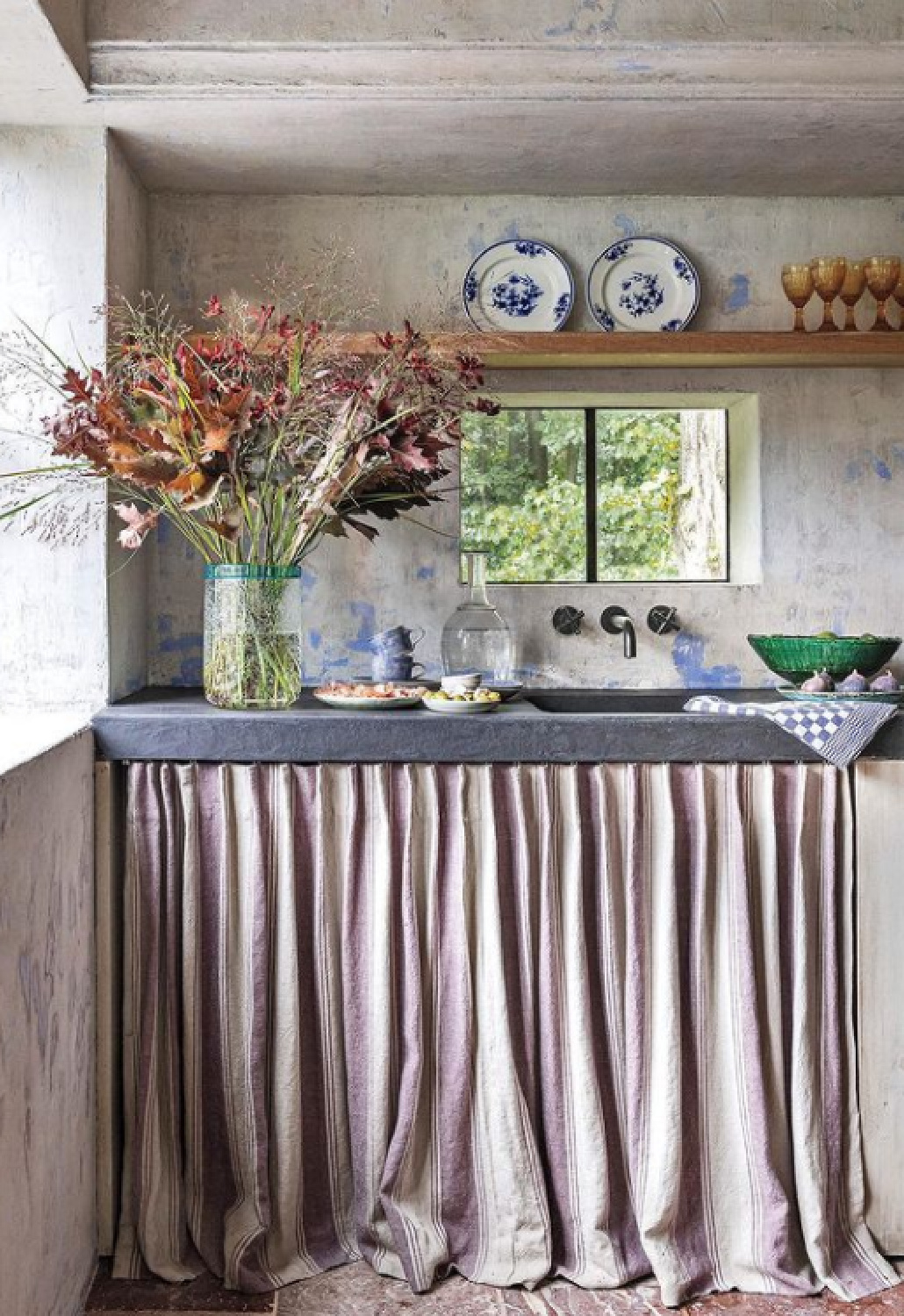 Extolling the virtues of Belgian design through Lefevre Interiors, her own furniture collection, and an inspiration blog, Greet's work reflects integrity and warmth.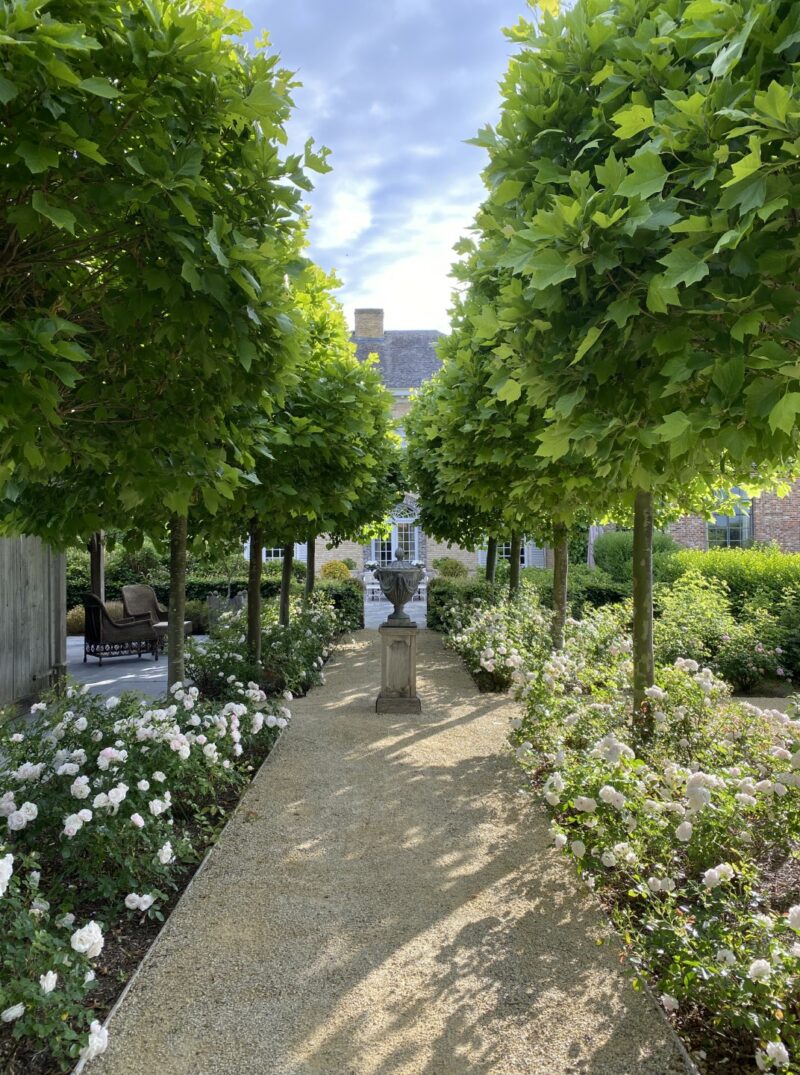 Sherry Hart
It's not just her love of neutrals and gorgeous way with texture, it's the way she layers and mixes with a light hand and a lightness of spirit. Oh, and how she selects paint colors like a magician and then shares them so they go viral!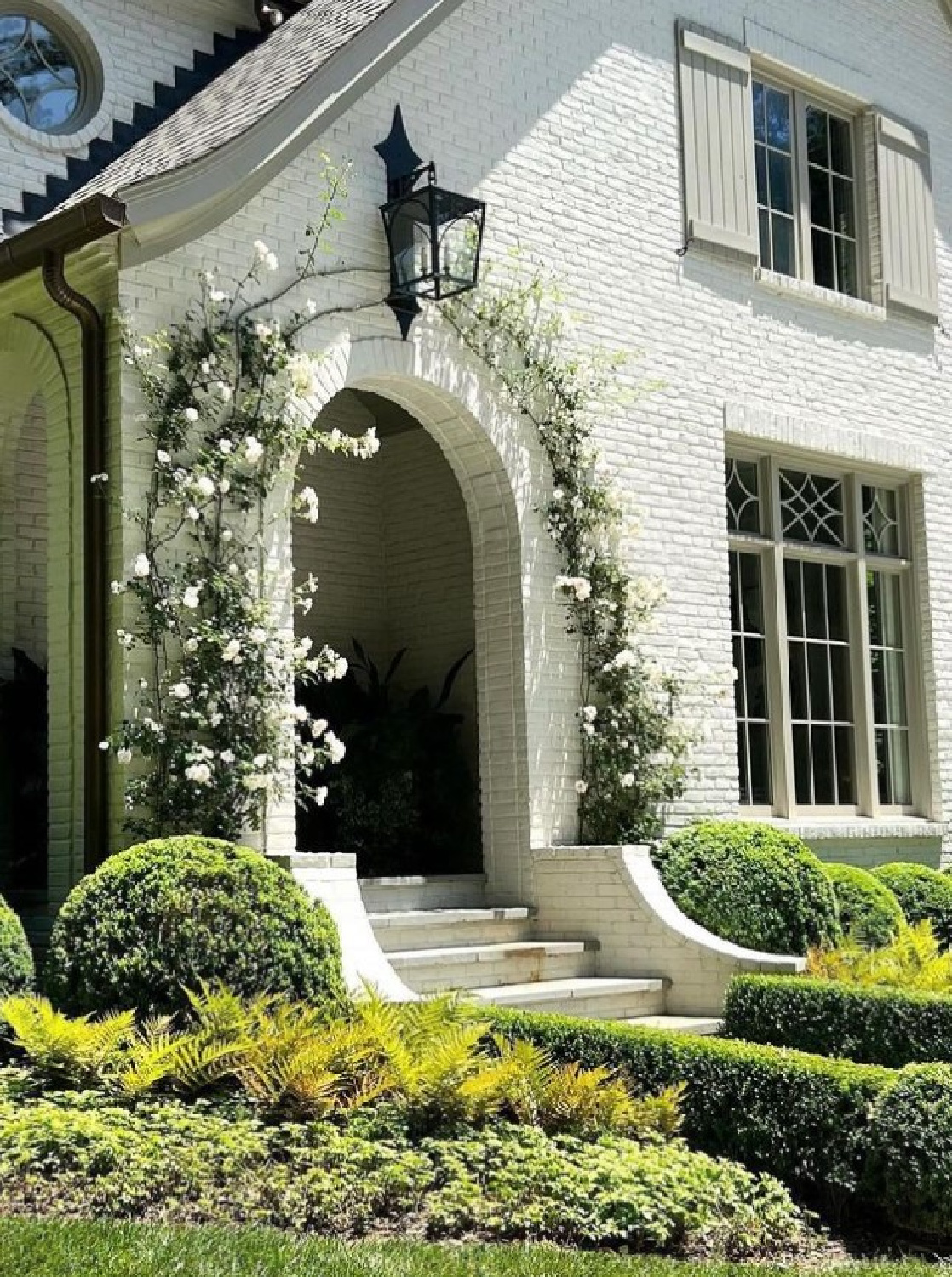 Have you been following the soothing classic work of THE beloved goddess we call SHERRY as long as I have?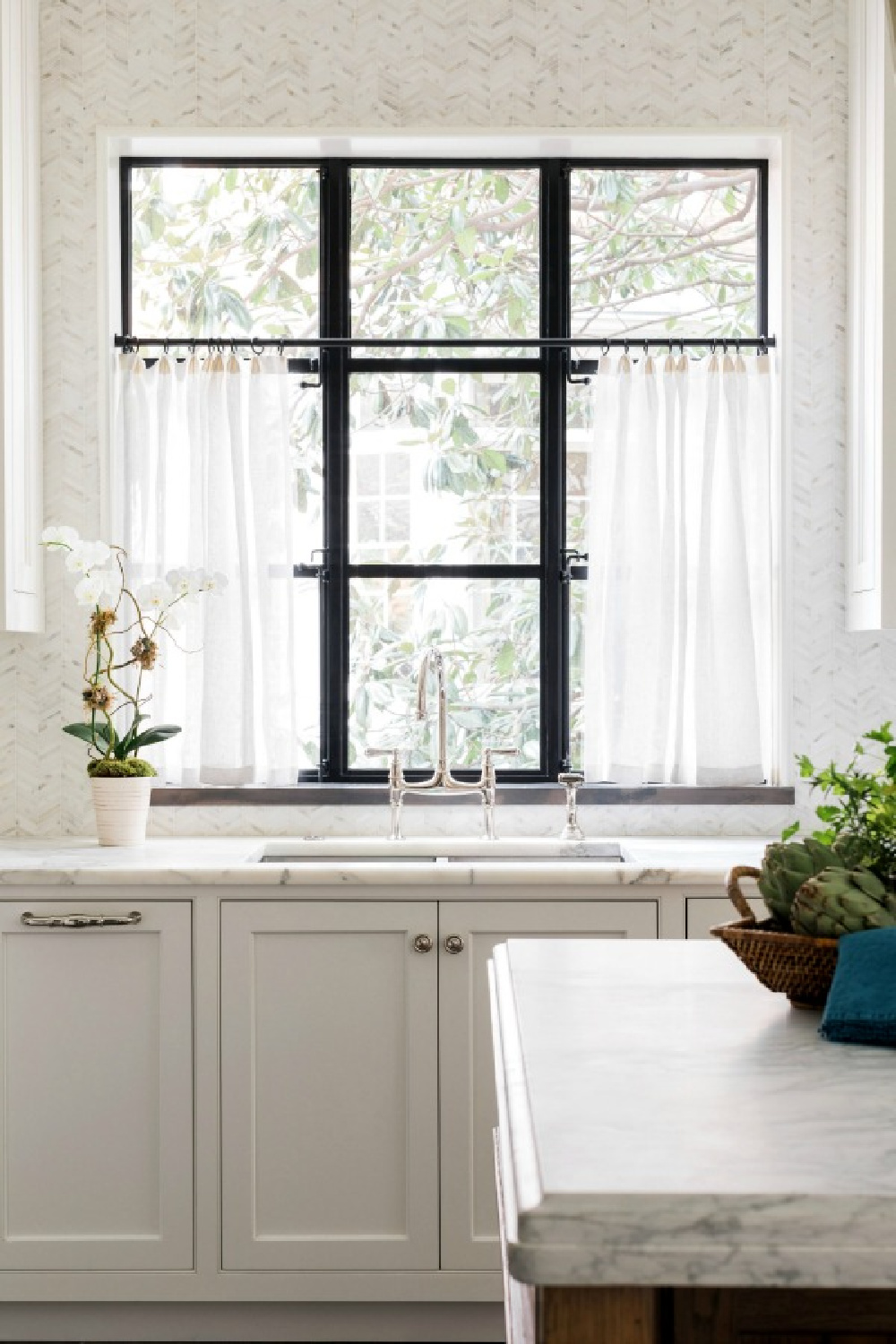 psst. Sherry, please don't ever stop making us laugh while teaching us to style shelves.
Carolyn Malone
How in the world does she maintain such exquisite simplicity in her spaces? They feel natural, ethereal, and evolved.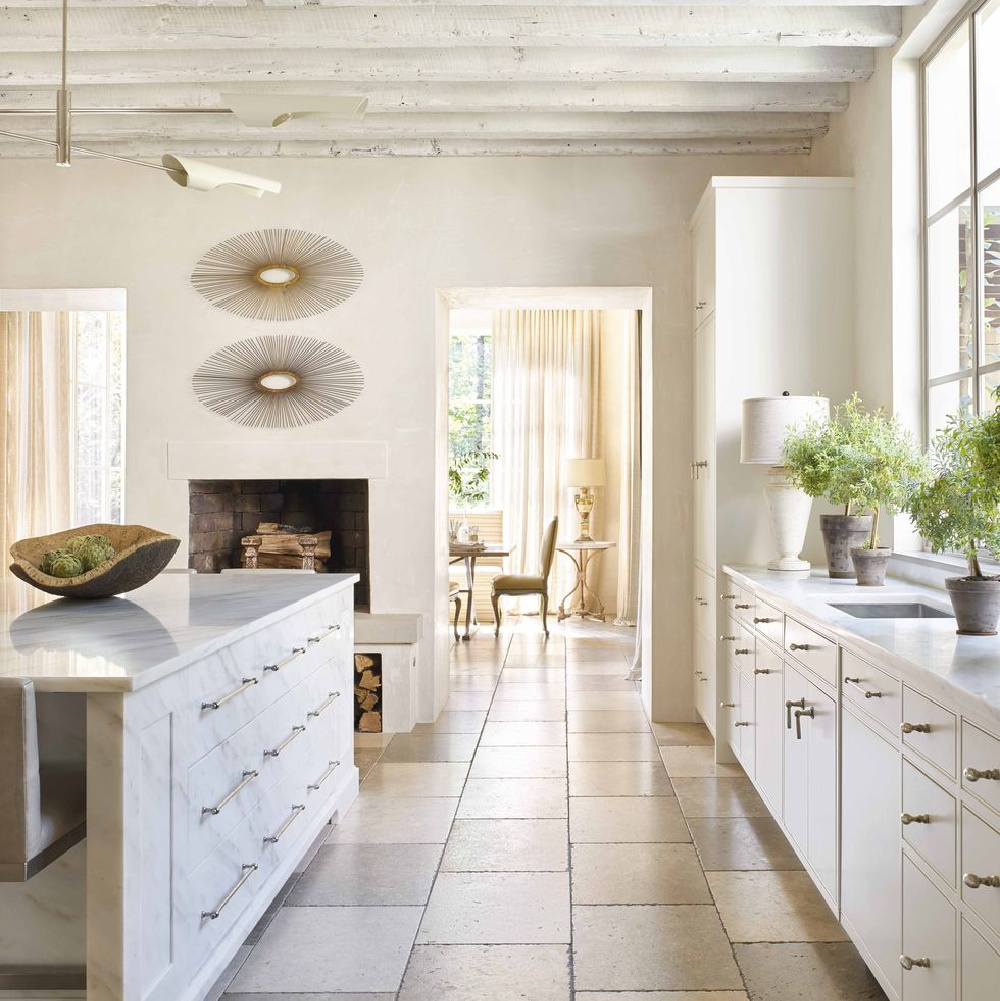 I'll never tire of elegance that emerges from restraint! This kitchen above is from a home (architecture by Stan Dixon) in Veranda (2017), and the ceiling is right out of my dreams.
Leanne Ford
Years ago, I chatted on the phone with the late Bonnie Broten who had just styled a room for a shoot designed by Leanne Ford. She called and was all "you've GOT to check out this new designer Leanne–she paints everything white, is laid back, and loves the things you love."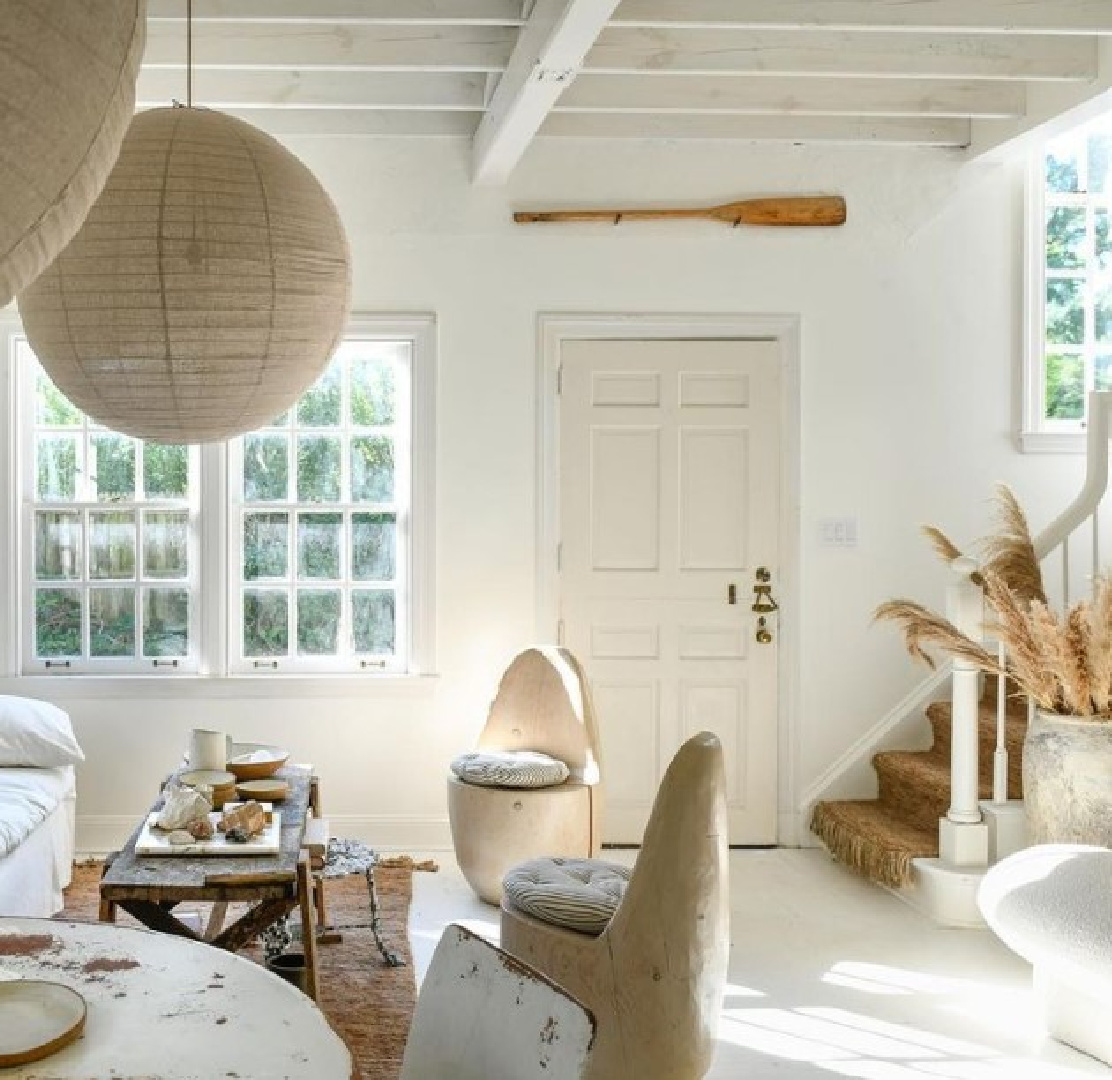 Back then, Leanne was unknown, and Bonnie's excitement was well founded! Leanne creates with such profound untethered freedom and joy, and she seems to hold her successes with such deep humility.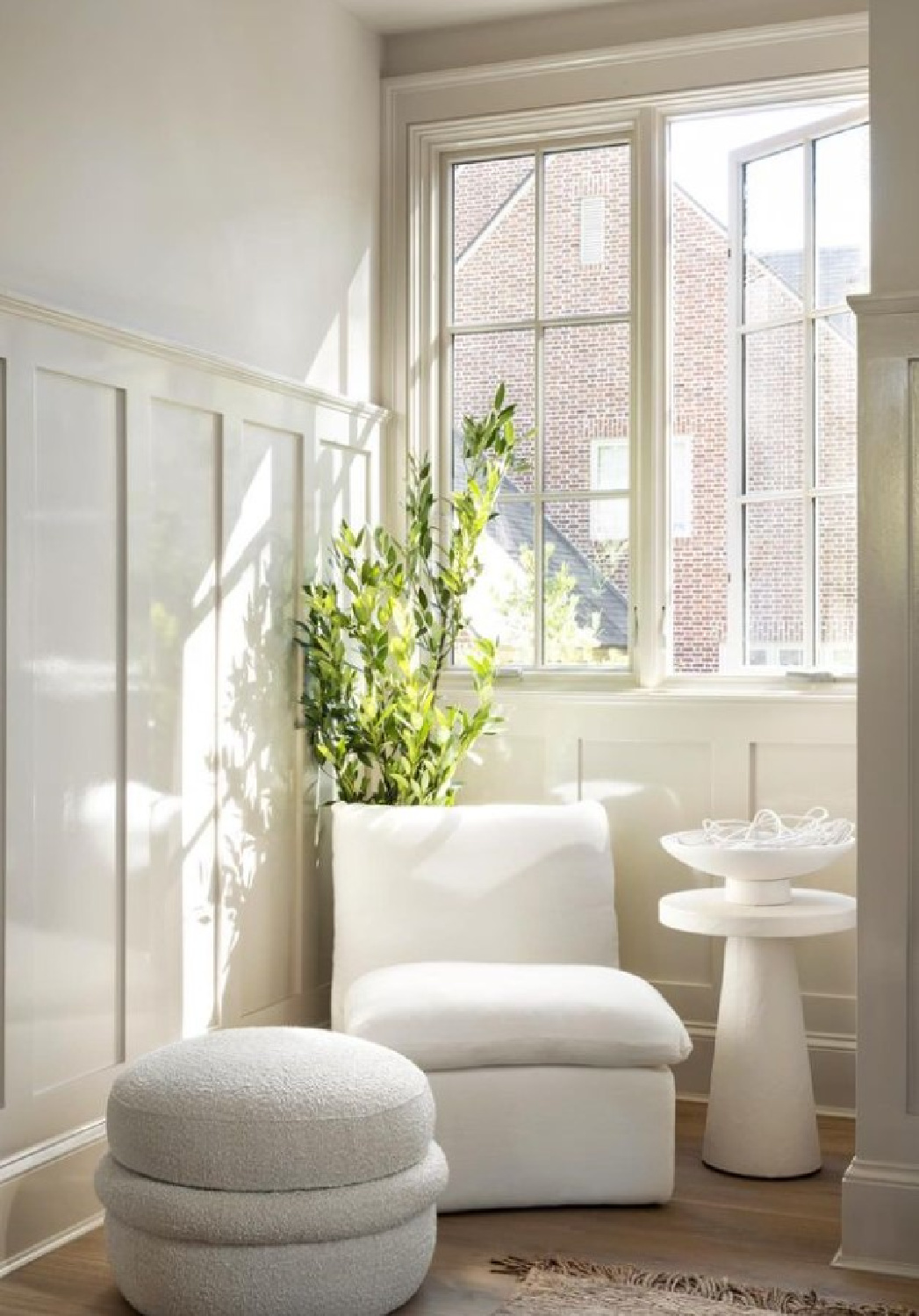 Oh…and she digs white. Like a lot.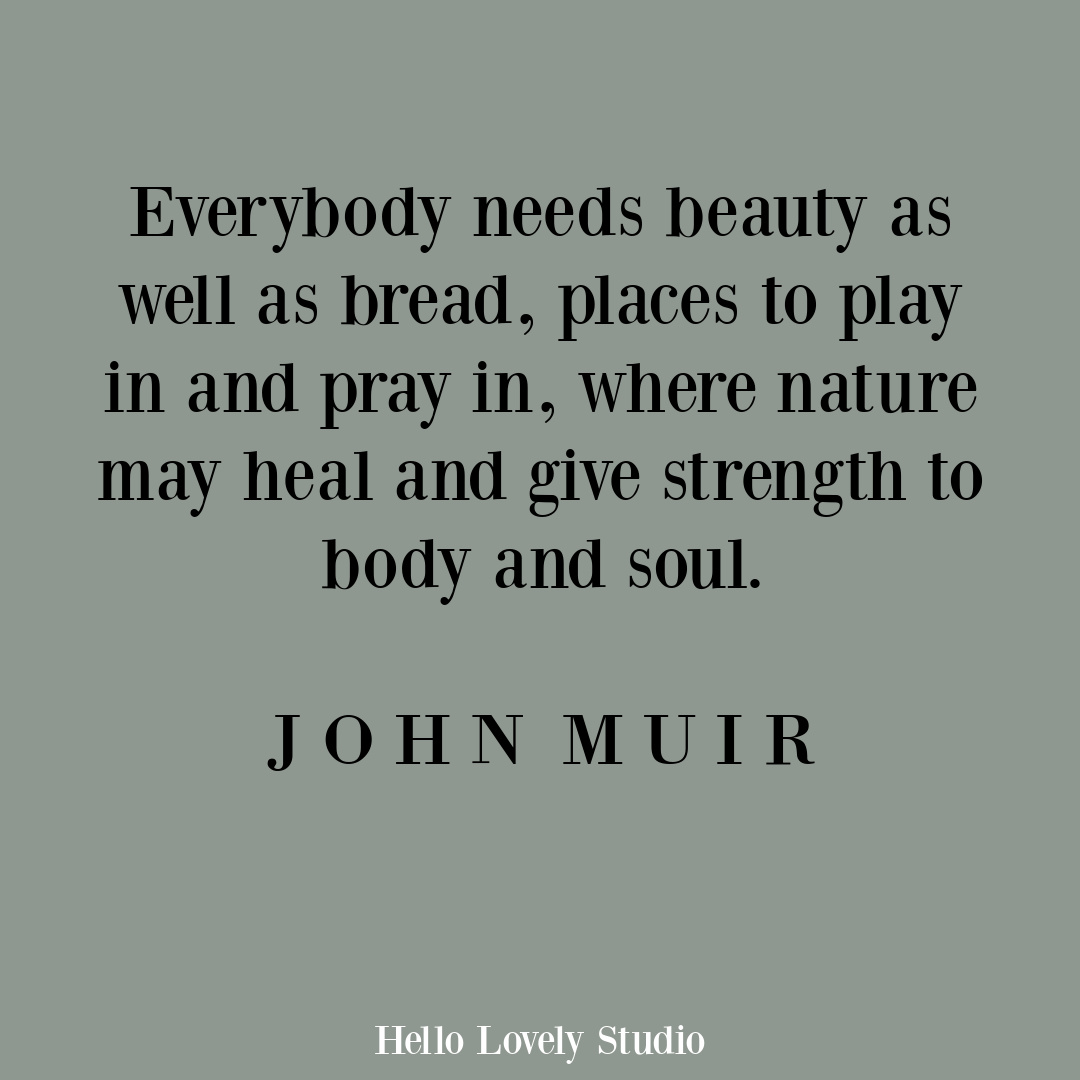 I independently selected products in this post—if you buy from one of my links, I may earn a commission.
Peace to you right where you are.
-michele
Thanks for shopping RIGHT HERE to keep decor inspiration flowing on Hello Lovely!
Hello Lovely is a participant in the Amazon Services LLC Associates Program, an affiliate advertising program designed to provide a means for sites to earn fees by linking to Amazon.com and affiliated sites.