Summer may be slipping away, but that won't keep us from virtually vacationing in the South of France. Oui, ma cherie, I'm checking us into an amazing 19th Century Provençal mansion with bold interiors, splendid art, and romantic gardens. Ready to board your flight and land as a guest to this Fantasy French Chateau in Avignon? Let the fantasy commence.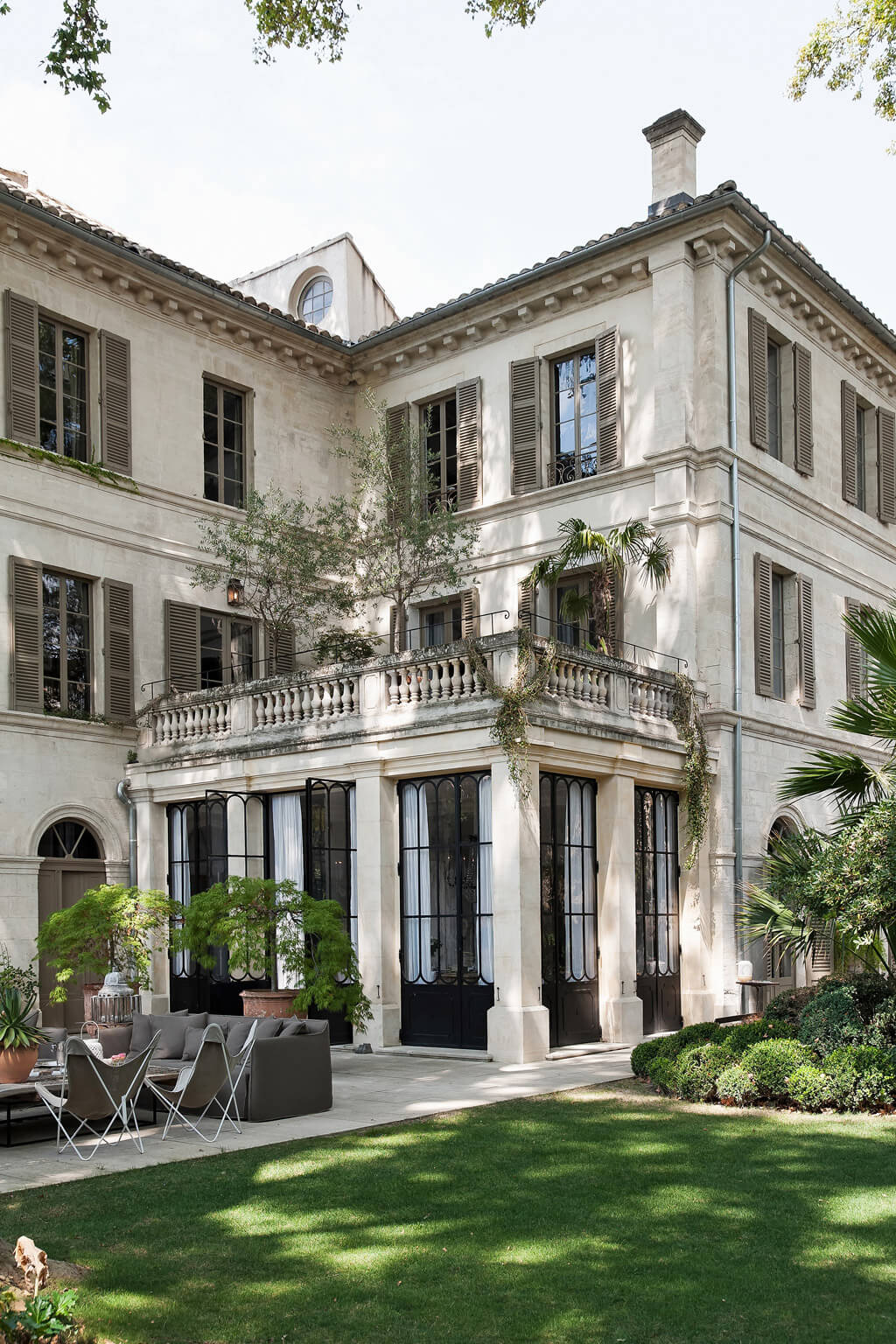 Fantasy French Chateau in Avignon Tour
This restored 19th Century Avignon Mansion is steps from the Palais des Papes and where guests can stay in the Serenity Suite (find it here: Haven In).
Grab a snack as you devour this Francophile eye candy!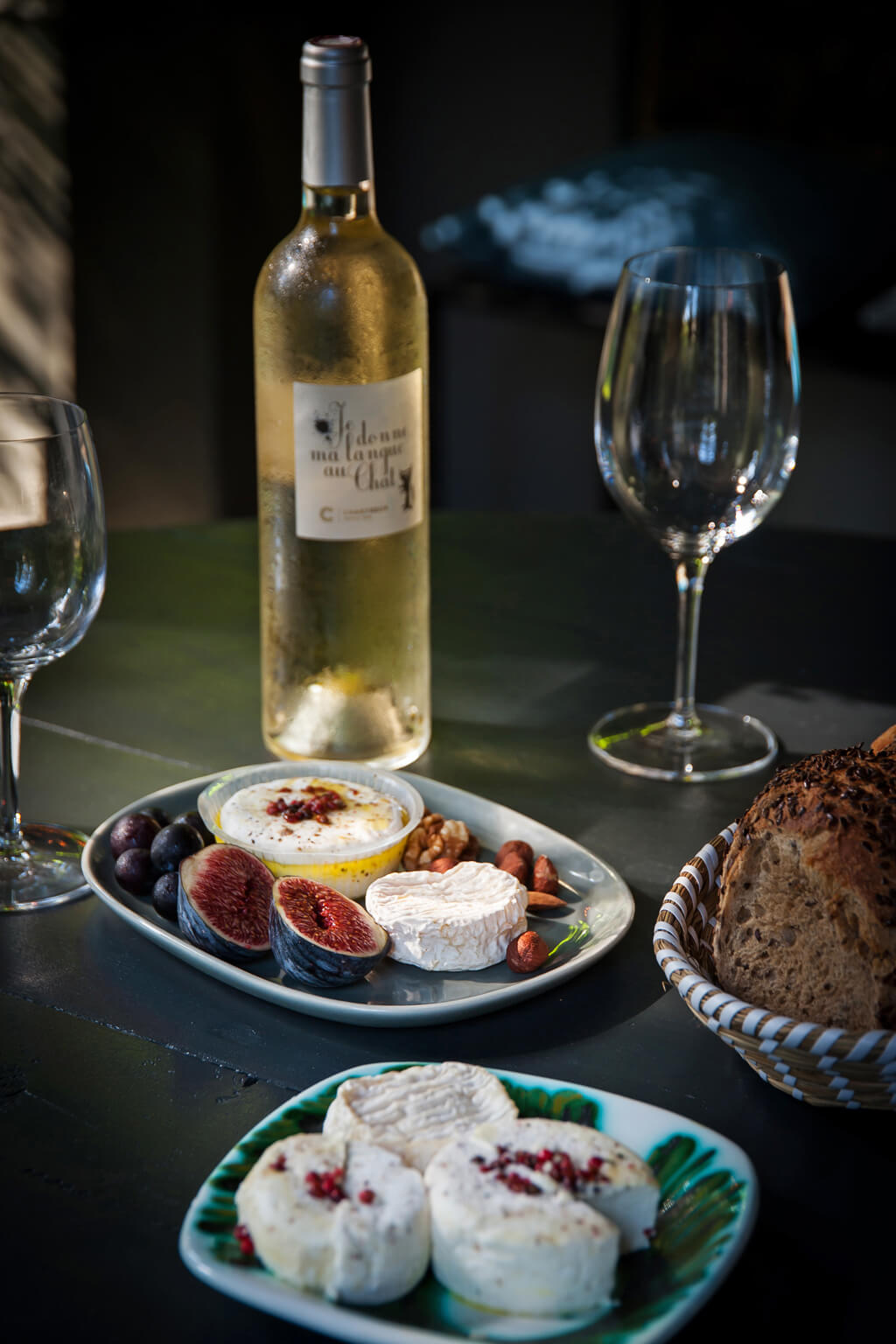 French Country Serenity Suite in Provence
This luxurious vacation rental is offered by Haven In, a wonderful find we discovered when we booked one of their Paris apartments.
Images: Courtesy of Haven In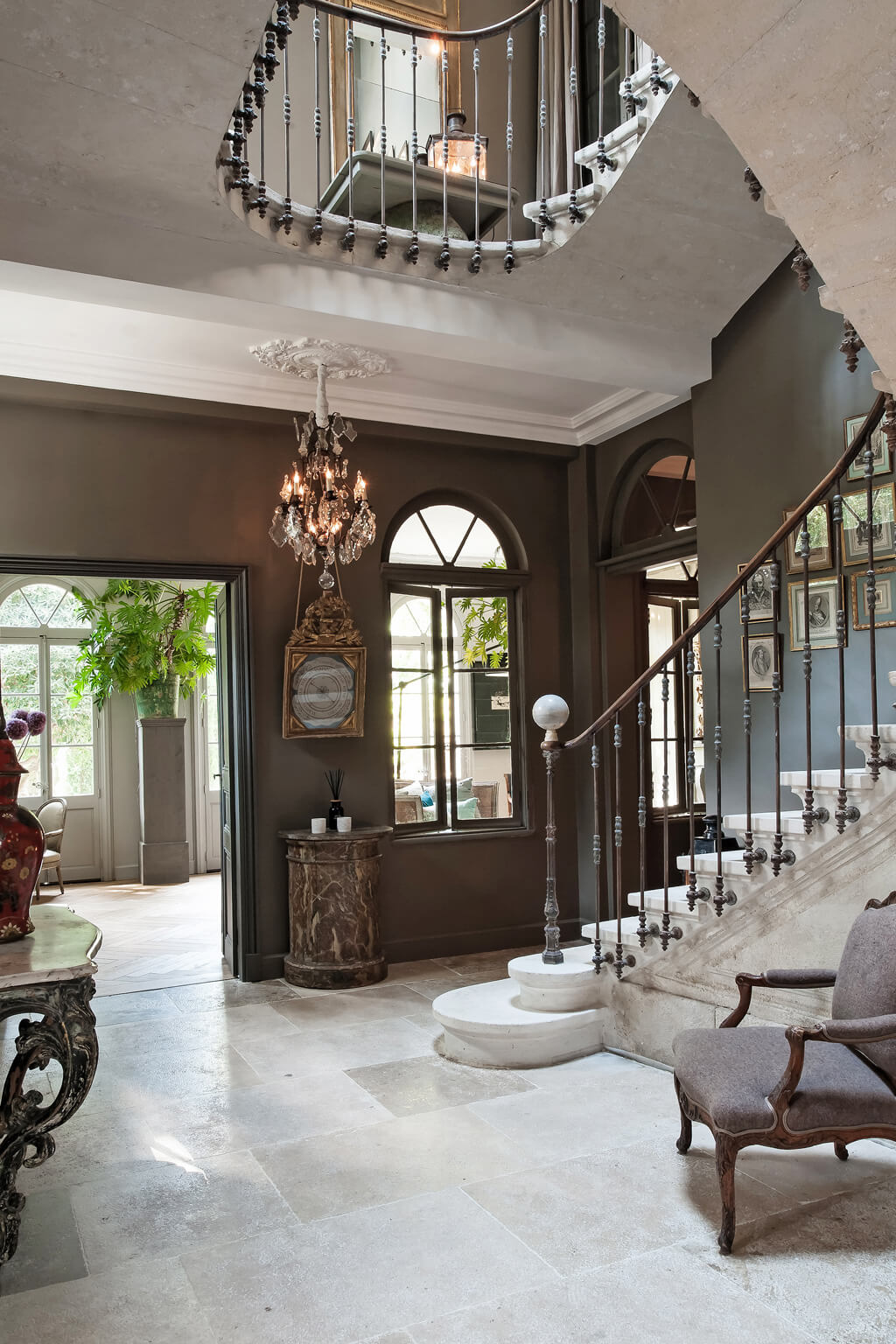 The rooms inside this mansion may surprise you!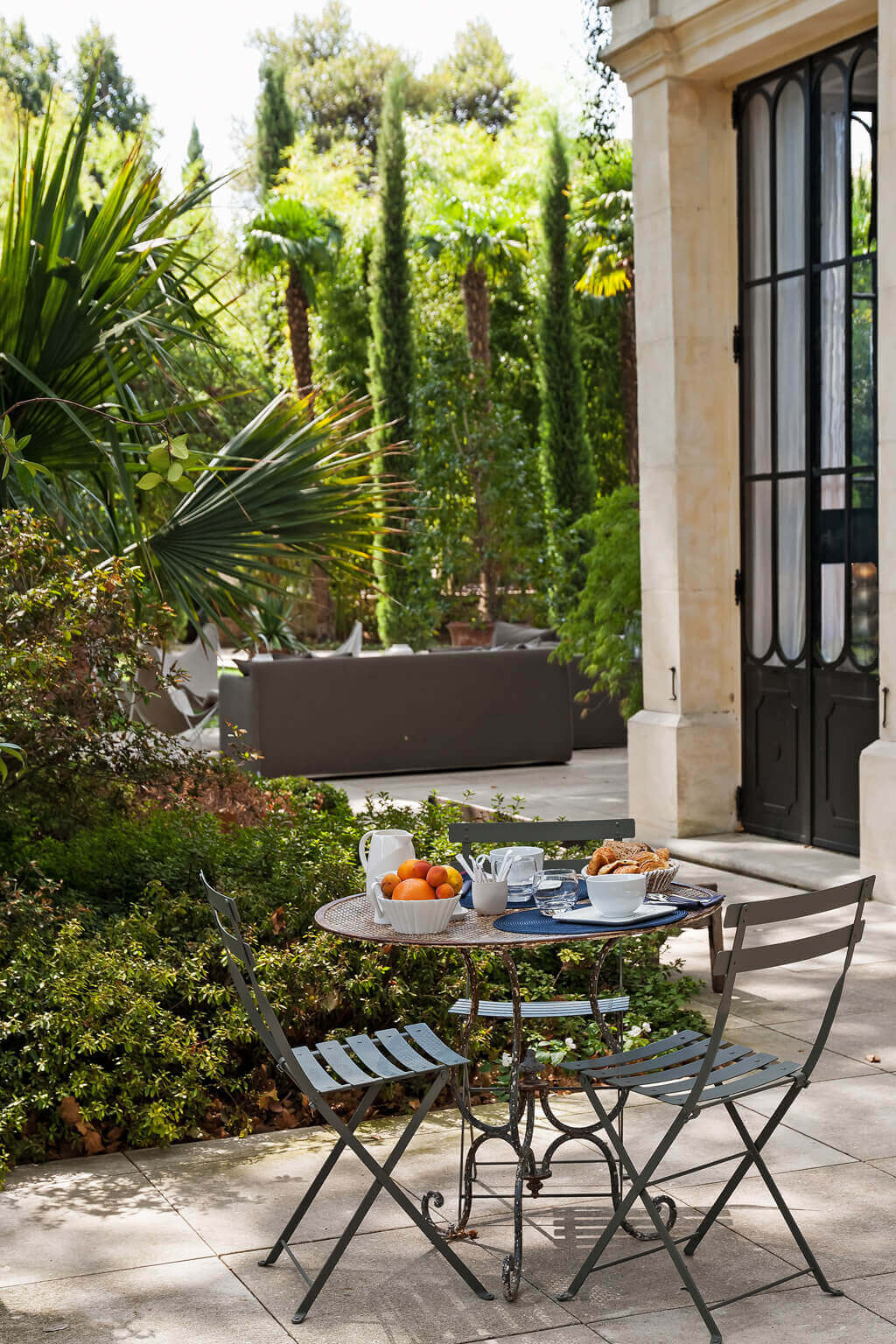 And the gardens will undoubtedly delight you.
About This Beautiful Property
One of five different suites at the property, the mansion is located in the heart of the city center.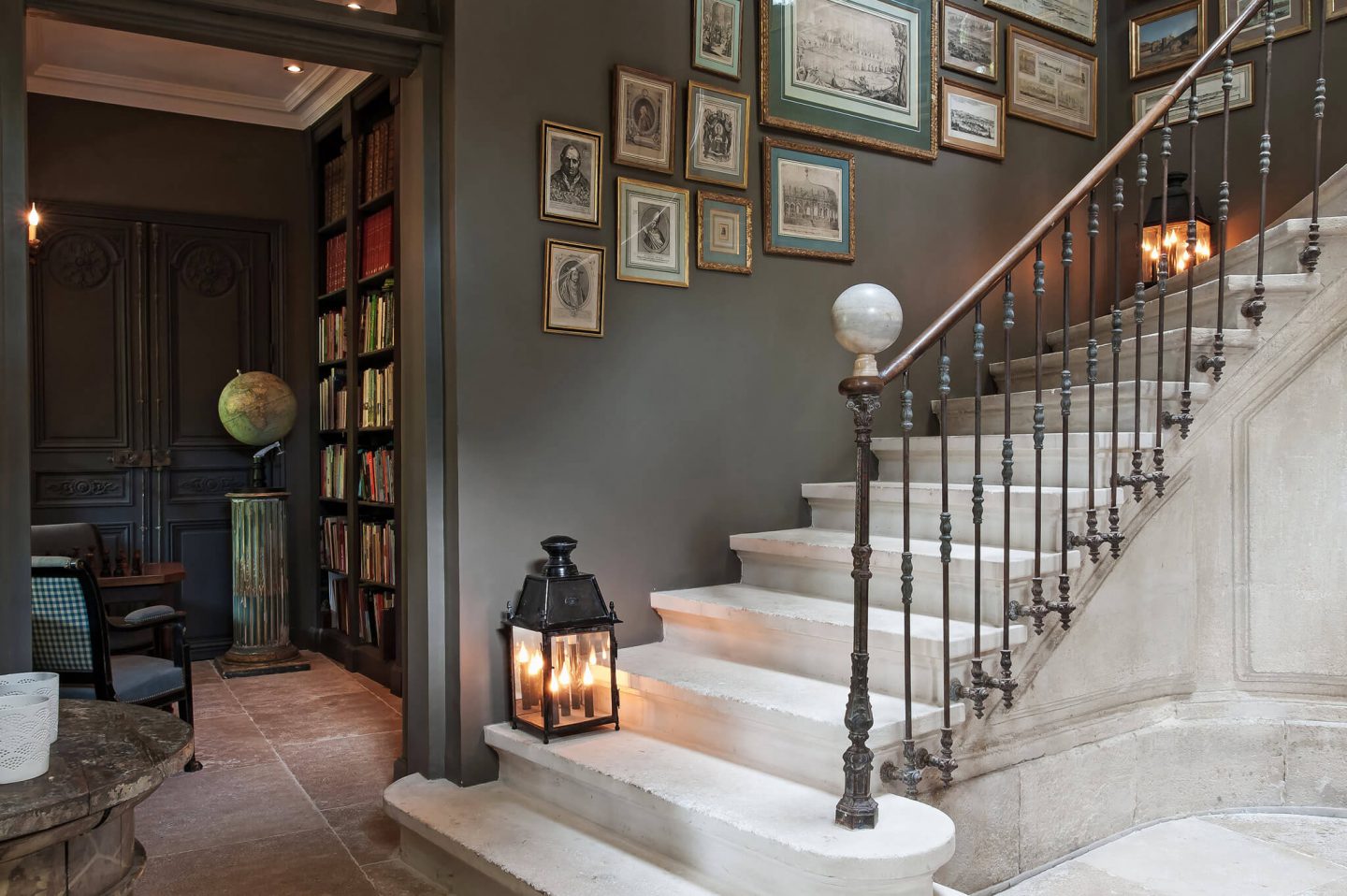 You'll find the largest private garden in Avignon here, along with a spa.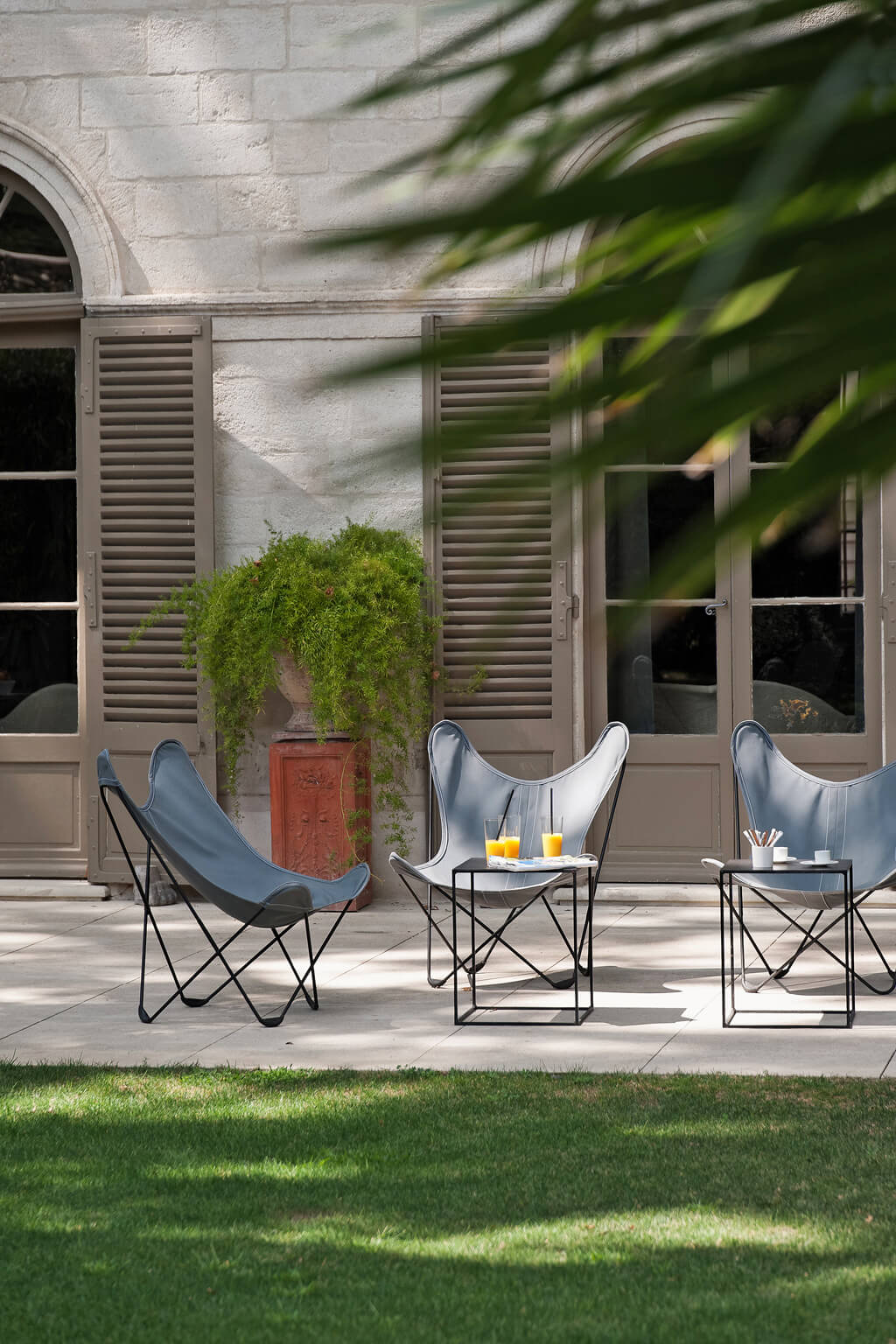 Discover Avignon in this: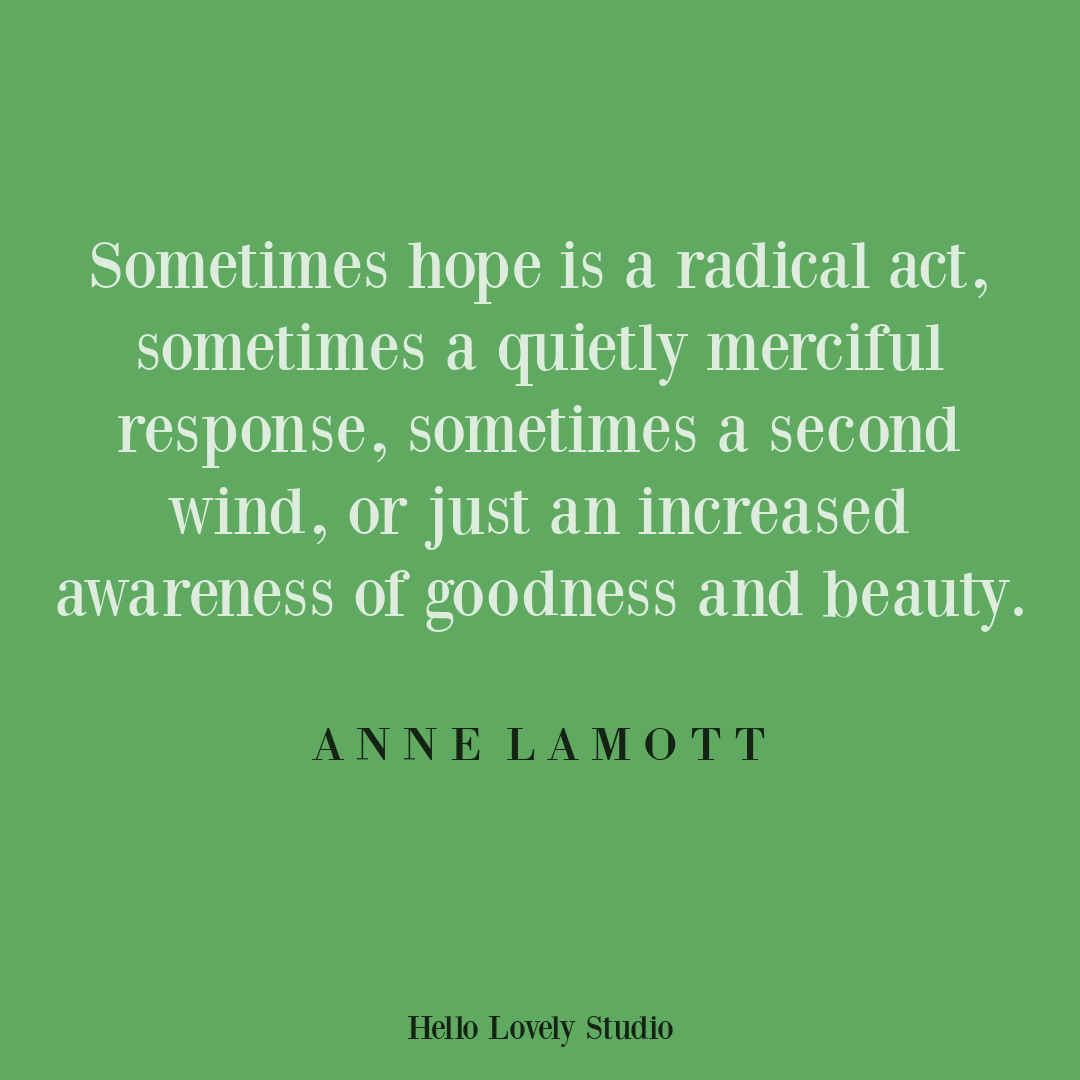 This restored property is home to an amazing art collection of more than two hundred original 17th to 19th-Century aquarelle paintings and gravures.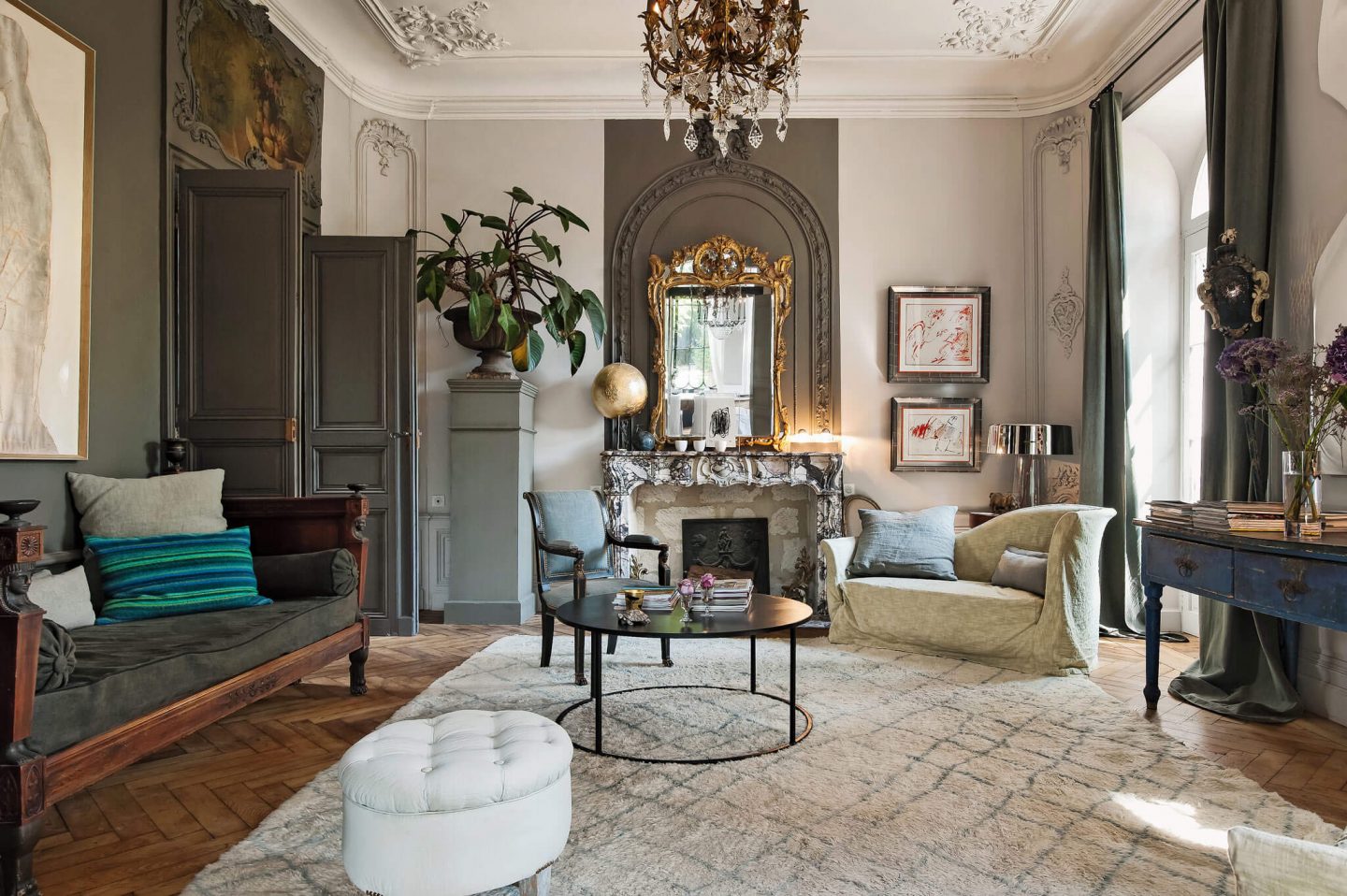 Before these pieces were brought here, they were exhibited in the Palais des Papes.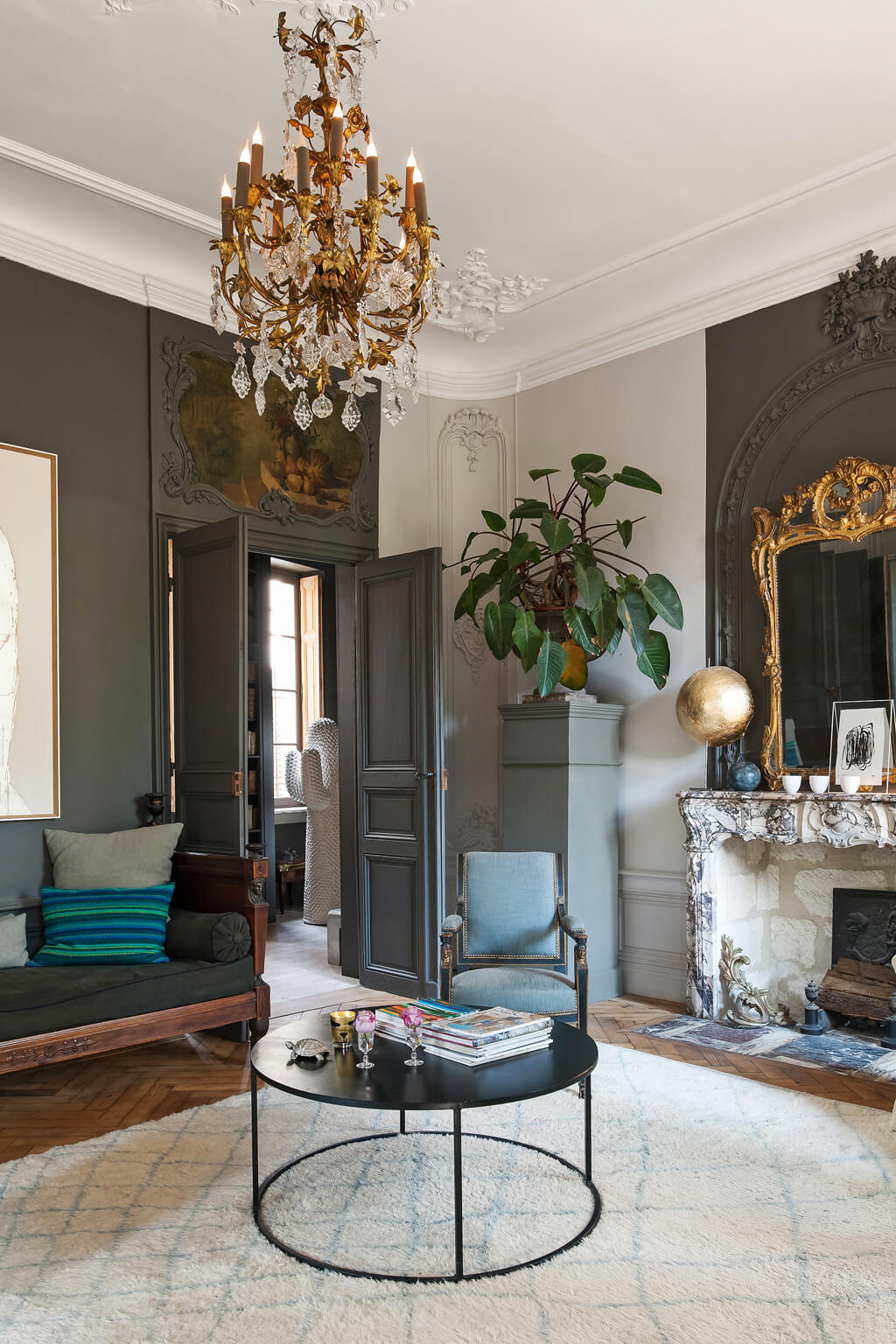 This mansion's rooms are decorated with whimsical oddities and one-of-a-kind treasures.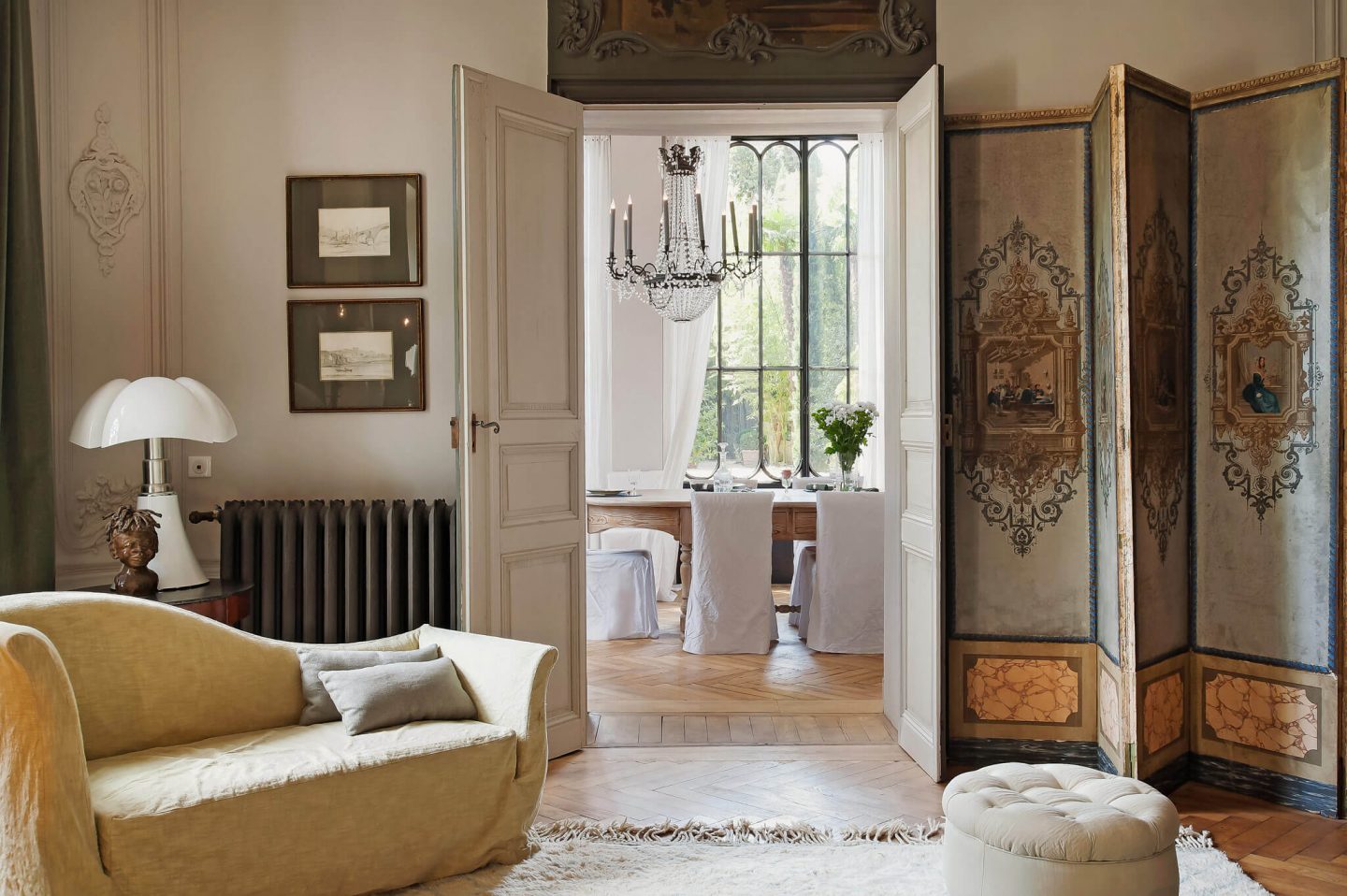 (As you tour this home, keep in mind, furniture in the rooms are configured for hotel guests.)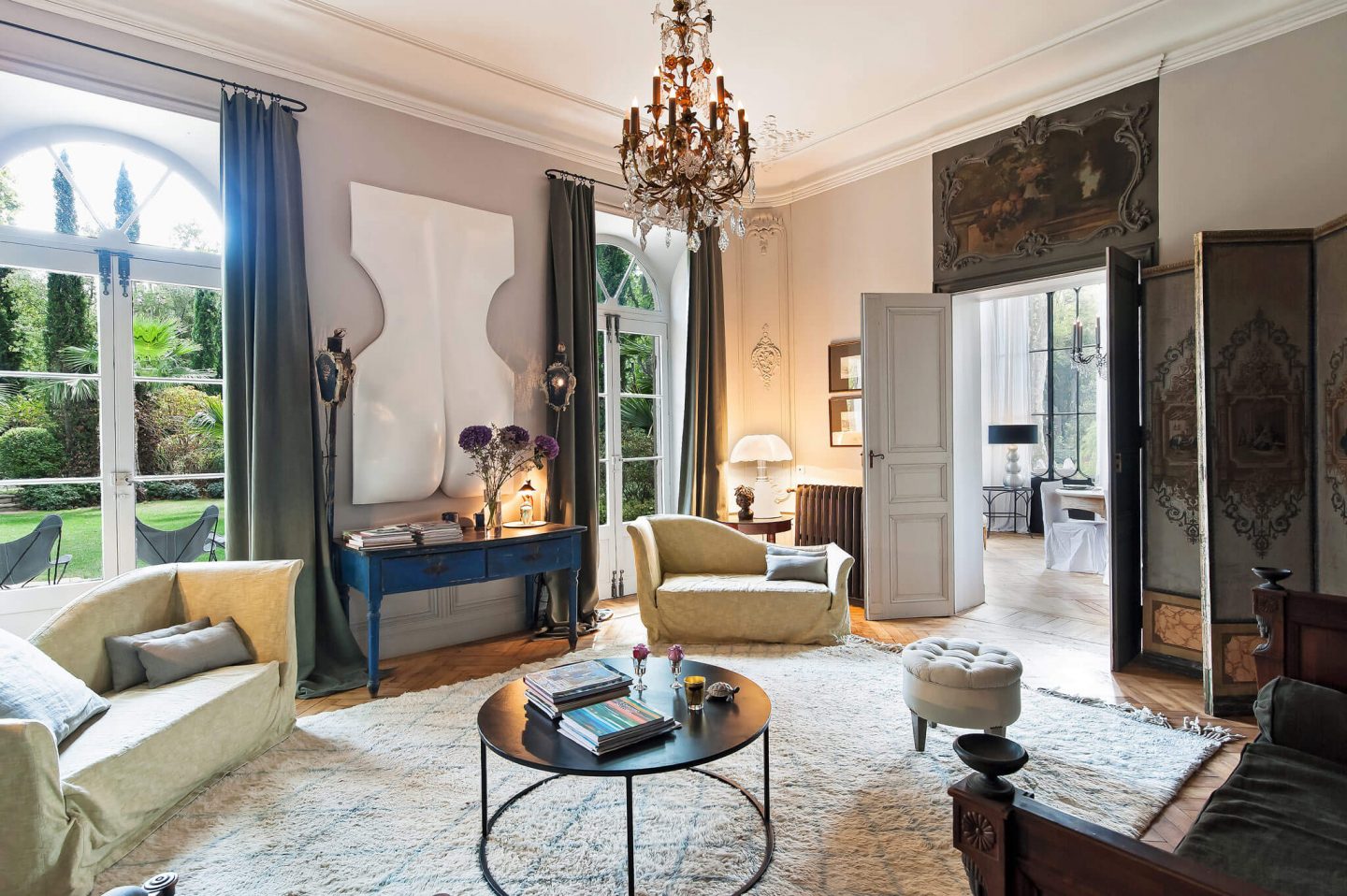 Are you surprised to see relatively relaxed furnishings and modern touches in the historic rooms?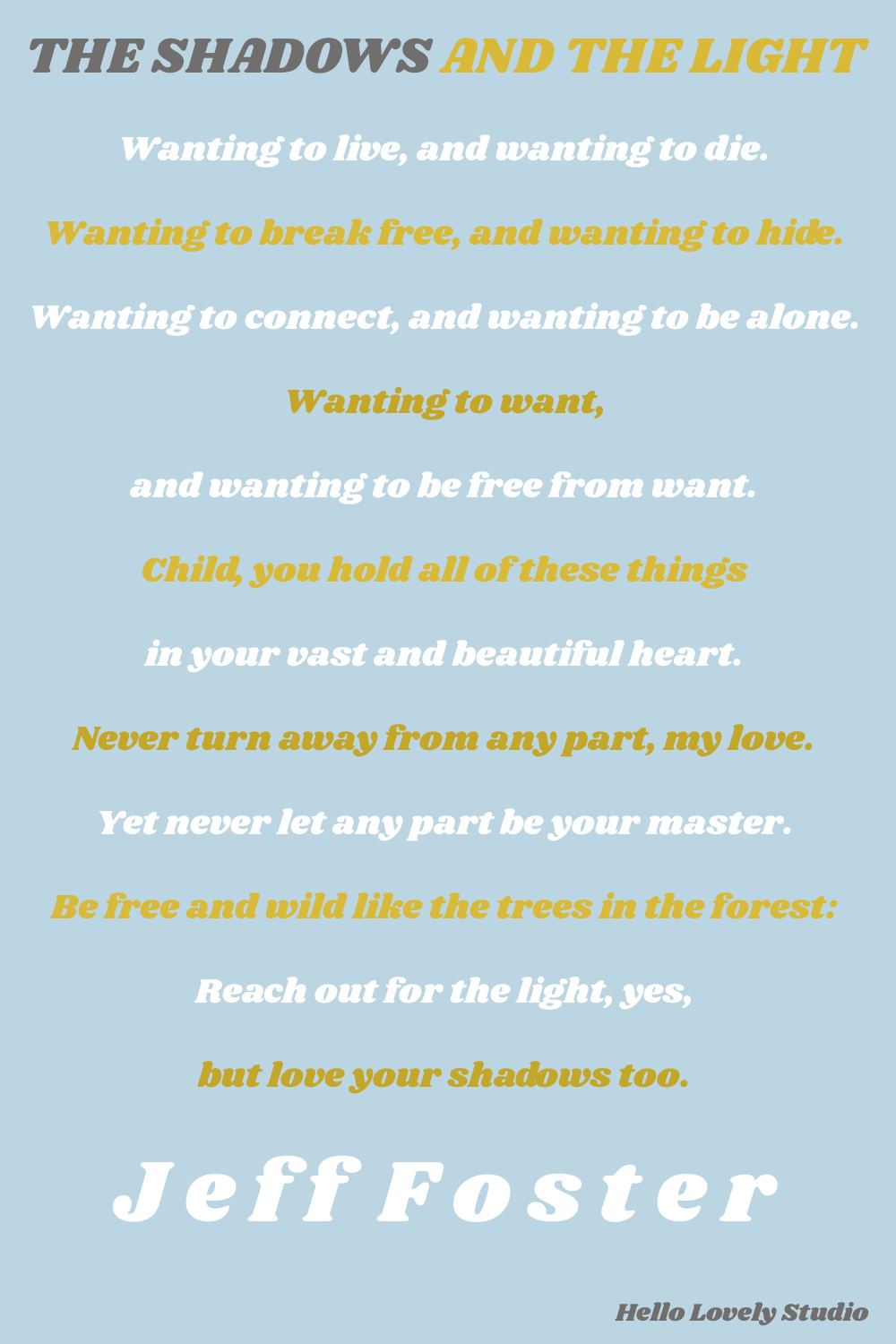 For enthusiasts of Old World style, the furniture and color choices may seem perplexing.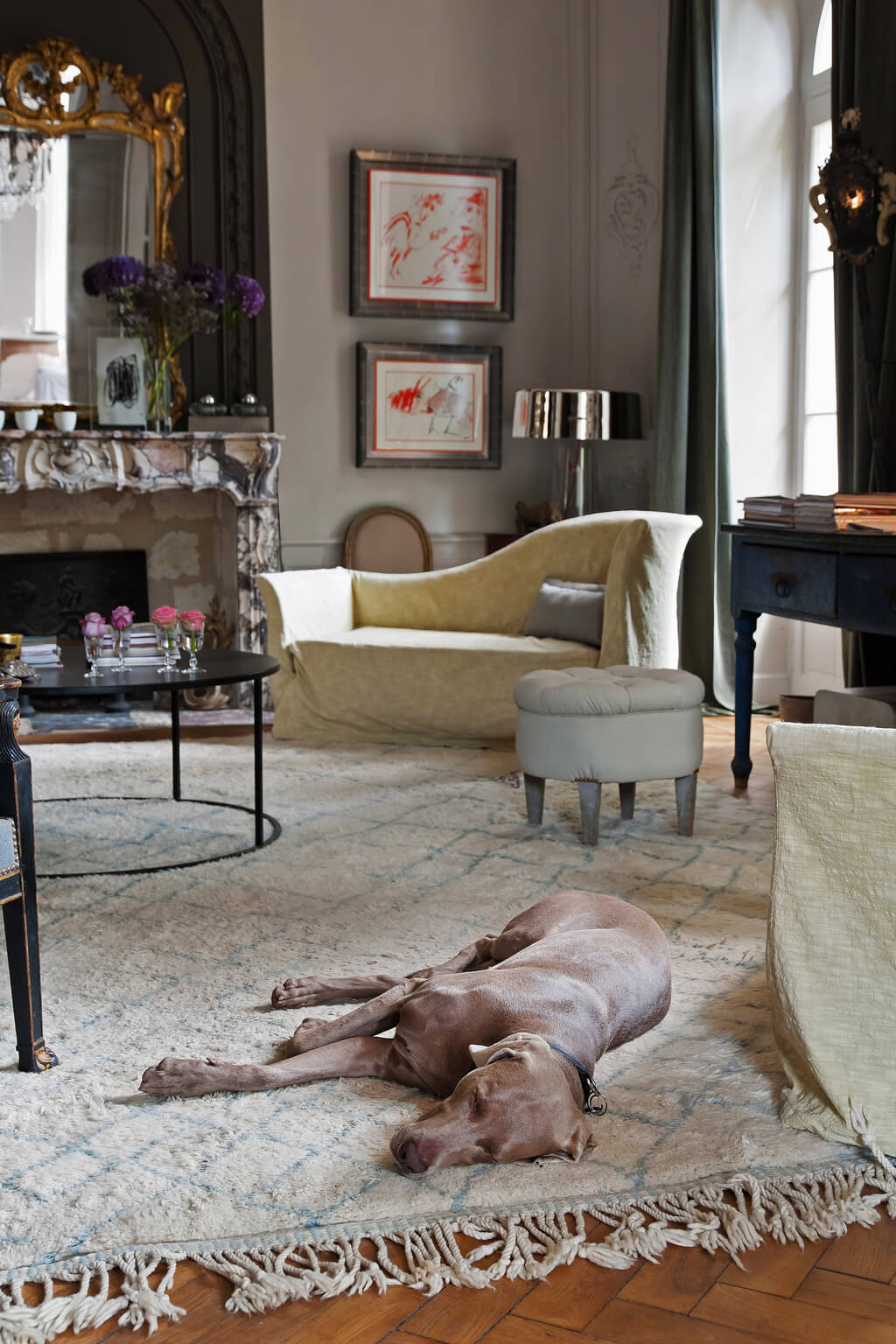 However, it's possible the choices would be far different were this property not opened to the public.
Unique Narrow Library in a Renovated Chateau
Such an eclectic space with dark moody color even continued on the ceiling: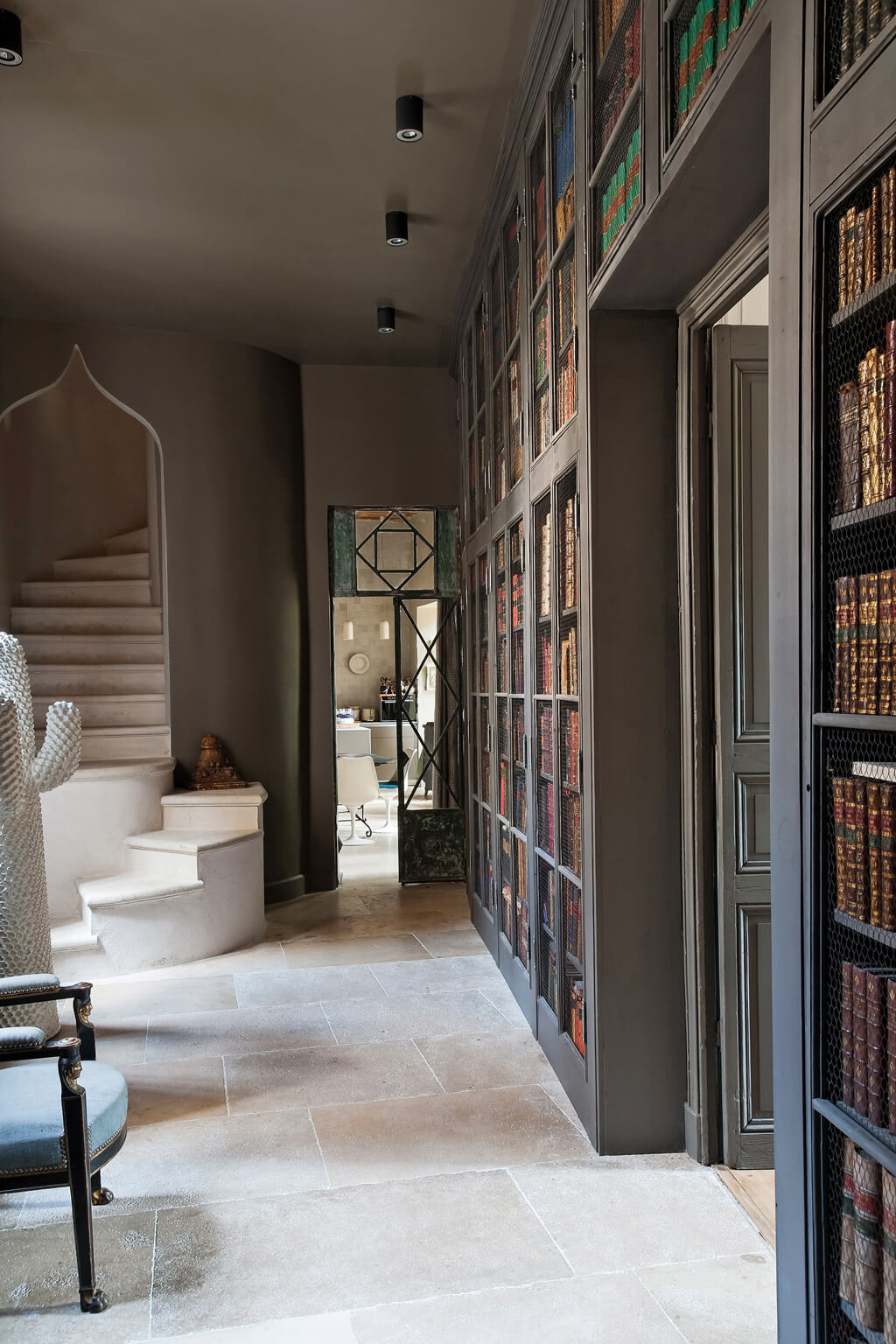 And doesn't this perspective feel otherworldly?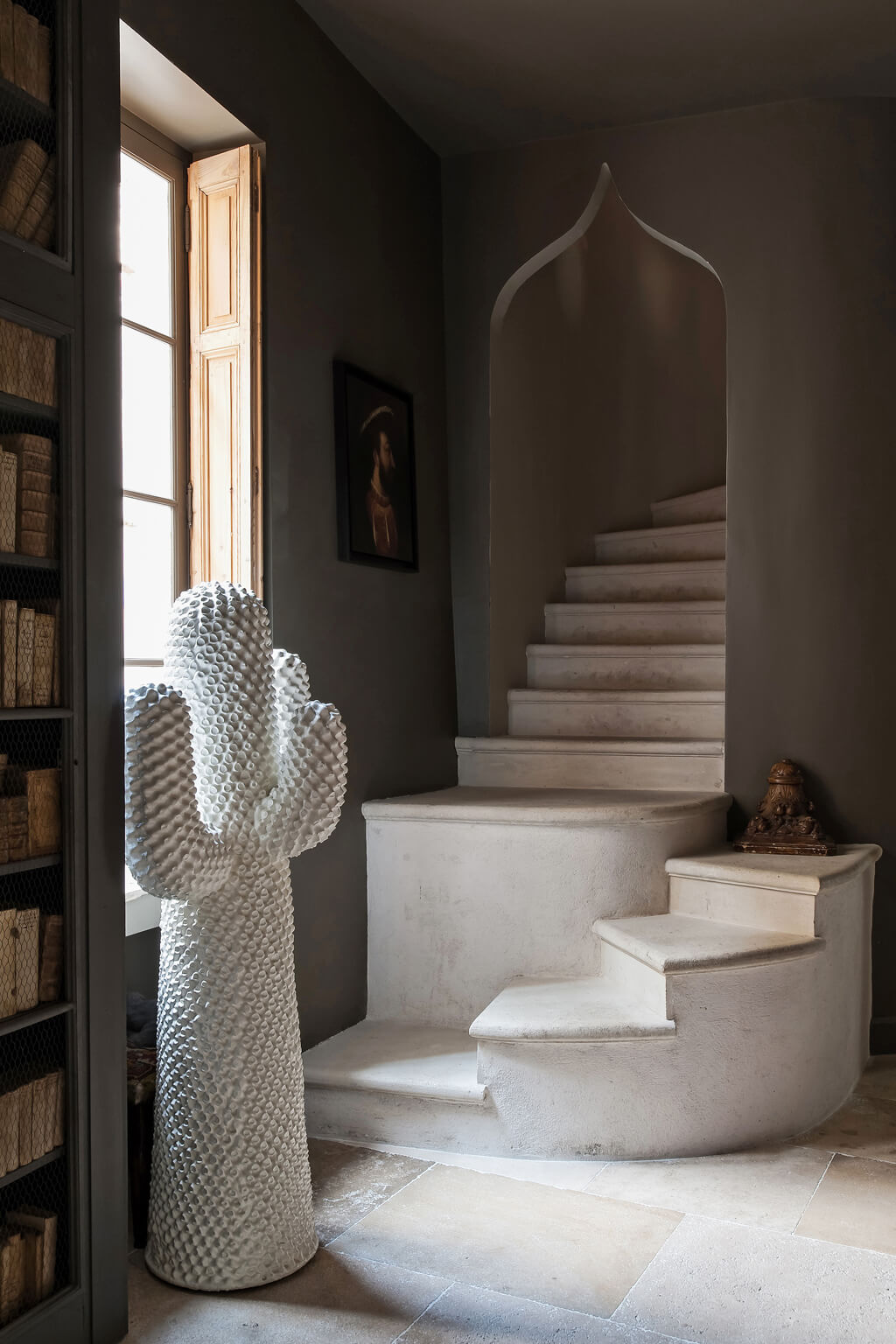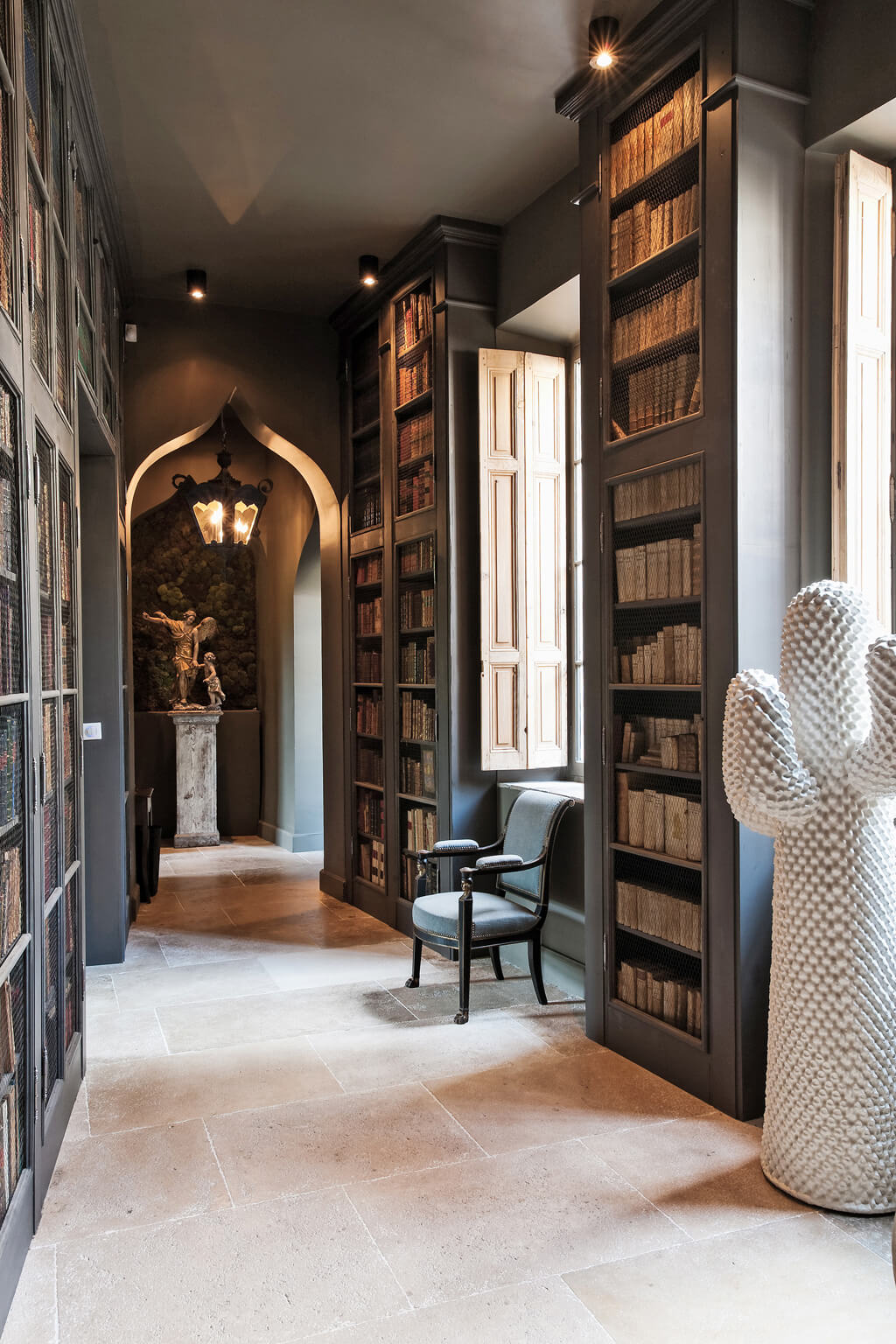 Oh these lanterns!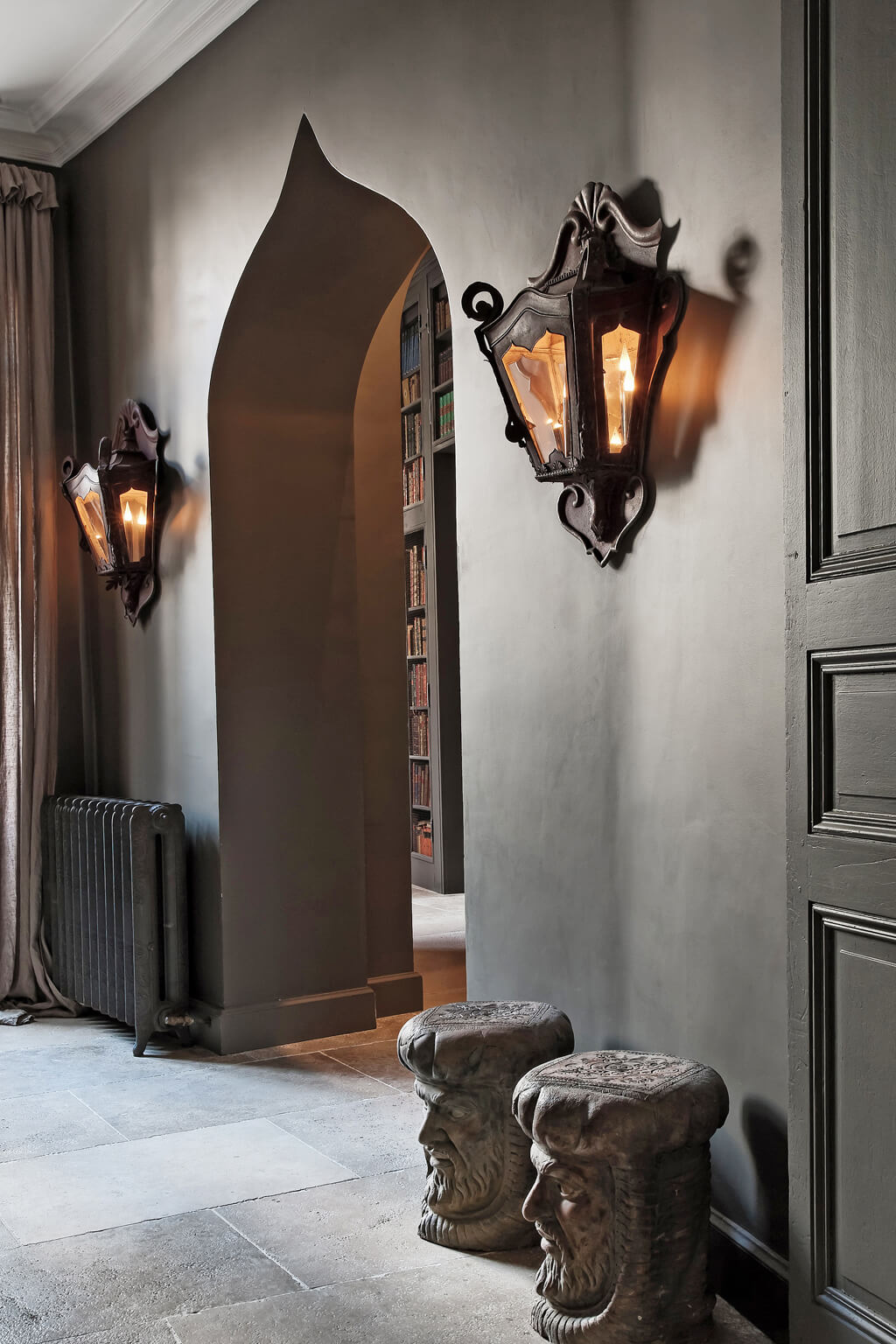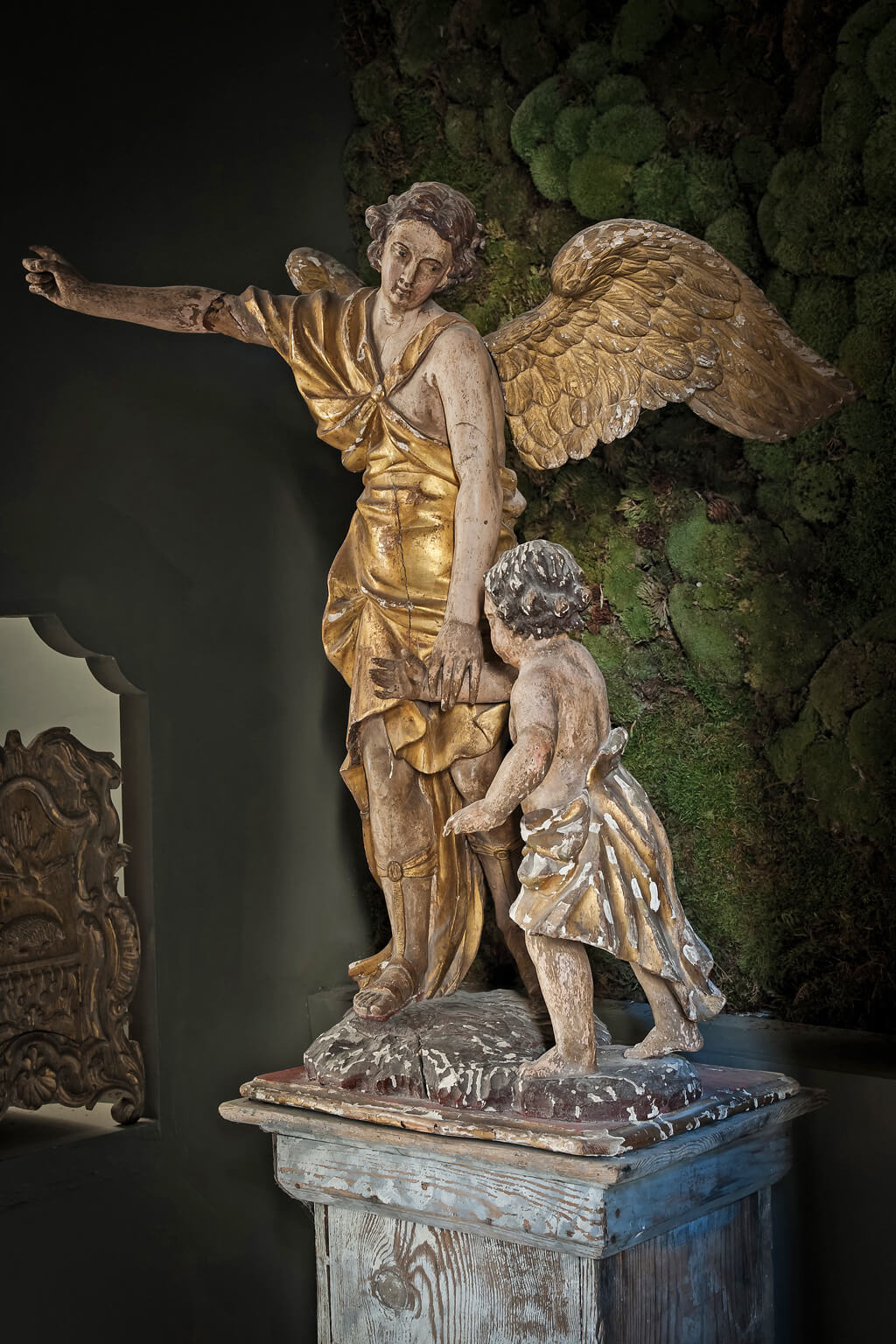 Art Collection in a South of France Chateau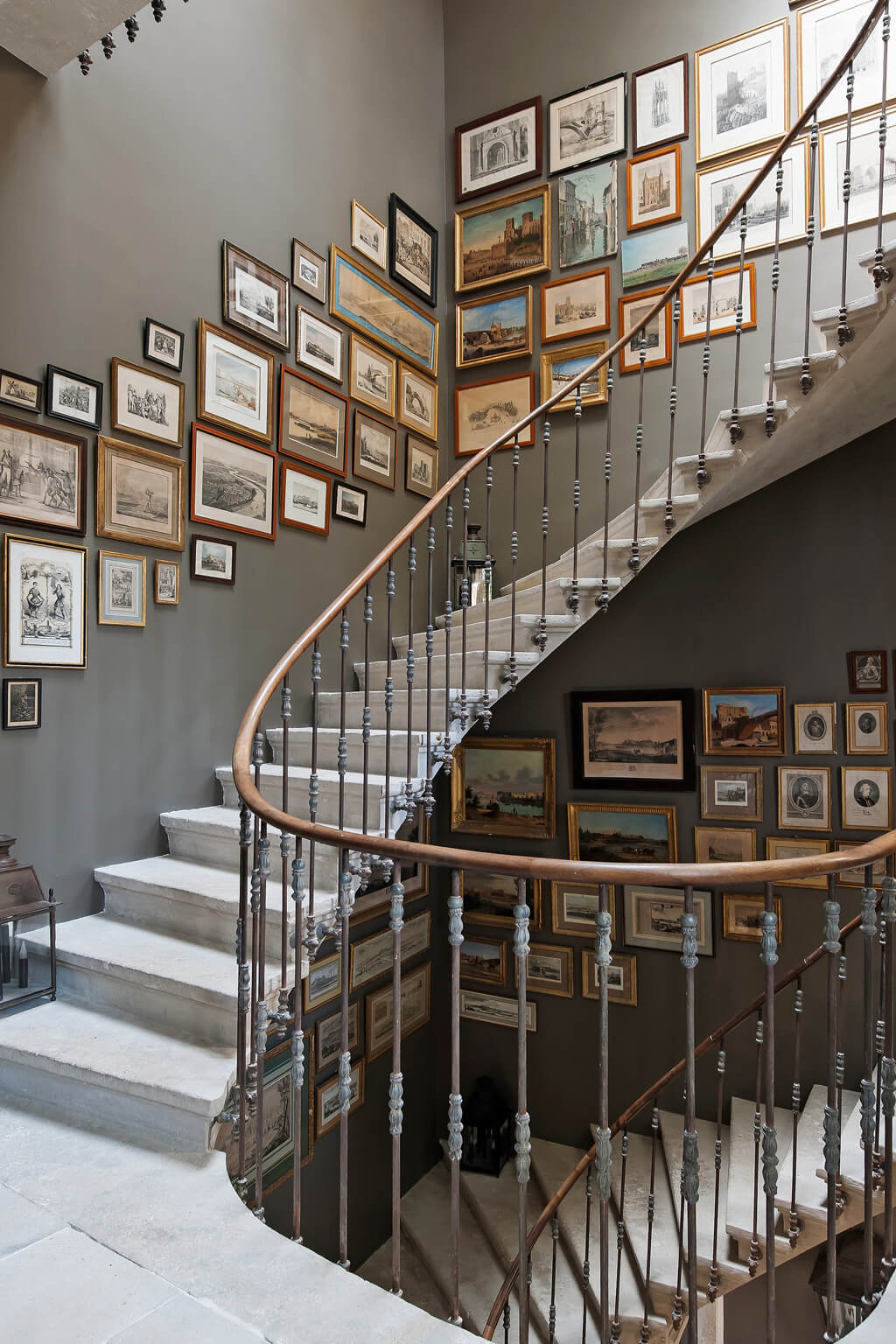 The hotel's private collection of many one-of-a-kind artworks and furnishings include more than 200 original aquarelle paintings and gravures depicting Avignon.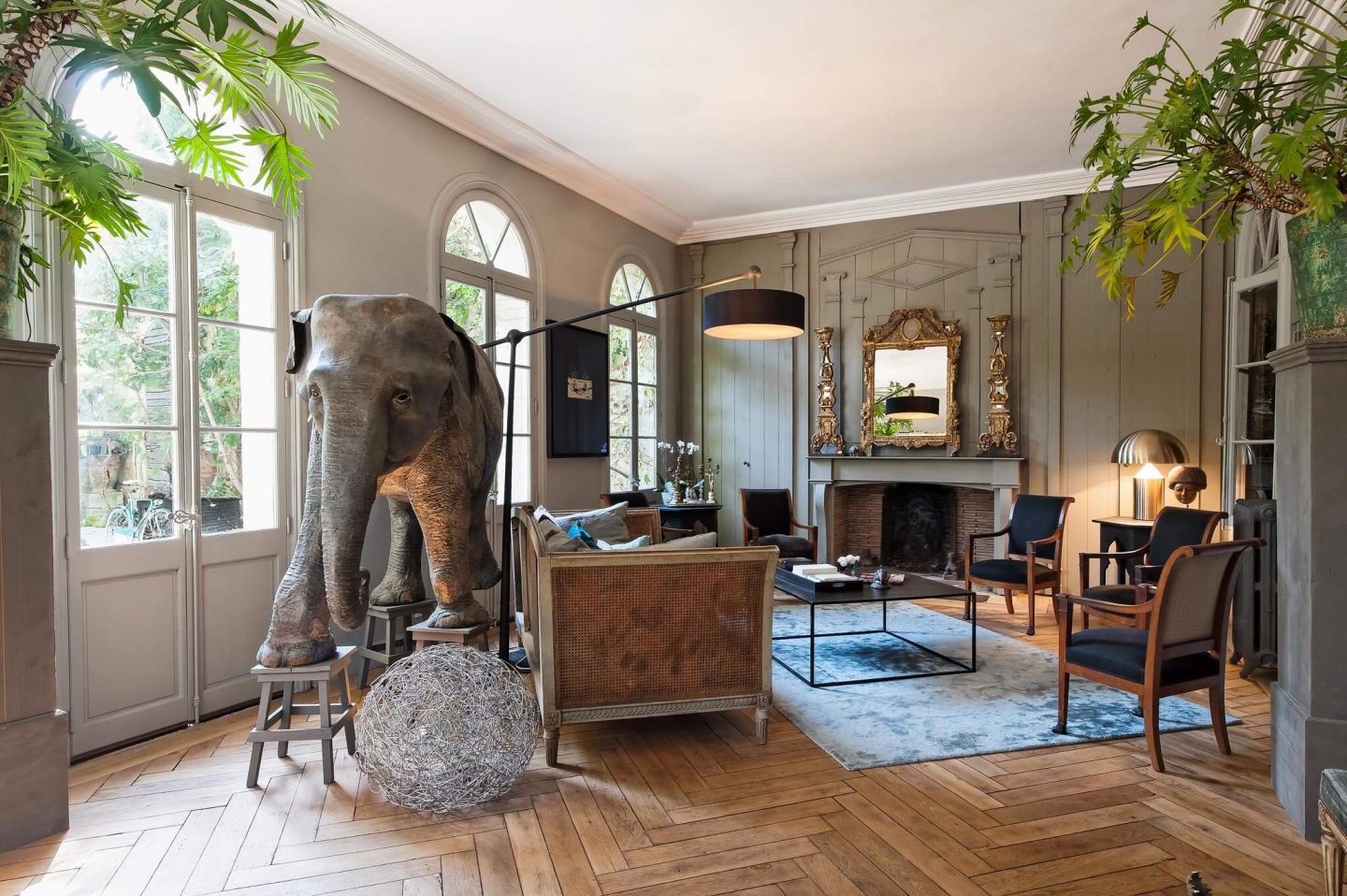 This unique art collection was once exhibited in the Palais des Papes.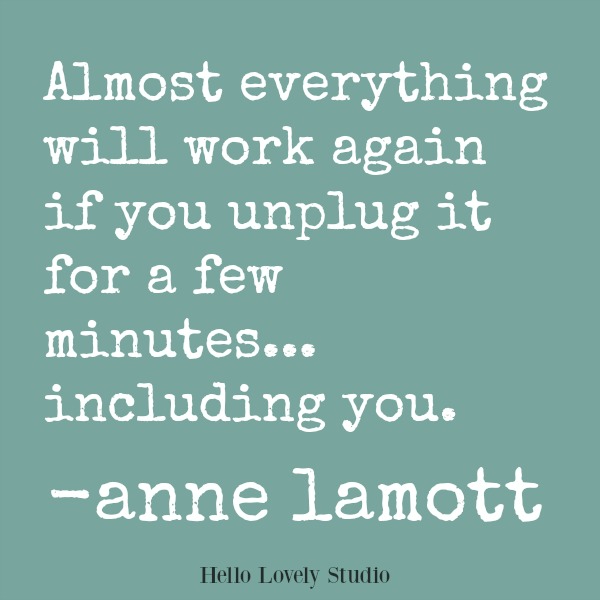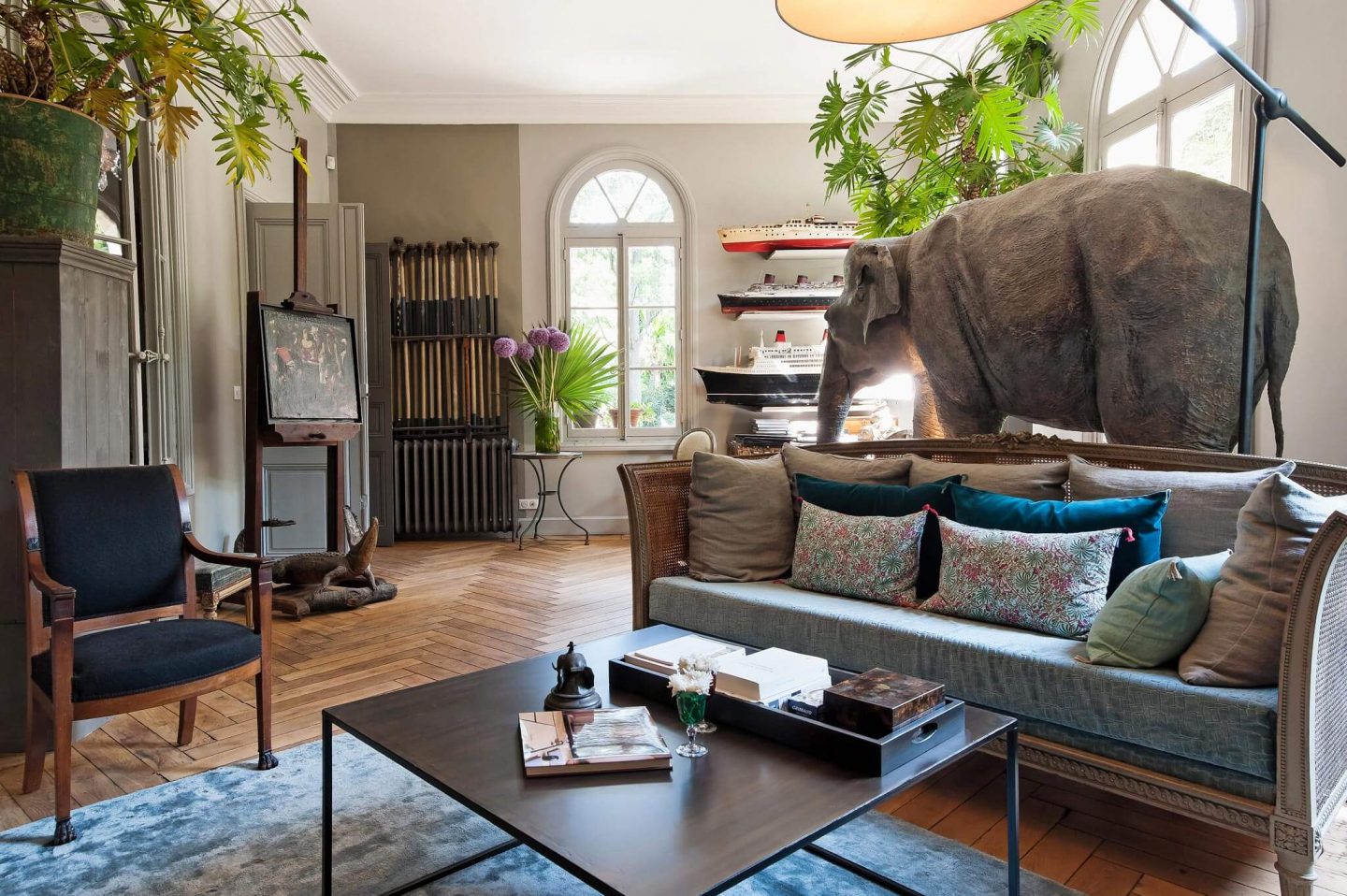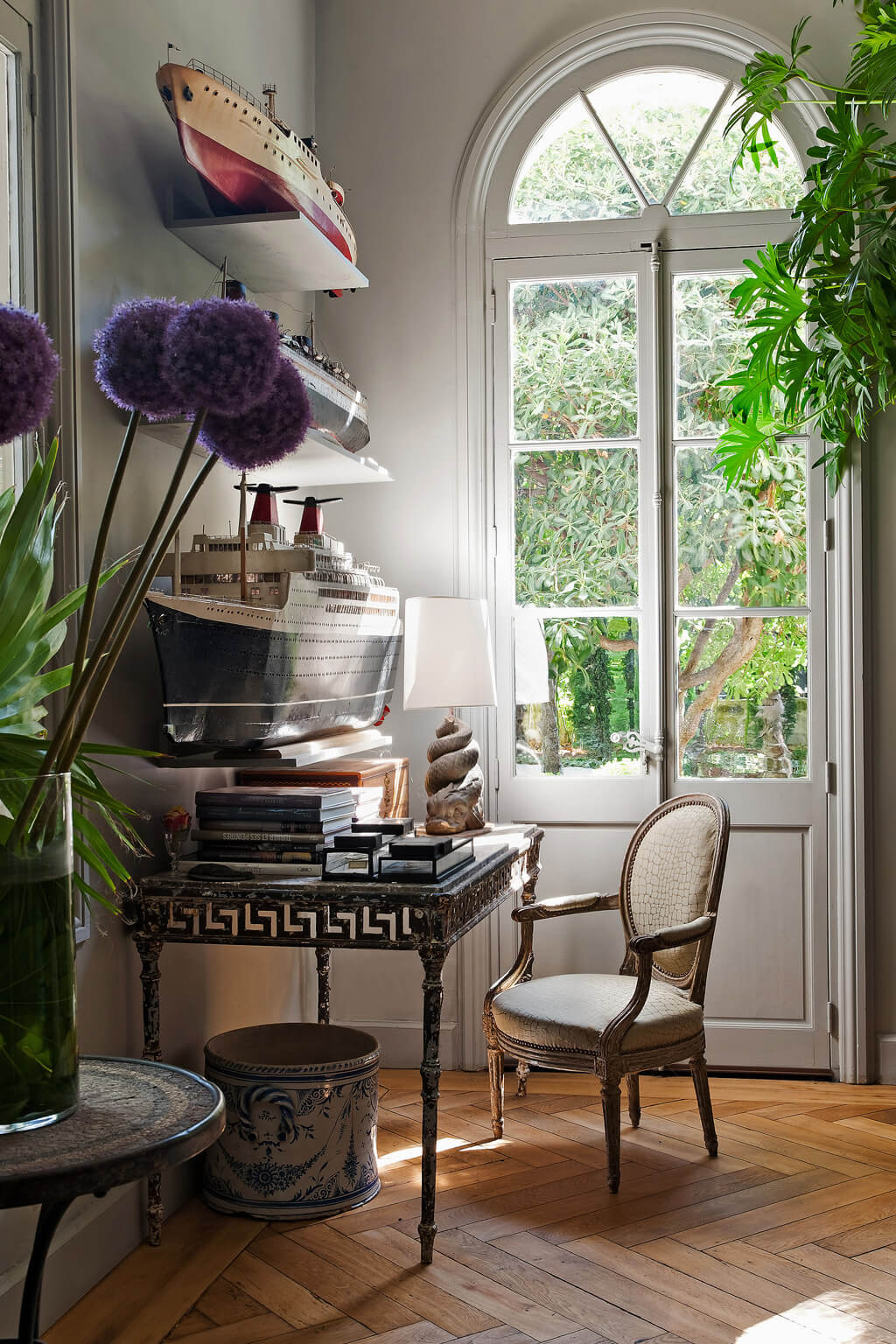 Eclectic Design in a Chateau's Dining Room
Chippy religious statues, wrinkled slipcovered chairs and Empire style chandeliers over a rustic farm table?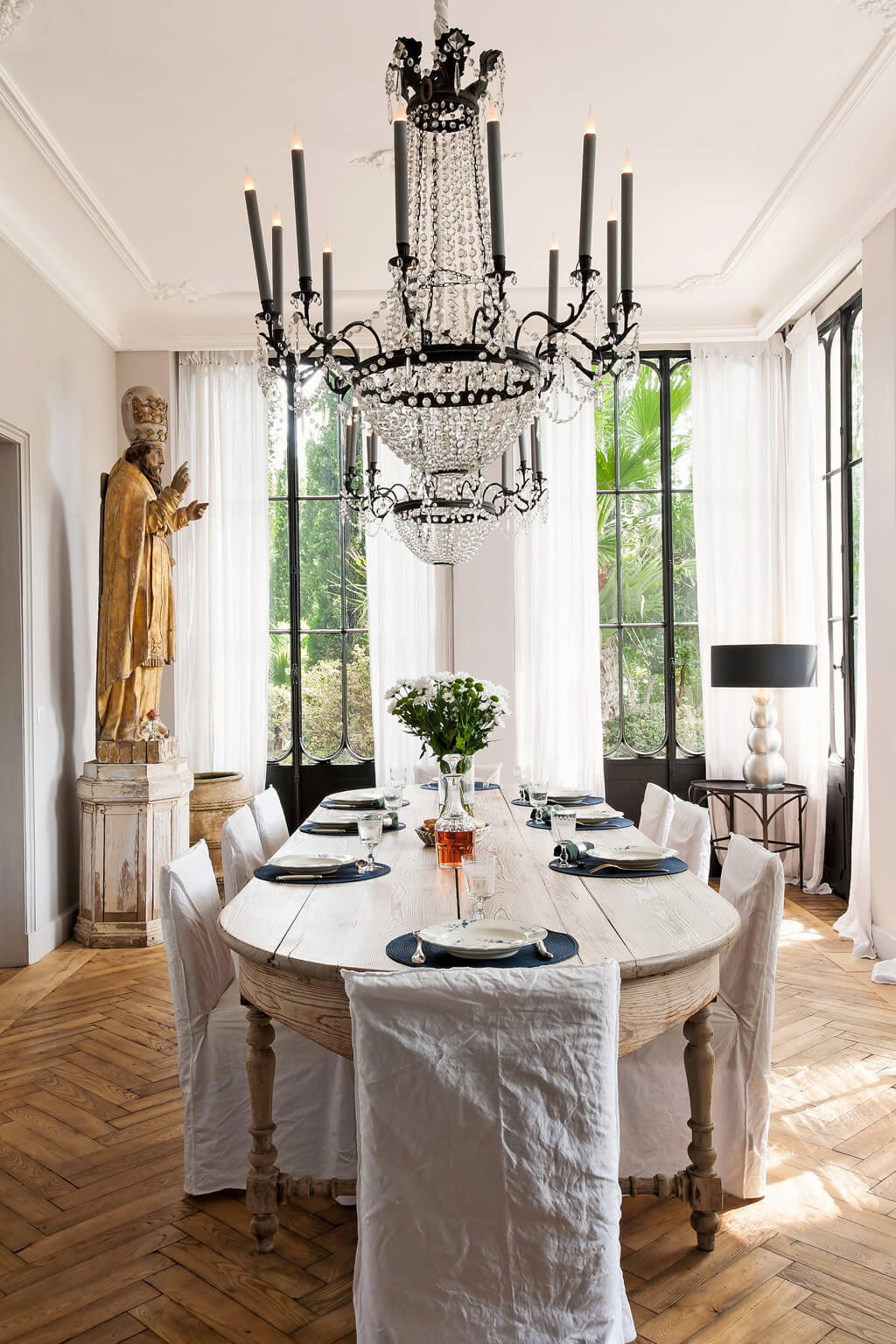 My favorite element is definitely the herringbone floors!
And the doors!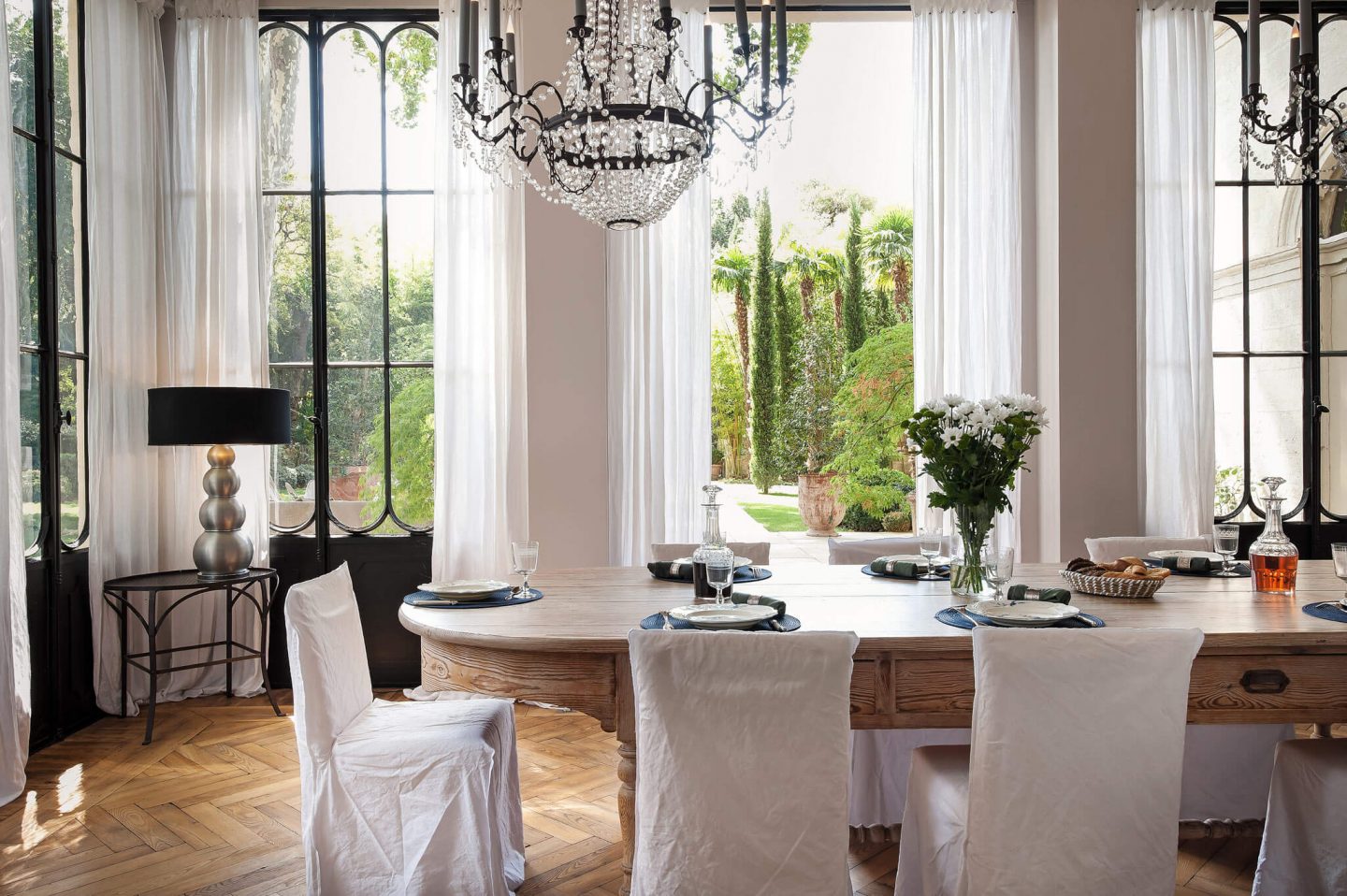 I am sure these photos make a lot of French country purists completely annoyed!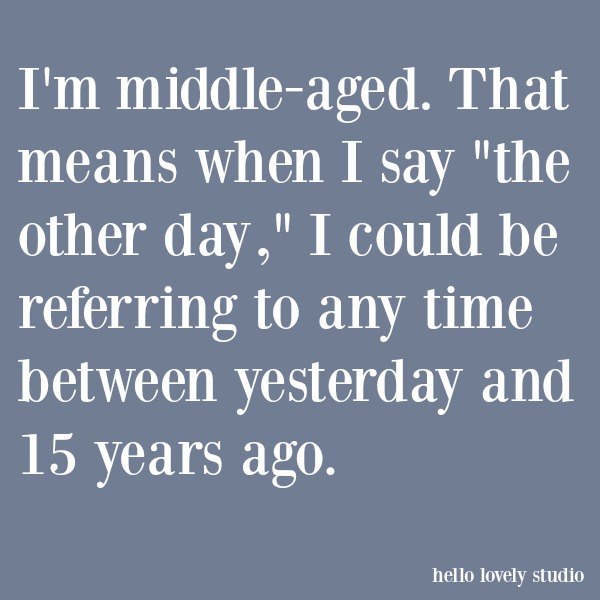 I mean, wouldn't you expect French toile panels and color in here?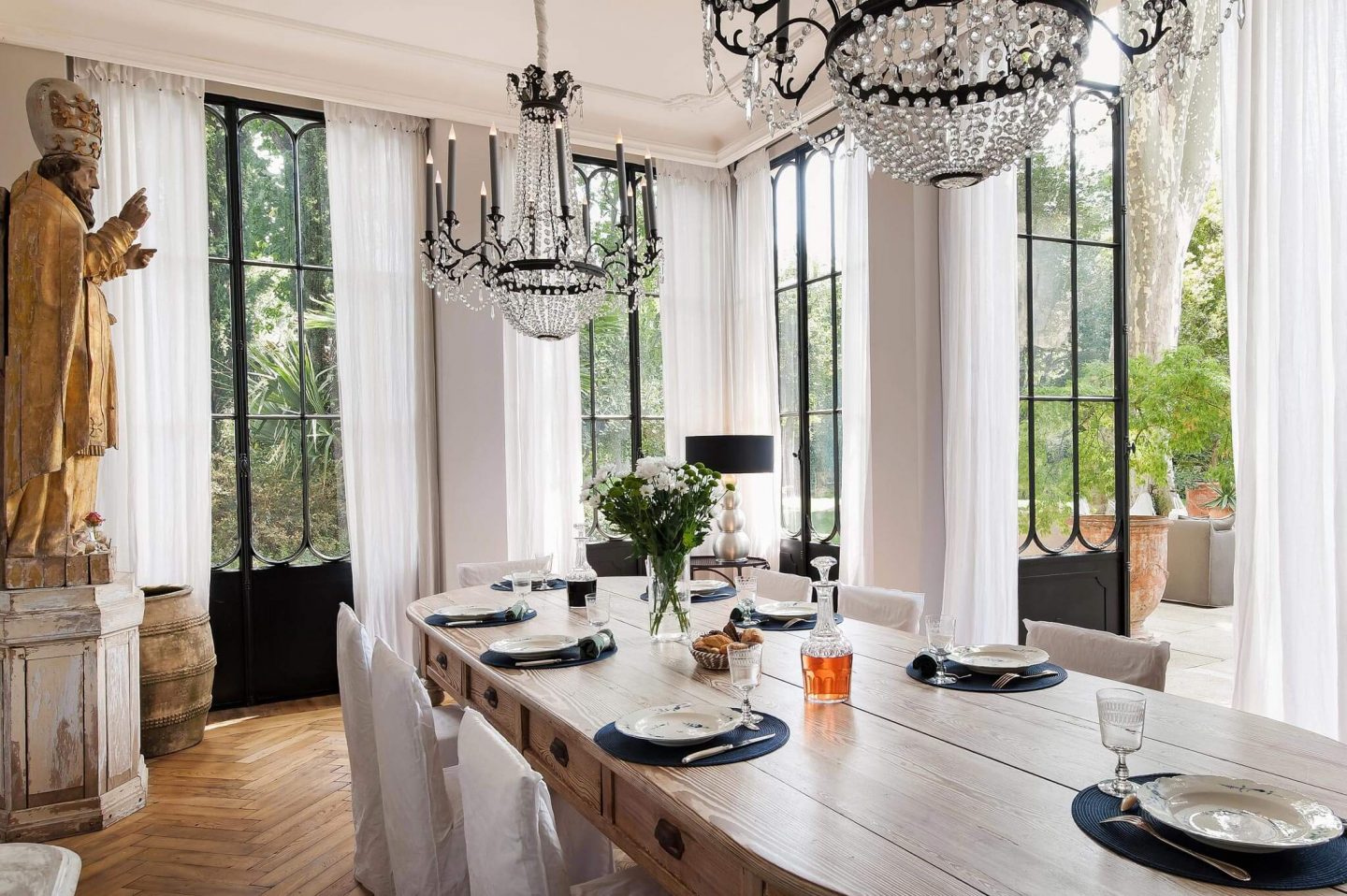 The restrained, greyed palette is consistent with the rest of the interiors.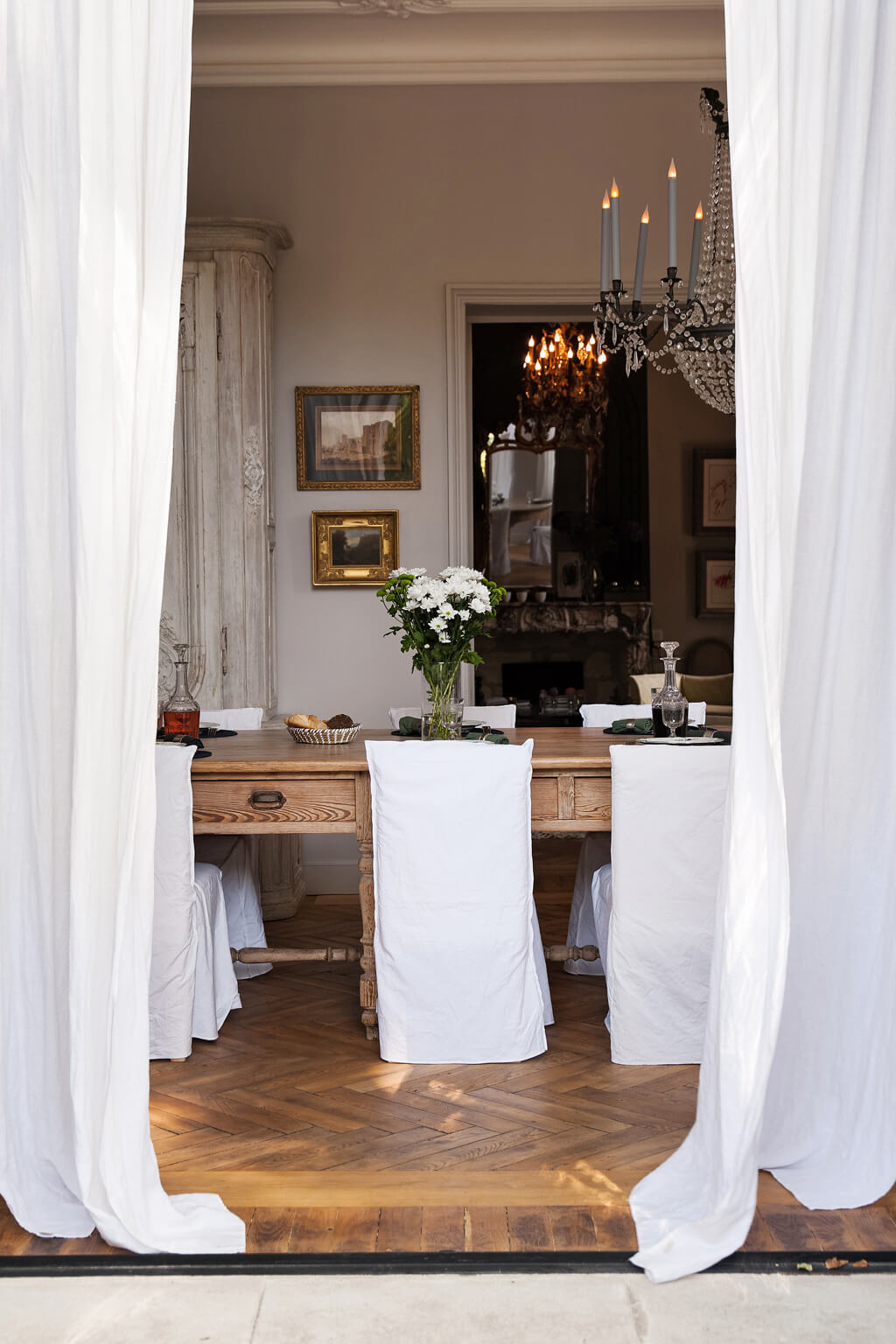 Modern French Style & A Surprising Mix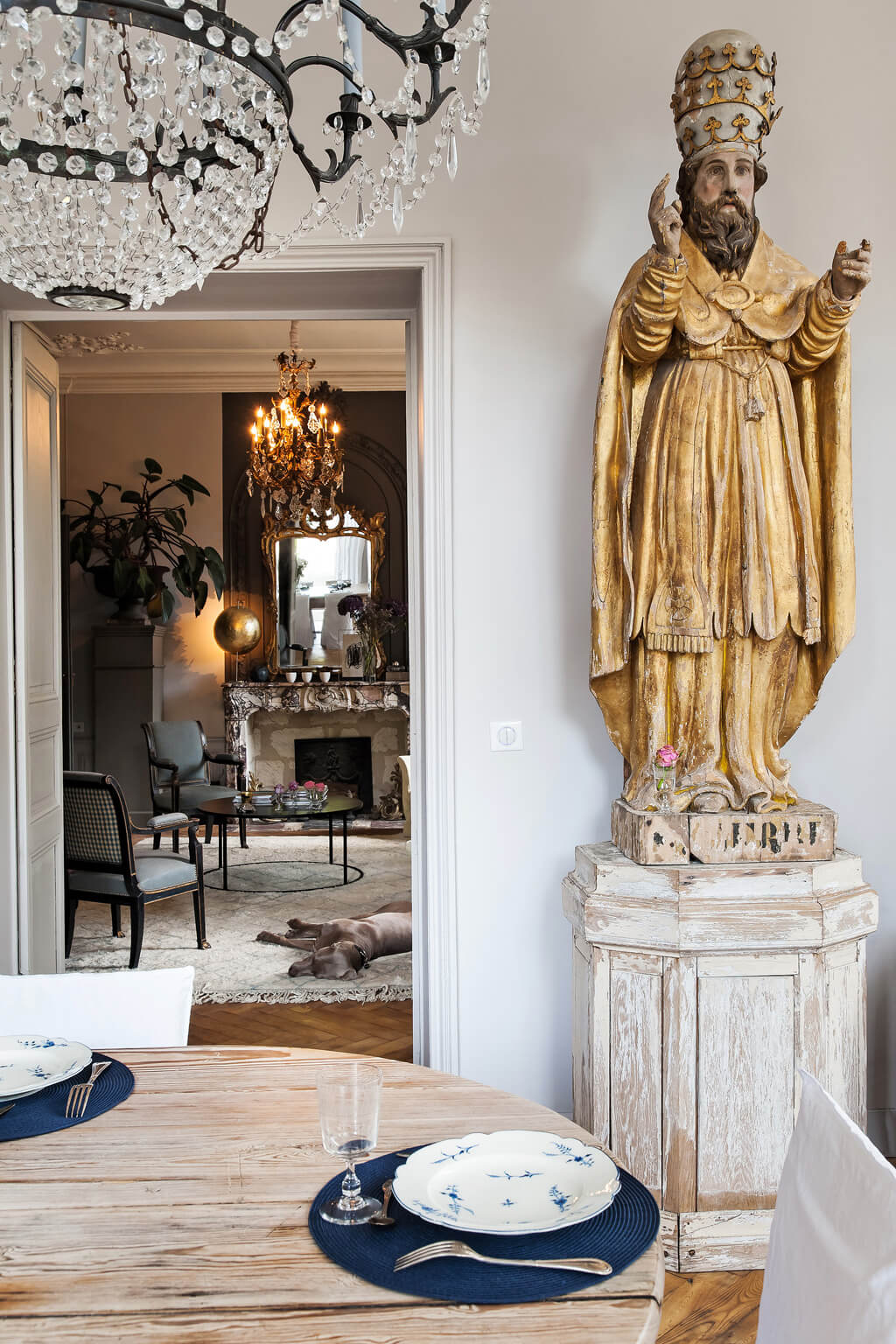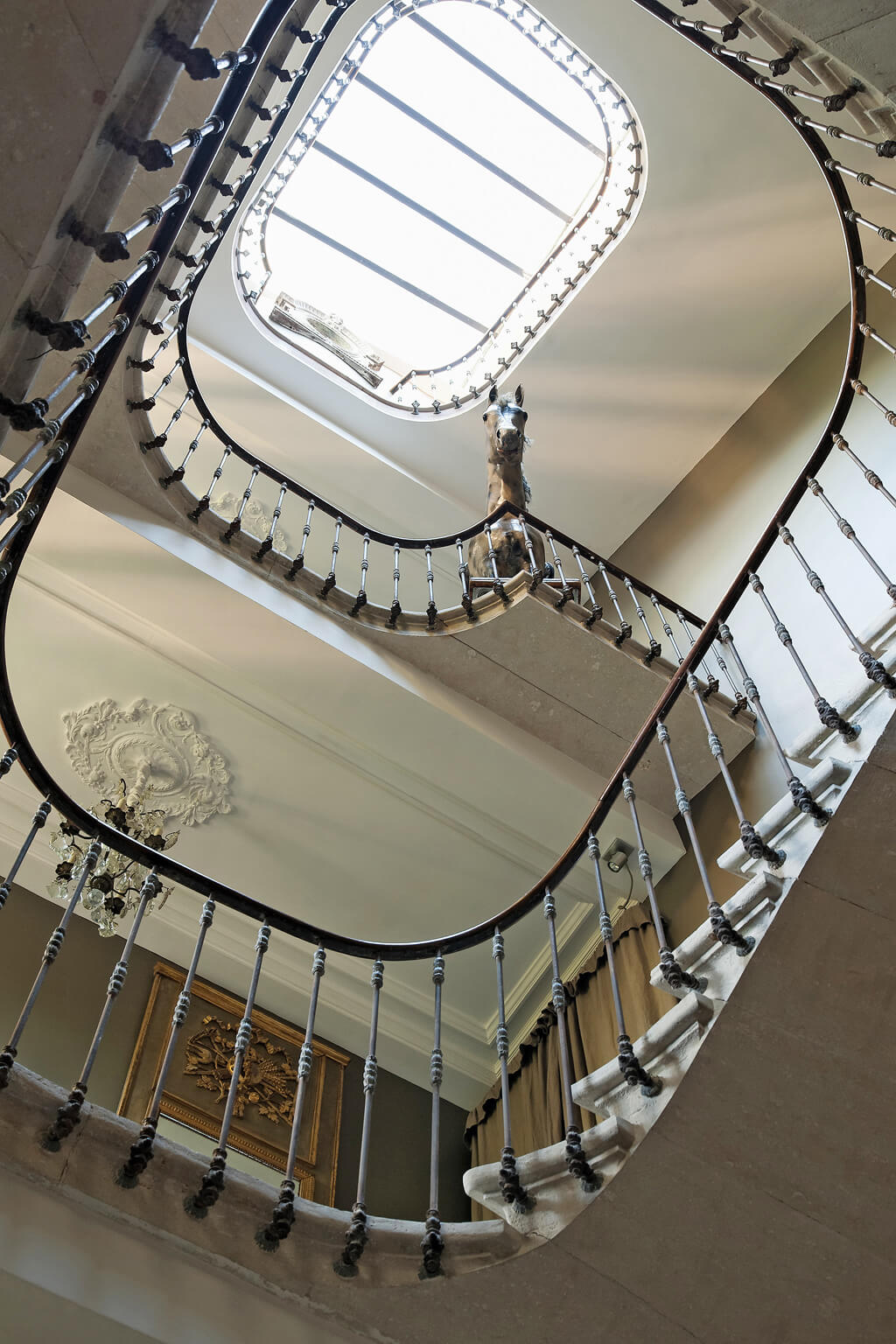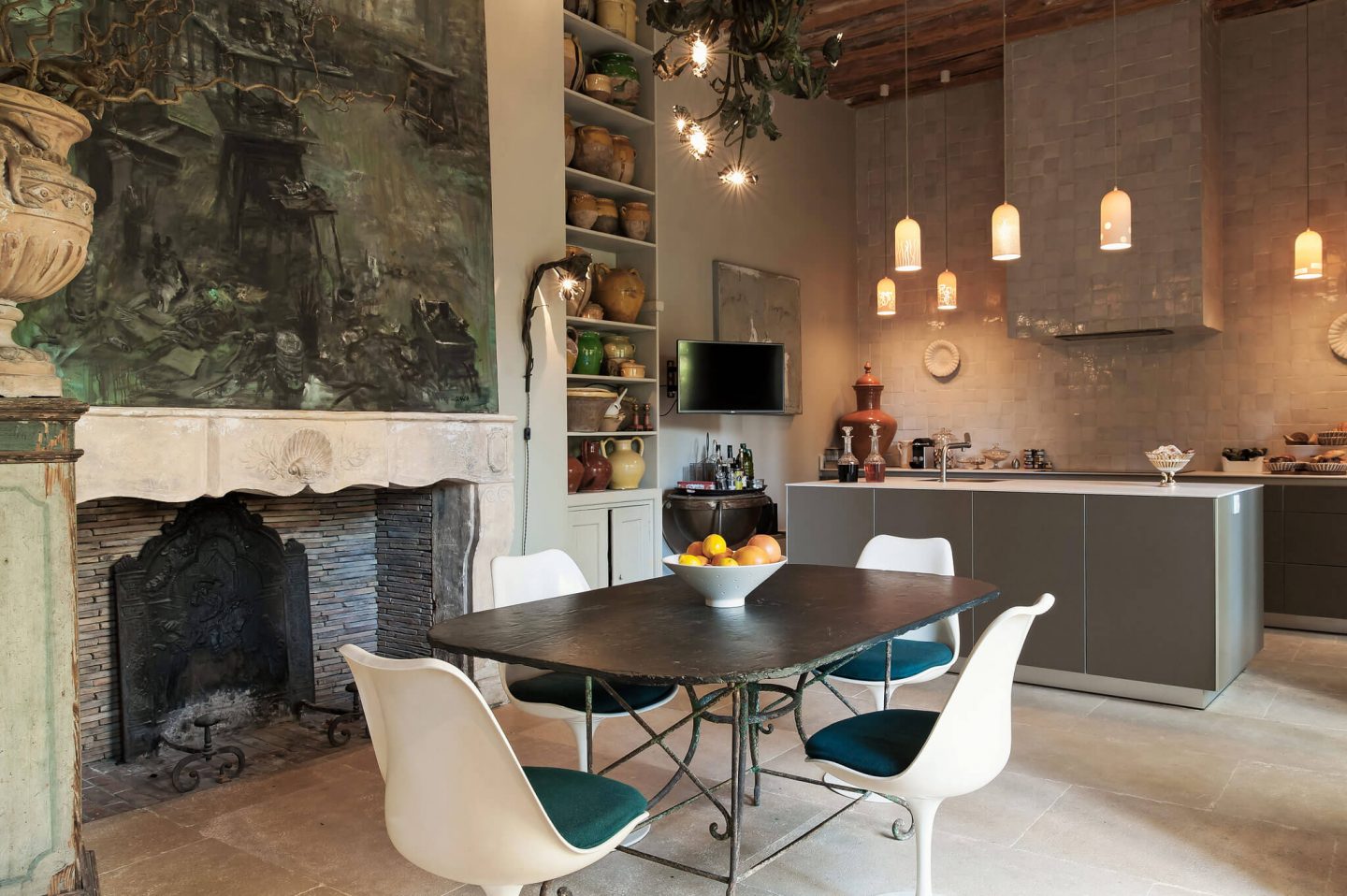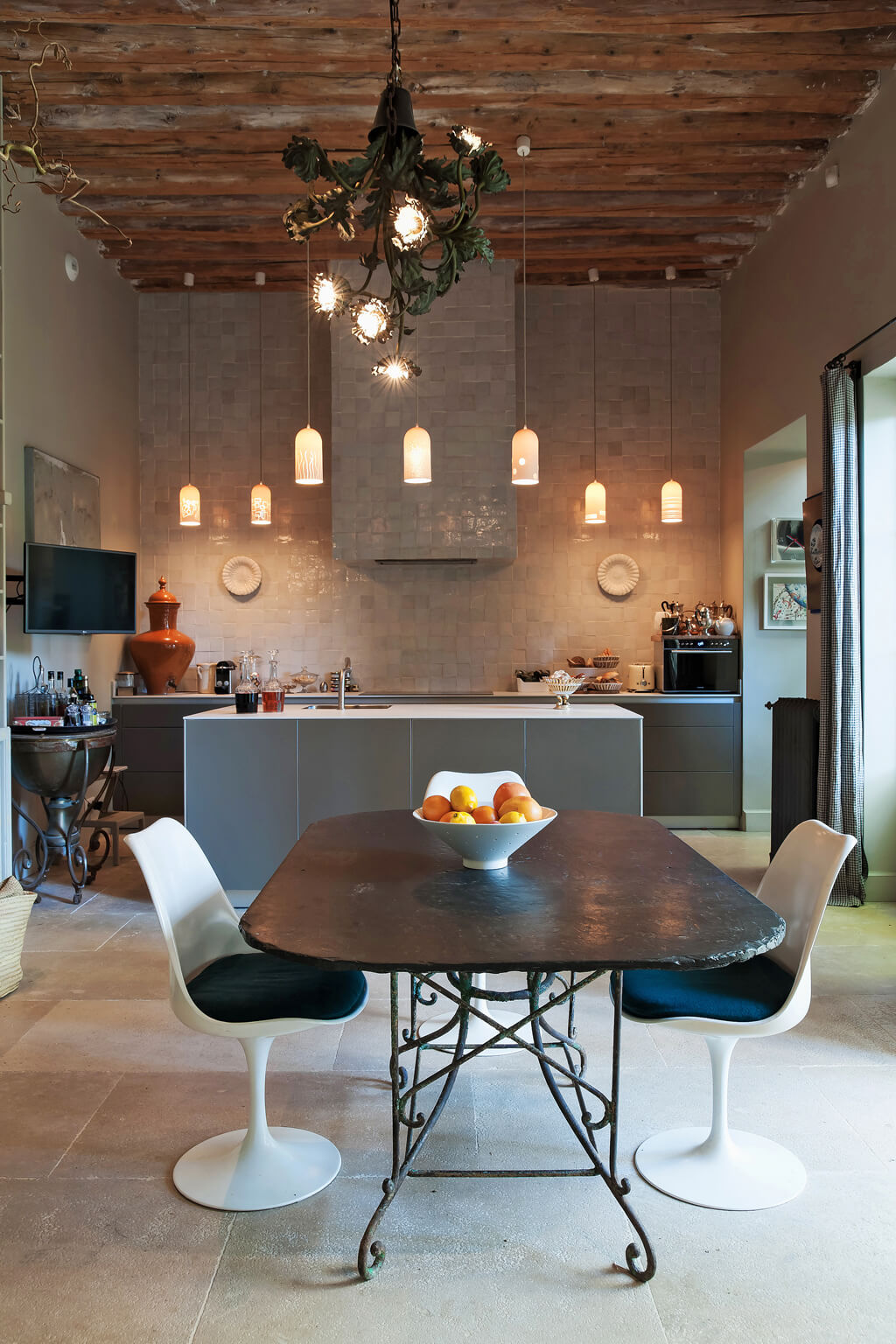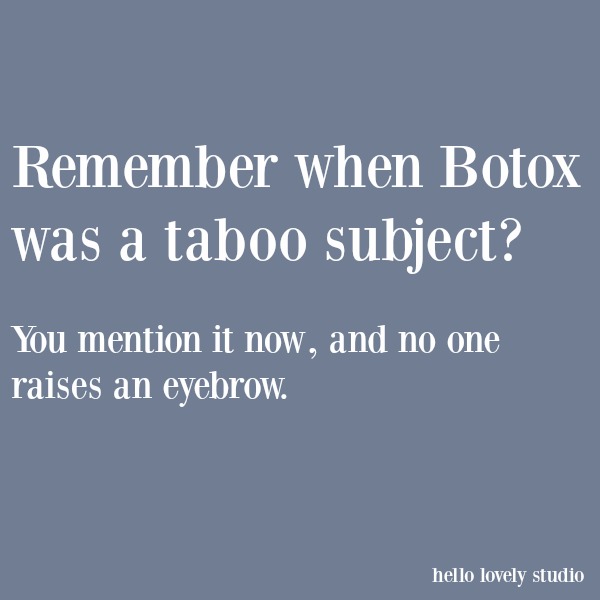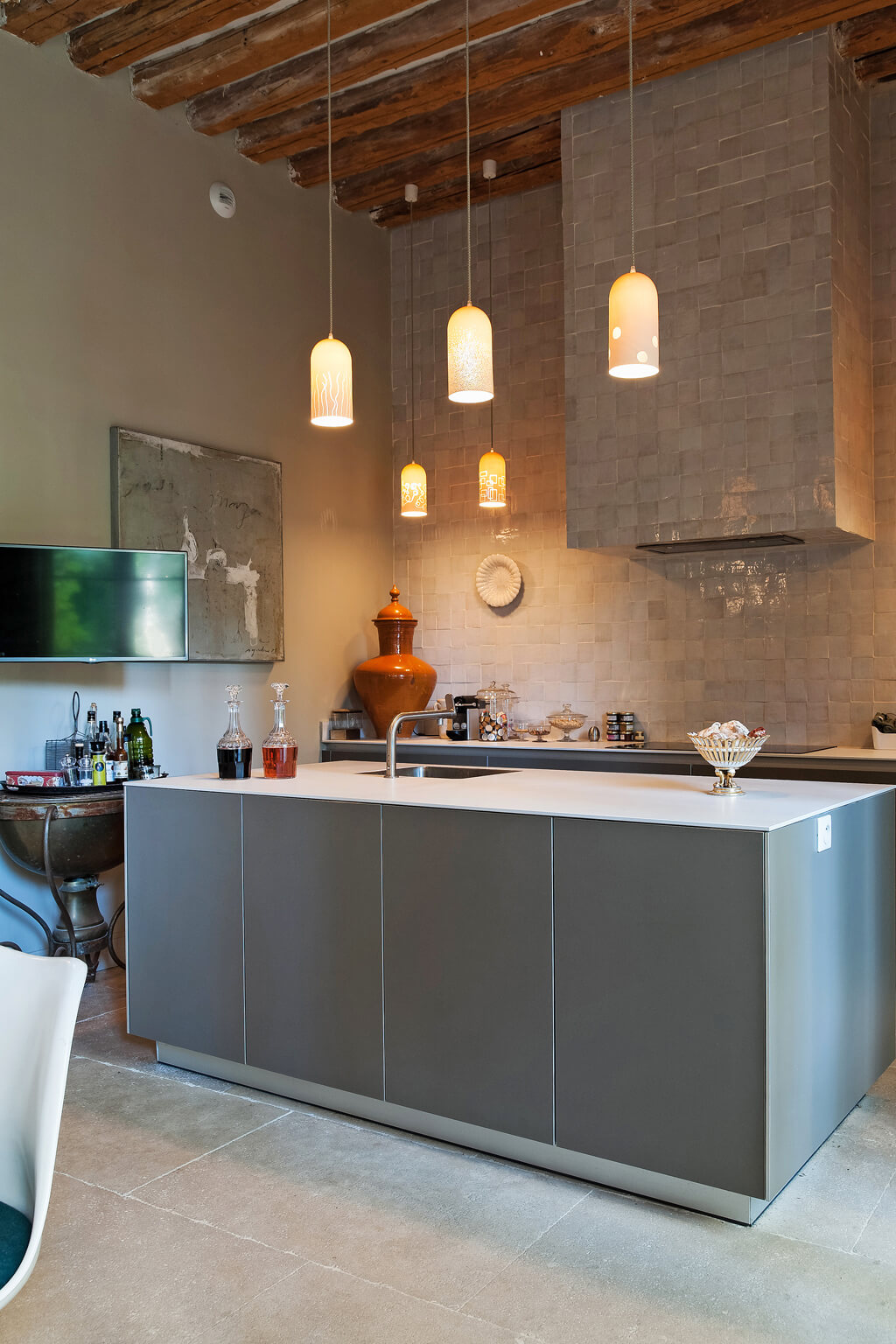 Avignon Hôtel Particulier Garden Splendor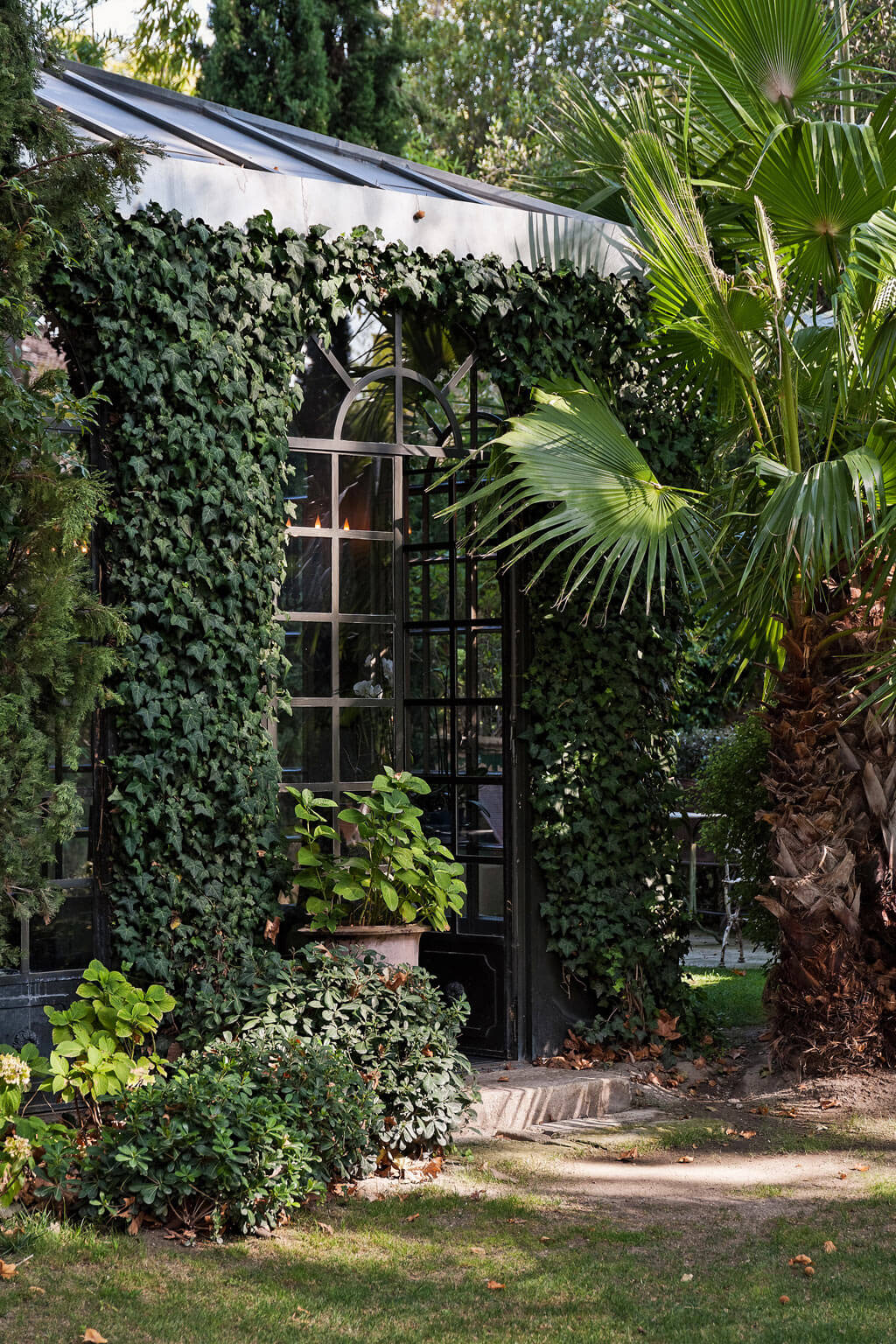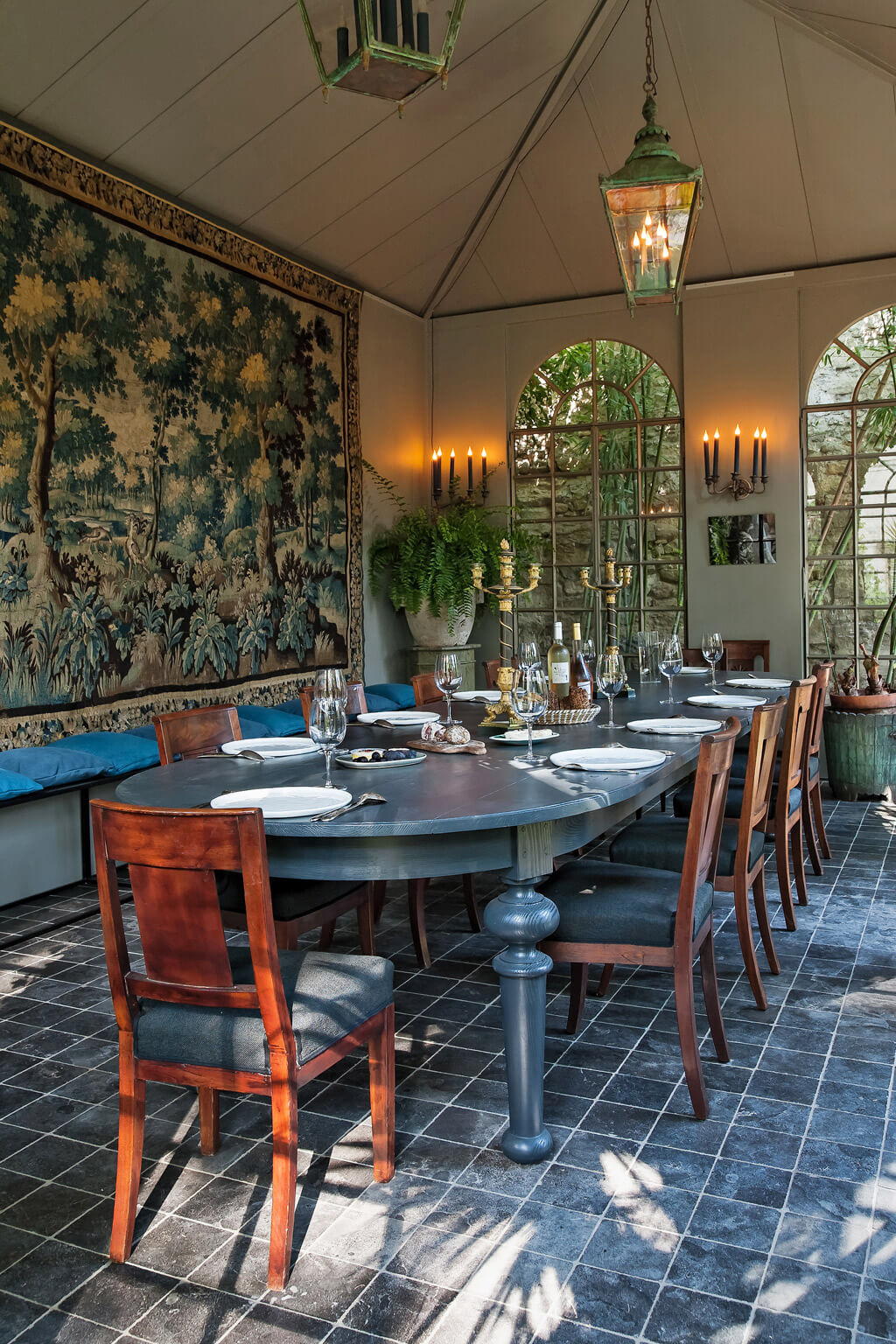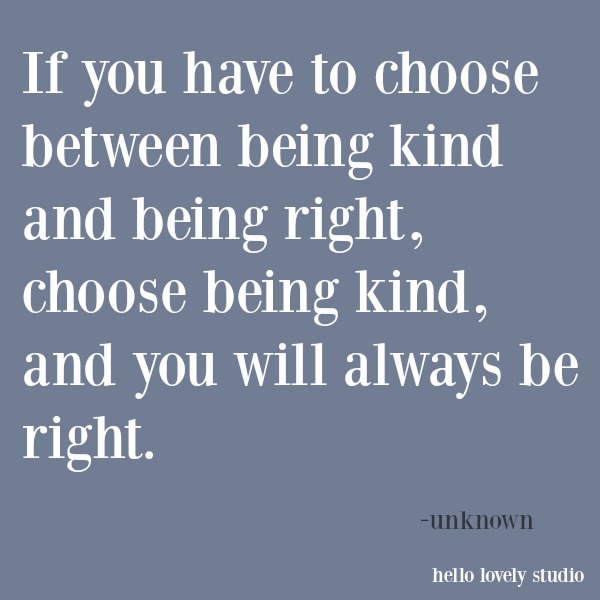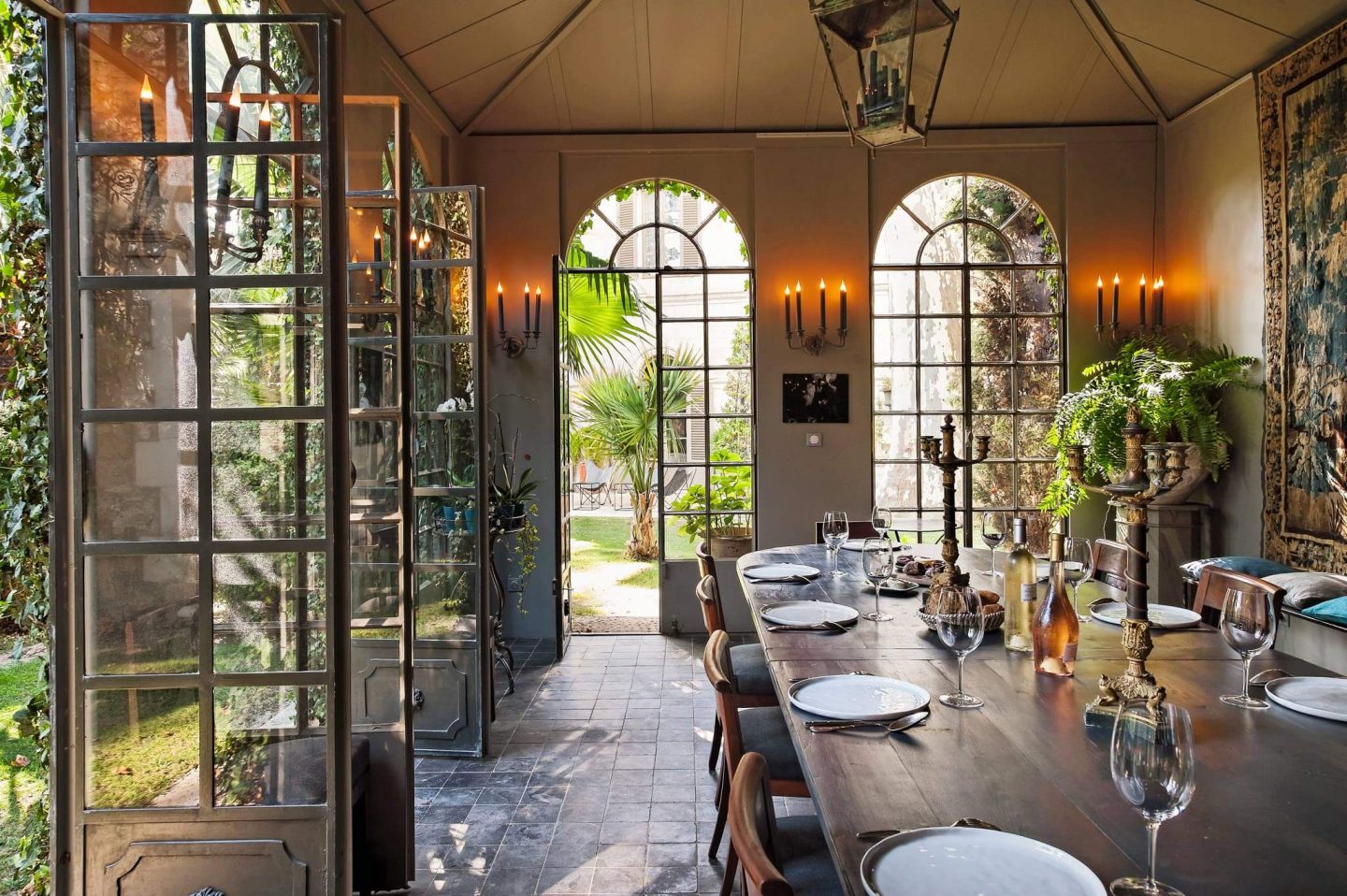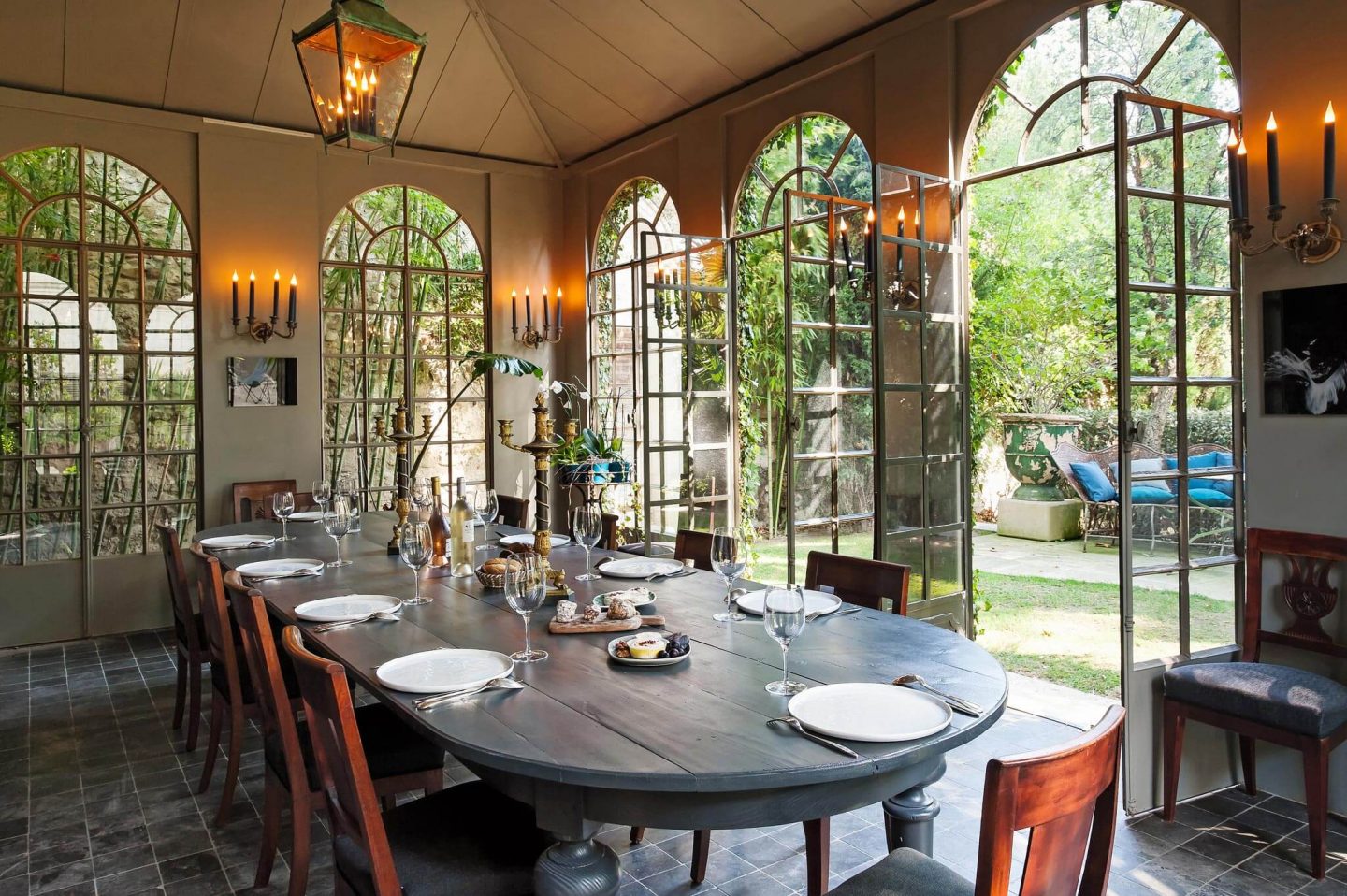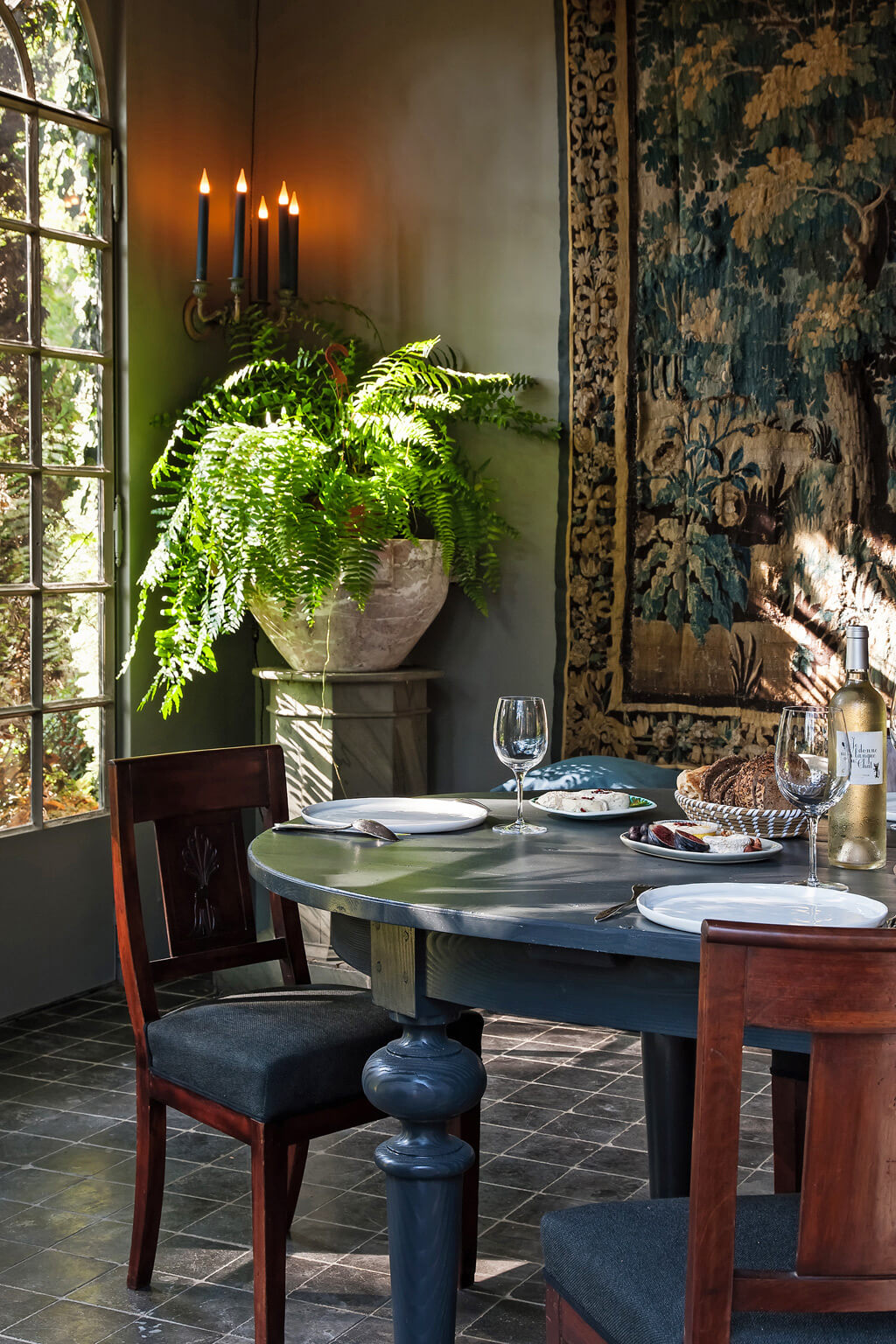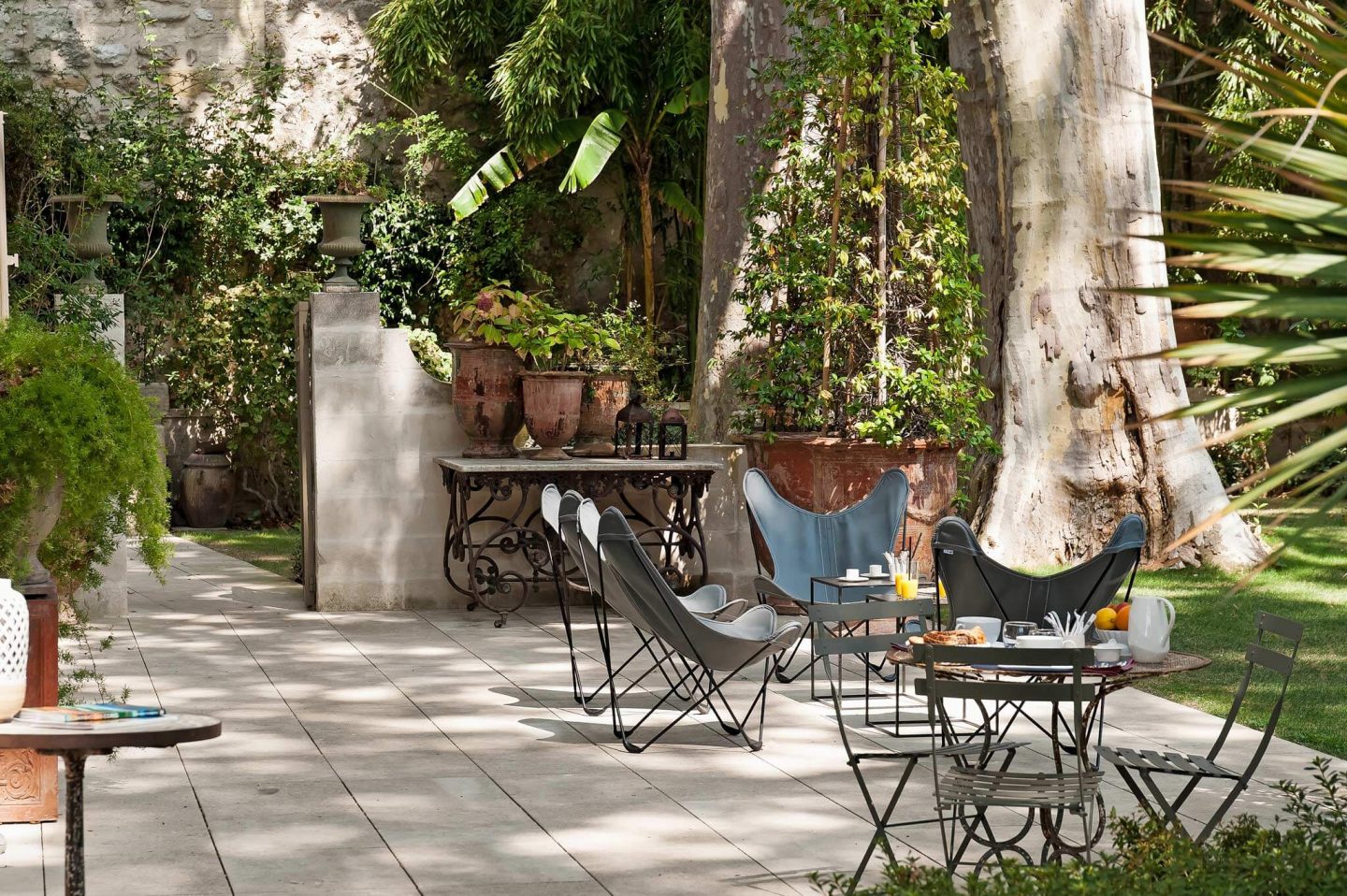 For a tour of the property's tranquil gardens, SEE THIS.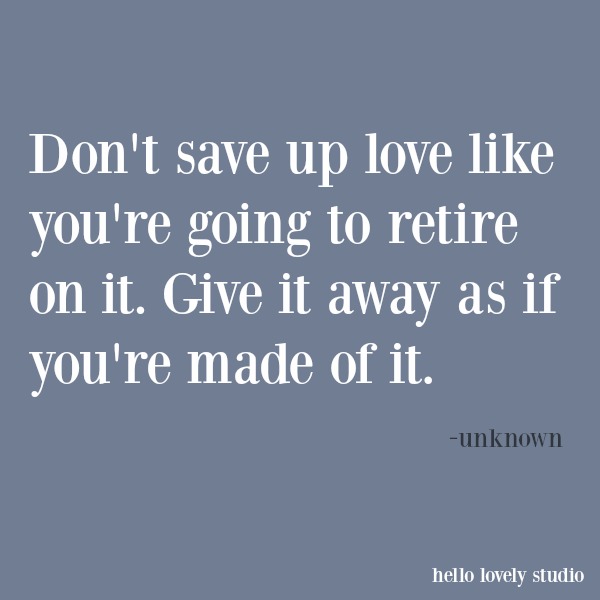 If you are in the mood for more Frenchie lovely, see THIS and THIS.
I independently selected products in this post—if you buy from one of my links, I may earn a commission.
Peace to you right where you are.
-michele
Thanks for shopping RIGHT HERE to keep decor inspiration flowing on Hello Lovely!
Hello Lovely is a participant in the Amazon Services LLC Associates Program, an affiliate advertising program designed to provide a means for sites to earn fees by linking to Amazon.com and affiliated sites.