Her name is synonymous with romantic, white, ethereal, effortless beauty and style, and her lovely work empowers us to gaze at our own spaces with a freshened perspective. Favorite buzzwords on this site include "timeless" and "tranquil," and the editor, writer and stylist Fifi O'Neill knows her way around both. The busy interiors expert who is originally from Paris produces features for magazines including Country Living and is the author of several books. Shades of White: Serene Spaces For Effortless Living (CICO Books, 2021) with all of its gorgeous photography from Mark Lohman is a personal favorite, and today it's in the spotlight.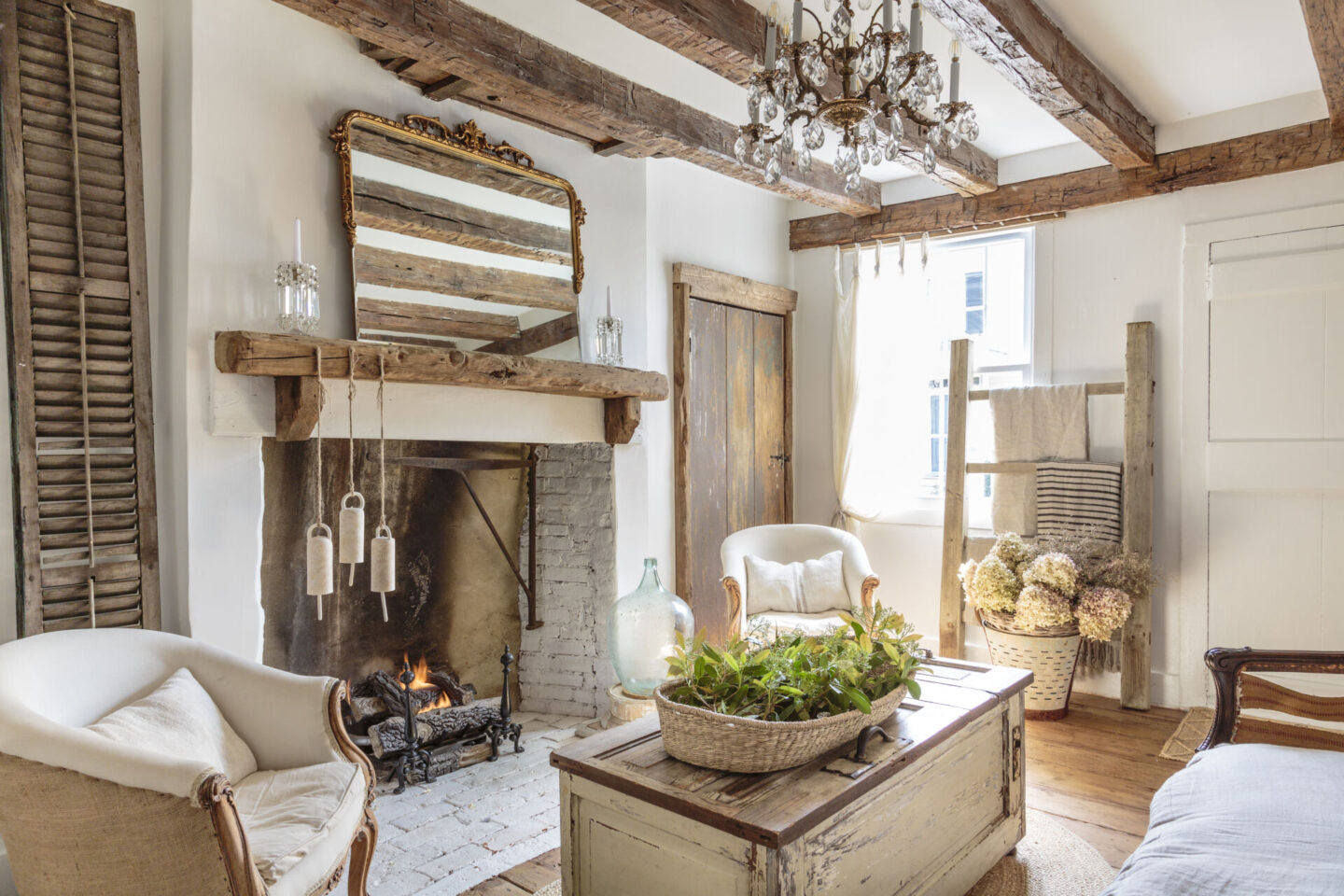 Source: CICO Books, 2021; Author/Styling: Fifi O'Neill; Photography: Mark Lohman
Fifi O'Neill & Serene SHADES OF WHITE
Has it truly been a dozen years since ROMANTIC PRAIRIE STYLE by Fifi O'Neill became a bestseller and inspired a legion of decorators, country-loving homebodies, and European country design freaks like me?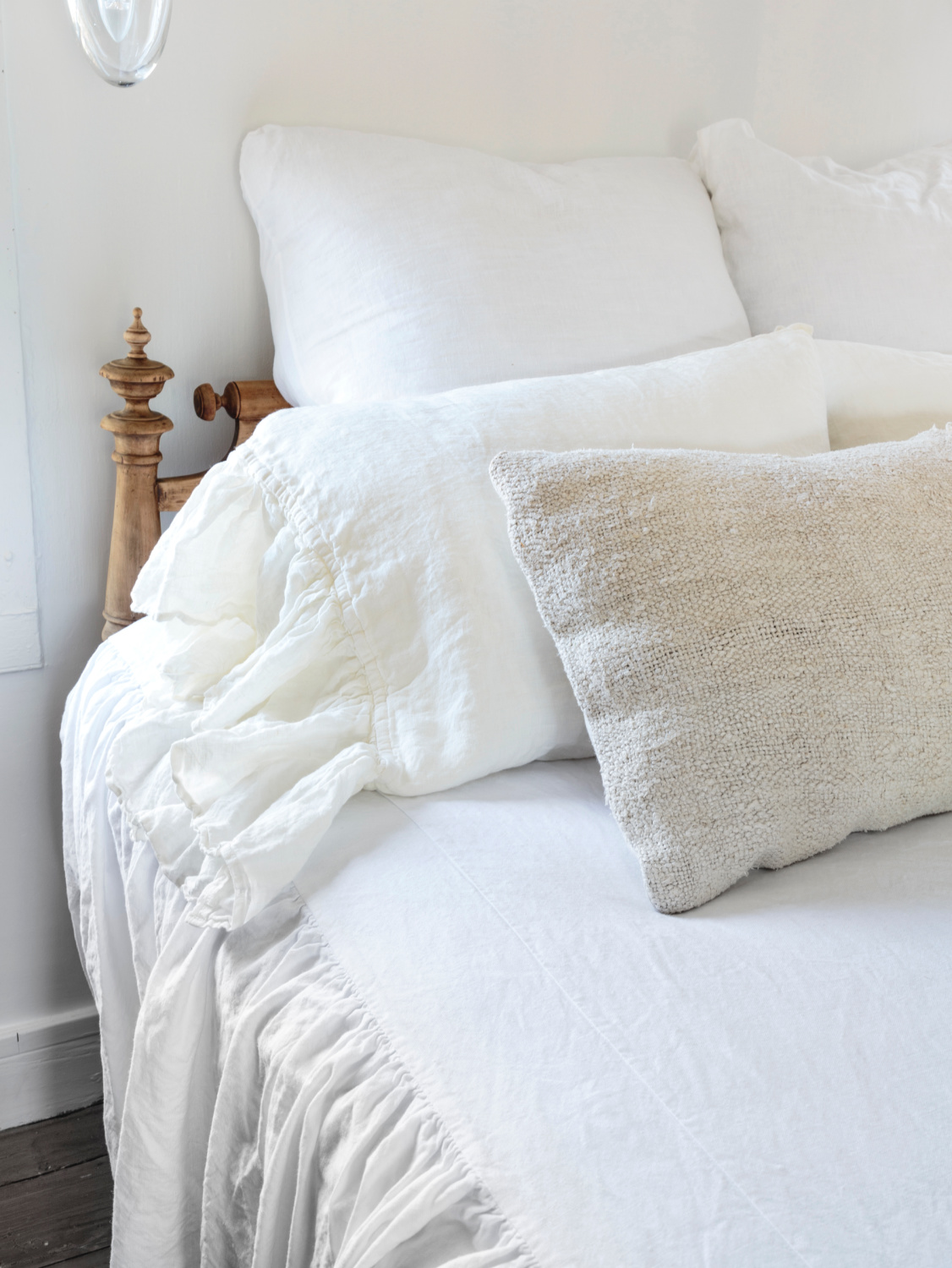 I recall falling in love with the pale interiors and home tours in that beautiful 2011 book! Fifi was far ahead of social media trends…it took "modern farmhouse" and then "cottage-core" many years to catch up and captivate the mainstream.
Maybe that's why 2021's Shades of White feels so fresh and relevant two years after publication.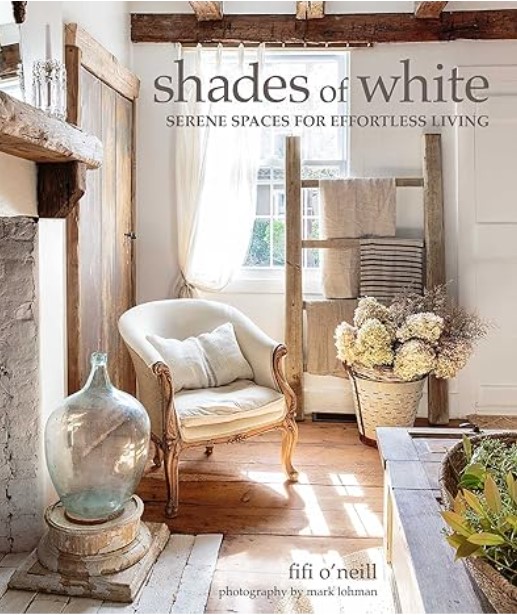 Is it a book of formulas for getting white right and DIY tutorials to create the look? No, no, no, mes amis. Instead, we are gently welcomed into 12 homes embracing shades of white peacefully, uniquely, and gracefully.
One of my favorite tours in this book whisks us away to Seattle where vintage style sings harmoniously with country French charm thanks to a patient, thoughtful homeowner.
Hushed Whites & Greige in a Seattle Home
There's so much to admire as soon as you step through the front door…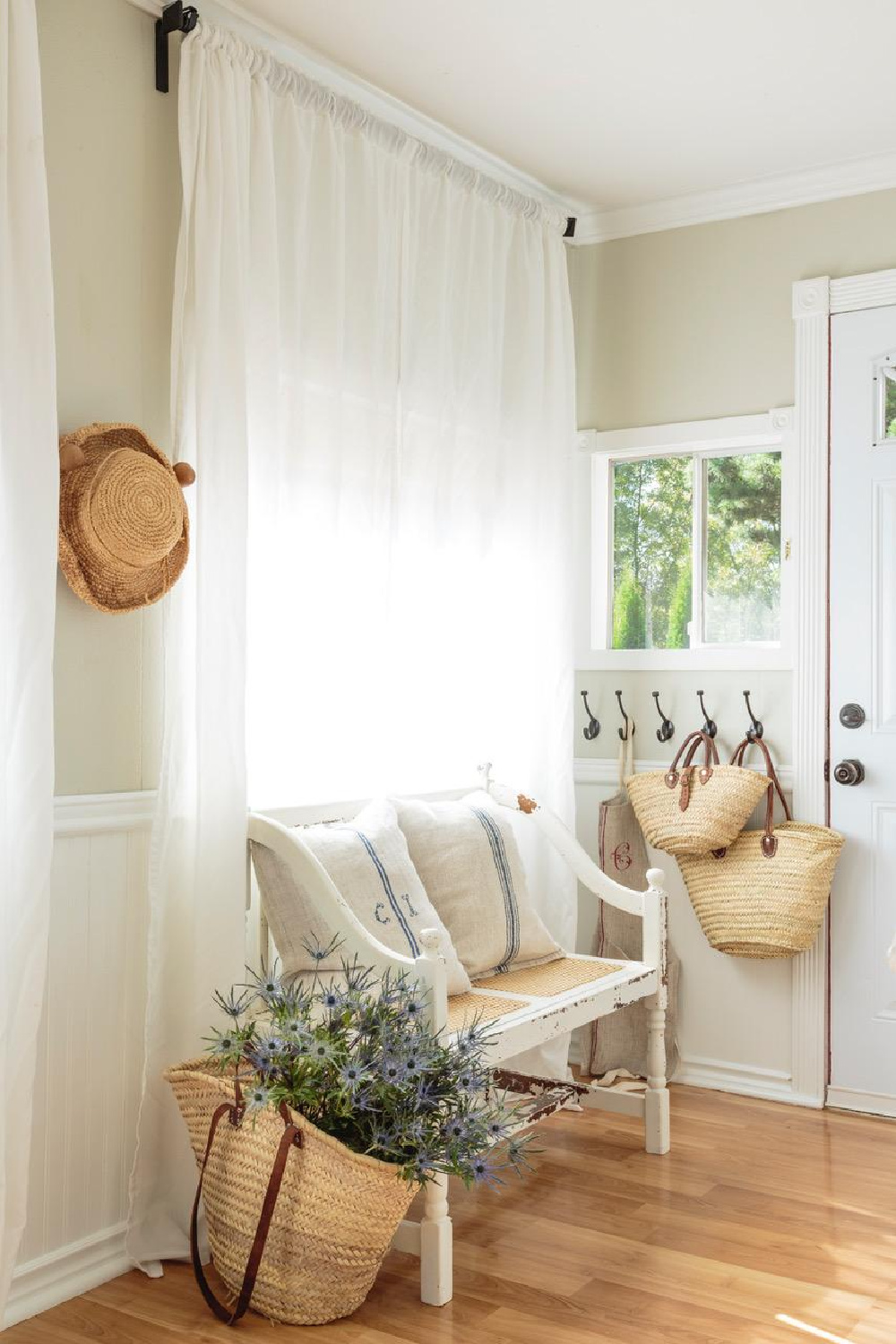 and as you can clearly see, there are far more shades of white to count in a single vignette than you might imagine!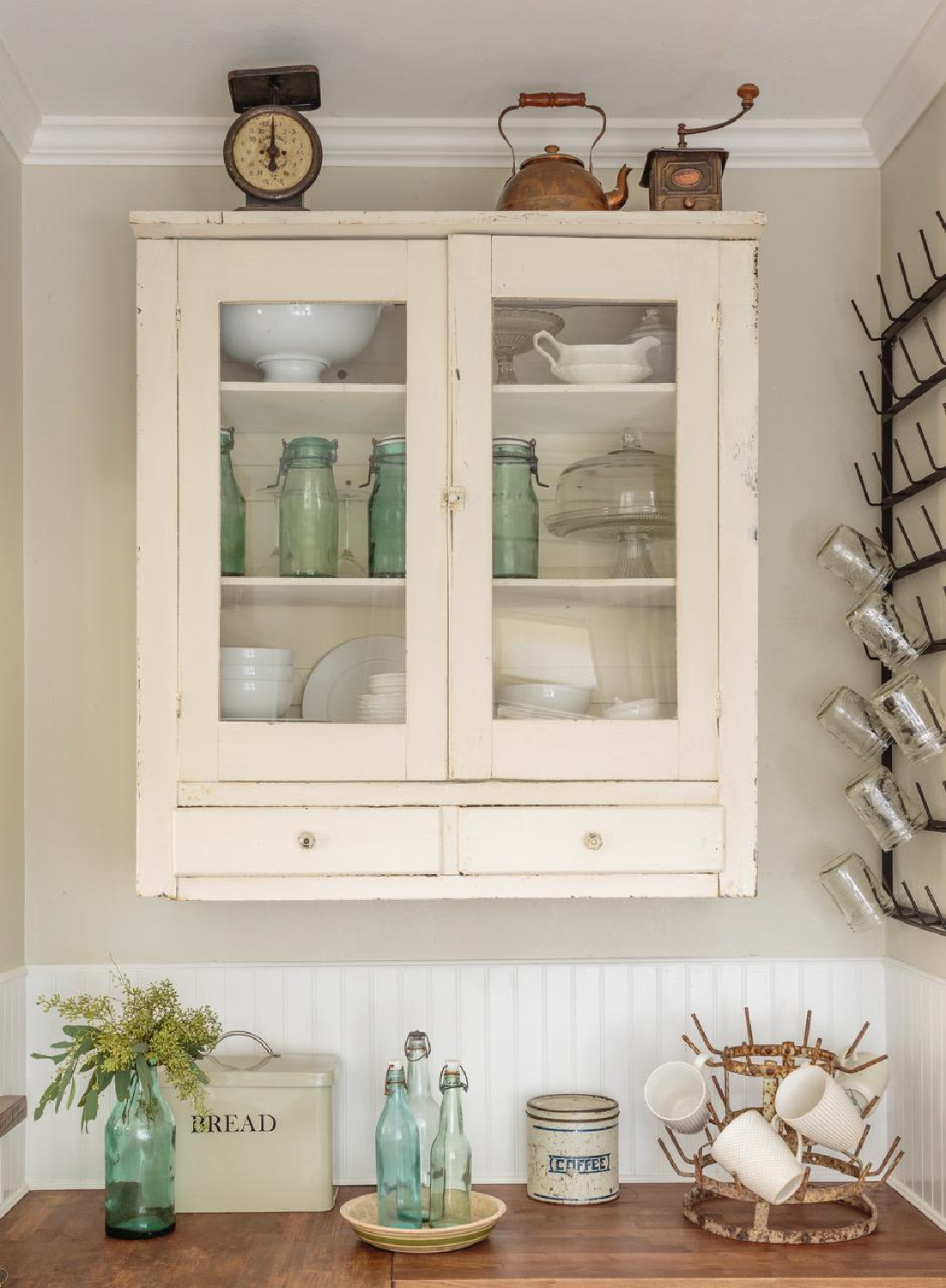 And if you are curious about the paint color on the walls?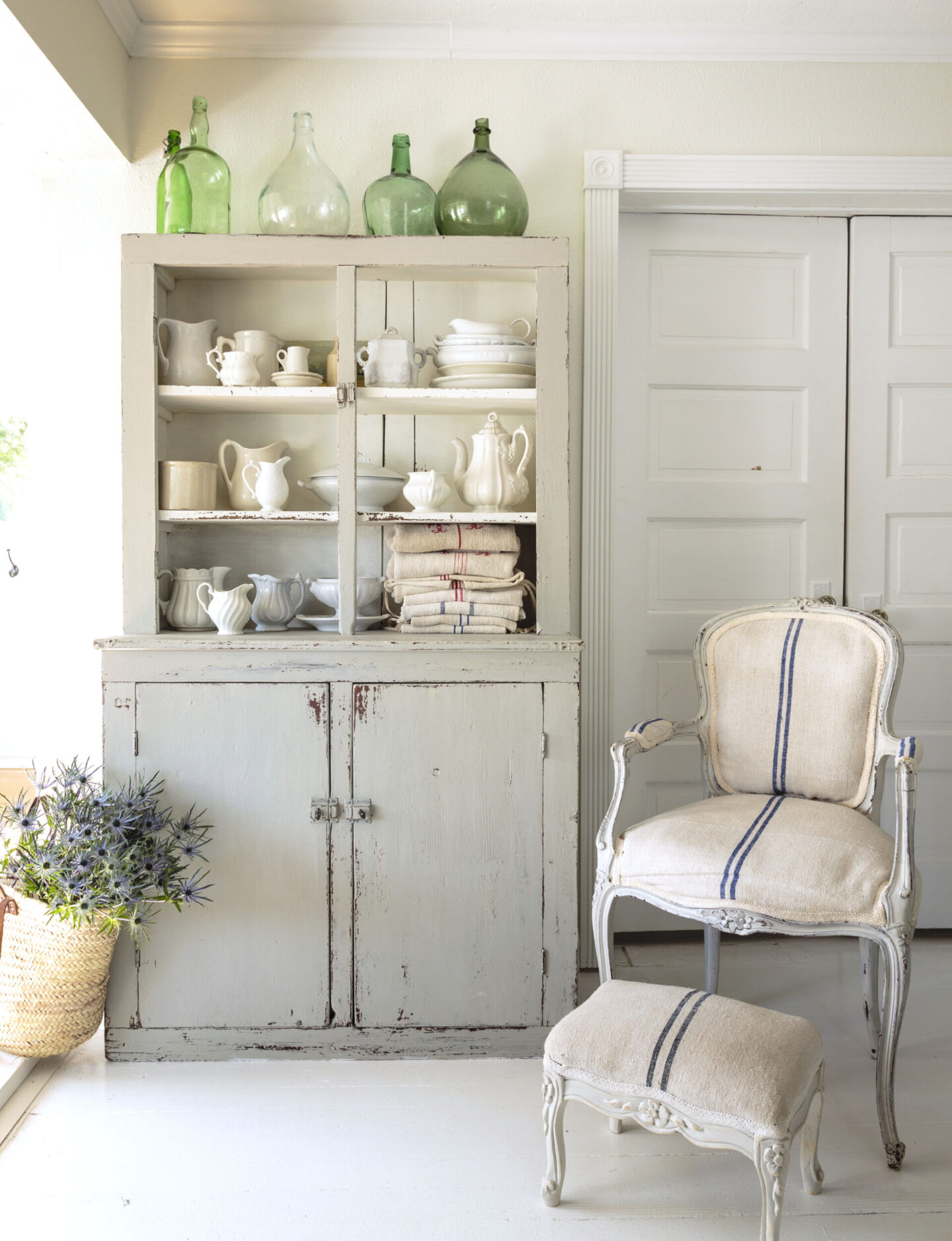 It's Secluded Beach (Valspar) which has a light reflectance value (LRV) of 62…

And even though the beautifully warm, greyed-white color has been discontinued, it's quite similar to this neutral…
Balboa Mist is truly a versatile color for interiors and exteriors, and we looked at this shade of white across a variety of settings in THIS. Another possibility with a similar LRV?
Accessible Beige is a bestseller for Sherwin-Williams for good reason!
And now we resume our tour…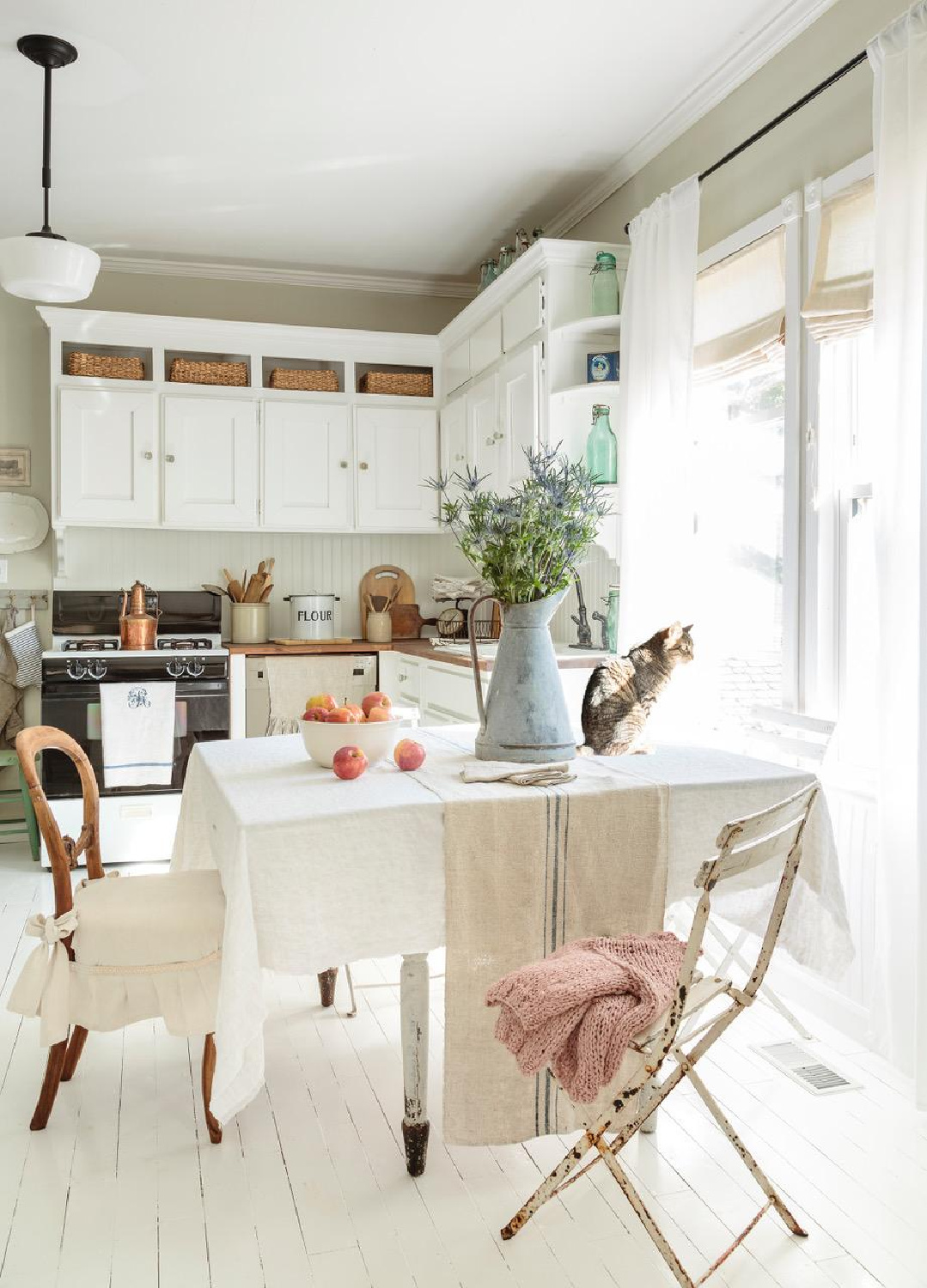 Serene Simplicity & Soulful Splendor
Isn't the simplicity and sea of white in this kitchen a sort of quiet sanctuary?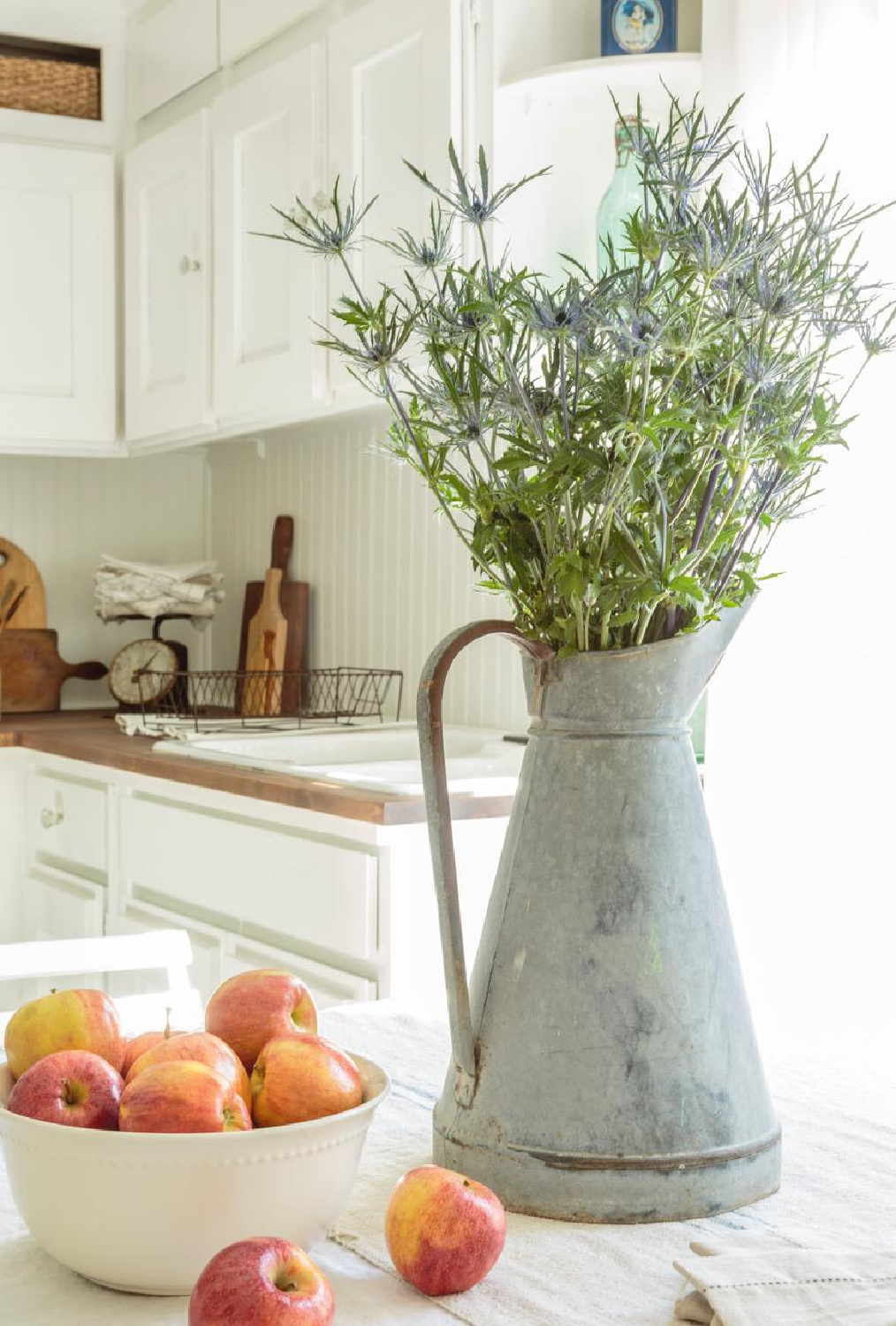 With a soothing backdrop, it's easy to imagine how the seasons can be savored and celebrated in a very natural, no-fuss manner.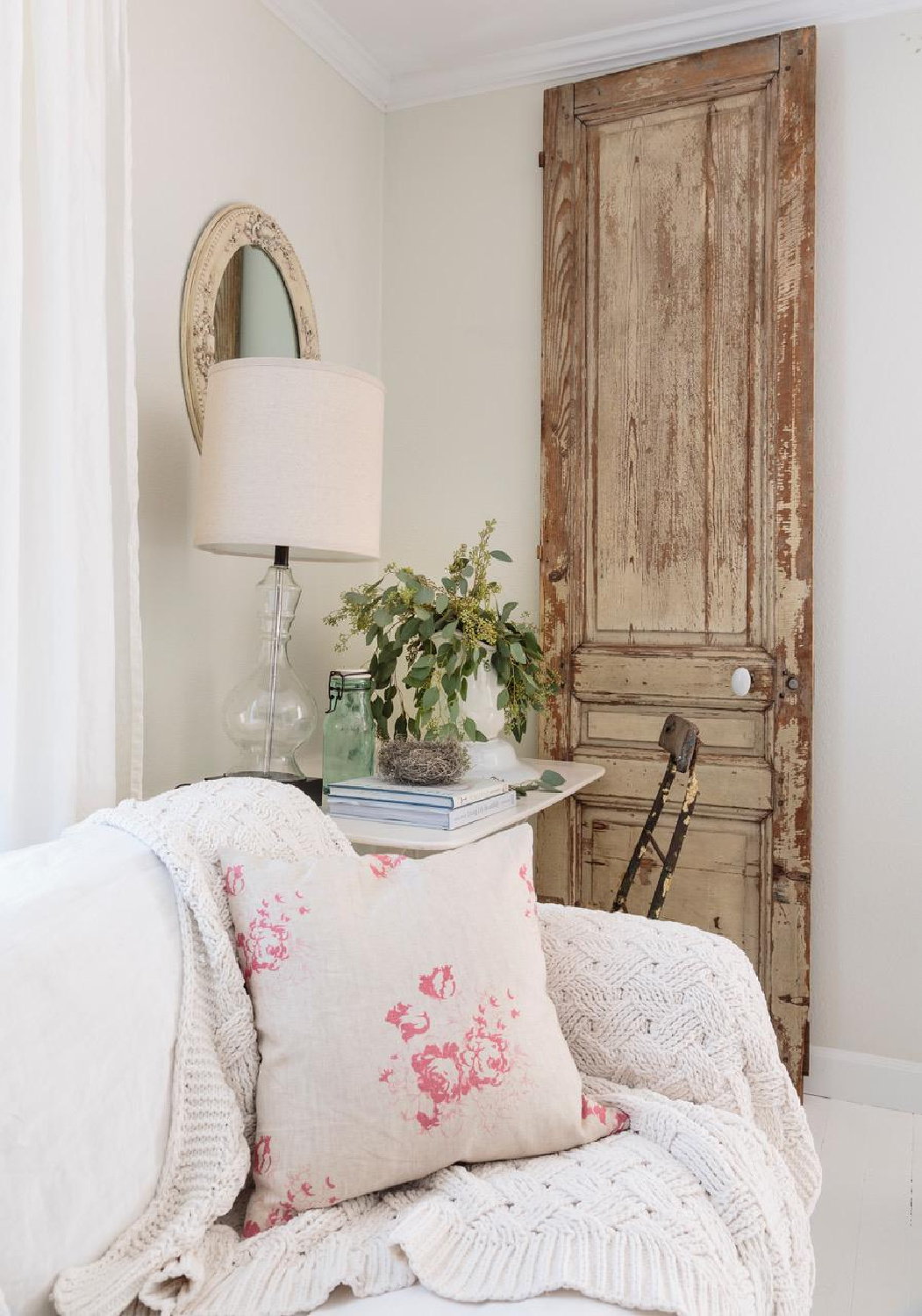 Shades of white make their own magic and can dial down the formality even while they elevate the humble.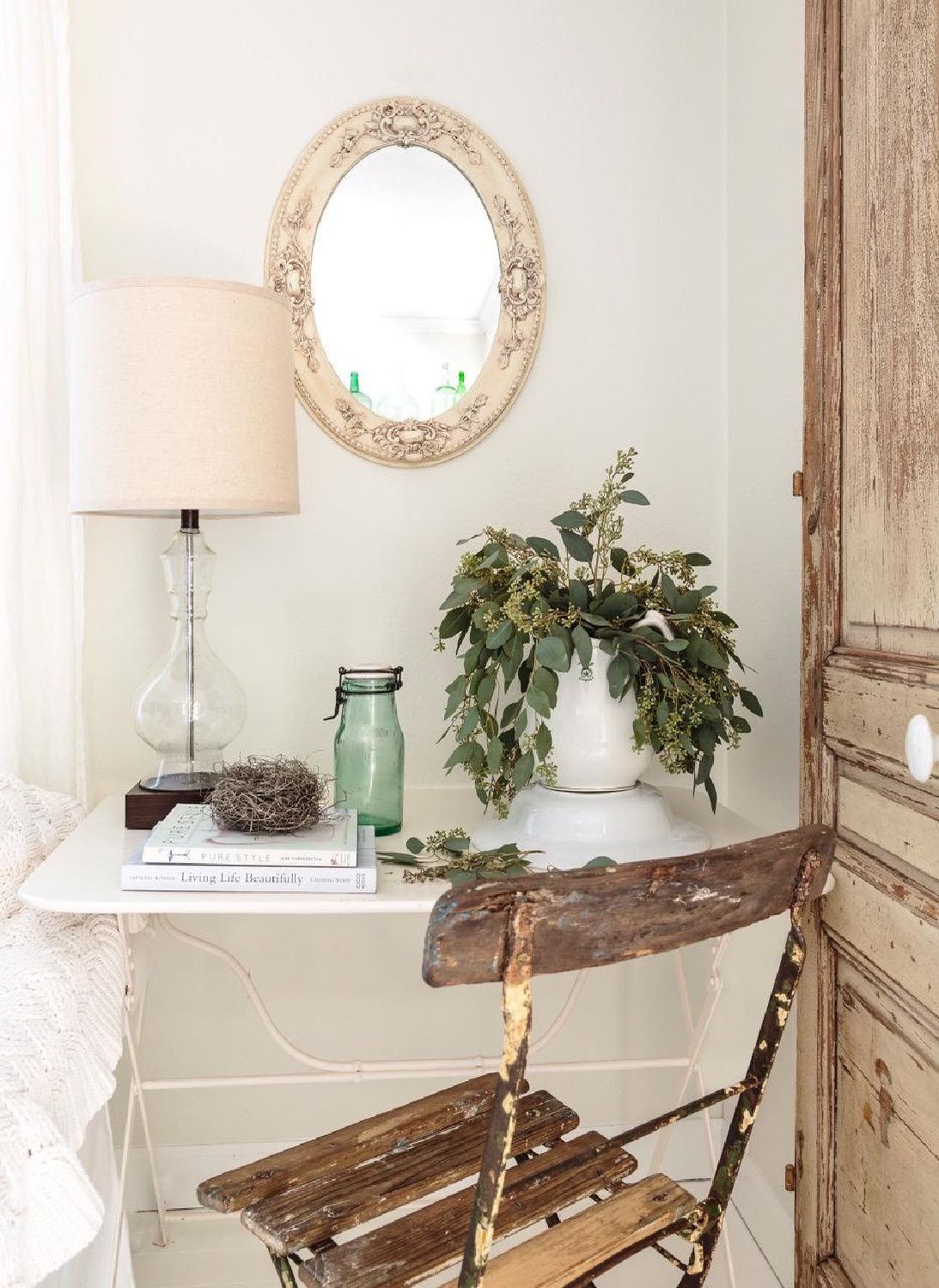 Somehow, a mix of various delicate whites feels far more sophisticated and interesting than a singular shade or two.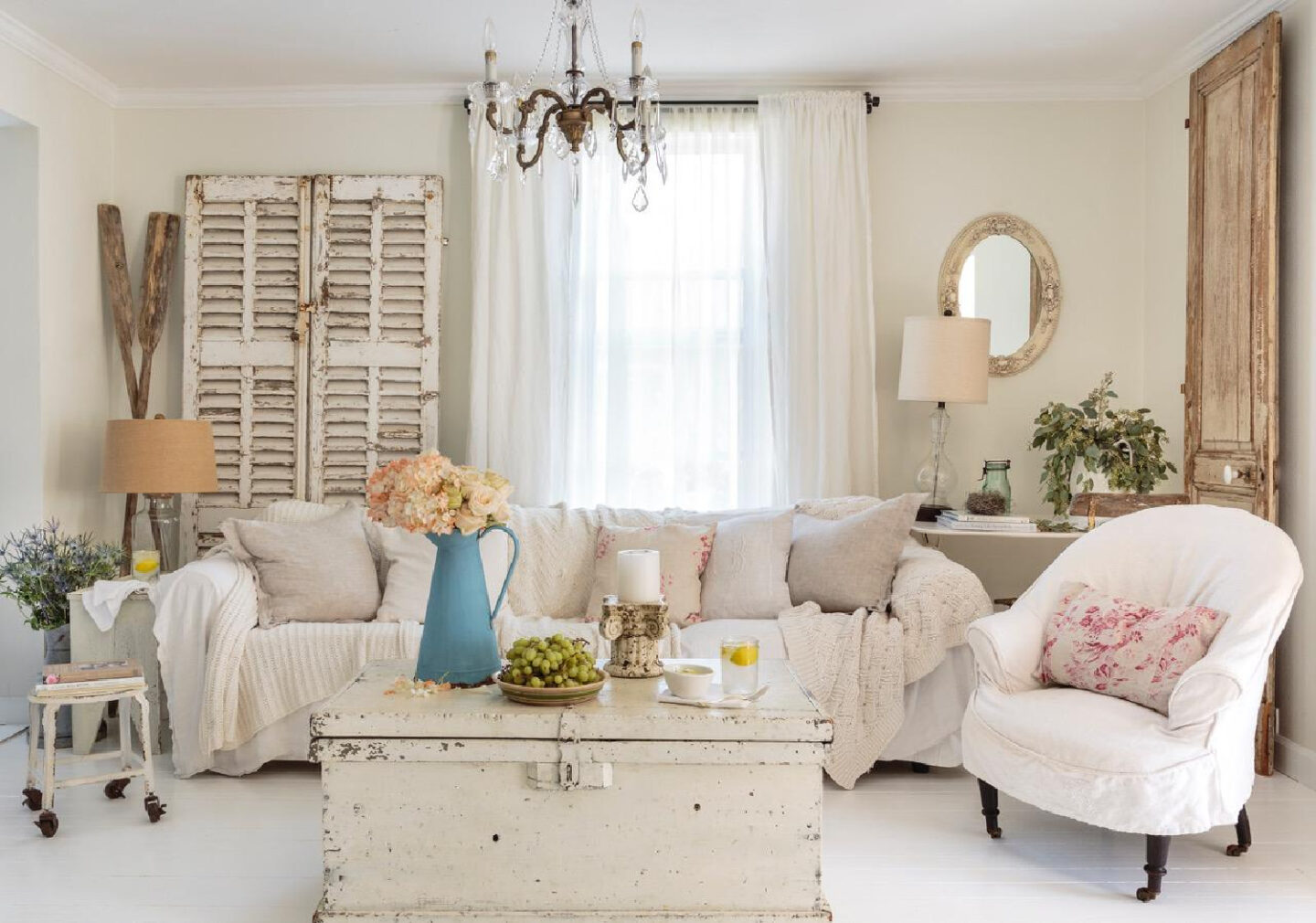 This homeowner collects vintage objects to which I am also drawn! Who can resist a pair of distressed shutters or a wee industrial stool?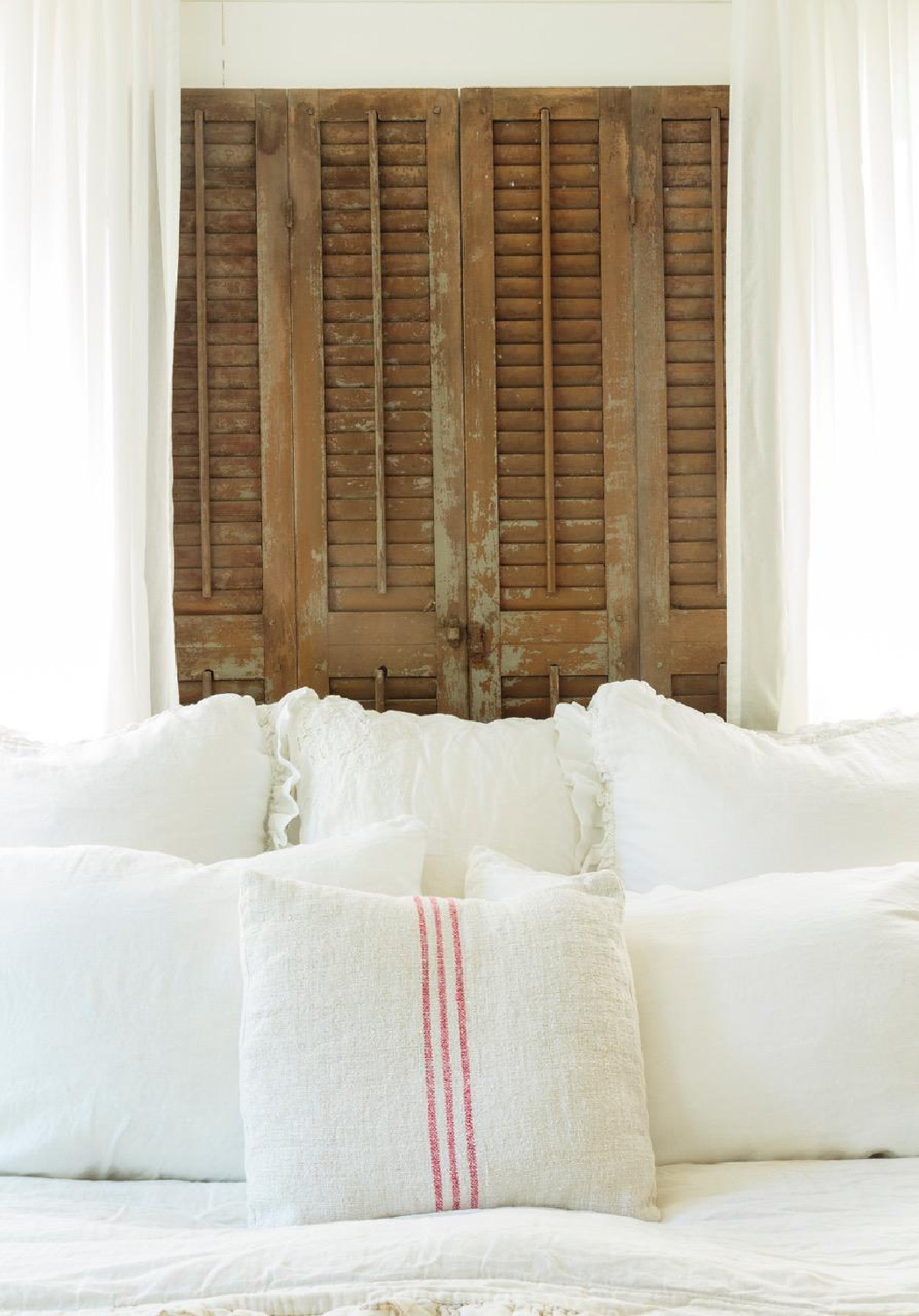 What could easily come off as too frou-frou is balanced with natural design elements, rusticity, and earthy humility.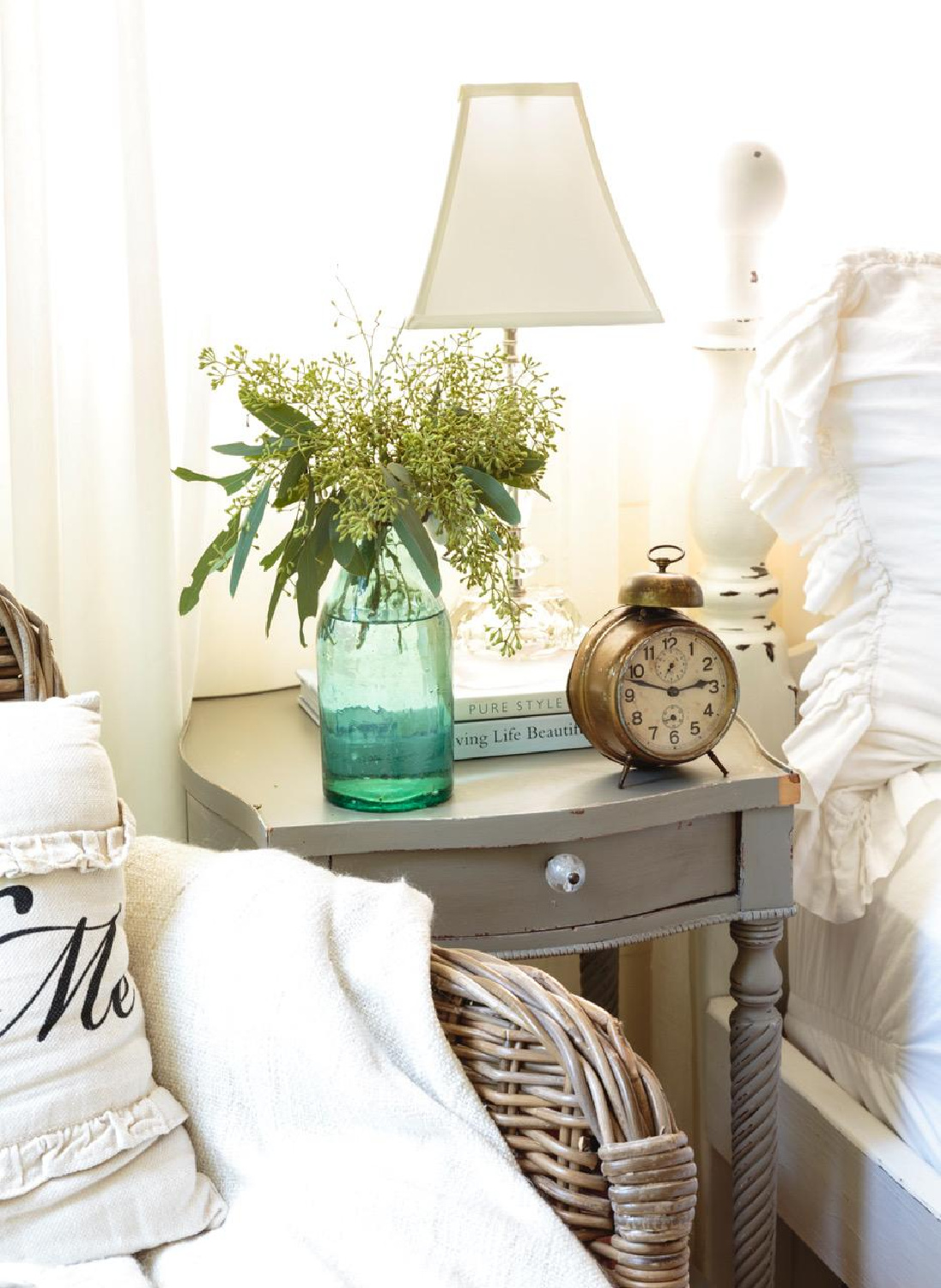 What you'll appreciate about Shades of White is how we are treated to various perspectives. A texture you might miss in a wide shot of a bedroom is revealed in another more detailed image.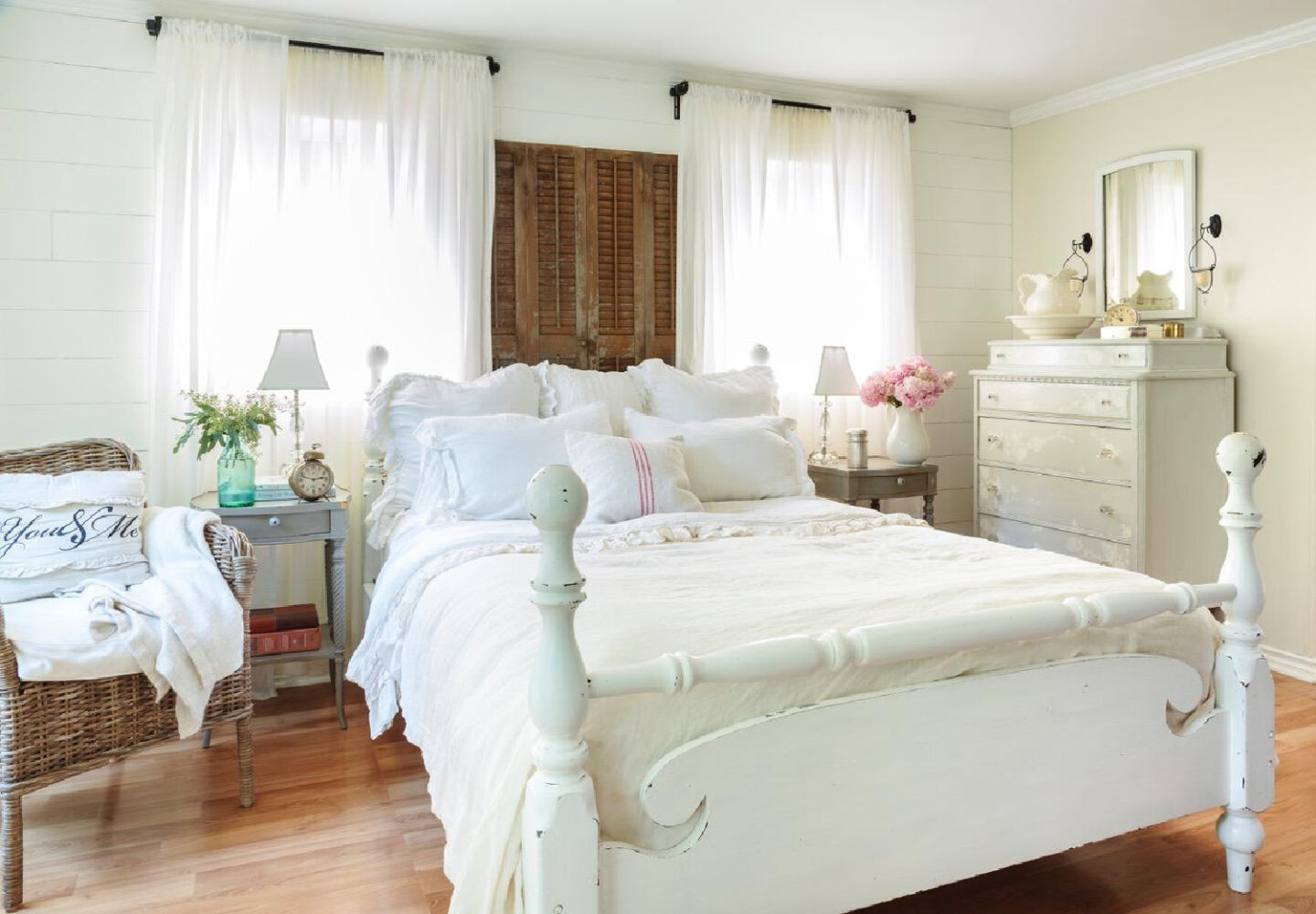 And such attention to detail requires an artist's eye!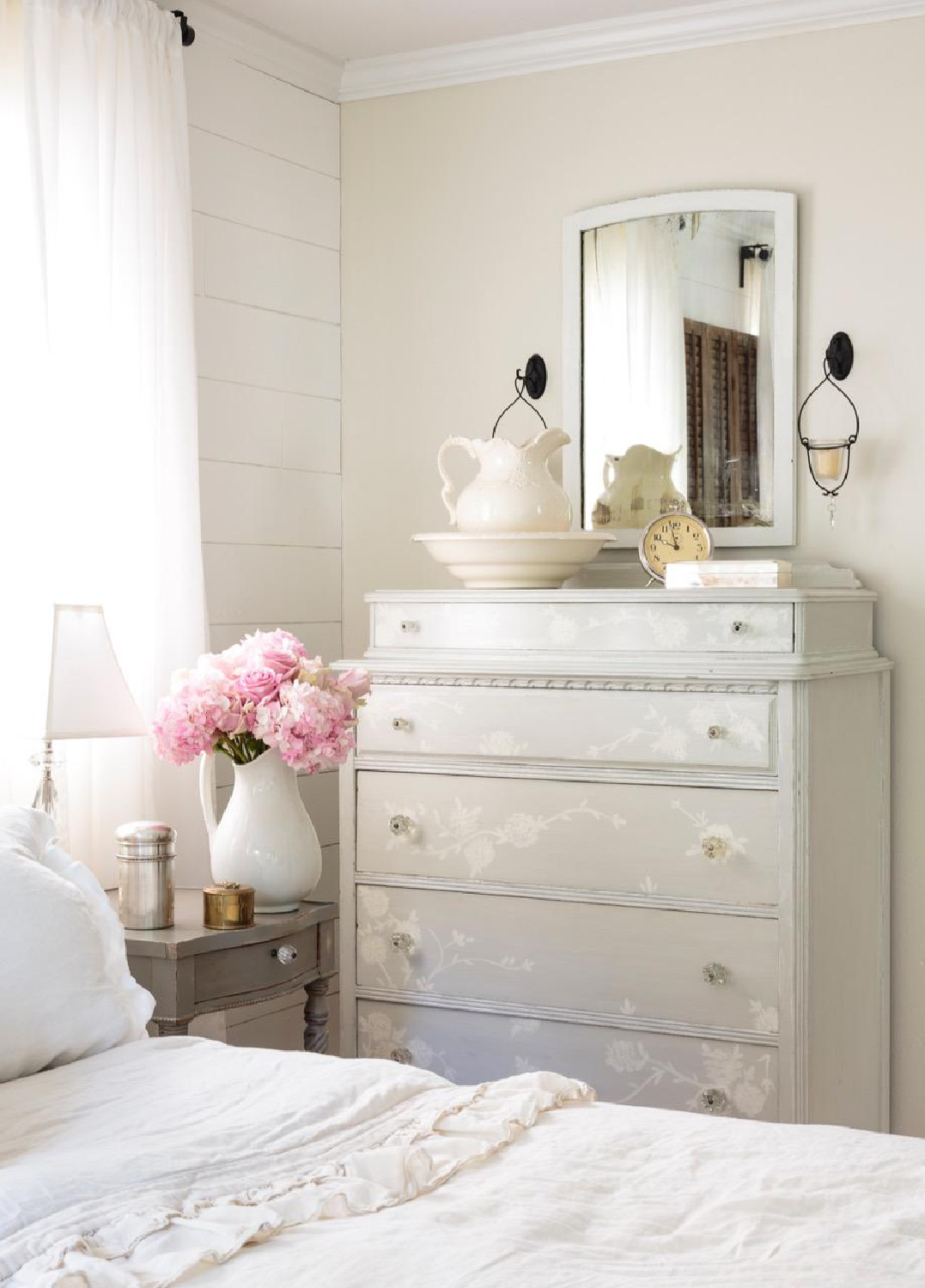 This painted dresser captured my attention, and should you need one in your life, you are destined to find unpainted contenders online. In my region, they are plentiful with friendly price tags.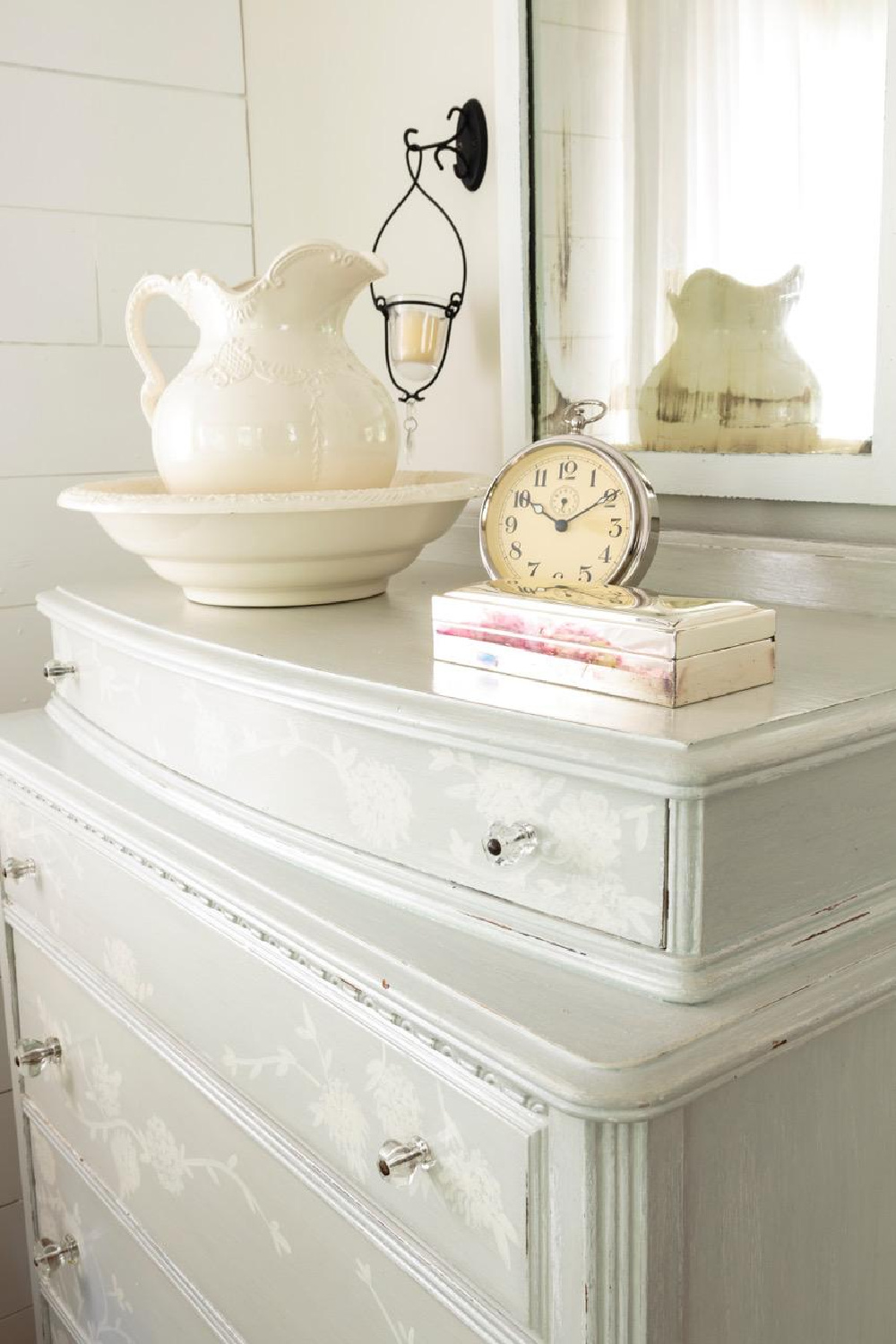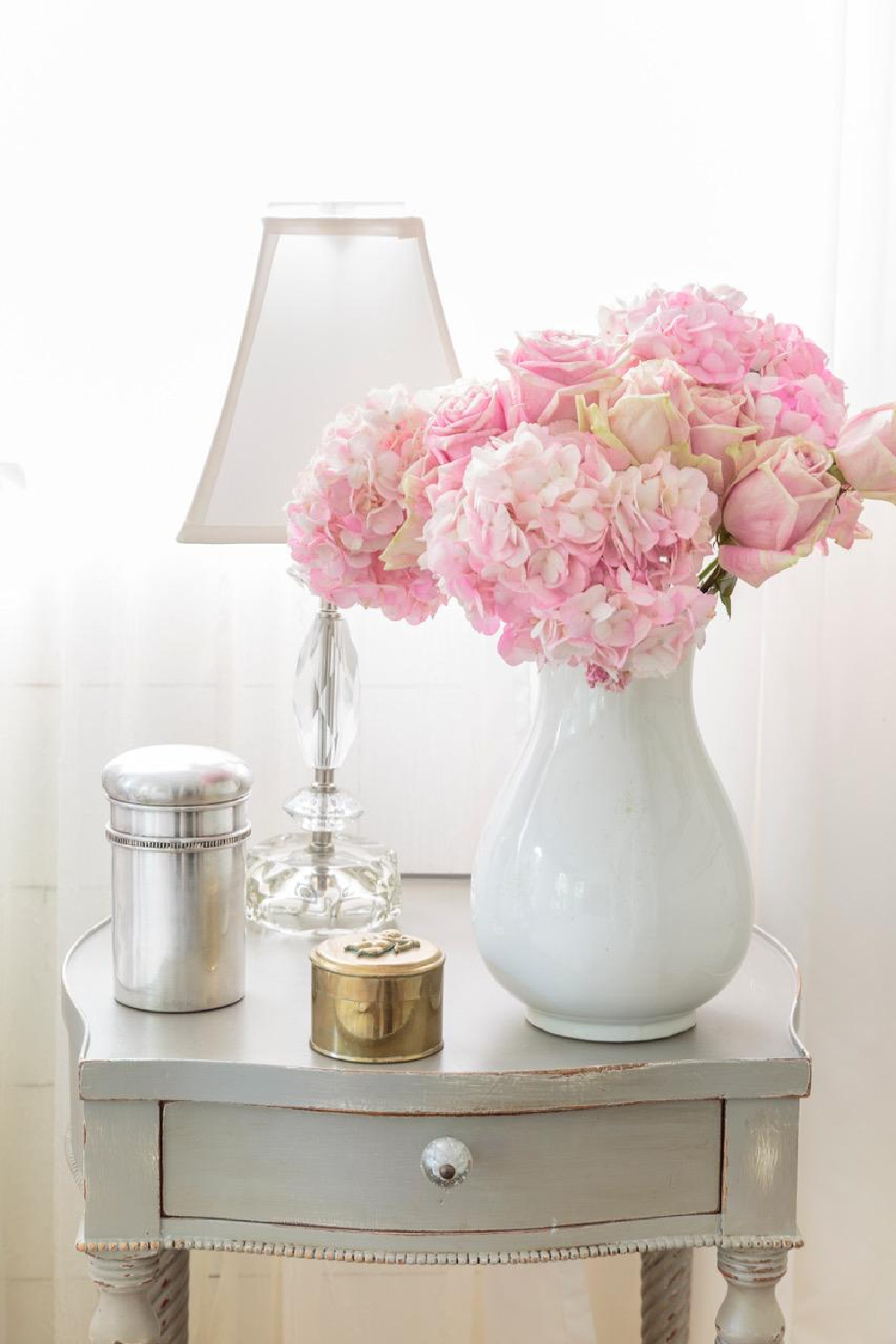 The Power of White
If only I had a dollar for every social media comment I have received on my channels over the years with some version of "of course it's white, the homeowner is boring, soul-less, and playing it safe." And it is always so tempting to request photos of the commenter's own designs!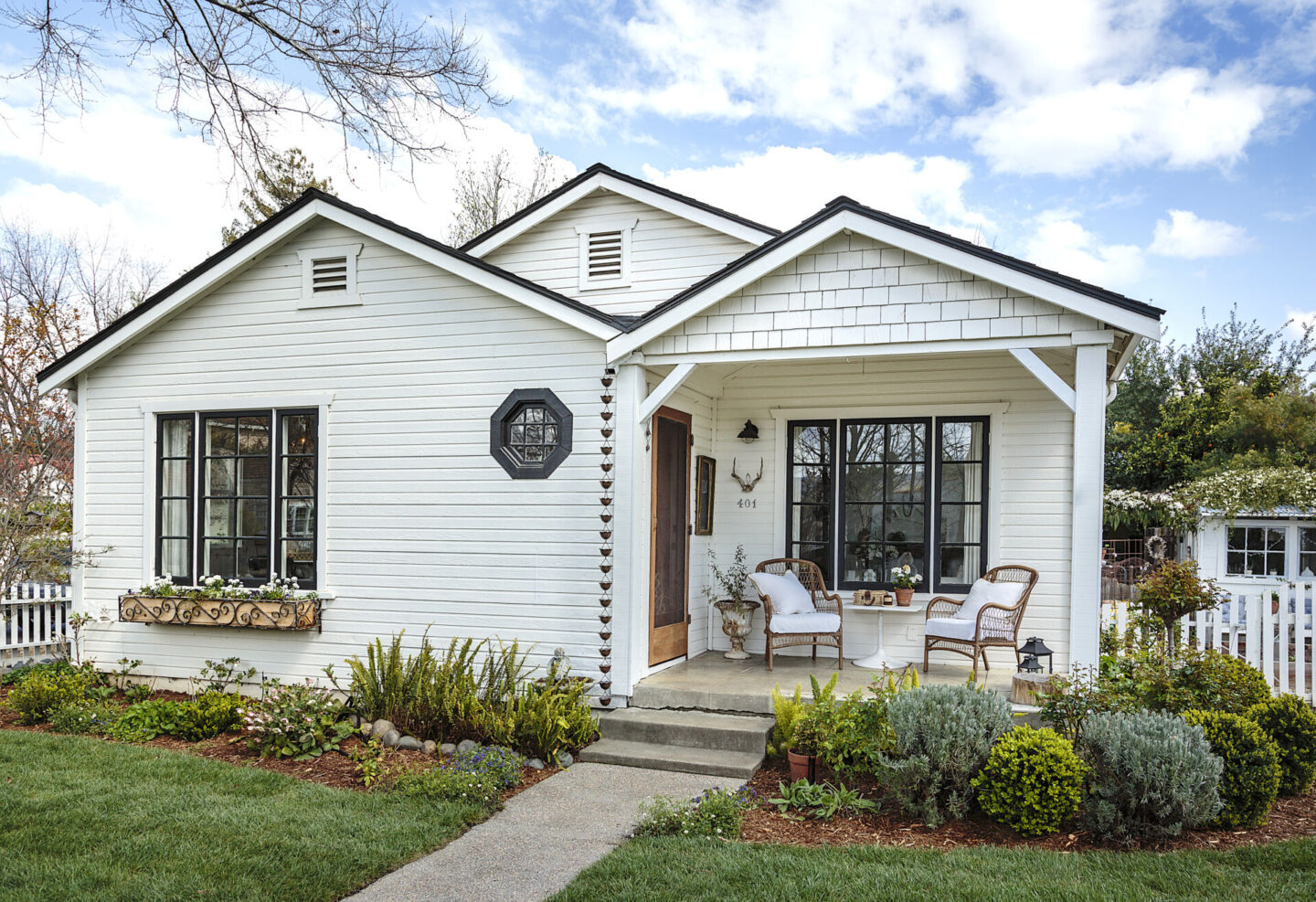 The truth is (and I discussed this the other day with Fifi O'Neill) white opens up a whole world of peaceful possibilities. There's such an optimism that white embodies.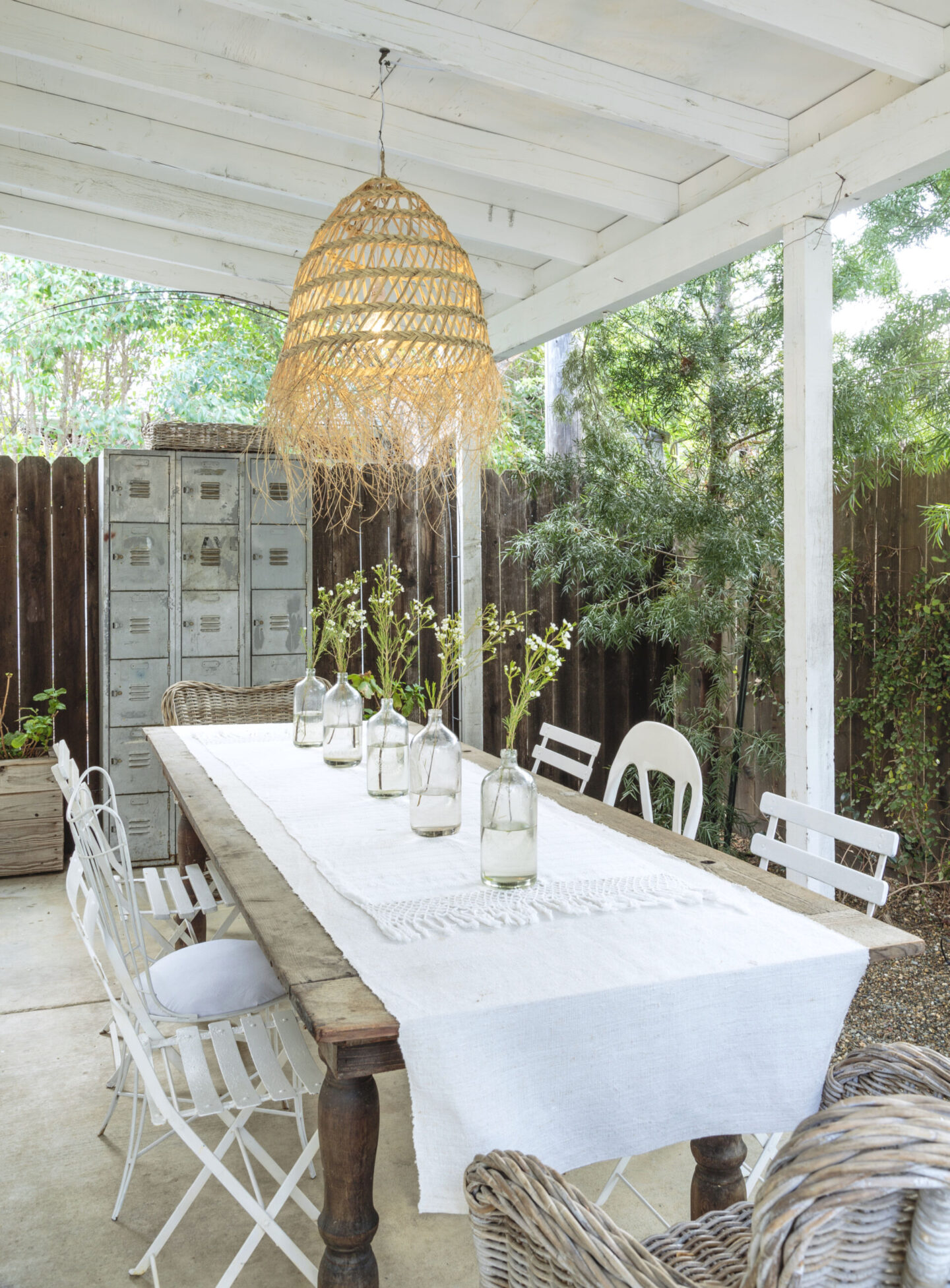 Fifi O'Neill's Shades of White
White is so very often misunderstood as an absence when it is more accurately a spaciousness.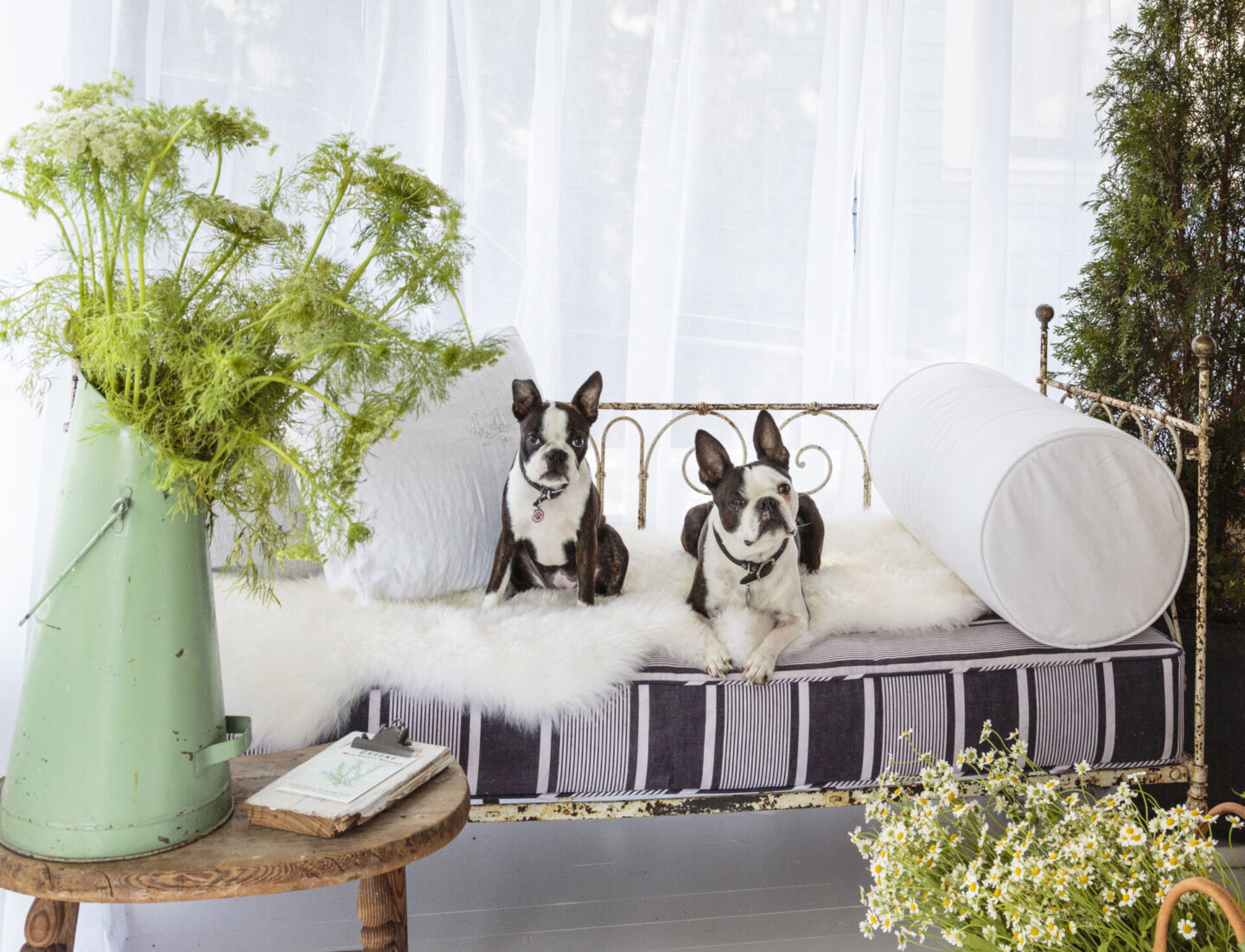 White refuses to show off. It's that friend who does not feel the need to clutter every pause with noise or judgement or even humor.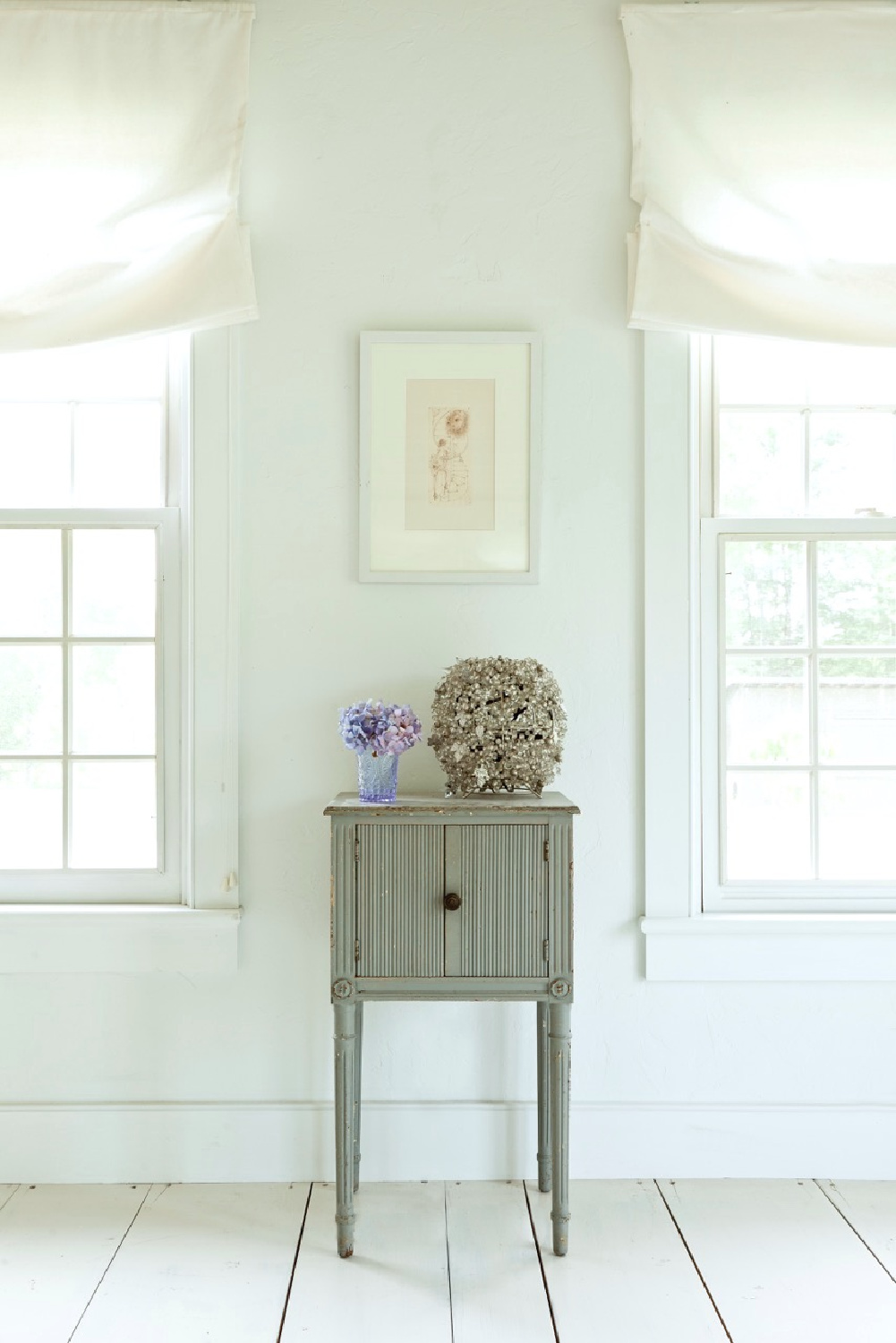 White's quiet elegance seems uninterested in competition.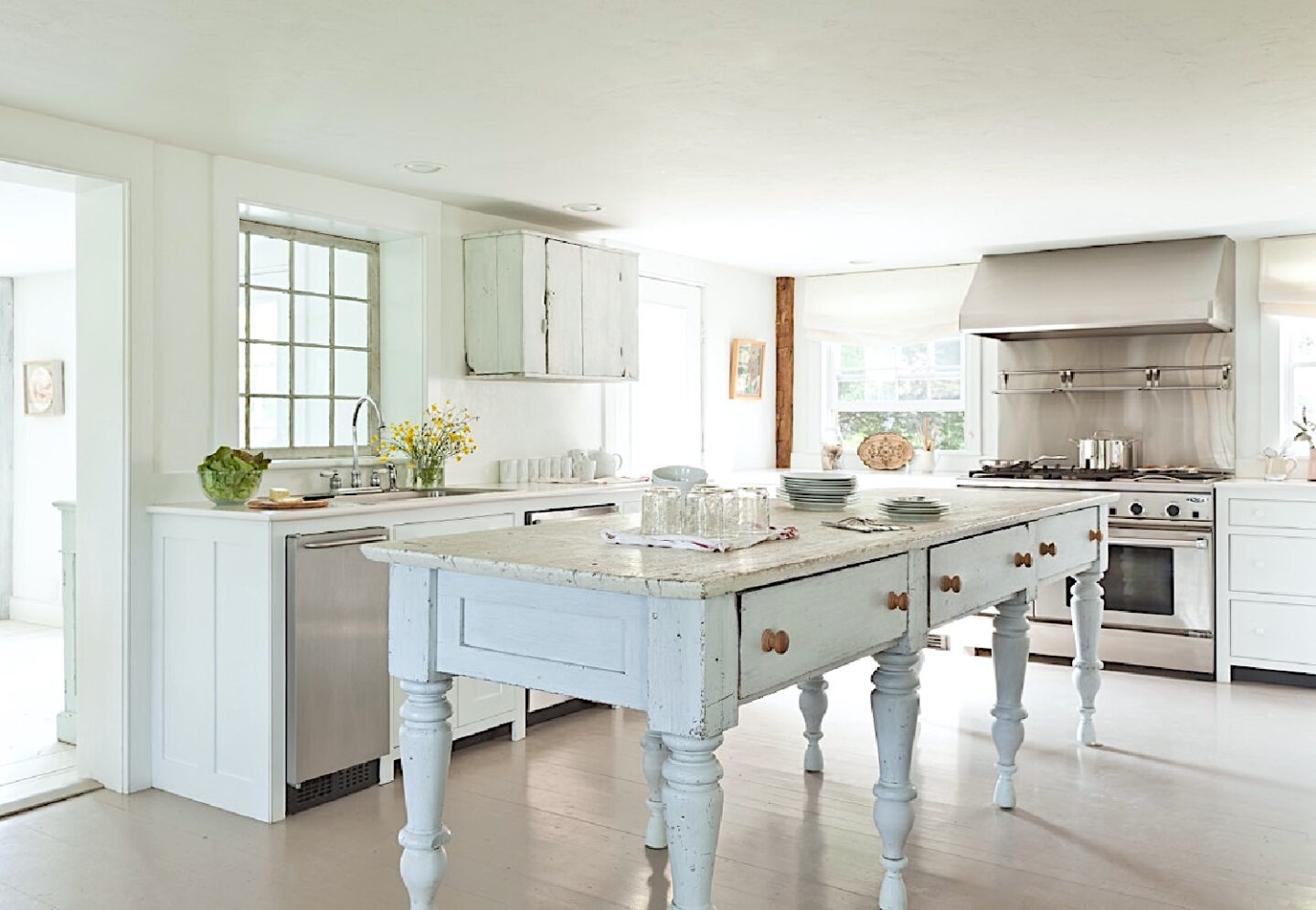 White does not shrink away from the shadow side of things. (This is not at all a small thing if you reverently consider the prospect.)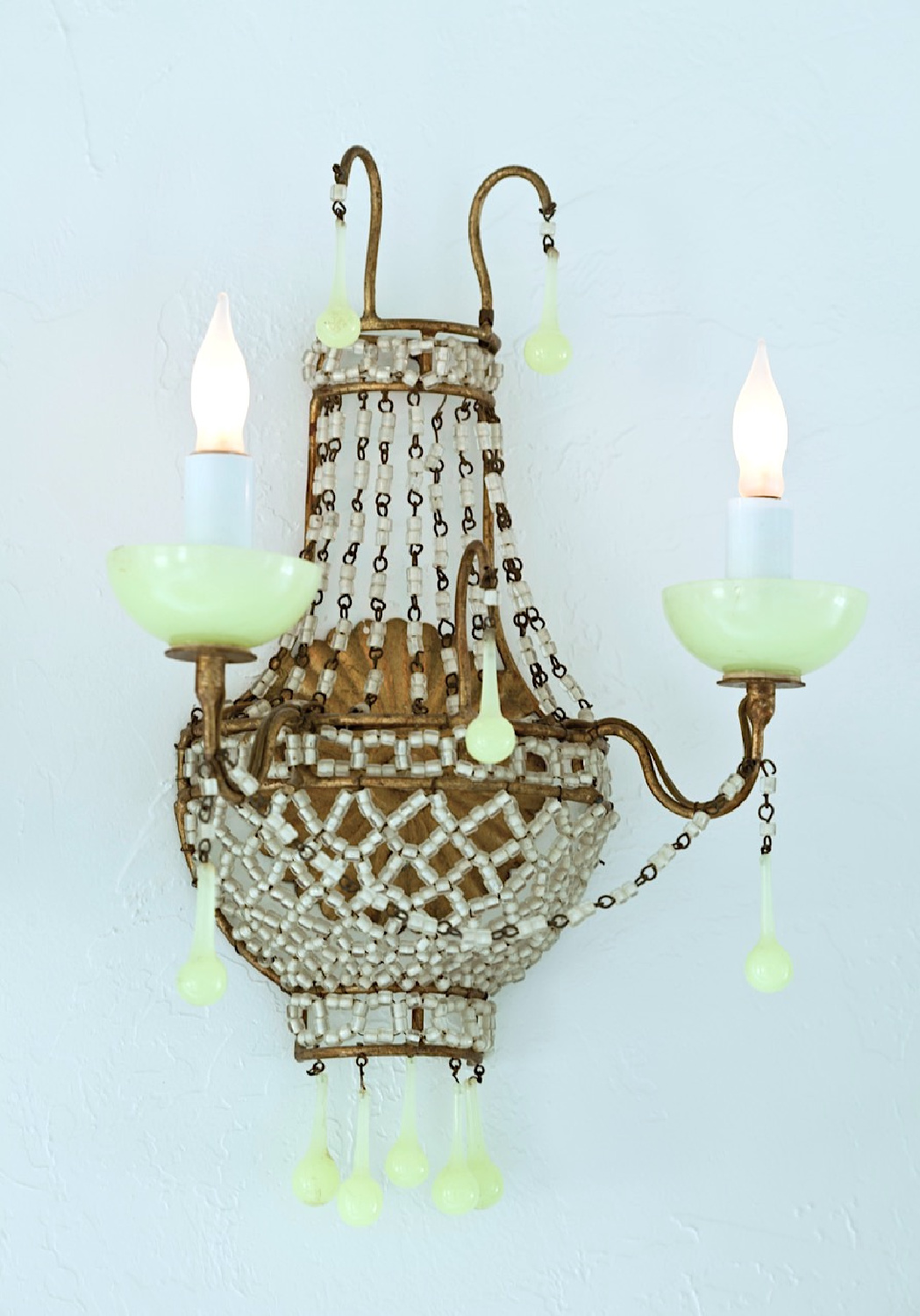 What Sets WHITE Apart?
White's light is pure and reflective and restorative…
while also soothing and meditative.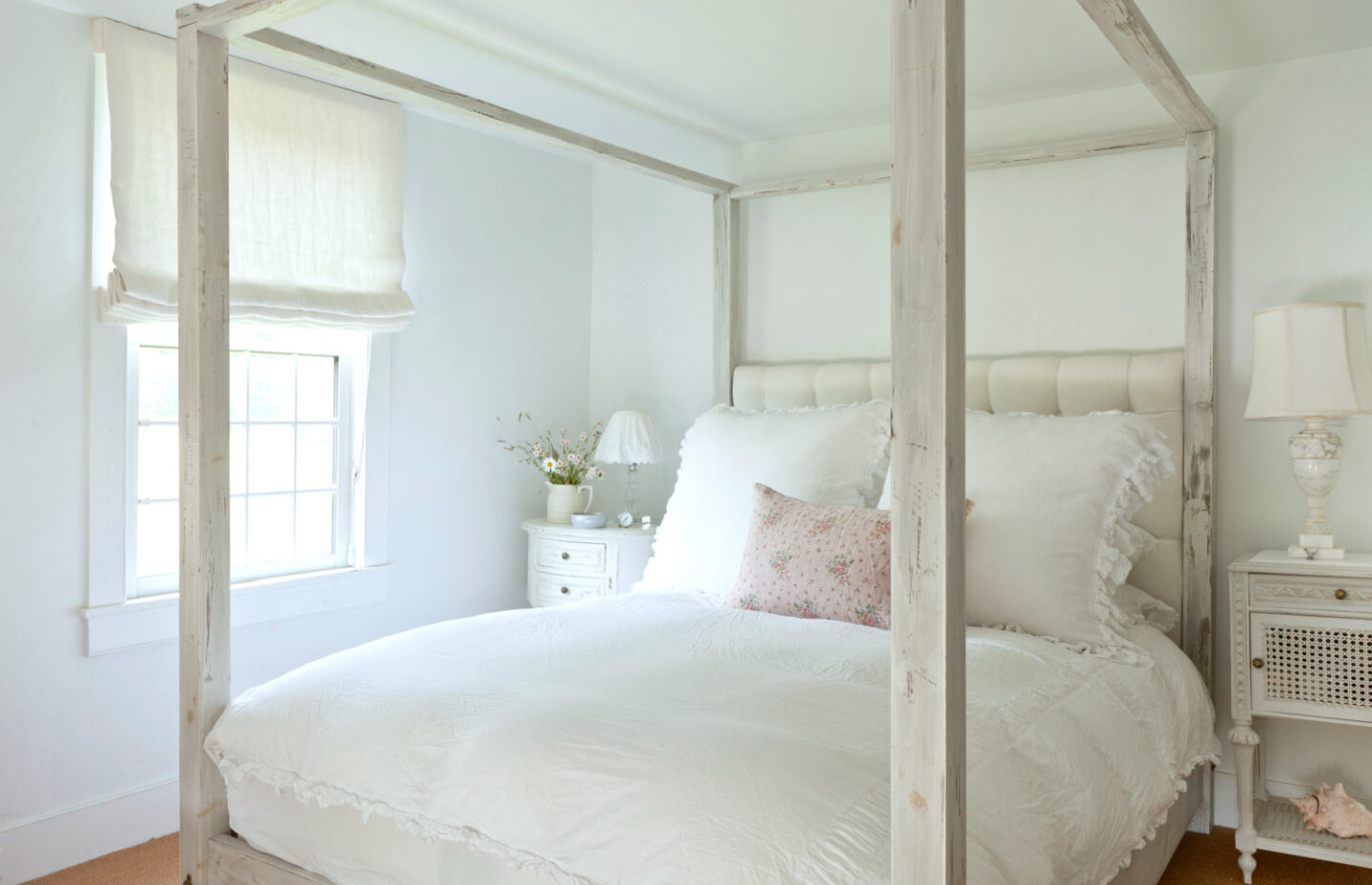 Full of possibility and hope, shades of white are suggestive of child-like wonder.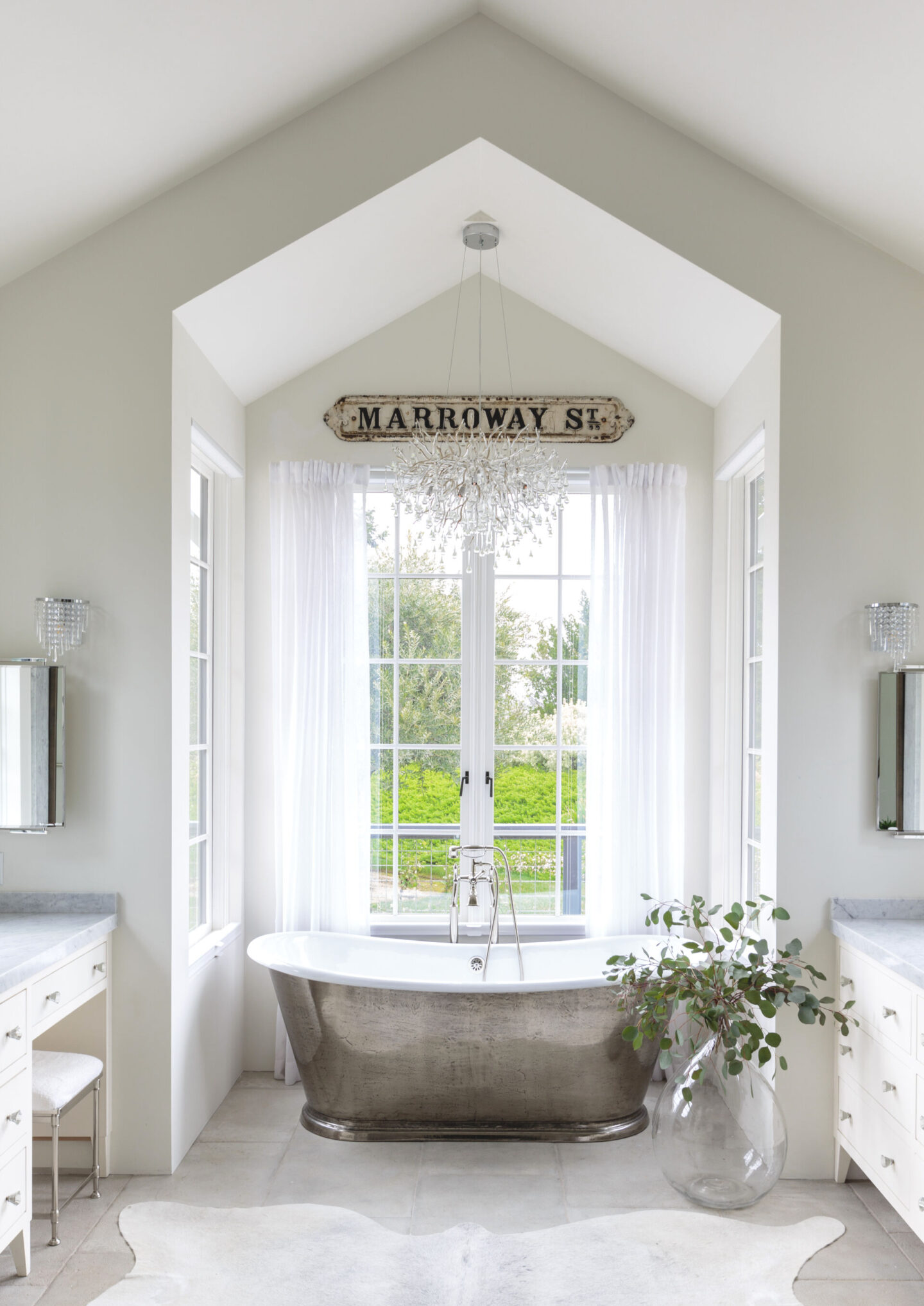 And this cynical world needs more of us to rise and shine in such wonder.
I'm so grateful to Fifi for pointing us to a rainbow of whites; for the artfully styled evidence that it can stretch wide as a shelter for bodies, minds, and souls.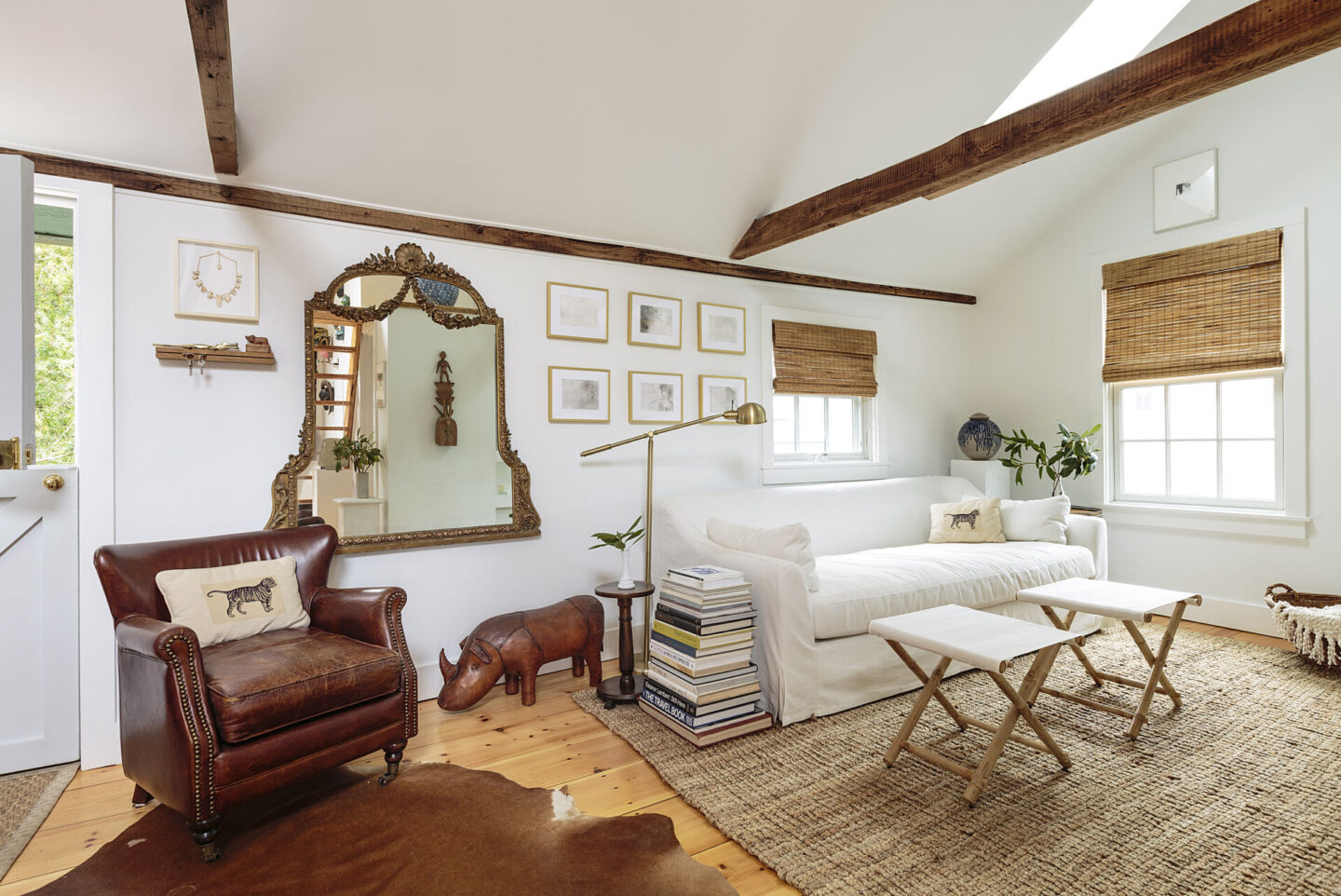 You'll love savoring the spaces in her book, and if your design library should grow lonely…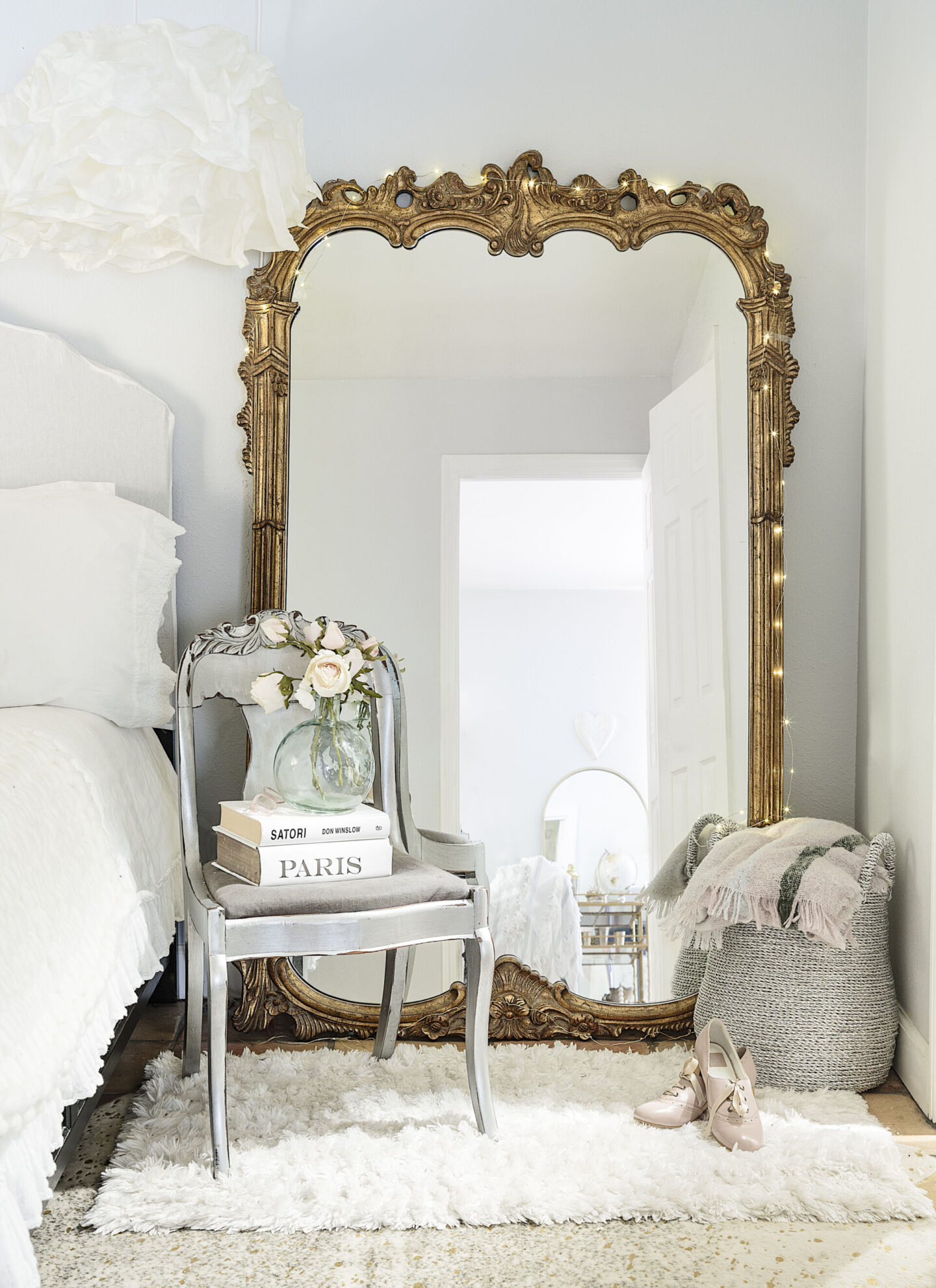 …do consider more titles, including THE ROMANTIC HOME which launches in 2024 and can be pre-ordered here.
I independently selected products in this post—if you buy from one of my links, I may earn a commission.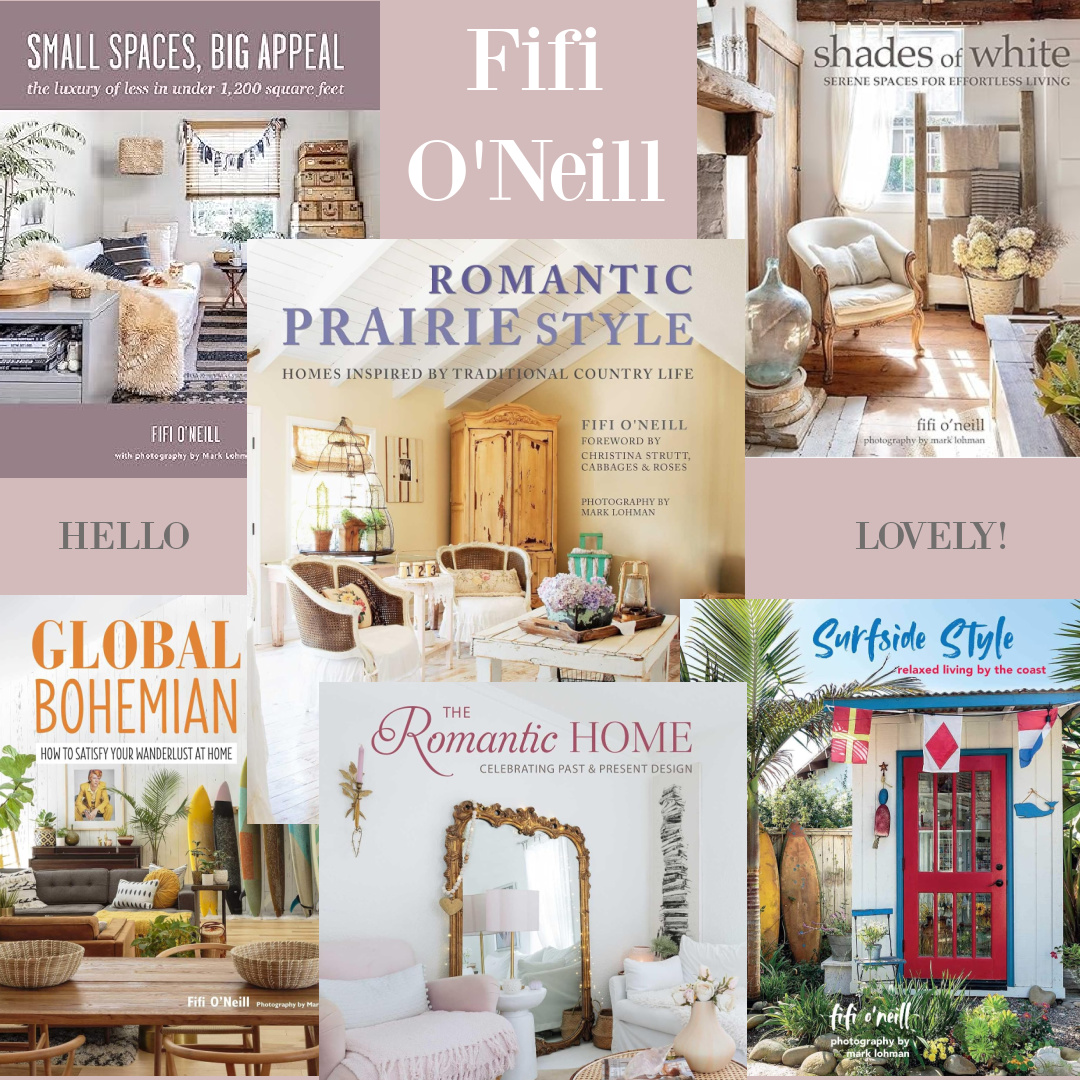 Peace to you right where you are.
-michele
Thanks for shopping RIGHT HERE to keep decor inspiration flowing on Hello Lovely!
Hello Lovely is a participant in the Amazon Services LLC Associates Program, an affiliate advertising program designed to provide a means for sites to earn fees by linking to Amazon.com and affiliated sites.