Who says a builder-grade home can't benefit from design ideas inspired by luxurious, costly, bespoke French inspired fantasy properties? Quite often, the inspiration can spark a less expensive and creative scheme for a modest home's décor. Fantasy French Country: Actionable Ideas Now Inspired by Mansions demystifies a few beautiful aspects with potential to become down to earth and accessible.
This post contains affiliate links which I hope you will use since they won't cost you a penny extra yet may earn this blog a small commission.
Fantasy French Country: Actionable Ideas Inspired by Mansions
1. Take Cues from the Mansion's Sophisticated Paint Colors
In last year's Southeastern Showhouse, we learned the exterior and interior paint colors used for this beautiful Atlanta manse. The exterior (above) is Sherwin-Williams First Star. First Star reminds me of the stucco color on a San Francisco home exterior:
The bright alabaster white paint on kitchen walls in that Atlanta showhouse is Sherwin-Williams Pure White.
That home's interiors also provided us beautiful inspiration:
2. Warm Candlelight-like Wall Finishes
When you're after warmth and a cocoon-y backdrop for your furniture, inspiring glimpses from exclusive homes can be a sort of guide.
It's likely you'll want to commission an artist or finish specialist to get a beautiful aged, somewhat textured, and ethereal look.
Yet sometimes it can be achieved with patient DIY experiments, limewash youTube tutorials, and books.
There are creatives who deftly demystify these techniques, but if you have never painted a wall or done brush work, bear in mind it is an art.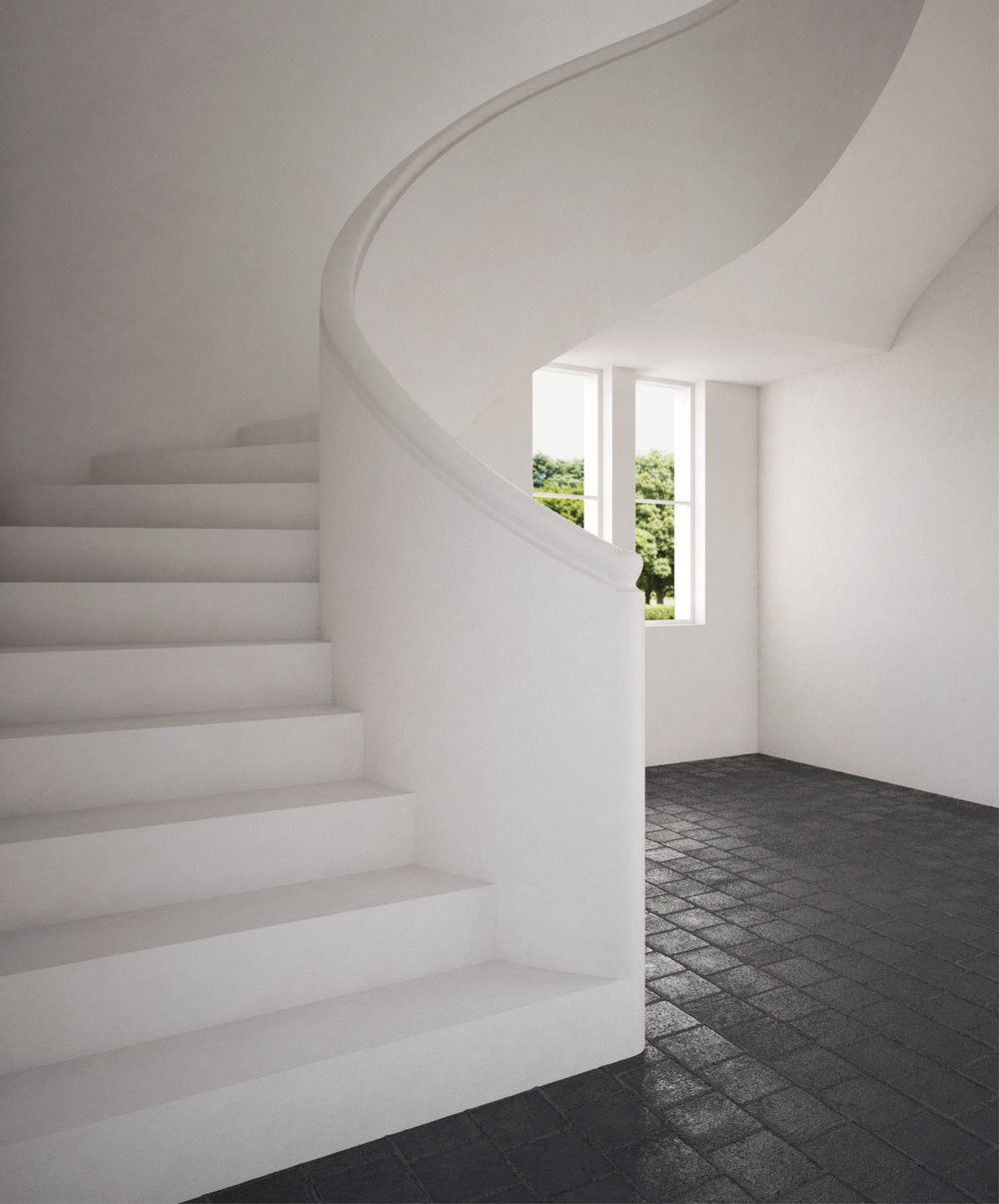 You'll definitely want to avoid outdated sponge painted faux finishing looks that detract rather than enhance. Remember the condo we made over in 2020 where every wall i(including a two story stairway and landing) had been sponge painted to match the wall to wall carpet?
You can still get a warm look on the walls with tranquil neutral warm white paint color to live with as you sock away funds to eventually hire a professional.
What can the pros do? Ummmm:
3. Take Cues from the Exterior's Color Story
While your humble home may not be graced with grand architecture and romance like this, it's still possible to notice what is working to make it so charming.
Blue doors with sunny stucco and limestone do have that South of France magic happening. Does the flowering hot pink also float your boat?
Because if the tone is giving you all of those trending magenta love vibes, you could bring the color inside or to your porch/entry.
And we need not have a chateau to add shutters painted a color we love!
If you love French blues and grays, these may help:
And last year's Softened Refuge color also gives that French blue gray mood.
If green makes your heart skip a beat, this fantasy inspiration may pique your interest:
4. Pretty Wallpaper to Enliven With Pattern
Wallpaper is everywhere these days, and if you're toying with the idea but feel shy about the commitment…maybe consider it for a smaller area you won't be staring at all day. It's fun to be greeted with pattern in a powder bath, entry, or stairway:
A commitment for sure!
So it pays to search for a pattern of which you'll never tire.
What has worked for me is to use a pattern I like in a small way (you could line a bookcase or drawers, for example) to see how I enjoy living with it.
Another possibility is to stencil a pattern on a wall – you'll get an arm workout and if you hate it in a few months, simply paint over it.
Need ideas for beautiful wallpaper options? See these!
5. Add Touches of Warm Gold
Mirrors, wood frames, art work, trays, hardware…
and lighting with gold adds such a lovely glow. It's such a French thing in fantasy homes, yet you need not have fancy gold-leafed furniture and chandeliers.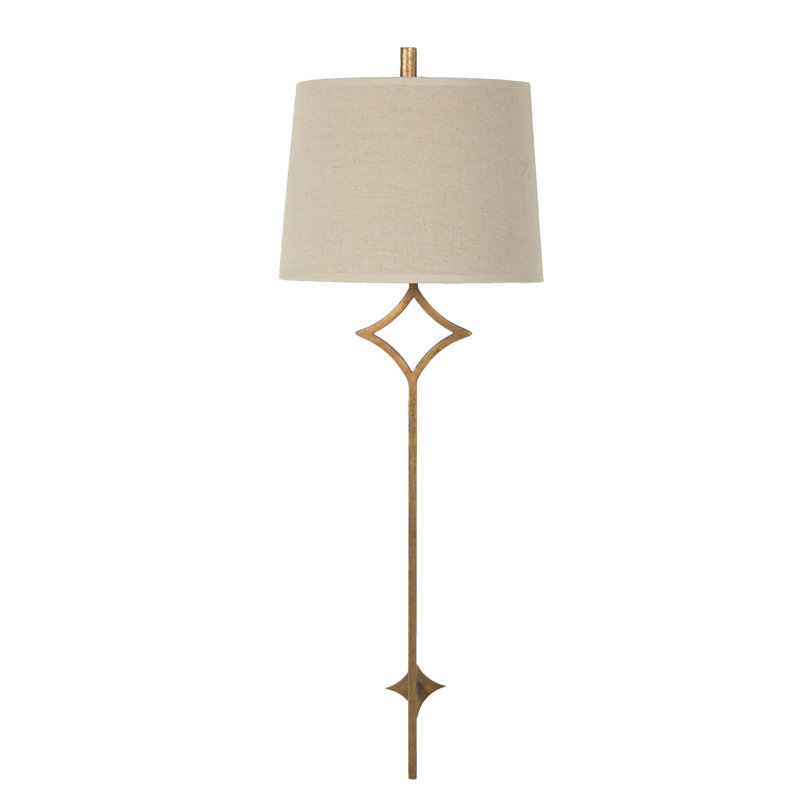 The thing about adding golden touches is it can be as simple as brass candlesticks, cabinet hardware, or a new lamp.
Find breathtaking examples of French inspired sconces HERE.
Even a sumptuous gold pillow in a sea of grey may make a statement.
If you have never used this gold leaf product, you will fall in love with it. Use it to change a finish on wood or metal to beautiful gold!
6. White Marble
Where can you add the timeless loveliness of natural stone?
There are small ways to introduce white marble without gutting your bath or kitchen counters.
Your local big box home improvement store may have 12 x 12 white marble tiles on the shelf (the Menard's near me stocks them, and they're $5 per piece). I have used them to line a shelf or anything else I can think of that happens to have 12″ of depth!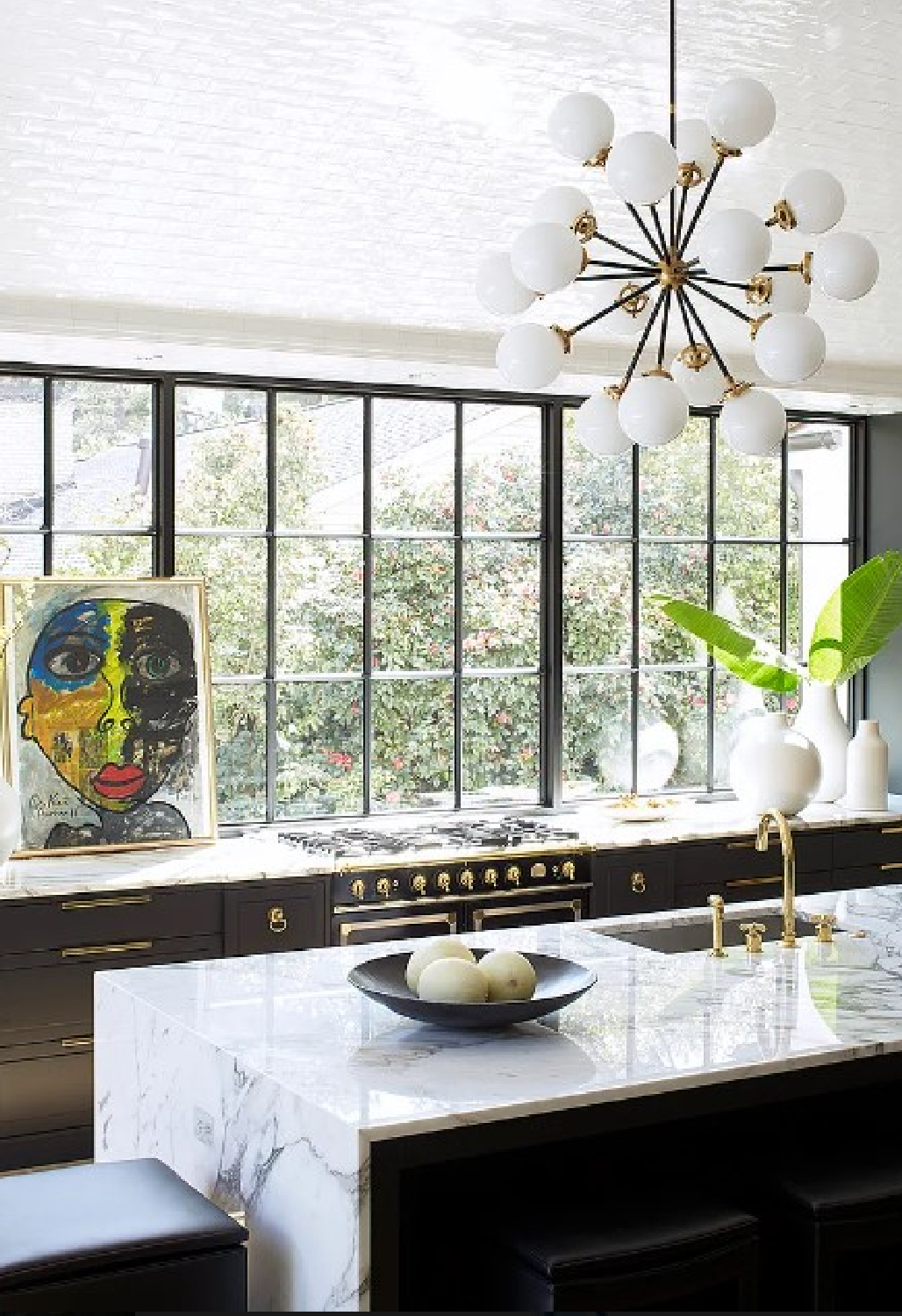 Another possibility to introduce marble without going in debt? Marble pedestals, trays, lamps, and accents are timeless and will add a layer of luxury to any room in your home.
7. Subway Tile is Still 15 Cents
Did you get a look at the ceiling of the kitchen above? While an expensive French country mansion may be out of reach financially, simple subway tile never is! It is one of the most cost friendly tiles to use, and what a bonus that it will still make sense years from now.
Bonus if you can learn to do the tiling yourself since an inexpensive tile can make a dramatic difference covering a wall to the ceiling.
Go inside this fantasy home:
8. Set a Mood With a Fireplace Mantel Even Without the Fire
I'm not a wood burning fireplace girl since they set off asthma for me, and I'm a bigger fan of the architecture surrounding the box anyway!
Did you know you can find beautiful surrounds on FB Marketplace now? I have bought several, and one came from a garage sale! There are all sorts of creative ways to enjoy a fireplace with LED flameless candles and inserts that won't require the hefty investment of a real working fireplace.
9. Romantic Ambient Lighting in Kitchen
Kitchens always demand extra attention when it comes to lighting, but we often forget about the power of more subtle sources of soft light to help these spaces feel like the true living rooms they are.
When the lighting is right in a room, you just want to linger in the cozy longer!
10. Cozier Pantries
Let's face it. A walk-in pantry is a huge luxury, and a fantasy for many!
But if you happen to be designing or renovating a home which will include a butler pantry…
How about incorporating a cozy little seat for yourself for moments to pay bills, peruse a recipe or compose a grocery list?
11. Elegant Architectural Details on Island
What a difference molding and trim pieces add to a big rectangular bulky island!
Need a few more sensible ideas for architectural interest? See these.
12. Open Shelving to Break Up a Long Run of Cabinets
No matter the budget for a kitchen design, here's a detail to note when you want to add more movement and interest to a long run of cupboards.
But is the staggered cabinet detail outdated and an eye sore? It's a subjective matter, but my eye doesn't care for staggered so I erased them from our own kitchen renovation.
Peace to you right where you are.
-michele
Shop for items you already intended to buy on Amazon RIGHT HERE, and also find home decor here to keep decor inspiration flowing on Hello Lovely!
Hello Lovely is a participant in the Amazon Services LLC Associates Program, an affiliate advertising program designed to provide a means for sites to earn fees by linking to Amazon.com and affiliated sites.