Did my post about the Giannetti's new shop, Patina Home & Garden near Franklin in Leiper's Fork make you long to go there? You are destined to fall in love with a treasure or two within that beautiful store! Here's what I found shopping in Franklin as well as ideas for gifts for home. If you stay tuned to the end, I'm sharing a health update.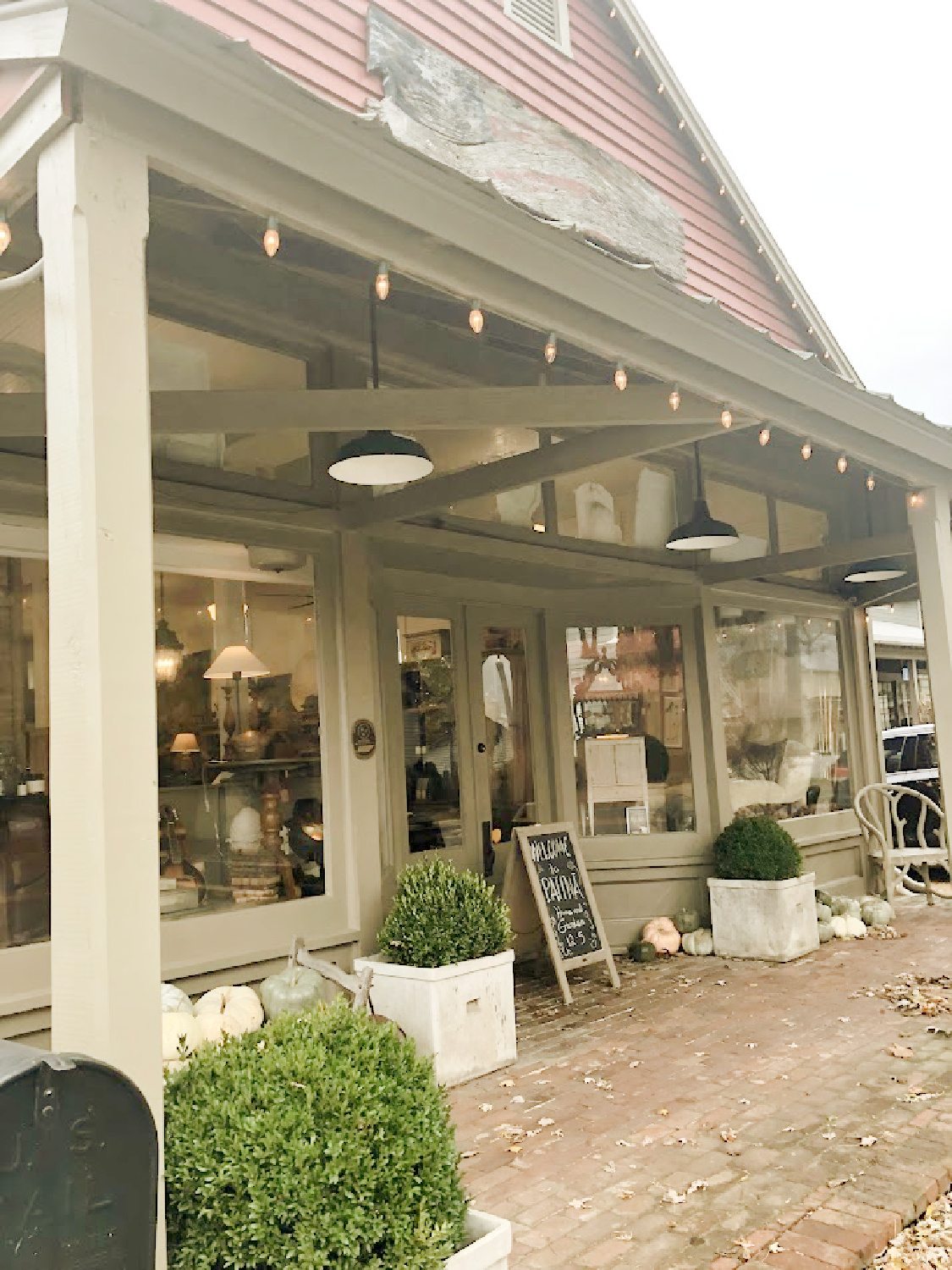 What I Found Shopping in Franklin, TN + Gifts for Home
There is such an eclectic range of beautiful things for home inside Patina Home & Garden (4149 Old Hillsboro Rd in Leiper's Fork). Whether you are in the market for an investment piece of antique furniture, a linen wrap dress, dishes, or kitchen essentials, you're going to find quality-made pretty things that age well.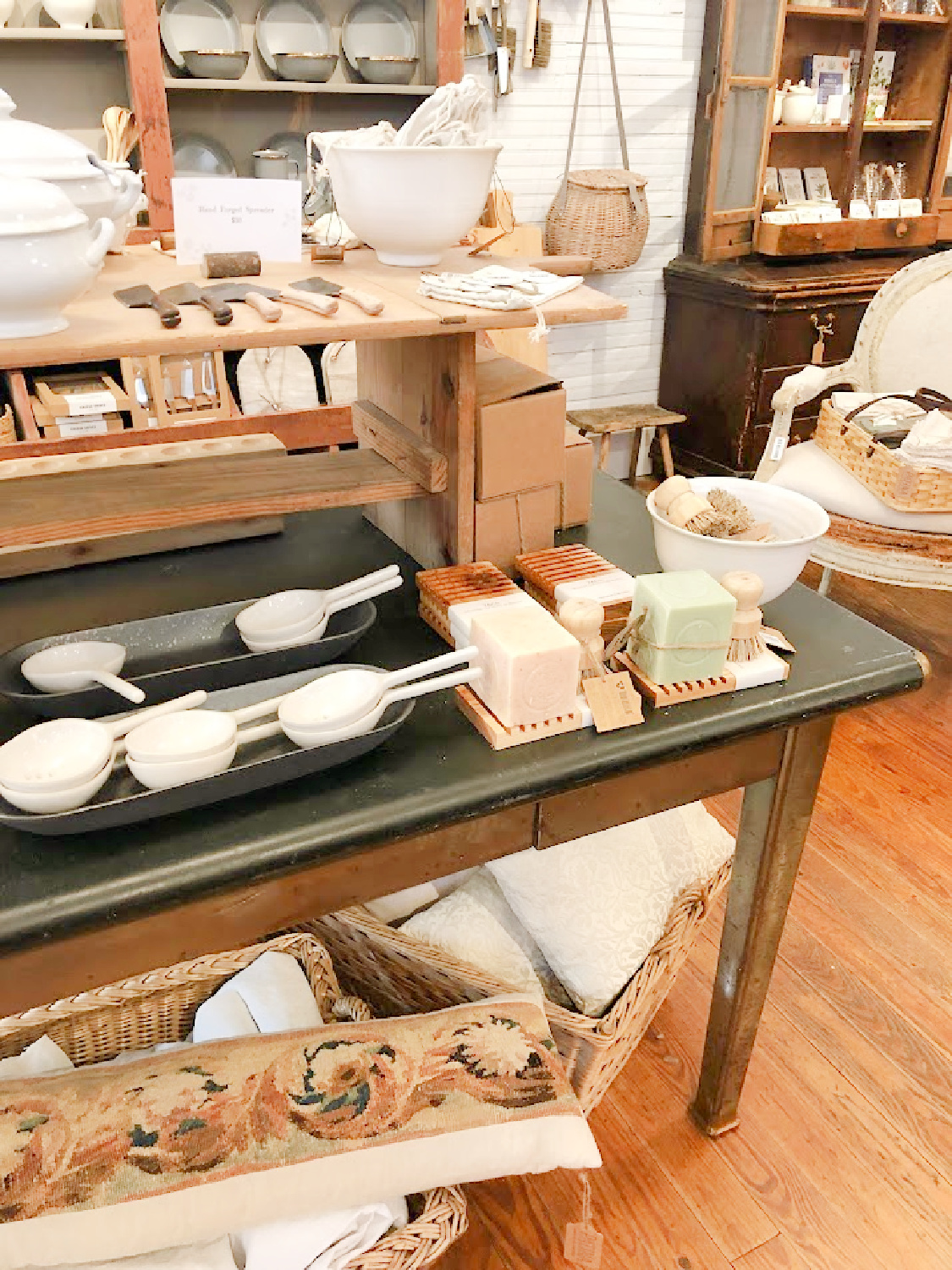 I needed that gorgeous hunk of pale pink soap and cedar tray in my life (on table above). I was just hoping the fragrance would be pleasant…it is lemon…score!
I independently selected products in this post—if you buy from one of my links, I may earn a commission.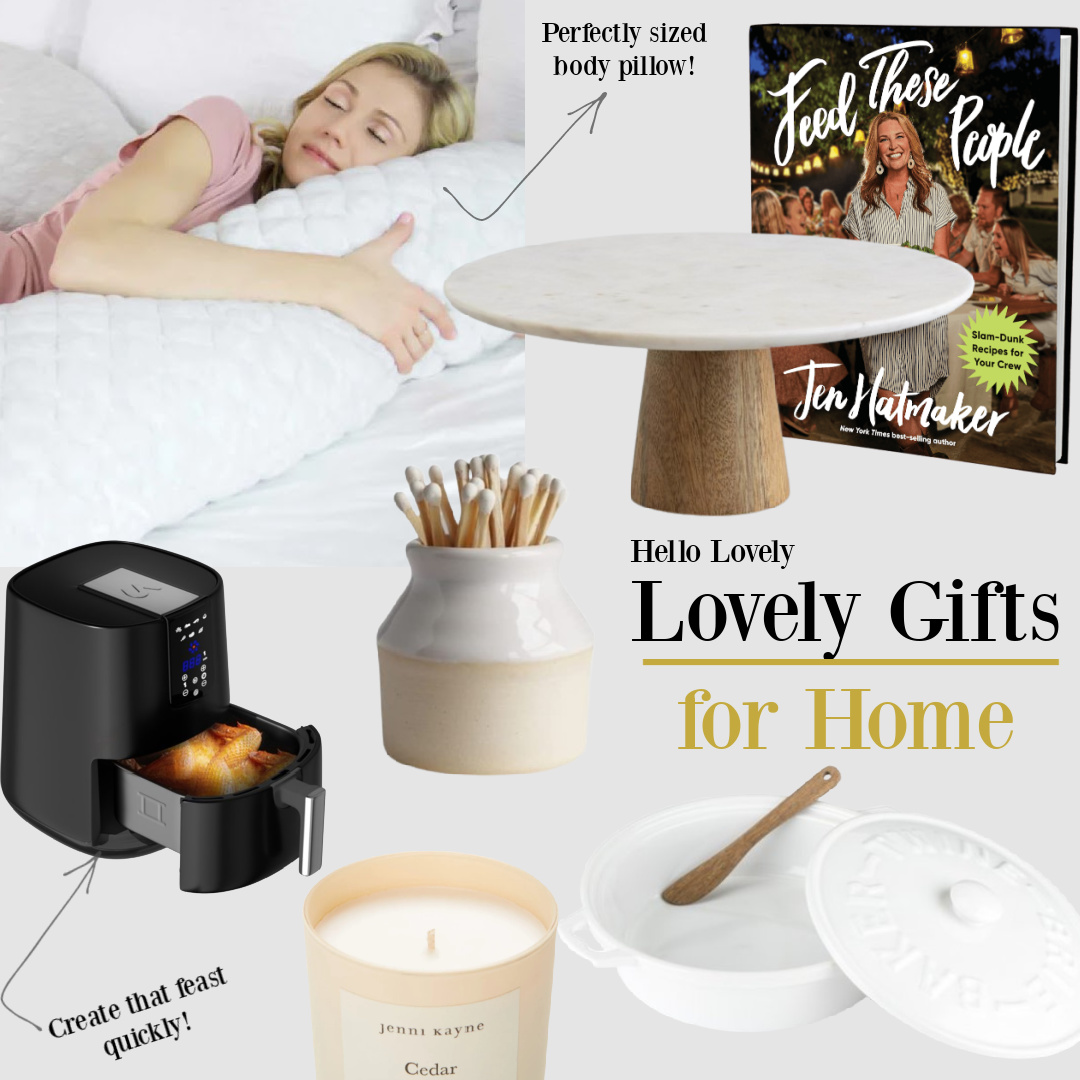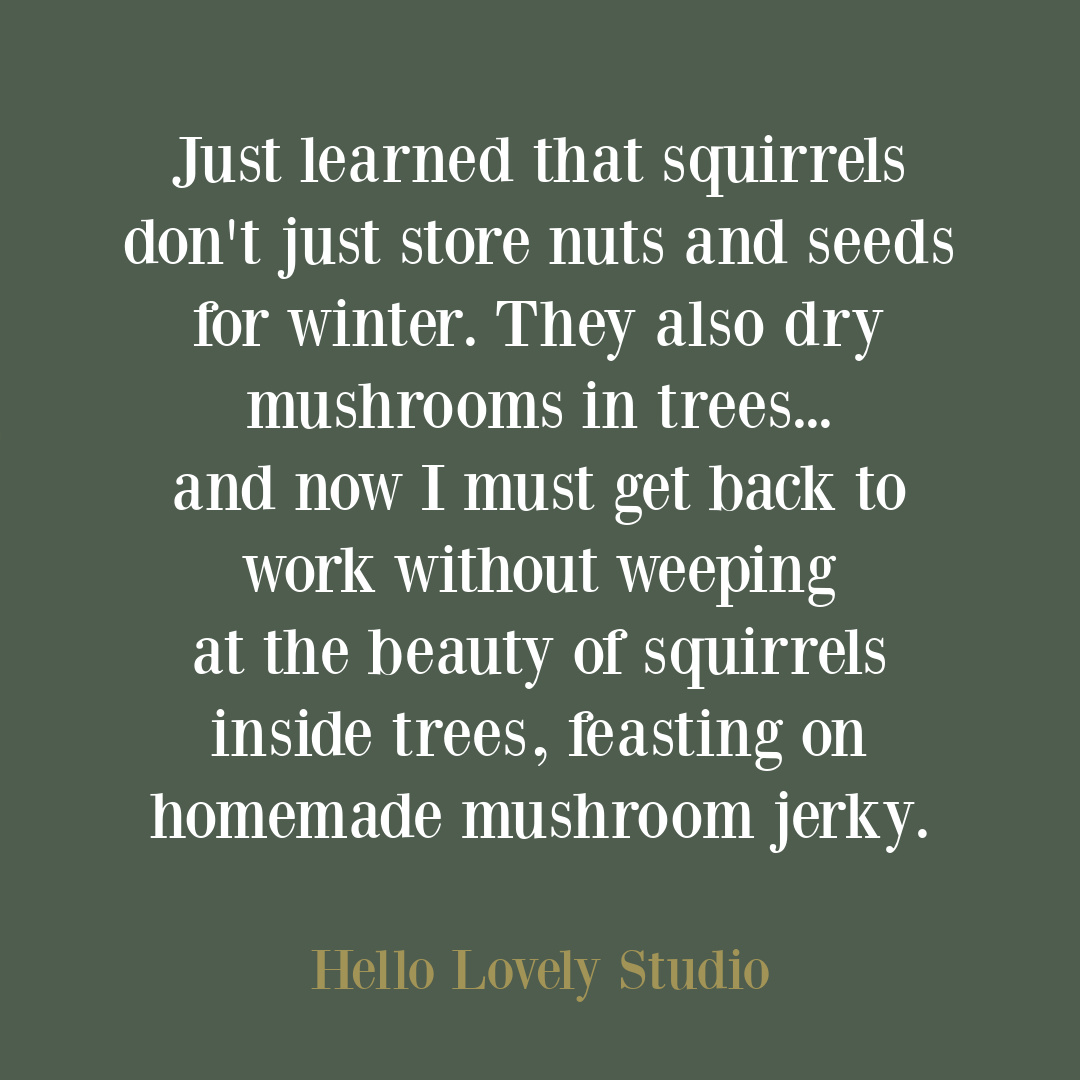 Citrus is my favorite in the kitchen. I also bought the scrub brush you see above even though I have lots. Who knows when I'll get back to the shop!?! Here's more of my loot I dumped on a bed in a guestroom at home: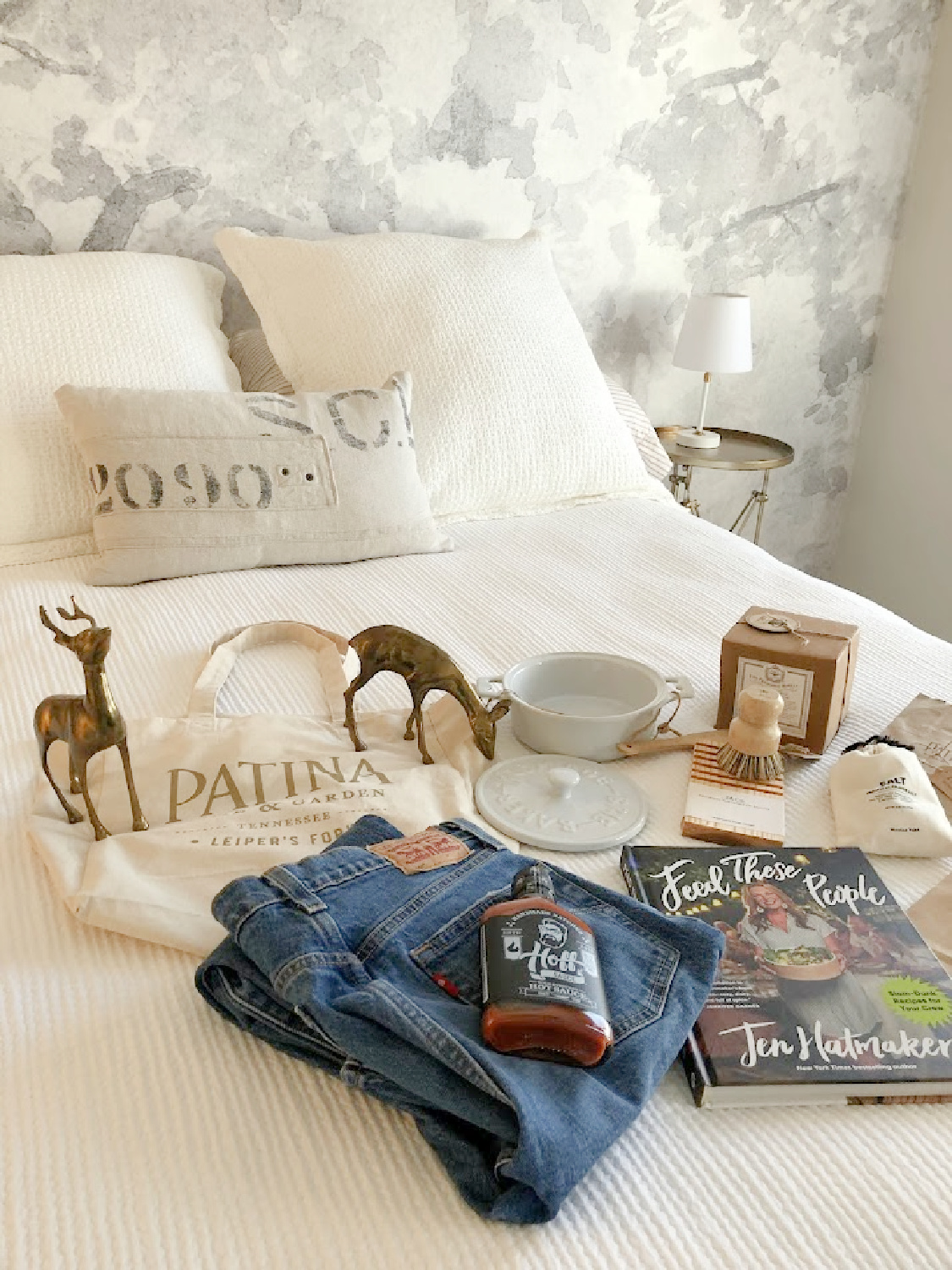 I also picked up Hoff Hot Sauce (a local hand-batched item), sea salt, and a lovely covered dish for baking brie. Perhaps these items will show up in Patina Home & Garden's online shop which should re-open soon.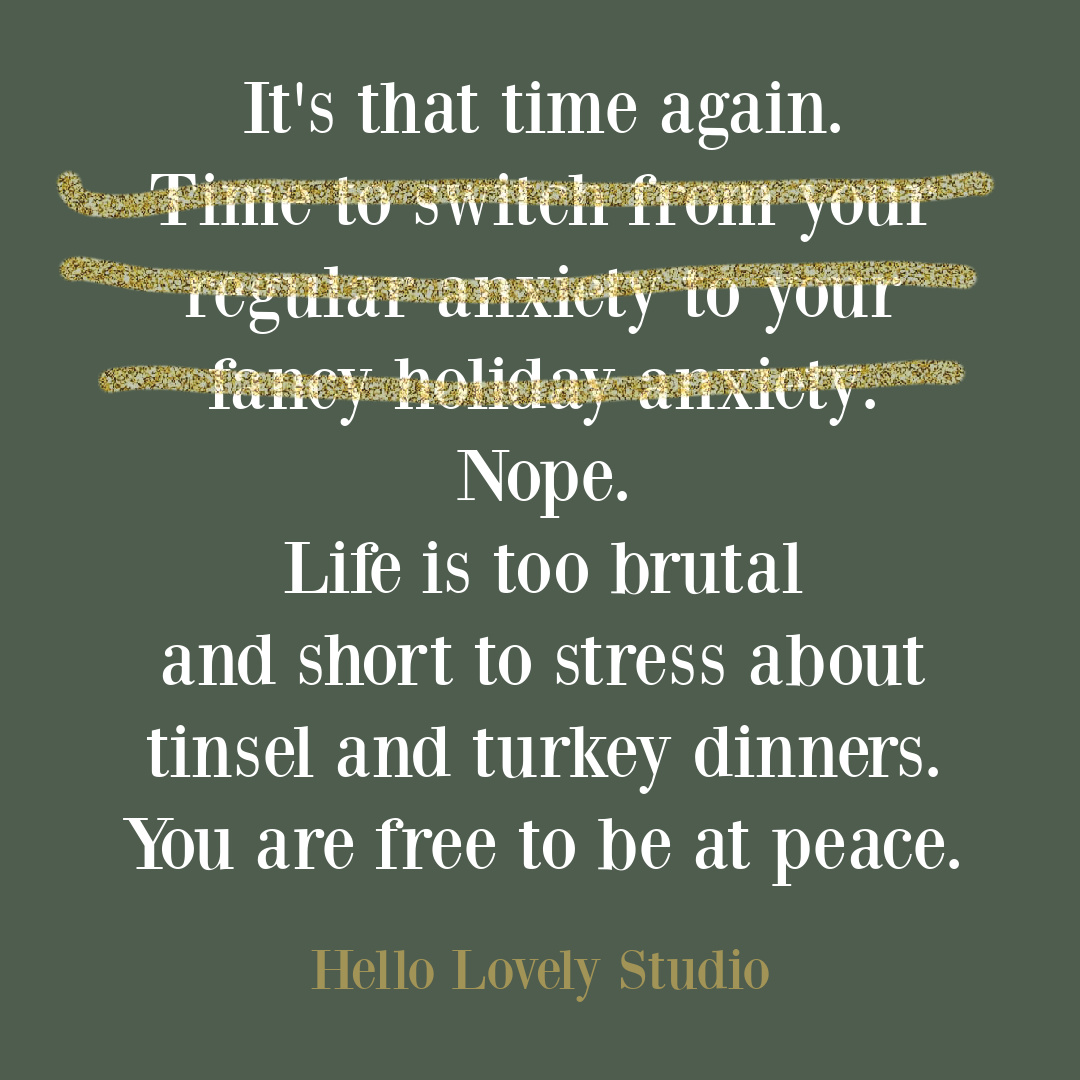 Gifts for Home: Luxurious Body Pillow
The guest bedroom brings to mind another gift Santa probably needs to hear about. I have raved about my Honeydew Scrumptious Pillow in other posts, but I recently learned they designed THIS: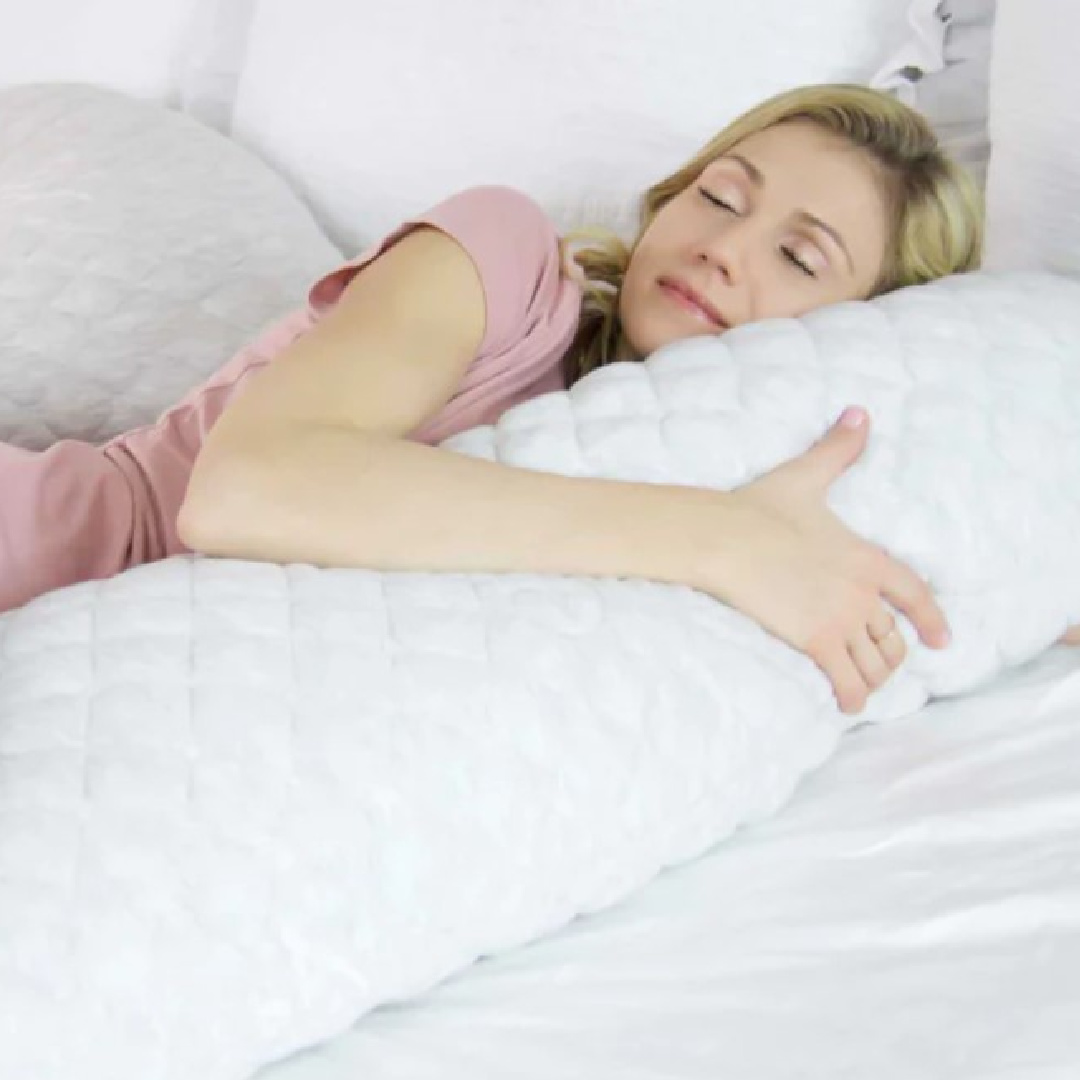 Mine just arrived in the mail, and it is truly something different. I have bought other body pillows that swallowed up the bed, but this one is sized to perfection at 49″ x 13″.
When you reach a certain age, there are seasons where sciatica or arthritis issues complicate sleeping, and this heavenly pillow's non-pharmaceutical relief and support are a Godsend.
The Honeydew body pillow also comes with its own luxurious pillowcase, and if you have shopped for pillowcases lately then you know even a standard size can be pricey. The only trouble I predict you will have with this Ultimate Luxury Body Pillow is with your partner who will want to steal it.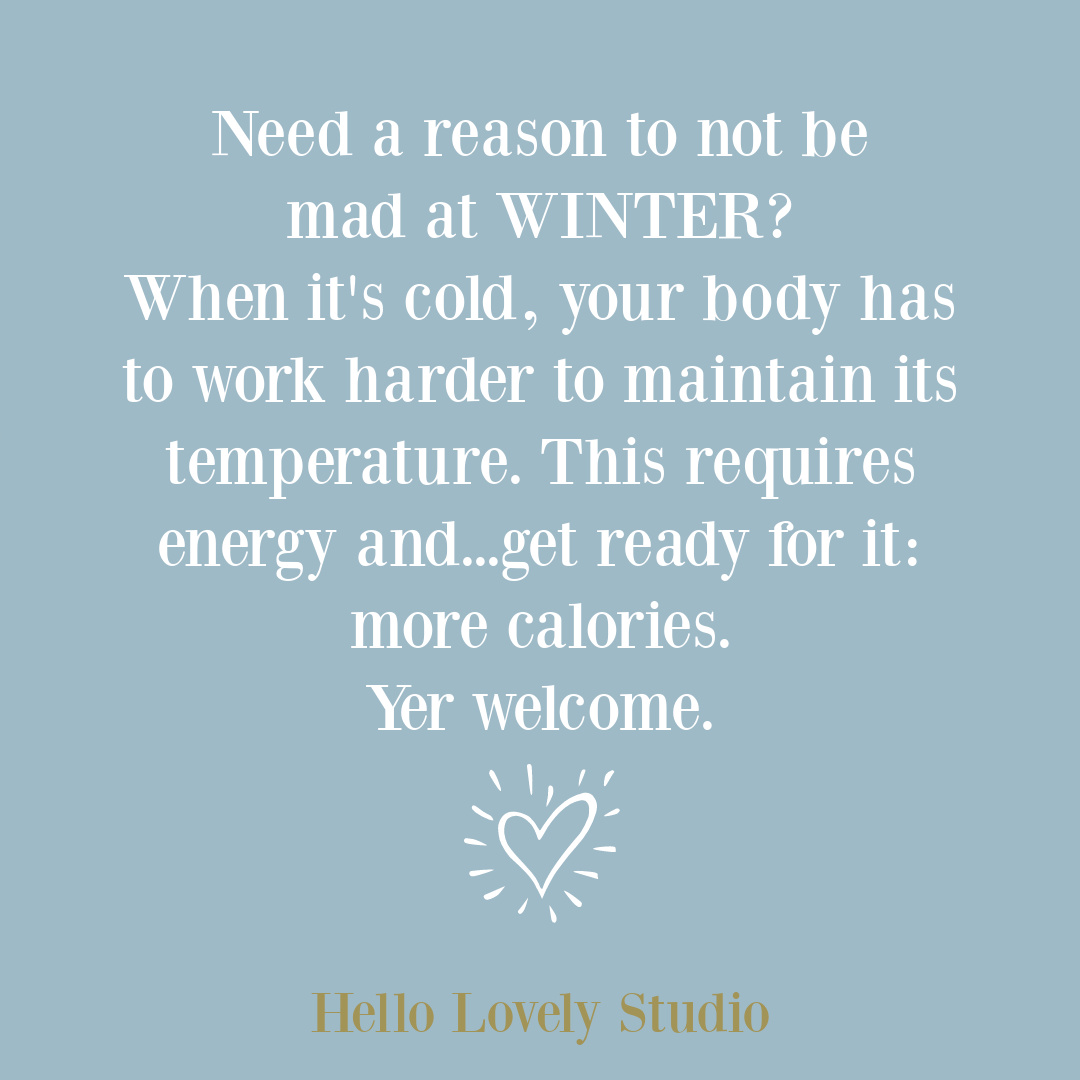 Gift for Home: Beautiful Wallpaper
I love the look of a modernized mural or wallpaper in a traditional space to freshen it. Of course they work beautifully within modern or modern rustic interiors too. This is not peel and stick quality wallpaper you will find at your local big box store. Rather, it's high quality with a highly friendly price. "Beauty Everywhere" is one of my favorite Photowall designs: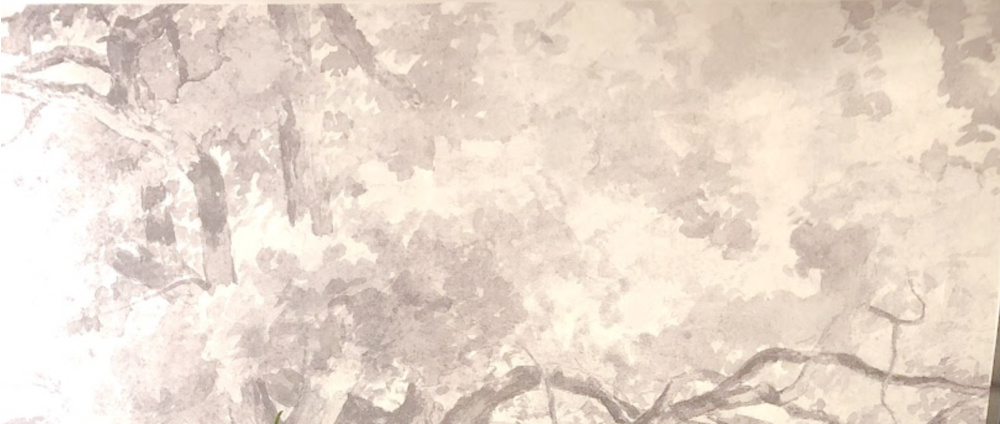 and I have shown you "Trees White" which is in our entry.
We bought the vintage brass deer especially for this table in our entry, knowing they are perfect for this country house and especially at Christmas. We have deer in the yard everyday, and we just adore them. This buck and doe were found at Franklin Antique Mall (251 2nd Avenue S. STE 100) where we browsed happily, loving every minute. Do you need a pair of these creatures too?
Gifts for Home: Vintage Brass Deer
I bet if you like these, you are already imagining a little ribbon or wreath around their necks.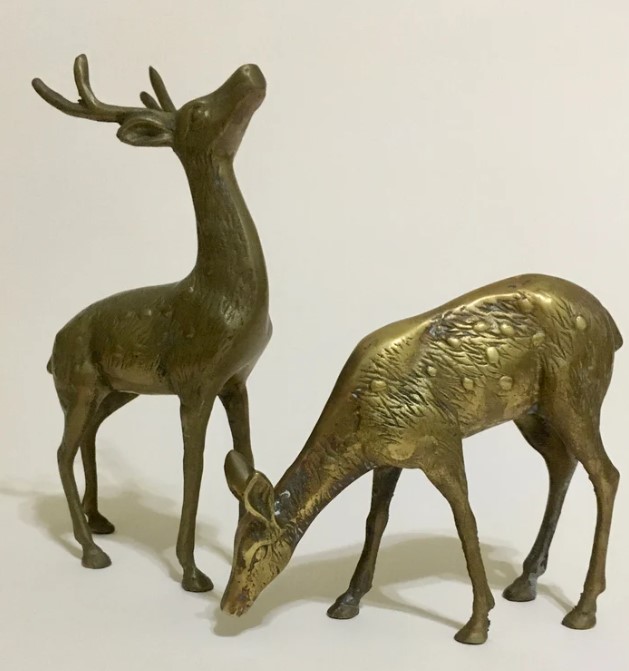 They are just the right size for a shelf, console table, or even as the beginnings of a holiday centerpiece. I like the idea of bringing them out each year as a backdrop for winter memories.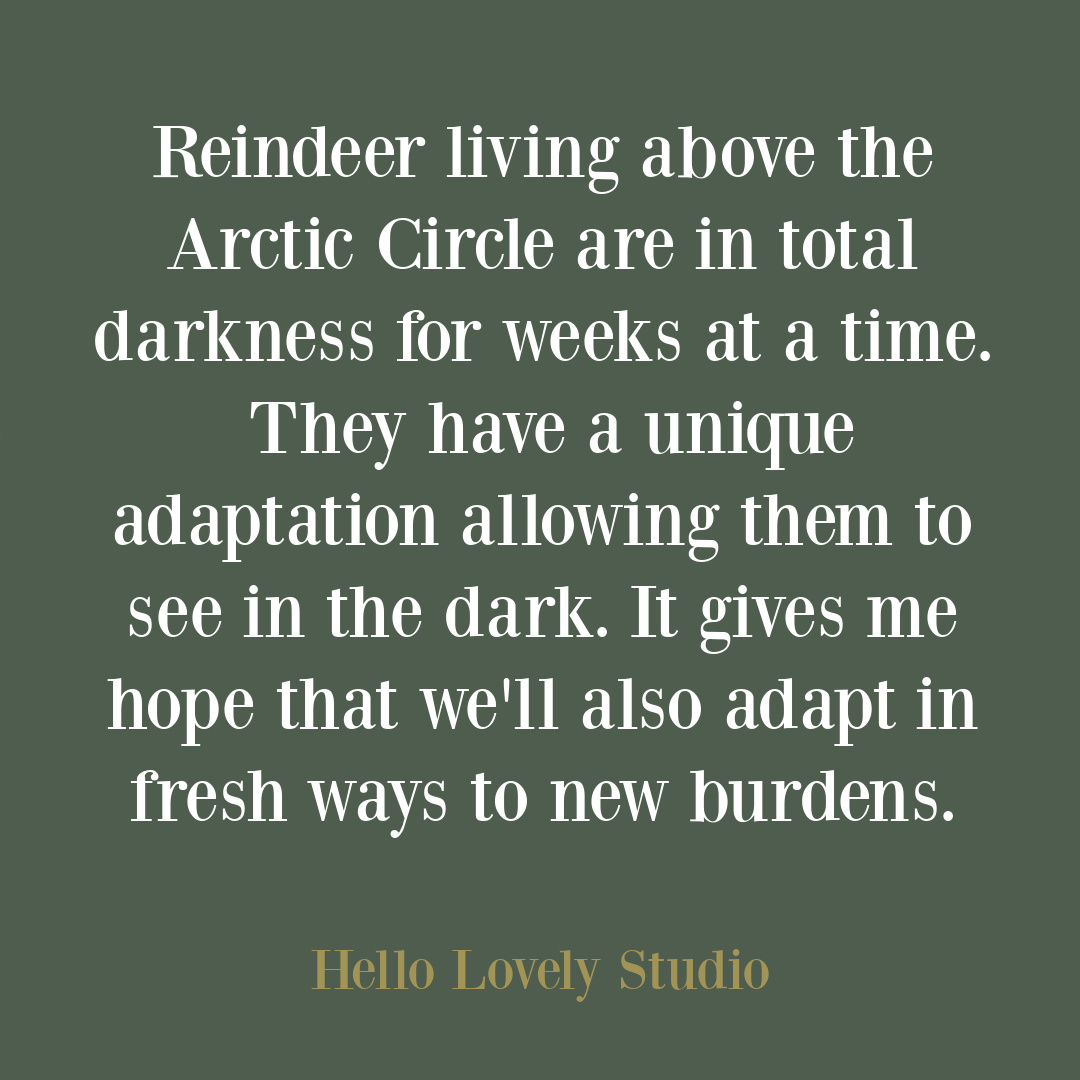 Here's another great find from Franklin–we went thrifting, and I snagged a pair of vintage Levi 501 jeans that fit perfectly. I love boyish jeans with big back pockets, and they only get better with age!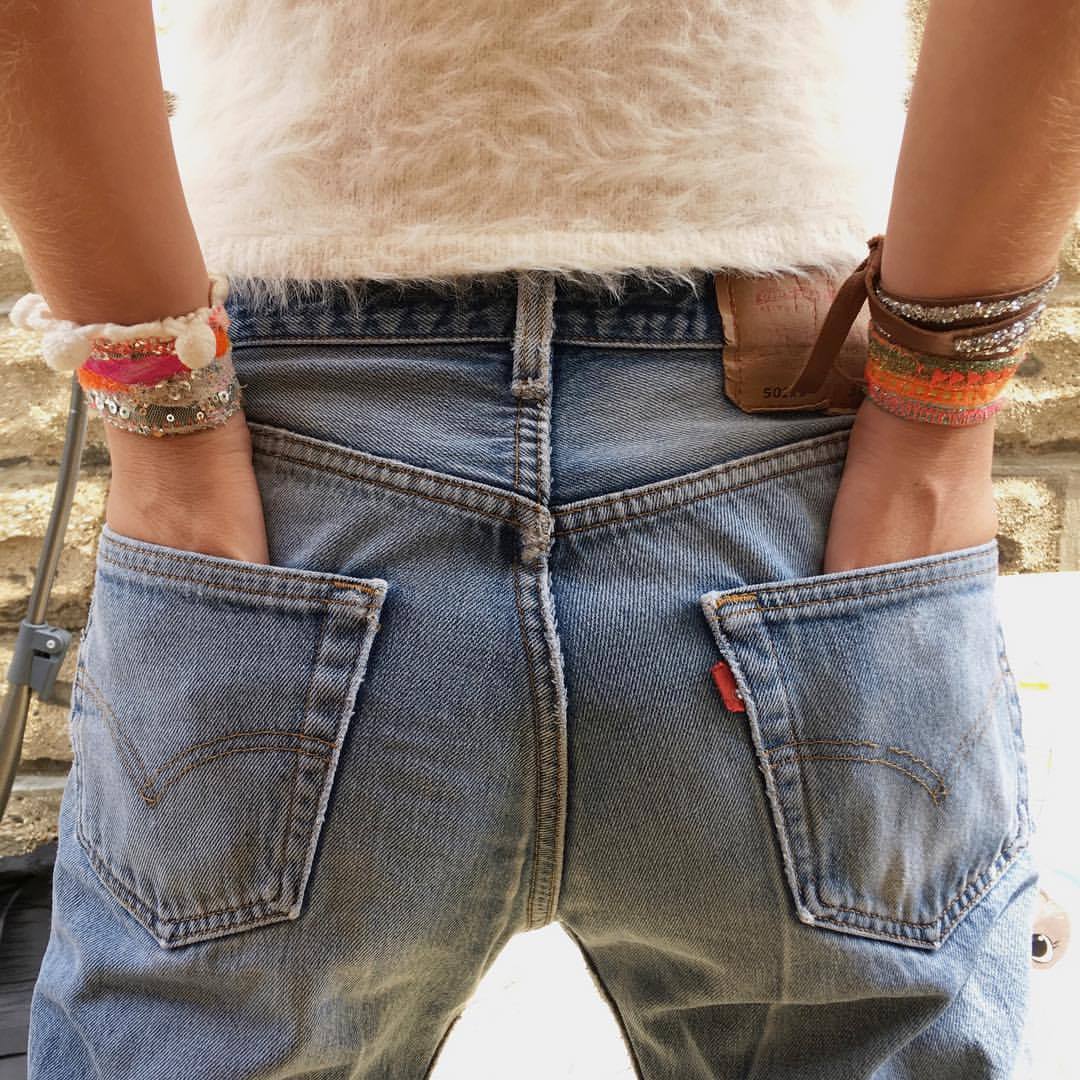 For new 501s, I have had good luck finding them HERE.
Gifts for Home: Brie Baker
As soon as I returned home from Franklin, I felt I should have picked up multiples of the lidded brie baker (comes with a wooden spreader) because it is the perfect size and makes such a fabulous gift.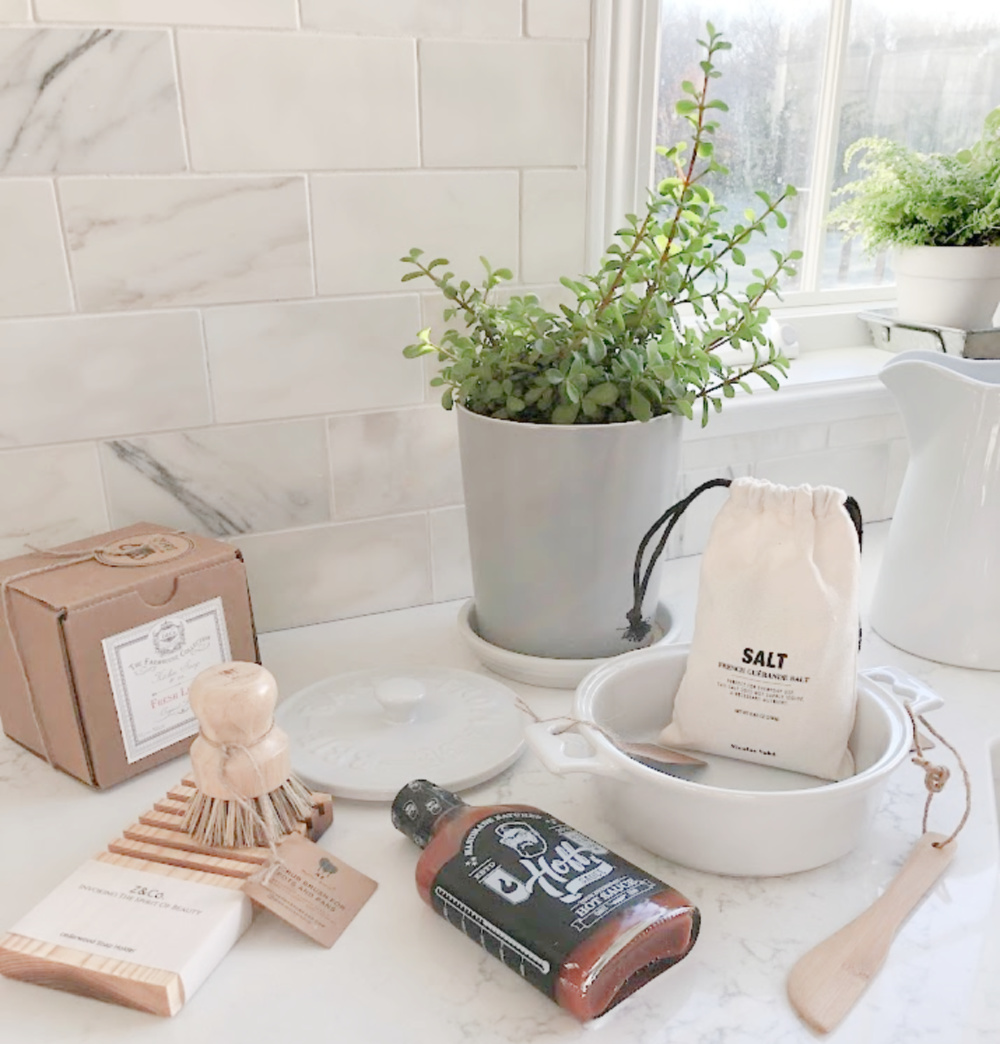 But I found one for us in case you are anxious to add it to your kitchen or give as a gift!
My favorite brie combination? With pesto and a little diced tomato or red pepper sprinkled on top. It looks festive and is delicious with slices of toasted baguette.
Gifts for Home: FEED THESE PEOPLE
This book launched while we were in Tennessee, and I couldn't wait to buy it there and feast on the recipes inside. If you know Jen Hatmaker, then you probably already love her. She is simply a gift to humankind and has provided one more reason to celebrate her brilliance.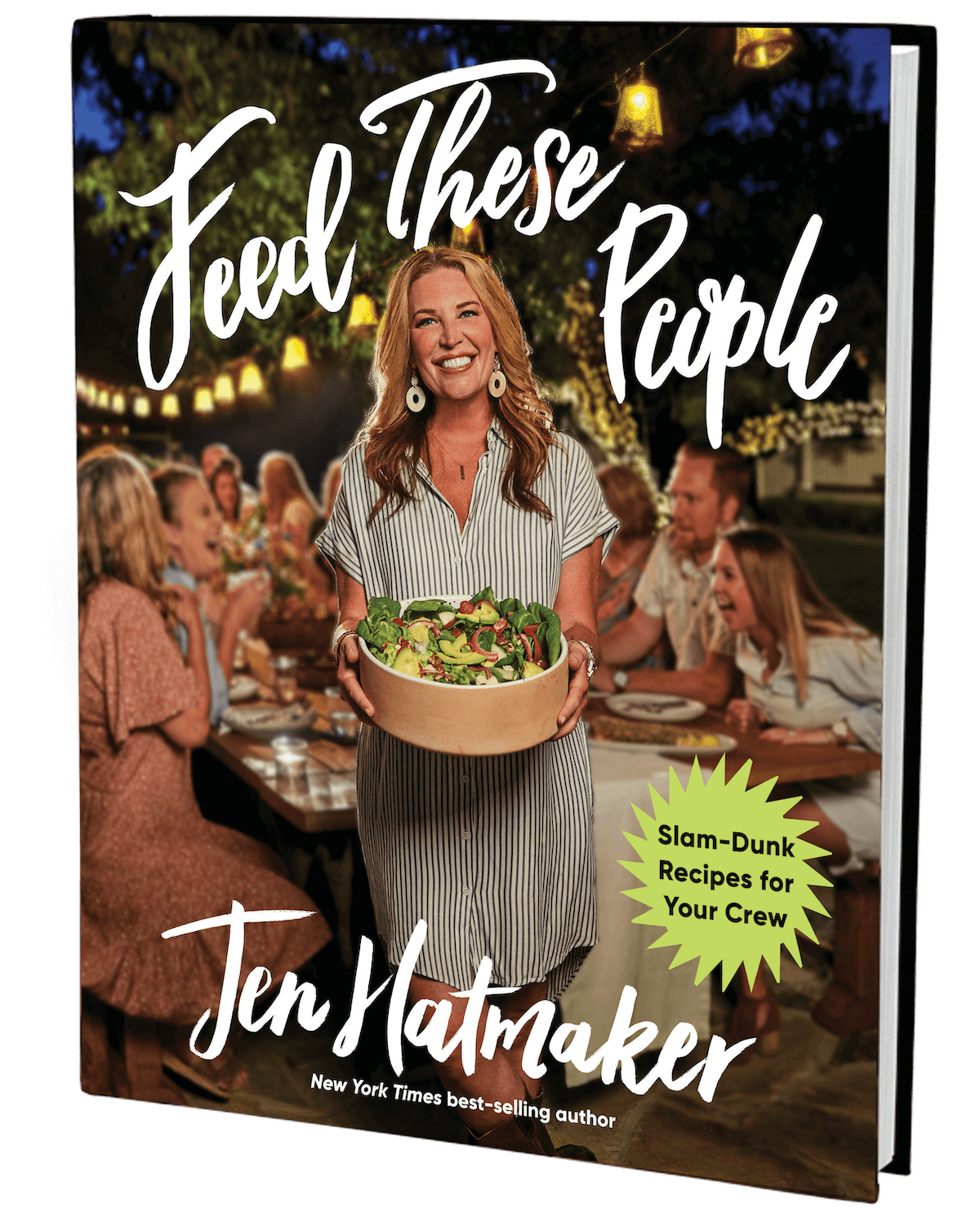 Jen's writing voice is unique and so down-to-earth and entertaining that you will be smiling and reading every dang word of this cookbook full of uncomplicated comfort food. One more reason to love it? I was shocked that it was only $20. This is a big, gorgeously photographed, amazing gem that I expected to be in the $40 range!!!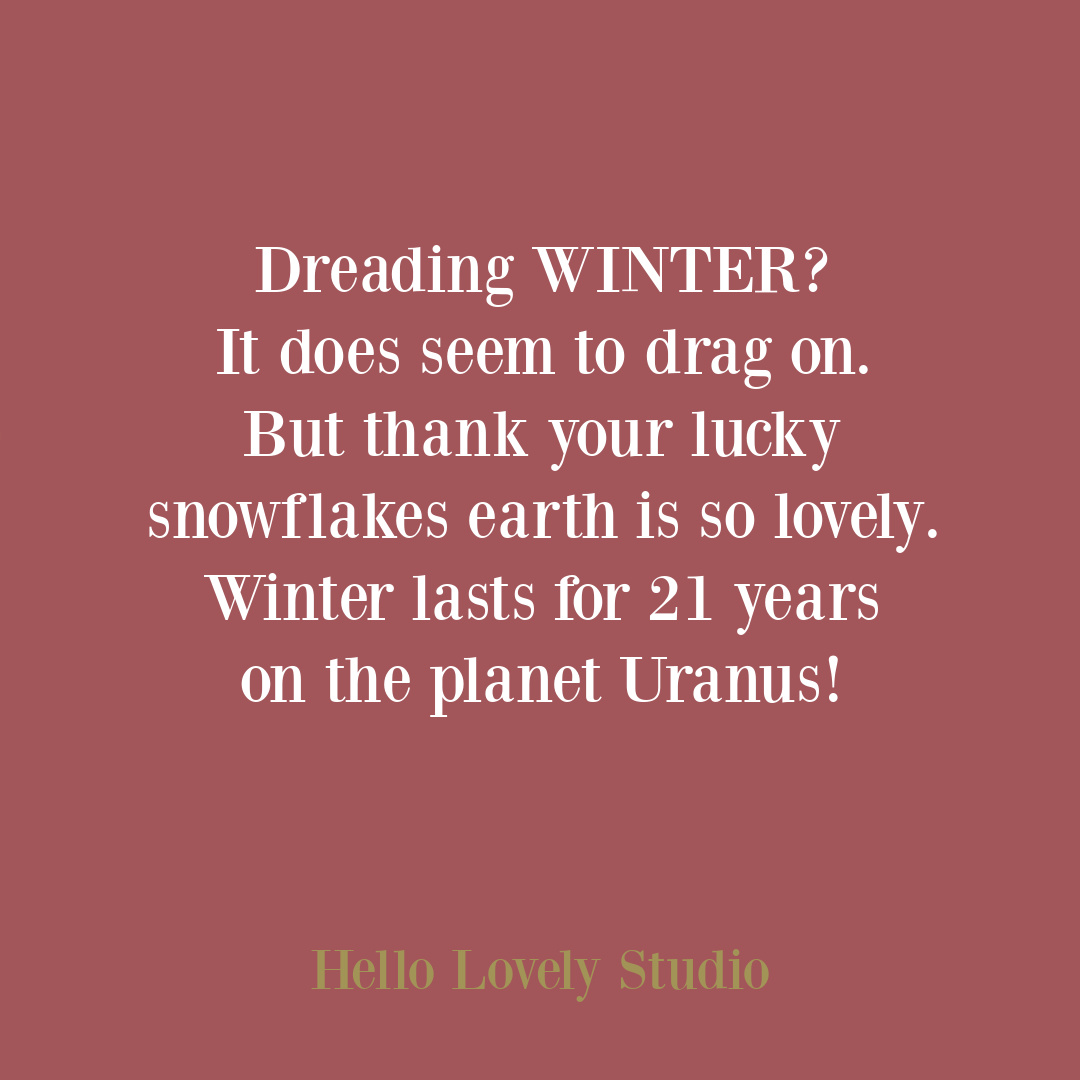 I am not a big onion person, but other people in my family are so this recipe seems like a MUST TRY for winter: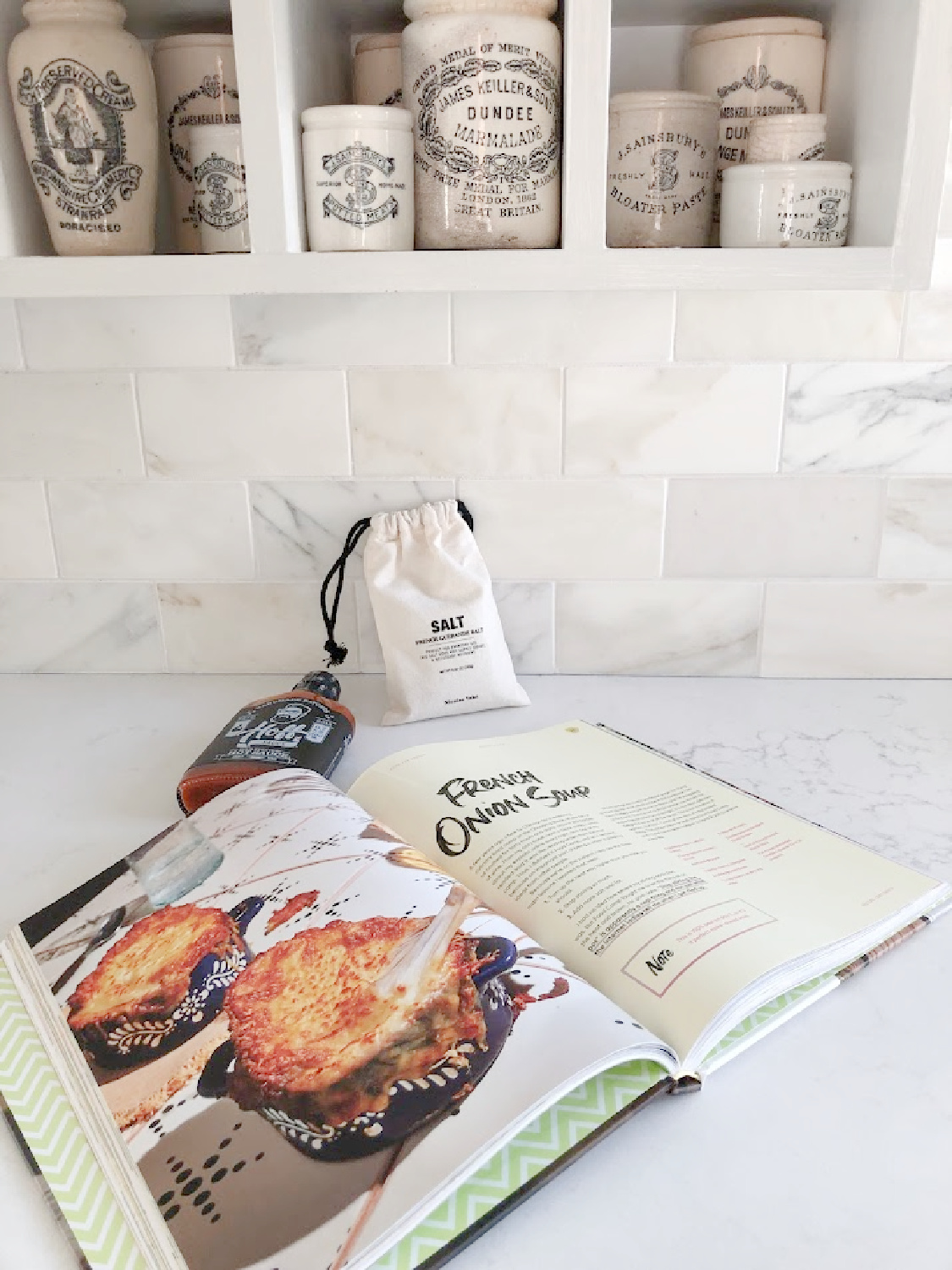 Found in Franklin & Gifts for Home: Rustic Earthenware
Not sure you can tell how huge the vintage urn/vase is on the dropleaf table, but it is. I found it on our last visit to Franklin.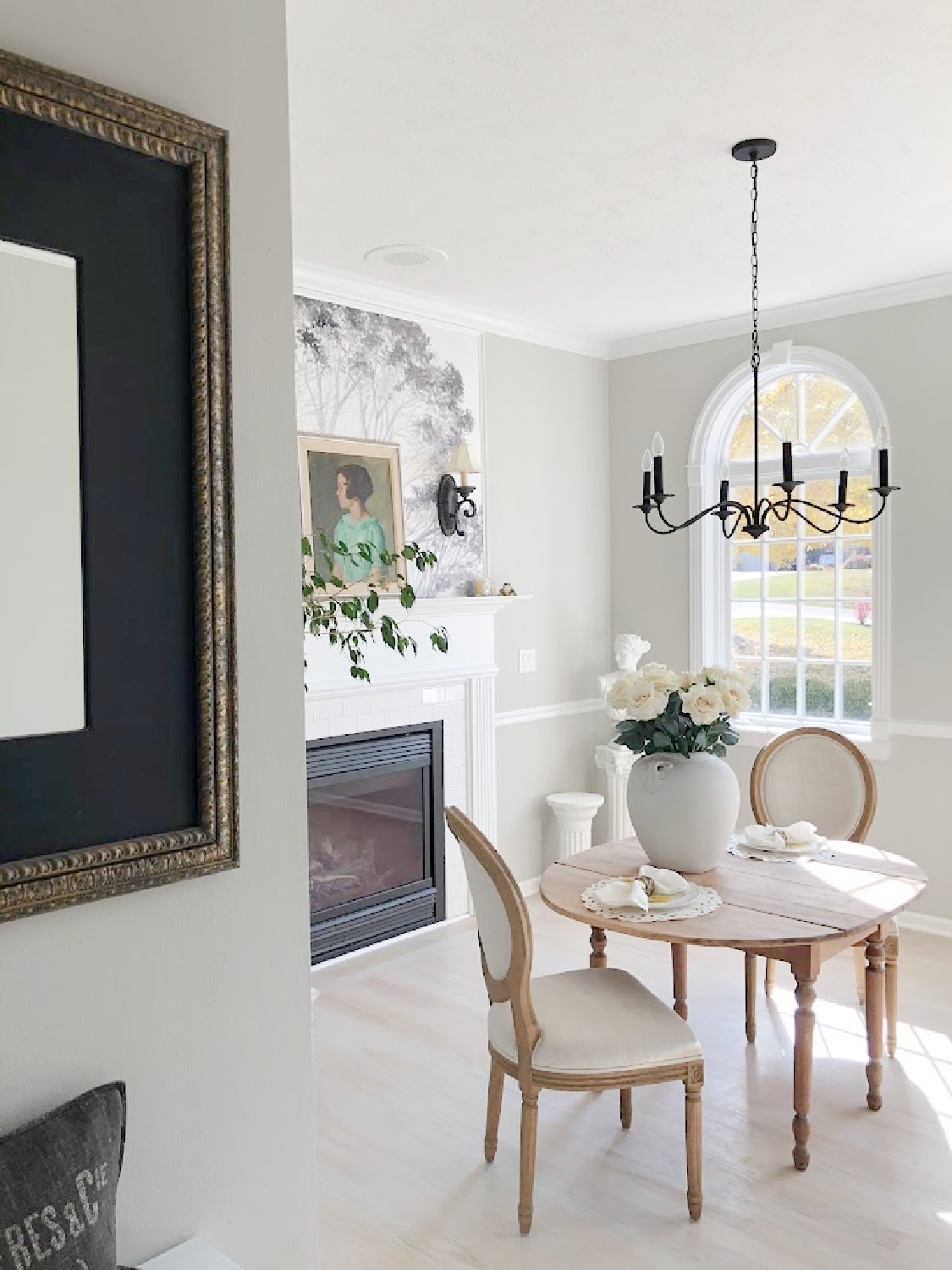 Find antique earthenware vases HERE and French confit jars HERE.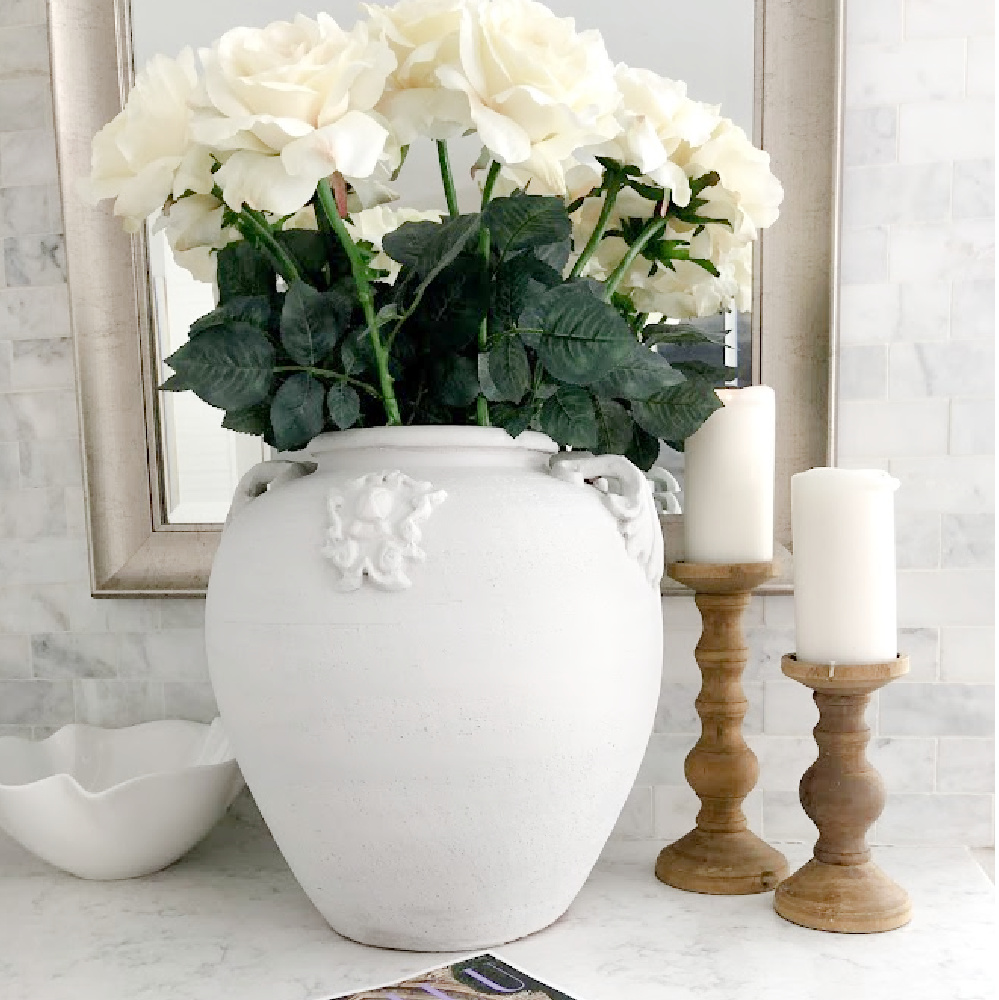 Gifts for Home: Marble Pedestal
I have owned my fair share of cake stands, but this one TAKES THE CAKE. It is gorgeous, and the marble is that perfect balance of warm and cool white. (On my counter, it looks great with the warm calacatta gold marble backsplash AND the bright white counter.) Christmas cookies and bite-sized brownies, mama's puttin' yer sweet puddin' selves on a pedestal, babies!!!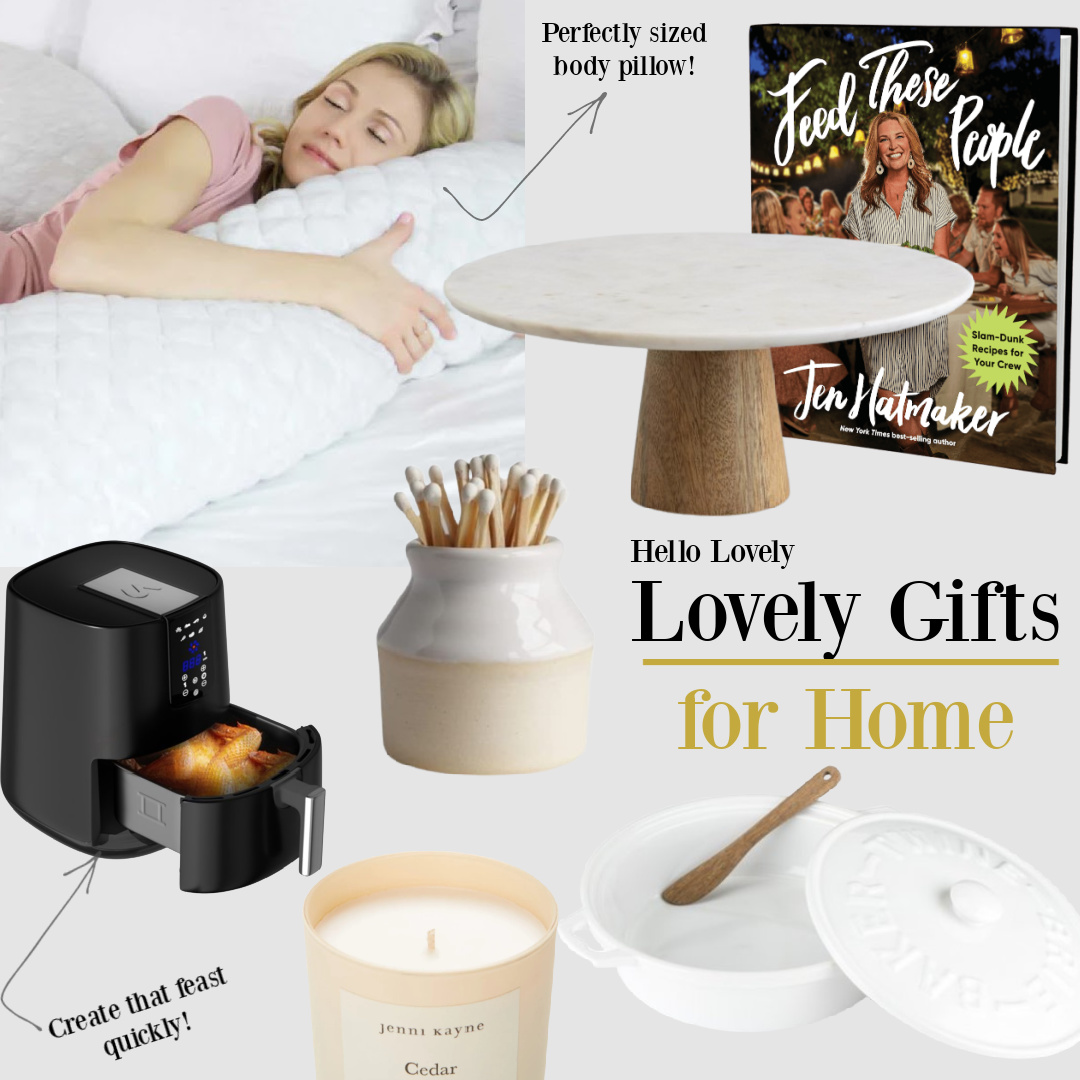 Thanks for peeking at all these goodies. If you missed my post about Franklin, a visit to Patina Home & Garden, or our renovation progress, do check 'em out if you have a moment.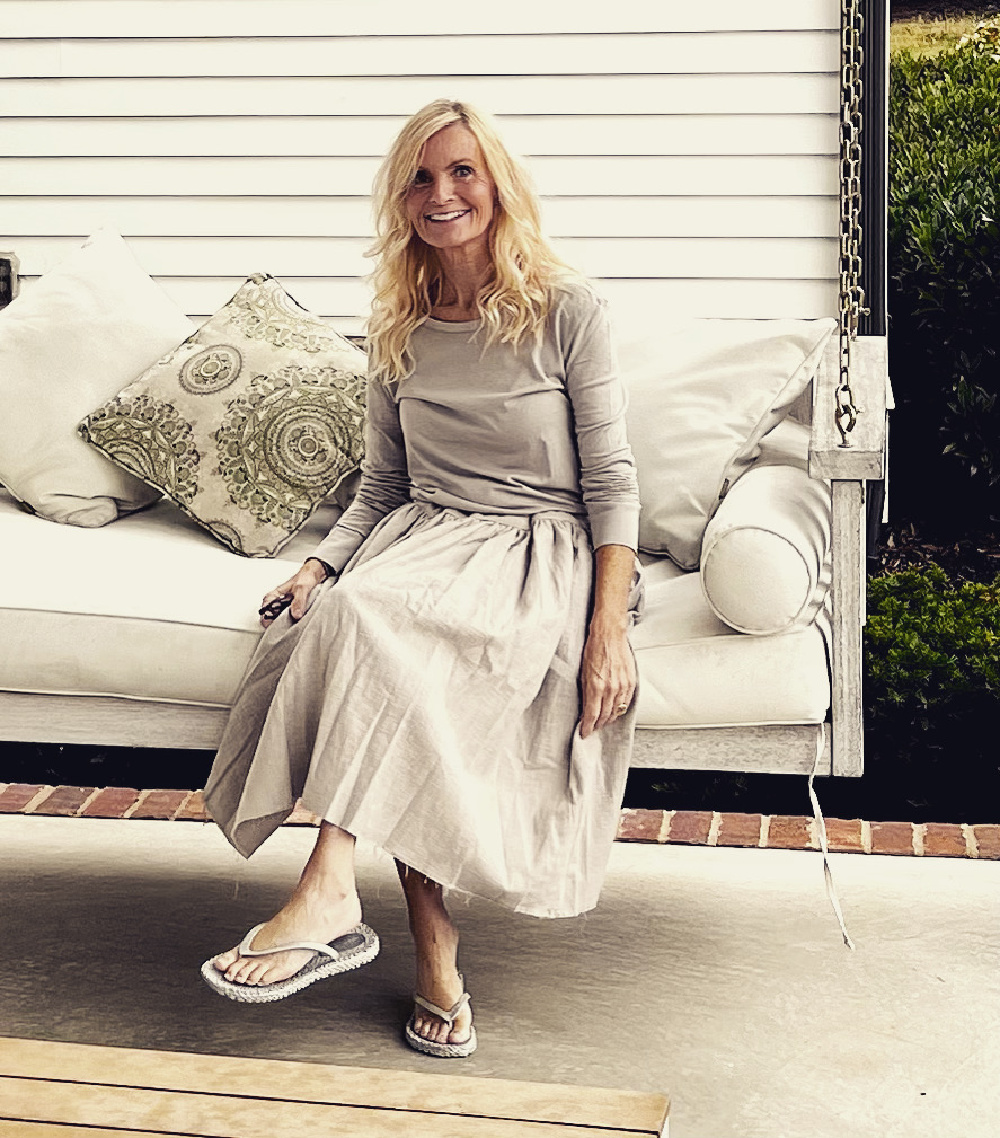 I had an ultrasound today, and things looked good. My surgeon is able to feel the mass above my breast though so I'll have an MRI after Christmas for more info. Thank you for lifting me in prayer and encouraging me so lovingly. I'm feeling sooooo much better about it all. Especially happy that the lymph nodes look normal. I didn't even realize how much I was worrying about them and the possibility of lymphoma. There may be surgery in the New Year, but I'm heading into the holidays with a full, thankful heart under this boobicular fortitude–sorry, mom–bosom…that keeps trying to kill me. 🙂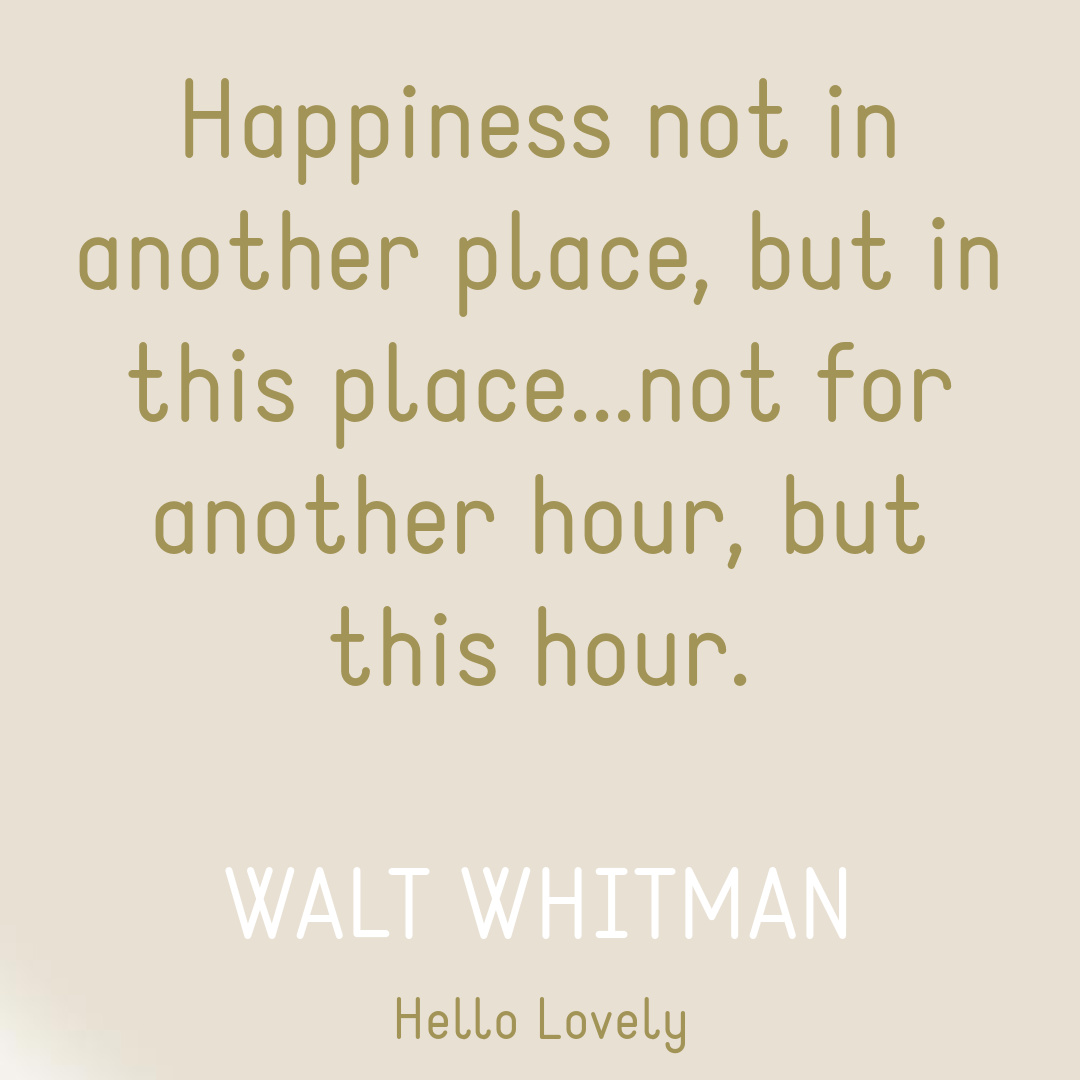 Peace to you right where you are.
-michele
Shop for items you already intended to buy on Amazon RIGHT HERE, and also find home decor here to keep decor inspiration flowing on Hello Lovely!
Hello Lovely is a participant in the Amazon Services LLC Associates Program, an affiliate advertising program designed to provide a means for sites to earn fees by linking to Amazon.com and affiliated sites.