We headed to Franklin, TN for a few days of relaxation and a much needed break from our jobs and renovation work at home. It was a perfect late October road trip to one of our favorite historical towns in the South. Our only agenda? Enjoy nature on hikes in the autumn air, sleep in, shop for antiques and vintage, and visit the Giannetti's new shop in Leiper's Fork. Last time we were in town, we rented Storybook Cottage, and this time around, we booked a space in a lovely home near downtown. Let's peek at our trip and chat about something vulnerable at the end in Autumn in Franklin, Tennessee.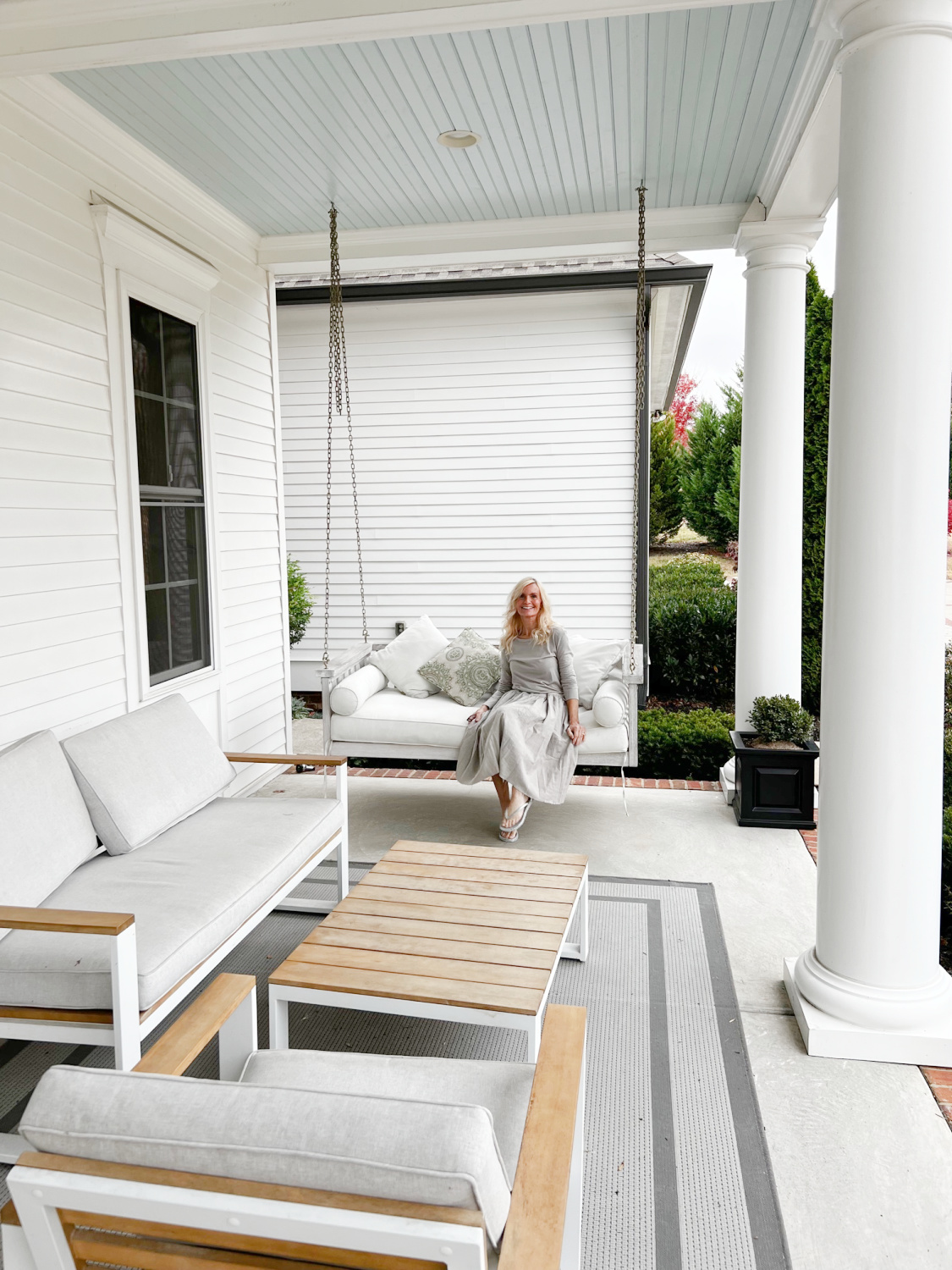 Falling for Autumn in Franklin, Tennessee
Southern Cottage in Franklin
We stayed in this newer home which boasts a gorgeous front porch with swings/beds at either end. It's just a few minutes from downtown where you'll find charming shops and historic homes.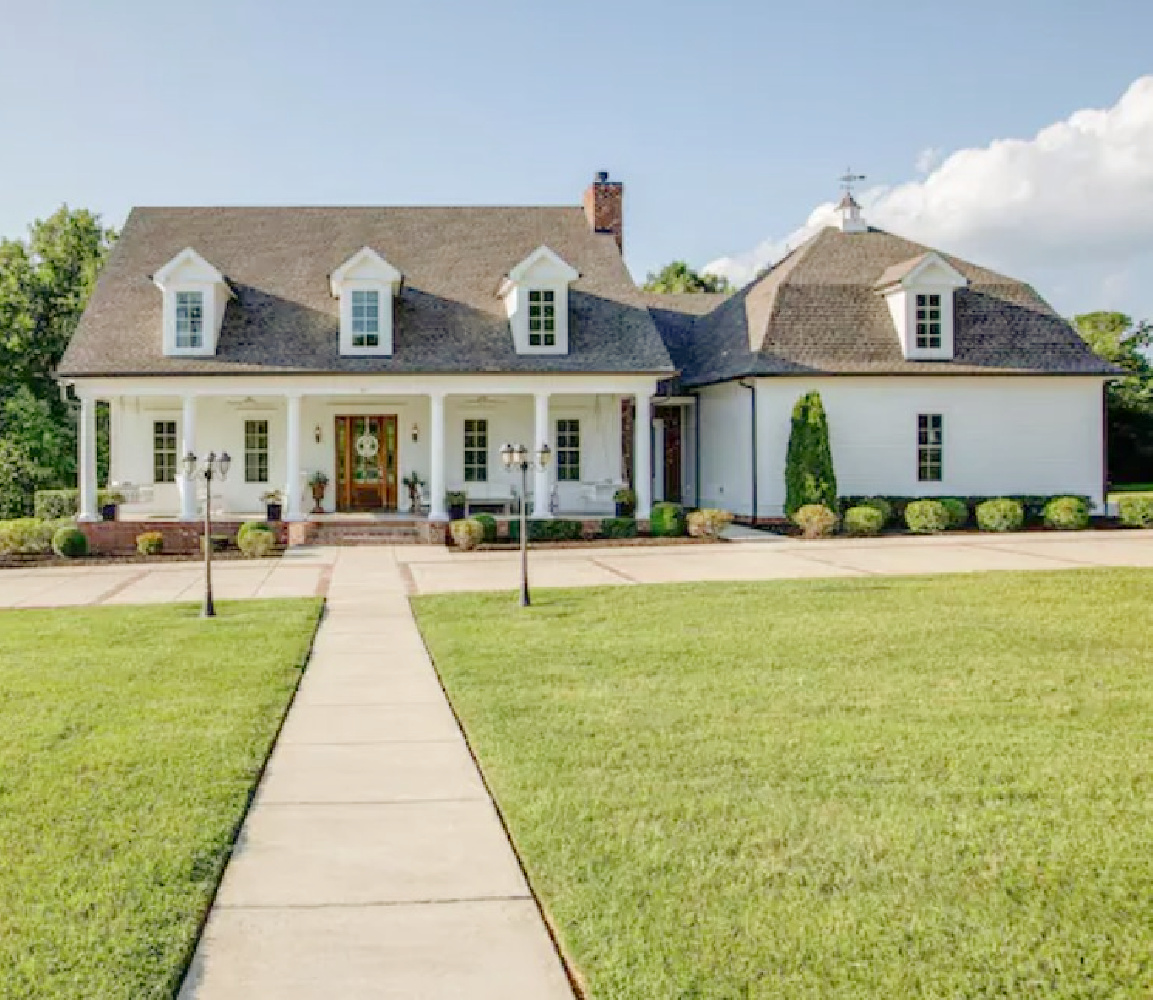 My husband snapped this of me on our first morning and then disappeared before I could get a selfie with him! I'm wearing a Giannetti linen skirt and long sleeve tee I bought online when Patina Farm's shop was open.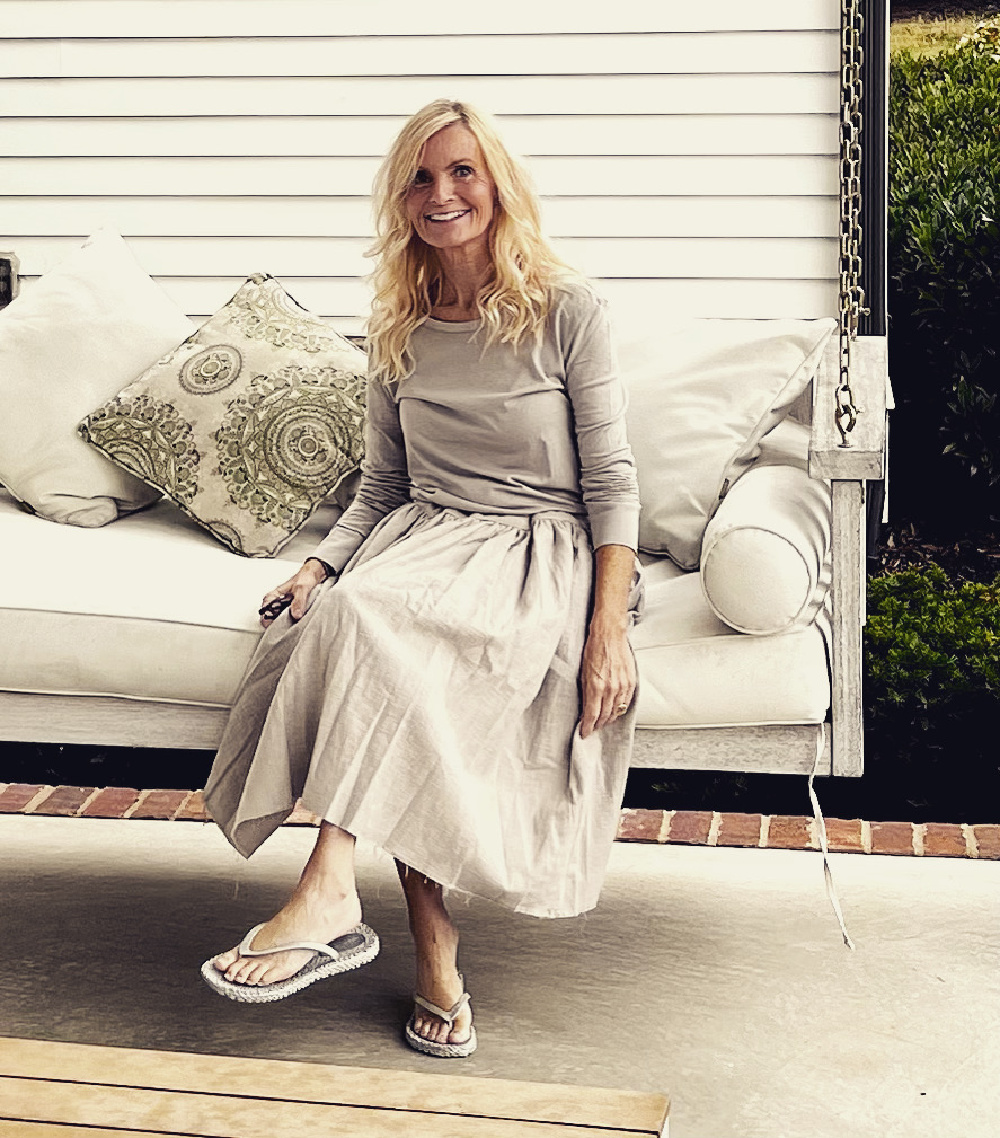 Until the Giannettis re-open their online shop (with new Patina Meadow branding), you can find a few pieces in their brick and mortar shop in Leiper's Fork.
Patina Home & Garden in Leiper's Fork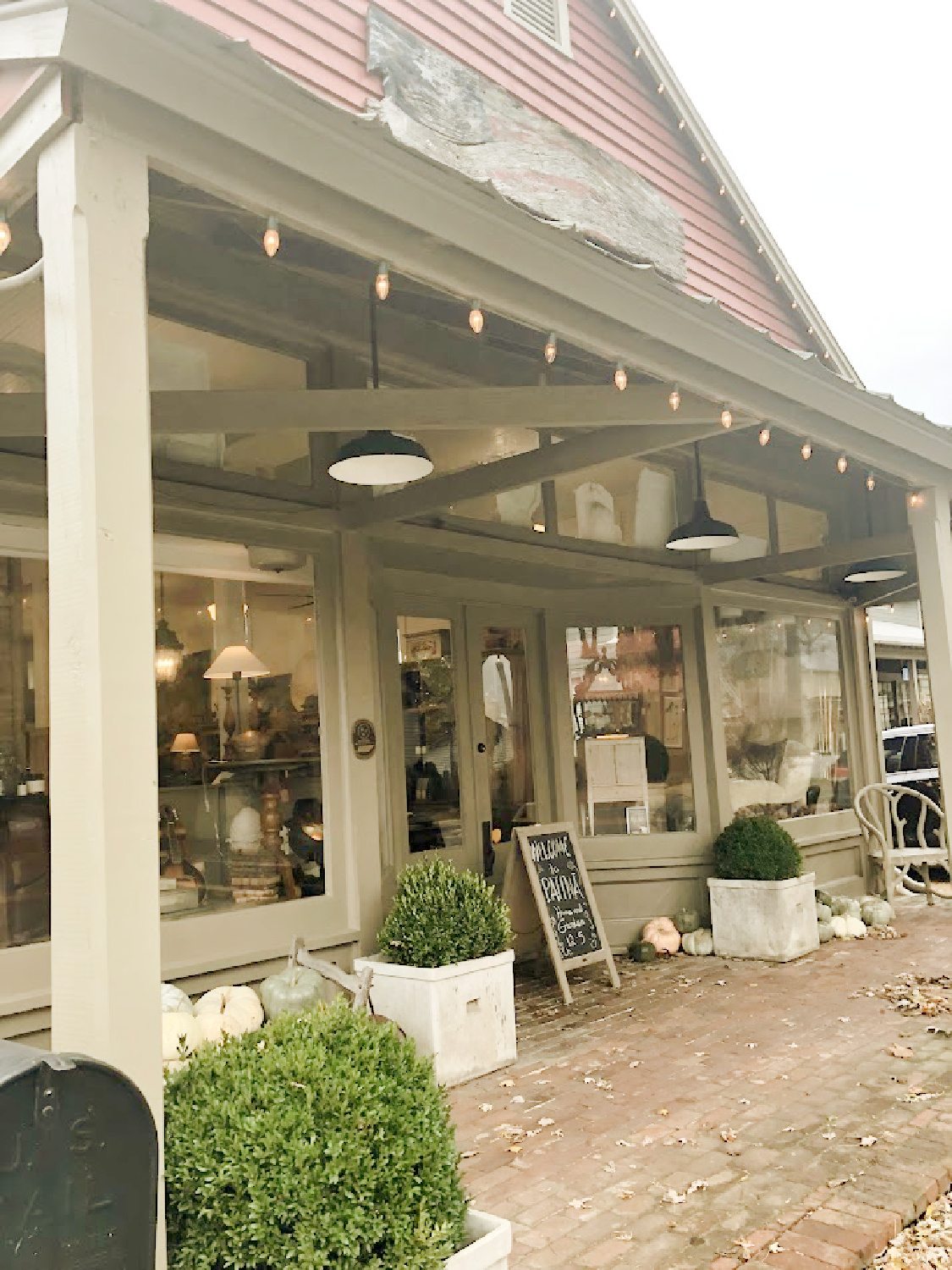 We loved PATINA HOME & GARDEN, and we were able to introduce ourselves and chat with Brooke, Steve, and Leila, who are busy with the launch and building their new home. I'll share photos I snapped inside the shop in another post.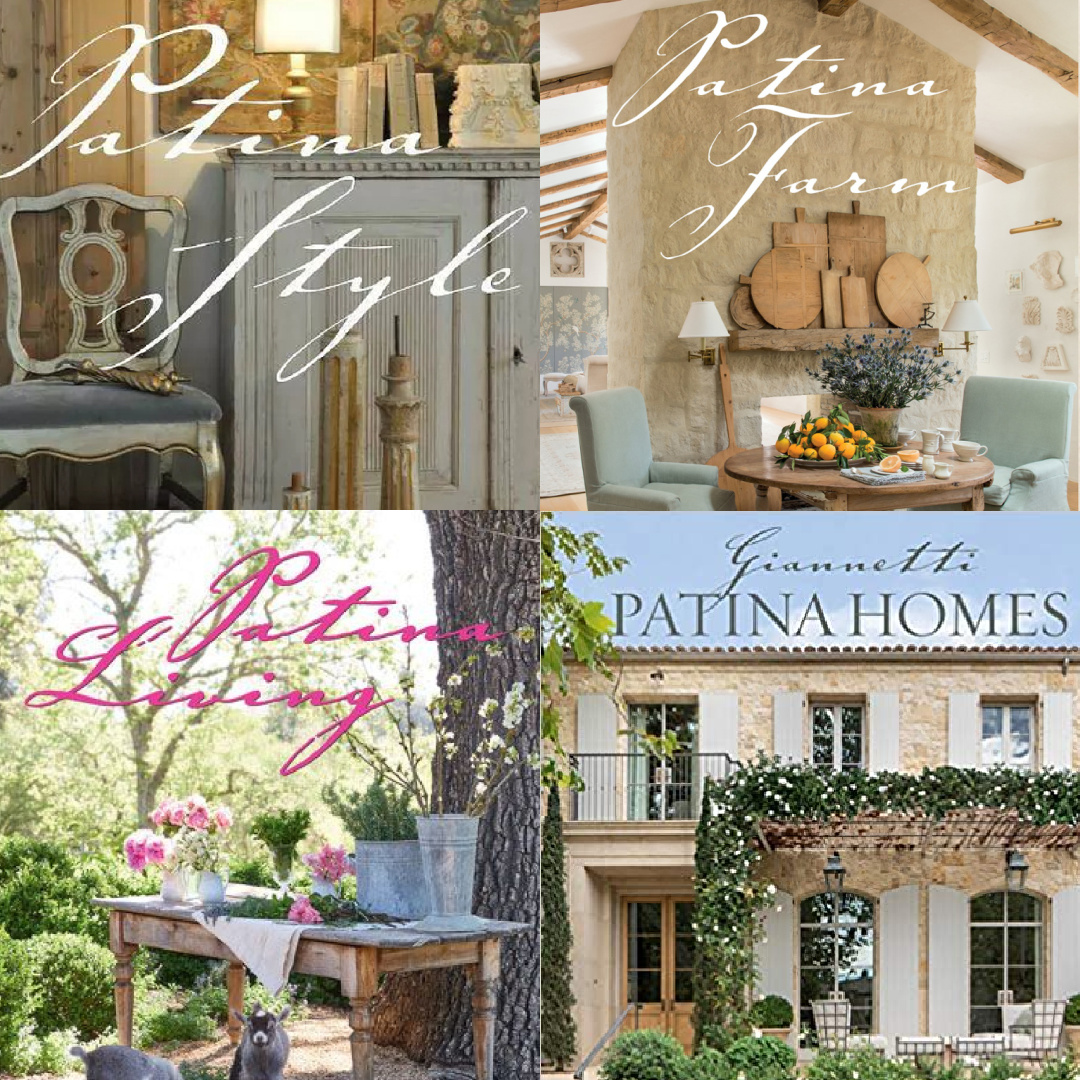 Can we discuss the haint soft blue porch ceiling below? Haints are ghosts in Gullah folklore who were thought to be repelled by water; thus, you'll often see the color used on porches and trim in the South.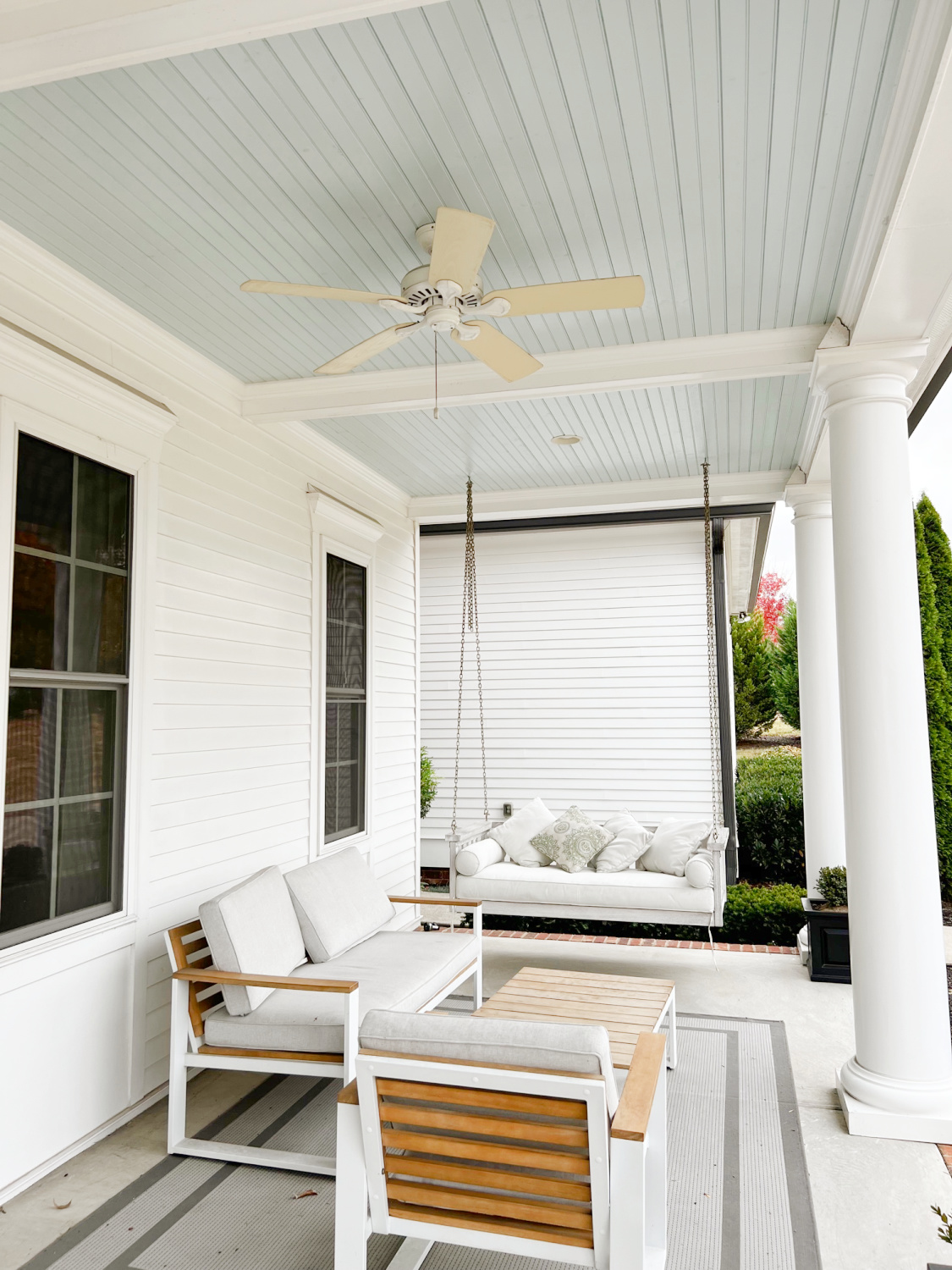 My own front porch has a ceiling reaching two stories, so the blue might go unnoticed, but I'd love to use it on a ceiling inside. This porch wasn't decorated for fall, but I can imagine the possibilities.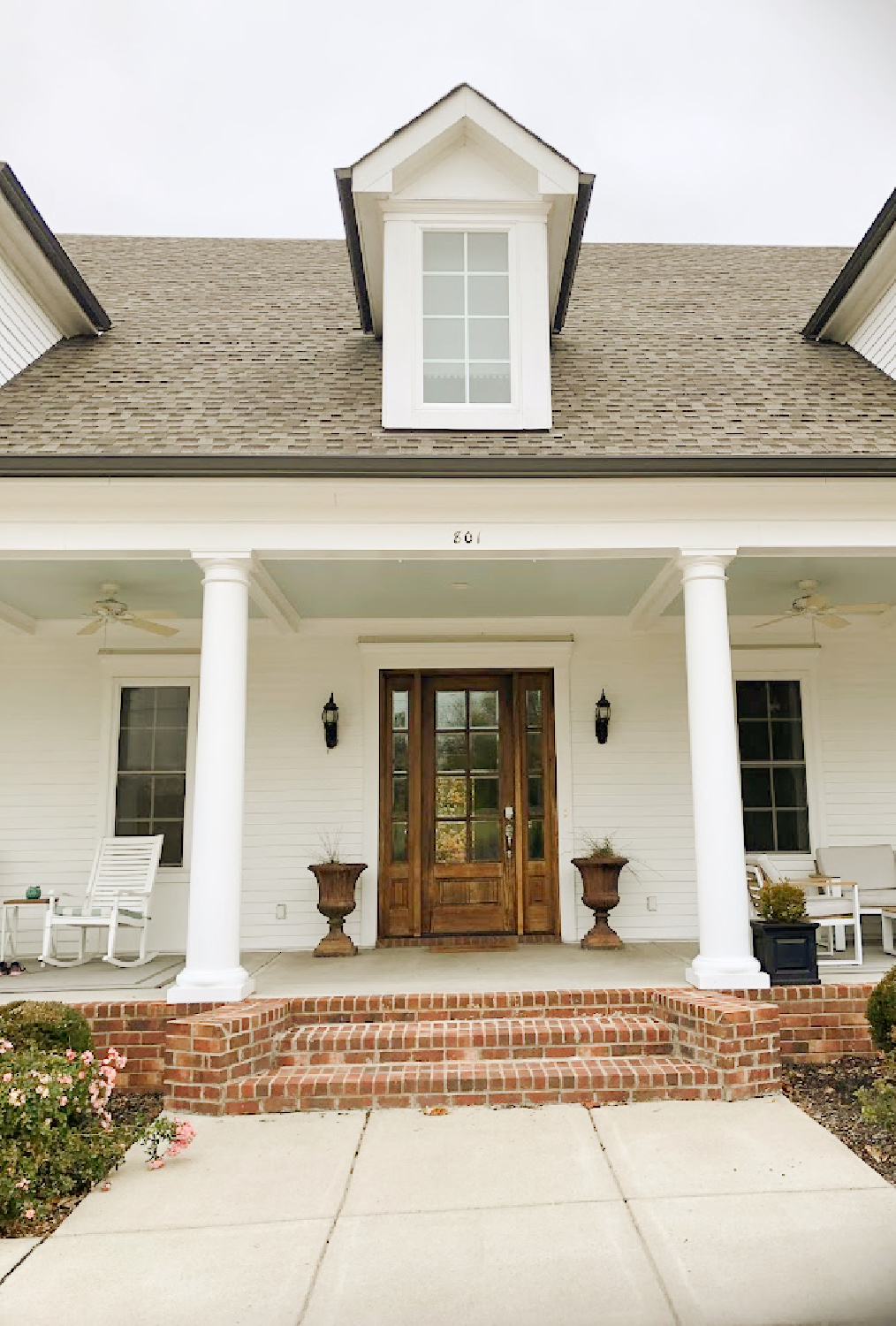 There's a busy street in front, but on the other side there are cows grazing!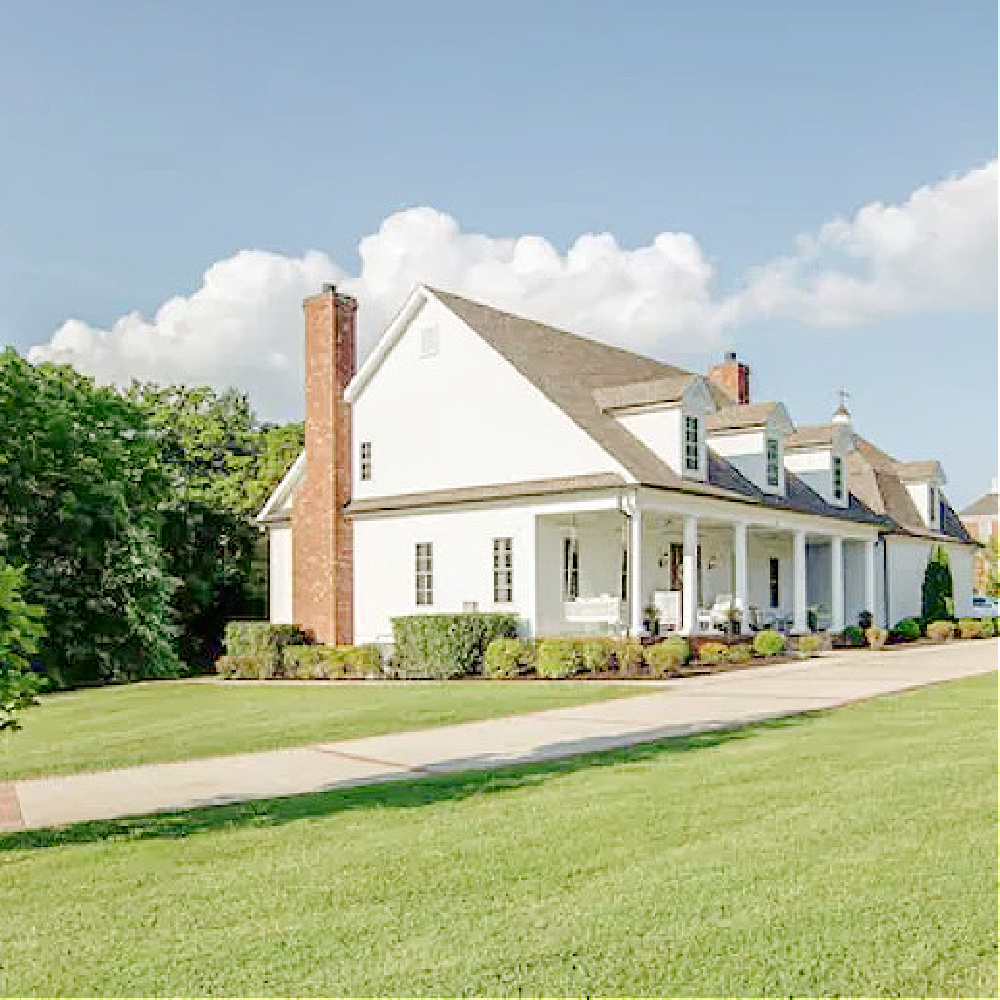 I think the owners are adding touches as they go, and I would opt for gas lanterns at the front door, yes?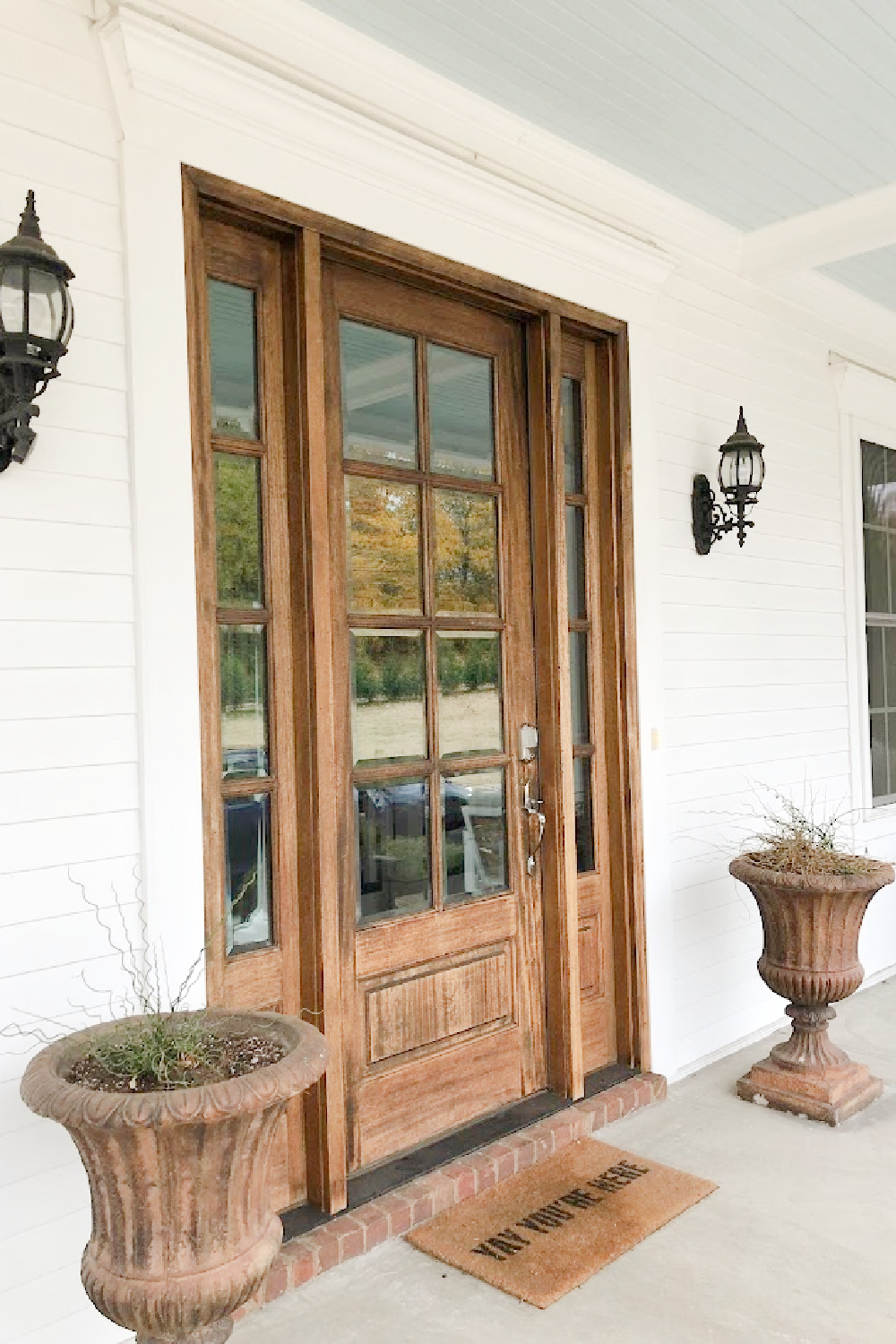 Scenic Drives & An Alpaca Farm
On a scenic drive near Leiper's Fork, we discovered this beautiful meadow.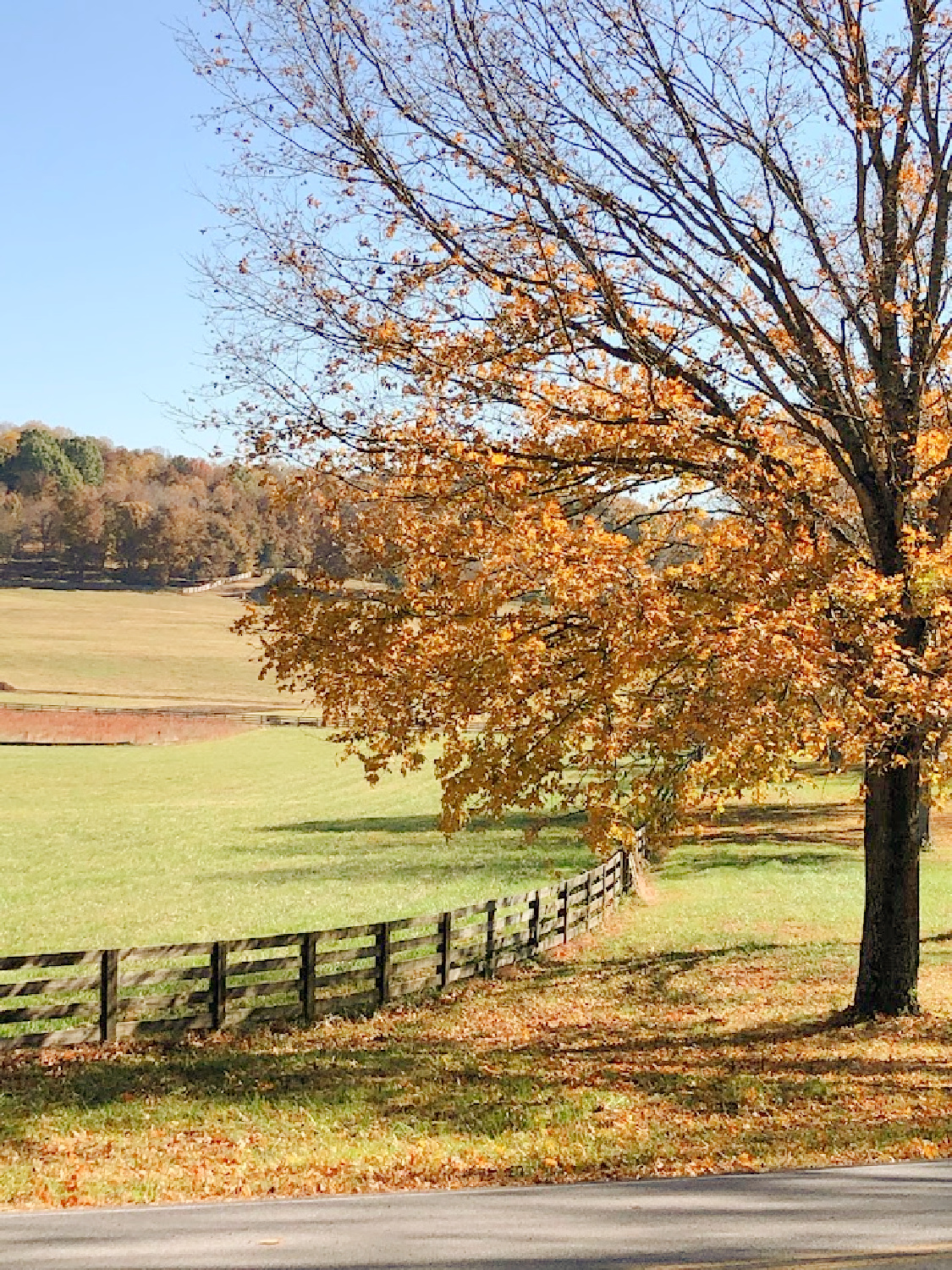 Rolling terrain, utterly peaceful, and when two friendly alpacas came running toward me when we pulled alongside…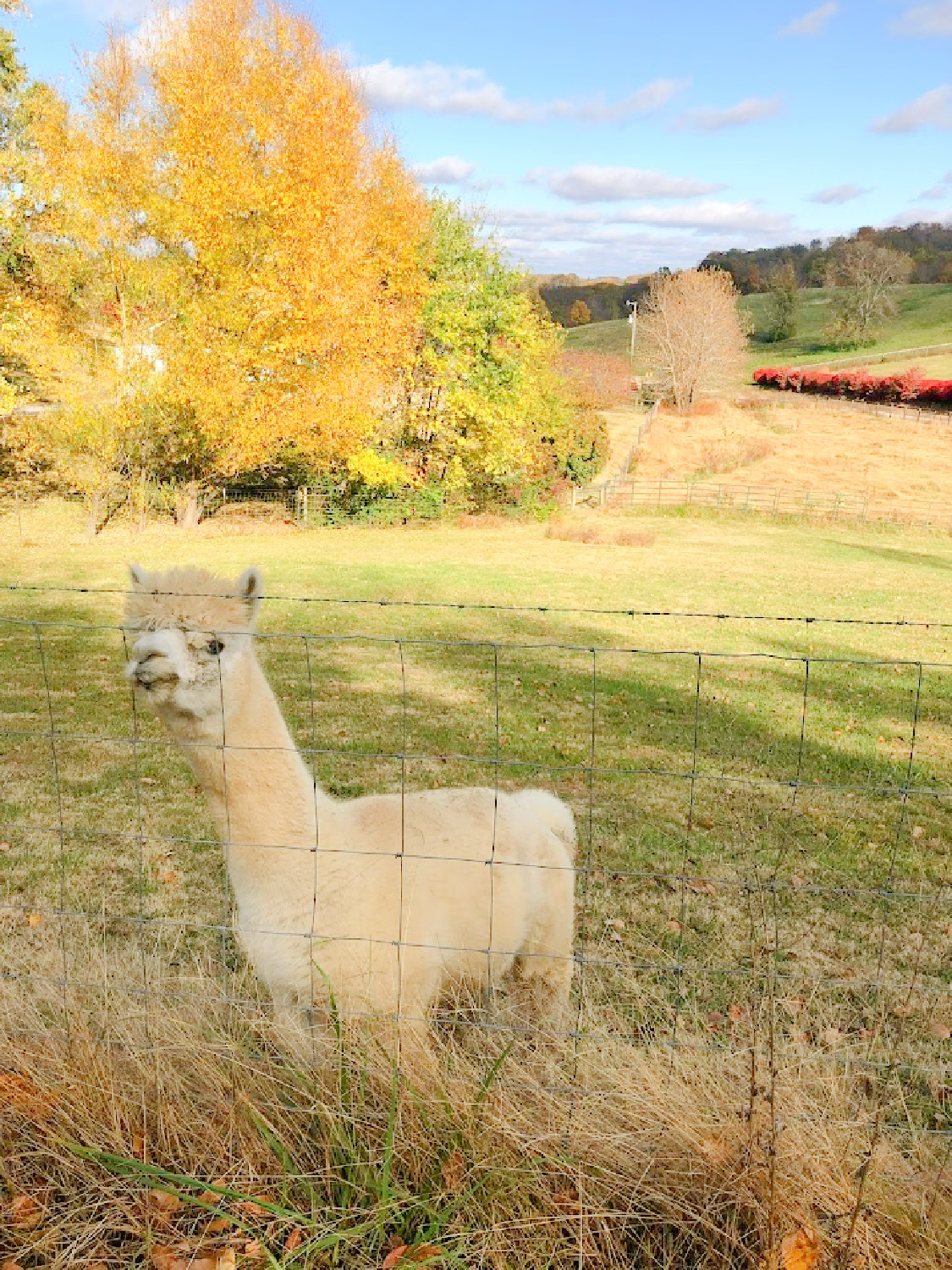 Of course I had to greet them and tell them how pretty they were (I may have said 'mama loves you' a dozen times…it's who I am).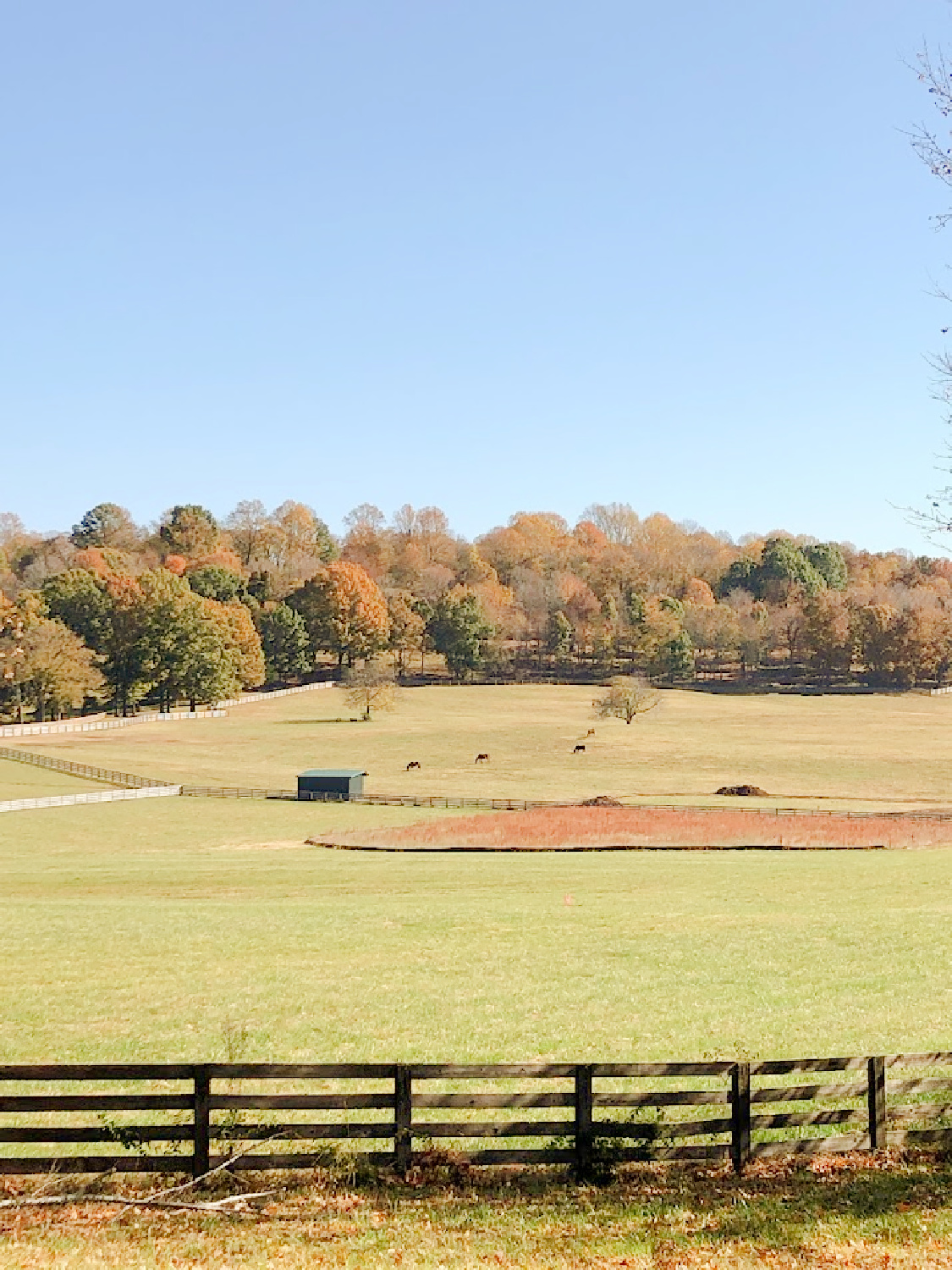 Then they seemed to fight over me a little, with one wanting all of my attention. They are hilarious.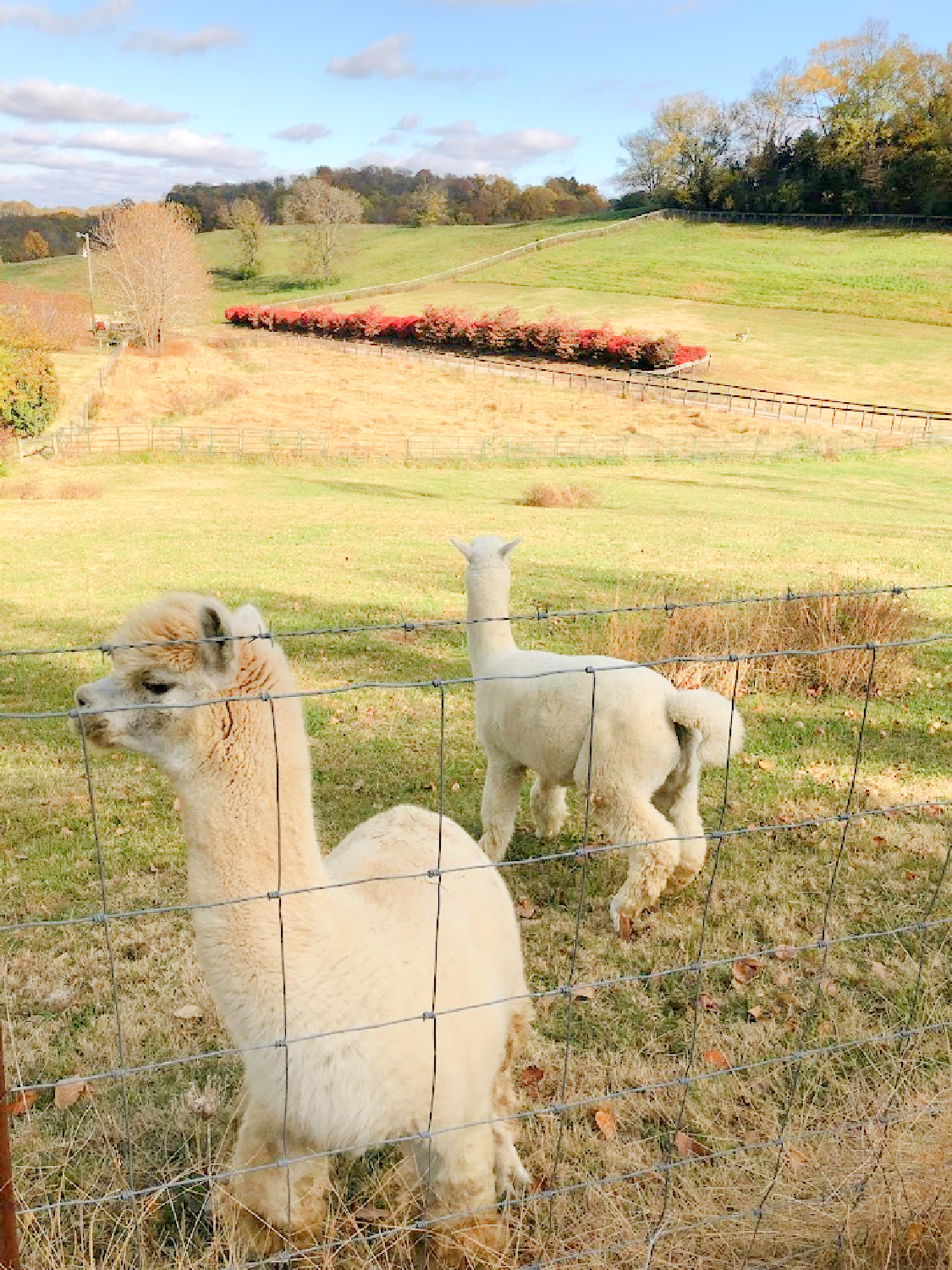 This place is called High Meadow Alpacas, and next time, I would love to schedule a visit and learn more about the enterprise of raising alpacas. It's such gorgeous land!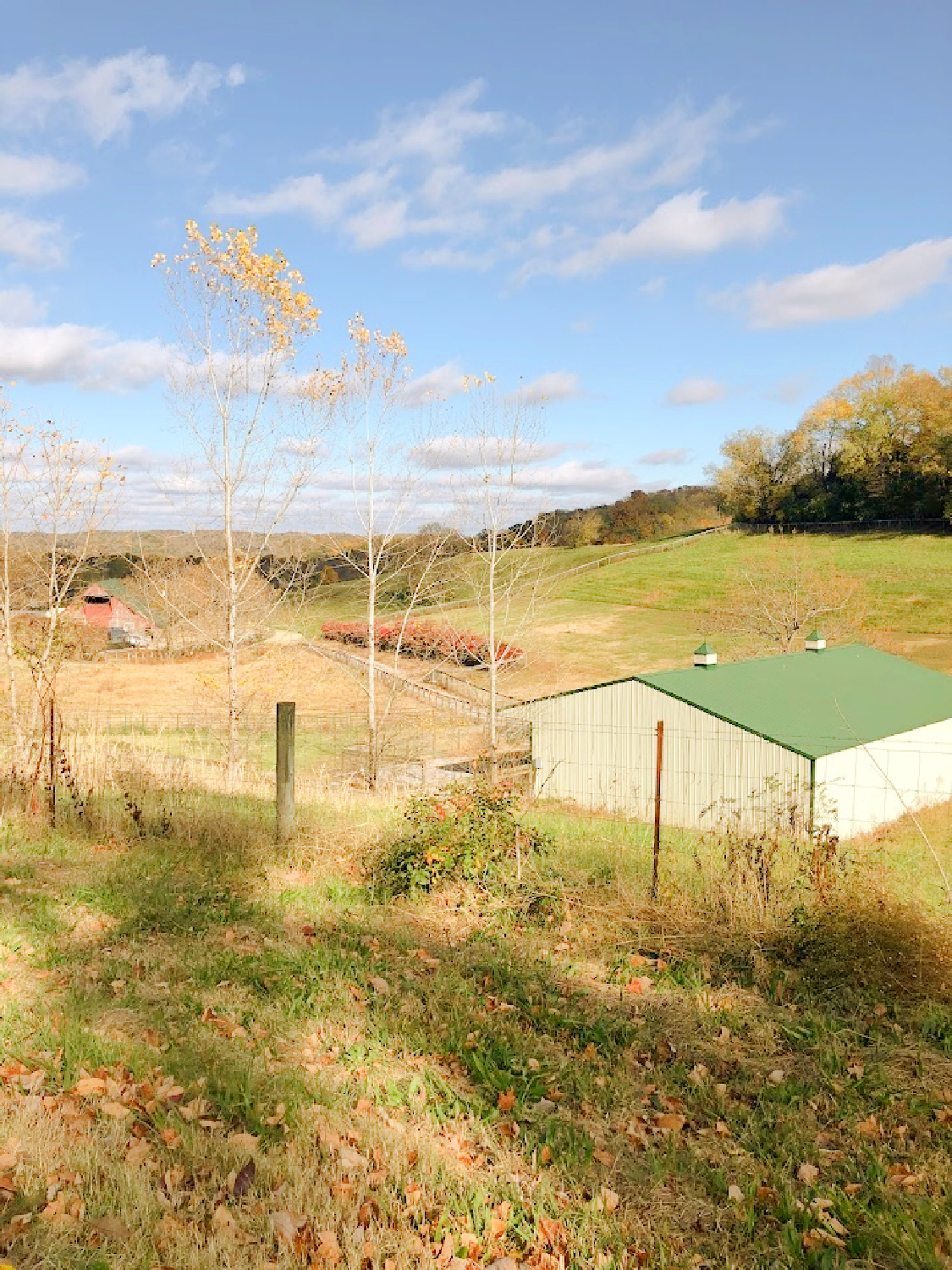 I didn't want to leave my sweet furry friend.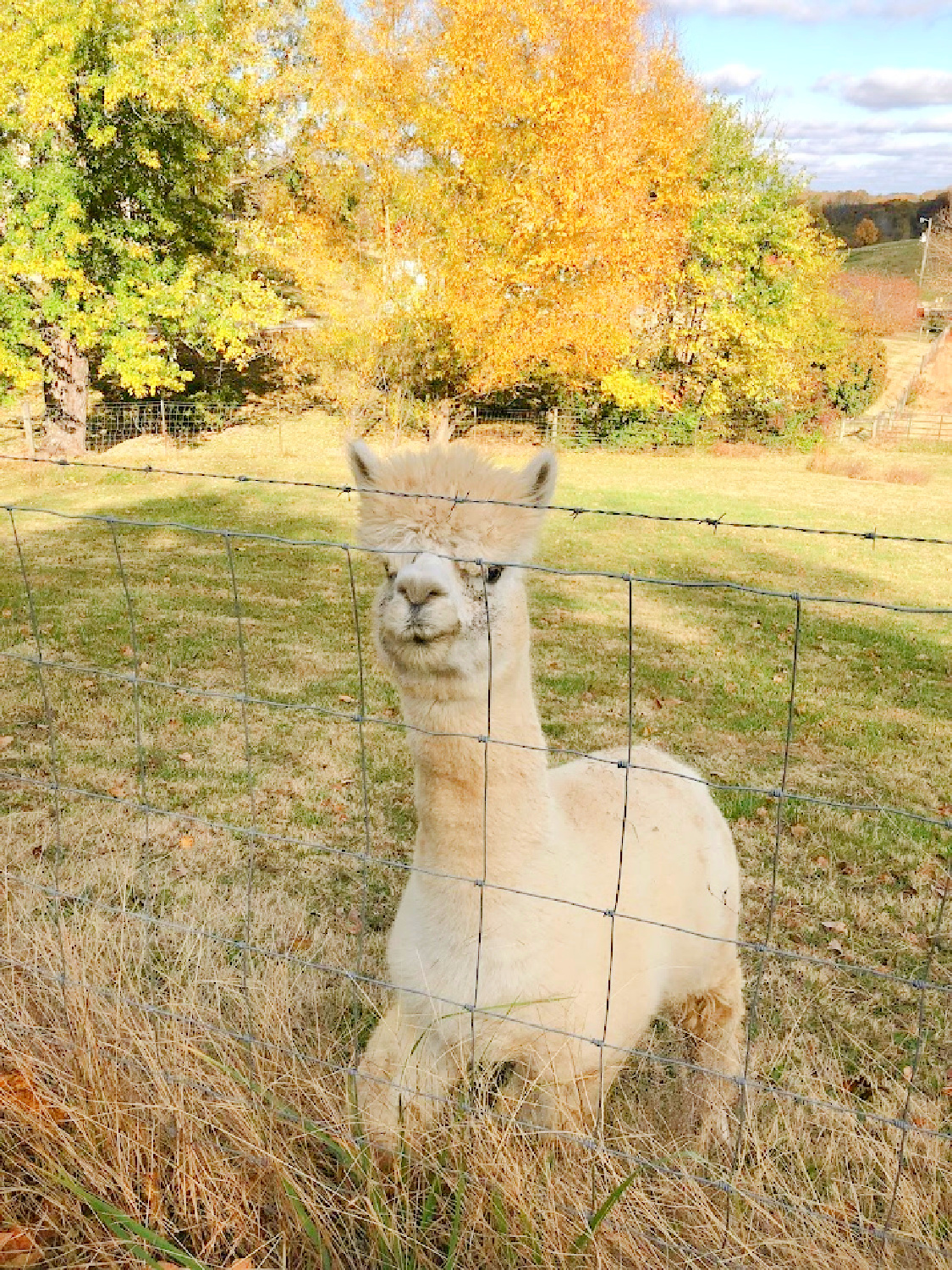 We loved exploring along country roads and imagining ourselves living in one of the rural properties.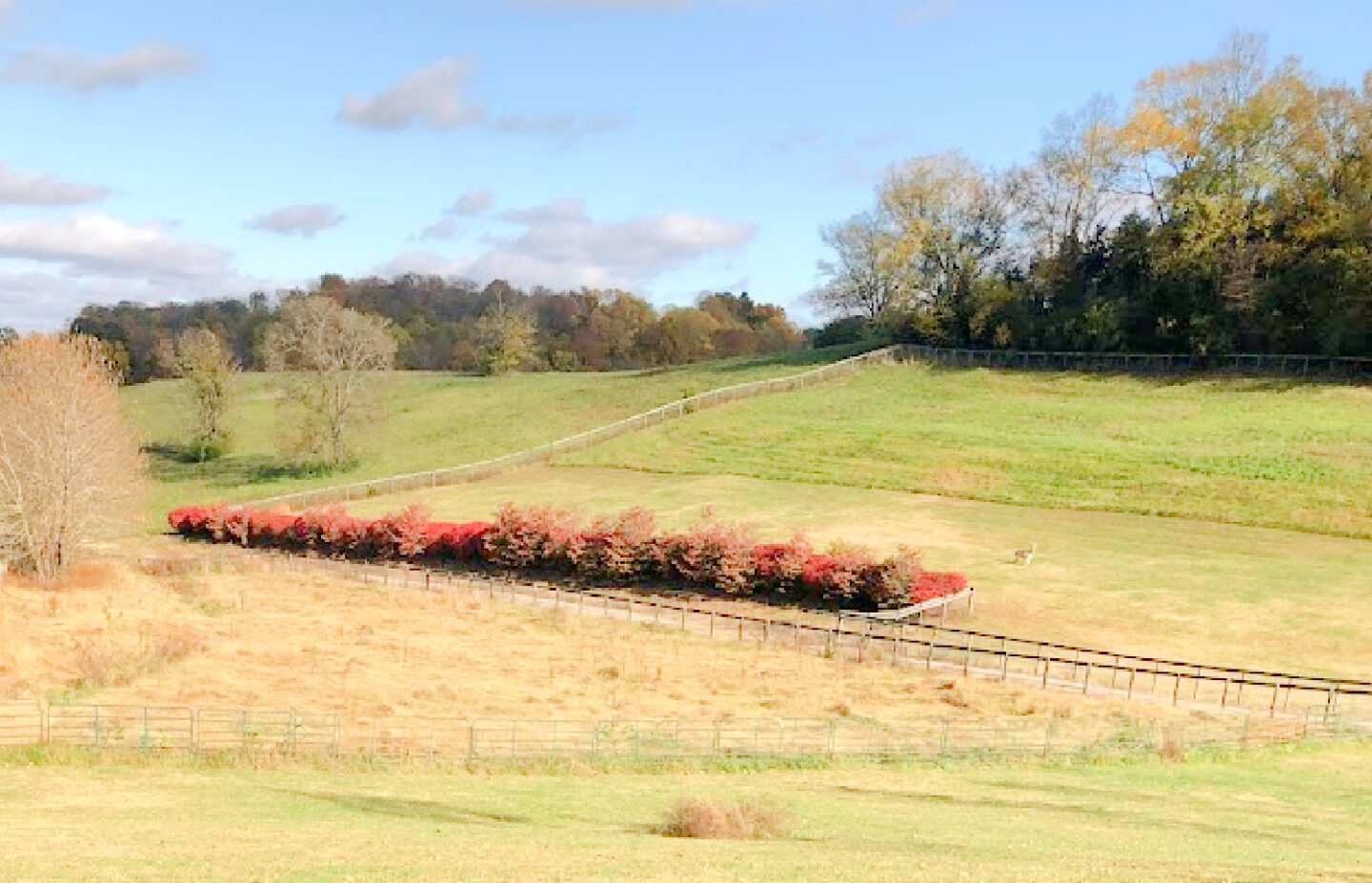 City Farmhouse in Downtown Franklin
I love shopping in Franklin because there are plenty of charming little shops, but not so many where it is overwhelming. On our visit this time, we were able to pop into City Farmhouse, where I was able to chat with the wonderful owner, Kim Leggett.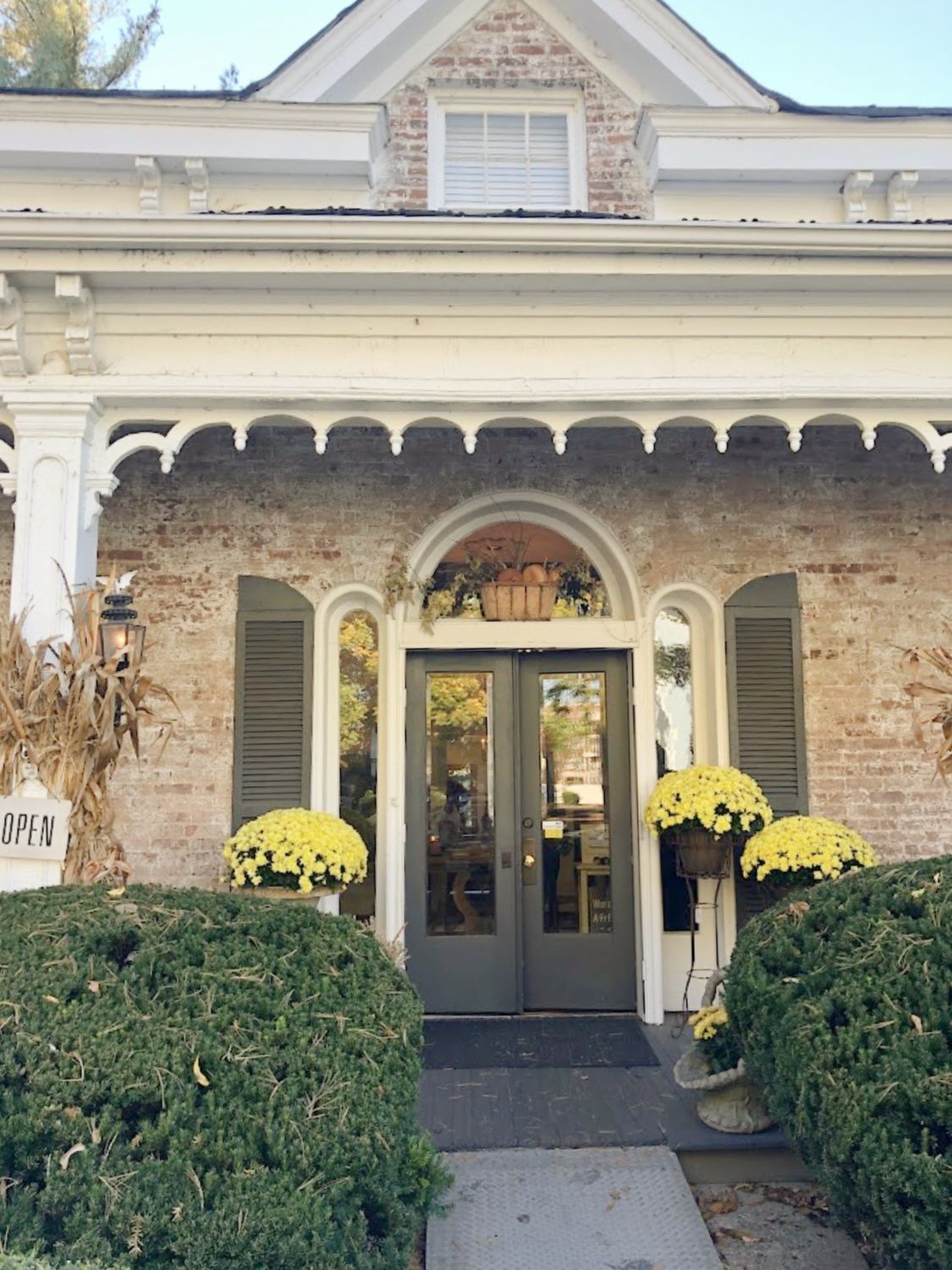 Kim is the one who designed the interior of Storybook Cottage where we vacationed last time we were here. Oh the treasures inside! If it gives you a clue, City Farmhouse is one of Joanna & Chip's sources for beautiful vintage and antiques. You can buy Kim's book HERE.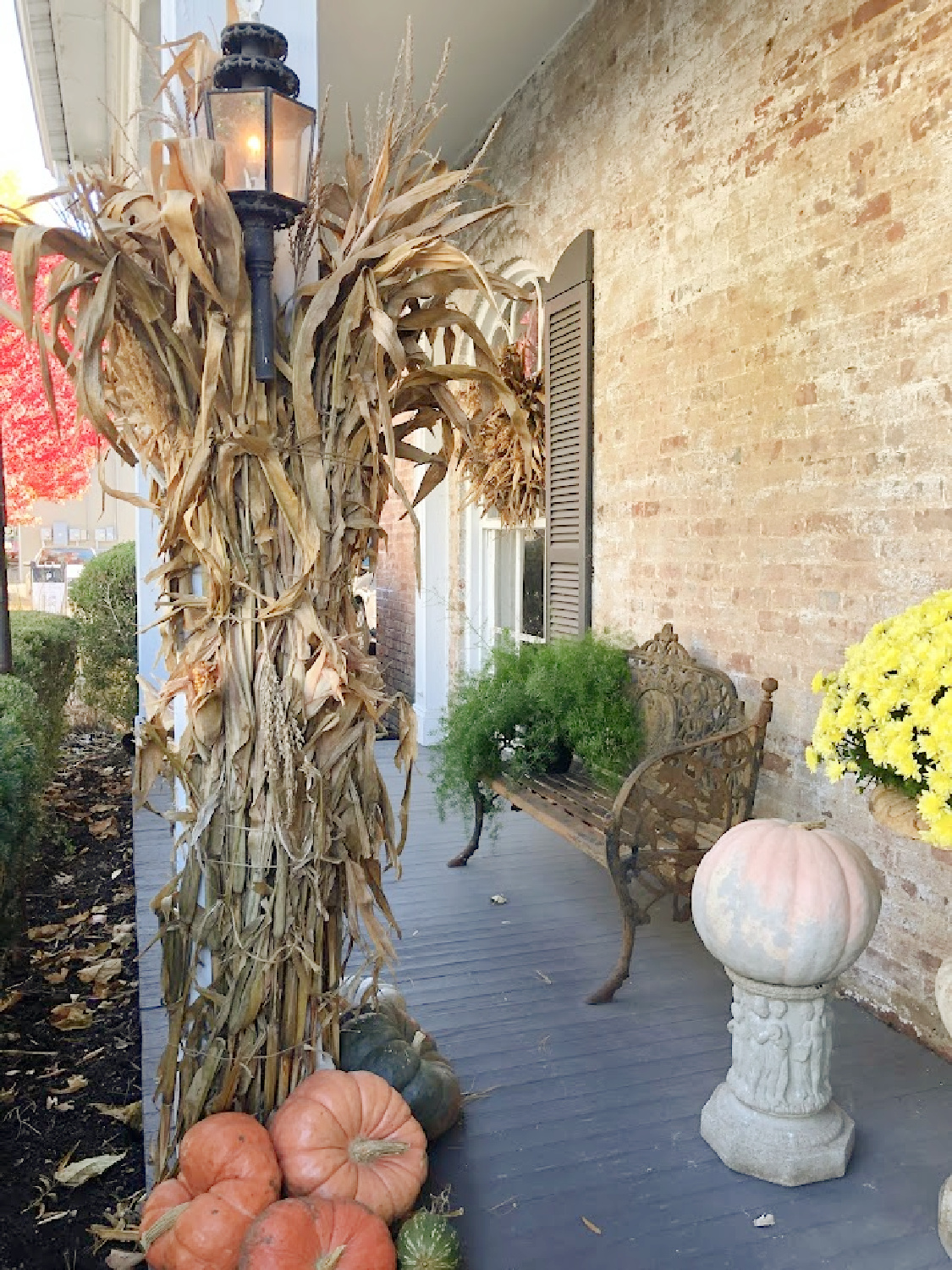 City Farmhouse (117 3rd Ave. N) is in a historic 1815 house called the Knight Mosley House. Don't you love it when you can tour an old house and shop at the same time?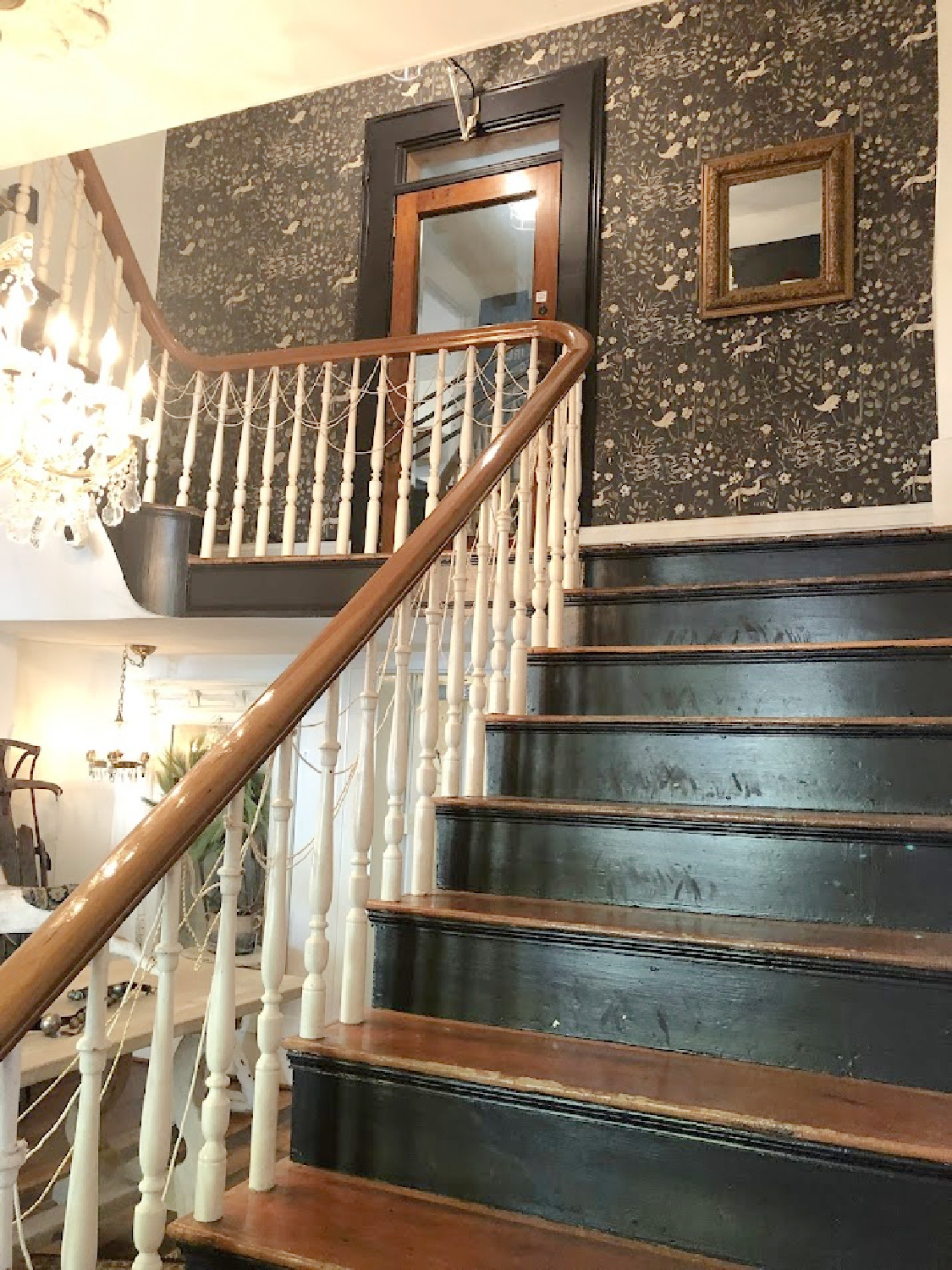 I told Kim that her crystal chandeliers were so fine they put my own vintage ones at home to shame! She corrected me, insisting "ALL chandeliers are pretty."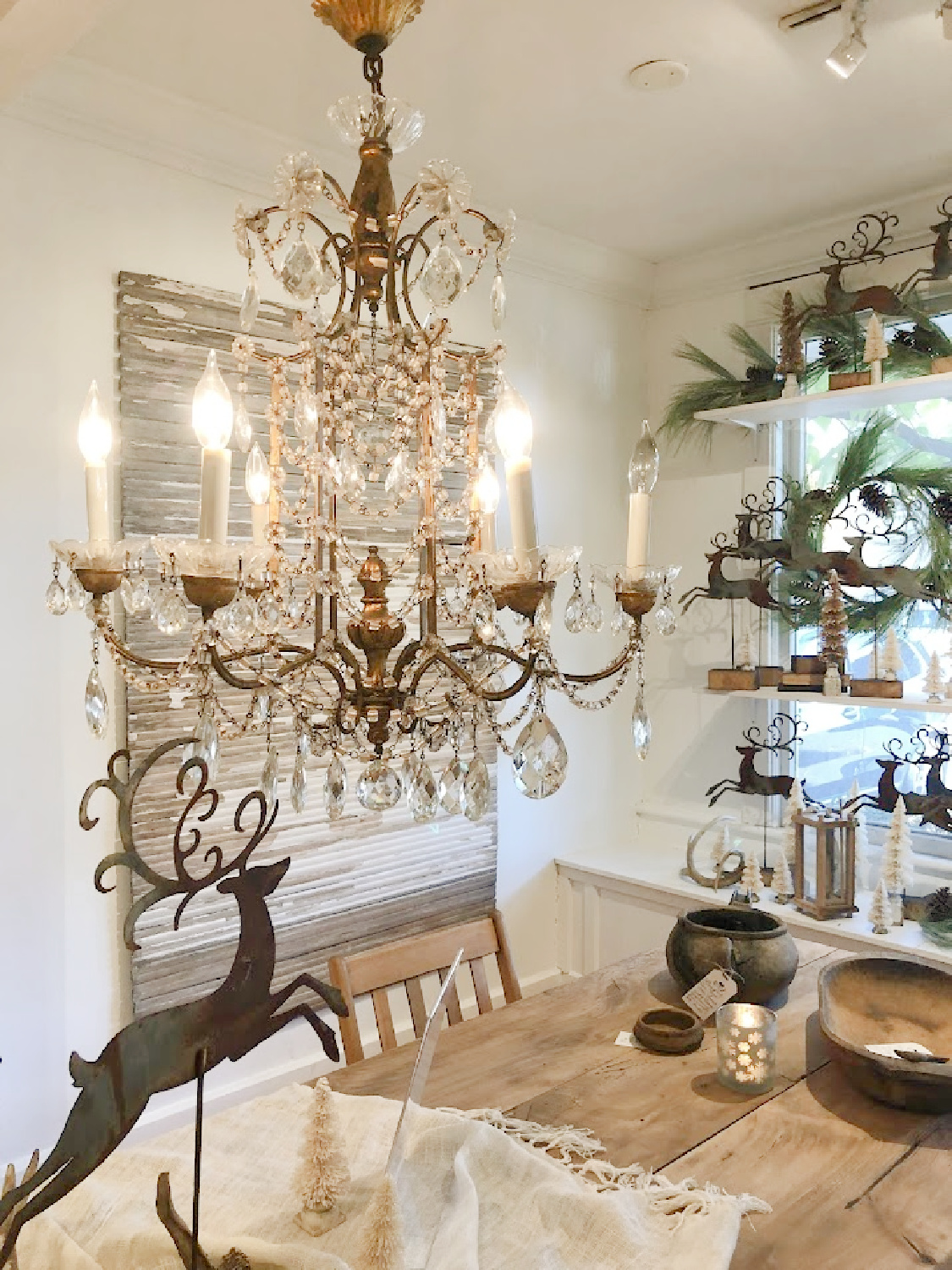 After we left the shop, I realized that I forgot to ask about the best BBQ in the area.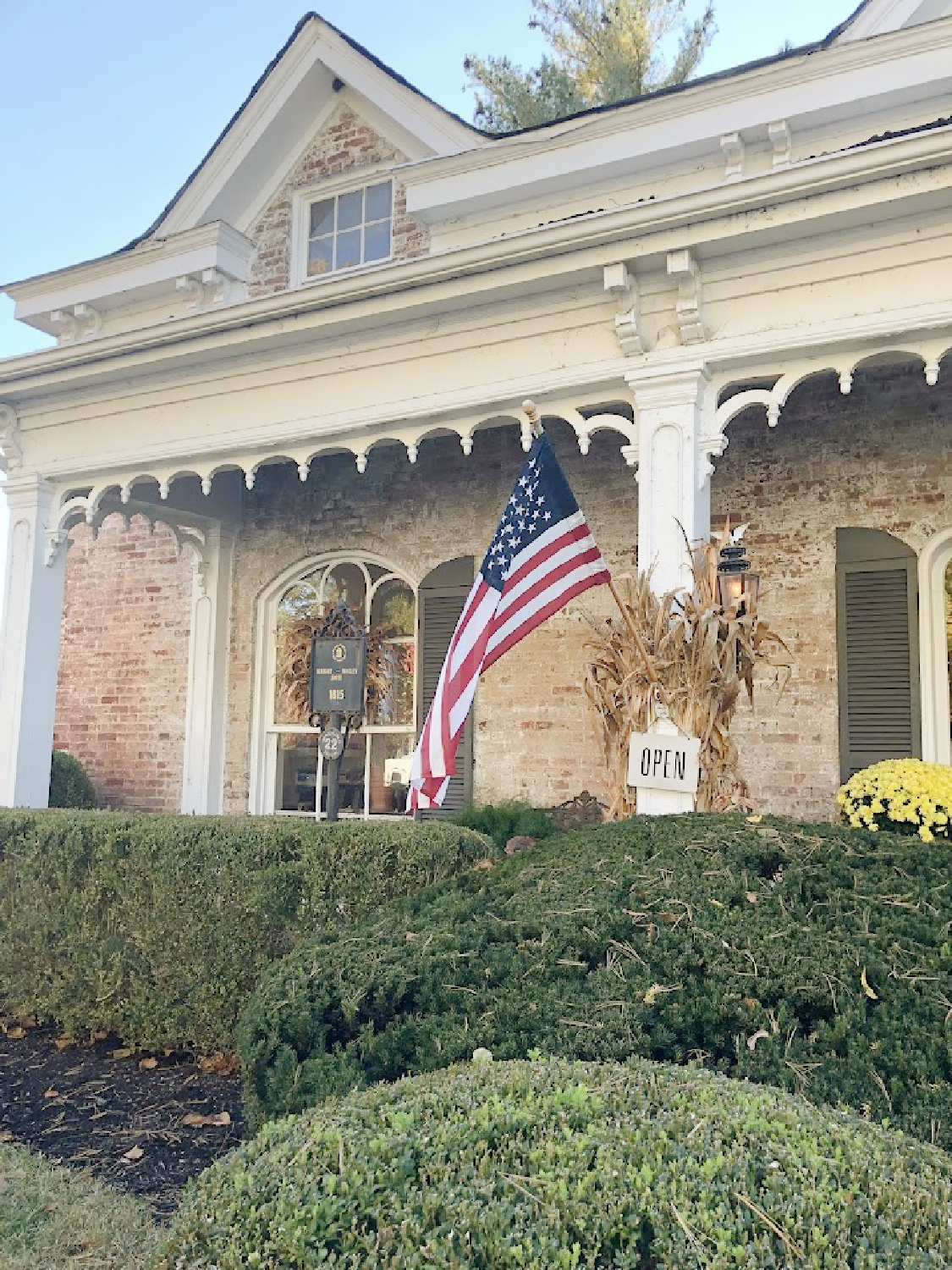 When I returned, Kim was with a customer, but I was able to chat with her husband and another kind soul about their opinions about the best BBQ. This escalated into serious discourse, and I listened intently to every word! One of their suggestions was Martin's so we traveled there for dinner. To be honest, after eating the best BBQ across Texas on a road trip, I am probably spoiled forever. The vinegar-based house BBQ sauce is not something to which we're accustomed, but I liked the wings with green beans and macaroni and cheese on the side. How in the world do Southerners make green beans taste so heavenly?!!!?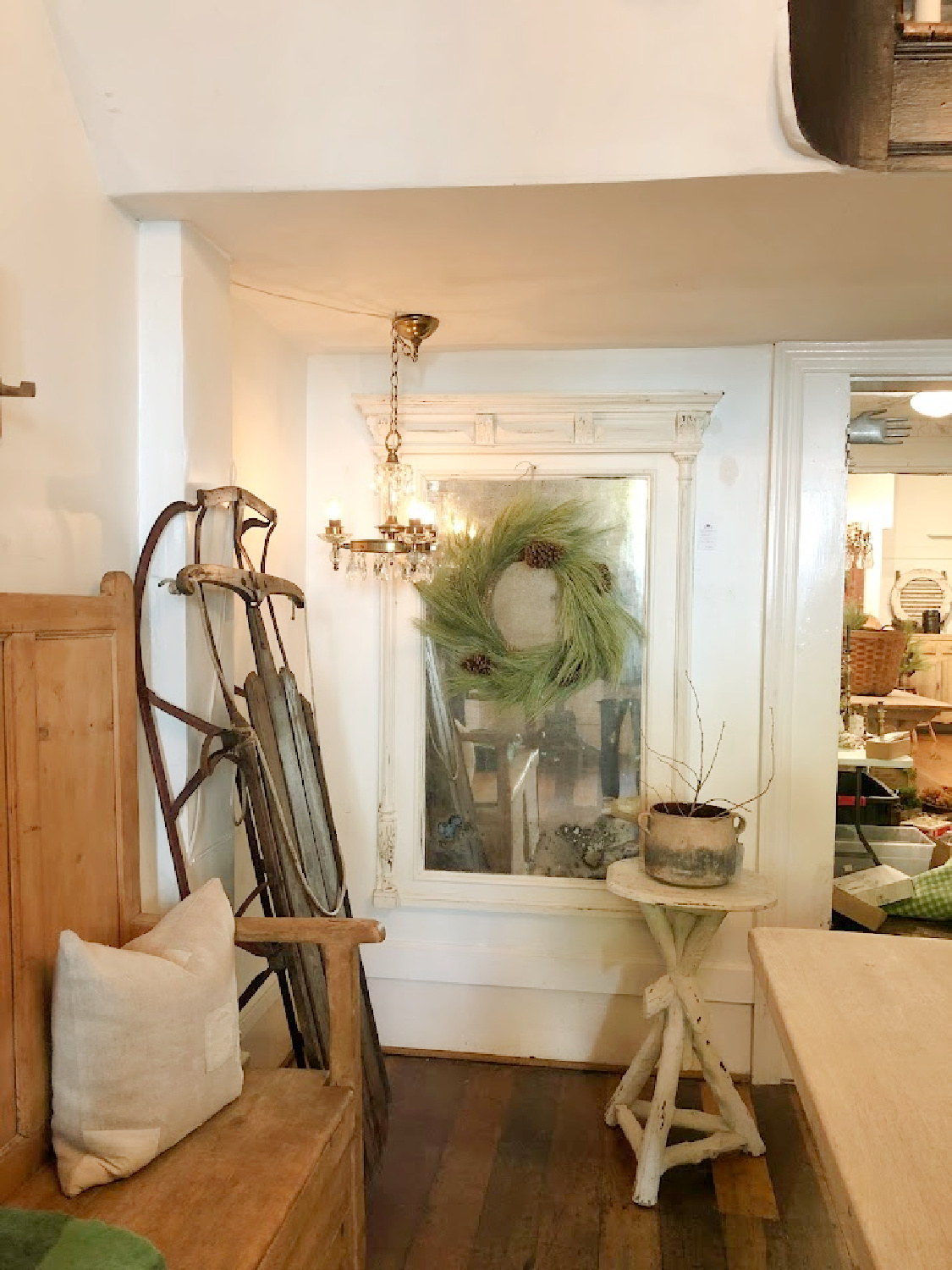 Eat at Biscuit Love!
If you only make one stop in Franklin to eat, go directly to this holy of holies for a Southern breakfast: BISCUIT LOVE.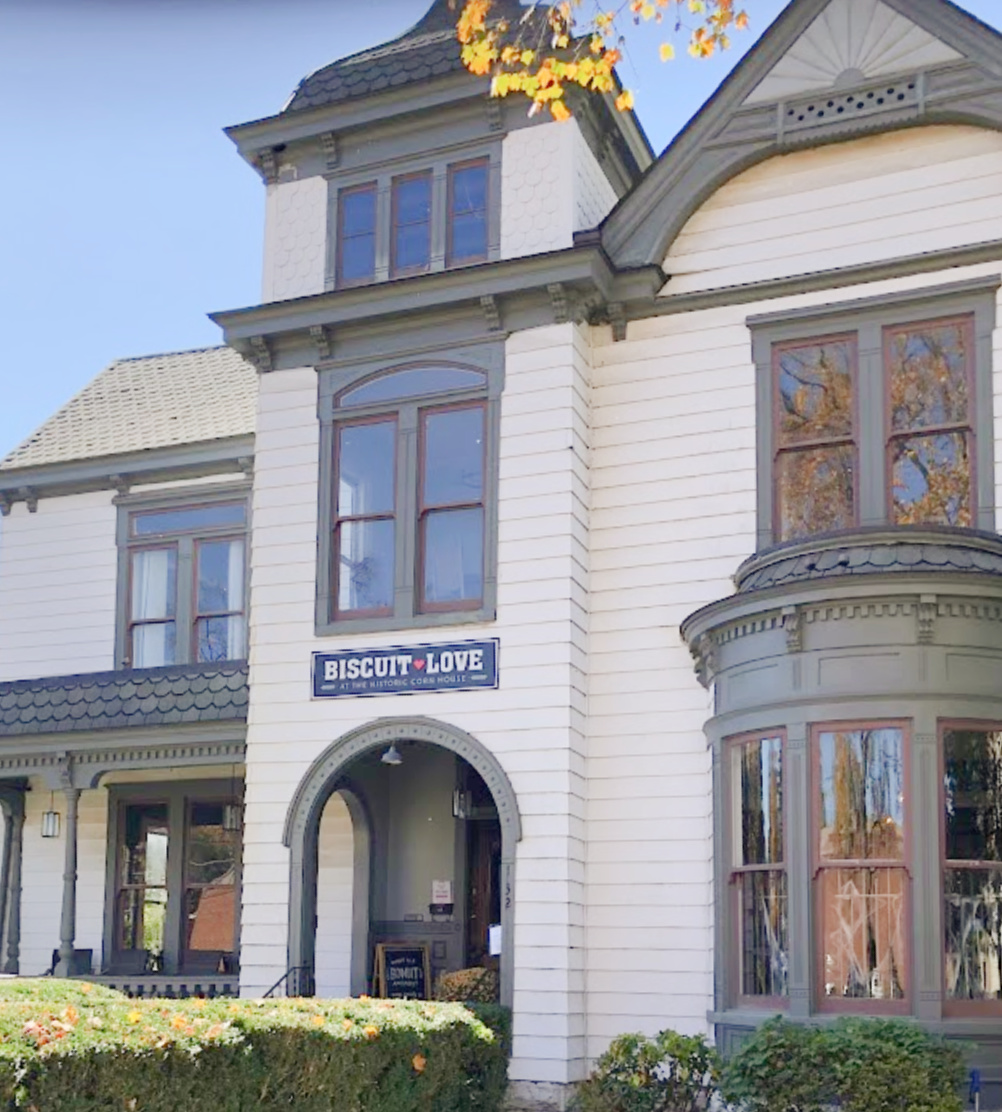 Good heavens, I have never had a better biscuit or breakfast. As if anything could compete with the beautifully tender, light as air biscuit, the cheesy grits and perfectly cooked bacon and eggs were outstanding.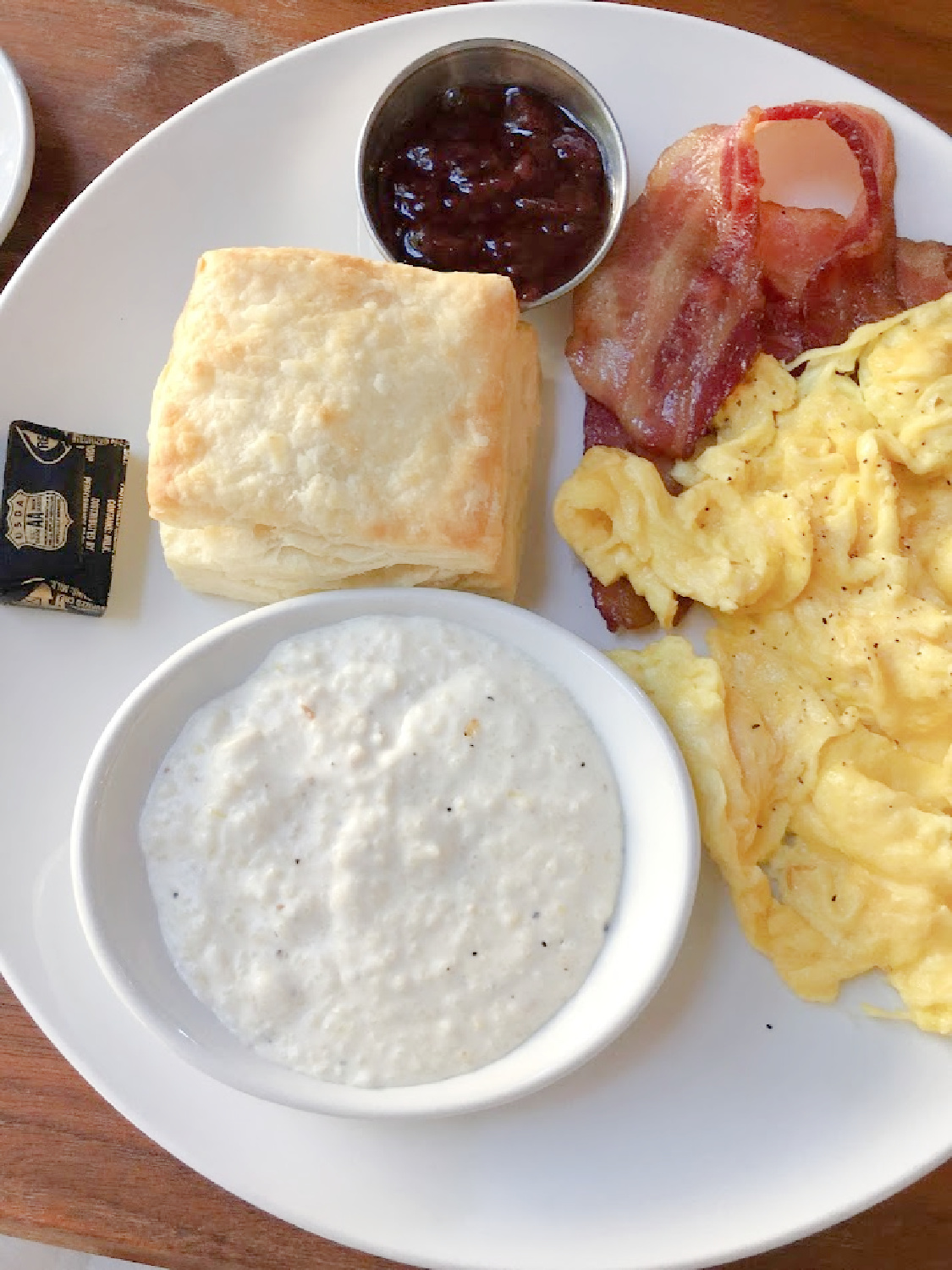 I told my husband my cup was full and overflowing, and that's when a server dressed as a kittycat swooped in with a B-Roll. What is a B-Roll?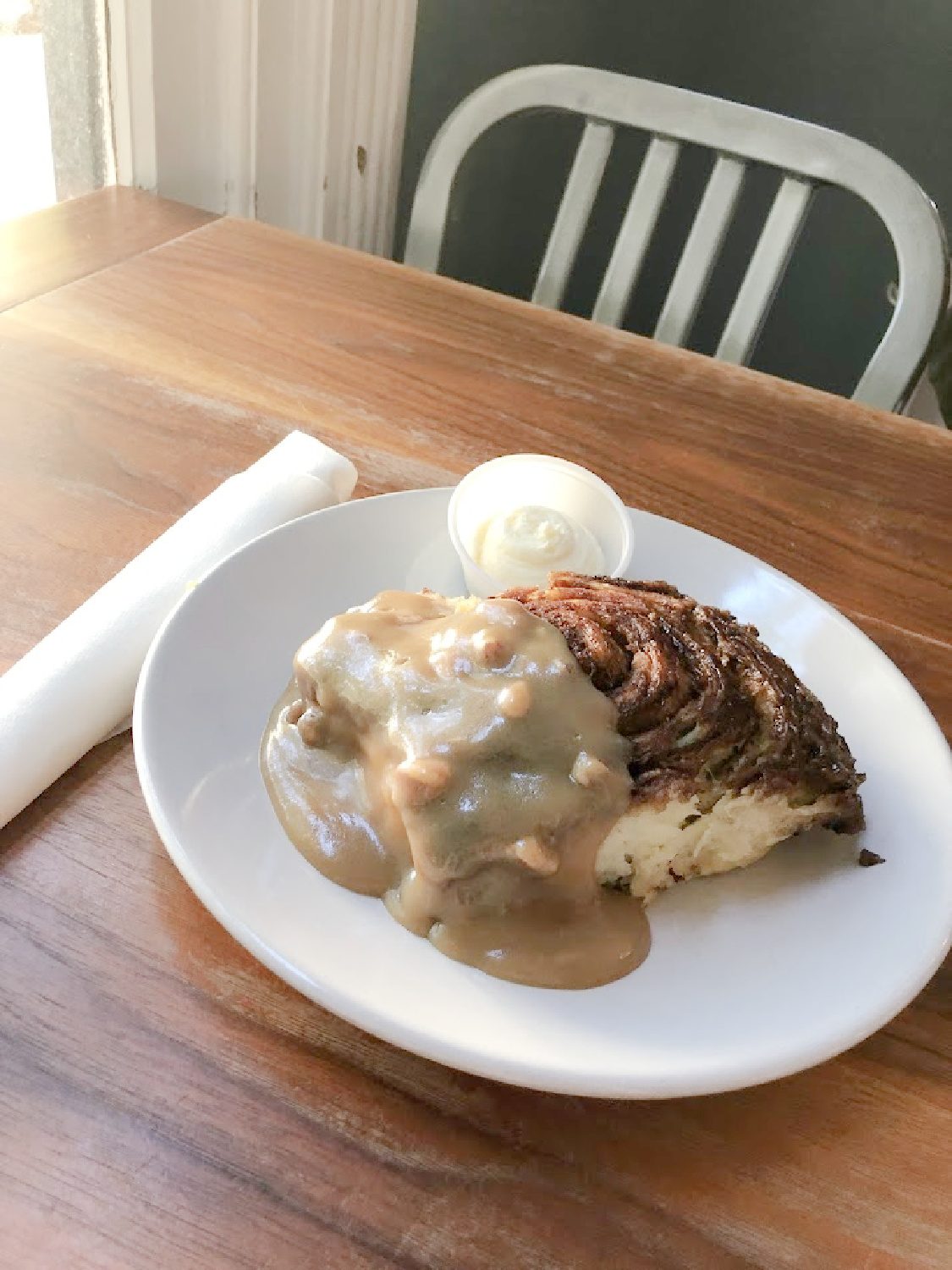 Only the best pastry I have EVER consumed in my 56 years. Before this pecan sticky bun sauced cinnamon roll stole my heart, the best were the kouign-amann enjoyed each morning for breakfast at the Park Hyatt Paris Vendome. Move over, Paris. BISCUIT LOVE butters my biscuit now!!!!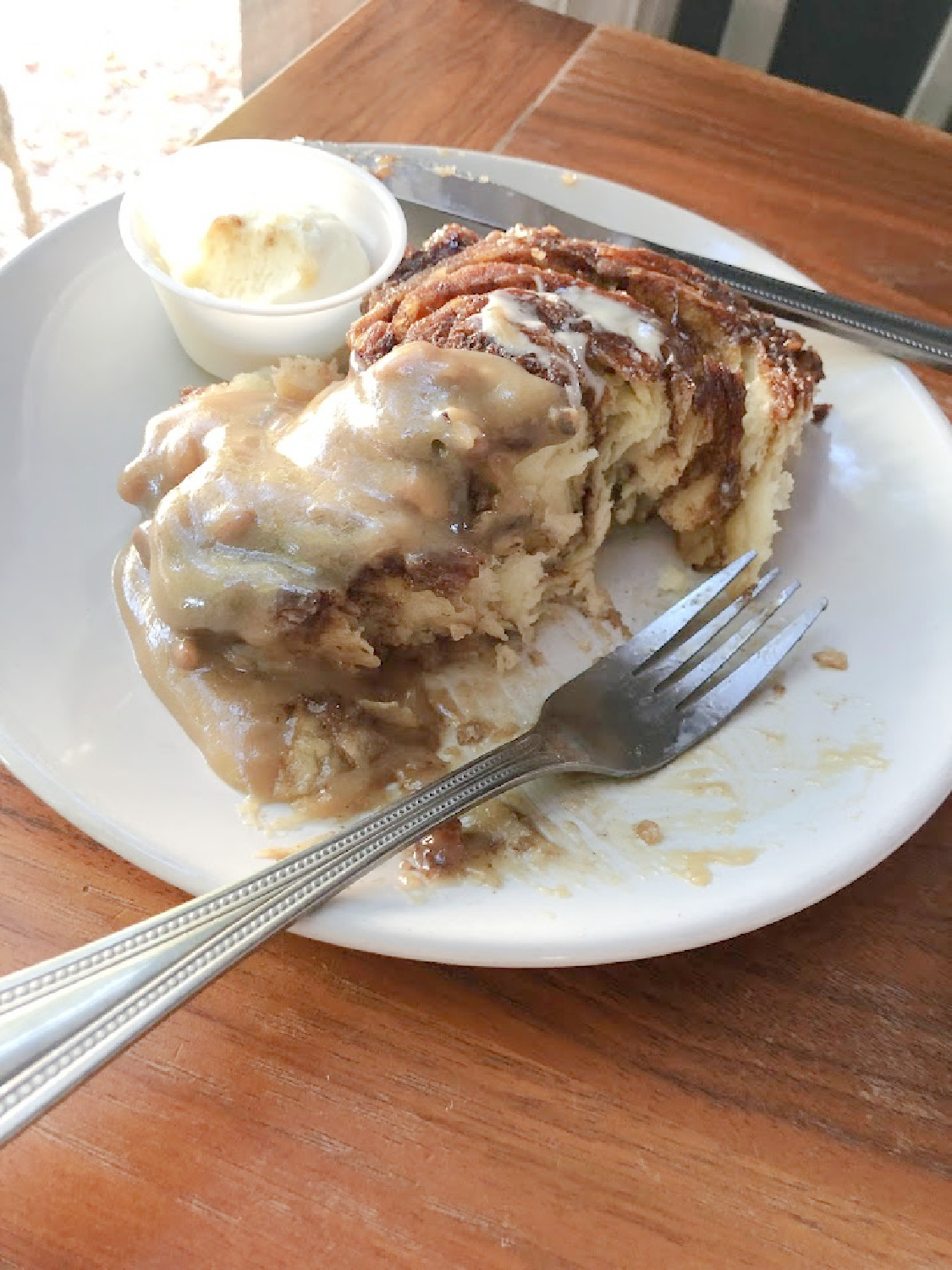 Natchez Trace National Scenic Trail
Hiking may not sound relaxing to you, but it is what I love to do on vacation. We headed to the National Scenic Trail at Natchez Trace, and my autumn WAS MADE.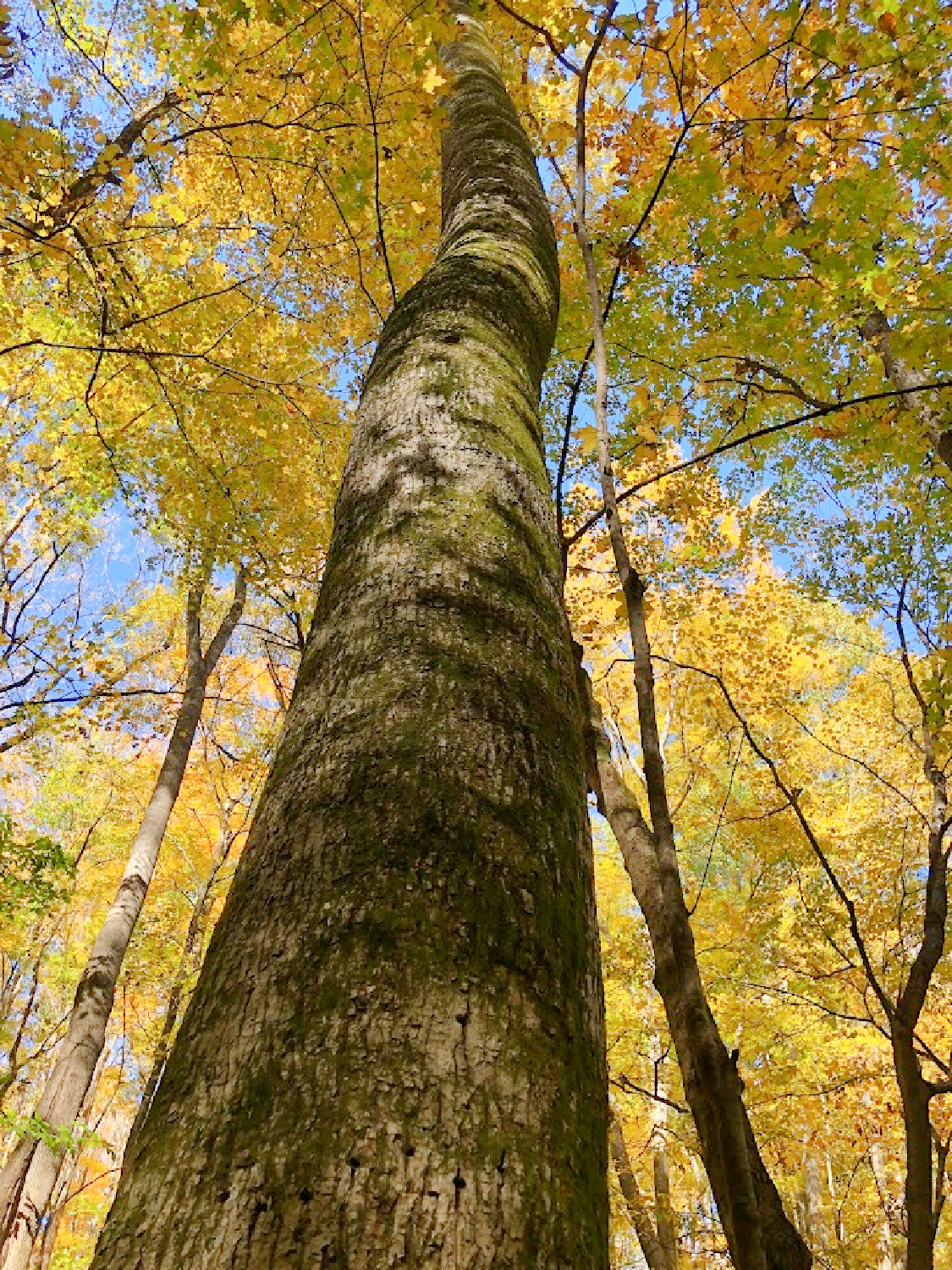 We were alone on the trail, and the colors, light, earthy air, and quiet filled me with deep gratitude and warmth.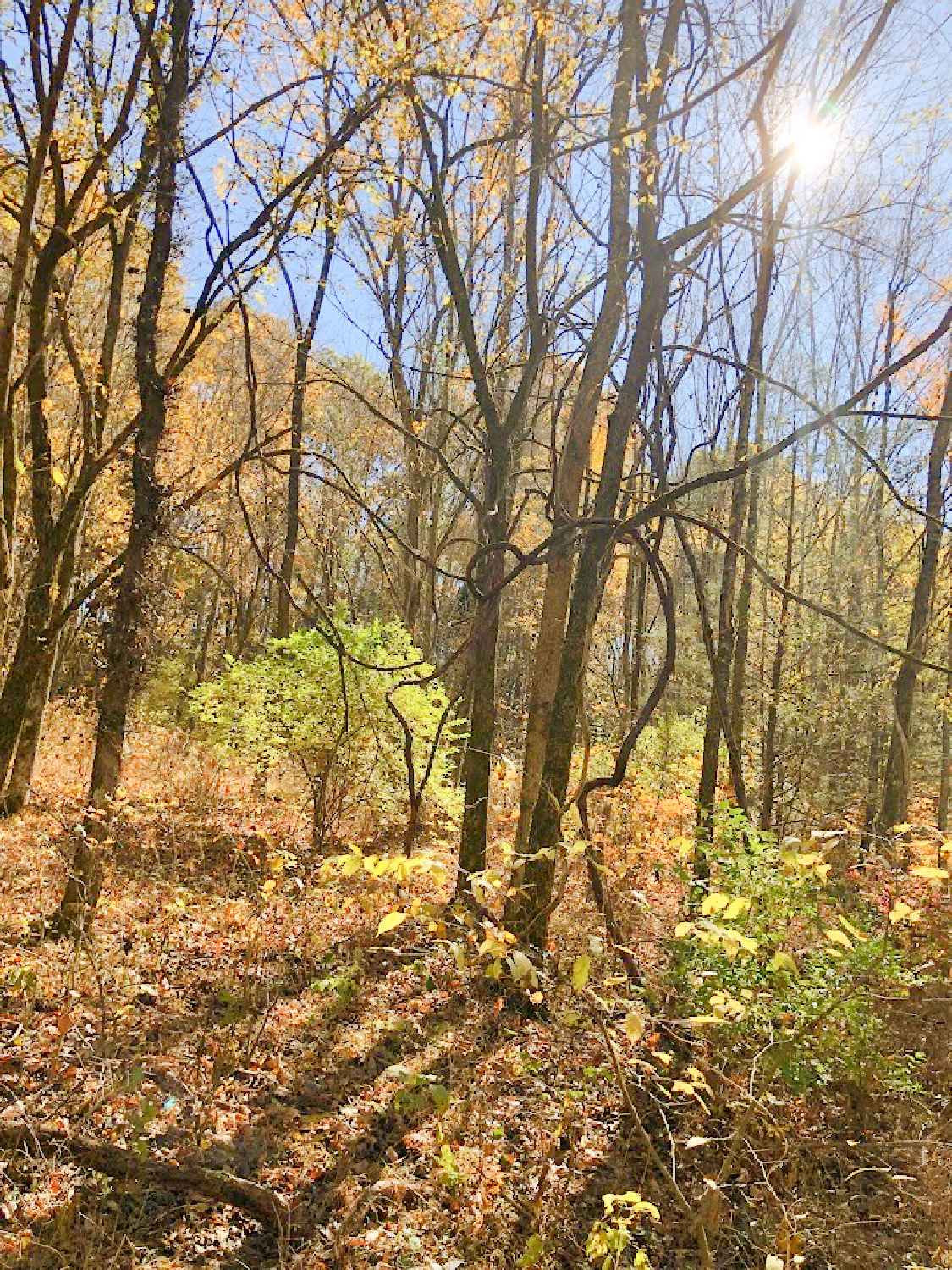 When the earth is blanketed so lushly with fallen leaves, and mature trees stretch tall into blue skies, I can breathe deeply and return to my center.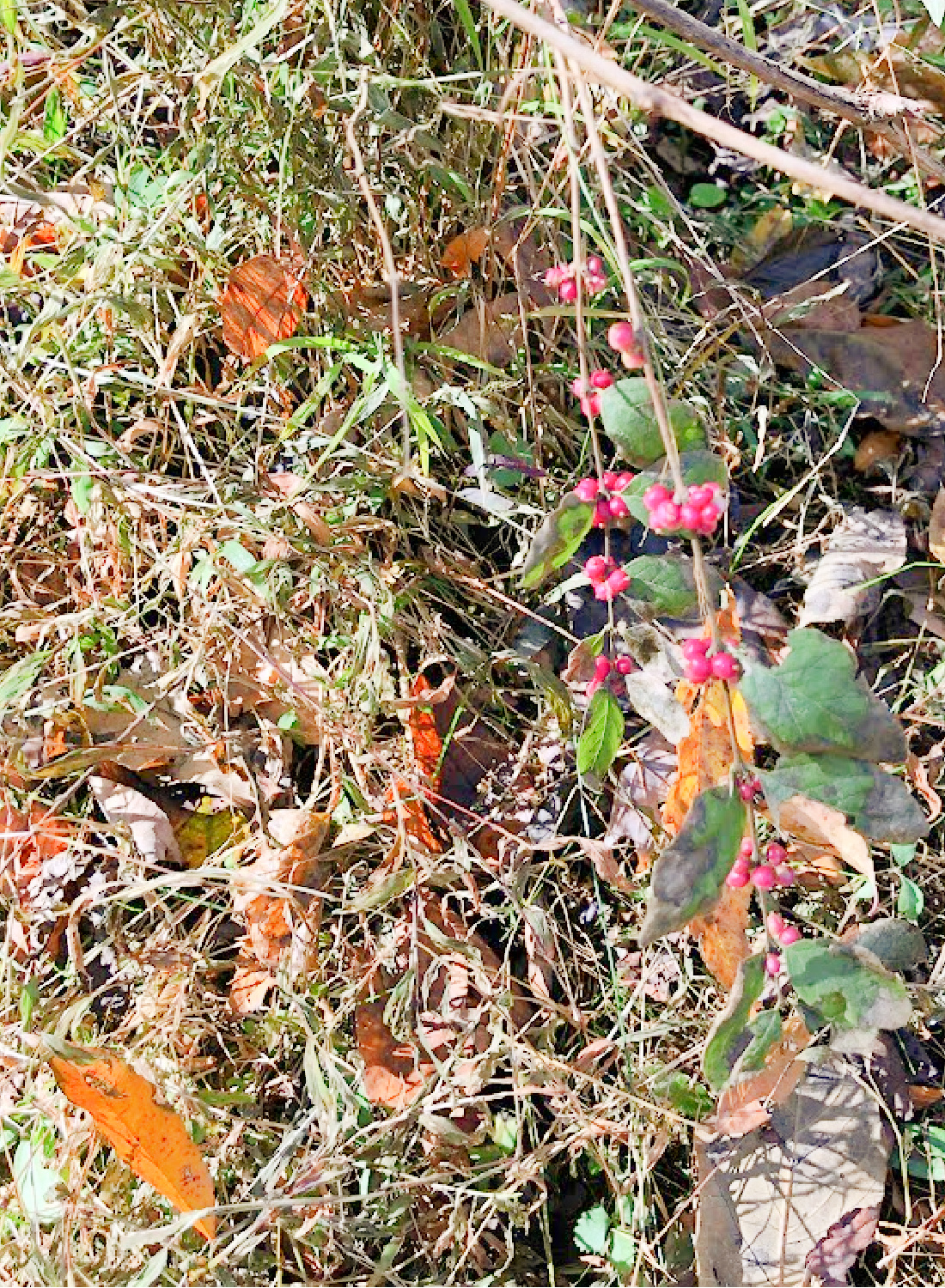 There's richness glancing up, glancing down at moss and berries.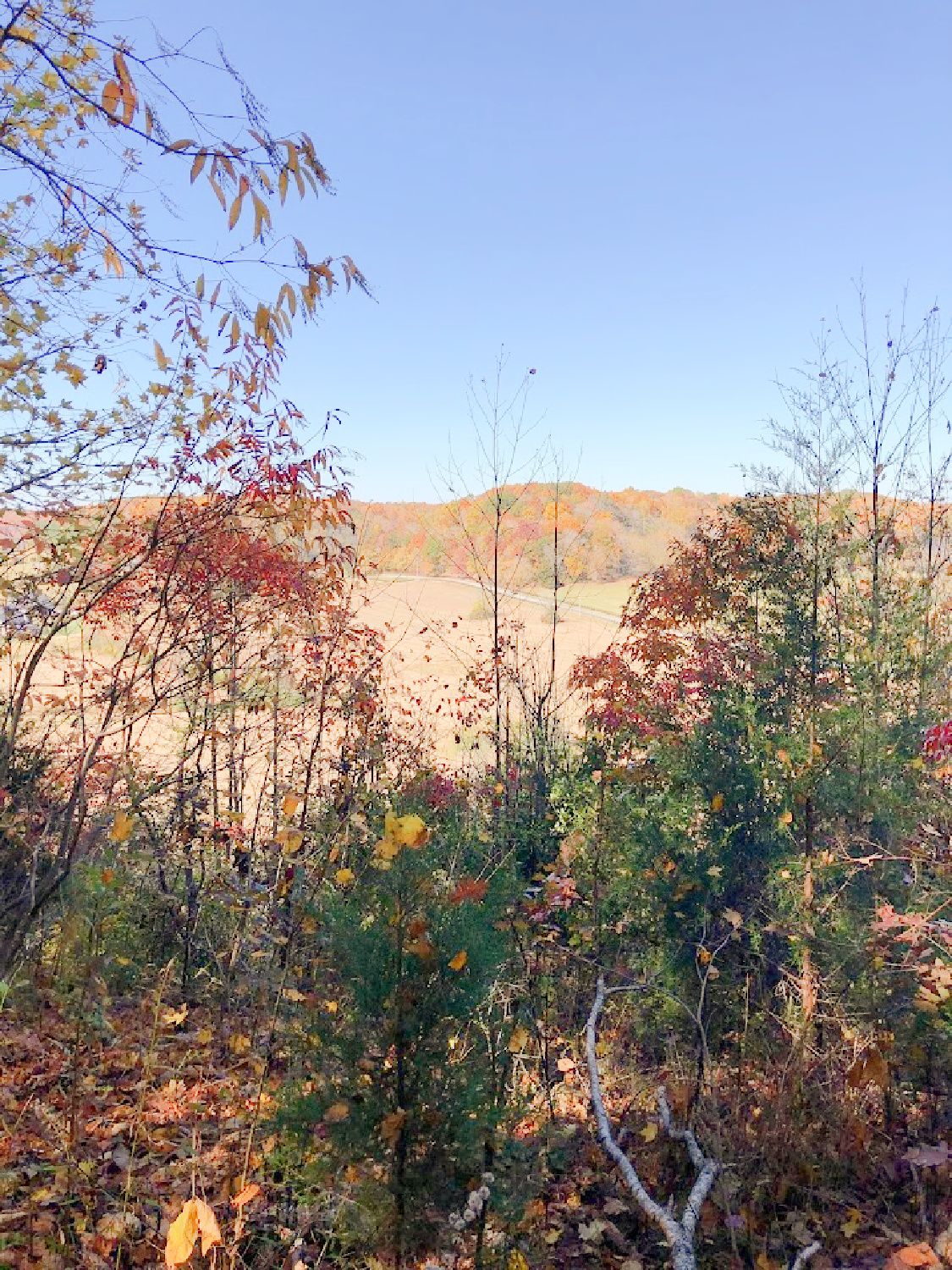 At the lookout, you can catch your breath and enjoy a different perspective of this hilly landscape.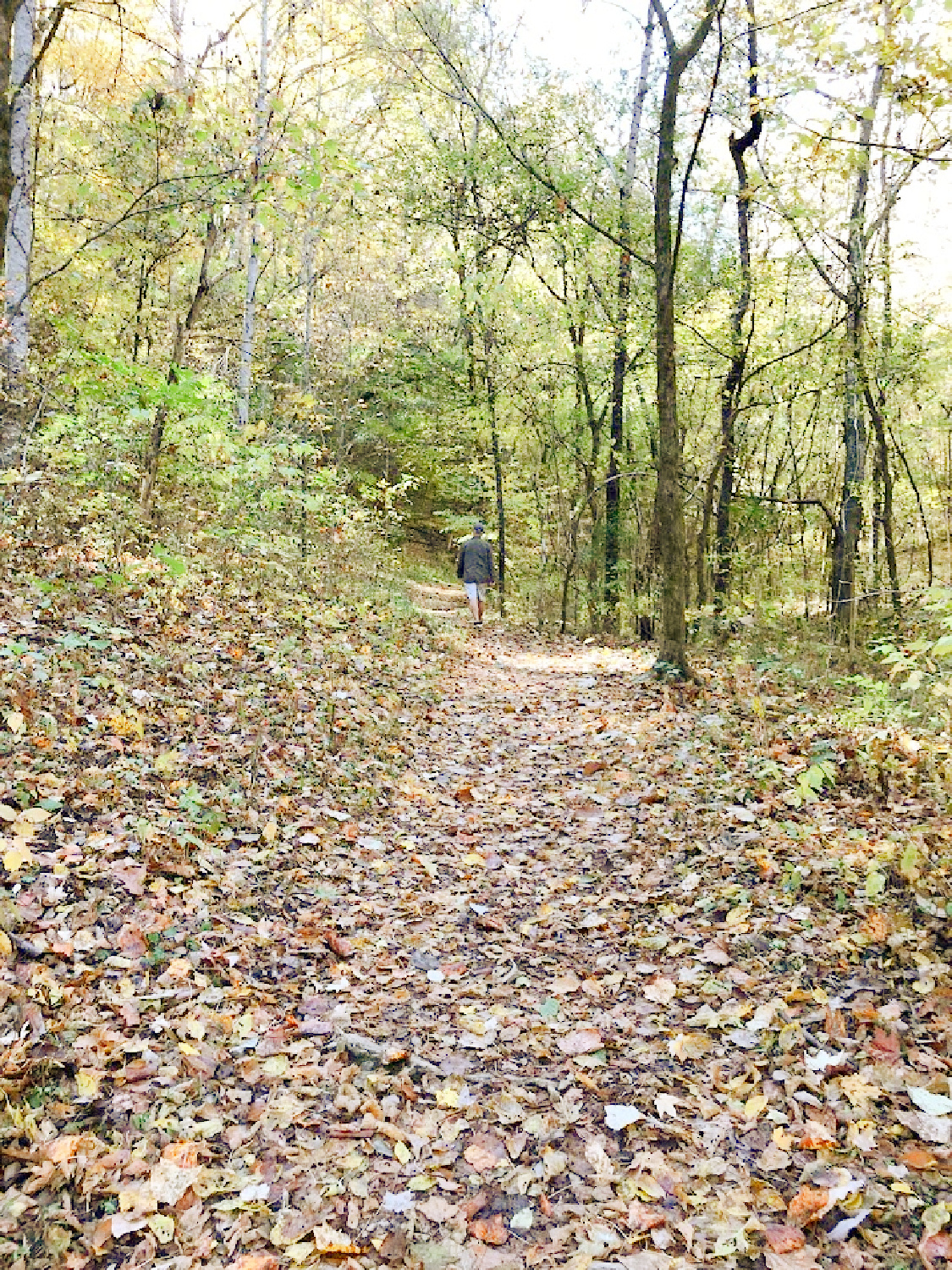 The Gift of Octobers & Autumn in Franklin
It's exactly what my body and soul needed, and I kept expressing thanks to my husband for journeying here with me.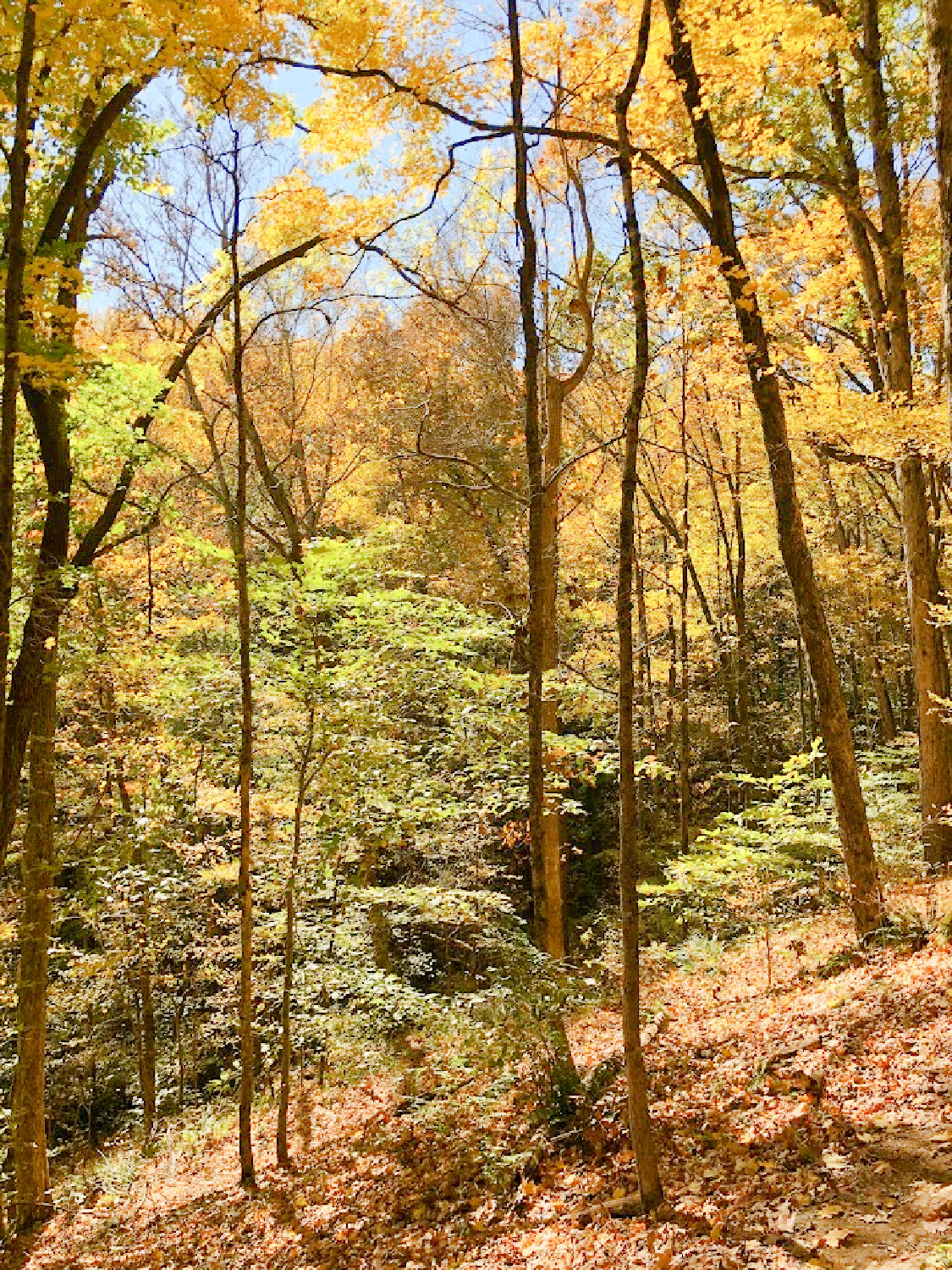 My work and our renovation projects at home have demanded much of me over the last year. It has largely forced me indoors and inside my head.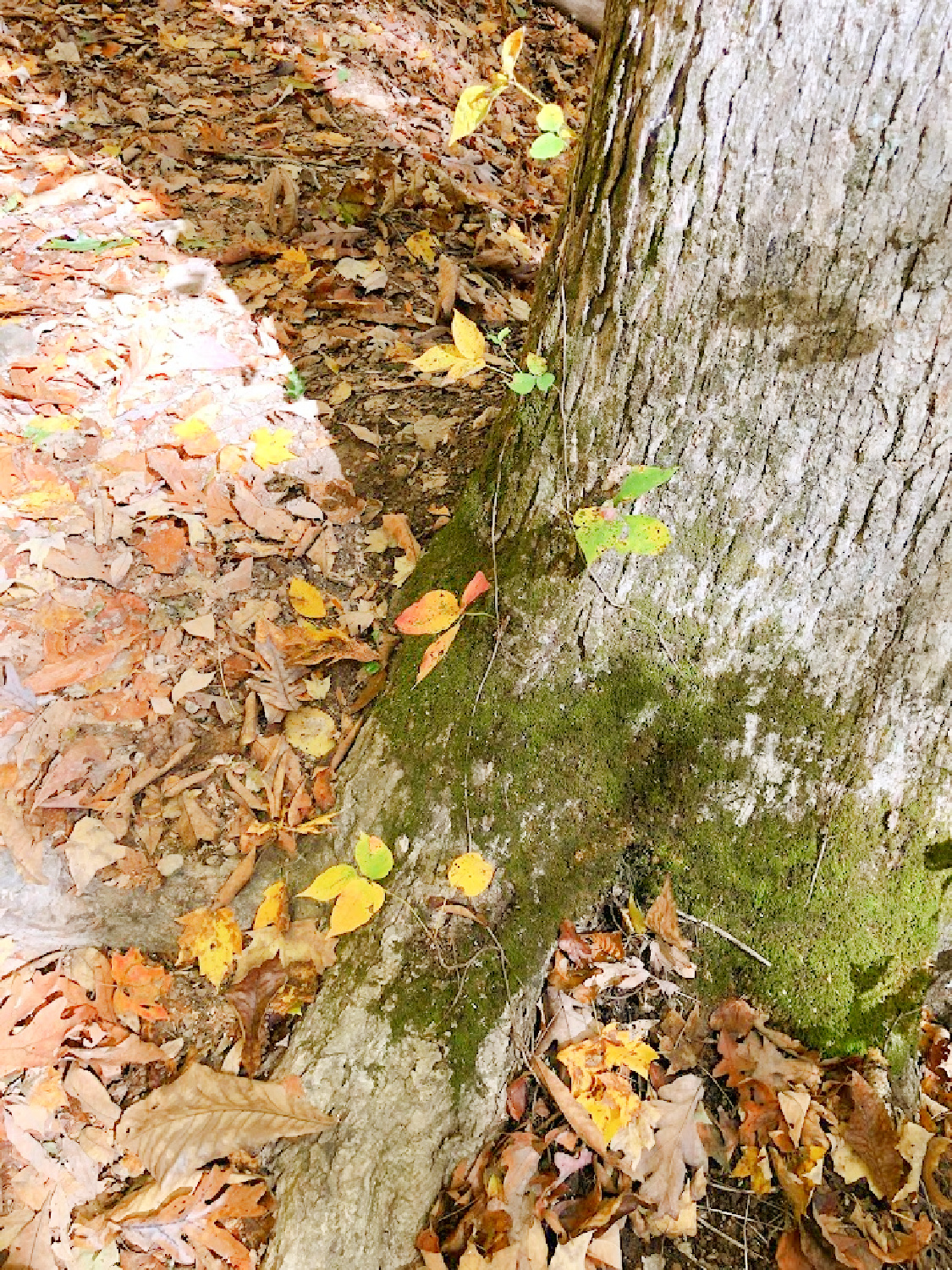 Shortly after we returned from Tennessee, I found a lump near my breast. It's upsetting because as you may know, I have BRCA2 genetic mutation and had a bilateral mastectomy.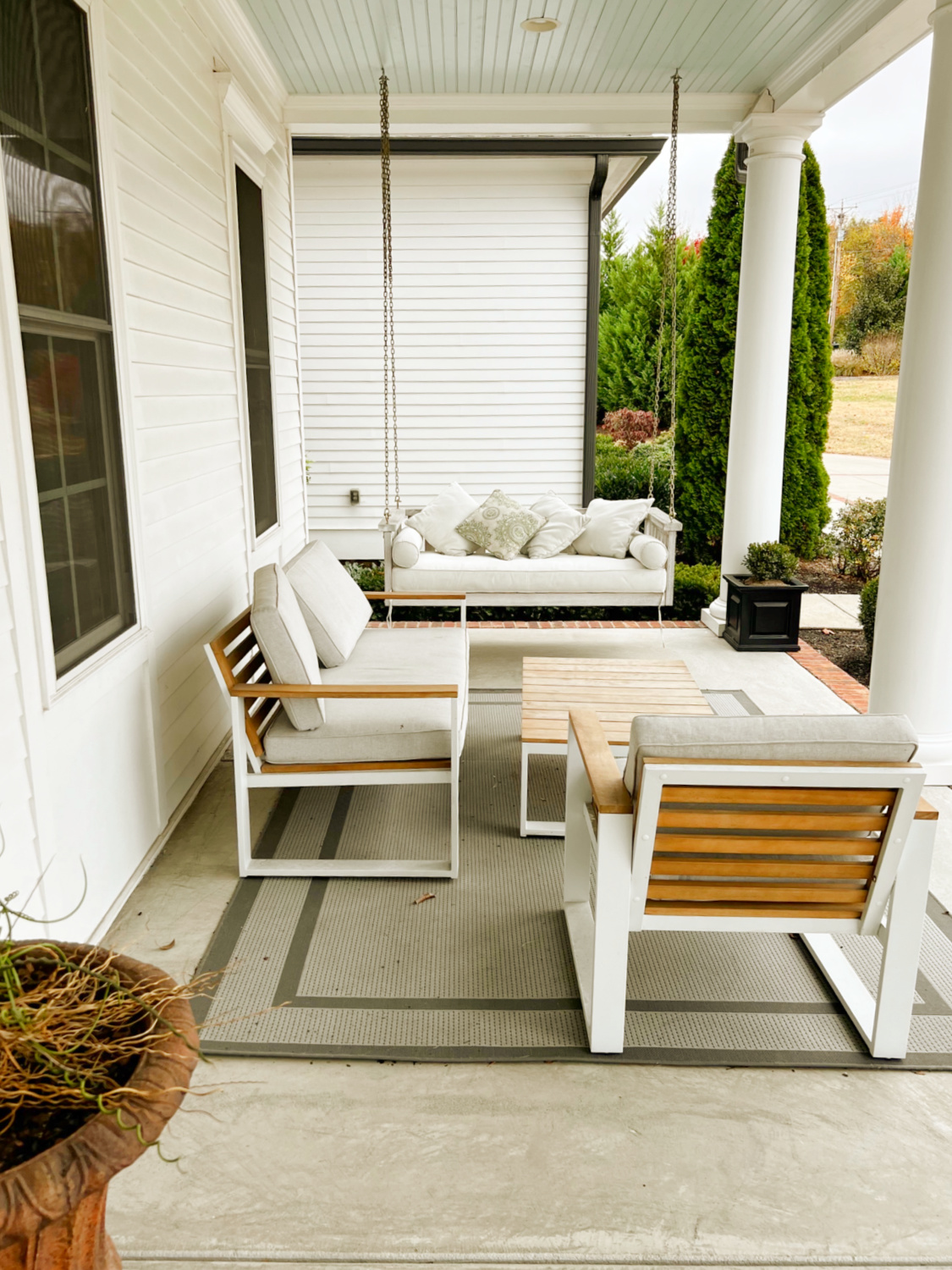 It could be a cyst. I'll meet with my breast surgeon in a few days and keep you posted. Whether it is cancer or not, all will be well. I know this because I have seen dark days when all of the colorful leaves of my life fell.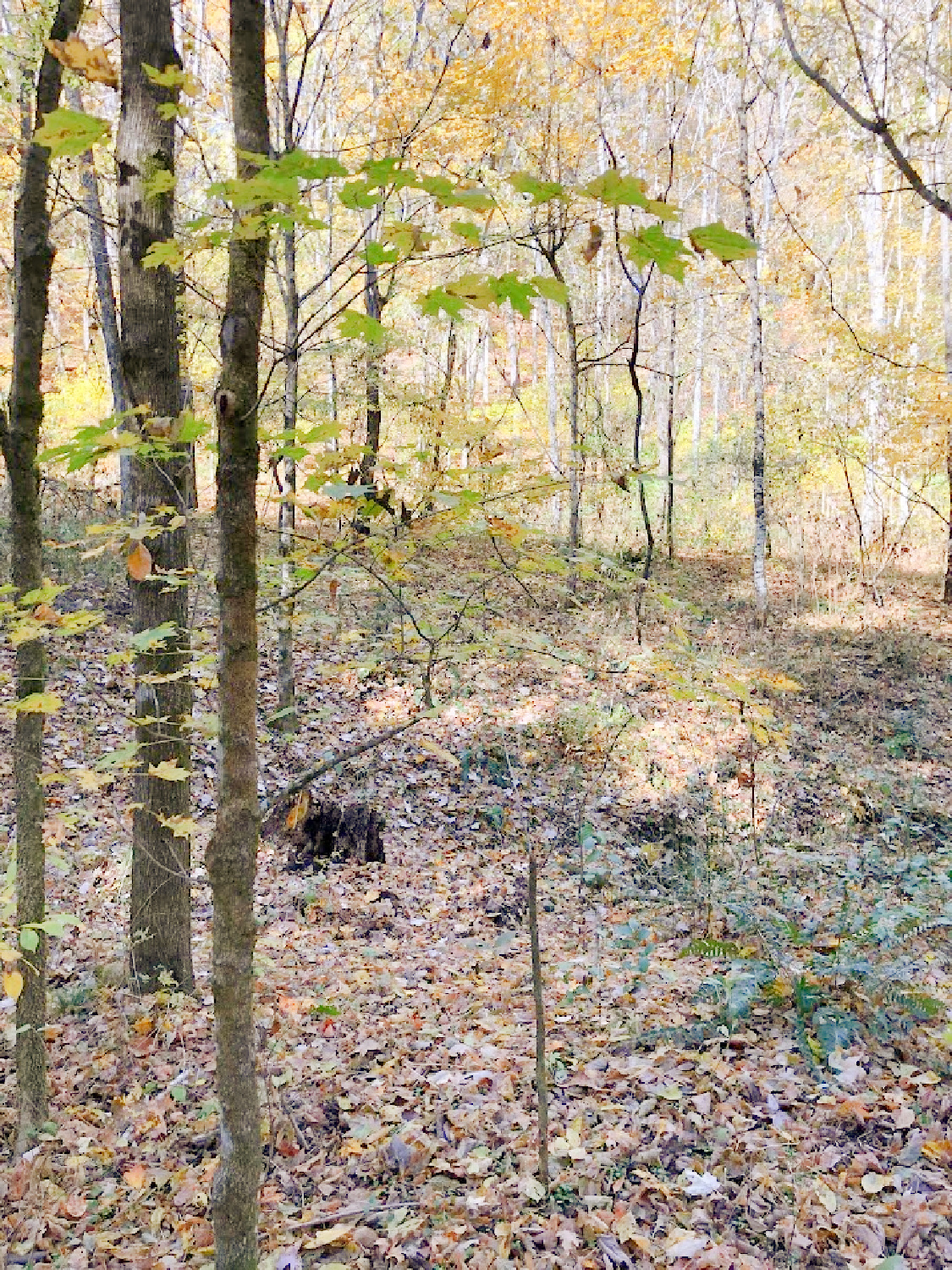 I'm not special. Not immune to suffering or protected from harm. In fact, my genetic mutation harms my ability to suppress tumor growth. I'm more vulnerable to harm which may come. But just look at the light finding its way through the tangled curly connections below.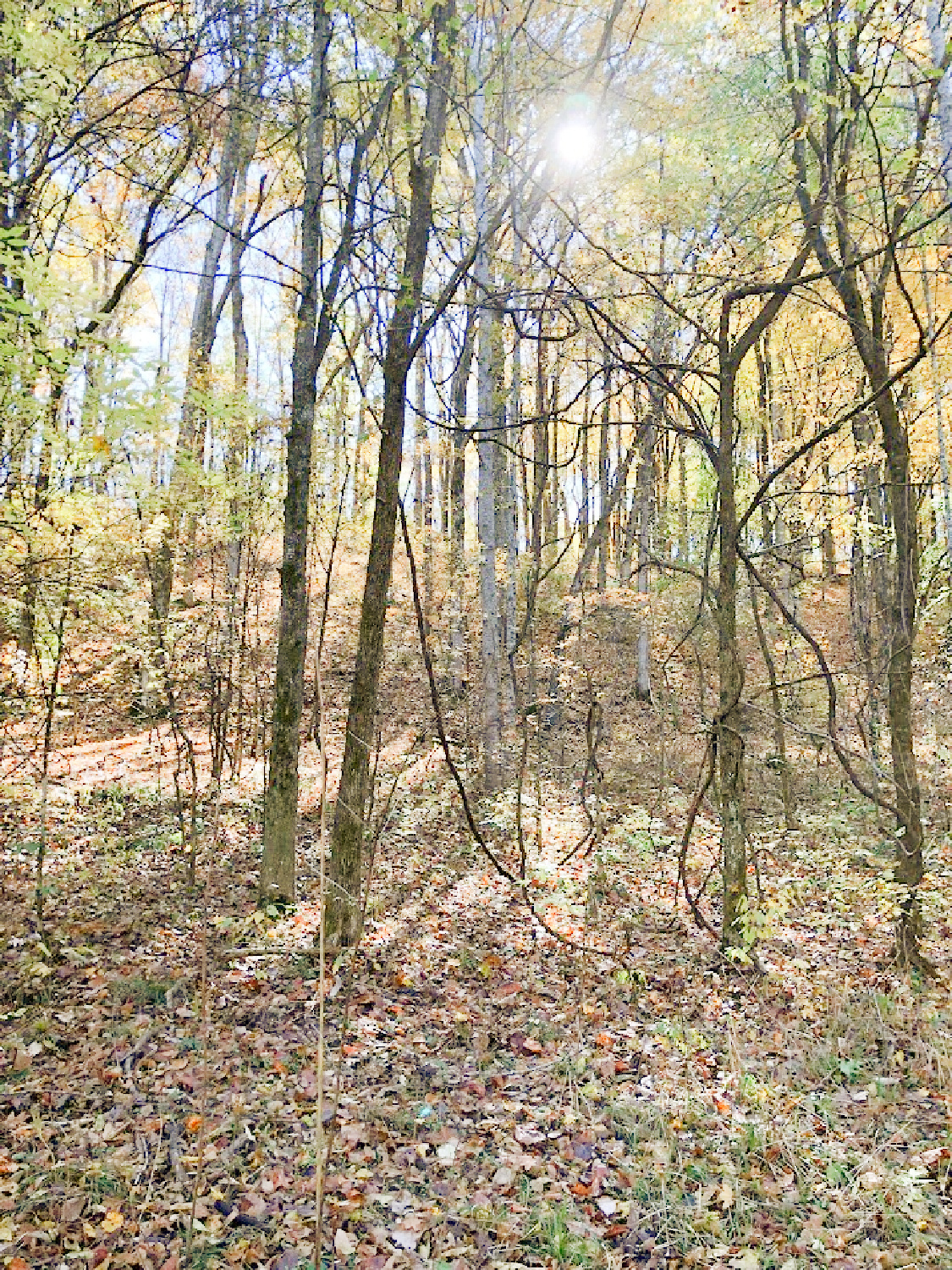 Look at your girl dressed in the silvery grey of the moon, sitting with joy under a cover of protective soft blue, held in the gaze of her beloved.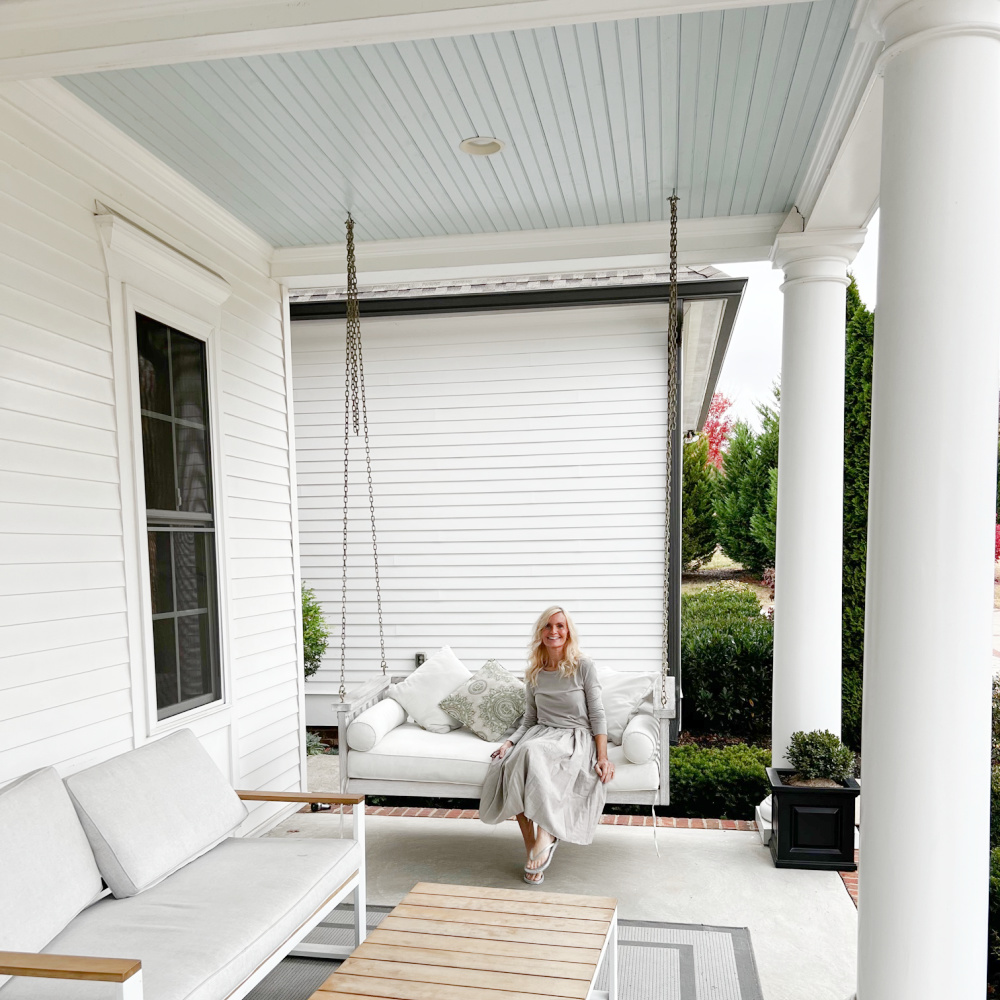 Look at the fleecy messenger with four feet rushing to remind her to whom she belongs.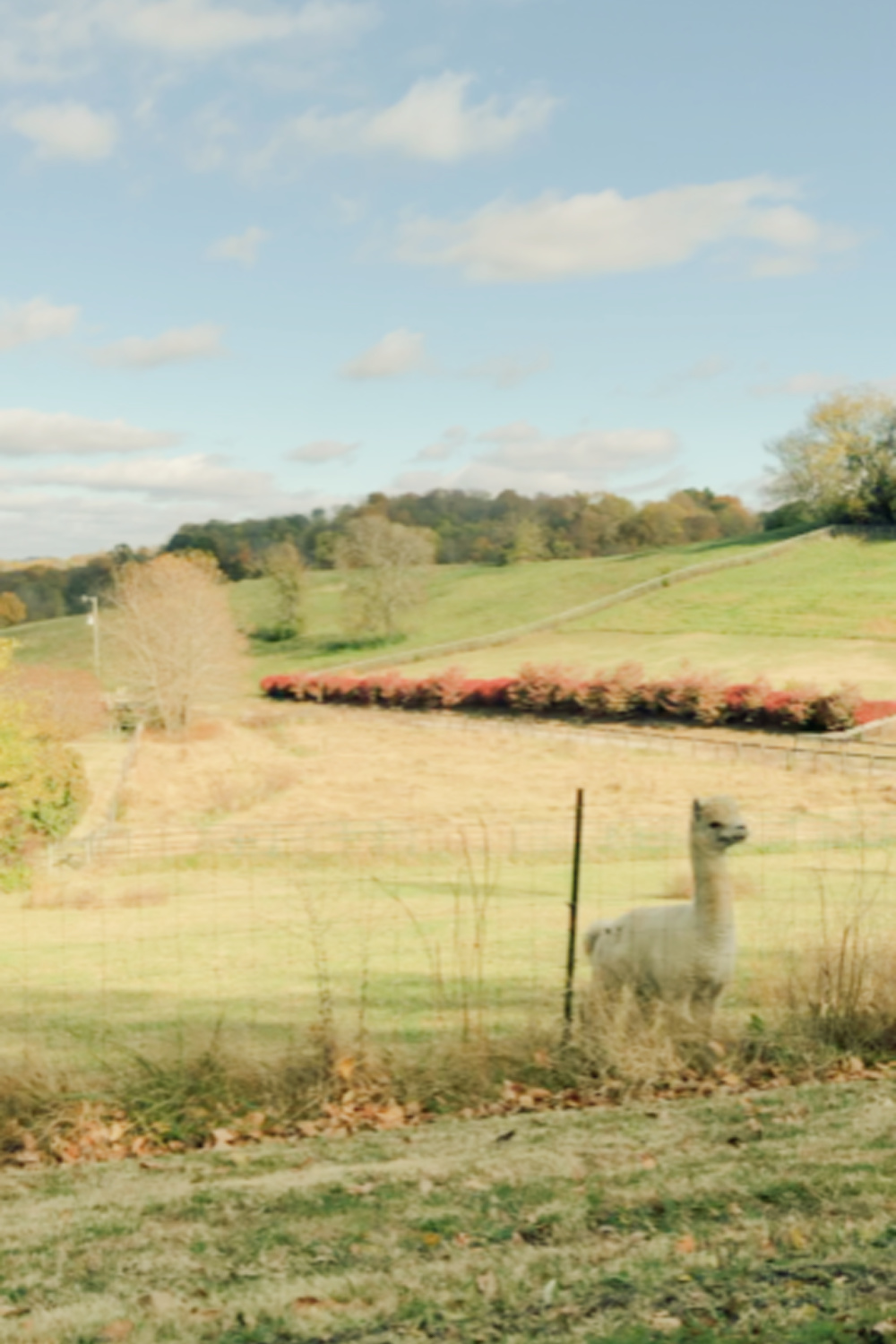 It is well with my soul, and mama loves you.
Peace to you right where you are.
-michele
Shop for items you already intended to buy on Amazon RIGHT HERE, and also find home decor here to keep decor inspiration flowing on Hello Lovely!
Hello Lovely is a participant in the Amazon Services LLC Associates Program, an affiliate advertising program designed to provide a means for sites to earn fees by linking to Amazon.com and affiliated sites.