Since I no longer have little ones to send back to school, we'll call today "back to school" for designfreaks. In today's lesson, we'll explore a range of thoughtfully designed beautiful rooms. You're destined to like this class. I'm an instructor who prefers collaboration and wrestling with the questions more than lecturing. (Also, I won't rip open a Snickers and sip Diet Coke at my desk during your exam while daily enforcing a "no candy" policy. #sixthgrade #ohthathappened) Surely there are stories undergirding the designs and furnishings and individuals who commissioned these finished rooms that we simply cannot know. So we won't be judgmental or snarky or controversial (plenty of grouchy know-it-all bloggers have that covered, doncha know). Why Do These Designers & Interiors Thoroughly Inspire?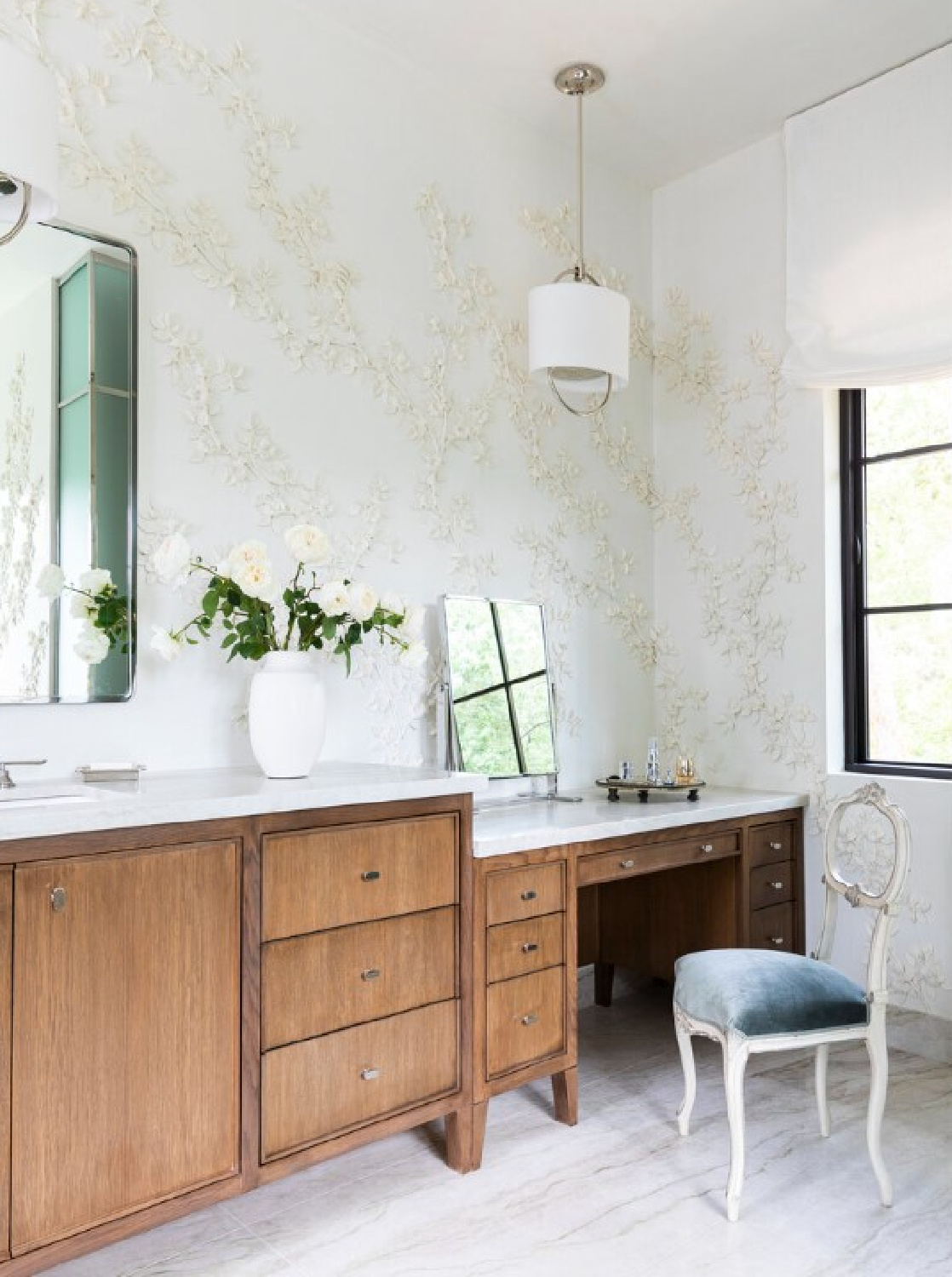 We're inspired by the work of so many fine designers on the blog, and it's interesting to see them together. Are there commonalities? How is the work inventive? What sets these creatives apart? Is it possible to learn from their sensibilities as attentive students?
Pssst. Extra credit for the students who read every bit of the commentary and watch the videos below!
Why Do These Designers & Interiors Thoroughly Inspire Me?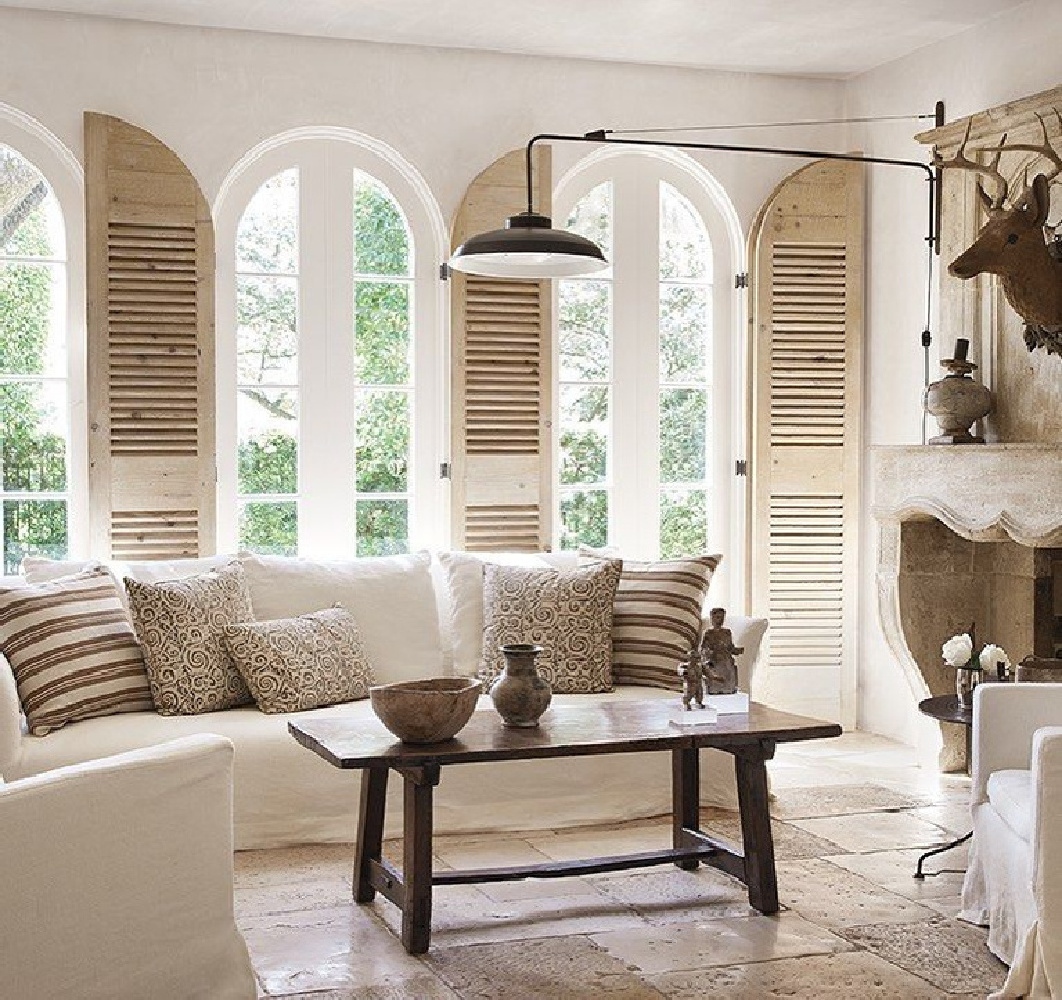 Pamela Pierce
In her own home (above), it's what isn't in this living space that may stir you. Are you surprised to see bare floors? (Who needs to cover exquisite stone!?!) Would you maybe expect to see an earthenware lamp whispering "I'm utterly appropriate for a French country room" more than a modern minimal one? The vibe feels modern, monastic, and meditative. I never tire of the timelessly understated beauty and restraint from this designer whose magazine is one of my happy places.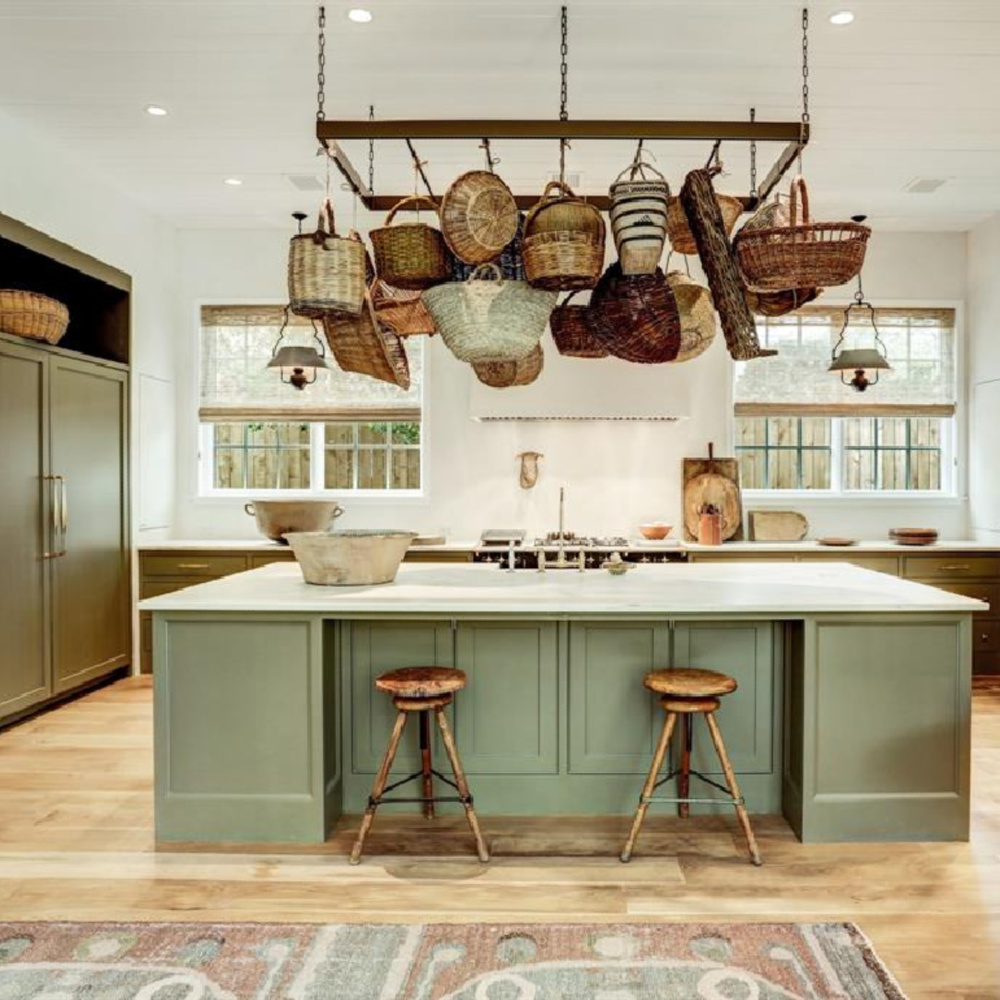 Shannon Bowers
I love a timeless kitchen and was awed by this Shannon Bowers design (above) for Milieu's showhouse. While sophisticated and bespoke, it's not showing off. Nor does it feel styled. It is more like my favorite brownies…deliciously underbaked. What story is it telling you? An earthy green (suggestive of growth, nature, health and even wealth!) plays a starring role and feels calming for me. There's a gentle subtlety creating a spaciousness too, yes? While I don't spy a single potted fern or vase of roses, here's a kitchen inviting the beholder to welcome all of the lifegiving possibilities.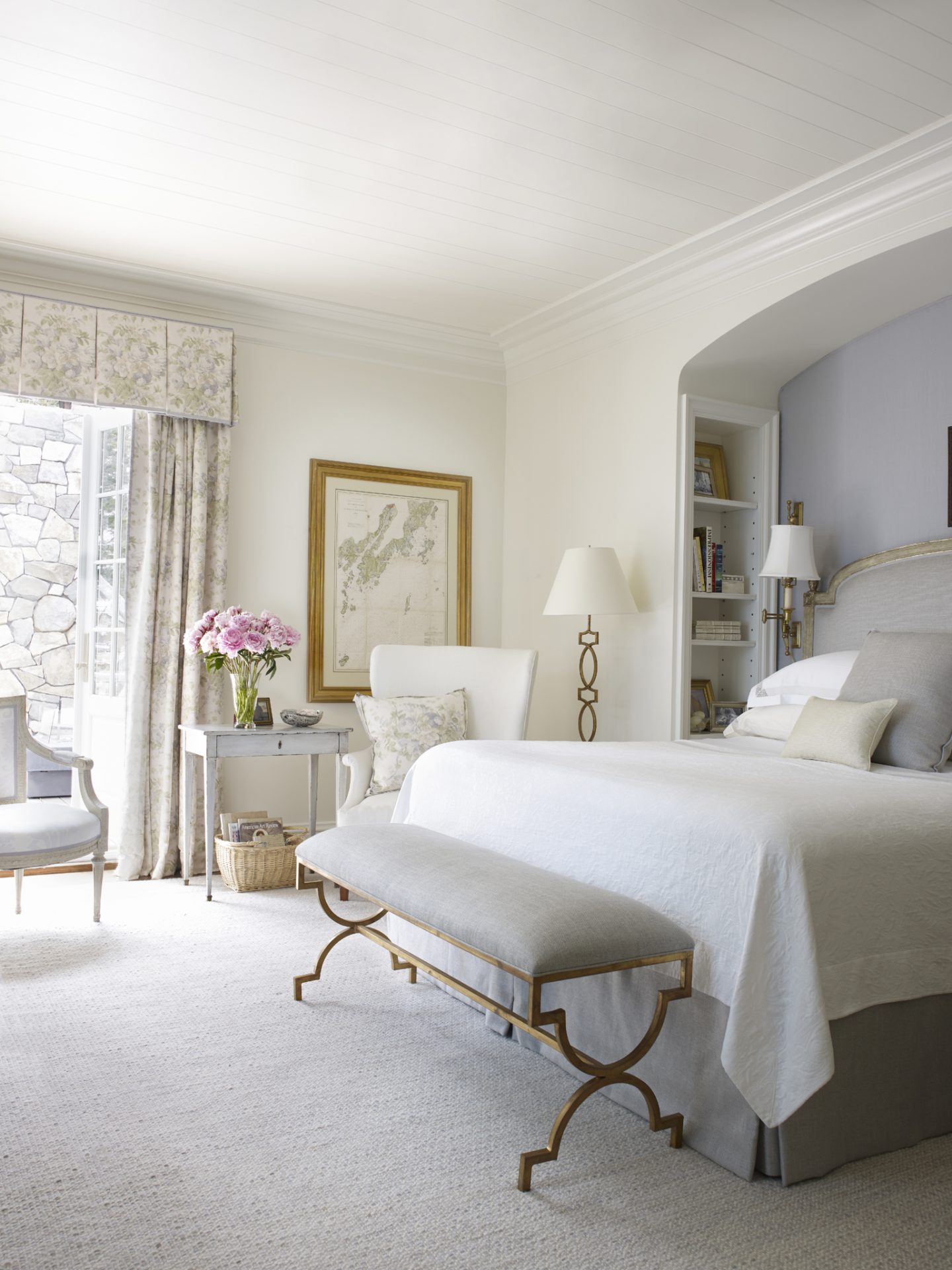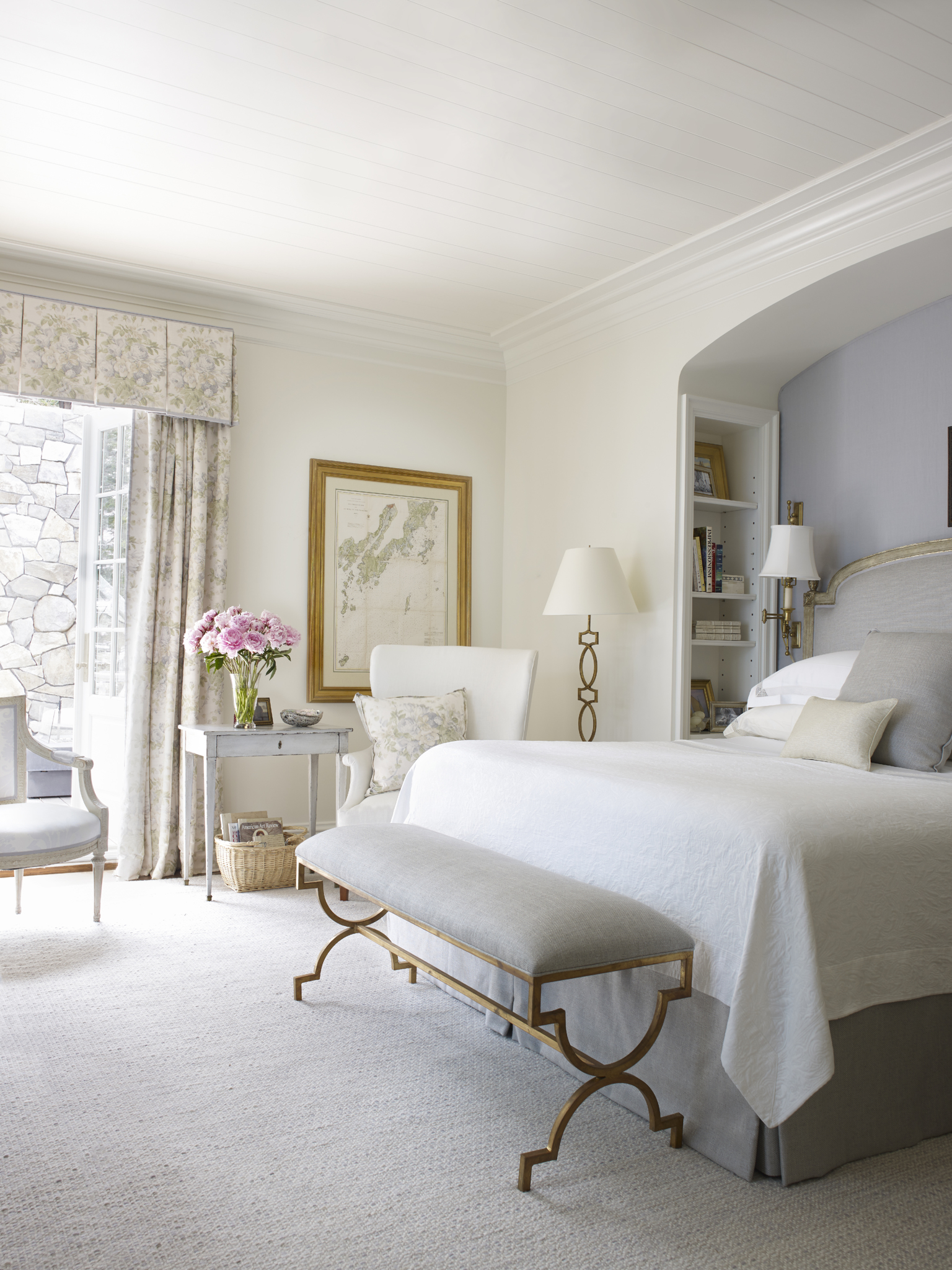 Suzanne Kasler
She's known as "the designer's designer" for good reason. Elegant, serene, well-edited rooms bloom when she is involved. I'm always inspired by her color palettes and subtlety, and how I would love to call that bedroom above my own! Doesn't it feel sumptuous yet truly livable? How quickly can I get my husband to build that arched alcove for our bed!?! I can't wait for her next book, Edited Style to launch as I had a rather profound reaction to her last one here.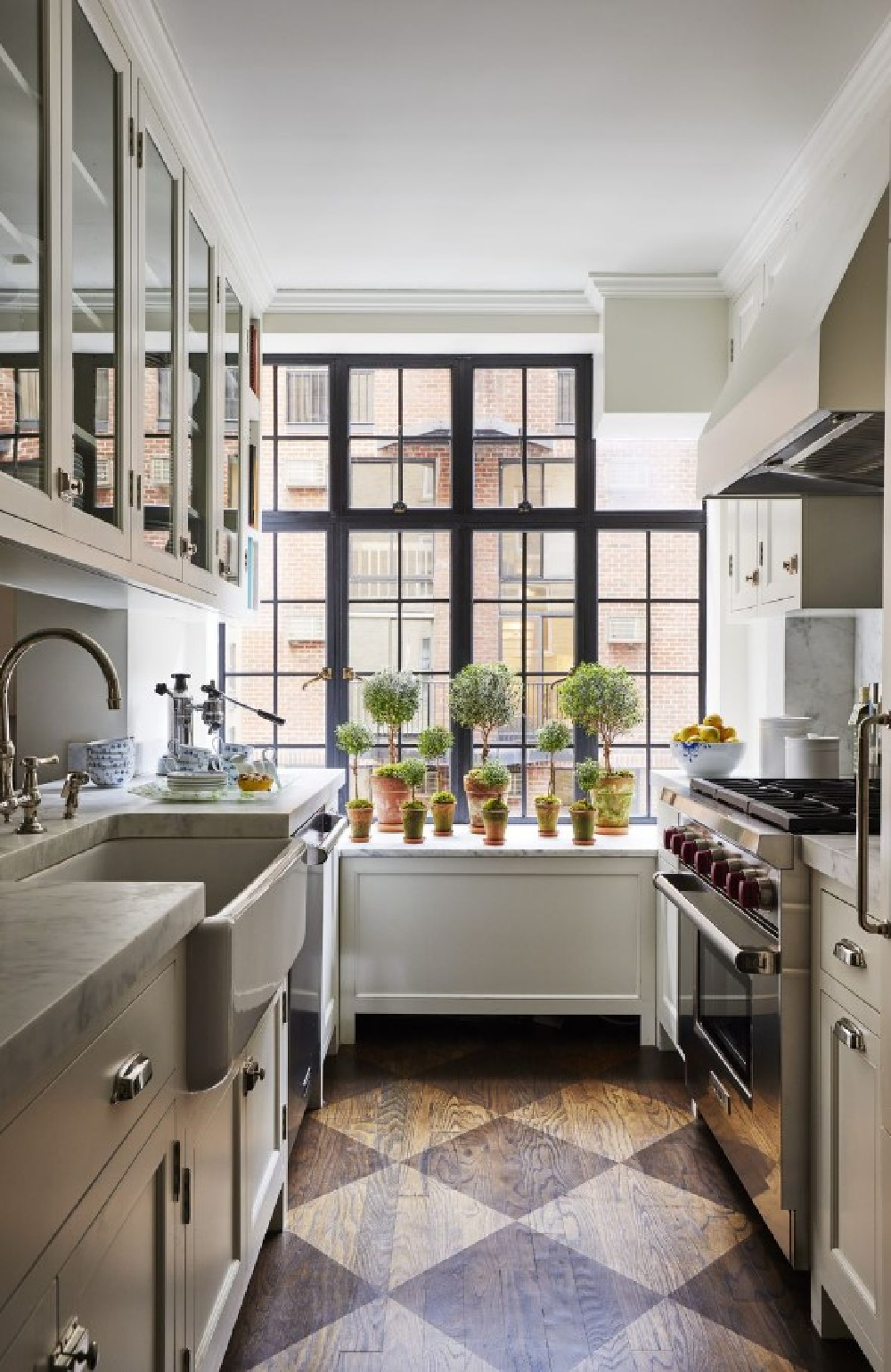 Cece Barfield Thompson
Crazy about Cece's little light filled kitchen! Are you? I fell in love with her New York City apartment, and maybe you will too. From the Susan Harter mural wallpapered walls in the hall to her ticking striped dining room…ooh la la. Isn't it extra special knowing young children live in these gorgeous rooms with antiques and finery? That fabrics will eventually show wear and the interiors will serve as a backdrop for memories rather than as a static nonevolving showroom?
Brooke and Steve Giannetti
I want to live inside every photo of their designs! There's an earthy organic elegance permeating the work, and doesn't it appear to be informed by romance? The rooms tend to woo me, and I love collecting ideas from the materials they frequently implement. Natural European linens, Swedish antiques, unlaquered brass, white oak, and limestone. The design team will be moving from Ojai's Patina Farm shortly to relocate in Leiper's Fork, Tennessee (Patina Home & Garden). Can you imagine spending time dreaming in a bath like this?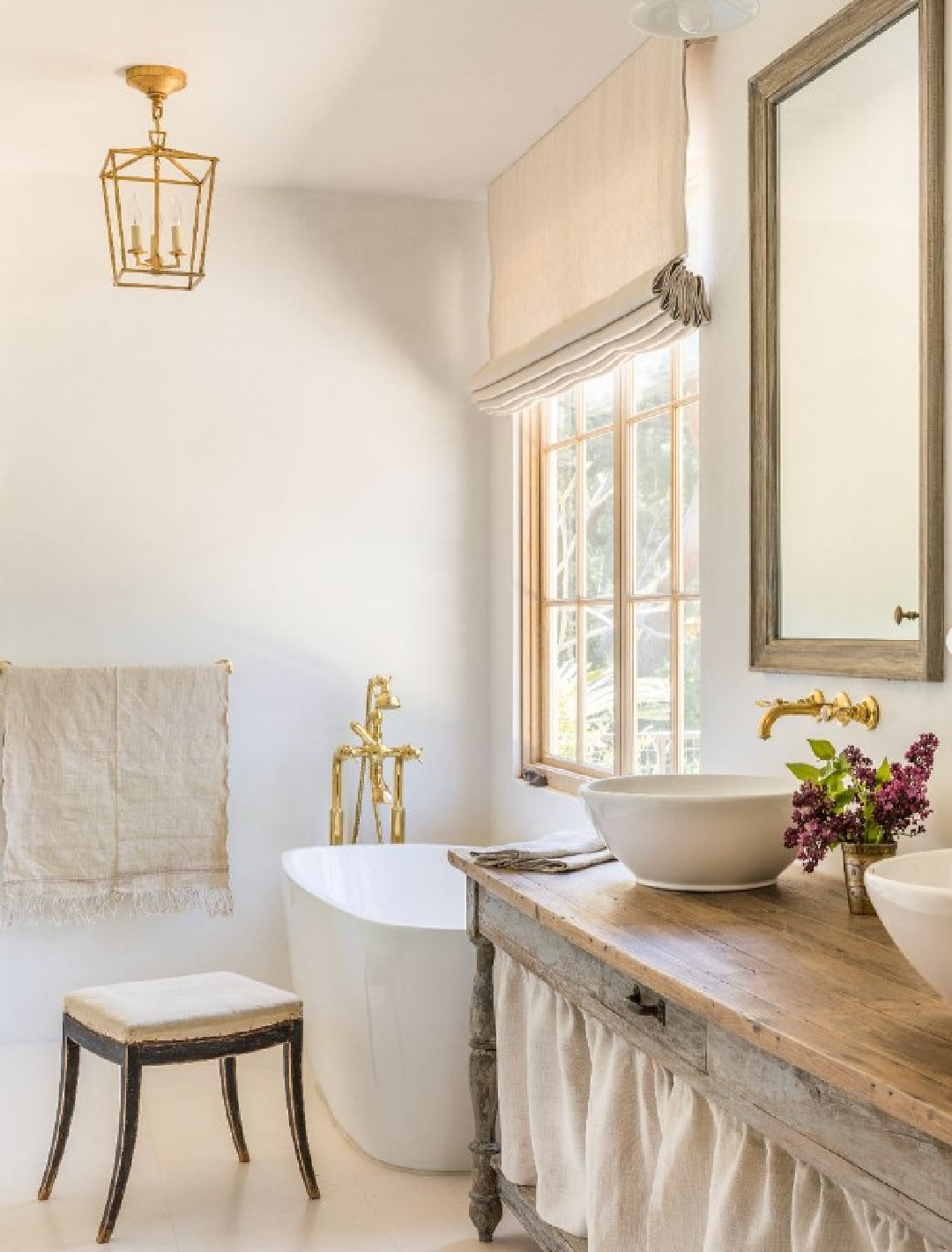 Eleanor Cummings
The designer's own country house in Round Top, Texas, is a masterpiece. I love every room she thoughtfully created, but this living space in particular is for me, like oxygen. I can imagine working hard in a city all week and then retreating here on weekends to unplug and come back alive. Don't we all want our shelter to do that for us? If she has a secret sauce, I suspect it's a magical understanding of how to balance textures and courageously pare down for comfort.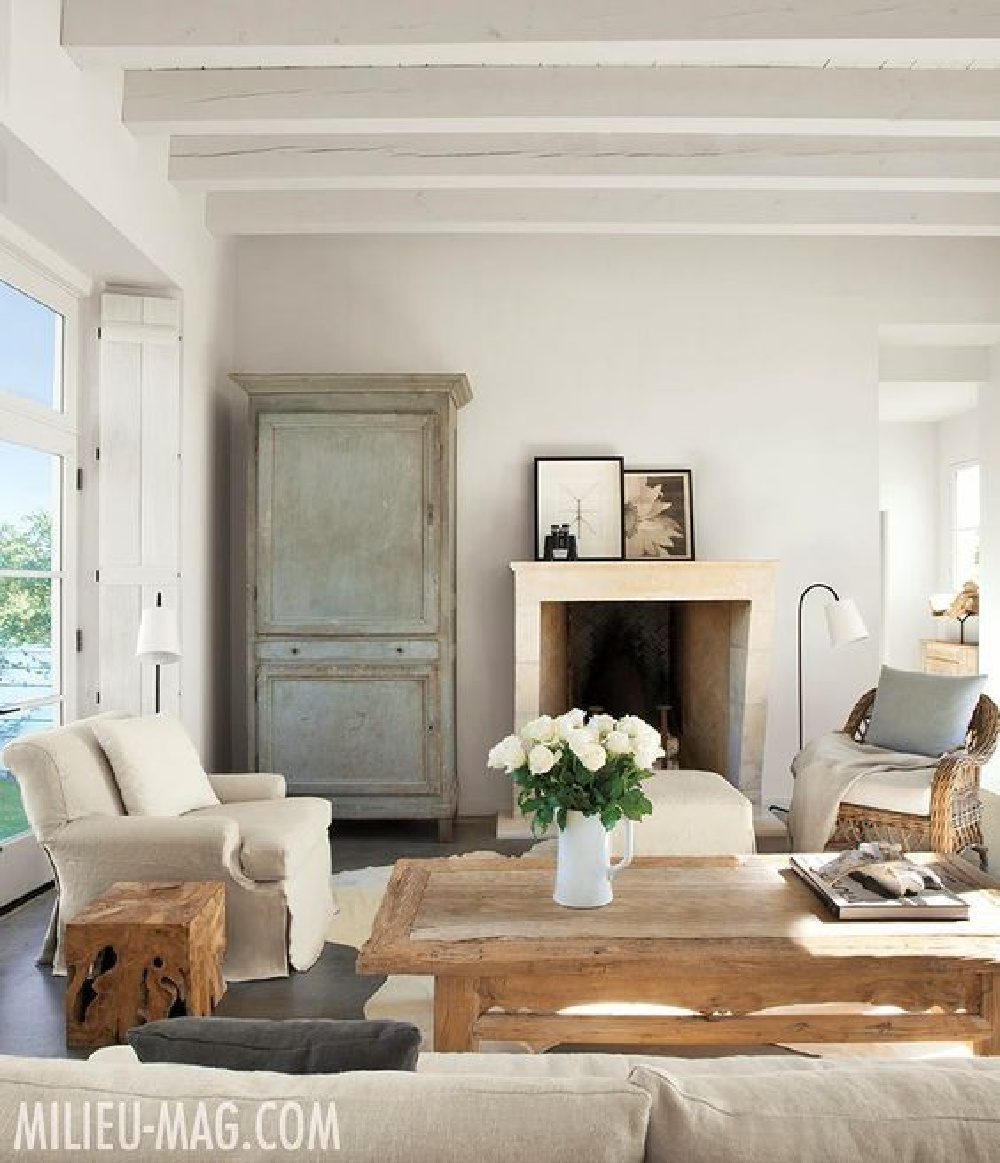 Jill Egan
Is there anyone more skilled at creating pale sophisticated rooms that feel SEXY? Oh that we all could solve for equations the way former math instructor Jill does! So much respect for architecture, proportion, quality, and restraint. And wouldn't you feel honored to be invited to gather around this intimate antique table?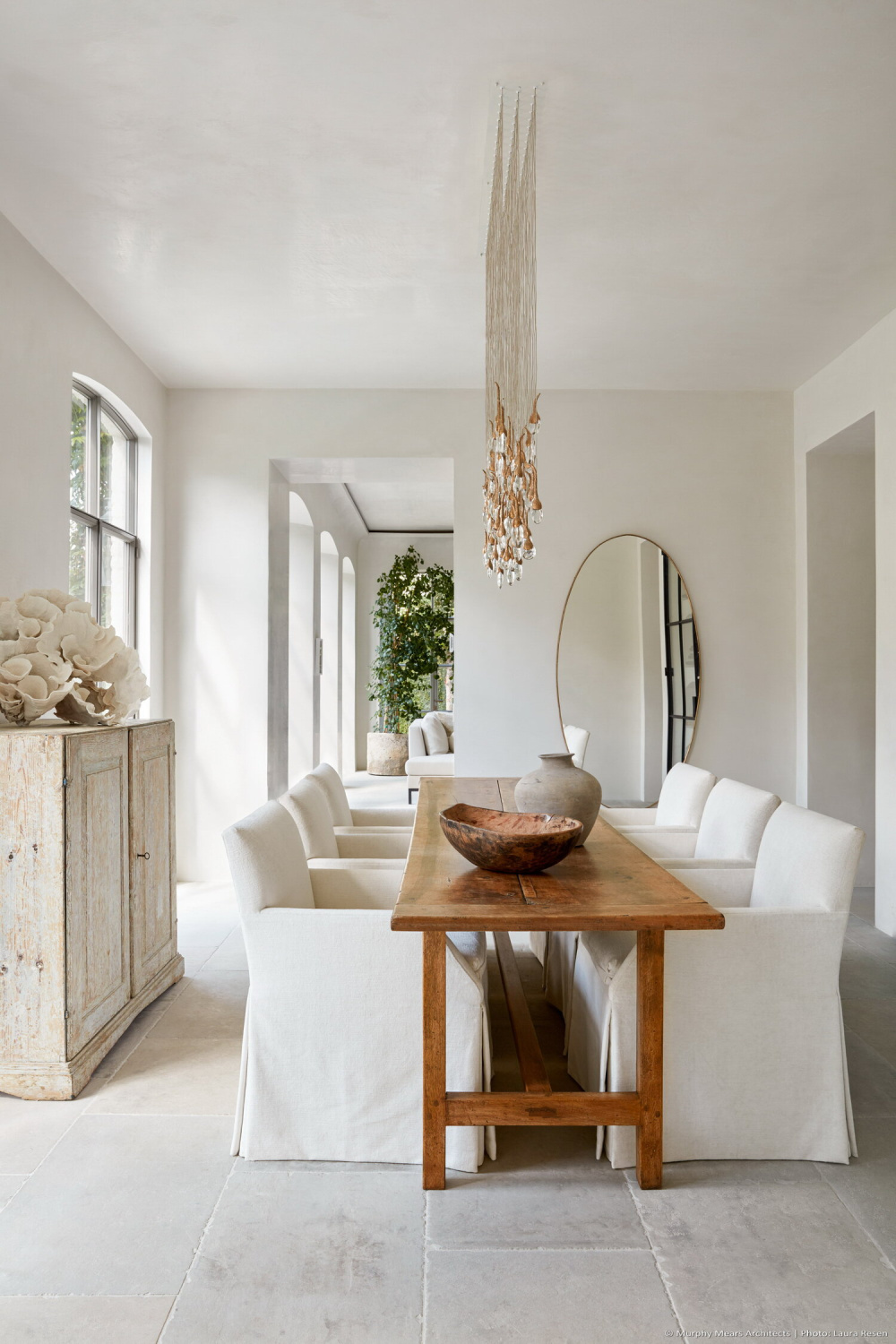 Greet Lefevre
If you have been following Greet's blog BELGIAN PEARLS for as long as I have, then you already know. Hers is an unerring eye for beauty, quality, craftsmanship, and comfort. Sharing the fruits of Belgian design and influence through her family business, furniture collection, and inspiration blog, Greet understands timeless elegance. You can almost feel the coolness of the rugged stone and the warmth of the sunlight streaming through undressed windows: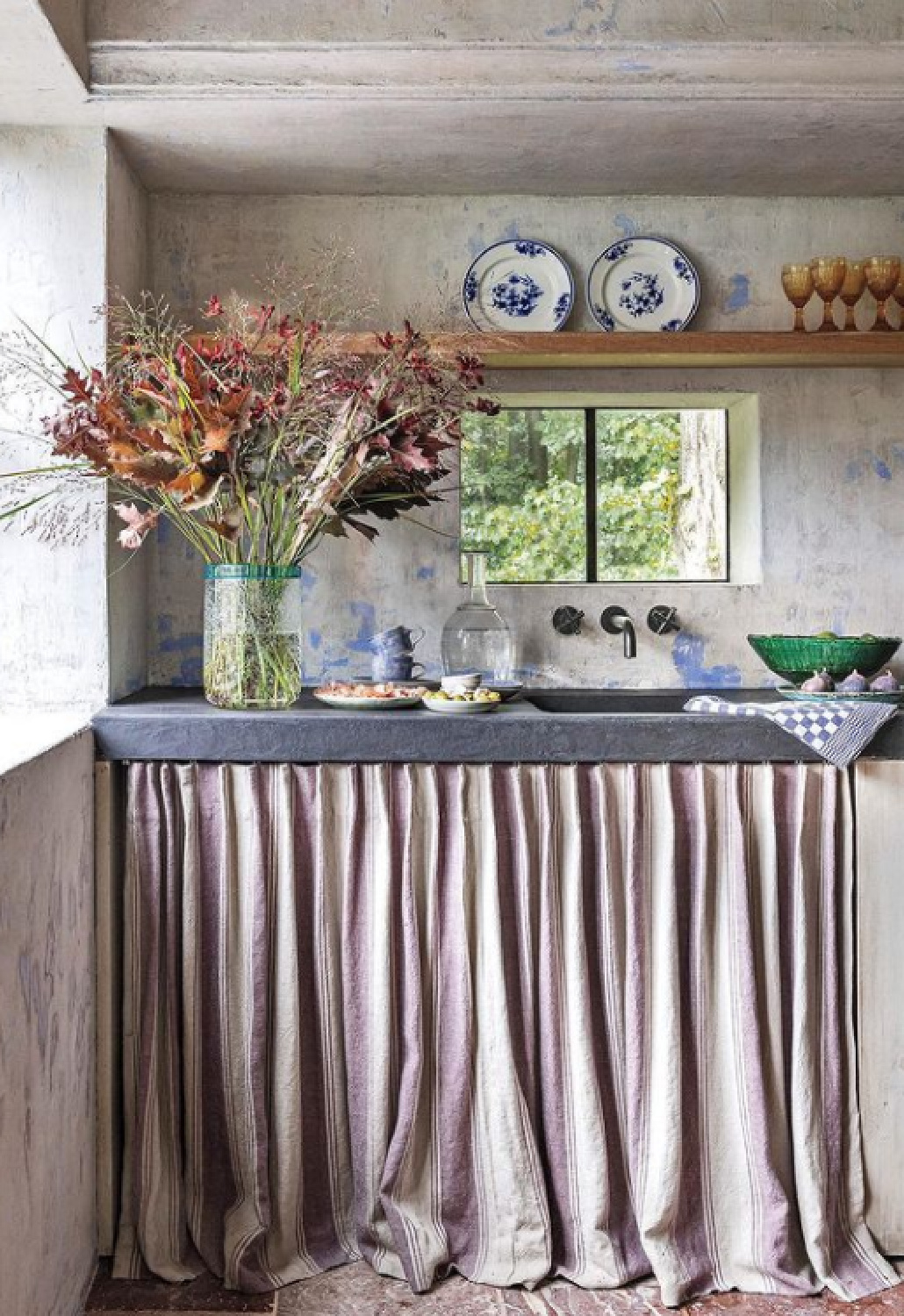 Sherry Hart
If you have followed her work, then you already love her as I do! She has the best eye, energy, and elegant yet livable style. Over the years, she has has shared her own home which is classic and understated with its neutral palette. I think we all appreciate how this designer graciously shares the names of paint colors and wallcoverings used in projects small and large, and we always love her choices! Have you been a fan of Design Indulgence as long as I have!?!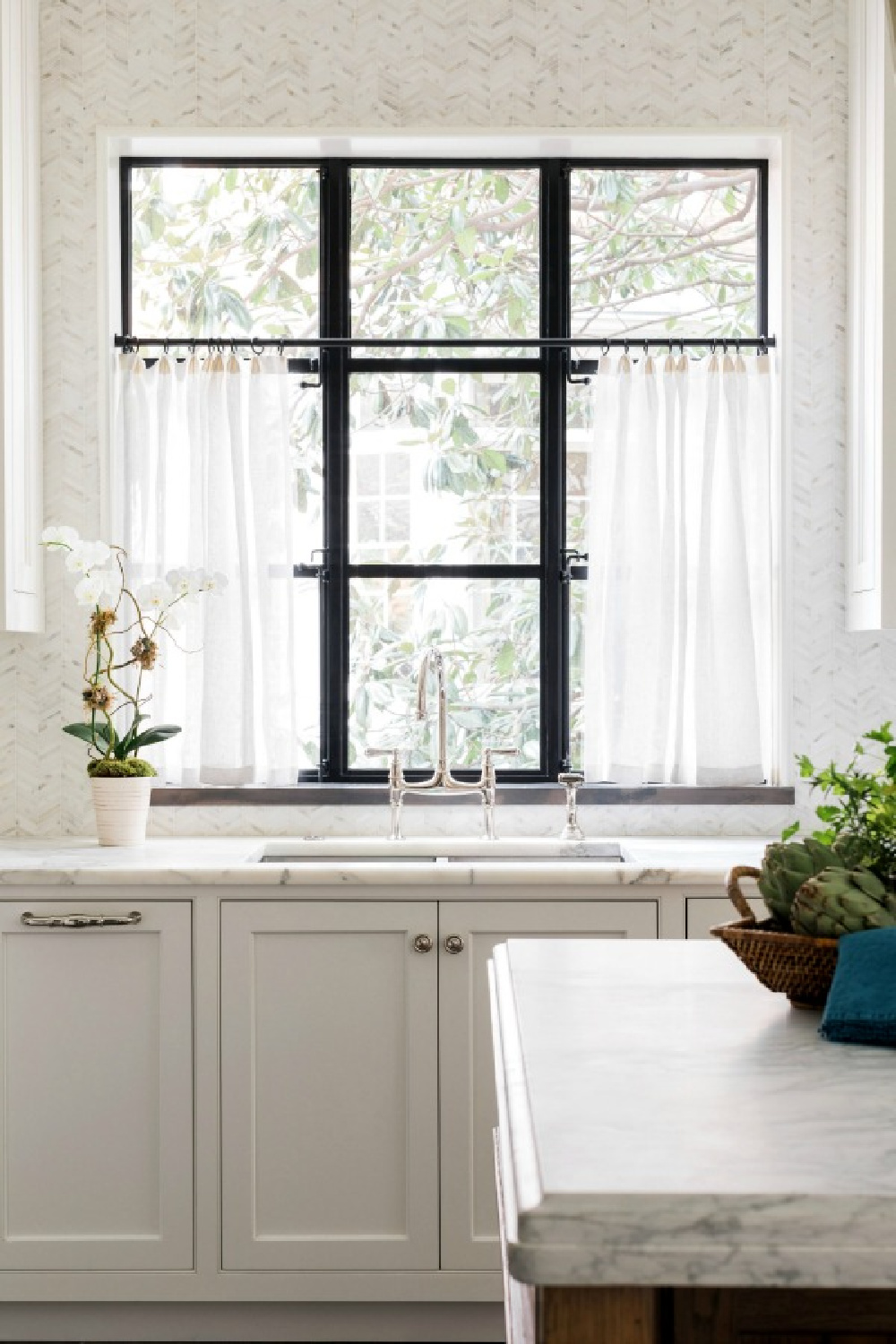 April Tomlin
I have been learning so much about gorgeous design just by listening and observing closely the work April Tomlin shares in house tours on youTube. She designs highly customized spaces for her discerning clients, and while each truly feels bespoke, they always seem to include details that feel practical and even accessible. Don't you love it when that happens? For example, this bath below is my idea of the perfect shower, and maybe we'll be able to incorporate that arch in our own bathroom's redesign!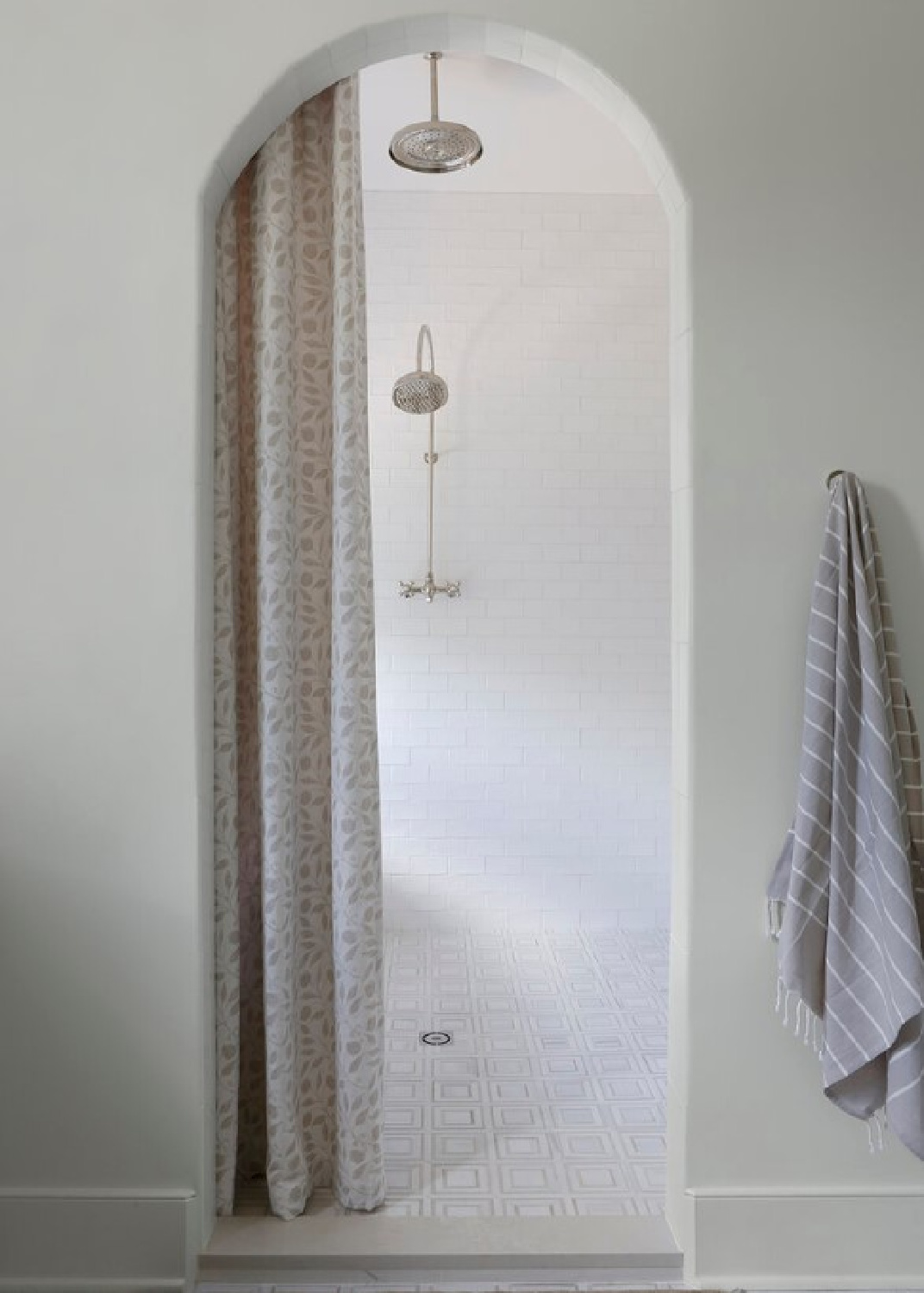 Step inside one of April Tomlin's amazing projects:
The Fox Group
They are a dream team making so many dreams come true for their lucky clients who are renovating or building. Traditional style feels so fresh when they are at the helm, and the quality is sky high! I love how Cara Fox shares paint colors with her throng of followers and designs timeless rooms that will still be relevant decades from now. Who says they don't build 'em like they used to?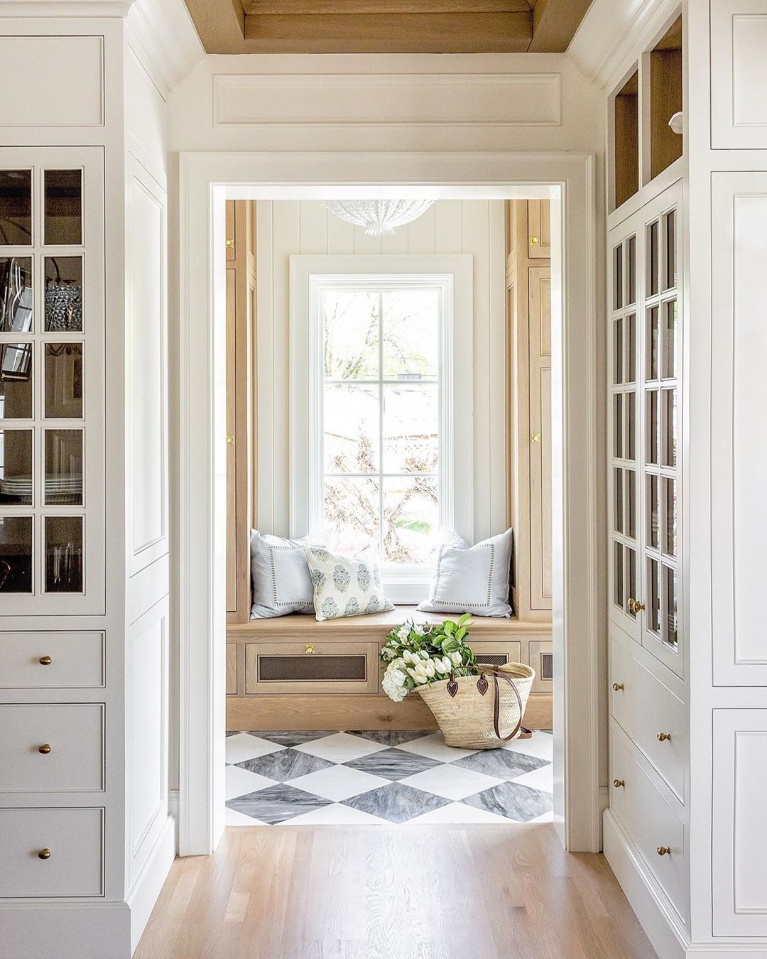 Charlotte Reiss
My interview with Charlotte Reiss (Vivi et Margot) years ago remains one of my favorite because she is the most down to earth, authentic, gorgeous soul. I'm not even sure she considers herself a decorator since her home feels like anything but decorated. It is a reflection of a life lived with intention and beauty. France is now her home, and how lucky are we that she brought us with her!?!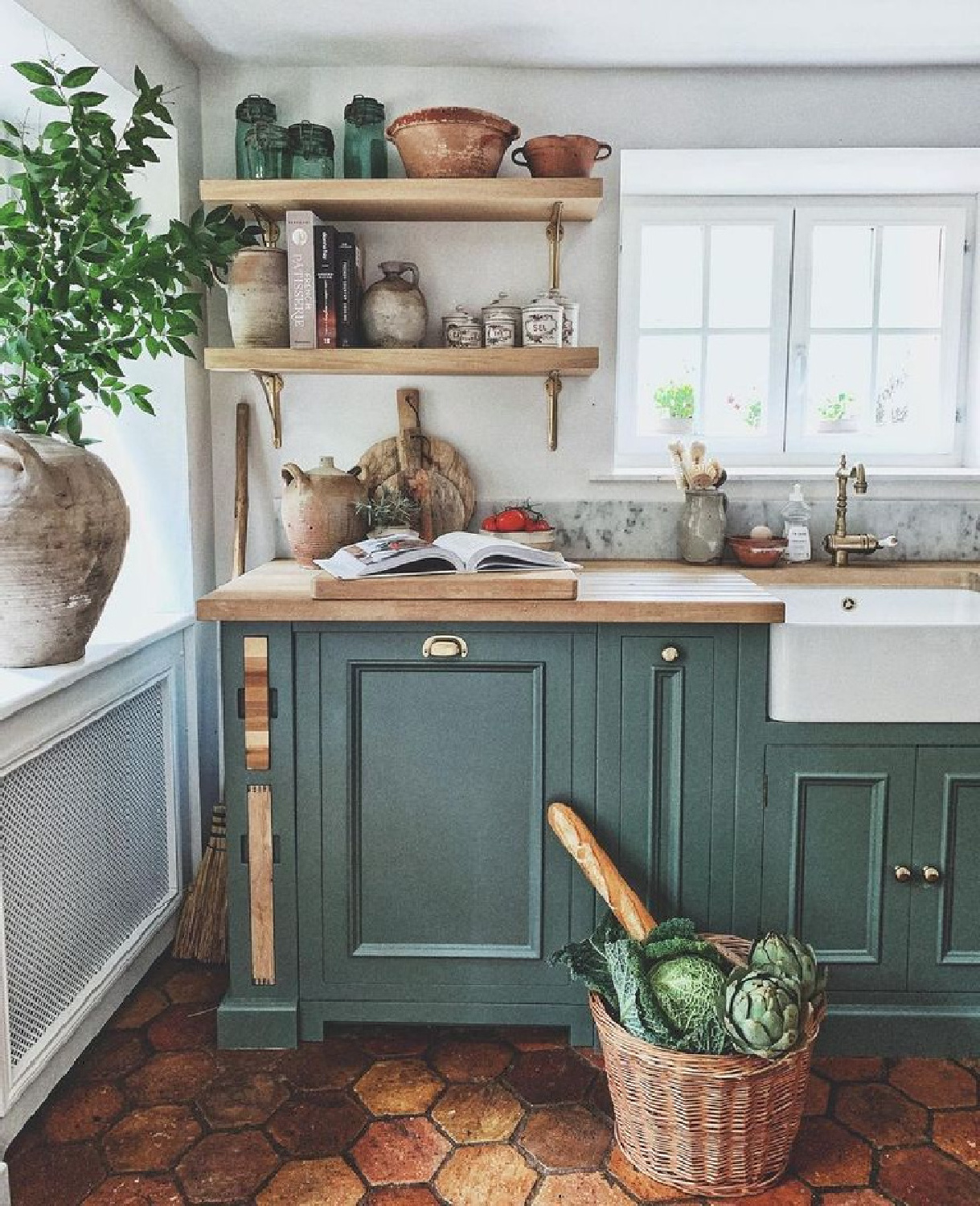 Brittany Jones
When I discovered her beautiful French country Texas new build home, it was all over! She loves the same muted colors I do and knows her way around pretty. Can you EVEN catch your breath when you see the finish color on this commode below? Every French inspired room she designs is one I could move right into, and it's exciting to watch her build another home!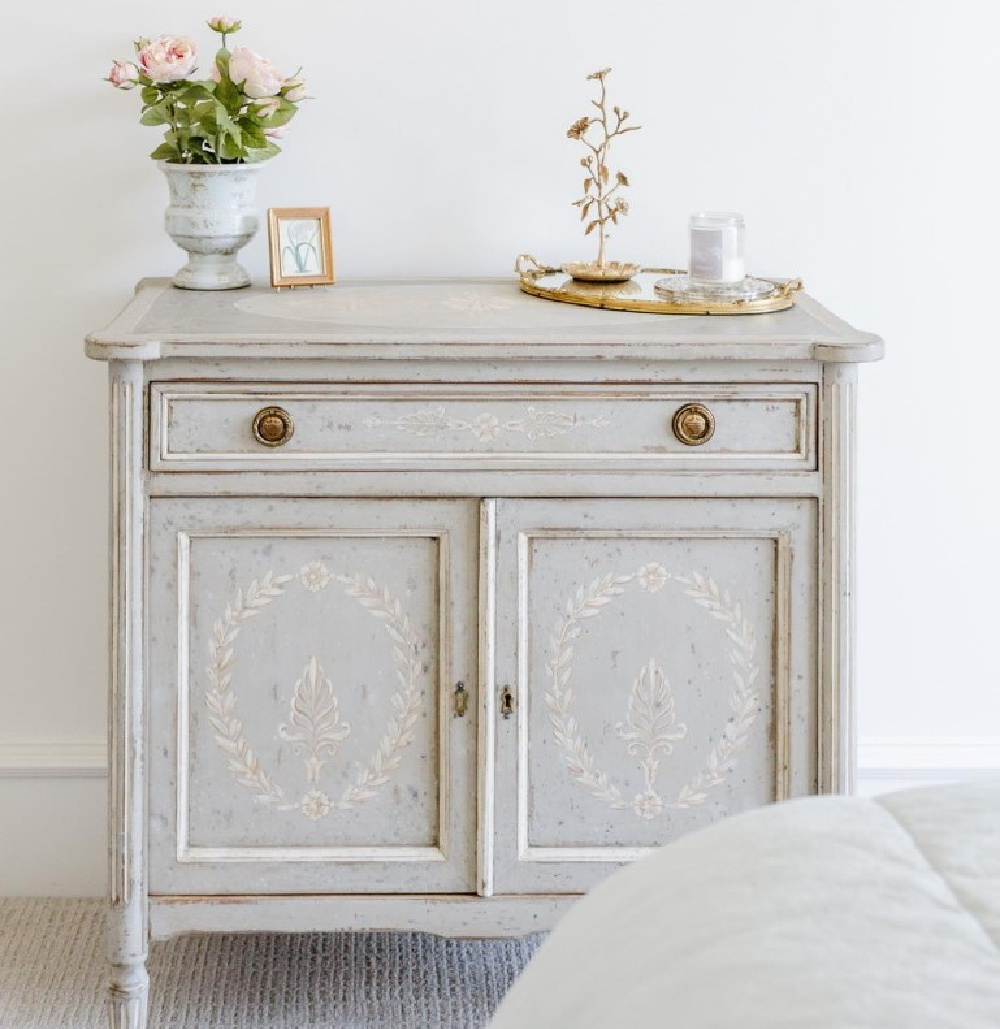 Carolyn Malone
How in the world does she maintain such exquisite simplicity in her spaces? They feel natural, ethereal, and evolved. Don't you appreciate elegance that emerges from restraint? This kitchen below is from a home (by architect Stan Dixon) featured in Veranda in 2017, and I'll never recover from it. That ceiling!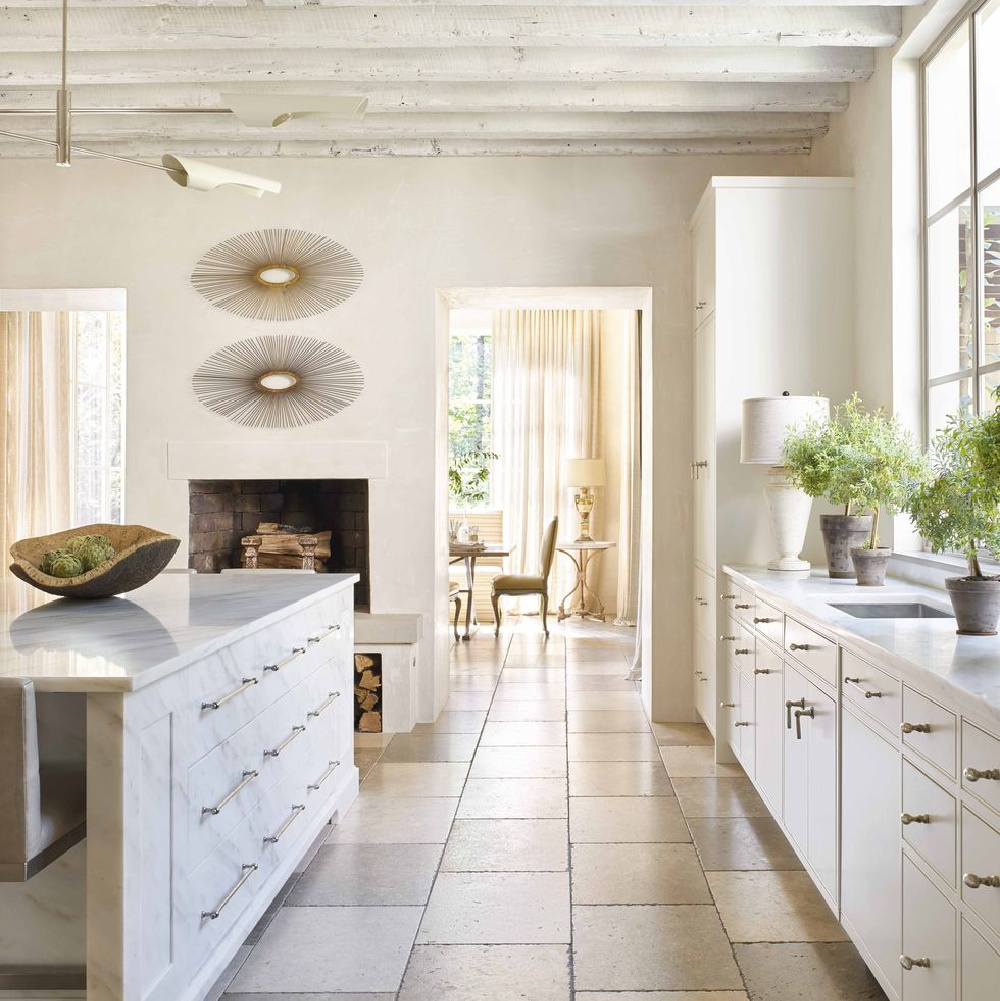 Leanne Ford
Years ago, I was speaking with Bonnie Broten who had styled a room designed by Leanne Ford for a magazine shoot. She said "you've GOT to check out this new designer Leanne–she paints everything white and loves the same things you do." At that time, Leanne was unknown, and Bonnie was spot on! I jumped on the bandwagon early and have loved every minute watching this designer rise. Leanne creates with such freedom and joy, and she does it all with such deep humility.
Marie Flanigan
The work of Marie Flanigan came on my radar when she was spotlighted on my friend Leslie's blog (Segreto Finishes). Reviewing her portfolio is my idea of quality time, and there's such a soulfulness present in her interiors. The level of sophistication is sky high, and her use of color, texture, and light? Utterly timeless and exceptionally lovely.
How are we feeling, class? After bathing in all of this inspiration, what beauty may come from your own dreaming and scheming?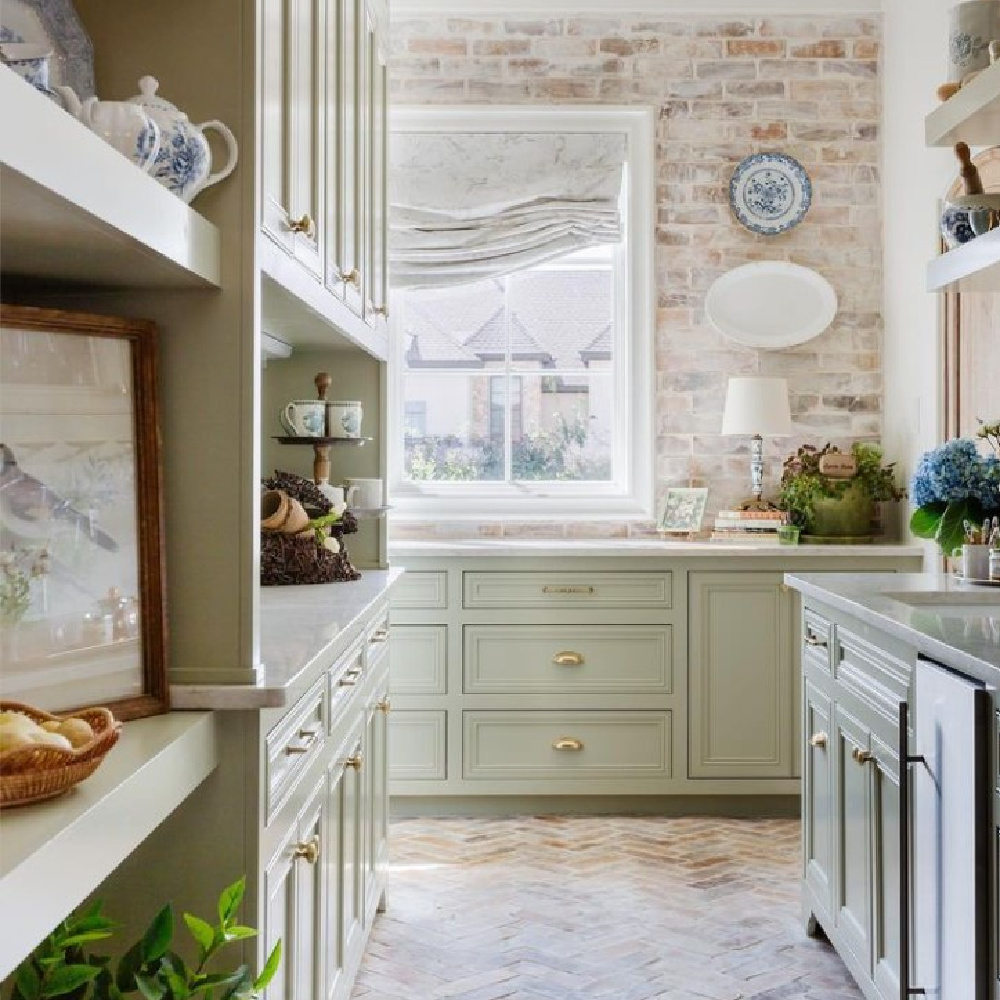 There will be more lessons to come since there are more designers inspiring me thoroughly! Stay tuned!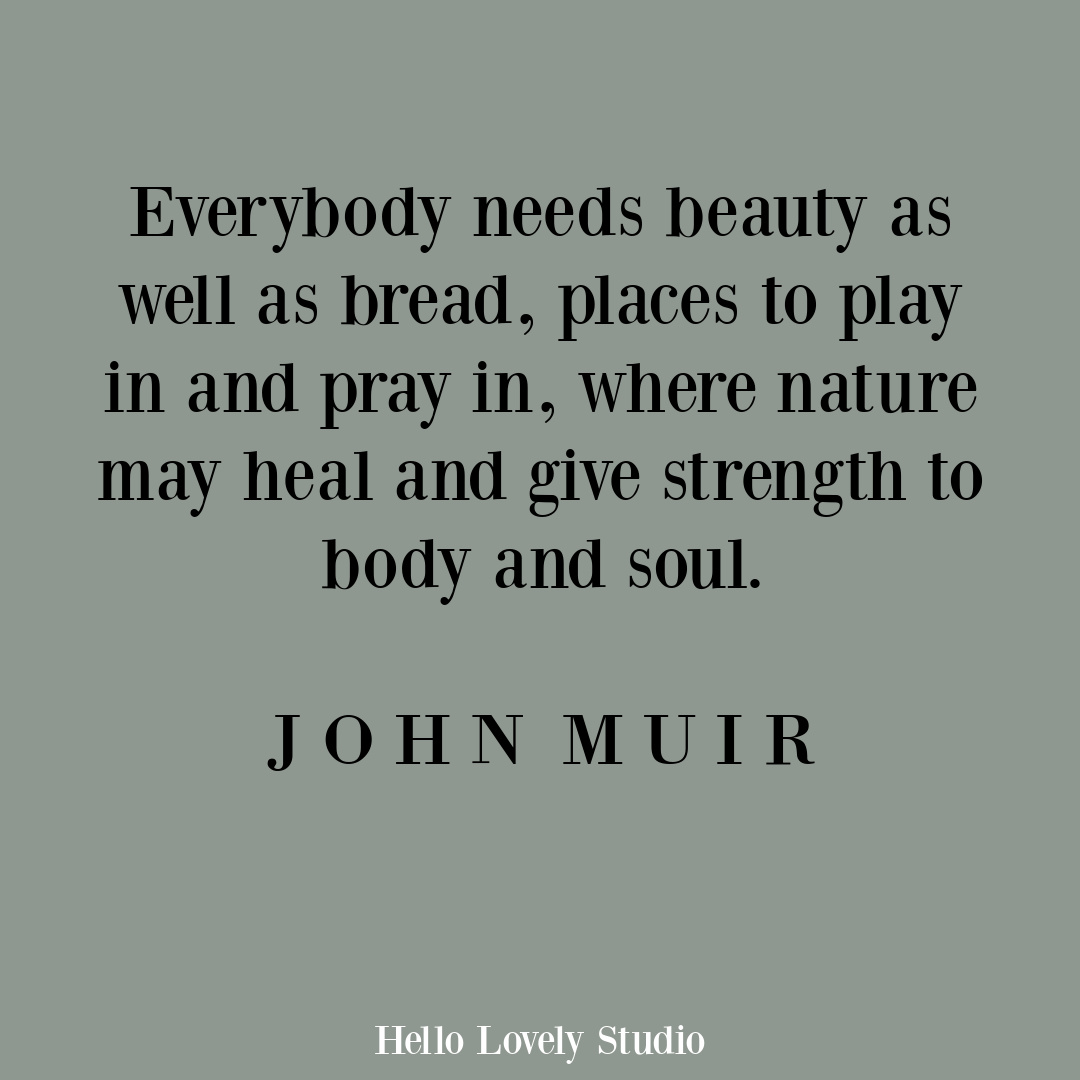 Did you earn extra credit today?
Peace to you right where you are.
-michele
Shop for items you already intended to buy on Amazon RIGHT HERE, and also find home decor here to keep decor inspiration flowing on Hello Lovely!
Hello Lovely is a participant in the Amazon Services LLC Associates Program, an affiliate advertising program designed to provide a means for sites to earn fees by linking to Amazon.com and affiliated sites.