As summer approaches, coastal grandmother lifestyle vibes are warming the air. It's a breezy aesthetic blooming with hydrangeas, understated elegance, and bowls of fresh citrus. Best enjoyed with a bucket hat near the beach, here's a romantic alternative to mindless scrolling. It may even be a balm for technology overload. Are you a coastal grandmother? If you'd love to live inside a Nancy Meyers chic movie set, it's possible. The term coined by TikTok user Lex Nicoleta for me inspires: visions of gardening in a straw hat, colors of the sea, cozy cottage kitchens, and leisurely summer afternoons stretching wide. Oh, and beach houses! Specifically, the very lux Hamptons beach house in Something's Gotta Give. Are coastal grandmas rich, over 50, and near the sea? Let's chat.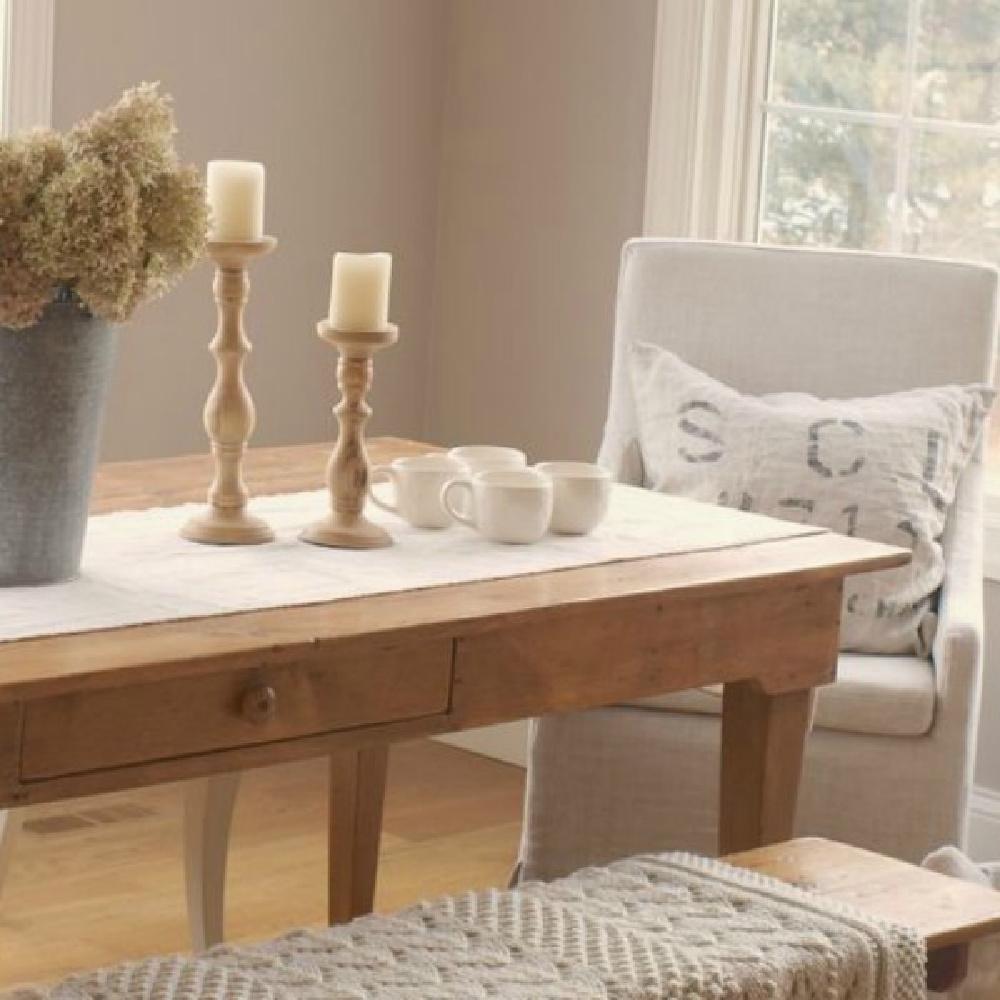 I independently selected products in this post—if you buy from one of my links, I may earn a commission.
Coastal Grandmother Lifestyle
What is a Coastal Grandmother Aesthetic?
For starters, you need not live in the Hamptons, own a house, or have grandchildren. I'm a card carrying CG and live in Northern Illinois. In fact, some suggest Stanley Tucci is a coastal grandfather (omg, all the yeps!).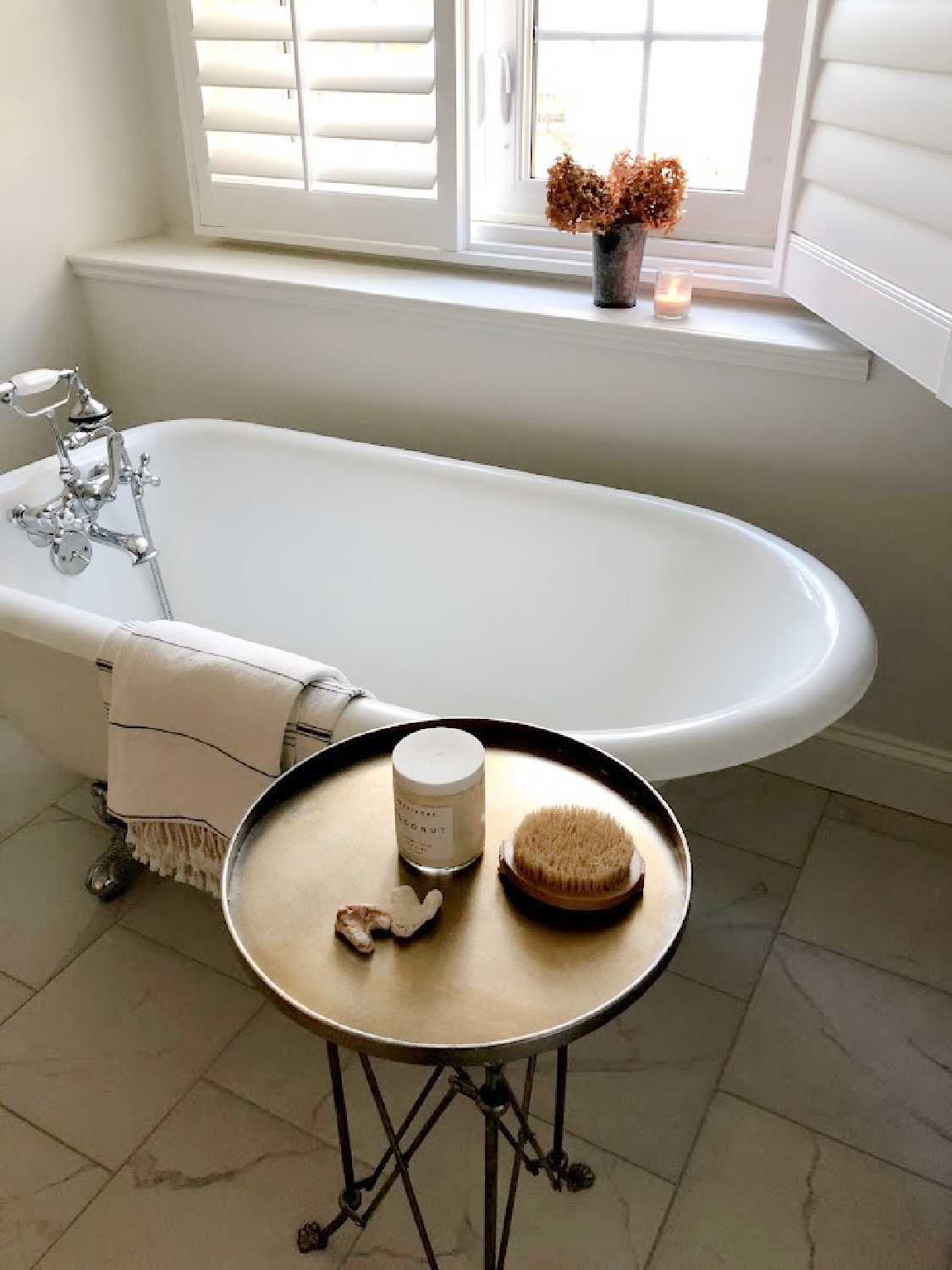 The aesthetic can be applied to interiors, gardens, fashion, and even self-care.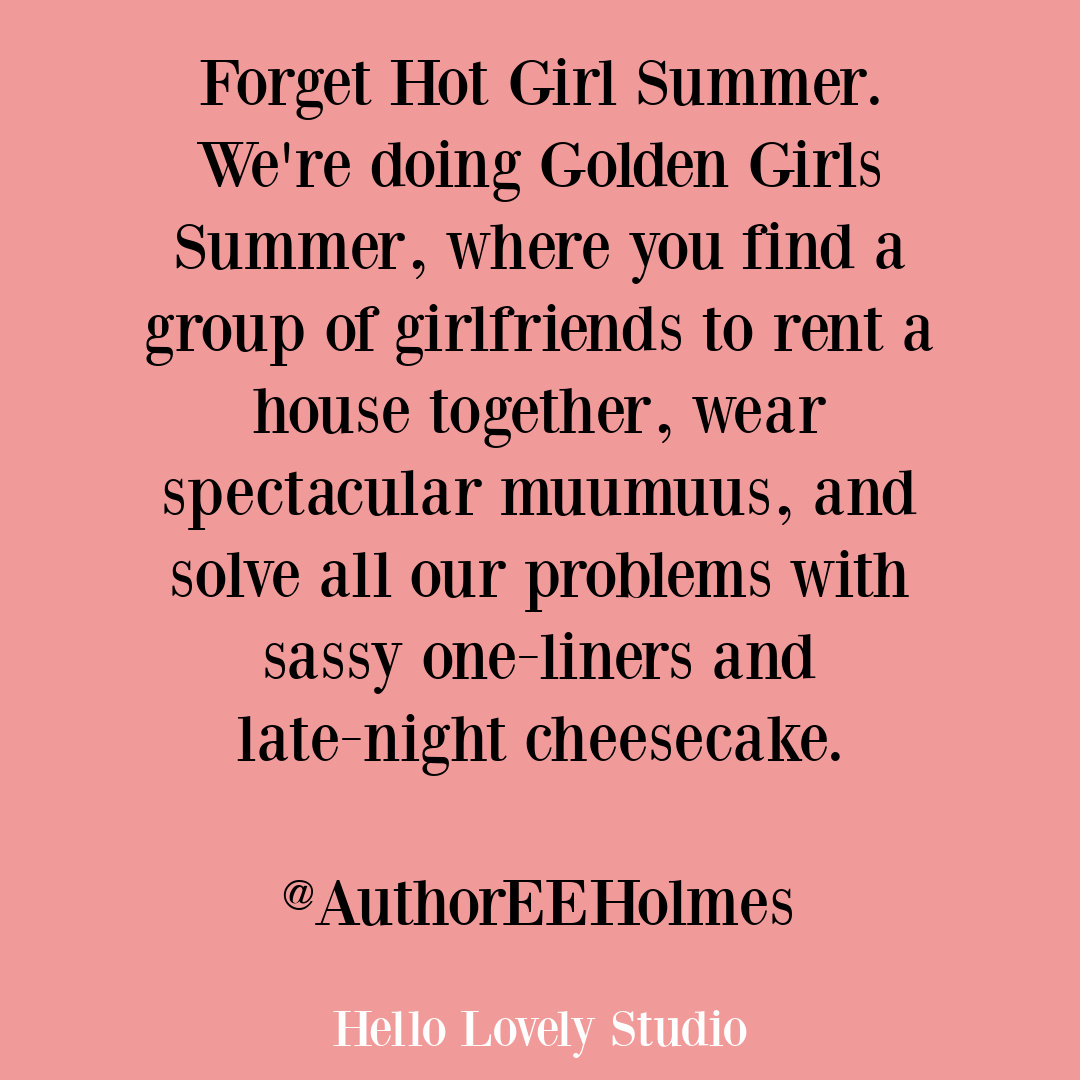 Maybe coastal grandmotherhood is a state of mind.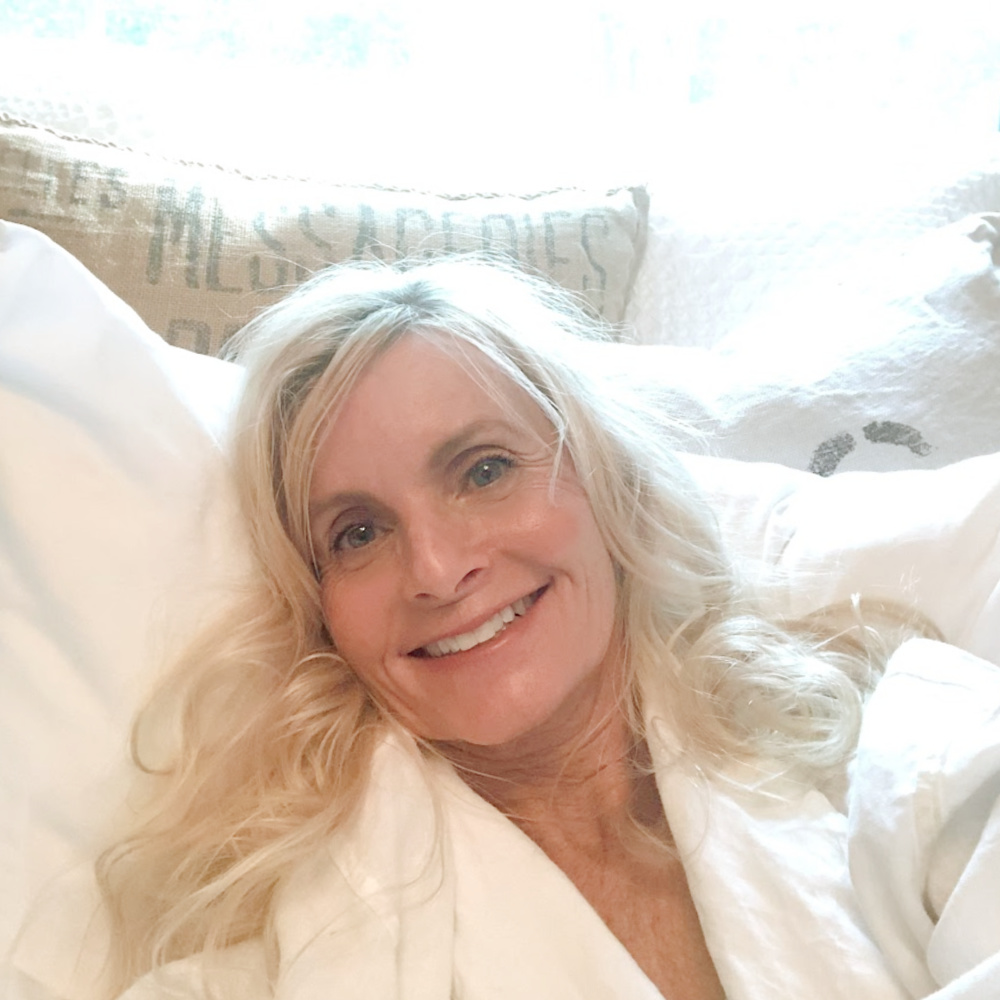 "It's more about the way you live your life — slowing down and taking time to enjoy the little things like flipping through magazines and sipping tea on a Sunday morning or preparing a dinner with the day's farmers' market finds." – Lex Nicoleta via HGTV.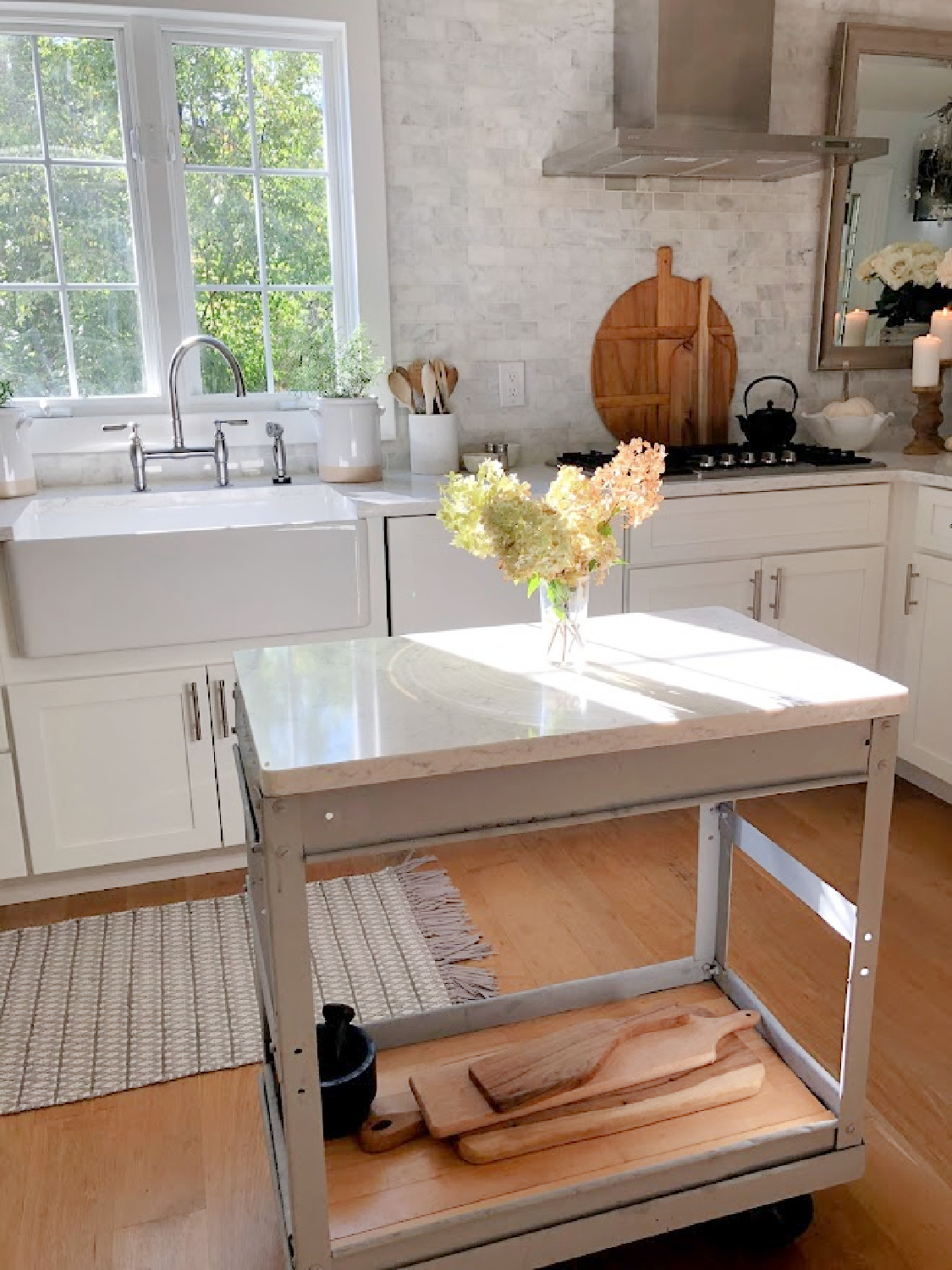 Why is This Lifestyle Trend Resonating Now?
It is no surprise this aesthetic is trending as a response to social media exhaustion, global anxieties, and information overload. We're tired and stressed. All things "cozy and calm home" became more sacred in the 2020s with increased shutdowns, daily uncertainty, and inflation.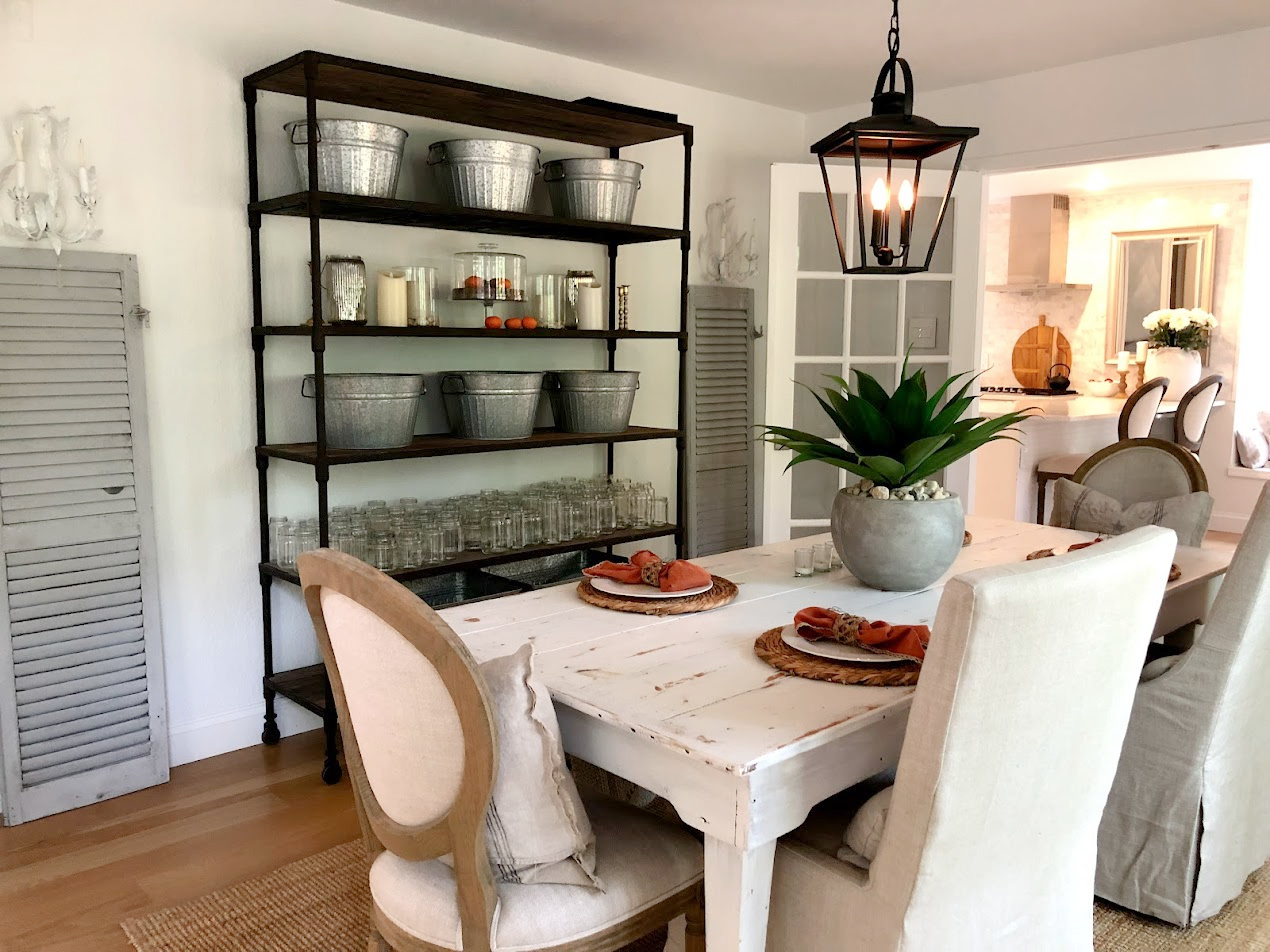 More than ever, we long for home to feel like a comforting retreat. With travel expenses rising and less cash for vacations, a coastal vacay mood appeals. If your home has a swimming pool, you are probably aware your property is suddenly a hot commodity!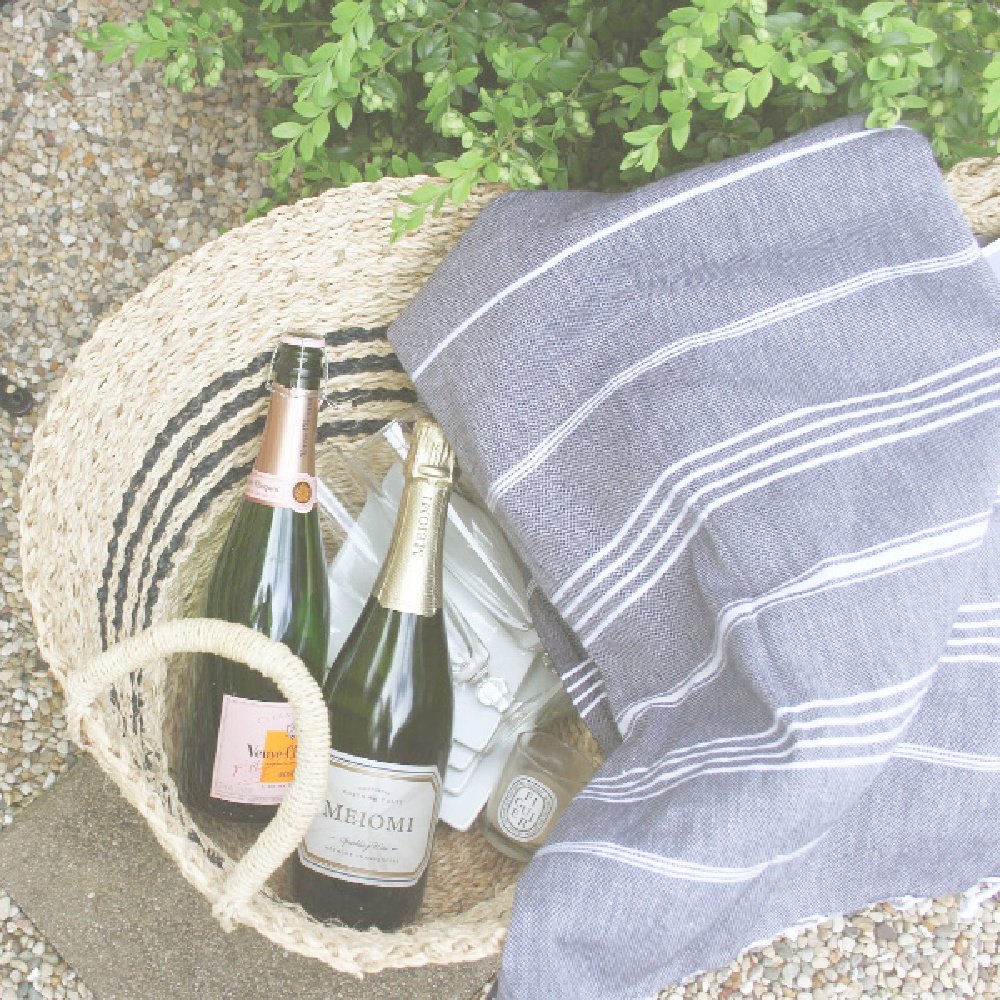 Coastal Grandmother Icons
Oprah, Ina Garten, Martha Stewart, Anne Hathaway, Grace (of "Grace and Frankie") come to mind. And of course, fictional characters created by Nancy Meyers and played by Diane Keaton, Meryl Streep.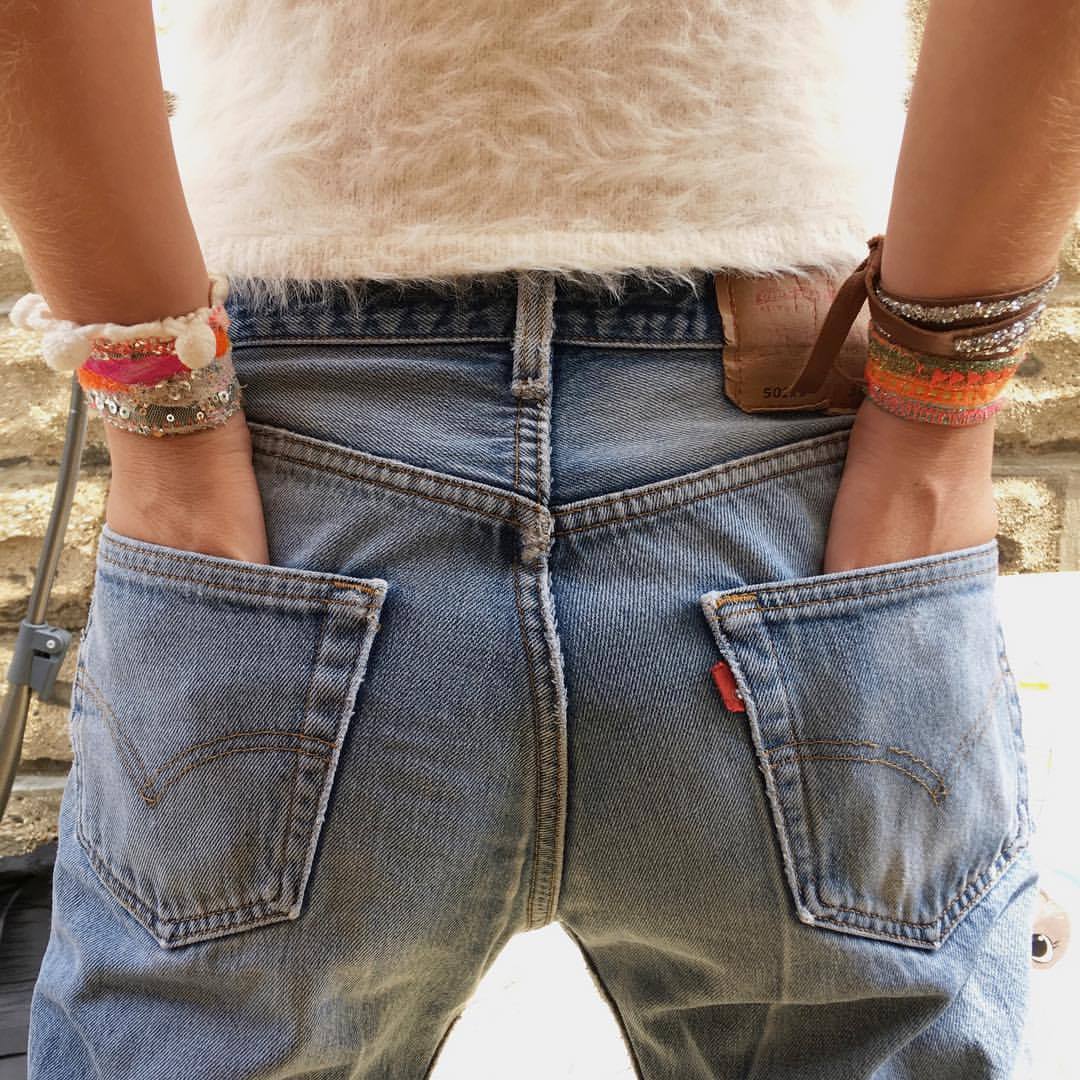 How is it a Lifestyle and Not Just a Décor Style?
Fashion and mindset also factor into a CG lifestyle. While it celebrates natural materials such as linen and cashmere, it transcends fashion. Coastal grandmothers aspire to elevate ordinary days with ROMANCE. The aesthetic and lifestyle appeals to homebodies who want to create subtle backdrops for peaceful moments to happen within a safe haven.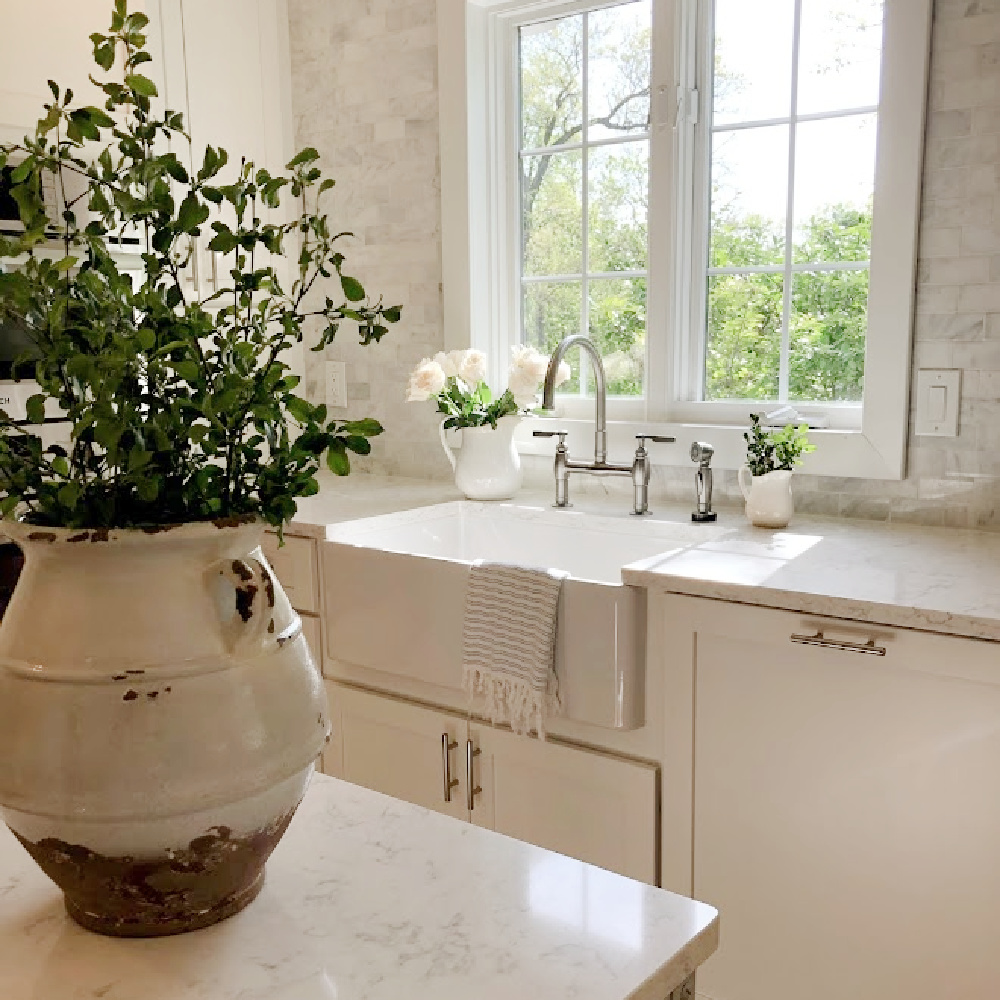 It is a laid back approach to living and decorating with no-fuss, barefoot elegance. Self-care for a CG might involve: long walks in nature, reading, crocheting, sipping wine, gardening, slow living, and uncomplicated recipes.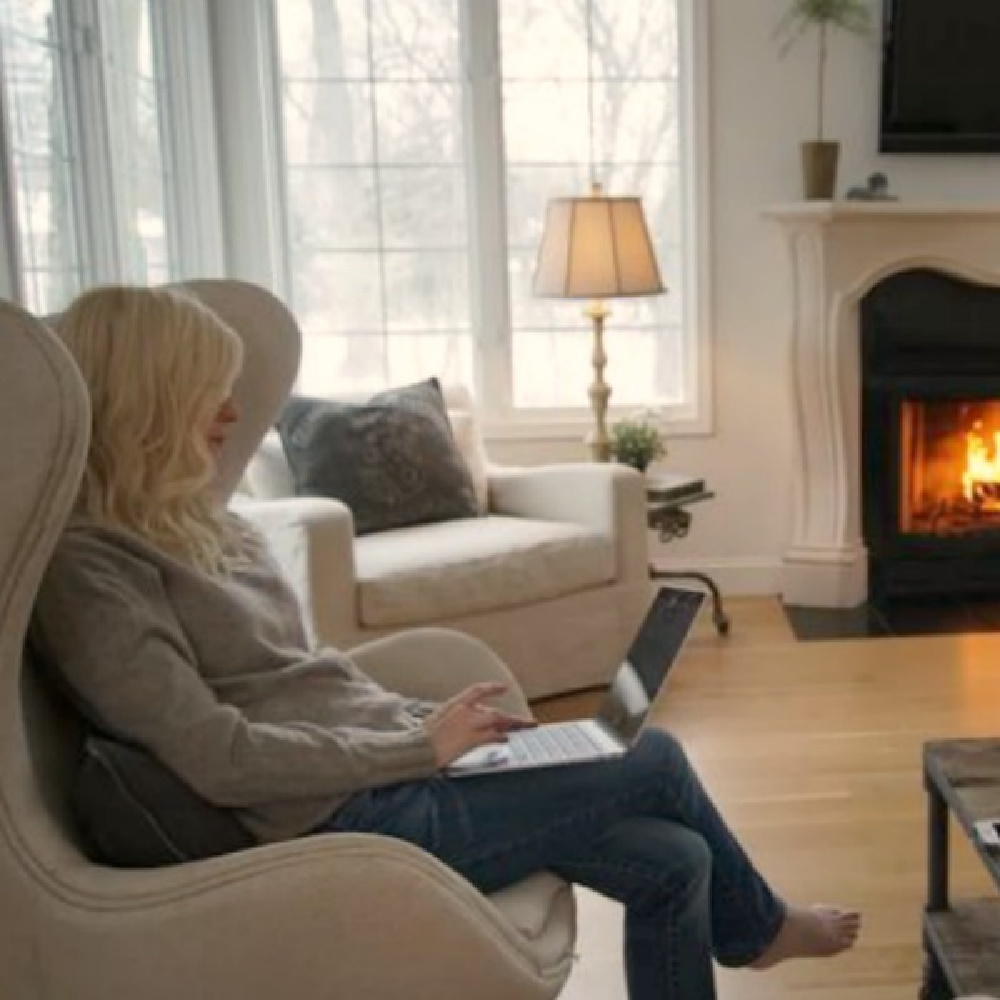 How Is Coastal Grandmother Style Different than Preppy Style?
Preppy all-American types may overlap with coastal grandmothers. However, their interiors may reveal a discrepancy. A prepster may gravitate toward chintz, plaid, and fussy wallpaper which are too energetic for coastal granny taste. Also, a preppy look may be favored by maximalists whereas CGs prefer less layering.
"…preppy decor's roots remain in exoticism as popularized by upper-class European society" – House Beautiful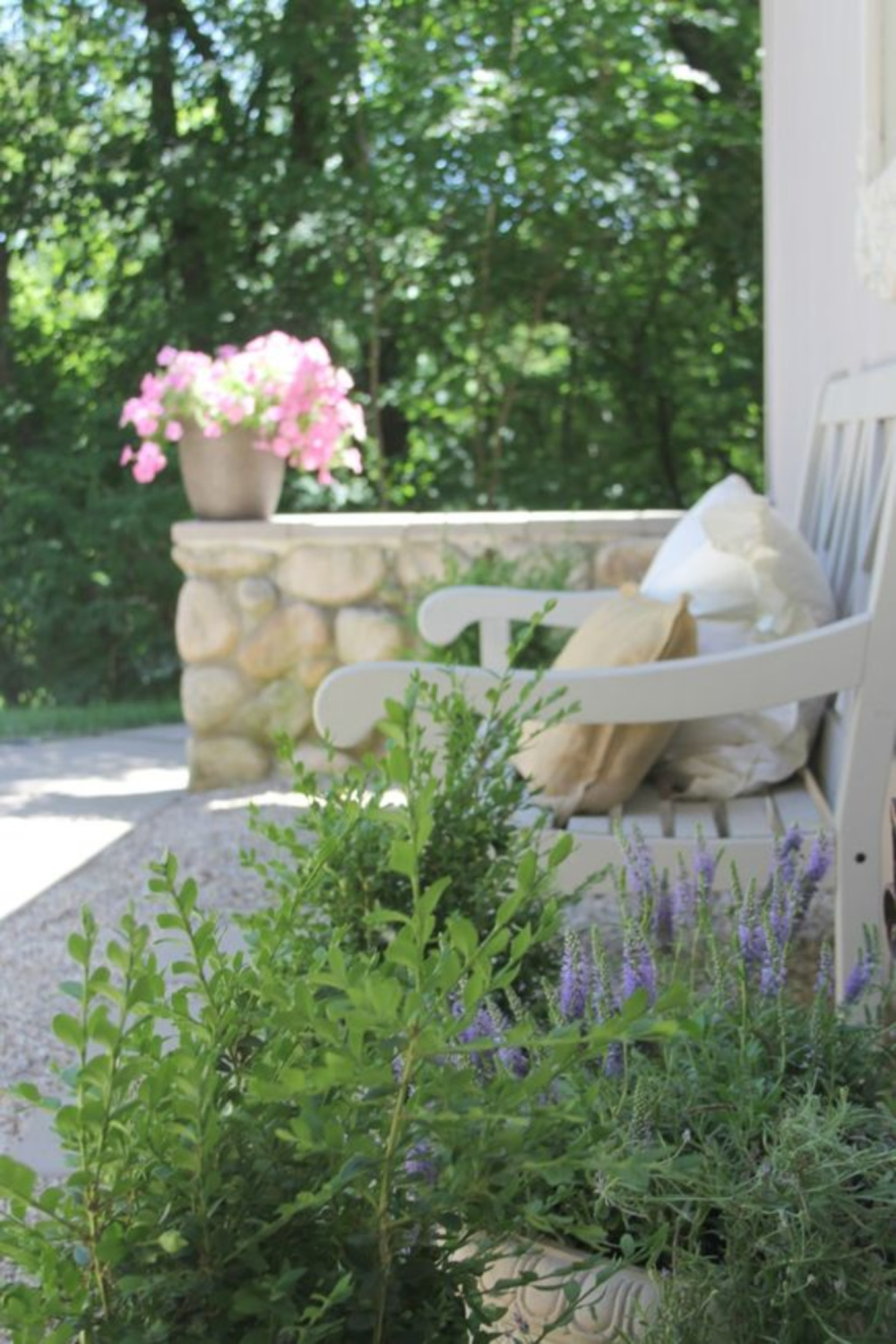 While both styles are rooted in sophistication and classic style, CGs may feel more uplifted by the natural world and the rhythms of the sea. They may treasure driftwood in their cozy cocoon more than exotic chinoiserie.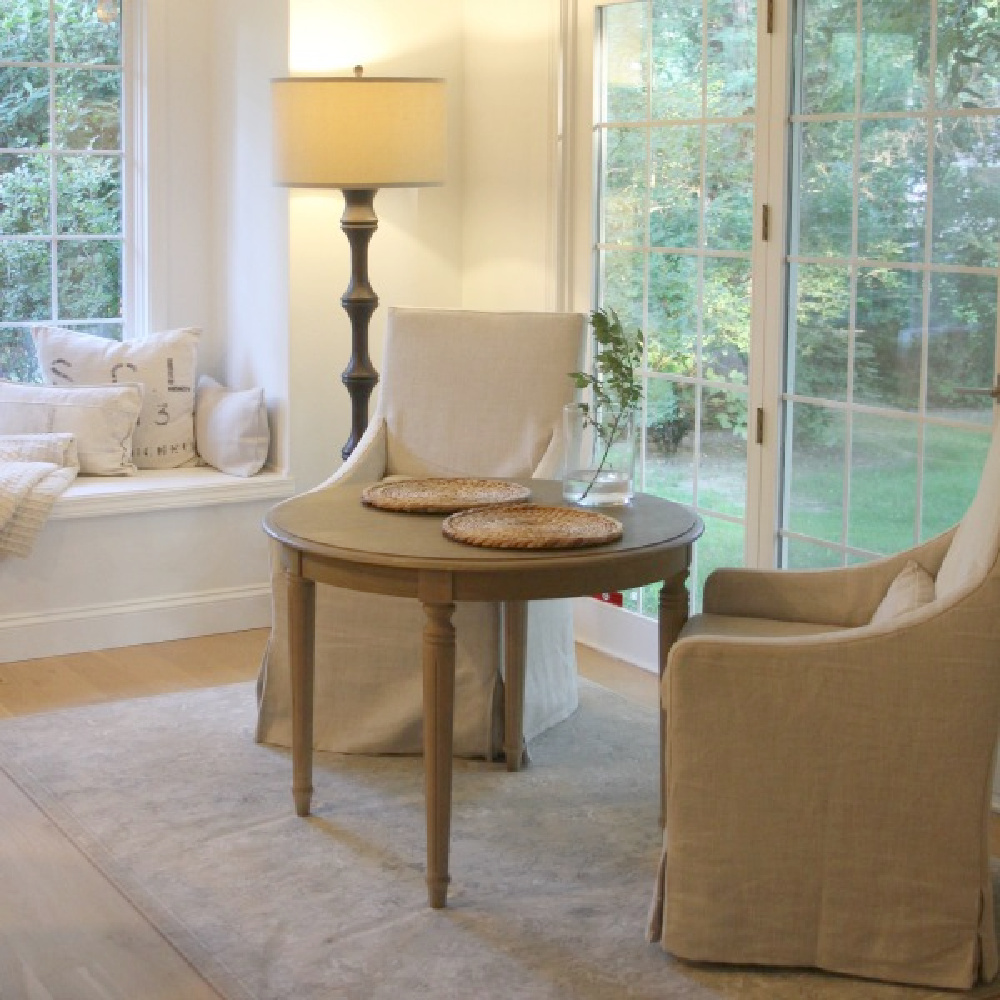 Is the Coastal Grandmother Lifestyle Expensive?
Diane Keaton's character in Something's Gotta Give (Erica Barry) owns an oceanside Hamptons beach house. Her coastal grandmother lifestyle certainly costs a pretty penny and isn't simple to copy.
"The vibe is very ocean inspired and feels vacation-ey. It also looks effortless and chic and is easy to copy at any price point." – NY Post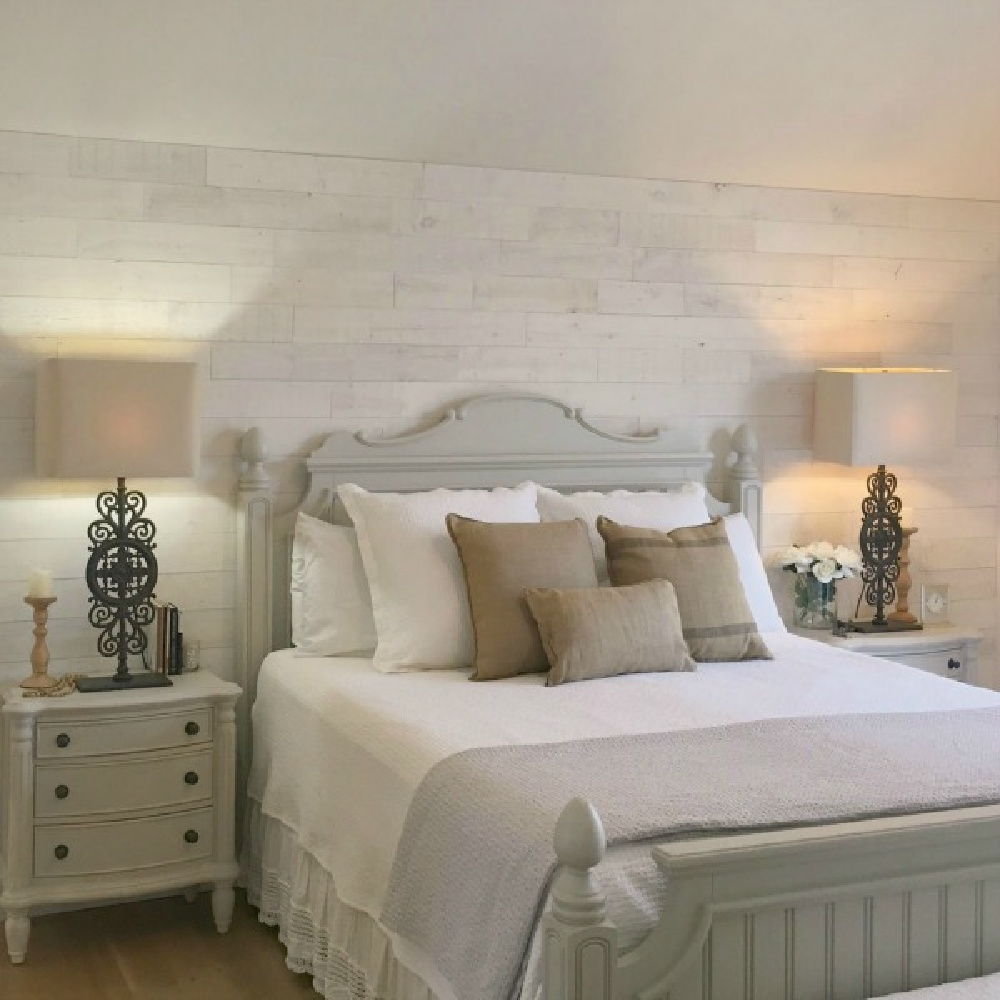 Can you capture the vibe on a budget? It depends.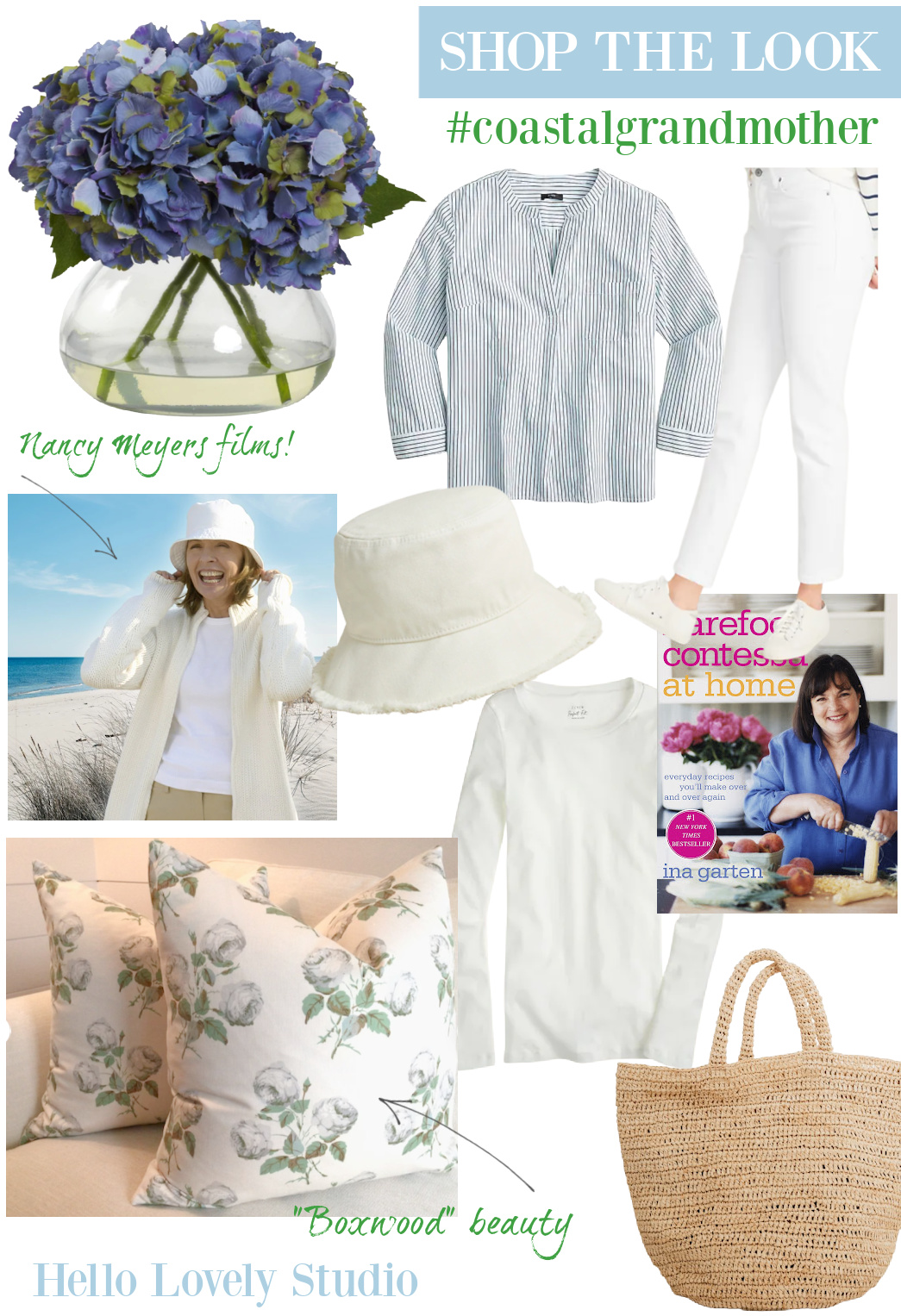 While a single room may be decorated with a coastal grandmother look on a budget, I think it's the authentic lifestyle and mindset that is costly.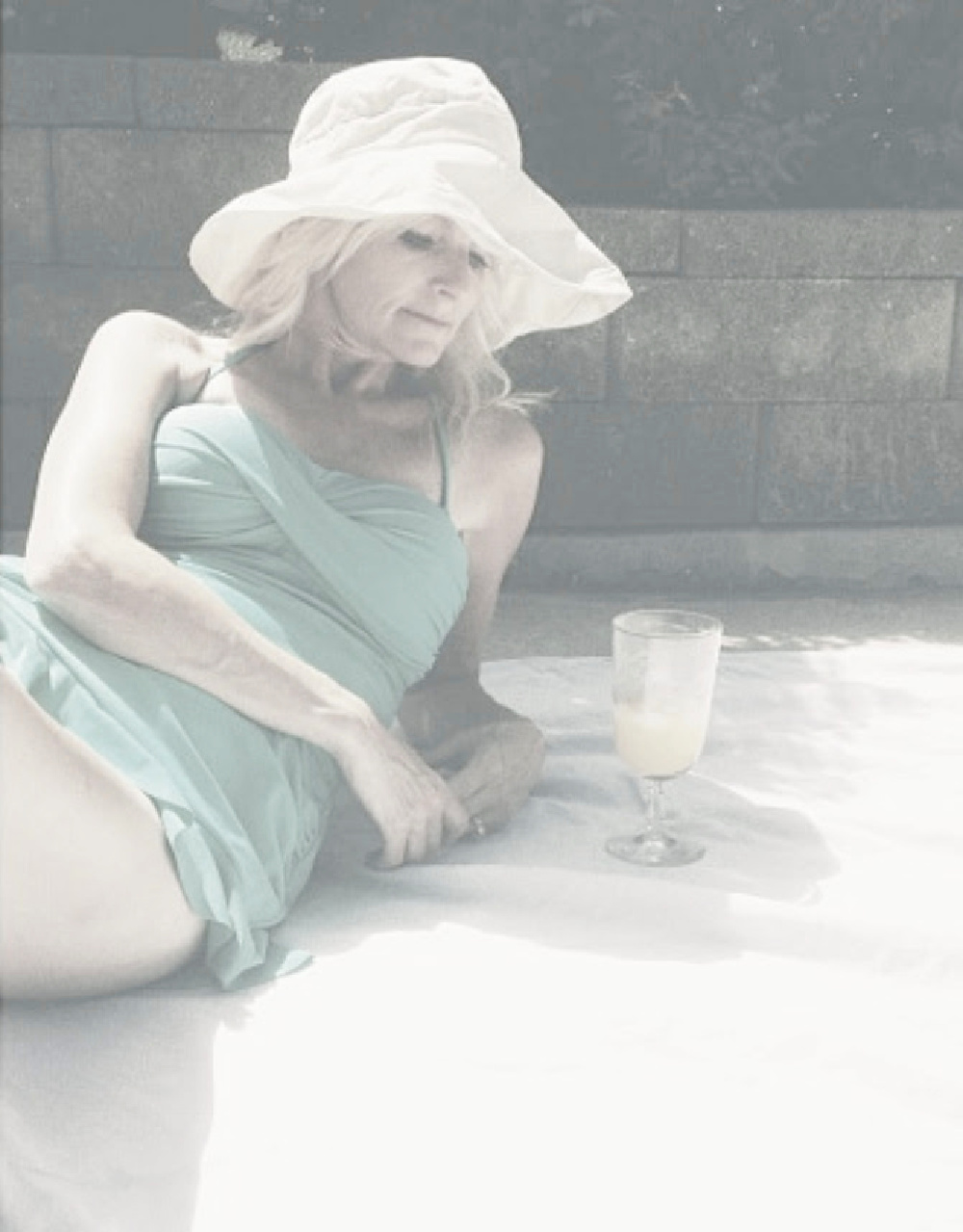 In the 2020s, FREE TIME is also wealth. If you have hours for coastal grandmother hobbies and pursuits, your bank account may be irrelevant.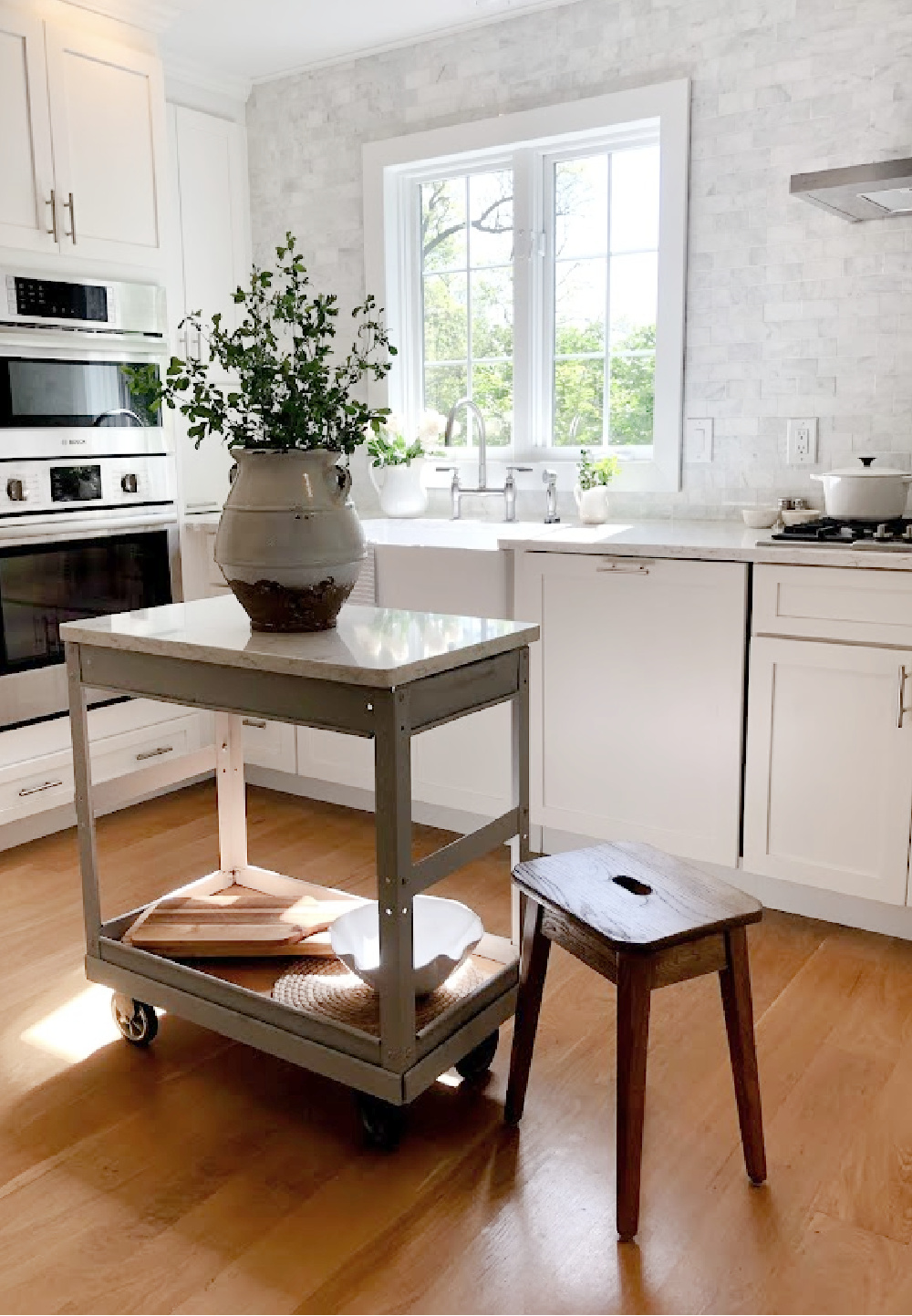 Experiences trump expenditures. Arranging a branch or freshly picked flowers from the garden in a simple ironstone pitcher likely feels more lifegiving to a CG than shoe shopping.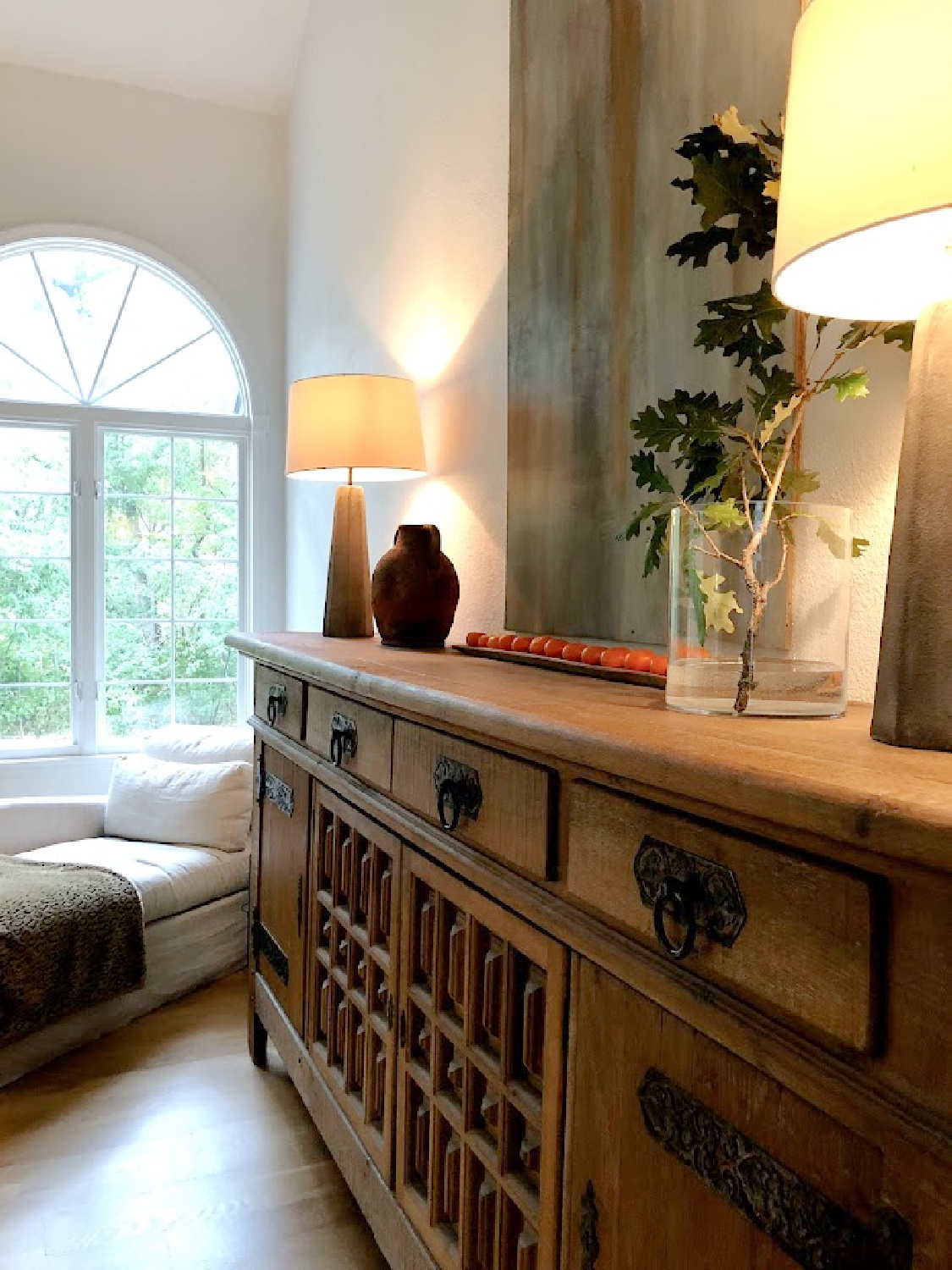 "A coastal grandmother doesn't care for thong bodysuits…She likes heirloom tomatoes and going to bed early." – Glamour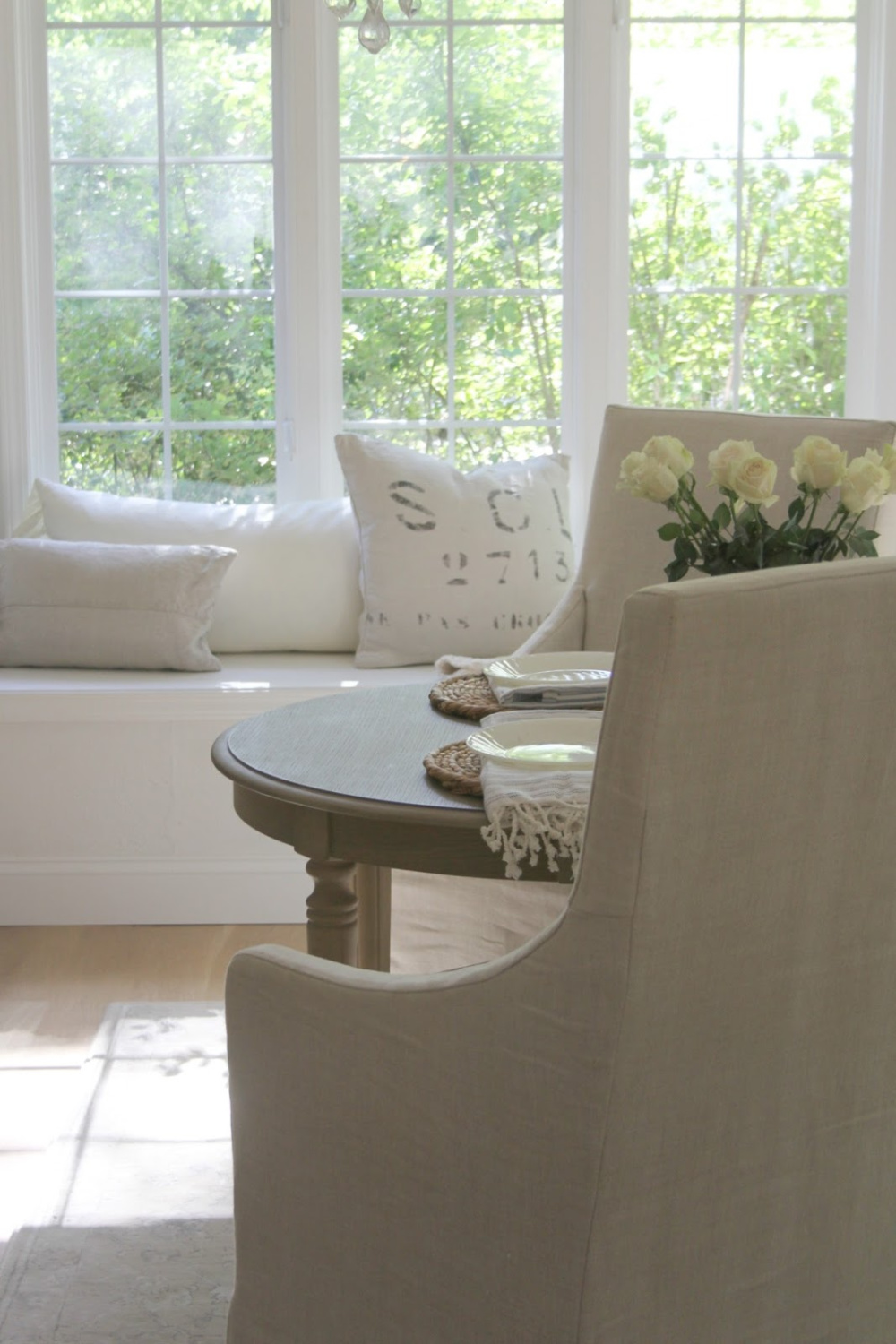 Is This TikTok Trend More Martha or Ina?
Even though Lex Nicoleta says coastal grandmother "is not fully Ina Garten," it's hard to imagine anyone who comes closer! Ina's calming disposition, recipes, and entertaining suggestions are accessible yet utterly chic.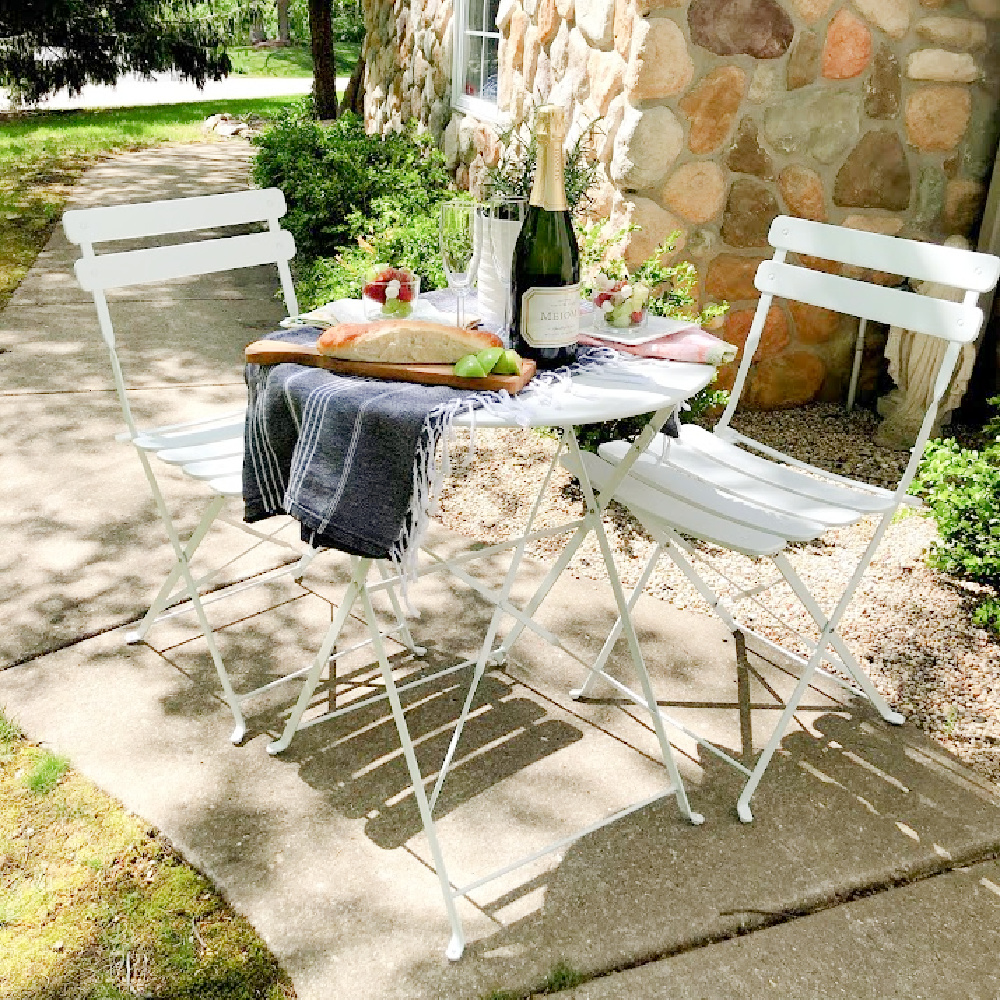 Many of Martha Stewart's timeless sensibilities seem harmonious with coastal grandmotherhood. If they still use social media, coastal grandmothers follow Martha and may Google her favorite green juice recipe.
Yet coastal grandmothers probably appreciate the IDEA of her ideas for perfect soirees more than the execution of them.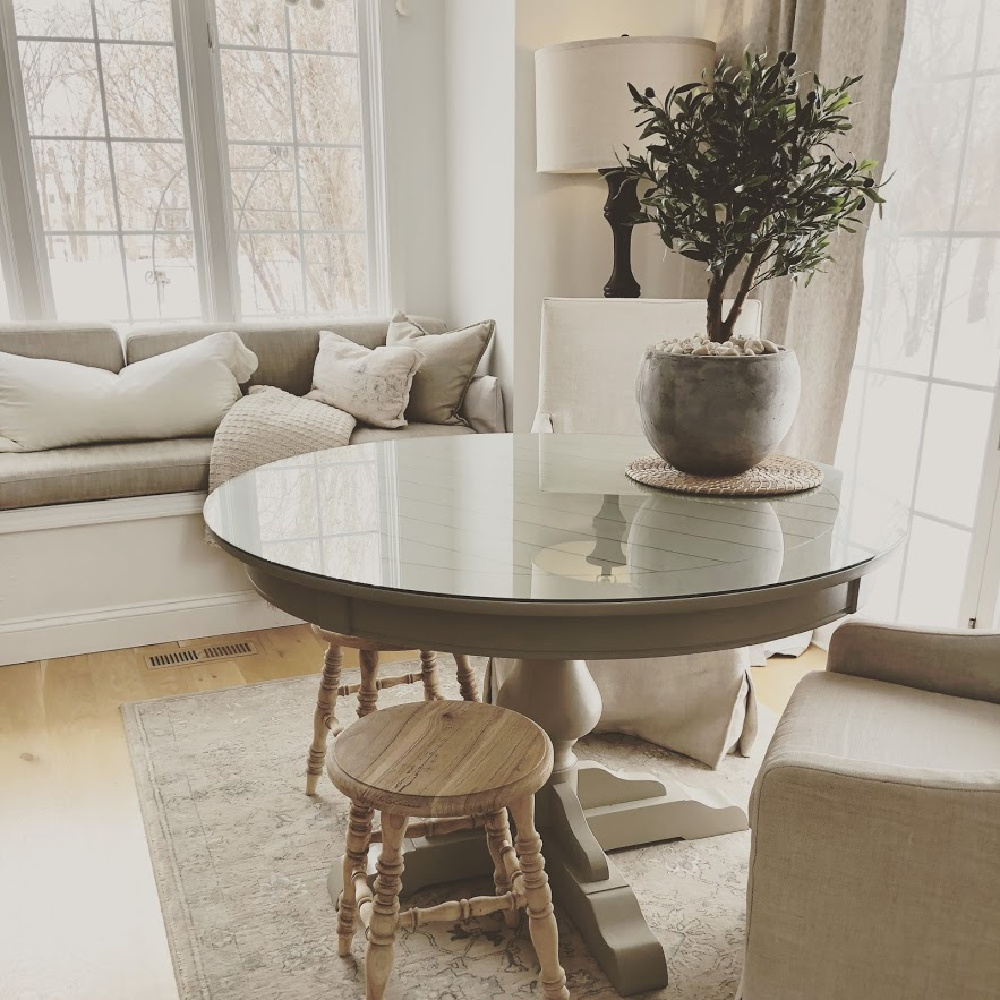 There's a steep cost for all that striving…for constant productivity and devotion to peerless work. Additionally, there's unhealthy exhaustion from striving to make hard work appear effortless.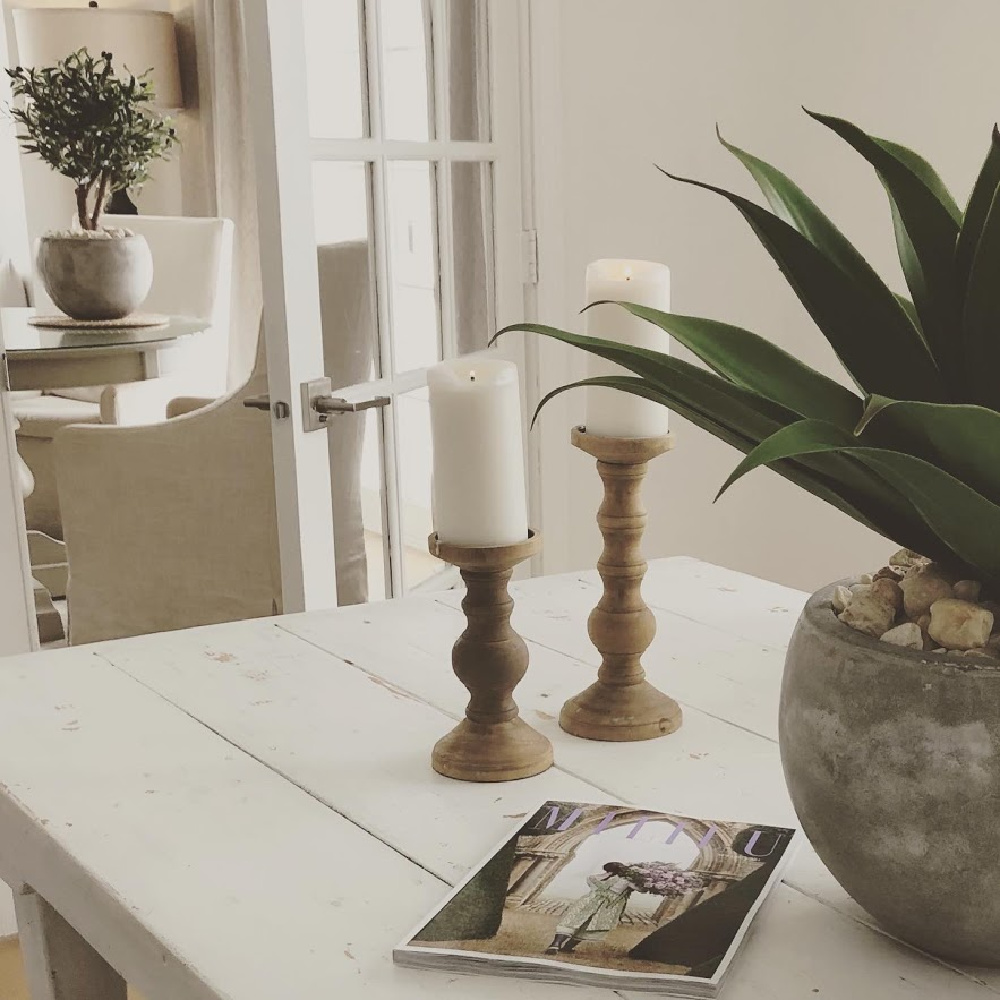 I'm a coastal granny who needs lazy days. An intimate Ina Garten-esque gathering with a simple menu that doesn't require days of prep? I'm all in.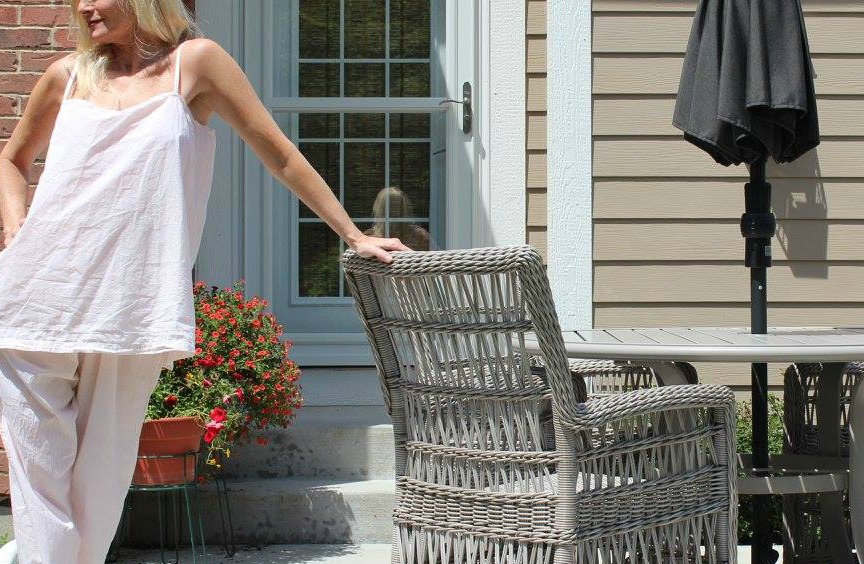 How to Capture a Nancy Meyers Chic Inspired Look at Home
How to snag an effortless, Something's Gotta Give look? Ummm. It's Complicated and inevitably takes effort!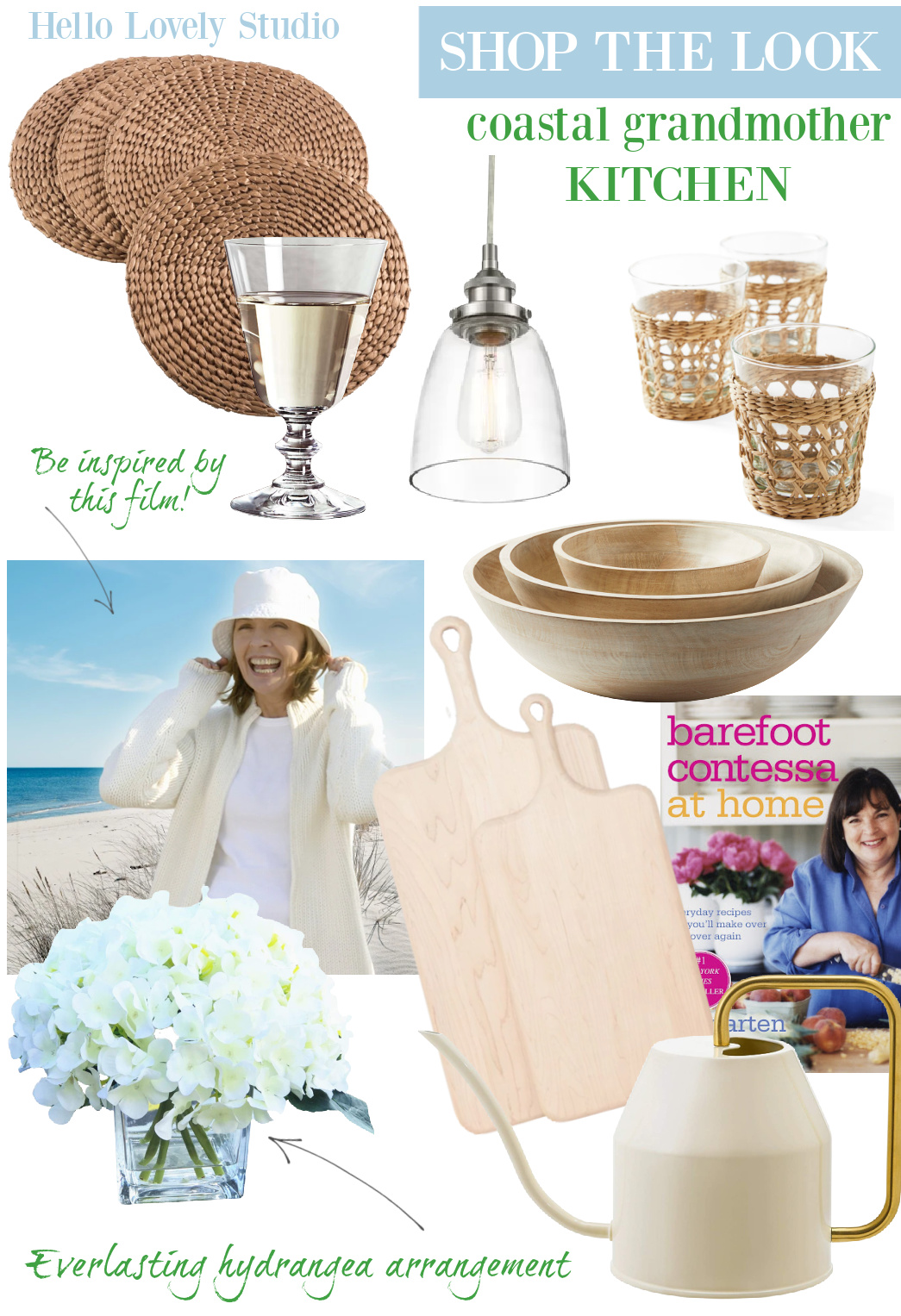 Study Those Movie Sets!
I can't tell you how many times I have pressed pause on the remote and watched a scene in slow-mo to spend more time with the set decoration of a Nancy Meyers movie. Train your eye and notice the architecture, layering, and furniture placement.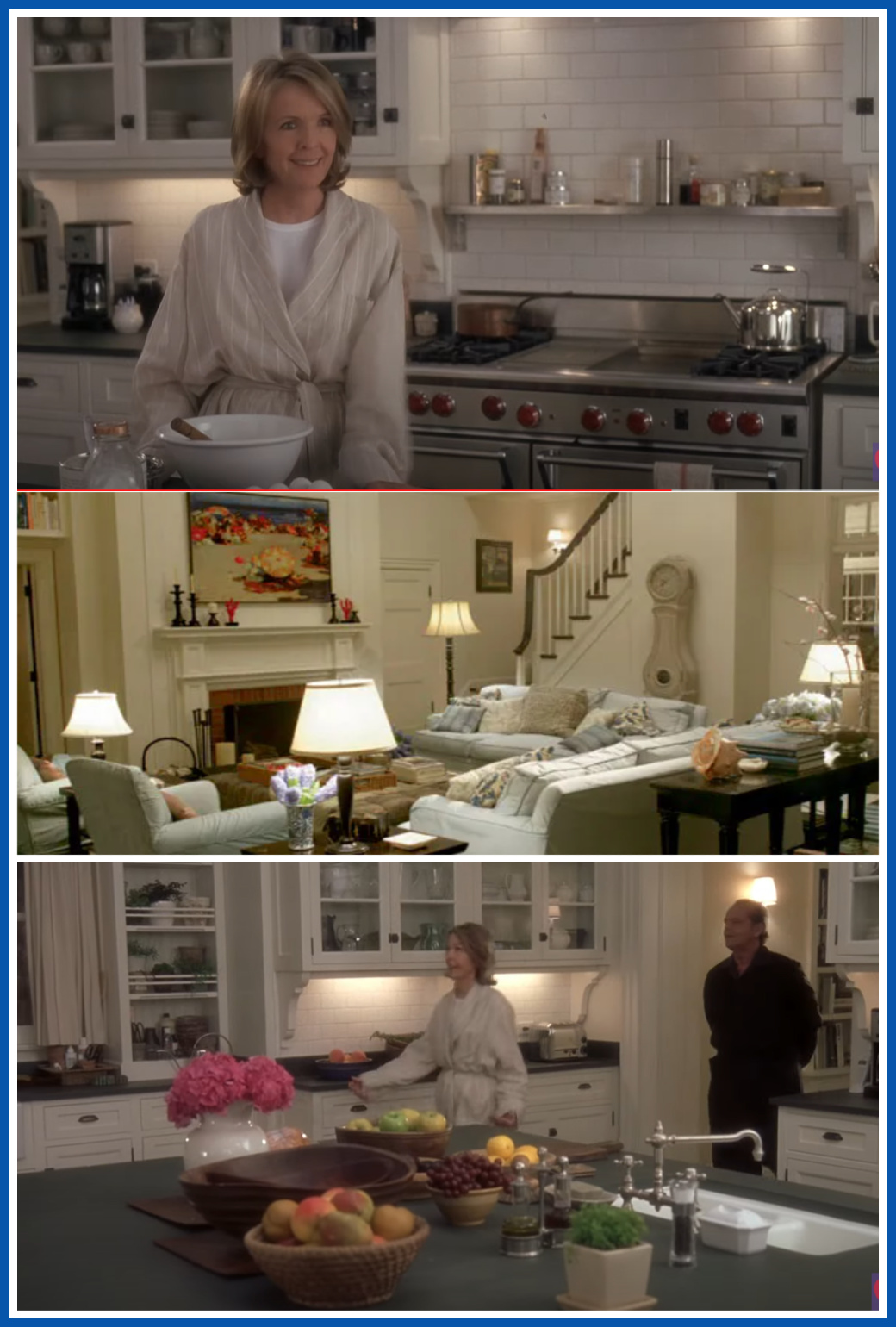 BTW. The interiors within that unforgettable Hamptons manse in Something's Gotta Give were actually movie sets built to Nancy Meyers' specifications. Even the kitchen countertops only appear to be lovely soapstone! They were painted to look like the real thing.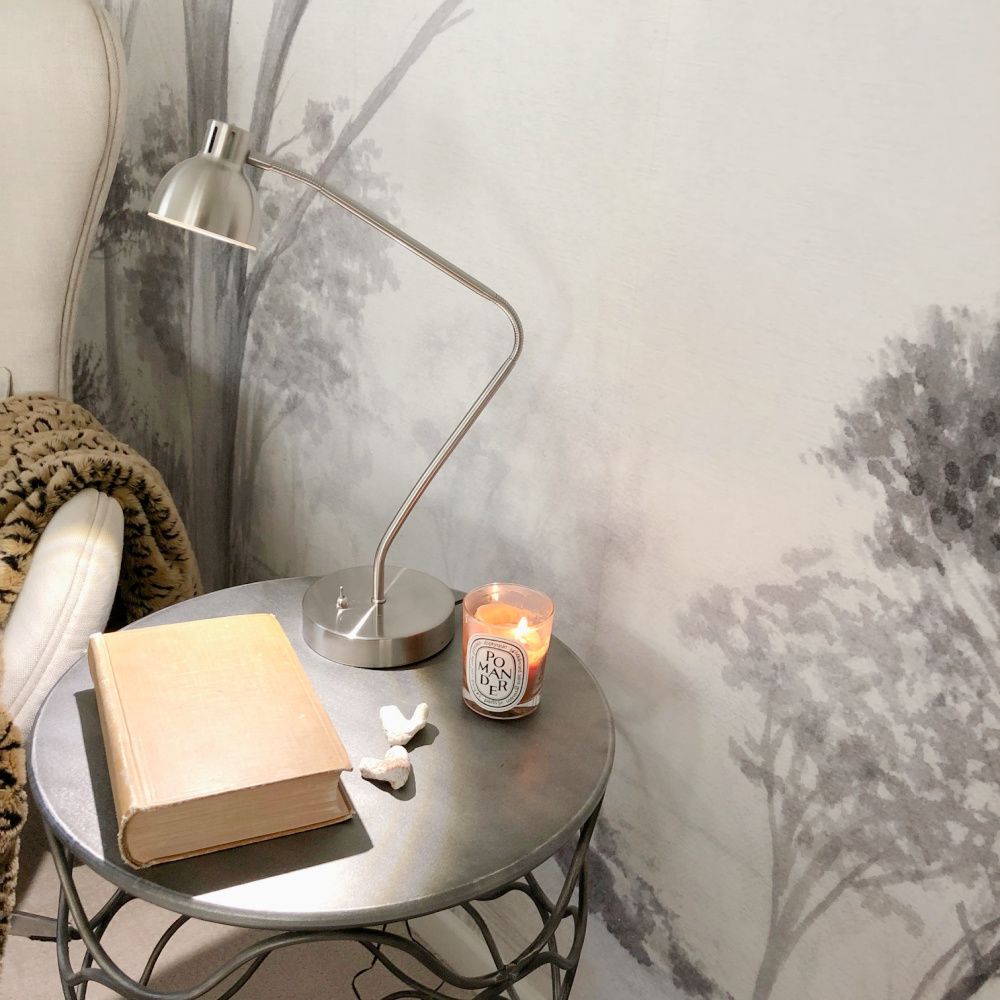 Don't Shop the Nautical Section
Kitschy beachy-themed décor at your favorite discount stores is not your friend. There's a critical difference between taking cues from the sea with strokes of subtle understatement to decorate a space and cluttering a room with beachy signs and seashell everything. A natural sea fan or coral cluster bought or found on vacation can be beautiful as an accent, but a bunch of faux beach decorations from Homegoods is not granny's favorite.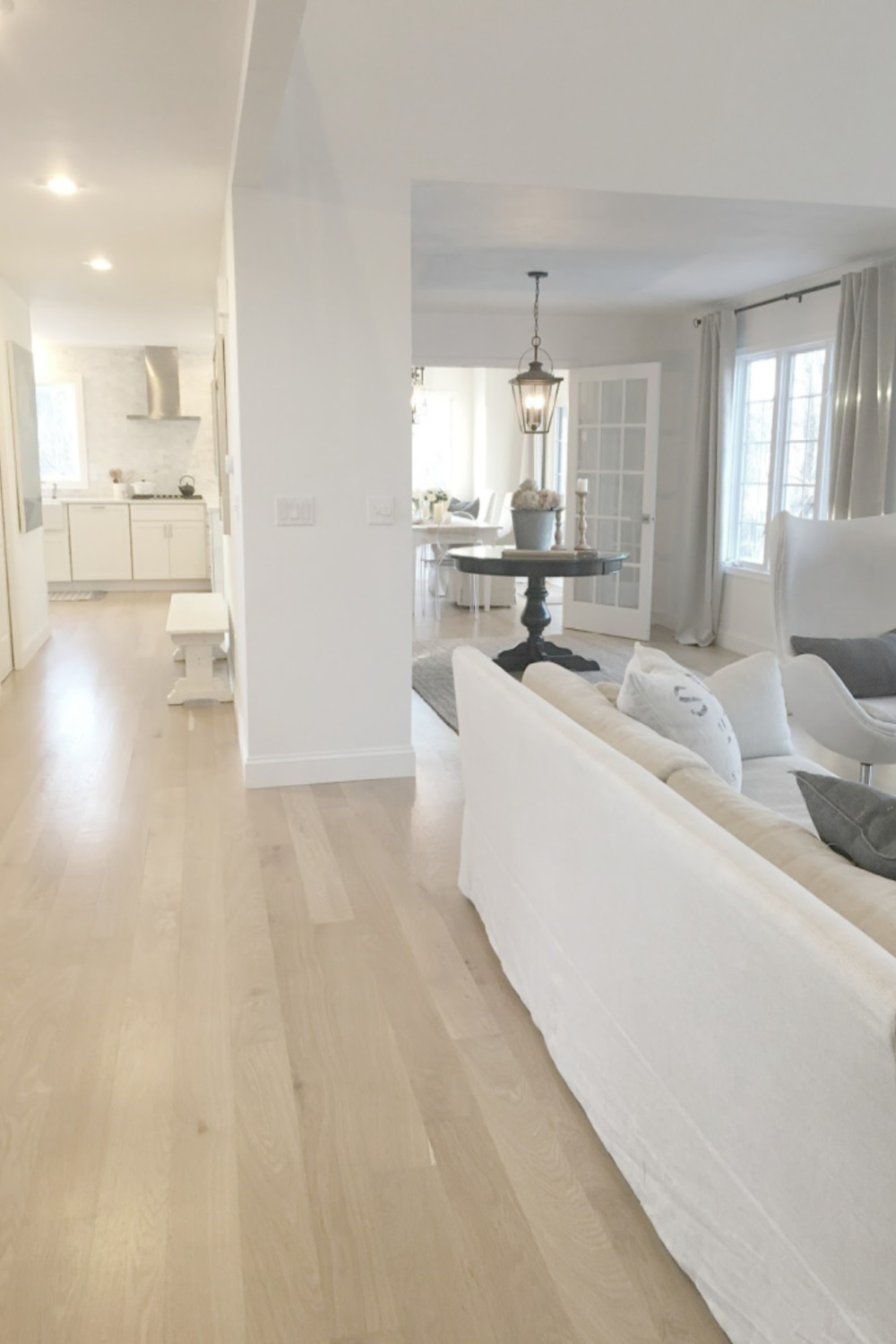 Keep the Color Story Cool & Neutral
White sofas are right at home in a beach house, and blue is a timeless coastal accent. I'm partial to grey and white since I don't tire of the combination. Paint trim a crisp white (see this for ideas for the right white), and search my archives for timeless and tranquil inspiration.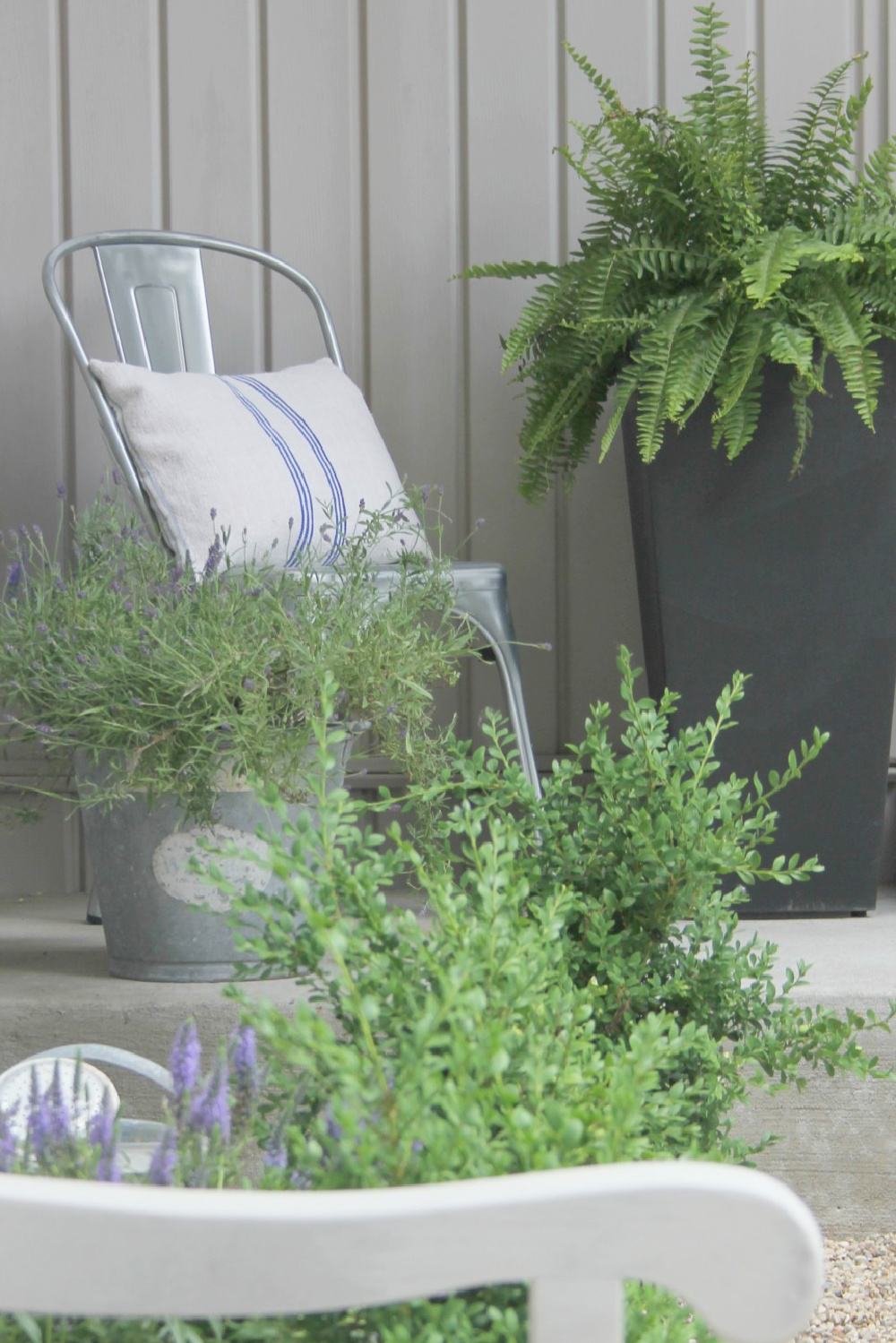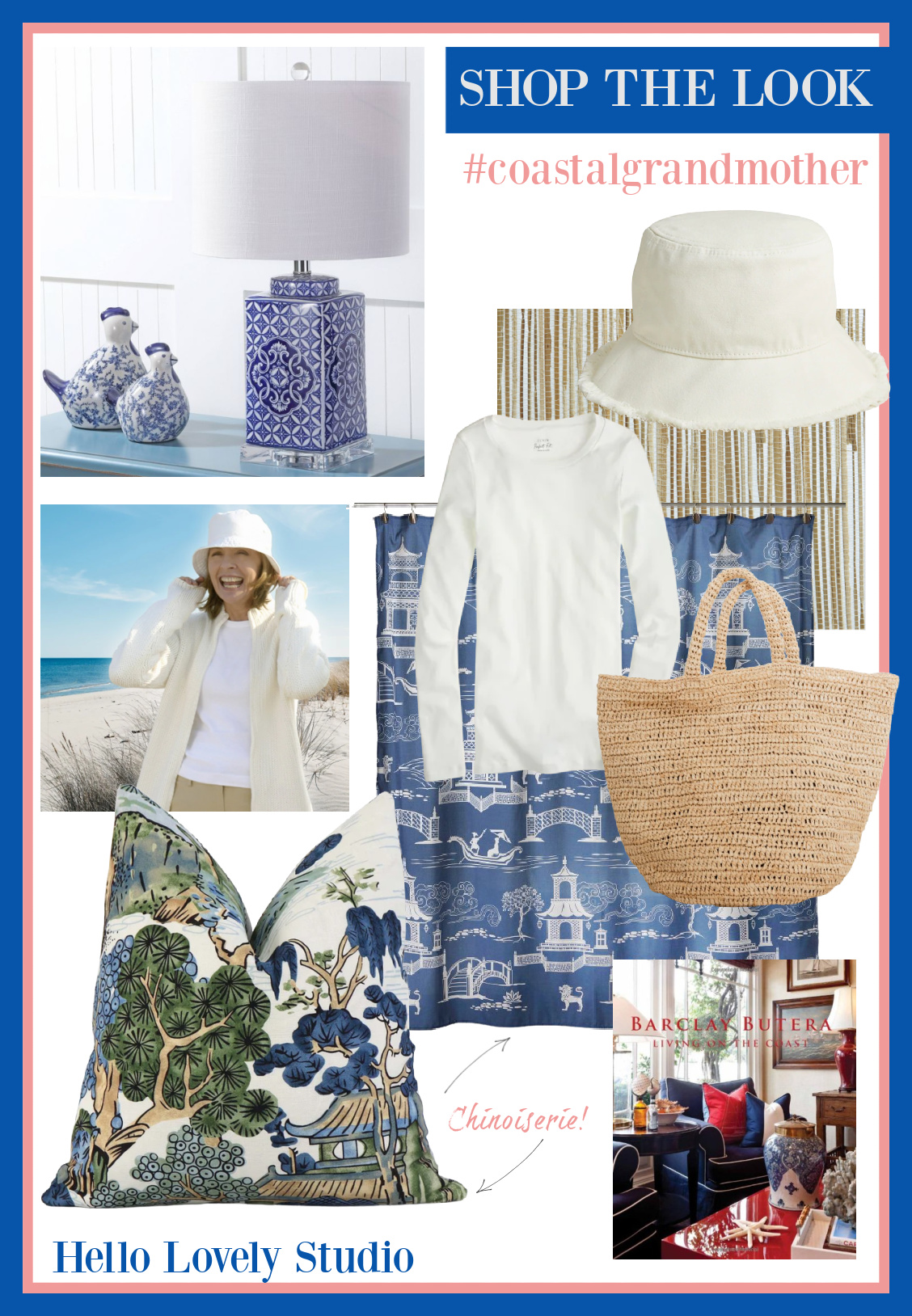 "When choosing a colour, stick to light and bright tones like blues and whites. You should also keep this in mind when choosing furniture, and avoid anything that is too dark." – Sam Hood, co-founder and chief creative officer at AMARA.
Psst. I love my everyday flatware from Amara that was discontinued but almost identical to this:
I may not live on the coast or have grandchildren, but a coastal grandmother state of mind appeals!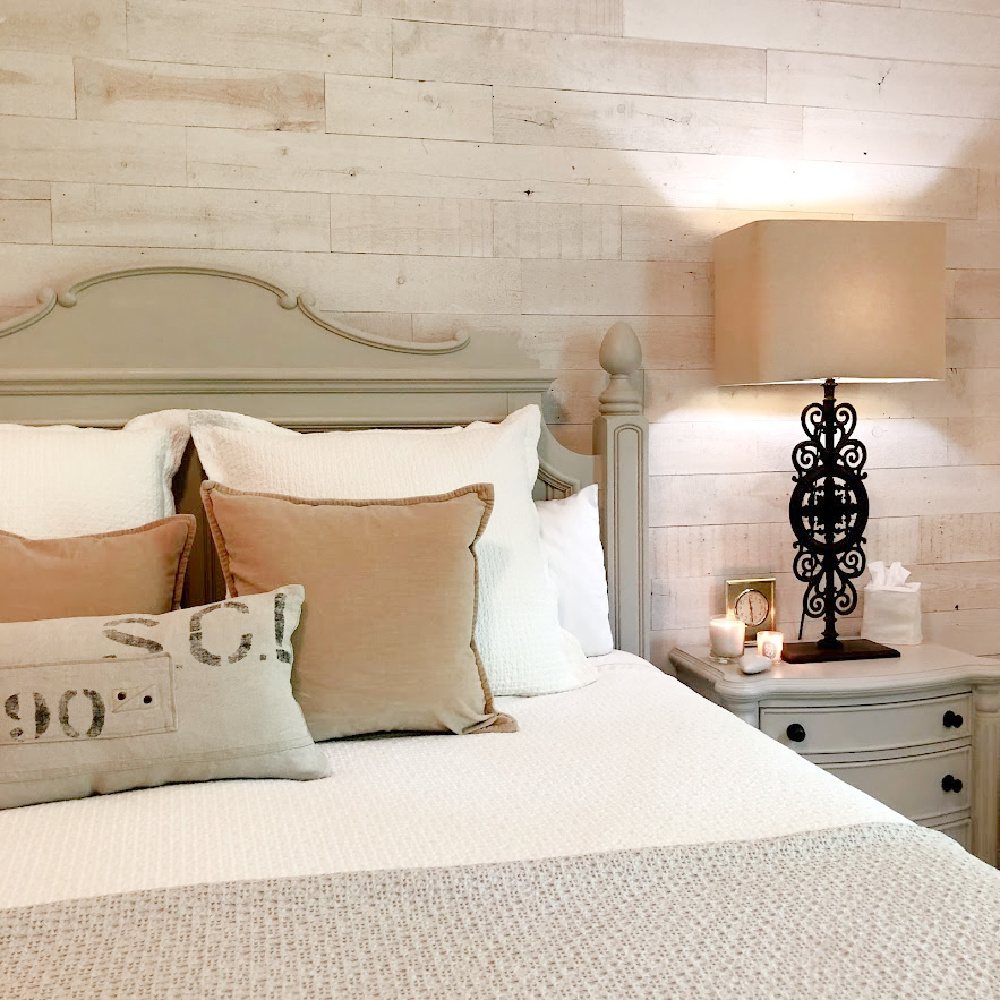 I'd love to hear your thoughts about this emerging trend and whether the aesthetic suits you too.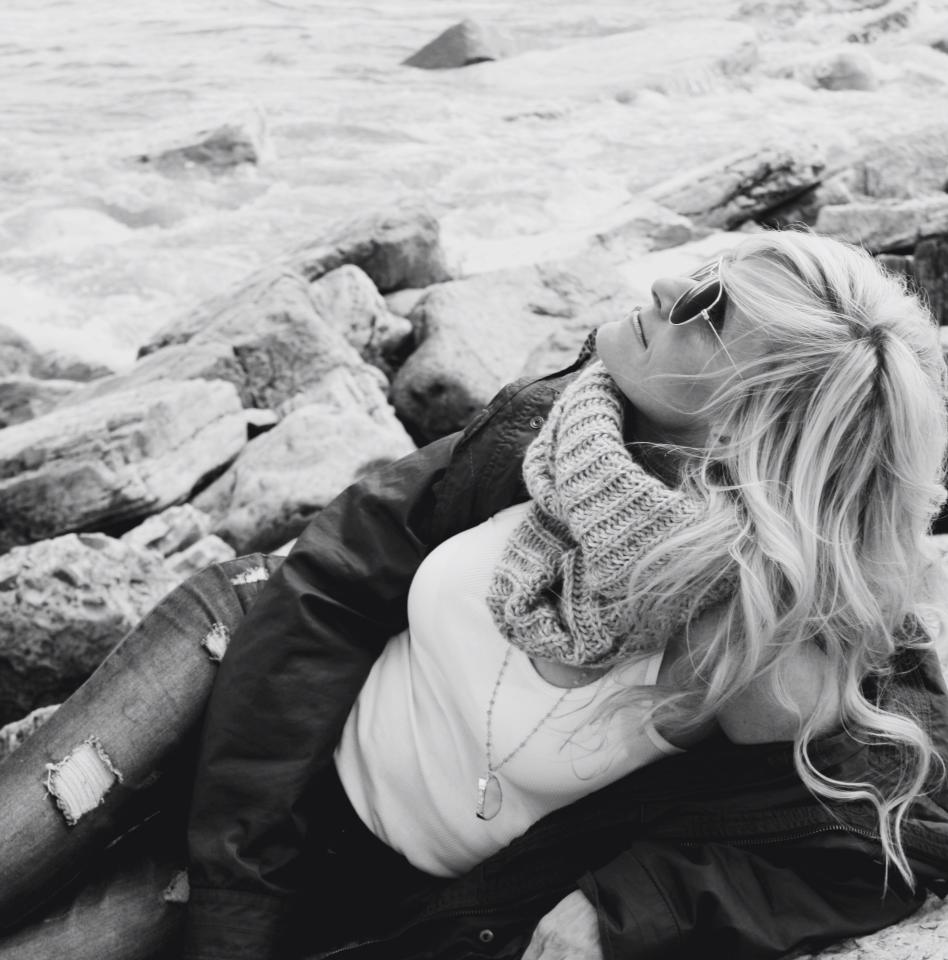 Peace to you right where you are.
-michele
Shop for items you already intended to buy on Amazon RIGHT HERE, and also find home decor here to keep decor inspiration flowing on Hello Lovely!
Hello Lovely is a participant in the Amazon Services LLC Associates Program, an affiliate advertising program designed to provide a means for sites to earn fees by linking to Amazon.com and affiliated sites.