Since I have been up since 4 a.m., it's time to nudge myself and anyone interested in better quality sleep to become more mindful about slumber. Are you treating yourself to enough sleep and sleeping deeply these days? In uncertain times and with things being bananas globally, your mental and physical health are counting on you to be intentional about proper rest. You already know quality sleep is imperative for body, mind, and spirit in sickness and in health. Consider these 7 Better Night's Sleep Reminders if You Are Stressed and give your body's immune system the boost it deserves.
I independently selected products in this post—if you buy from one of my links, I may earn a commission.
7 Better Night's Sleep Reminders if You Are Stressed
I turned to the National Sleep Foundation for reliable sleep hygiene, and here are some recommendations:
No. 1: Improve Your Sleep Environment
The ideal temperature in the room for sleeping? 60-67 degrees, and there should be no noise or light. I'm crazy about waffle blankets, and the best quality examples I know are here:
How I Improved My Sleep: This Pillow
Here's the scoop on my exact pillows by Honeydew:
How does it enhance sleep? These Scrumptious pillows are truly something different than others I have purchased. I love how you can easily customize the amount of fill. (I like it just the way it came!) Since we're all unique and sleep in different positions traditional rectangular pillows aren't designed to support our necks and shoulders perfectly.
Not only does my Honeydew provide proper neck alignment and support, this pillow feels entirely unique. I guess that is why it is aptly named Scrumptious.
A Pillow Designed for Better Health
Why should we care about the fill inside? Honeydew's Scrumptious fill is the perfect consistency – doughy and soft, yet supportive. The foam component of the fill inside the pillow is 100% CertiPUR-US certified. But my favorite thing about the fill? It is always made entirely without formaldehyde or heavy metals. I am allergic to formaldehyde so this is another reason I can rest easy.
Is the quality high? Yes, indeed. And it's not just the superior design for support. It's that amazing copper infused foam.
Why copper? Copper is far more effective at cooling than gel based memory foam. It has naturally antibacterial properties, which helps keep the pillow feeling fresh night after night.
Does the fill break down over time? Guys. My pillows are still like new after two years. I thought all pillows would flatten over time, but nope. The copper is combined with a fiber that is thinner and stronger than silk so it feels incredible and stays awesome.
When you want specific details about your sleep…
Lovely Mattress: I LOVE my Beautyrest Black
This mattress was one of those 'buy once a decade, cry once' purchases for us when we bought this awesome, firm, mattress. We love it as much now as we did when we tested it and took the plunge. Bear in mind if you have a second floor bedroom, this is the heaviest mattress we have ever owned.
Exact Sheets on Our Bed: Nollapelli
We love these luxurious, patent-pending, impossibly soft sheets designed by a chemical engineer. They are made for beauty sleep (minimal friction to skin and hair) and are unlike any others I have bought through the years.
Sheets to Keep You Warm
For an entirely different type of sheets – here's a linen blend set made by Joanna & Chip's Magnolia line. These will keep you warm, not cool, and they have a completely different feel than Nollapelli.
Budget Friendly Sheets
No. 2: Keep it Moving
Exercise every day. It's okay if it's just light exercise, but make it a priority.
Here's a workout you can do indoors in 20 minutes.
No. 3: Be Consistent
Stick to a sleep schedule. It is tempting to switch things up on the weekend (stay up late and then sleep in), but this won't help regulate your body's clock, which is the goal.
No. 4: Soothe Before Slumber
Have a bedtime ritual. It should be a soothing activity which doesn't cause you any stress or anxiety. Read a book? Skin care regimen? Warm bath? Meditation or yoga? You're likely to fall asleep better and to stay asleep.
Try Aromatherapy. I have arthritis, osteoporosis, and scoliosis. A few years back, I required physical therapy and weekly massage for my lower back and hip. My therapist introduced me to this amazing essential oil blend:
I add drops of it to grapeseed oil or massage cream to soothe my muscles and for reflexology treatments I give. The fragrance of orange that comes through this oil blend is relaxing and is a mini-vacation to happyland.
No. 4: Lights Out
Manage your circadian rhythms. There should be no bright light when you sleep, and you should get sunlight in the morning.
No. 5: Prevent Indigestion & Poor Sleep
Don't eat dinner too late. Avoid heavy meals, and don't eat later than 2-3 hours before you turn in for the night.
If you're looking for good-for-you ideas for something to suppress your appetite to prevent overeating, I previously shared this staple in my pantry and these healthy food swaps.
No. 6: When Insomnia Happens
If you can't sleep, go to another room for a relaxing activity. It may be necessary to avoid using electronic devices since the light from the screens can activate the brain.
Do you know about blue light filtering lenses?
Here's the music I listen for complete relaxation – turn to it when you need some space from the intensity of anxious thoughts and any tense muscles.
BEFORE WE GET TO NO. 7 – A PAUSE FOR A FEW PRETTY THINGS.
Tranquil (but not Boring!) Bedroom Decor
No. 7 Sleep is Good Medicine
Sleep & Daily Realities in the 2020s
Our bodies are counting on us to be extra gentle and mindful right now to prevent and heal from illness. Sleep can actually help us fight infectious diseases. What happens to us as we sleep?
According to Dr. Eric Olson of the Mayo Clinic, "Your immune system releases proteins called cytokines, some of which help promote sleep. Certain cytokines need to increase when you have an infection or inflammation, or when you're under stress."
Additionally, "Studies show that people who don't get quality sleep or enough sleep are more likely to get sick after being exposed to a virus…"
If Essential Oils Bring You Comfort
Need a diffuser for your nightstand to infuse a gentle mist to soothe stress?
We're living through stressful days, and you need extra sleep, friends.
Each morning, I begin the day in prayer and meditation, opening my heartspace to request more grace, more healing to cover our land.
Oh, may the Spring bring us fresh mercies.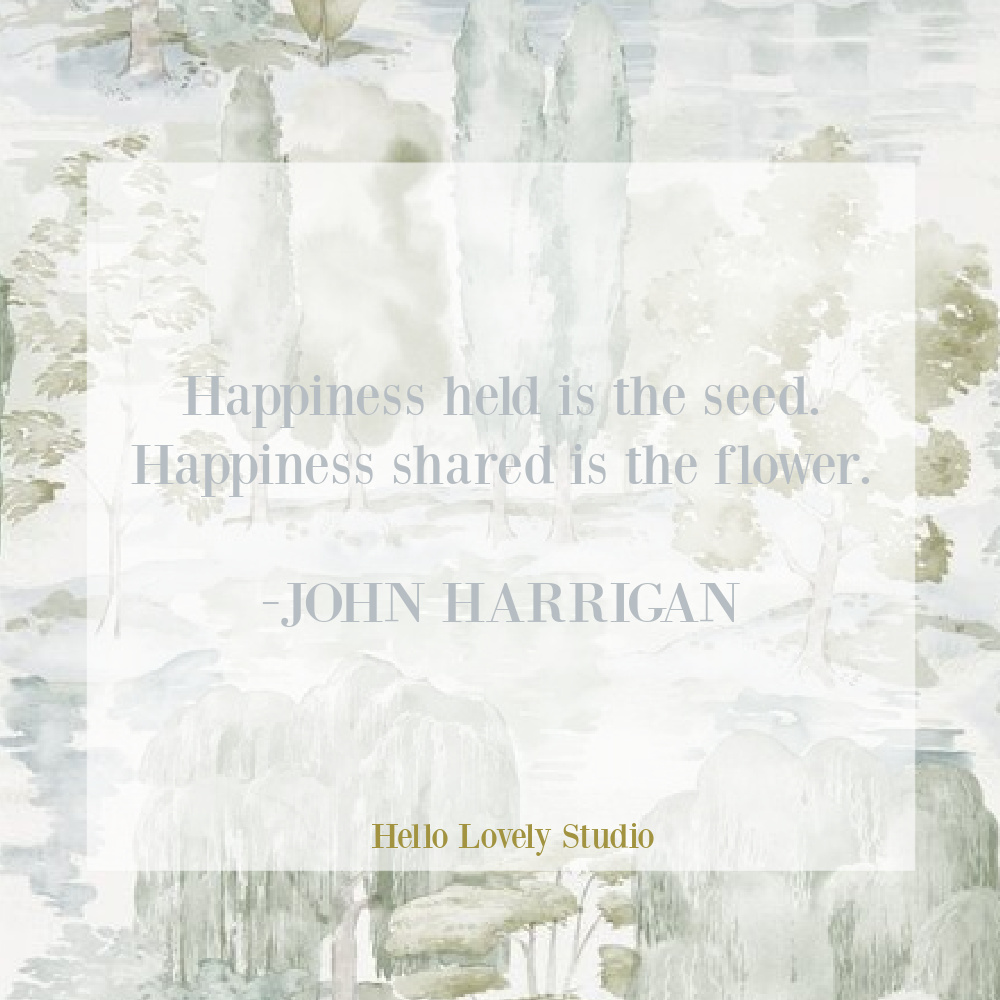 You are so precious, so loved and chosen, and I am with you as your friend. Call on me should you long for a word, for the ear of a sister, mother, or friend.
I independently selected products in this post—if you buy from one of my links, I may earn a commission.
Peace to you right where you are.
-michele
Shop for items you already intended to buy on Amazon RIGHT HERE, and also find home decor here to keep decor inspiration flowing on Hello Lovely!
Hello Lovely is a participant in the Amazon Services LLC Associates Program, an affiliate advertising program designed to provide a means for sites to earn fees by linking to Amazon.com and affiliated sites.