A decade ago, when blogging centered primarily on the blogger and not the needs or appetites of her audience, I routinely shared random posts like this one for no good reason. So let's party like it's still the early 2000's when we didn't give a second thought to how Google wasn't likely to direct a single soul to this post since this is a decor blog not a food blog and fails to include keywords like 'paint colors' and 'rustic decor.' Let's Chat in My Kitchen About a Lazy Chicken Salad Recipe for Lazy Chicks, a 1977 Playlist, and a DIY Table Runner won't go viral on Pinterest, but what the hey…let's totally be chicken-salad-with-a-French-twist renegade with real life yum and silly stream of consciousness dishing.
I independently selected products in this post—if you buy from one of my links, I may earn a commission.
Lazy Chicken Salad Recipe for Lazy Chicks
I'm using the term 'lazy' in a lovingly playful way with no judgment, folks. Summers are just meant to be lazy. Blazing hot temperatures mean we move a little more slowly. This chicken salad is meant to be thrown together casually, in a relaxed manner, without panic, and with a glass of something cold and delicious to sip lazily.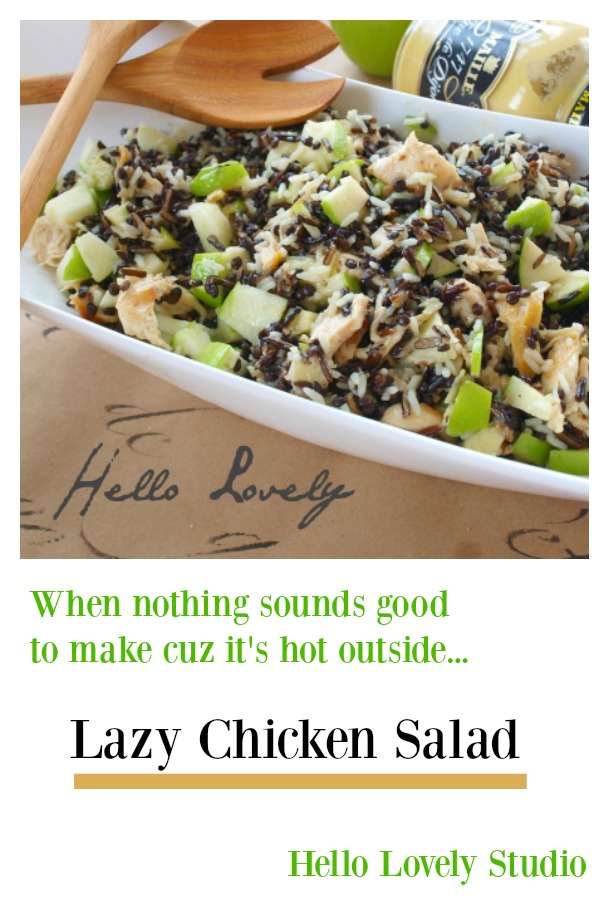 Why will lazy chicks approve? Well, it doesn't get much easier when you save time with ingredients that come already cooked! No problem if you would rather cook your wild rice and lentils yourself though! (It takes me 45-50 minutes to cook them on the stove.) A little dicing, a little whisking, and you've got a yummy meal!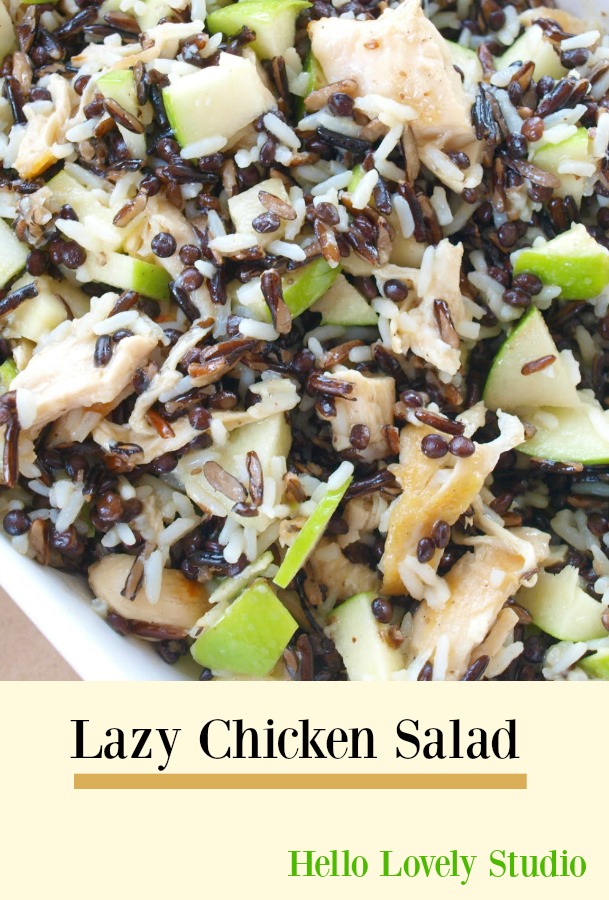 DIY French Table Runner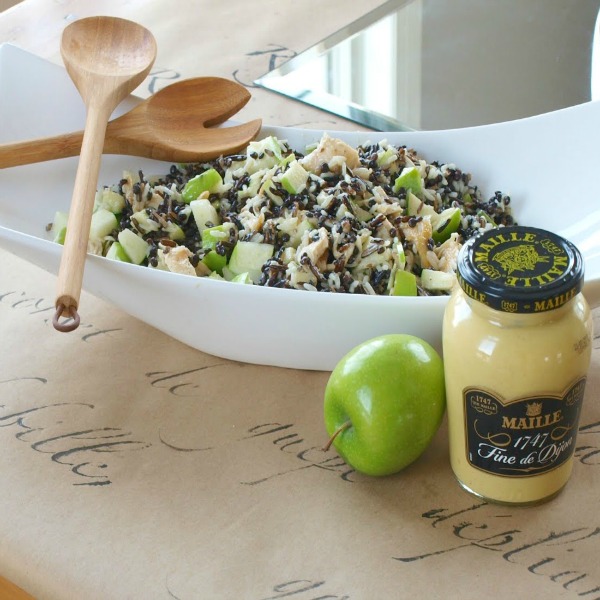 Lazy Chicken Salad Recipe Ingredients: Extra Virgin Olive Oil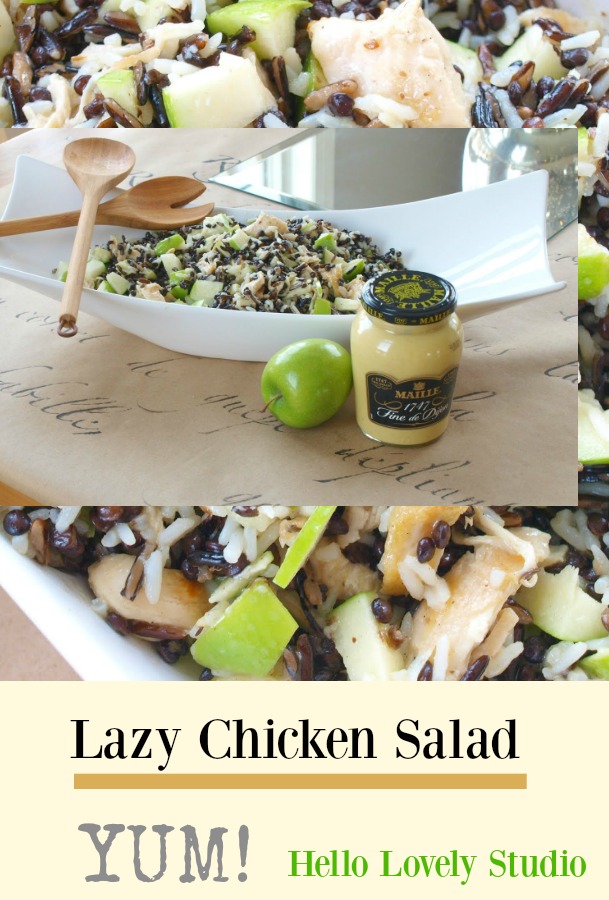 Salad Recipe Ingredients: Aged White Wine Vinegar
Recipe Ingredients: A Lovely Honey
Easy on the Budget Serving Pieces
Recipe Ingredients: Lentils & Wild Rice
An Even Easier Option!
You may be able to find your rice and lentils together in a package.
Salad Recipe Ingredients: Maille Dijon Mustard
What's the fuss 'bout Maille Dijon mustard? What a lovely discovery it was when we were in Paris!
Ummmmm…is it my turn to discover another fall in Paris yet???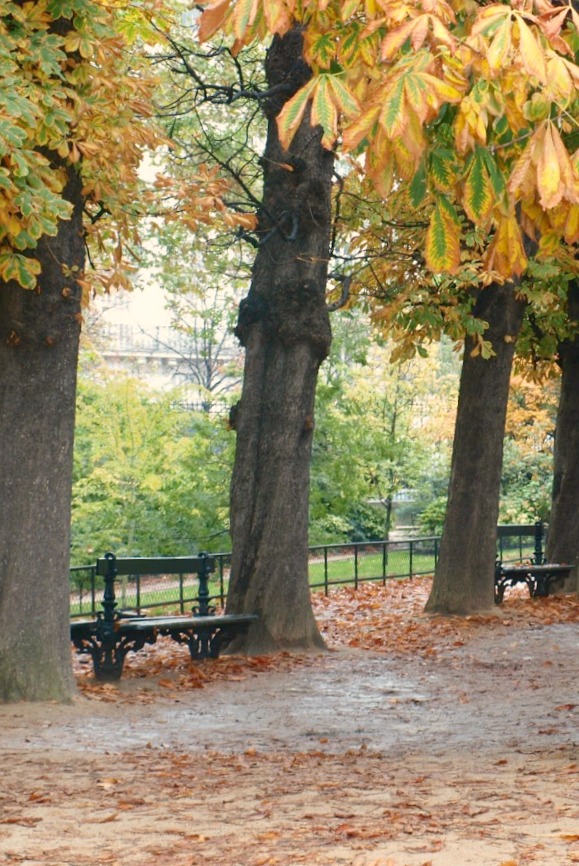 It's not everyday you find yourself staying in a posh, palatial hotel like the Park Hyatt Paris Vendome, and I savored every second of it as we celebrated our 25th anniversary.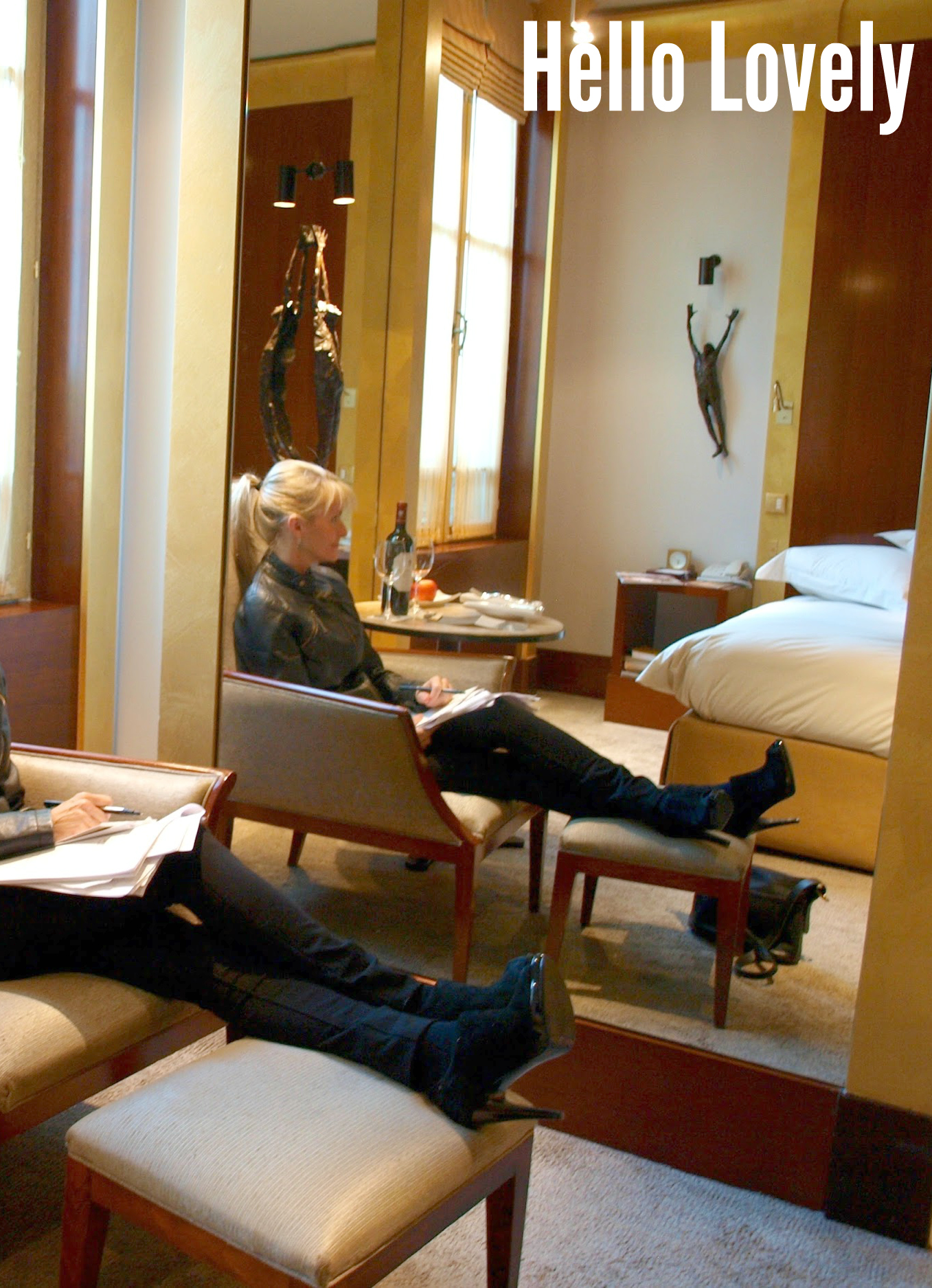 Yay, This Recipe is Gluten-Free!
I came up with it a few years back when I developed a gluten allergy that felt like my world stopped turning.
Because I love bread like Oprah loves bread, child.
Like Chip and Joanna love their shiplap.
And Like Kanye loves Kanye.
After eliminating all gluten for 18 months, I was able to add it back a little at a time, beginning with my Old fashioned sourdough that I make weekly from a starter. Find it HERE.
Lazy Chicken Salad Recipe for Lazy Chicks Recipe
1977 Playlist for No Good Reason
Might I recommend a playlist to jam to as you make this lazy salad?
For a good stretch of our journey home from Tennessee (our last leg of the roadtrip) a few days ago, we listened to 77 songs popular in 1977, and what fun that was! One of the first songs in the mix? Andy Gibb's I Just Want to Be Your Everything…omg, I was one of those young girls in the hot sun at Taste of Chicago in '77, crying her eyes out at Andy shakin' it in red satin pants. Just knew I'd marry him.
You Better Believe I Was Car Dancing to This!
Stevie Ushered In All Sorts of Memories!
All kinds of memories bubbled up – all sorts of feelings washed over us as we reminisced and marveled at stuff we had not thought of in many years.
These Songs Just May Resurrect the Past for You!
Did these blasts from the past rock your world?
Chicken Salad With Wild Rice & Beluga Lentils
2 cups diced chicken breasts (I grilled mine – can sub a rotisserie chicken)
1 cup cooked brown or white rice
8.5 oz. cooked wild rice (a little more or less is fine!)
8.5 oz. cooked beluga lentils
2 small granny smith apples, diced
Whisk together and combine with above ingredients:
4 Tbsp. olive oil, 2 Tbsp. honey, 4 Tbsp. white wine vinegar, 4 Tbsp. orange juice, 2 Tbsp. Dijon mustard, and S&P to taste.
Wishing you deliciousness mixed with your lazy days of summer, kittycats.
I independently selected products in this post—if you buy from one of my links, I may earn a commission.
Peace to you right where you are.
-michele
Shop for items you already intended to buy on Amazon RIGHT HERE, and also find home decor here to keep decor inspiration flowing on Hello Lovely!
Hello Lovely is a participant in the Amazon Services LLC Associates Program, an affiliate advertising program designed to provide a means for sites to earn fees by linking to Amazon.com and affiliated sites.