As the black walnut trees and towering oaks begin to grow bare outside my windows, inside, cozy factor is increasing with what California-cool designer Amber Lewis calls "lived-in layers." There are so many lovely possibilities to layer, after all. So 5 Laid-Back Luxe Lived-in Layers for Fall will spotlight a few pretty new things you can easily add too.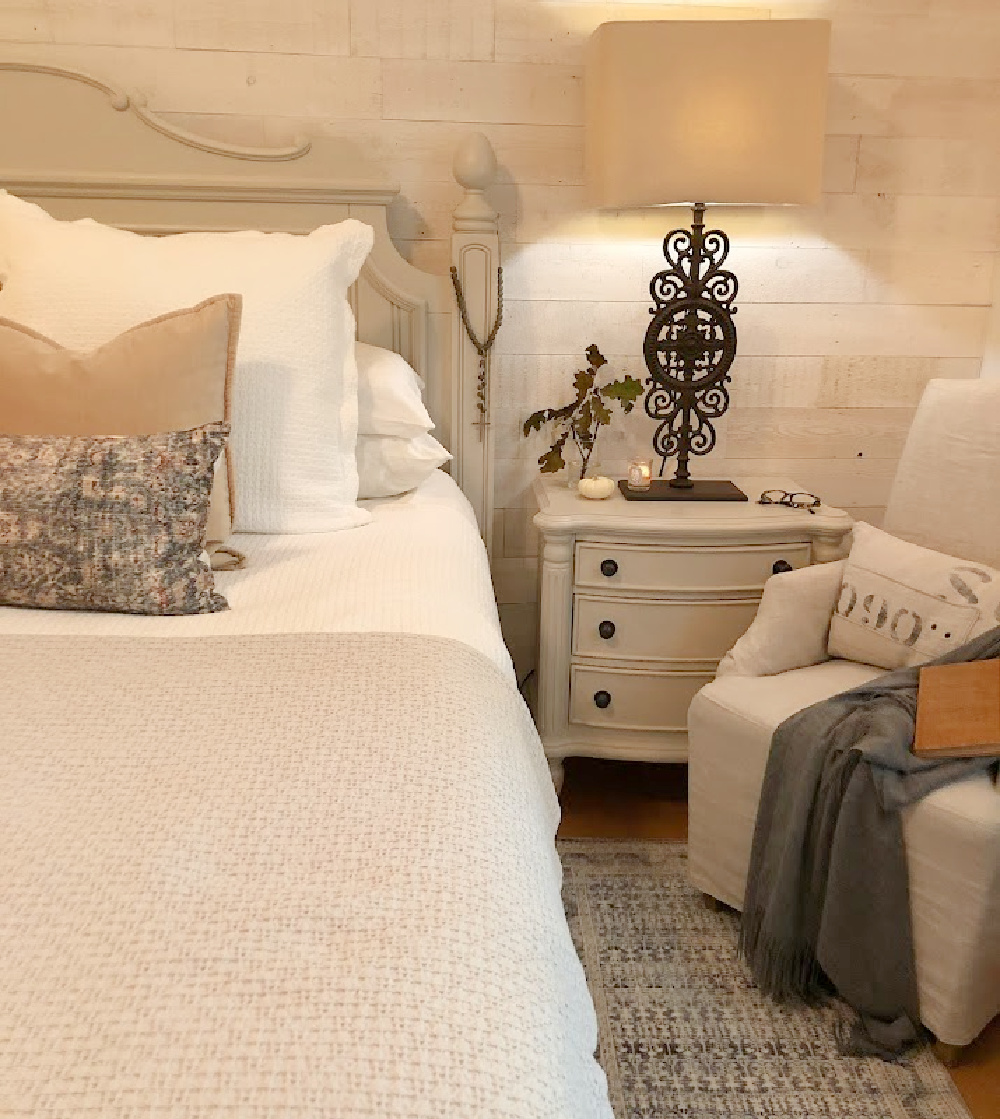 I independently selected products in this post—if you buy from one of my links, I may earn a commission.
5 Laid-Back Luxe Lived-in Layers for Fall
The thing about the laid back luxe fall layers you see here is they are certainly not limited to the bedroom or even a single season. I'm way too frugal and practical for that.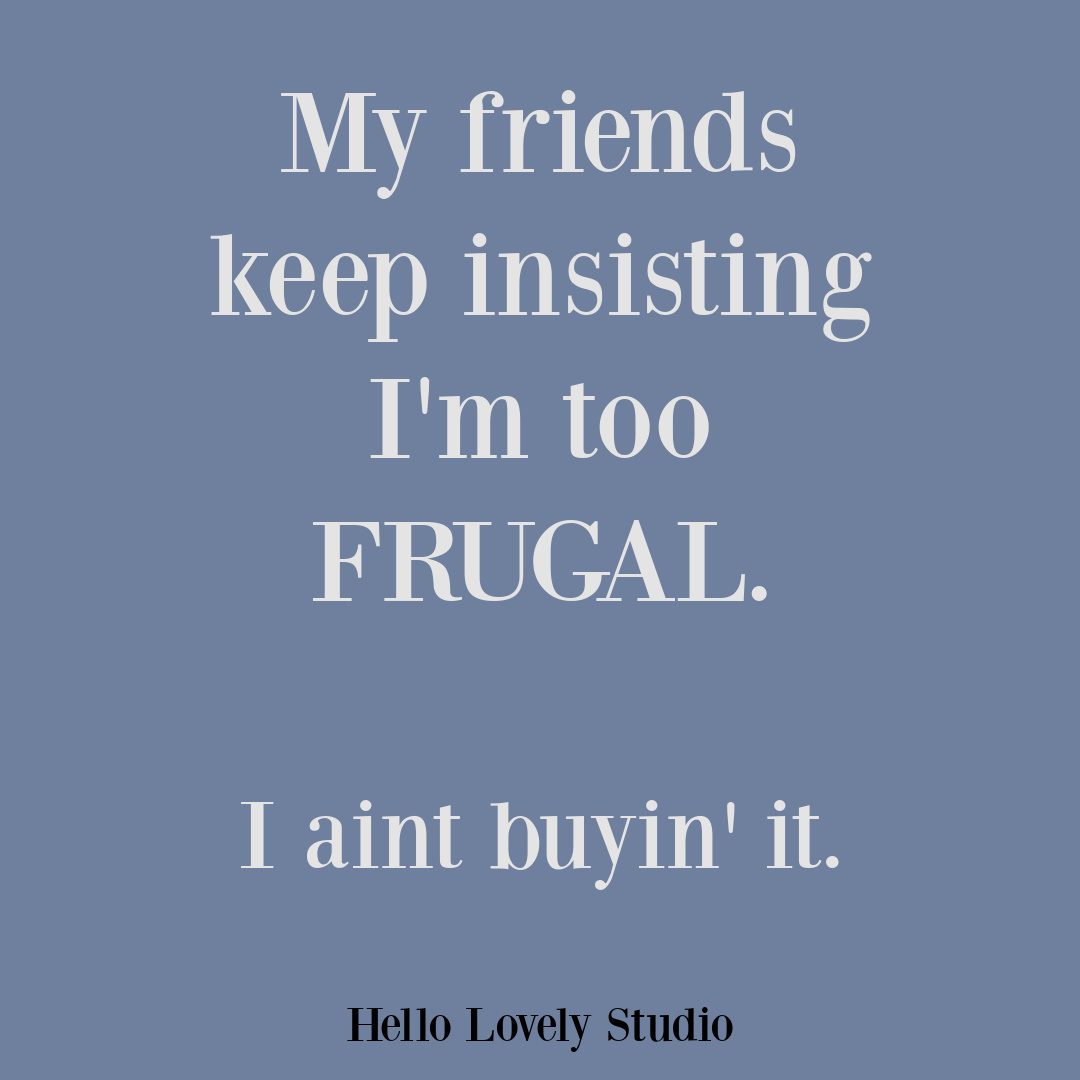 Give me timelessly flexible pieces that work and look great in other rooms too. Look at how gloriously this new lumbar pillow (Amber Lewis x Loloi) works on my ol' linen sofa with an antique grainsack pillow.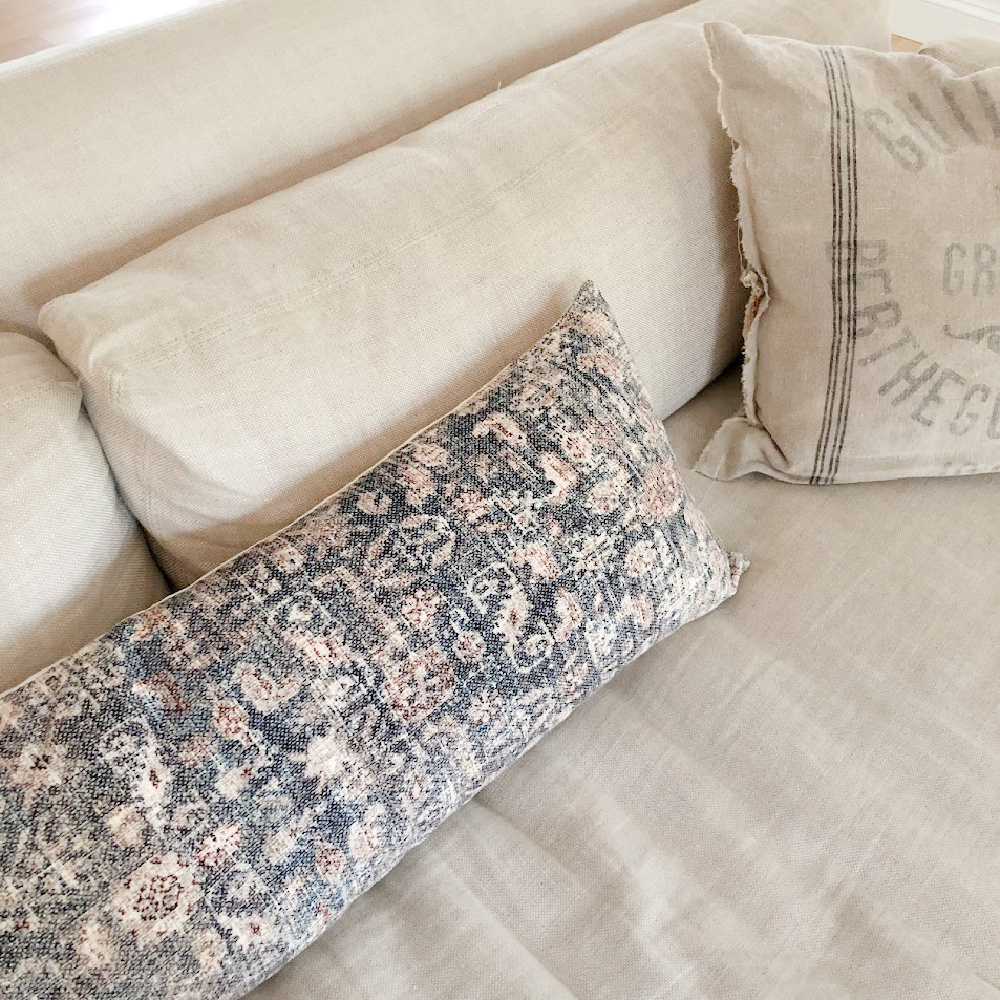 The pillow truly looks like an expensive antique, and if you have looked at the prices of those reclaimed textile pillows then you know!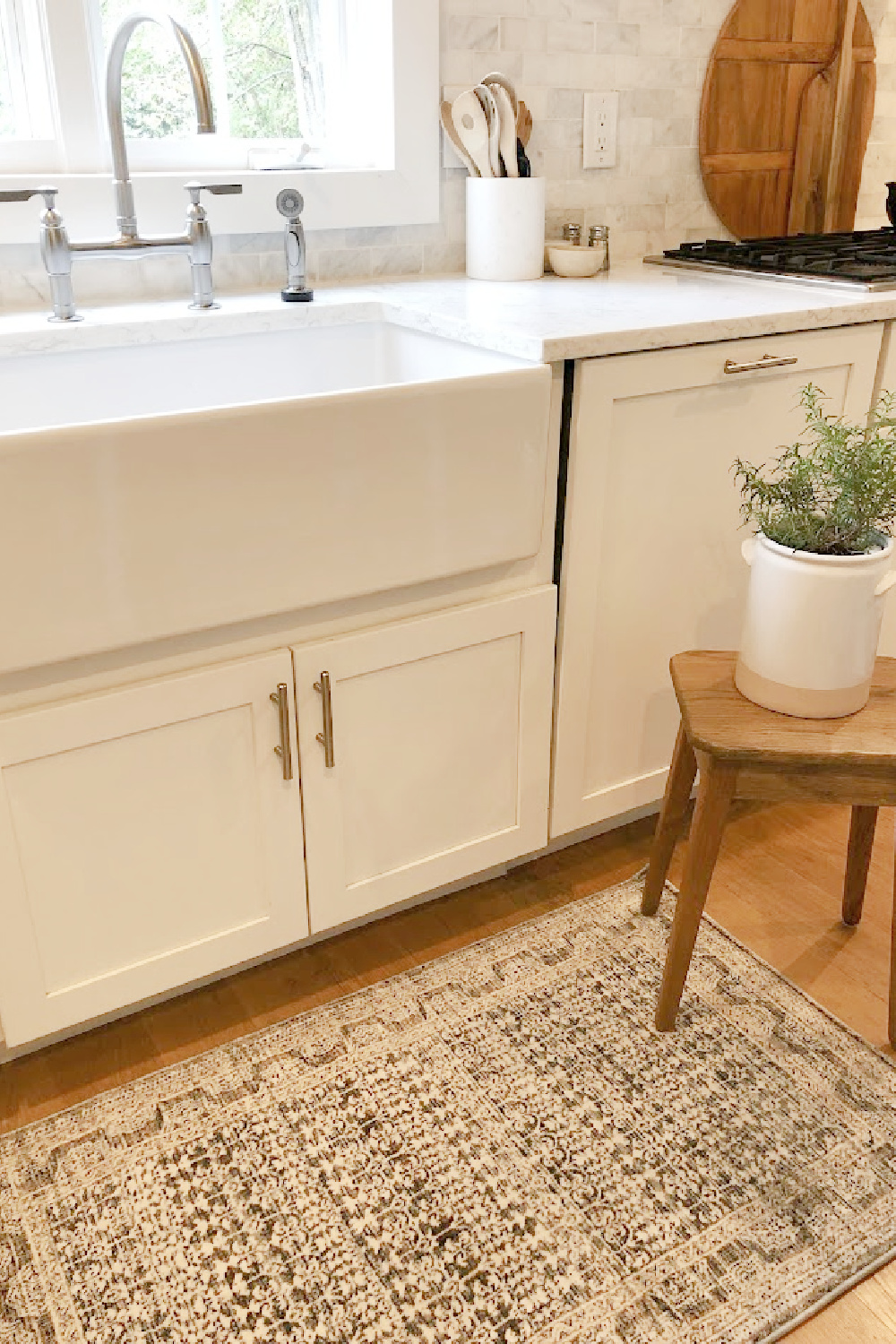 Rugs and pillows and candlesticks and stools that can live large in multiple rooms make so much sense when you're after a casual yet timeless look.
Below is a decidedly modern rustic moment in my bathroom with its sweet maid's tub, and SEE THIS for incredible minimal modern rustic moments.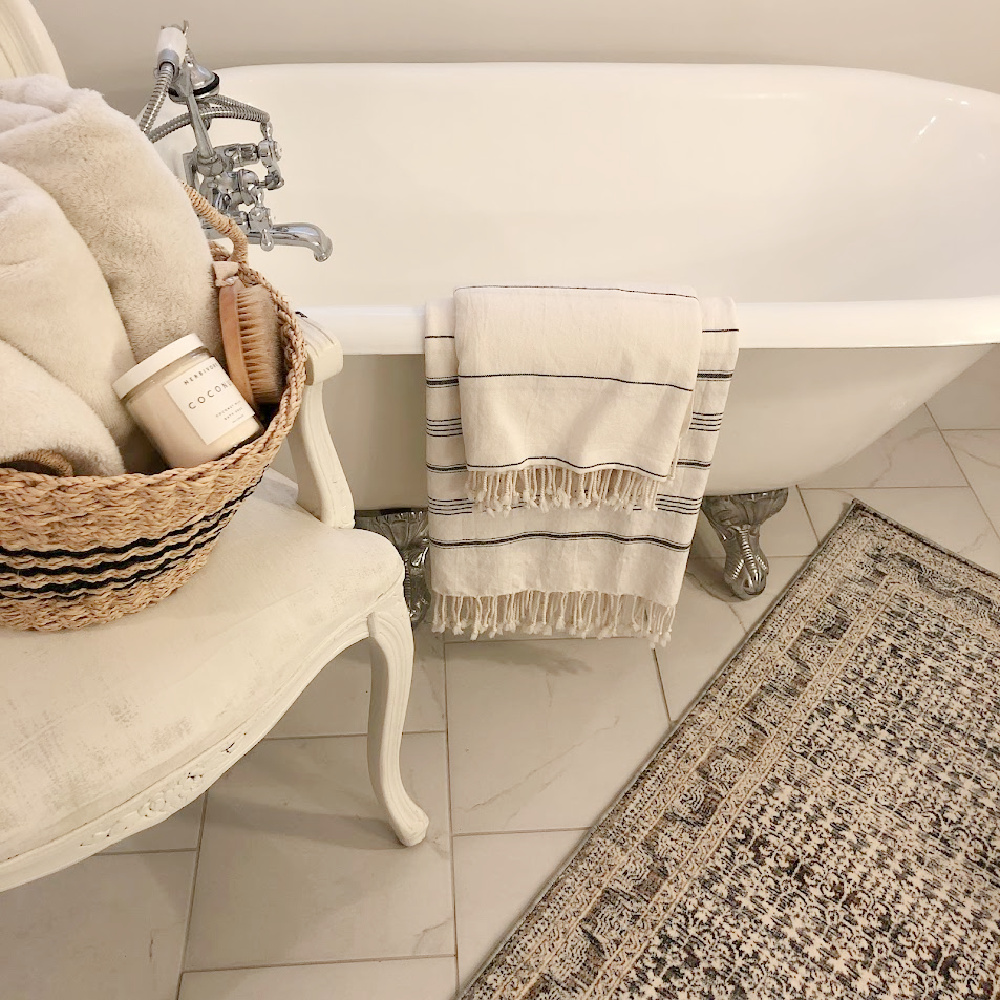 When you find soft ocean blue patterns that come with an Old World look yet look fresh with muddy neutrals and even fresh whites, SCORE.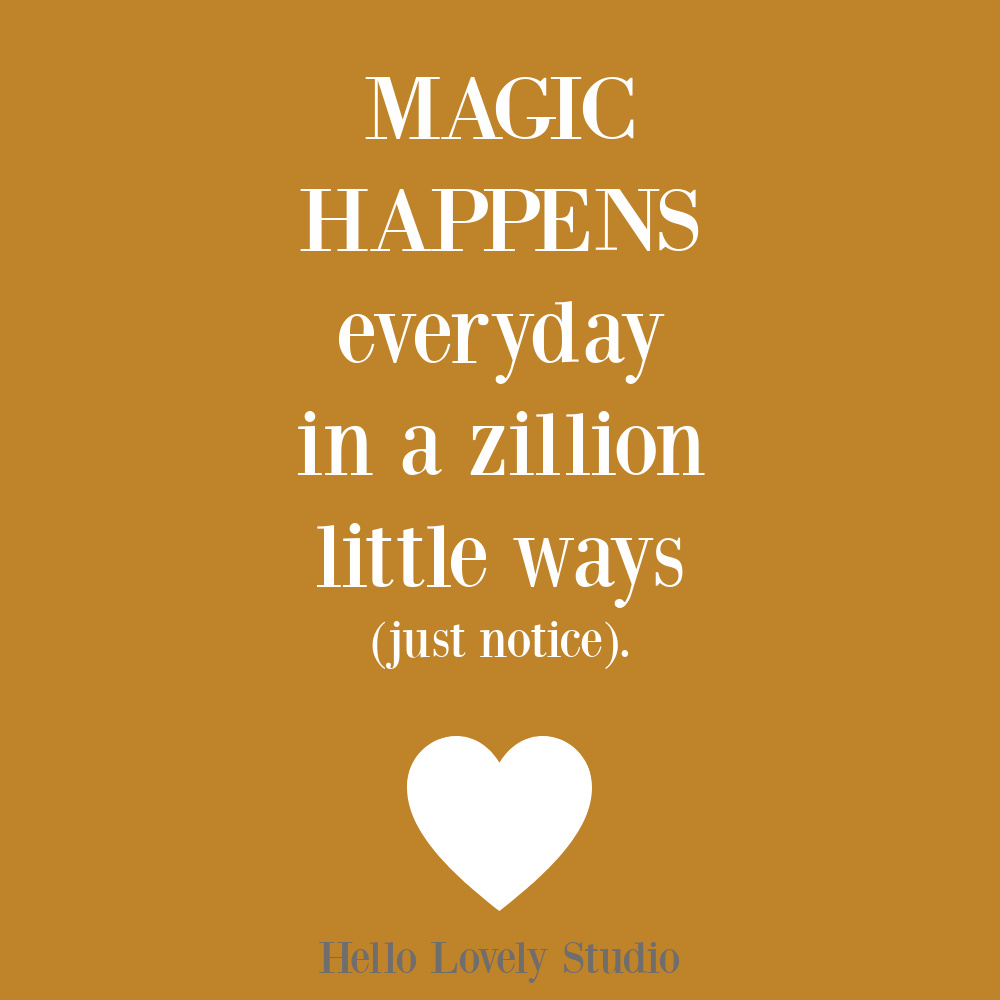 It is definitely a luxurious layer that works over a rustic jute rug like mine here:
or over a naked floor near the kitchen sink.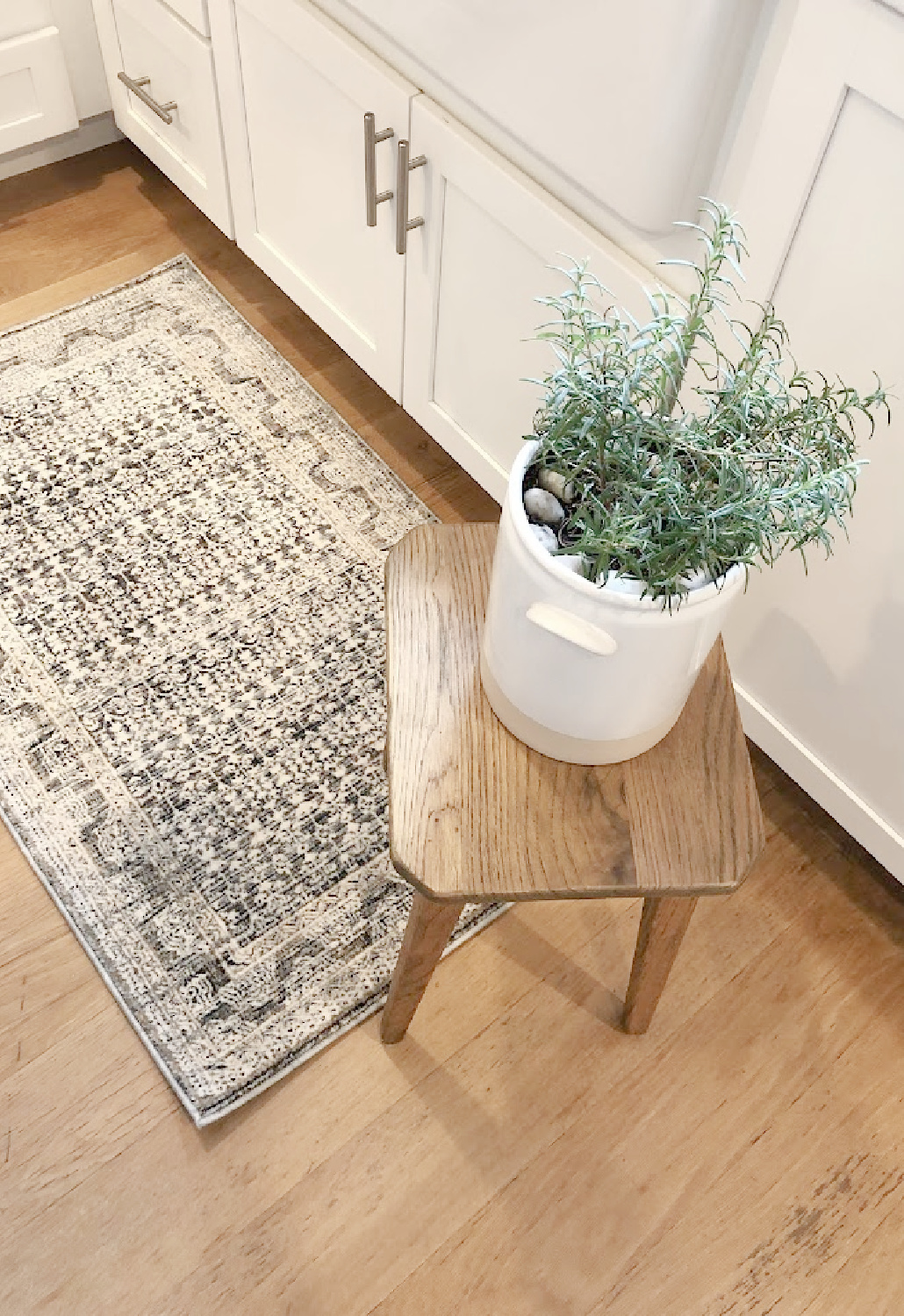 But my favorite places to use a velvety soft rug (even a small sized rug like this 2×4!) are near the bed…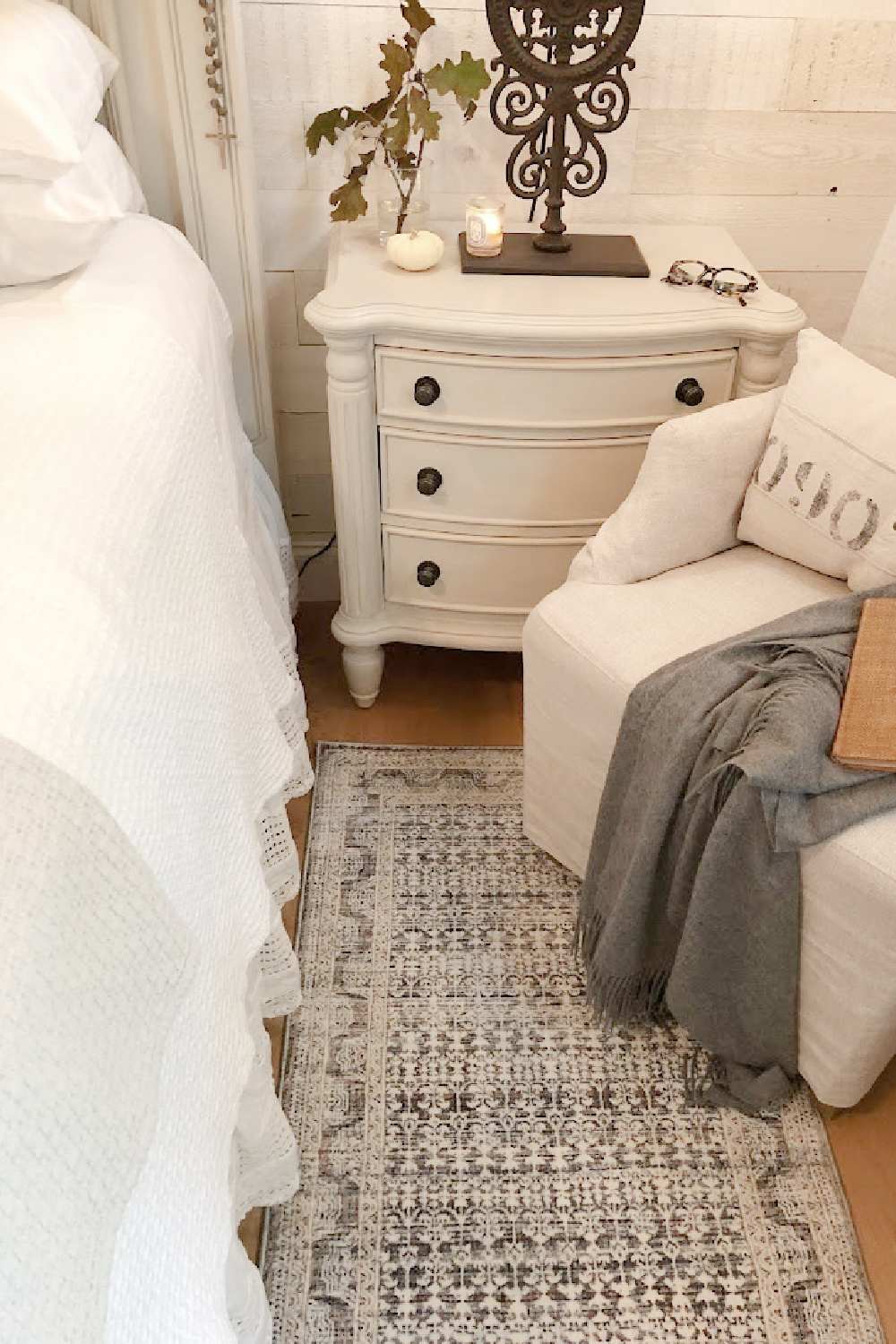 or in the bath (no radiant heated tile floors in this bath…we were too exhausted by the time we tackled the reno of this space!).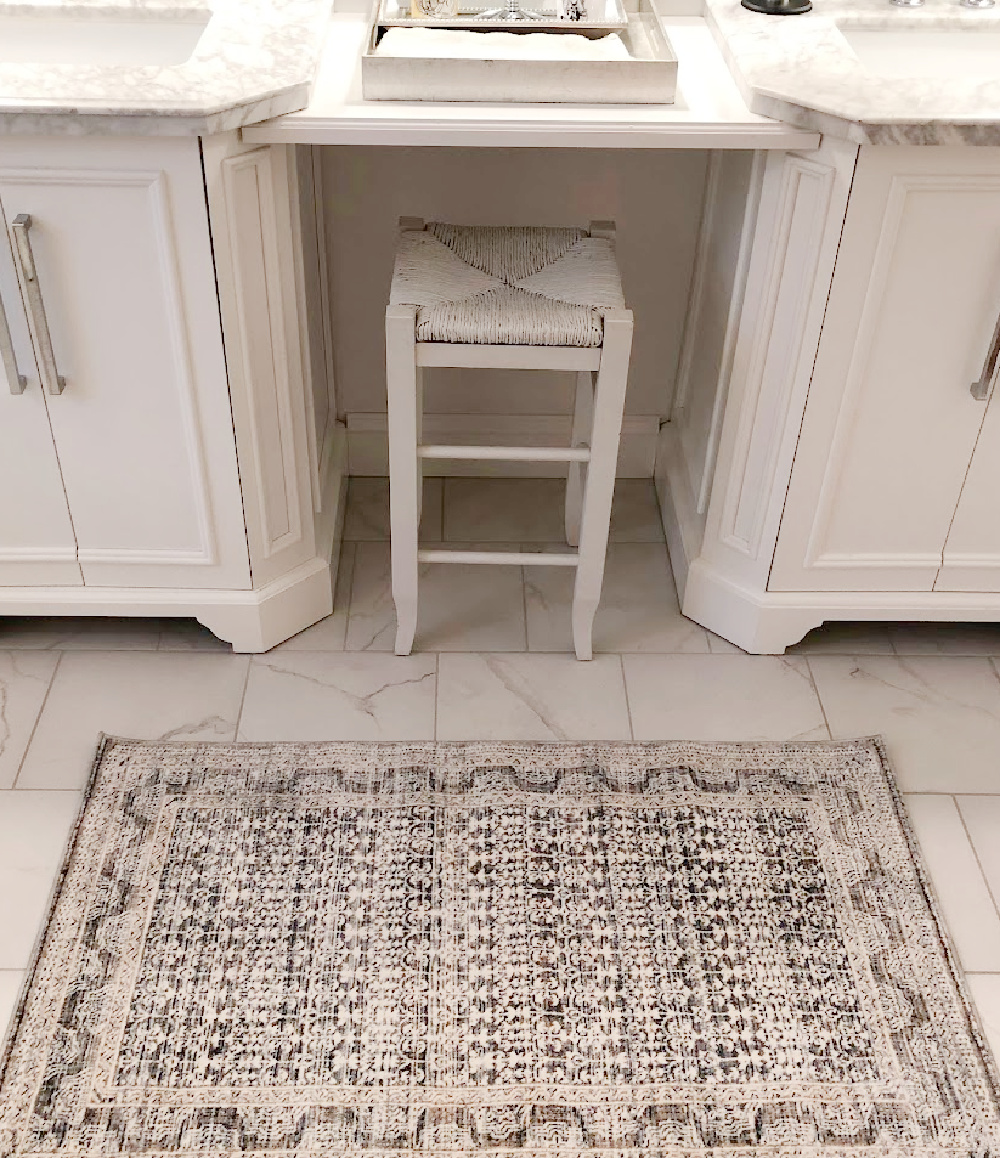 It only looks like one of those reclaimed antique textiles transformed into an expensive bespoke decorative pillow you might see in the homes of the rich and famous.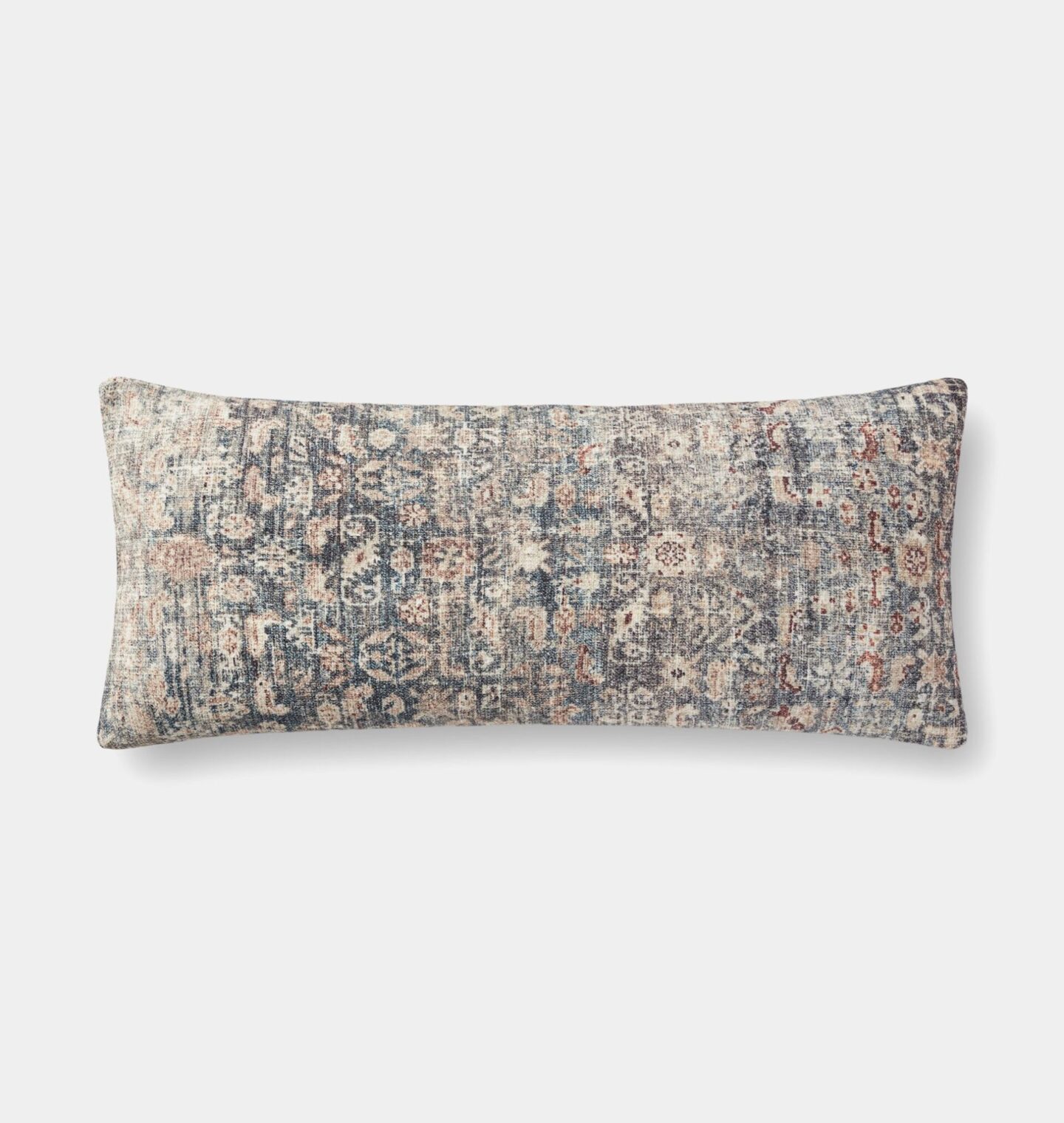 Let's face it. Laid-back luxe often has the accompanying luxe price tag.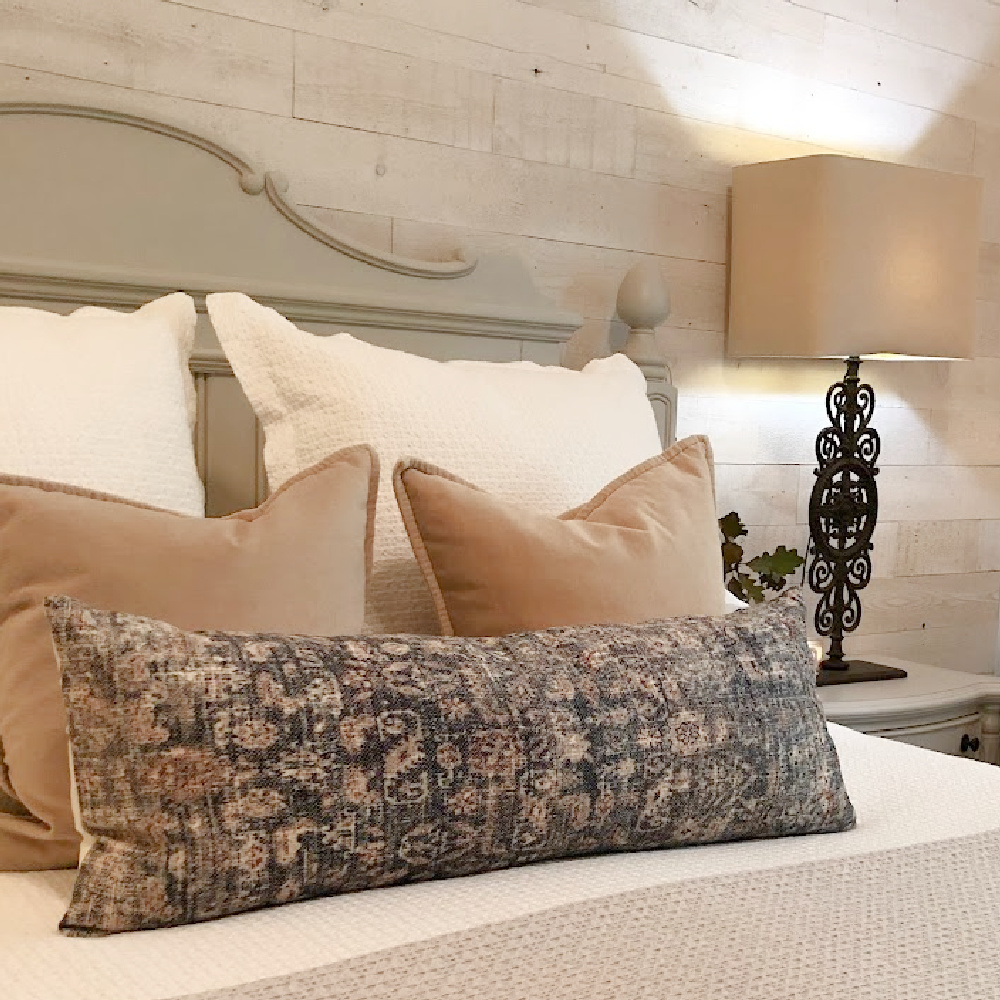 My photos don't do the Montara pillow justice…it truly is a quality-made, gently faded, intelligently-sized lumbar pillow with a sumptuously luxe hand feel.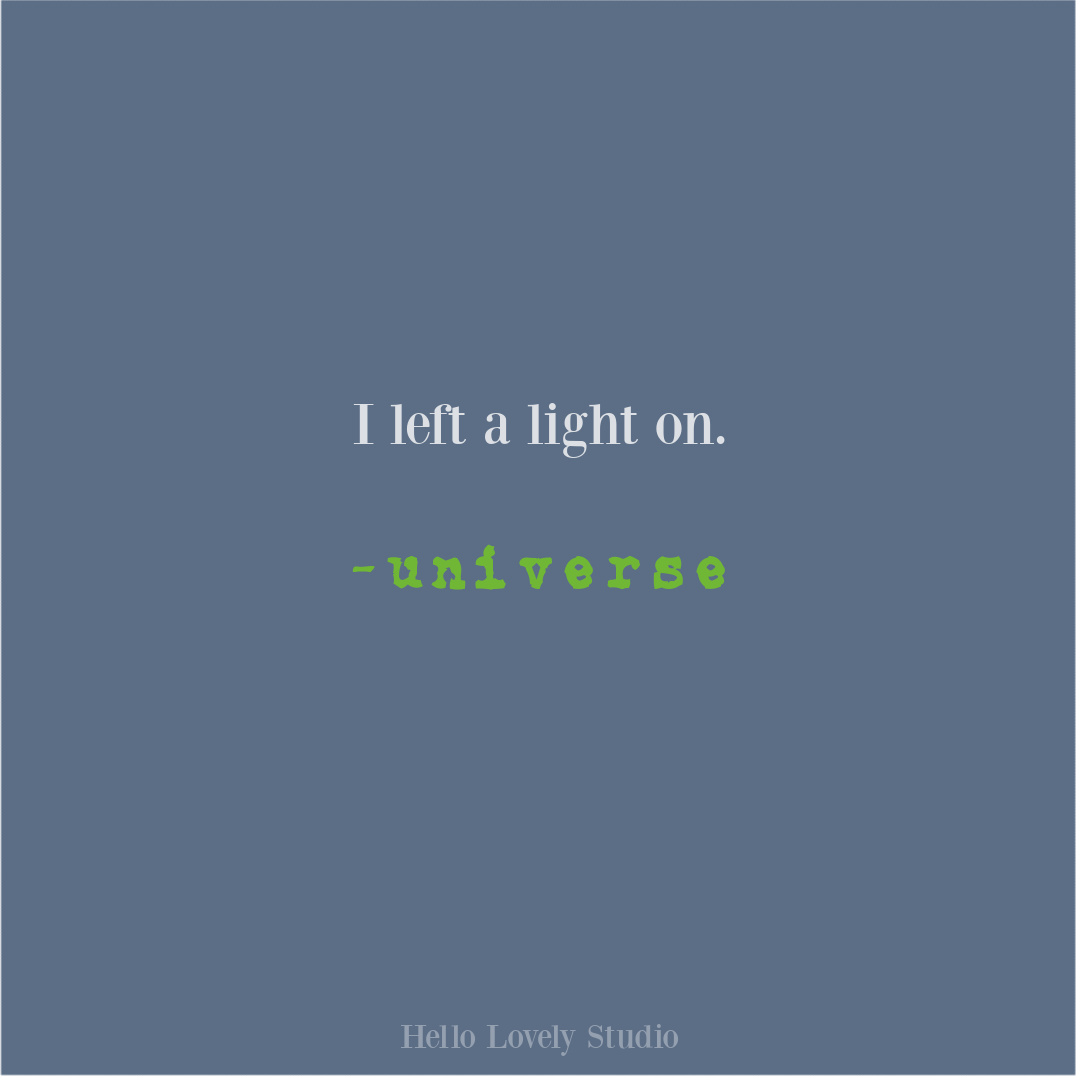 Look at me adding soft denim blue to the sofa! You know the pattern must play extra nice with neutrals!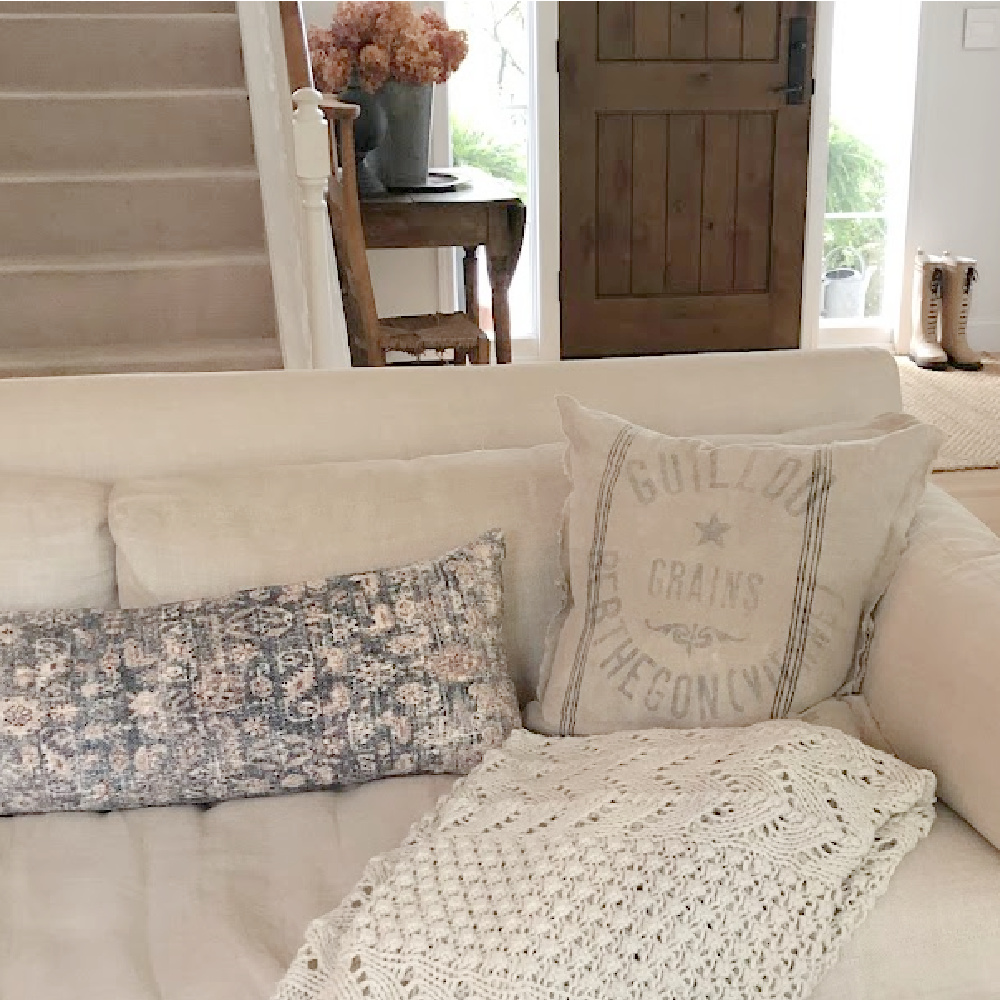 Who is the Designer Behind That Pillow & Rug?
I knew I would love the charcoal color of this elegant throw in the bedroom. But I underestimated how much I would like it…um…everywhere.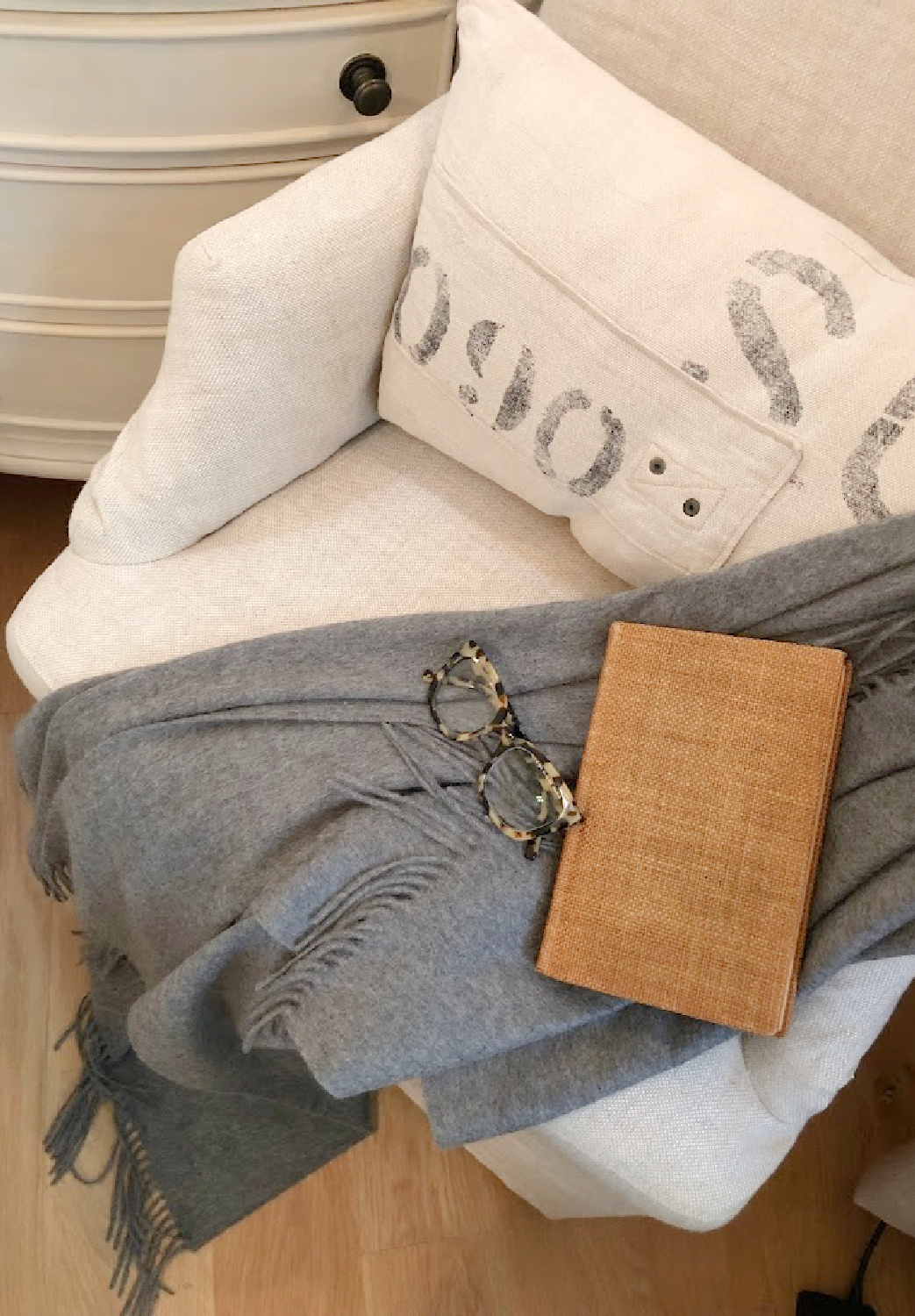 I wear it all the time around the house since fall 'round here is characterized by wild temperature fluctuactions.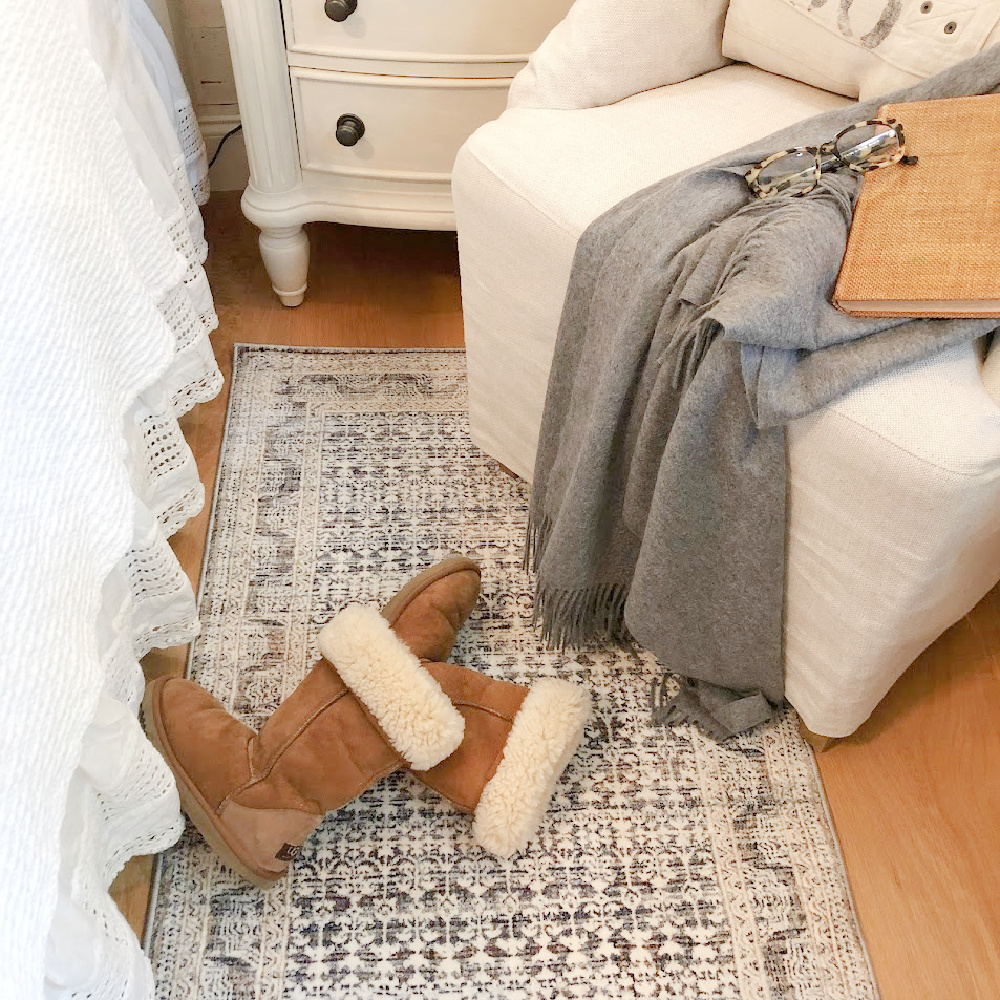 One moment I'm shivering and the next, flashing (#squadmenopause). Enter: a lived-in luxe layer within arm's reach.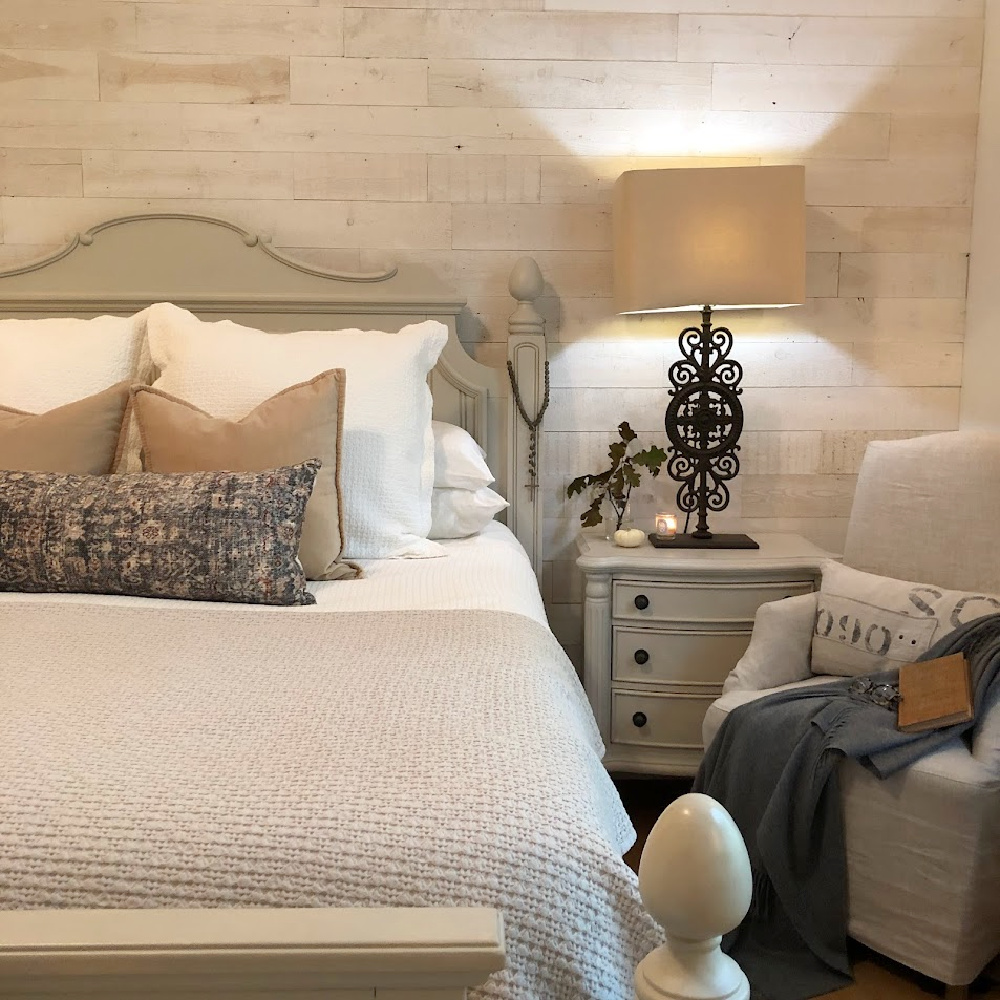 While I'm not sure you can still find the exact color of my velvet pillows (the softest gold/camel hue), I have had these for years and always look forward to bringing them out after summer.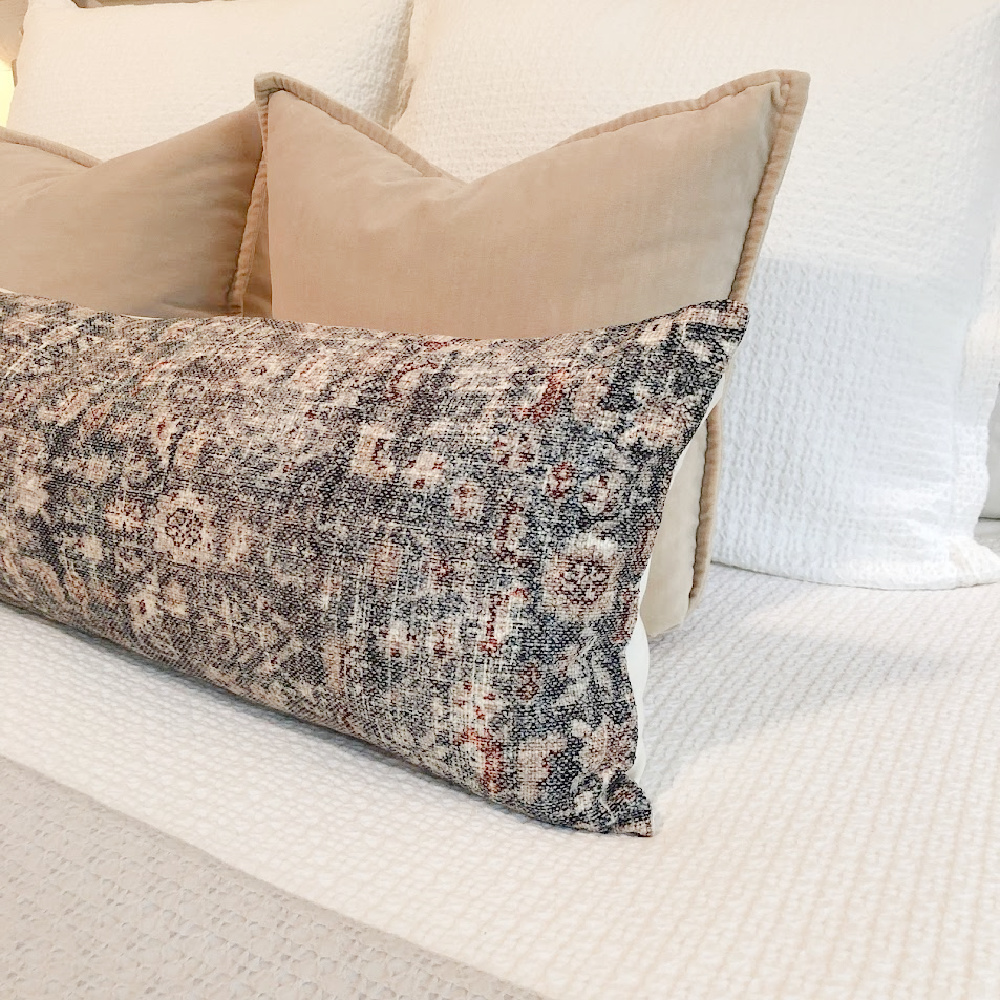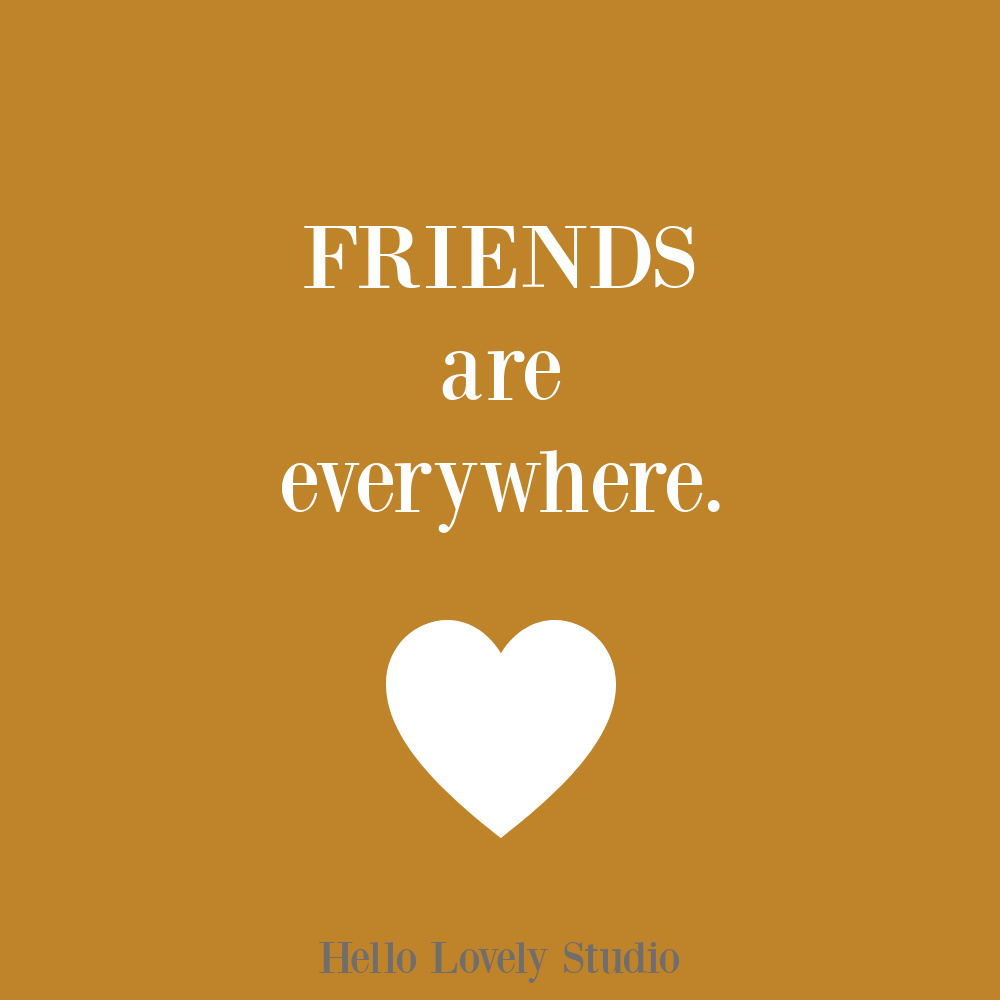 5. Scrumptious Pillow (A Truly Luxurious Layer for the Fall Bed)
If you have been following along this year, then you know my melon is resting exceptionally well thanks to a unique and lovely pillow by Honeydew.
No need to worry your melon with thoughts of 'what if it's too firm' or 'what if it goes flat?' Customize it as you like (no fuss at all!), and NOPE, it is not gonna lose its fluffy goodness. The travel size is also YUMMMMMY and a one-size fits all gift: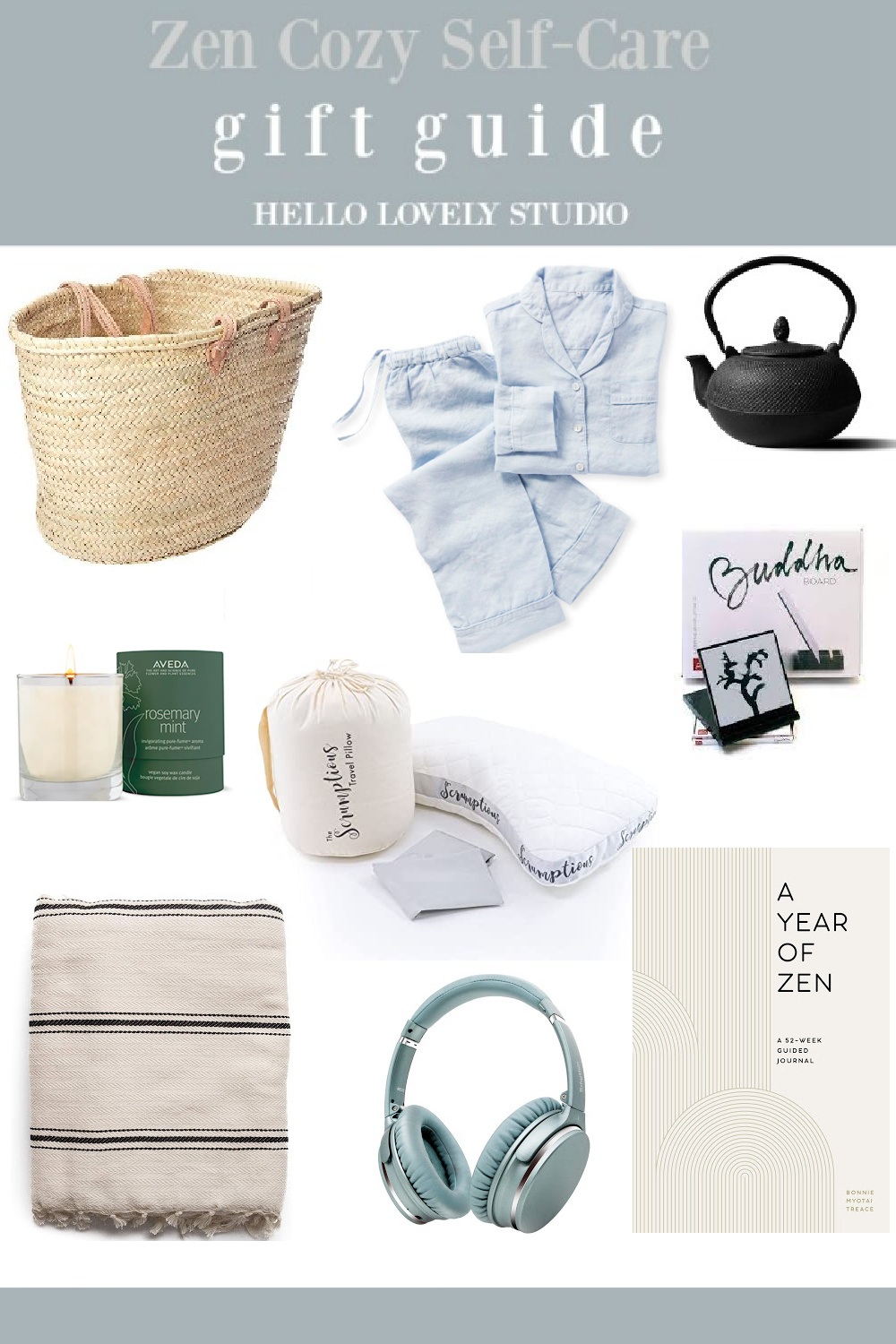 Here's one more way to cozy on down: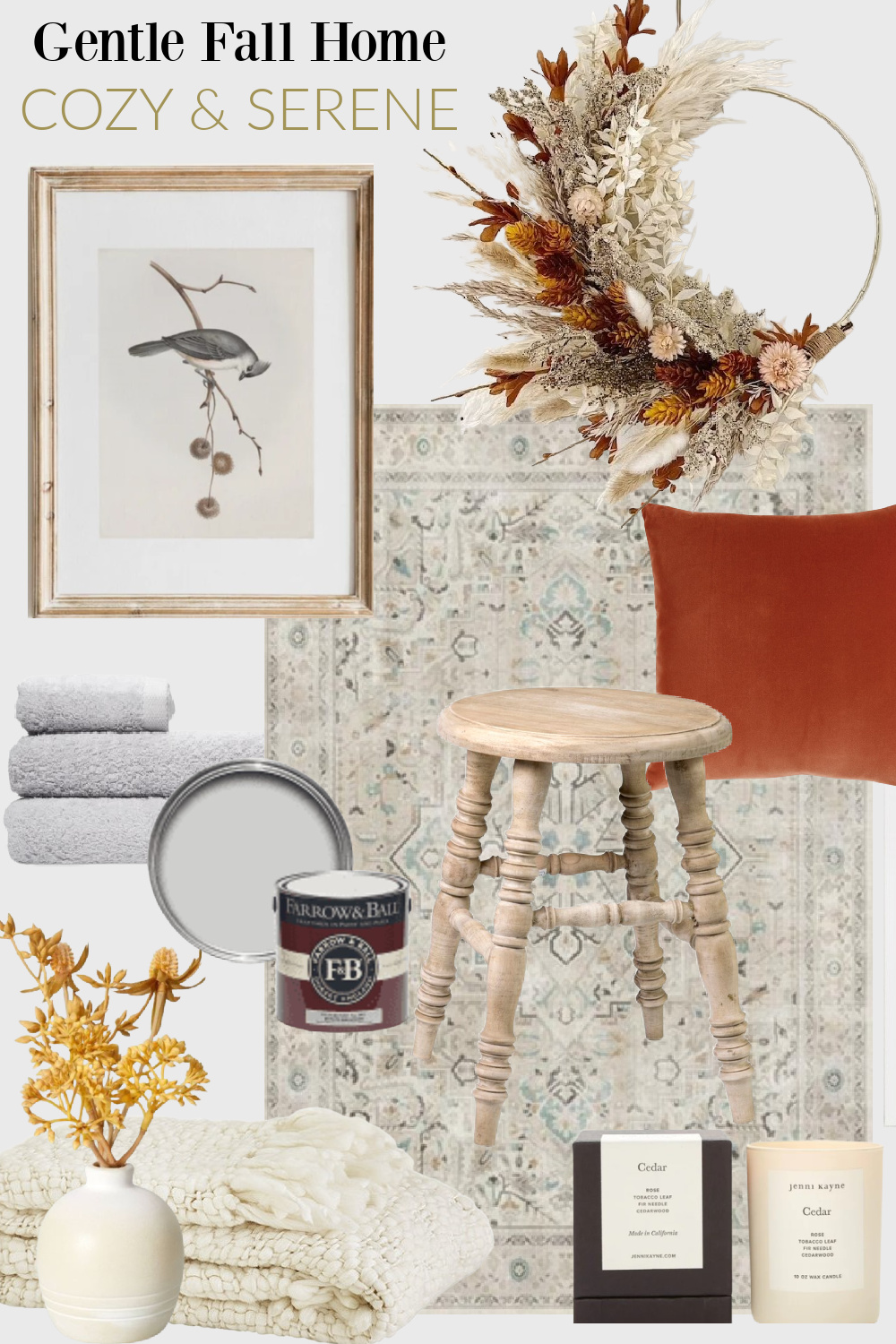 I independently selected products in this post—if you buy from one of my links, I may earn a commission.
Peace to you right where you are.
-michele
Shop for items you already intended to buy on Amazon RIGHT HERE, and also find home decor here to keep decor inspiration flowing on Hello Lovely!
Hello Lovely is a participant in the Amazon Services LLC Associates Program, an affiliate advertising program designed to provide a means for sites to earn fees by linking to Amazon.com and affiliated sites.