Realistic Country French Decor from Luxurious Ideas is my creative answer to the occasional grumbling I hear. Over the years, I have posted a ton of inspiring interior design, with a good measure of it falling within the FANTASY range. You know the homes! Professionally designed. Handcrafted and bespoke everything. Hefty budget. Top quality. Fiercely authentic. I'll receive push back of the sort, 'yeah, my home would look fabulous too with $10,000 Swedish antiques.'
This post contains affiliate links which I hope you will use since they won't cost you a penny extra yet may earn this blog a small commission.
Realistic Country French Decor from Luxurious Ideas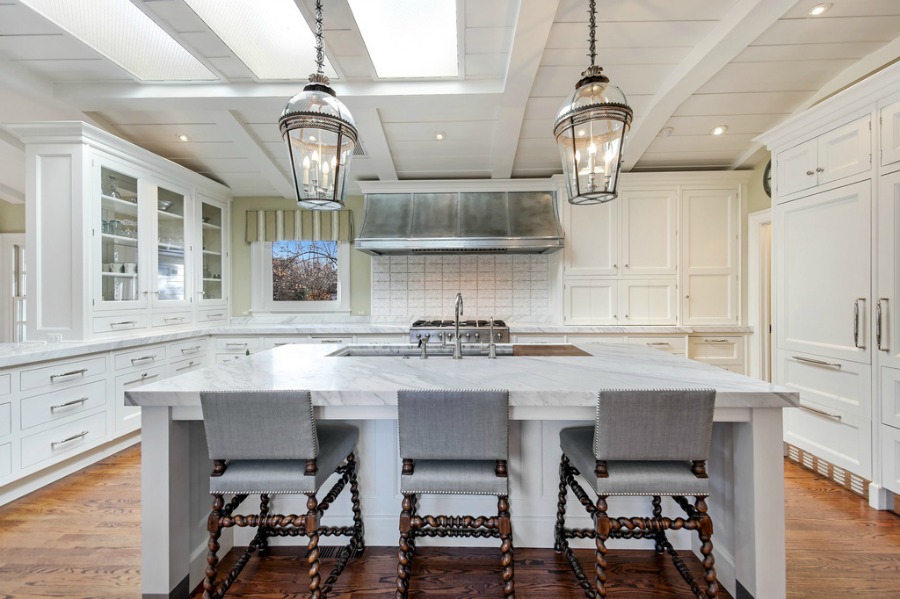 To be honest, I rarely have such thoughts myself despite not owning a single $10k antique. If you don't get hung up on provenance and allow yourself creative freedom, French country and French farmhouse style play awfully nice with a limited budget.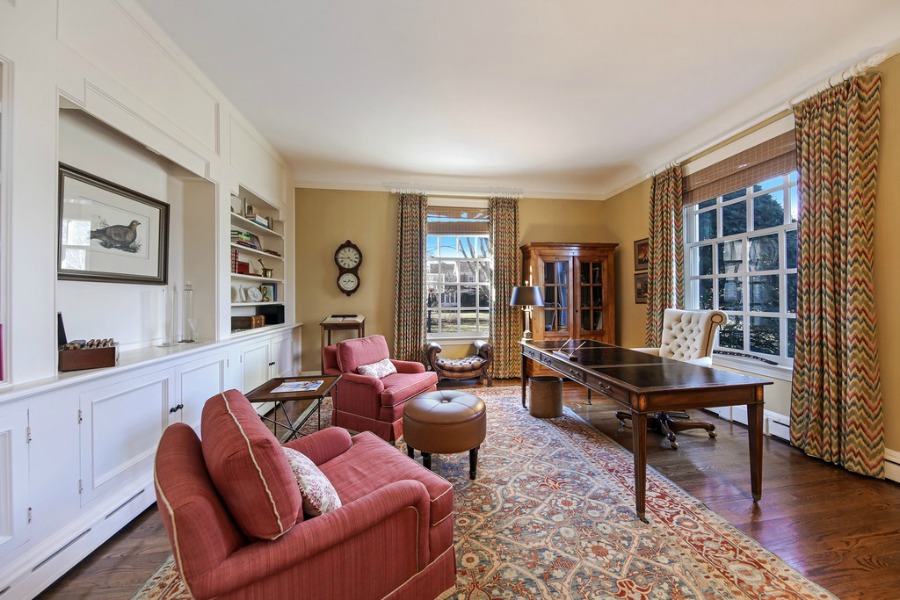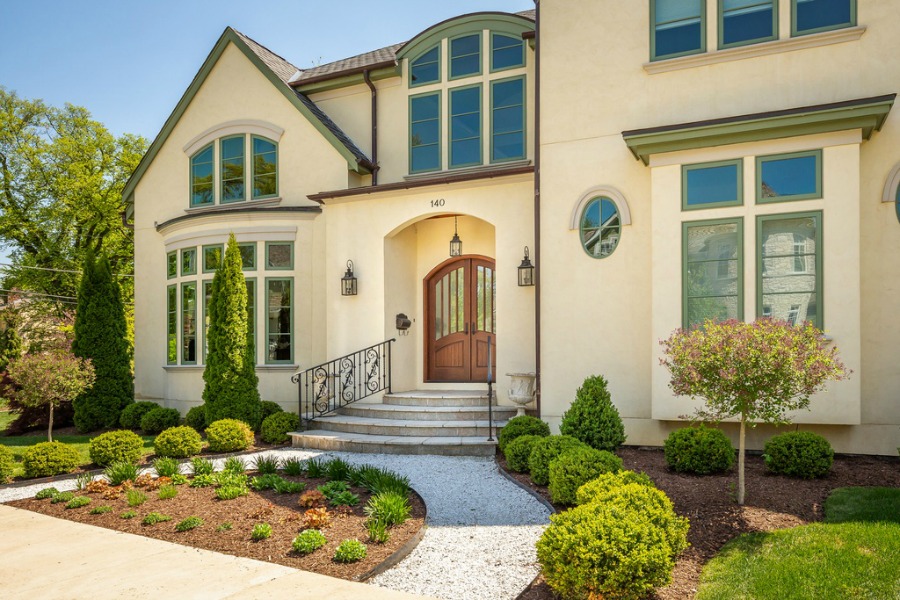 The success of the decor relies more on infusing French spirit and sensibilities rather than shopping the best stalls in Paris.
So these French decor ideas inspired by luxurious French inspired homes discovered in my neck of the woods are suggestions in that spirit.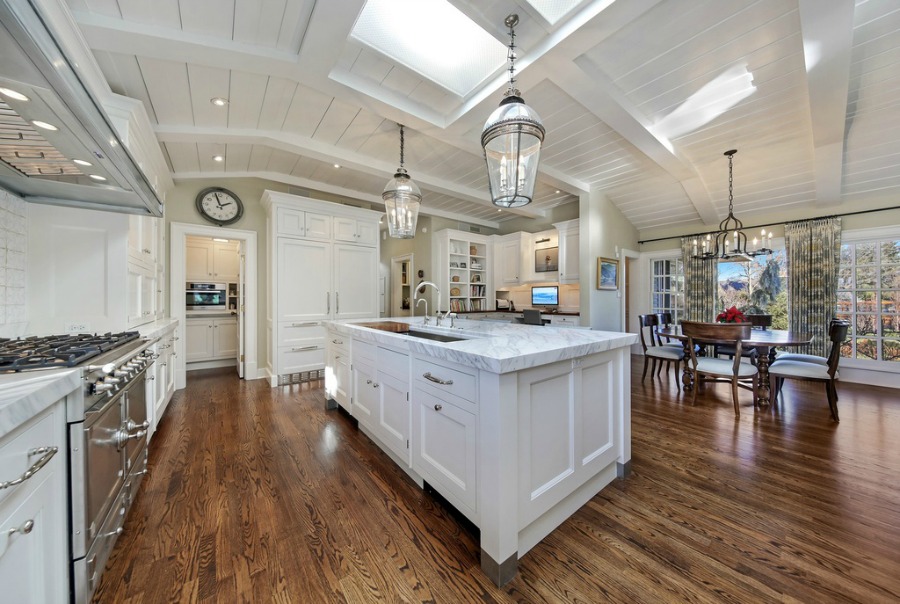 Ideas below attempt to provide a spring board for how you might begin to build upon a beautiful look for your French inspired room.
Decor Idea No. 1
Pale Green Wood Shutters
I know this first idea is not for every home and not even an interior design element! But making our own rustic wood shutters in our prior French home was not too difficult and awfully gratifying.
Even if your own home is not a sprawling country house in Provence, rustic wood shutters may add curb appeal and charm when you're going for European charm!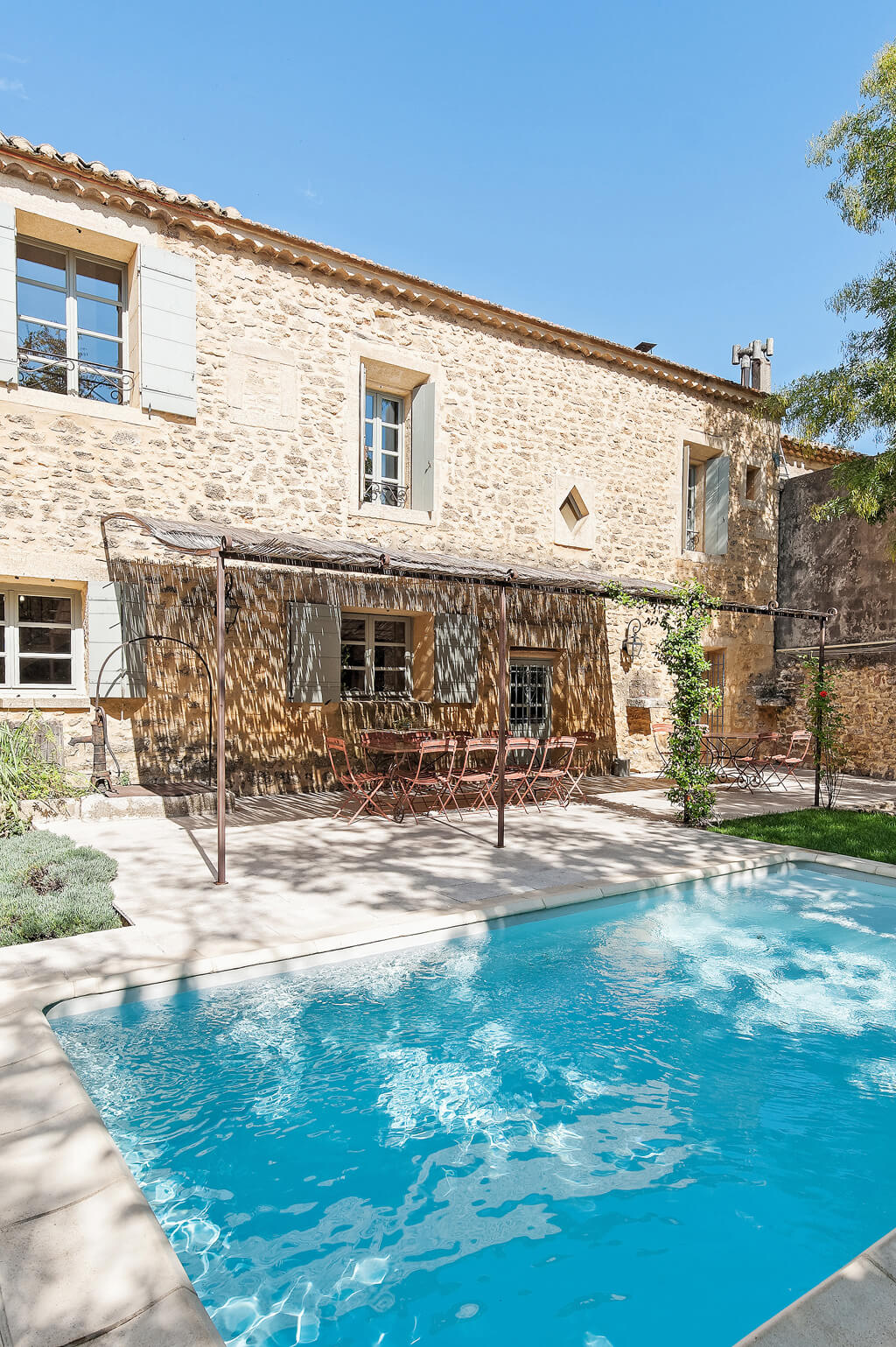 But which green paint for the shutters? I asked Charlotte of Vivi et Margot, who renovated a farmhouse in France, and she turned us on to:
Country French Decor Idea No. 2
Pale Painted Trim
There's something so elegant and pretty about light painted trim and woodwork, and I especially love the contrast with warm wood floors.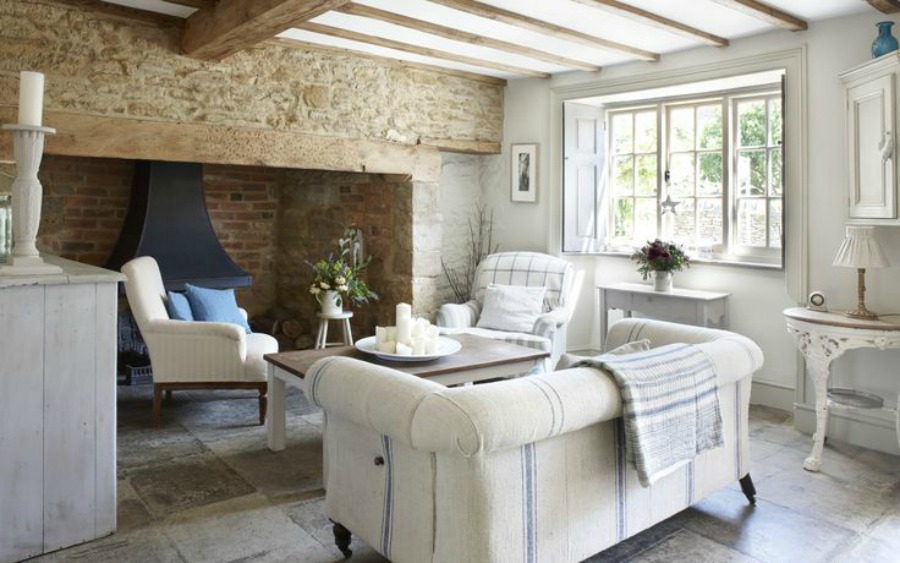 French Decor Idea No. 3
Romantic Wall Sconces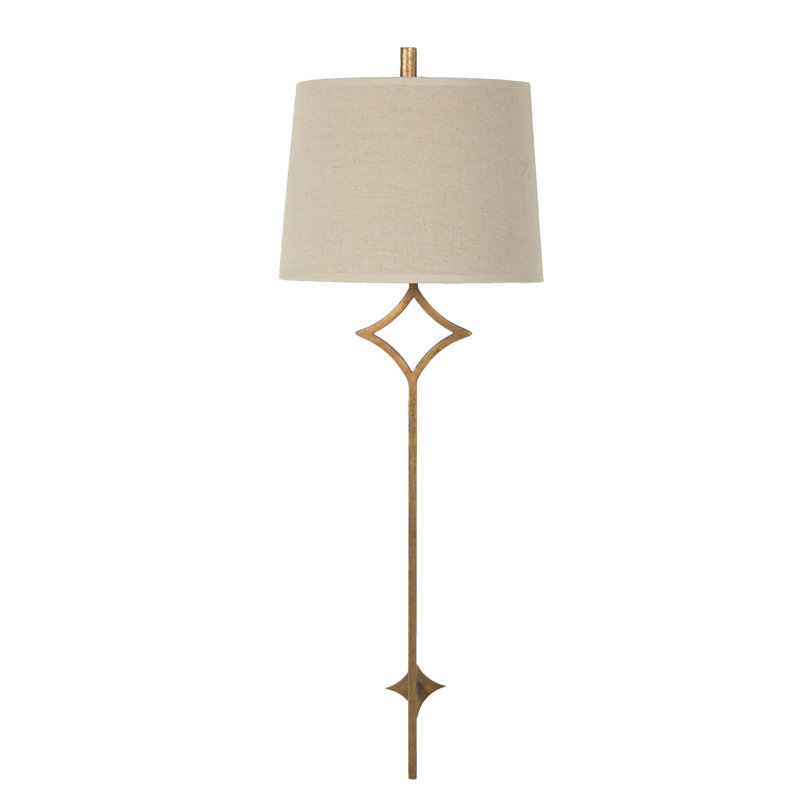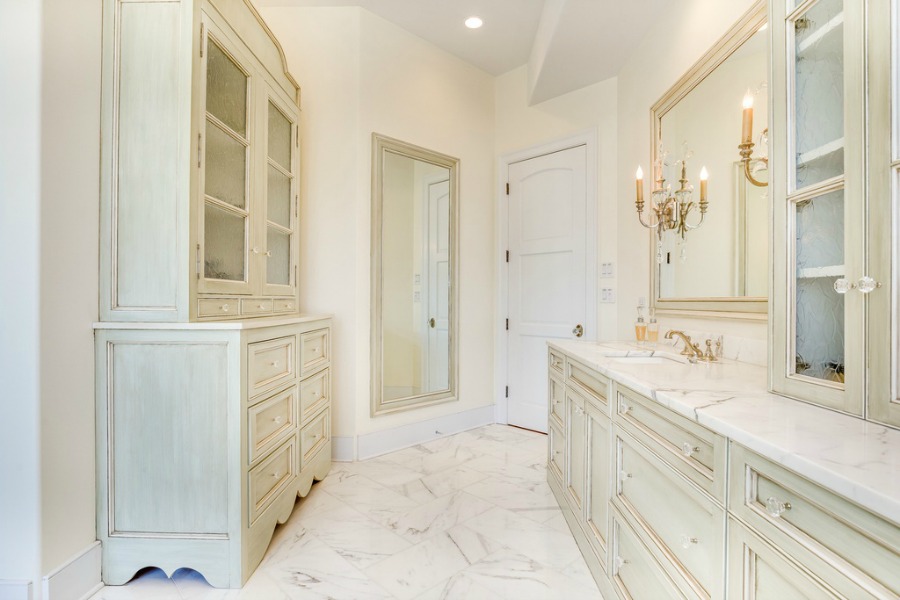 French Country Idea No. 4
Lovely Lanterns (Interior & Exterior!)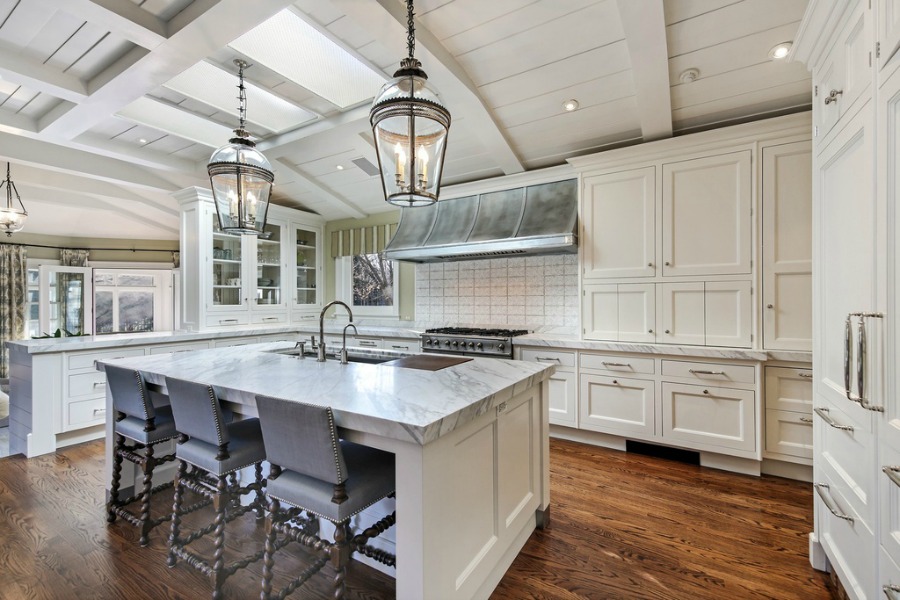 Need ideas for beautiful lantern pendant lights? See options HERE.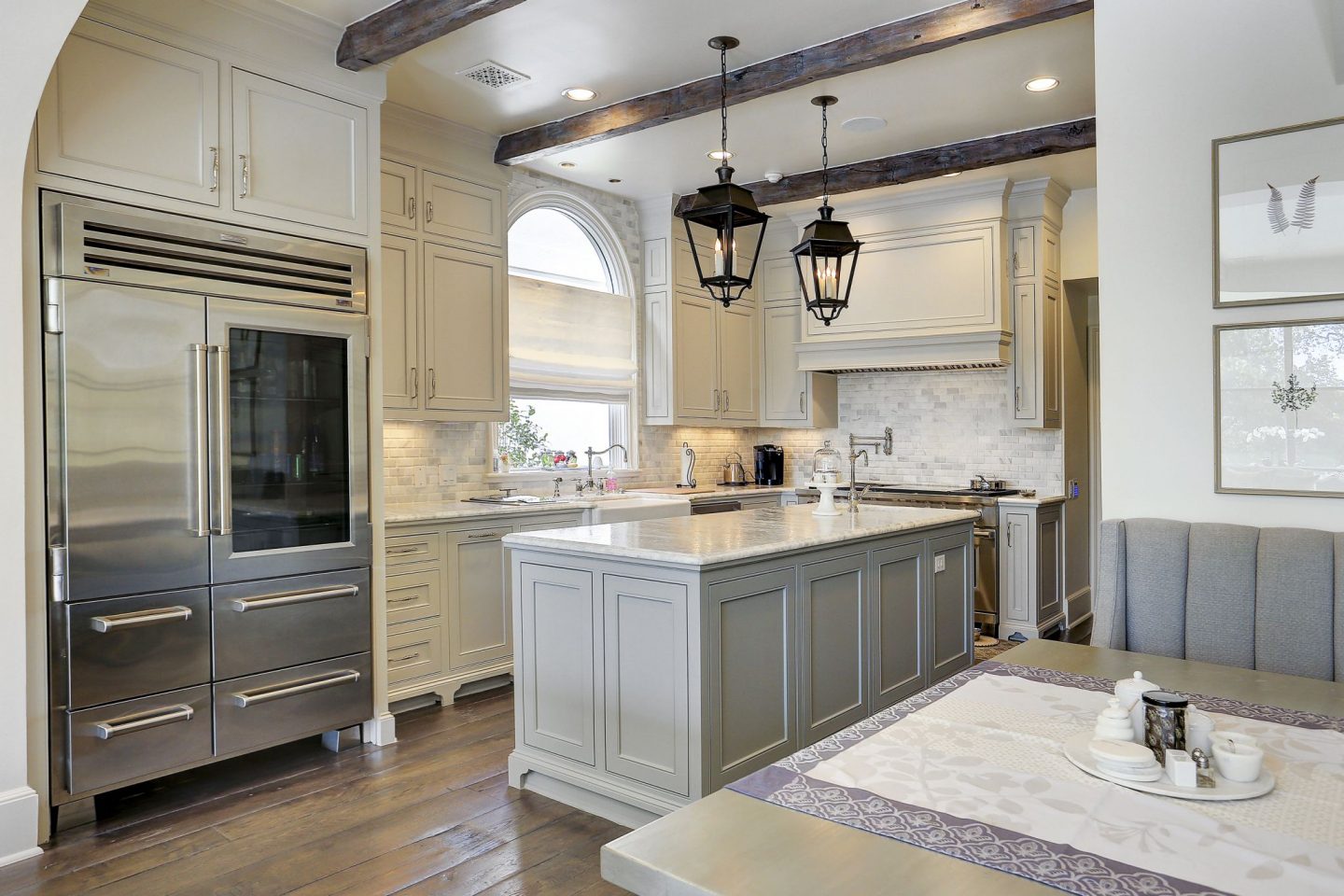 Decor Idea No. 5
French Fireplace Mantels
The thing is there is a French inspired fireplace mantel no matter what the budget. Want me to prove it?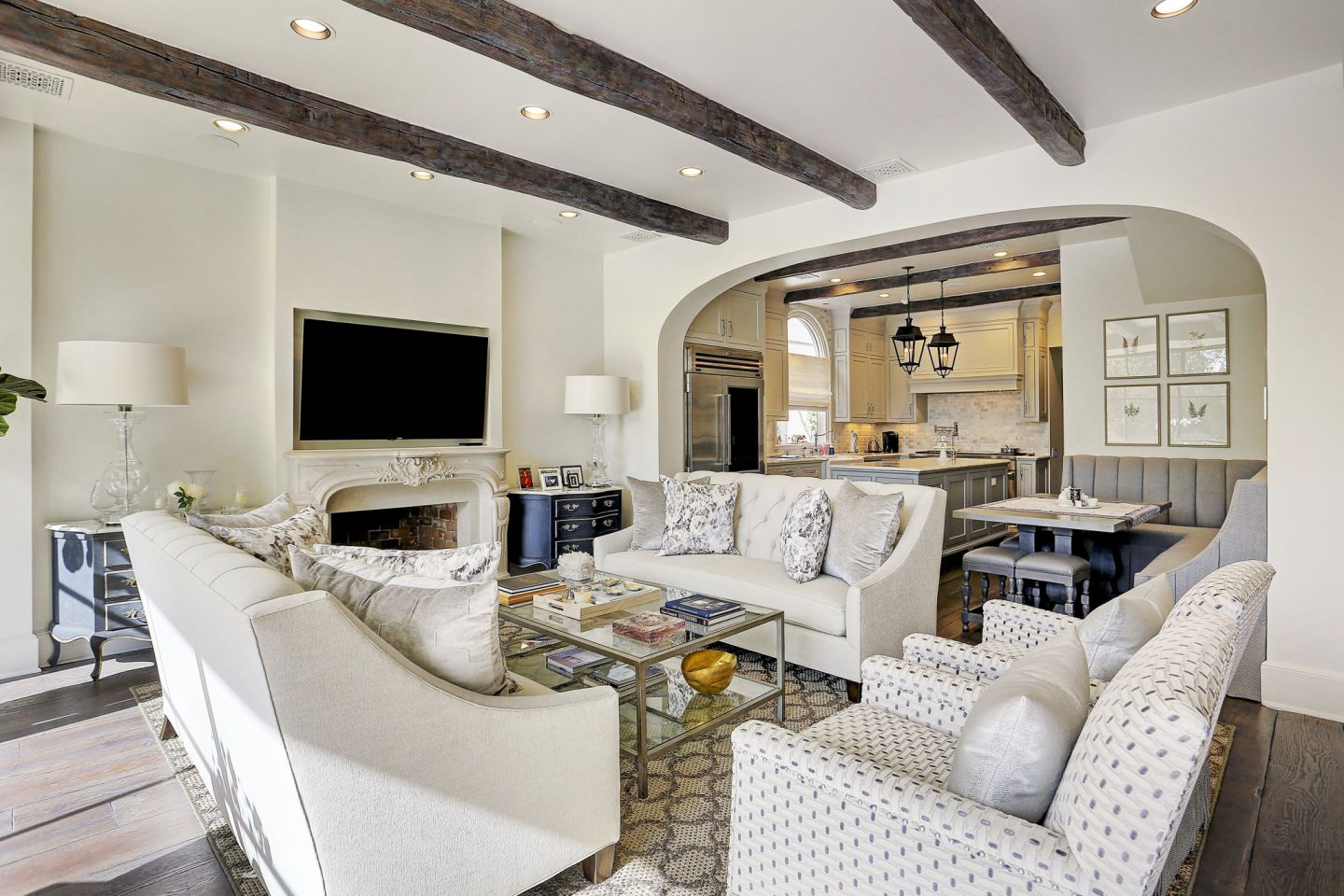 Some of you may recall the provenance of my own fireplace surround. I wasn't even shopping for one, but it found me.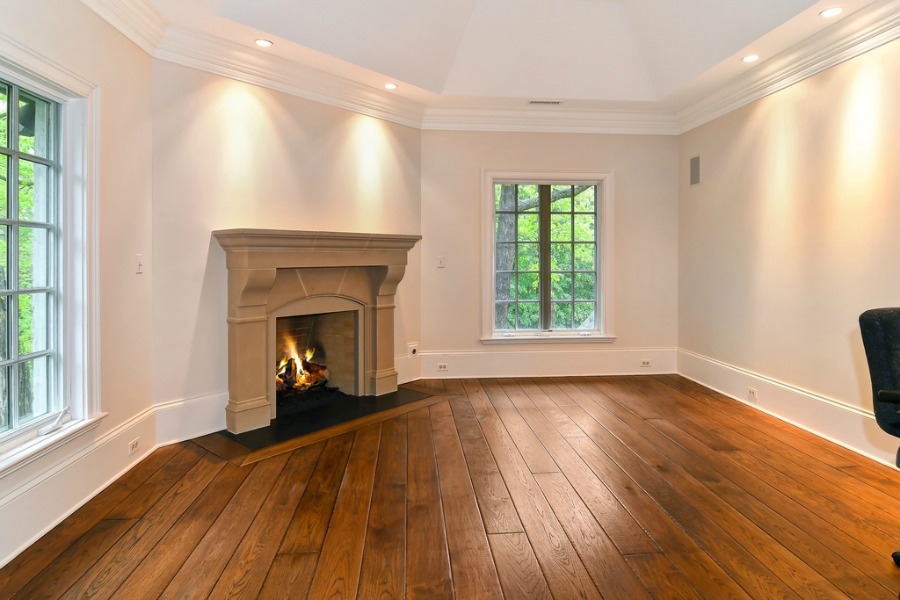 We rented a home for 6 months as we renovated our fixer, and when I drove by a garage sale a few houses down, I saw it. The homeowner was a contractor who got stuck with a French fireplace mantel for which he had no use. I snatched it up for a song, and he even delivered it to the new house!
Elegant & French Inspired Fireplace Surrounds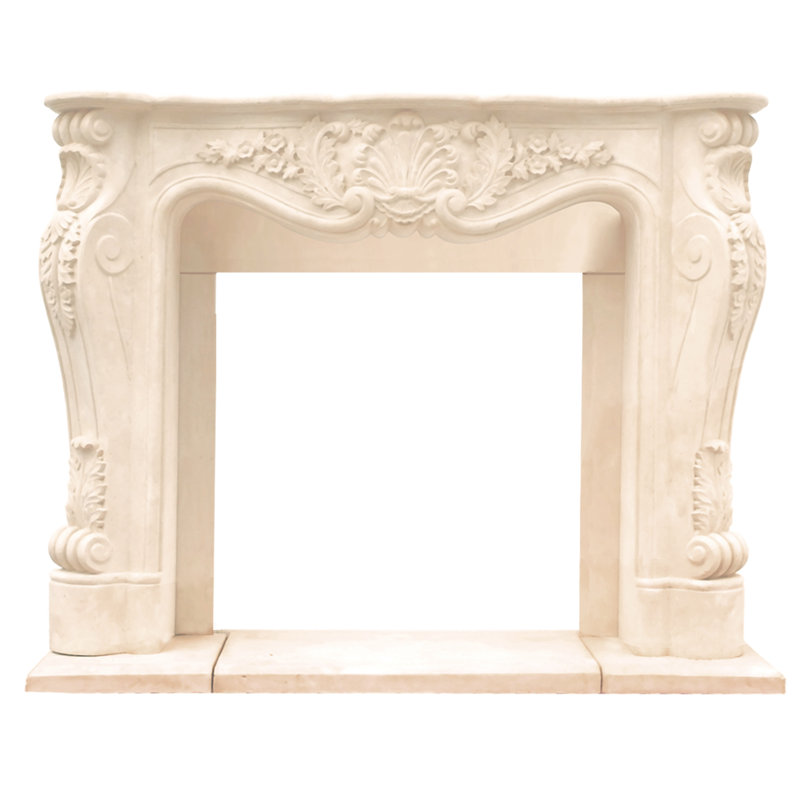 Idea No. 6
Candle Style Chandeliers
Find more lovely Aidan Gray French Country chandeliers RIGHT HERE.
Realistic Country French Decor Idea No. 7
Blue Grey French Hues
Realistic Country French Decor Idea No. 8
Cozy Romantic Daybed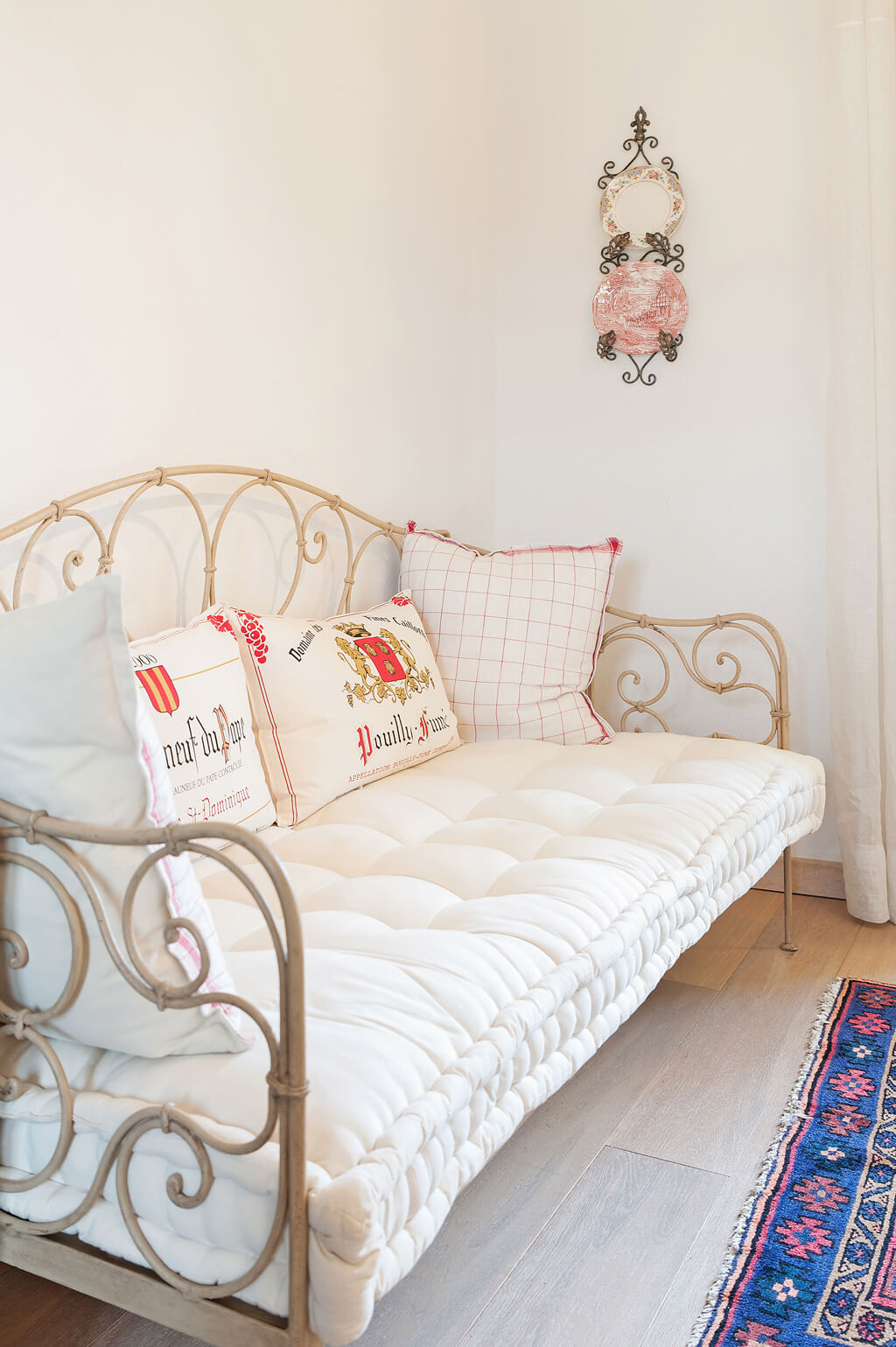 Realistic Country French Decor Idea No. 9
Charming French Chairs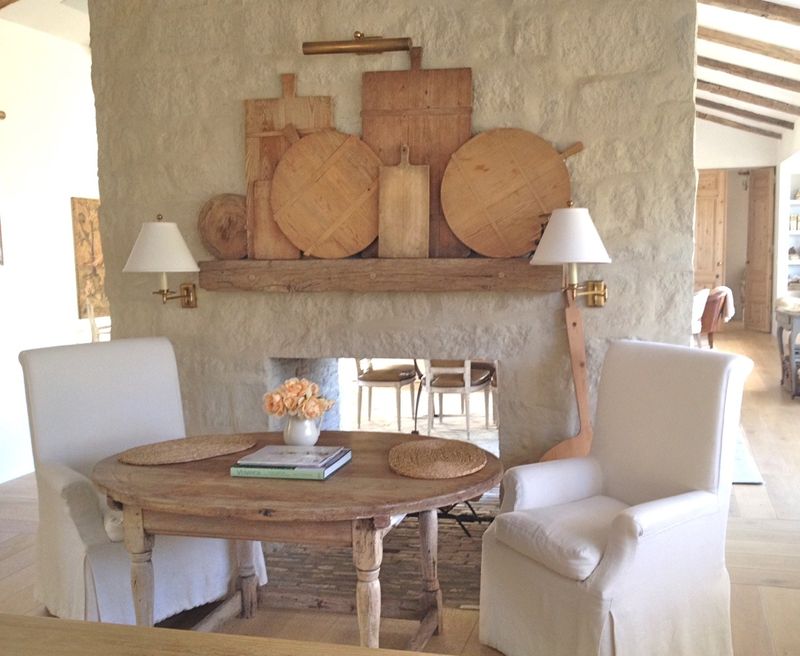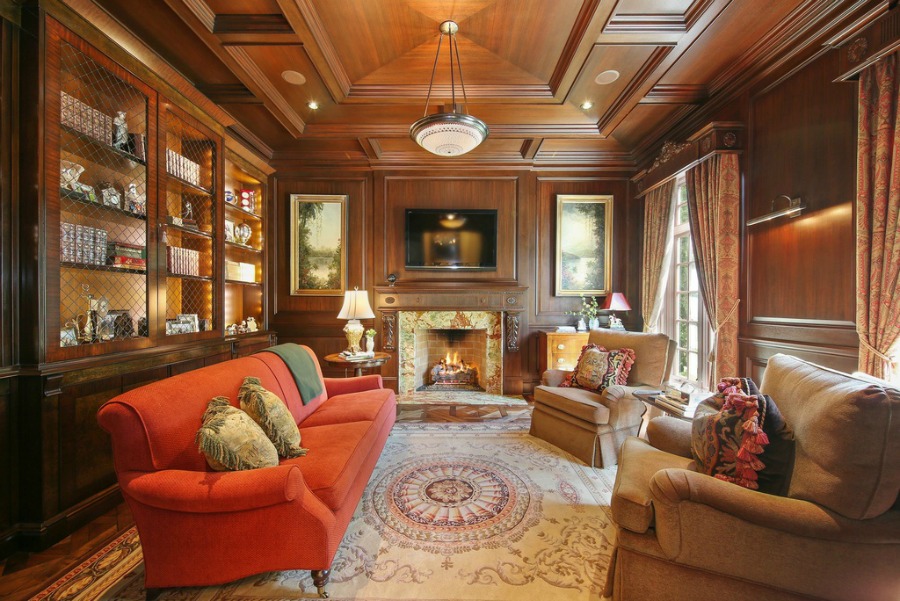 See THIS POST for lovely chair options!
Realistic Country French Decor Idea No. 10
Softly Chic Bathrooms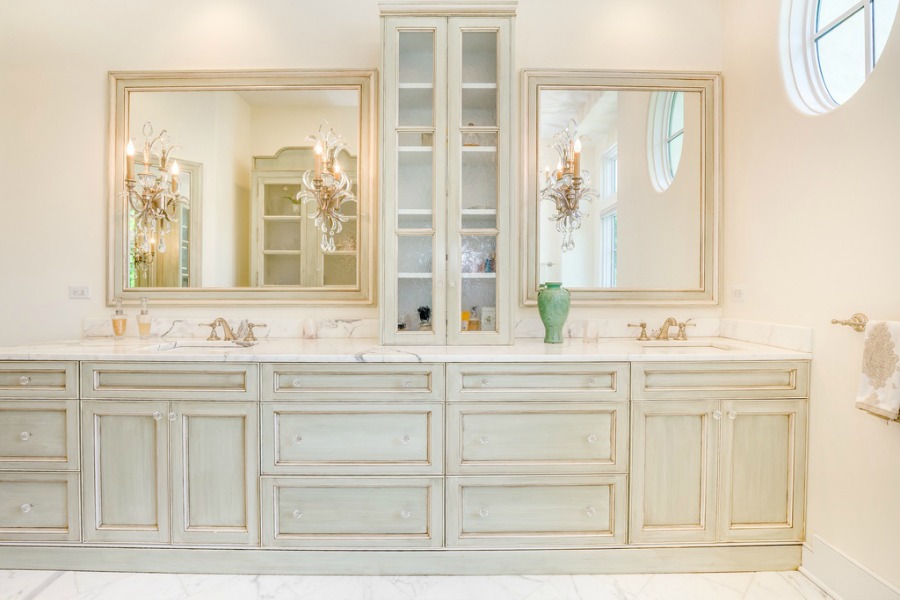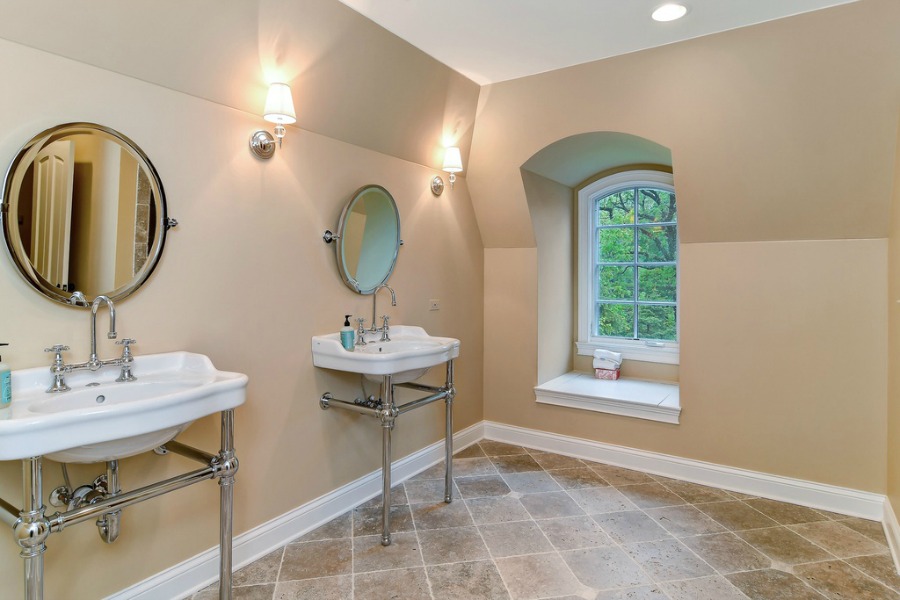 See these ideas for a bathroom console sink HERE.
See lovely options for bathtubs for French Country style RIGHT HERE.
Luxurious French Provicincial Home Tour…
We'll continue our exploration of realistic ideas to steal from luxurious Country French interiors in the second half of this post RIGHT HERE.
Please do visit my French Country and French Farmhouse boards on Pinterest and RE-pin THE LOVELY!
For a much more humble taste of rustic French Nordic style, see THIS.
I independently selected products in this post—if you buy from one of my links, I may earn a commission.
Please vote Hello Lovely for Best Written Blog right HERE – thanks so much!
Peace to you right where you are.
-michele
Shop for items you already intended to buy on Amazon RIGHT HERE, and also find home decor here to keep decor inspiration flowing on Hello Lovely!
Hello Lovely is a participant in the Amazon Services LLC Associates Program, an affiliate advertising program designed to provide a means for sites to earn fees by linking to Amazon.com and affiliated sites.