It's a grey rainy day here in my woodsy corner of the world. It's not ocean waves but rather woodpeckers, turkeys, squirrels, deer, and the occasional fox that color the view from my window. While a coastal home may be bound to a daydream, that won't stop me from creating a coastal cottage bedroom retreat! If you are isolated at home, now may be the ideal time to give your bedroom TLC. It is in that spirit I bring Coastal Cottage Bedroom Décor Ideas: Get the Look.
This post contains affiliate links which I hope you will use since they won't cost you a penny extra yet may earn this blog a small commission.
Too busy to read this loveliness now? PIN THIS POST to save it for later!
Coastal Cottage Bedroom Décor Ideas: Get the Look
Beautiful Beds for a Seaside Bedroom Retreat
Even though the amazing poster bed chosen for the designer's cottage bedroom above is discontinued (Universal Furniture Moderne Muse Maison), there are lovely ways to get the look.
This poster bed in a gorgeous shade of sage green, for example, is on sale right now for under $500!
The same style bed in white may be sold out…
Coastal Cottage Bedroom Bedding Ideas
Coastal Cottage Style Dressers & Nightstands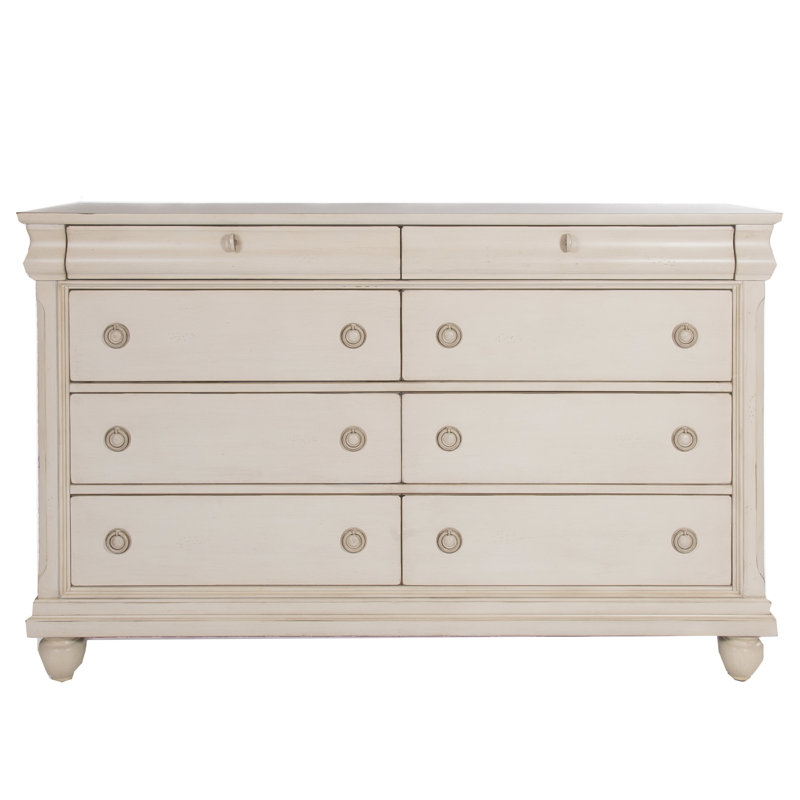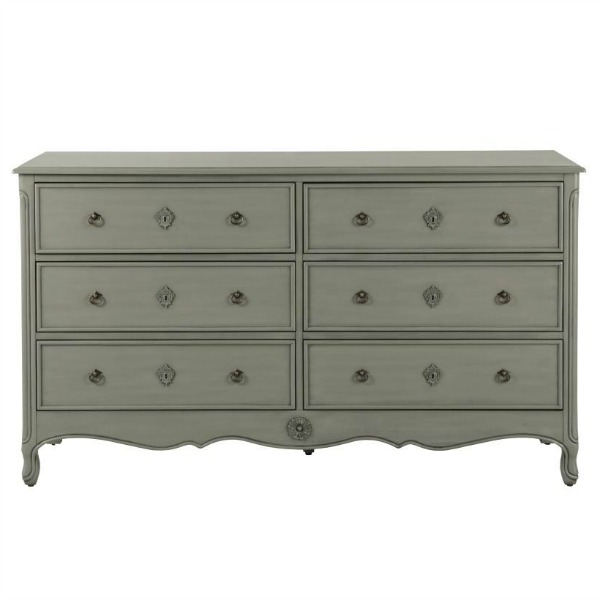 Bedroom Décor Ideas From My Bedroom
My own bedroom has been offering lots of comfort lately…the past month has not been easy with my Crohn's. In addition, weeks ago, I had symptoms consistent with the virus, but I have not been tested or hospitalized.
There were four days of asthma (foreign territory for me as I experienced it for the first time last June) followed by weeks of chills, aches, and exhaustion.
Today I feel more human and SO VERY GRATEFUL! This morning, I opened my eyes to see a chubby robin lingering at my window. Everything slowed down, and as I gazed at her, I thought, "You're so beautiful; do you even know how precious you are? And how I wish I could protect you from the elements, from the predators, and from the harm which may come."
Merging With a Moment
Just like that, heaven came down and glory filled my soul (anyone remember that song from Sunday School!?!) It was this reassuring sense a Divine Creator similarly gazes radiantly at me.
Do you also experience such comfort that a force for good and unconditional LOVE shines upon you and perhaps beckons surrender?
How will I become more entrusting of such love which allows unsavory circumstances, suffering, and resistance (or what I have come to recognize as "holy denying") to come?
It takes a pure lens to lean into such depth. And so much lovely grace.
Back to boudoir beauty…In my own cottage bedroom, there are plenty of nods to airy coastal design. Its color palette is marshmallow-y soft and muted with soothing whites, light grey and pale pink accents.
I brought in a mix of metals, white oak solid hardwood, and just-right-for-a woodsy-cottage planked alder doors. Here's a before of elements in our bedroom before we renovated: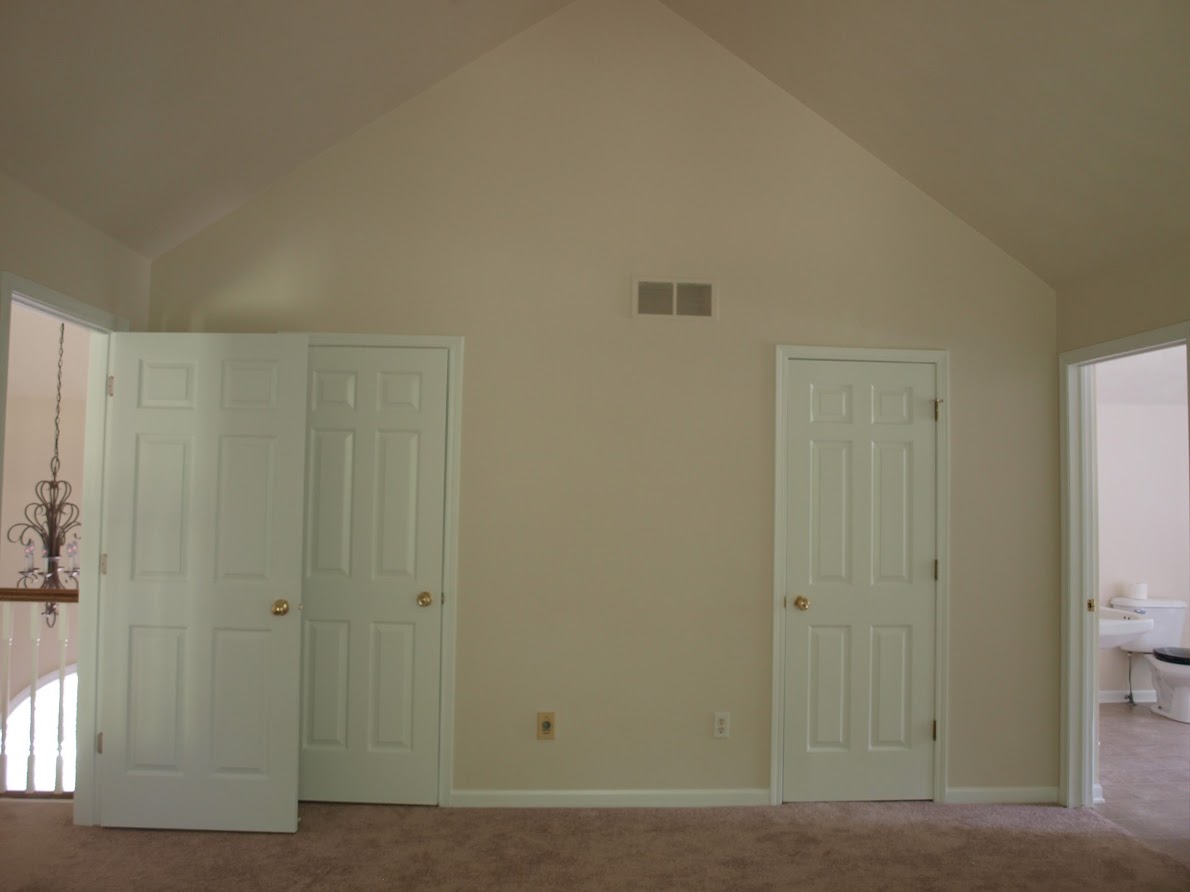 Rustic Wood Interior Doors
Door Hardware
Reclaimed Planked Wood Wall
Pale Color Palette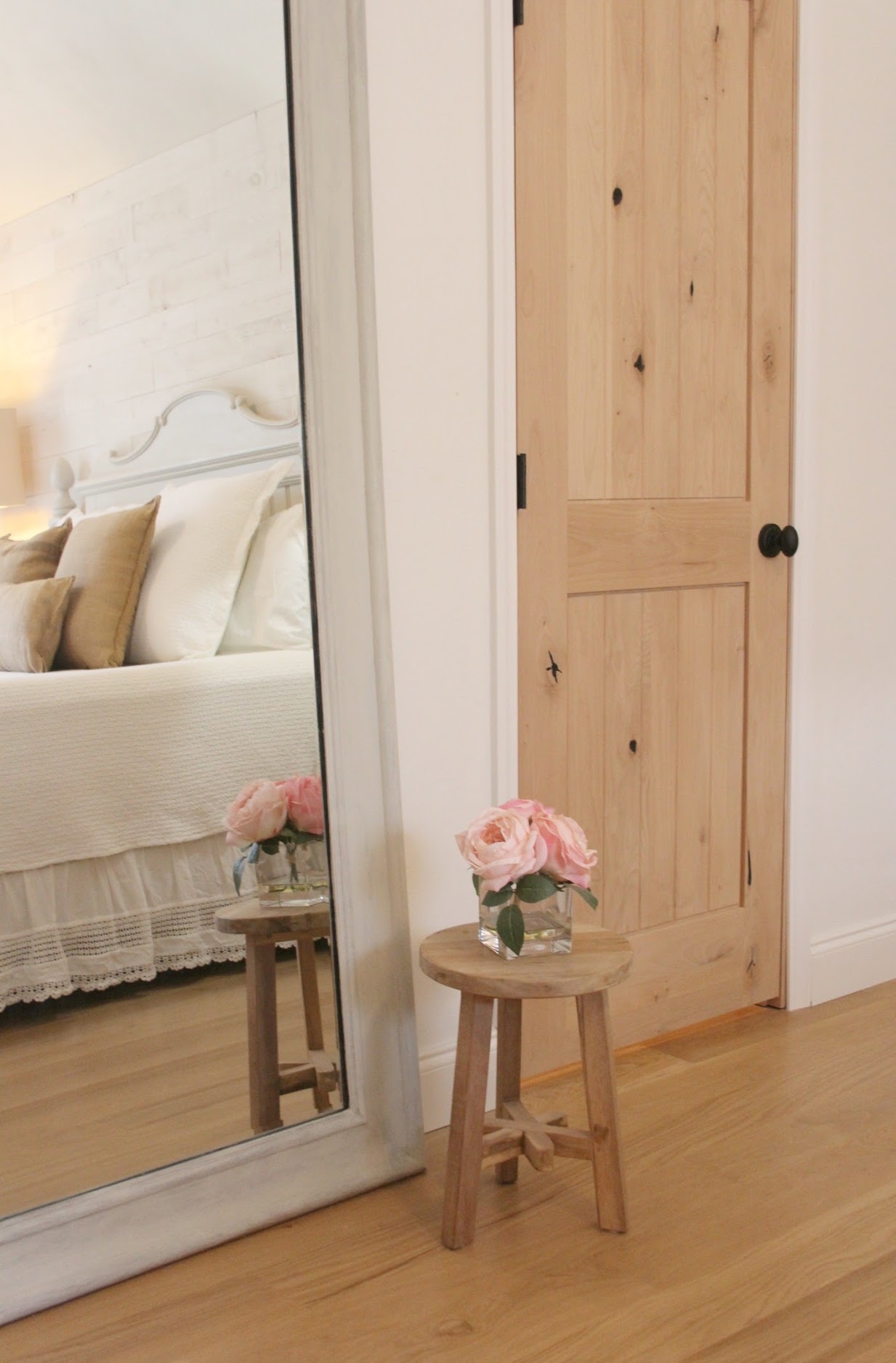 Accent Chair
The RH Belgian linen slipcovered chair in our bedroom served as a desk chair in our former home. We tend to think a chunky, overstuffed club chair or chaise is what is needed in the bedroom. However, sometimes a smaller scale chair–even those labeled 'dining chairs'–may do the trick.
Considering an upholstered dining or accent chair? These are relatively inexpensive and often also sell out.
Simple White Coastal Cottage Inspo
Light Blue Bedding
Traditional Swing Arm Sconces
Coastal White Bedside Tables
A Swing!
What a dream to have an adjoining patio or porch off the bedroom!
I guess we don't need a porch to swing…how about a swing in lieu of a bedroom chair?
Coastal Style Rattan Pendants
Airy Parsons Style Side Tables
Navy Blue Lamps
Coastal Linen Headboard Ideas
Blue & White Quilt
Faux Built-ins!
As I toured older homes on the market (before sheltering in place when our son was house hunting), I noticed many bedrooms lacked a closet. Here's a ready-made alternative with coastal cottage good looks which might cost thousands of dollars to create from scratch.
Obviously, this dreamy hall tree would work beautifully in a mud room too and could be built-in for a more custom look.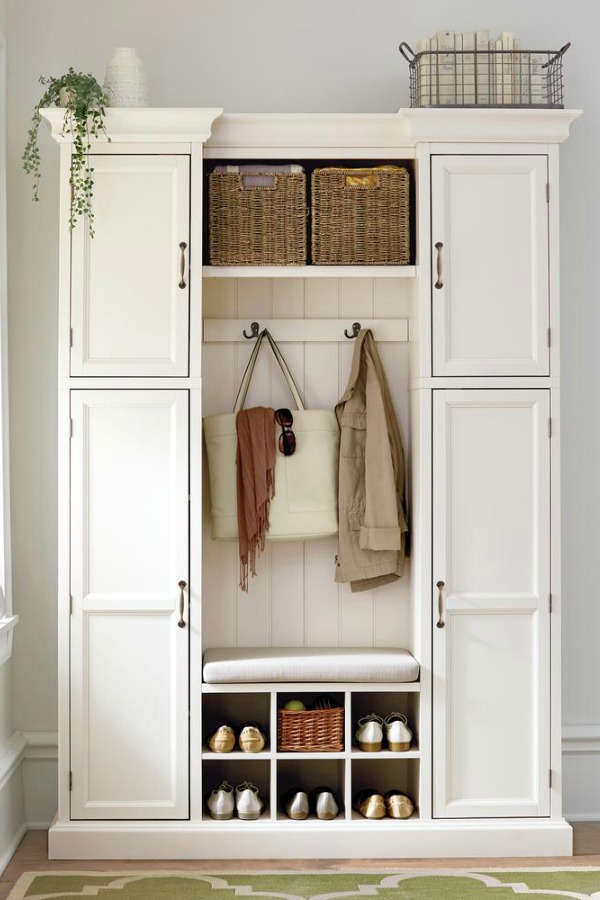 Tranquil Bedroom Mood Board
Find more inspiring bedroom ideas to pin RIGHT HERE.
1.Chair|2.Chandelier|3.Rug|4.Art|5.Nightstand|6.Bench|7.Paint|8.Pillow|9.Bed|10.Lamp
For more coastal cottage inspiration see these stories.
Coastal Beach Mini Tour!
What if your coastal dream could come true by thinking SMALLER? Hmmmmmm, see what you think of this sweet beach mini tour!
Here's another cottage in Key West you might like.
I independently selected products in this post—if you buy from one of my links, I may earn a commission.
Peace to you right where you are.
-michele
Shop for items you already intended to buy on Amazon RIGHT HERE (not just items in posts) or for home decor here keeps decor inspiration flowing on Hello Lovely!
Hello Lovely is a participant in the Amazon Services LLC Associates Program, an affiliate advertising program designed to provide a means for sites to earn fees by linking to Amazon.com and affiliated sites.