A few weeks back, we chatted about getting organized in the new year RIGHT HERE. Then, I shared decluttering lessons from an expert after discovering an incredible new book examining personality types. In today's Tidying Up My Home: Late Winter we'll explore an online organizing course I completed and highly recommend. If you are ready to learn some key lessons for not just tackling home organization but for sustaining an orderly nest, you'll want to read on!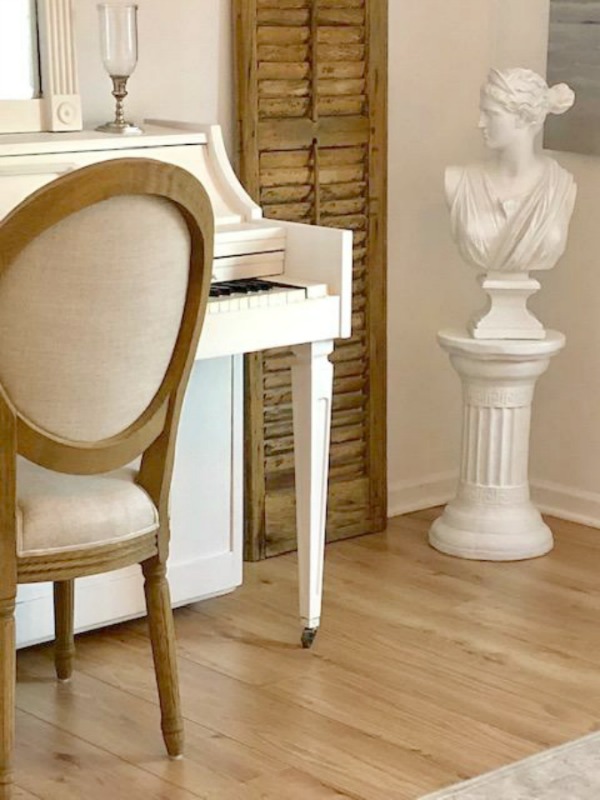 Tidying Up My Home: Late Winter
Click here for the organizing course which provided more 'aha' moments than I can say and equipped me with confidence and structure to address the closets and piles I have been ignoring. Best of all, by using the code HelloLovely50, you can get a 50% discount, bringing the cost down to a friendly $50! That is incredible value for the rich instruction included.
This post contains affiliate links which I hope you will use since they won't cost you a penny extra yet may earn this blog a small commission.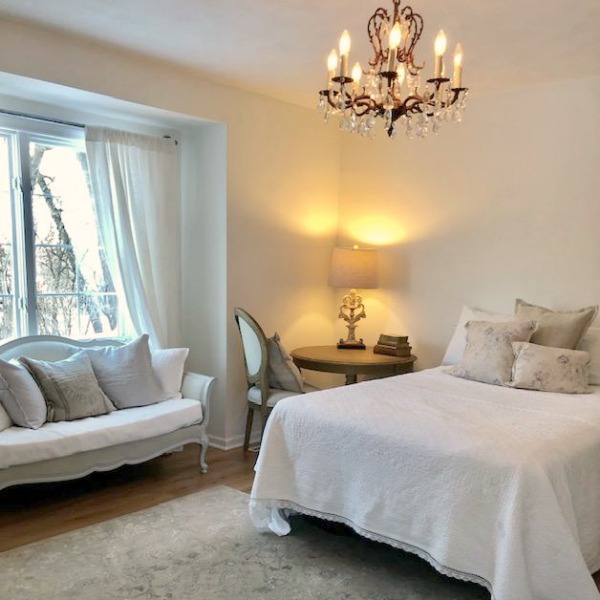 Organizing Expertise From a Delightful Author With a Sense of Humor!
The organizing guru and instructor, Cassandra Aarssen has a gift for calming fears, demystifying processes, and simplifying everything. Instead of linking to expensive storage systems and products, she continually points to the vast array of options at the dollar store. I so appreciate her authenticity and sense of humor!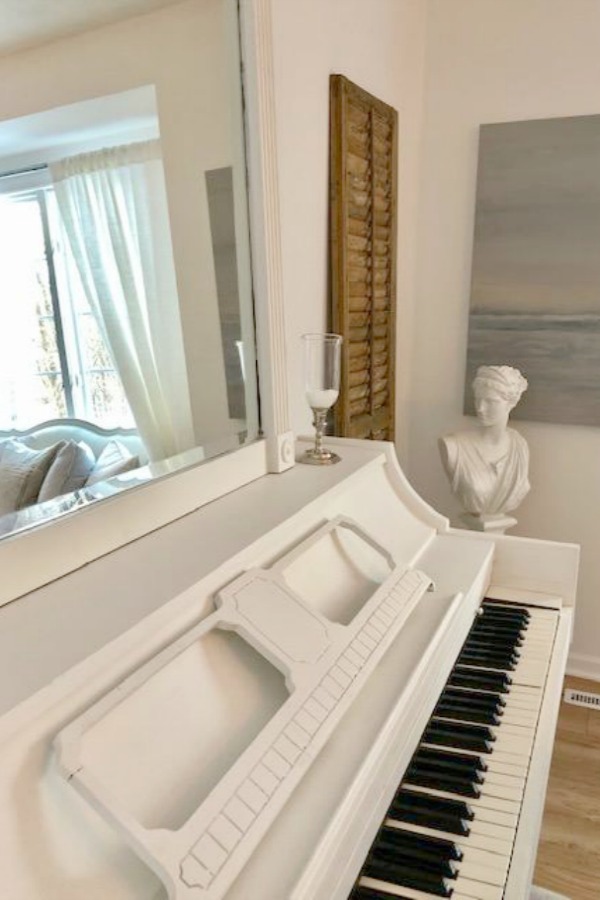 Is an Organizing Business For You?
If ever you have considered offering organizational services as a pro, you'll be happy to know this course will certify you to do just that.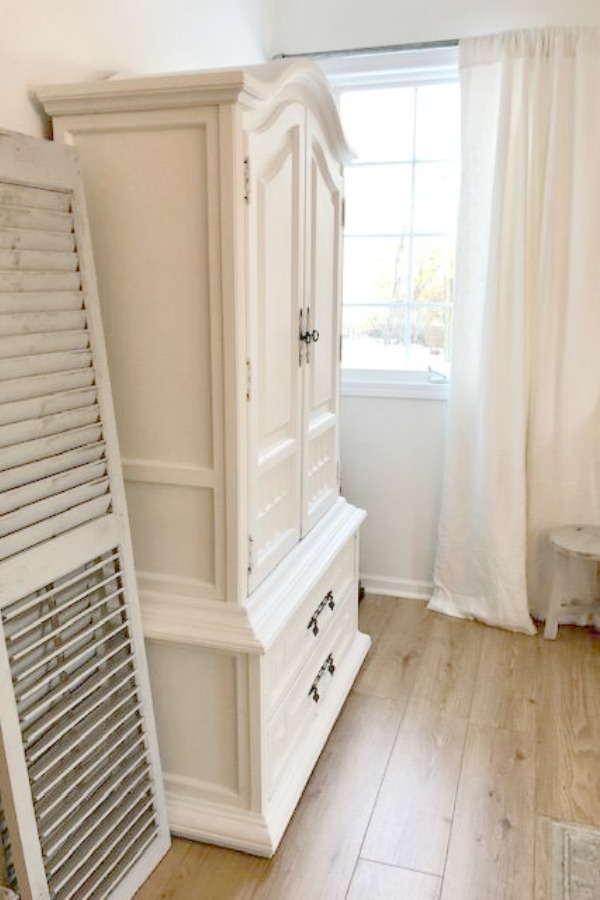 It was Aarssen's outstanding book that captured my imagination and led to my interest in her organizing expert course (don't forget to use code HelloLovely50 for 50% off!).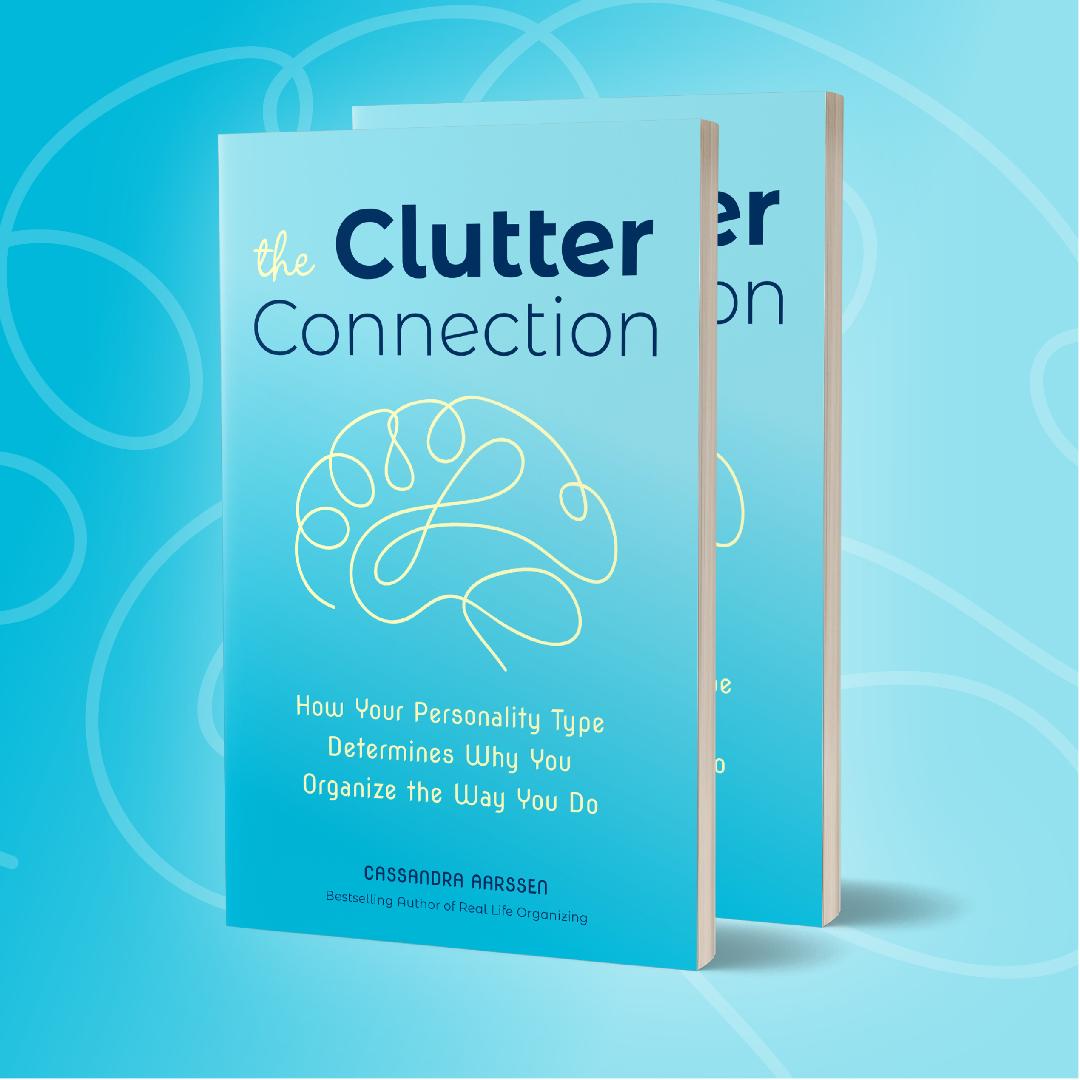 Identify Your Clutterbug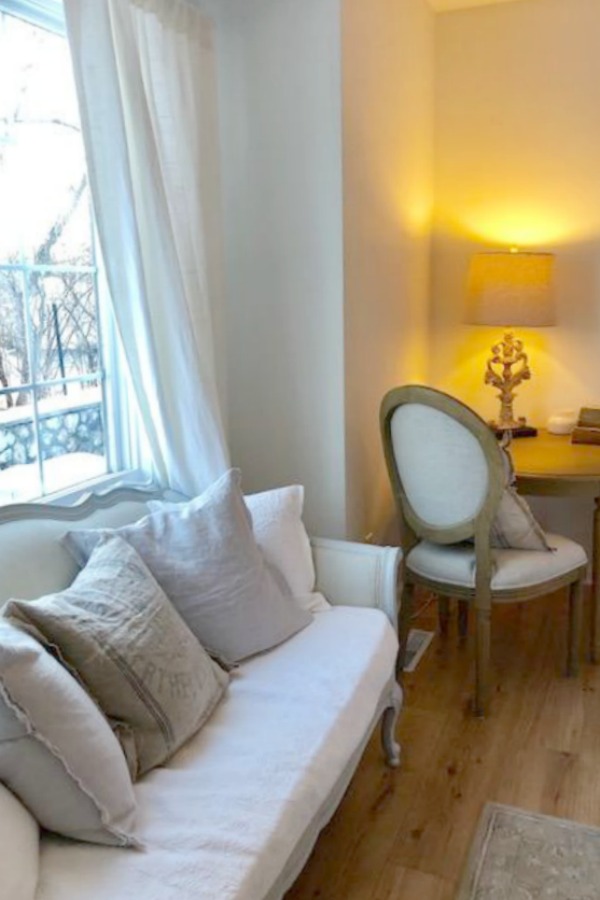 Getting Organized In My Studio
Even though I'm not nearly done decorating or organizing my studio, which is this guest bedroom you're seeing with my $10 French country settee (I painted it, fabric and all!), I have made great progress.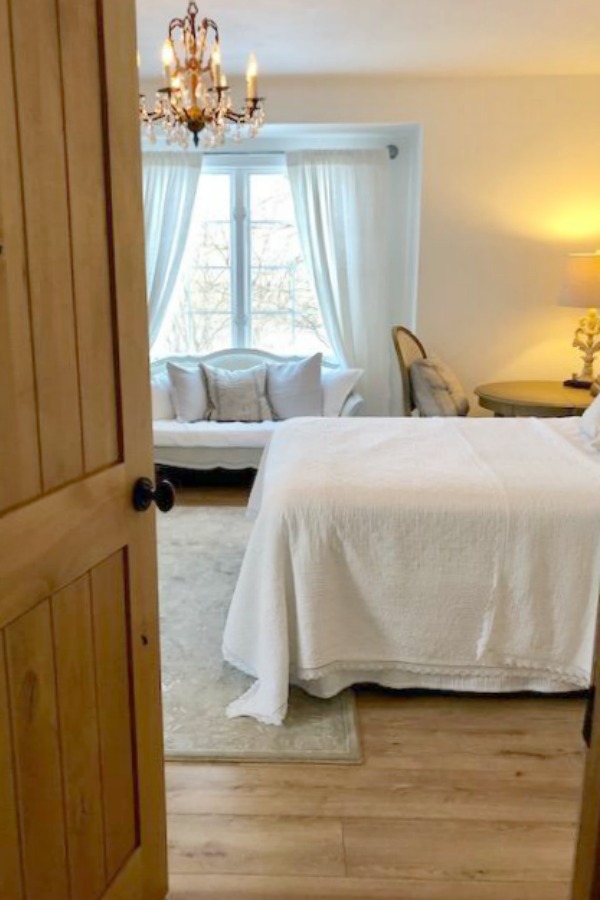 I sorted and purged everything from the closet and this armoire below, finding all sorts of stuff to donate and sell!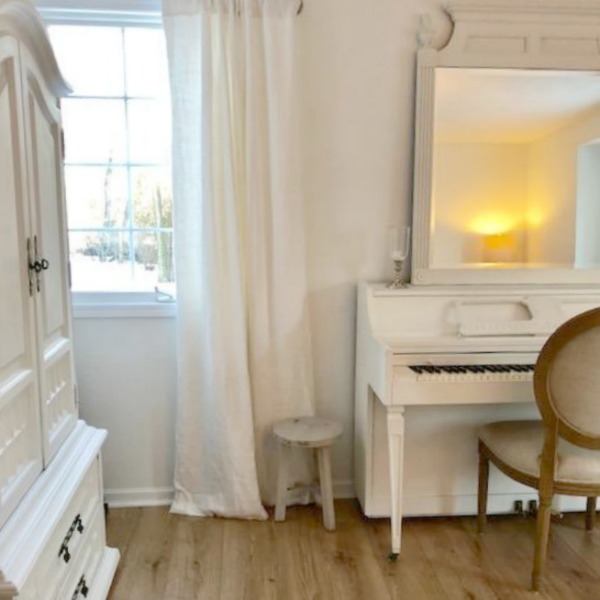 Design Details in the Studio
If you follow me on Instagram (Follow me, pretty please!), you may remember we tackled the flooring in here last July. It's a super low cost laminate product that matches the white oak hardwood we had installed in the rest of the house. I paint in here so I wanted something I wouldn't have to baby and I wanted an easy installation with no fumes. Total cost? Shhhhh! Around $125 for the product which we installed in one afternoon, and it is wonderful to live with!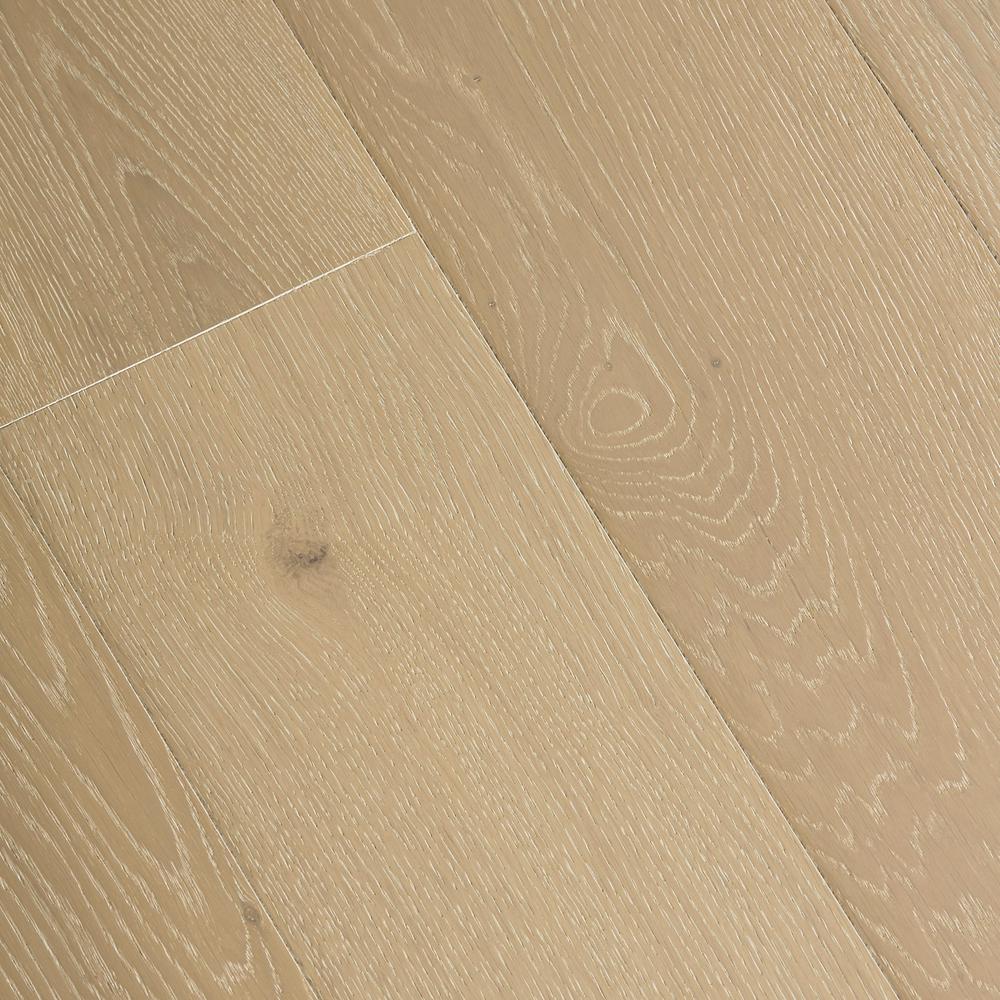 Before/After Story in the Works!
I'll show you before/after pics of the closet and armoire organization when it's complete!
Kitchen Organization Has Begun
I have also been taking about 15 minutes per day to chip away at organizing tasks in the kitchen.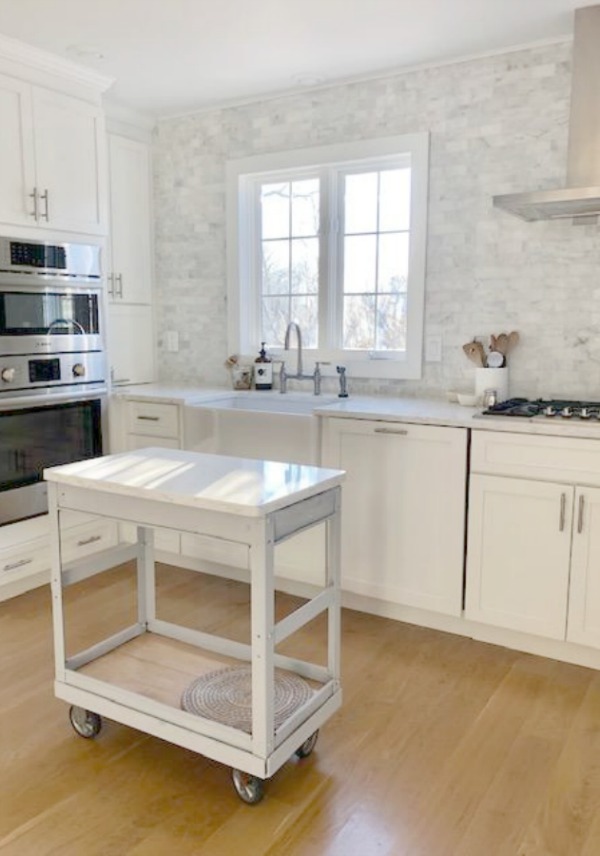 I started with organizing the pull-out pantry drawers which hold food, and I was shocked at how little time it took me. One of the wise tips I learned in the course was to set a timer to better understand the actual time a lot of household tasks require. Often, we dread particular organization tasks because we think it will take us too long when in reality, it may be just a few minutes!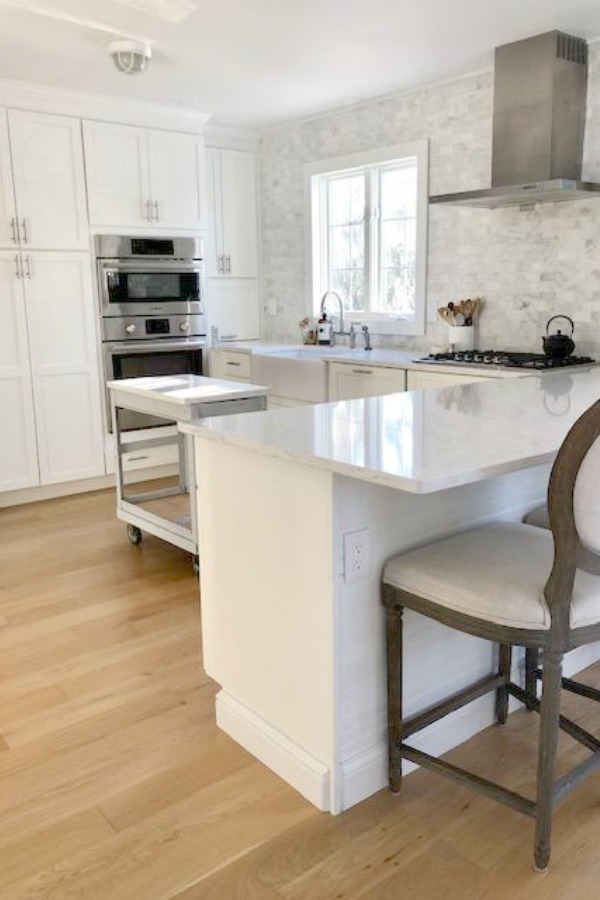 Less Clutter = More Work Space
I snapped these for you quickly – no styling as you see! With a small kitchen like ours where there is always something cooking or baking, I need to keep counters relatively free of clutter.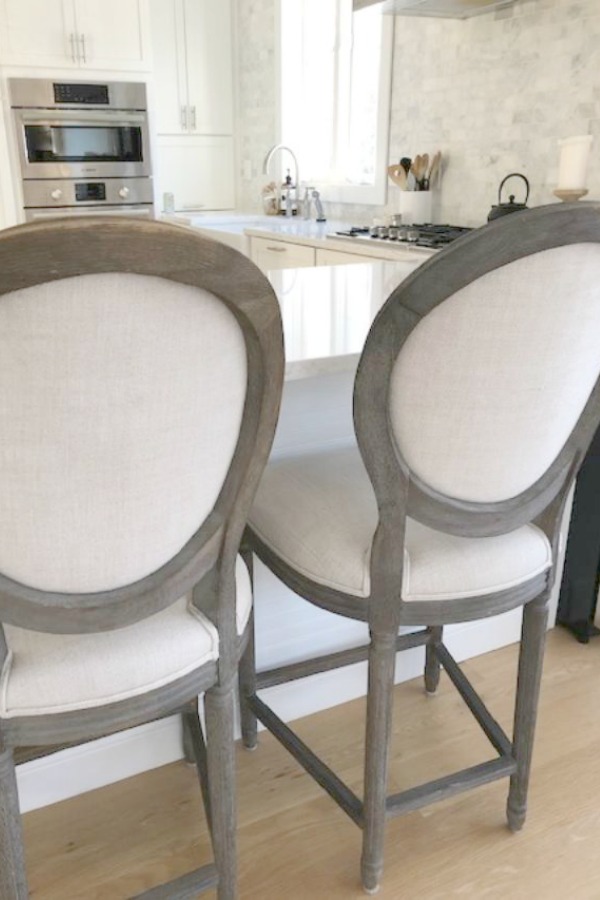 The countertop material is Viatera quartz (Minuet) which you can read about RIGHT HERE. I still love it!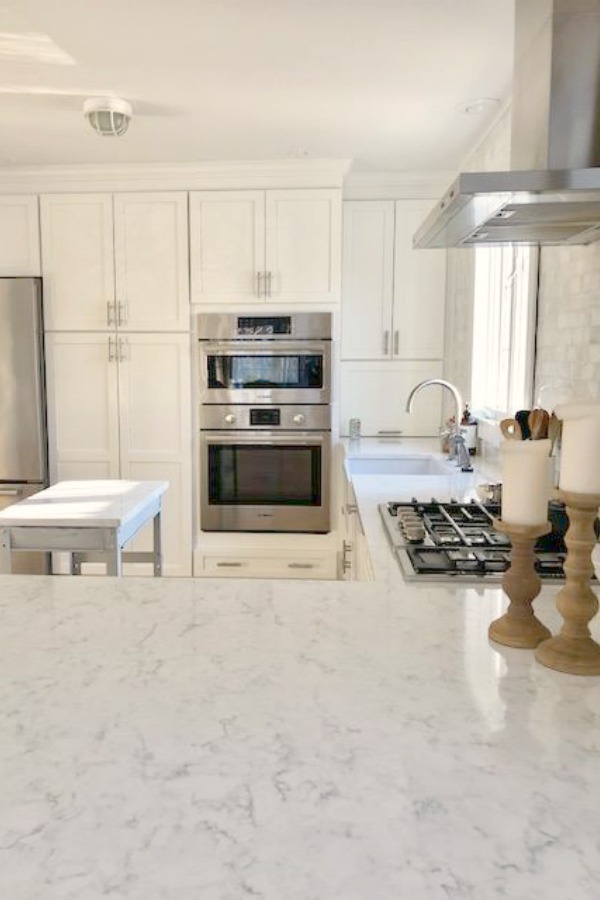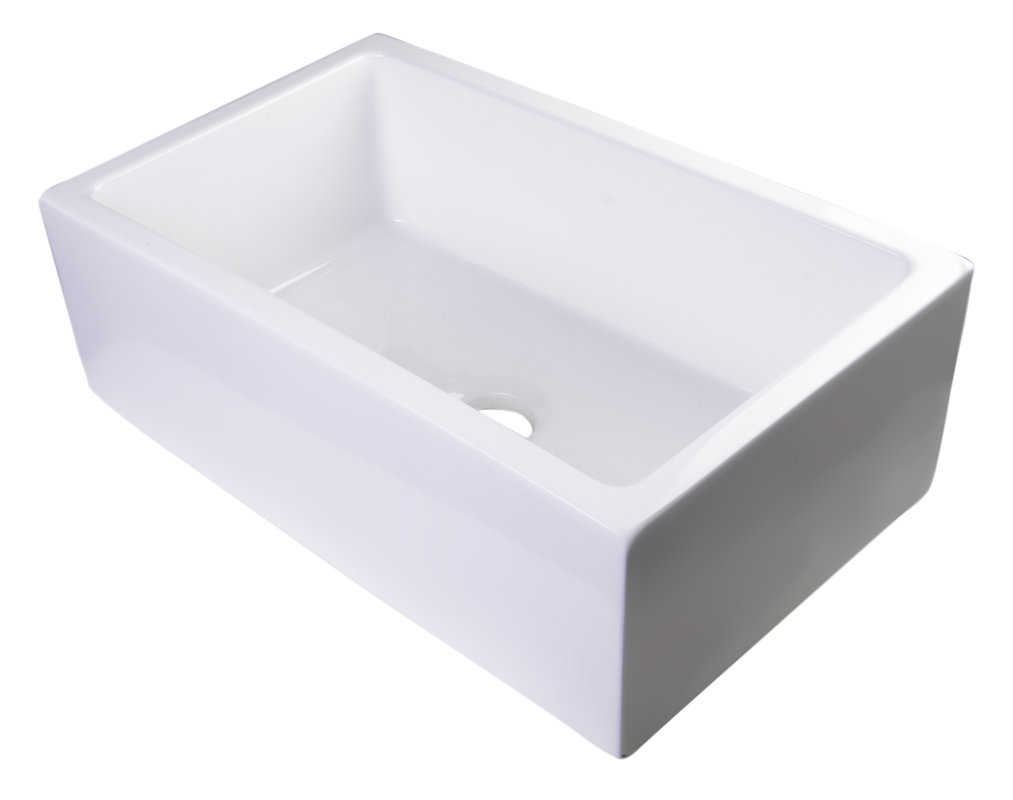 Design Details in Our Kitchen
I wanted to show you some perspectives in the kitchen I haven't shared in the past. Notice the wall perpendicular to the frig wall? We covered it with wood beadboard, installing it horizontally instead of the traditional vertical.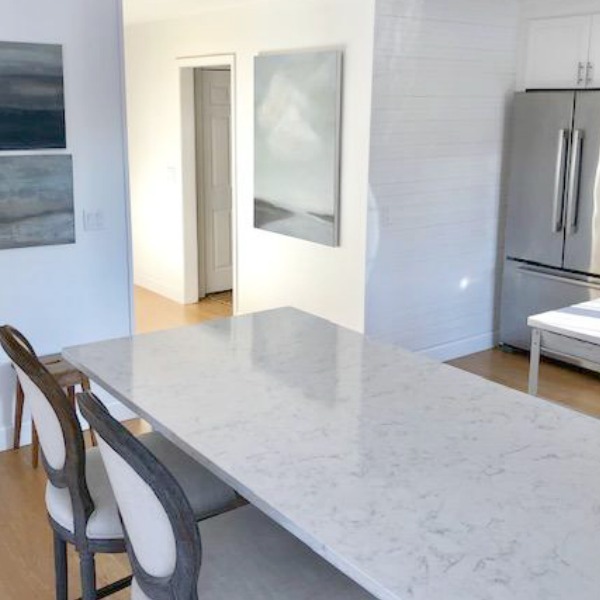 The wee little vintage industrial cart I topped with quartz gets used more than I can say!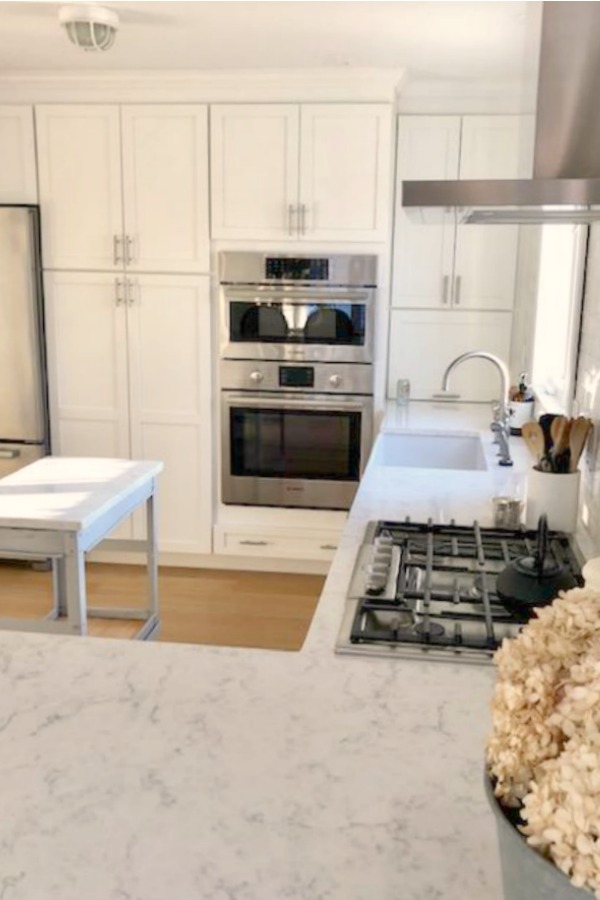 Organization Underway in Dining Room
French doors lead to the dining room. I purged the shelves of my etagere in there since I wanted a change AND they were feeling busy. I'll share pics when I have them styled.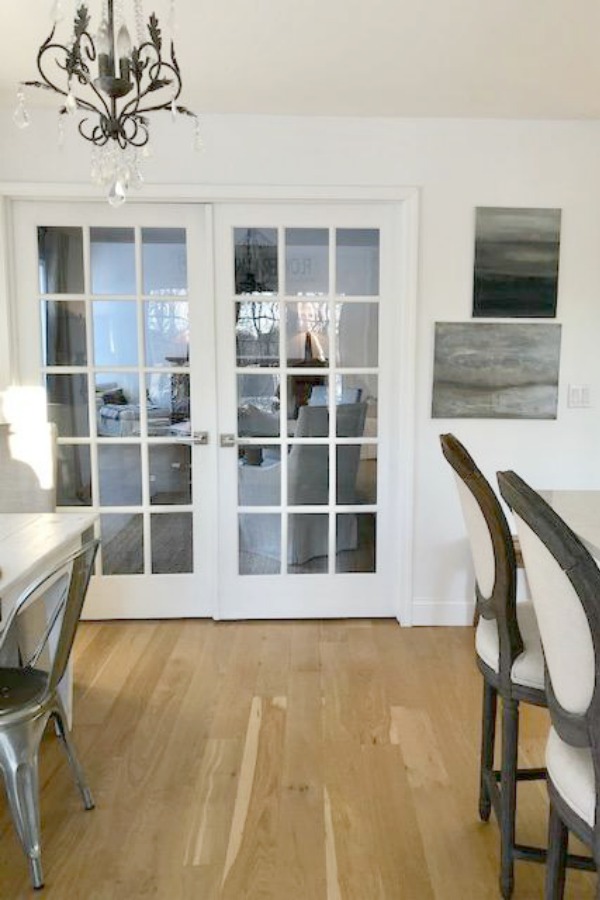 I like living with original art, even in the kitchen!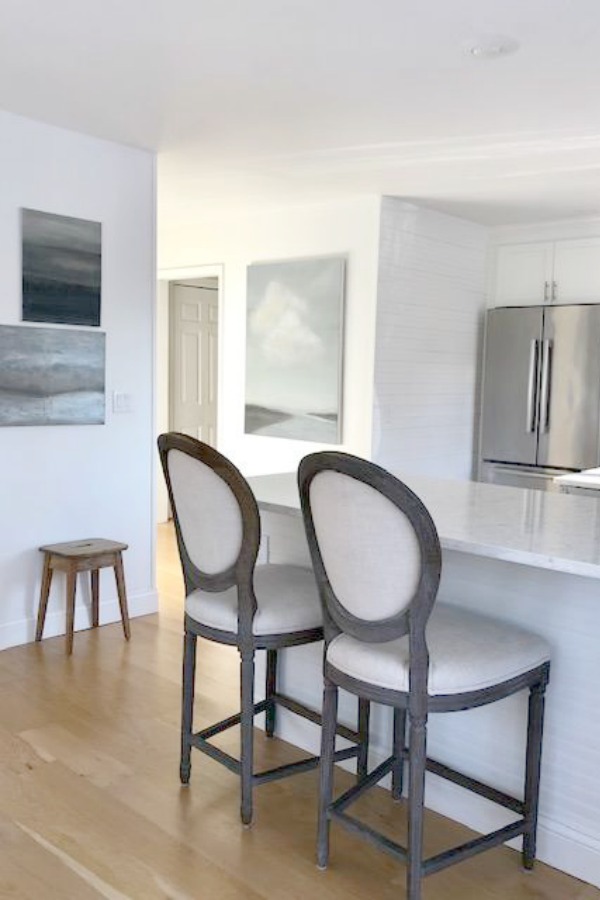 The wall of Shaker style cabinetry where the frig and ovens are has a very clean, European, and modern feel. When space is limited, using all of the vertical space like this makes sense.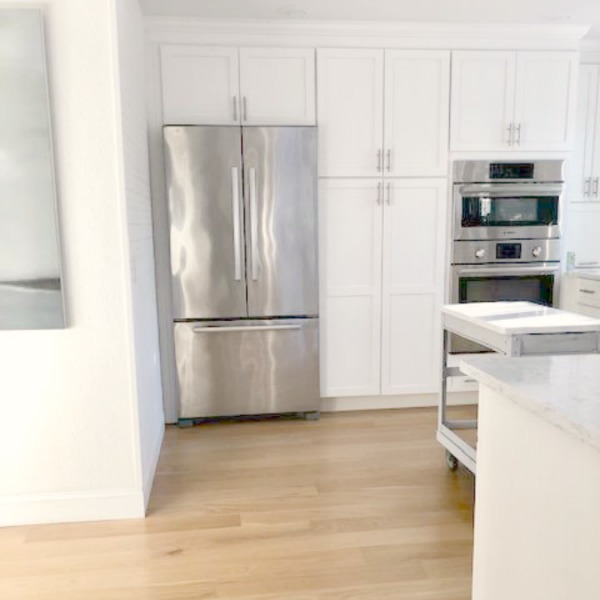 The Flower Market sign was found years ago at one of my favorite shops, Urban Farmgirl…see inspiration from them HERE.
Updates to the Kitchen
At the moment, I have our old farmhouse dining table in the breakfast area. I moved the small round dining table into my studio, and it's likely I'll swap them again!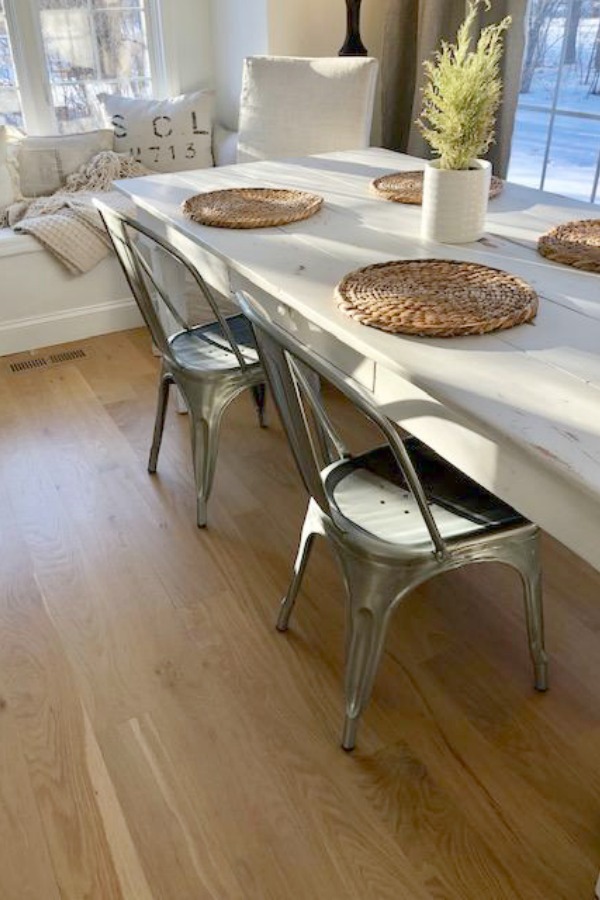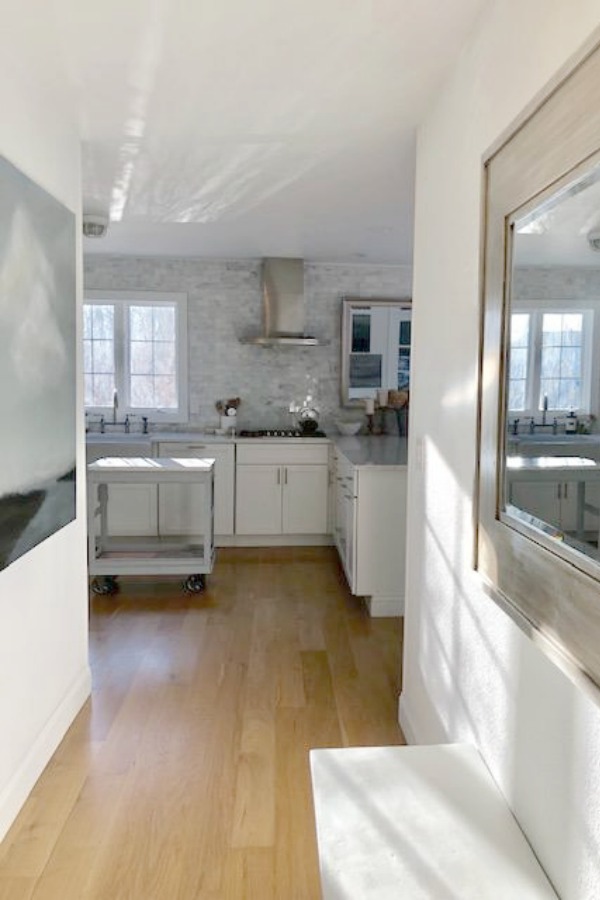 More Peeks Around the Kitchen
The light was so pretty streaming in this afternoon – and so welcome after all of the dreary grey days!
I recently dished about our white oak hardwood flooring HERE.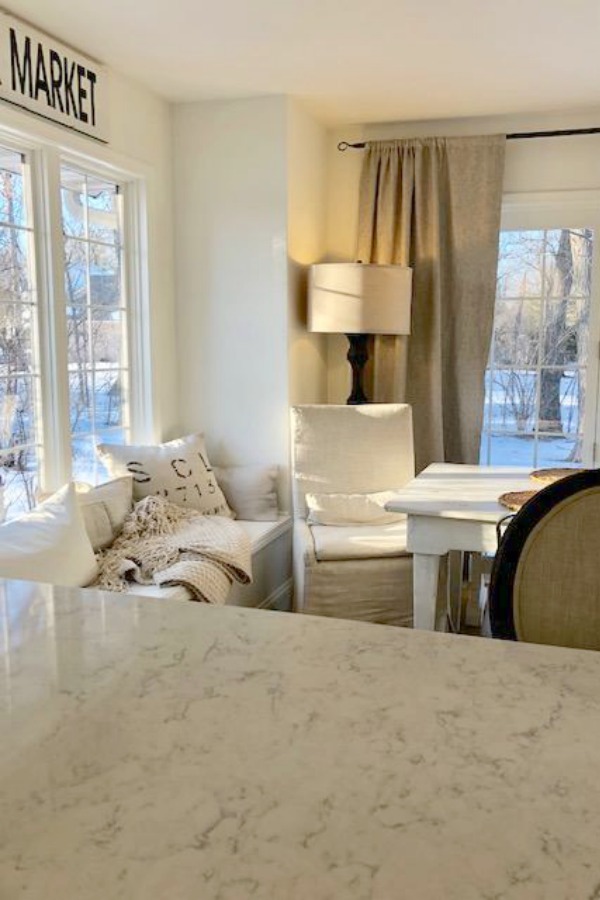 Rarely Seen Areas at Home
Our house has a catwalk – people seem to love them or hate them, and I wasn't crazy about inheriting it.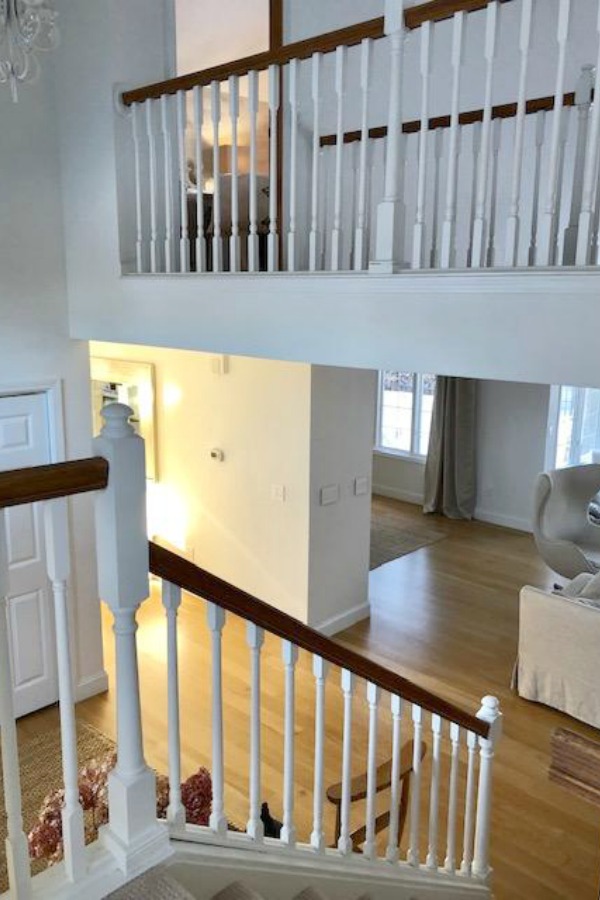 I do appreciate getting the Southern light upstairs though as a result of this design feature.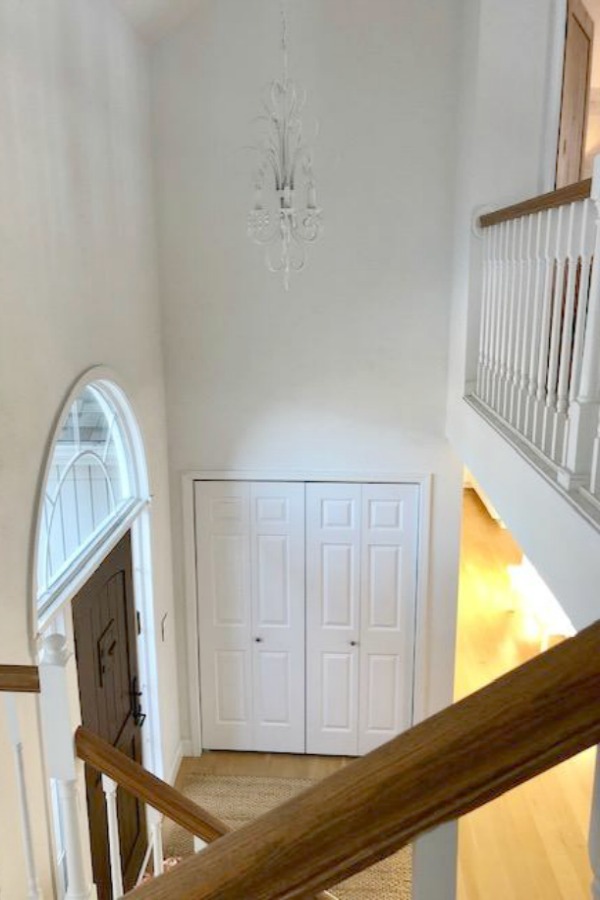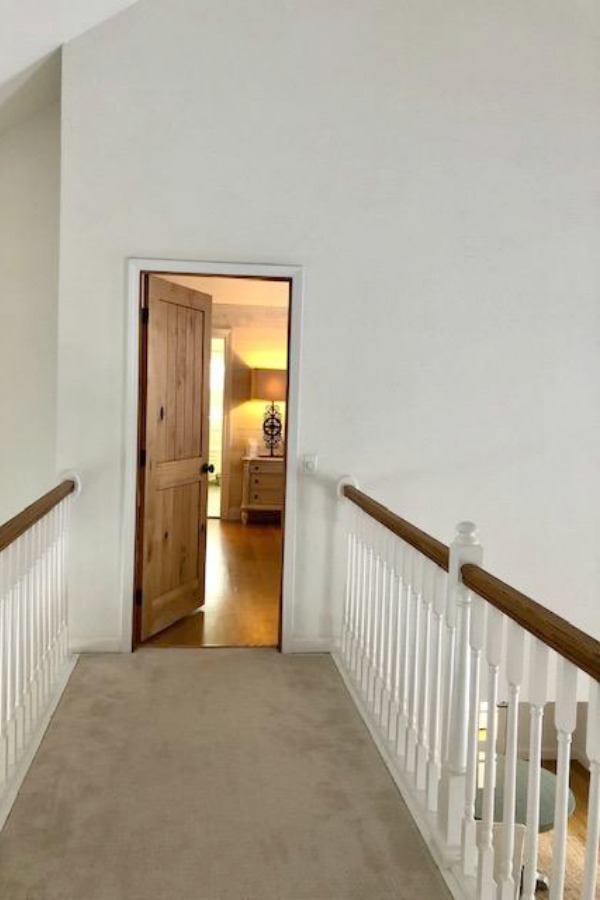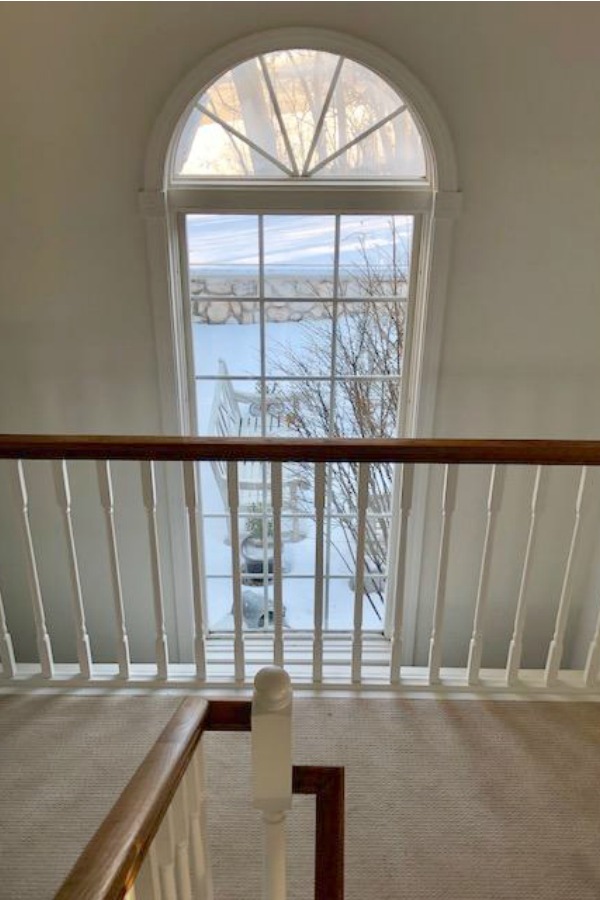 More Glimpses Around Our Home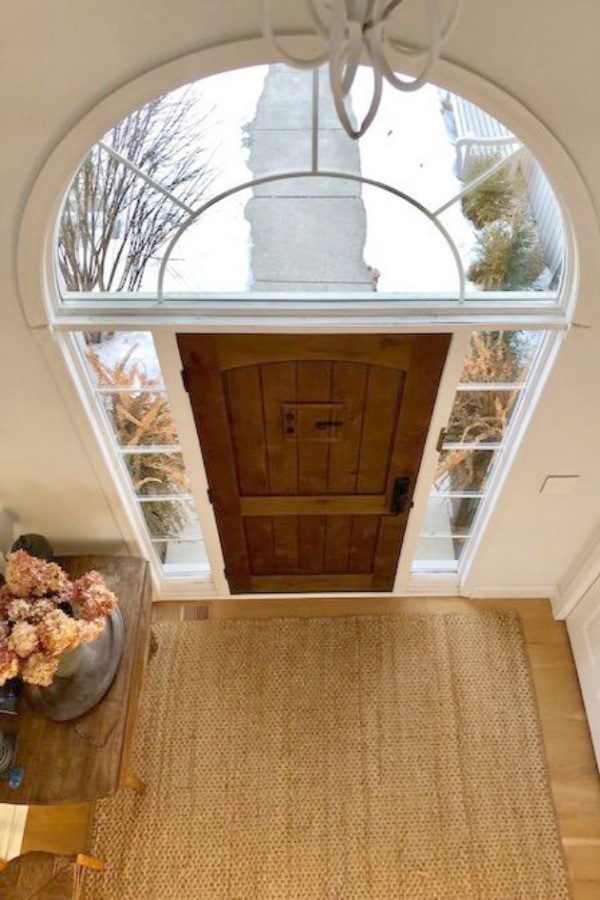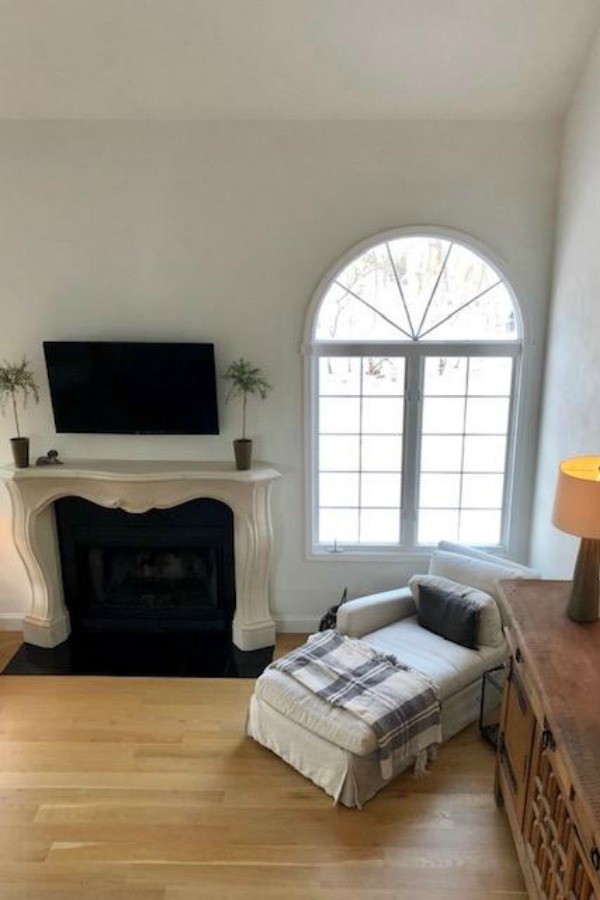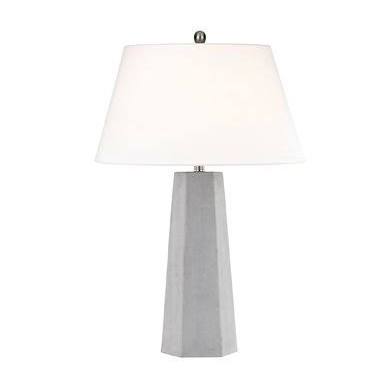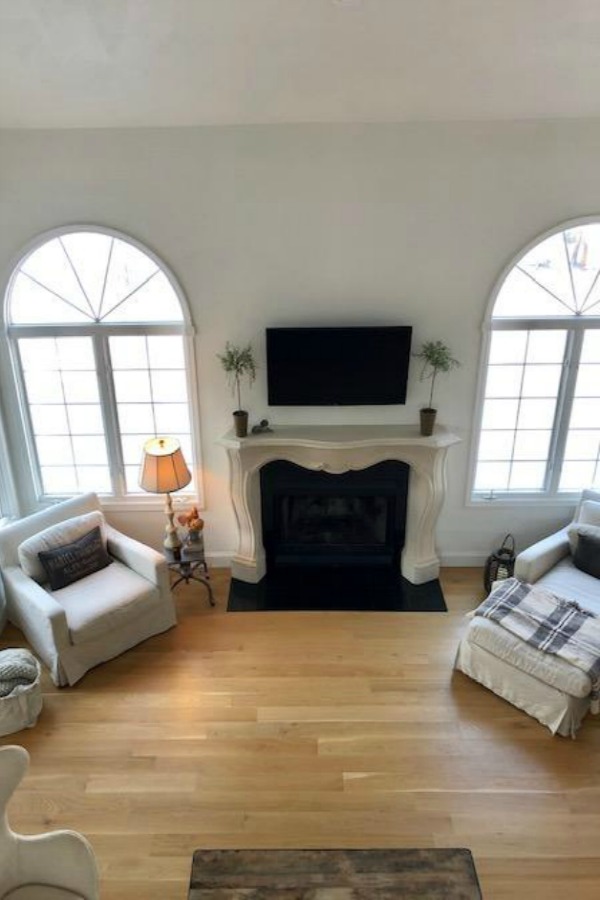 I Can't Believe I'm Showing You Messy Private Spaces!
Although our home is tidy, behind closet and cupboard doors are a host of messy areas requiring more order. This organization course was just the motivation and help I needed to get started on these spaces below. Stay tuned for the "afters!"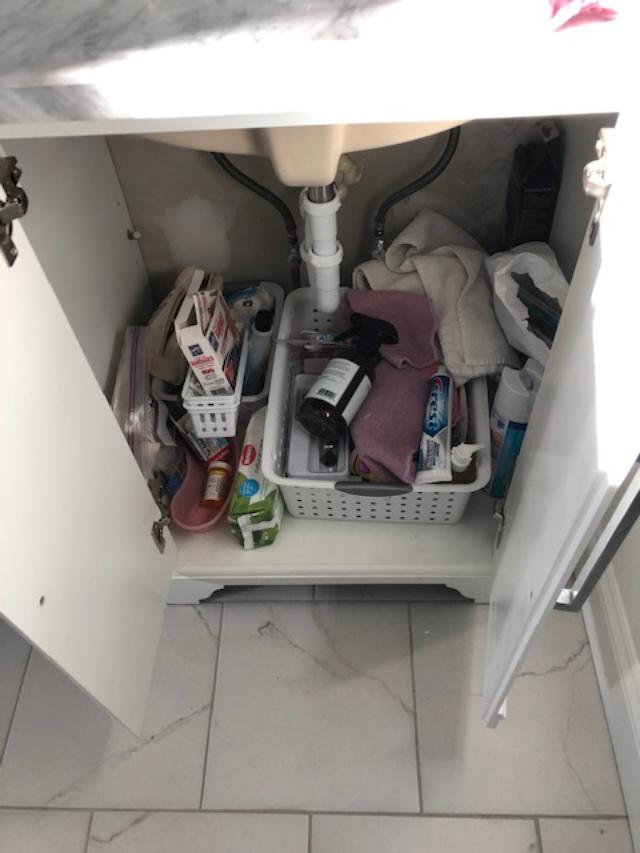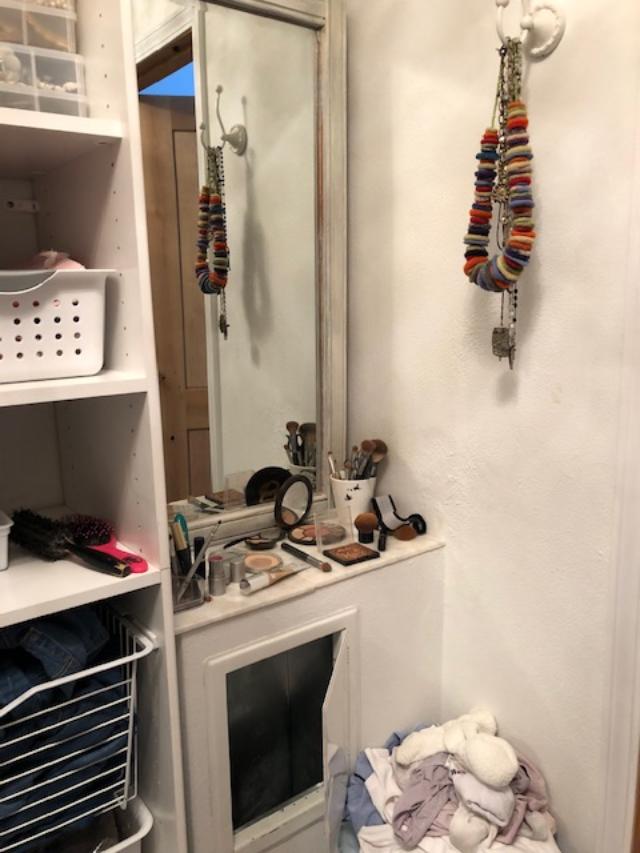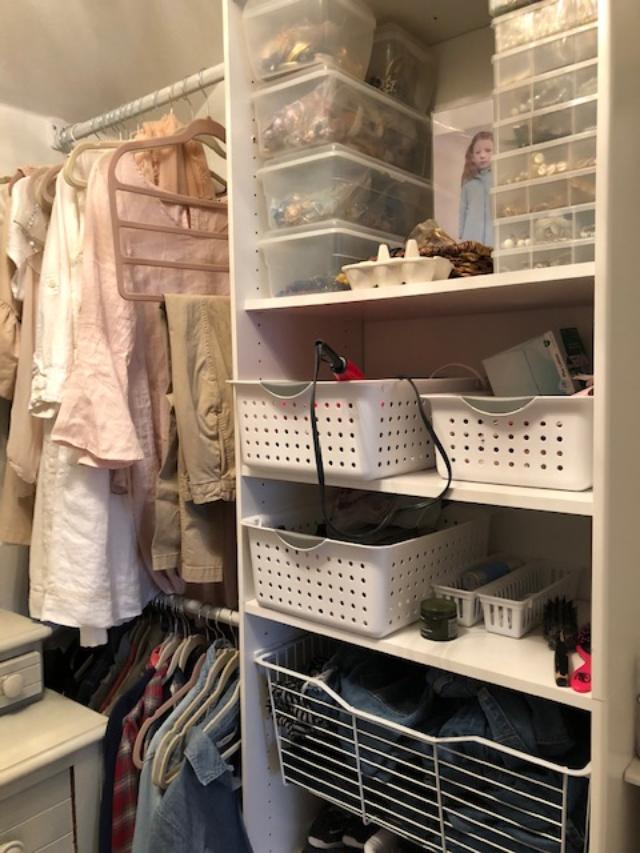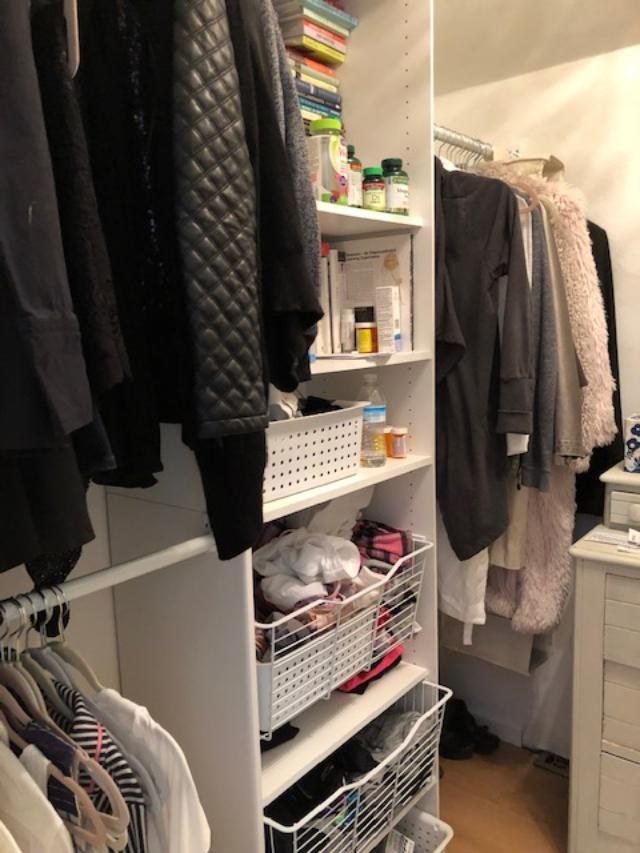 Click here for the organizing course and get 50% off with code HelloLovely50!
Click here to SHOP MY HOME.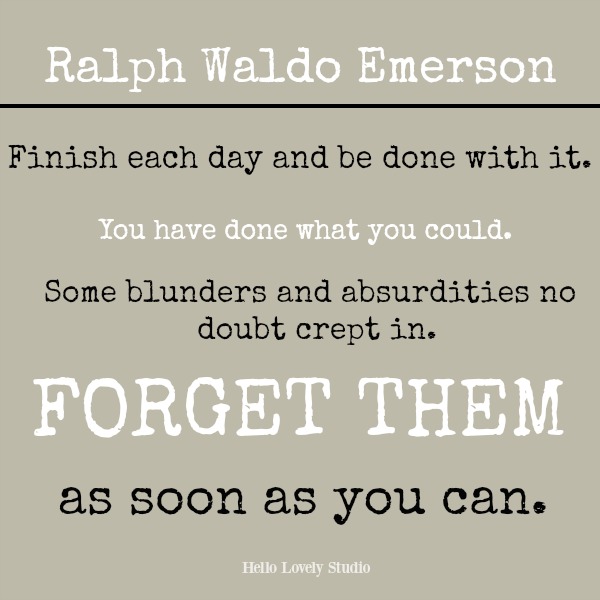 I independently selected products in this post—if you buy from one of my links, I may earn a commission.
Peace to you right where you are.
-michele
Shop for items you already intended to buy on Amazon RIGHT HERE, and also find home decor here to keep decor inspiration flowing on Hello Lovely!
Hello Lovely is a participant in the Amazon Services LLC Associates Program, an affiliate advertising program designed to provide a means for sites to earn fees by linking to Amazon.com and affiliated sites.