Considering adding wood flooring to your existing home or choosing hardwood for new construction? With so many design choices solely in the realm of hardwood flooring and engineered flooring, the prospect can be daunting. In Wood Flooring Options: Engineered or Hardwood, I'm sharing what I have learned about engineered and hardwood flooring as a real life renovator and homeowner, explaining how we decided on flooring and directing you to a few shopping options.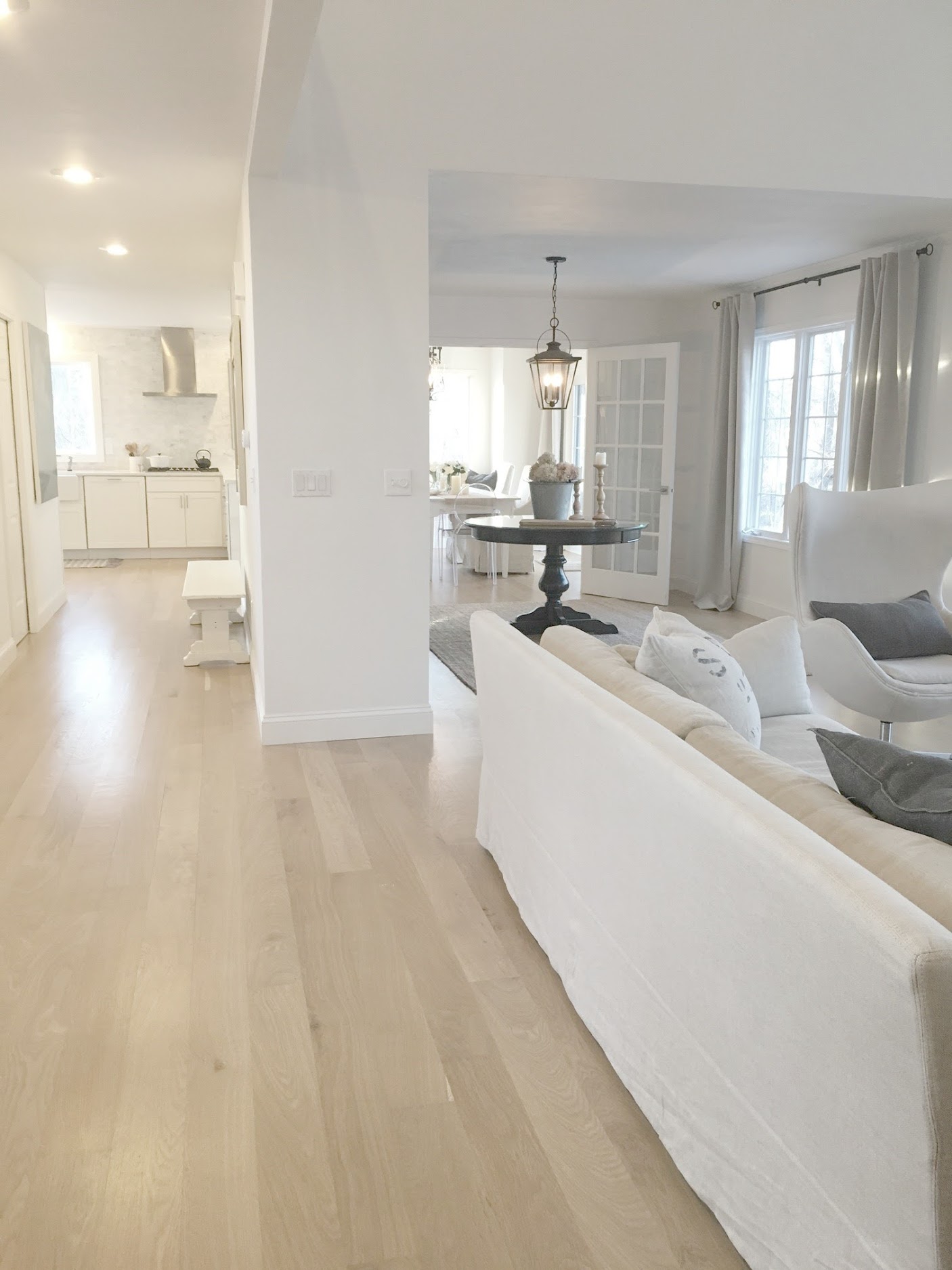 Hardwood is wonderful to live with and a smart choice if you're looking to add value to your home. Why? Buyers value it as a longwearing design element and love its natural warmth, strength, ease for keeping clean. It is a neutral backdrop that also accommodates a multitude of design styles.
Why is engineered hardwood flooring a viable option for wood flooring, and what are the advantages? I asked a luxury floor expert and snagged a bunch of tips.
Wood Flooring Options: Engineered or Hardwood?
Deciding on a Wood Flooring Product
I was unwavering in my desire to add wood flooring to as many rooms as our renovation budget would allow in the fixer upper we renovated DIY style by ourselves.
Since we lived happily with white oak hardwoods in our prior home, I was sold on incorporating the same material to keep enjoying the warmth, beauty, comfort, and durability of the material.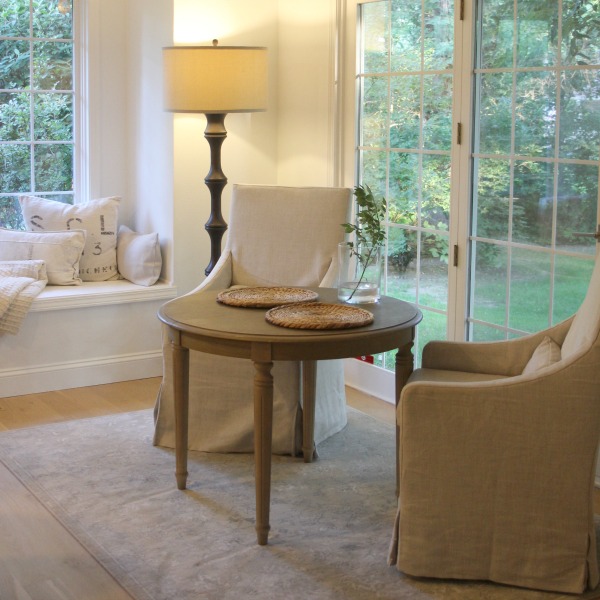 Choosing a Flooring Expert
I also knew I wanted to hire the same artisan who did an exceptional job installing and finishing on site the wood floors in our previous project. If you're looking for a top notch professional, here's a tip.
Don't have a reference from someone you trust? Look locally at the best new homes under construction in your neck of the woods and try to sneak a peek at the hardwood flooring inside. Don't be put off by the scale or expense of the project…you're looking for top quality and expert installation, yes? Get in touch with the contractor to learn the name of the subcontractor/flooring firm and go from there.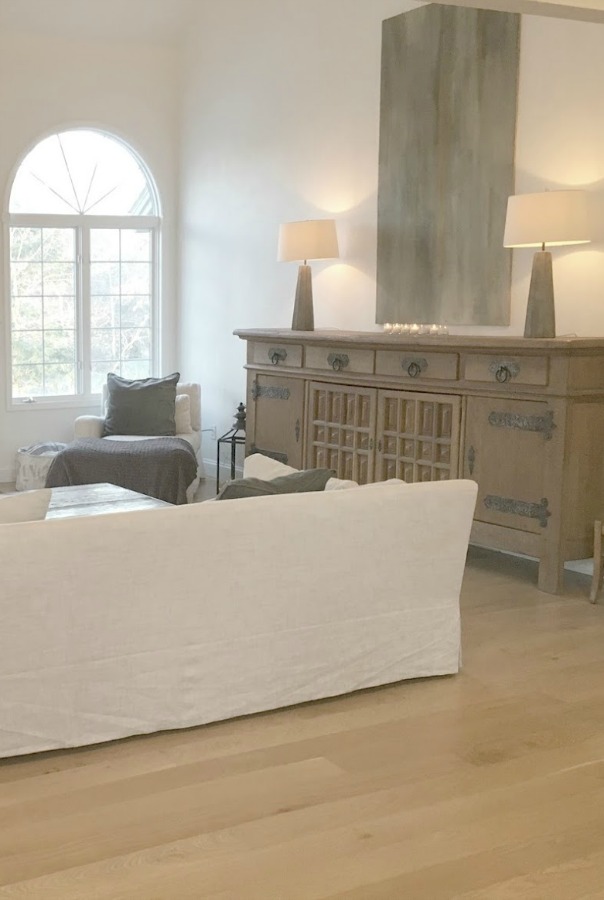 Choosing a Design Style
I knew I wanted white oak. However, for this project, we were after a slightly different look for the wood flooring. Specifically, we wanted a less gold, raw look for the white oak to keep with a European country inspired overall mood and style.
In our prior French country home, we opted to stain the white oak hardwood flooring with a fruitwood stain for a warm, relatively light tone.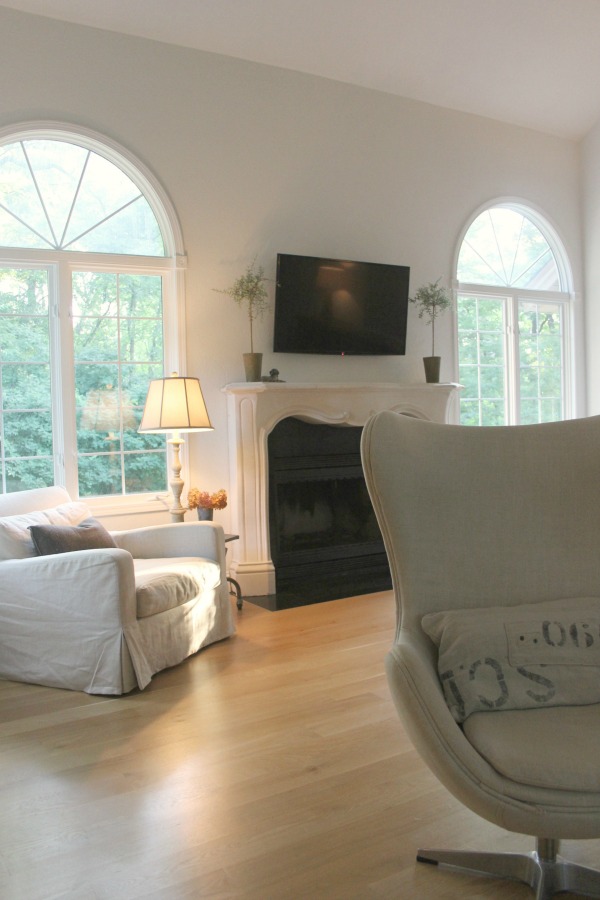 A Scrubbed, Bleached Oak Look for Hardwood Floors
Getting a bleached or grey-look is not as simple as you might imagine with oak hardwoods. So our flooring artisan brought me a varied selection of options for achieving the look of natural, raw, scrubbed and matte white oak. Some of the options were prefinished flooring products. I'll discuss the benefits of prefinished flooring in a separate post as this can be the perfect option for controlling the exact color and finish you want!
You'll also find shopping options to consider for prefinished hardwood flooring later in this post, along with engineered product options.
Wide Selection of Wood Flooring Options
A few of those options were engineered flooring products, and I was shocked! Since I totally trust the expertise of our installer, I was surprised he was so enthusiastic about products which I regarded as not "all natural" or "pure" or even "traditional."
So our flooring selection process and mulling over of products led to an education of sorts, and I'm happy to share a bit of it with you today.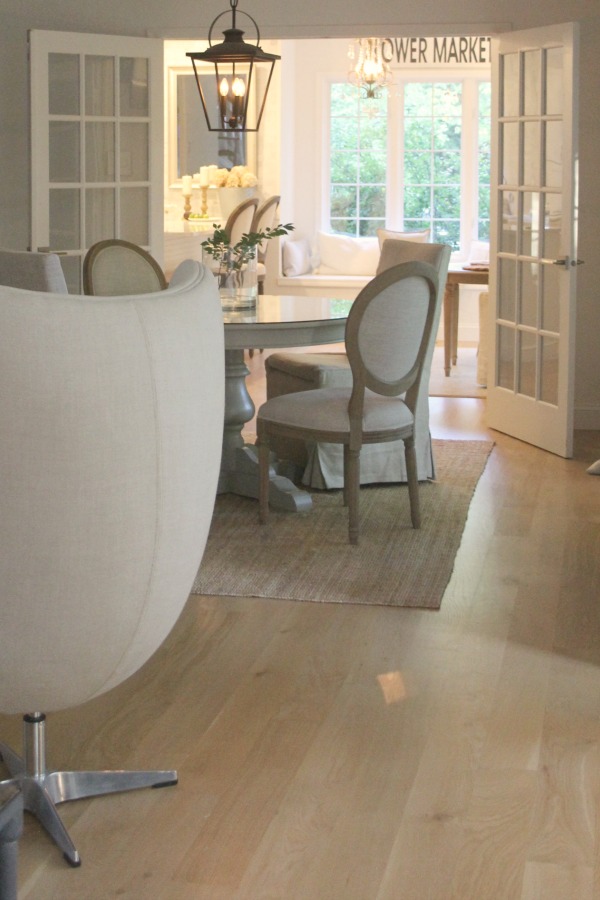 What White Oak Flooring We Chose
We opted for traditional solid unfinished 5″ white oak solid hardwood flooring planks. After experimenting with finishes and stains (very labor intensive when you're after a very specific and hard-to-get tone using natural wood!), we opted for no stain at all.
Even though I was determined to get away from any amber-tone that is so natural for white oak after it's sealed, I decided in the end it would work well with the balance of so many cool toned design elements (bright white painted walls, pale neutrals, cool grey-blues, etc.).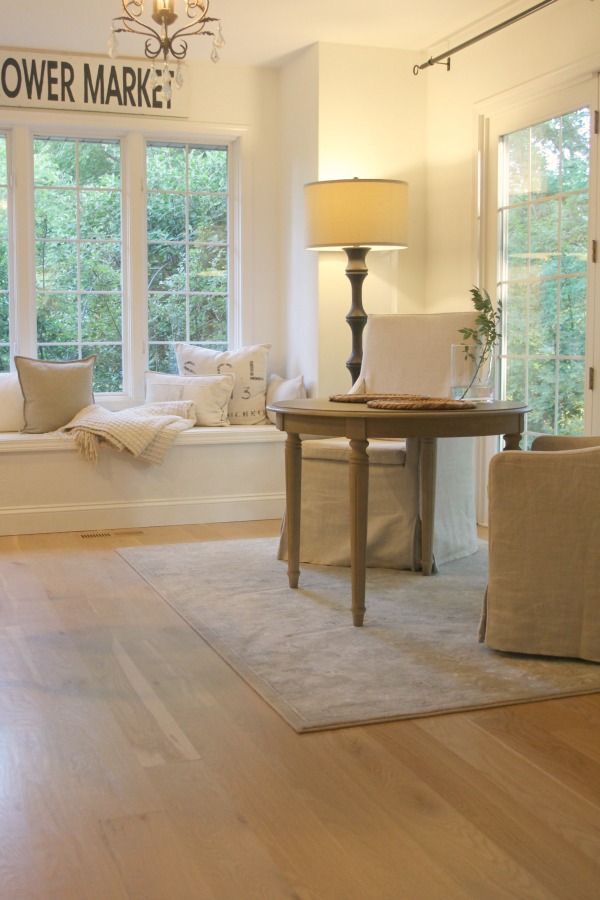 Natural With No Stain White Oak Hardwoods
One of the primary reasons I chose solid hardwood over an engineered product? I was thinking about eventual resale. This isn't a flip project, but we live in a very conservative region of the country where the typical buyer not only wants a traditional product like solid wood, but is willing to pay top dollar for it.
Our white oak hardwood floors were meticulously installed and finished on site. I can't tell you how many emails I receive asking about the stain on them. No stain – we went for a natural look – finished on site with layers of a matte poly.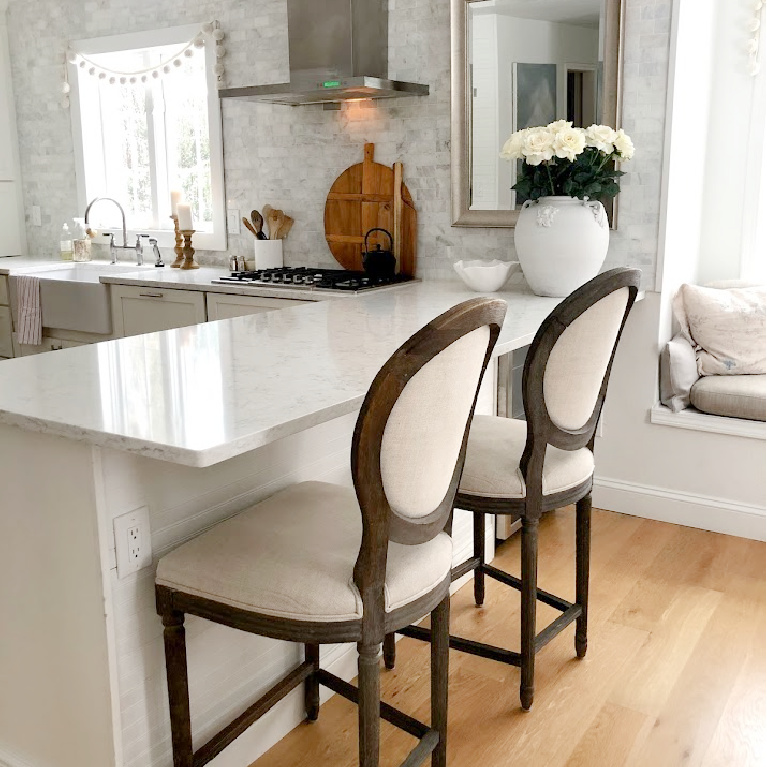 Help With Hardwood Flooring Decisions
If you're in the throes of deciding on hardwood flooring for your home to replace, upgrade, or renovate, I hope this post and my experience helps. If you are building a new home, this may also be beneficial since I'm aware of the hundreds of decisions with which you are faced! And if you are selling your home or shopping for a new home, then you already know that hardwood flooring is still a SMOKIN HOT design feature for buyers.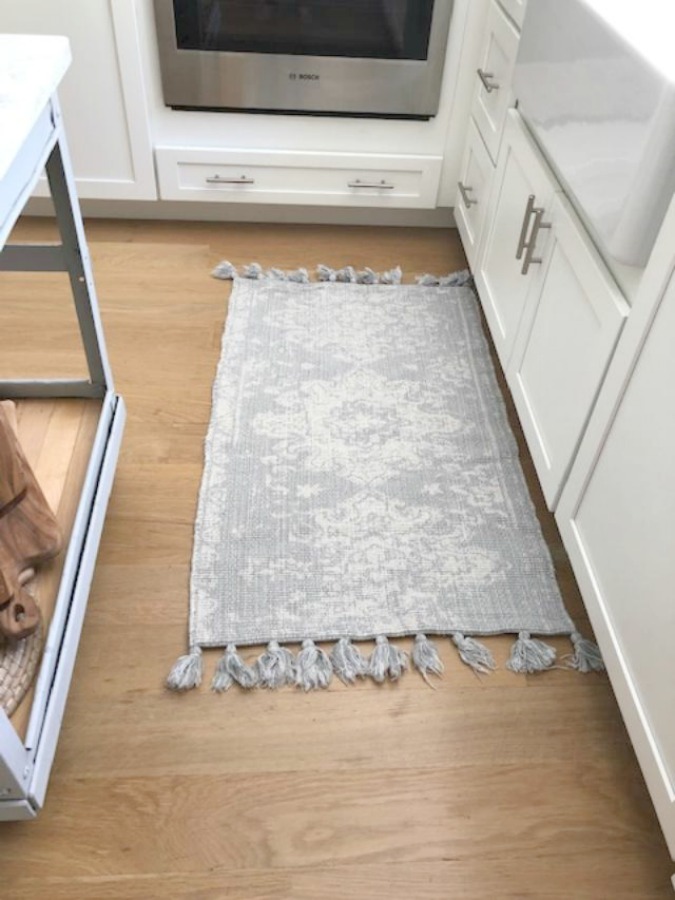 Interview With a Luxury Flooring Expert
Here's the thing. If you're under the impression there is only solid hardwood and then a bunch of inferior wood products, THINK AGAIN. I learned from my flooring expert, for example, that engineered products are highly stable over time and an excellent choice to consider!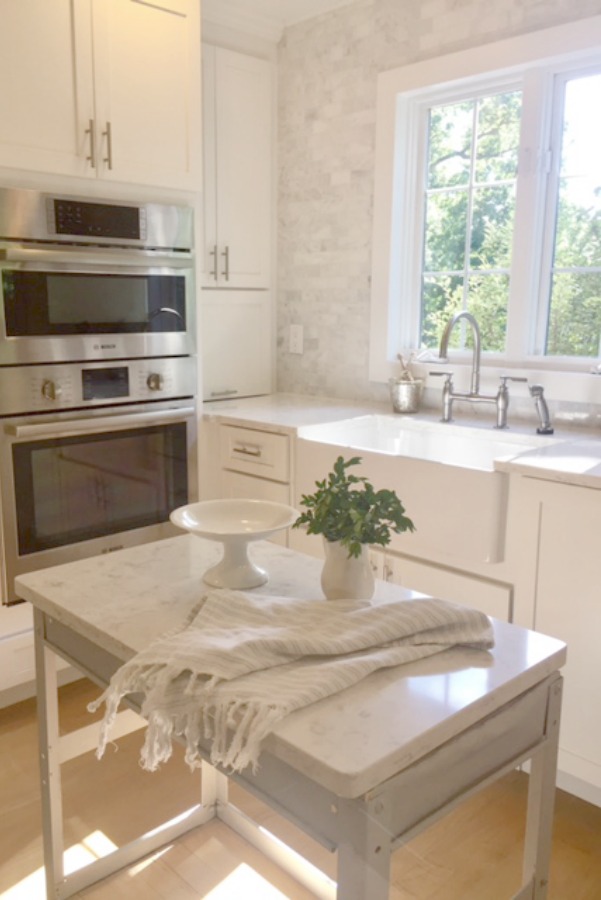 Hardwood Flooring Vs. Engineered Flooring
Is engineered hardwood better than solid hardwood for floors?
It is a personal decision; however engineered flooring is becoming more and more popular because it is a lot more versatile than solid wood flooring. Due to the construction of engineered wood flooring using a plywood or HDF core, it is able to naturally expand and contract in rooms where the levels of moisture or temperature may change. Whereas solid wood flooring will easily expand and cause the flooring to bow or buckle. Therefore, engineered flooring can be used in rooms where underfloor heating is used, unlike solid wood flooring.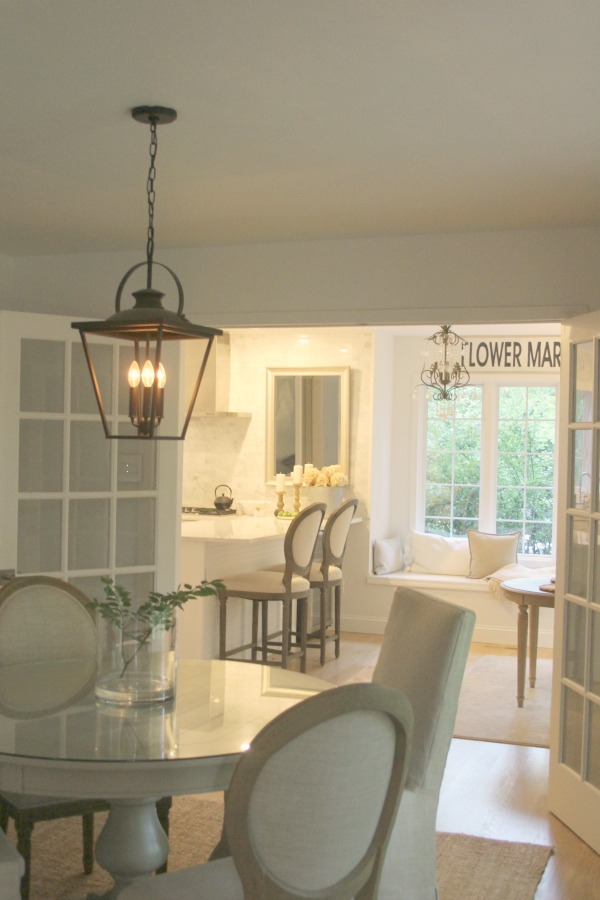 What About the Durability of Engineered Flooring Vs. Hardwood?
Is engineered hardwood as durable as hardwood?
Yes, engineered wood flooring is just as durable, if not more durable due to its versatility as explained above. The only benefit of solid wood flooring is that it may increase your house price due to the attractiveness it has to buyers.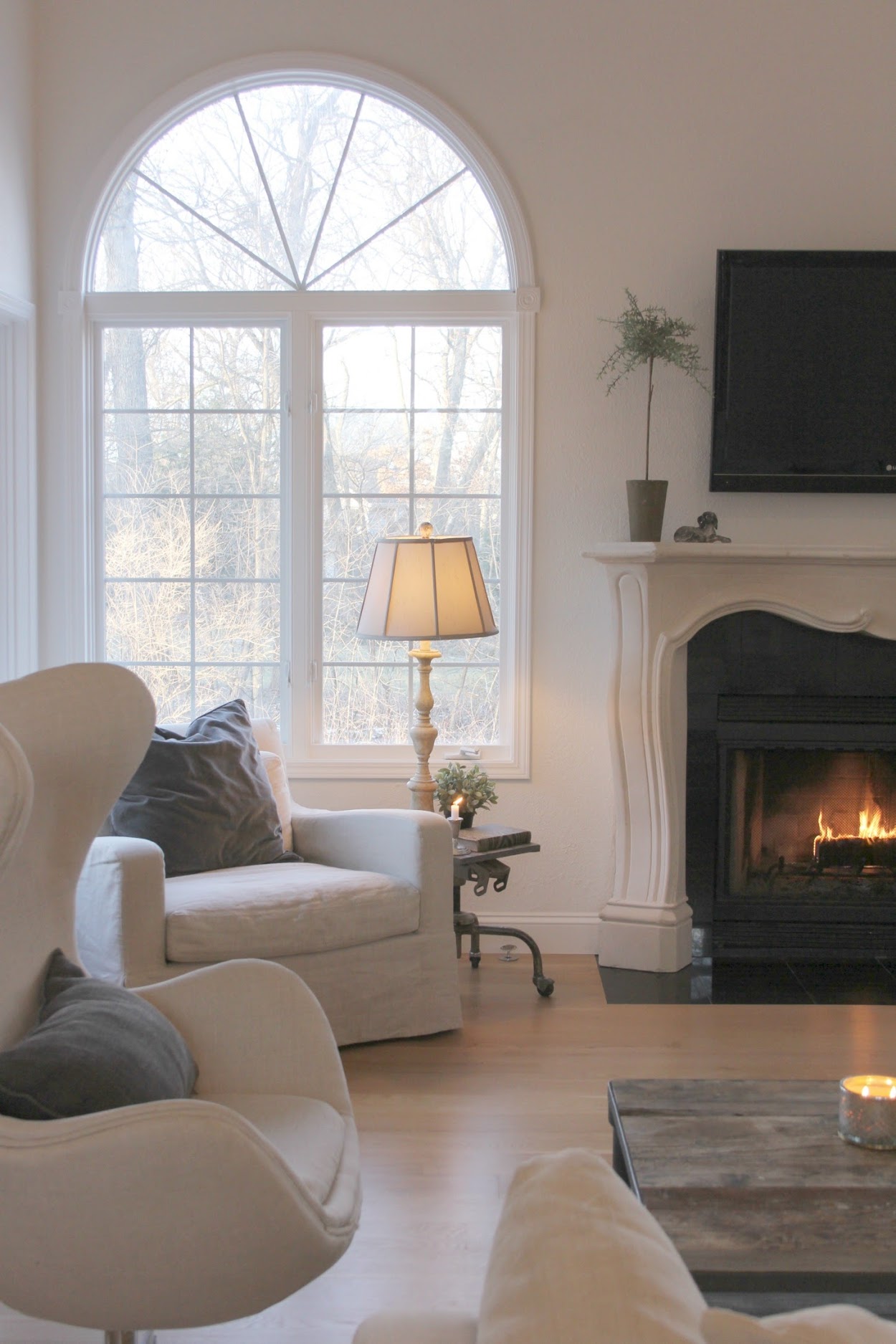 Which Wood Flooring is More Expensive?
Is engineered flooring more expensive than hardwood?
No. It is common that engineered flooring is cheaper than solid wood flooring due to the fact that during the manufacturing process cheaper raw materials such as plywood and HDF are used. In contrast, real wood is more expensive to import and manufacture. However, you have to compare similar products when comparing the price. So if you compared a 20mm thick, 200mm wide engineered floor to a 14mm thick, 90mm wide solid wood flooring, then it may appear that the engineered product is more expensive. However this is purely due to the larger dimensions.
Is Engineered Flooring Like Laminate Flooring?
How is engineered hardwood different than laminate flooring?
Laminate flooring is manufactured using a HDF (high density fibreboard) core and topped with a plastic laminated photograph that acts as the surface layer. There will be multiple photographs taken in order to create variety and ensure the laminate looks realistic. Most engineered flooring products have a core created from multiple layers of plywood and then topped with a lamella of real solid wood. Due to real wood being used, engineered flooring can be available in larger thicknesses than laminate flooring. Furthermore, laminate flooring has a click joining method, whereas engineered flooring can have either a tongue and groove or click joining method.
Off-Gassing Issues & Toxins
For more information to help you choose between solid or engineered hardwoods, this article from Mike Holmes, who covers issues like off-gassing may help.
More Design Details in Our Master Bedroom
This post contains affiliate links which I hope you will use since they won't cost you a penny extra yet may earn this blog a small commission.
Hardwood & Engineered Wood Flooring Shopping Options
7″ Wide Plank Engineered Wood Flooring Options
I think it goes without saying, ORDER SAMPLES so you can examine them side by side for color, finish, and their impact in your particular space.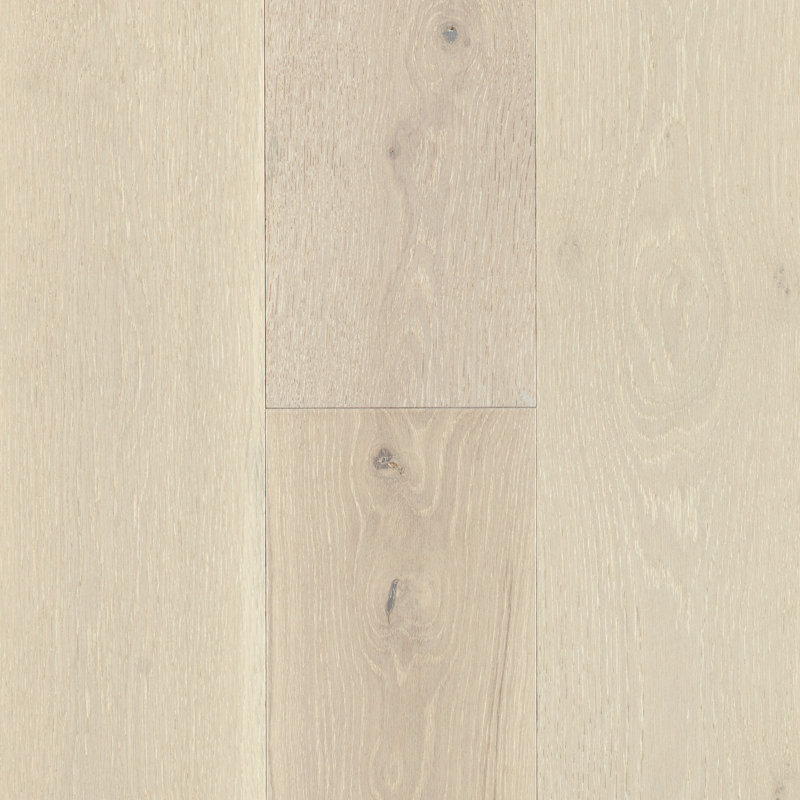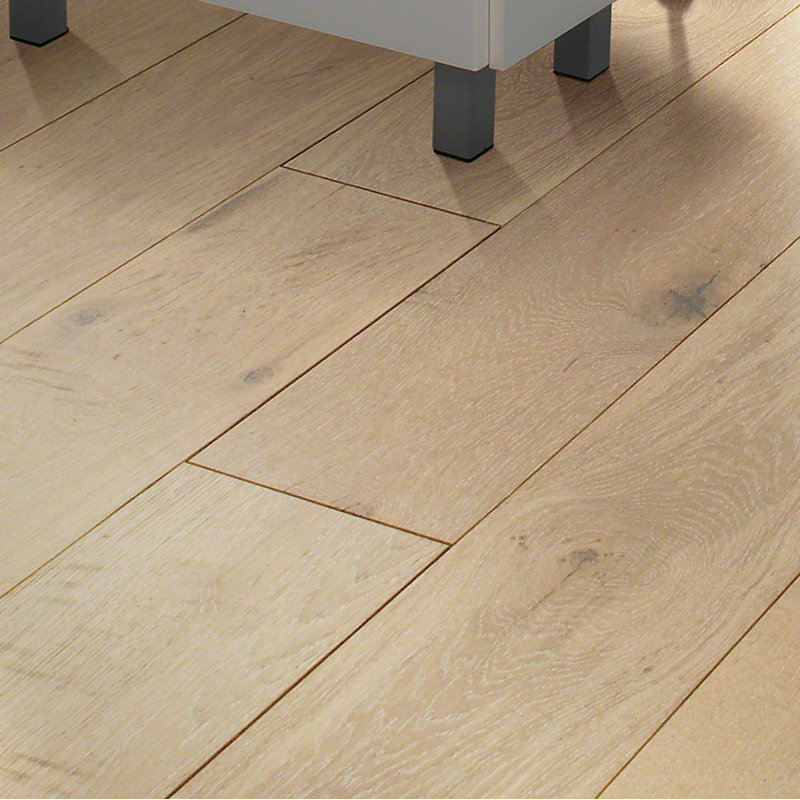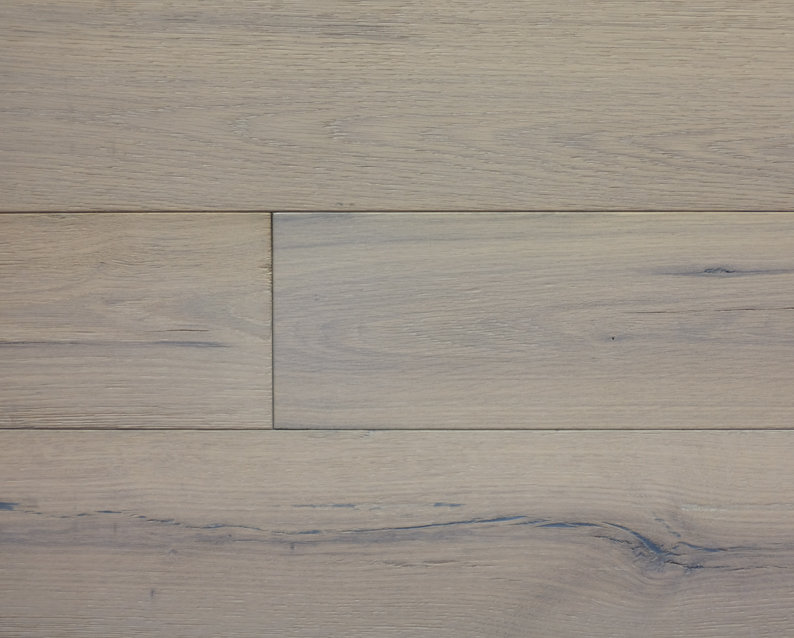 5″ Wide Plank Engineered Flooring Shopping Options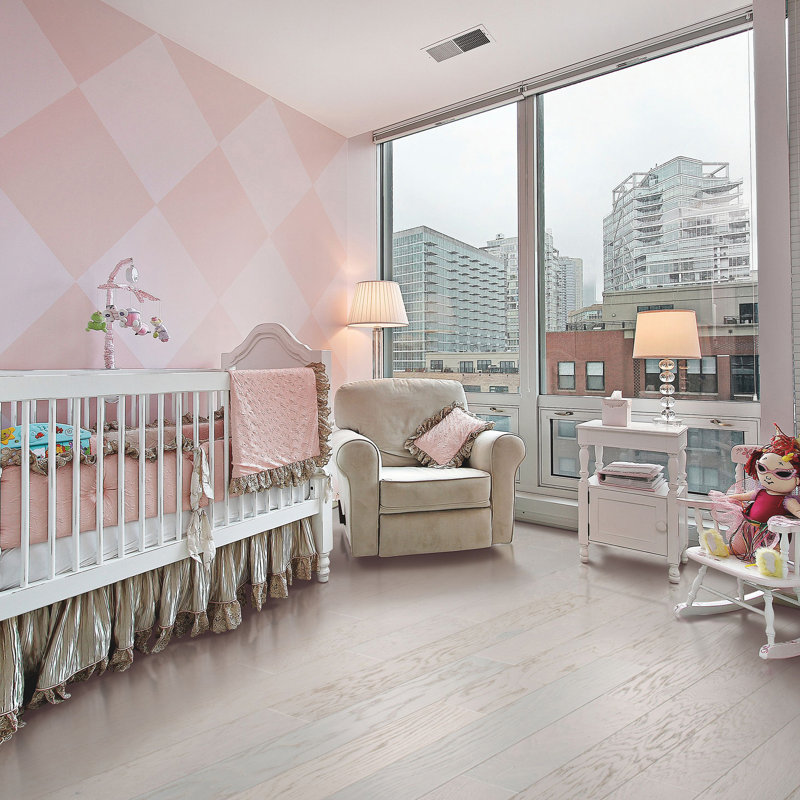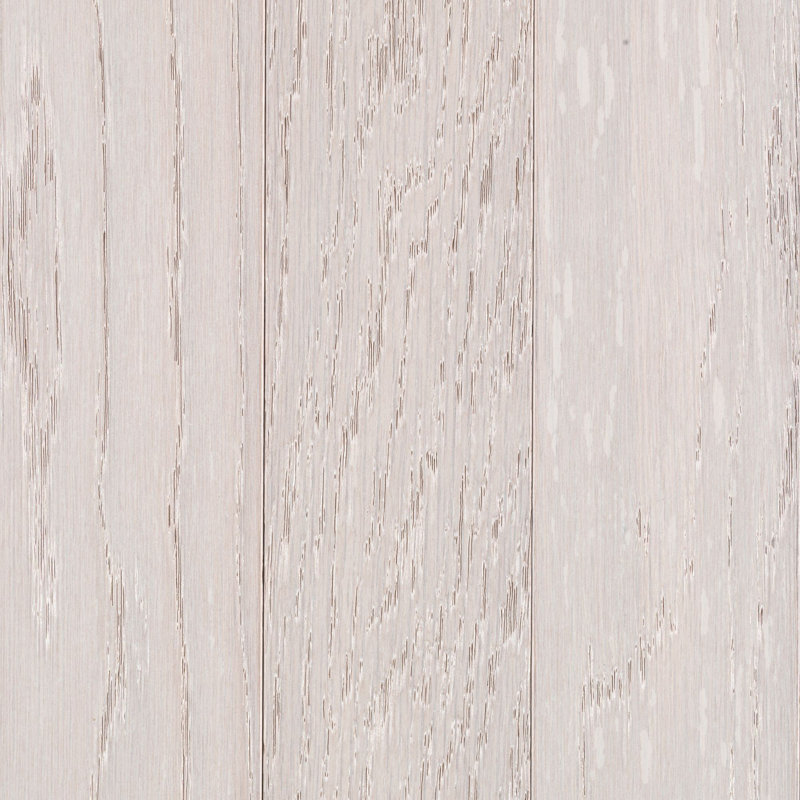 Click here for more ENGINEERED FLOORING OPTIONS FOR WHITE OAK and also CLICK HERE FOR OPTIONS.
Solid Hardwood Wood Flooring Shopping Options
6″ Wide Solid Hardwood Flooring Options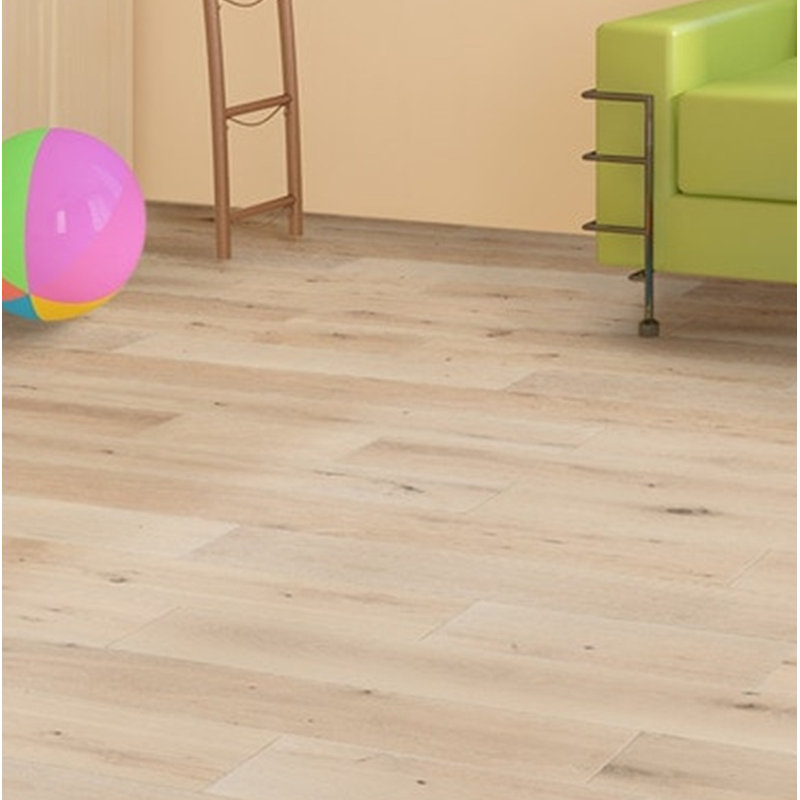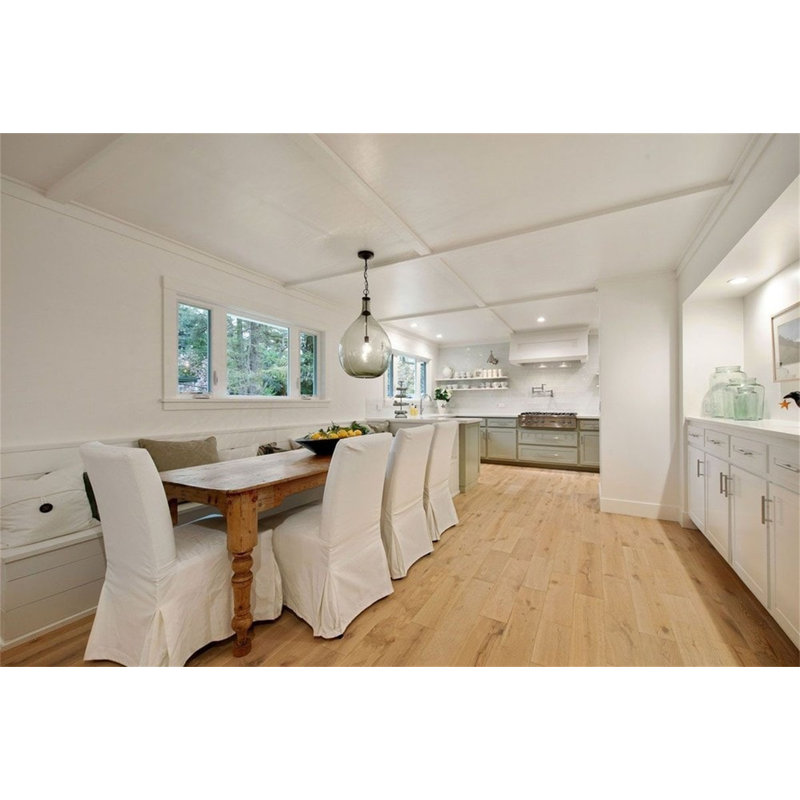 5″ Wide Solid Hardwood Flooring Options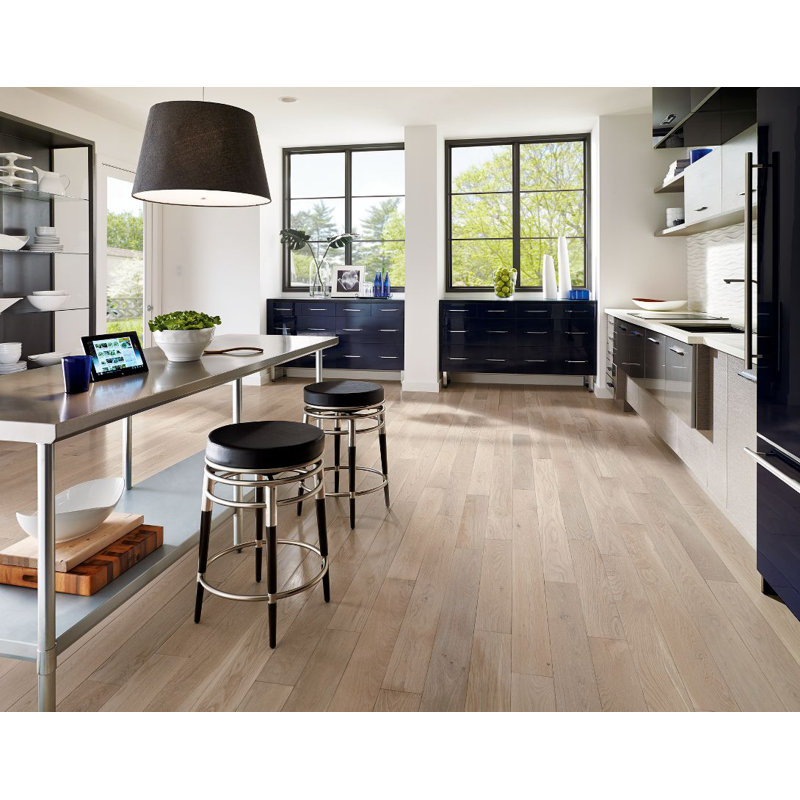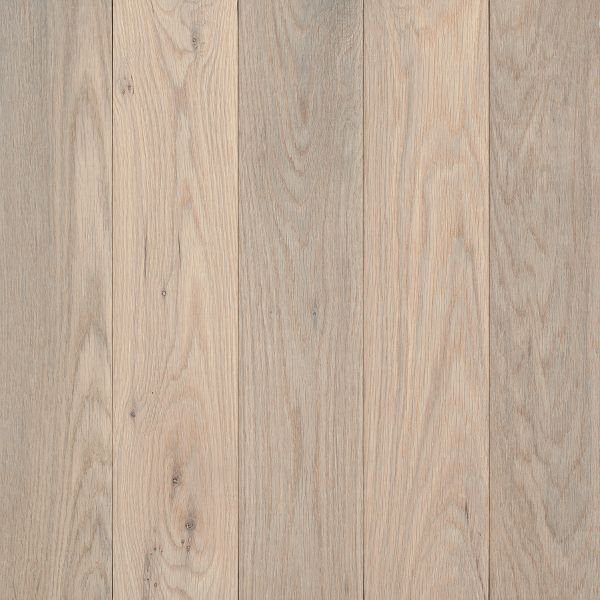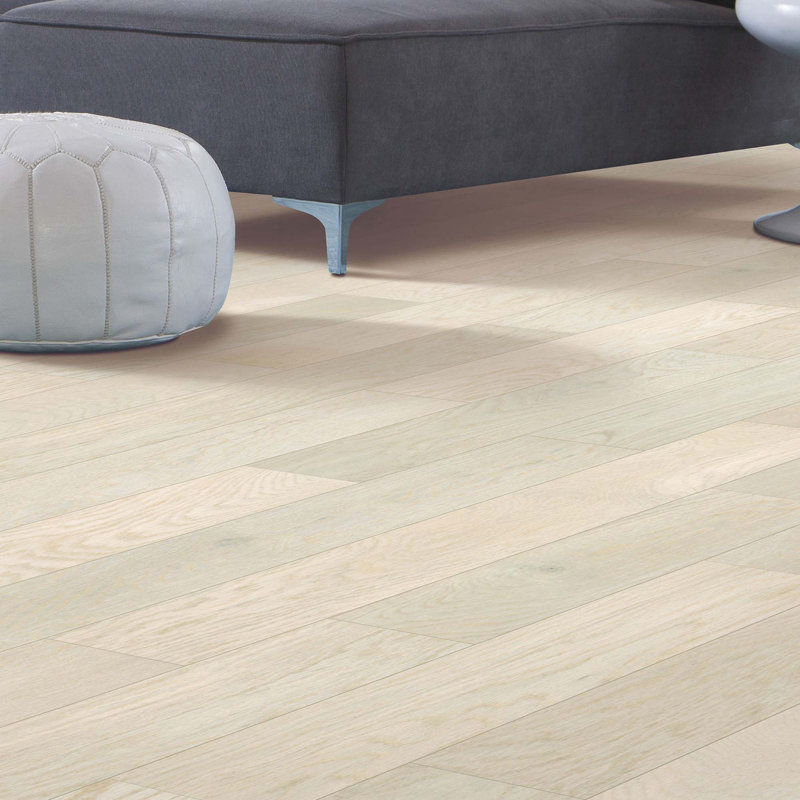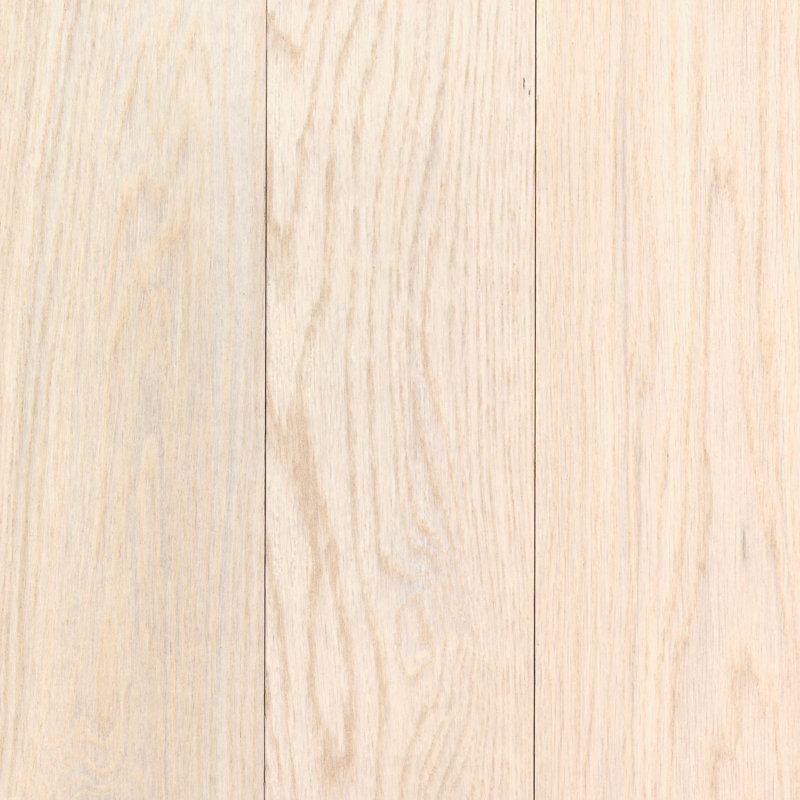 Find more options for SOLID OAK HARDWOOD FLOORING RIGHT HERE and ALSO HERE.
More Design Info About Hardwood & Mixing Wood
Lots of folks write me to ask about what finish we used on our knotty alder doors and hardwood flooring, and I'm aware how choosing colors and mixing woods completely freaks people the H out!
Here's the secret designers know: you don't need to overthink or worry about the mix. When you start with an empty shell and begin layering in the design elements like floors and doors, you're seeing the space in an unfinished state. You may be tempted to panic about how the wood on floors, doors, and furniture varies and whether it looks harmonious as a whole.
Le Matchy Matchy is Not Your Friend
But matching everything perfectly is often impossible and even undesirable! My doors are natural alder (no stain, just a poly finish), the floors are natural white oak, so they don't match in species or color. Because my style is country, laid back, and unfussy, that works beautifully.
It's actually a very good reason you should get an interior designer or talented friend involved to help. When all the pieces are in place, your eye will not be constantly discerning how close this matches that or whether you made a terrible decision–when you stick with natural materials, the final overall result and mix will feel natural.
Hope this helps if you're working on a home improvement, renovation, or new construction project, friends! Let me know if you have questions.
I independently selected products in this post—if you buy from one of my links, I may earn a commission.
Peace to you right where you are.
-michele
Shop for items you already intended to buy on Amazon RIGHT HERE, and also find home decor here to keep decor inspiration flowing on Hello Lovely!
Hello Lovely is a participant in the Amazon Services LLC Associates Program, an affiliate advertising program designed to provide a means for sites to earn fees by linking to Amazon.com and affiliated sites.