It's always a challenge to churn out titles for blog posts, pins for Pinterest, and any social media caption really. I'm a creative soul, can hold my own as a writer, and am rarely at a loss for words. But reducing design to language? To hashtags? Don't get me started on search engine language! Bespoke triumphs synthesized from layers of history, art, craftsmanship, thoughtfulness, and vision? The work deserves far more reverence than we ever pay it. Who am I to attach adjectives? We considered breathtaking bespoke work not long ago from Beata Heuman, a brilliant London-based maker of Swedish-English beauty whose work positively sings with wonderful whimsy. I hope I can hum a little harmony and invite you to sway.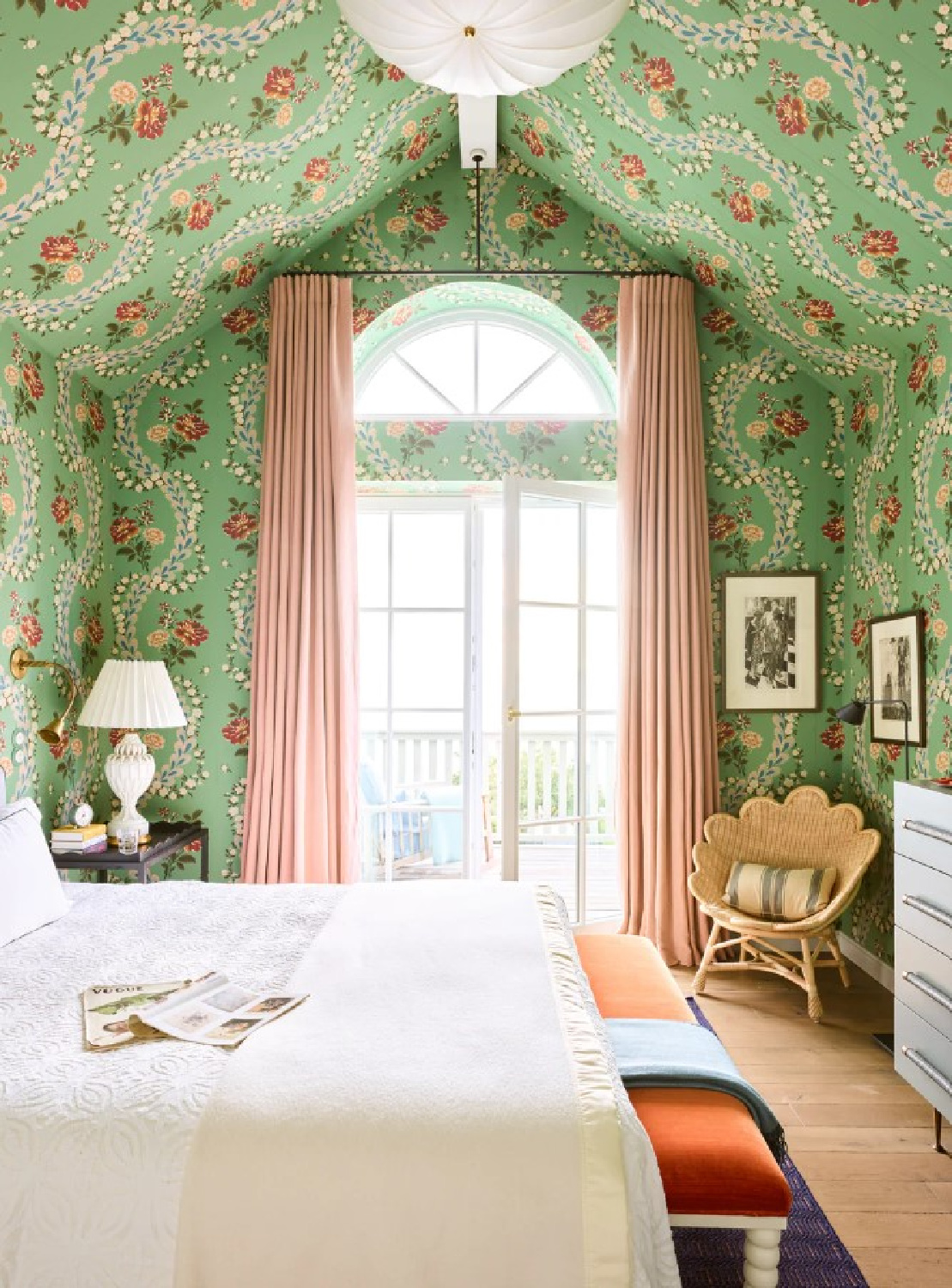 Design: Beata Heuman; Photo: Robert Reiger and Simon Brown
Beata Heuman's Swedish-English Beauty
So much playfulness and atmosphere to breathe!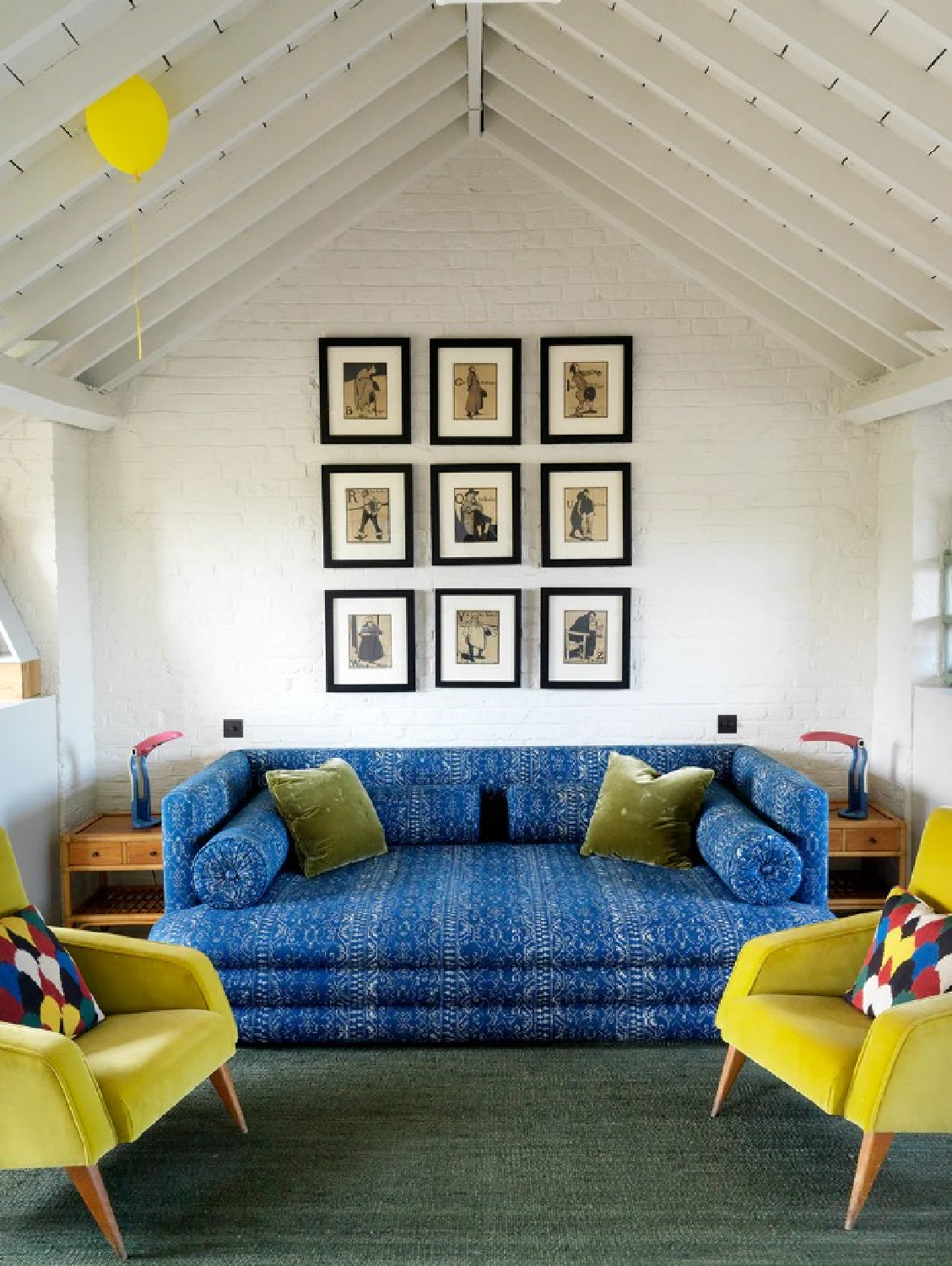 I'm just so fond of designers who remind us there are no rules…who boldly break the ones others taught us without apology.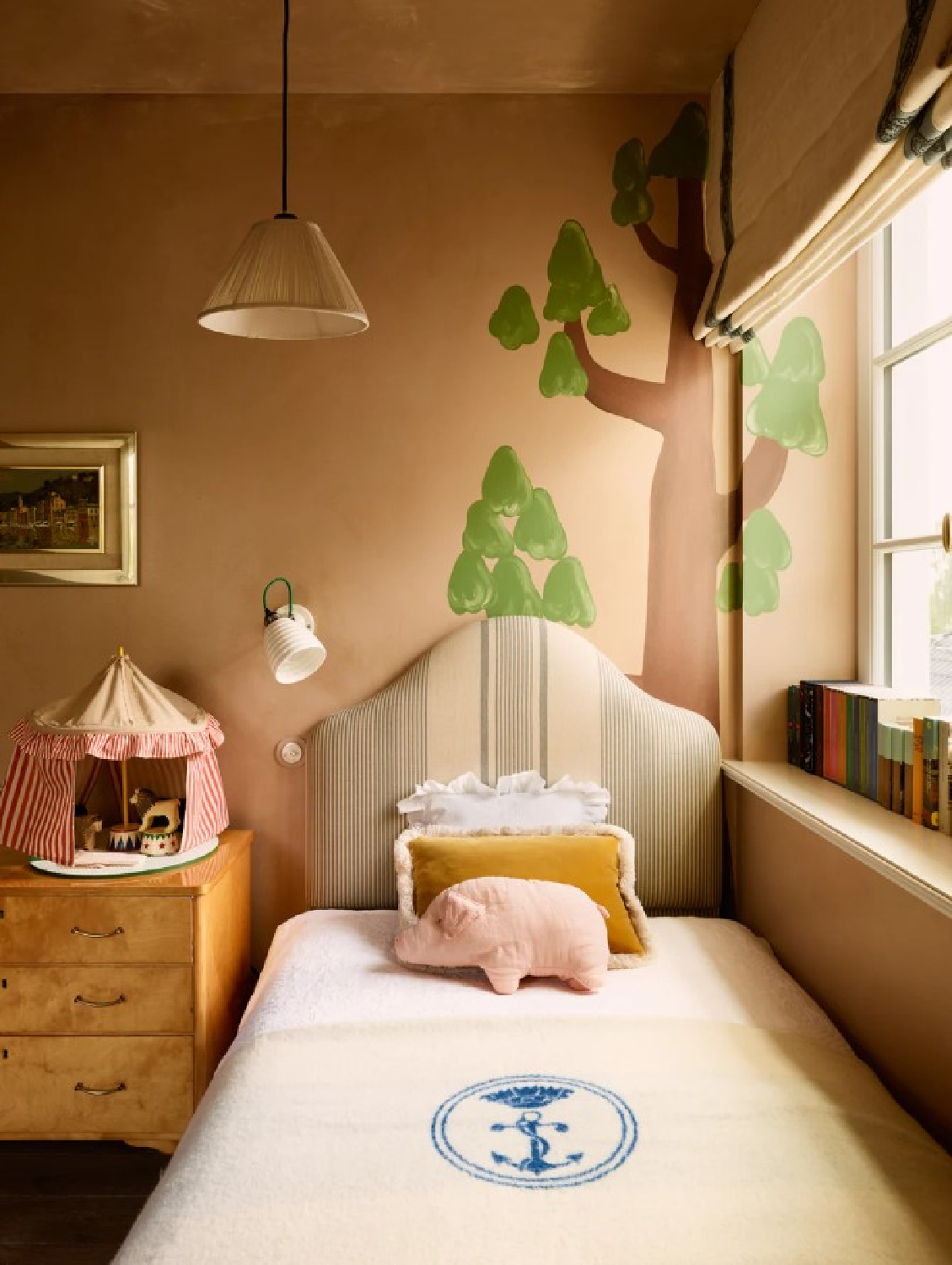 When there's lack of pretense but imagination and tenderness are overflowing…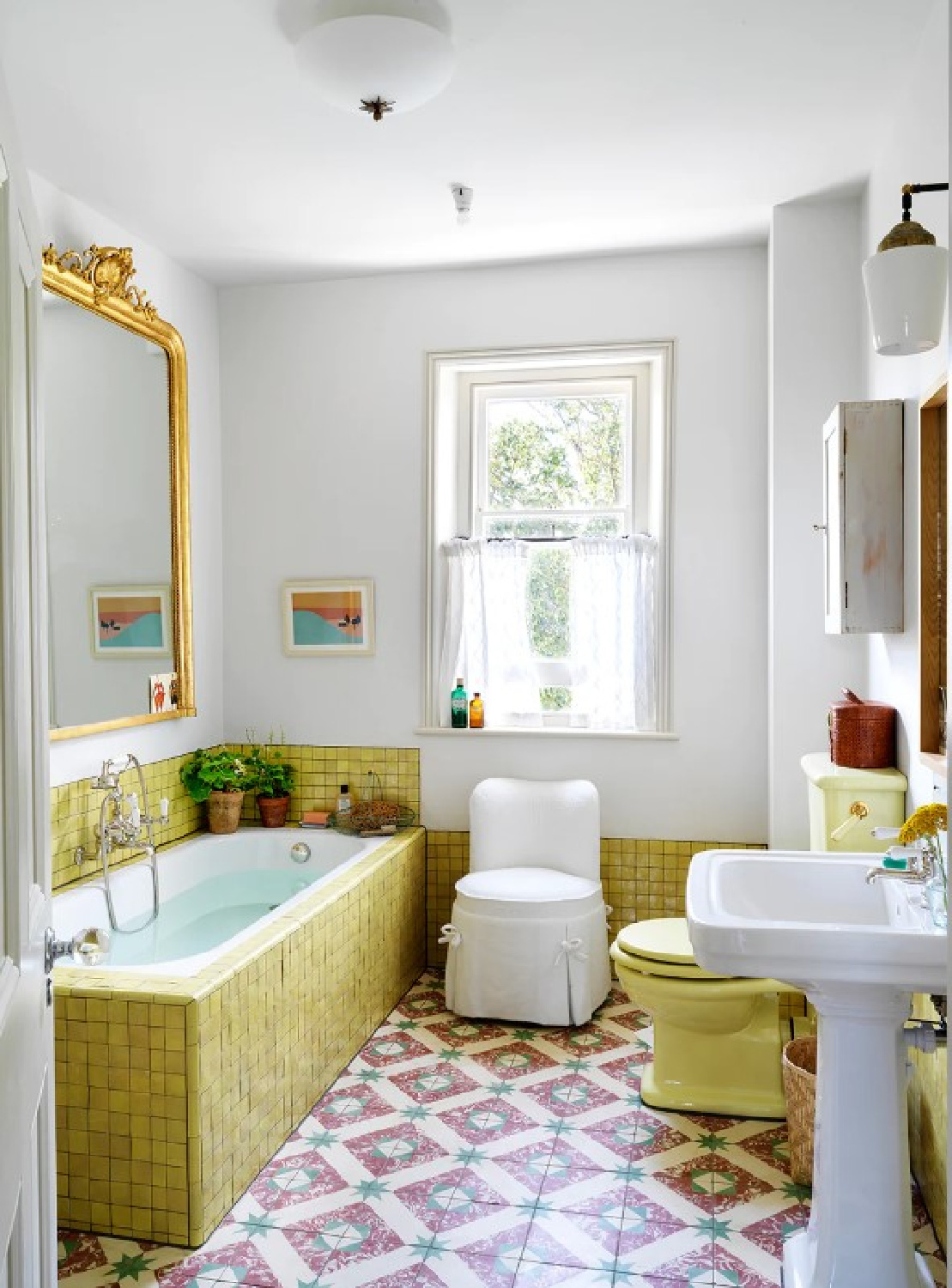 you arrive at rooms utterly original and wholly meant for living and dreaming.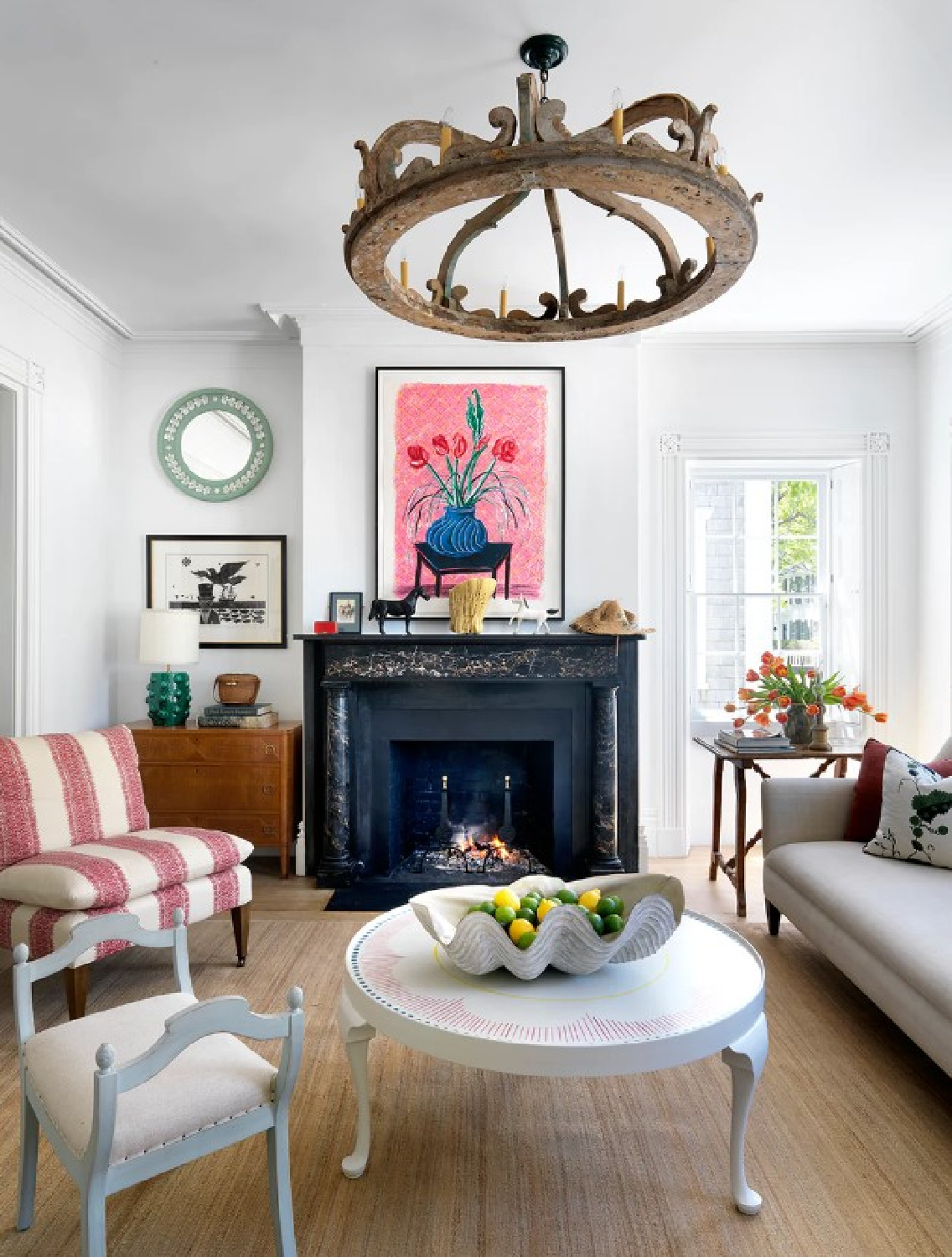 It can be tricky to guess an exact neutral paint color used by a designer. So we have to pay attention to clues.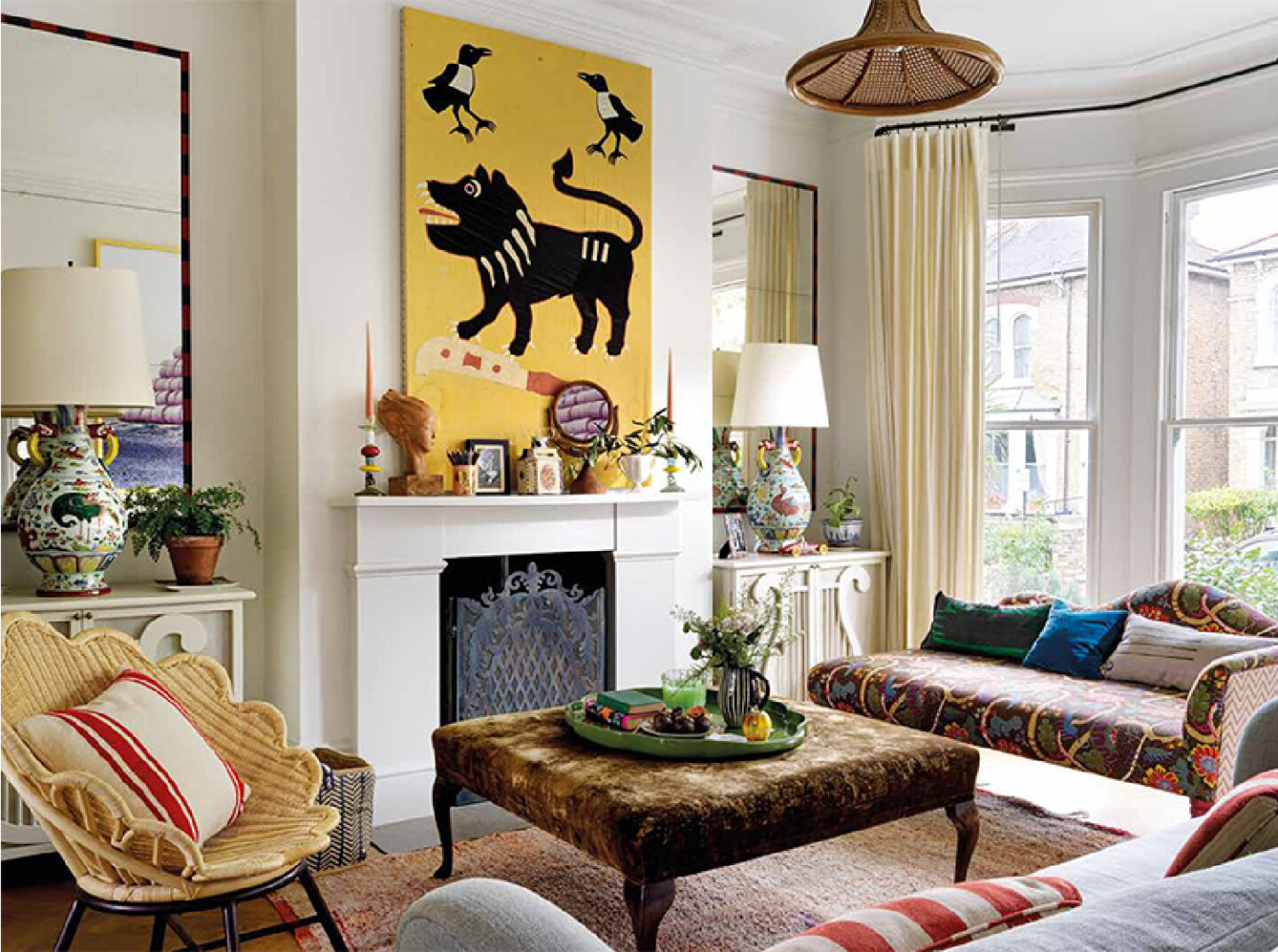 In her own London home (above), Beata Heuman says walls are painted this color:
She says as whites go, you just can't go wrong.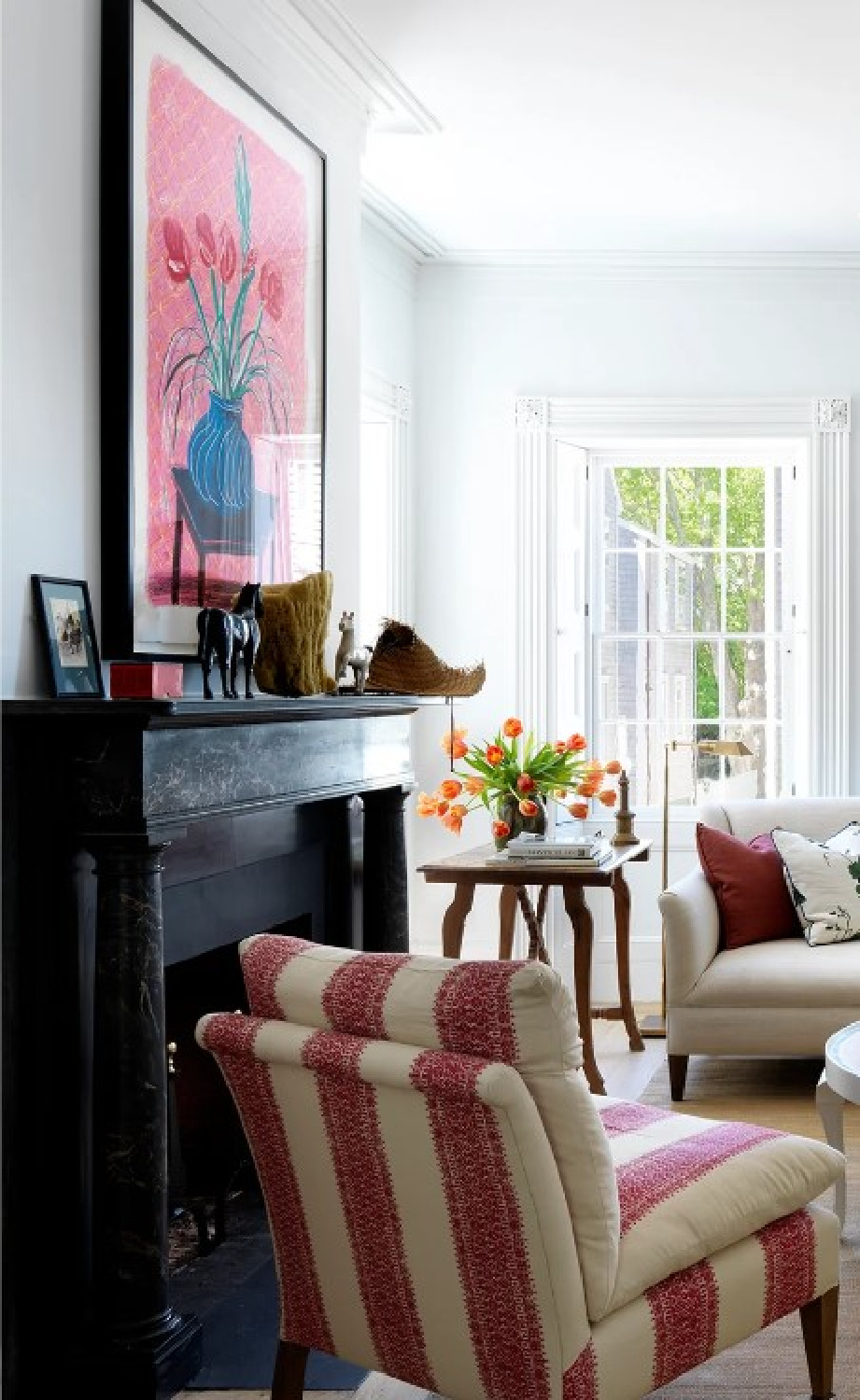 If you have read this blog for long, you know by now that a paint color perfect in one context could be all wrong for another. Sample sample sample! Sample at least three similar tones (at least!) and view them side by side throughout the day.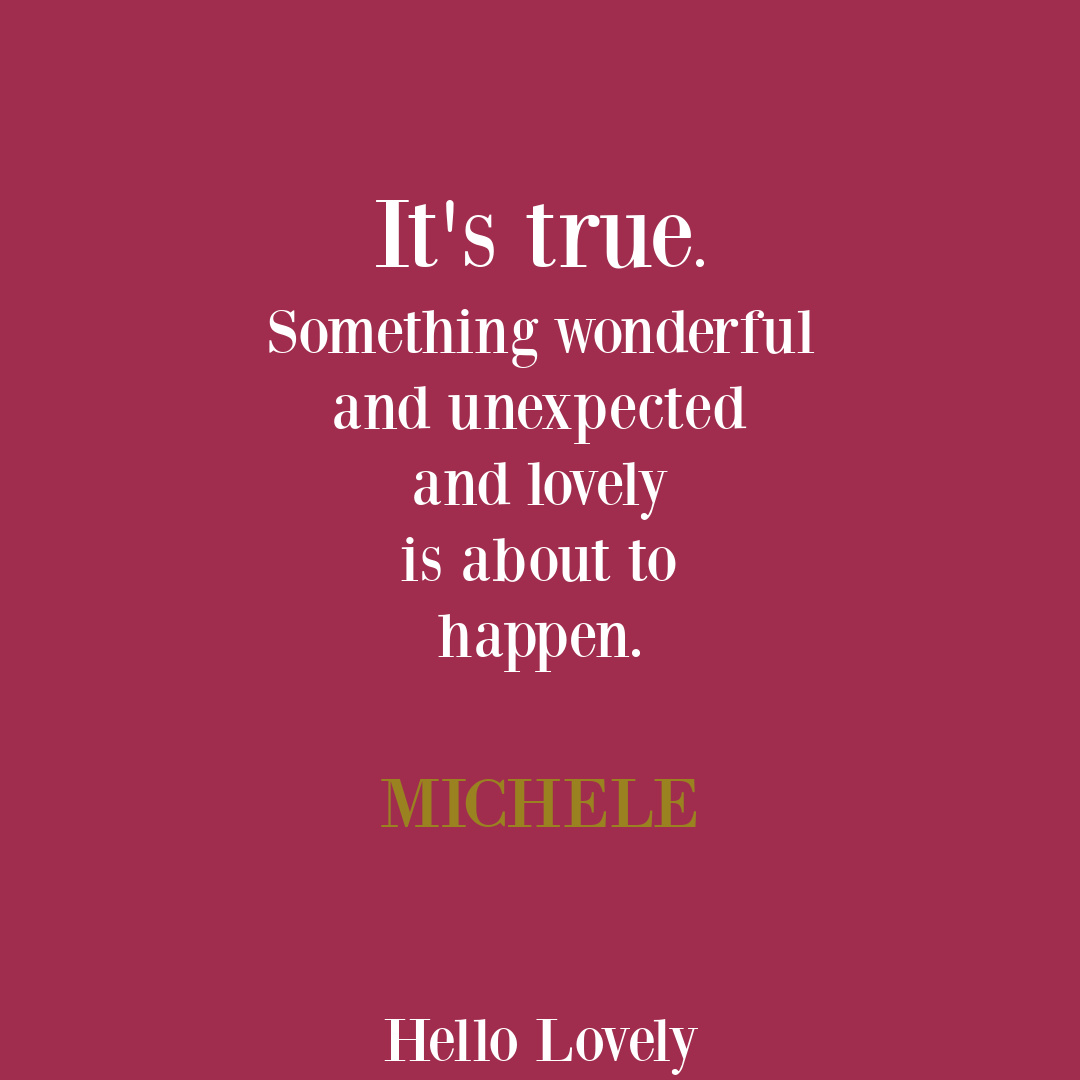 Beata Heuman's EVERY ROOM SHOULD SING
Swedish-born, London-based interior designer Beata Heuman worked for Nicky Haslam for nearly a decade before founding her studio in 2013.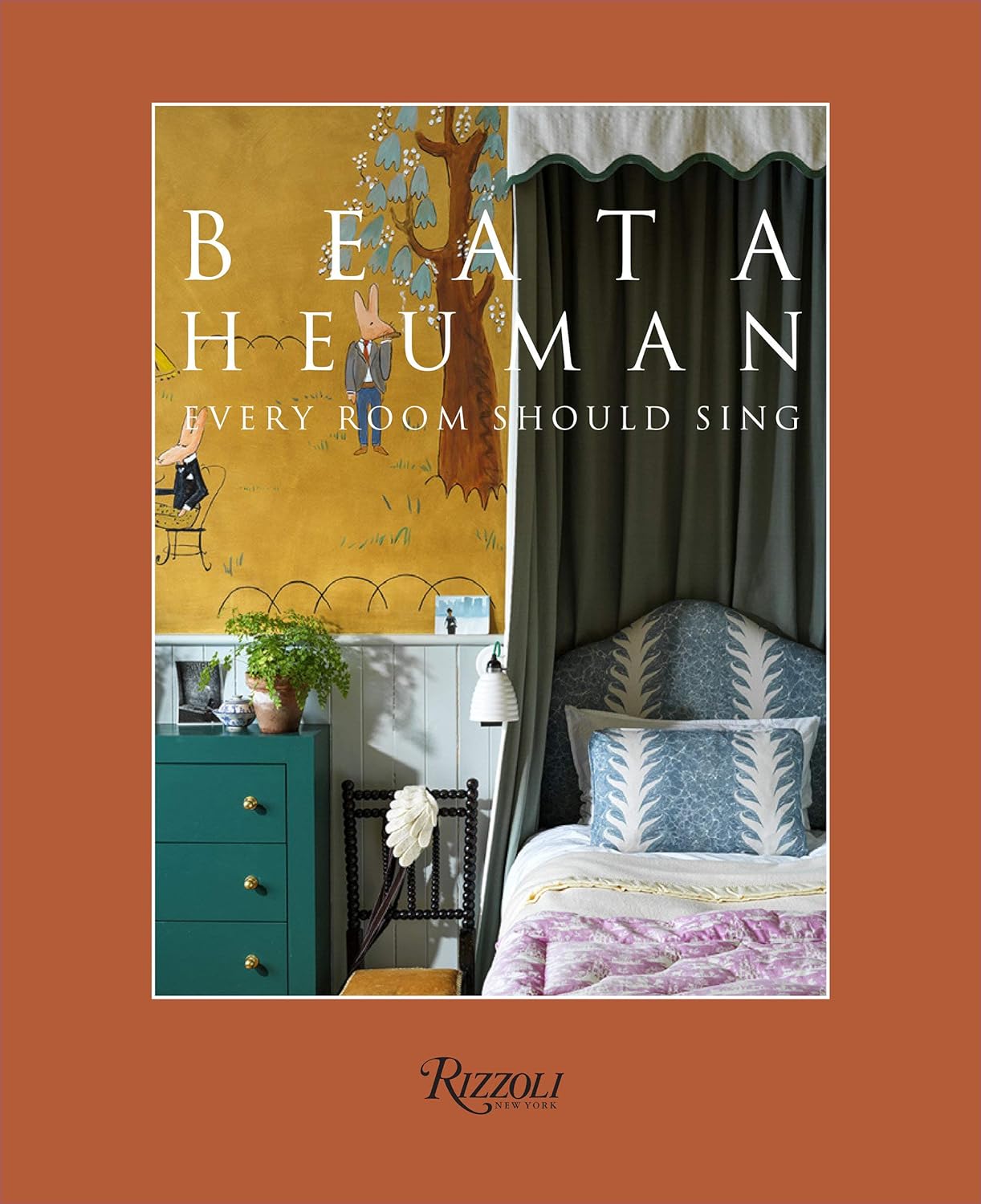 It didn't take long before the bespoke furniture and designs she dreamed up appealed to many others.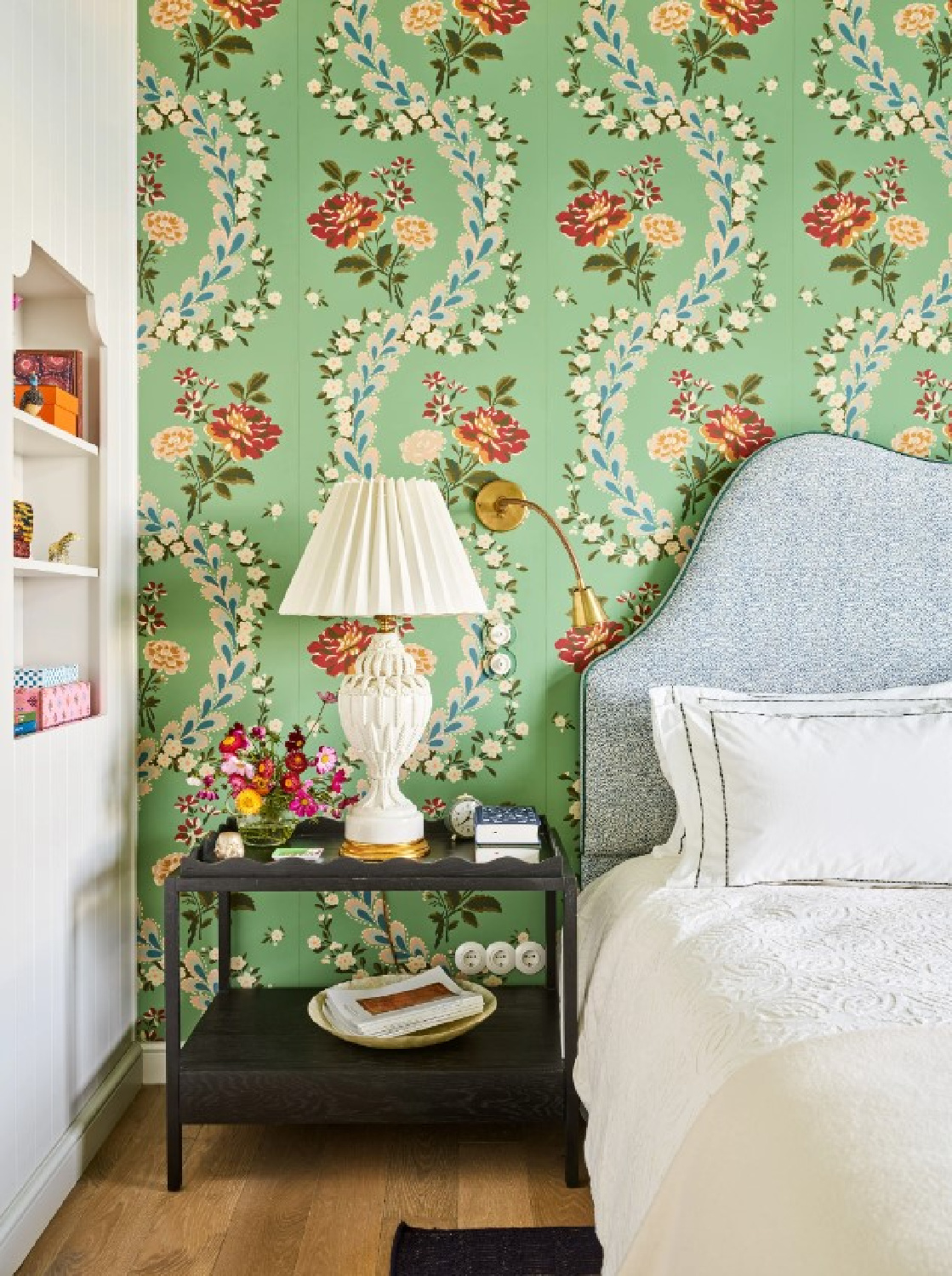 For me, there's a child-like wonder in all of the delightful color. And such imaginative longing. A fondness for the blue pattern on a sugar bowl (maybe from childhood in Sweden?) becomes a design for a fabric. And that fabric can wrap walls so a delightful dream of living in a sugar bowl can live large!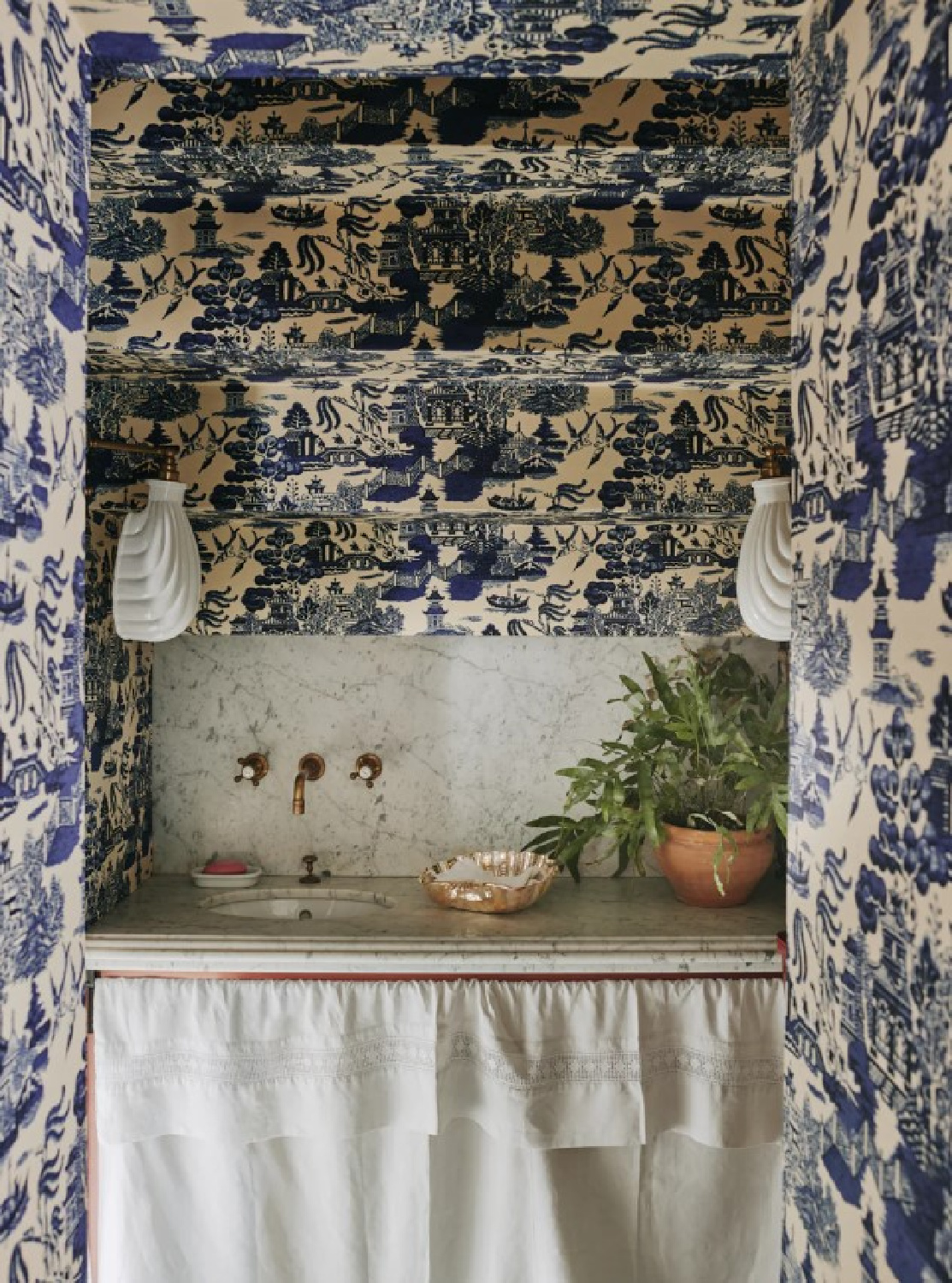 And little me, many miles across the pond can also delight in that pattern because once upon a time, in my own childhood, I was served endless Swedish pancake breakfasts from a Swedish immigrant I called "Gram" with her Willoware plates and a boldly blue patterend sugar bowl!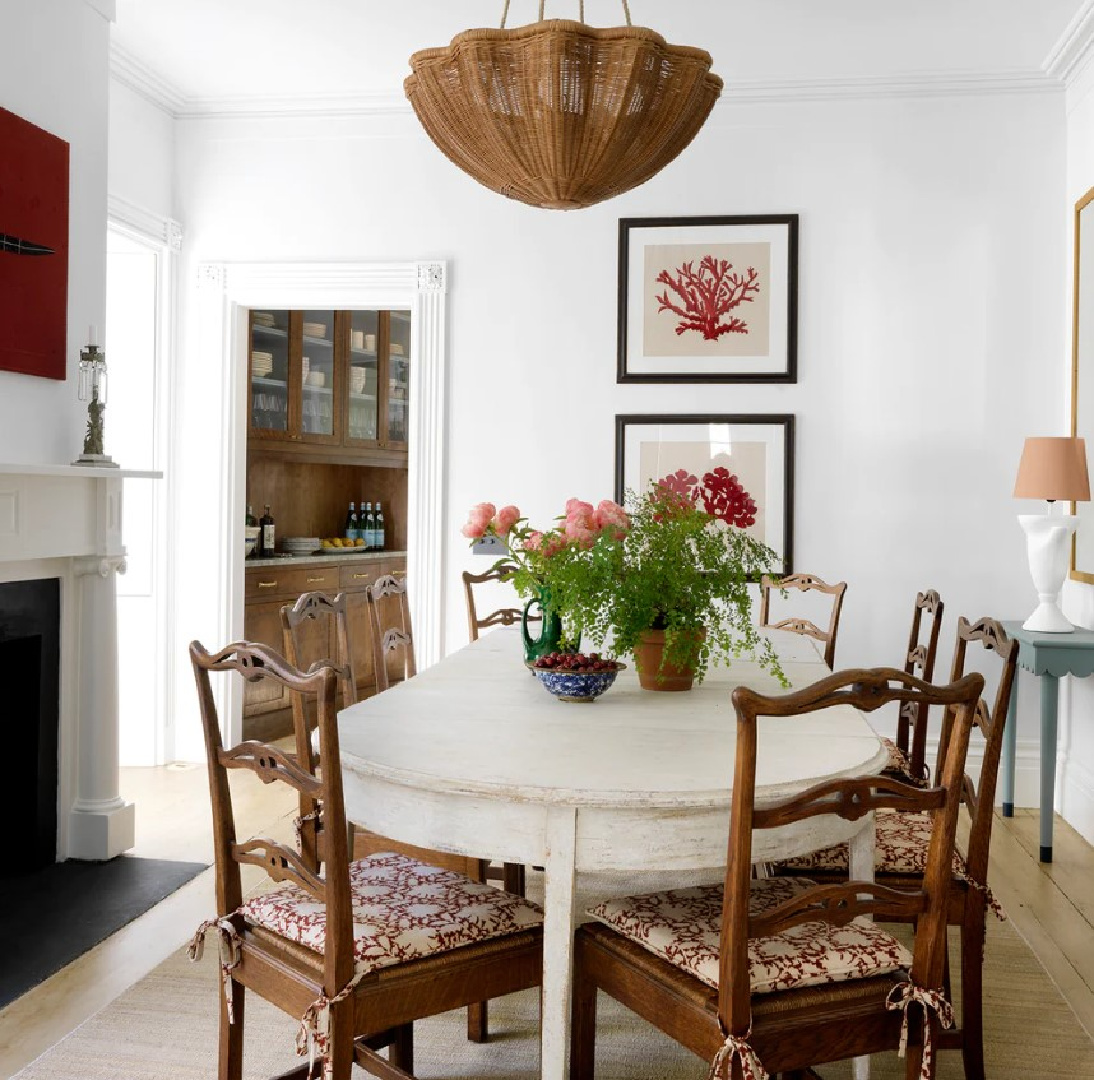 Beata's designs feel very practical in spite of the quirky moments sprinkled here and there.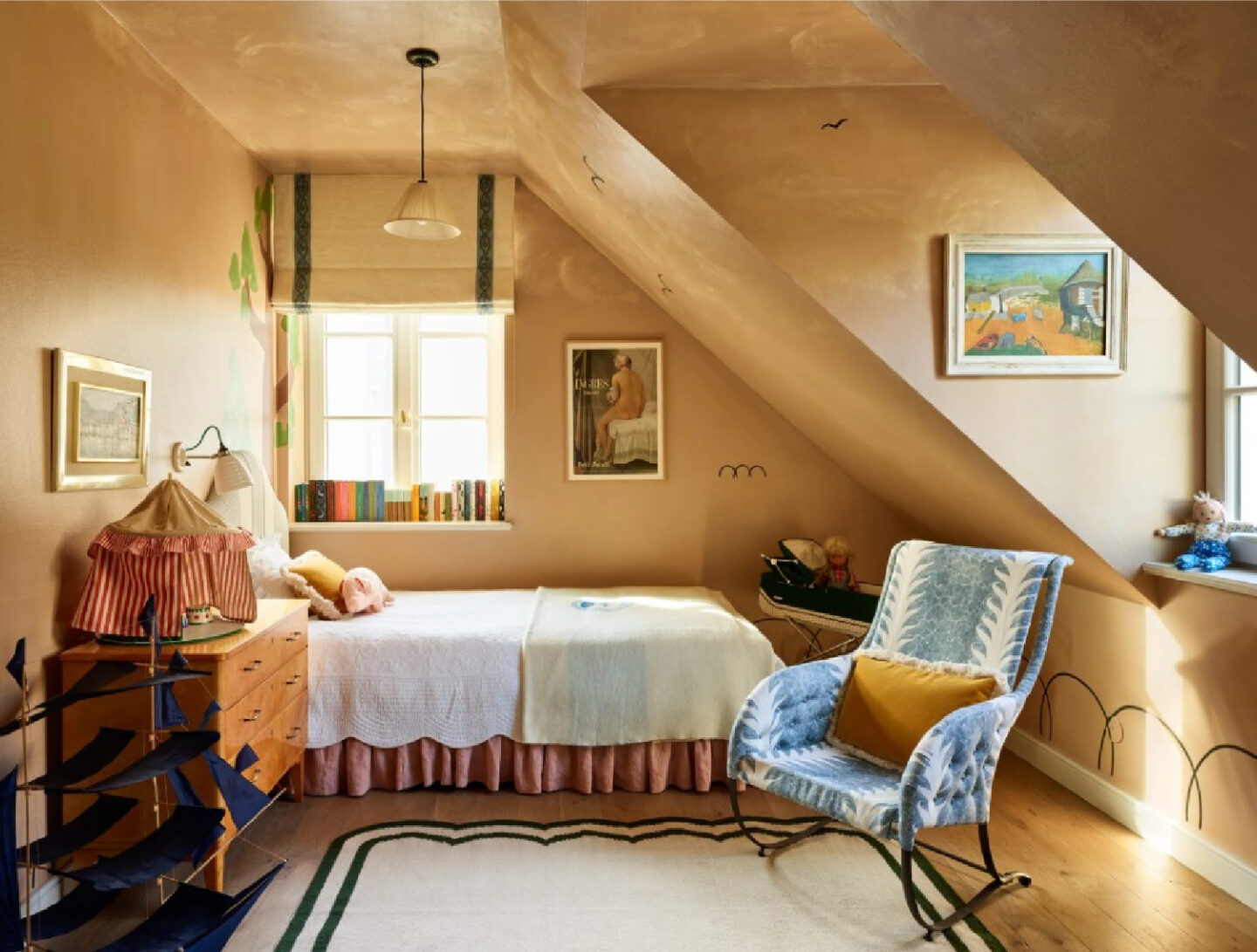 There are so many thoughtful details, yet plenty of room to "sing along" and make memories against the backdrop of the fabrics, wallpaper, lighting, furniture, and objects she designs.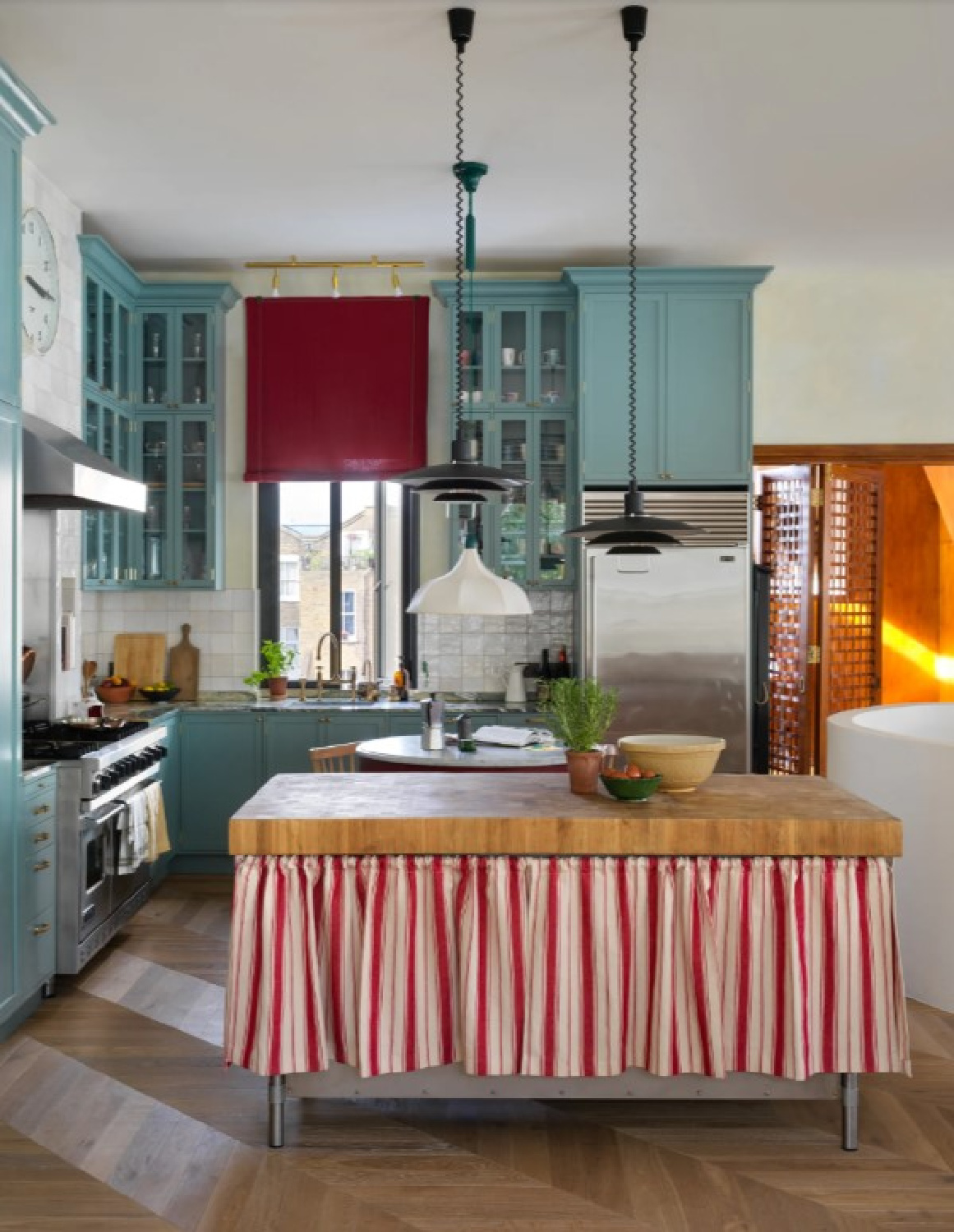 The designer has so much fun with her lighting!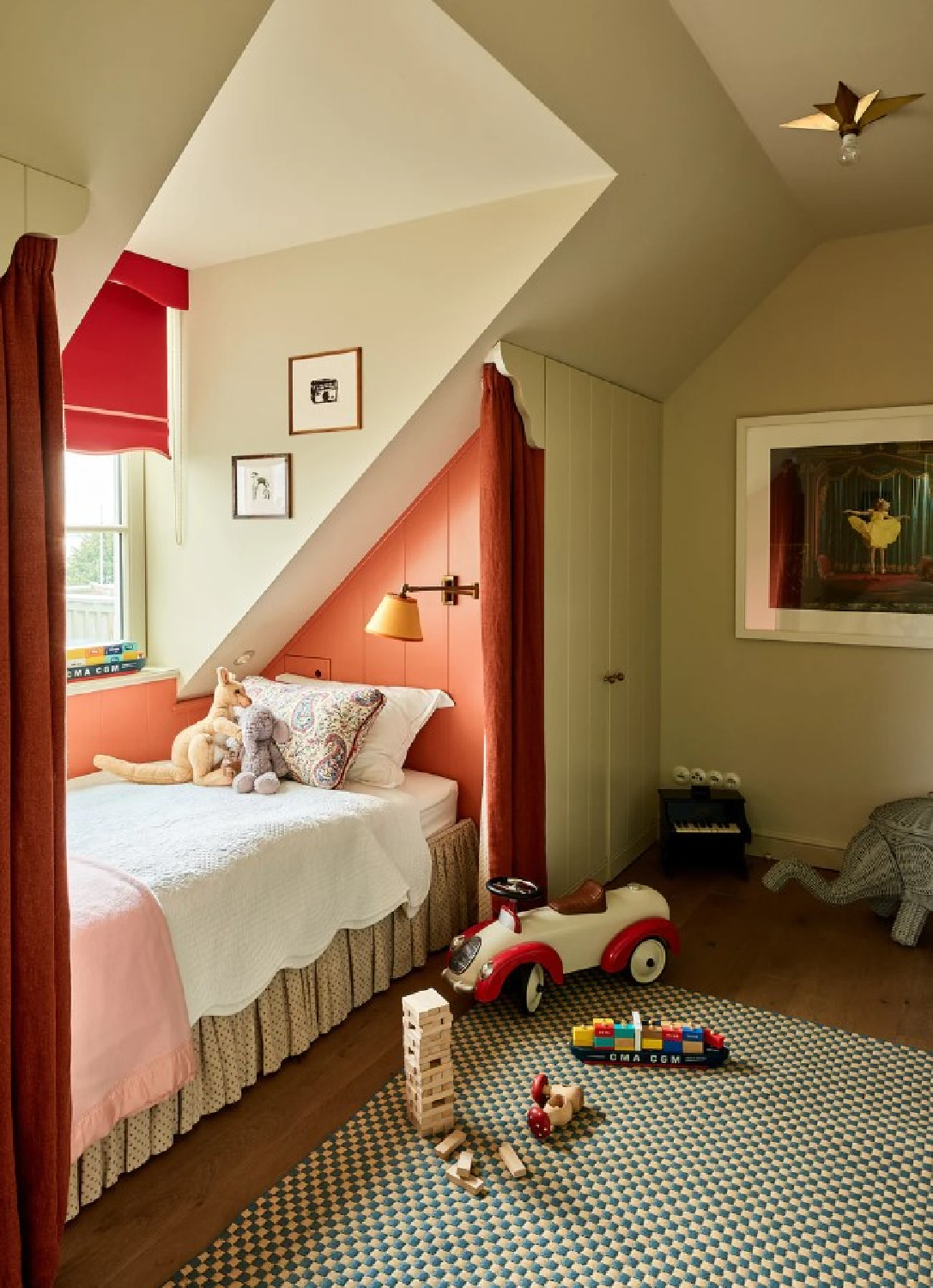 What to Expect From Her Book
EVERY ROOM SHOULD SING is organized according to design principle, with each chapter giving us fresh takes on decorating and elevating the ordinary.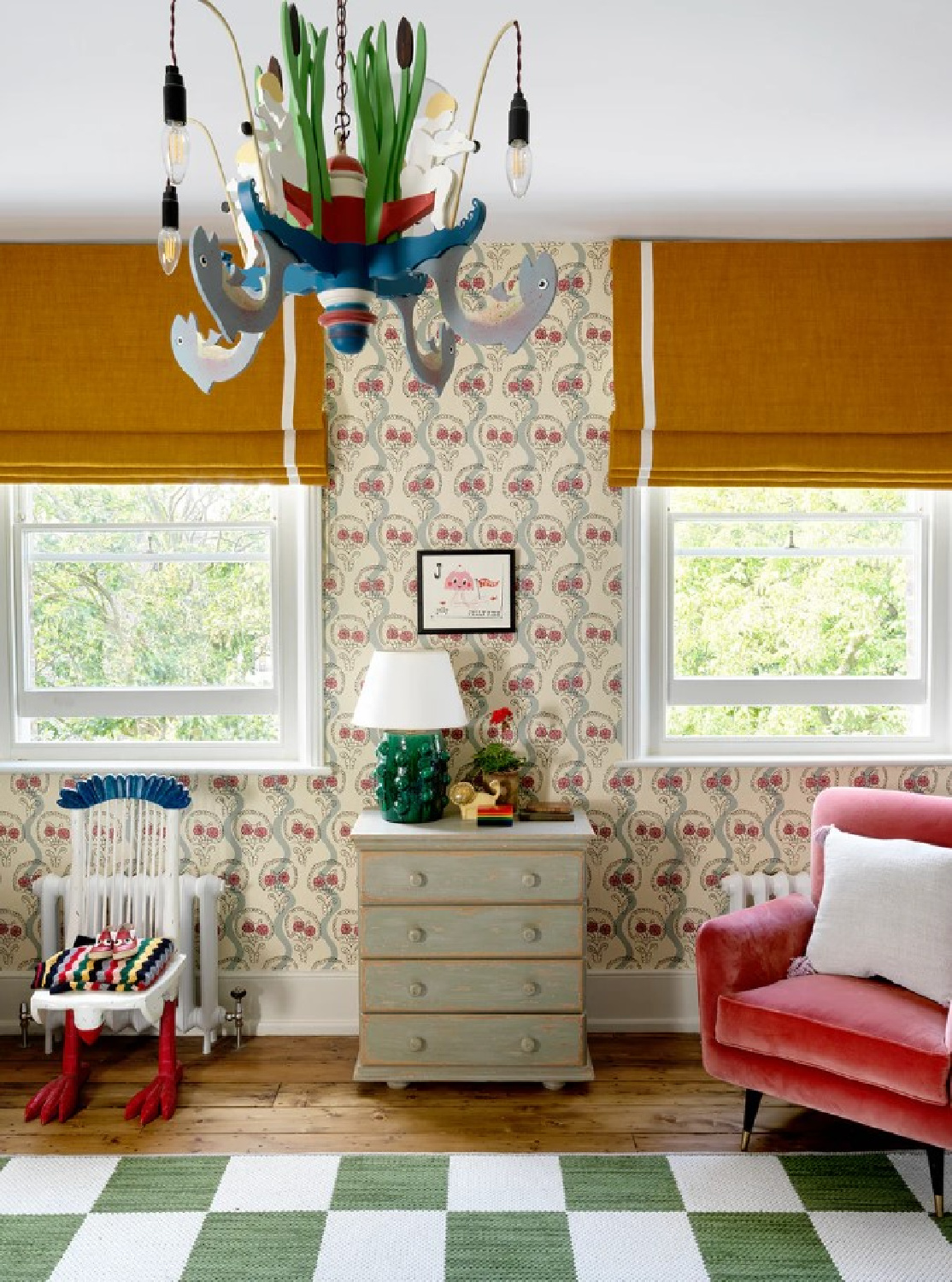 Don't you love a design philosophy encouraging you to find your part in the symphony rather than mimic the soloist?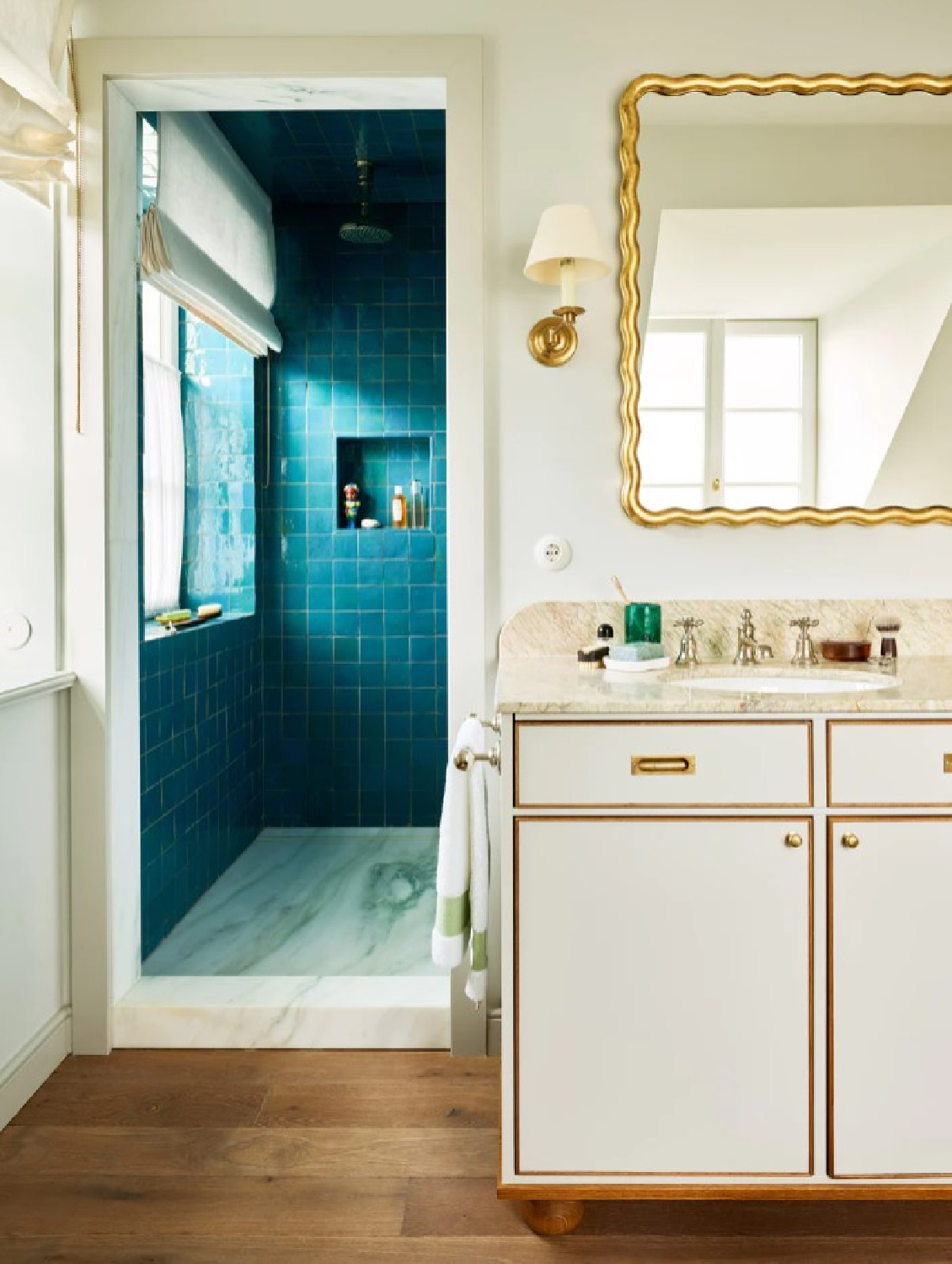 Not that we could duplicate these truly unique spaces!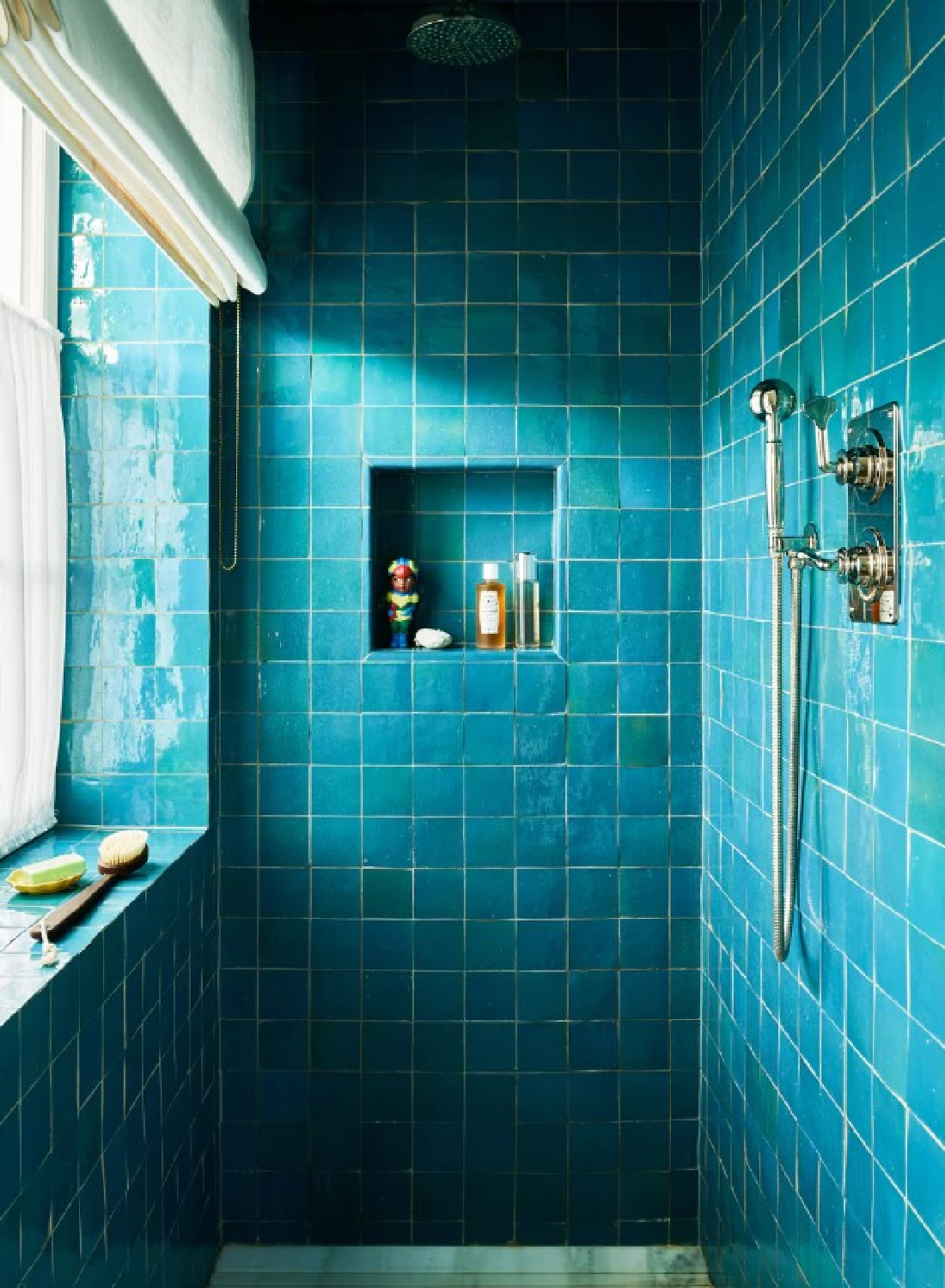 London town houses and Nantucket interiors in the book are beautifully bespoke and breathe with cheerful color palettes and delicious textures.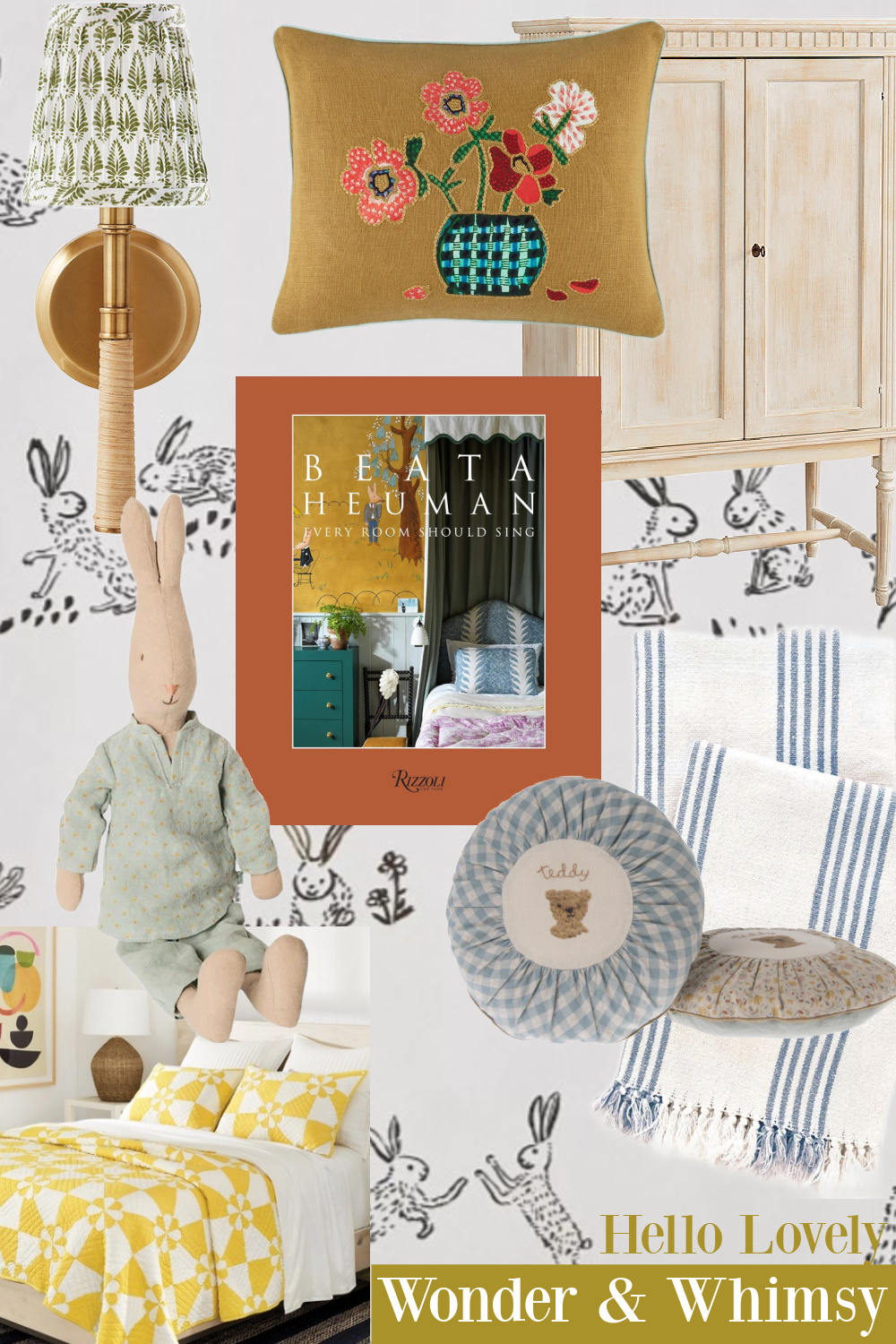 Tour the designer's own Swedish farmhouse here:
Find more inspiring designs and resources on Beata Heuman's site.
I independently selected products in this post—if you buy from one of my links, I may earn a commission.
Peace to you right where you are.
-michele
Thanks for shopping RIGHT HERE to keep decor inspiration flowing on Hello Lovely!
Hello Lovely is a participant in the Amazon Services LLC Associates Program, an affiliate advertising program designed to provide a means for sites to earn fees by linking to Amazon.com and affiliated sites.