After yesterday's coverage of the English country kitchen I can't stop daydreaming about with the crazy cool 5-oven AGA range, I couldn't help myself. I had to keep the bespoke English Country Kitchen Design Inspiration flowing. (More amazing AGA ranges ahead!)
There is so much creativity, Old World goodness, and custom magic to behold today as we tour some of the most amazing craftsmanship in England from Artichoke.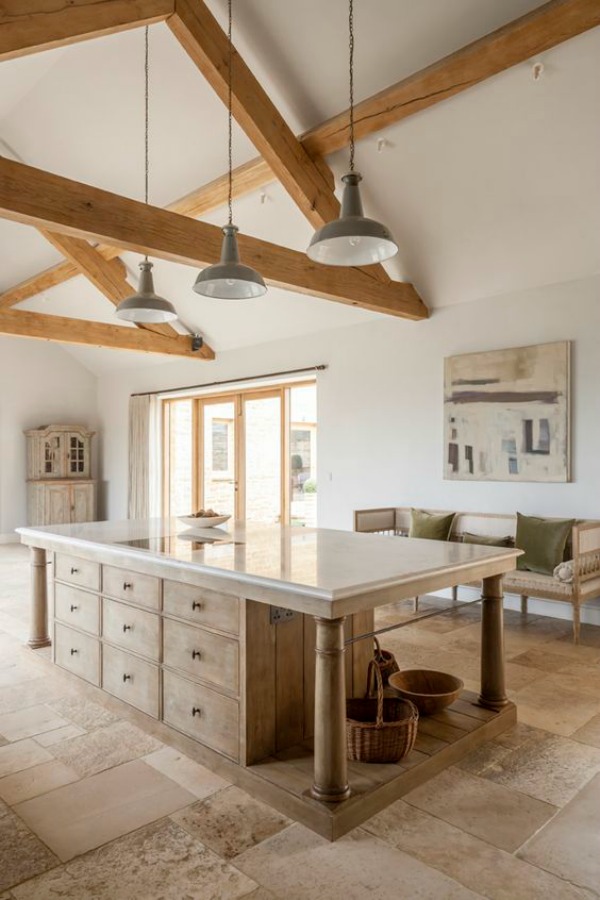 You may remember an introduction to ARTICHOKE kitchens I shared RIGHT HERE.
English Country Kitchen Design Inspiration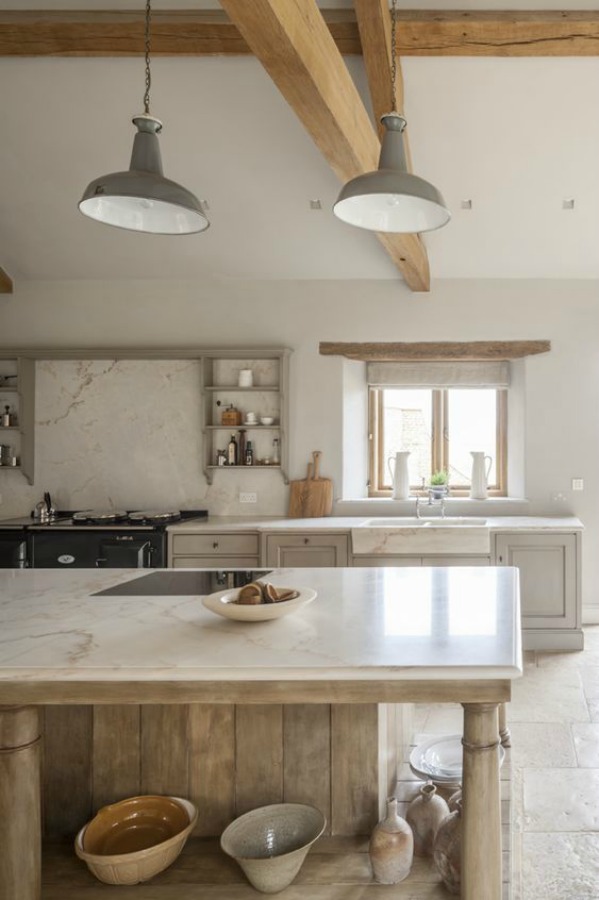 Today we will be inspired by English country rooms created at an incredibly high level of taste, craftsmanship, and commitment to quality.
All images shared with permissions from ARTICHOKE
English Country Bespoke Design: Artichoke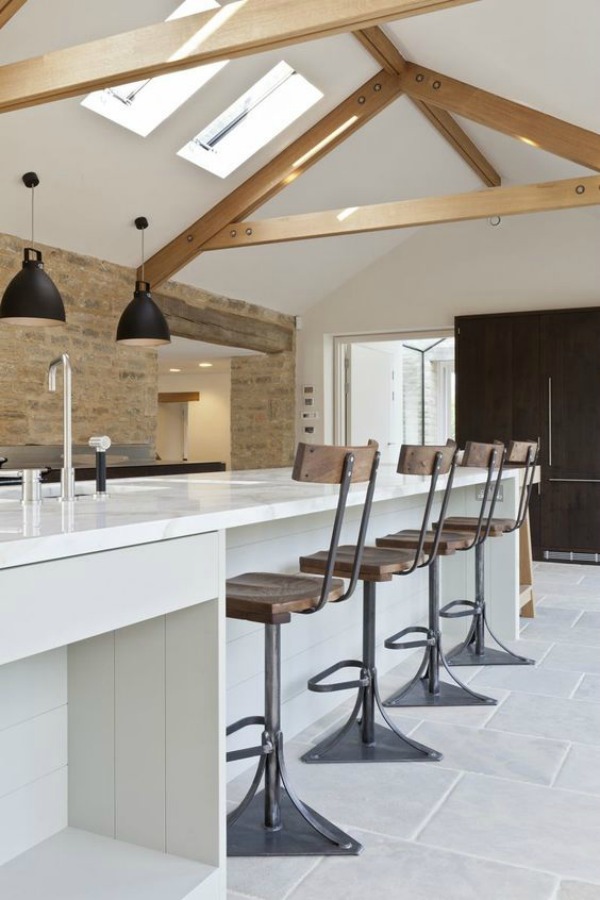 English Country Bespoke Design in Somerset:
WHAT IS JOINERY?
Artichoke is primarily "a specialist joinery designer" for country houses and "traditional interior joinery designer" for London town houses. Those of us outside of the furniture making business may need a bit of a refresher on our designspeak to understand "joinery." Joinery is related to woodworking for cabinets, doors, windows, furniture, fitted furniture (built-ins) and beyond. Joinery is distinguished from general carpentry since it is a specialized area of carpentry.
English Country Bespoke Flemish Inspired Kitchen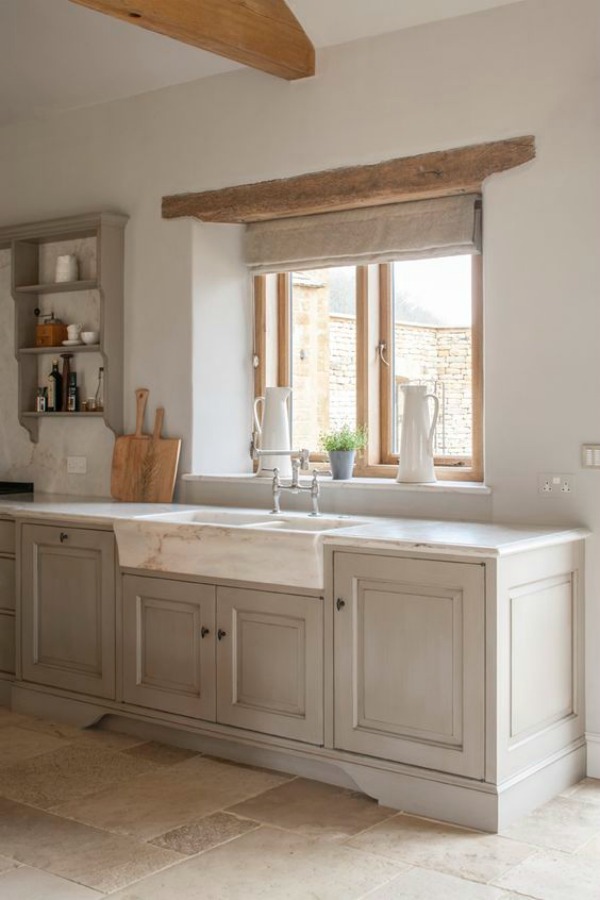 English Country Kitchen With Oak and White Marble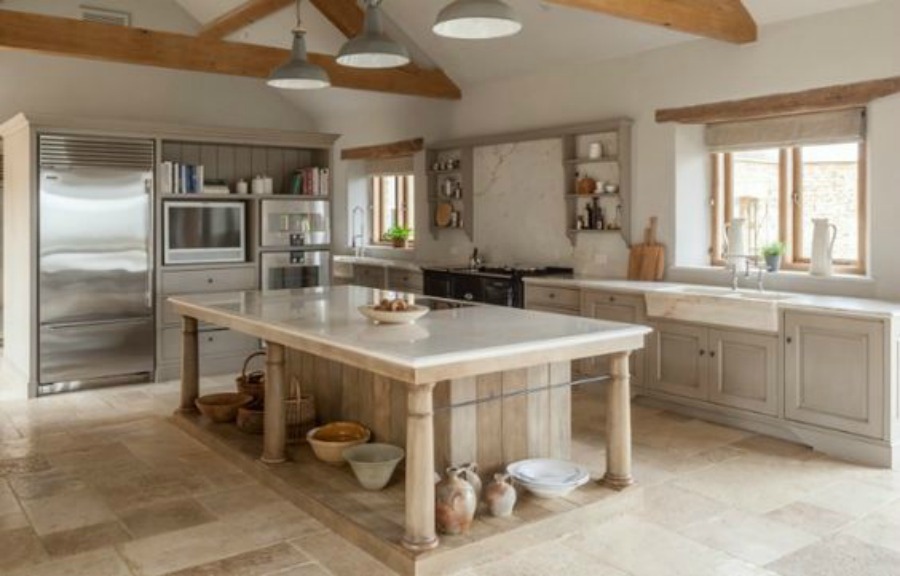 Exquisite Joinery Details from Artichoke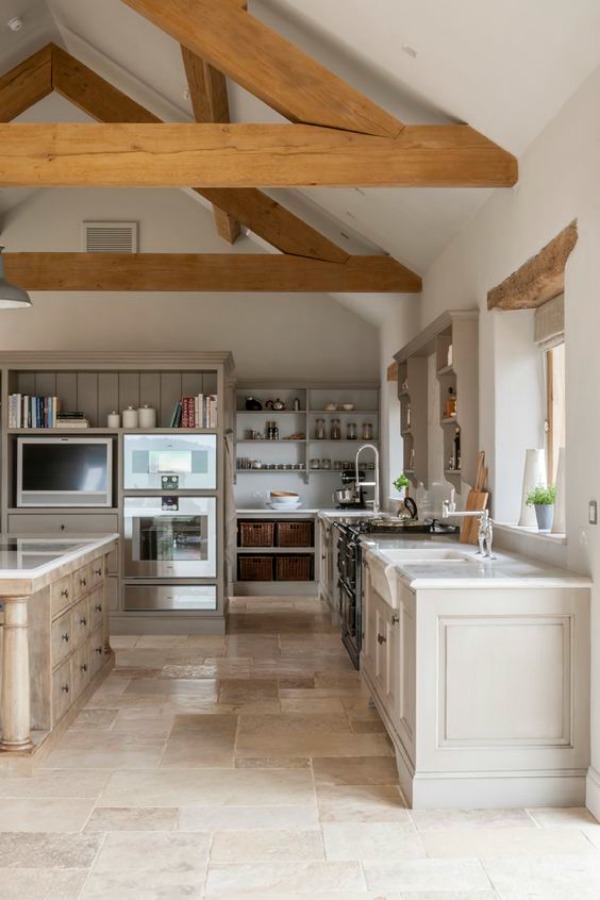 The Details!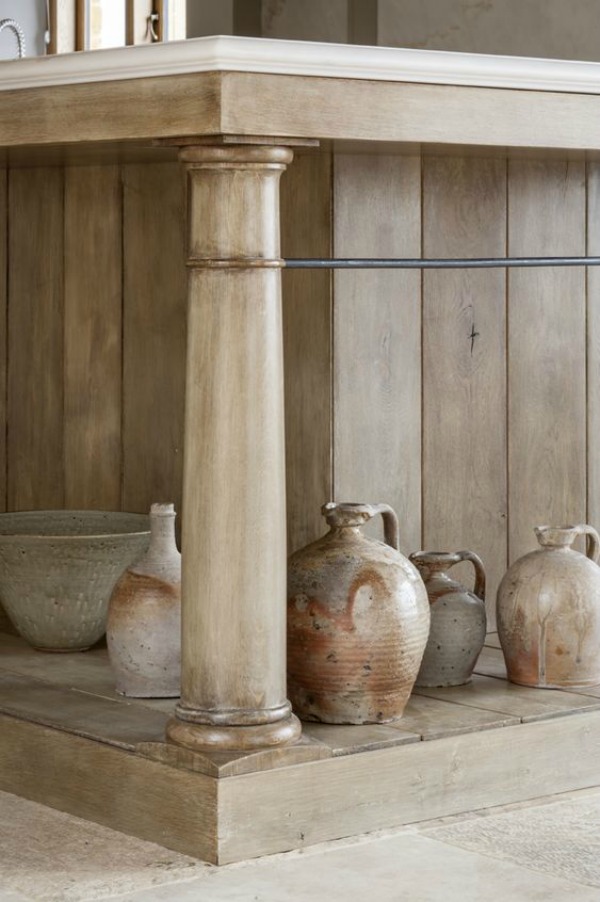 English Country Kitchen in Gloucestershire, England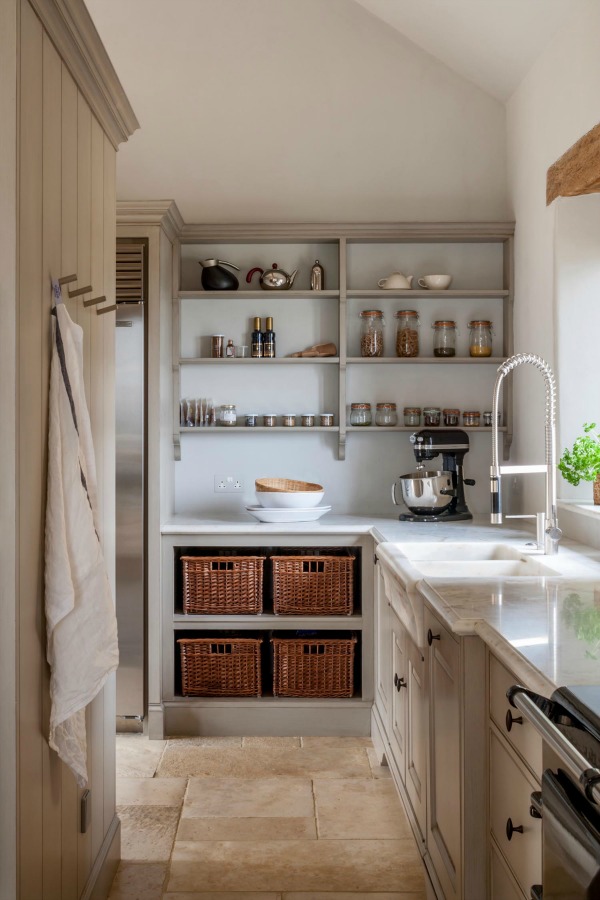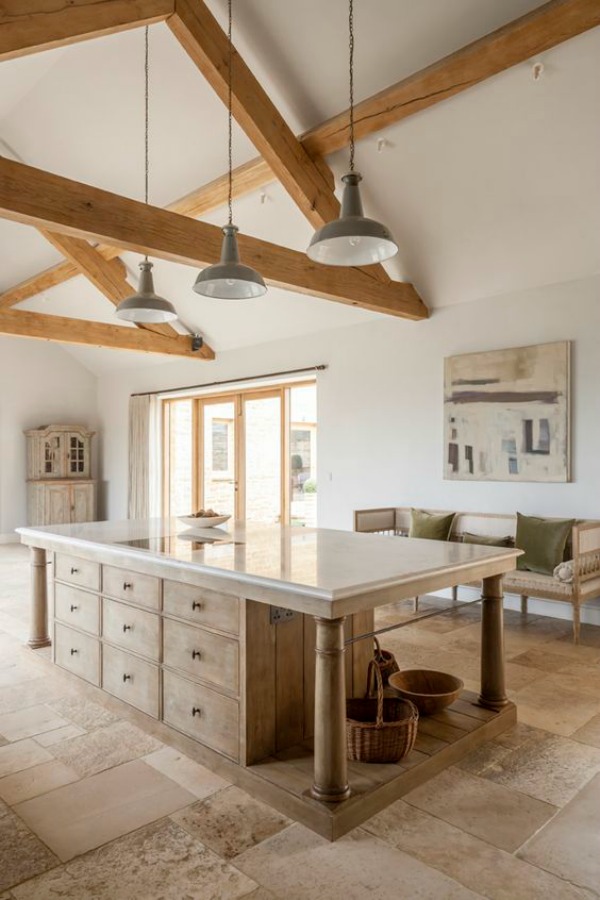 Design AND Construction
Artichoke works exclusively on private homes in the UK as well as overseas with architects and interior designers. Since cabinet design and construction is so critical to kitchen design, the firm has a preference for designing kitchens in country houses. Where they succeed wildly is their skill at bridging expert understanding of cabinet making (and authentic period joinery detail and period architecture) with fresh, bespoke, new designs and then products for each unique project. Artisans at Artichoke do not simply design – they build their designs in England within a 12,000 sq ft workshop.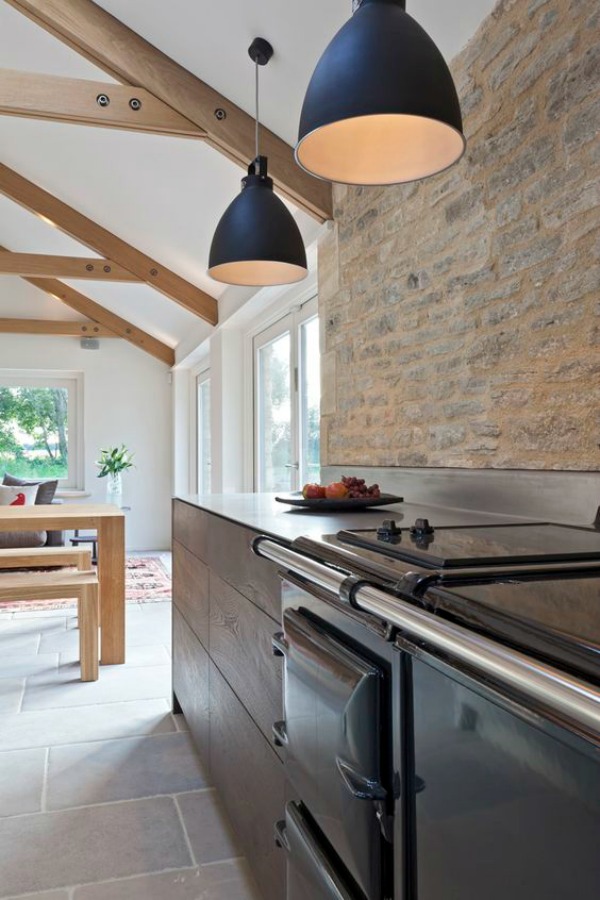 A Noble Mission
"We are passionate about our clients homes. What motivates us every day is the belief that we are designing outstanding spaces for our clients and their families to cook in, entertain in, play in, get dressed in, wash in, relax in and live in. We do what we do, in the way that we do it, because our clients are trusting us with their homes." ~Artichoke
About An AGA
If your kitchen design budget won't support a 5-oven AGA, take heart!
We can own our own AGA in the $30 range:
Ha!
Um. Pardon me, mates.
But have I just discovered the ultimate stocking stuffer for every Anglophile and home chef on the planet??????
See more of this Artichoke bespoke kitchen here!
English Country House Design Experts
Because the team at Artichoke are experts in regards to English country houses, their vision and creativity are applied to some of the finest private homes in England. They begin projects "with the desire to resolve how the space is organised by furniture, and our creative freedom allows us to research and explore aesthetics that will answer the brief and perfectly compliment the architecture into which the furniture is to be installed."
Artisans at Artichoke
A team of 25 bespoke kitchen designers and cabinet makers are skilled artisans who have completed dozens of bespoke projects together. No single project is like the other since designs are rendered according to each client's unique lifestyle.
Behind the Scenes
Creative Director, Bruce Hodgson describes company culture in the video, and his vision for Britain's future heritage inspires.
Peek behind the scenes of the Somerset workshop where bespoke dreams become reality.
Visit Artichoke!
Also find even more lovely English Country kitchen design inspiration HERE and HERE.
I independently selected products in this post—if you buy from one of my links, I may earn a commission.
Peace to you right where you are.
-michele
Shop for items you already intended to buy on Amazon RIGHT HERE, and also find home decor here to keep decor inspiration flowing on Hello Lovely!
Hello Lovely is a participant in the Amazon Services LLC Associates Program, an affiliate advertising program designed to provide a means for sites to earn fees by linking to Amazon.com and affiliated sites.