While we're ever engaged with European country inspired interiors and sensibilities, we also have plenty of room in our Hello Lovely hearts for American country. Especially when a combination of WHITE, simple, and spare are involved. No matter what you call this look (if you're a certain age, you wonder how 'farmhouse' replaced country and then 'modern farmhouse' replaced 'modern country'), it's lovely. Need further convincing? Read on and let Decorating With Classic White Country Simplicity dreams guide your schemes.
Decorating With Classic White Country Simplicity
1. Let Texture Be Your Color
Tone on tone can fall flat if it's not carefully considered. Simple beaded board, tongue and groove, handmade tile, and natural wall coverings can work wonders.
If you need ideas for adding natural, organic touches to a country space, look to the work of Steve and Brooke Giannetti. They choose these color stories that feel impossibly serene yet warm. (Peek at Patina Farm.)
Instead of the expected Old World style plaster walls for their own newly built home, they skimmed walls with a thin layer of Kal-Kote. Simplicity? No paint required.
Tongue and groove panels add age, charm, and texture if you're going for a rustic yet clean and classic American country look.
2. Which White for White Country Simplicity?
It always helps to know paint colors experienced designers deem trustworthy. Nancy Fishelson recommends Benjamin Moore WHITE DOVE for a reliable white paint, and I totally concur.
When I am looking to add age or a sense of history, I always think of White Dove.
Need more ideas for choosing the right white? See THESE.
The designer and renovator also has a color she recommends for floors: Benjamin Moore THUNDER.
Similar to Thunder, Nancy's favorite gray to use was Tucker Pale Gray.
But Tucker Pale Gray was discontinued. Benjamin Moore WISH is essentially the same color as Tucker Pale Gray and a gorgeous hue to sample if you're seeking an idea for kitchen cabinets. (You'll also discover lovely putty paint color ideas in THIS STORY.)
Both of these colors are similar to a Sherwin Williams color which plays a prominent role in our home: Agreeable Gray:
I'm crazy about how Nancy interprets country style without clutter or fuss!
It's easy to see why she is a favorite designer of designers…
3. Check out This Pattern
CHECKERED FLOORS, gingham and buffalo check everything are never not having a moment.
They turn up everywhere you turn in American country schemes and beyond. I even devoted an entire post to them HERE after seeing Nate and Jeremiah's floor:
It is amazing how a checkered floor can be humble and folksy…
and also so classic.
If you need a good American country house primer, order Nora Murphy's book!
Find it RIGHT HERE.
4. Mix a Few Favorite Objects
Spare schemes require restraint and thoughtful curation, but you can also rotate your favorite art and accessories.
About the charming entry (below) in Nora Murphy's former home, she says,
"Everything in this entry represents something dear to us–my love of gardening, Rick's love of fishing, Conor's love of hiking in the woods–it can change with the seasons or the occasion."
Choosing art and treasured objects that are meaningful to family members just may be the most important element for getting American country right. (Translation: signs that say "laundry" or "kitchen" don't qualify as treasured objects.)
Bonus points when personal treasures show age, distress, and patina!
5. Steer Away from Faux When Possible
Authentically old furnishings and objects trump replicas.
Natural fibers and construction materials are going to age better and elevate the look.
When the goal is authenticity, sometimes this means the process takes time. You need not live with an empty room, but do try to upgrade to the real thing over time.
6. Wabi Sabi Wonderful
When imperfect finishes, objects, and moods are welcomed, humility and character contribute a sense of effortlessness.
Quirky, one-off, asymmetrical, weathered, and laid back design elements become friendly companions on the journey.
Furnishings and design elements have energy and can add to yours.
7. Blue and White and Country
These hues love each other like best friends in a country house, and for me, the combo is quintessentially American.
Even painting the ceiling blue can bring unexpected cheer! Here are haint blue ideas.
I independently selected products in this post—if you buy from one of my links, I may earn a commission.
Resources for Country House Ideas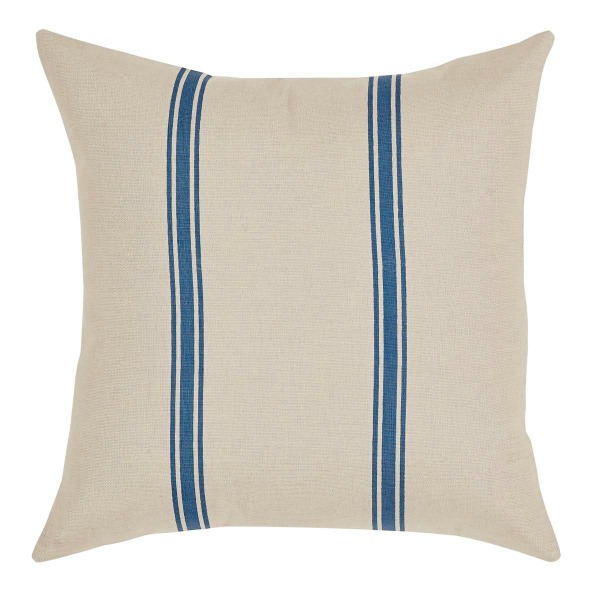 I independently selected products in this post—if you buy from one of my links, I may earn a commission.
Peace to you right where you are.
-michele
Thanks for shopping RIGHT HERE to keep decor inspiration flowing on Hello Lovely!
Hello Lovely is a participant in the Amazon Services LLC Associates Program, an affiliate advertising program designed to provide a means for sites to earn fees by linking to Amazon.com and affiliated sites.