For no good reason, we'll peek inside charming homes in New York…all of them lovely and oozing with: charm, point of view, and personality. City or countryside? I am partial to the Hudson River Valley, but a French inspired teeny Brooklyn apartment like this first one by Brigette Muller? Yes, please. Onward with interior inspiration from New York!
Interior Inspiration from New York
Earthy Modern Minimal Luxe
Athena Calderone's interiors are instantly recognizable now, and since she has multiple residences in New York, it's more eyeswooning for all of us.
I am partial to her ultra-serene zen dens like this bath:
Modern Farmhouse in New York
What if your airy serene farmhouse interior also featured an airy serene Christmas tree?
Well then, your room would sing!
Atrium Kitchen Dreams
You may recognize this kitchen as the one in the New York home Nate Berkus and Jeremiah Brent designed and then parted with a few years back.
But did you know they missed that home so much after moving to Southern California that they bought it back when the owners were ready to move on? Who can blame them? You don't just go recreating a bespoke kitchen like theirs!
Did you know Jeremiah has written a book that will launch in February? I can hardly wait!
Not Your Everyday Hamptons Style
When I think of Hamptons style, I instantly think Coastal Grandpa, Coastal Grandma, etc:
But there's truly much more to discover from the design scene there. I'm a huge fan of Michael Del Piero's work whether it is near Chicago or the Hamptons:
This Hamptons guest bathroom (in Jennifer Ash Rudick's SUMMER TO SUMMER) features crystal sconces (Palwa, ca. 1965), design elements by Piero Fornasetti, and walls finished in painted Masonite.
New York Home With Swedish Farmhouse Aesthetic
I'll never forget this antique dealer's home featured in Remodelista years ago!
Remember this beauty from the owner of The Red Chair?
How about you? Do you like your Swedish farmhouse pale and lovely like the above or more vibrant:
Timeless Style in Manhattan
My followers on FB are still engaging with this inspirational design from Cathy Kincaid…
This single inspirational image below has sparked an interest in all things scenic mural and botanical prints over there!
I must admit I have the fever too, and I've got my eye on this set:
Favorite French Kitchens in NY
Although she has moved on from it, I'm not sure many of us have! Tina's Enchanted Home kitchen has all the ingredients of a timeless French kitchen to love!
One of Hello Lovely's followers was so taken with Tina's kitchen, he used it as a springboard for his newly built kitchen HERE. And I'll never tire of tuning into anything Annie Diamond (Most Lovely Things) is creating, baking, decorating, or consuming:
Annie's energy and appetite for seasonal wonder is absolutely inspiring and amazing, and what a gift that she shares all that goodness with us. Oh, and Jocie Sinauer's kitchen with its Swedish Frenchy white textural coziness in Hudson is BEYOND:
New York Interior Inspiration from Simon Upton
Simon Upton's amazing book NEW YORK INTERIORS is a wonderland of high end, bespoke, unexpected beauty.
Isn't this city kitchen a triumph?
Let's peek at a few more surprises in the book:
Do you suppose Steinbeck was right?
Or is this a more accurate description of the Big Apple?
I warned you this was going to be eclectic…
Look at us entertaining modern style from posh addresses in New York! Of course we can never ignore all white color stories for too long…
We need our daily dose, doncha know.
Brooklyn Rental Apartment Tour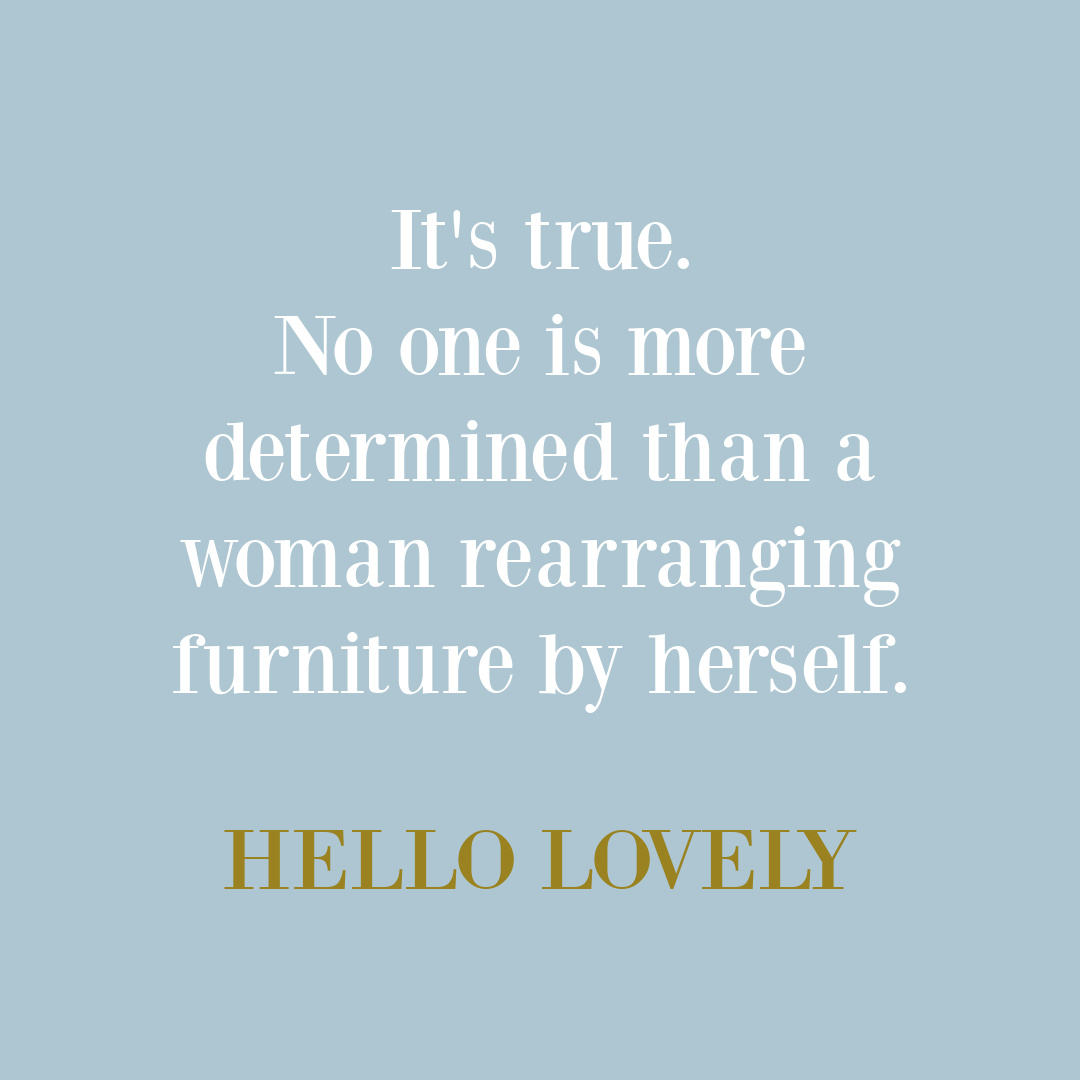 I independently selected products in this post—if you buy from one of my links, I may earn a commission.
Peace to you right where you are.
-michele
Thanks for shopping RIGHT HERE to keep decor inspiration flowing on Hello Lovely!
Hello Lovely is a participant in the Amazon Services LLC Associates Program, an affiliate advertising program designed to provide a means for sites to earn fees by linking to Amazon.com and affiliated sites.