Followers on Hello Lovely's FB page cannot get enough of the inspirational designs created by Cathy Kincaid Interiors. Who can blame them? A posh Manhattan pied-à-terre with Zuber wallpaper, magnificent moldings, and lacquered ceiling…goodness, it's a fantasy level dwelling. Her projects often incorporte blue and white porcelain, dressmaker details, sophisticated color stories, and timeless layers of loveliness along with peerless architecture. It all feels traditional, palatial, and so buttoned up that I cannot visualize my slouchy self ever slipping off UGGs to sip iced coffee on one of her banquettes. Yet that won't stop us from studying and admiring the exquisite attention to detail in exceptional properties touched by her.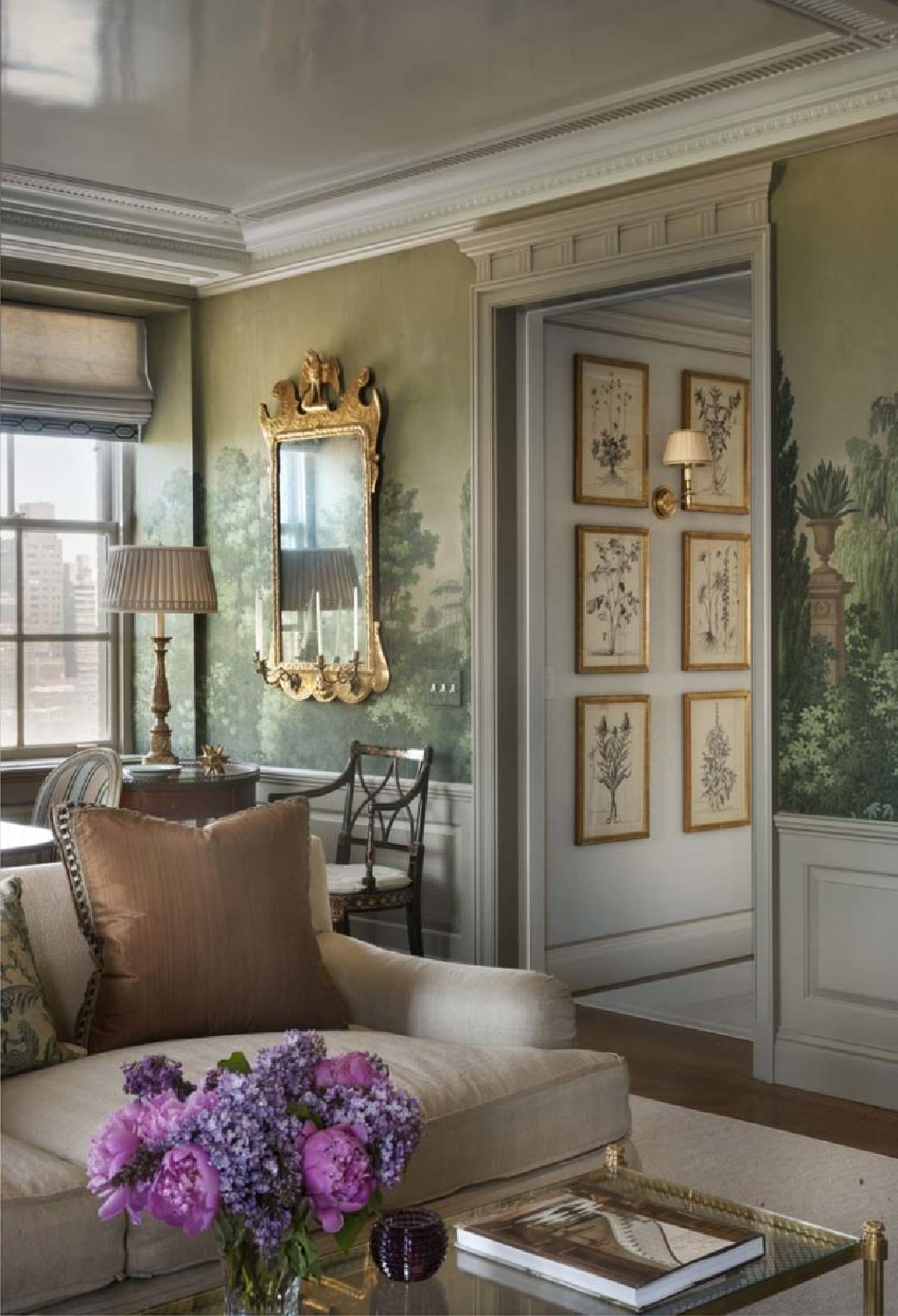 Photos: Cathy Kincaid Interiors; See More Work: @cathykincaidinteriors
Classic & Chic Cathy Kincaid Interiors
What makes her design work so classic and chic?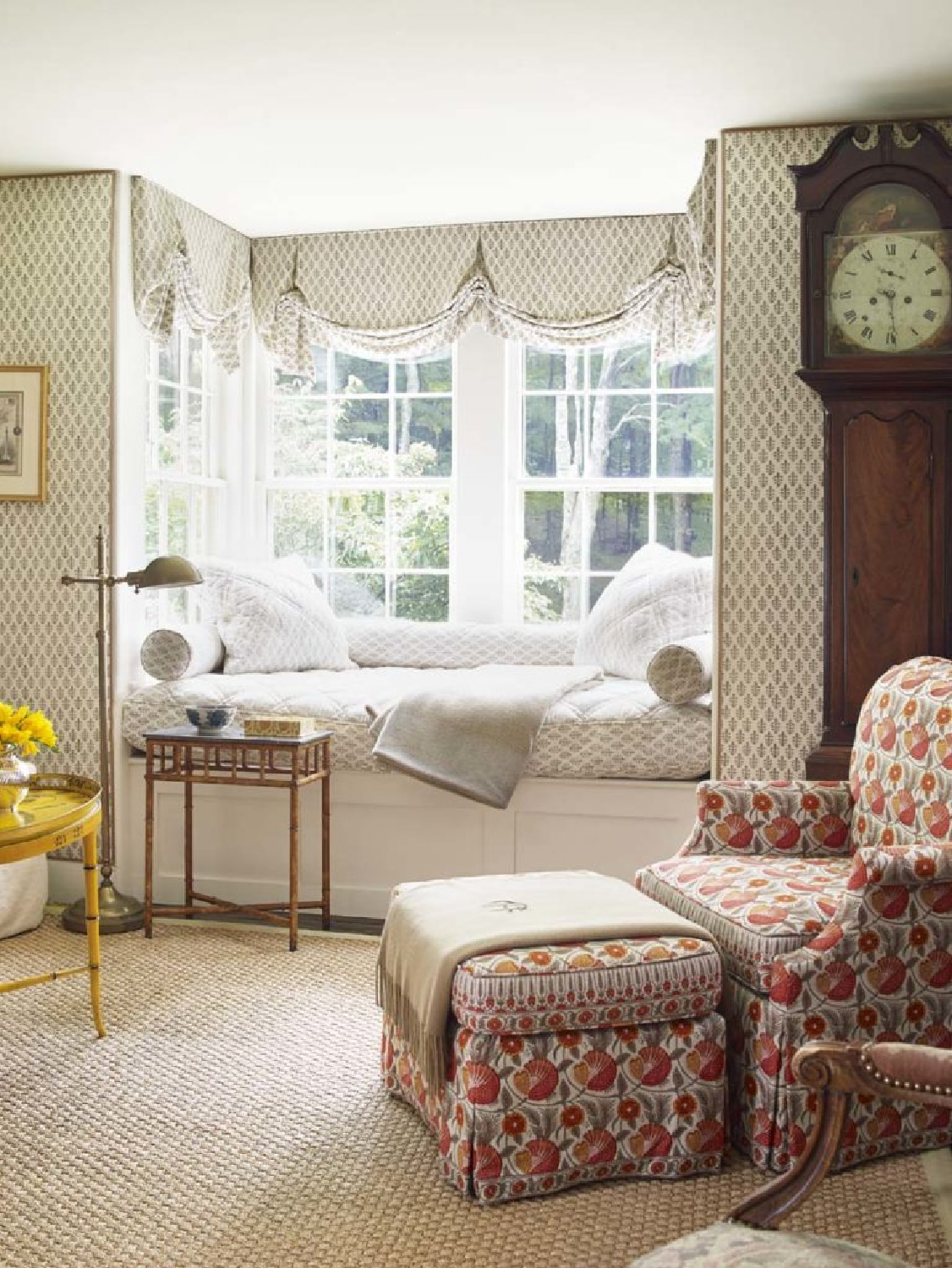 Emphasis on Comfort
Comfort is an important consideration in timeless interior design. Furniture must not only be aesthetically pleasing but also be comfortable so that the space may be enjoyed. No matter the era, comfort is queen!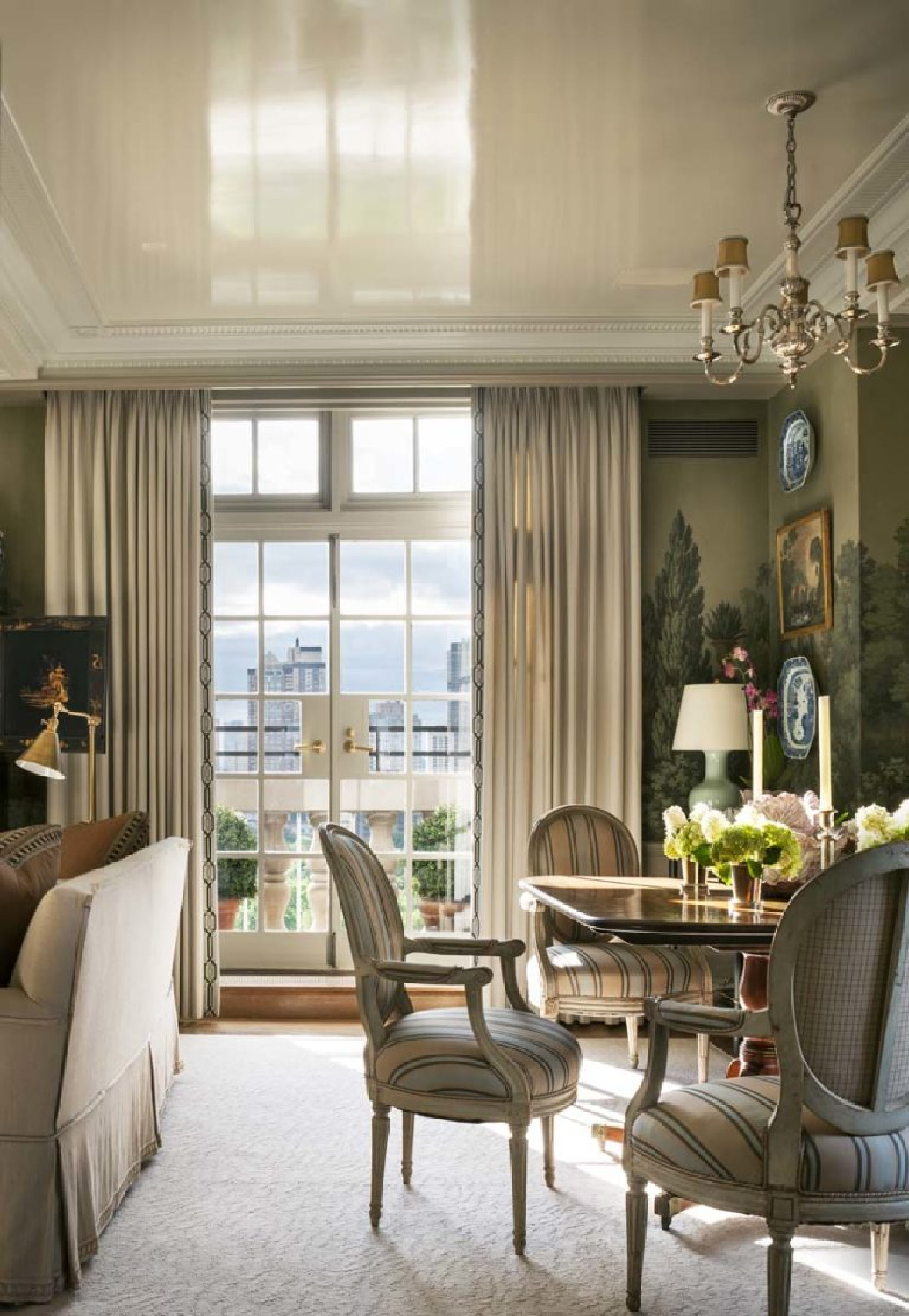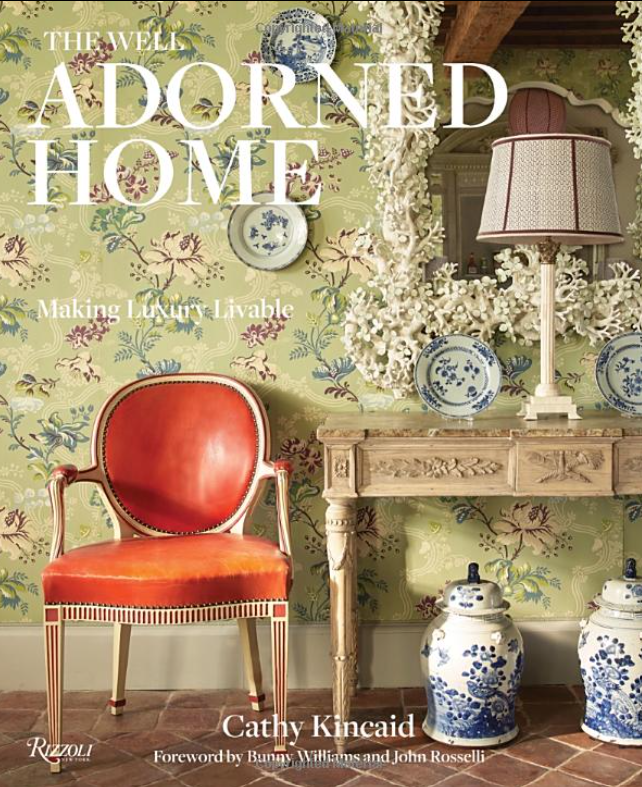 Quality and Craftsmanship
Classic interior design is often associated with materials of high quality and design elements created with expert craftsmanship. The goal is often to invest in pieces that will get better with age or are built to last a lifetime.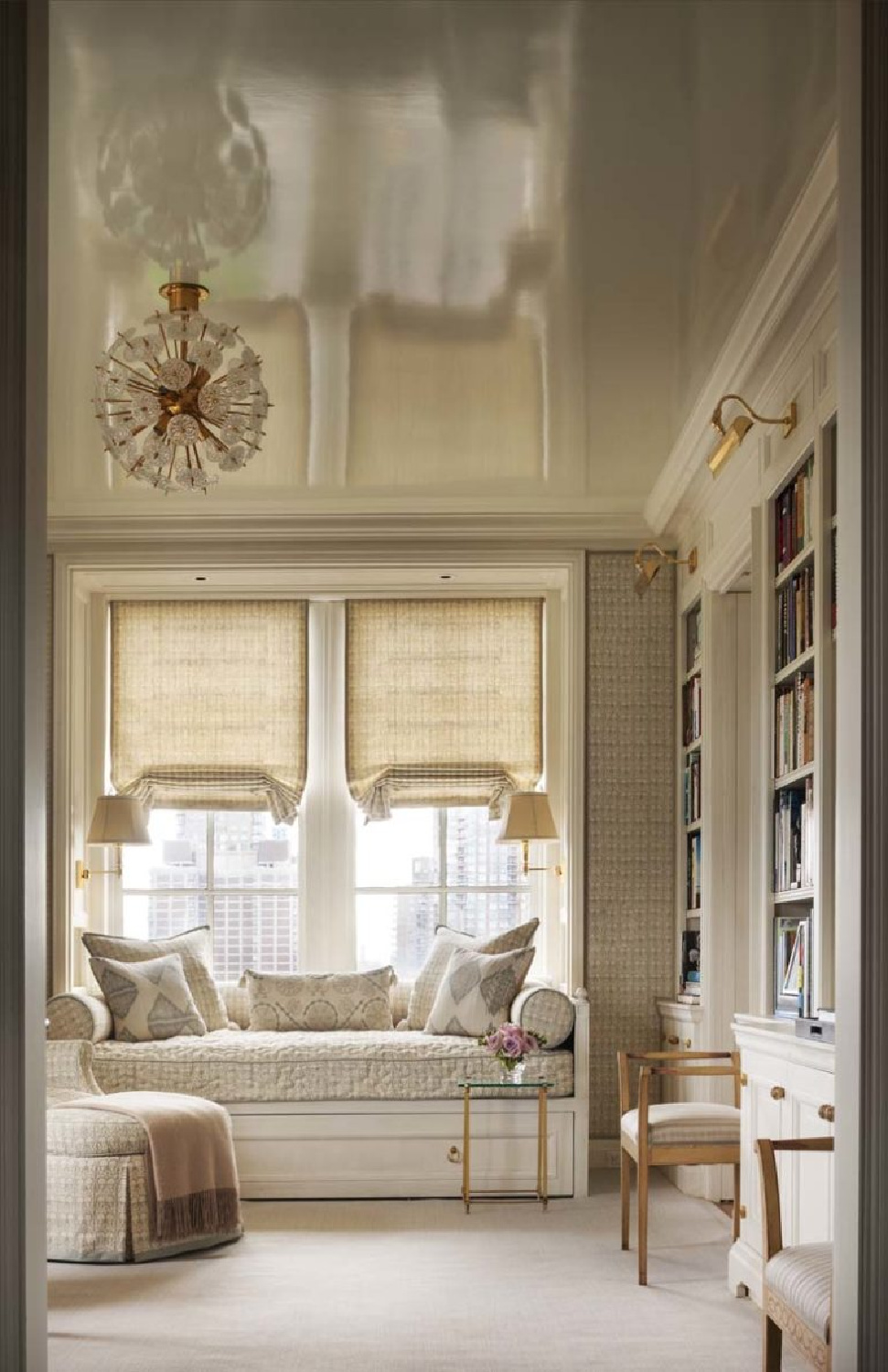 Therefore, beautiful natural materials such as hardwood, stone, and iron are employed.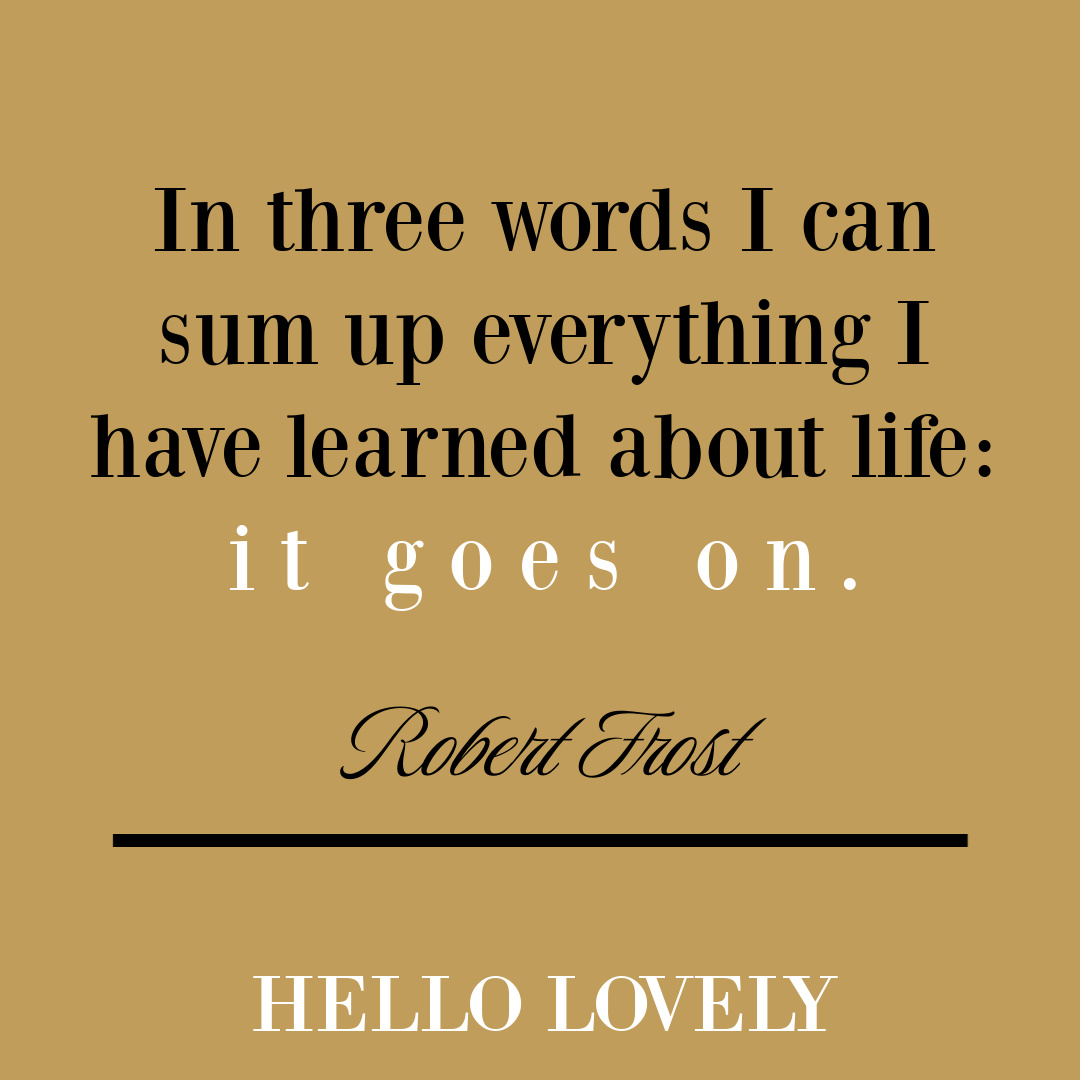 Sophisticated & Nature-Inspired Color Palette
Whites, creams, grays, and earthy tones are frequently used in classic designs where there are no plans to "spruce up" or "reimagine" a space in a year or two. Color and the mixing of colors truly requires a keen eye to create a tranquil and tasteful atmosphere that isn't stuck in a particular era.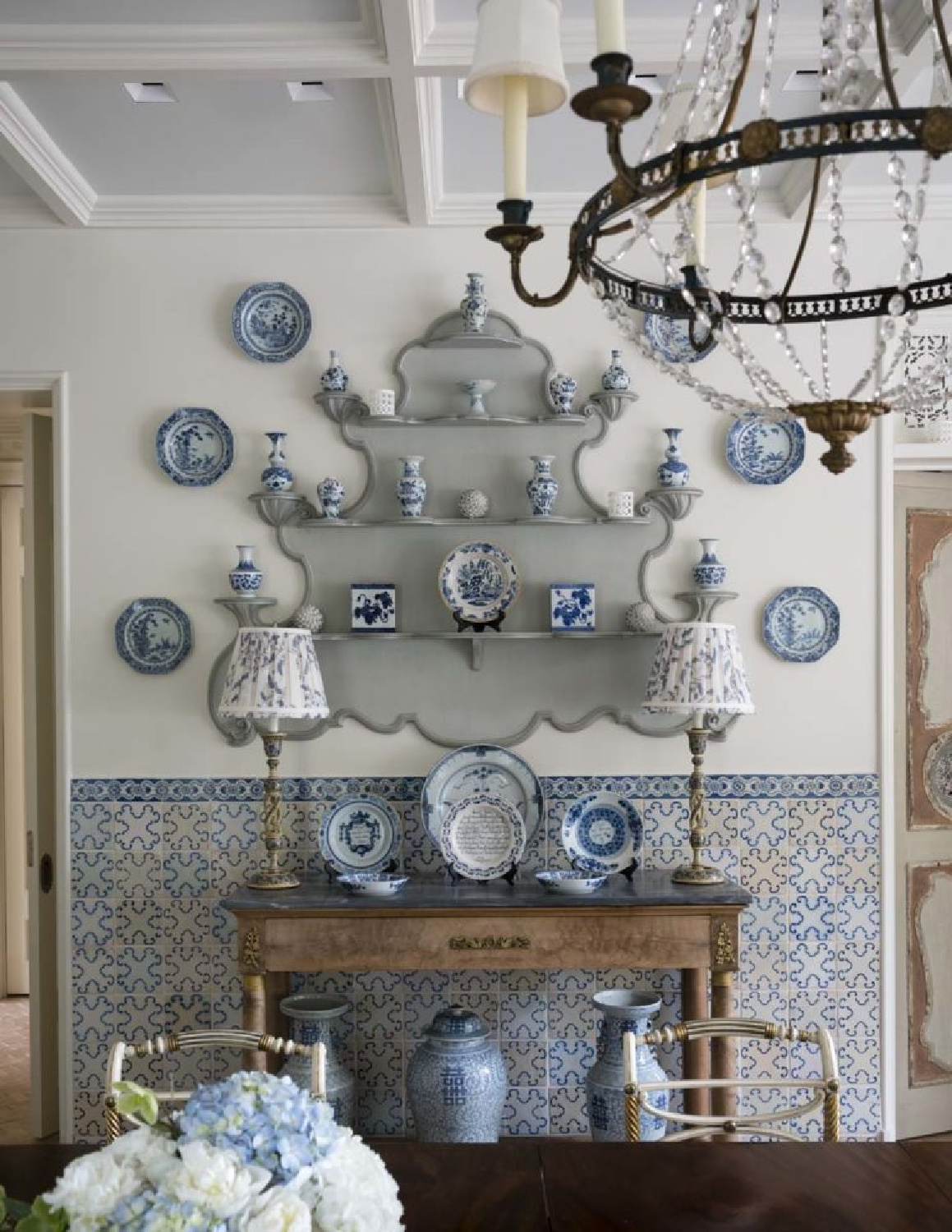 Neutrals don't fall from favor the way a Pantone color of the year easily can. But what is a neutral? Can a pretty porcelain blue like the one Cathy Kincaid favors be considered neutral? I think she would say yes.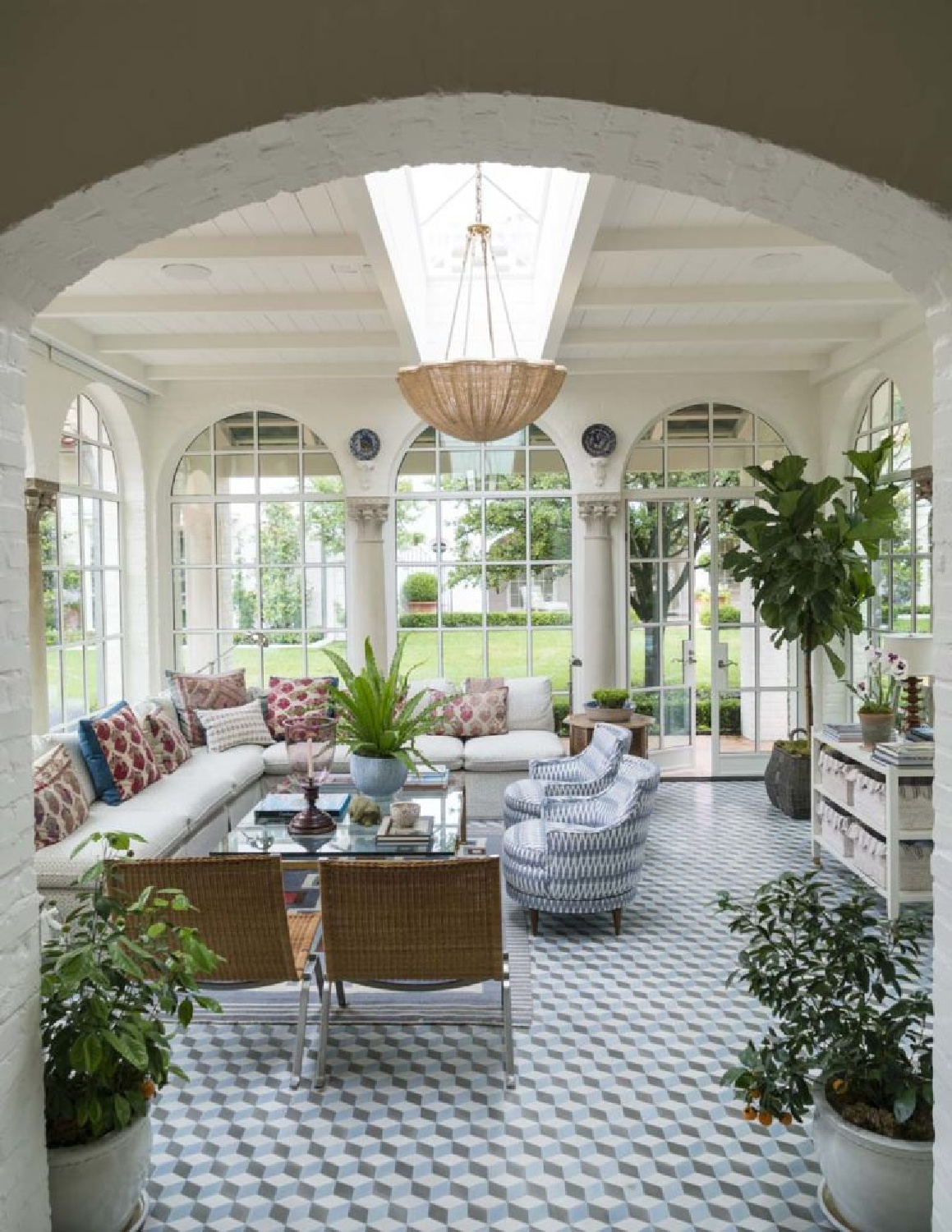 Colors from nature are soothing and will also provide a versatile backdrop for the balance of decoration.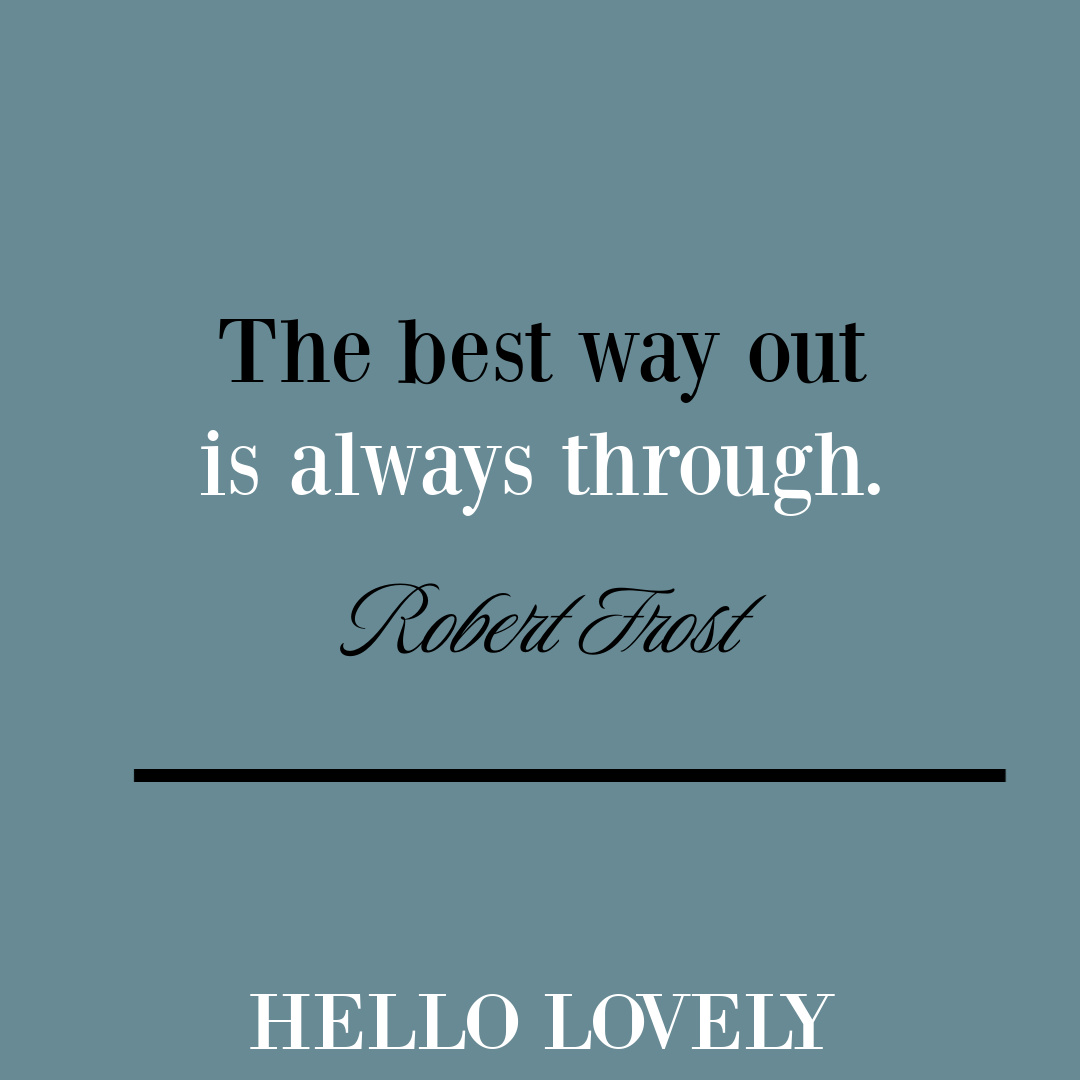 Classic Furnishings
Timelessly classic interiors rely on furniture with classic designs. Such design styles have held up over the years, standing the test of time. Think clean lines, elegantly balanced proportions, and simple yet alluring forms.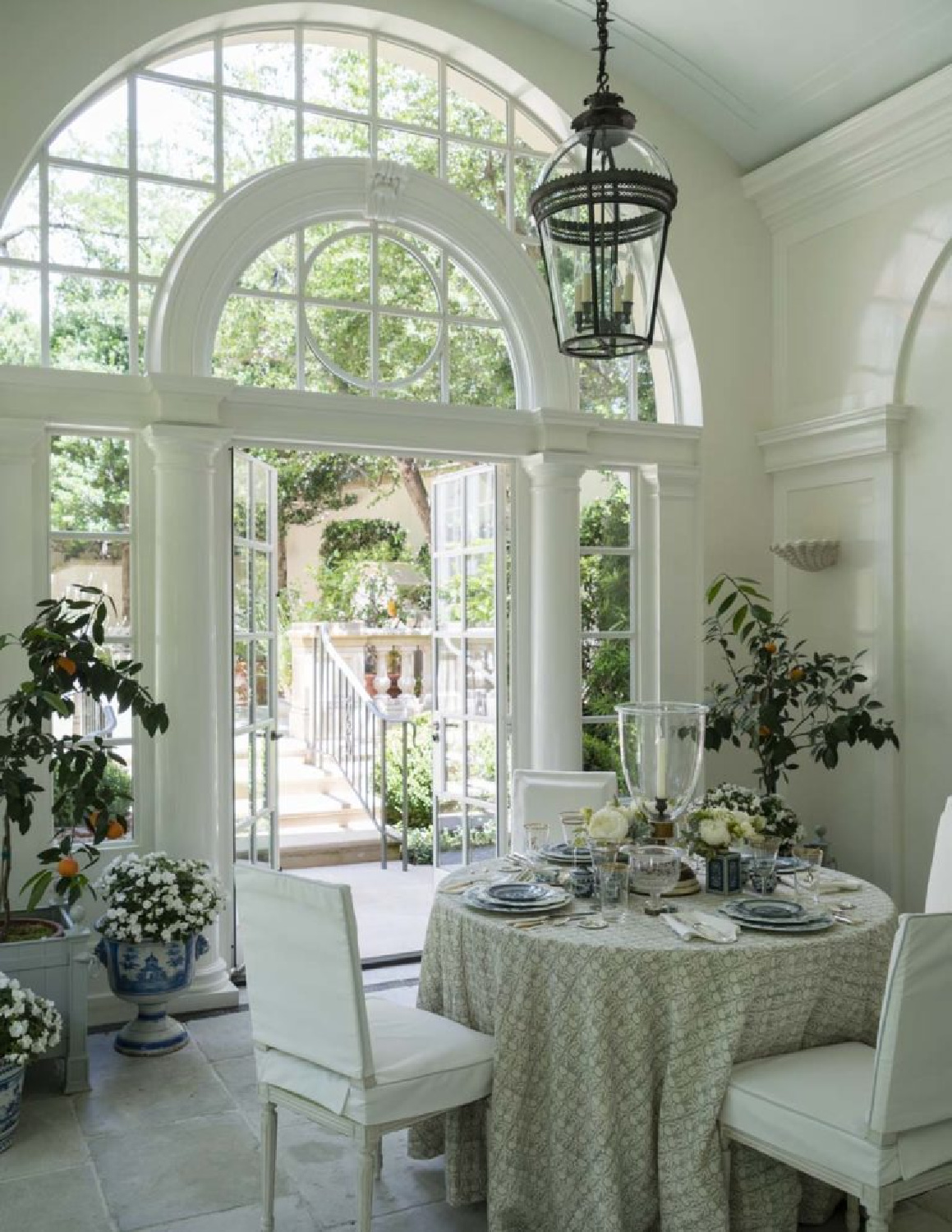 Examples of a few classics? Chesterfield sofas, Chippendale dining chairs, and Eames lounge chairs.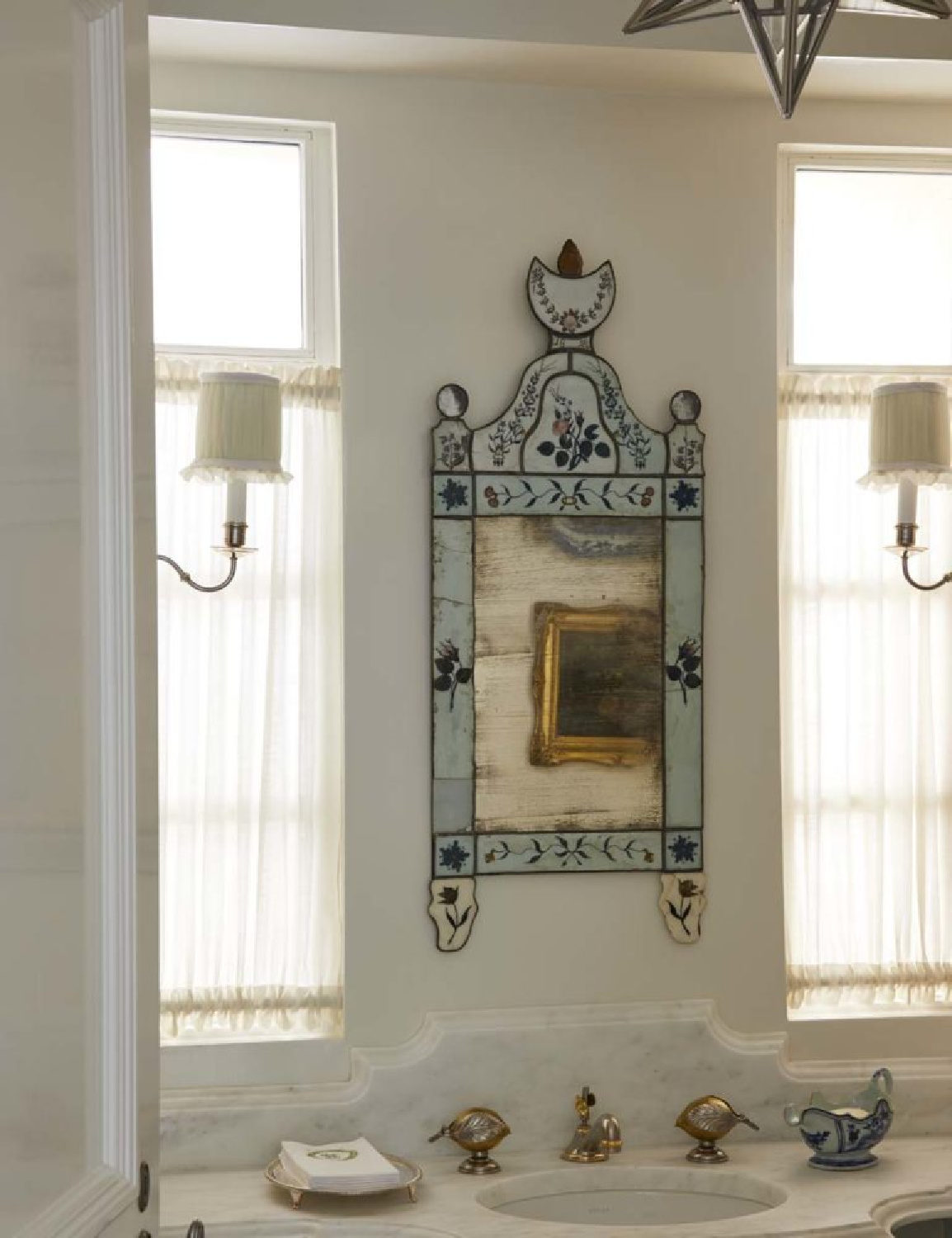 Functional Floorplans
It goes without saying that a classic interior design scheme prizes a space's functionality and flow. The ideal placement of furnishings and laying out a room is a priority so it is very thoughtfully considered.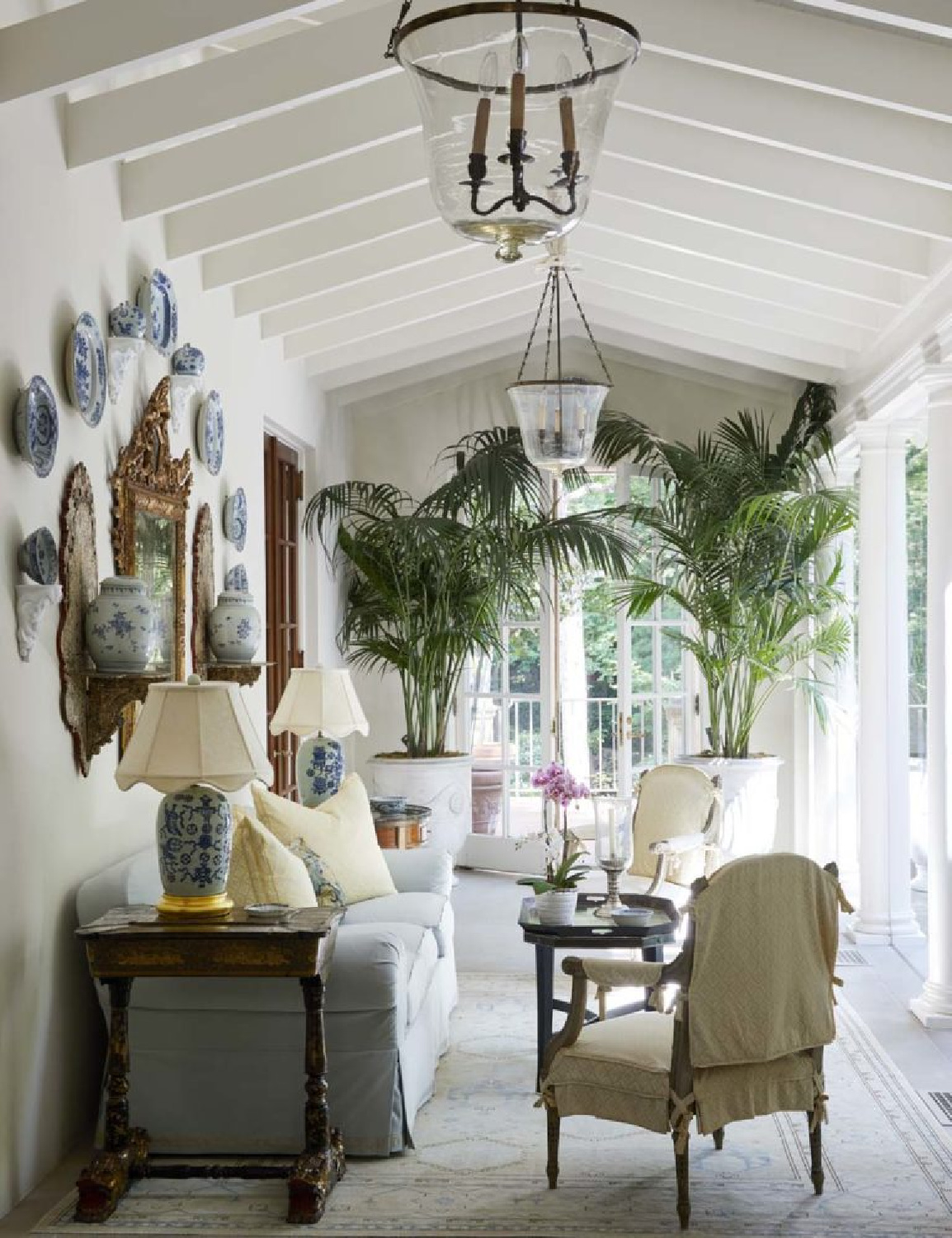 Is the floorplan practical? Are there tables near seating to set down a drink?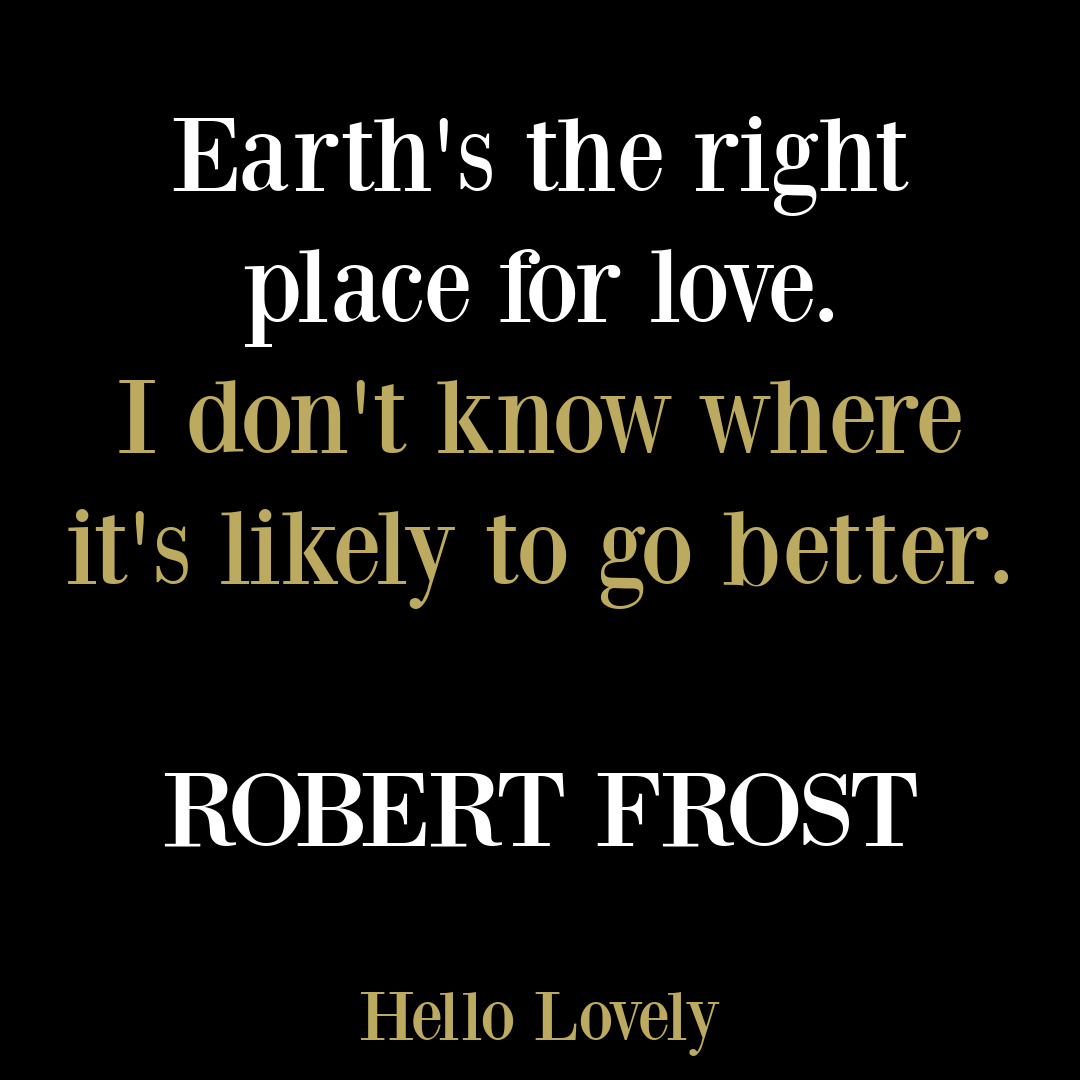 Is there a lamp for reading where it makes sense to read? Is it user-friendly for the inhabitants?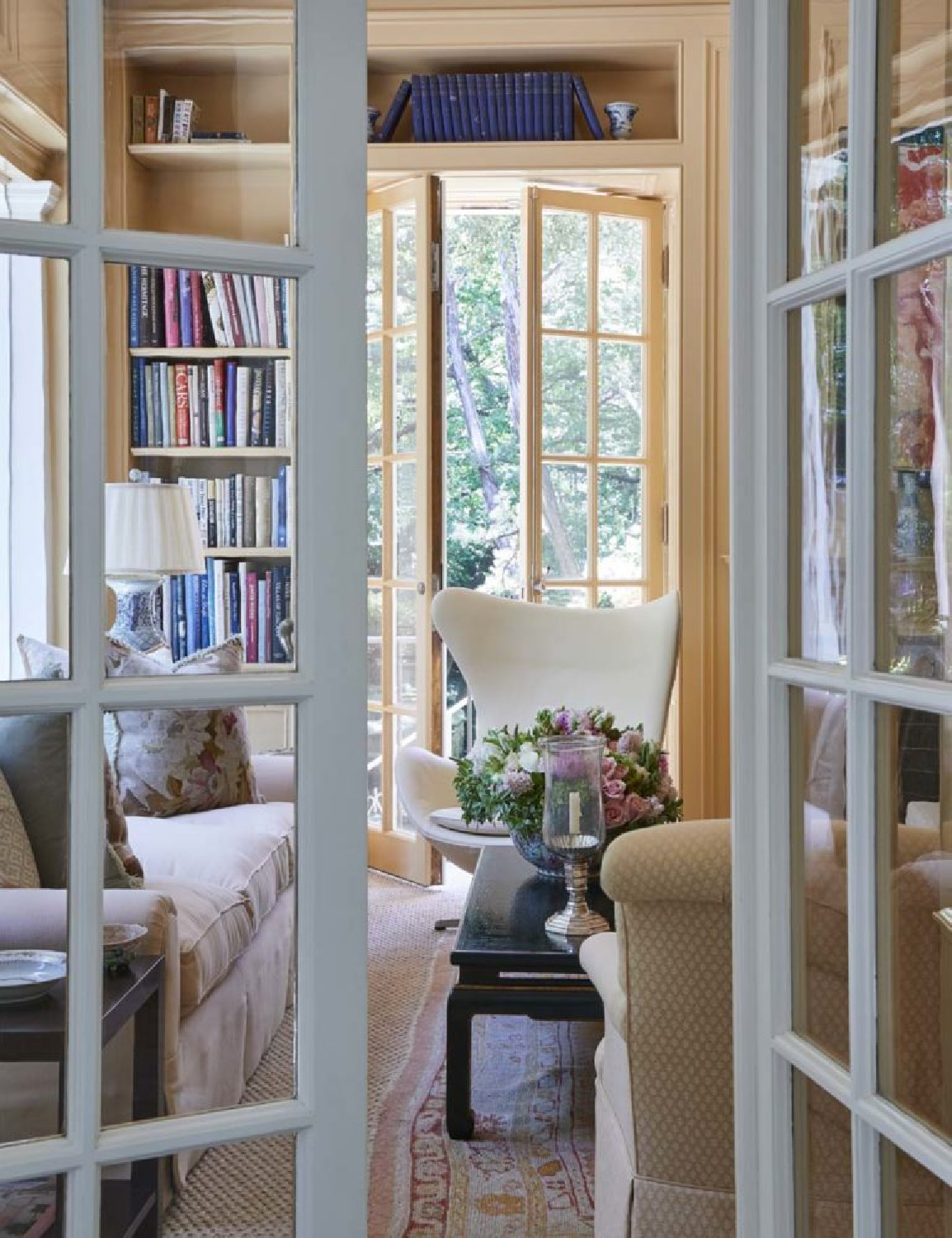 The only way to properly address layout and functionality is to know how a space must accommodate the user. What activities will happen here? Is the interior functional for multi-generations?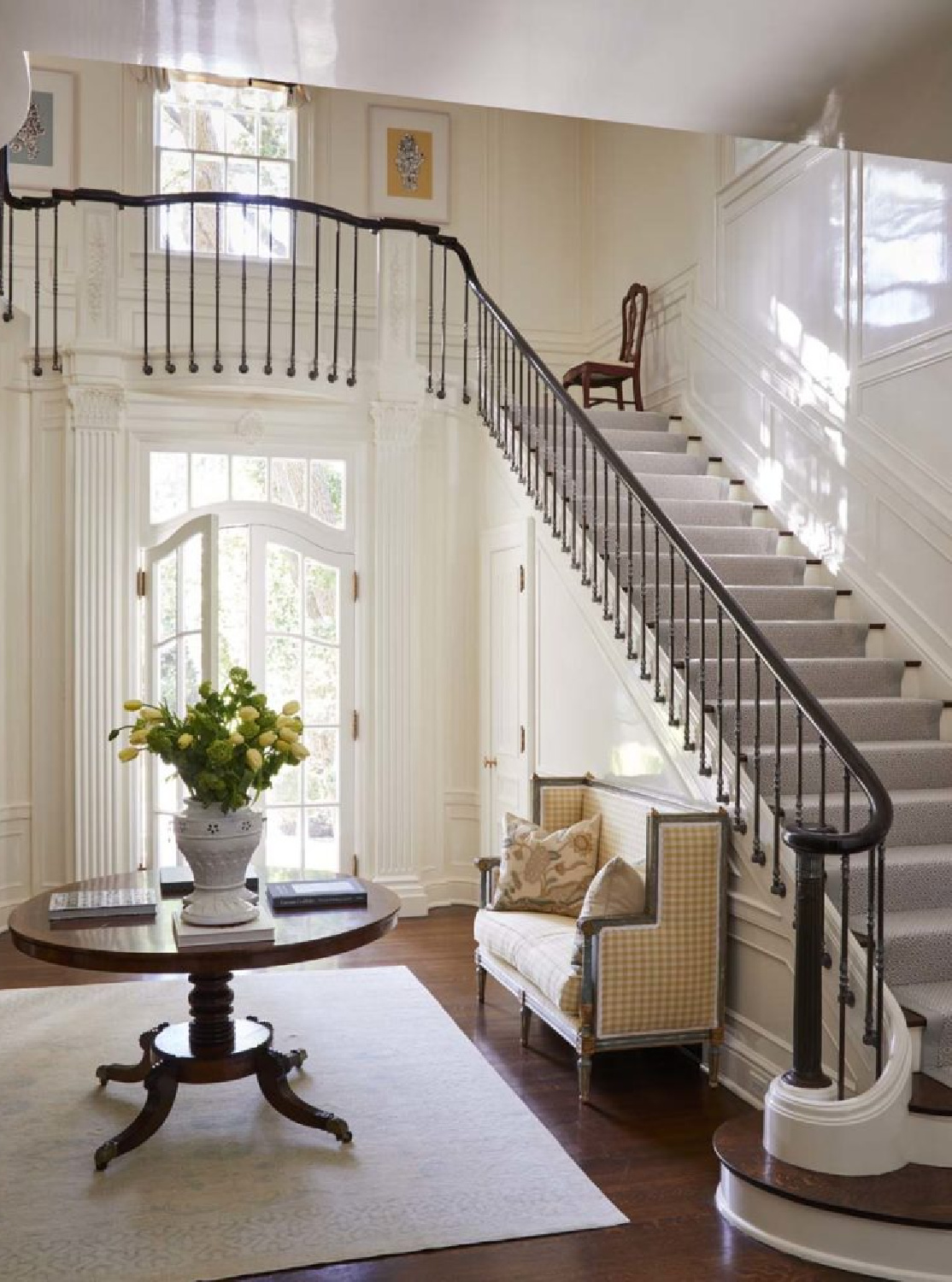 Subtle Patterns, Prints, & Textures
In most cases, fabric and wallpaper patterns in timeless designs tend to be understated and refined. However, bold and whimsical can definitely work as you know!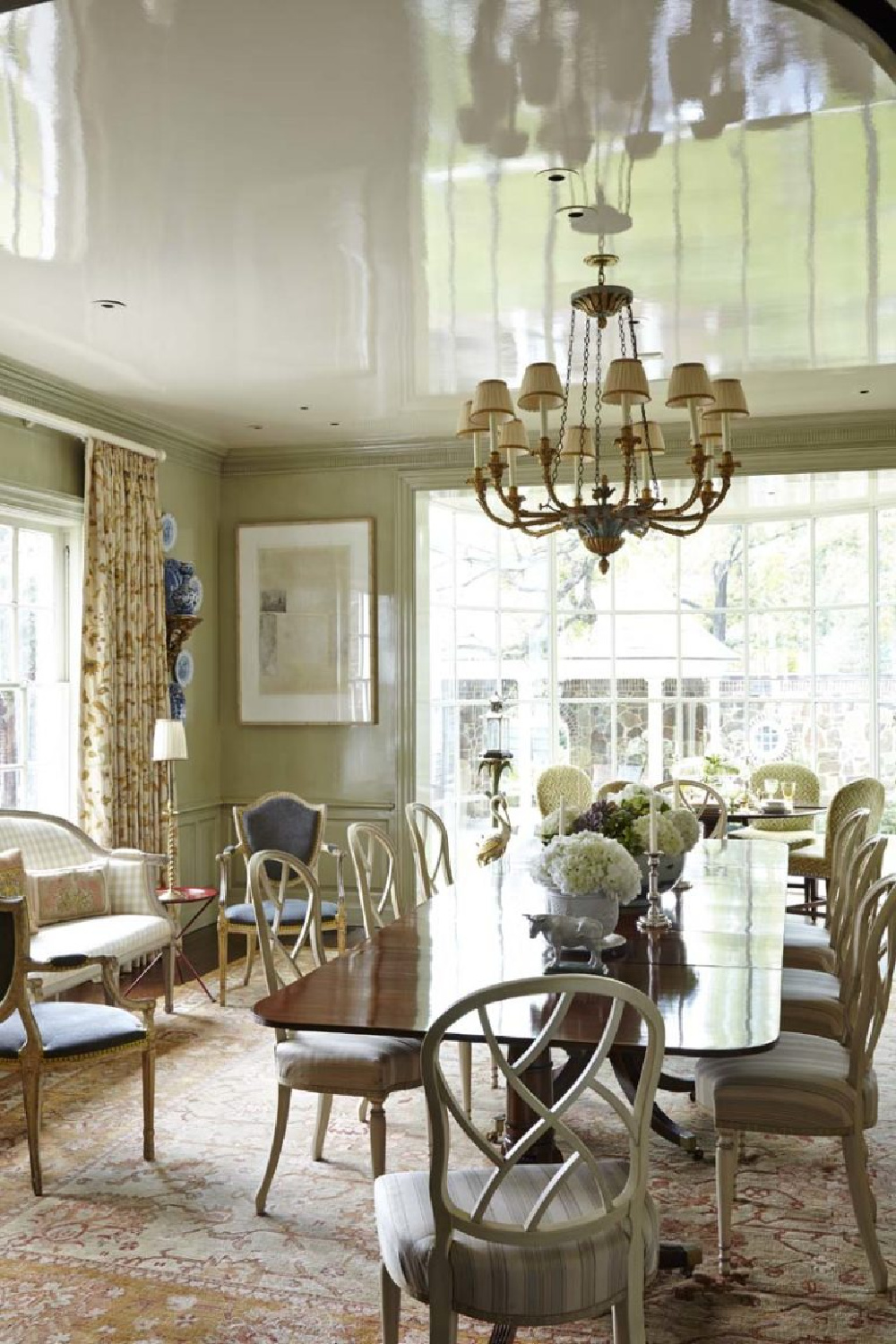 Small-scale floral patterns, subtle stripes, and timeless motifs are more often selected than over the top or trendy patterns. As far as textures, think linen, silk, and wool for a richness of depth and warmth.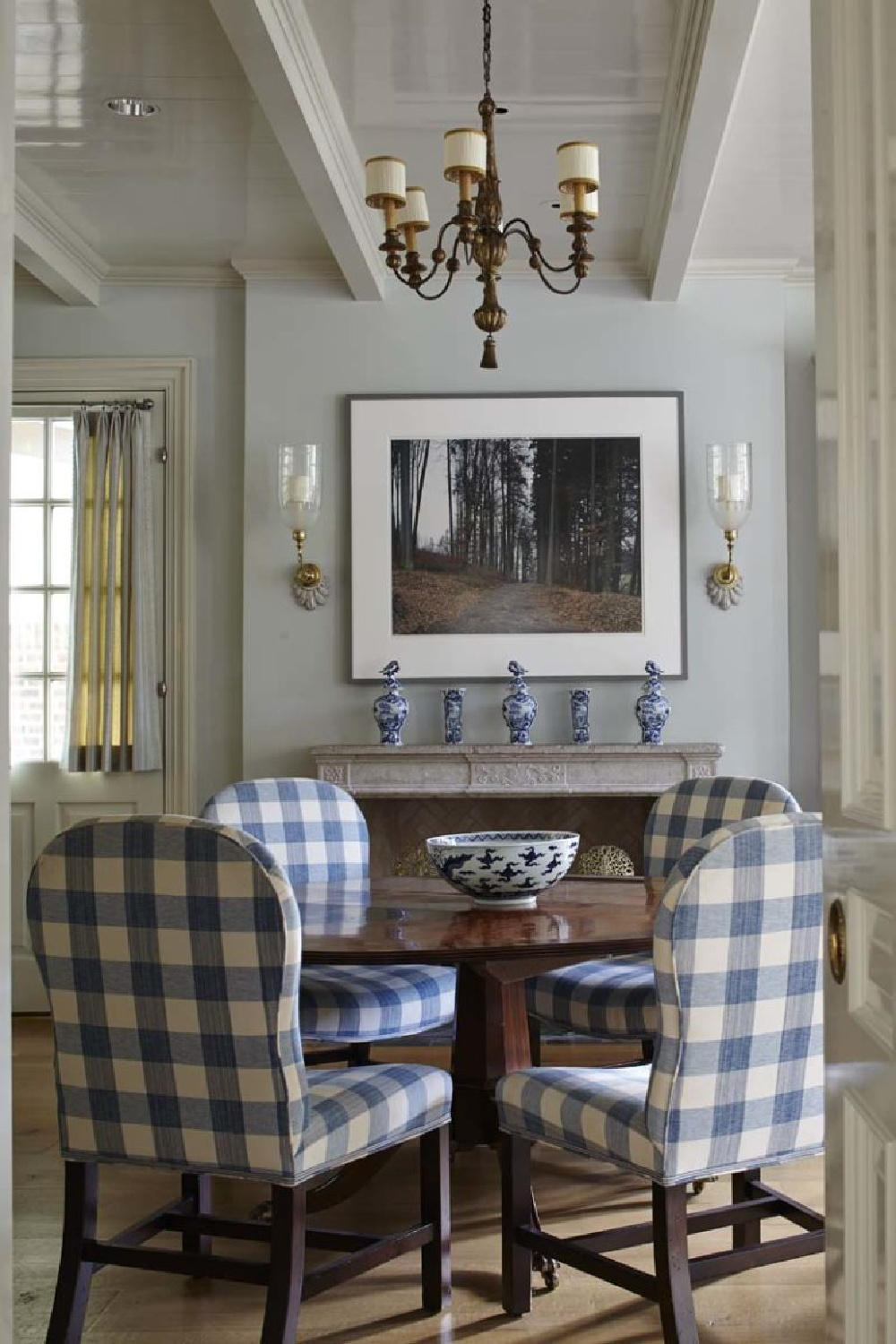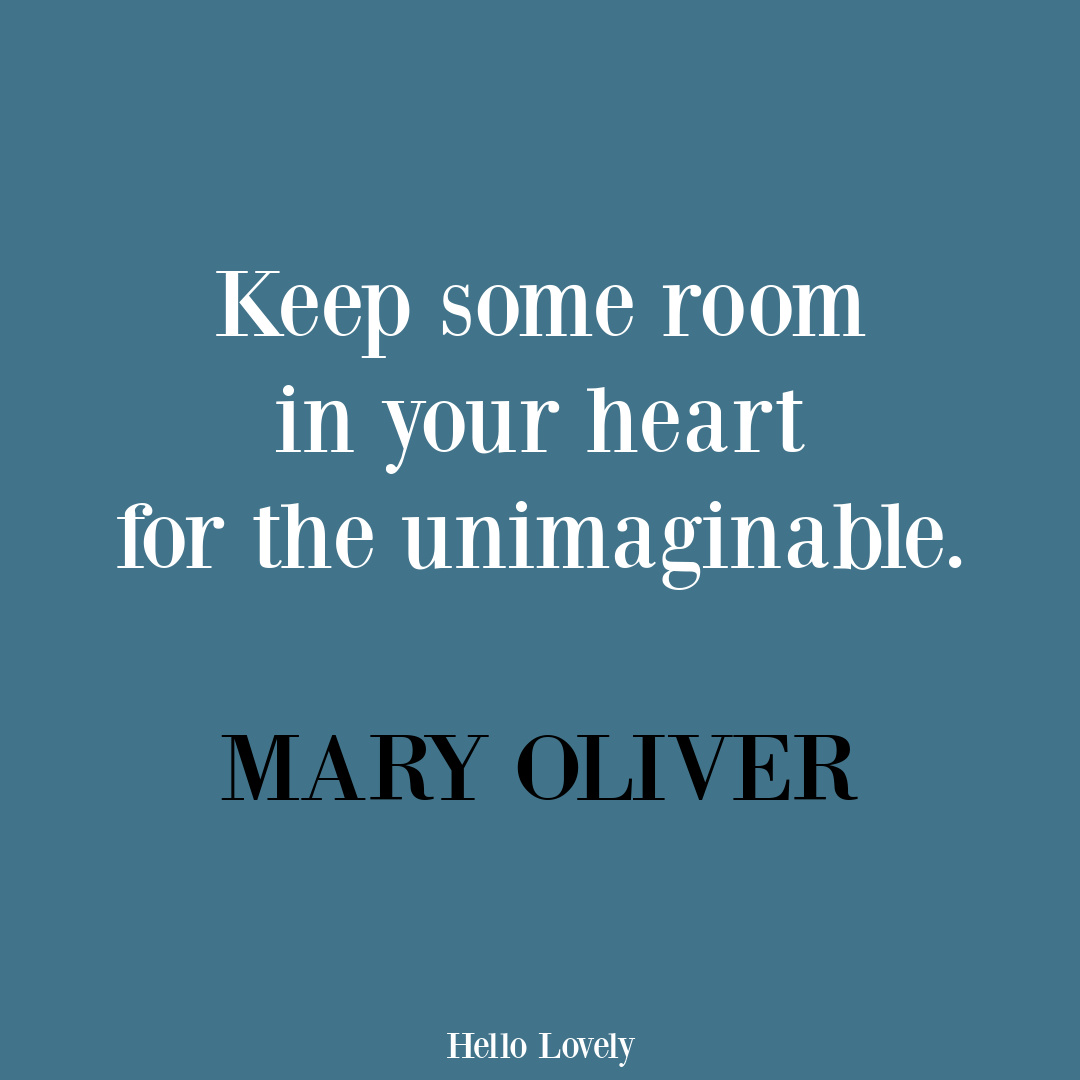 Symmetry & Balance
When I think of traditional style with formality, I automatically think symmetry. It can be so very soothing to the eye and is surely a hallmark of timeless or classic design.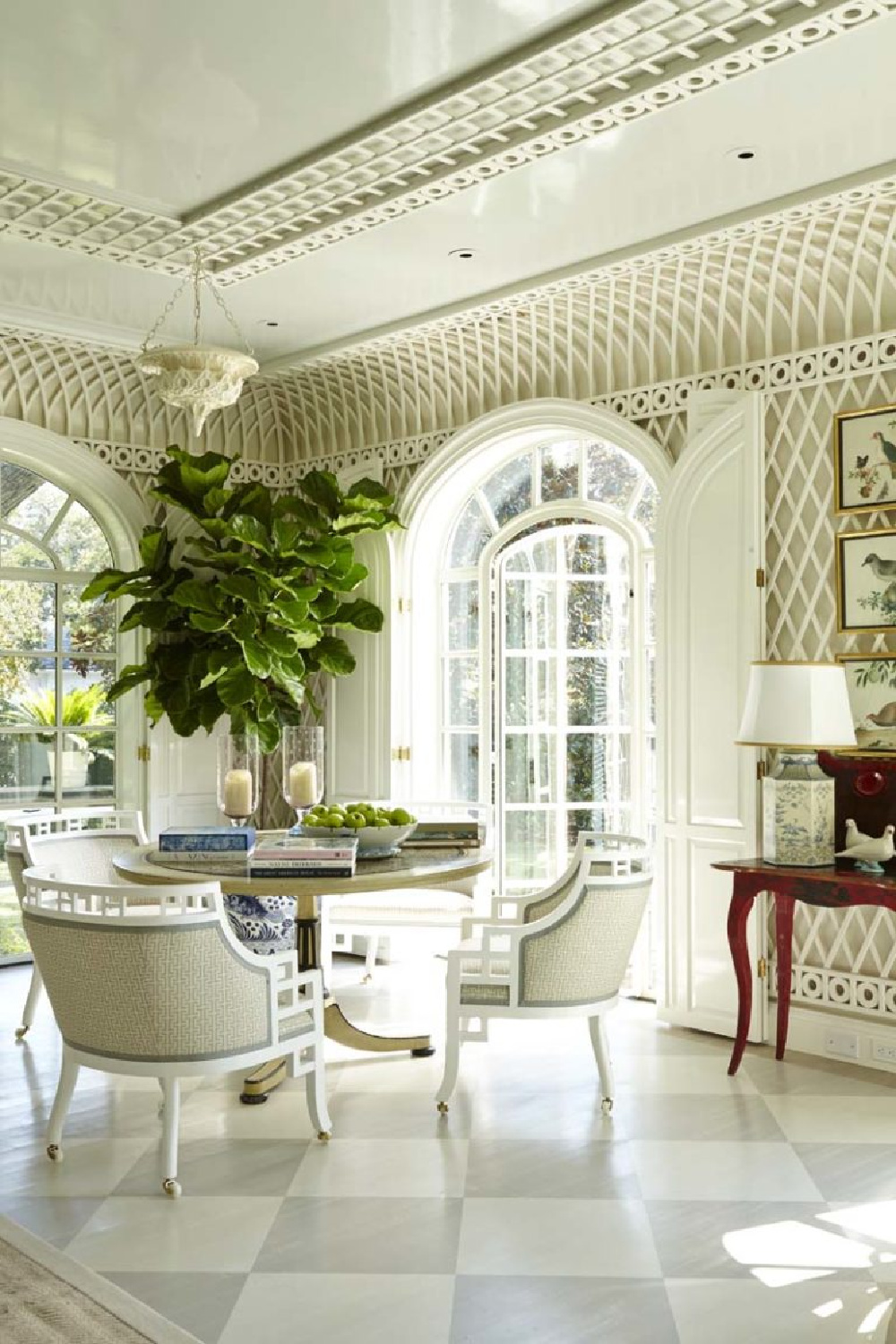 When furniture is arranged in a balanced fashion with artwork and decor items, there's a sense of order and calm.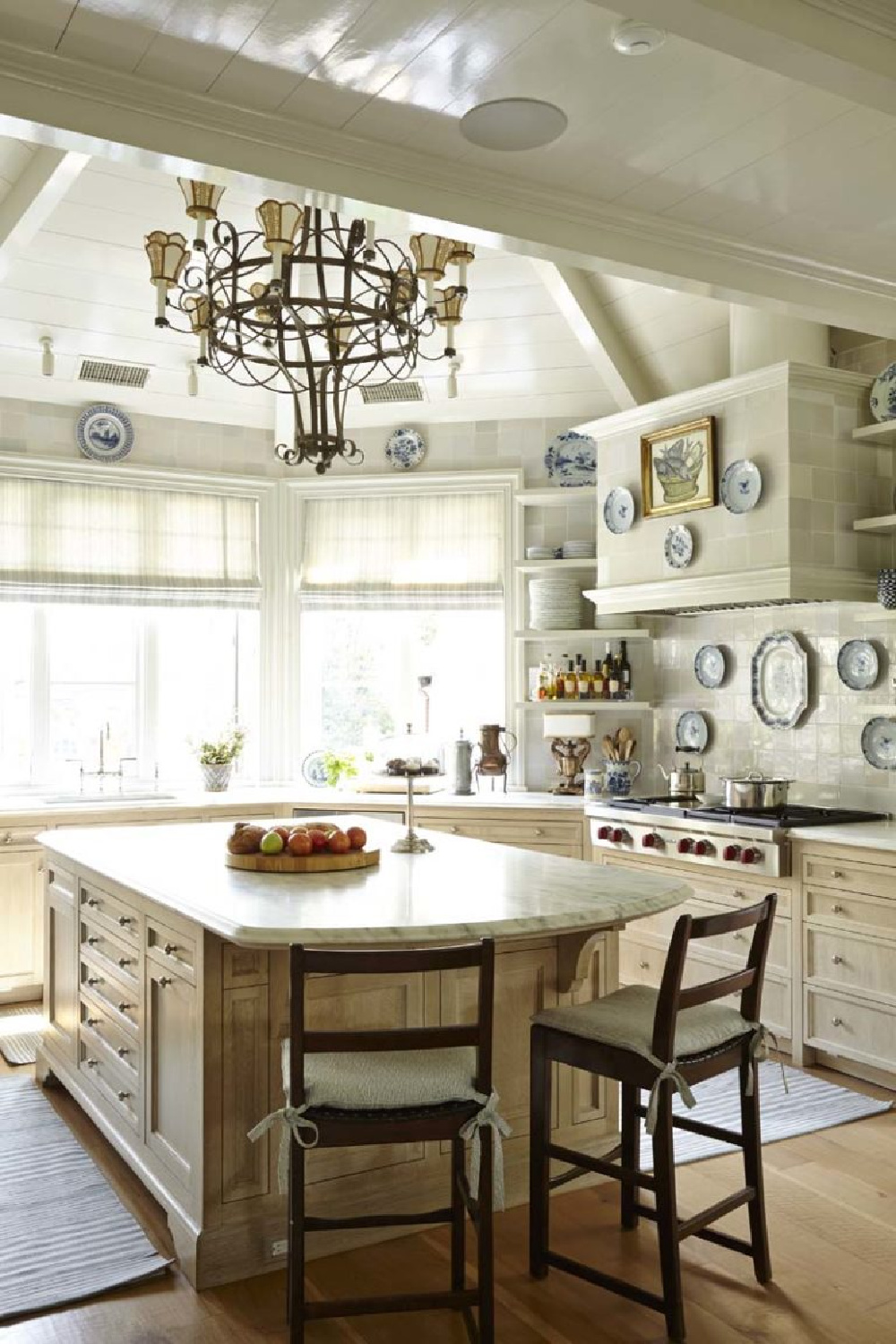 While we may not be conscious of it, symmetry is typically working its magic when we spy a visually pleasing room with classic elegance. A particular fabric may move in and out style, but symmetry for traditional designs? It isn't going anywhere!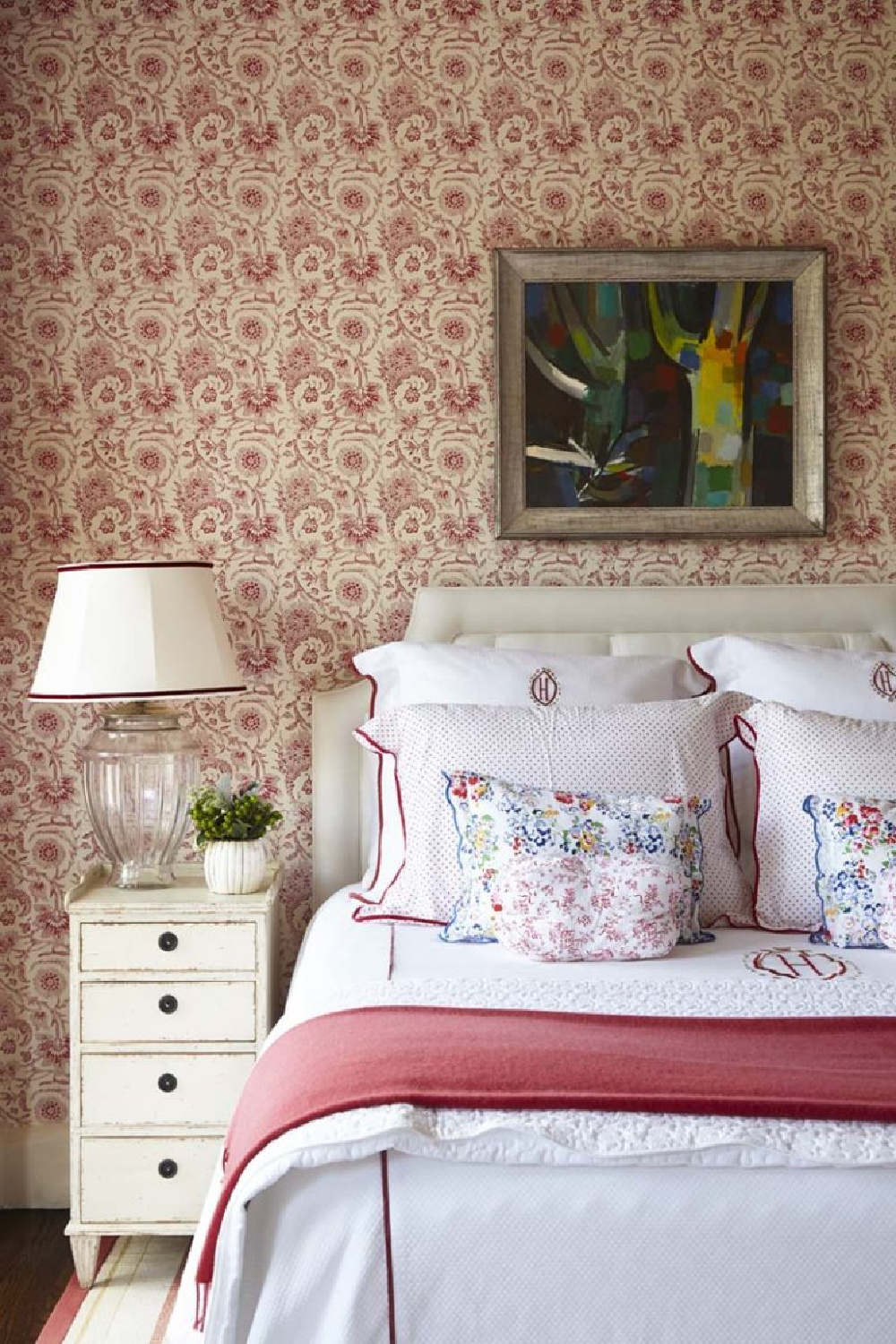 Incorporate Antiques
Why do antiques pack such a powerful punch to an overall successful room design? Vintage pieces and antiques add character, history, and milieu. They tell a story about the past while creating charm in the present.
Mixing old things with new creates depth and a subtle tension that is perceived as a pleasing dynamic. Additionally, antiques bring a quality of uniqueness and personality to a space that could otherwise feel too new or dated.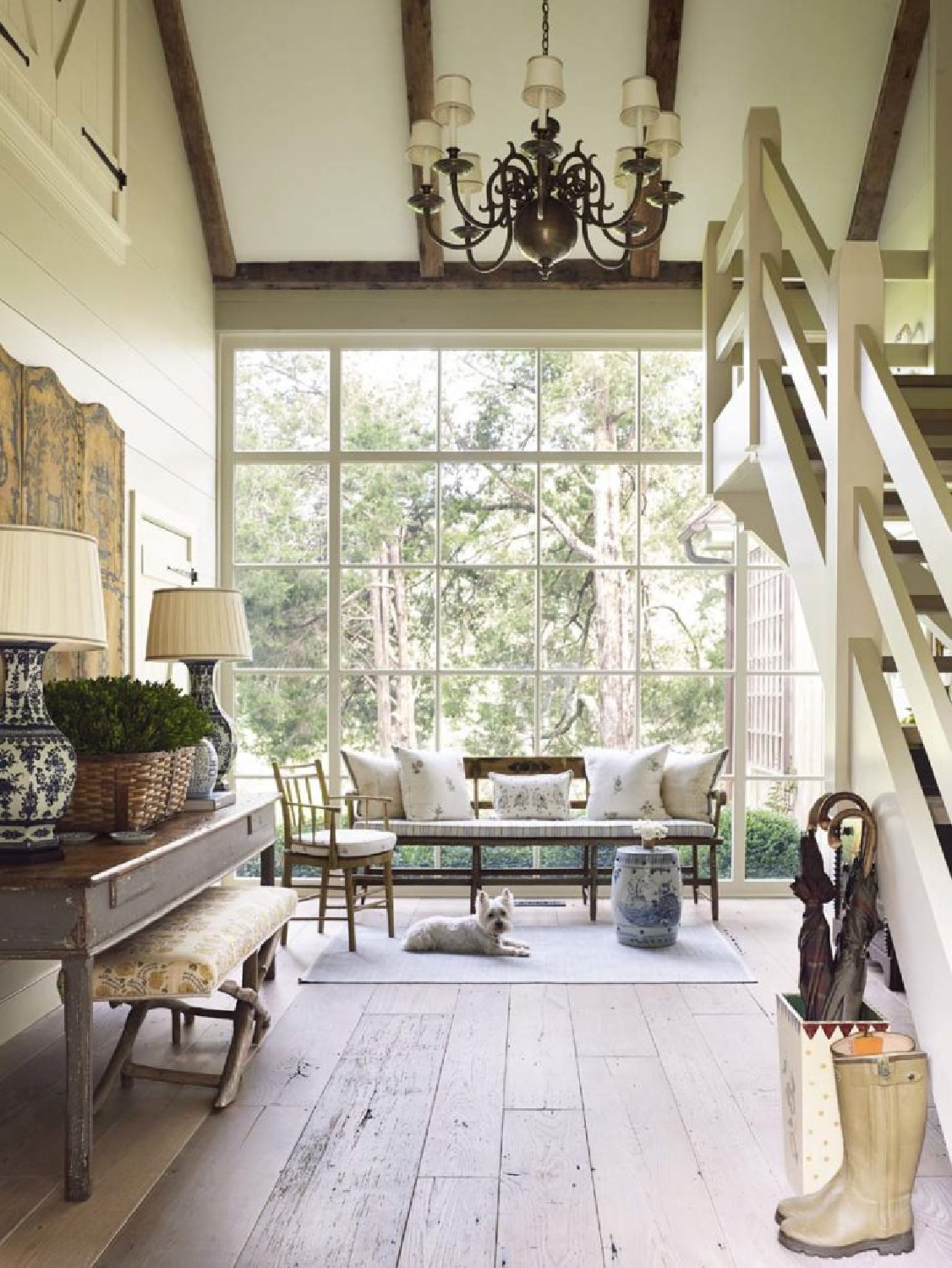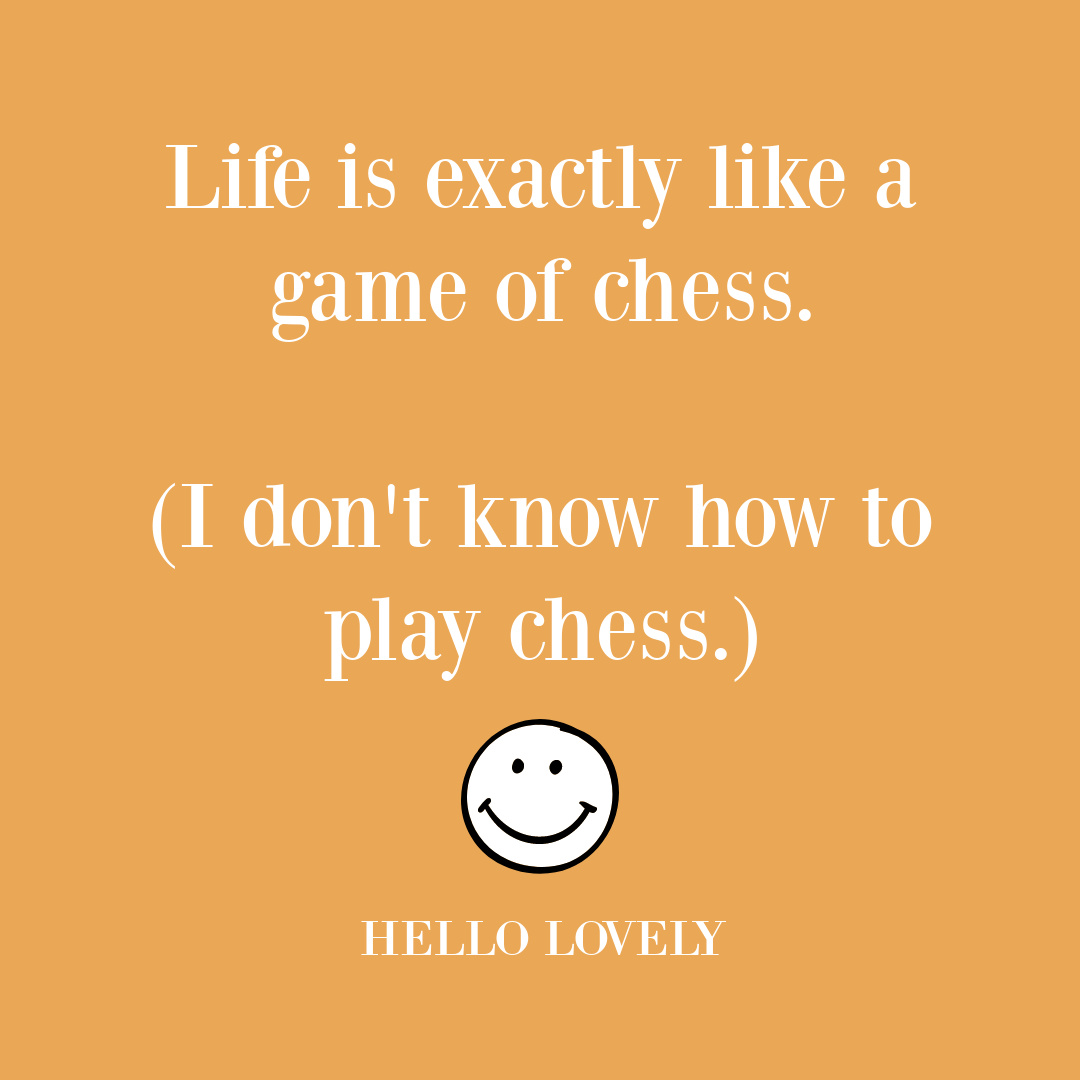 Understated Accessories
Accessories for decorating classic rooms feel more timeless when they are carefully curated and used with a light hand. Clutter can instantly date a room or distract from a timeless design. Instead, carefully chosen pieces that hold personal meaning or artistic value should set the tone.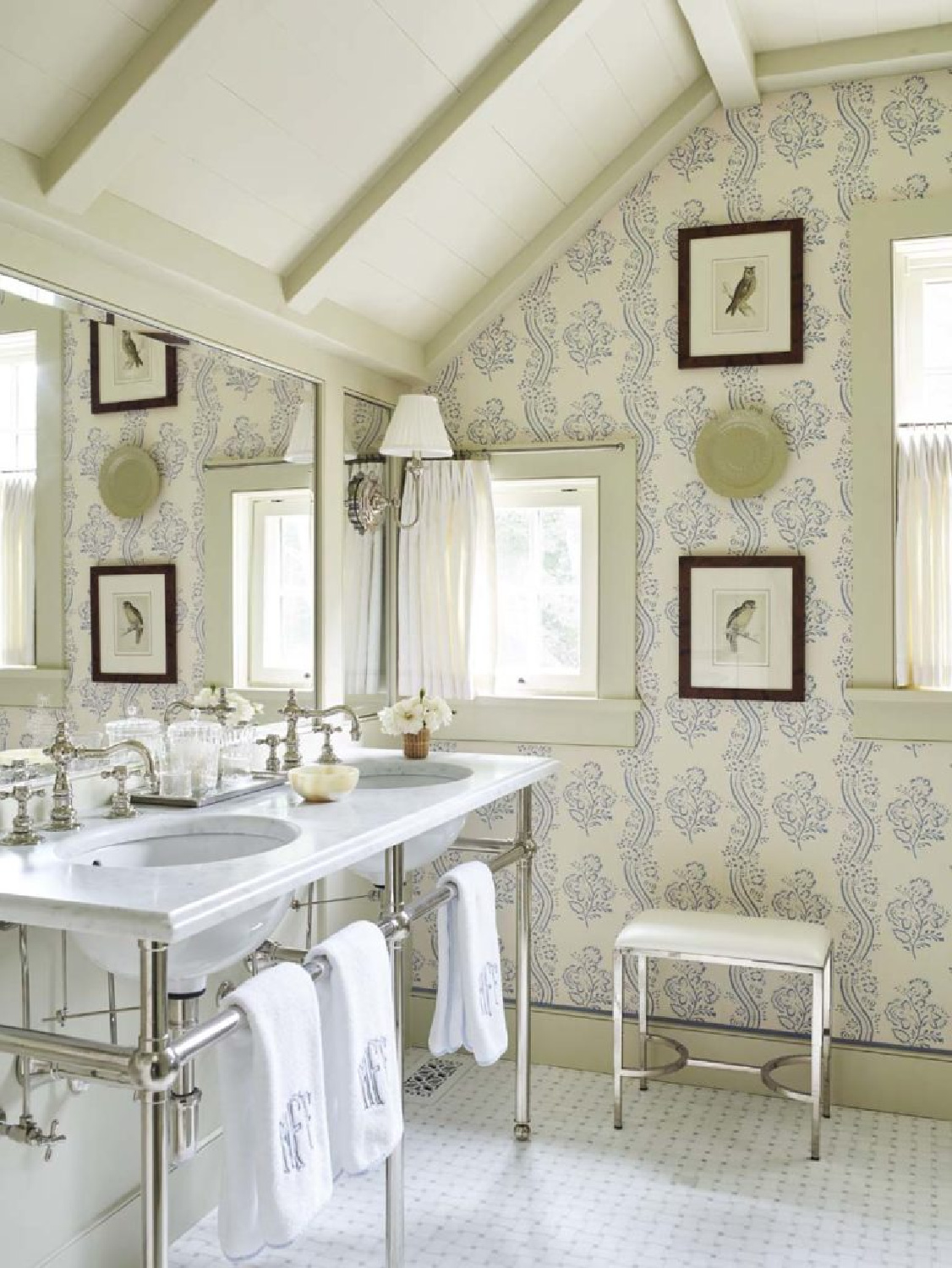 Architectural Design Elements
Moldings, wainscoting, panels, trim, windows, and coffered ceilings, play important roles (as you can see in the work of Cathy Kincaid!). Timeless elegance relies on these touchstones to bring depth, texture, and interest.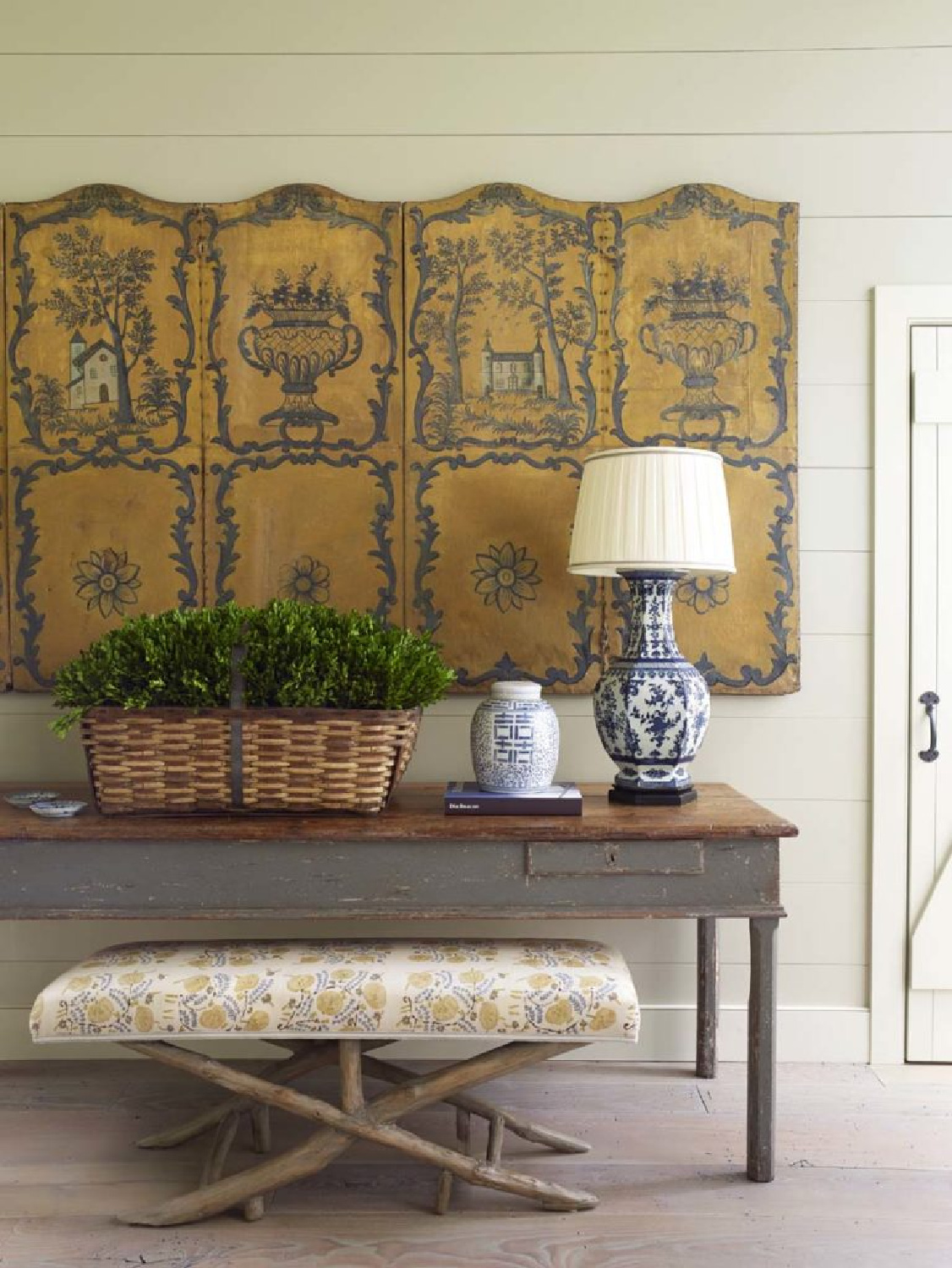 Nature-Inspired Details
Natural materials such as wood, stone, and metals bring senses of warmth and authenticity to a timeless interior. These materials connect the interior spaces with the natural world outside them, adding cohesion and underscoring a sense of longevity.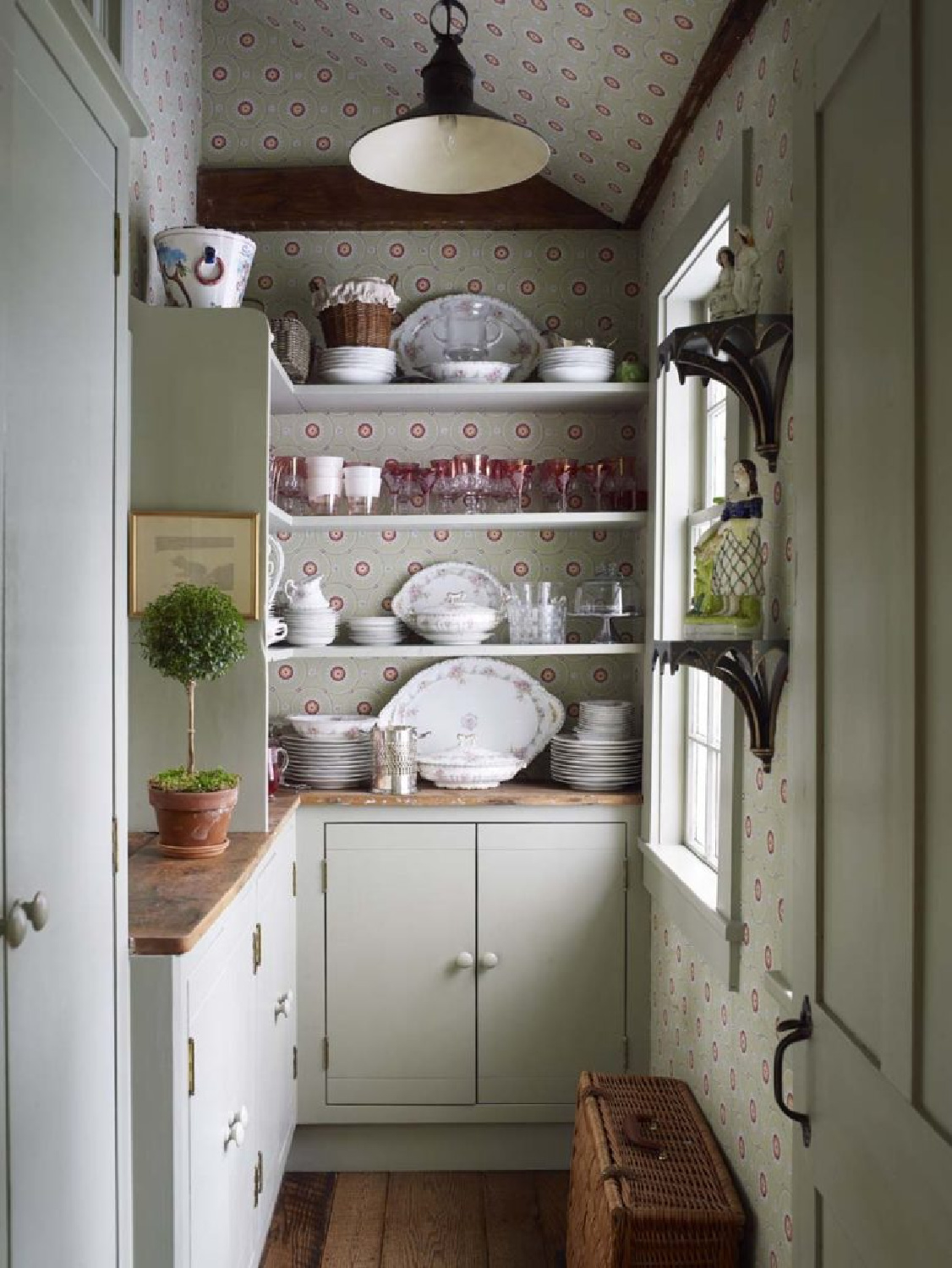 Buy Once, Cry Once
The beauty of classic timeless design is its adaptability as trends and even your personal tastes evolve. From a quality-built, well-crafted, neutral foundation, the look can be updated with accessories, accent colors, art, and future acquisitions.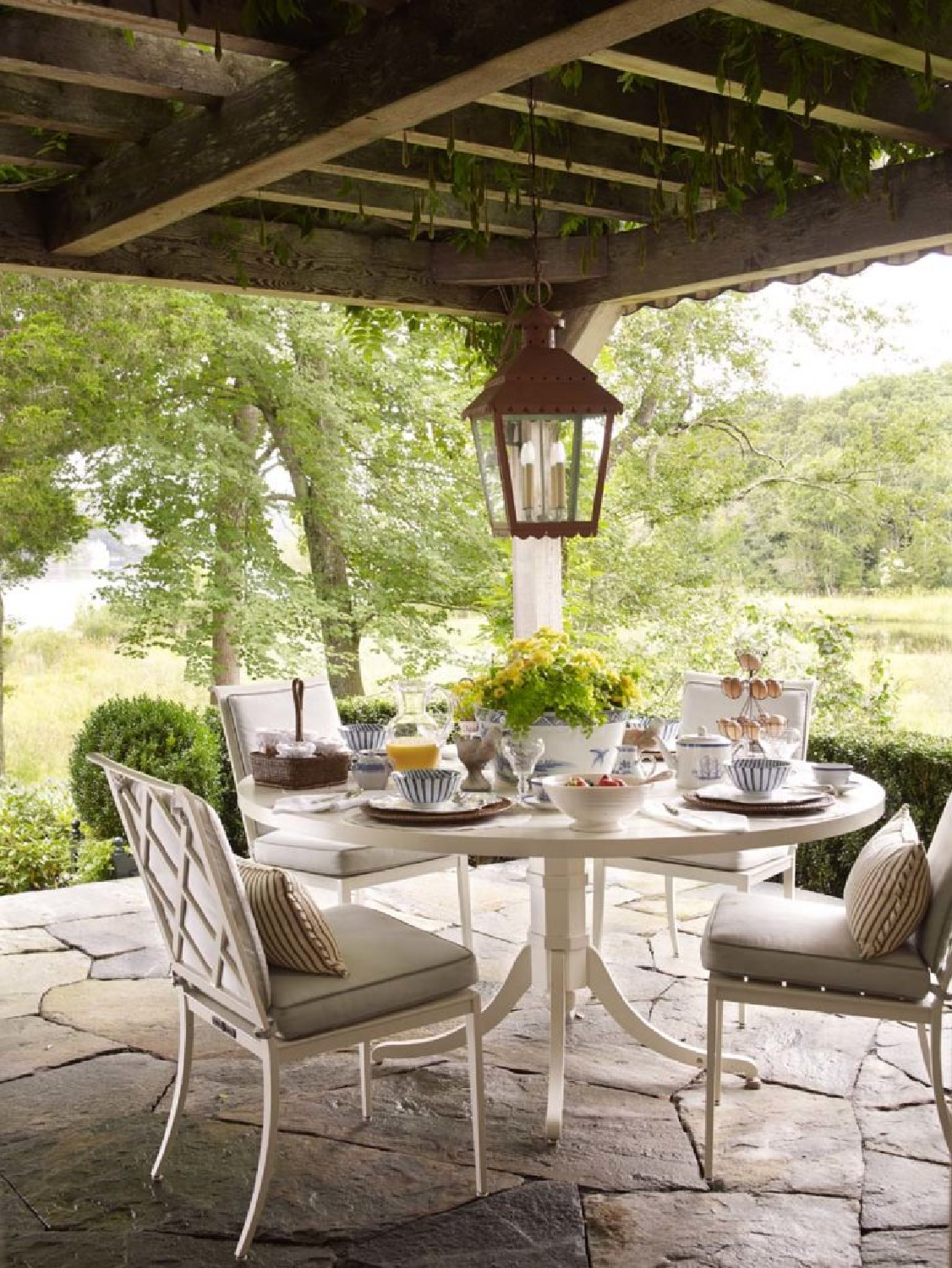 Such a foundation comes with a price…hence, "buy once, cry once." In terms of the long run, it's going to serve you well. You'll have the ability to make small changes as you wish without the cost of a major re-do.
I independently selected products in this post—if you buy from one of my links, I may earn a commission.
Peace to you right where you are.
-michele
Thanks for shopping RIGHT HERE to keep decor inspiration flowing on Hello Lovely!
Hello Lovely is a participant in the Amazon Services LLC Associates Program, an affiliate advertising program designed to provide a means for sites to earn fees by linking to Amazon.com and affiliated sites.