These Gentle Paint Colors for a French Farmhouse are inspired by a color story used by Charlotte of Vivi et Margot. While her family has moved on to Provence from this Western France home they renovated years ago, the timeless colors live on as lovely memories. Find exact paint colors, ideas to get the look, and interiors with a mix of old and new to study and notice what makes French farmhouse such a lovely design style.
Photography and styling: Charlotte Reiss for Vivi et Margot and Evgenia.Prinsloo (courtesy of Vivi et Margot)
I independently selected products in this post—if you buy from one of my links, I may earn a commission.
Gentle Paint Colors for a French Farmhouse
It's such a treat when a designer or homeowner shares the exact color formulas used for their walls and trim!
A huge thank you to Vivi et Margot for sharing the journey of renovating this beautiful countryside home in France. While we may not be able to own such a beautiful place, we can borrow these gentle paint colors!
Green Shutters on French Farmhouse Exterior
Charlotte says this beautiful Vert Olivier green is a traditional French exterior paint color very popular in France.
Here's a similar green (these have less yellow and more gray) which may be easier to locate outside of France:
Benjamin Moore Sage Tint 458
The brand calls it "A nuanced hue that floats between green, gray and blue." I call it lovely.
I can imagine this gentle green color working with all sorts of siding colors, neutral or otherwise. Its LRV (light reflectance value) is 57.85 so it reflects nearly 60% of light.
It may be unpopular in the USA to paint your door the same hue as shutters, but I love the way it quiets everything in one understated swoop.
Teresa's Green (F&B 236)
Here's another beautiful green in the same spirit to consider, and this would be beautiful inside a home too.
Does it remind you of those beautiful jadeite vintage dishes a little bit? There's just something nostalgic or timeless about it.
What's glorious about this type of green on an exterior is how it appears even friendlier when it is washed with sunlight.
Over time, a faded French green is so charming!
Why aren't more of us painting our front doors green to harmonize with nature?
And isn't there something magical when a soft, cheerful sage green meets a muddy stone color?
So much beauty in imperfection, oui?
More Inspiring Images of a Soft Green
Did they really buy this historic home sight unseen?
"Yes, we did! We are two hours from Bordeaux and 80 minutes from Ile de Re, which is my favorite place to visit."
Hotel Toiras (below) is a favorite of Charlotte's: "We fly into Paris and either drive five hours south or take a two and a half hour train ride to Poitiers."
Have a place inside your home where this pretty green could be introduced?
In Case You Need a Taste of Ile de Re (I do!)
Farrow & Ball Paint
Most of the colors inside this farmhouse are from Farrow & Ball, and in fact, even though the kitchen cabinets started out with a limestone color finish from their maker (Neptune), they were eventually refreshed with Farrow & Ball too (see THIS with images of the kitchen painted green).
Farrow & Ball Strong White
This tranquil white used for walls throughout most of the farmhouse is an atmospheric, cool greyed-white.
FARROW & BALL Strong White 2001
Isn't this a wonderful sophisticated shade of white for walls?
The color reminds me of the color on my own kitchen walls (SW Eider White).
Are those terracotta floors original?
"We field so many questions about the tile! No, they are 200 year old reclaimed tiles we found in Angers So much work to make them happen, but we adore them!"
I love the contrast of warm coppery floors with cool desaturated walls.
There's more warmth from wood countertops and cabinetry in a warmer neutral.
I wonder if the color of the cabinets…
was inspired by the stone on the outside of the home:
Neutral & Natural Color Story in the Kitchen
Neptune paint may not be as easy to procure as other similar colors.
So take a peek at Limestone 513 from Benjamin Moore.
And here's a color that would be beautiful for a similar look from F&B:
Limestone is a mix of cool and warmer tones, and here's a sunnier neutral color that may still be suggestive of stone:
What I love about limestone-hued neutrals is how they work so well with lighter wood tones.
Notice how the color works with the floating shelves, counters, and even wooden cutting boards.
I also love how the copper pans relate to the coppery antique tiles and provide contrast with the neutral color story this kitchen so beautifully tells.
A neutral backdrop means that all sorts of colorful accessories and linens look great.
And fresh flowers can be the star of the show!
Farrow & Ball French Gray
French Gray is the color used for beams, trim, doors, and closet cupboards.
Isn't FARROW & BALL French Gray lovely with Strong White walls and All White on ceilings?
I admire how French Gray on the rustic wood beams cleans them up and delivers a much more gentle look that feels cohesive and tranquil.
Would you have the guts to paint the beams? I think it's a scary prospect, but sometimes the overall mood and look relies on such design courage.
We see more beautiful terracotta reclaimed tiles in the gorgeous timeless bath.
It's a soft, tone on tone look that feels so restful.
Isn't it amazing how paint can transform and soften a space with so many hard surfaces?
Here's Strong white, French Gray, and All White (ceiling) in the children's bedroom:
Farrow & Ball Middleton Pink
Charlotte chose a very feminine pink straight out of nature for her girls' bath which is painted FARROW & BALL Middleton Pink No. 245.
Bear in mind that pinks are verrrry tricky to get right.
Sample a few before deciding on the best option.
When you sample multiple samples of similar colors, you'll notice undertones and qualities you wouldn't otherwise notice.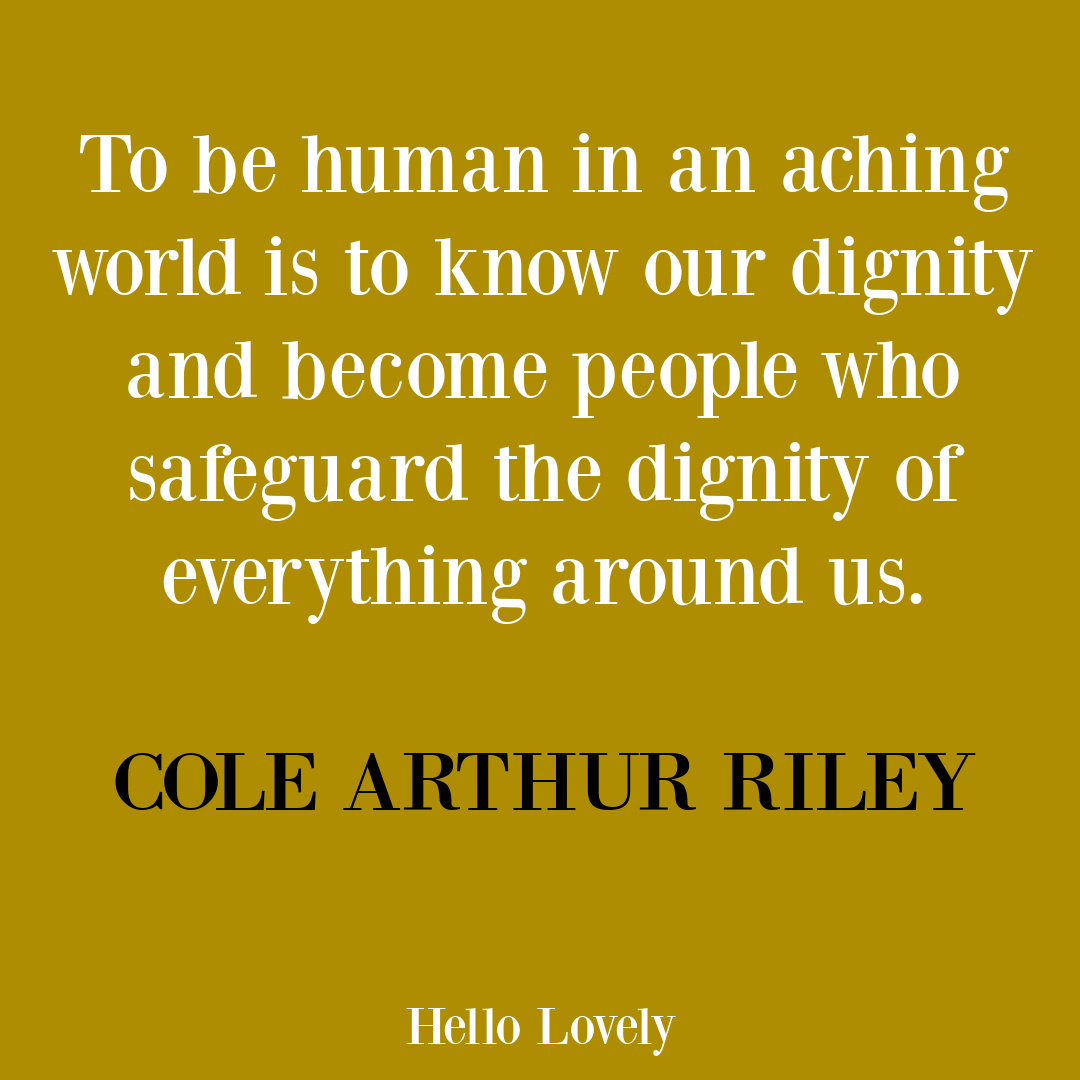 Farrow & Ball All White 2005
We often neglect our ceilings and forget that they deserve thoughtful consideration too. Here's a color used in this home for ceilings: FARROW & BALL All White. No. 2005.
You could also use this white on walls and trim.
And it is becoming more common to paint trim a deeper tone than walls as you see in this house.
More Inspiration from a French Farmhouse
I am encouraged by Charlotte's journey to home ownership of this farmhouse near Bordeaux and onward to Provence.
It actually started with a dream for a young family with a limited budget…
"The home is such a passion project for me. We bought it years ago and have never looked back."

Charlotte Reiss
"The South was out of the question for us financially. Rather than seek a particular region, we looked mainly at houses with 'good bones.' We explored possibilities all over France within our price range, which was under 100,000€. " – Charlotte of Vivi et Margot
Inspiration Inside 'Summers in France'
Charlotte revealed how epic designer Kathryn Ireland's gorgeous book SUMMERS IN FRANCE also made an impression. Like Ireland, Charlotte was also a Brit residing in Los Angeles!
"Her beautiful book inspired me greatly! I admired her down to earth approach to the renovation of an old farmhouse in rural France while living in America and raising her children."
I'll never tire of such stories where a seed of a dream is planted and eventually blooms.
In between the planting and the blooming is a lot of blood, sweat, and tears!
Easiest way to see if a paint color will work? Order samples with Samplize and have them delivered straight to your door.
French Farmhouse Design Resources
Shutters: Custom-made and new, made locally. All Drapery: Pottery Barn (Beligan Flax Linen drapes). Clawfoot bathtubs and faucets: Hudson Reed – find more LOVELY TUB OPTIONS RIGHT HERE. Master Bedroom Rug: Rejuvenation; Chandelier and Bed in Master: Maisons du Monde.
Towels, Soaps, Accessories: Vivi et Margot. Cremone Bolt on Door: Signature Hardware…FIND HERE; Skylight: Velux…Find Here.
Patio Furniture: Maisons du Monde (France). Find similar rattan dining chairs RIGHT HERE.Artisan Pendant Lighting in Kitchen, table linens, baskets: Vivi et Margot.
Terracotta Hex Tile Flooring: reclaimed tile from France; Kitchen Table: find similar farmhouse dining tables here; Apron Front Farm Sink: find sink options here. Kitchen faucet: Cuissimo find similar…RIGHT HERE.
Discover more ideas for paint colors loved by designers HERE.
Peace to you right where you are.
-michele
Thanks for shopping RIGHT HERE to keep decor inspiration flowing on Hello Lovely!
Hello Lovely is a participant in the Amazon Services LLC Associates Program, an affiliate advertising program designed to provide a means for sites to earn fees by linking to Amazon.com and affiliated sites.