Today is a gentle tease of autumn comforts to come in hopes that peace will find you right where you are. Nothing can beat the beauty of the real thing, but sometimes those inspiring tidy squares on Instagram can grab our hearts too. I tend to mostly ghost that channel during the summer, but as the air chills and I'm forced indoors, I grow curious. How are pumpkins being stacked on porches? What are folks baking in October? Is there anything new to add to a fall tablescape? I need more time to simply to cozy on down, to dream, to savor AUTUMN Cozy Comforts because the season is never quite long enough.
I independently selected products in this post—if you buy from one of my links, I may earn a commission with no extra cost to you.
Autumn Cozy Comforts from Creatives
I think my favorite autumn glimpses are those uncontrived natural ones where you can't detect any styling at all.
Let's start this comfort off with a cozy farmhouse that is cherished by its owners:
Oh that barn! Wouldn't it be amazing to have that sort of space on a property specifically for occasions?
What fond, magical memories I hold dear of so many autumns in the orchard with my sons.
Were you ever instructed about the proper way to pluck an apple from the tree?
Me? Yes, madame.
Hold the apple softly in your paw; twist gently.
Since we still have a few days before the official start of FALL, maybe we could begin to consider how our inner landscape reflects a seasonal change.
Cozy Autumn Ideas for Homes & Hearts
I wonder what fruits of a multiplied harvest we may be enjoying?
What have we been cultivating? And what may require pruning?
Maybe we can begin to set intentions for the season ahead as well. What would you like to give yourself to this autumn? How would you like your life to feel in the coming weeks?
I am feeling drawn to longer walks on the trails behind our home. And also to slowing down in all my tasks and focus more on embodying my experiences. So often I find I am just a head floating around…absorbed in thoughts, ideas, and questions in a detached way from my body.
And our bodies are counting on us to listen to them.
Fall often feels like a new year to me. Sort of a reset and a time to take inventory.
Seasonal Changes Inside and Out
My energy always shrinks in autumn, and yet I long to get organized and clear the decks. So that means I have to be patient with myself. A few tasks done each day may feel as though you're not getting far, but allow the days to multiply. Suddenly much progress has been made!
How about you? Do you feel connected to nature's cycles and changes? Does your mood and outlook and energy change as the harvest moon rises?
If my secret courtyard behind the hedges were transformed and guest-ready, I would invite you to a casual harvest dinner there. Maybe it would be a potluck? Do folks still have those? Because I have always loved them. My favorite variation on a potluck is when each guest brings their favorite appetizer they love to eat (can be homemade or storebought).
Oh a harvest dinner is just the best! Such fun sampling and sharing recipes. Yes, I would invite you to a fall potluck in our courtyard where I would serve mocktails and caramel apple sangria:
Please don't expect the table to be as lovely as this:
I'm not one to devote days decorating a table…it's always last minute, using what I have and intuitive for me! But I will labor over a recipe to get it just right for you, layering it with extra love.
Fall Cozy at Home
You will rarely find russet tones or orange anything at my house even in autumn, but I love seeing pumpkin spice elsewhere.
Knowing yourself and understanding how color influences you emotionally is so important. It's why we were willing to laboriously erase brown and red to lighten the color story here at the Georgian. The more of it we subtracted, the lighter and more at home we felt within these rooms.
Oh, my little tub at our former house! While it was sweet to behold, I much prefer my new vintage tub which is standard size! I took a long cozy bath this afternoon, and oh, it was heavenly. The water remains warm, and my husband made a sweet bath tray to hold my potions, phone, book, etc.
As pretty as golden leaves are, we do not at all miss our raking days!
Autumn Cozy IG Feels
The French Nest Co Interior Design
This is my idea of cozy in any season:
So very effortlessly elegant.
Her tablescapes never fail to take my breath away.
Nora Murphy Country House
I'll never forget the delight of cracking open my copy of this author's book which is an absolute treasure.
Bet you'll love Connecticut-based Nora Murphy's lovely style and feed: Nora Murphy Country House.
Nora's former house was such a picture of country goodness:
Timeless Inspiration & Cozy from MilieuMag
The beauty here is how you WON'T ever find seasonal decorating schemes or much of anything that could possibly be copied!
Instead, we are treated to the magic that happens when art and soul and history and innovation collide.
Pamela Pierce launched the magazine at a time most folks were disinterested in print magazines, and her vision continues to bear the sweetest fruits. If you don't subscribe…
Goodness gracious, can you believe Milieu celebrated 10 years!?!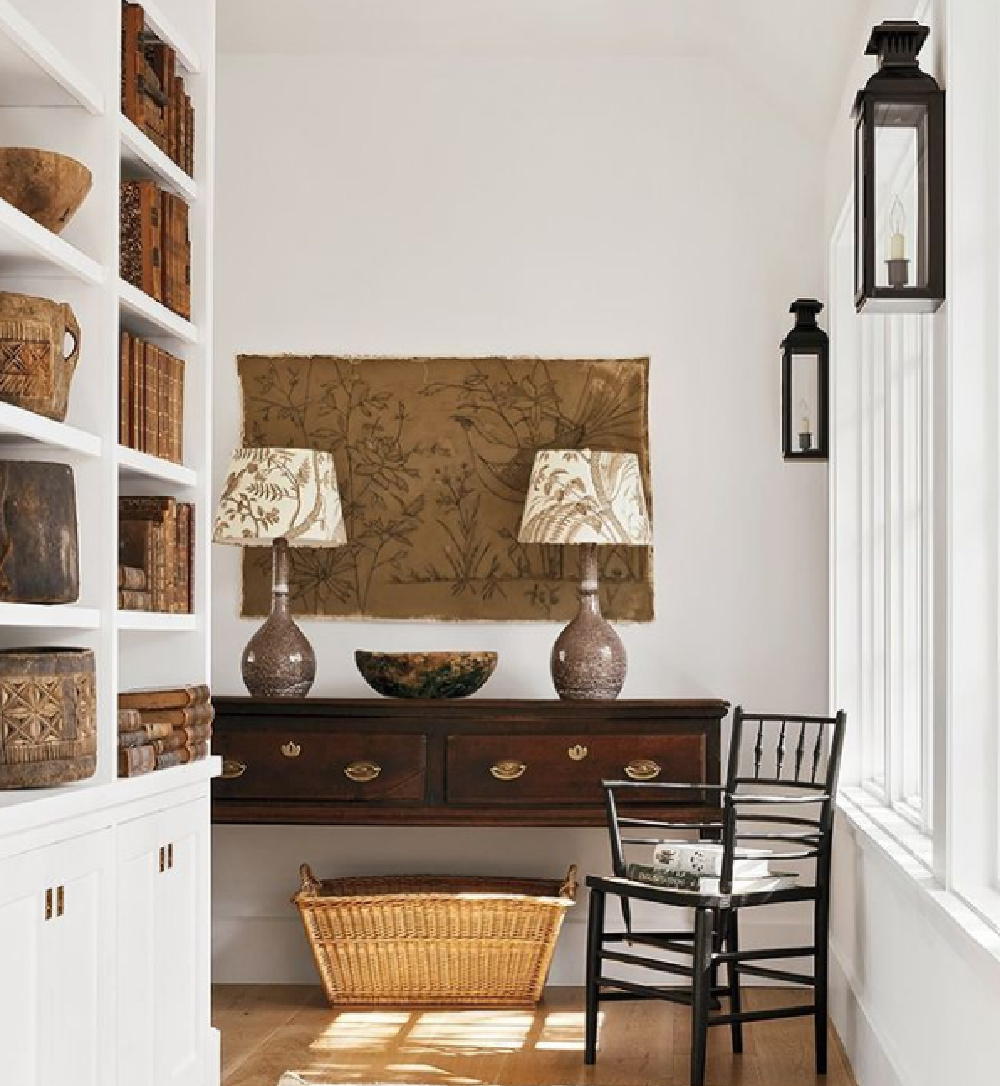 Subscribe HERE.
It's the only way to get your doctorate in Understated Ooh la la, doncha know.
Fall in love with impossibly rich imagery and depth within Milieu's instagram feed.
Calorie-Free Virtual Fall Comfort Food
I may have already baked cinnamon bread twice this week! And I should mention I can't eat sourdough cinnamon bread…it is shared with friends and neighbors. What will you be baking?
Apple crisp is calling to me.
I recall the declaration of my pal Elizabeth of Pinecones and Acorns that apple crisp is a health food, and I'm quite sure she has confirmed that with science and the proper authorities. 🙂
Are you going to debate the issue?
*leaves laptop to check pantry for ingredients for apple crisp*
I'm so glad this lovely food blogger book worm takes the time to create delightful tablescapes through the seasons. Of course, pulling off a "simple" look is typically not all that simple.
I have soooooo much respect for stylists!
My Petite Maison
So happy I'm in good company when it comes to adoration for a pale palette even in autumn.
Tracie of My Petite Maison shares the most meditative, serene, pure inspiration in any season.
I spy so much mystery, mercy, and magic within her French Nordic vignettes and everyday glimpses of home.
Soulful Serenity & Sophistication from Michael del Piero
With a presence in Chicago and the Hamptons, designer Michael del Piero continues to curate with rare sensitivity and grace. I could stare at her soulful compositions forever.
Sometimes I do.
The designer wrote the book on textural and traveled, and you can sense this spirit in her designs.
Velvet and Linen's Earthy Organic Cozy Factor
Brooke's feed, Velvet and Linen is a timeless, enchanting and enduring delight.
It is possible I could get through Mondays and Wednesdays without video clips of her pygmy goats and pigs in Patina Land.
But I simply don't want to.
What a joy it will be to visit Patina Home & Garden again this fall.
Vintage Chic & Le Cultivateur's Cozy
Le Cultivateur is the feed of a talented stylist cultivating simple beauty from her home and the fruit of the everyday.
I am so grateful for instagrammers who continue to blog…it's old school indeed!
Speaking of old school, my friend Amy has been blogging since the stone ages like me…
Maison Decor
Whether she is styling purple transferware…
or creating beautiful structures in the backyard…
or building a lakehouse or working in miniature, this innovative artist captures our imaginations!
Follow the Yellow Brick Home
Our paths crossed, and I learned of Follow the Yellow Brick Home when I began contributing to a weekly blog gathering she co-hosts.
Here is an endearing blogger who freely shares lifestyle and lifegiving ideas when she isn't devoting time to her students.
I hope you'll find loveliness and the unexpected from these sources of wonder!
Decor With Fall Feels & Favs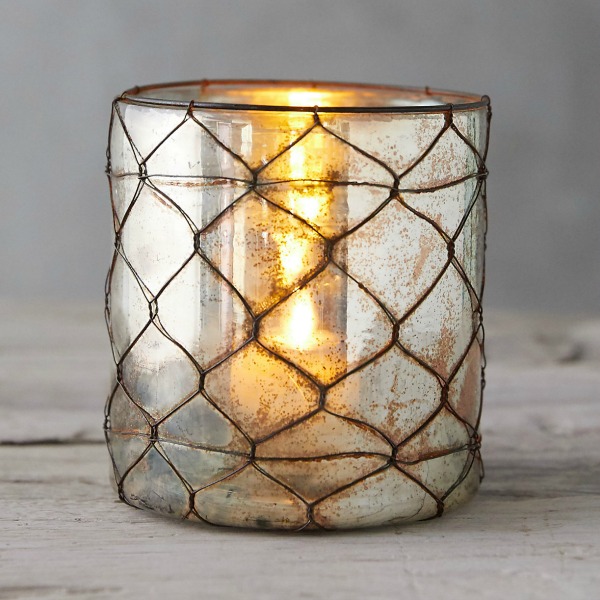 I independently selected products in this post—if you buy from one of my links, I may earn a commission.
Peace to you right where you are.
-michele
Thanks for shopping RIGHT HERE to keep decor inspiration flowing on Hello Lovely!
Hello Lovely is a participant in the Amazon Services LLC Associates Program, an affiliate advertising program designed to provide a means for sites to earn fees by linking to Amazon.com and affiliated sites.